Date of Publishing:
Architecture Design of The Hill House
Description About The Project
The Hill House designed by Wahana Architects, located on a rocky hill in Senggigi, Lombok, Indonesia is unique and modern living amenities in a truly innovative way. Indeed, due to the topographic features, one of the main challenges for designers is how to maximize the existing site potential and brings an intimate home in a large lot land.
The foundation of the idea is when the architect determines the level of the main building volume, to achieve an infinity seaside view. There are 3 building masses, 2 horizontal masses are oriented towards the best view potential, whilst another mass is oriented diagonally to maximize narrower back side land perimeter. Among the masses, a series of outdoor spaces are created to enhance movement & the feeling of transition between functions.
The sequence begins by creating a heavy cave-like entrance in the form of a ramp. Then brought up to the living area through the semi-outdoor stair. Between the living–dining area and bedrooms area, a family room inserted as a transition area, which is visually connected to the main study area, acts as the heart of the house for the family members. Besides, the climax of the circulation is a prayer chapel on the rooftop which is accessed via a landscaped staircase located at the rear side of the house.
The Architecture Design Project Information: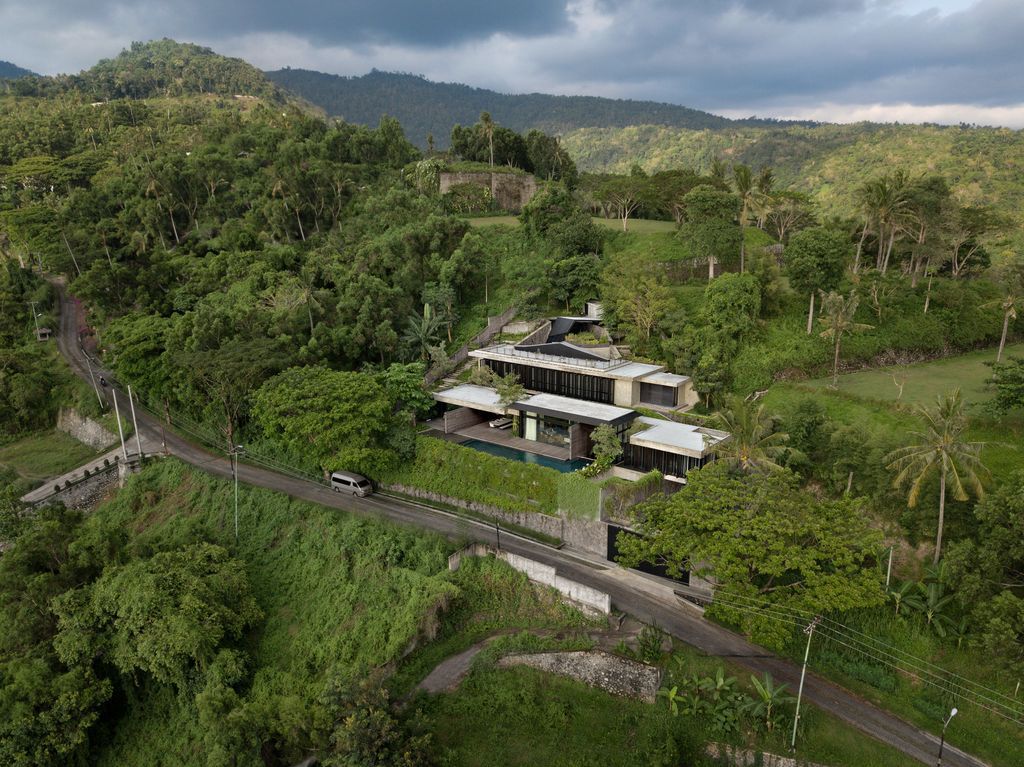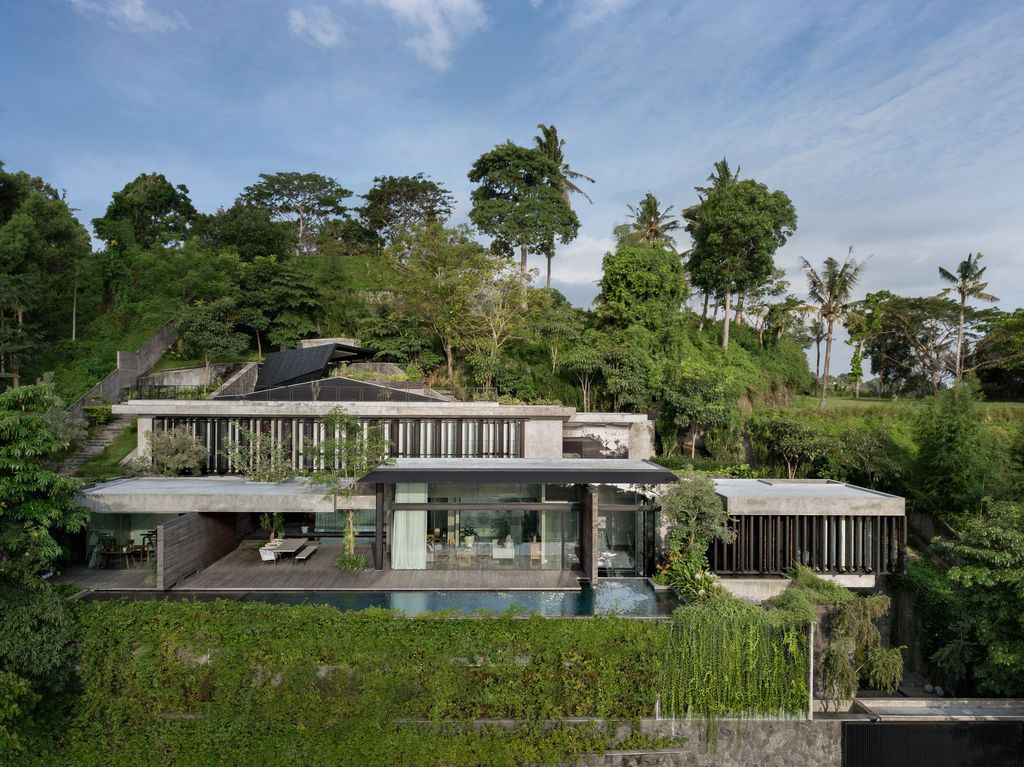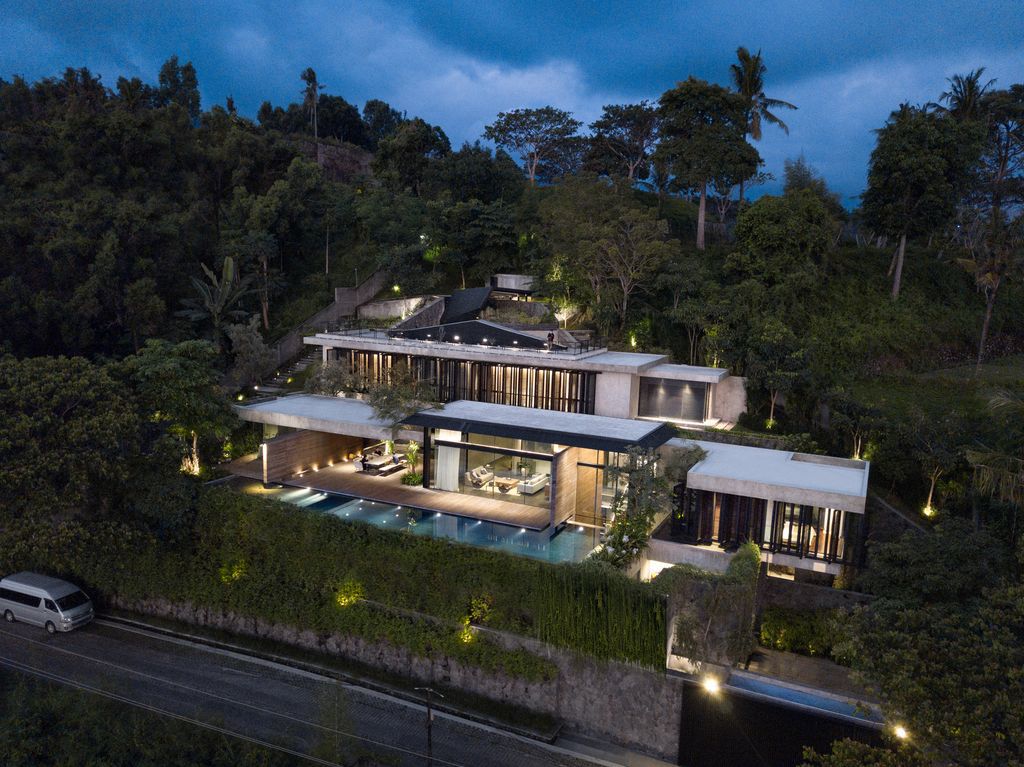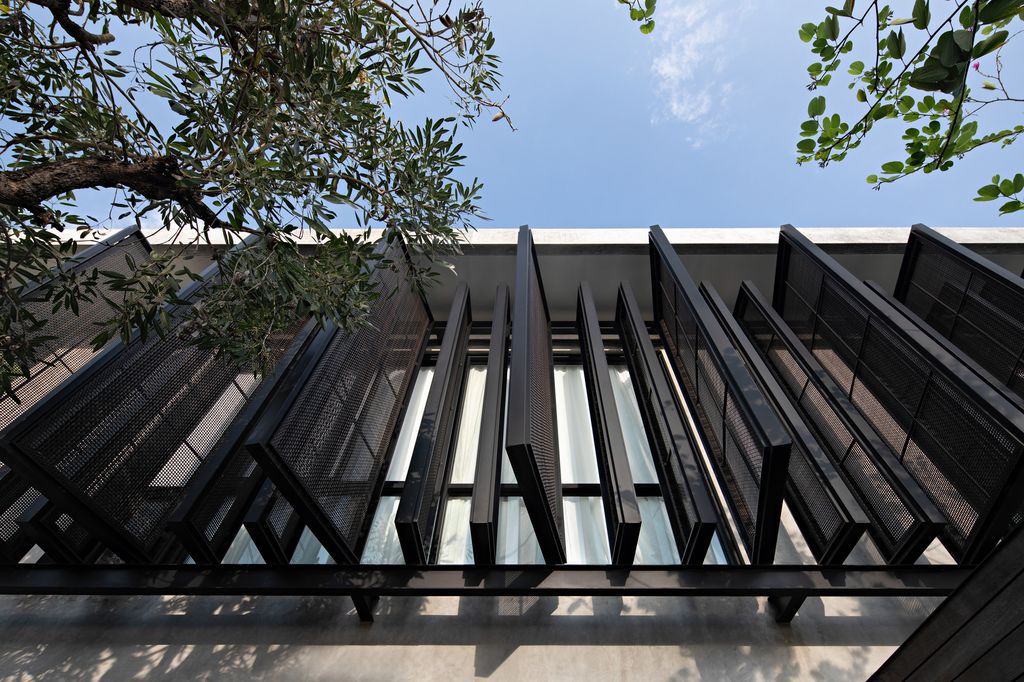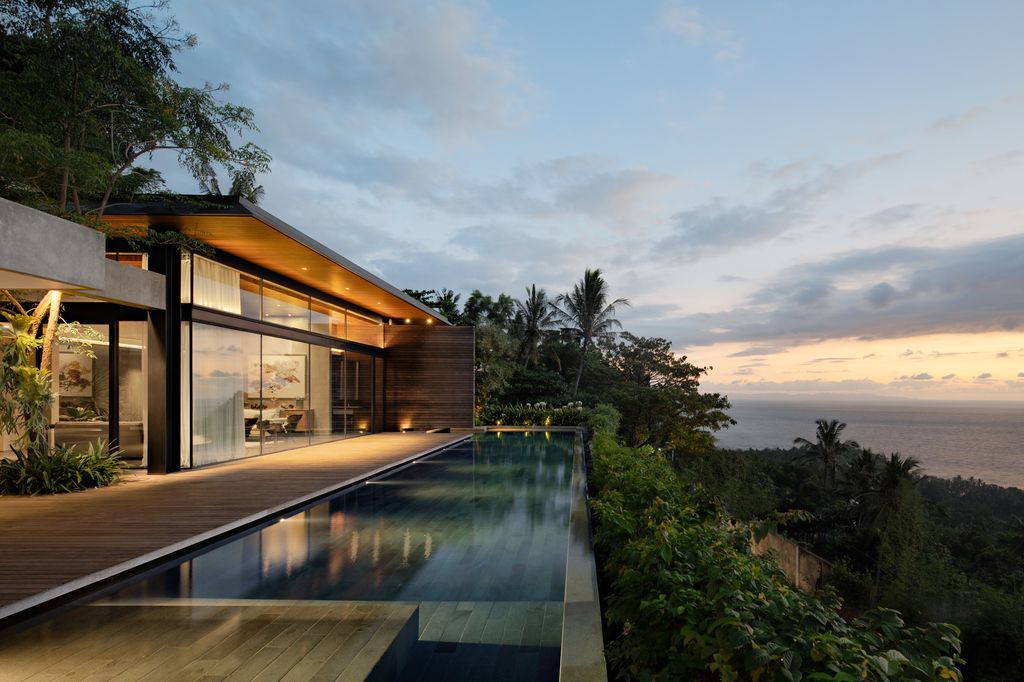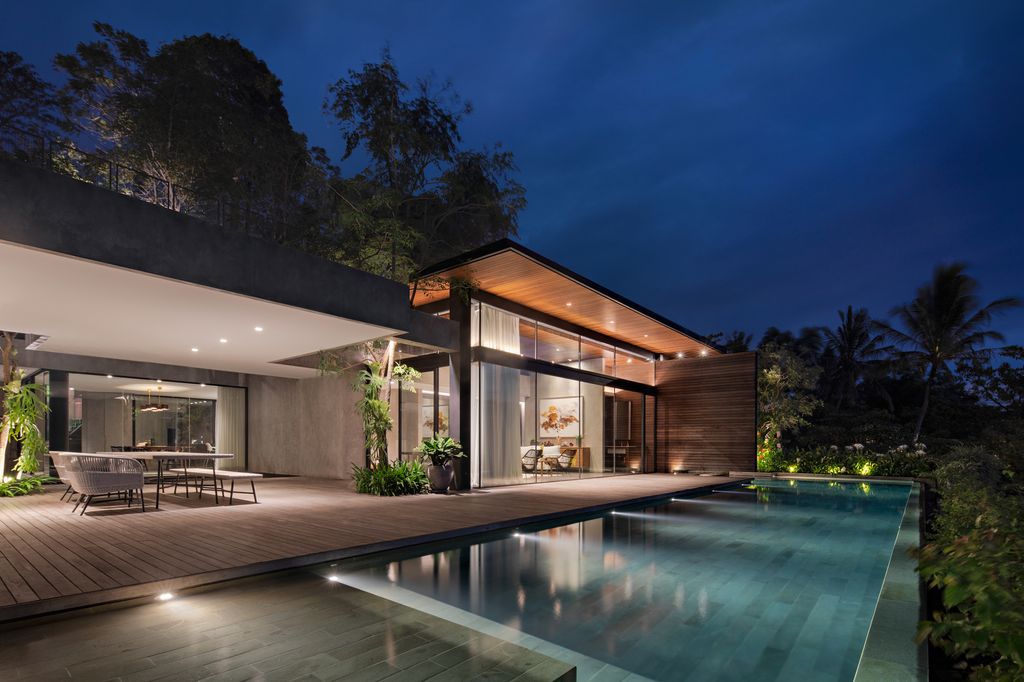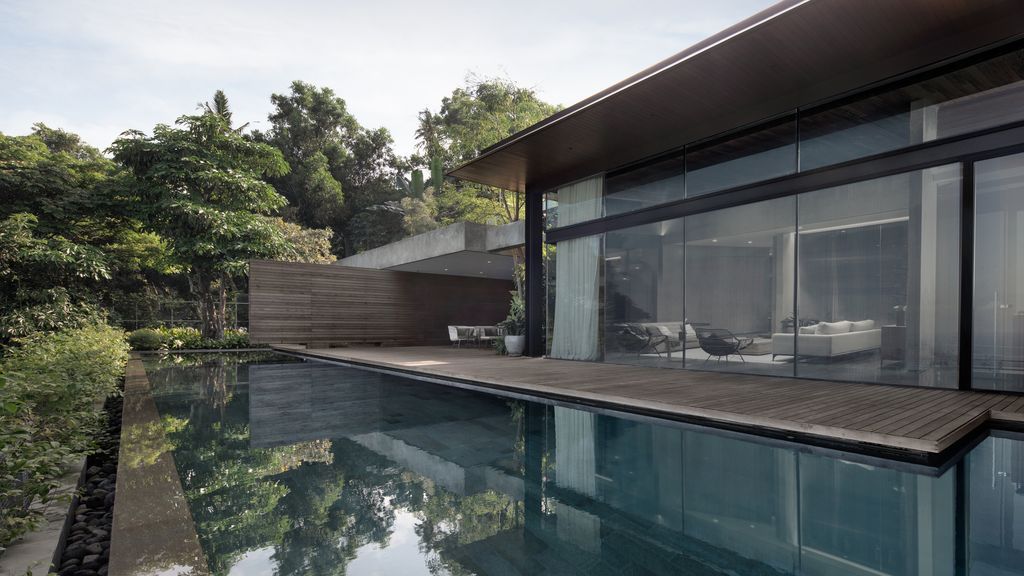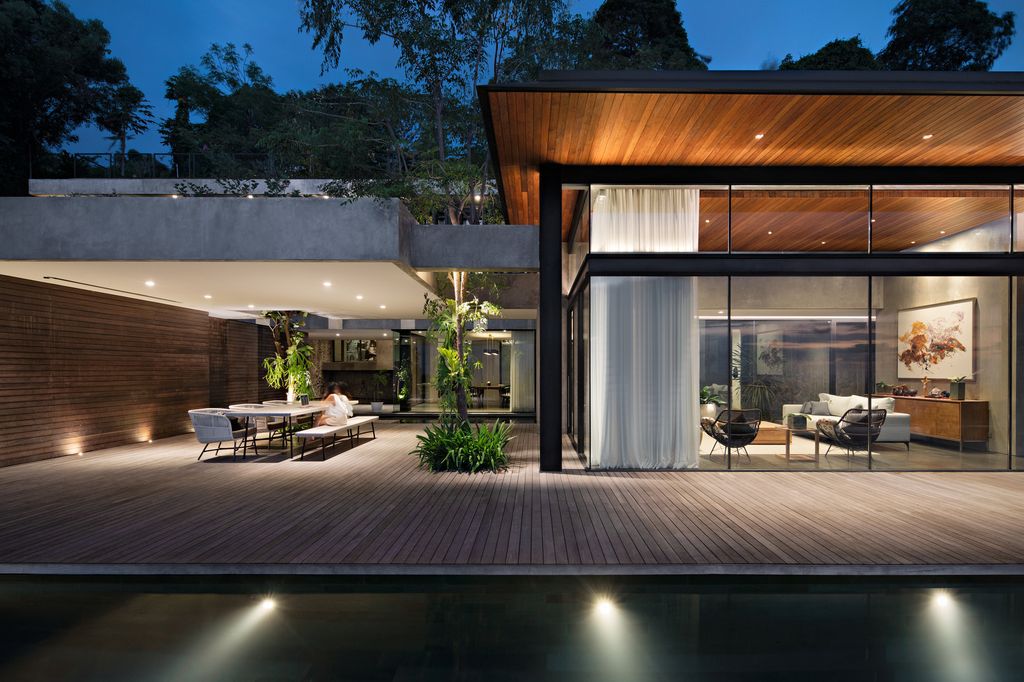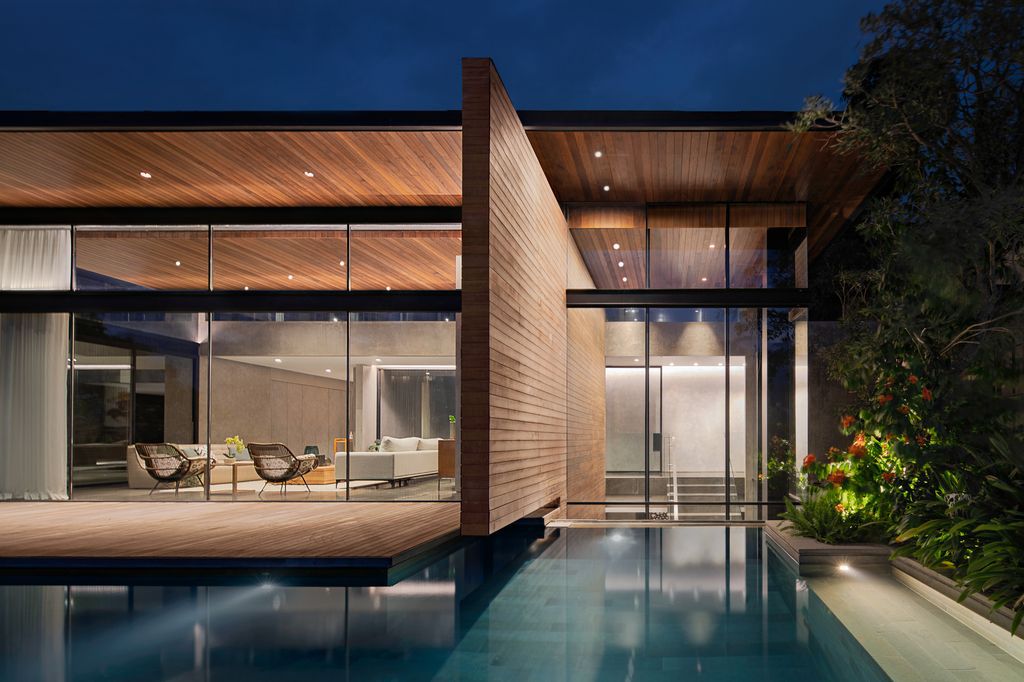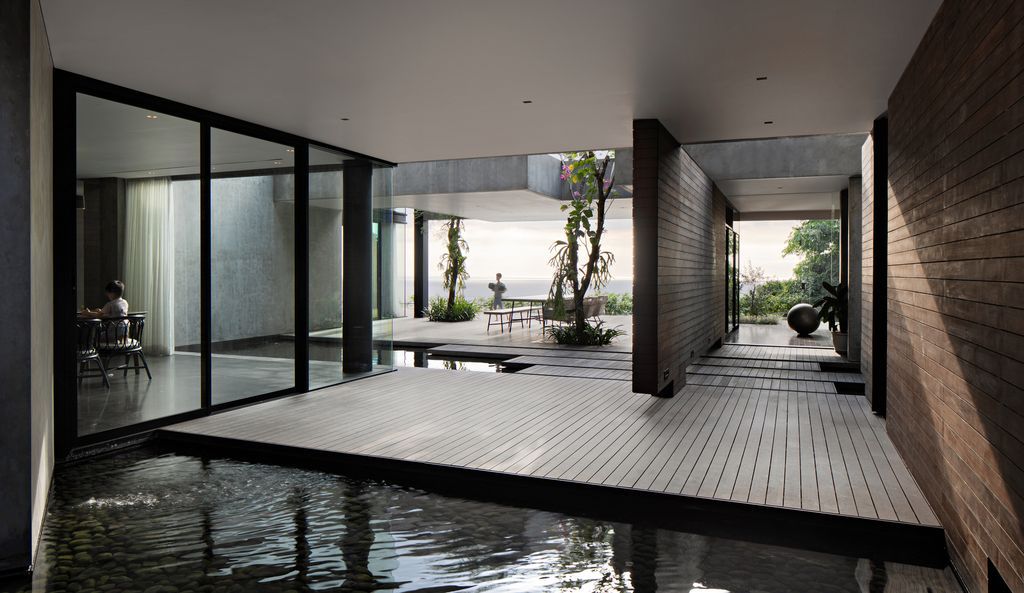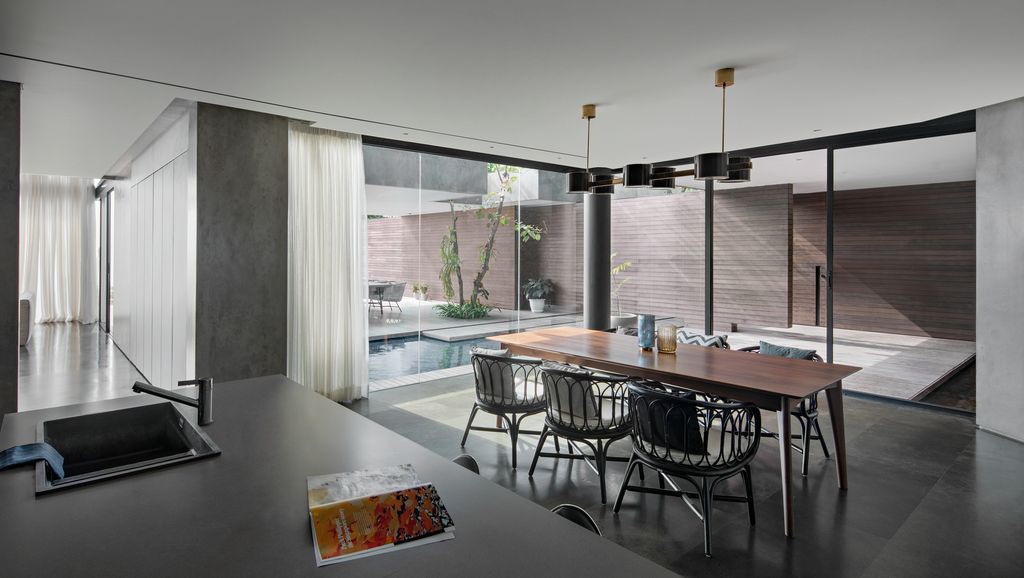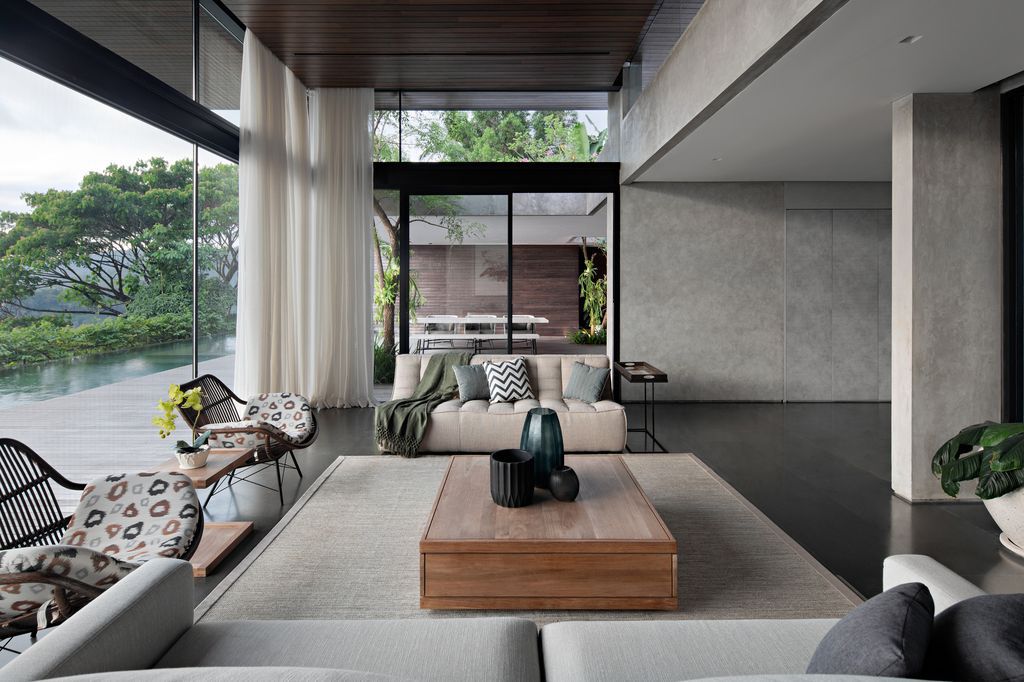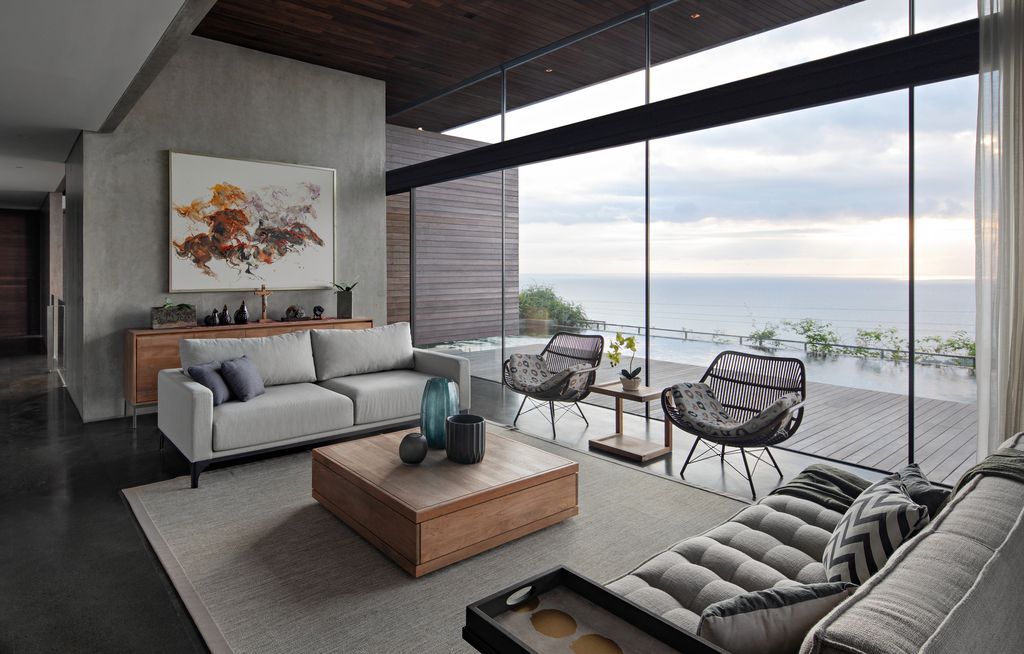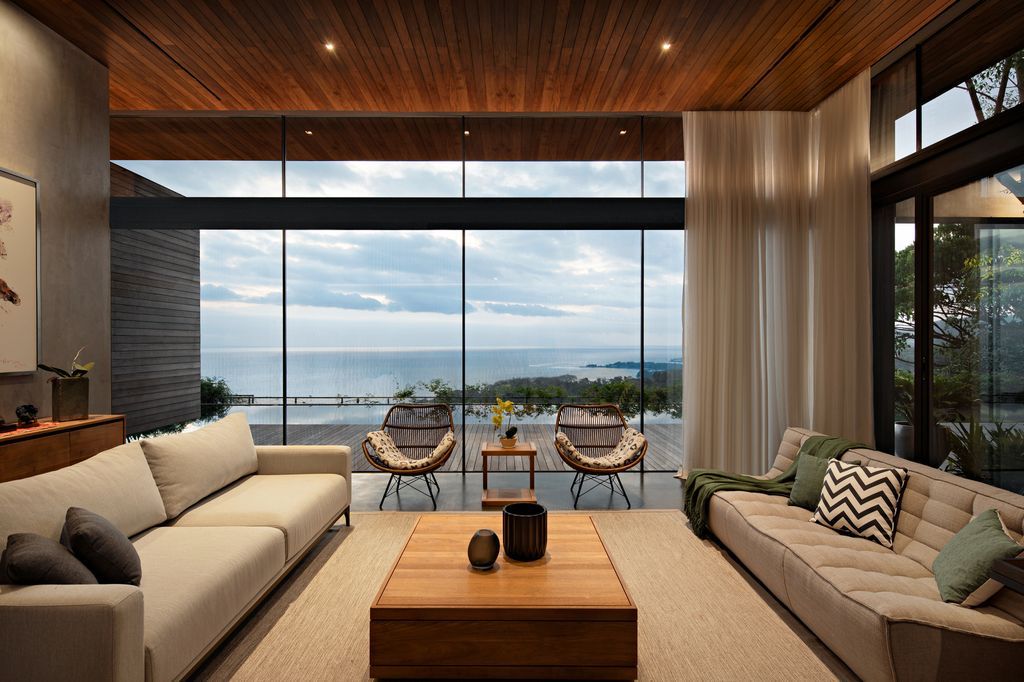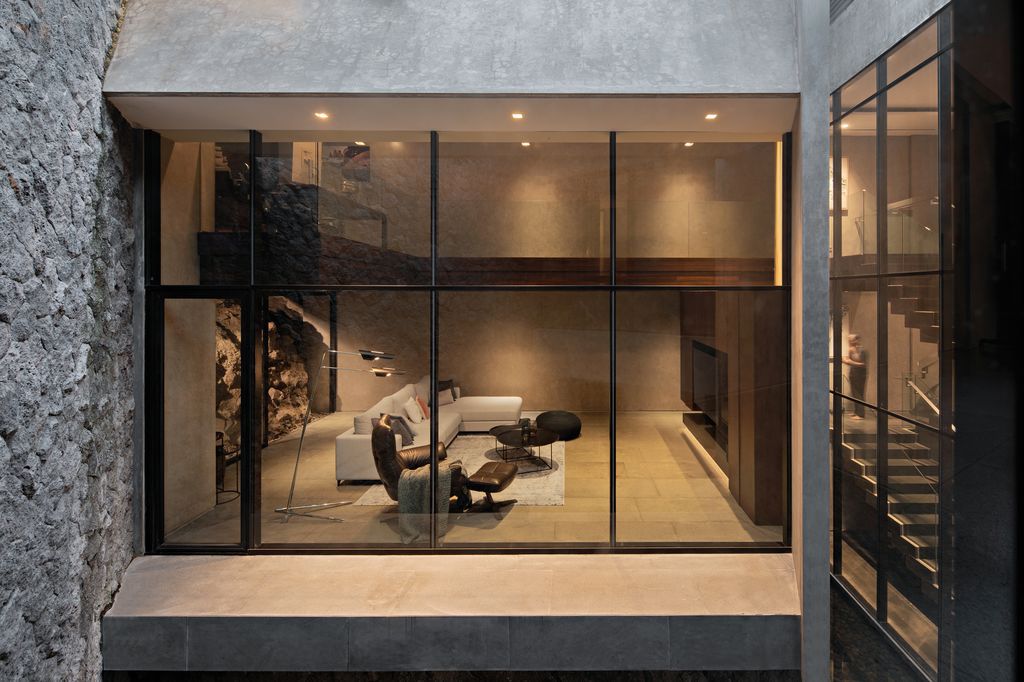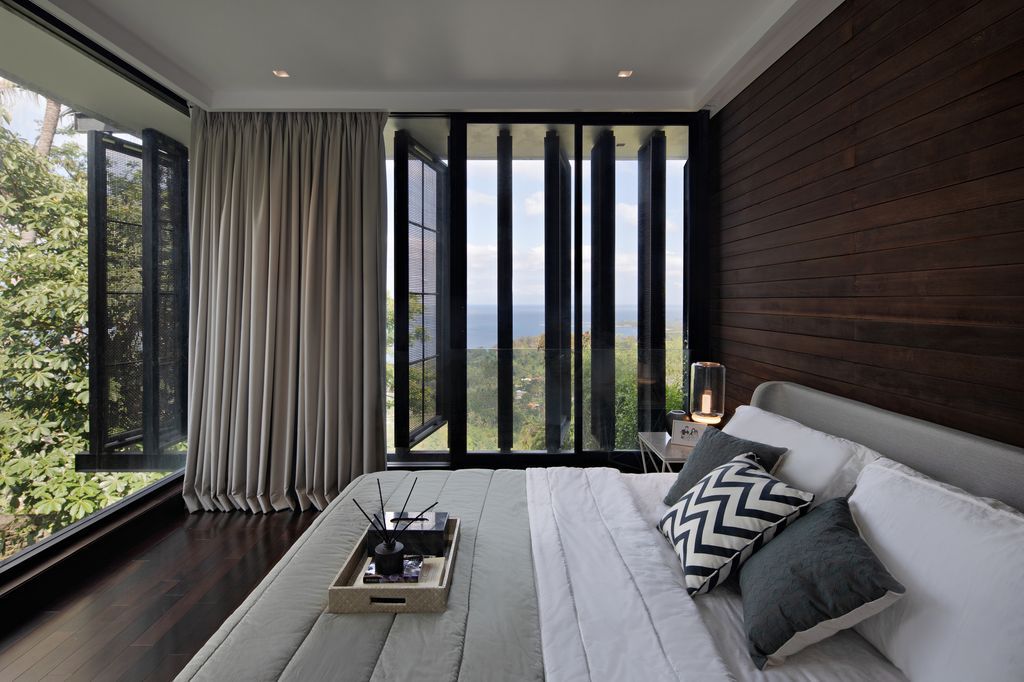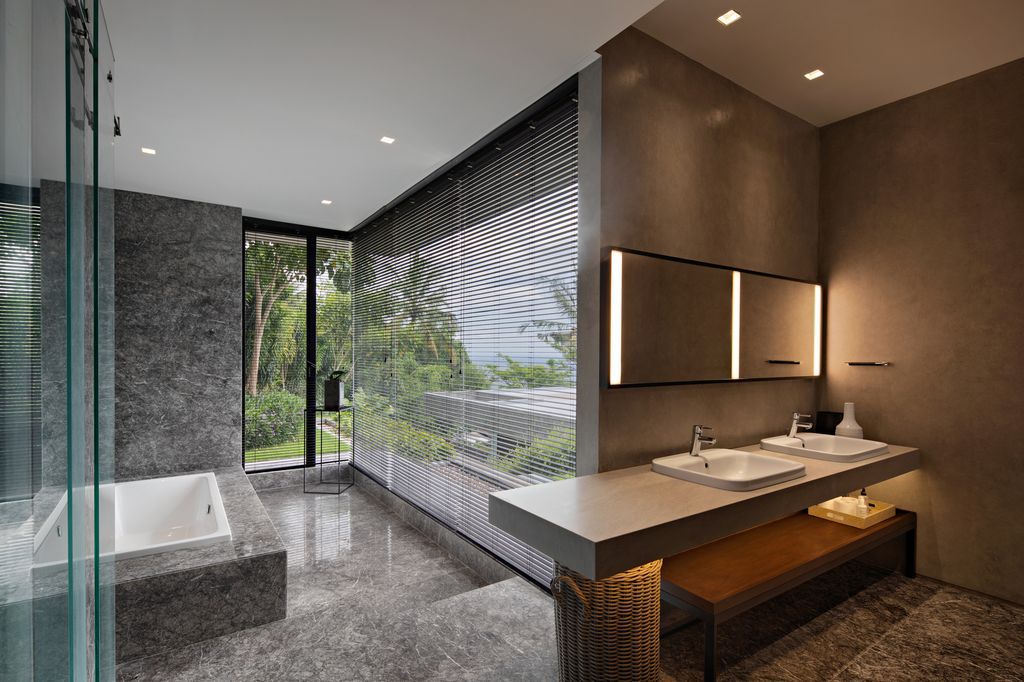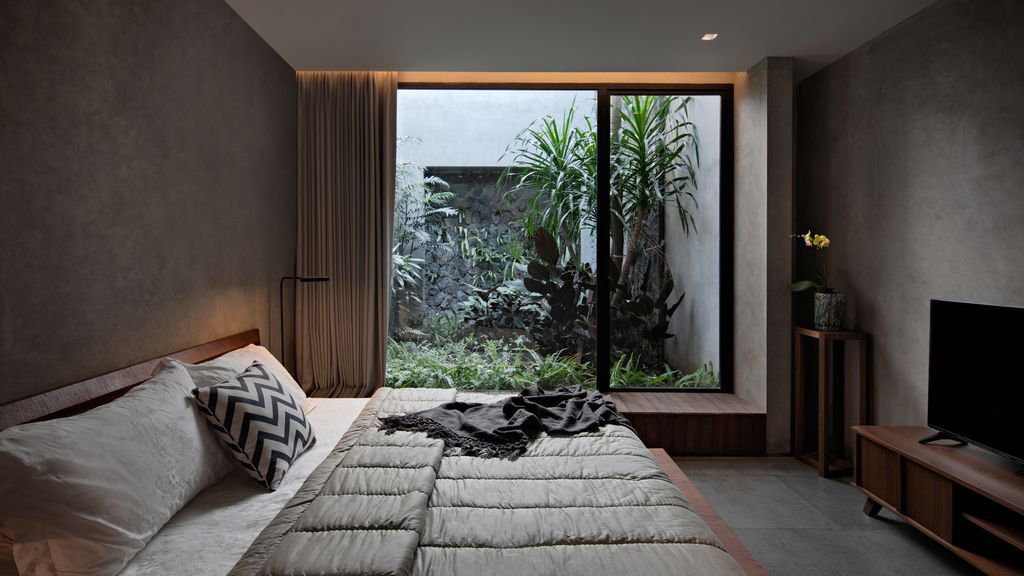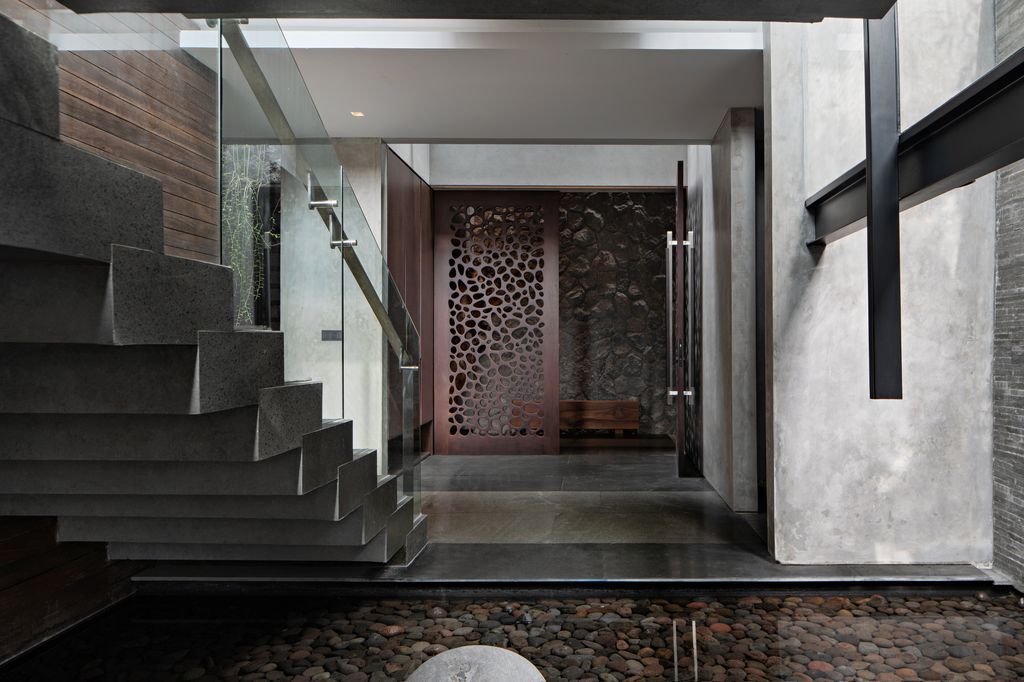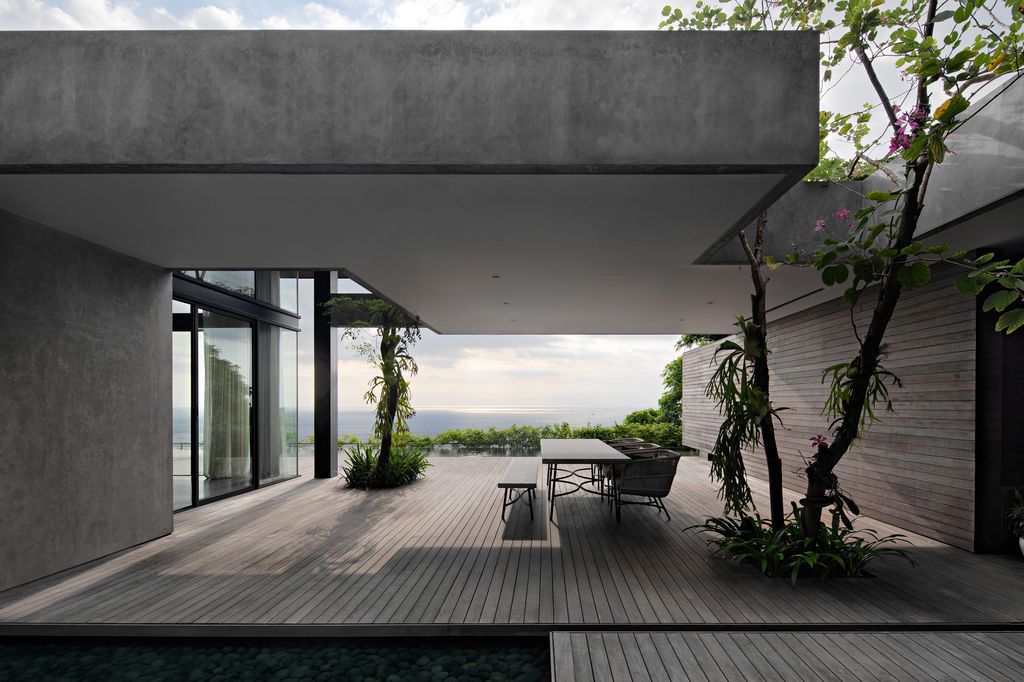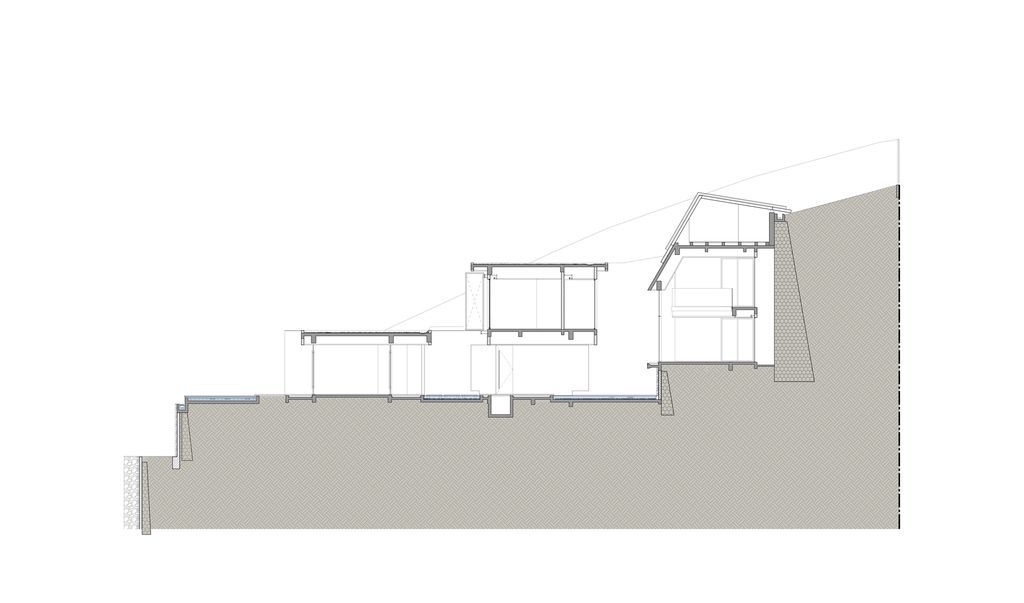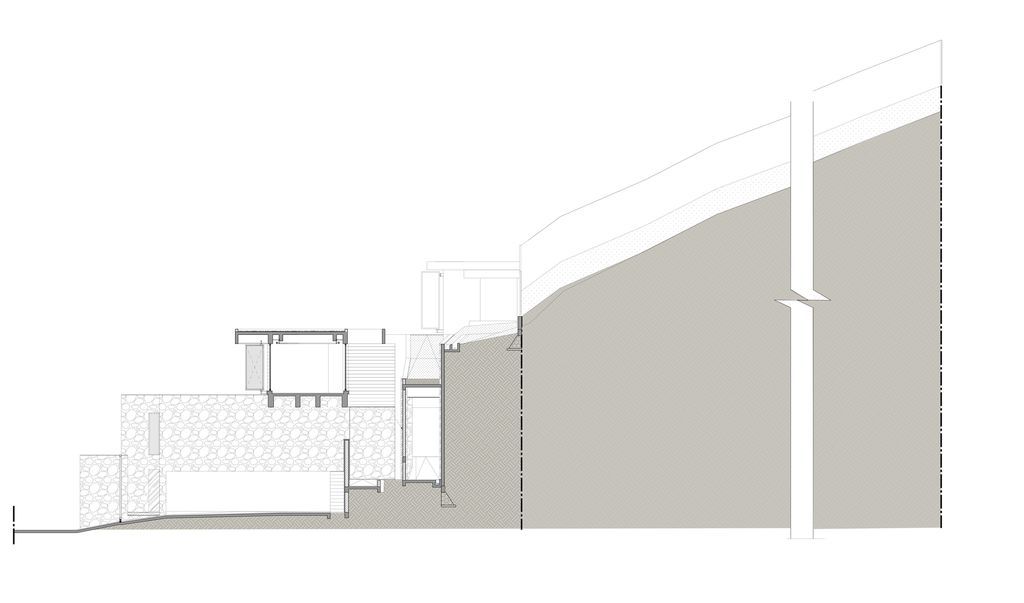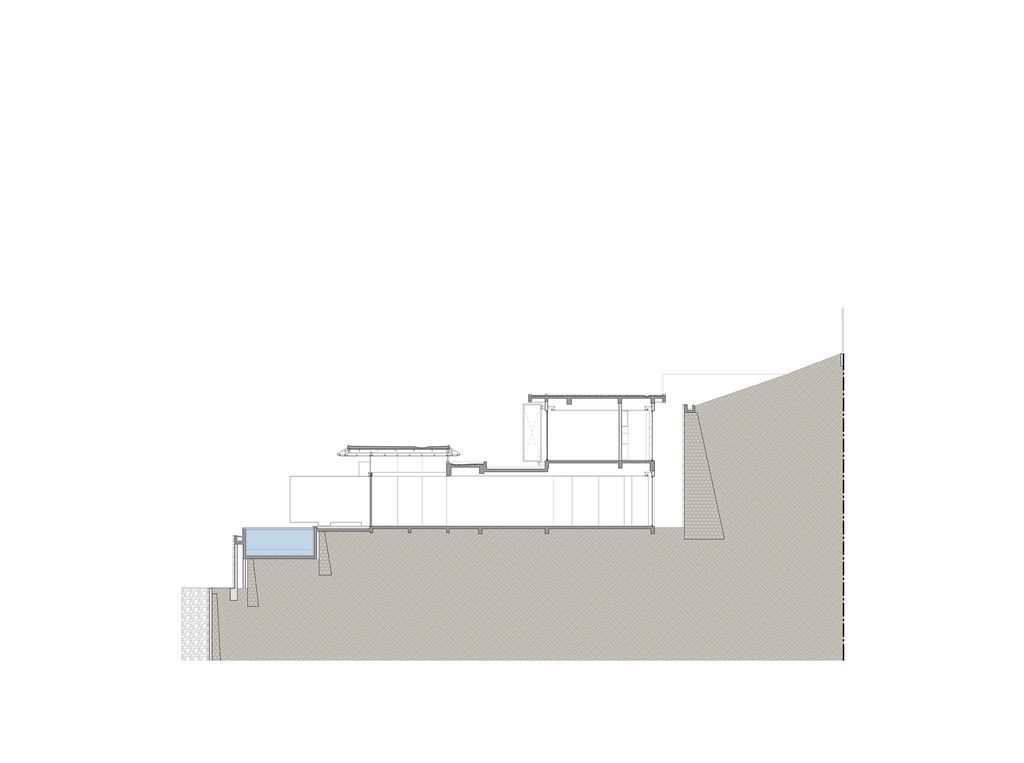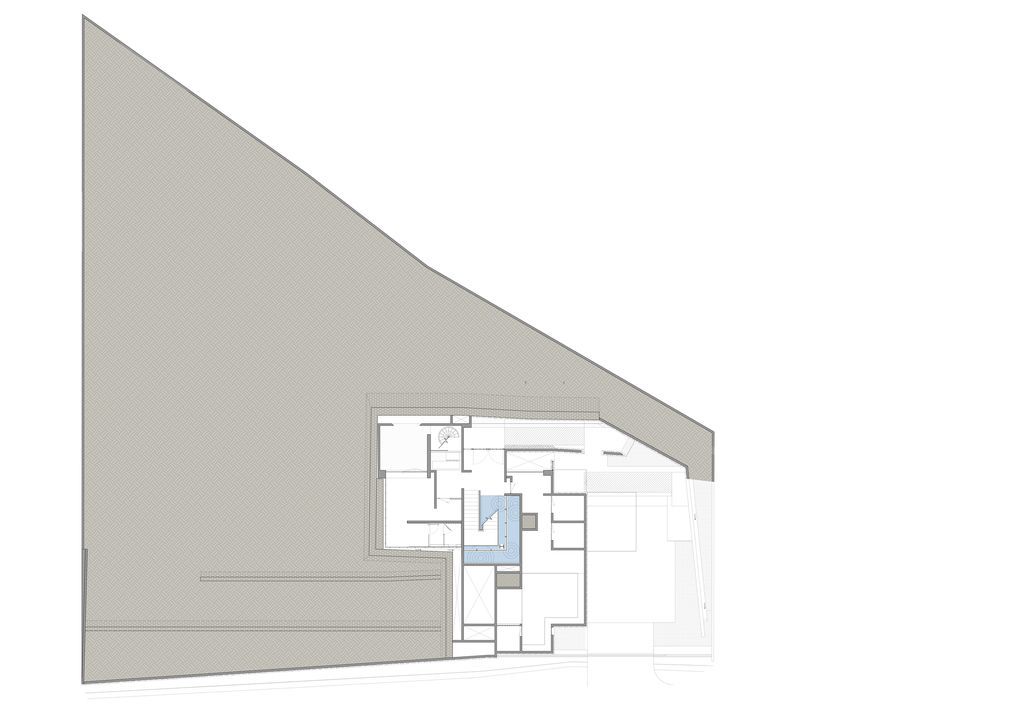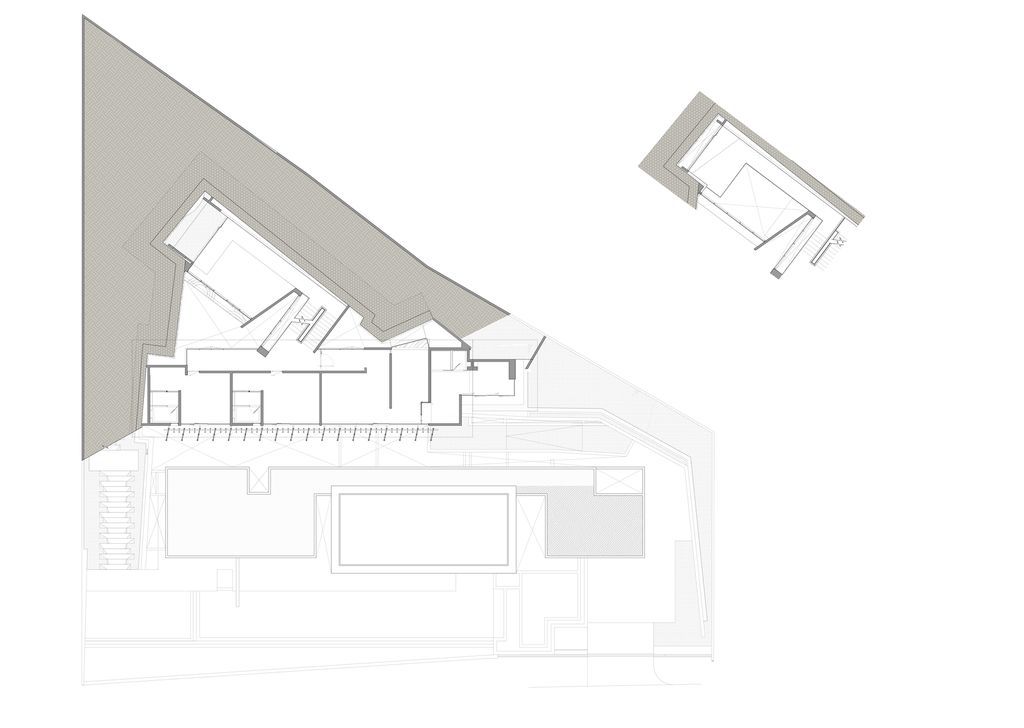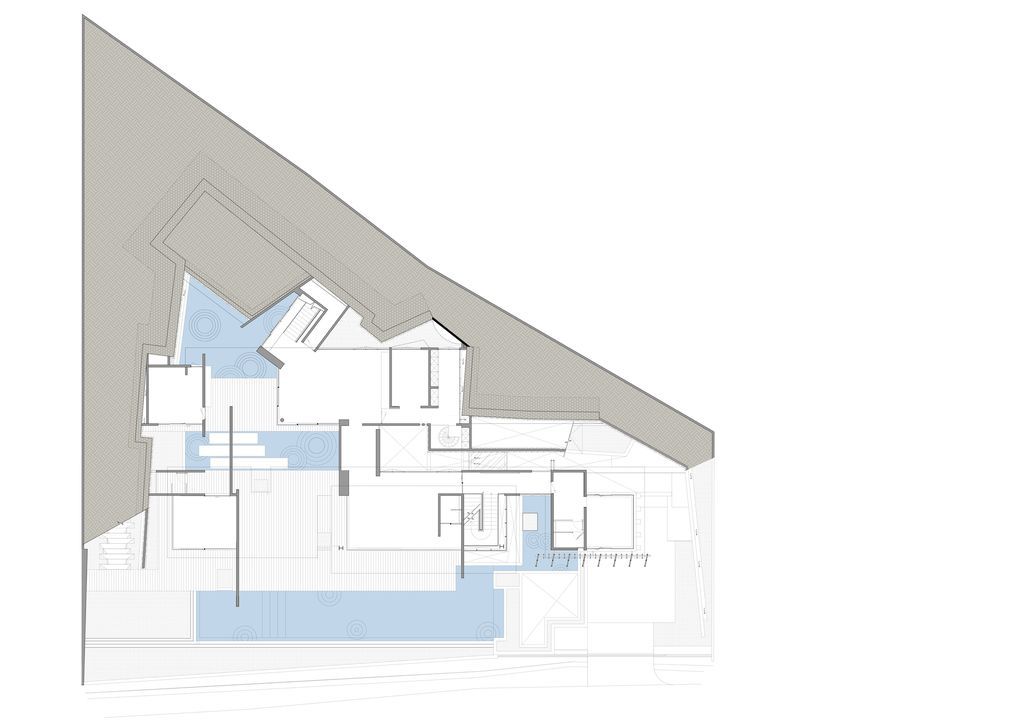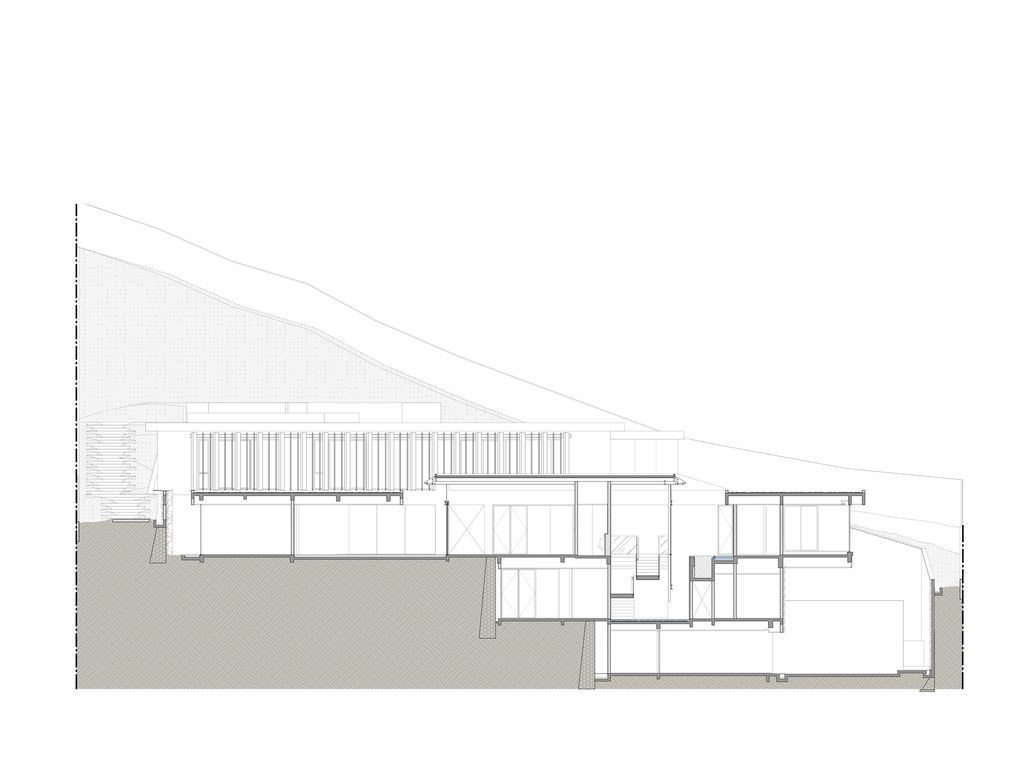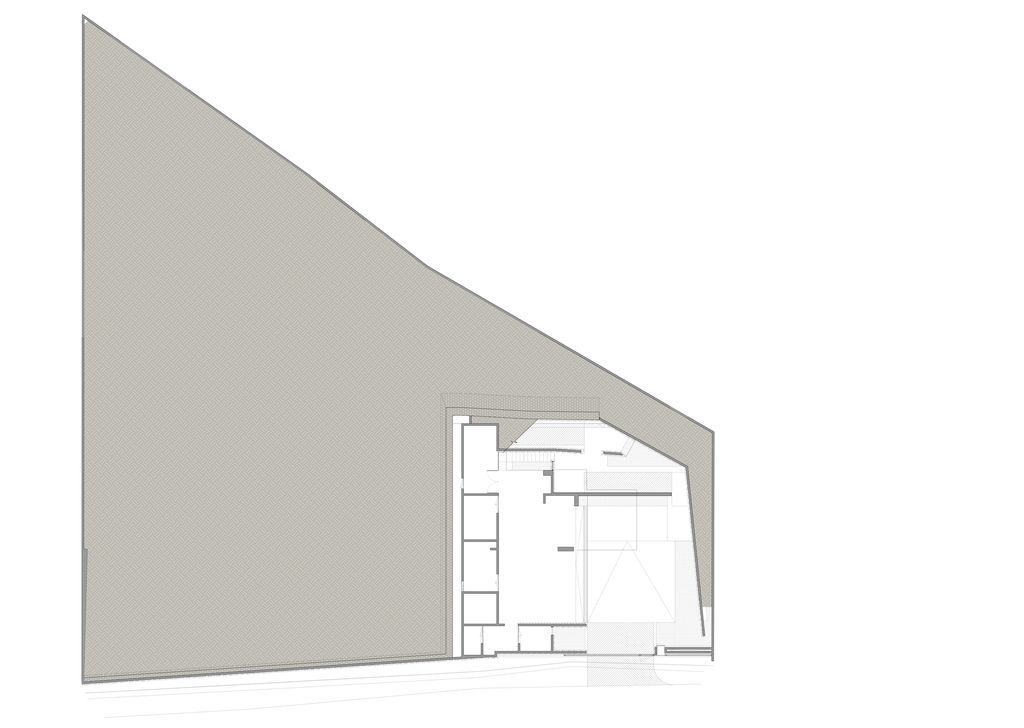 The Hill House Gallery:
Text by the Architects: This project is a home for a young family with 3 kids with a 1200 sqm building area. Located on a rocky hill in Senggigi, Lombok, this 1600 sqm land area has a steep contour with approx. 25 meters difference between main road level with site end border, however, offers immersive sea horizon vie potential. Also, the challenge is how to maximize the existing site potential & create an intimate home amid a spacious yet contoured land area.
Photo credit: Mario Wibowo| Source: Wahana Architects
For more information about this project; please contact the Architecture firm :
– Add: Jl. Ciputat Raya No.351, RT.4/RW.8, Kby. Lama Utara, Kec. Kby. Lama, Kota Jakarta Selatan, Daerah Khusus Ibukota Jakarta 12240, Indonesia
– Tel: +62 21 72793419
– Email: [email protected]
More Projects in Indonesia here:
---