Architecture Design of Stunning three storey project – House H
Description About The Project
Stunning three storey project named H House designed by well known designer Sonne Müller Arquitetos. Located in São José dos Campos, Brazil, the house offers the amenities and comfort for the owner with the living spaces organized in 3 levels: leisure, social, and private.
The constructive system of the house is in a metallic structure with steel deck-slabs. Also, generating less waste than the traditional concrete construction, as it does not use wooden forms. In addition to this, it has a rainwater reuse system interconnected with the garden irrigation, and a solar photovoltaic system to produce clean energy for the family to use. Besides, the house has some solar shading elements, with a pergola on the back facade, where the incidence of the sun is bigger in the afternoon
On the other hand, the house sits on the slope land and offers the spectaculars views of the mountains of Serra da Mantiqueira. Also, the living room and the kitchen were placed to ensure this view. The internal voids were also considered to create visuals, exploring its transparencies that allow longer perspectives among the different spaces of the house. All rooms of this stunning three storey also designed to create indoor, outdoor connection yet still ensure the privacy for the owner.
The Architecture Design Project Information: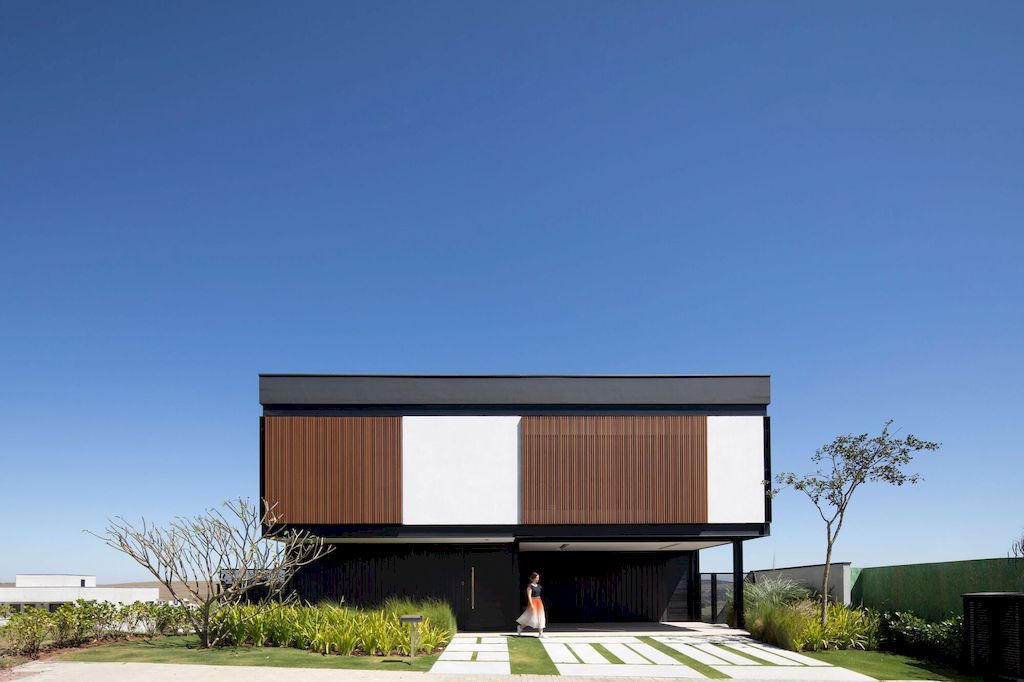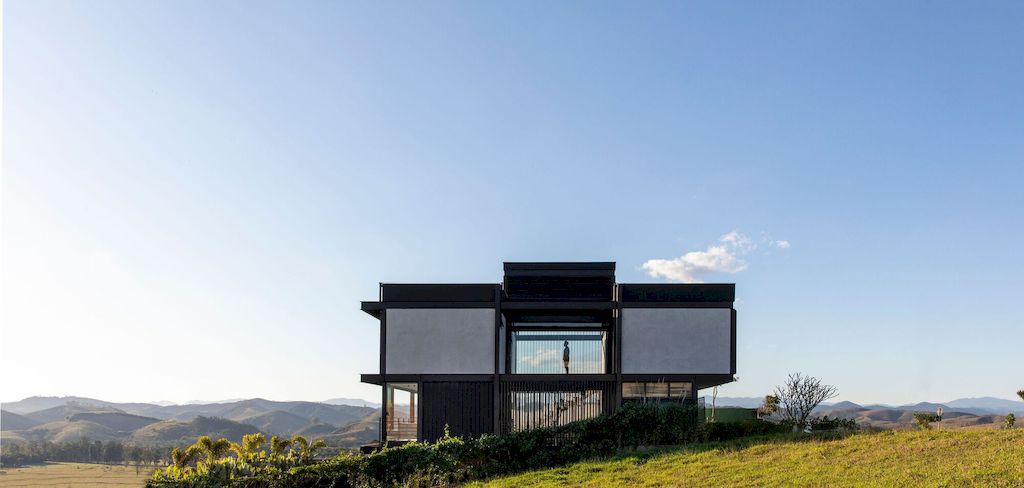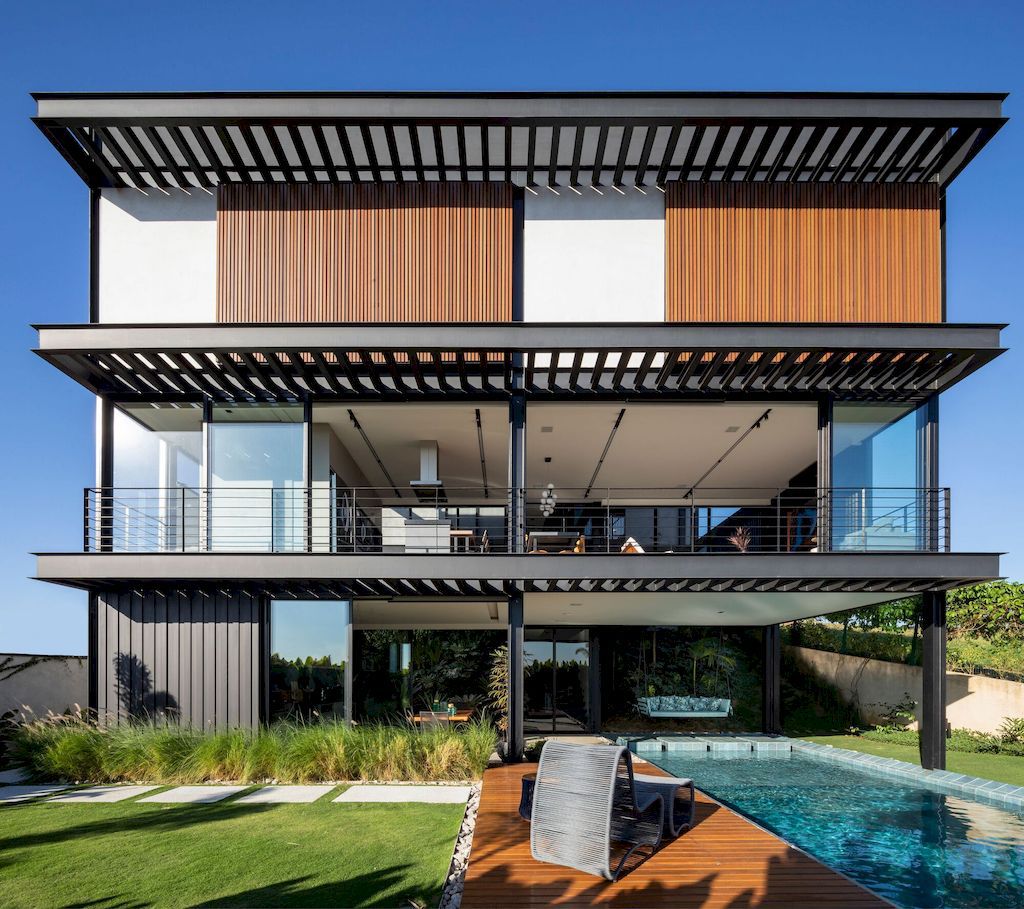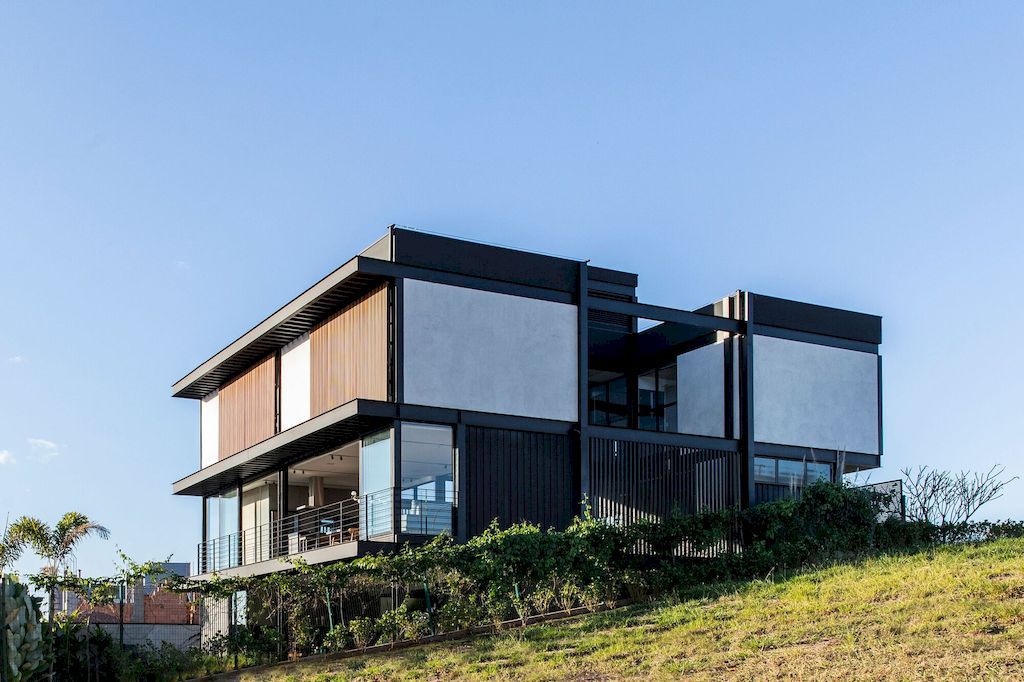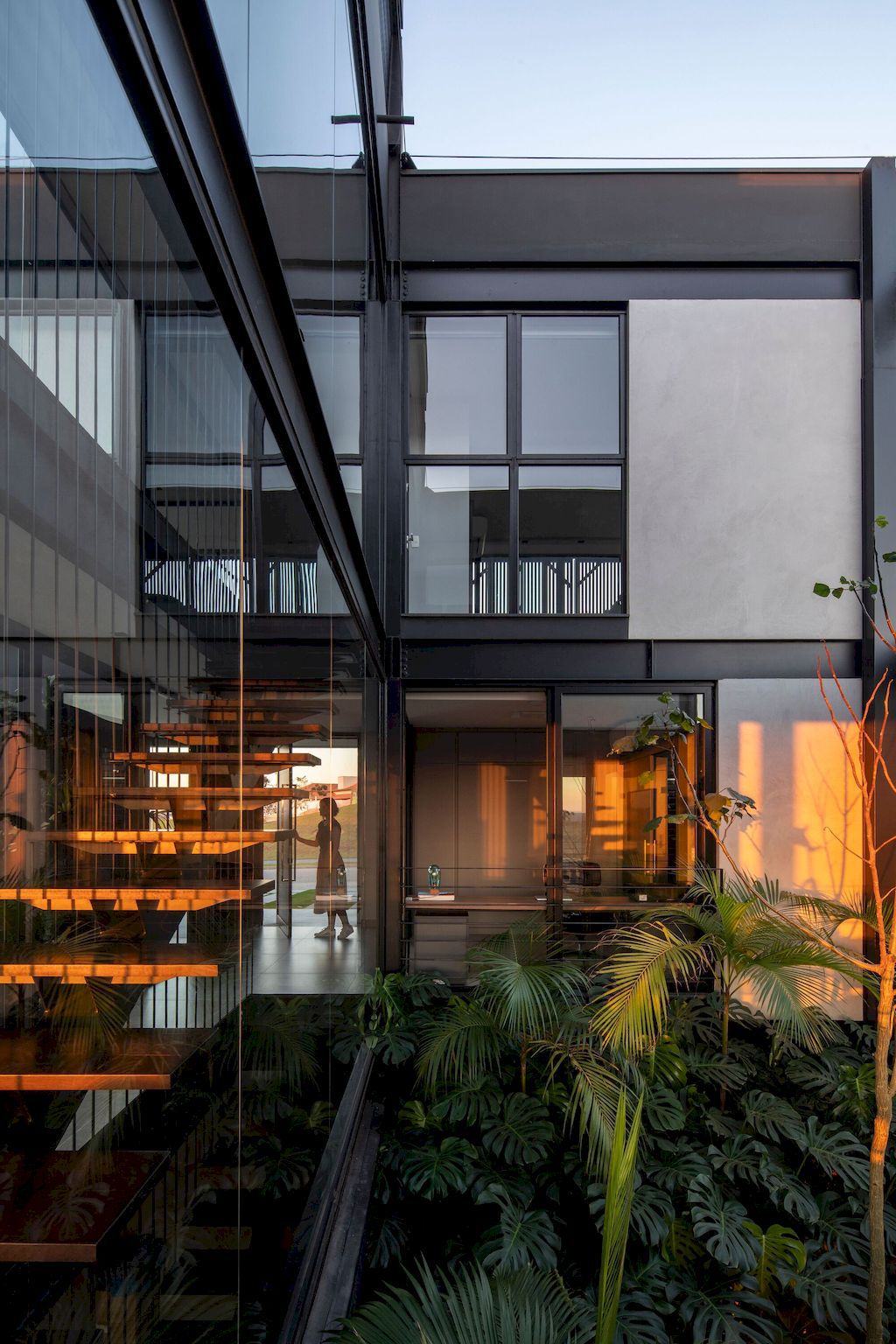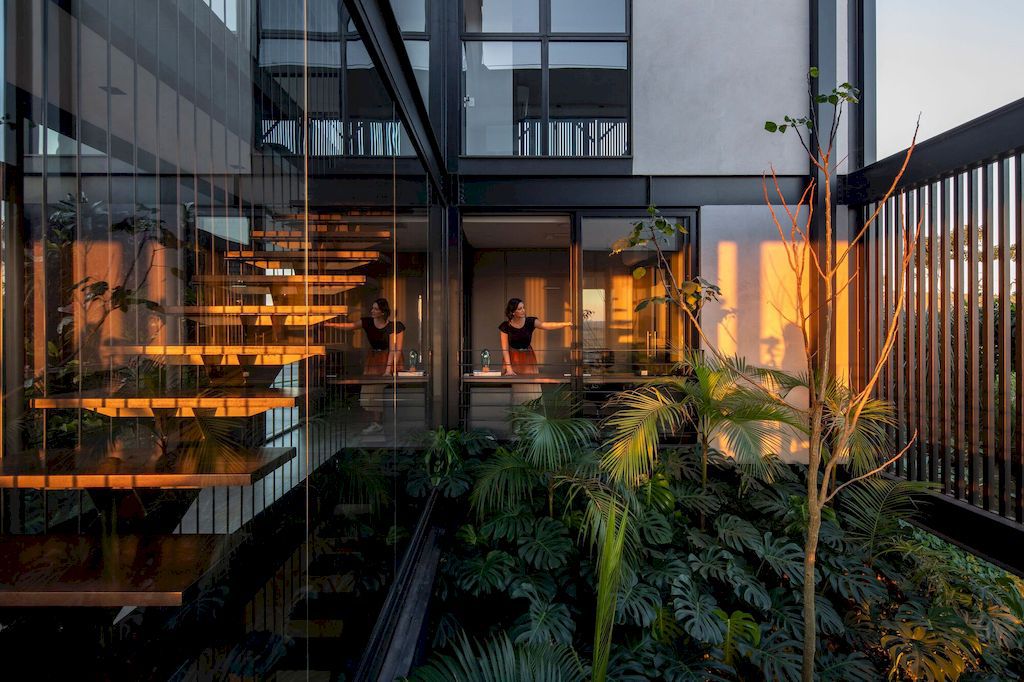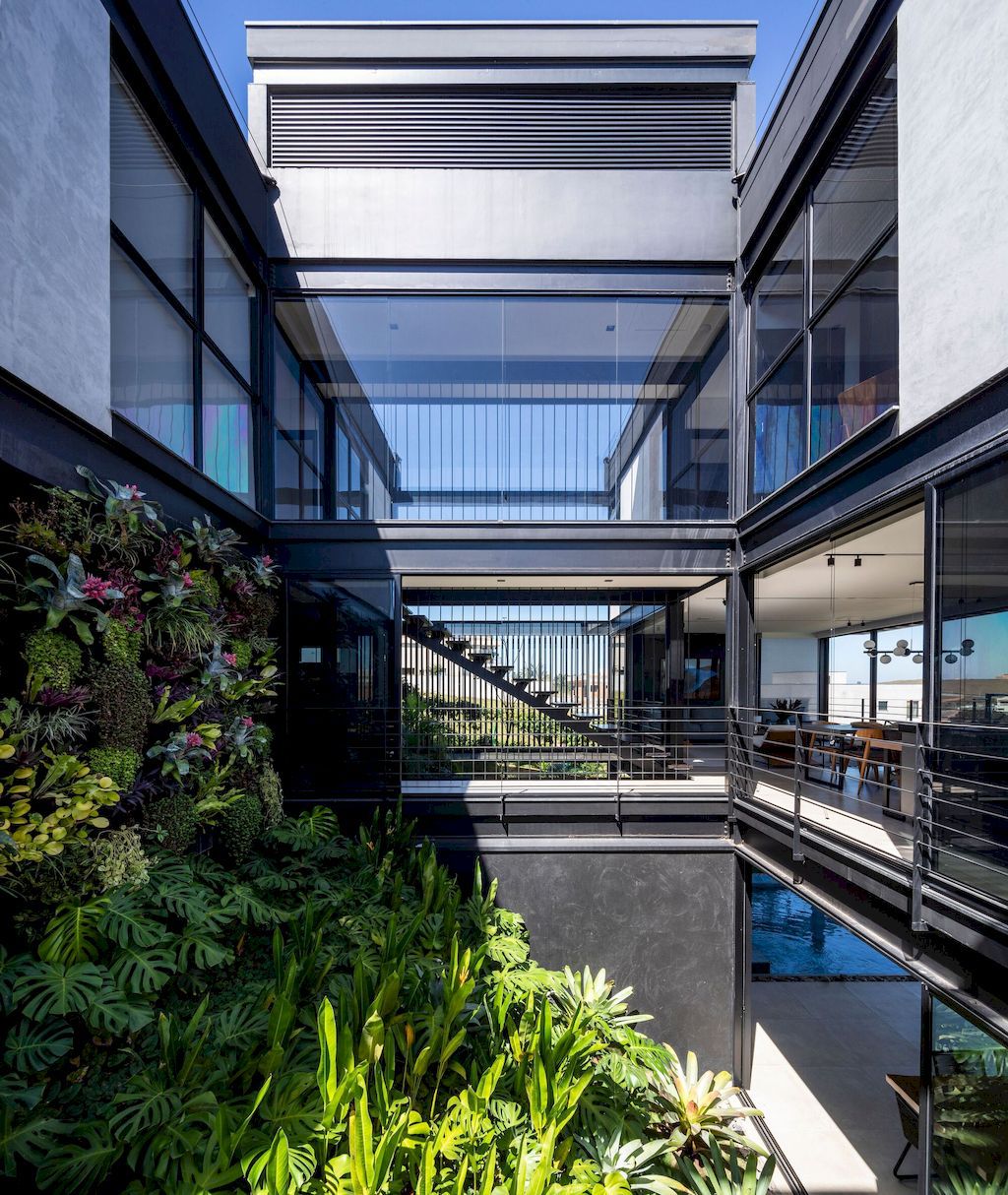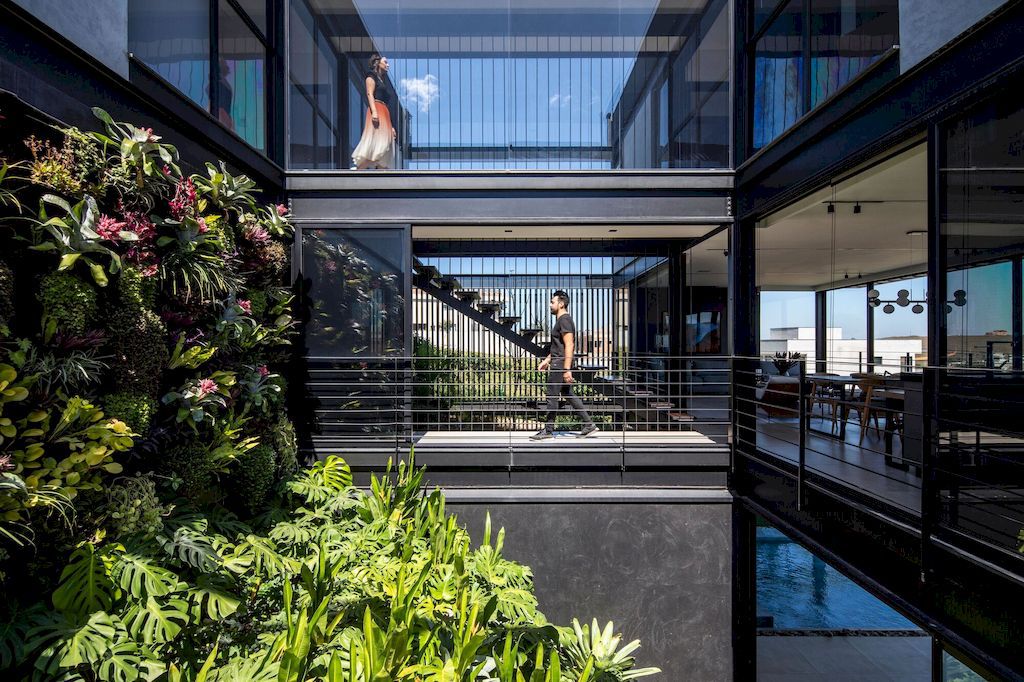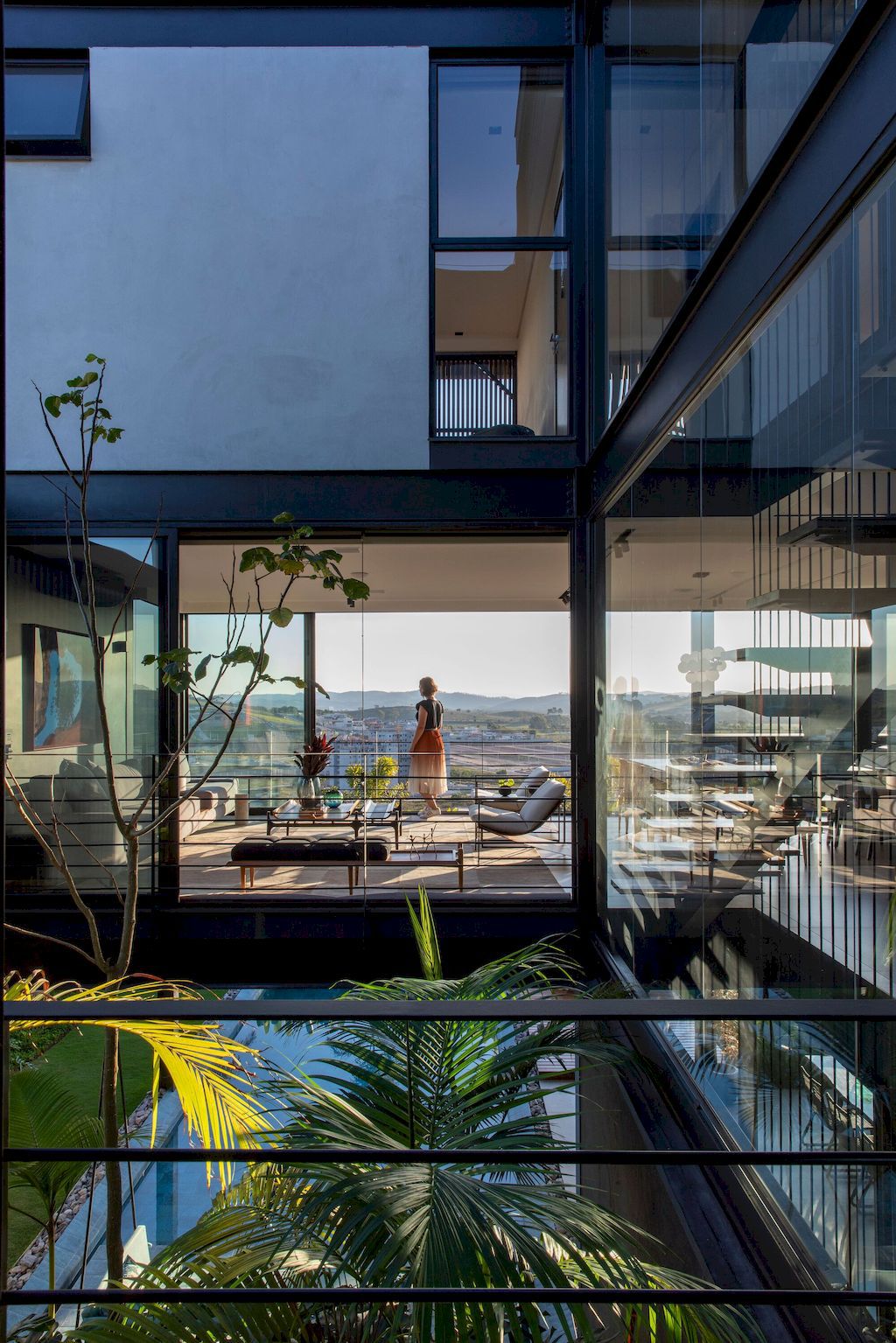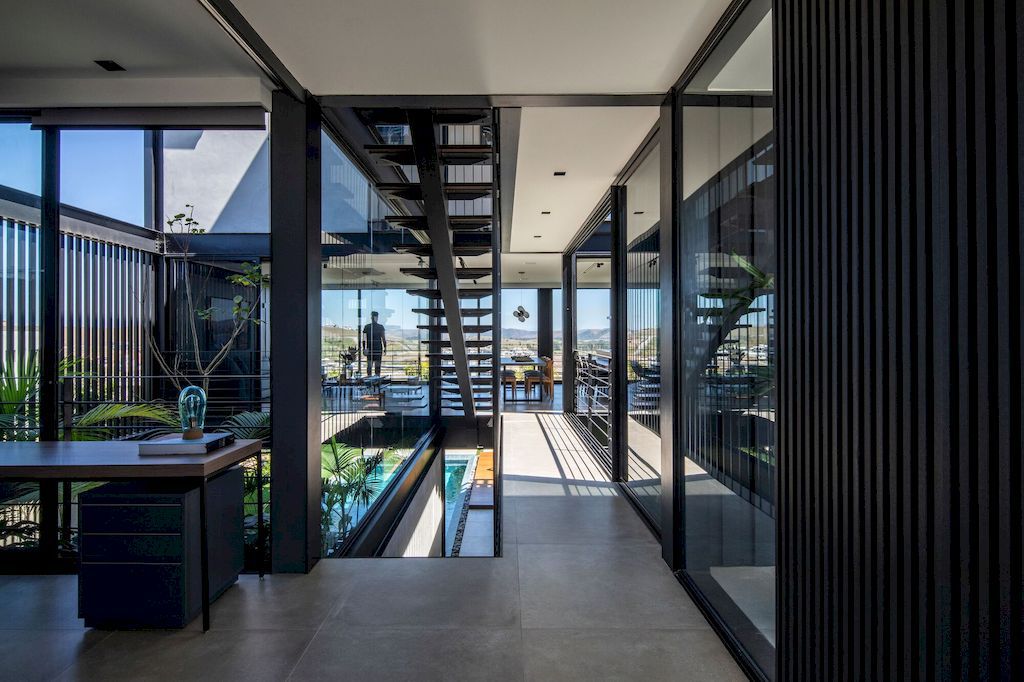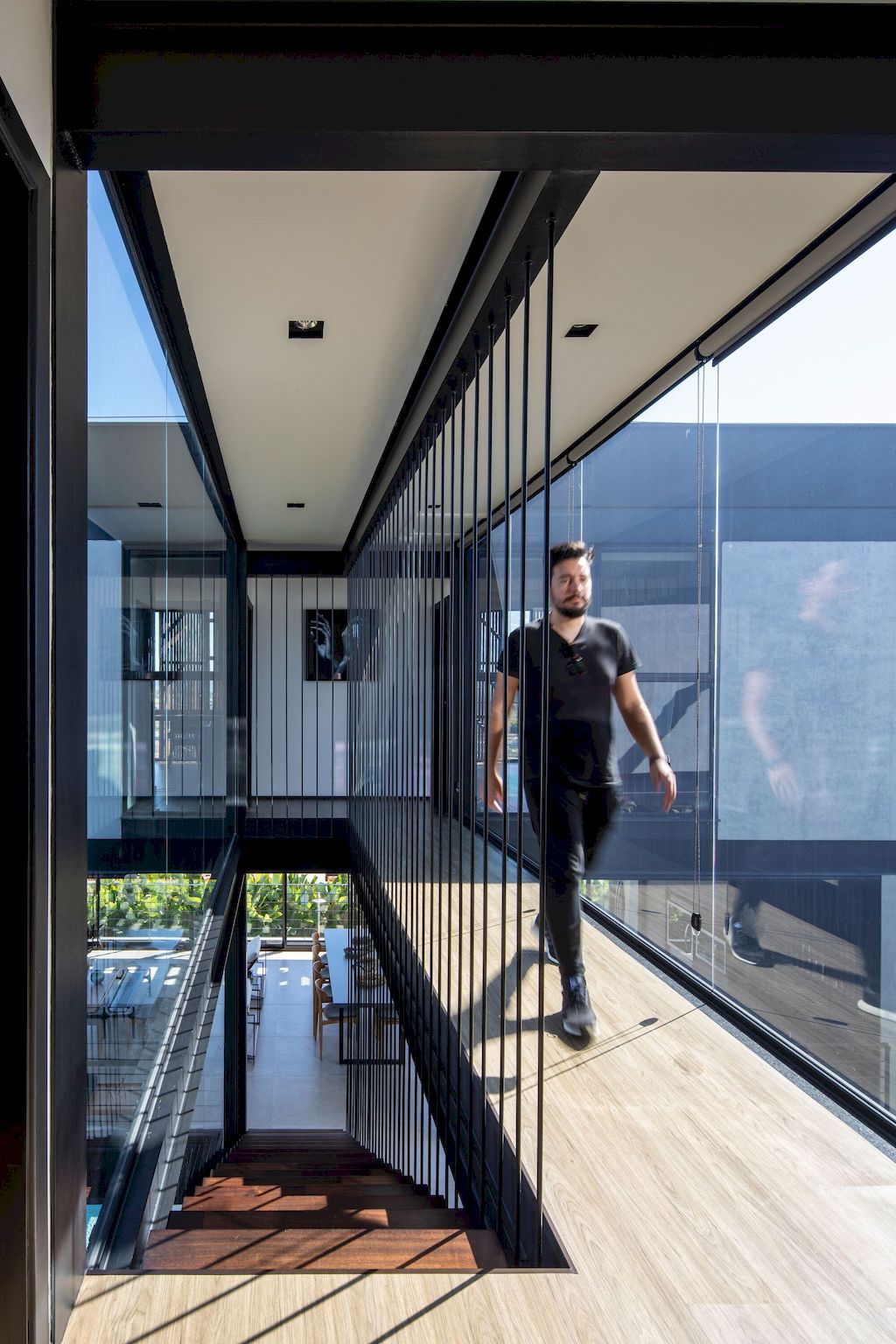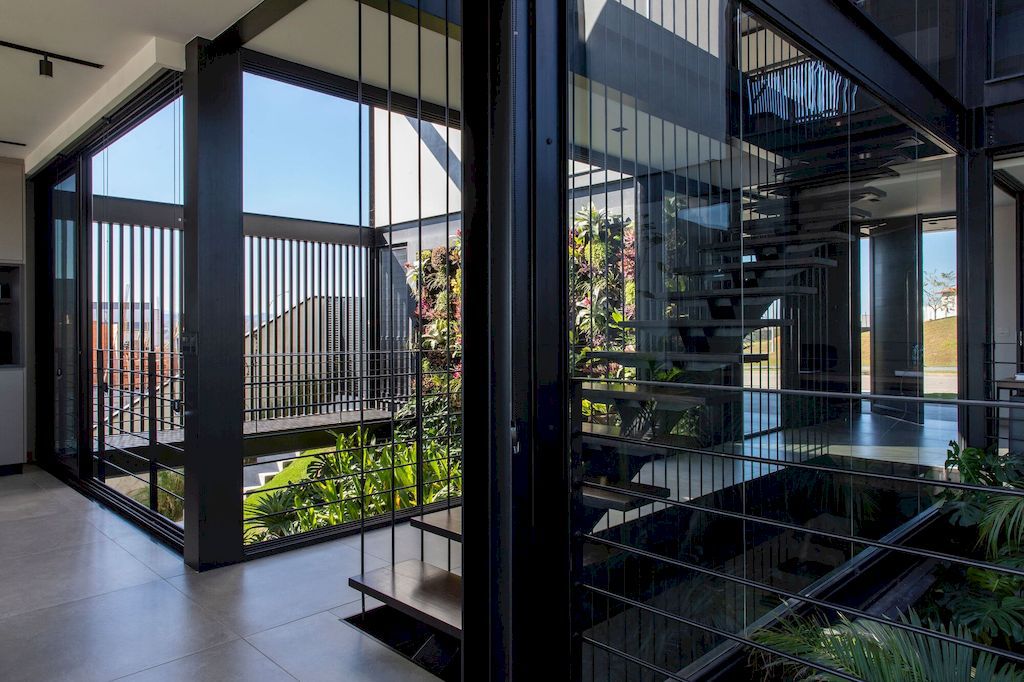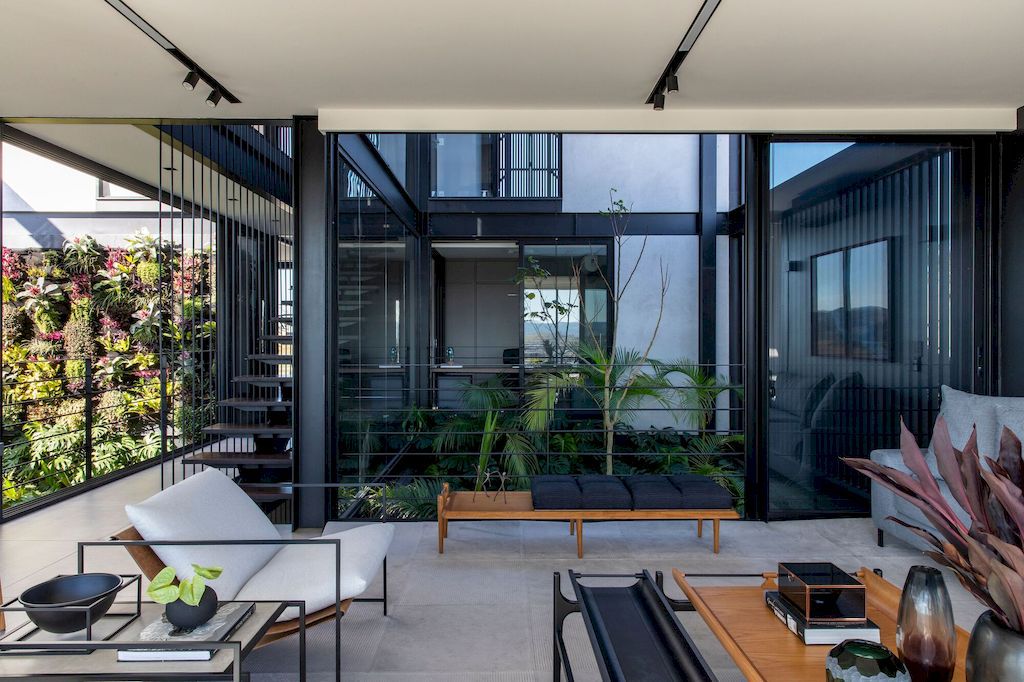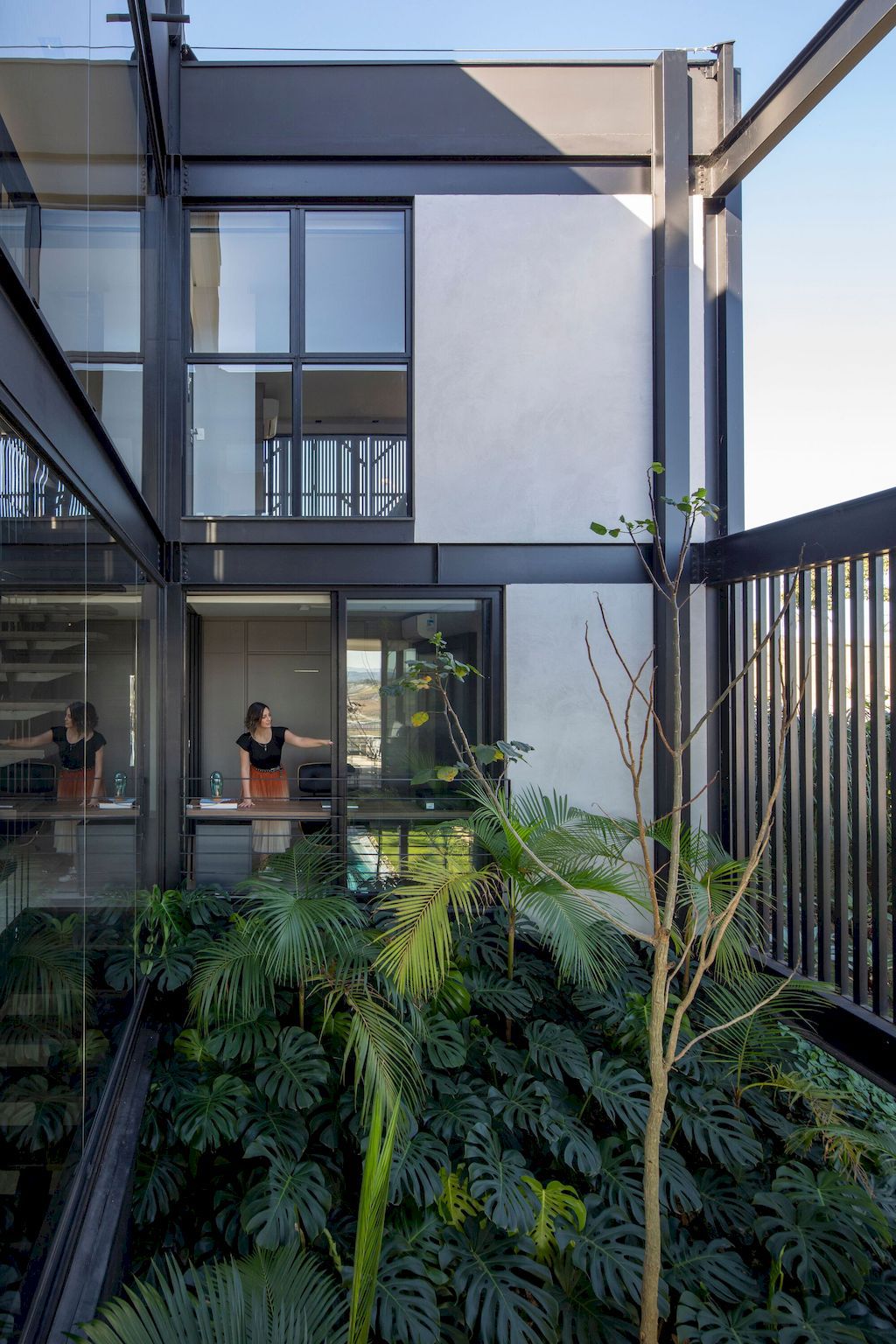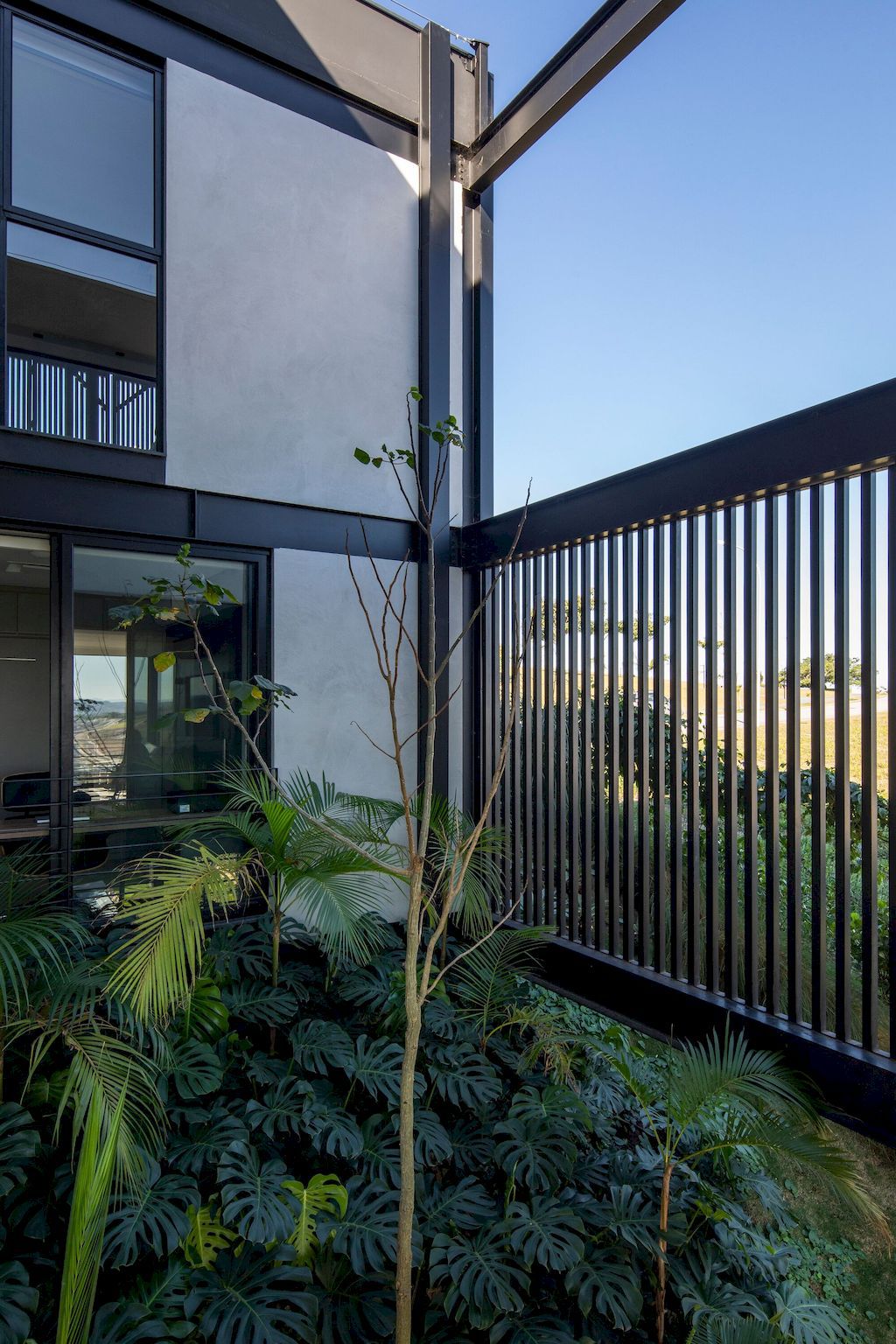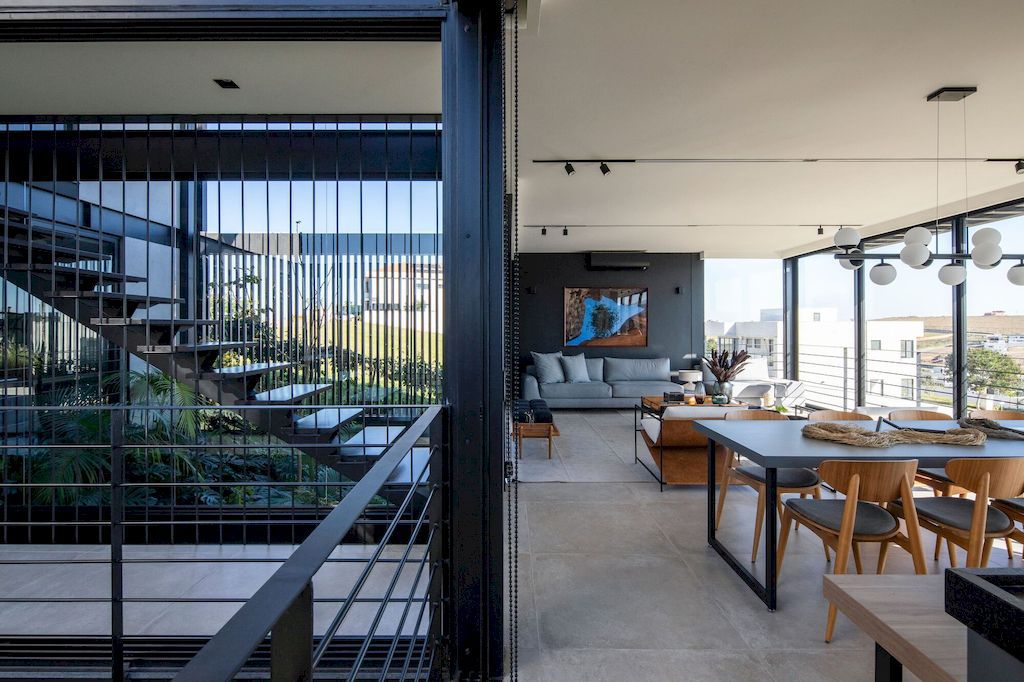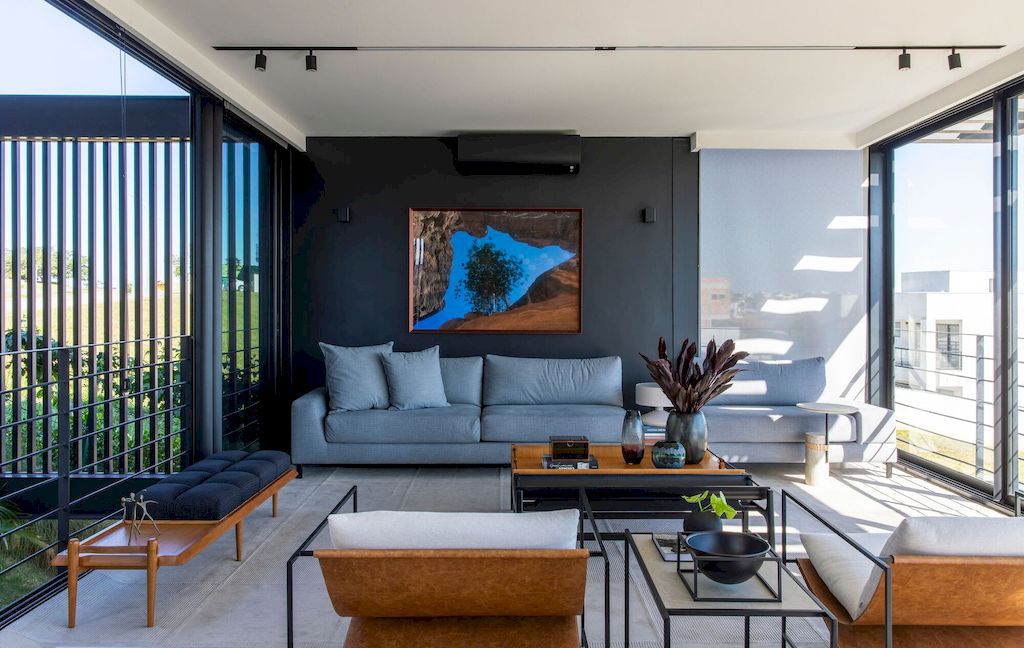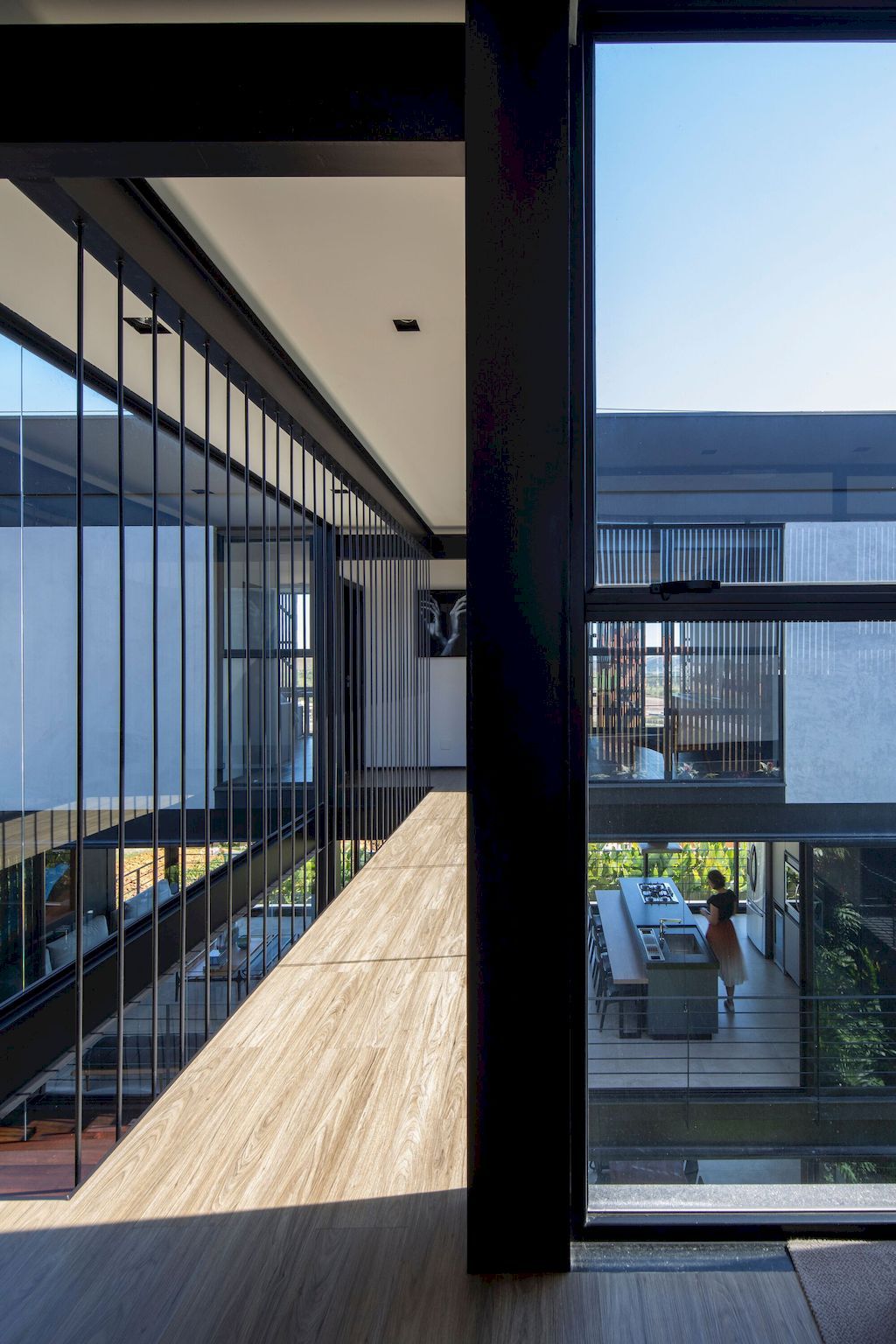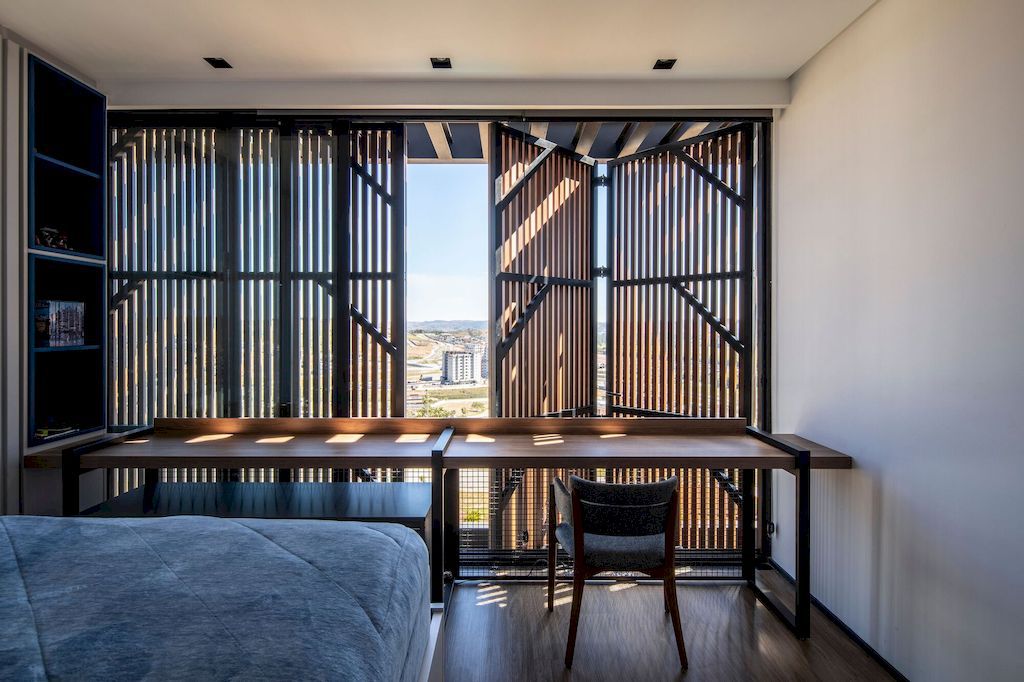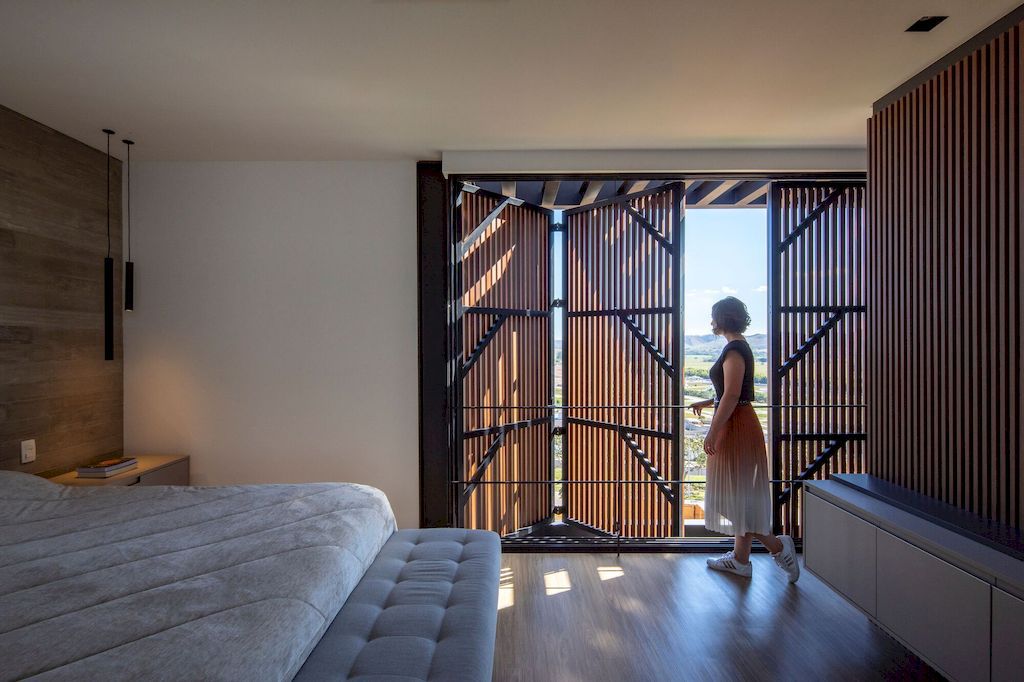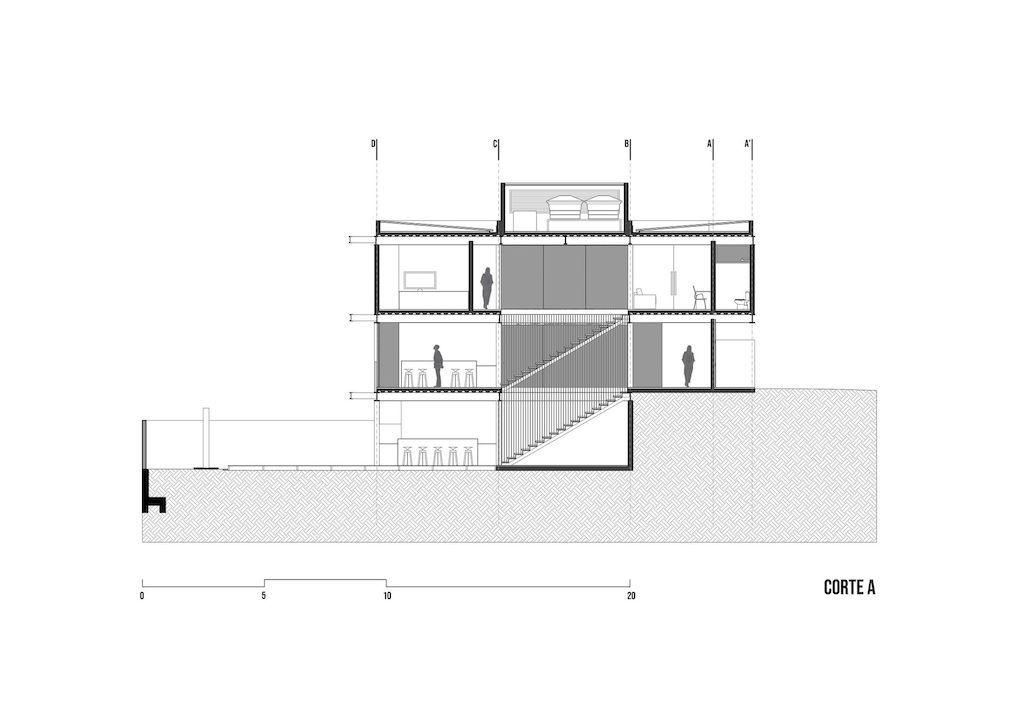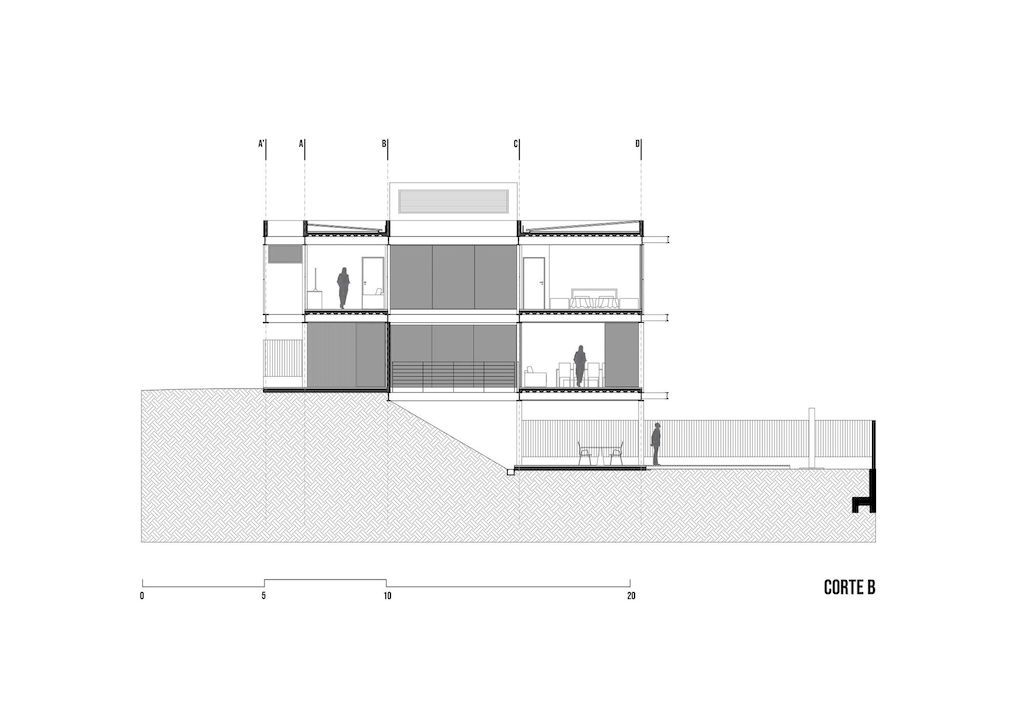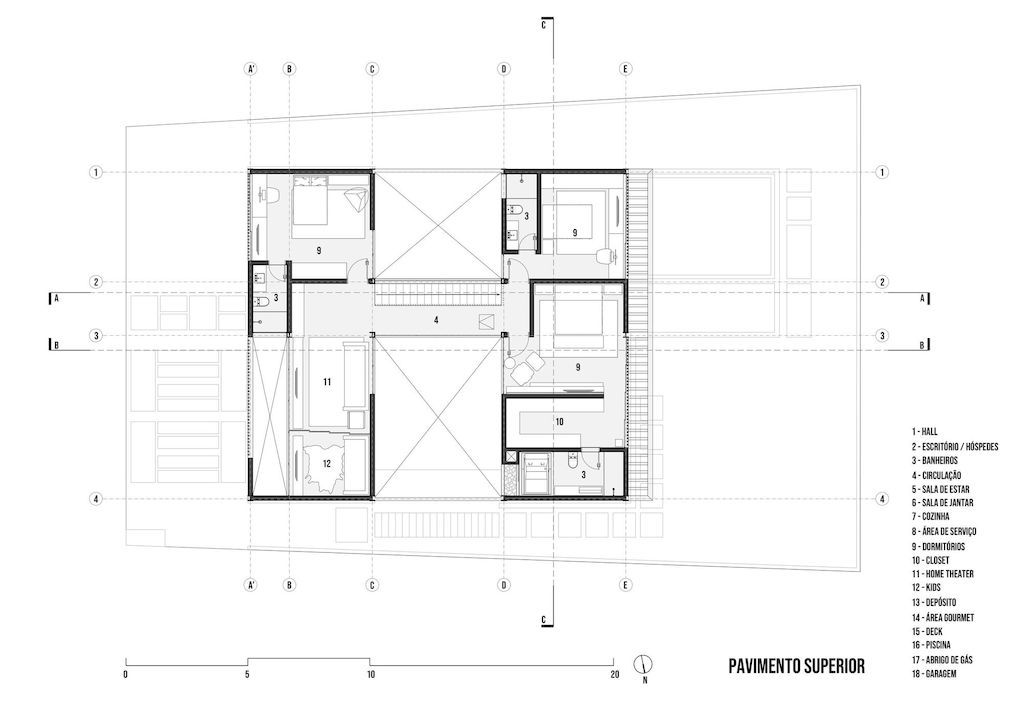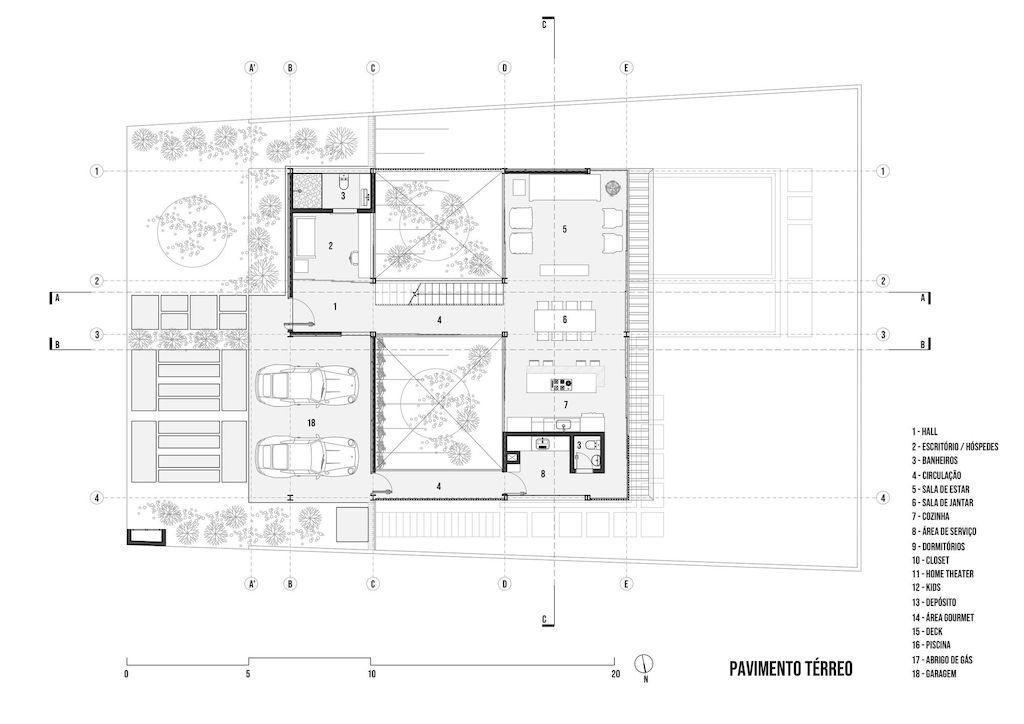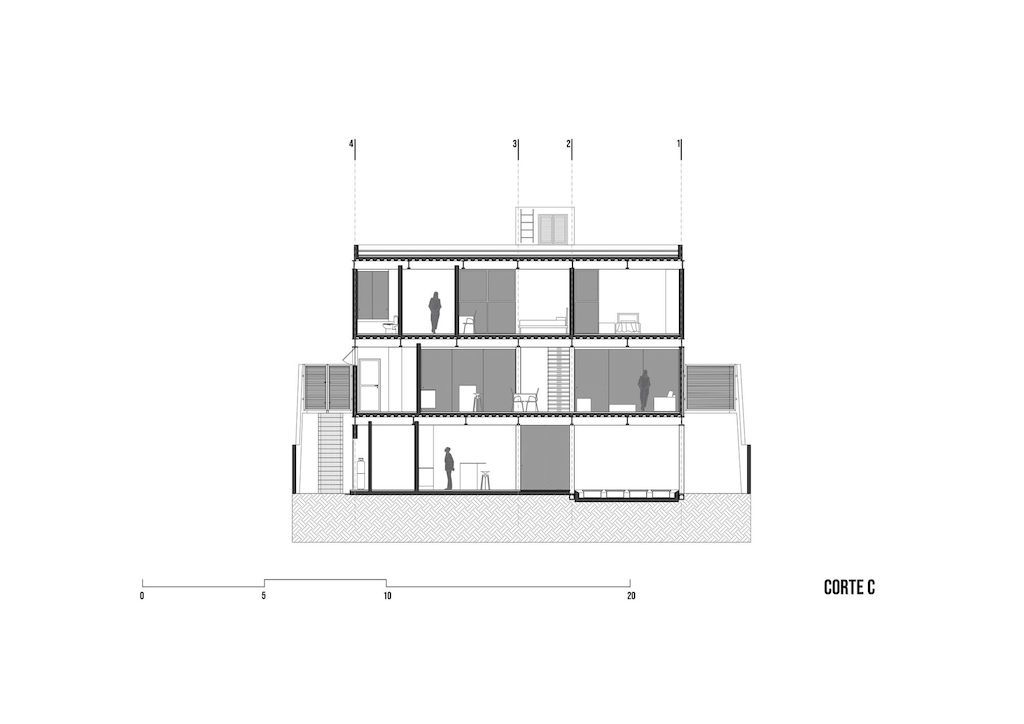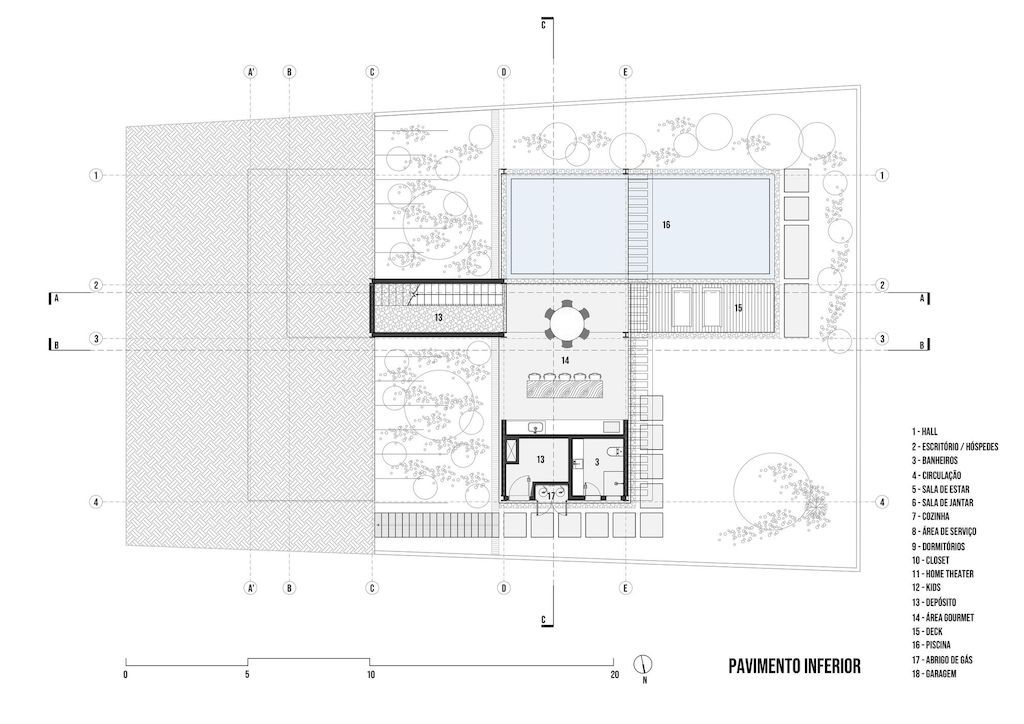 The Stunning three storey project House H Gallery:
Text by the Architects: The house had its program organized in three levels: leisure, social, and private. On the lowest level, there is the swimming pool, the backyard, and the barbecue area. On the ground level, where there is the main access to the house, there are the areas with the biggest flow and that need easy access: the garage, the utility room, the living room, the kitchen, and the office. Besides, on the upper level, there are three suites and a private room reserved for the family. The connection among these levels made by a single central staircase and the ambiances arranged with openings to the front and to the back of the lot, in the shape of an H.
Photo credit: Maíra Acayaba| Source: Sonne Müller Arquitetos
For more information about this project; please contact the Architecture firm :
– Add: R. Paraibuna, 811 – Sala 109 – Jardim Sao Dimas, São José dos Campos – SP, 12245-020, Brazil
– Tel: +55 12 3916-8060
More Projects in Brazil here:
---