Date of Publishing:
Architecture Design of The Nidus Passive House 
Description About The Project
The Nidus Passive House designed by Gonzalez Malama Architects is a stunning project, which located in Kalamata, Messenia, Greece. The geometric structure of the house features three irregular horizontal zones. The base, containing the basement, the outdoor spaces, and the swimming pool, appears like a geological formation of rough, untreated stone, becoming a socle to support the consecutive levels of the building. The middle level, on the ground floor, shaped into an extensive, off white volume with characteristic openings which evoke a typical house by means of their morphology; the latter. However, subverted by functional voids contained within.
The domestic functions distributed on the three levels as follow. Service uses in the basement, including a cinema room, playroom, utility room, and storage. Besides, semi public uses on the ground floor, which accommodates the living areas and the guest house. Finally, private rooms on the upper level, with bedrooms, bathrooms, laundry, and bedroom balconies enjoying the view over a lush green area with the castle of Kalamata in the background.
On the other hand, combined with proper insulation and an air tight envelope, energy waste between indoor and outdoor spaces eliminated, and comfort, at once visual, thermal, and functional, achieved, contribute to the feel of a nest in its non visual aspects.
The Architecture Design Project Information: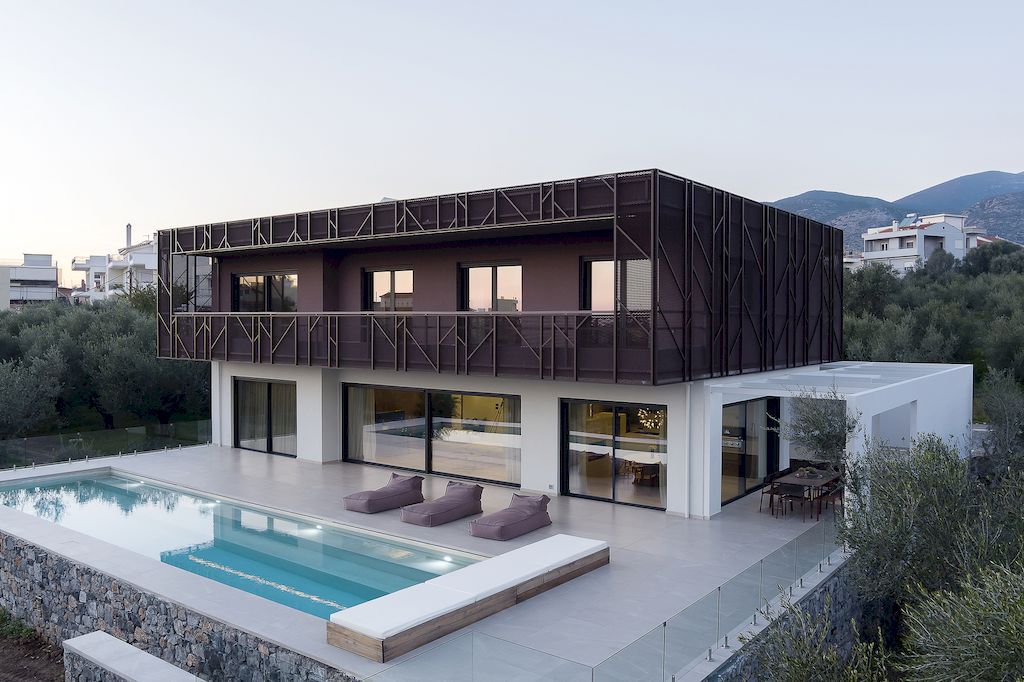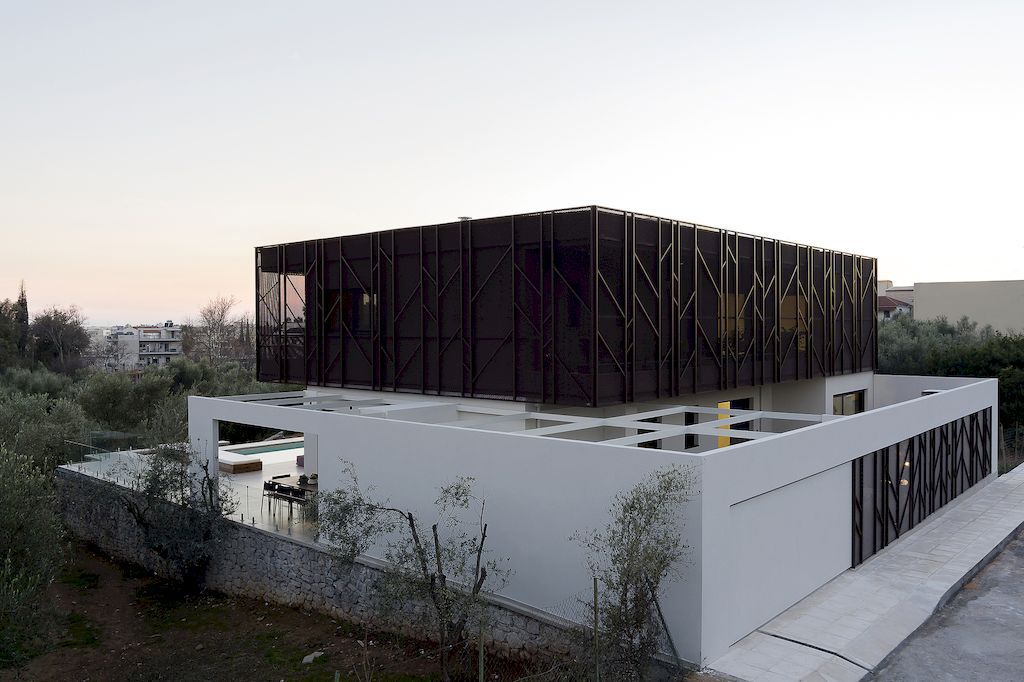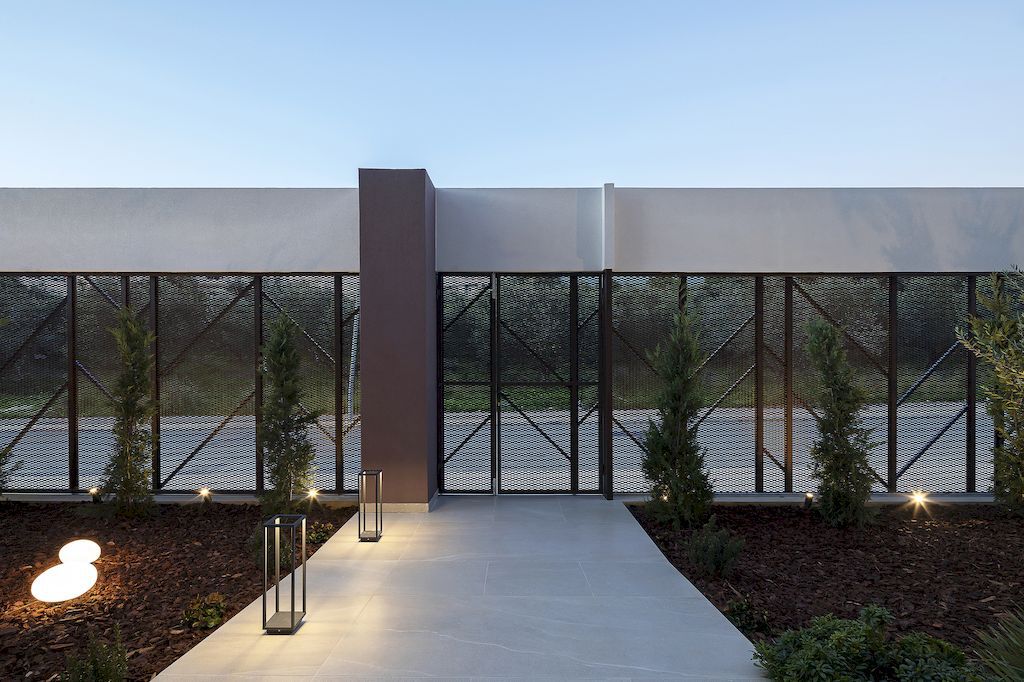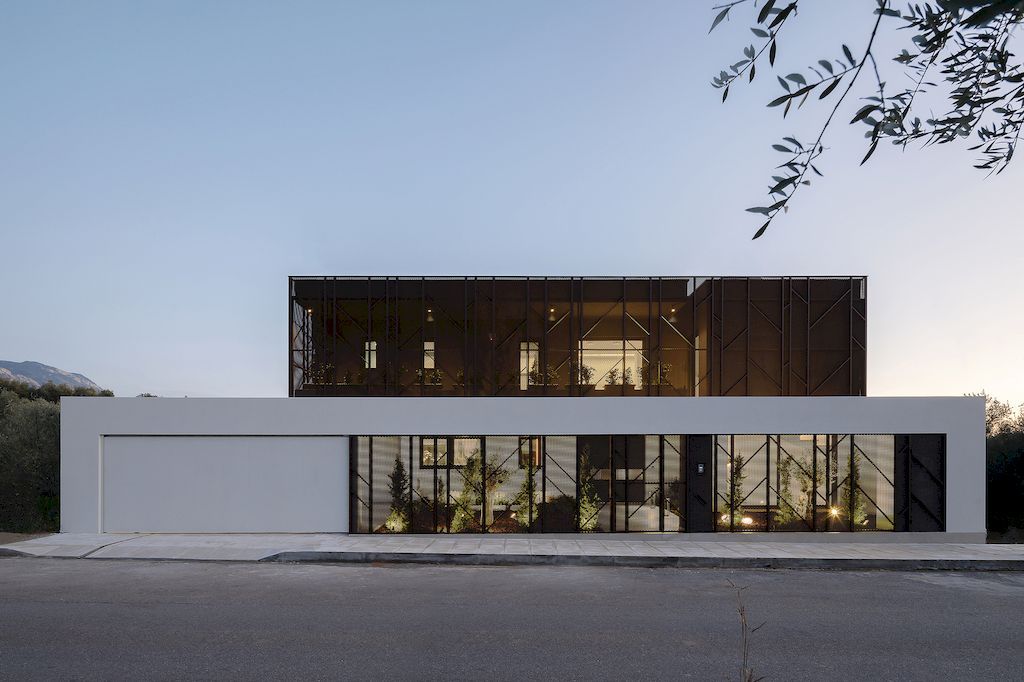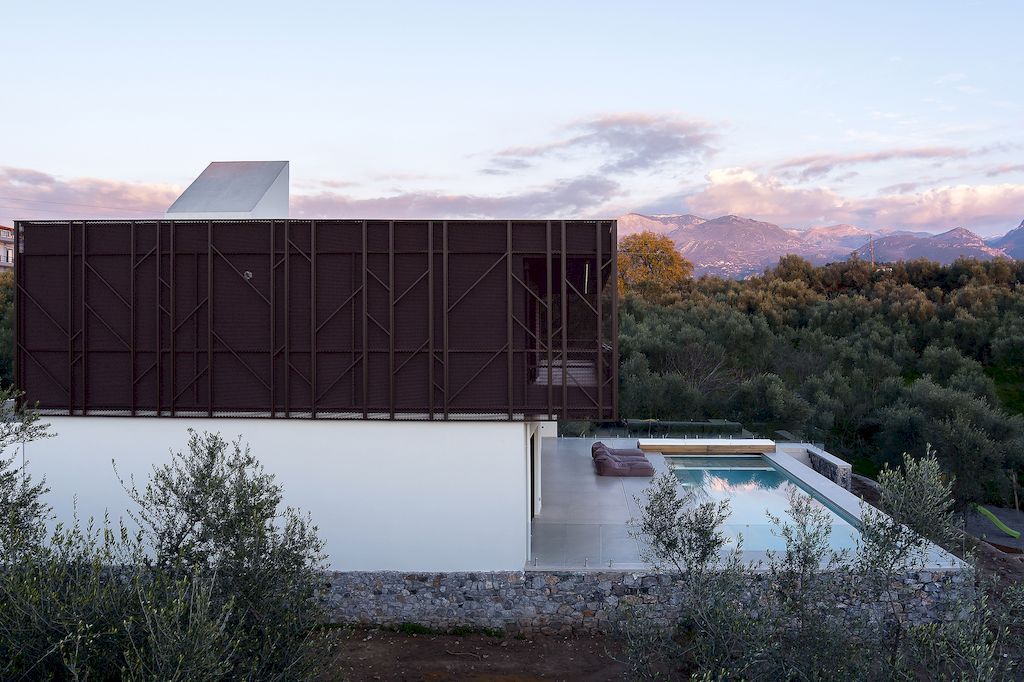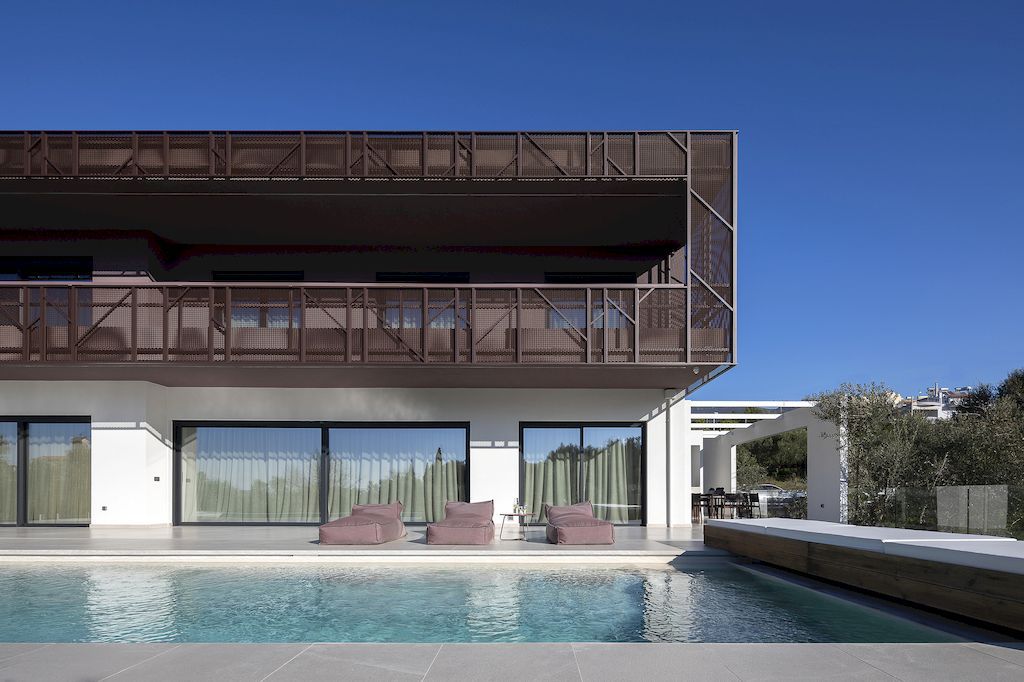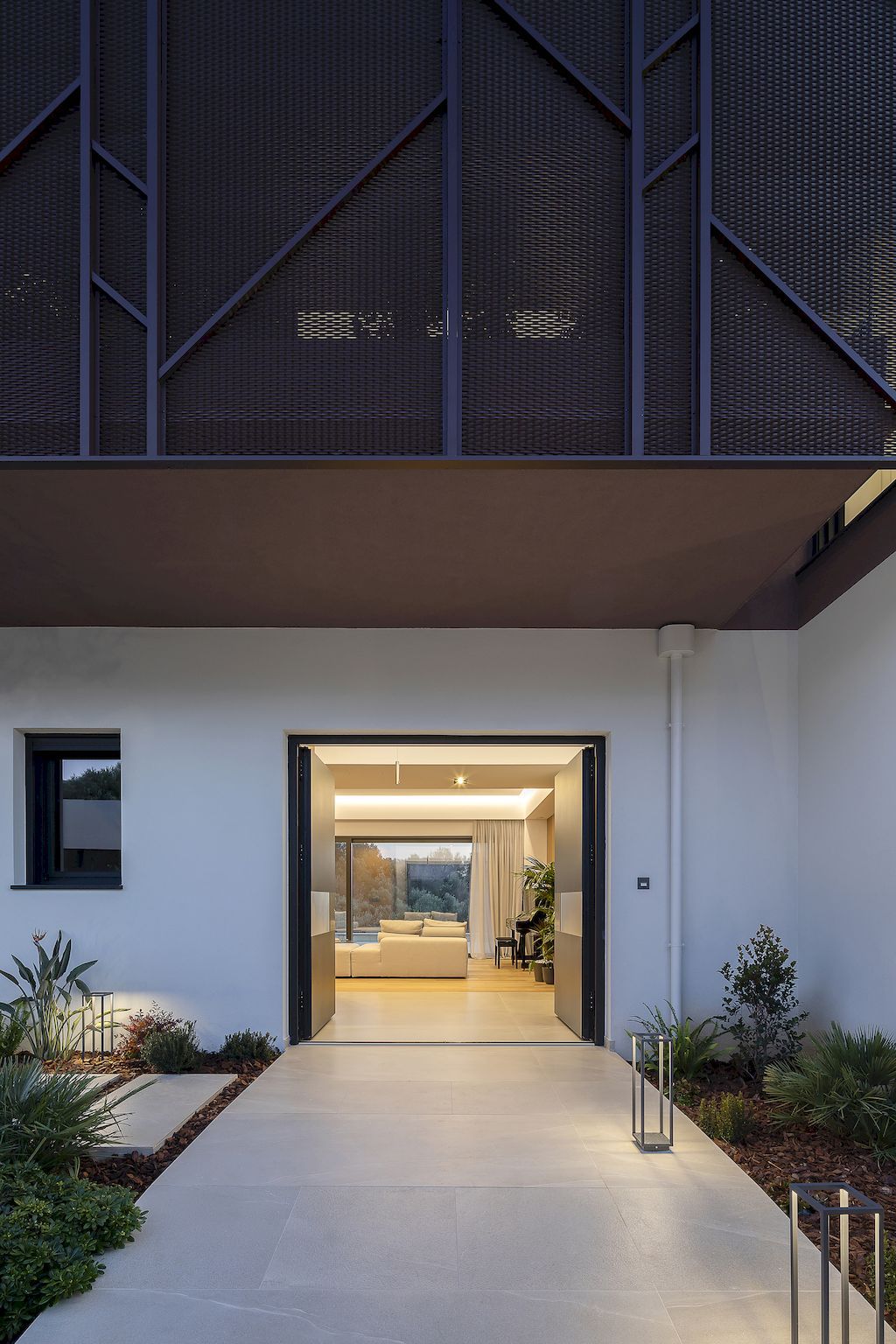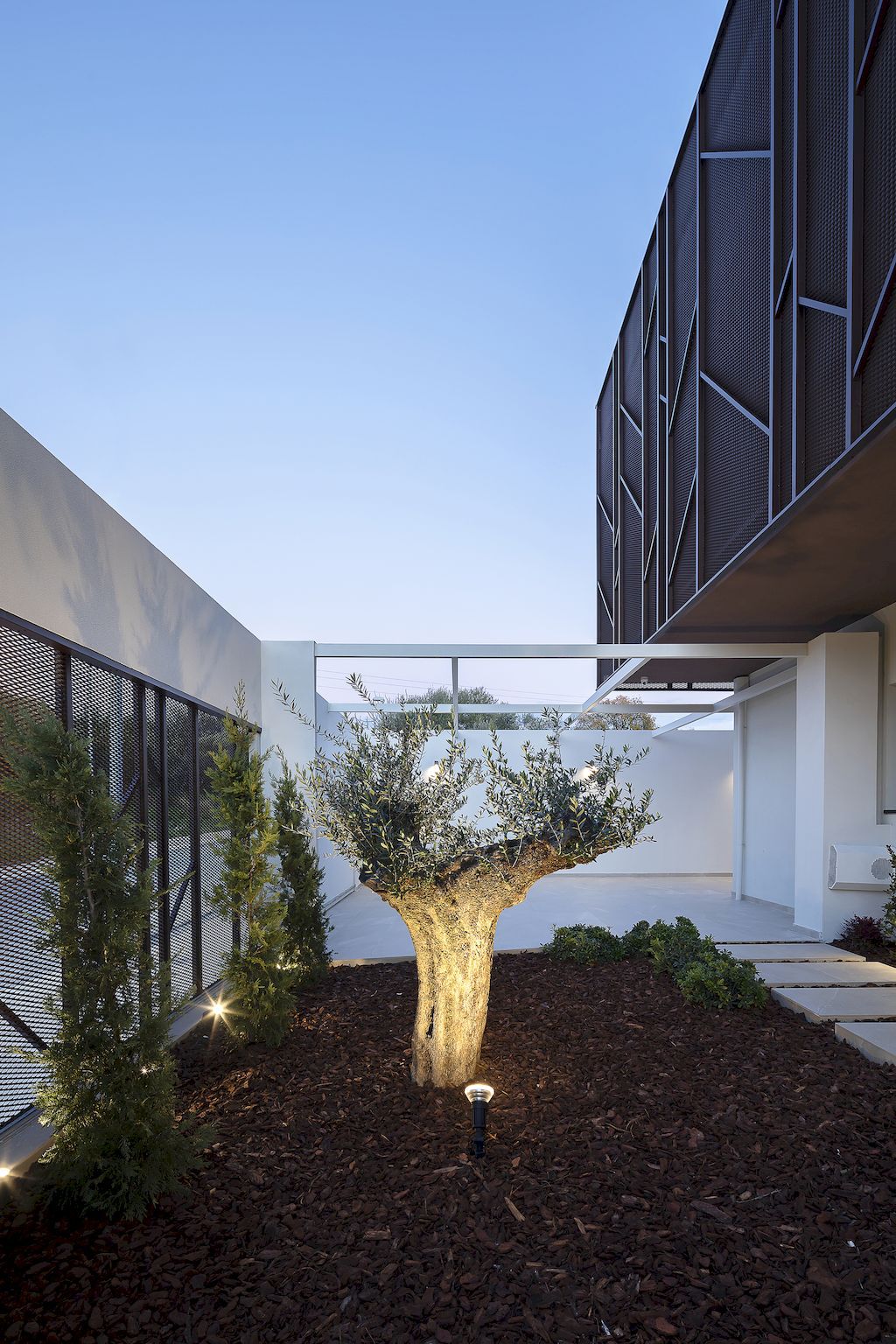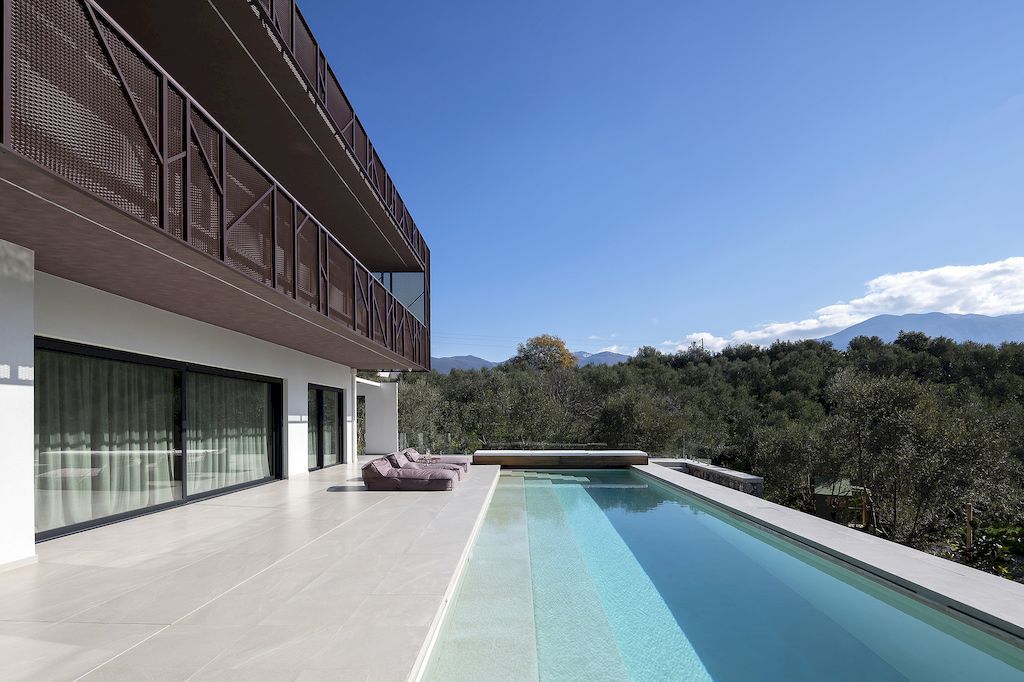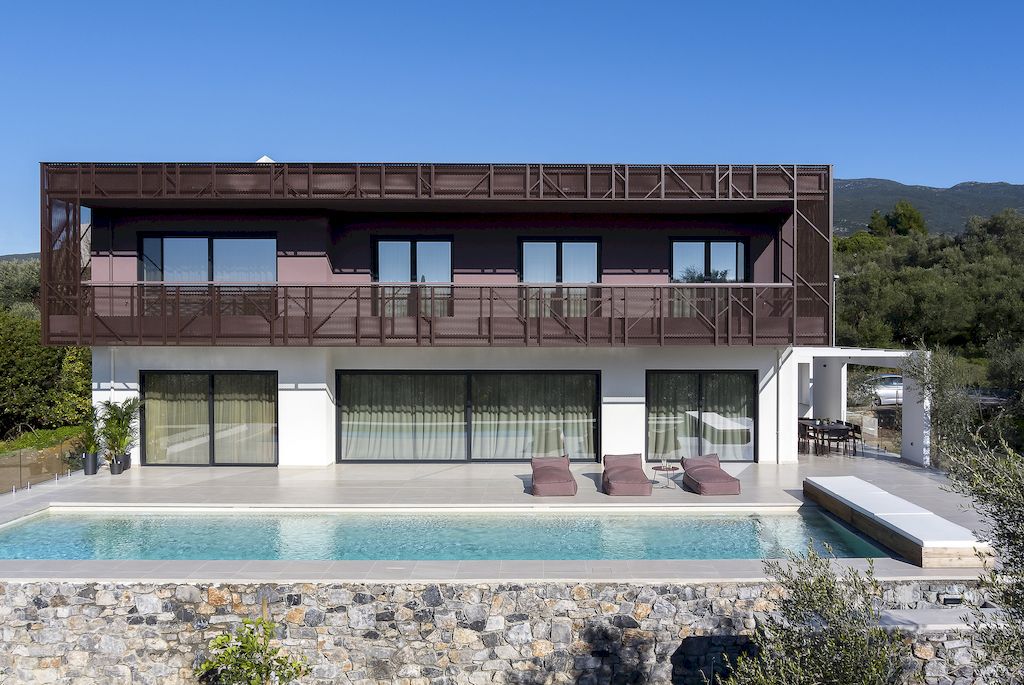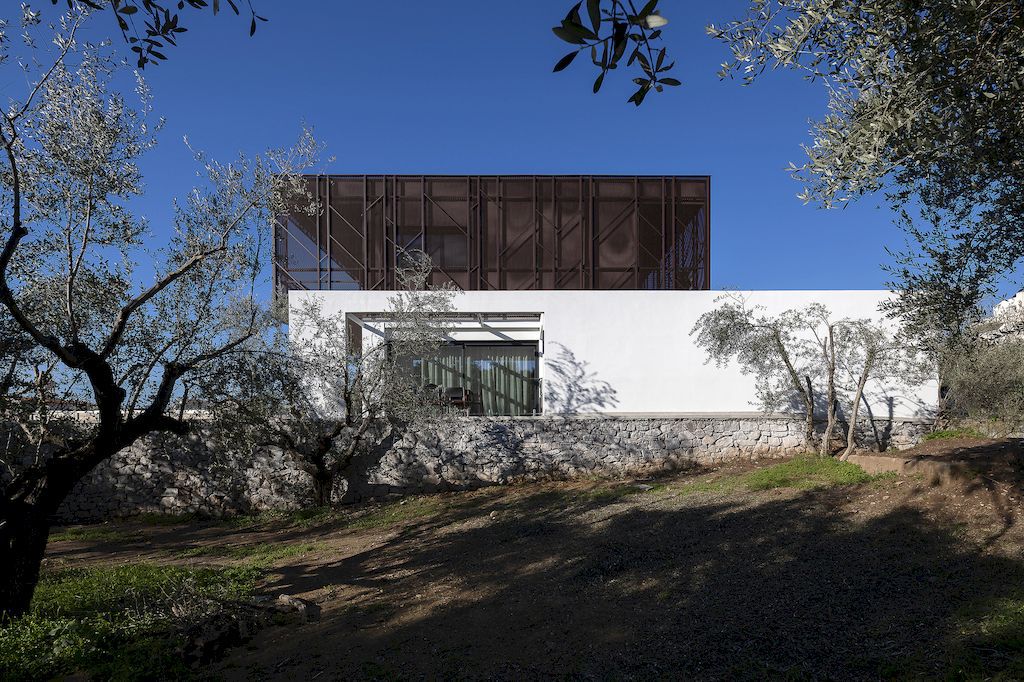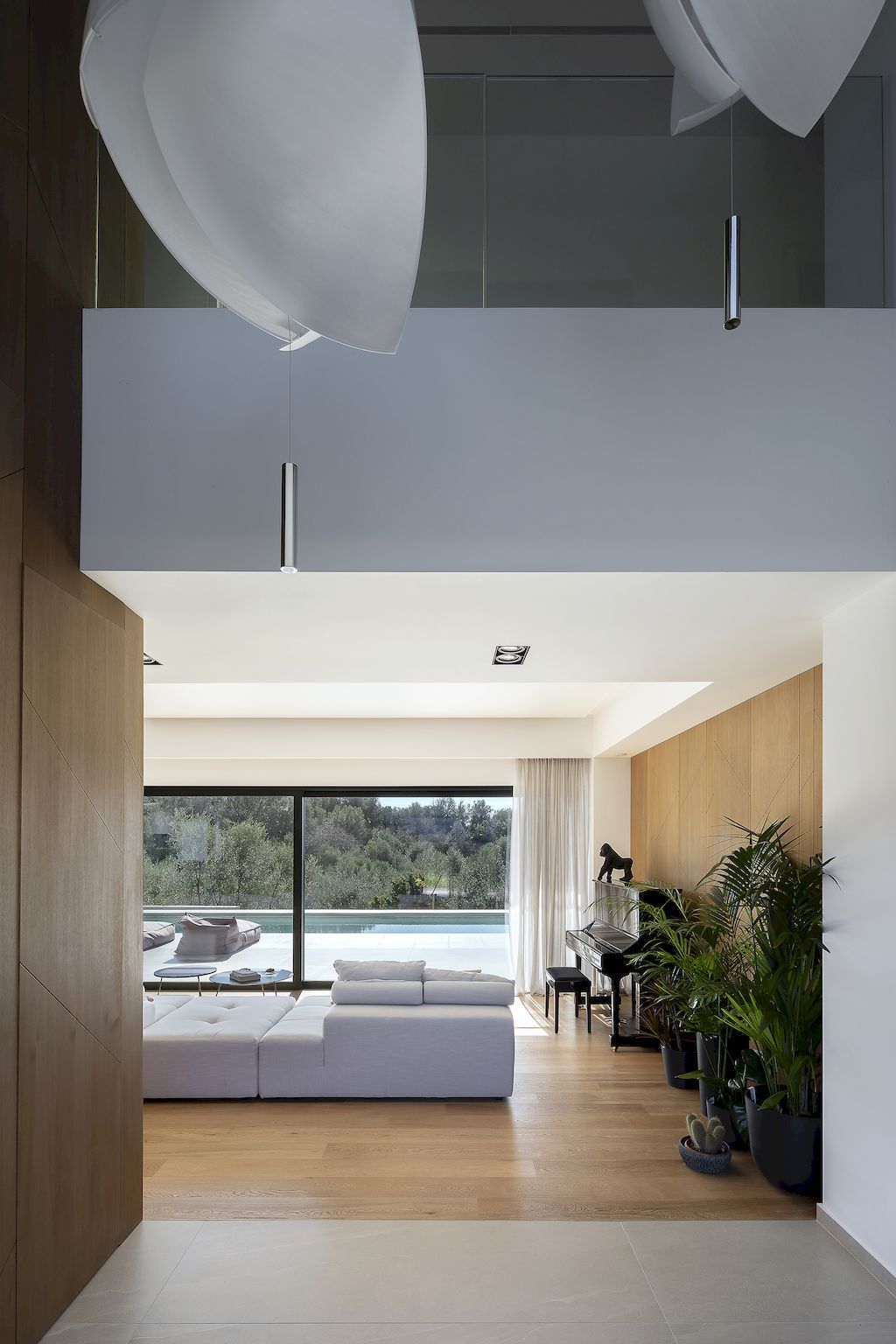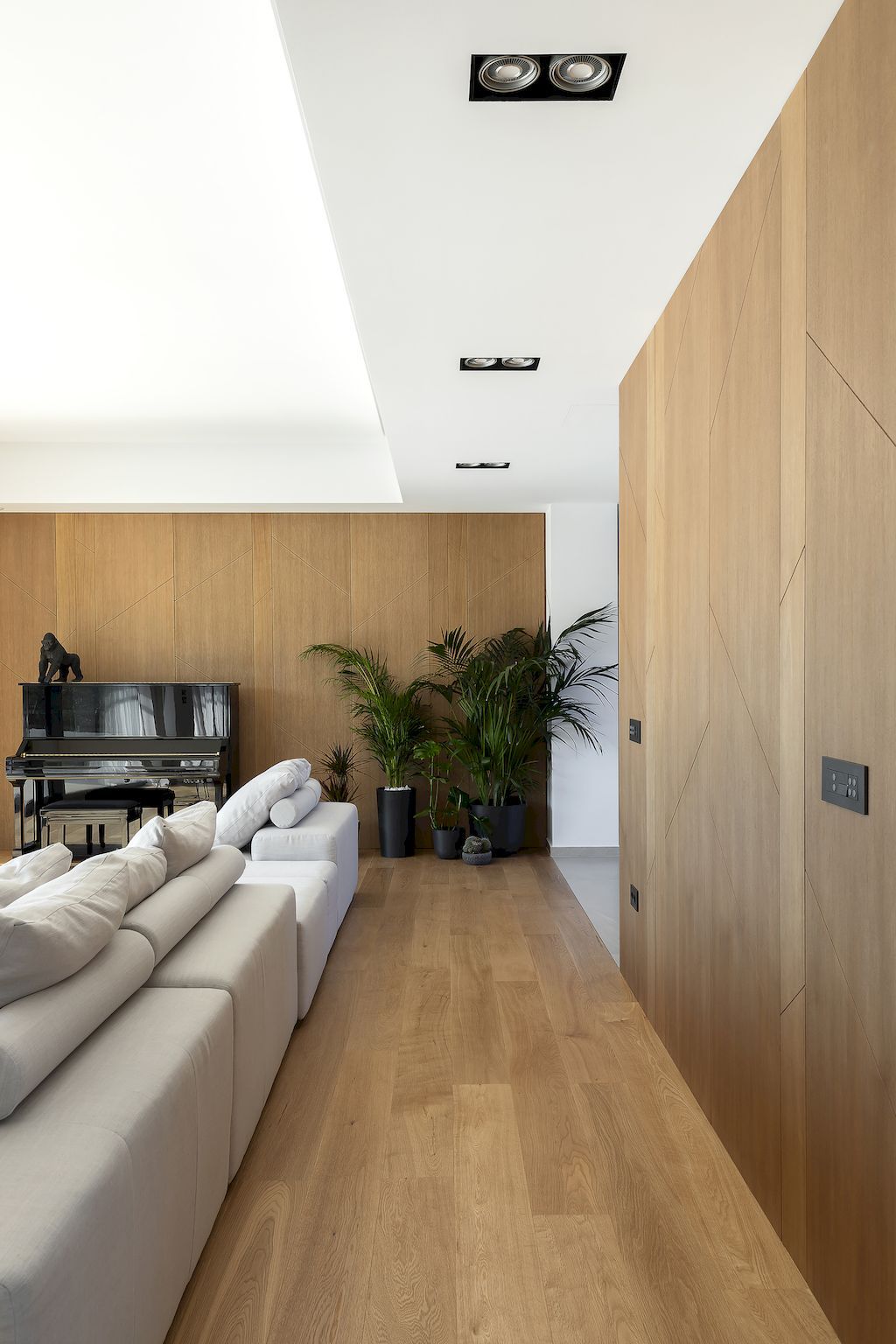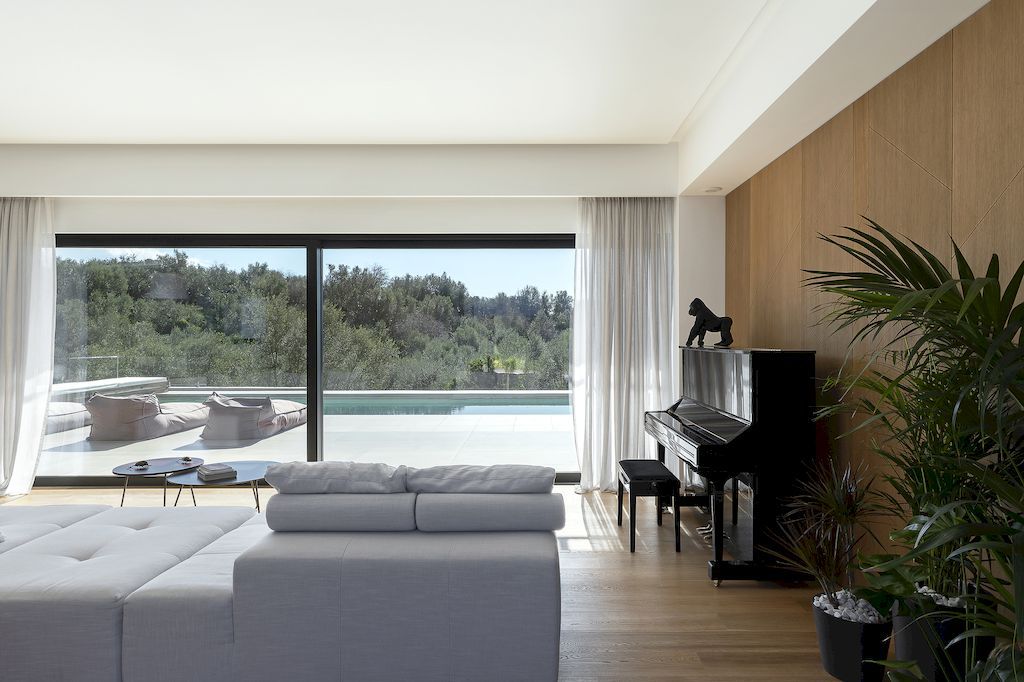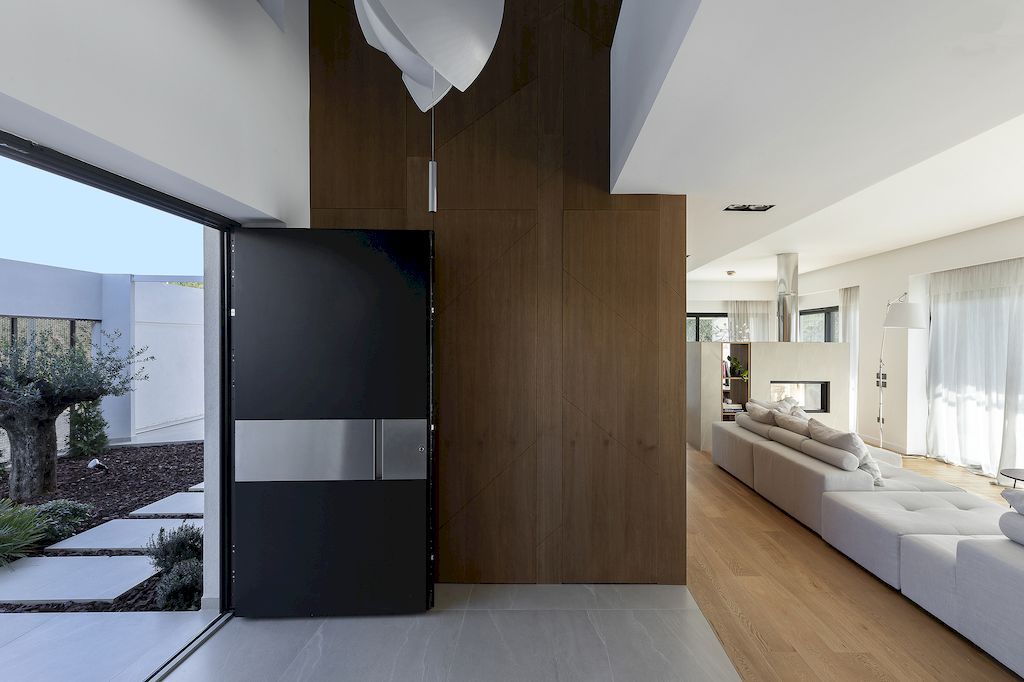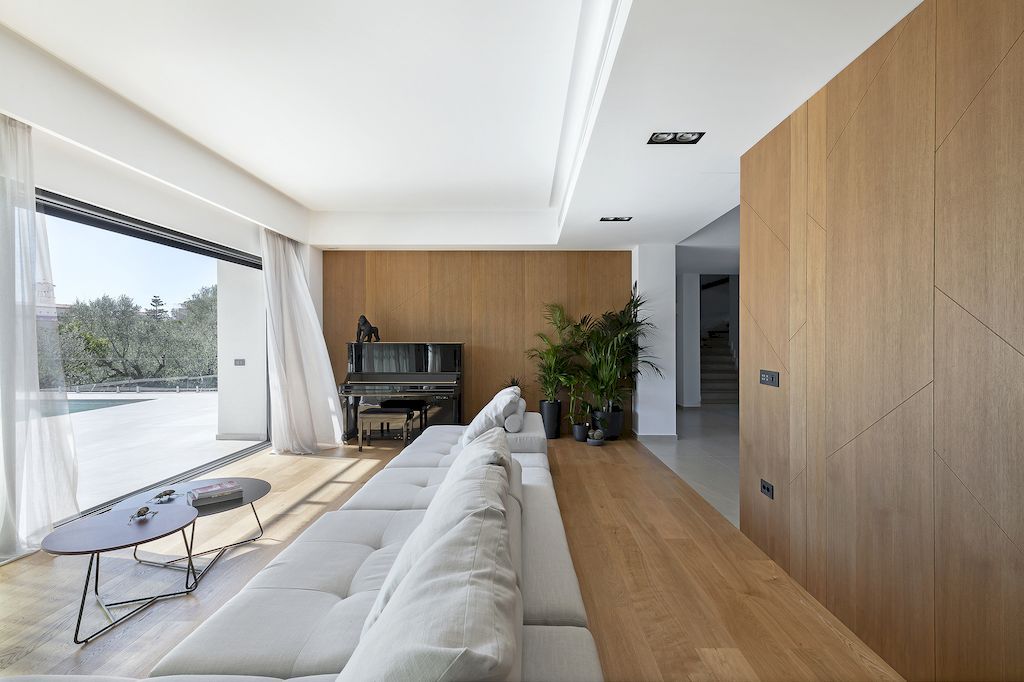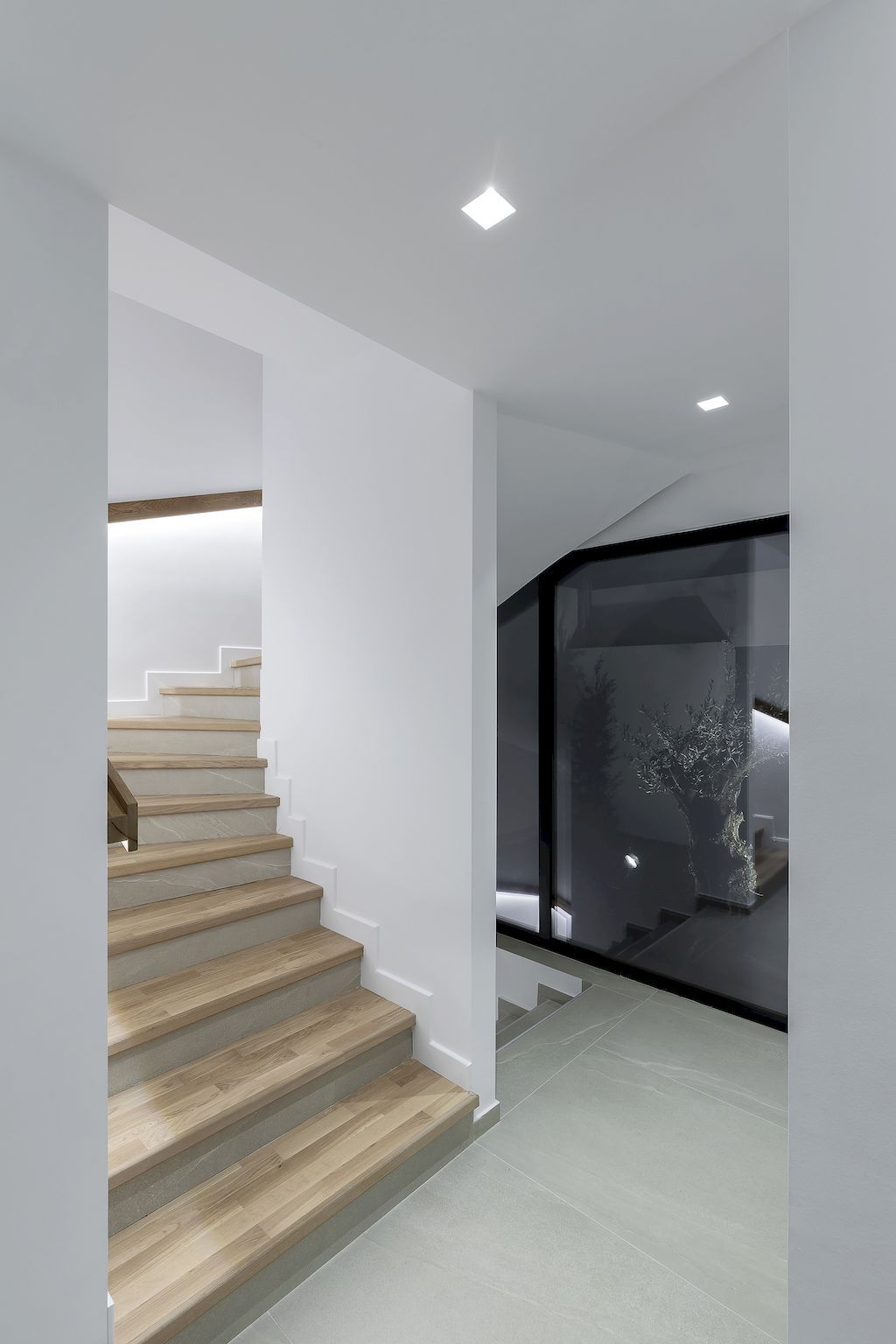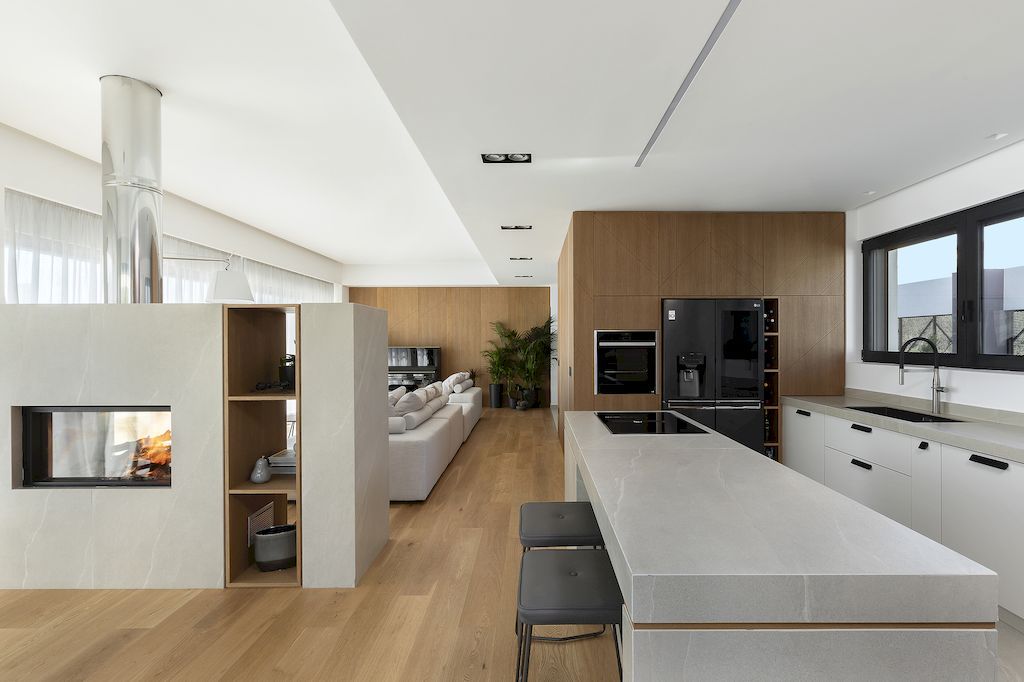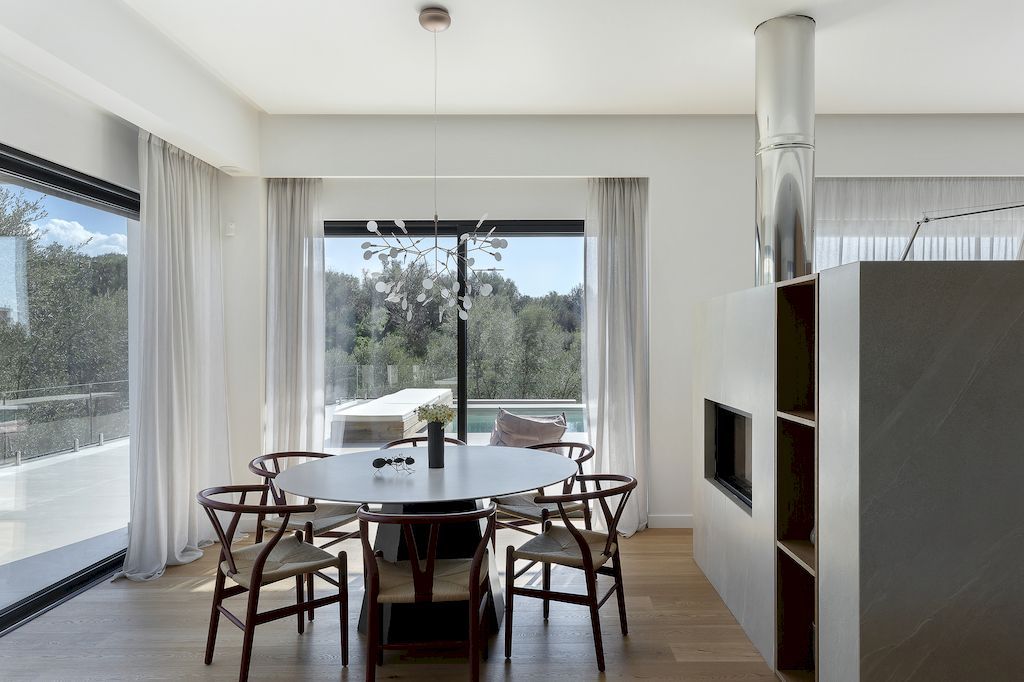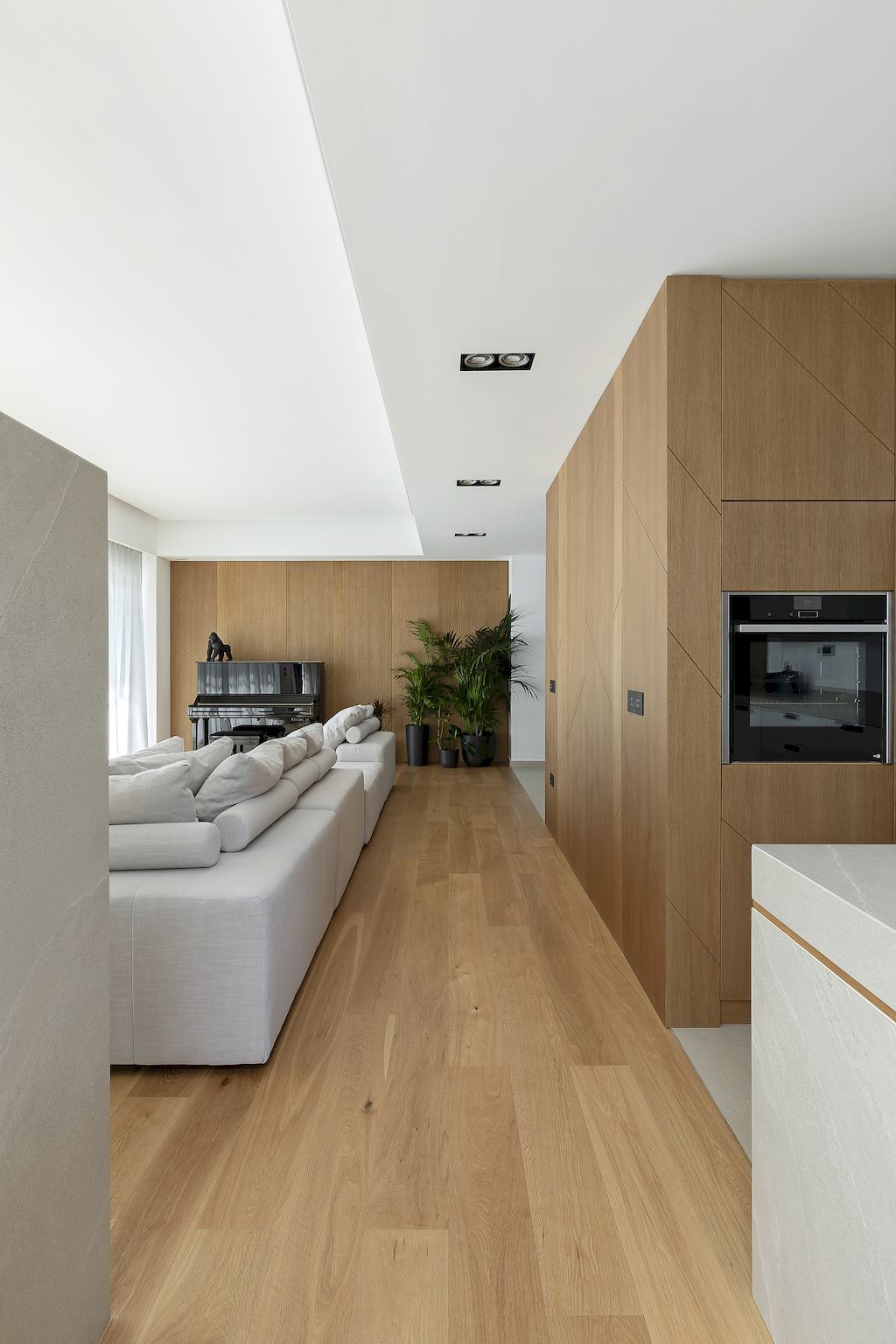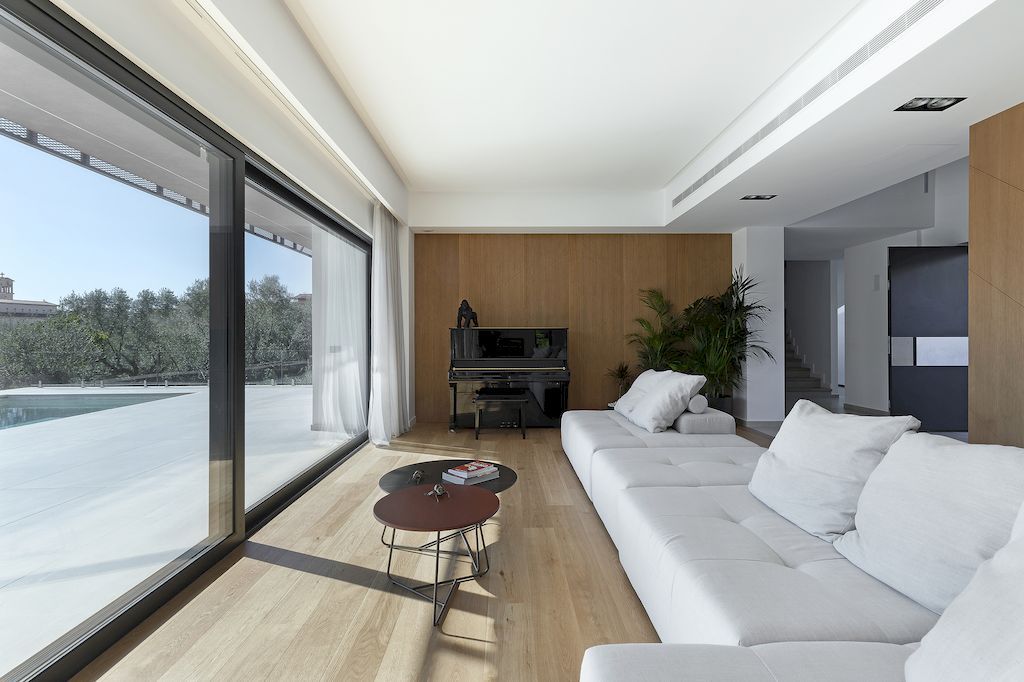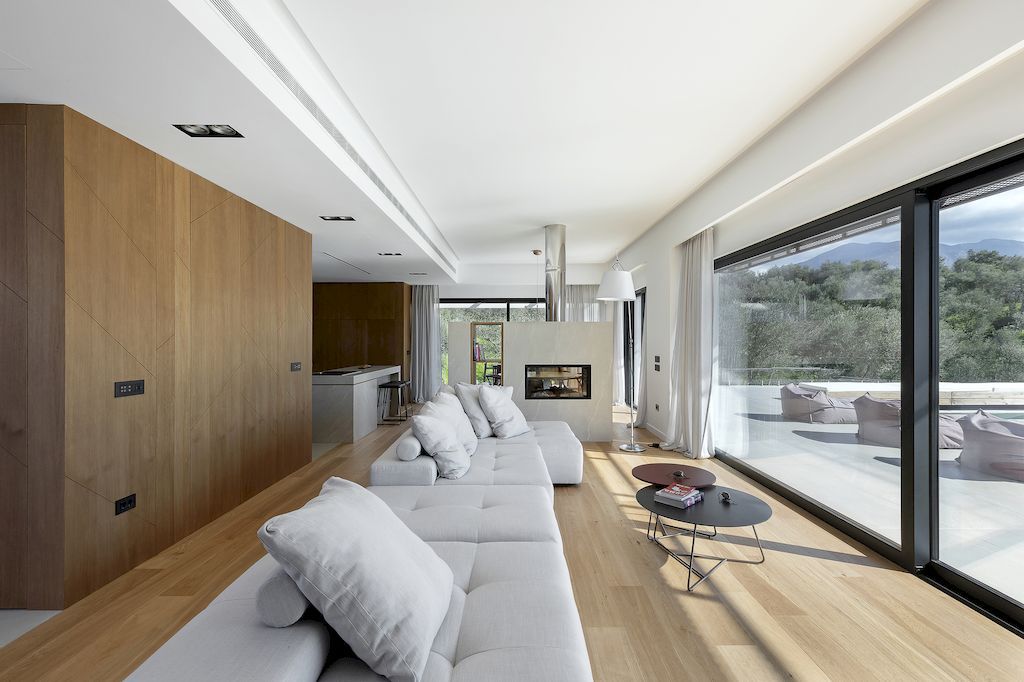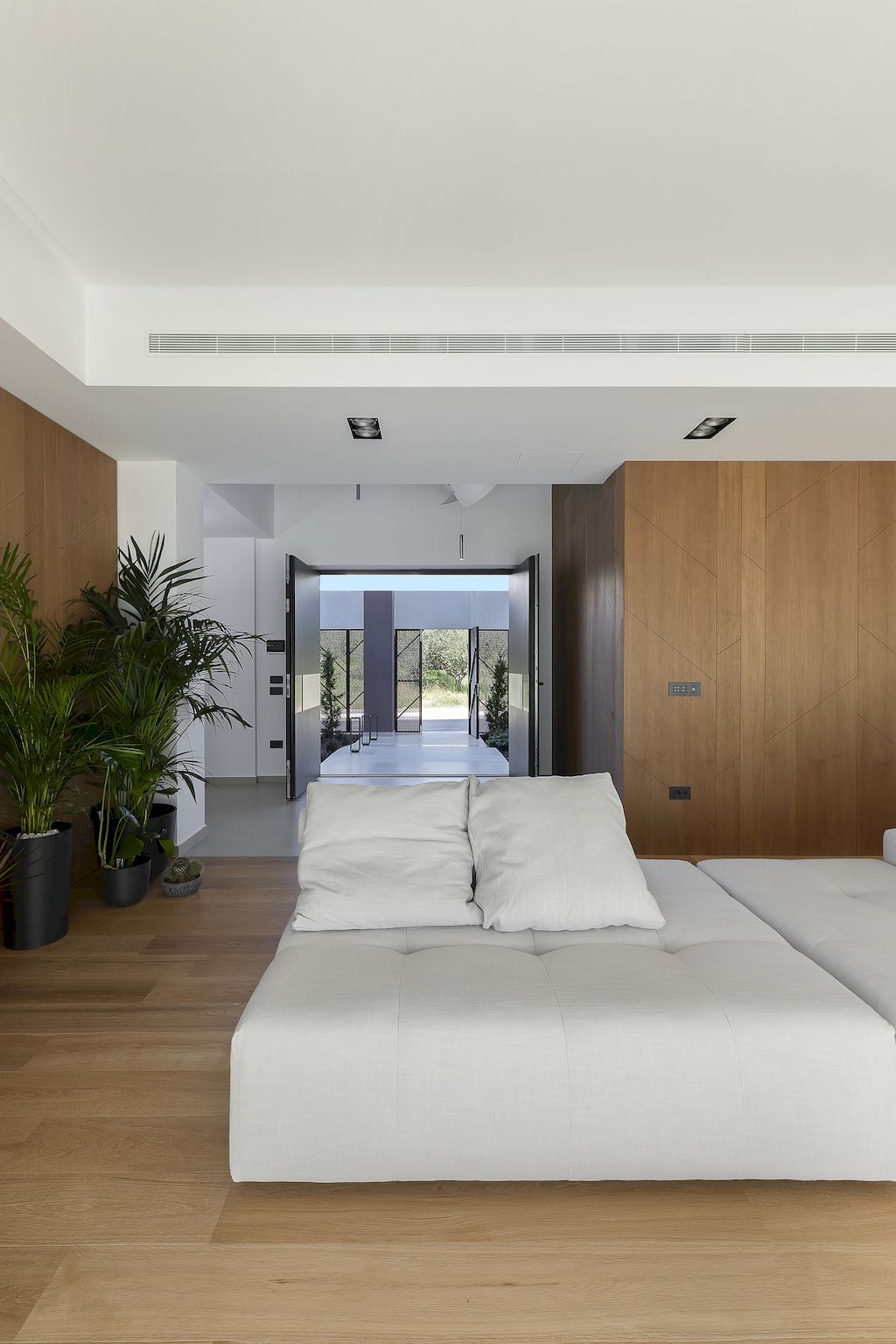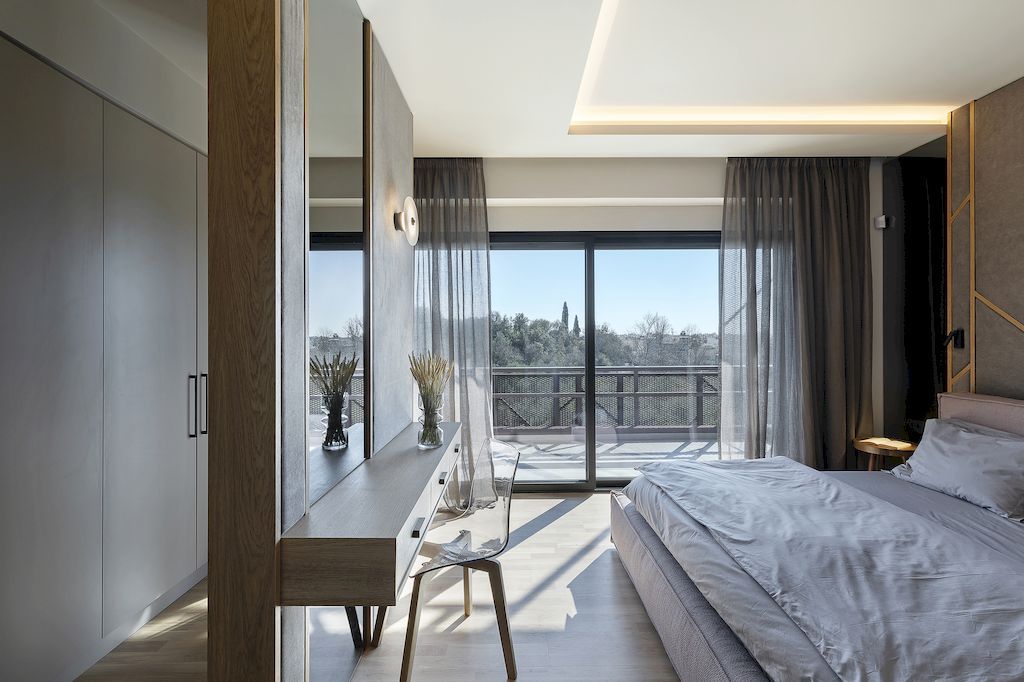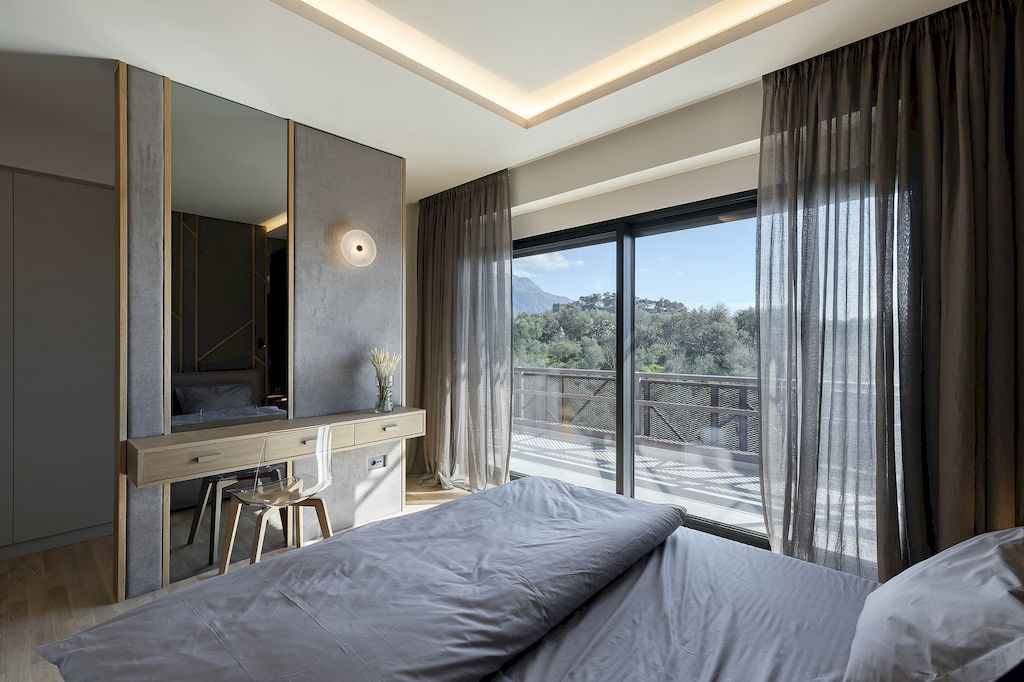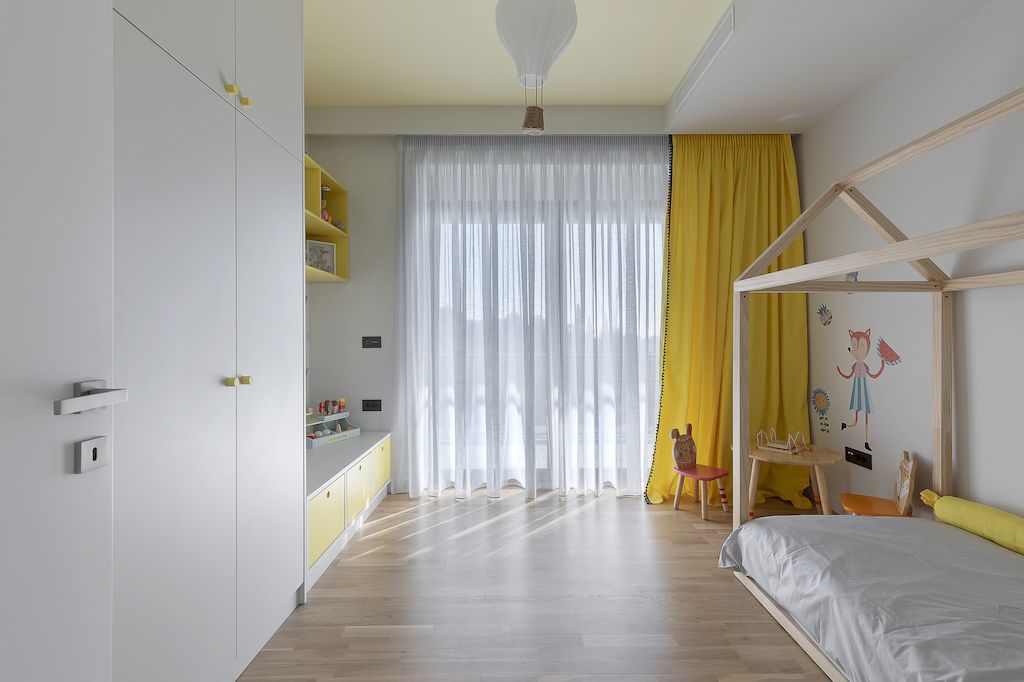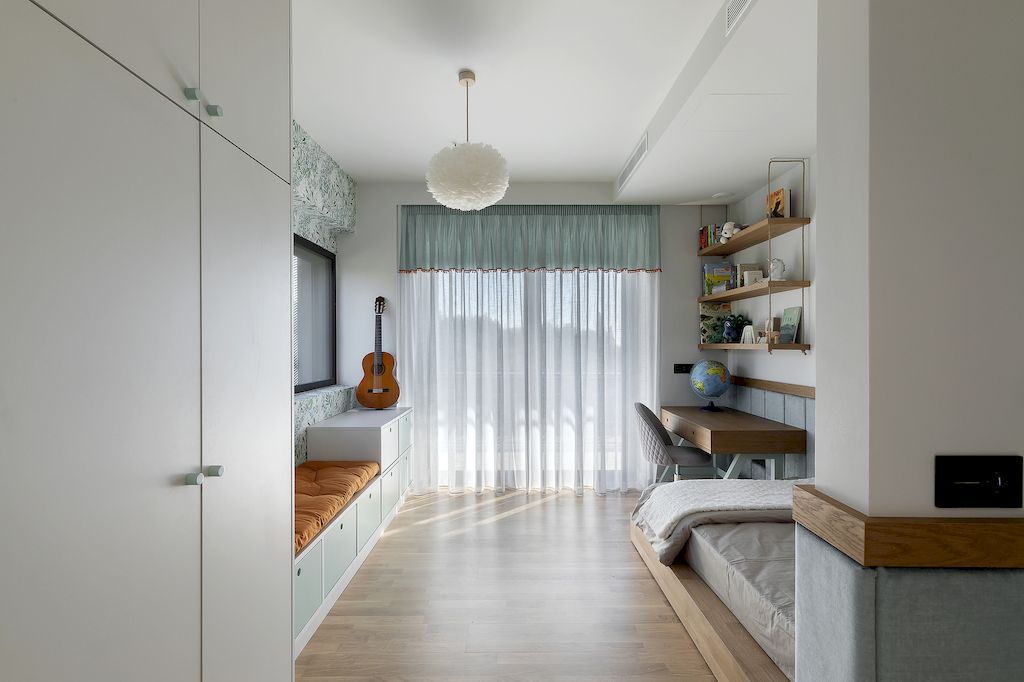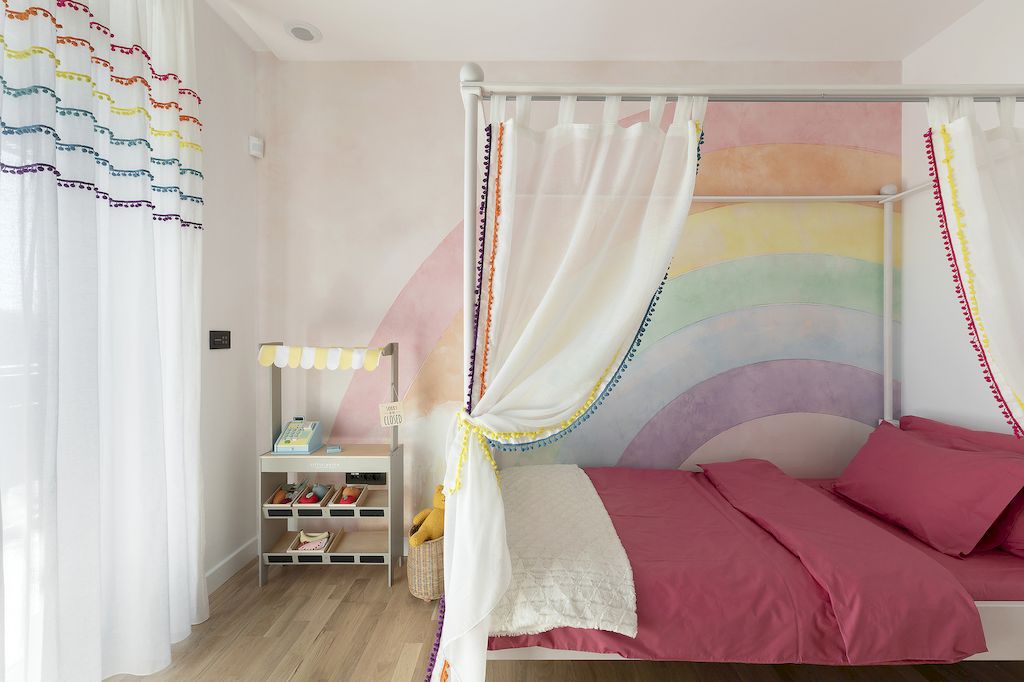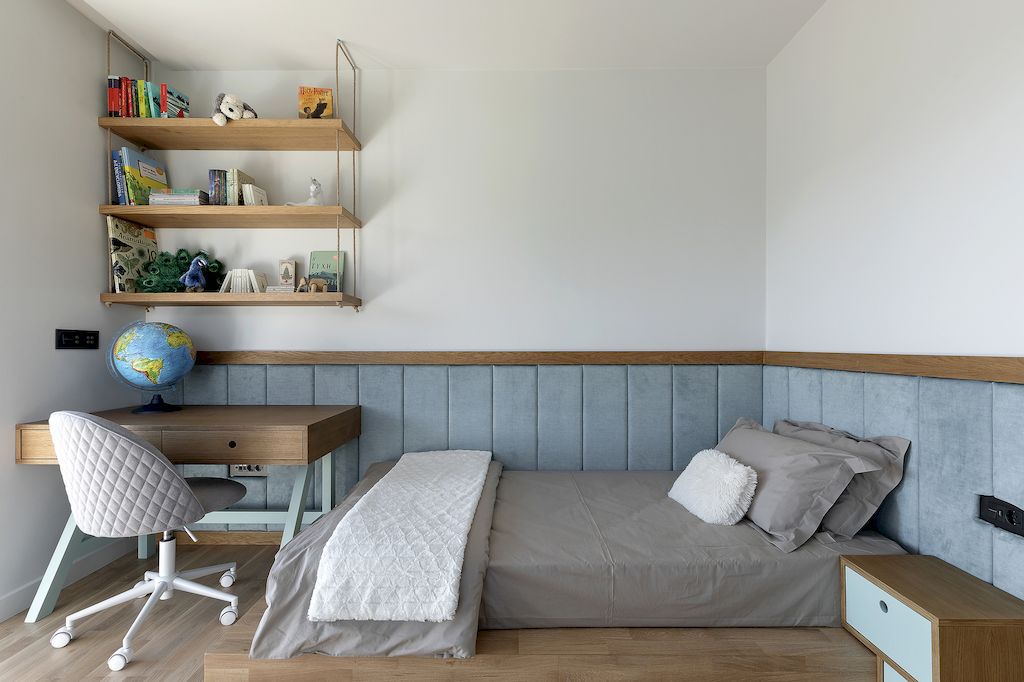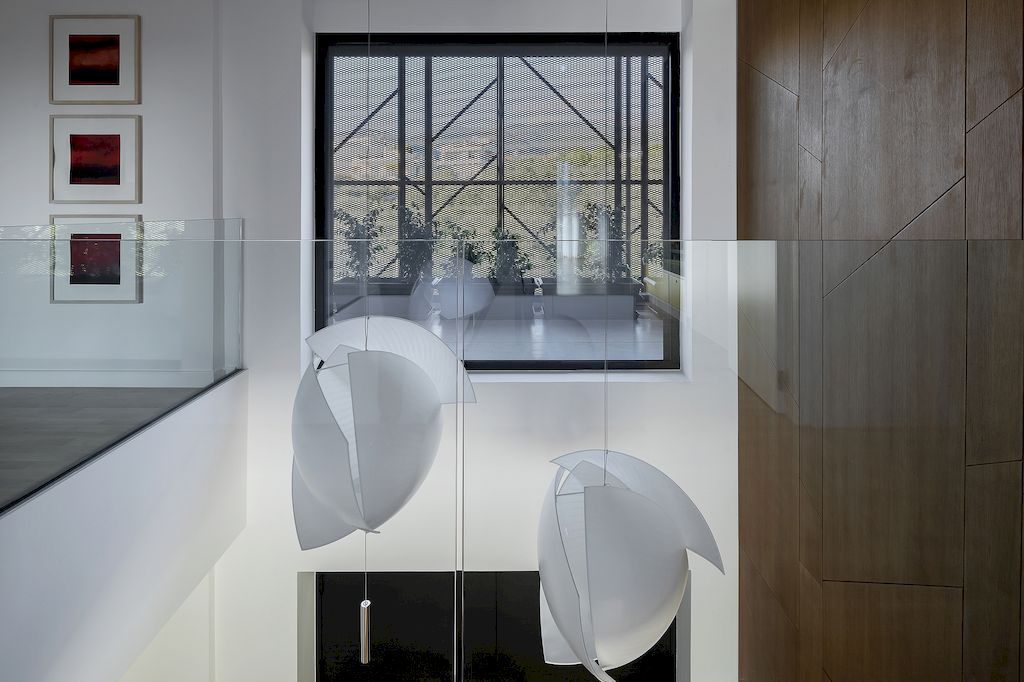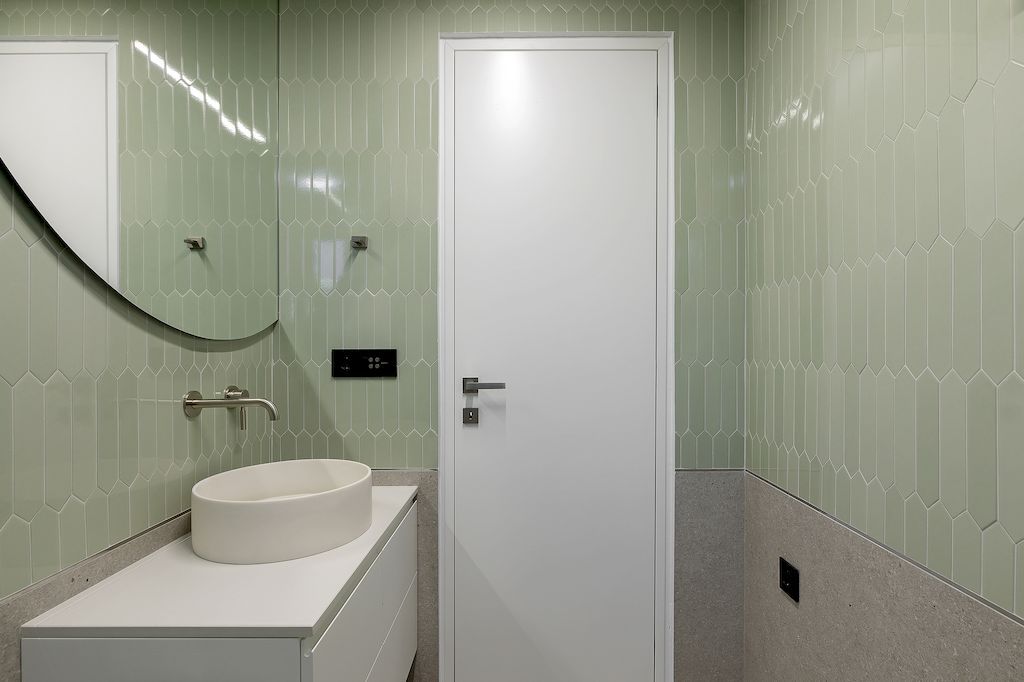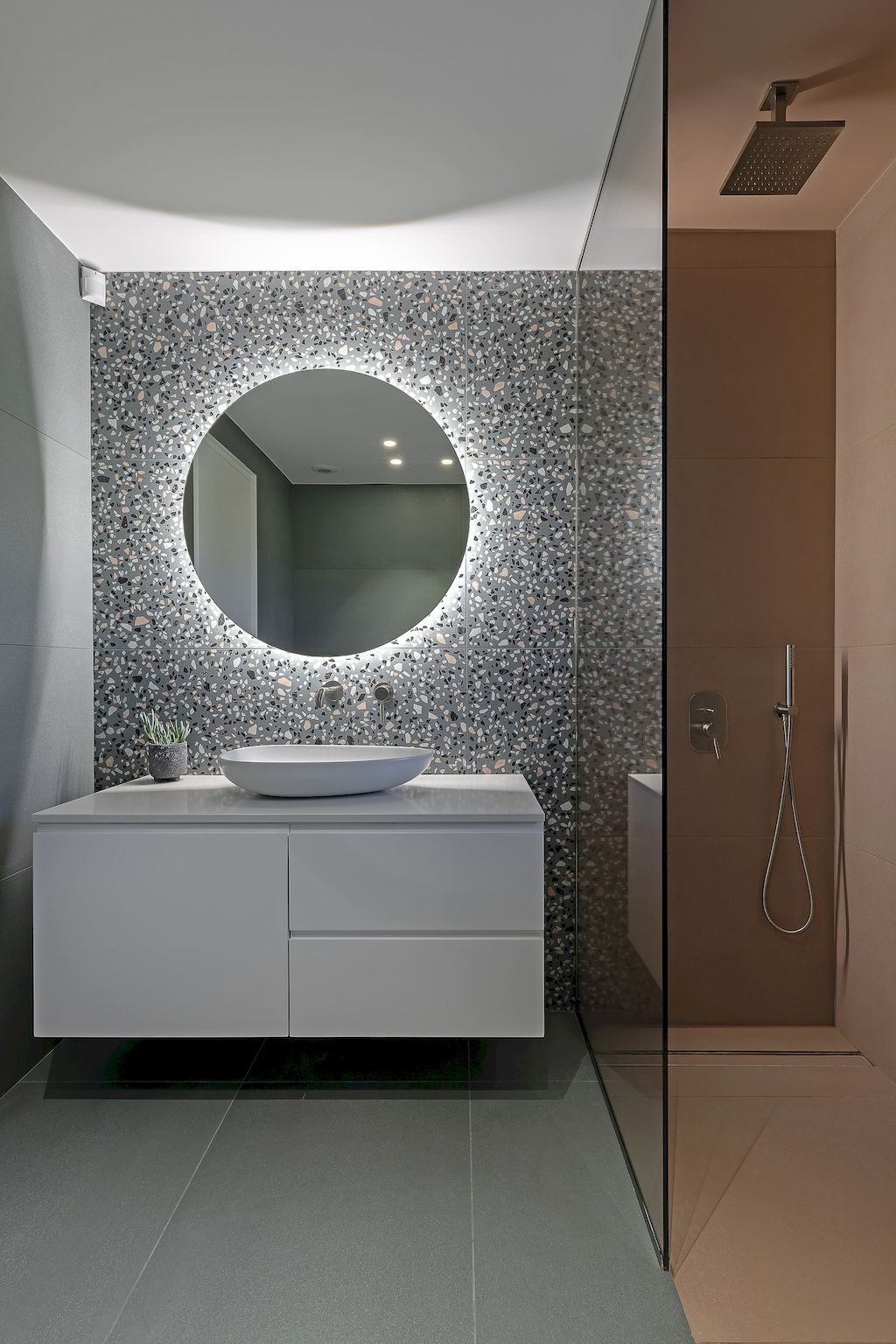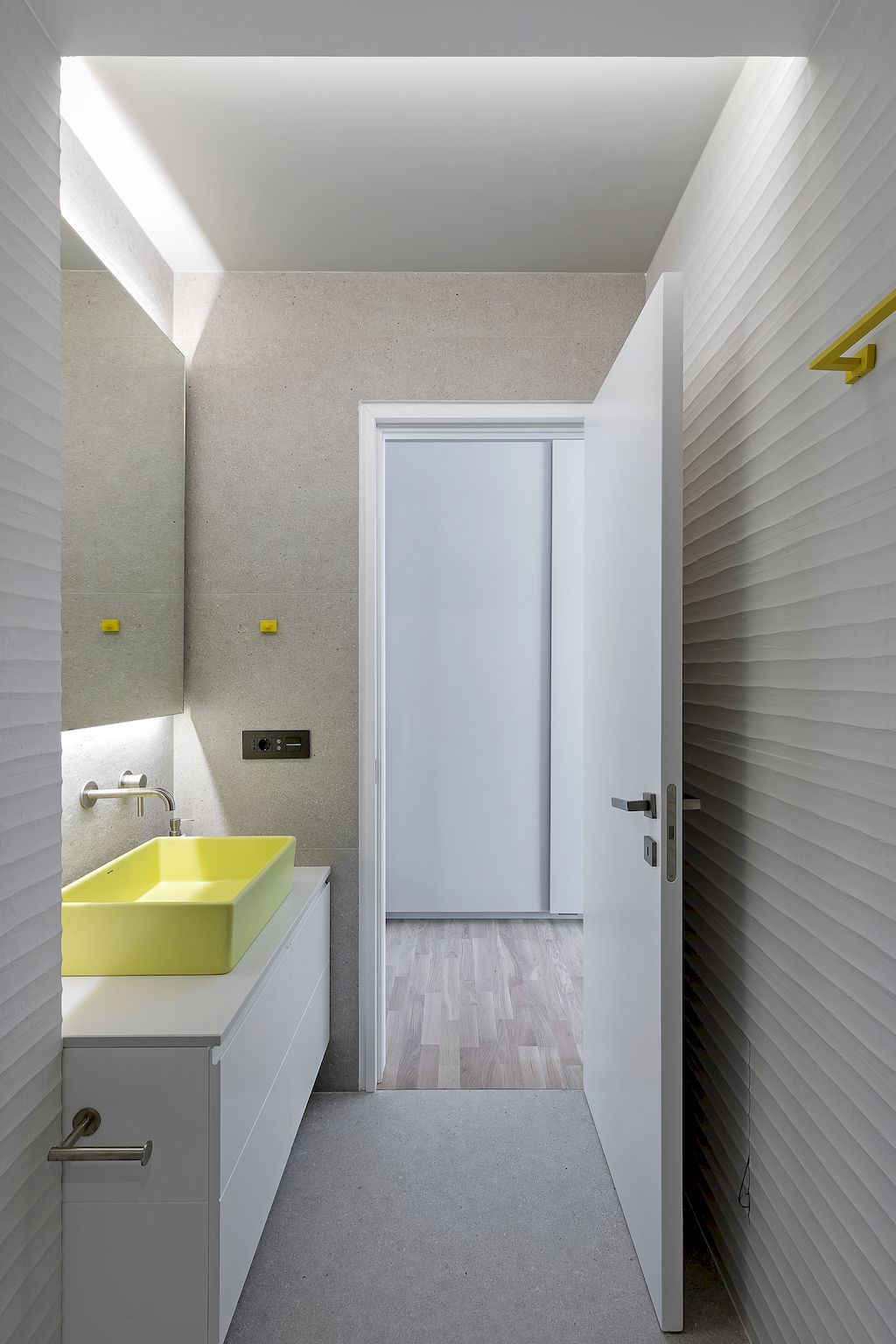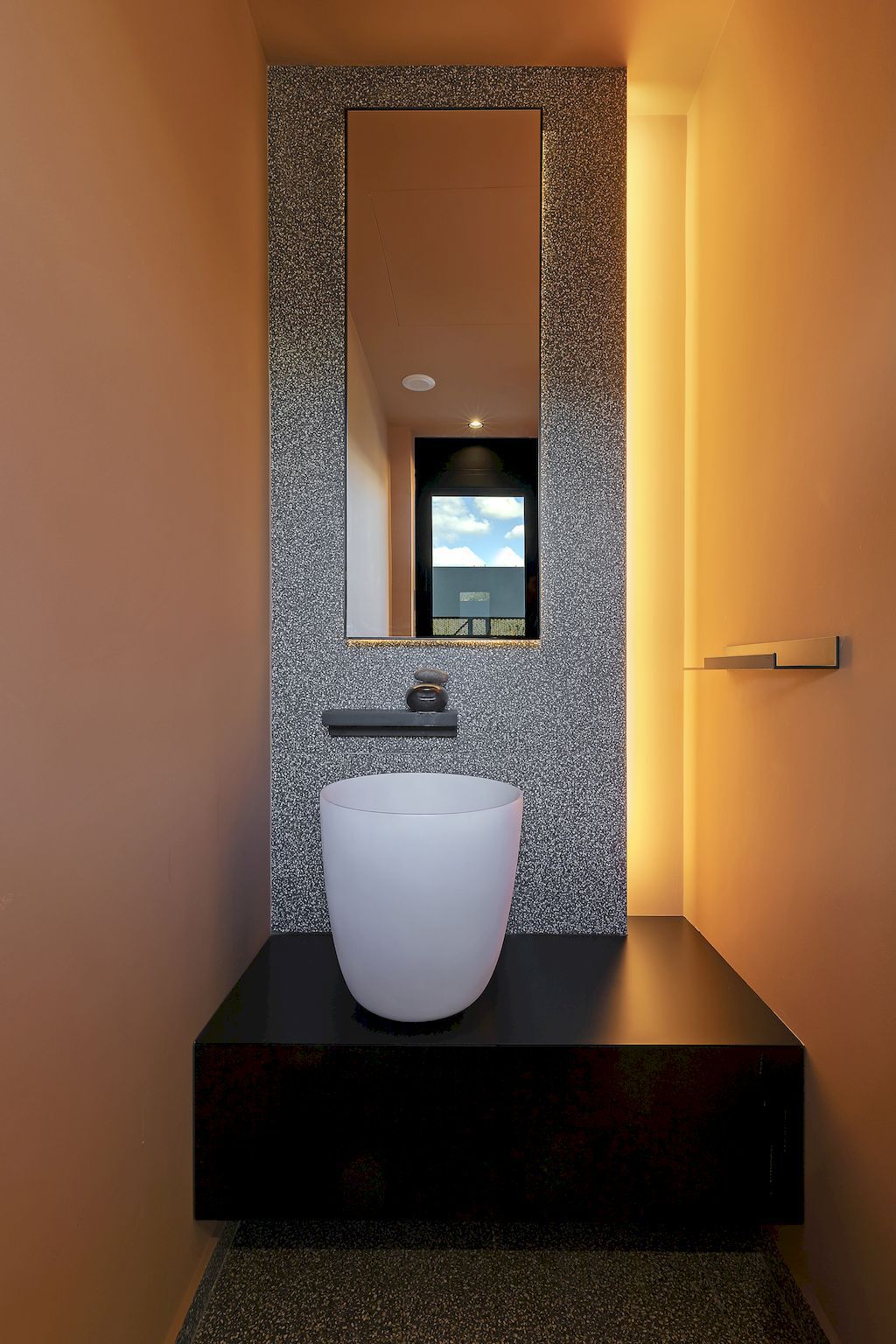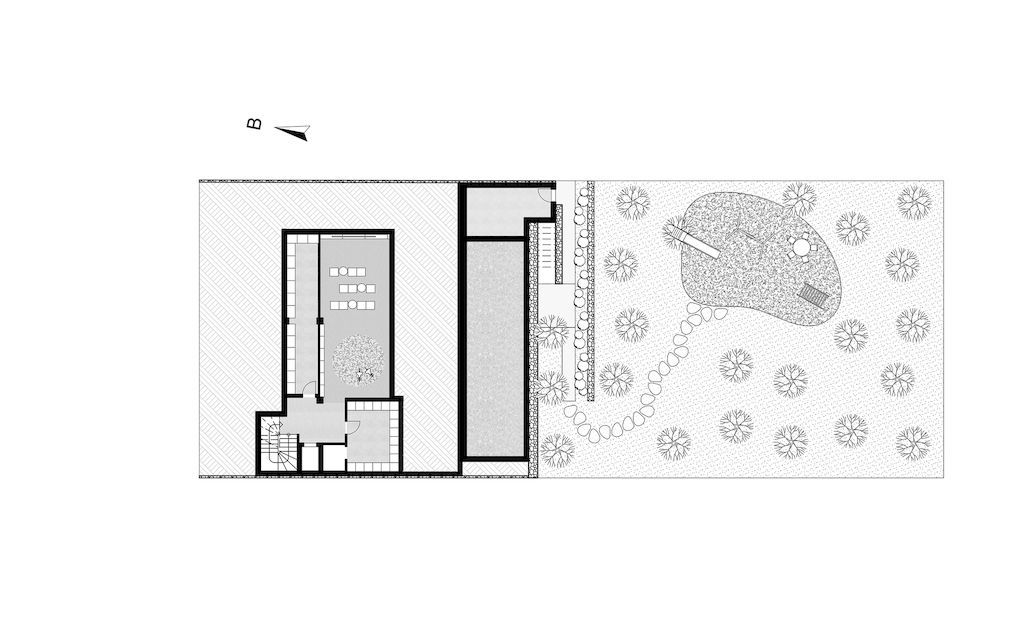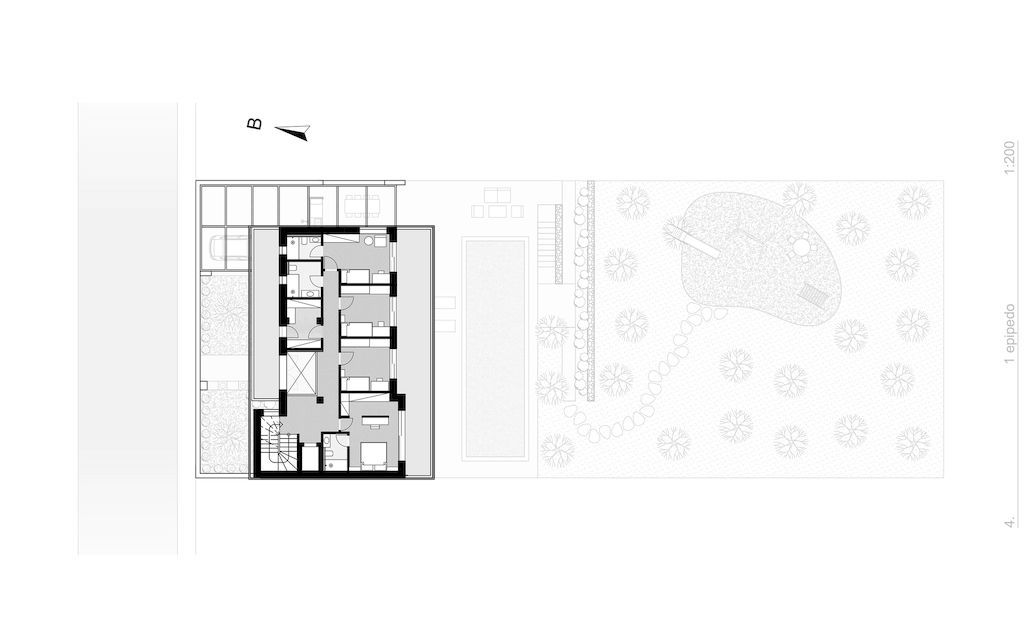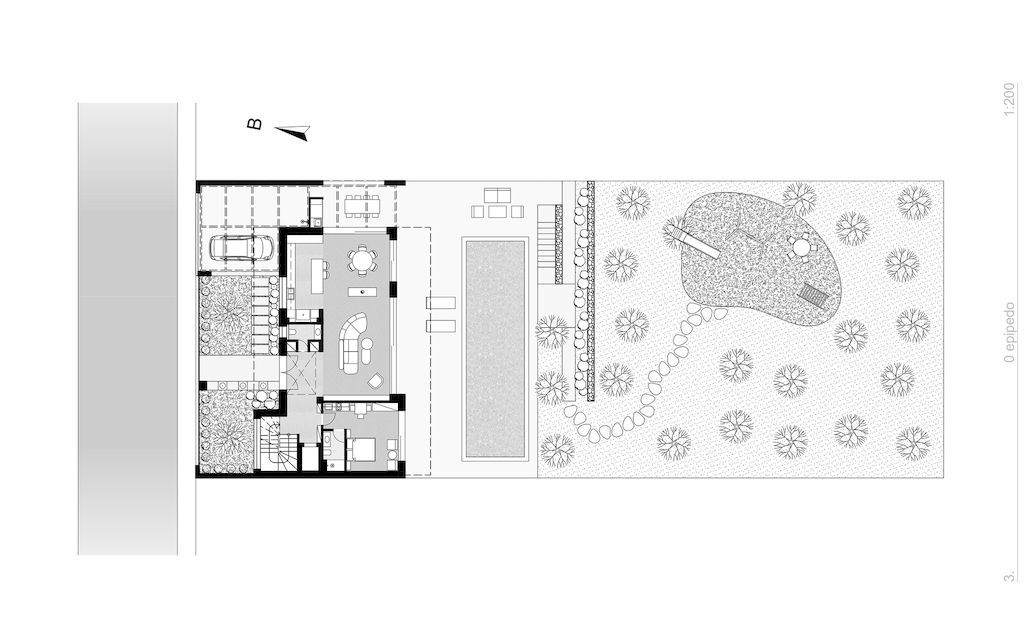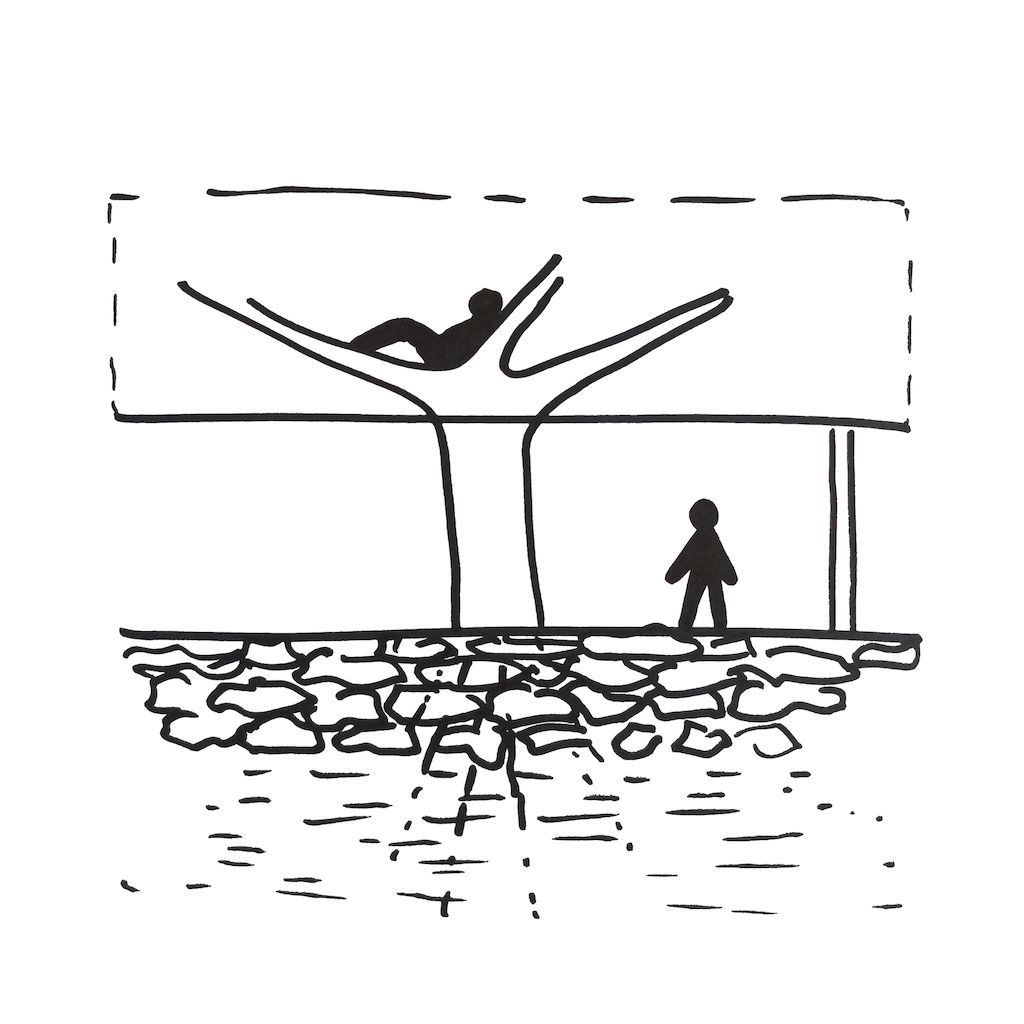 The The Nidus Passive House Gallery:
Text by the Architects: The house is located in Kalamata, Messenia, Greece, inside an extensive olive grove, which is a pocket of nature enclosed within a rapidly growing part of the urban fabric. The street front is treated with a hard limit, acting as a visual barrier to the interior, moving from the city to the domestic, natural environment.
Photo credit: Panagiotis Voumvakis| Source: Gonzalez Malama Architects
For more information about this project; please contact the Architecture firm :
– Add: Ipirou 35, Kalamata 241 00, Greece
– Tel: +30 2721 027270
– Email: [email protected]
More Projects in Greece here:
---