Architecture Design of Villa Apollon
Description About The Project
Villa Apollon designed by Block722, sits on the southern edge of the Greek island of Lefkada. Thanks to the prime location, the house is perfect combination between the modern design with the nature while respecting its green surroundings.
Indeed, Block722 architects created a stunning private holiday home. It joined by a separate structure that houses four guest rooms. The plot located on a cliffside overlooking the blue waters of the Ionian Sea. Entering the site from the topmost side, visitors are guided down to the main house via a wide ramp. From there, a series of paved terraces and a narrow, natural path lead to a small, secluded rocky beach below. The house formation does not obstruct the view; it works as a complementary element of the plot, ensuring and revealing the astonishing view.
The site's inclination was a challenge not only in construction logistics but in design terms too. In order to navigate the steep slope, remain discreet and take advantage of the long views, Block722 created a house that is partially submerged into the earth. The architecture follows the natural topographic lines, which eventually defined the plan and roofline. This not only ensures the arrangement fits seamlessly and respectfully within the landscape and appears near invisible from the street above, but it also allows the interior to be neatly orientated towards the sea views. Besides, natural materials, in both the main home and the guest houses, complement the plastered concrete construction and nod to the wild Mediterranean vegetation around the site.
The Architecture Design Project Information: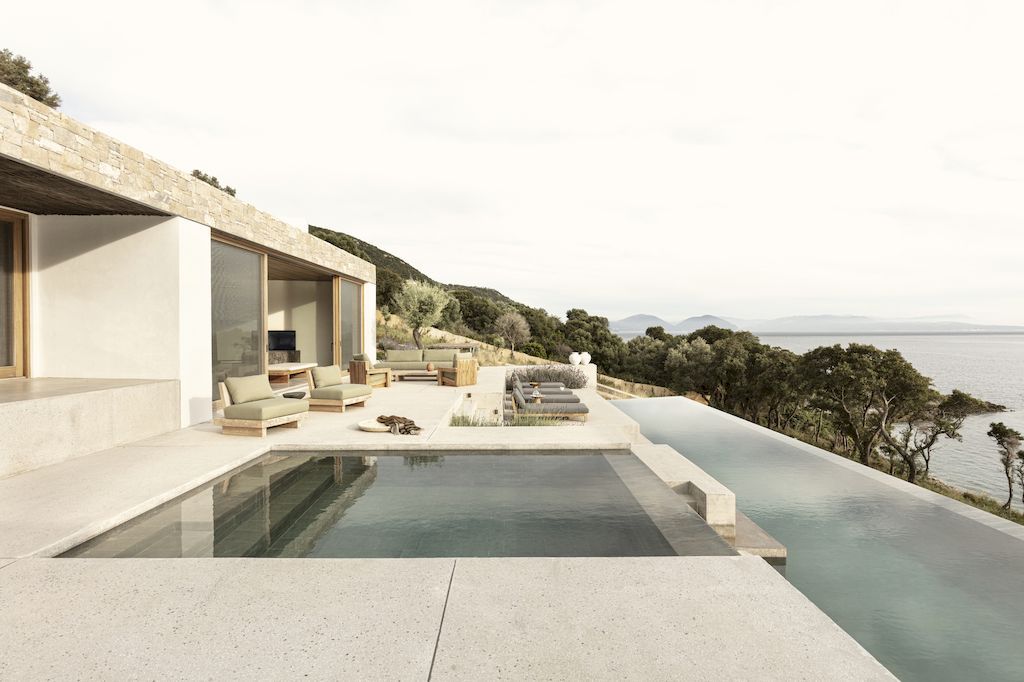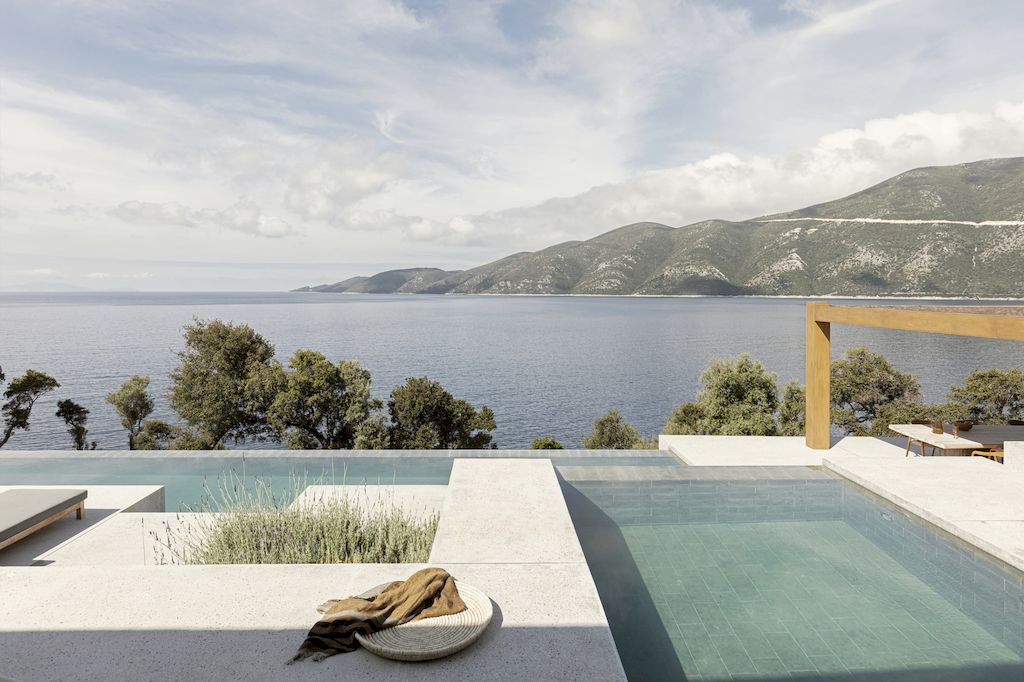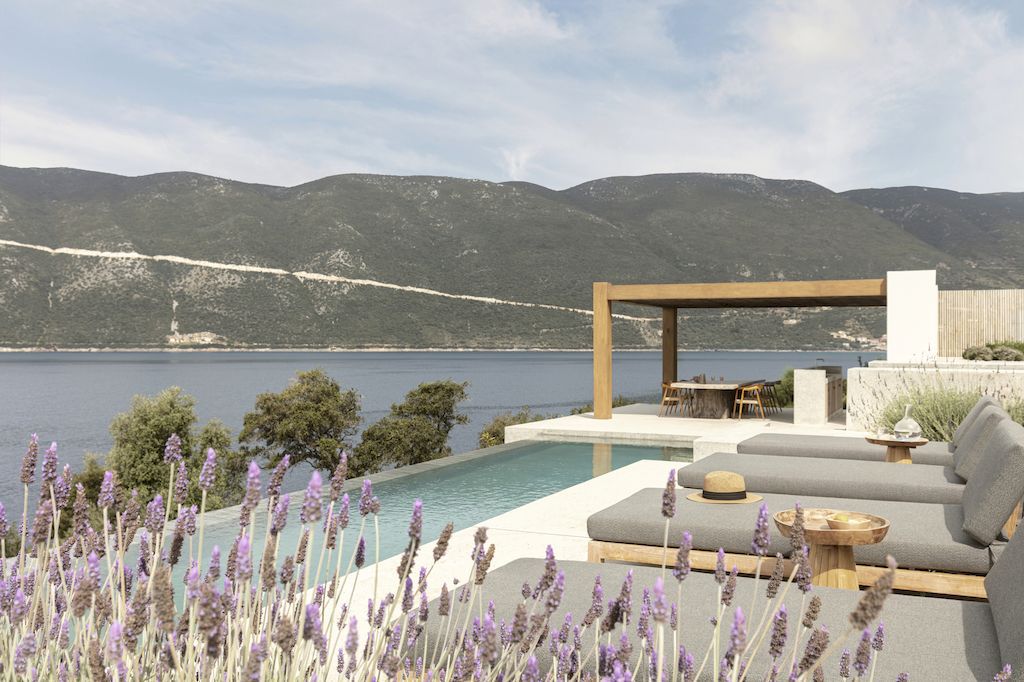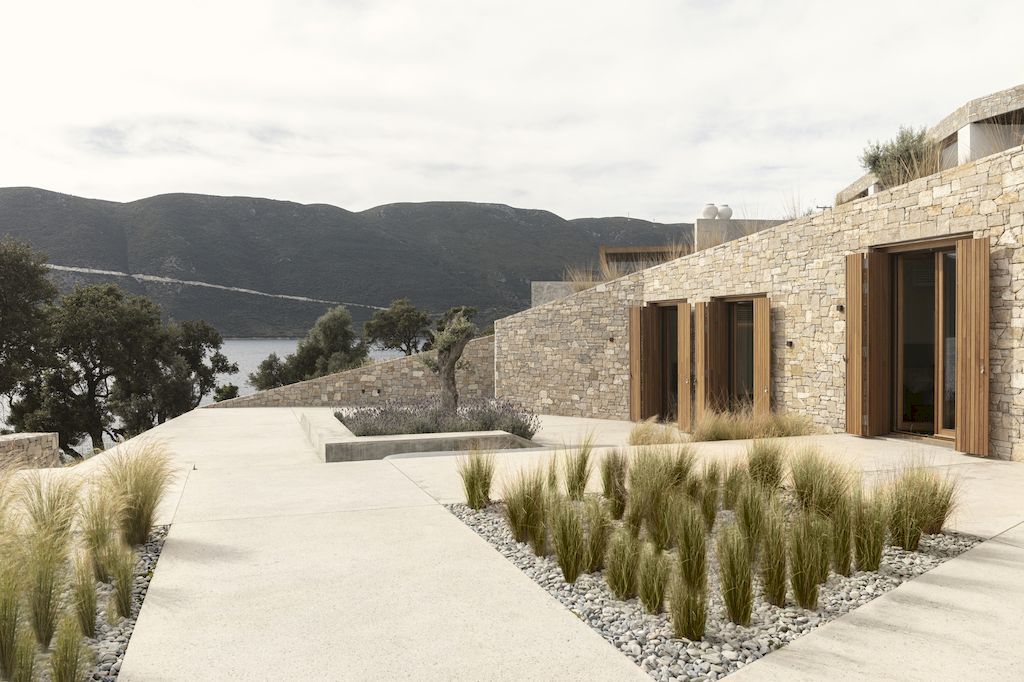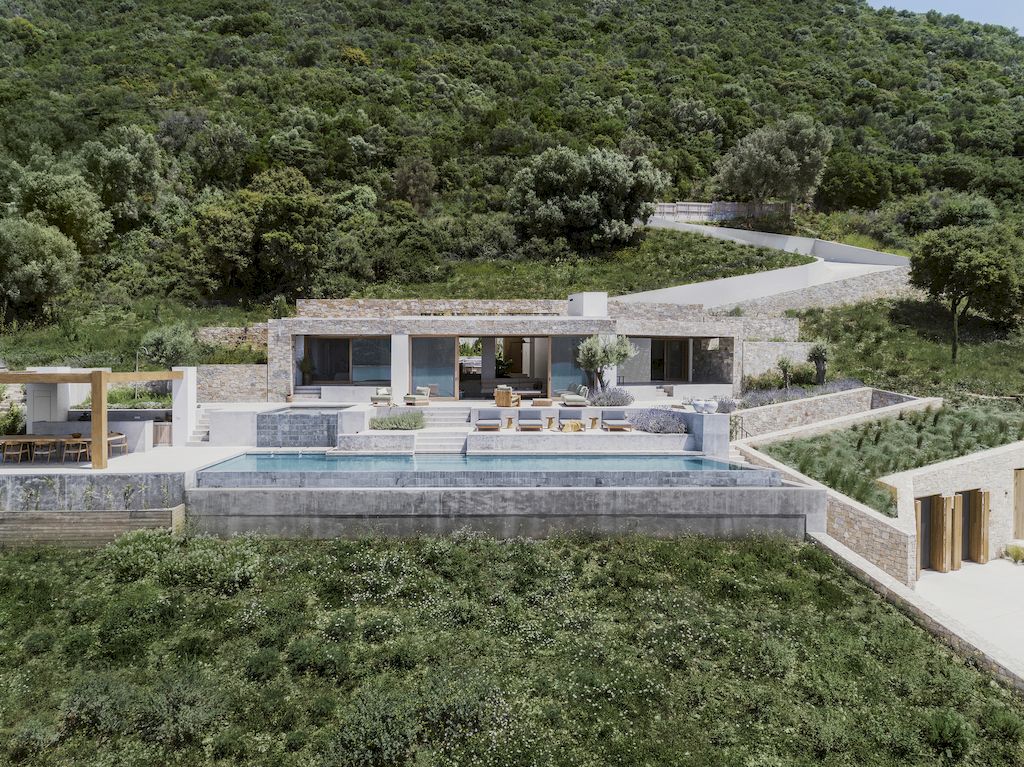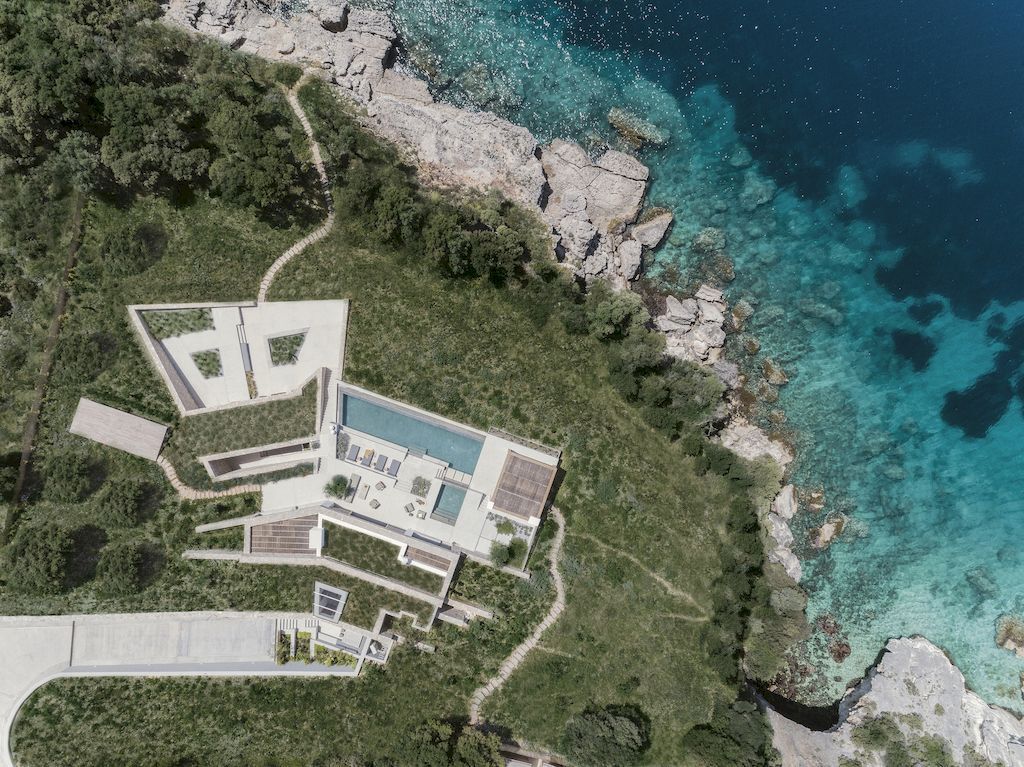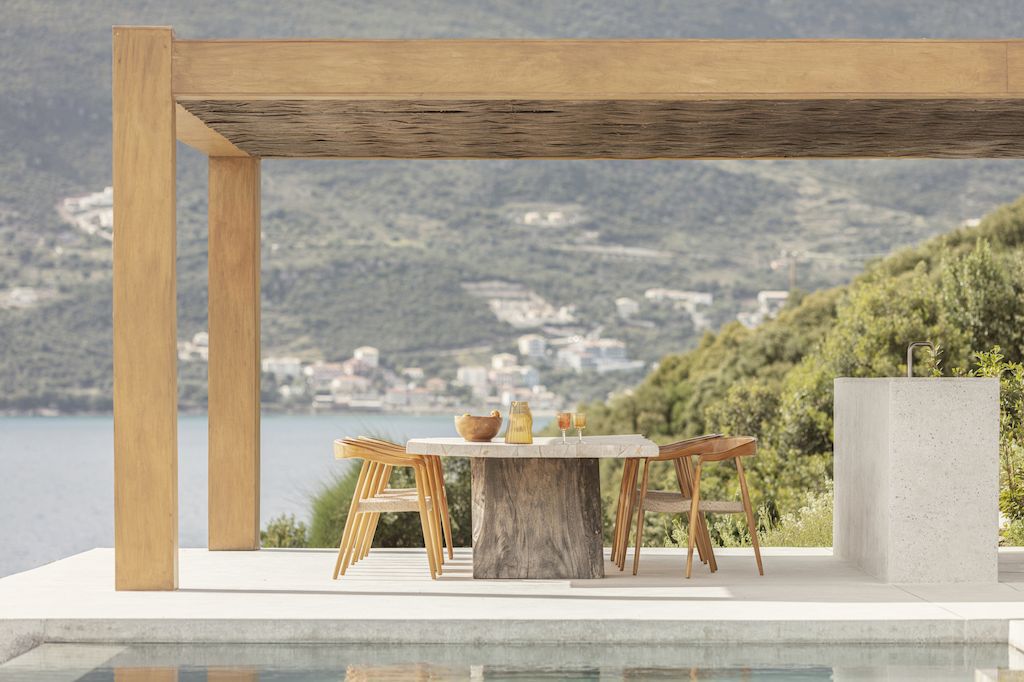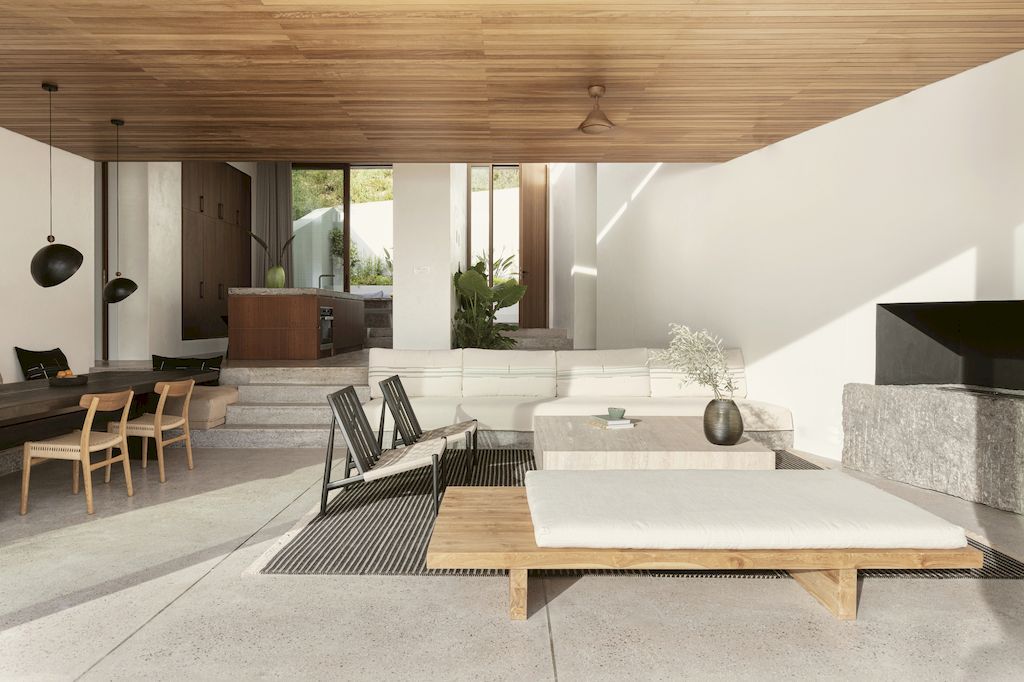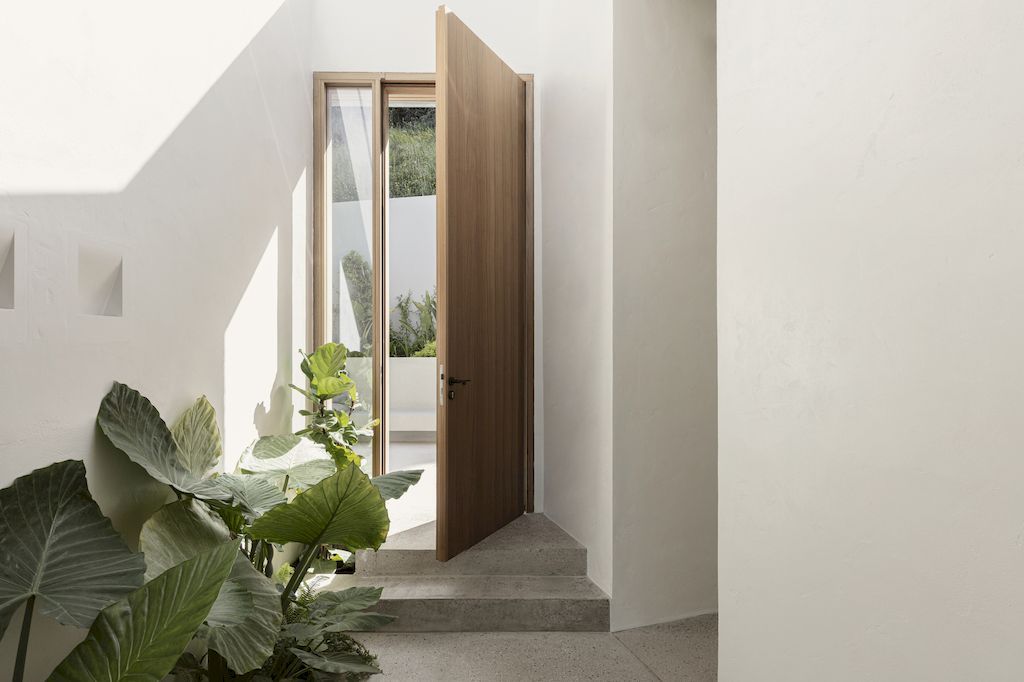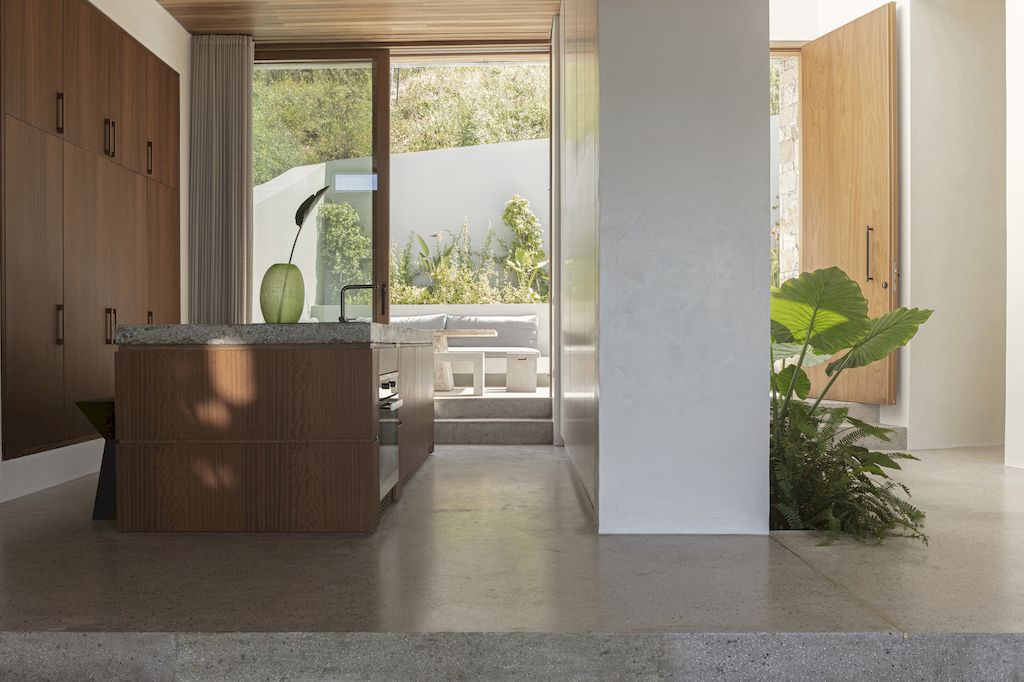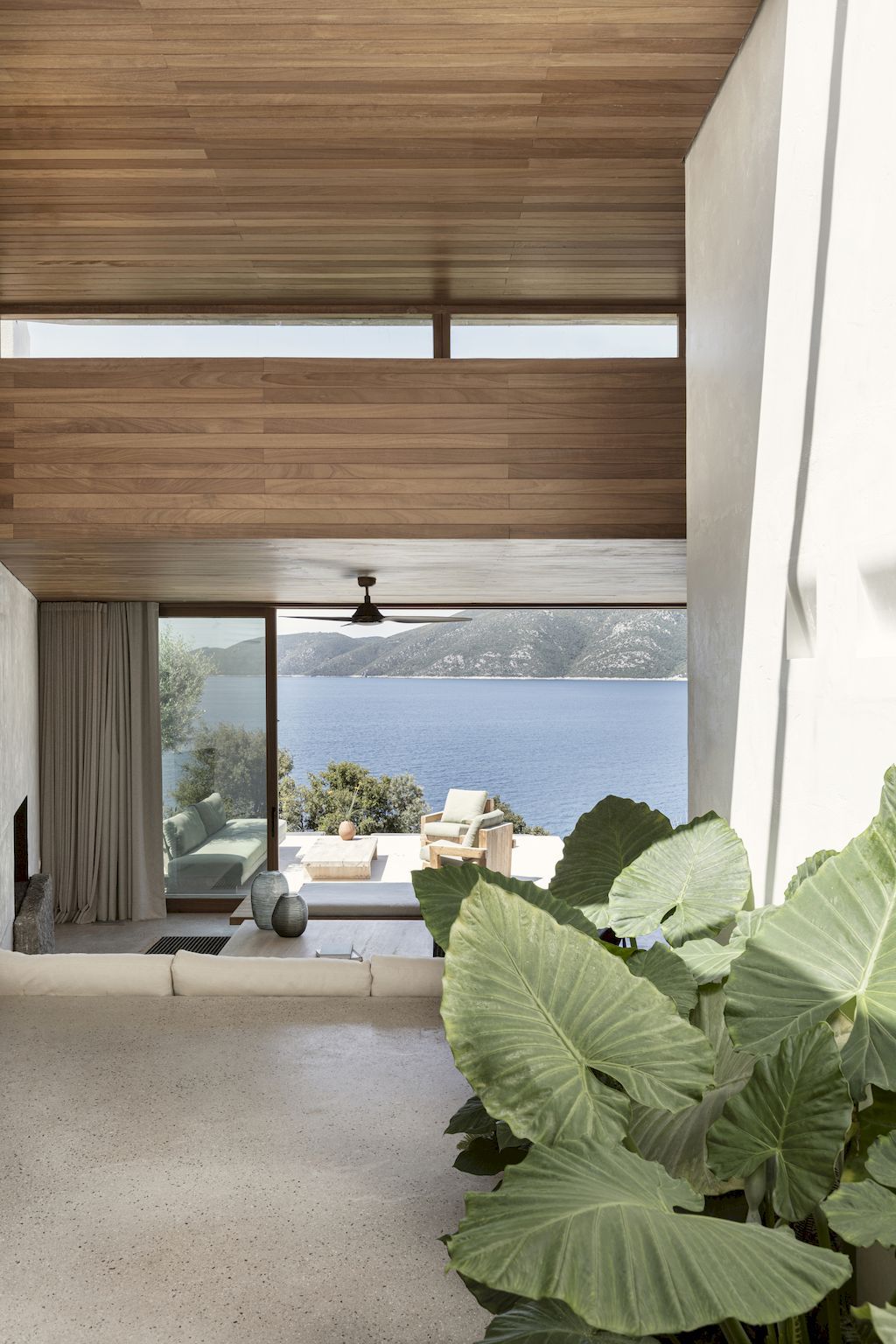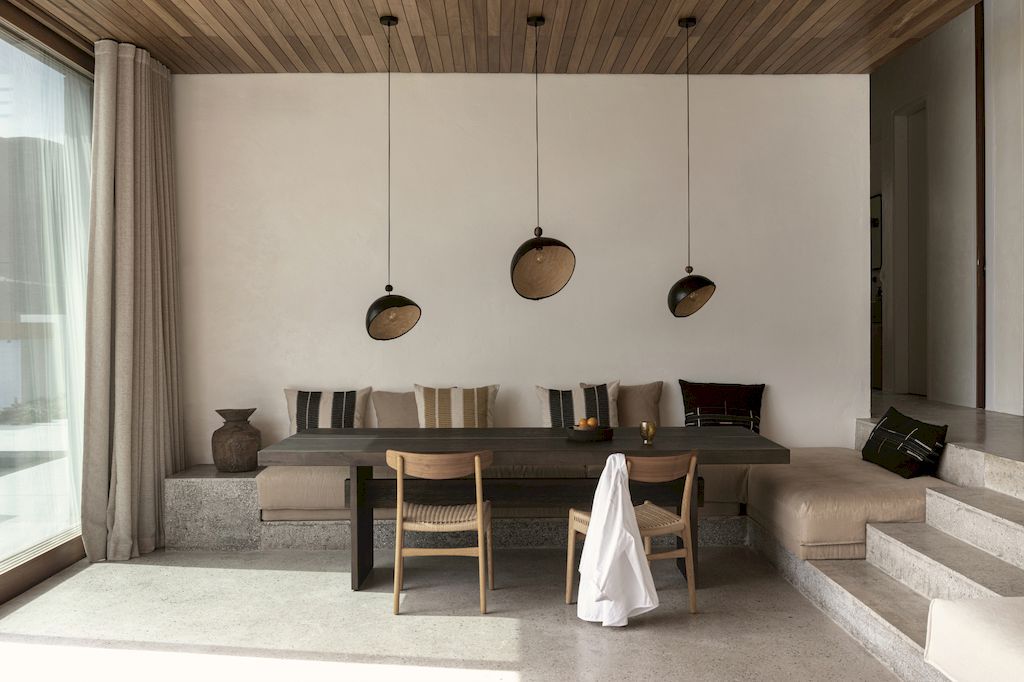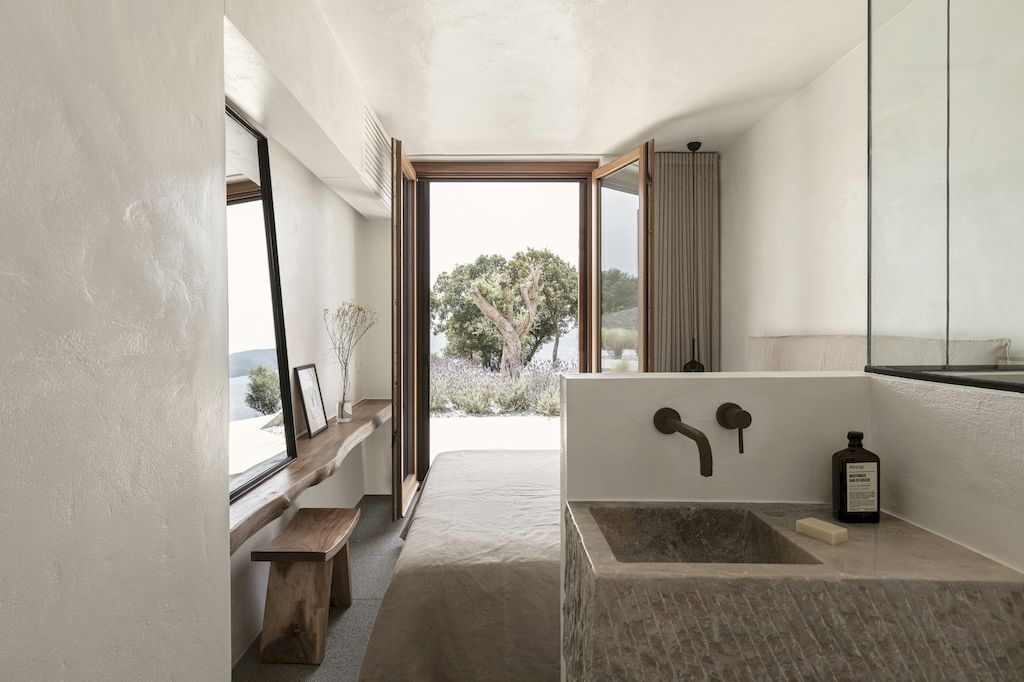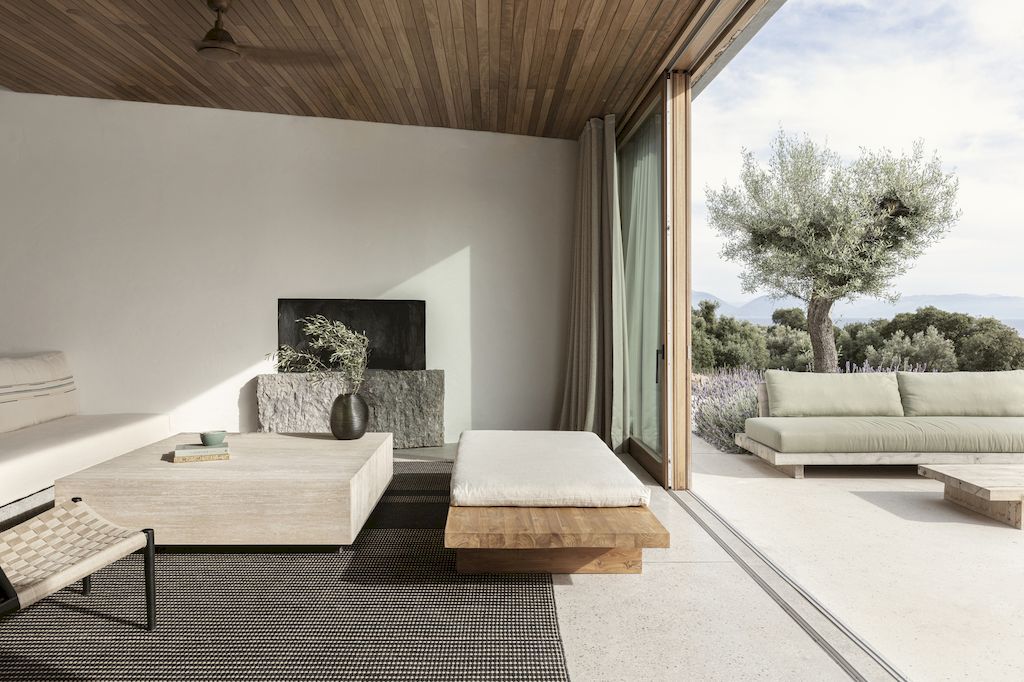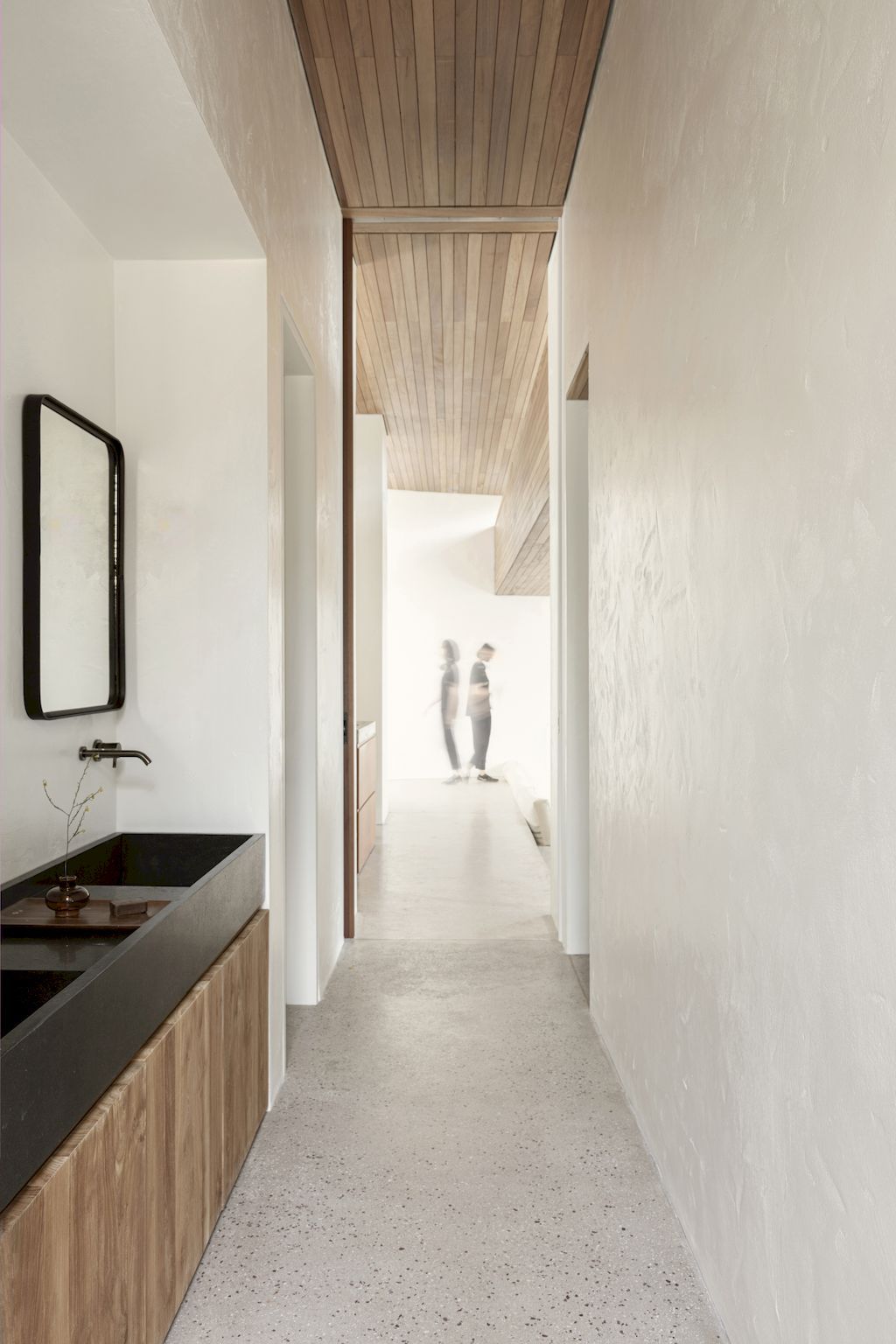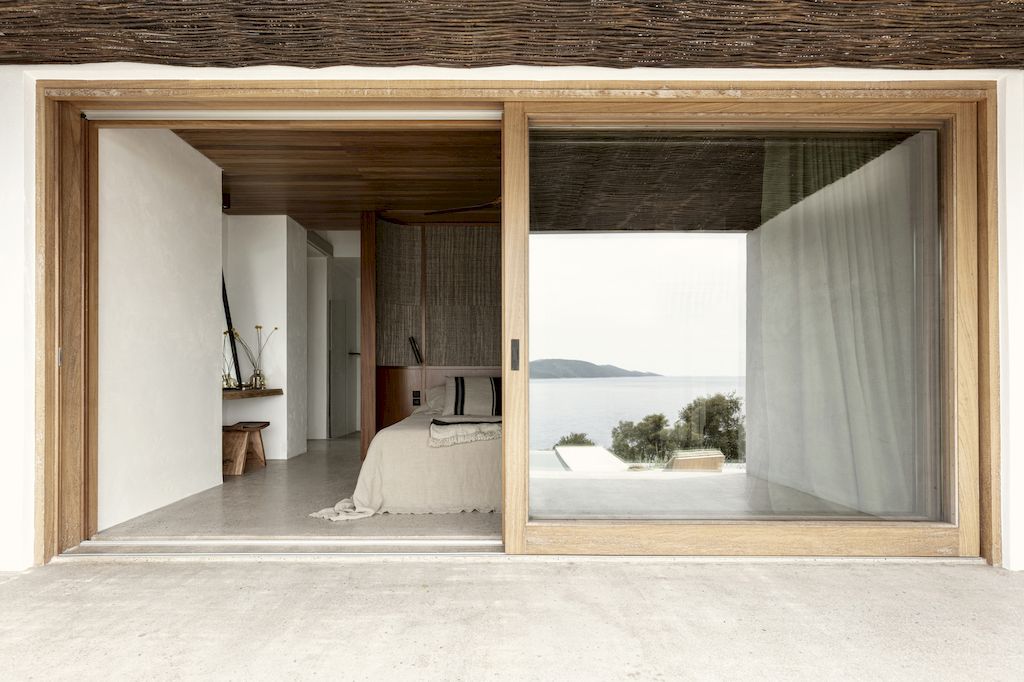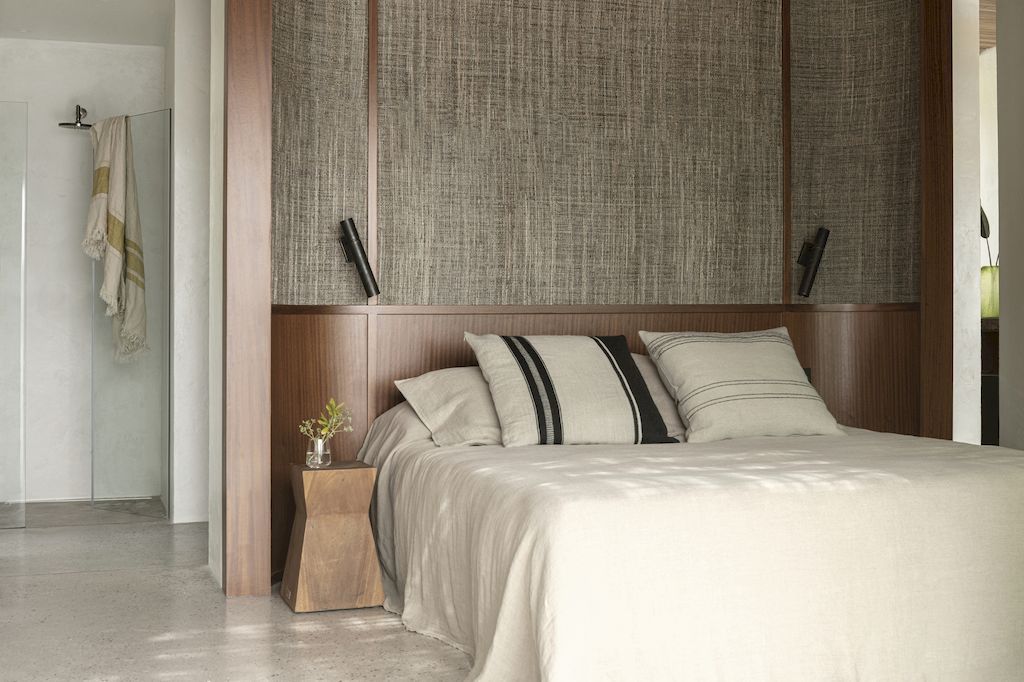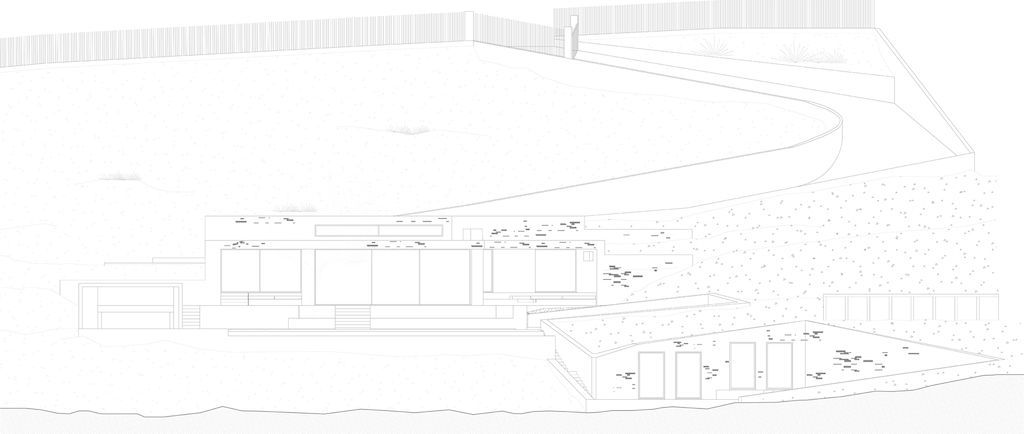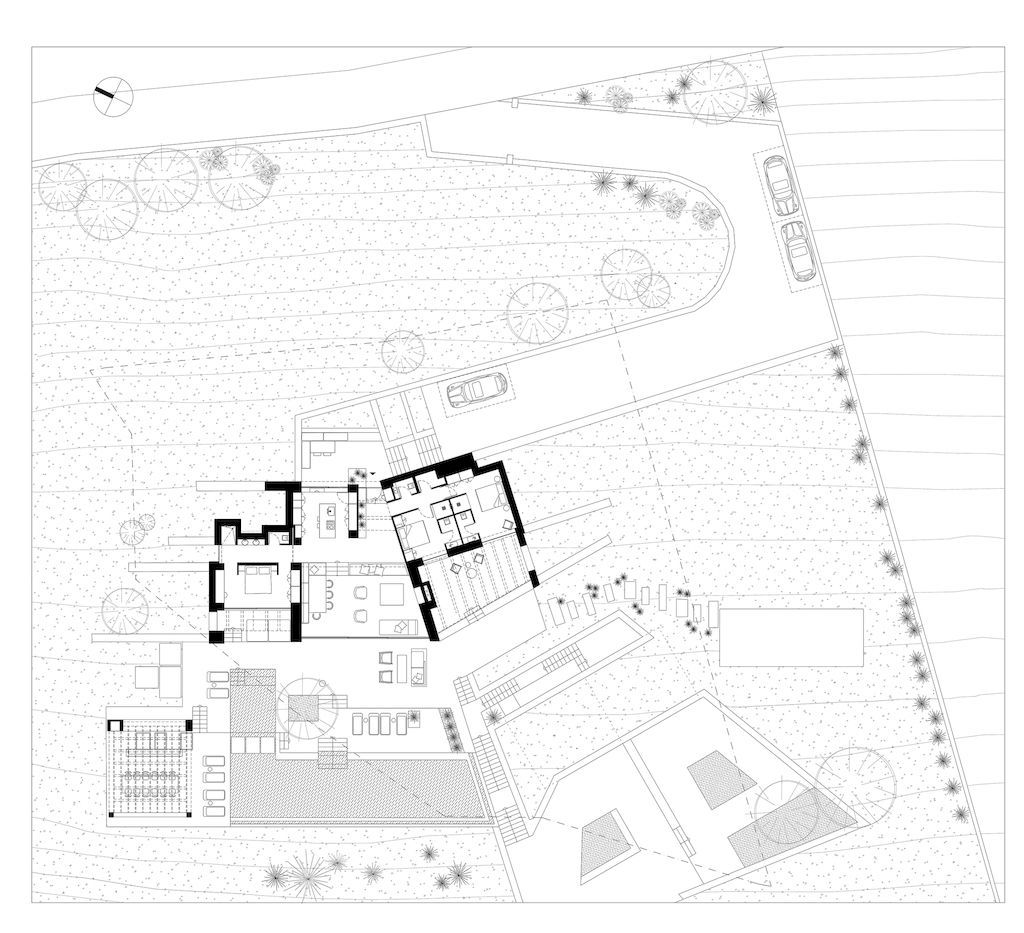 The Villa Apollon Gallery:
Text by the Architects:  Taking its cues from the landscape around it, Villa Apollon by Block722 sits on the southern edge of the Greek island of Lefkada. The project, completed in early 2021, effortlessly merges contemporary architecture with nature, making the most of its context, while respecting its green surroundings. Planted roof and subterranean building techniques were used to restore the landscape to its original form, with the minimum possible intervention, re-creating vegetated areas with local herbs and plants.
Photo credit: Yiorgos Kordakis| Source: Block722
For more information about this project; please contact the Architecture firm :
– Add: 14 Ardittou str, 11 636, Athina, Greece
– Tel: +30 21 0924 9769
– Email: [email protected]
More Projects here:
---