Date of Publishing:
Barbodhan Villa designed by Designritmo, located among the rice fields of Barbodhan, the house welcomes the beautiful of nature to insides itself. The open plan design of the house allows maximum connectivity with the outdoors, with endless views from all spaces. Besides, with the design inspired from traditional South Indian houses, this house offers a very warm spaces and keeps privacy and luxury living spaces for the owner.
The entrance of the house features a screen wall inspired from a Queen bath. It made out of beautiful reg Agra stone and detailed with Tipal work. This screen continues along the poolside also, where the splashes of water create an interesting effect on the stone wall. Also, the pool leads to the deck connect to the inner dining space, where the residents can enjoy the view as well as keep a watch on the entrance.
The entry alley takes the visitor through a linear path give them a royal welcome. Also, the view of the North garden here screened by the monotonous wood and glass pane window detail. Either side of the courtyard leads to the two bedrooms with private views of the landscape outside. Besides, the walls lined along the N-S axis and the other axis has windows and openings. The courtyard, another traditional design element of Indian houses, creates a dramatic play of sunlight and the sound of rain within the house.
Indeed, the contemporary approach to the traditional design styles is evident in every detail of the house. It is from architecture to furniture where Indian art forms, materials are featured.
The Architecture Design Project Information:
Project Name: Barbodhan Villa
Location: Barbodhan, India
Project Year: 2021
Area: 5500 ft²
Designed by: Designritmo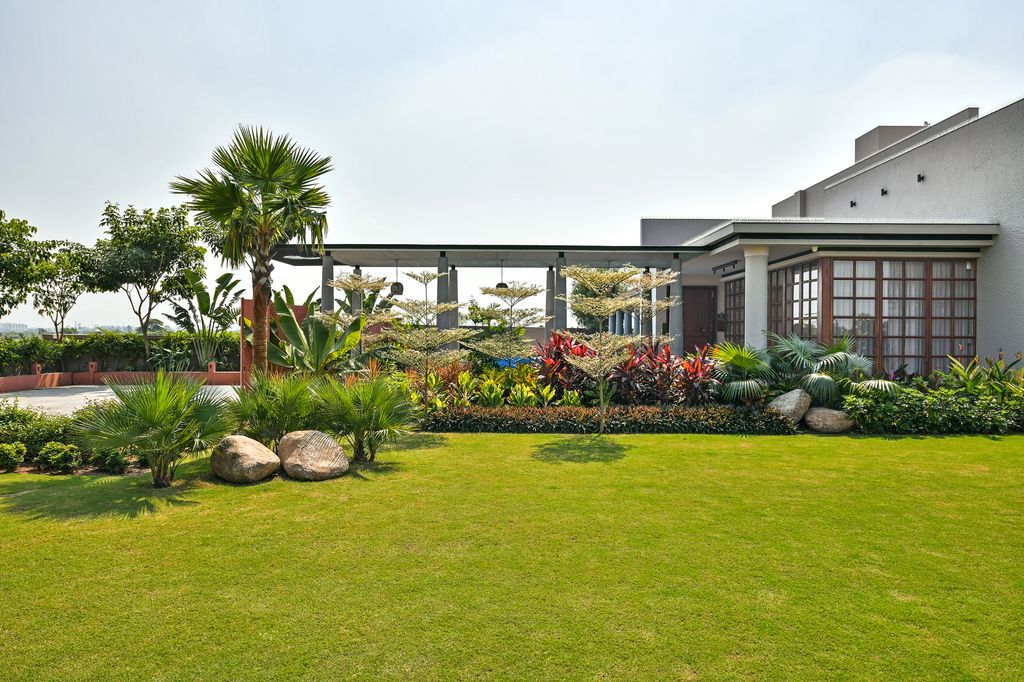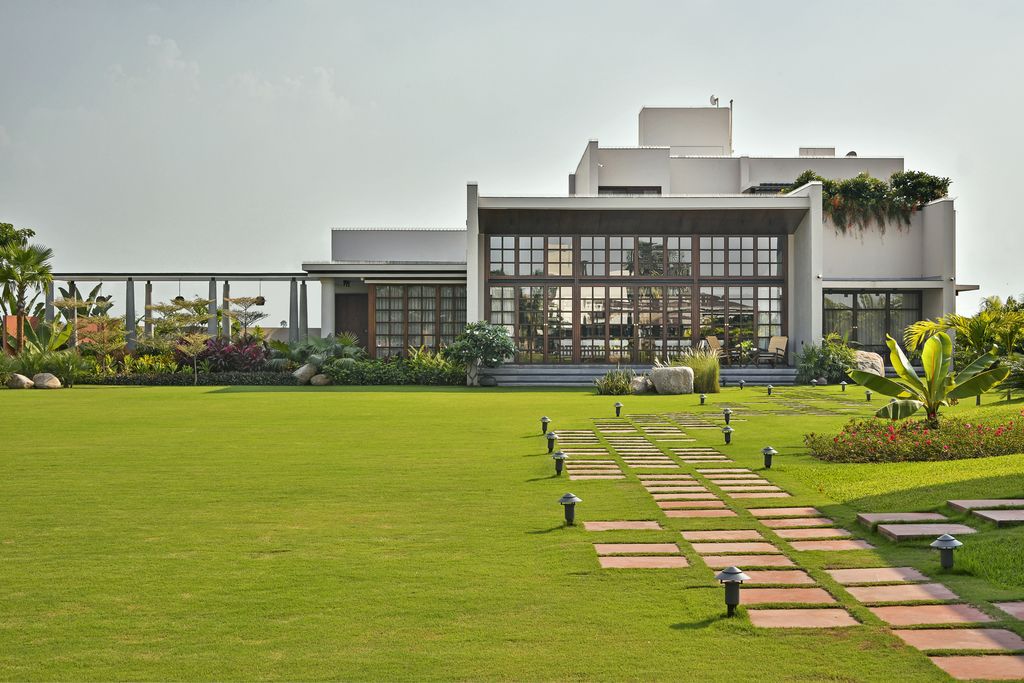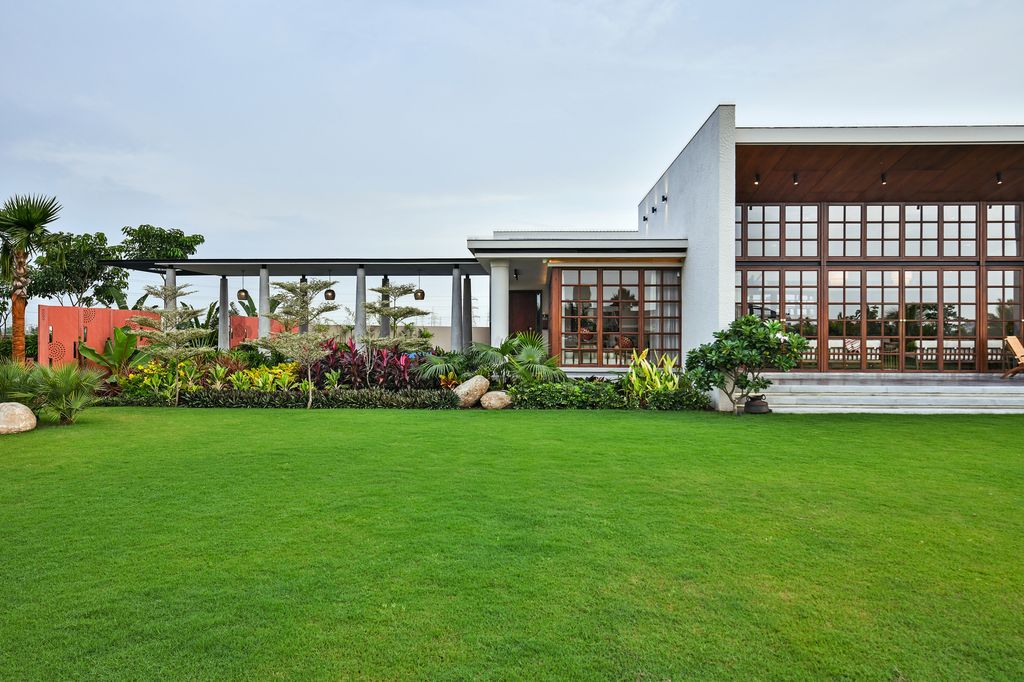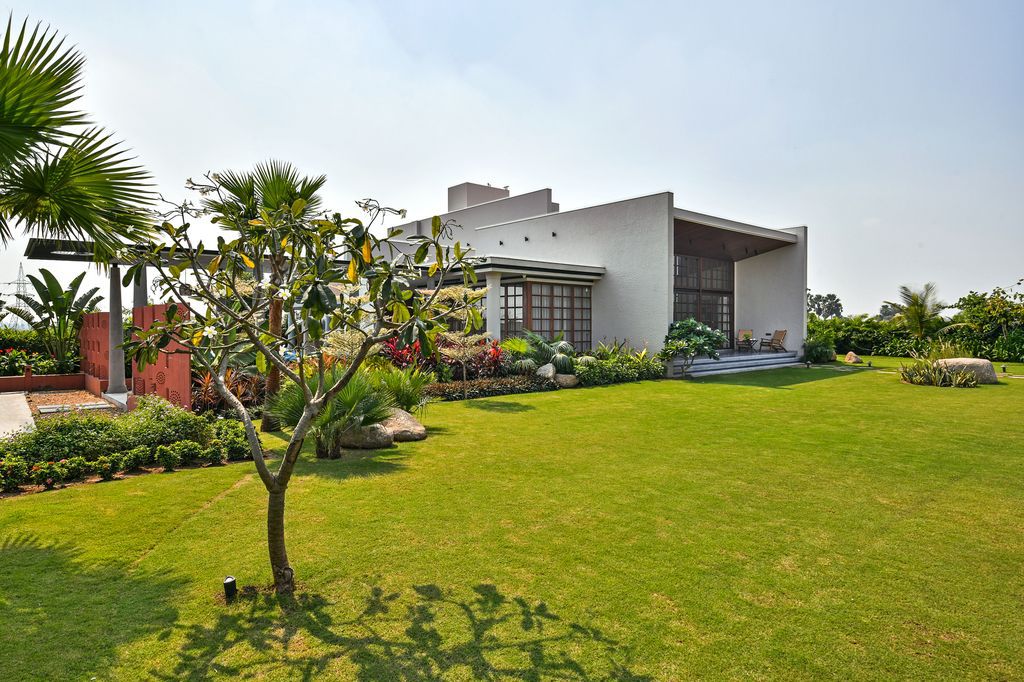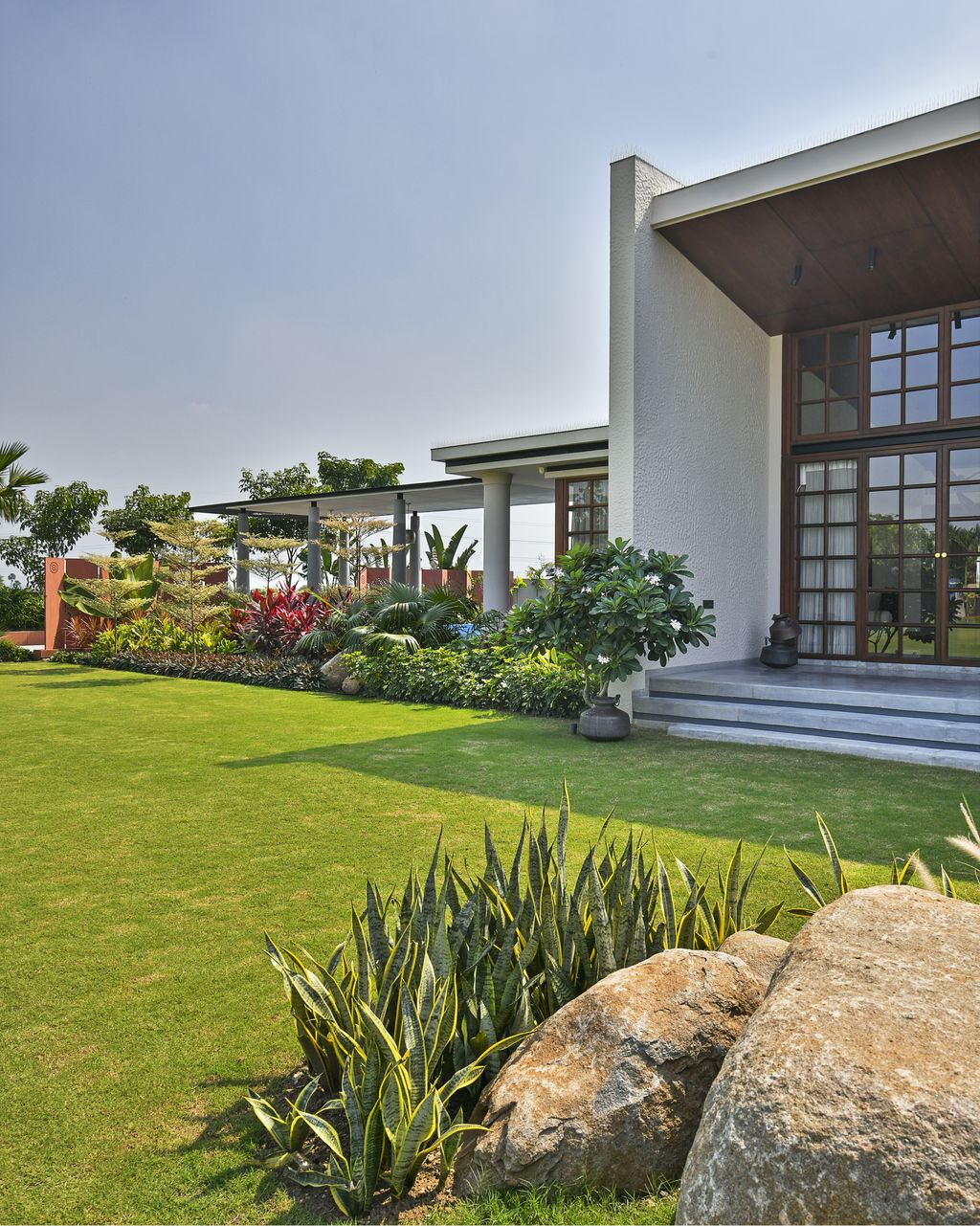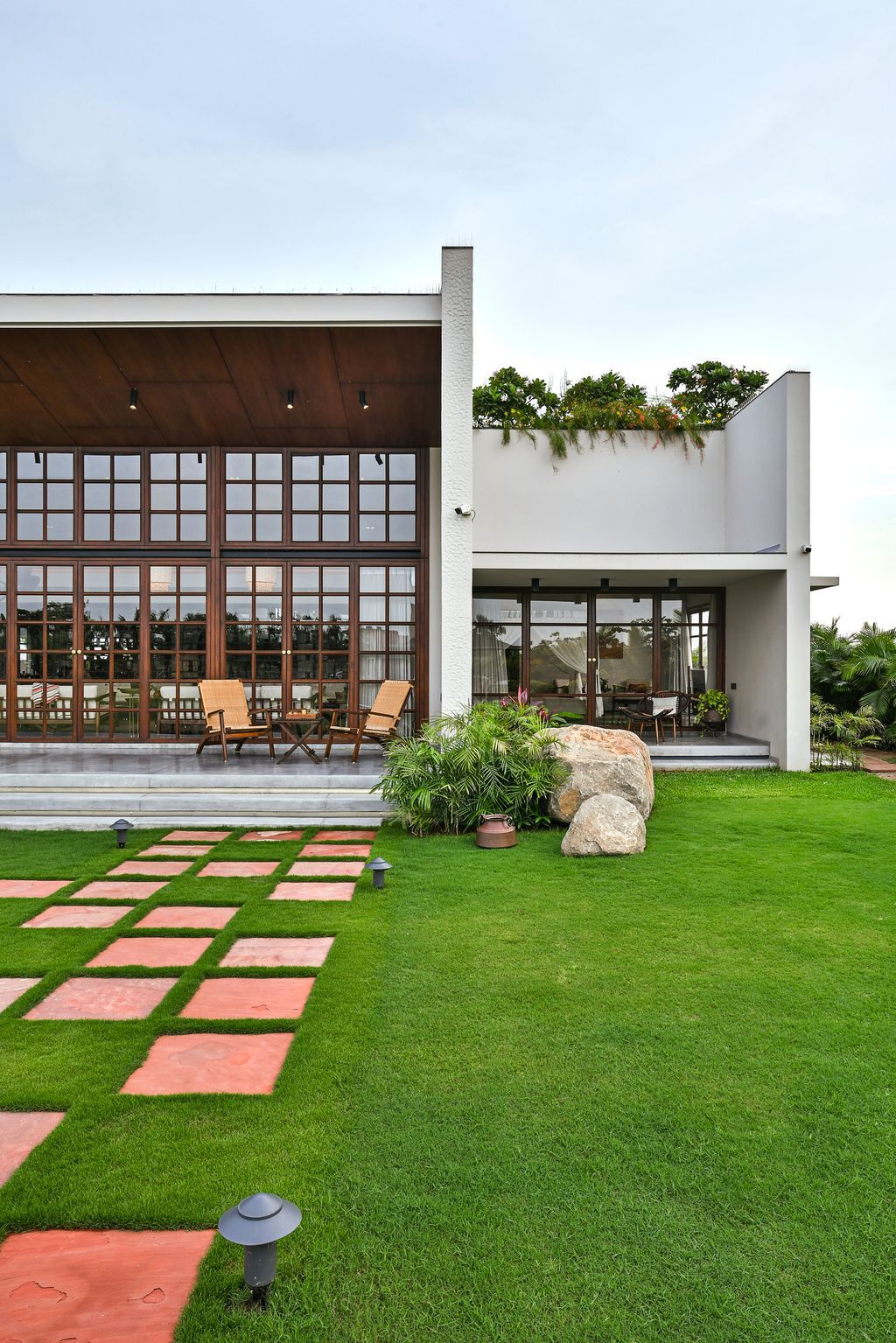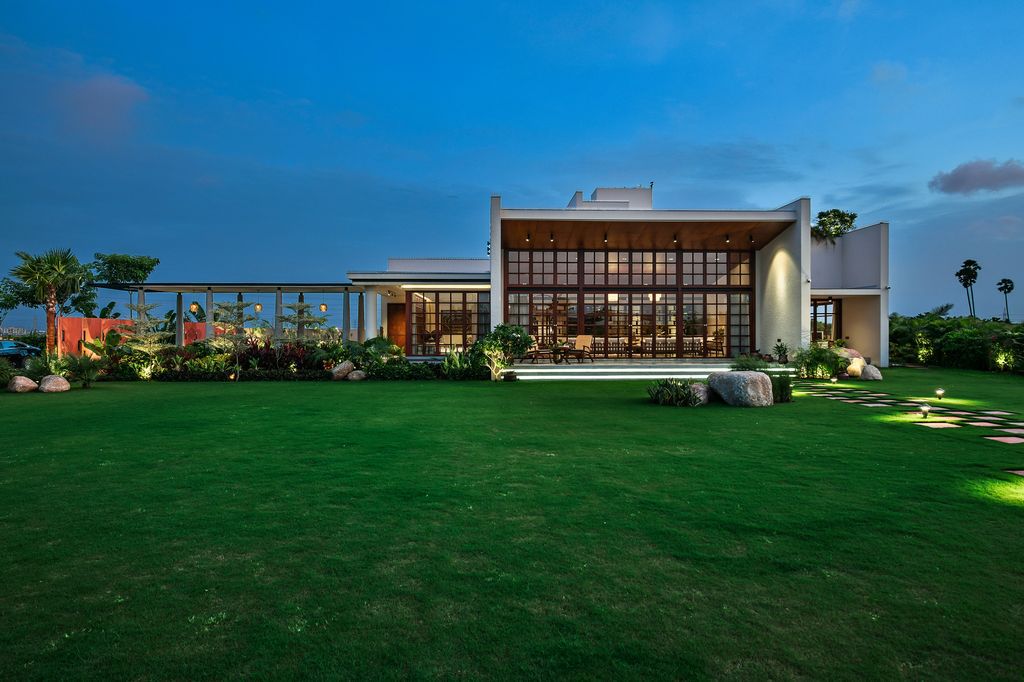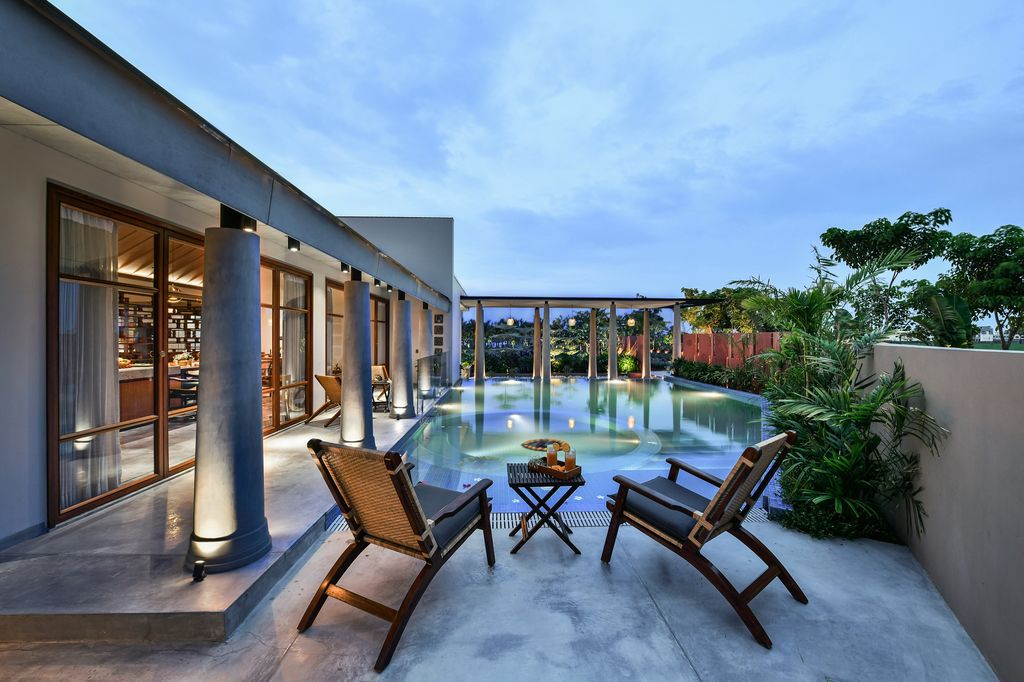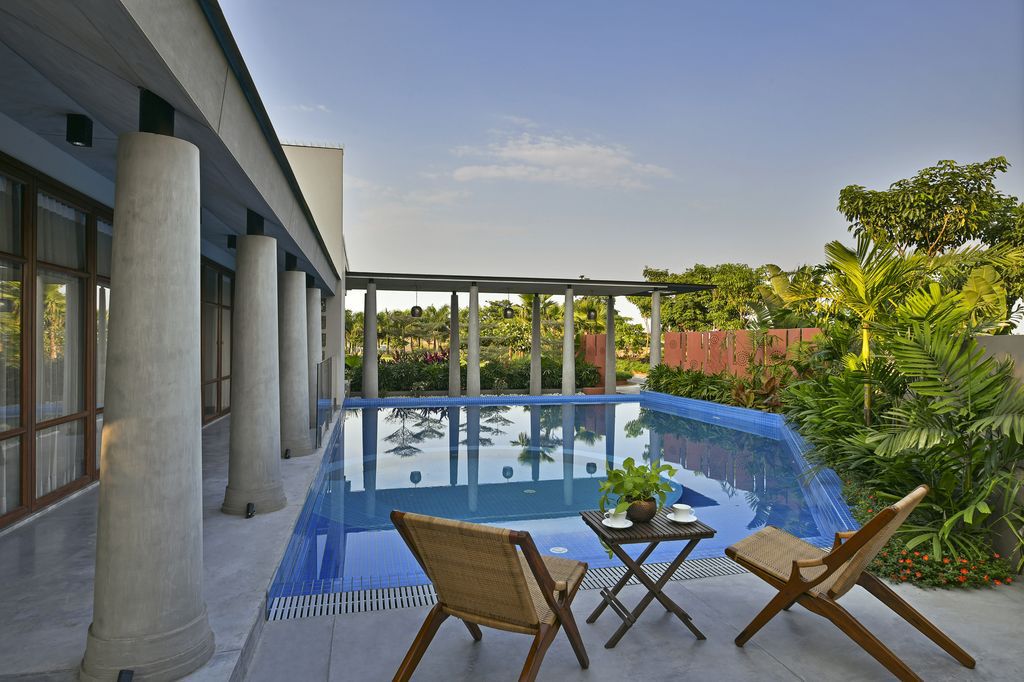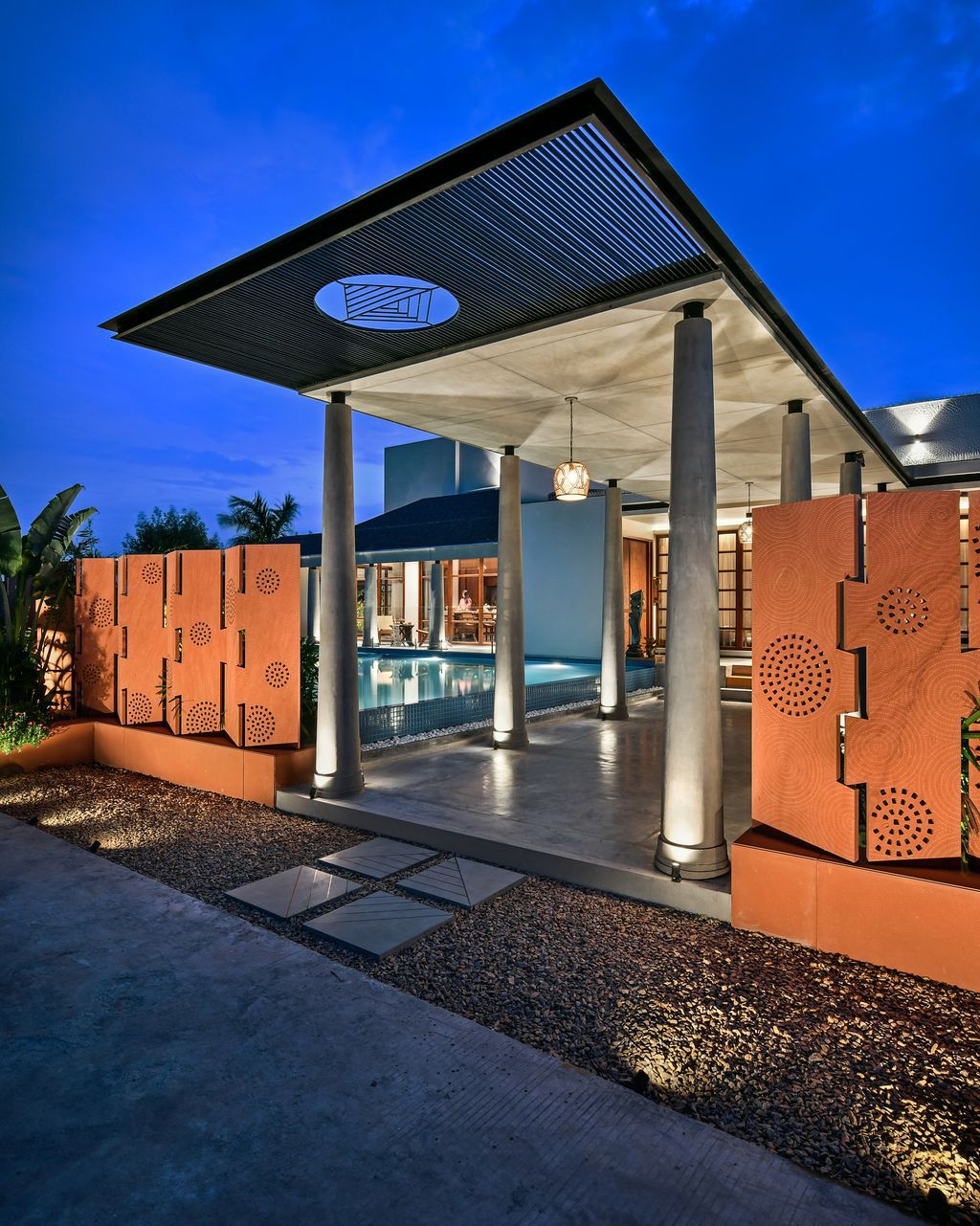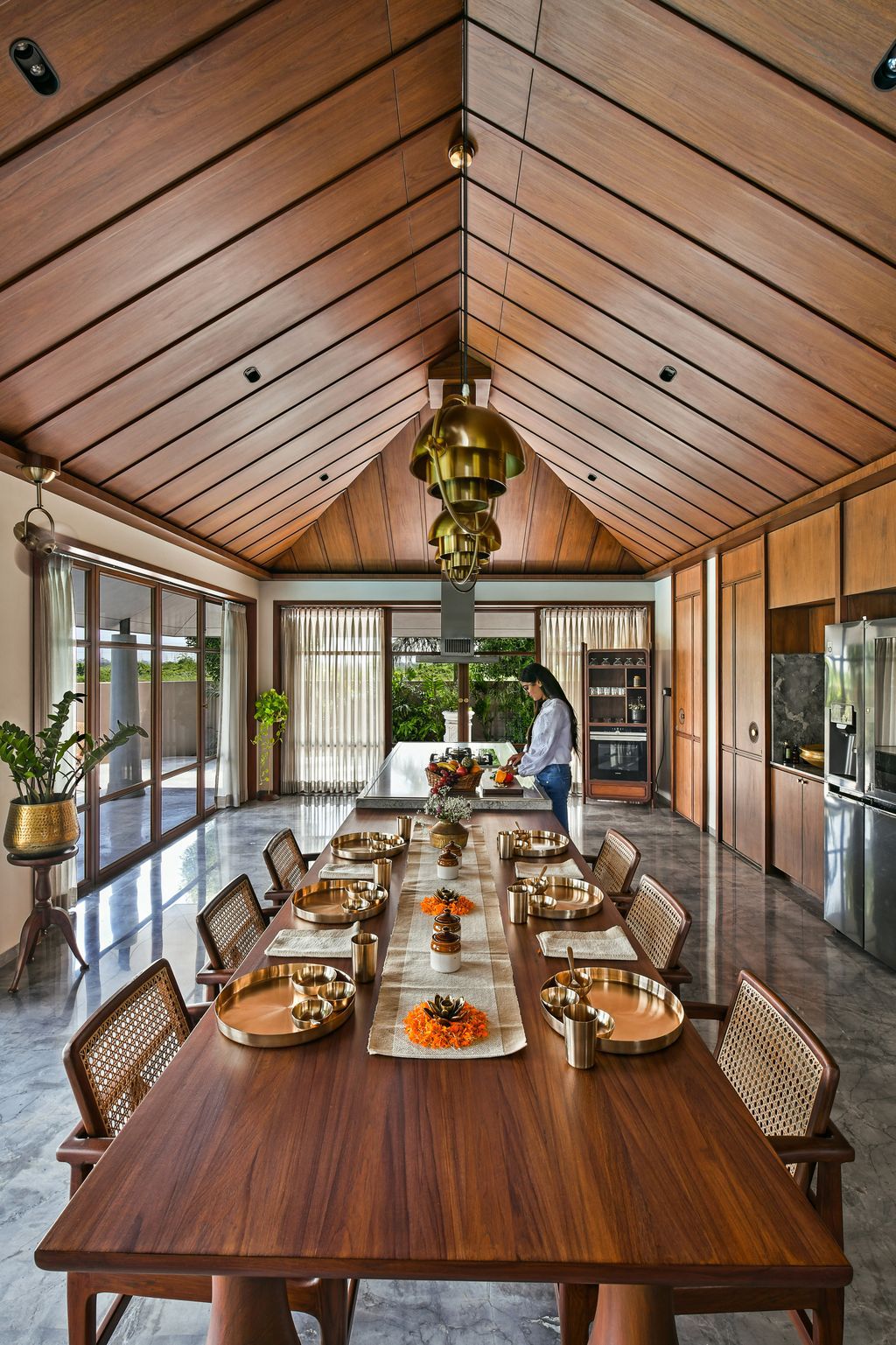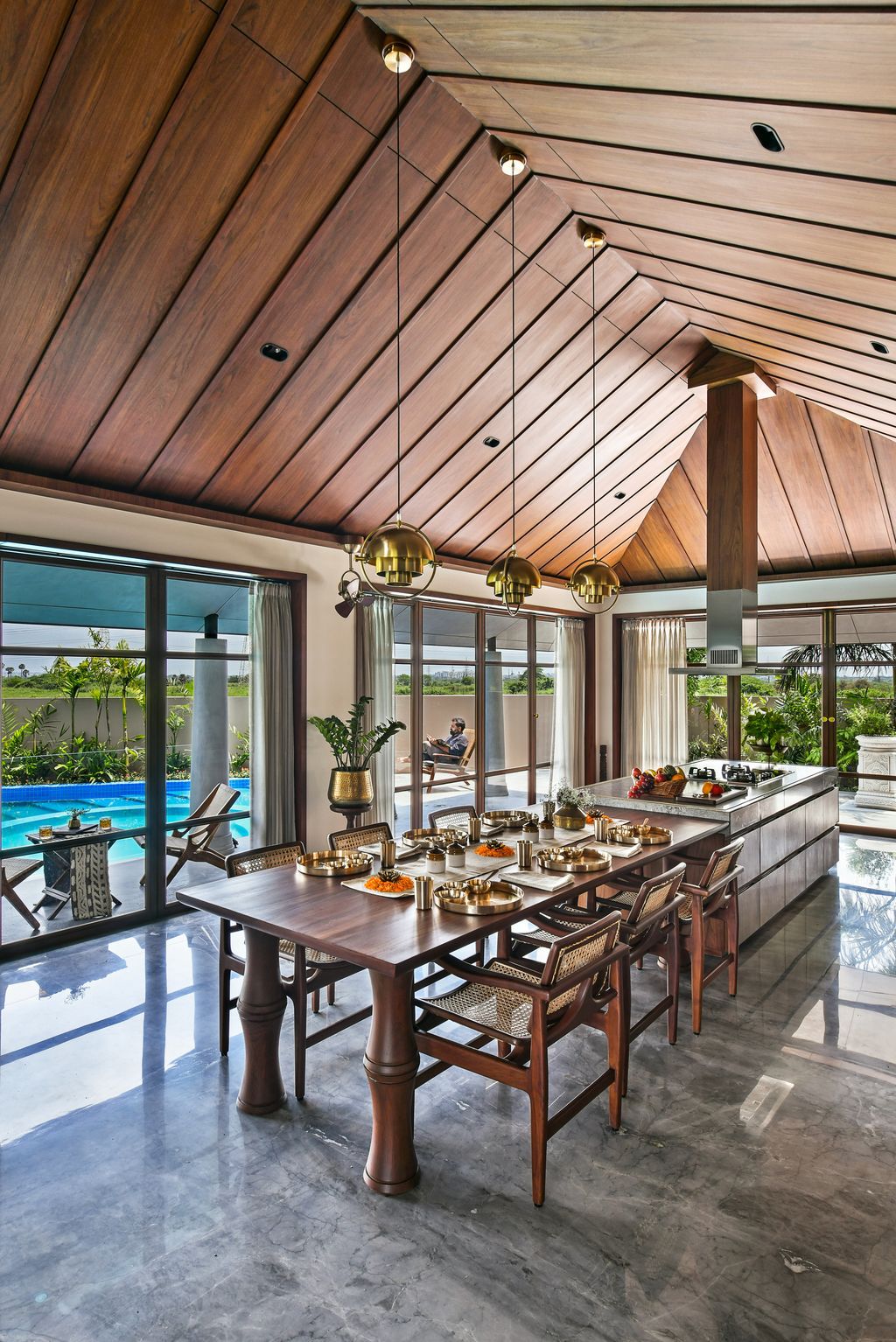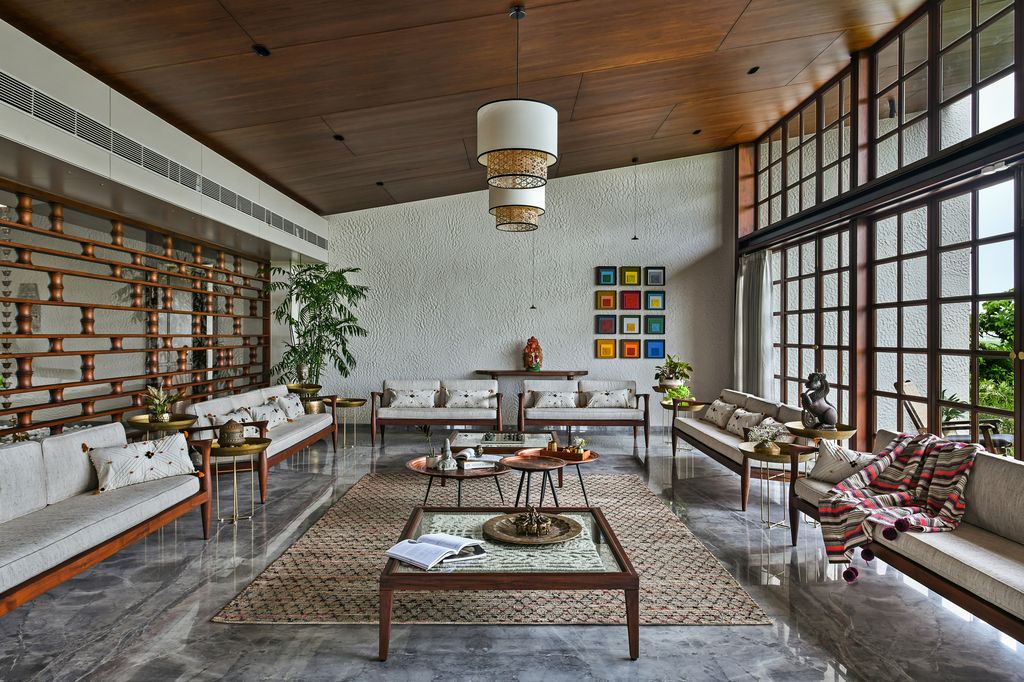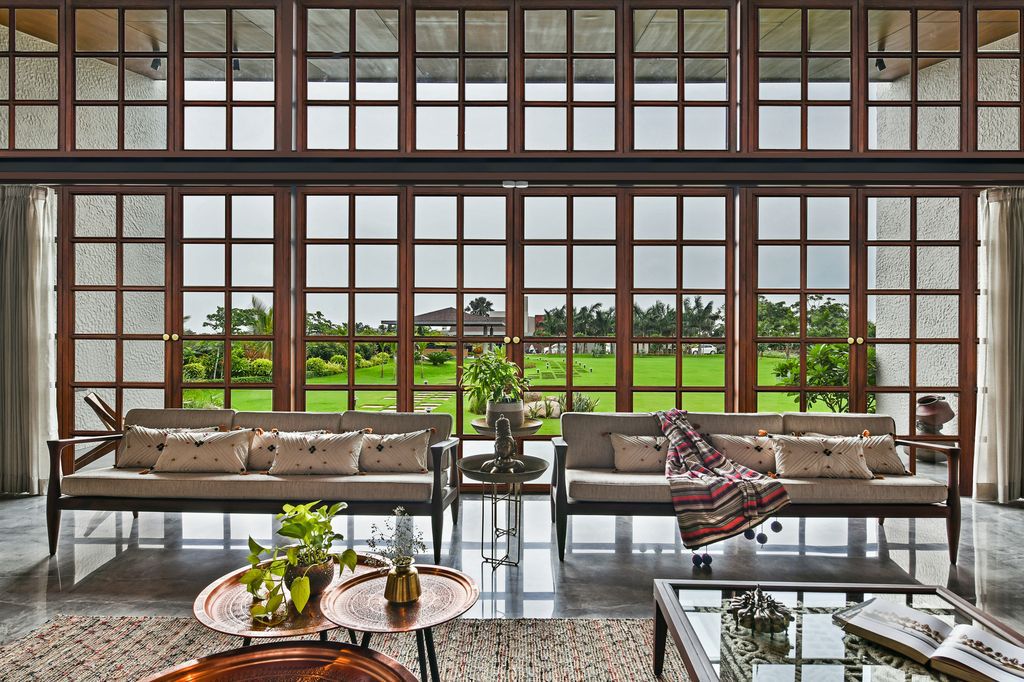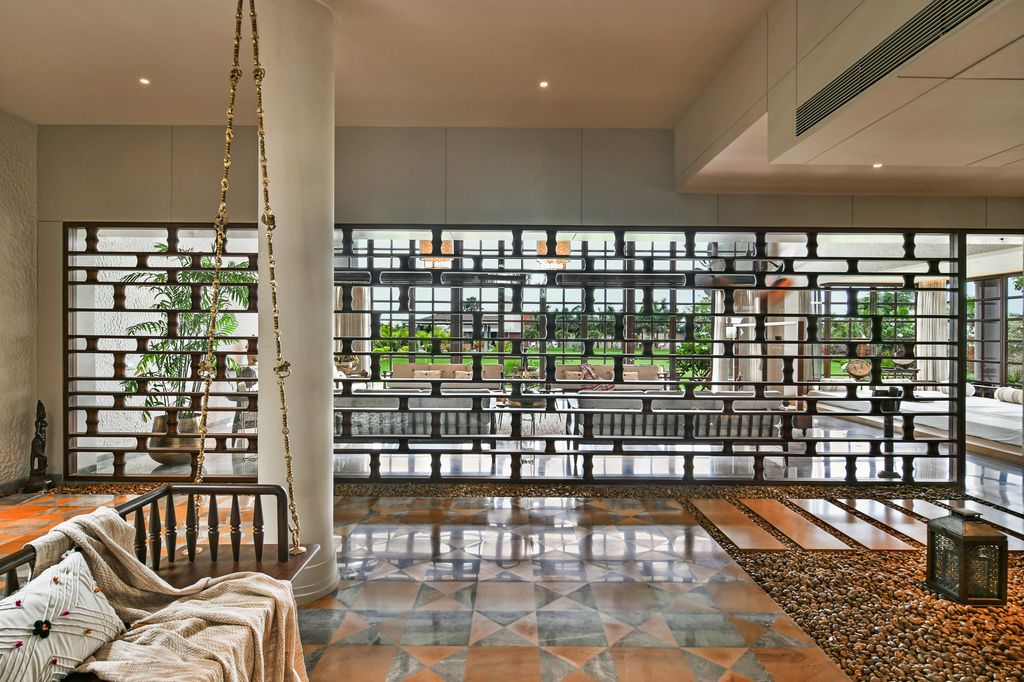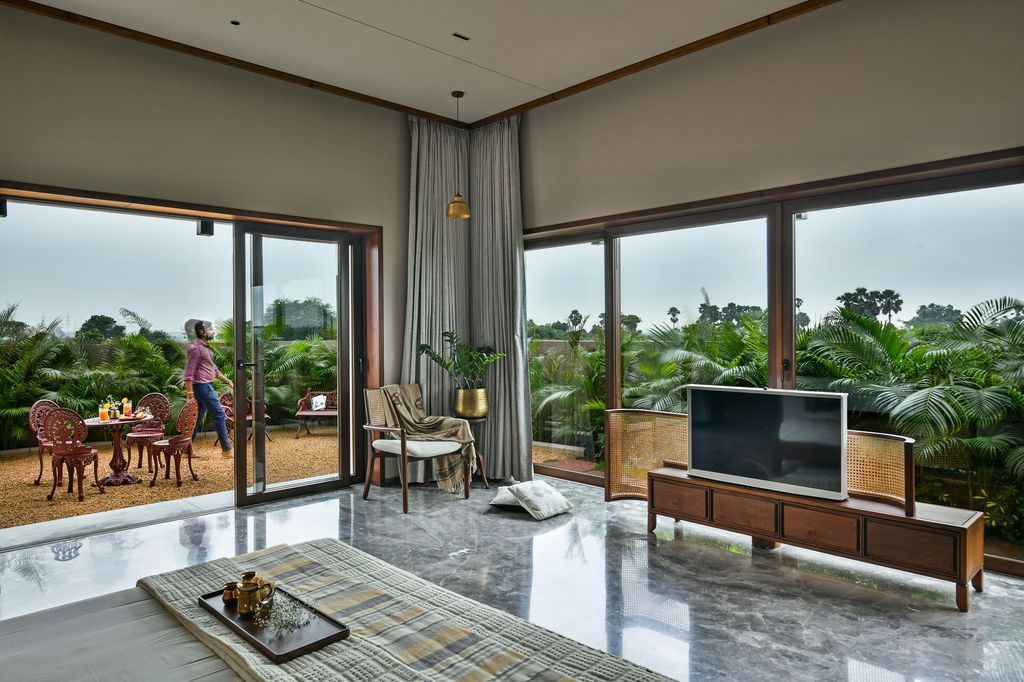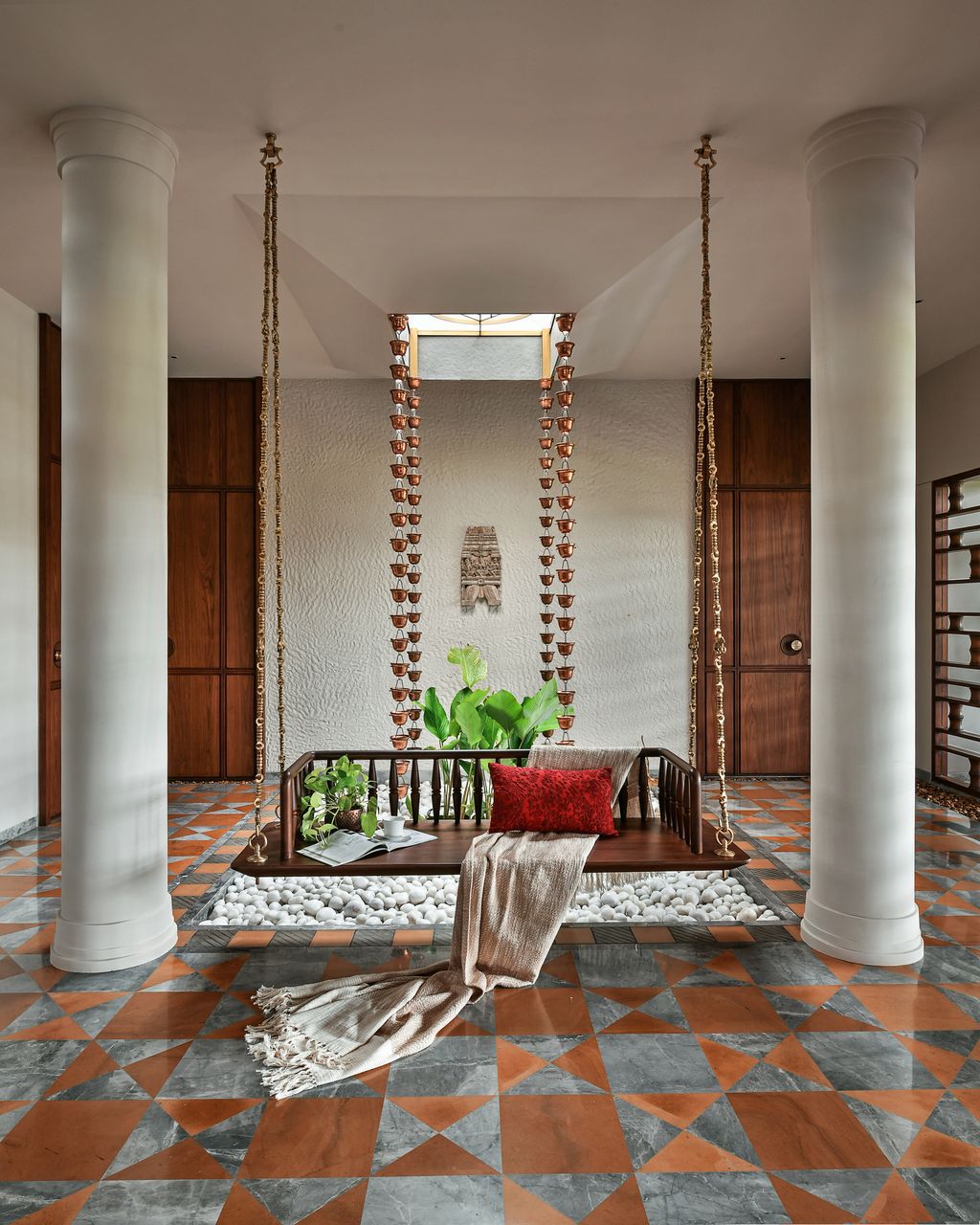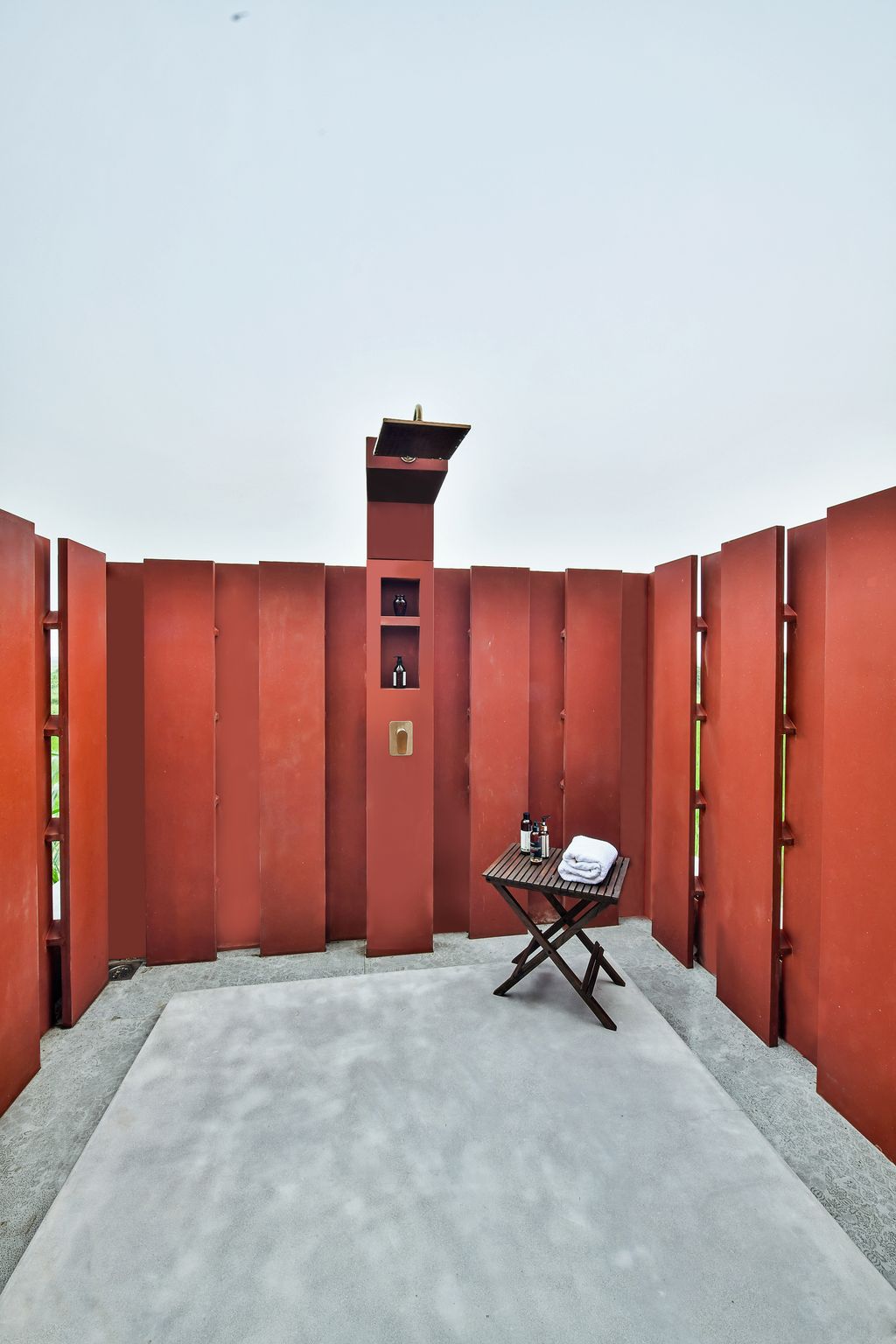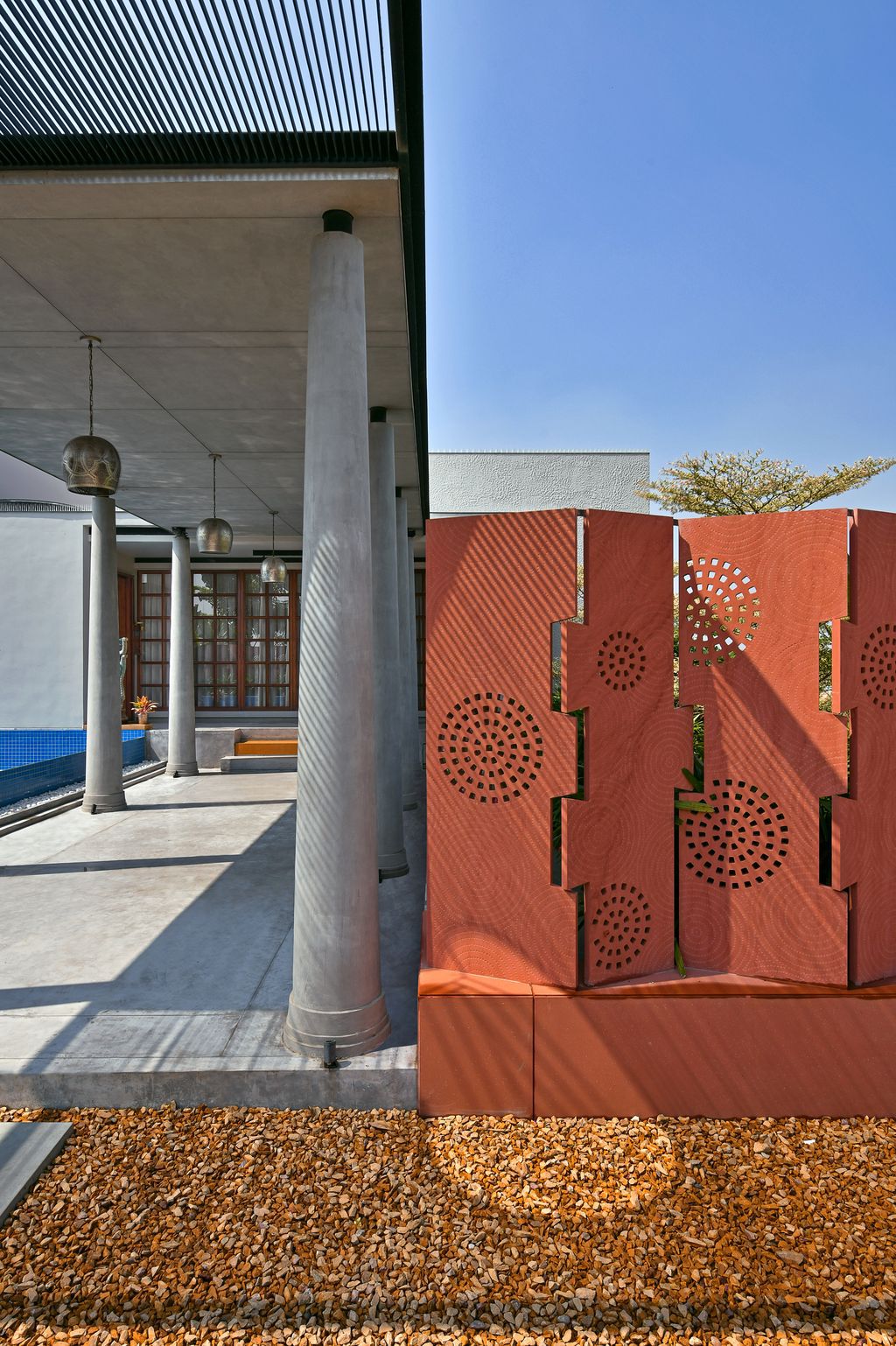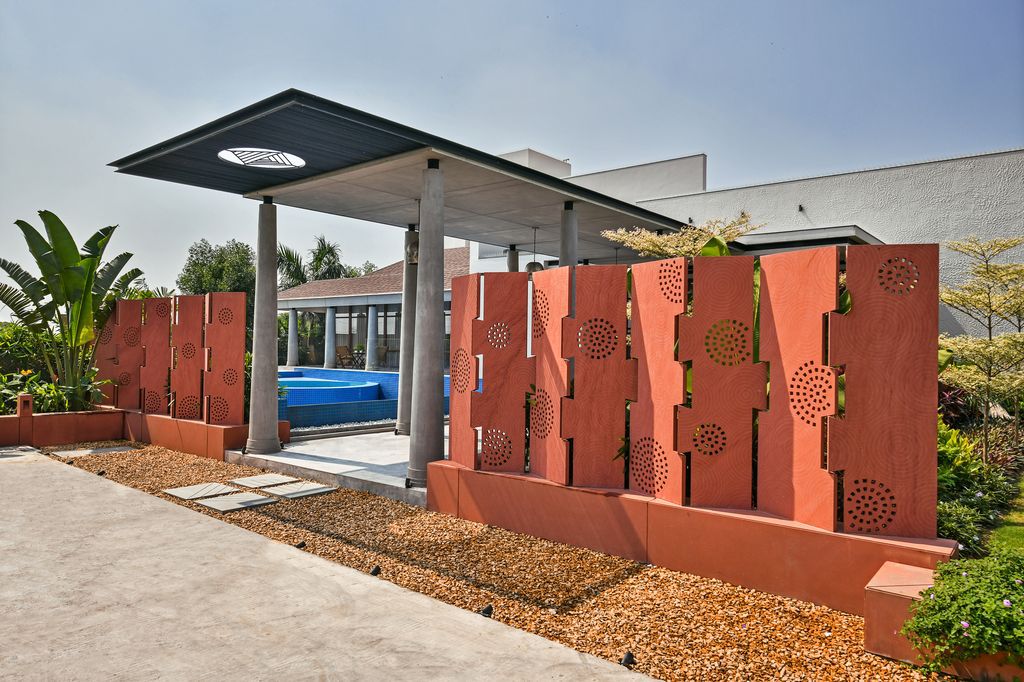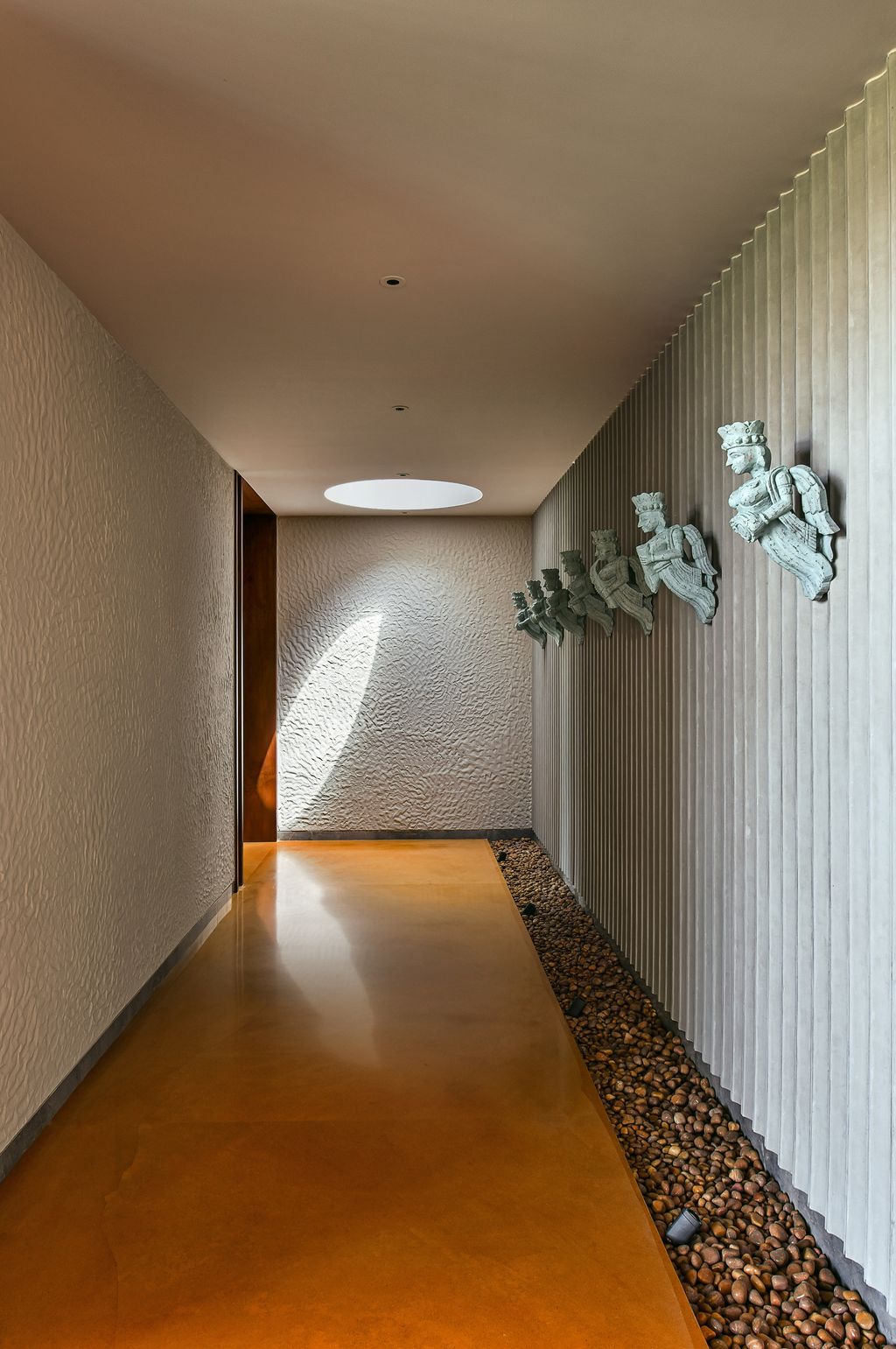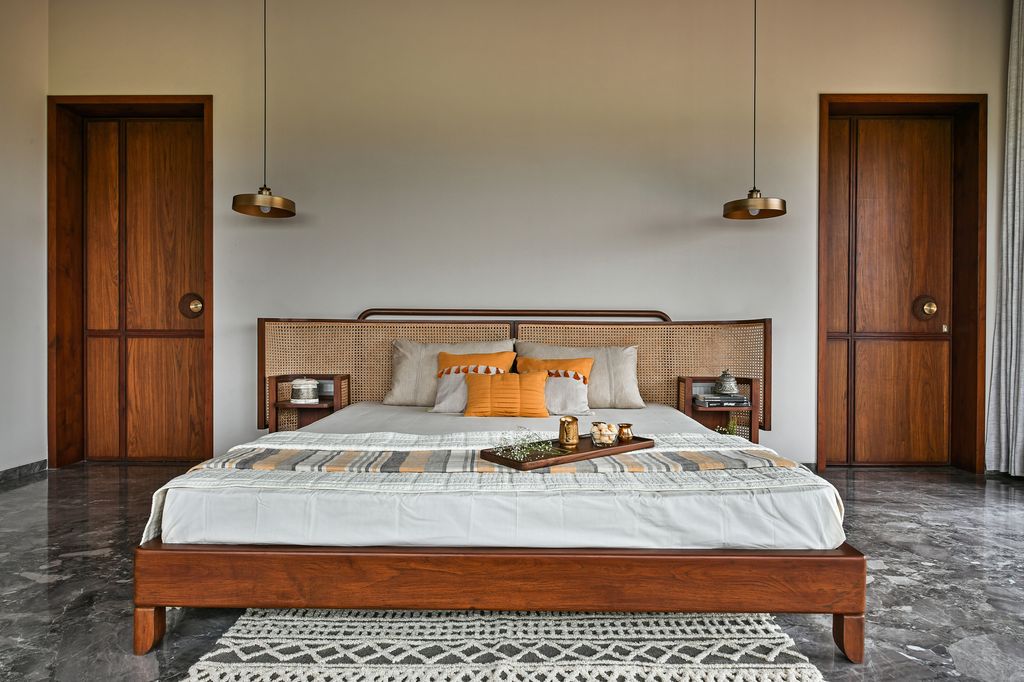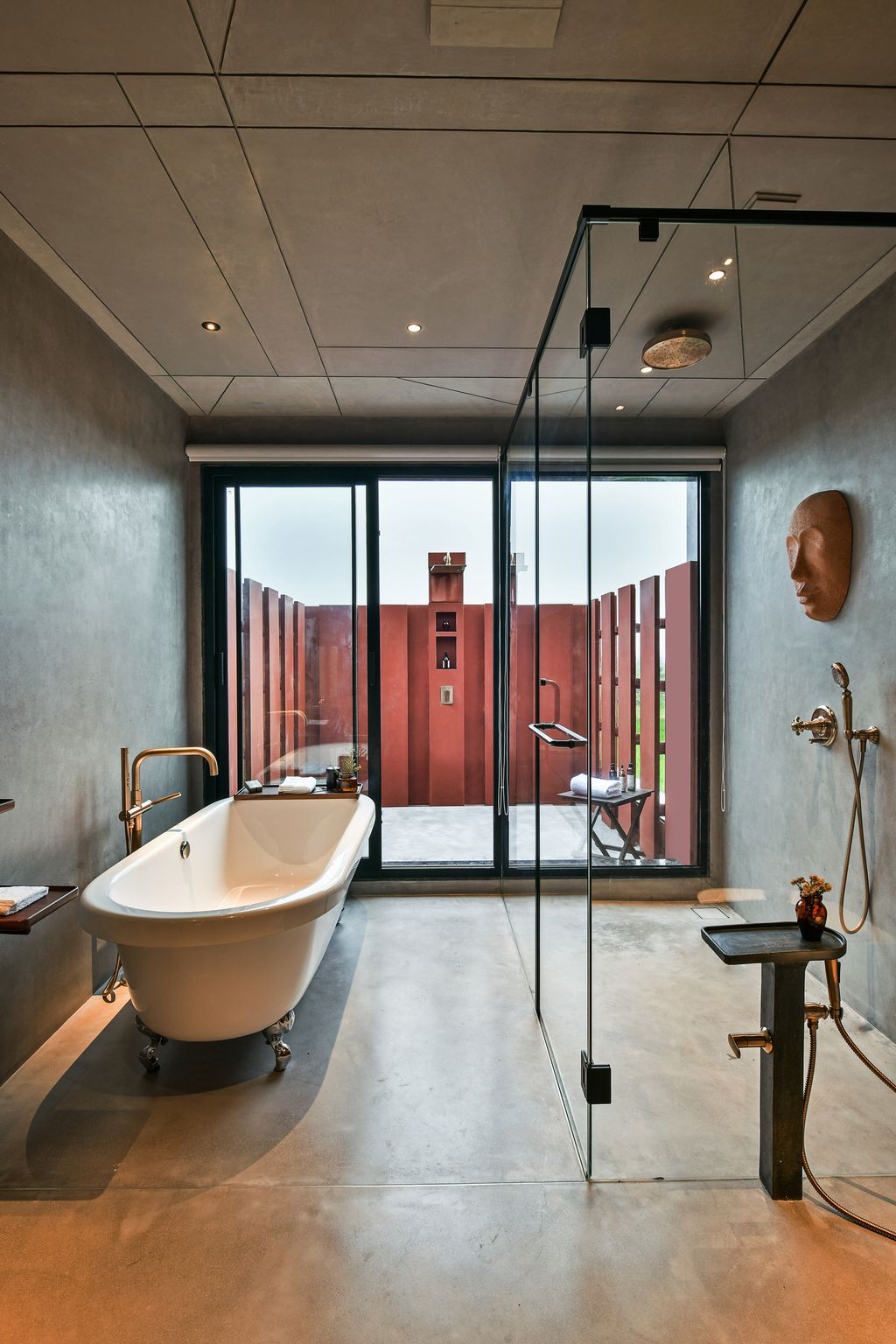 The Barbodhan Villa Gallery:
Text by the Architects: Located amidst the rice fields of Barbodhan, the house welcomes all the elements of nature inside with open arms. The design borrows inspiration from traditional South Indian houses not as mere architectural elements but in the sense of warmth it provides. The large sloping roofs dictate splendour in the interior space and also shield the house from the harsh climates on the southern side. keeping the deck area of the pool cooler on sunny days. A reverse slope in the living area is provided to achieve a maximum view of the North garden.
Photo credit:| Source: Designritmo
For more information about this project; please contact the Architecture firm :
– Add: Sai Ashish Society, New City Light, Althan, Surat, Gujarat 395017, India
– Tel: +91 98799 18981
– Email: contact@designritmo.in
More Tour of Houses here:
---