Bredeney House designed by Alexander Brenner Architects in the South of Essen impresses right from start with its skilful weaving. The open space planning and architecture of this house is reminiscent of the best tradition of modernity. As a result, the house stands confidently in the public street space and unites perfectly. Away from the street, the house occupies the entire width of the property. At the same time, an area in front of the street area created, which becomes a stage for the house and does not exclude the surroundings.
Upon entering the house, it becomes clear that this prelude consistently continued on the inside. Also, a holistically developed room, living and material concept can be experienced. The spacious foyer is a master room plan concept and forms the joint between the spacious living area and the private sleeping area. A hall connects the 4-metre high ground level accommodating the kitchen, the dining and living areas to the wing with private rooms. The parents' area located half a storey above the living level, whereas the children's realm and the guestrooms situated half a level in the opposite direction. In addition to this, a simple cubic garden pavilion with transparent sides facing the house and the garden acts as a terminus of the terrace and adds an architectural corner point to the outdoor area.
The Architecture Design Project Information: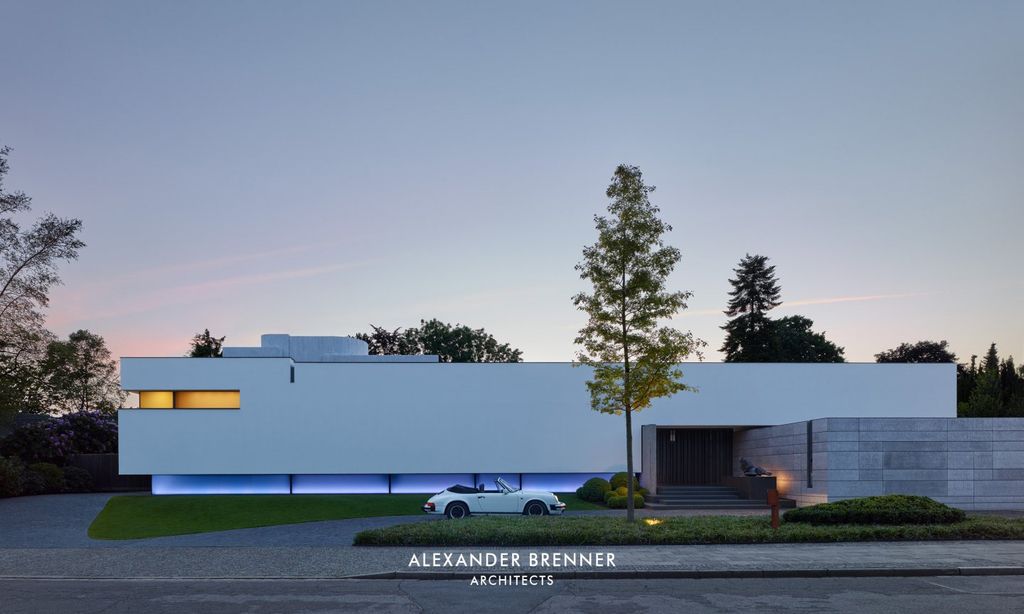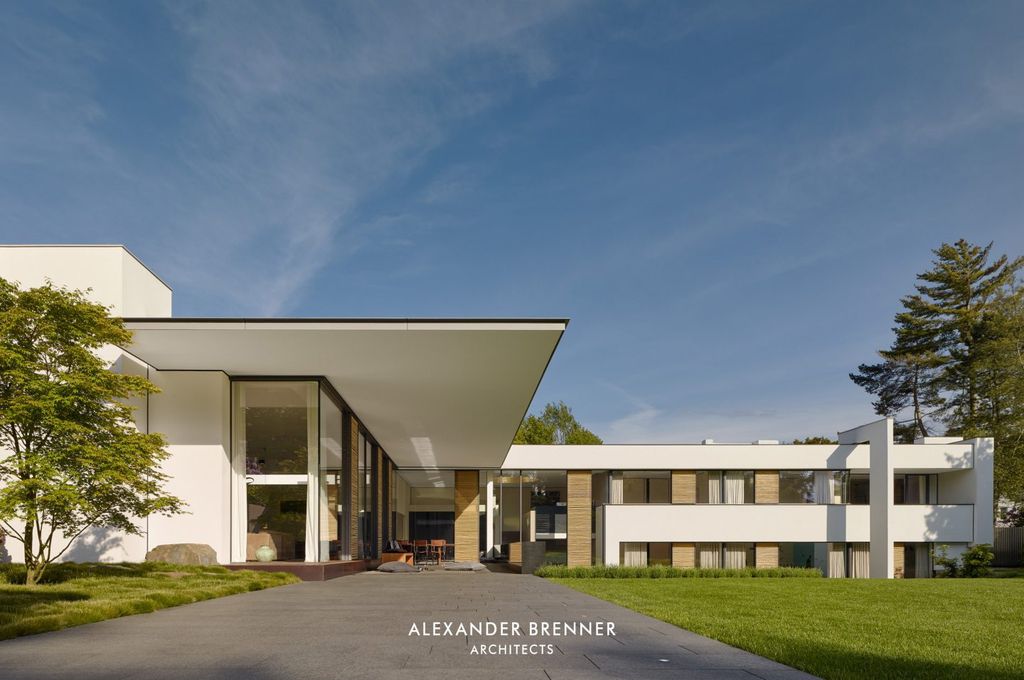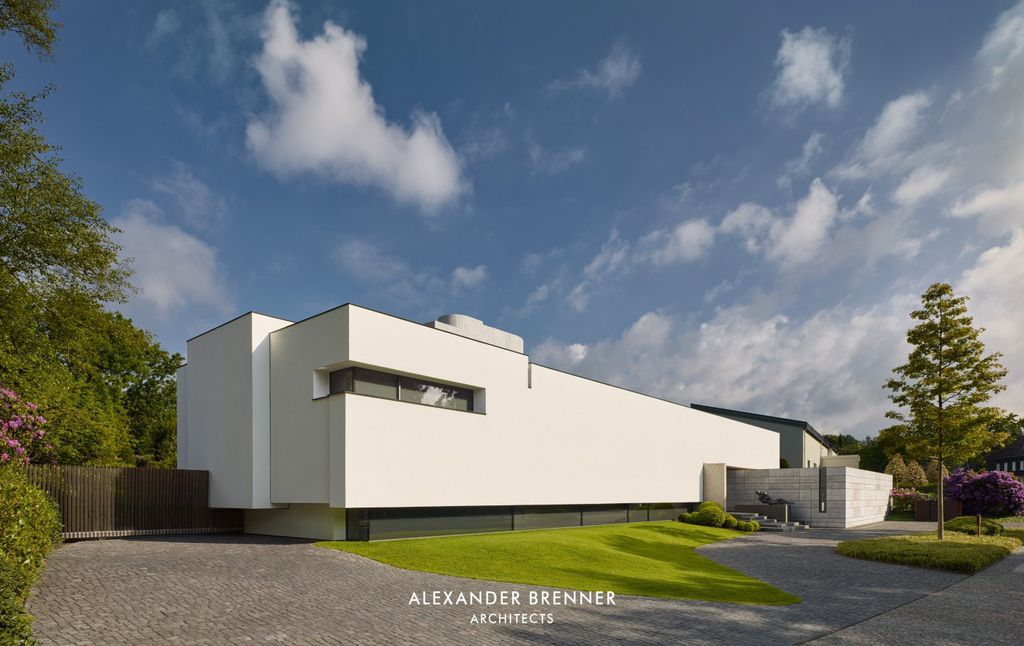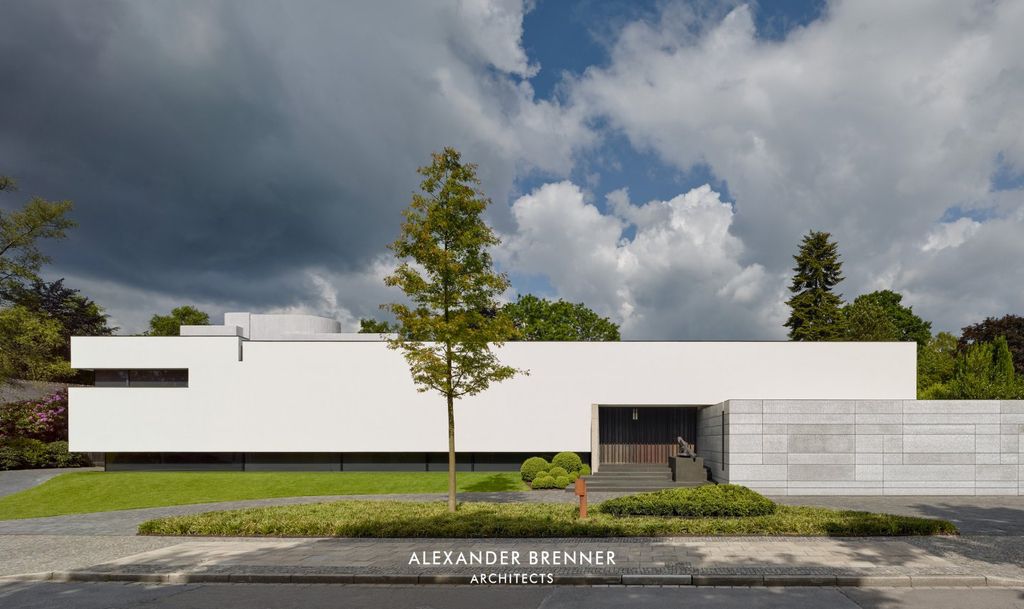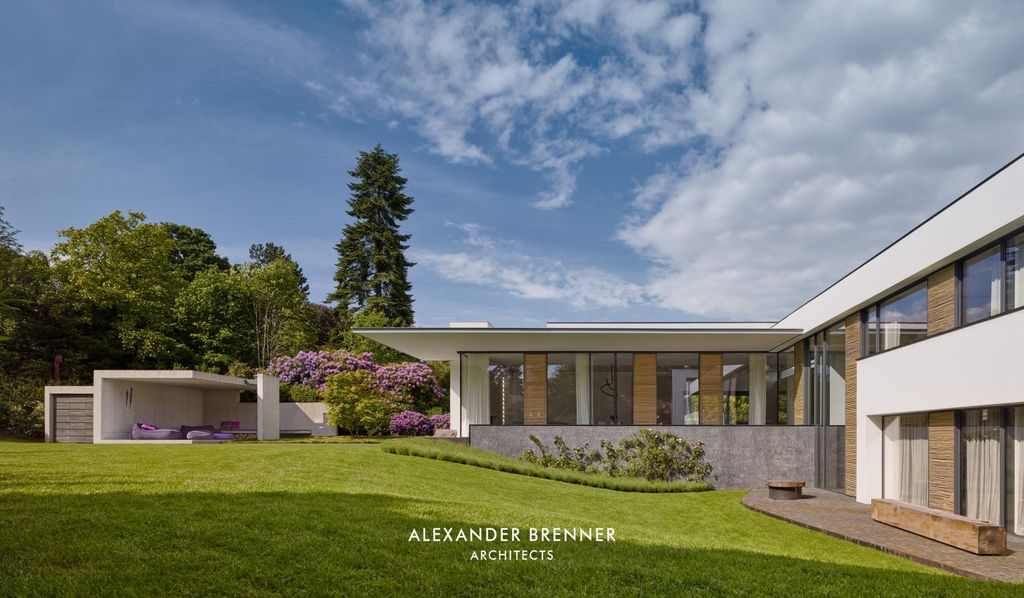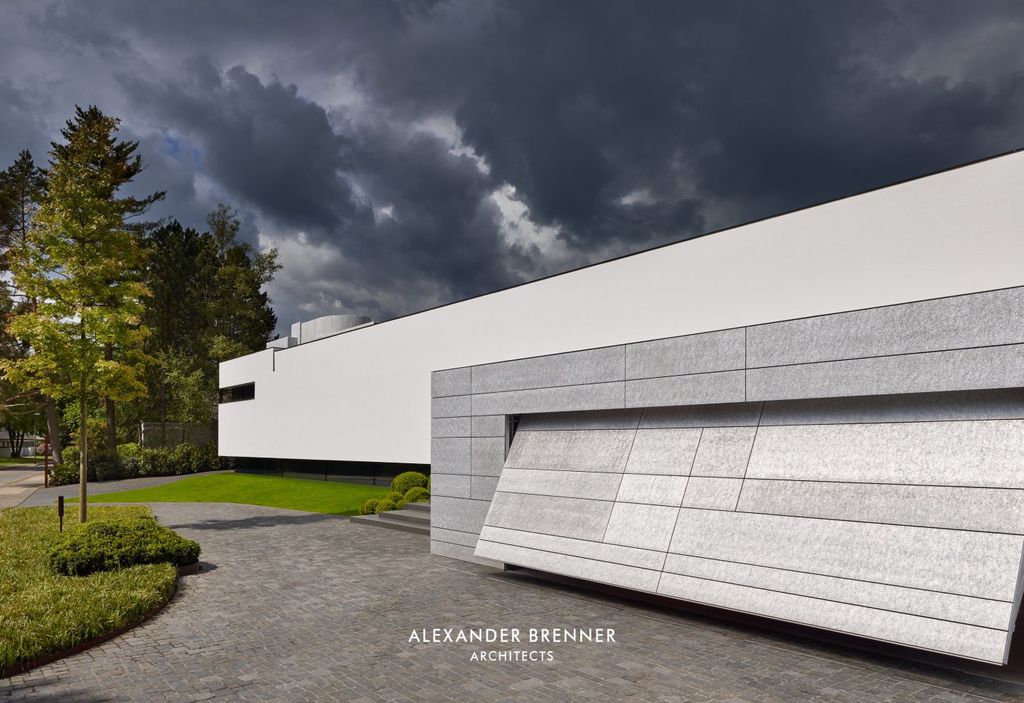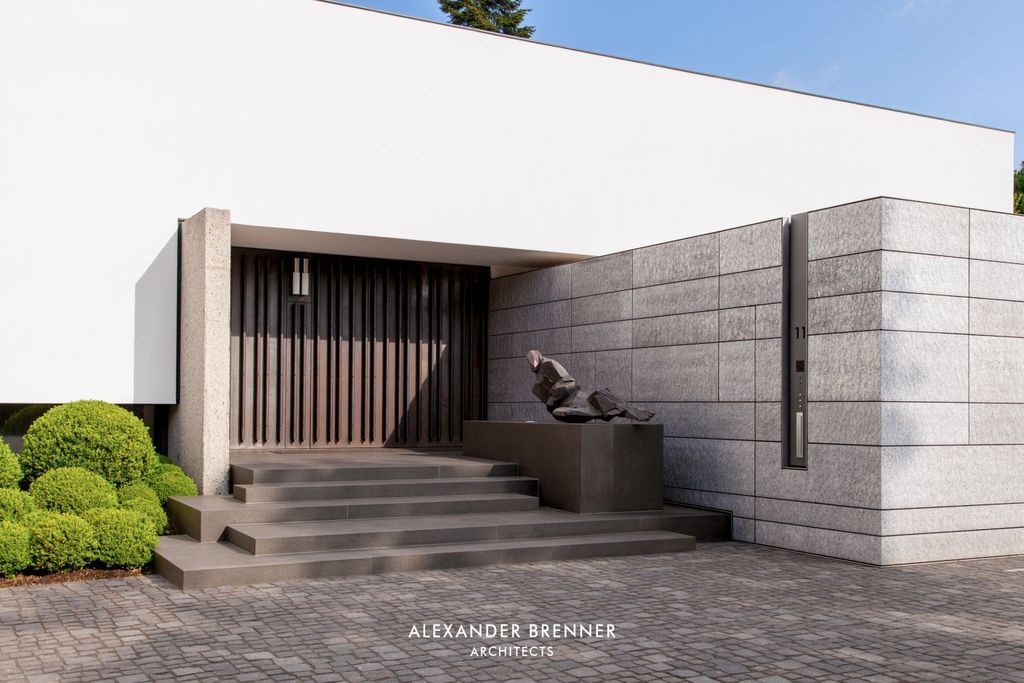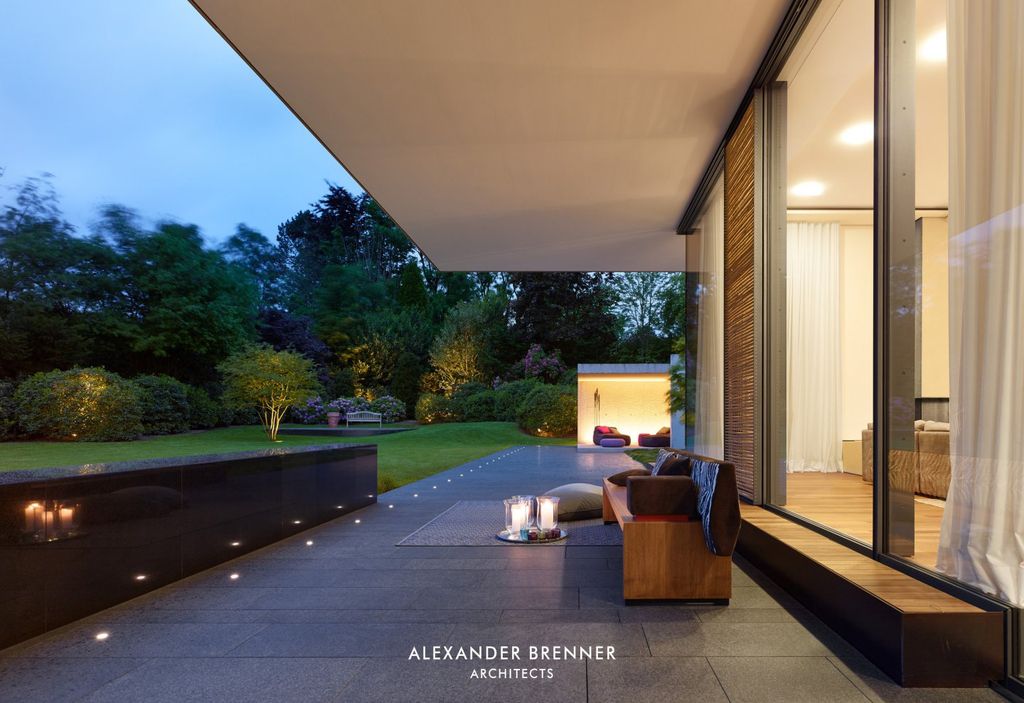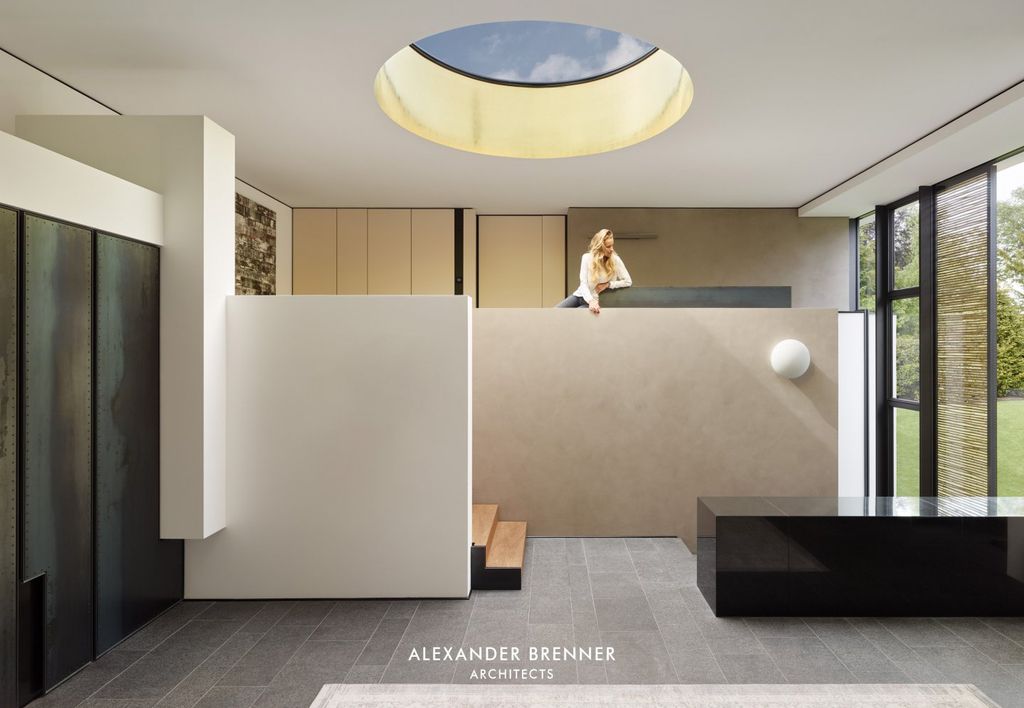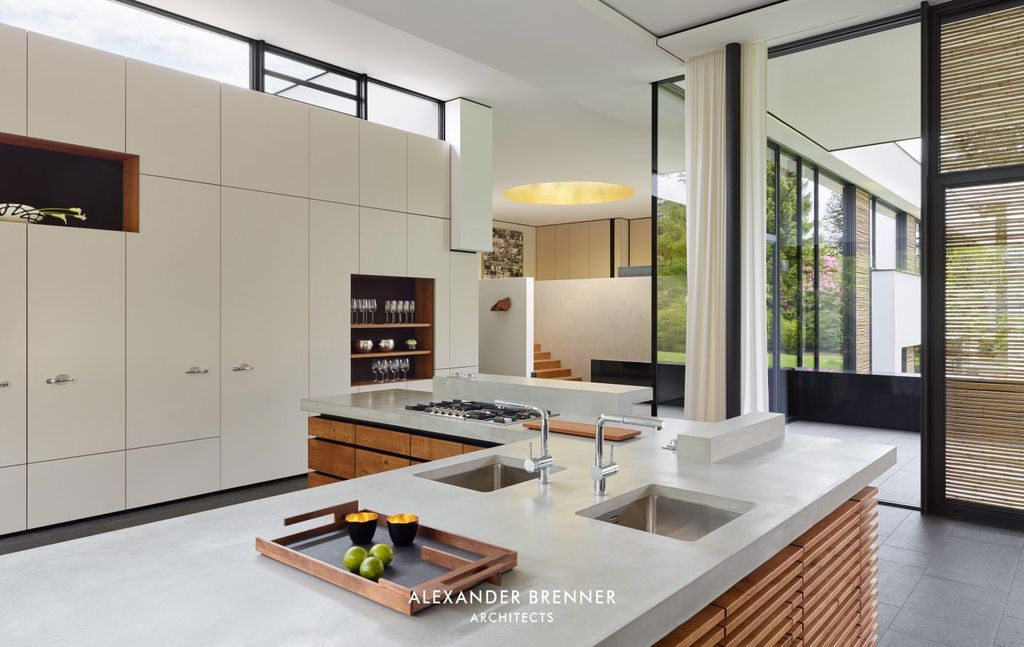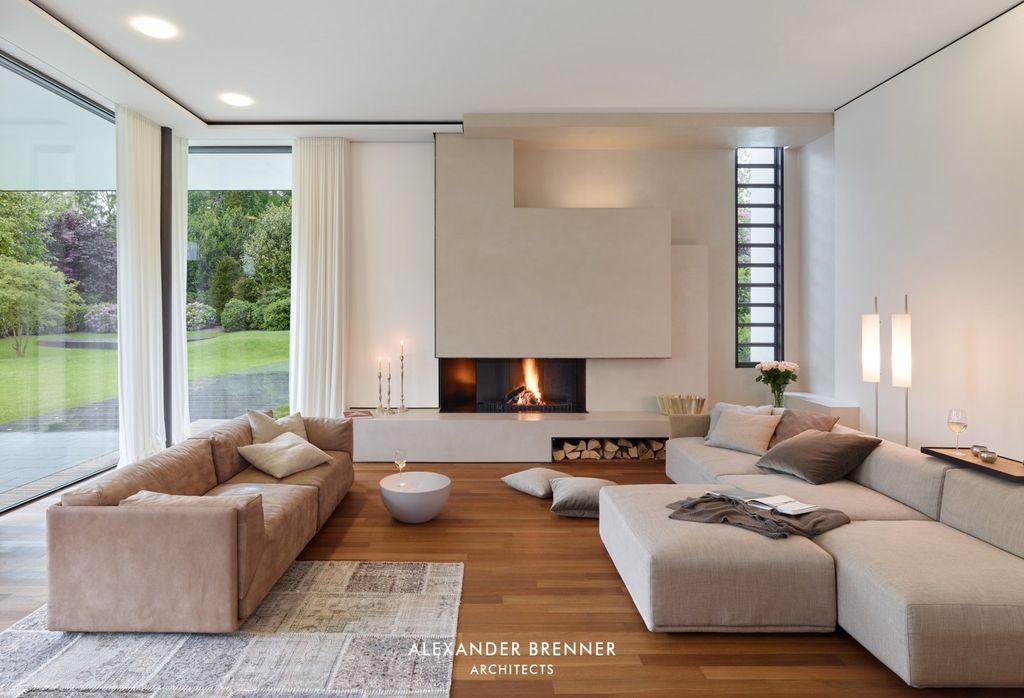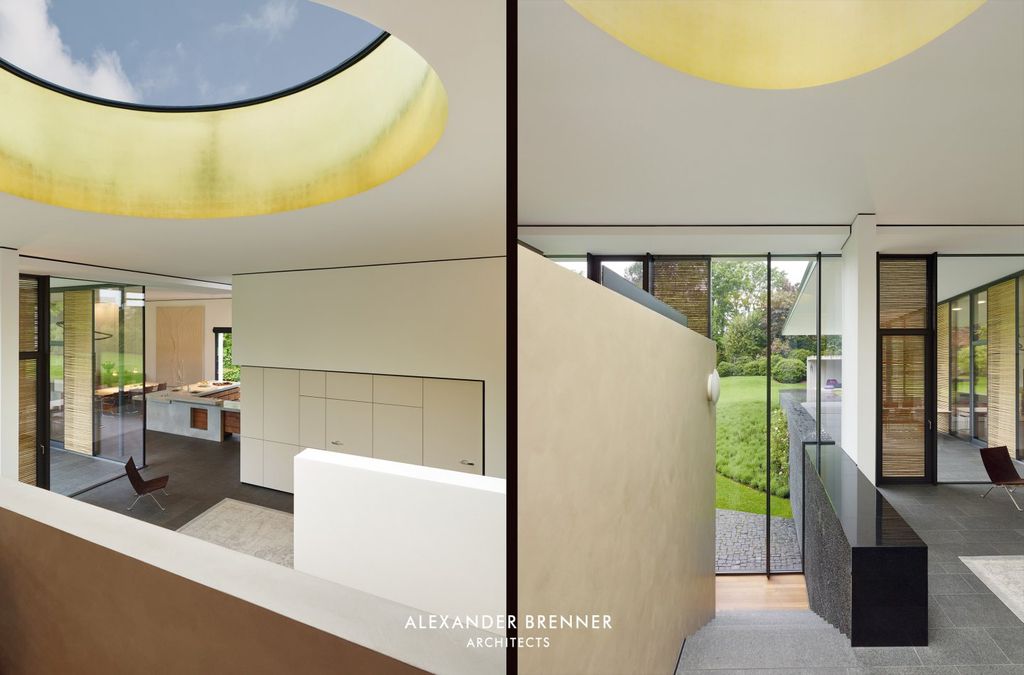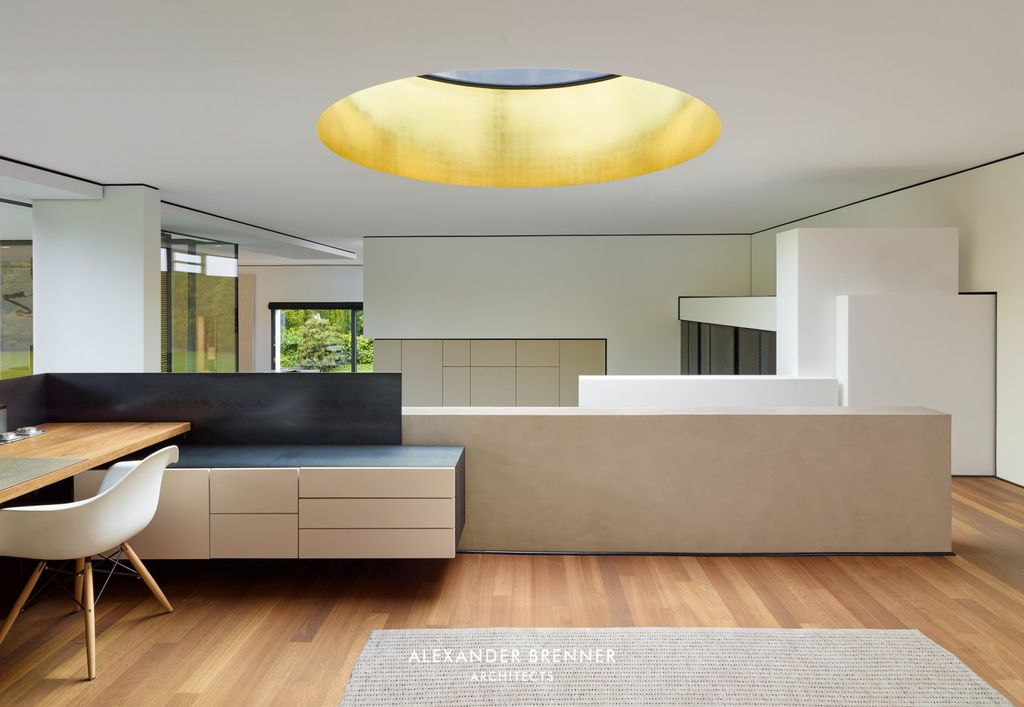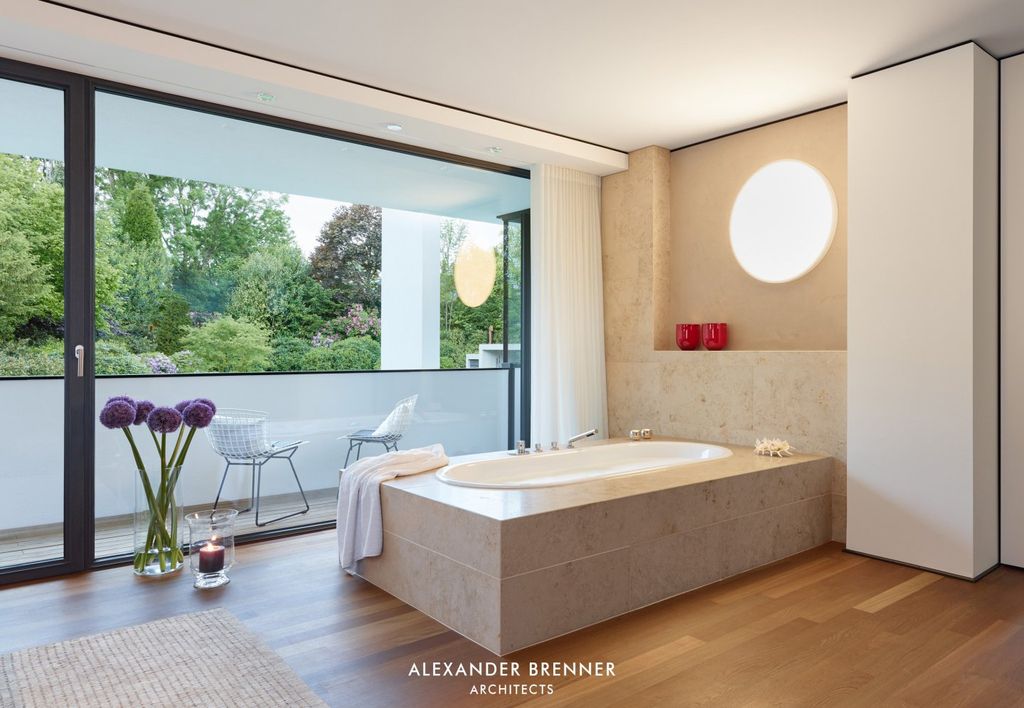 The Bredeney House Gallery:
Text by the Architects: The Brucker-Holt District in Essen was constructed in its present form the 1960s. On the clearing formerly used for agriculture, flat, sedate villas were constructed on extensive properties in those days and were characterised by one conspicuous feature: they all have generous front gardens without any encircling hedges or fences. Only later, the more than head high evergreen hedges and fence systems were added.
The Bredeney House with its generous driveway in an open, semi-public front garden, however, takes reference from the partly still existing 1960s houses. A separation from the public space is only achieved by the level of the house itself.
Photo credit: Zooey Braun| Source: Alexander Brenner Architects
For more information about this project; please contact the Architecture firm:
– Add: Parlerstraße 45, Stuttgart, Germany
– Tel: +49 711 3424360
– Email: [email protected]
More Tour of Modern Houses in Germany here:
---