Date of Publishing:
One of the most important rooms in the house is the bathroom. Many people like modern style but struggle to find the right balance of comfort and style. If you're having trouble with this, take a look at the 20 bathroom ideas listed below. Thousands more incredible home design ideas can be found at LUXURY PHOTO.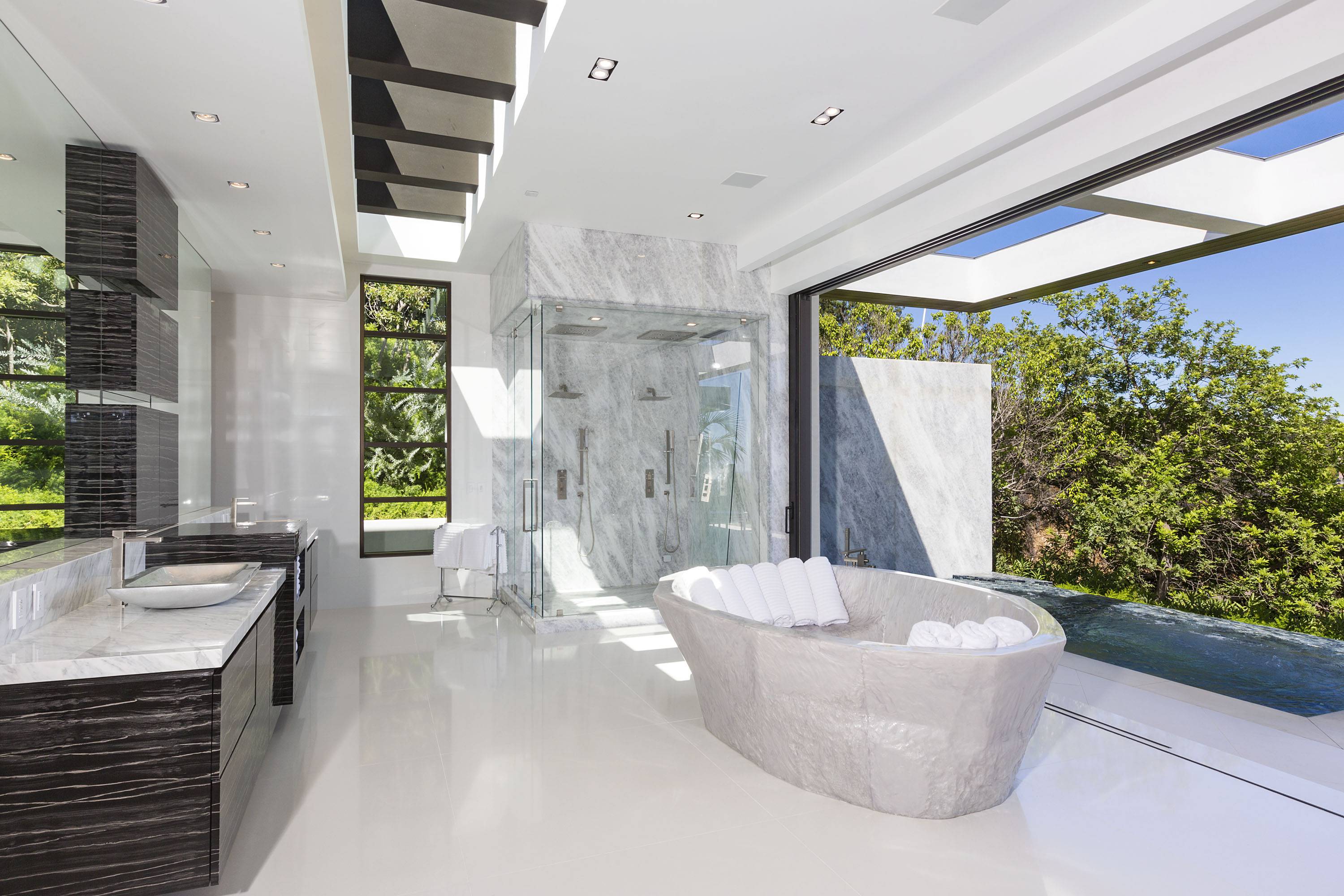 1 | With a strong design, the interior designer has emphasized the rich gray tones in the marble bathtub. Extraordinary Modern Mansion in Los Angeles by Ferrugio Design & Associates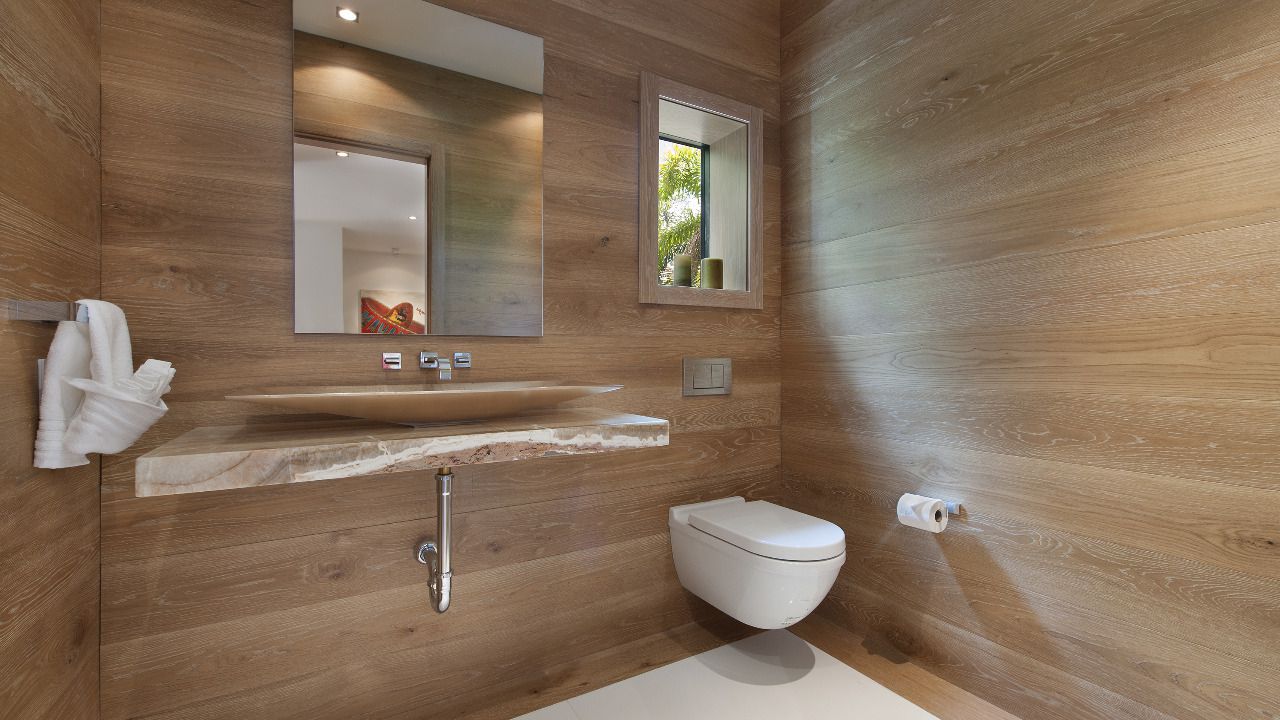 2 | From the ultra-thin washbasin to the stone pedestal, every detail in this space exudes simplicity and modernity. Ultra Modern North Venetian Drive Home in Miami Beach, Florida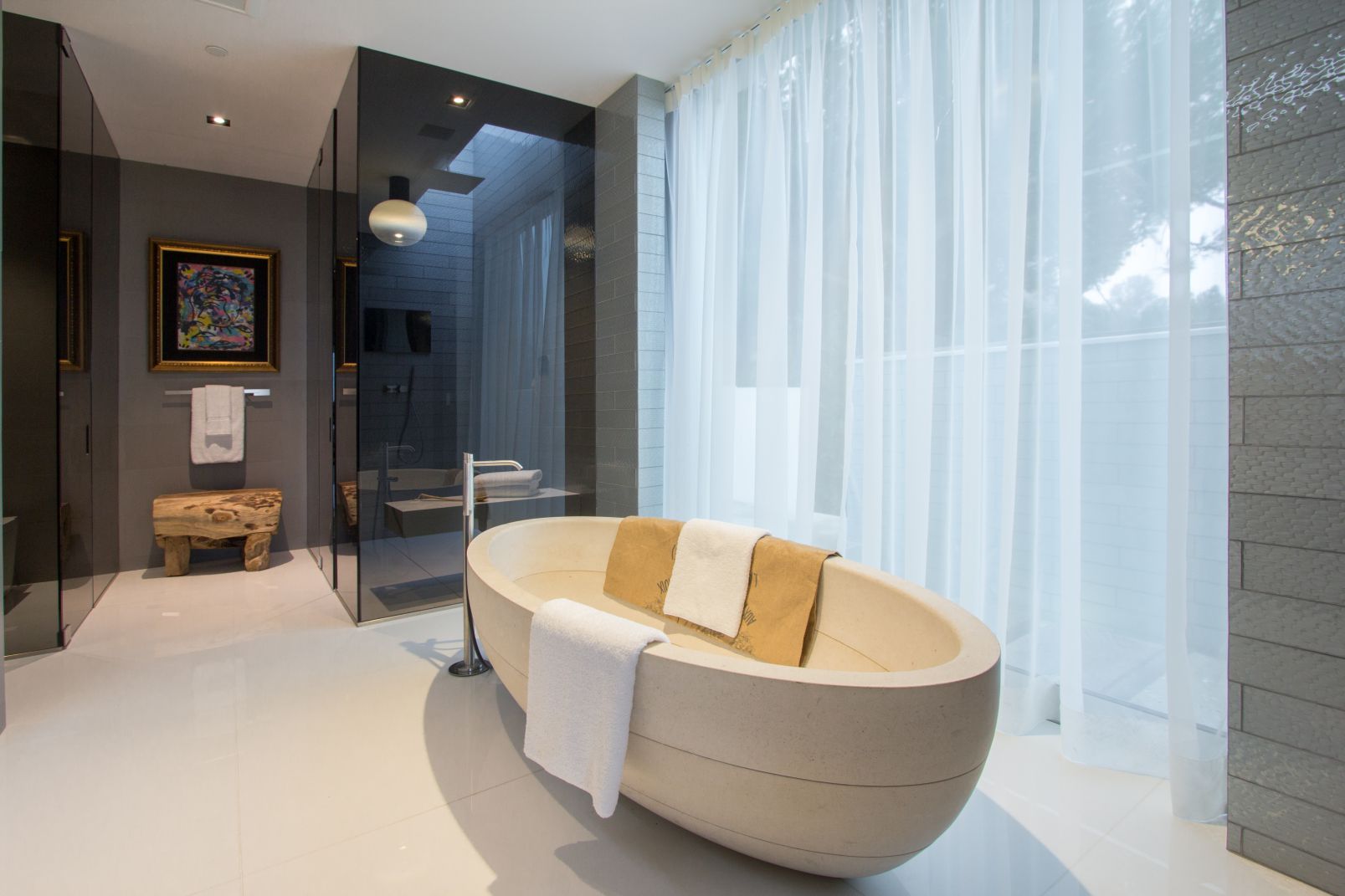 3 | As far as the curtain and sauna room go, the serene space was inspired by spas at the houseowner's favorite hotels. Sublime Chalette Drive Modern Home in Los Angeles with endlessly views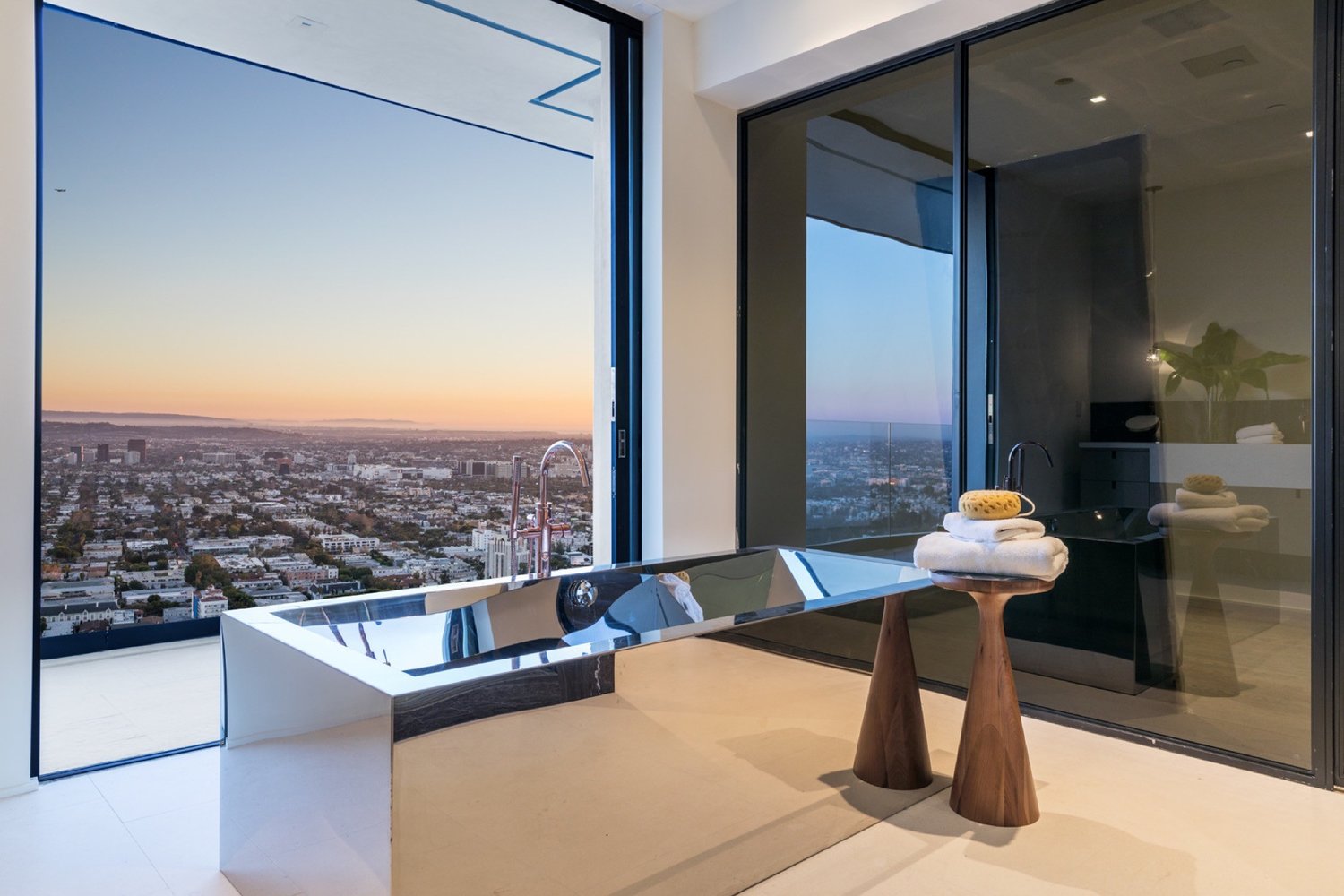 4 | The beauty of the glossy metal bathtub, as well as the external setting, reflect in this light-filled bathroom. Striking Architectural Woods Drive Modern Home in Los Angeles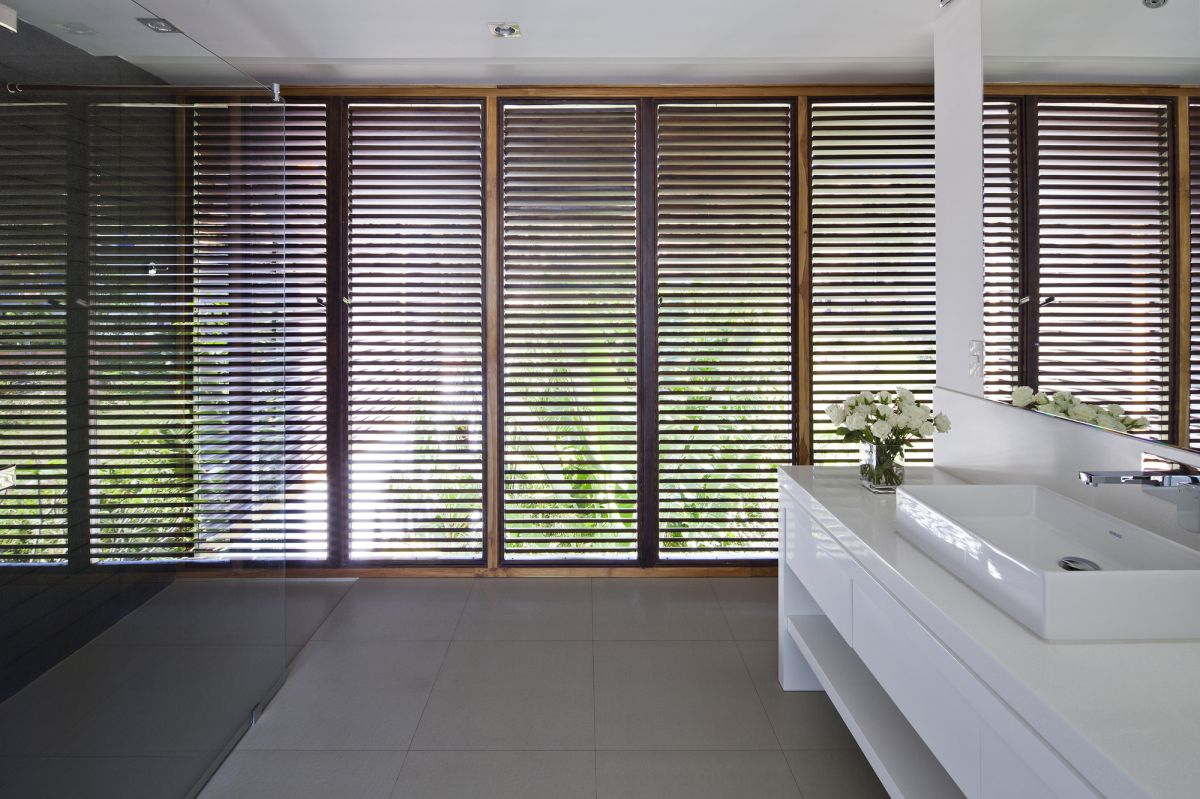 5 | It fits into a simple, practical bathroom, from the wood paneling to the white washbasin. Splendid Oceaniques Villas In Binh Thuan, Vietnam by MM++ Architects
More Ideas for Kitchen: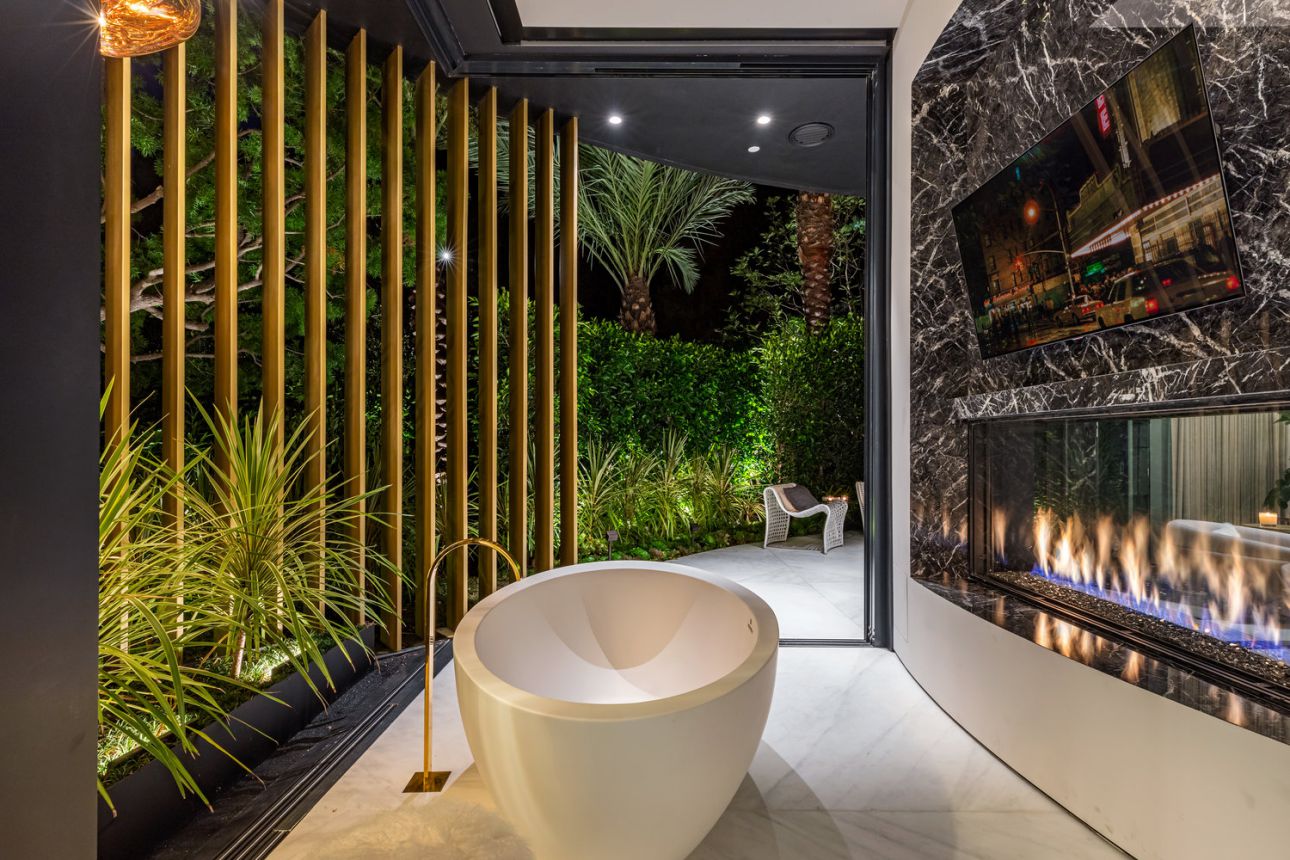 6 | With green space and warmth from the fireplace, this is undoubtedly the ideal relaxation area. You can simply relax and watch your favorite shows while swimming. Inimitable Designed Franklin Avenue Home in Los Angeles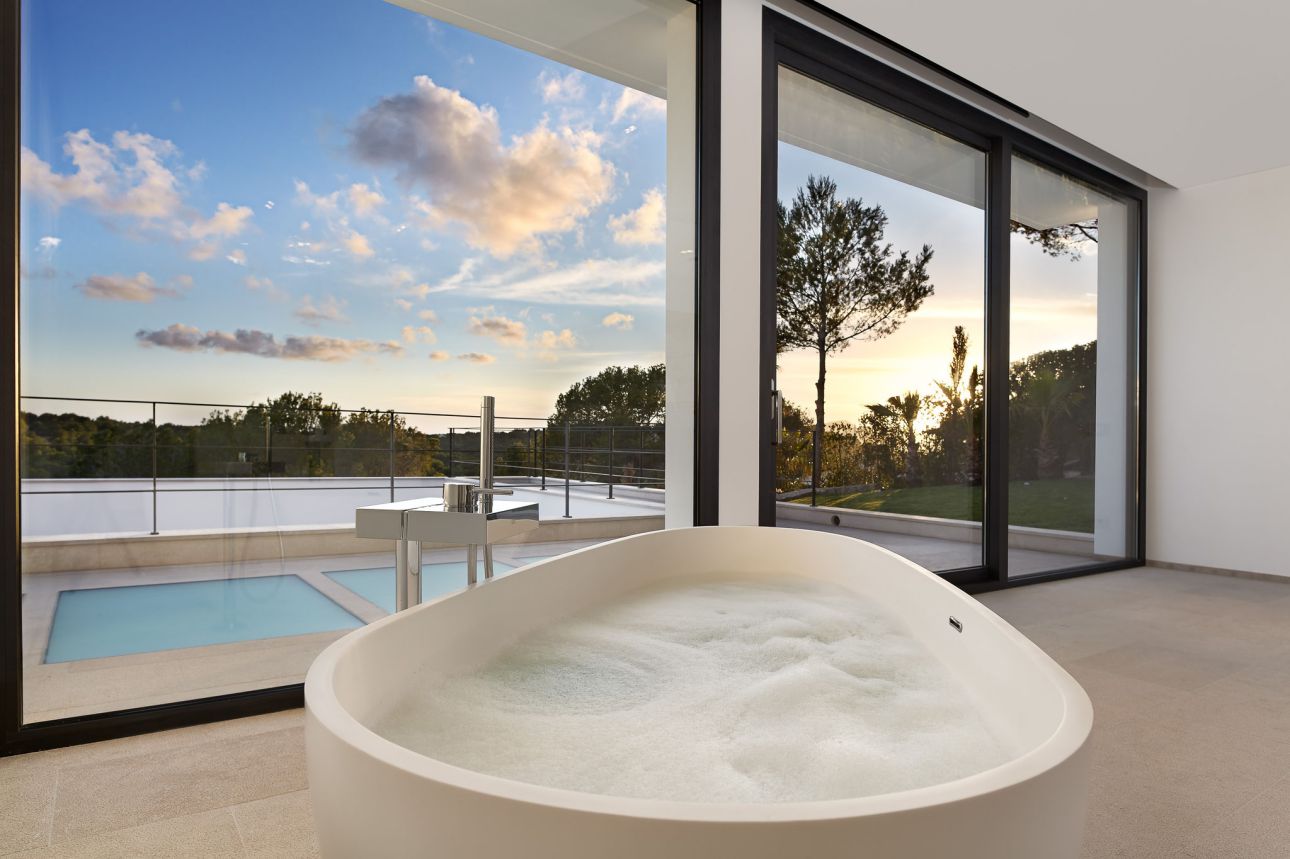 7 | With a glass door and a floating tub in the center of the room, it will feel extra luxurious. $6 Million Jupiter Waterfront Property with Direct Ocean Access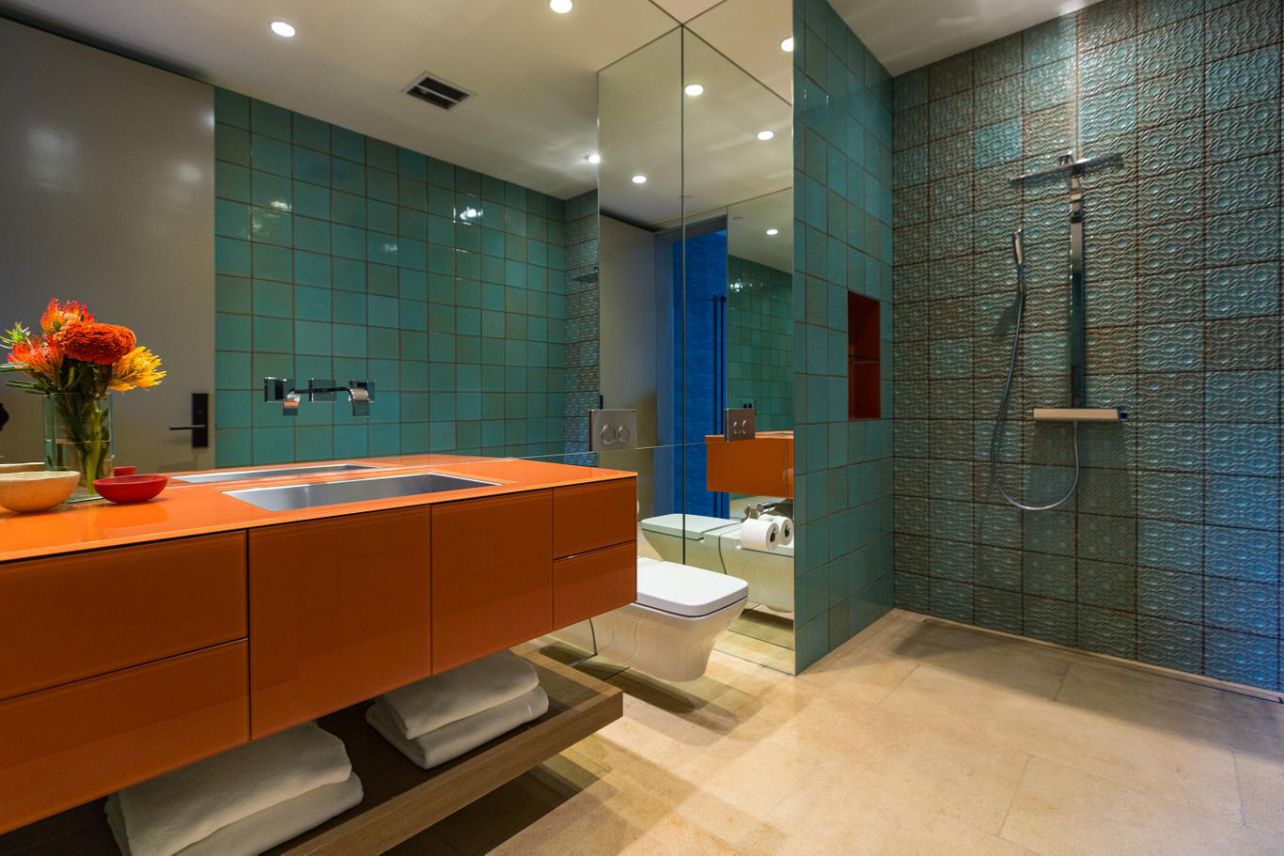 8 | The pink subway tiles and water drop pattern on the wall infuse a burst of energy, while the organe paint washstand instills a sense of calm. Truly Luxury House in the Doheny Estates, Los Angeles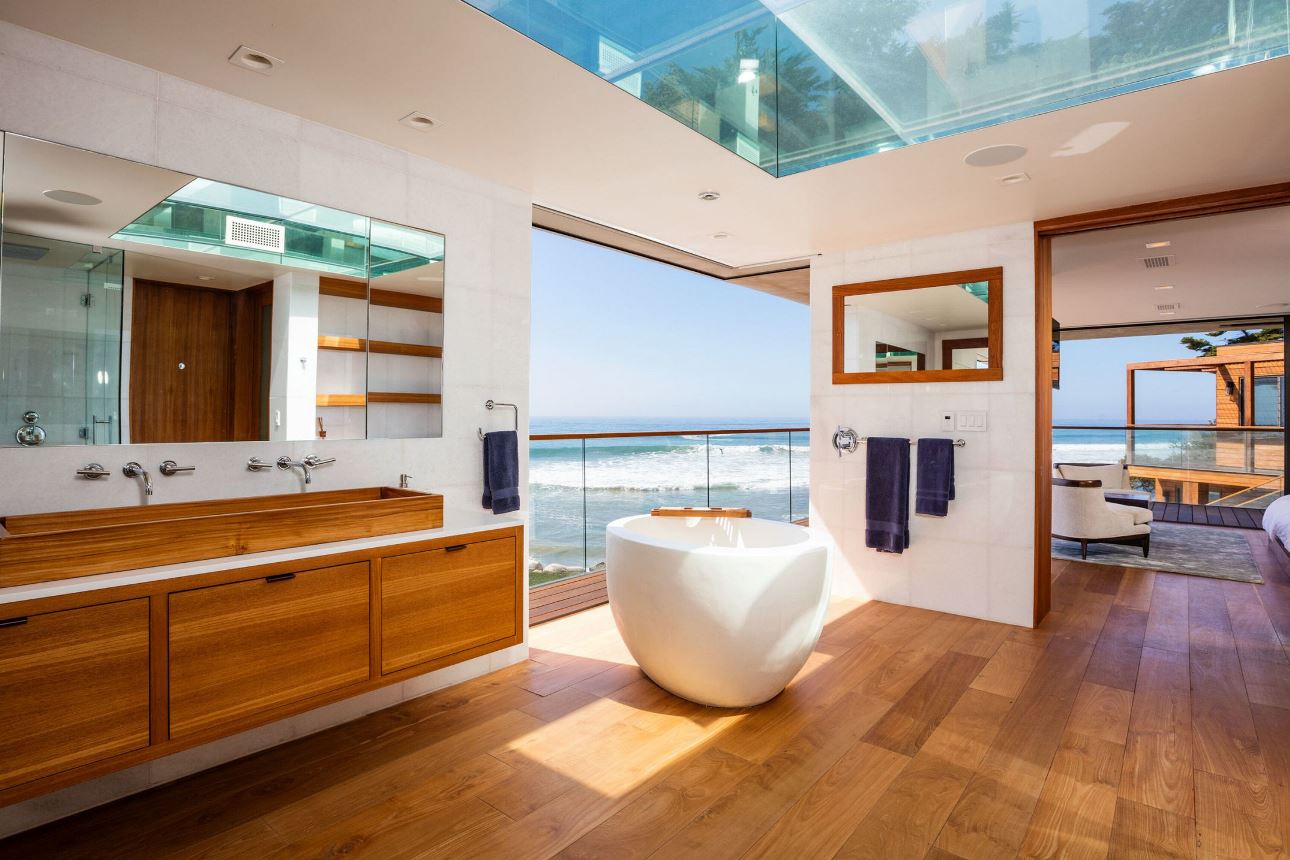 9 | Ceiling panels and glass doors allow more light into the bathroom. Fantastic Pacific Coast Highway Residence in Malibu by Burdge and Associates Architects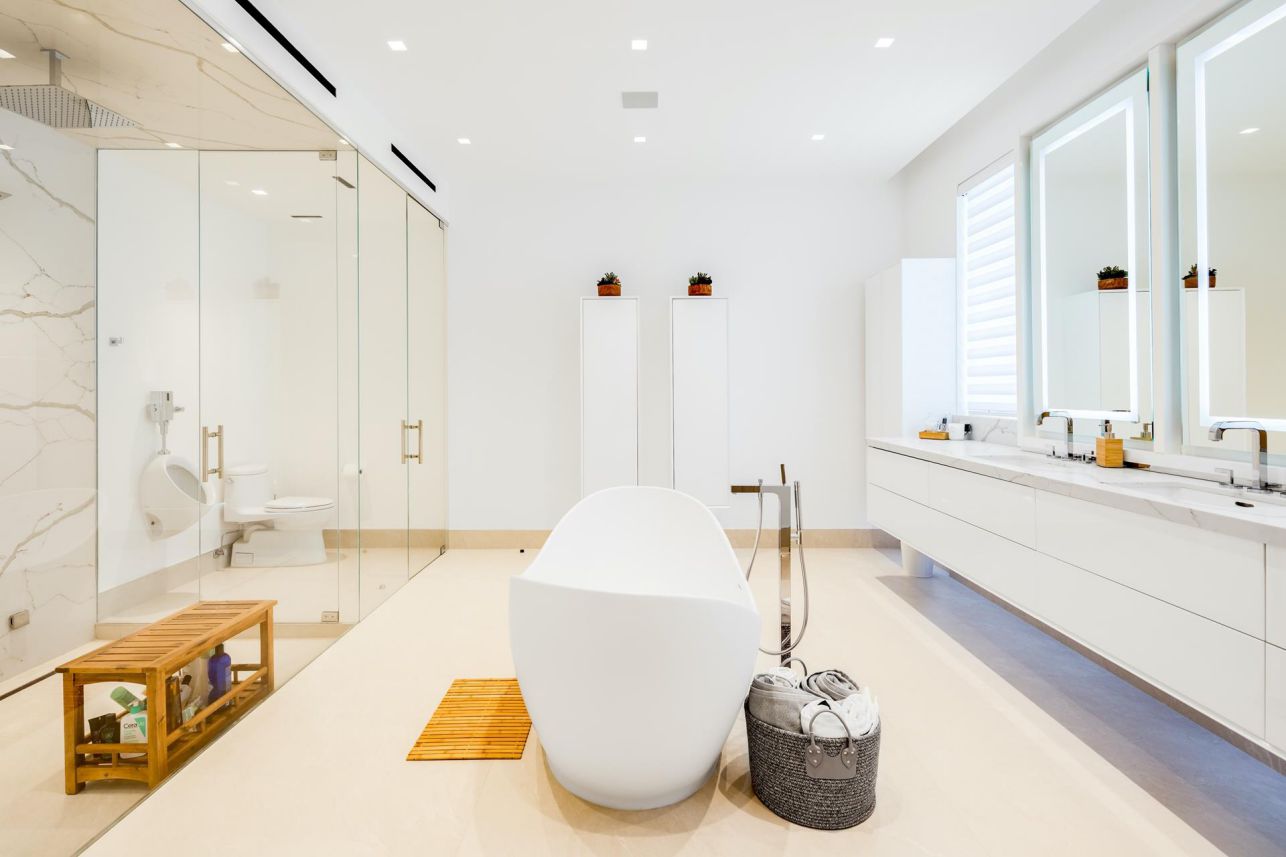 10 | This is the type of bathroom that comes to mind when you think of white and modern. All that's required are clean lines, white, and a few organic touches. Bay Harbor Islands Home with Masterfully Designed Open Layout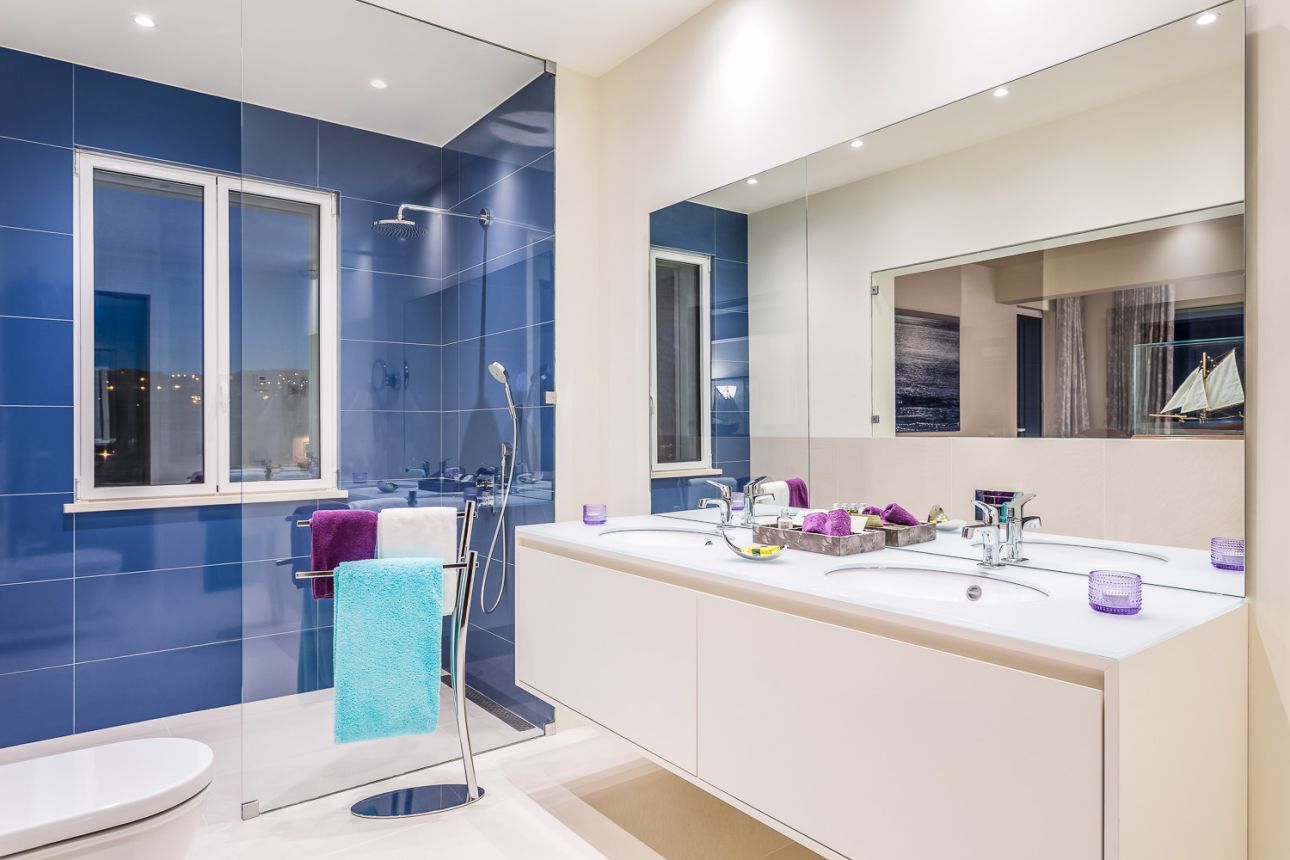 11 | Choose blue tones for a youthful and modern bathroom, but layer tiles of varying sizes to keep things interesting and varied. Villa Alegria in Lagos, Algarve, Portugal
More Ideas for Bedroom: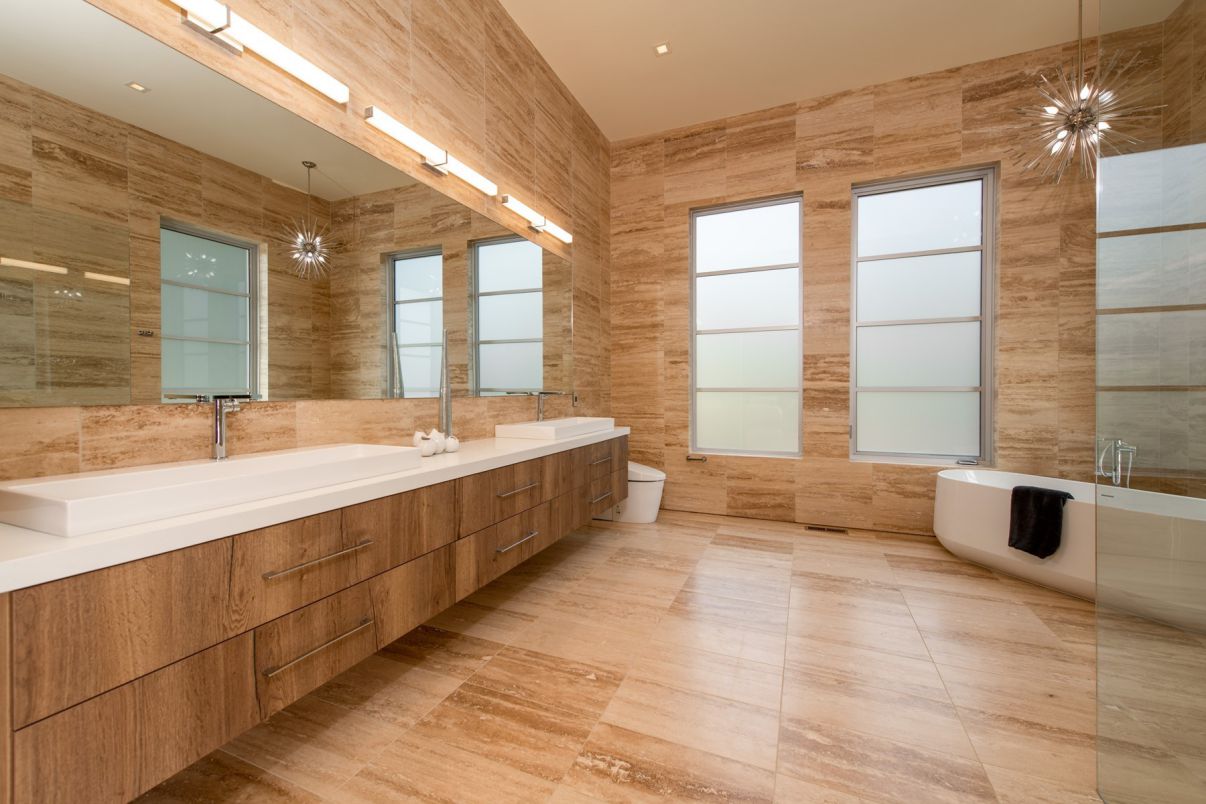 12 | Nothing is impossible for talented designers; they can arrange to create space and place items in accordance with the room's architecture, even if the room has a unique structure. A Masterful Expression of Contemporary Design in Los Altos Hills Offered at $10,800,000
13 | Greenery and a view of nature add a bit of space to a modern bathroom. Brilliantly Inspired Mid-Century Modern in Encino Listed for $5,295,000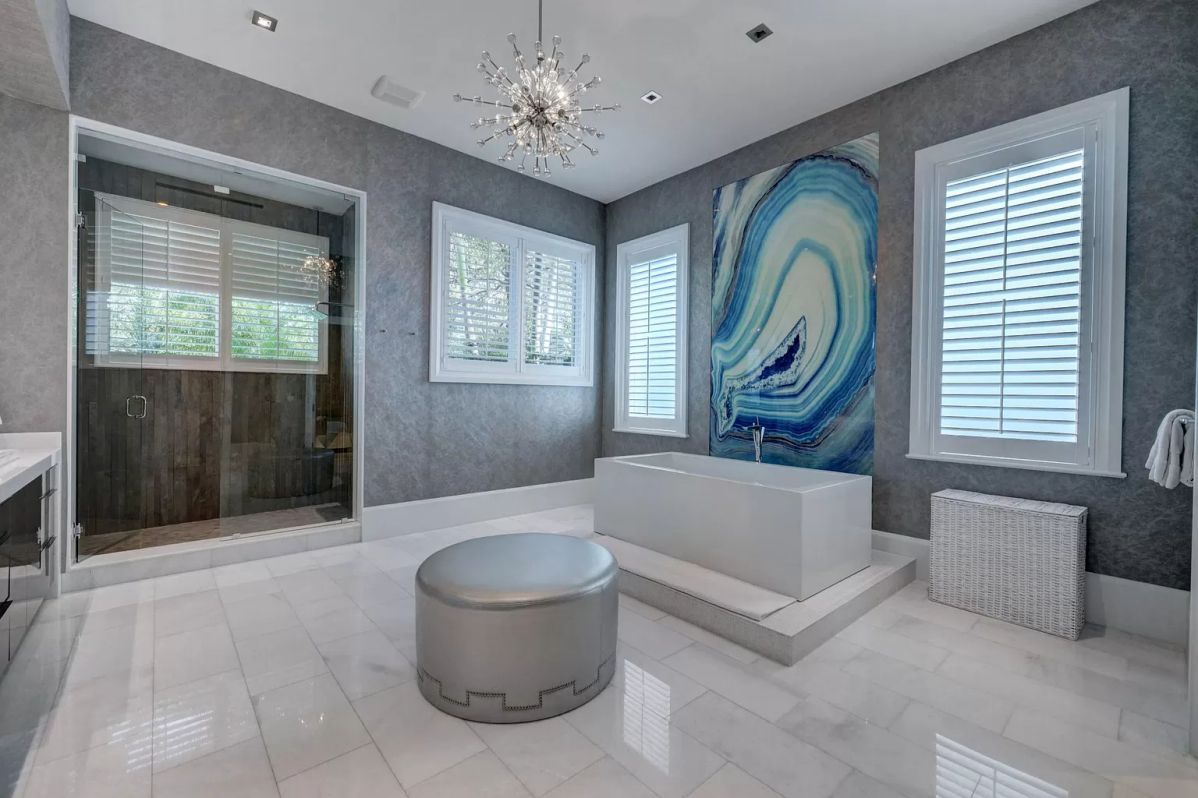 14 | With photo art, you can bring the ocean into your bathroom. When the room gets wet, everything appears to be well kept. A Pinnacle Estate Home in Palm Beach Gardens, Florida Listed for $10,400,000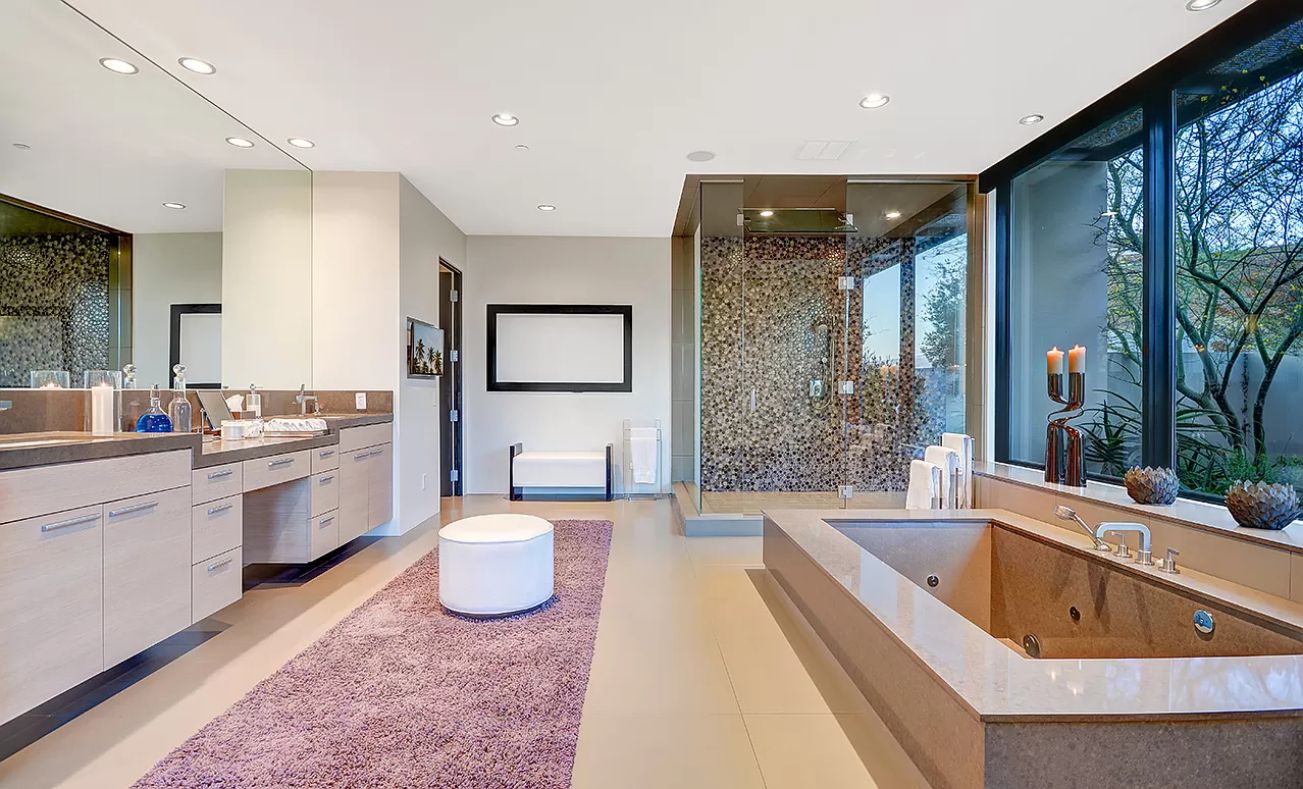 15 | The bathroom is decorated with an eye-catching design that includes matching the bathroom decoration style to the color of the bathtub and adding a splash of color and texture with a purple fur rug. 22750 Hidden Hills Rd – The Pinnacle House in Yorba Linda Returns Market for $8 Million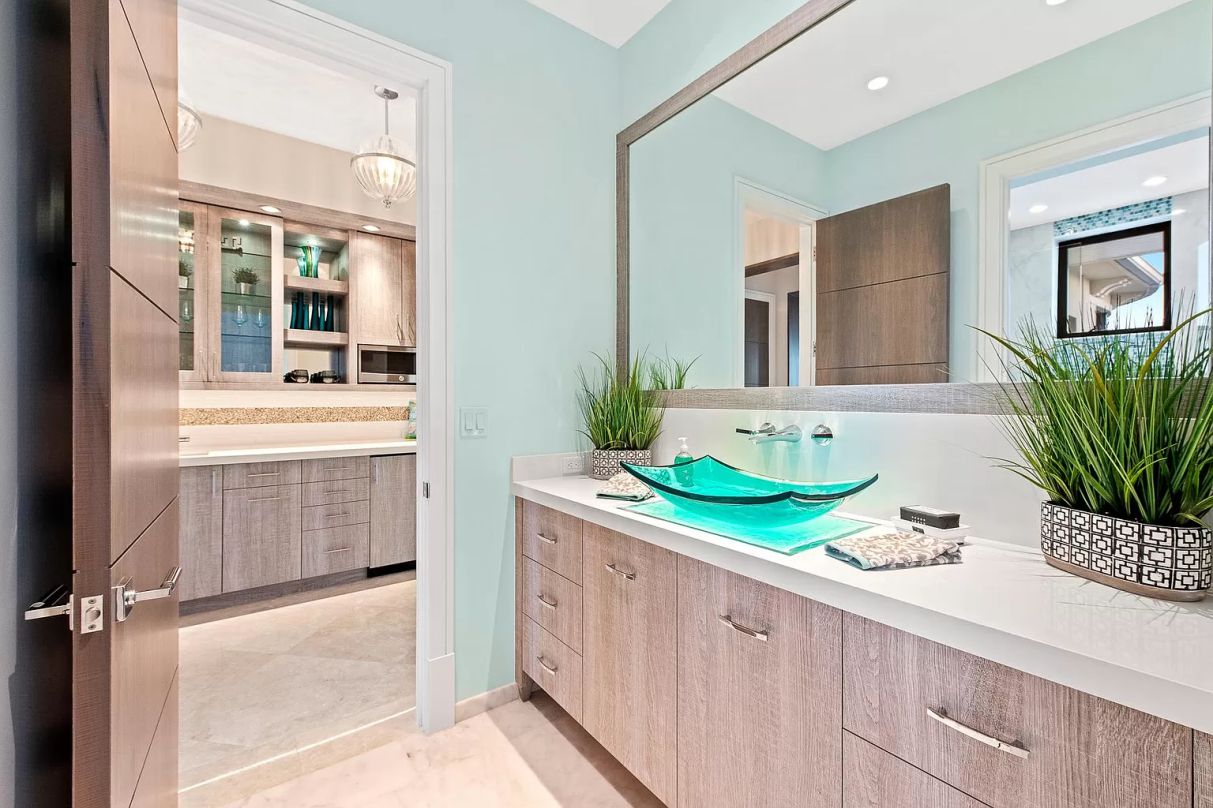 16 | Two lovely small pots, as well as a green washbasin in an innovative style, bring the space together. The Widmer Harbour Estate in Boca Raton for Sale at $10.8 Million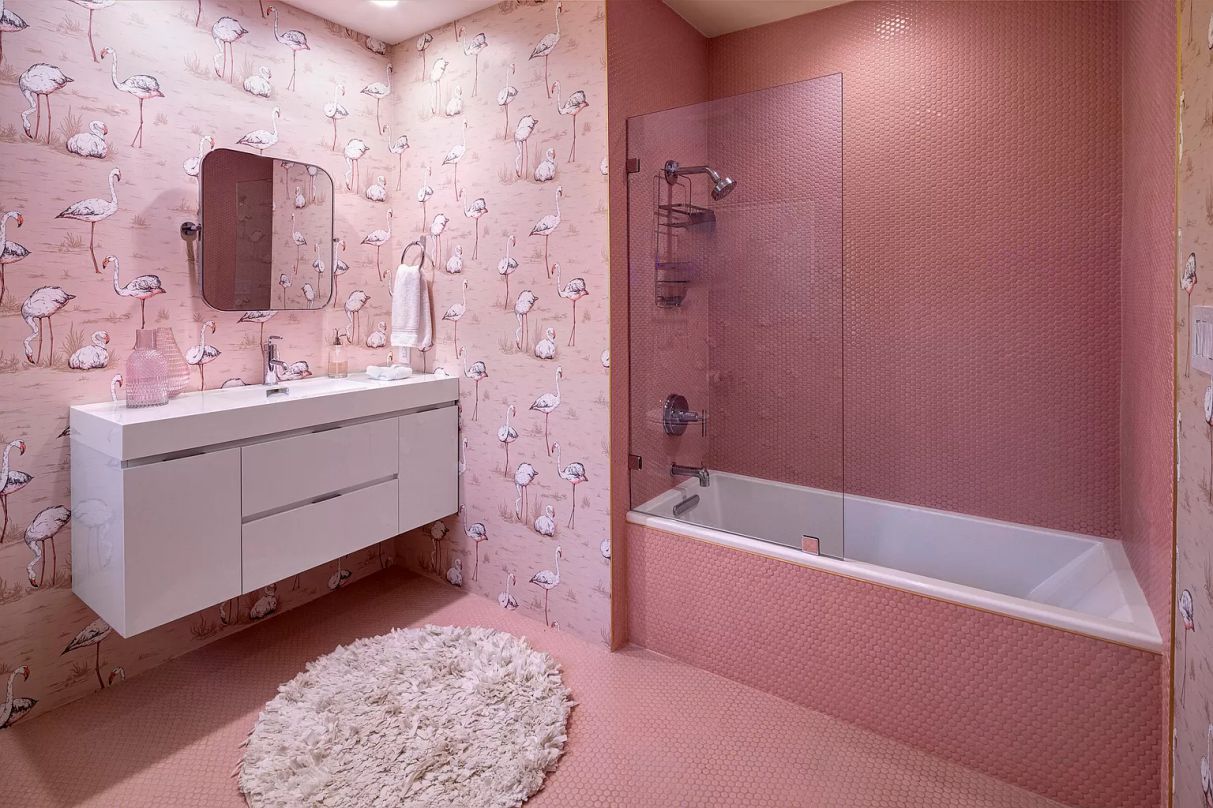 17 | Do you want a bright, one-of-a-kind bathroom? Take note of this bathroom, which uses wallpaper to add a touch of sweetness to your space. 70328 Placerville Road – The Perfect Desert Escape for Sale at $3.4 Million
More Ideas for Living room: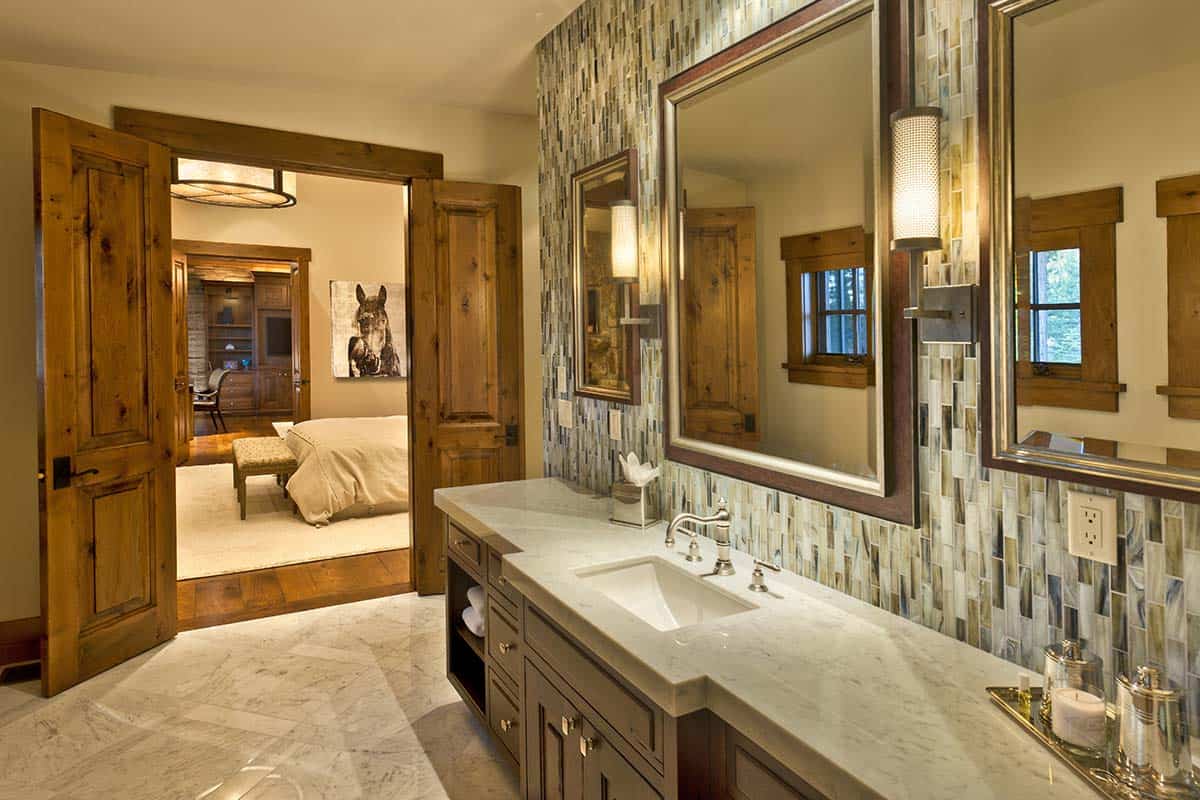 18 | Although this is a modern bathroom with modern equipment, the use of wood and yellow lighting gives the space a classic feel. 8186 Valhalla Drive – A Magical Martis Camp Home for Sale at $8.5 Million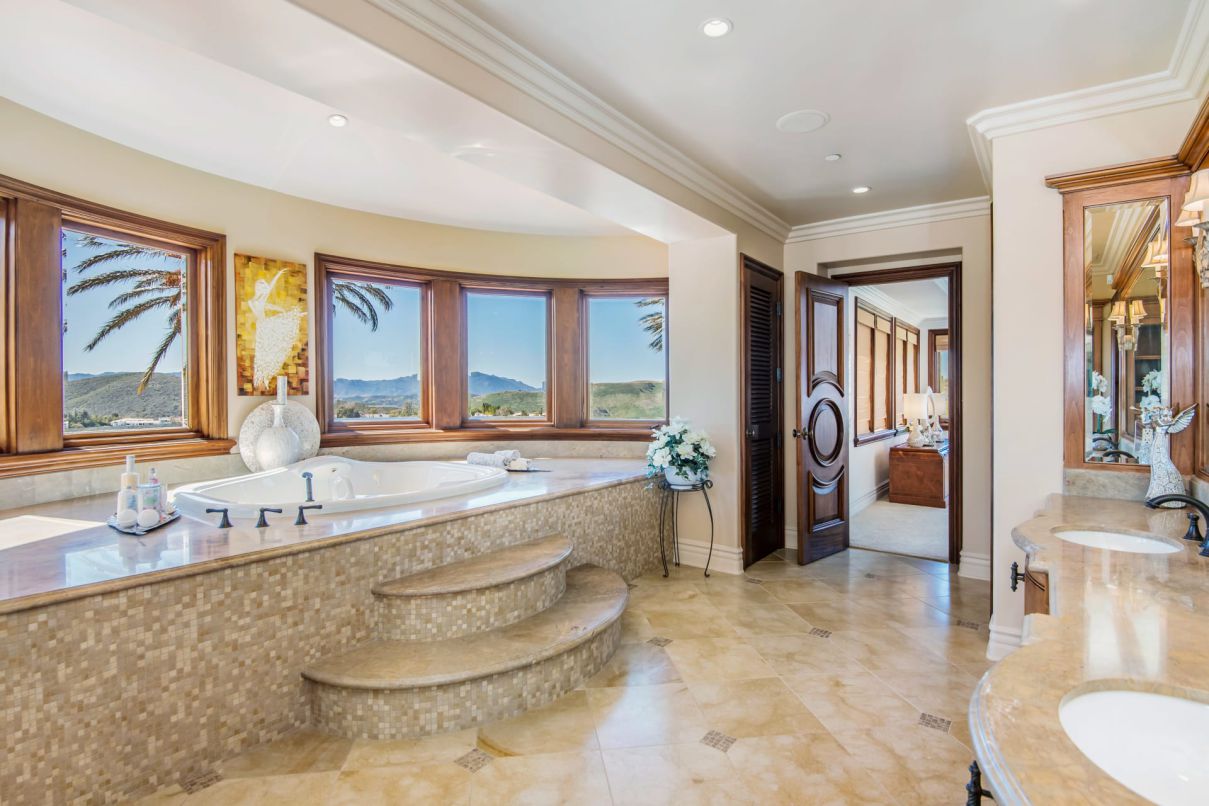 19 |You can't help but think of this bathroom architecture when you think of luxury houses with a lot of space. The use of marble, as well as the arched design, makes the room stand out. 1233 Woodland Grove Ct – A Westlake Village Italian Villa on Market for 9.65 Million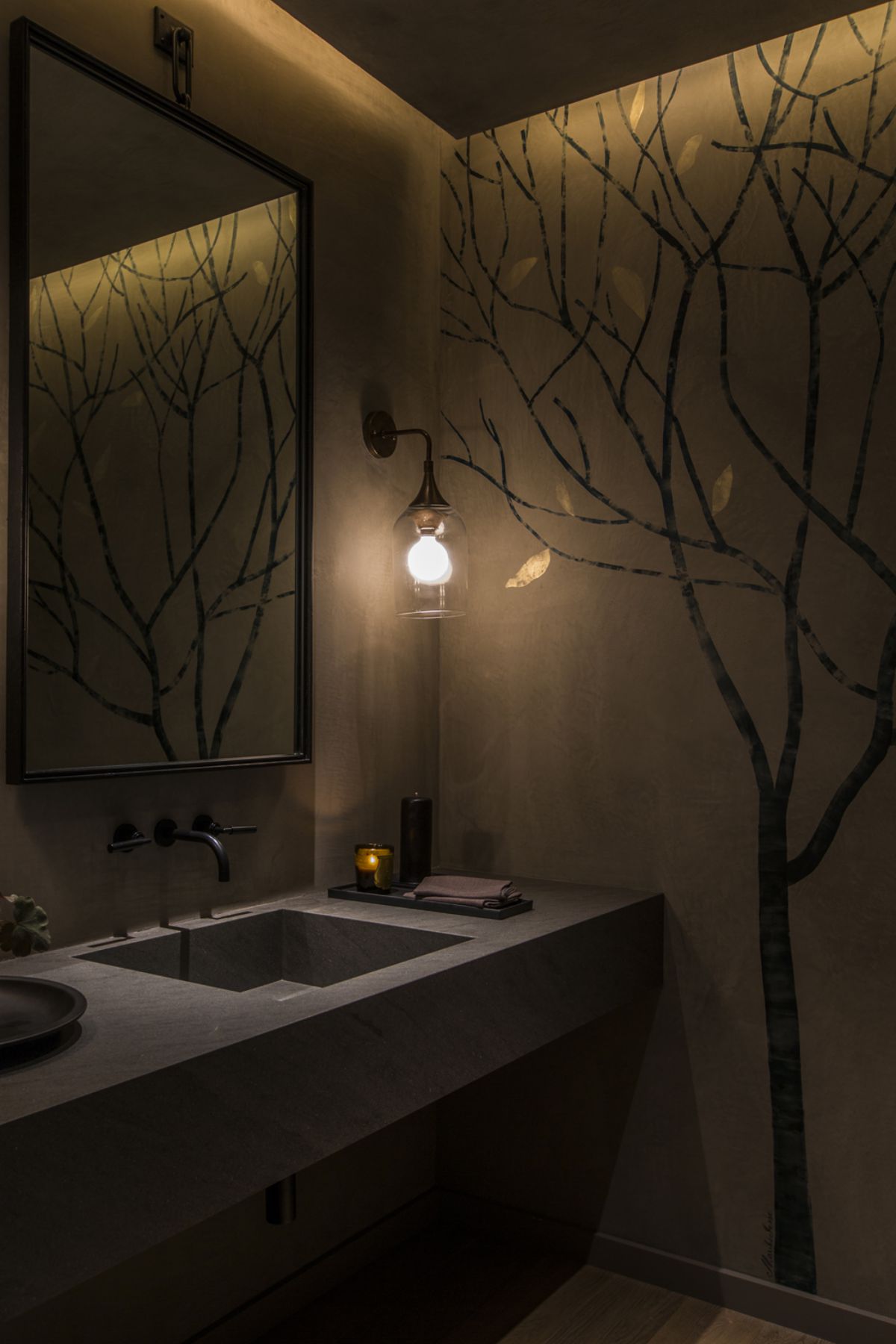 20 | This is a lovely photograph with a delicate painting on the wall and yellow lighting, as if you are in tune with nature. Tiburon Home in Marin County, California by Walker Warner Architects
---
Thousand of high quality images of Bathroom and more you can see at Bathroom Gallery.