Architecture Design of Brick Screen House
Description About The Project
Brick Screen House designed by MS Design Studio is a traditional style home which has charm written all over it. Indeed, the architect employs the subtle Indian and earthy aesthetics while designing the 'Brick Screen House' in Vadodara, Gujarat. Keeping in mind the region's hot and dry climatic conditions, the firm incorporated brick screens in the façade, which acted as a double wall and buffer space between the living spaces and the exterior façade. Thus, it balances views, sunlight and connection to the outdoors with maintaining privacy in the house.
Indeed, tailored to the client's aesthetic, the material palette consists of earthy materials such as Kota stone, terrazzo tiles, wood and cane. The Kota tiles have been used in different finishes such as the mirror finish and river finish throughout the home. The furniture and fixtures such as the handi lamps and the swing on the terrace reflect an ethnic aesthetic. It reflects through the sophisticated design of living area, include living room, dining room, kitchen, bedroom and bathroom.
Also, the structure to a family of 5, is equal parts rustic and regal. Catering to the family's taste, the home evokes earthiness and Indianness and is perfectly suited to the region's climatic conditions. In addition to this, the little courtyard which acts as a transition space on the ground floor stays lit through out the day giving out a light and airy feel to the spaces. Same way the security grills on the ground floor create a beautiful play of light through the day.
The Architecture Design Project Information: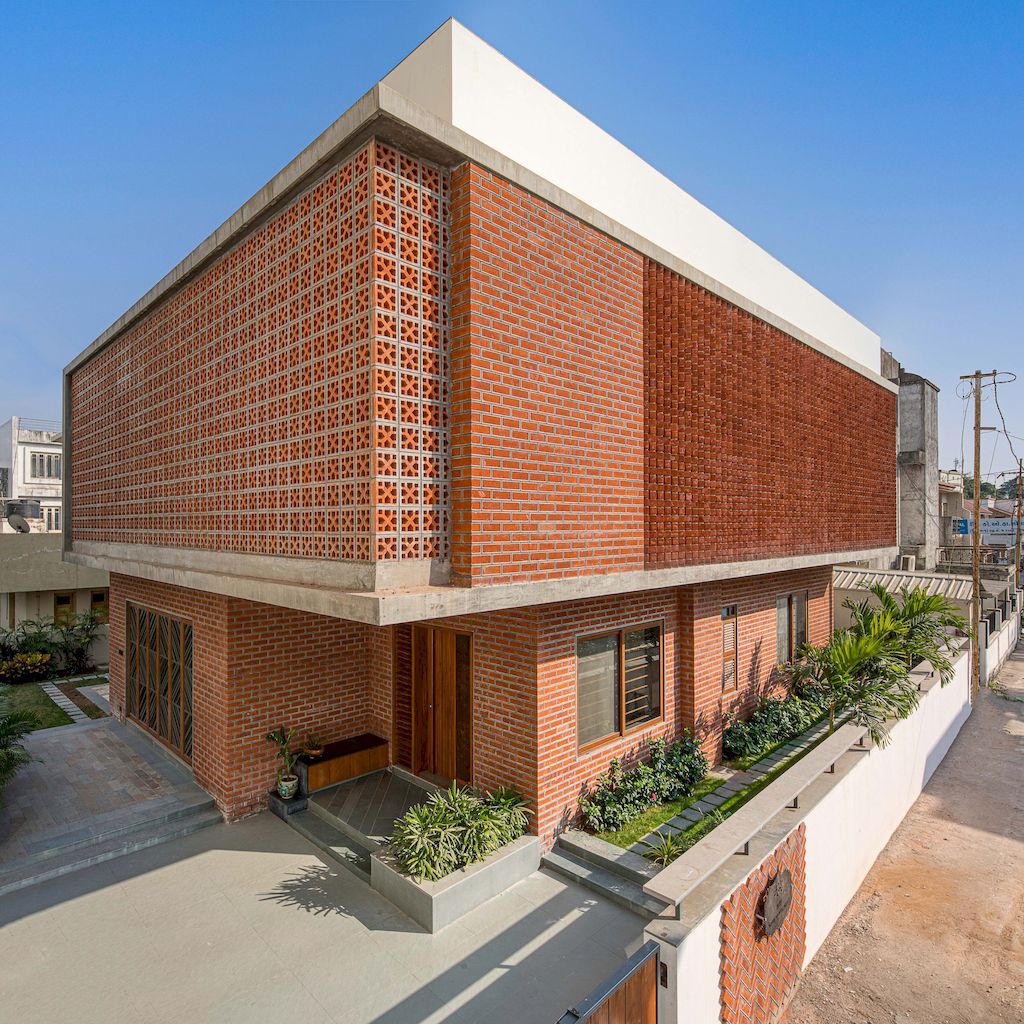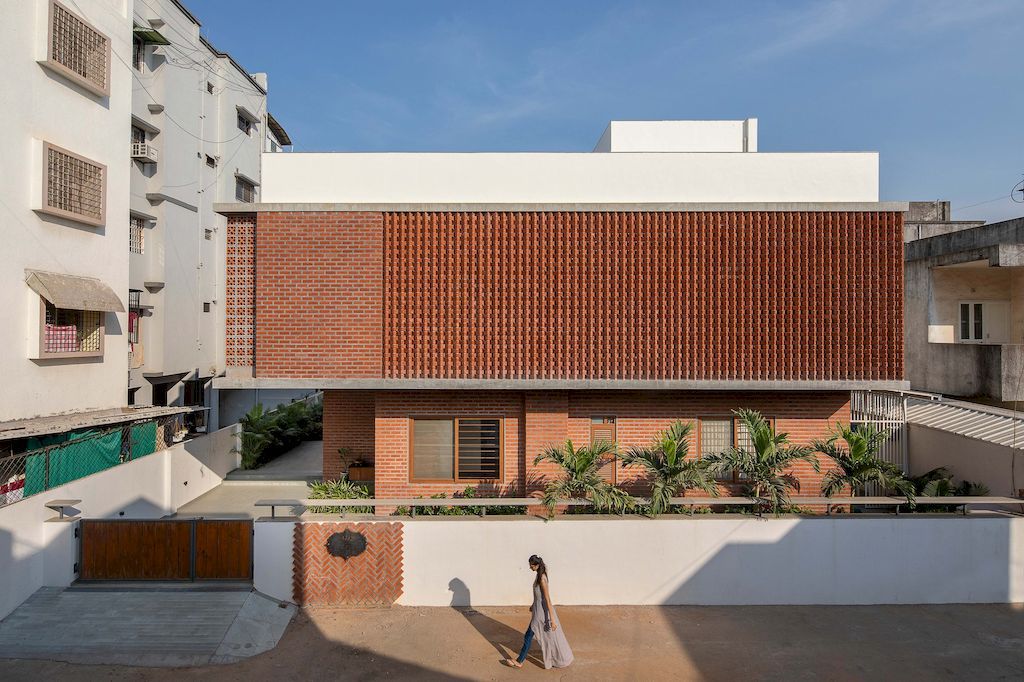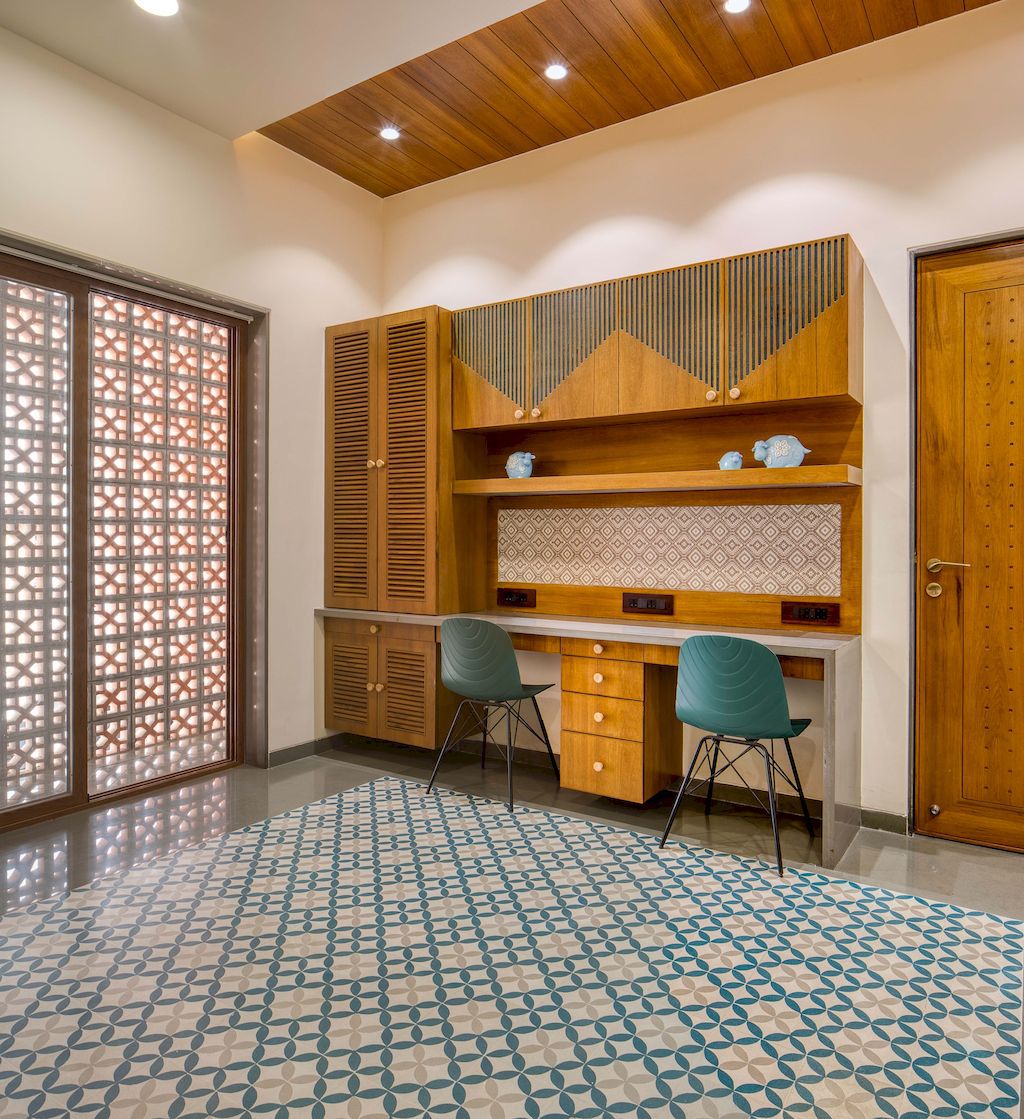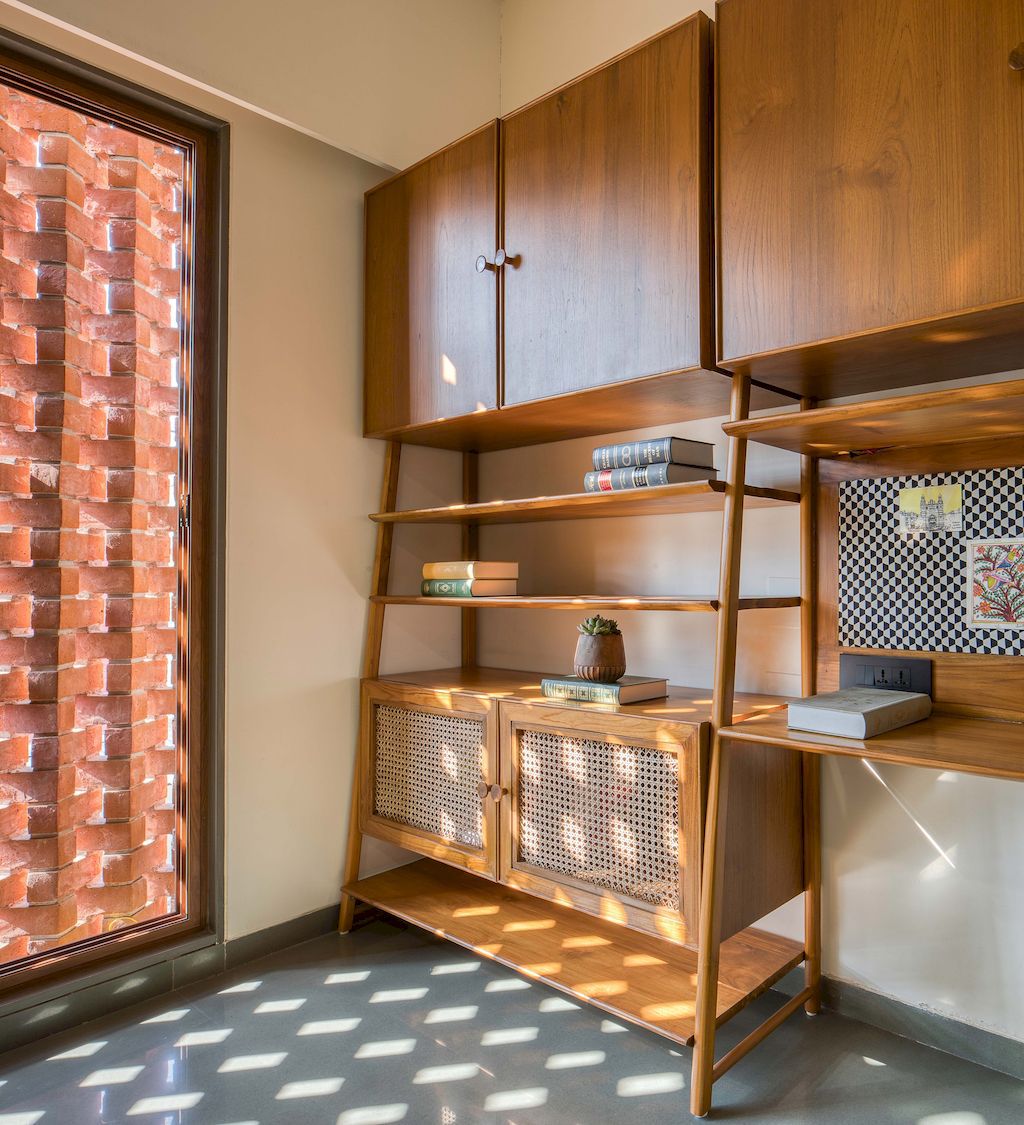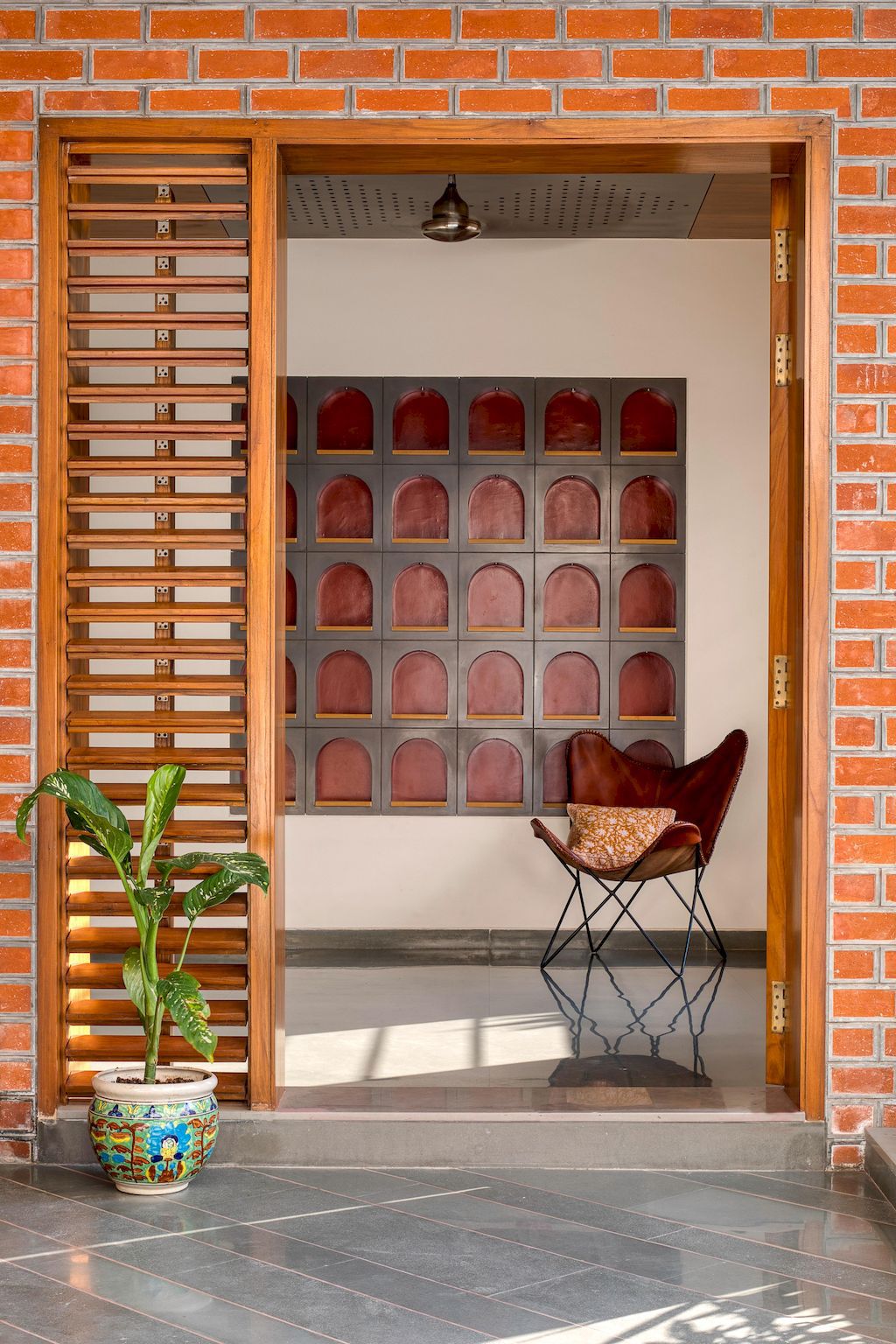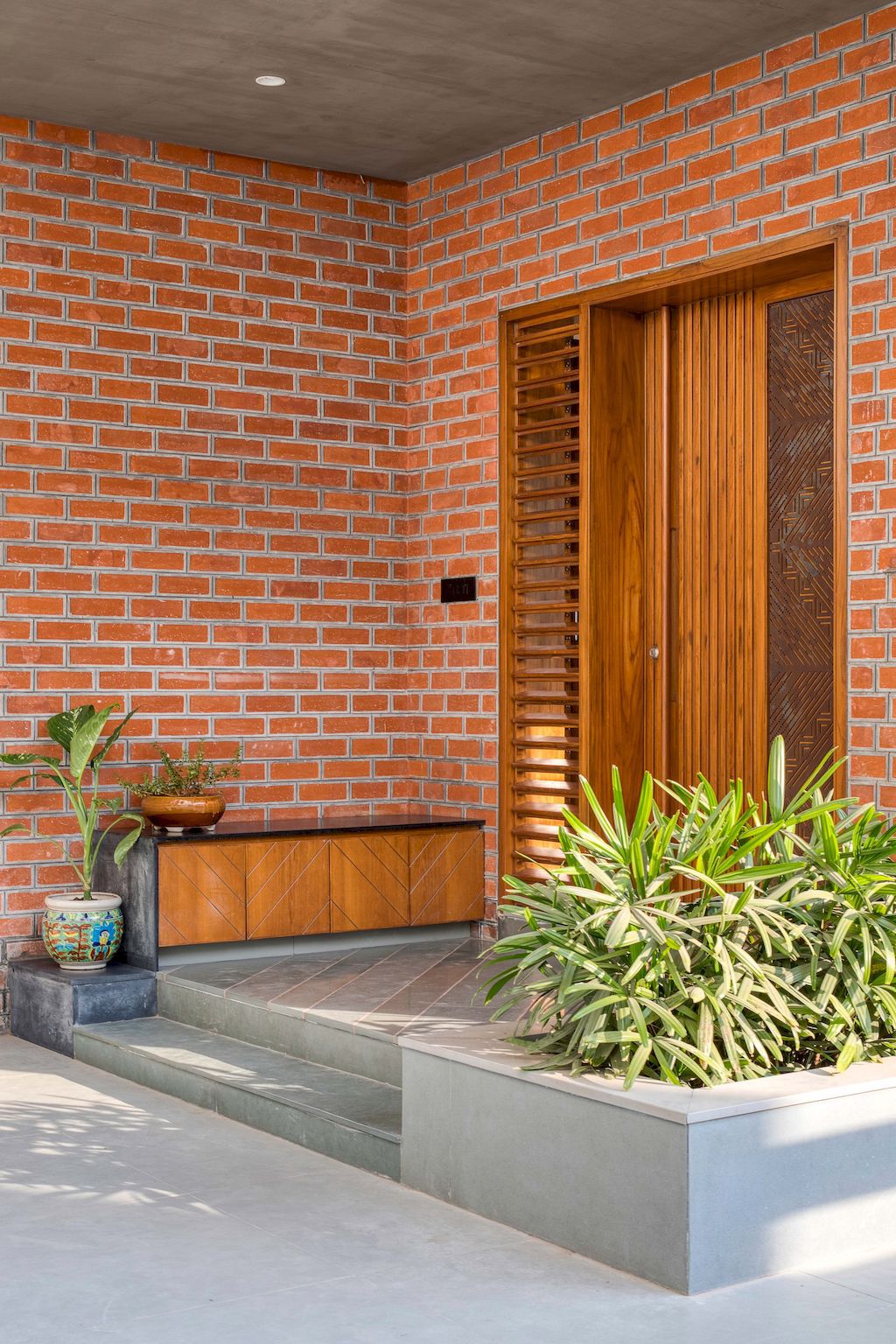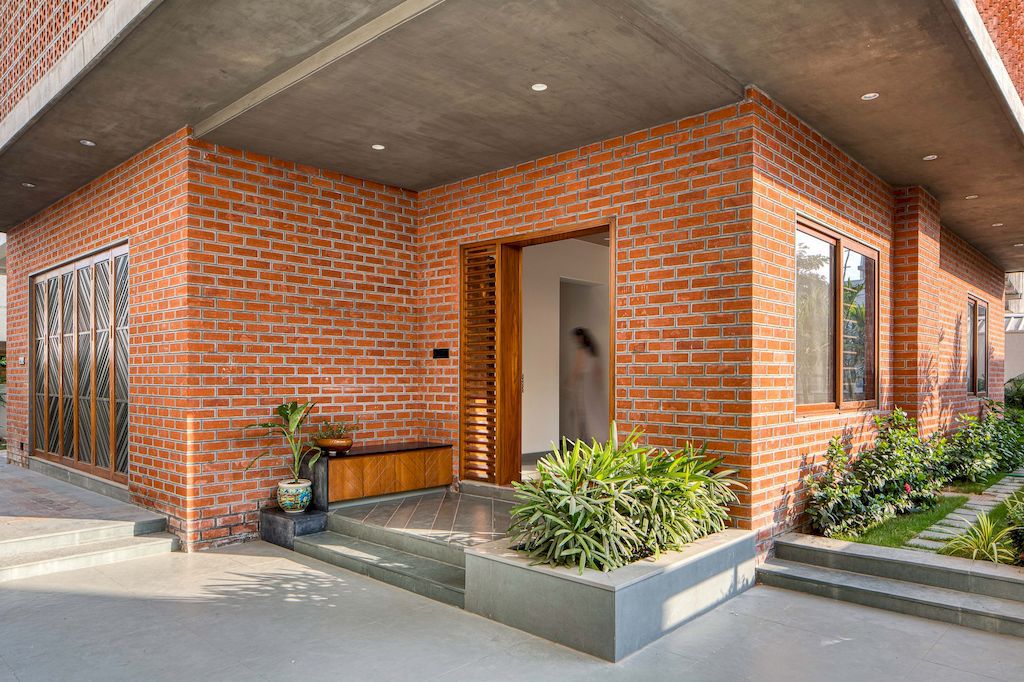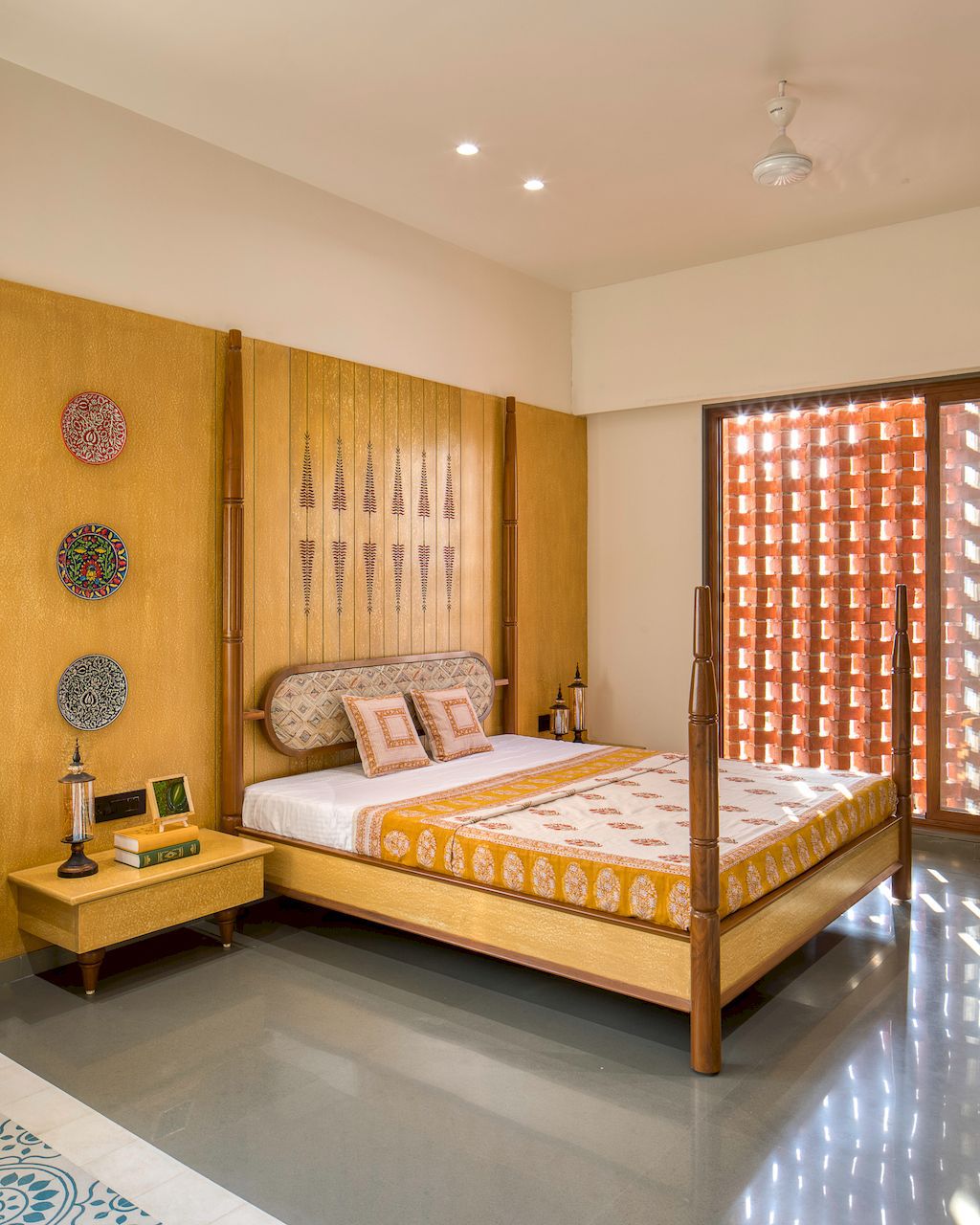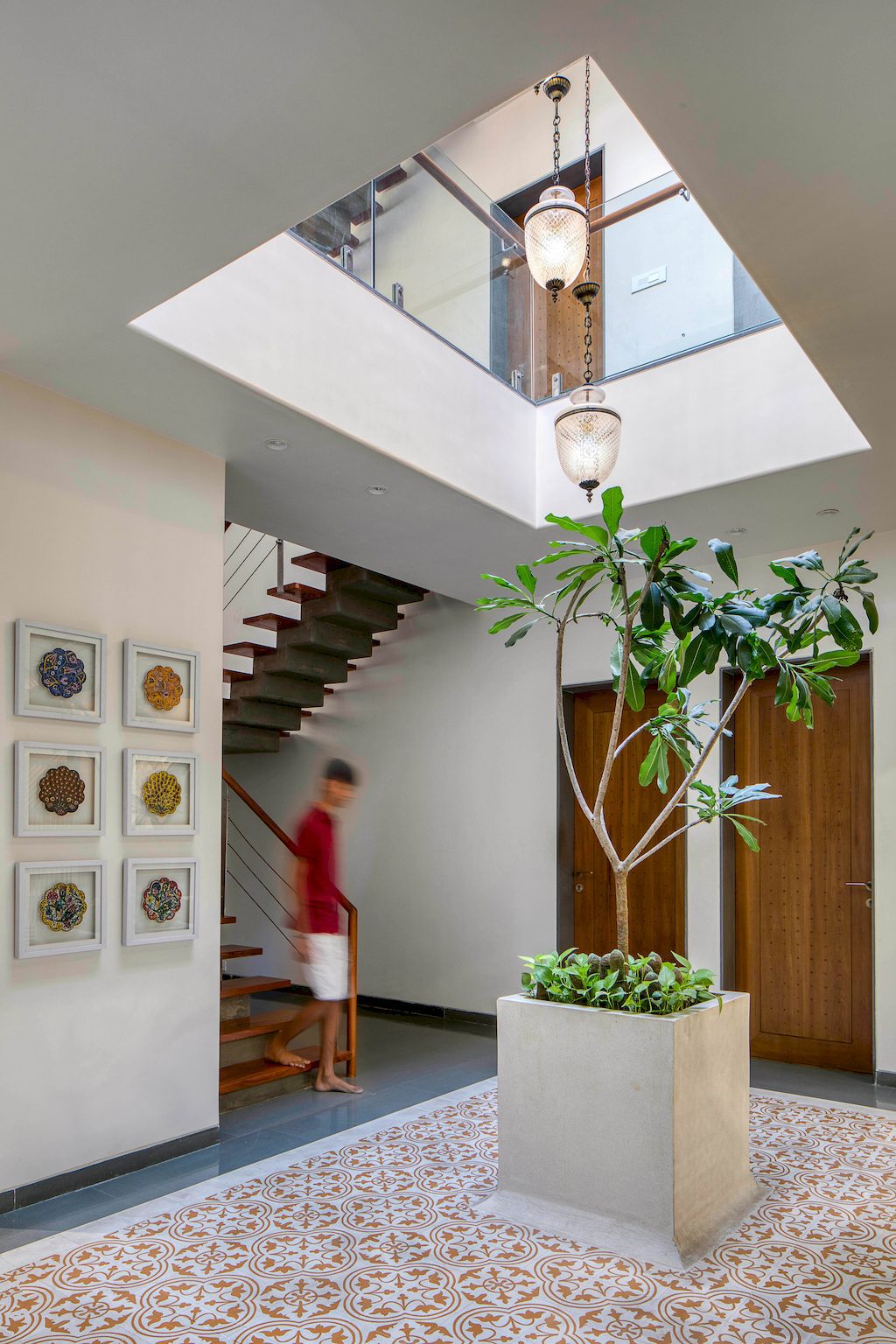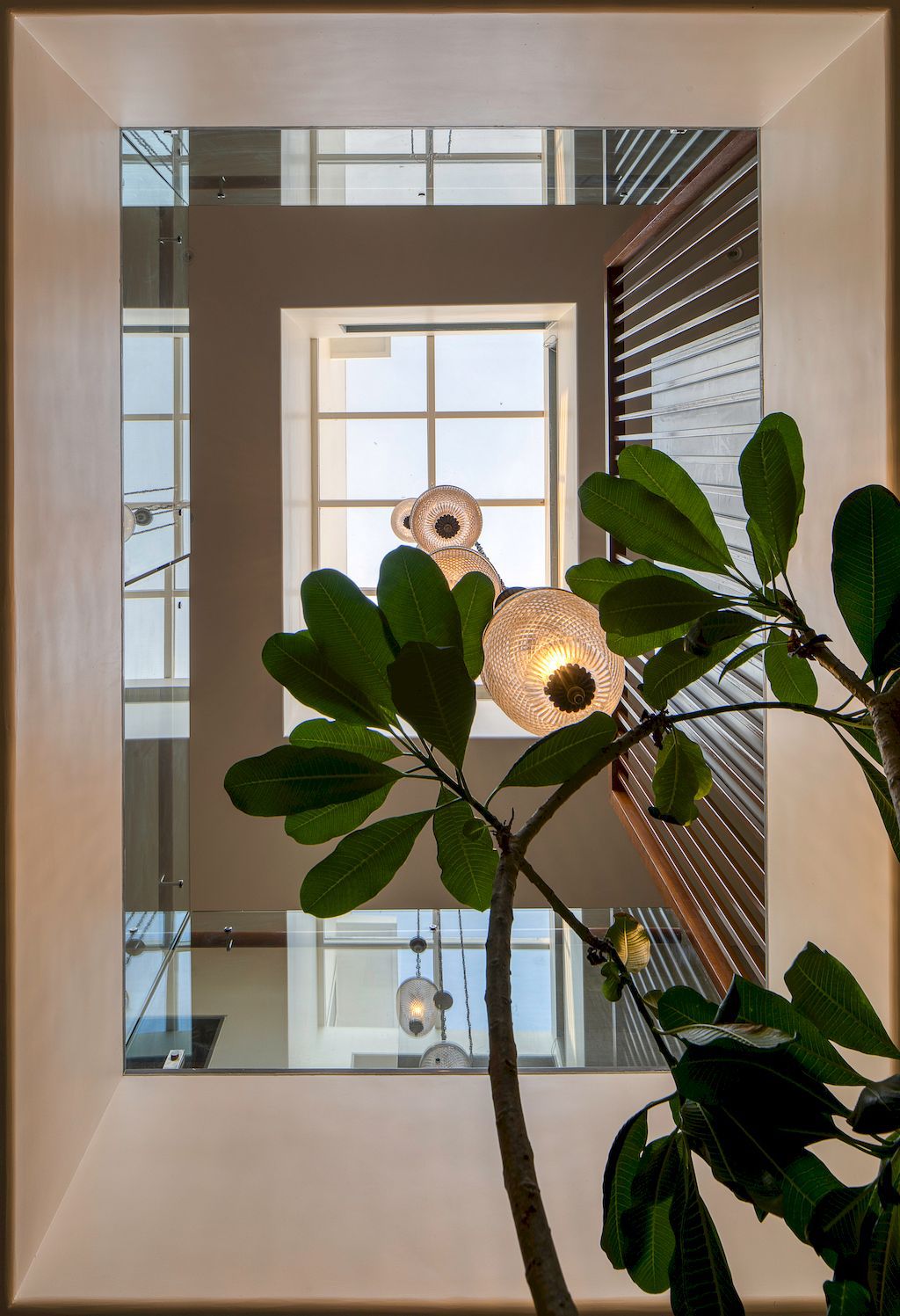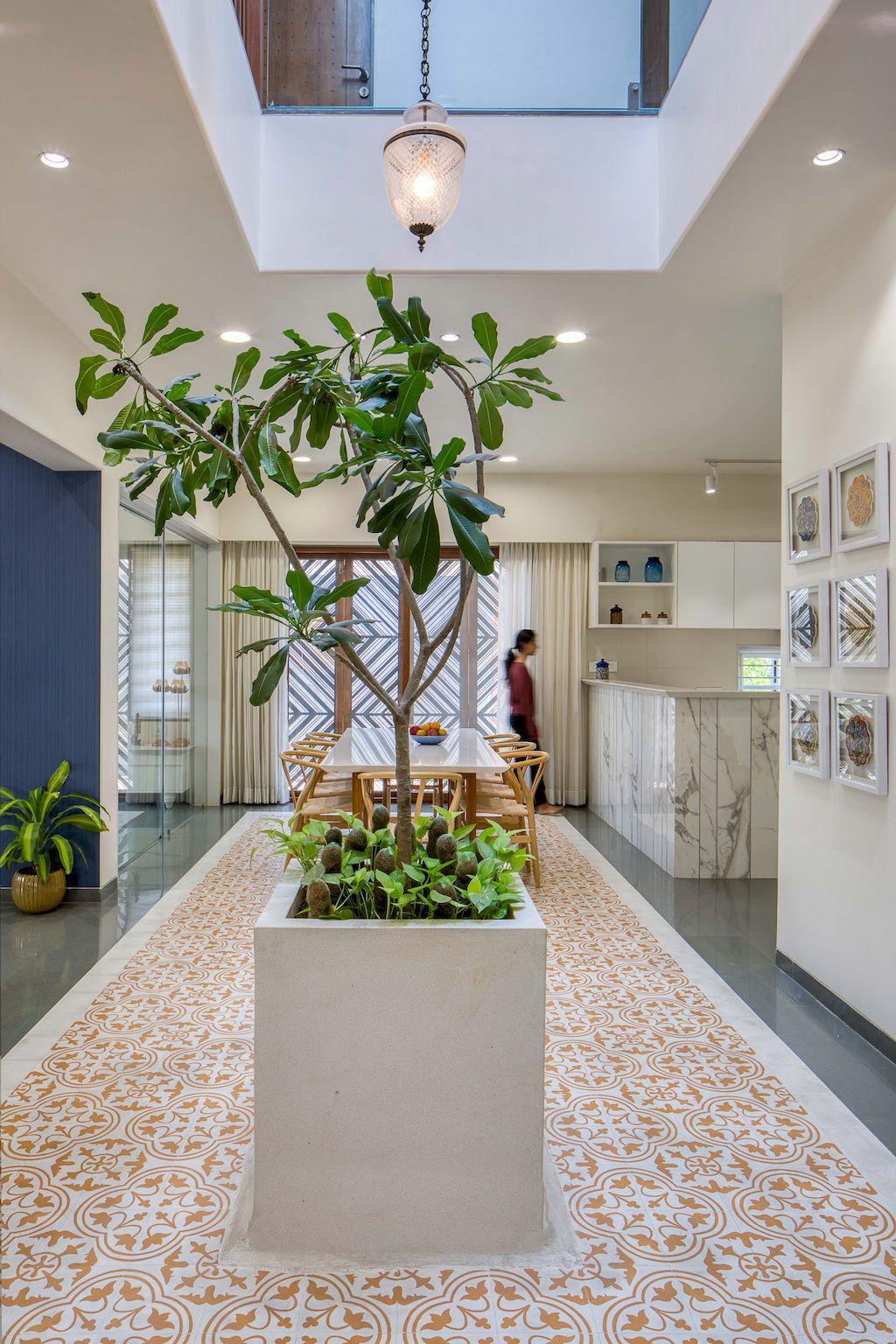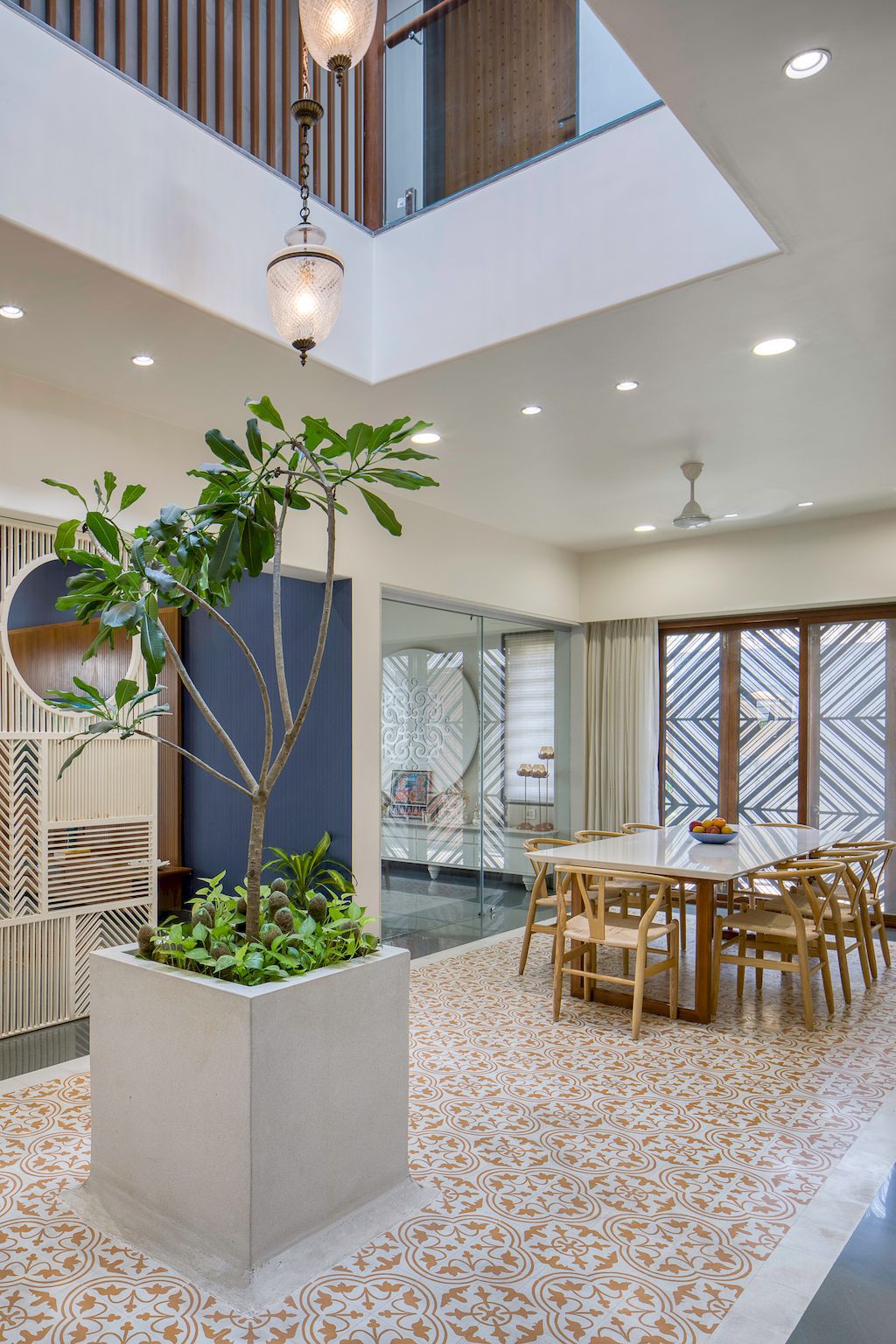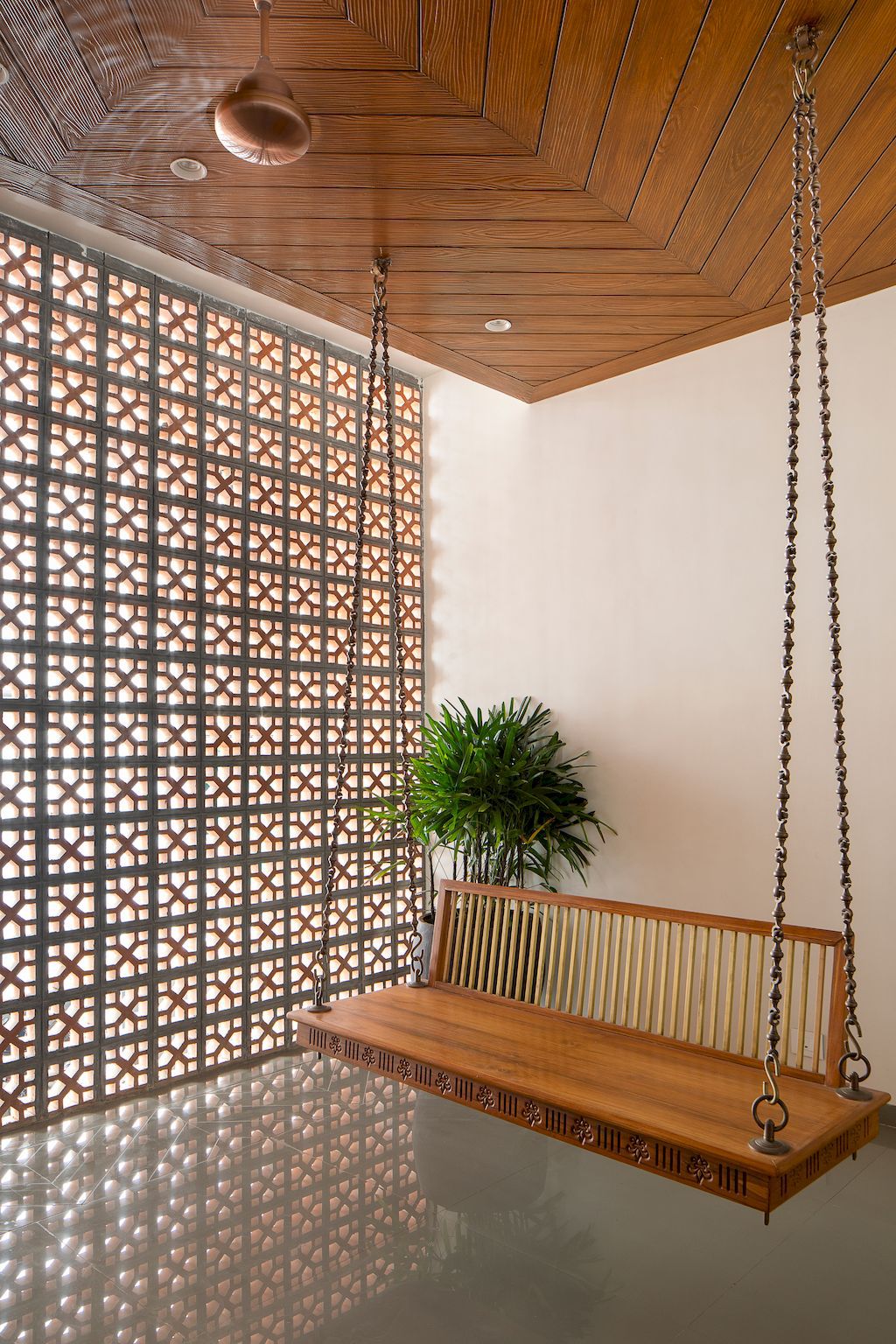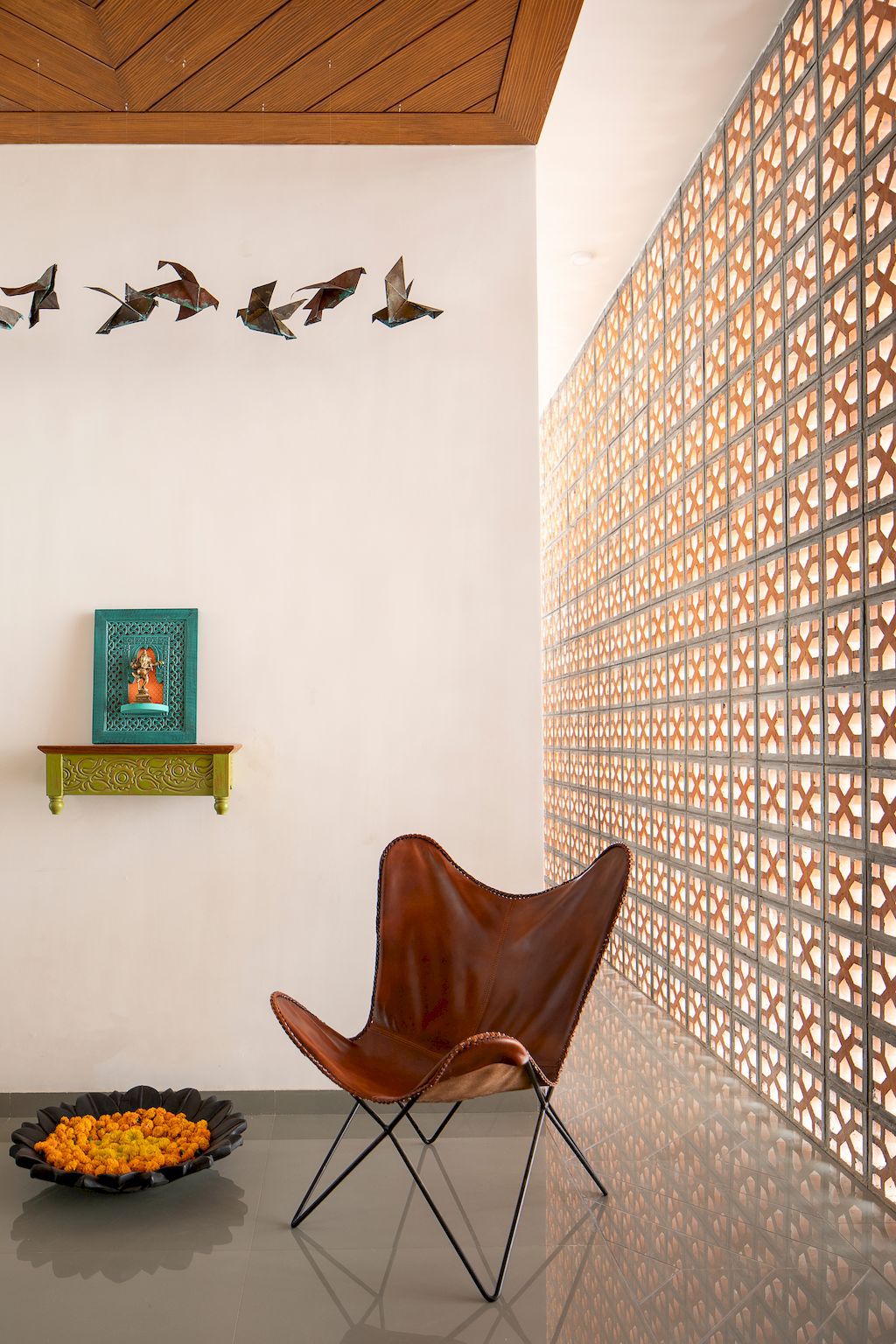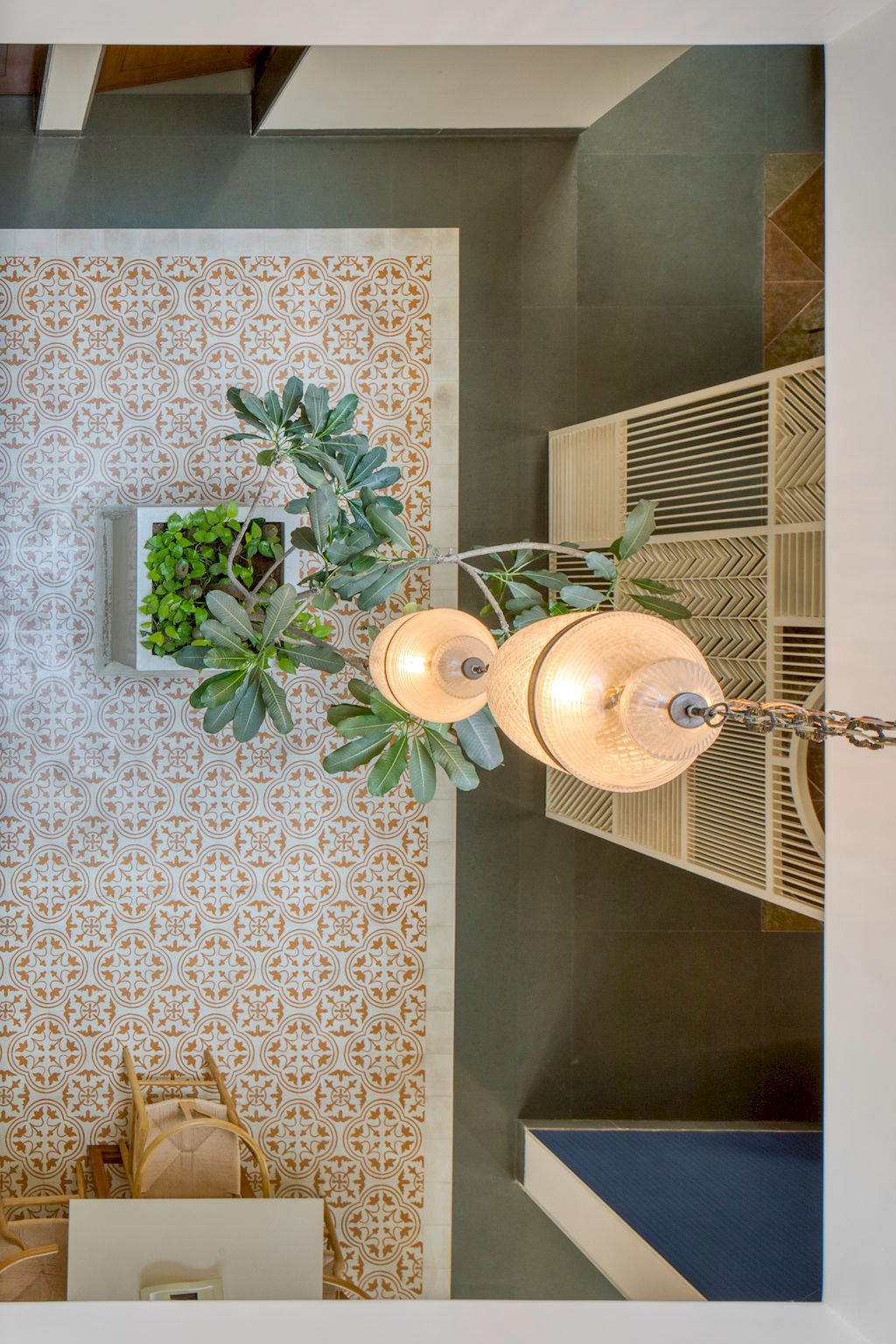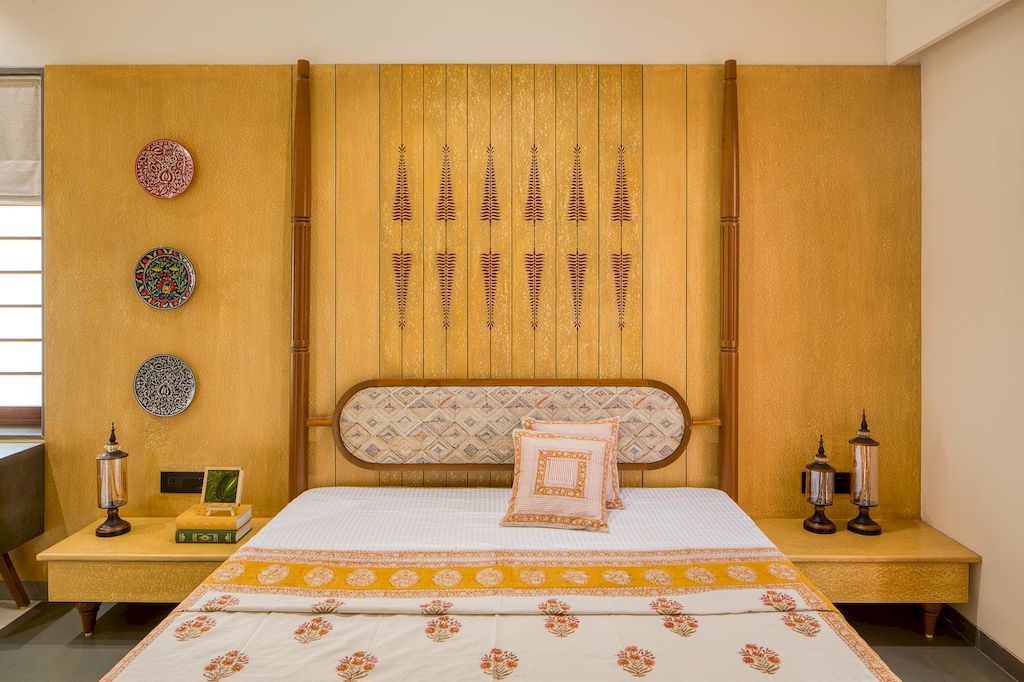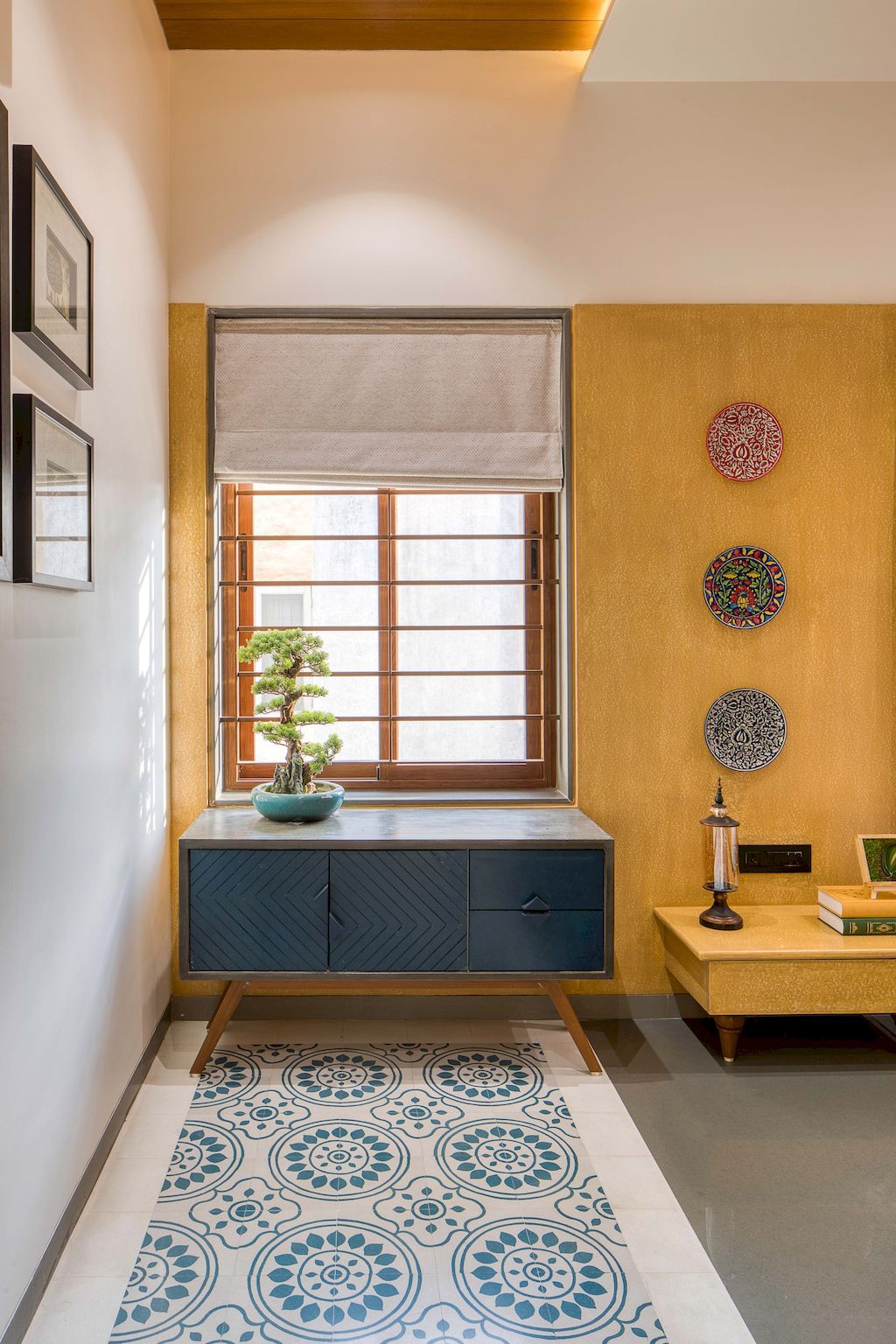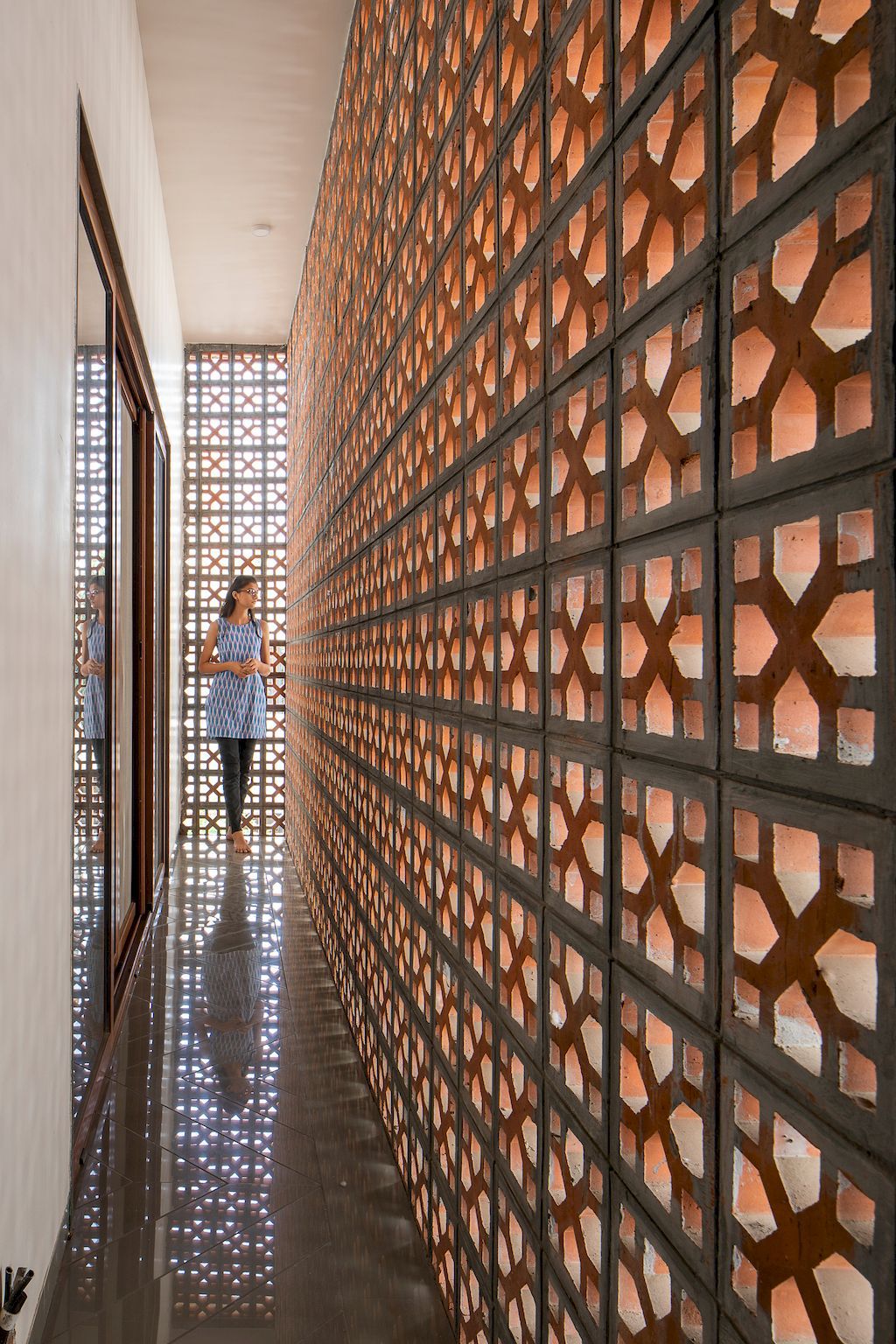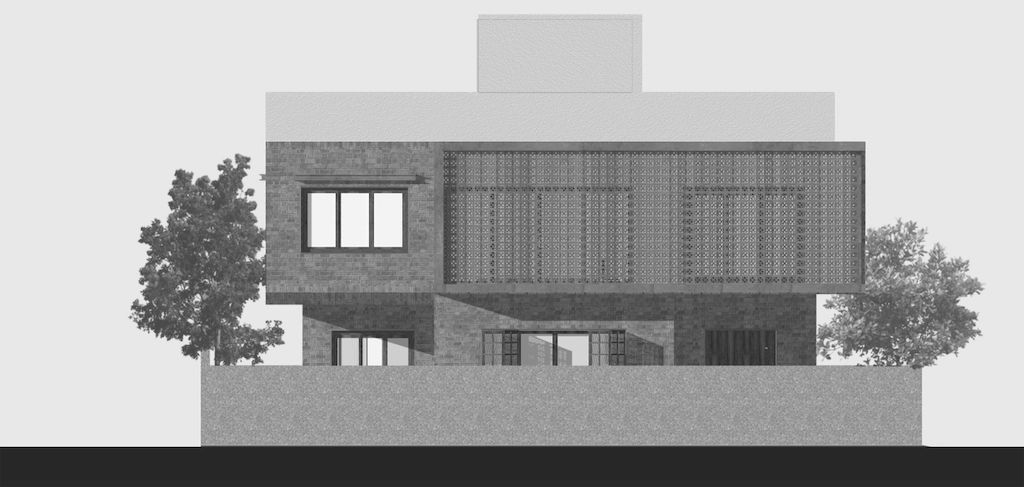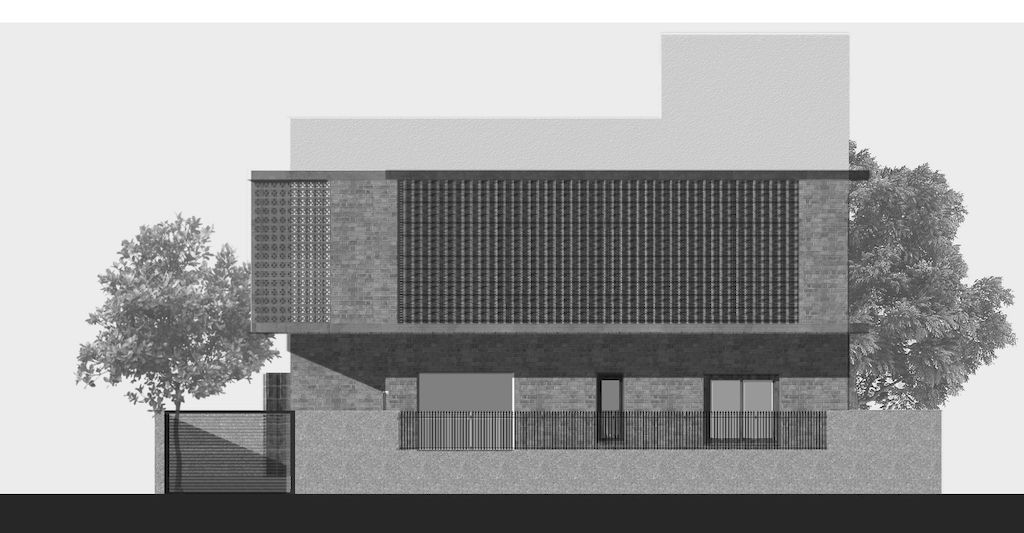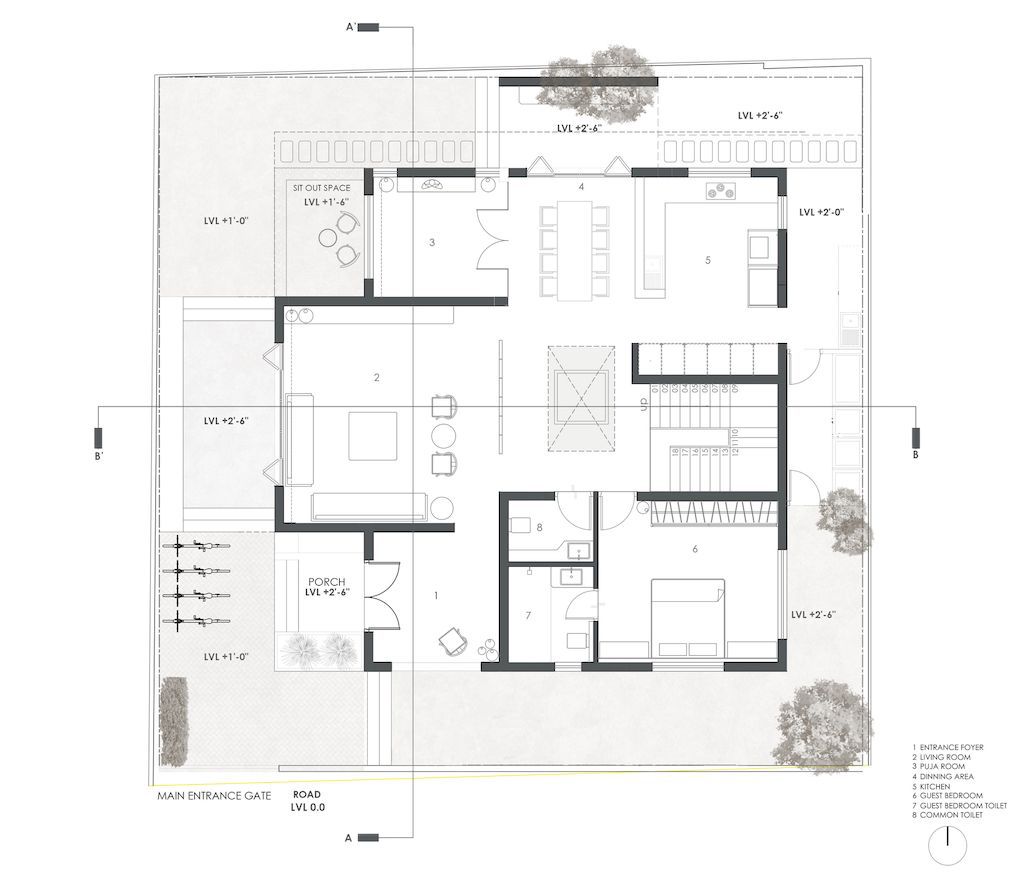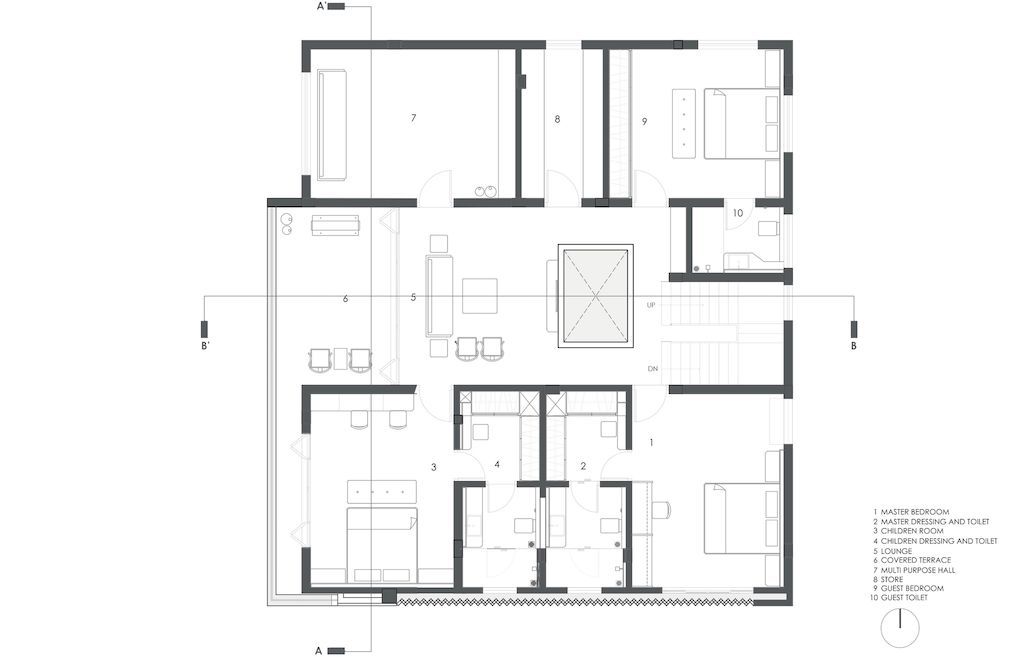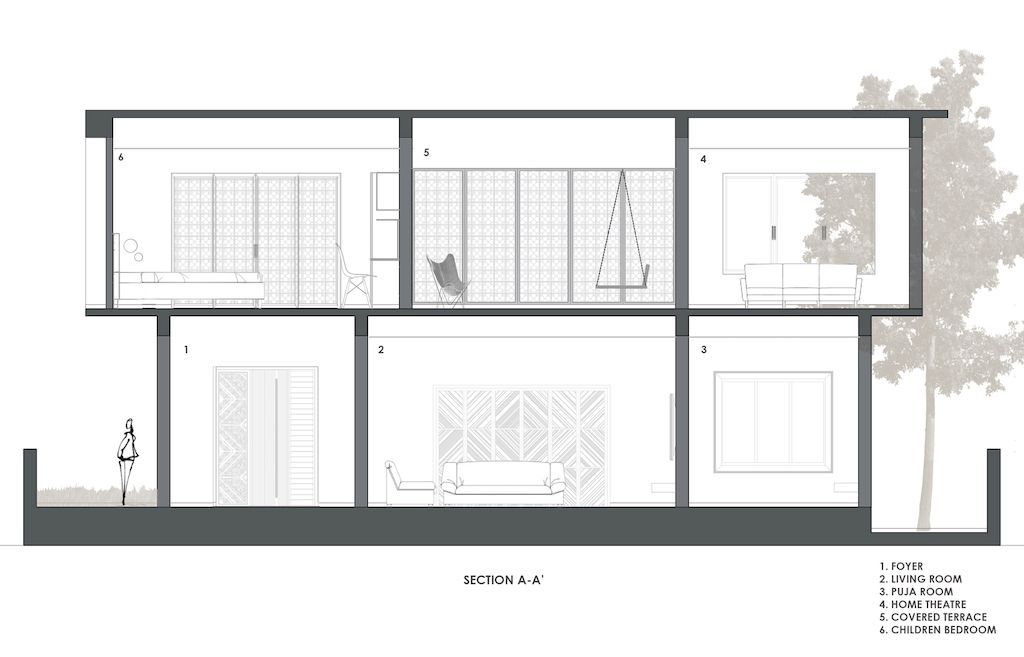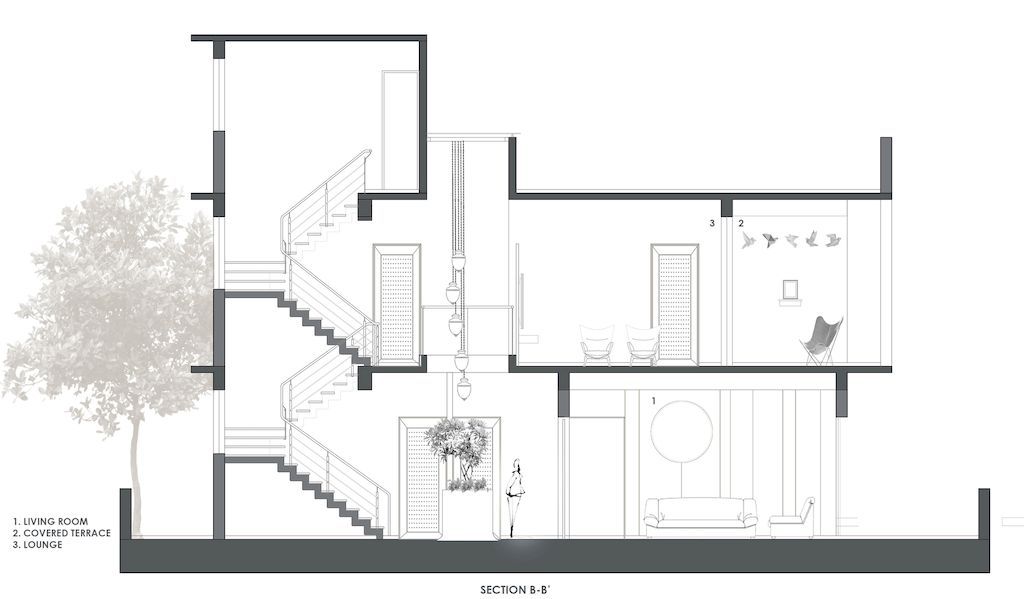 The Brick Screen House Gallery:
Text by the Architects: A house should reflect the taste and the personality of its owner as well as the ability of the architects to make the whole come together and form a space fit for its occupants and its context. And that's the philosophy we followed while designing this residence. The house follows a subtle Indian and earthy aesthetic as per the client's taste, and has been designed keeping in mind the climatic conditions of the place.
Photo credit: Umang Shah| Source: MS Design Studio
For more information about this project; please contact the Architecture firm :
– Add: 404 kalyan commercial hub, below gotri flyover, Vadodara, Gujarat 390015, India
– Tel: +91 90337 11437
– Email: [email protected]
More Projects in India here:
---