Architecture Design of Govardhan Villa
Description About The Project
Govardhan Villa designed by Amruta Daulatabadkar Architects adaa is an impressive project. It worked on the principles of simplicity in planning with a modern ensemble in interiors to create a home with seamlessly connected indoor outdoor spaces and harmonious with the landscape around.
For this house, with the application of Vaastu principles, the kitchen, living, and master bedroom placed in the SE, N, and SW directions, respectively. While the dining is placed at the core as a double – height space. Facilitating the intake of light as well as visual and vocal connectivity. With the floor plan consuming almost all the buildable area, the little scope of landscape within the side margins utilized to wrap the house in vegetation.
In addition to this, courts planned strategically to serve as spill out spaces for leisure but moreover to enhance the experience of the house from the inside. Besides, the Northern and Southern landscape pockets connect to the living and dining spaces. Hence, making the axis a space with through and through connection to the landscape, rendering the experience vast, open, and connected.
Once insides, simplicity fused with a modern theme becomes the idea of the interior design. Also, carrying forward concepts of continuity and connectivity. Besides, a minimal material palette helps in achieving this, the wooden cladding continued right from the ground floor walls to the second floor ceiling. While the stone finishes vitrified tile cladding continues from the interior court to the outside facade.
The Architecture Design Project Information: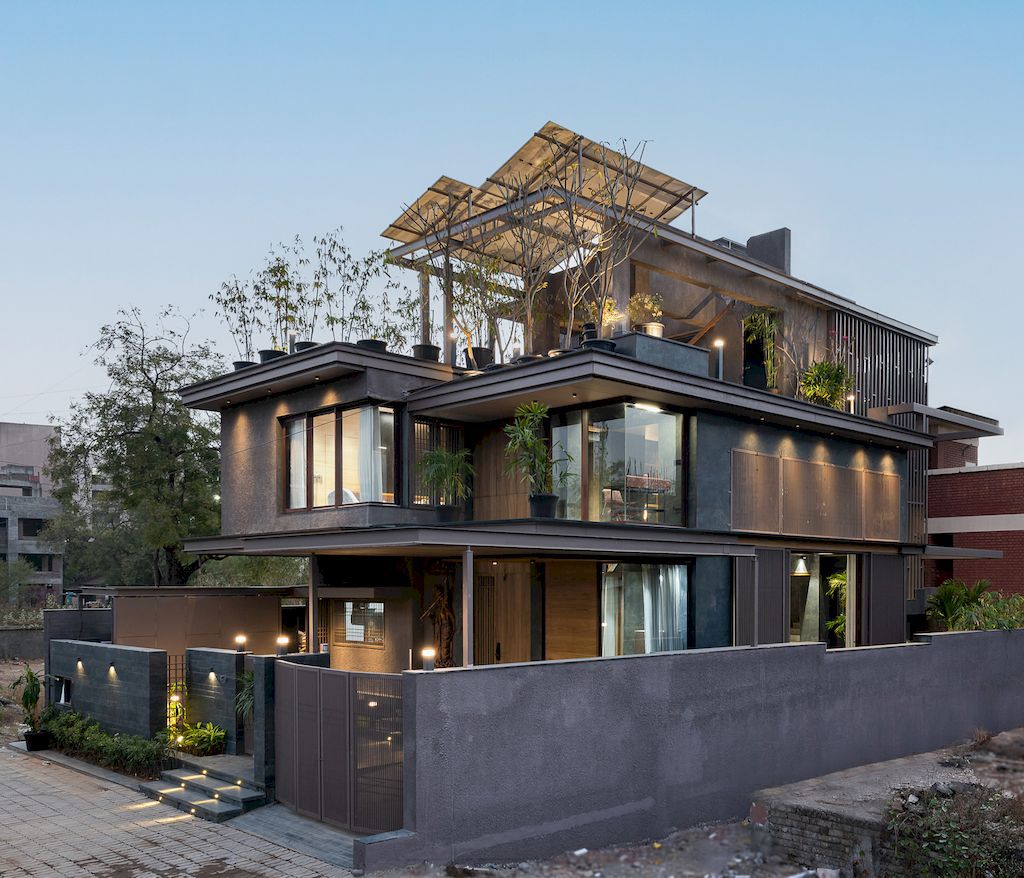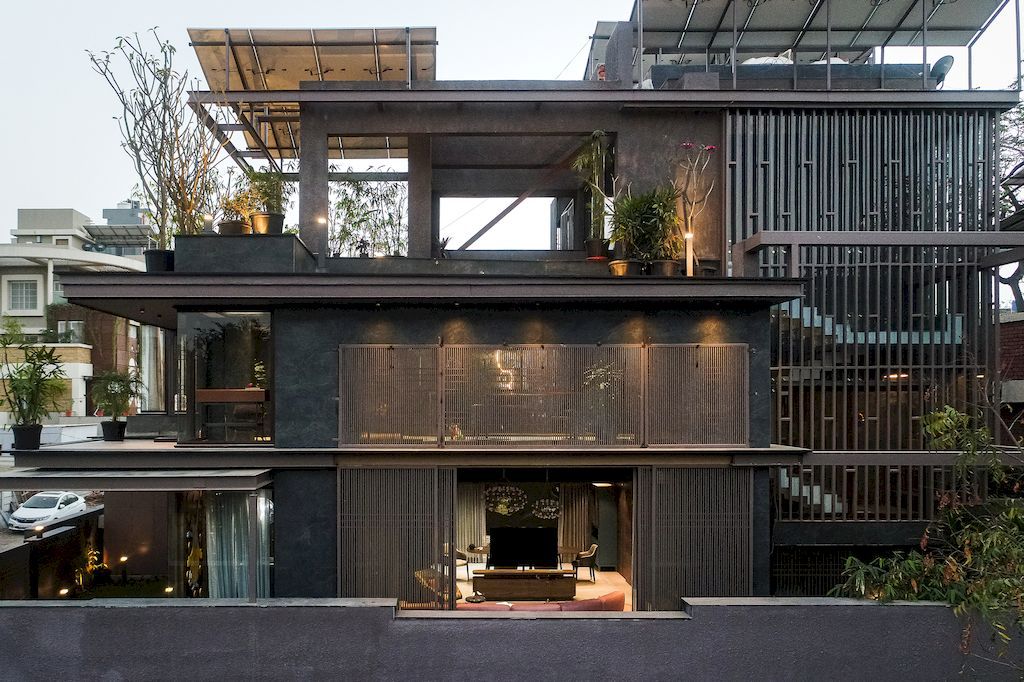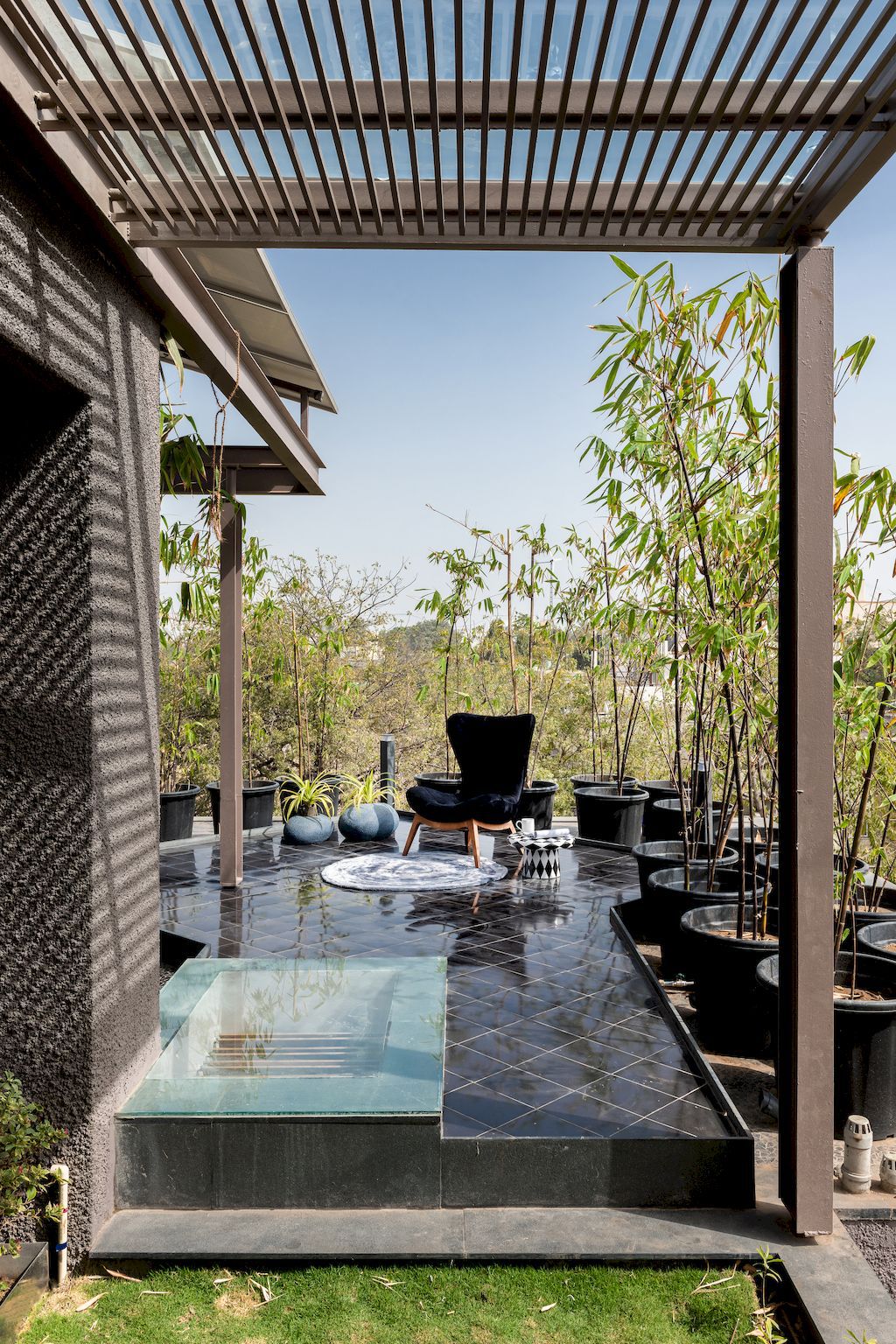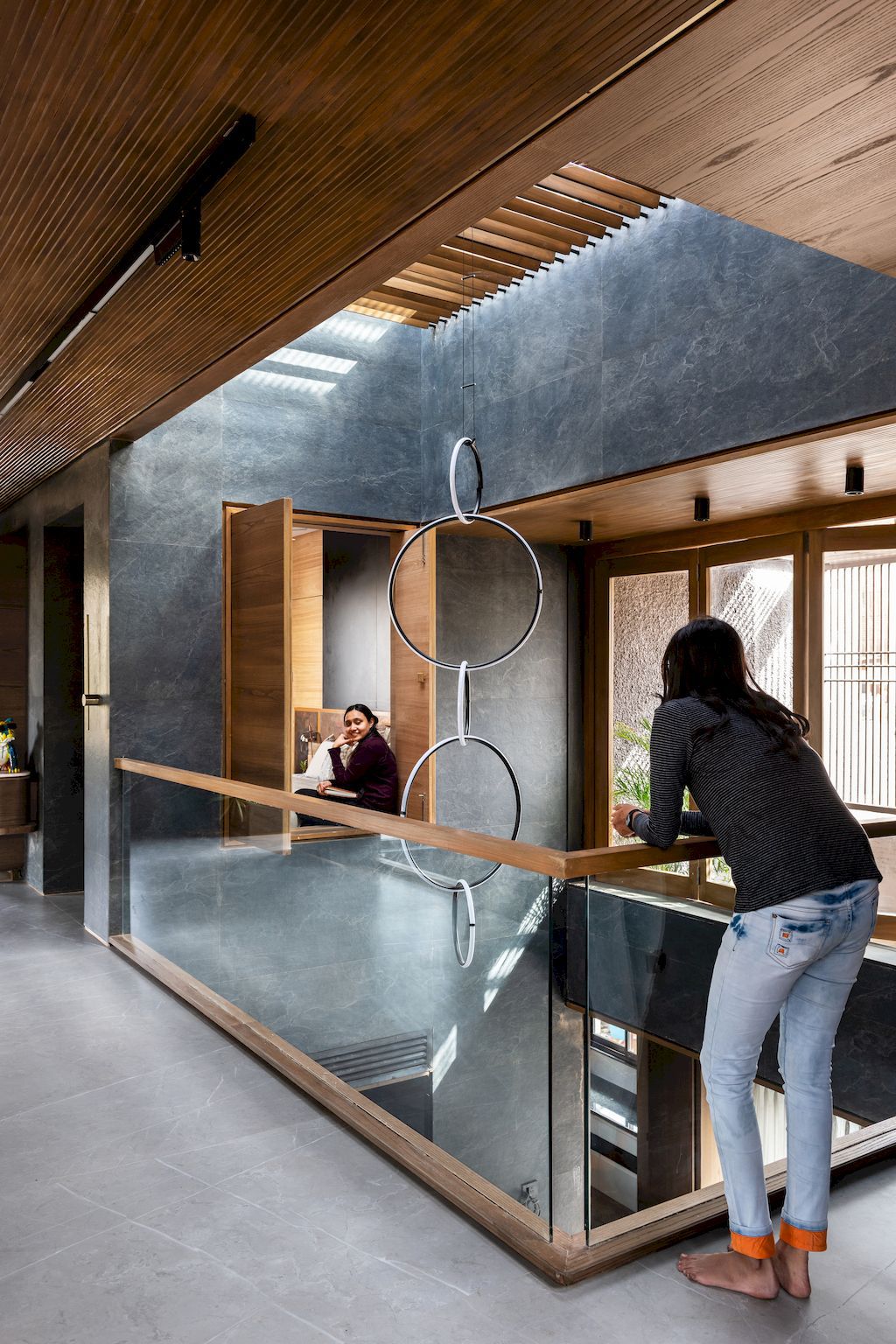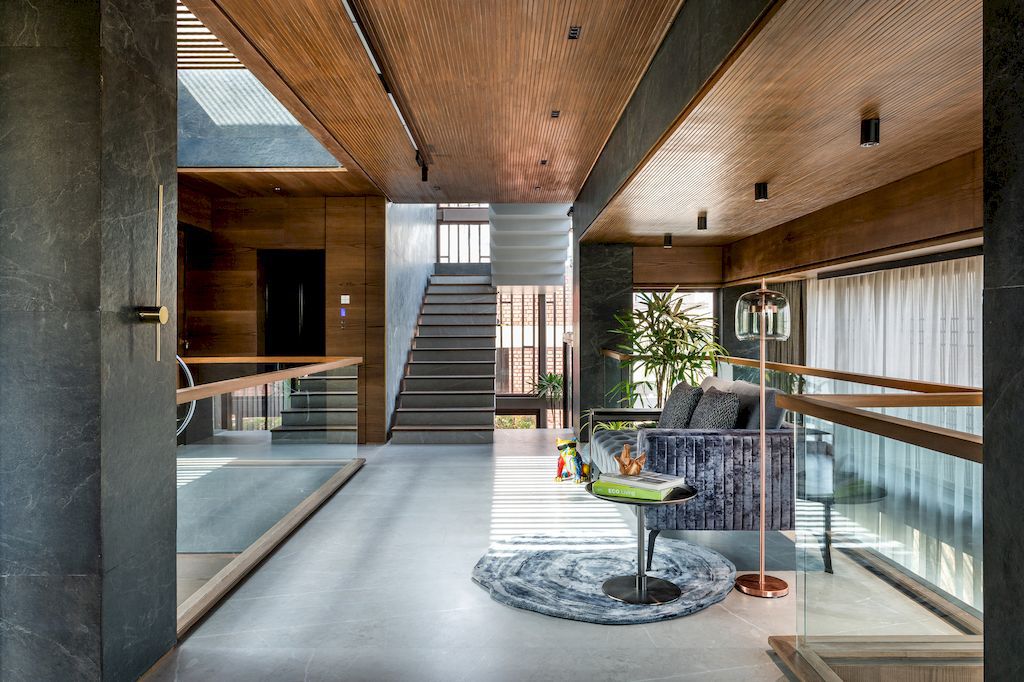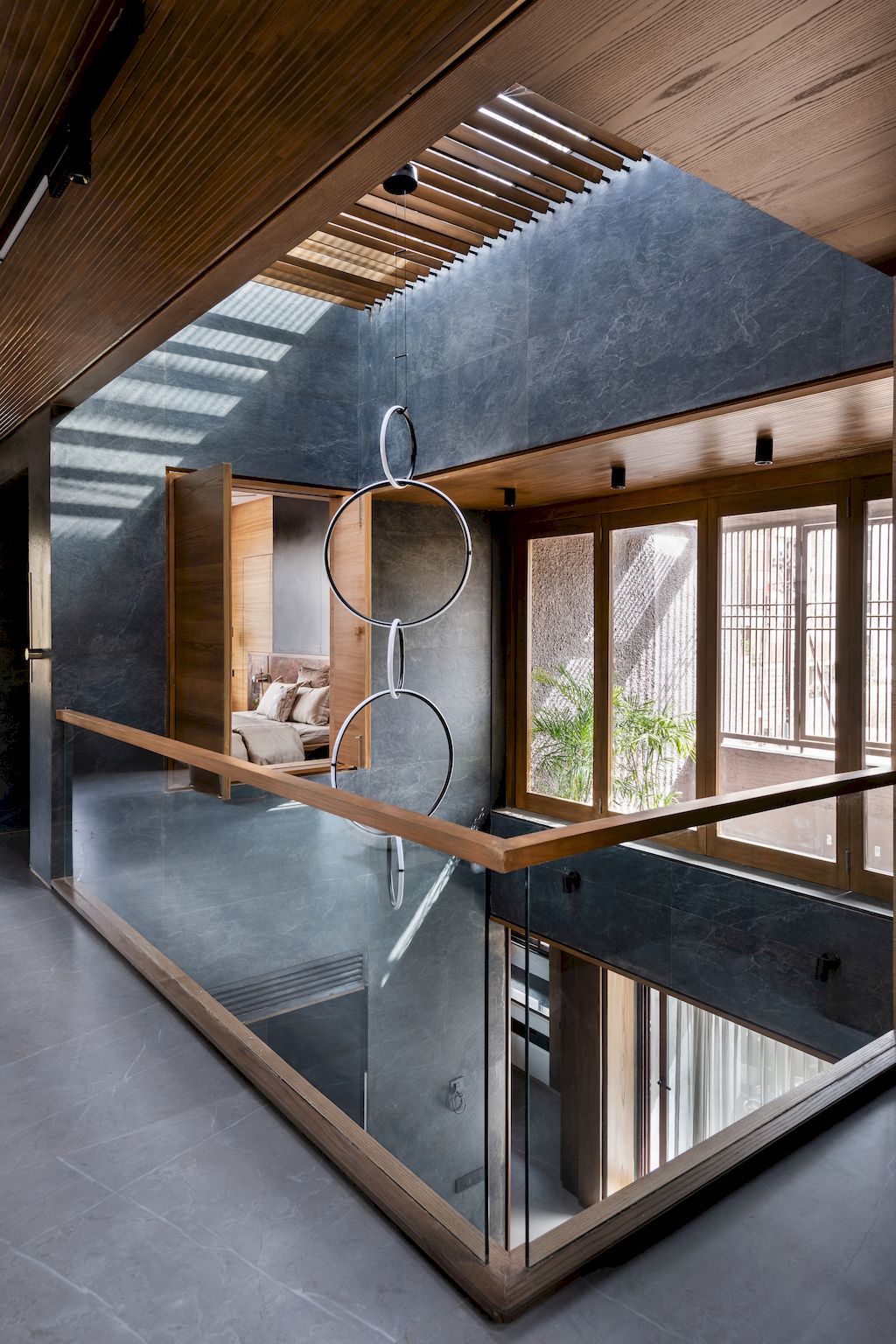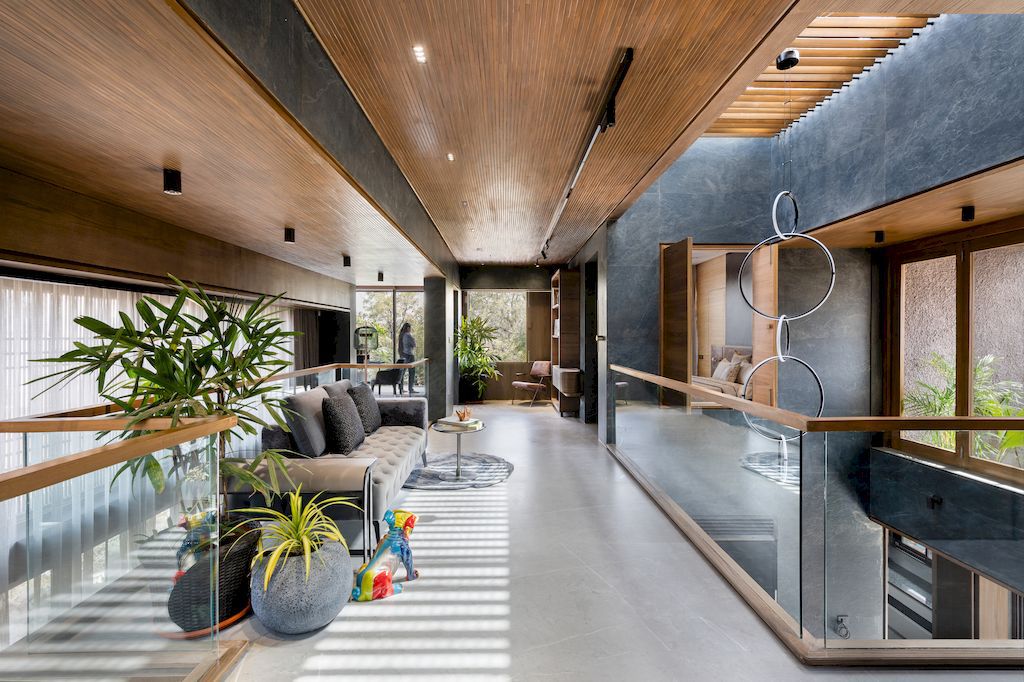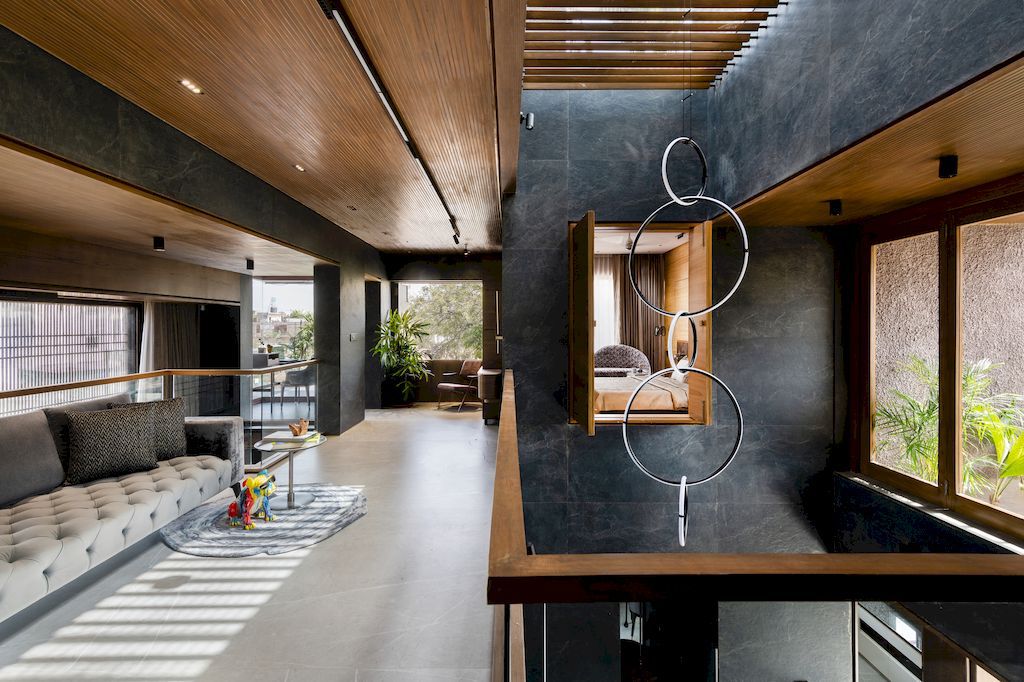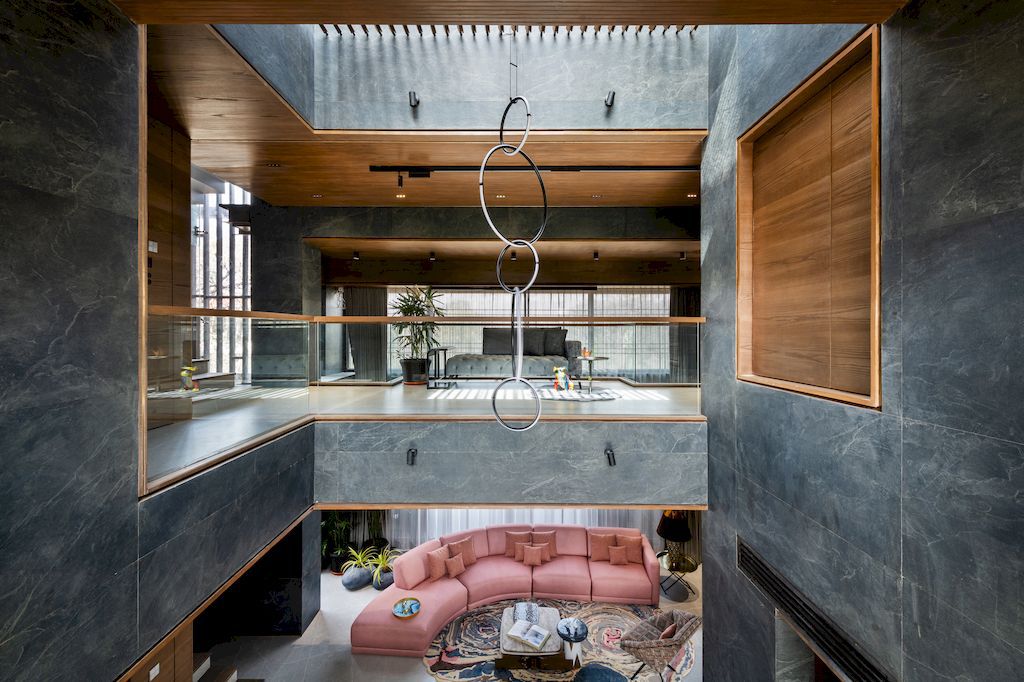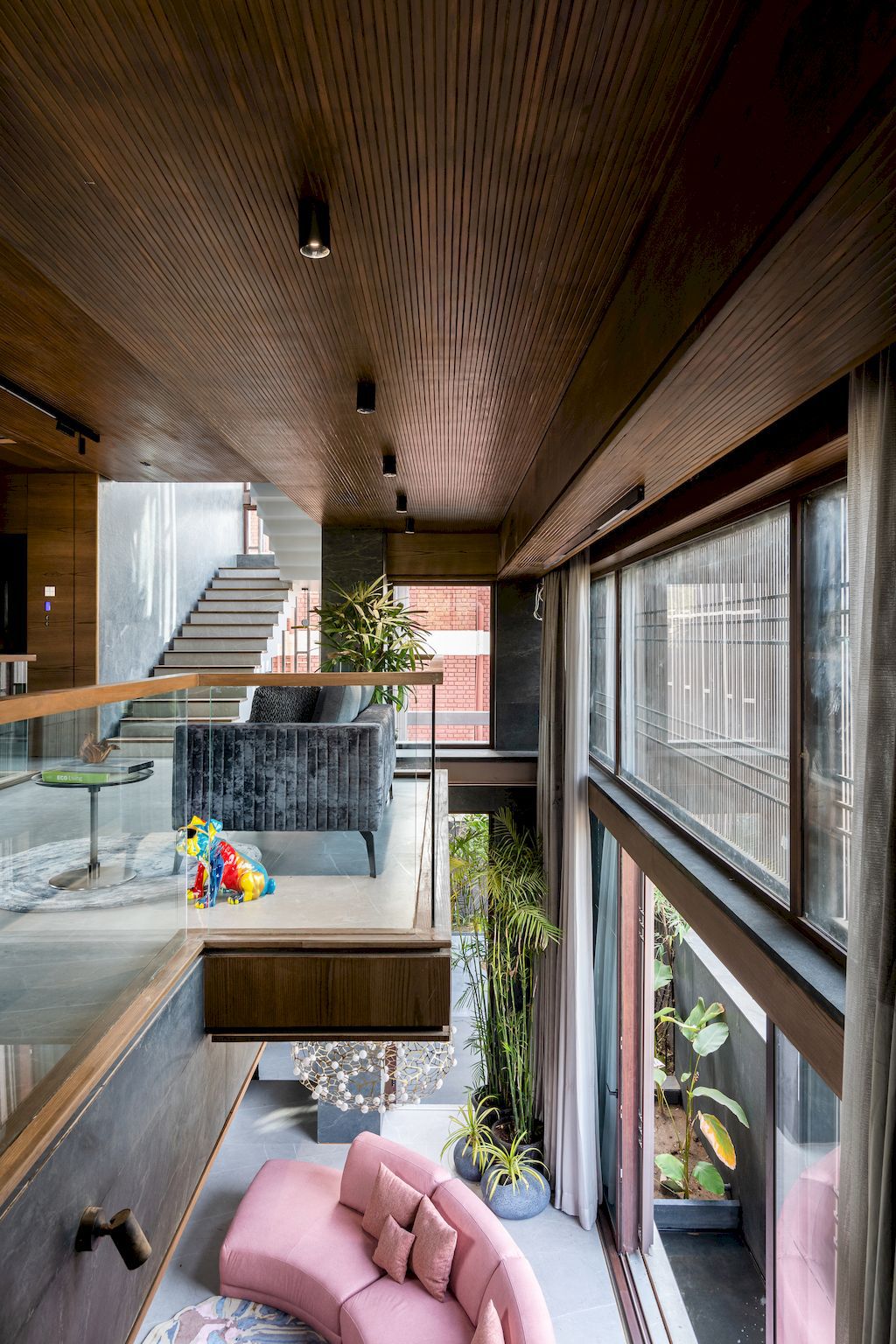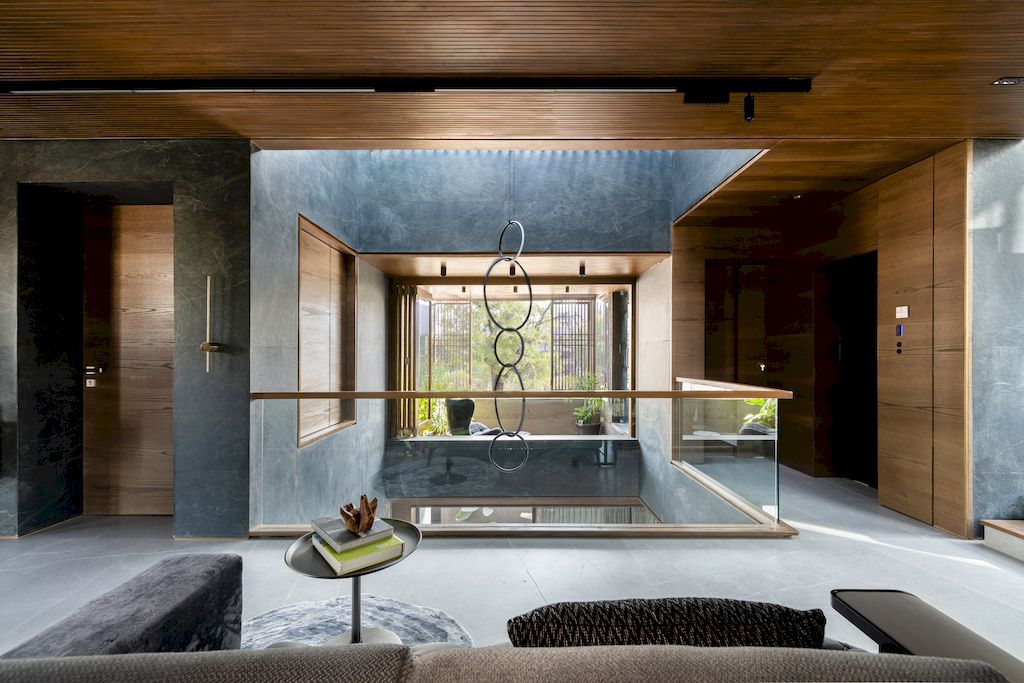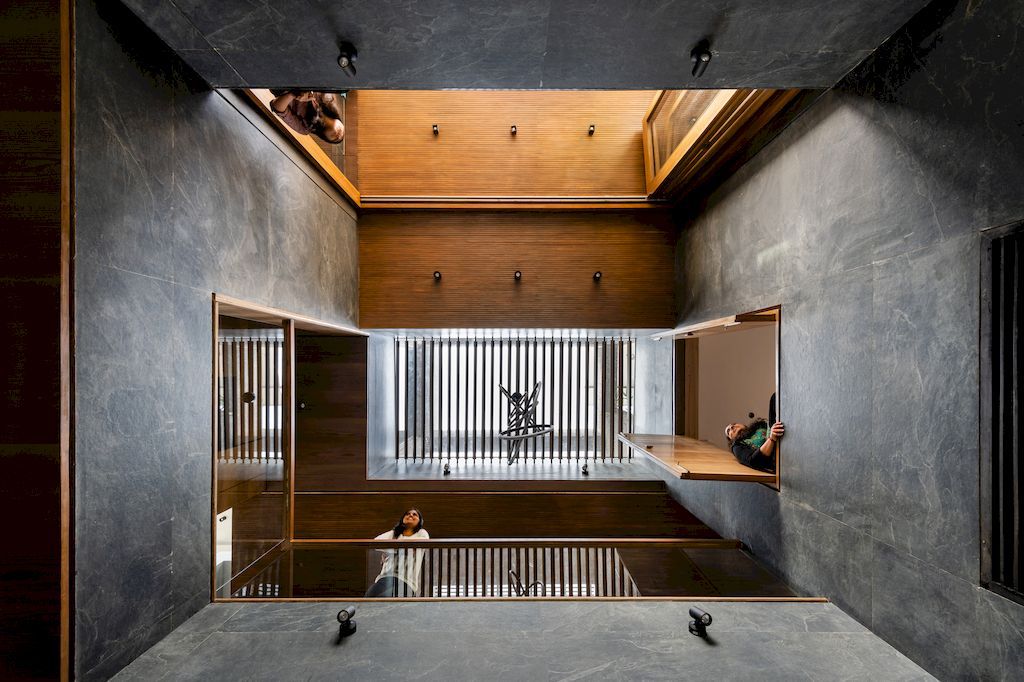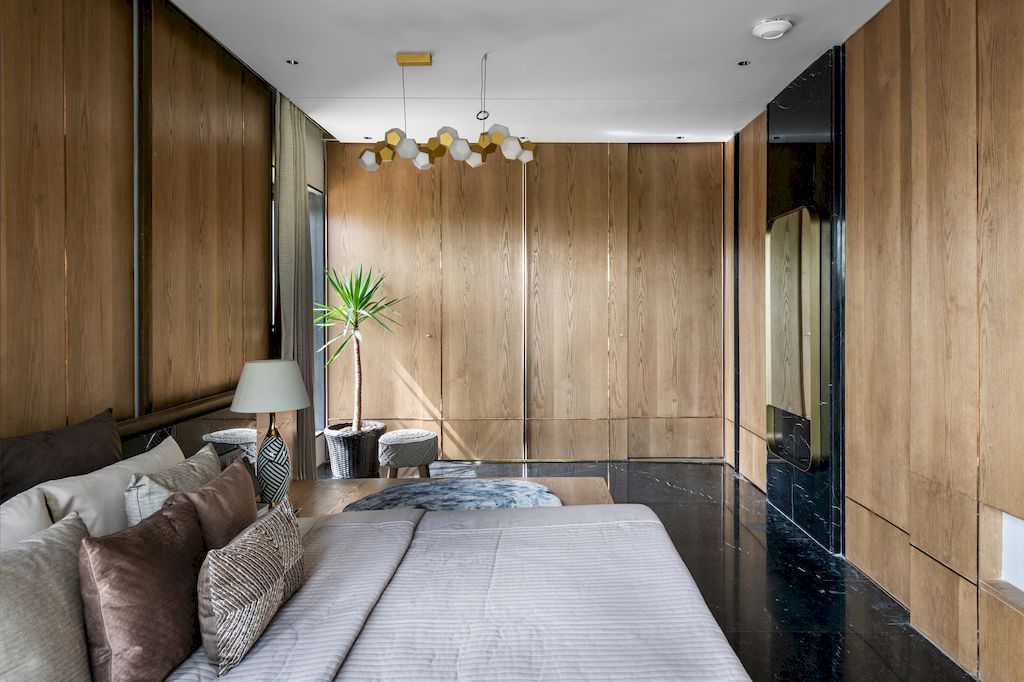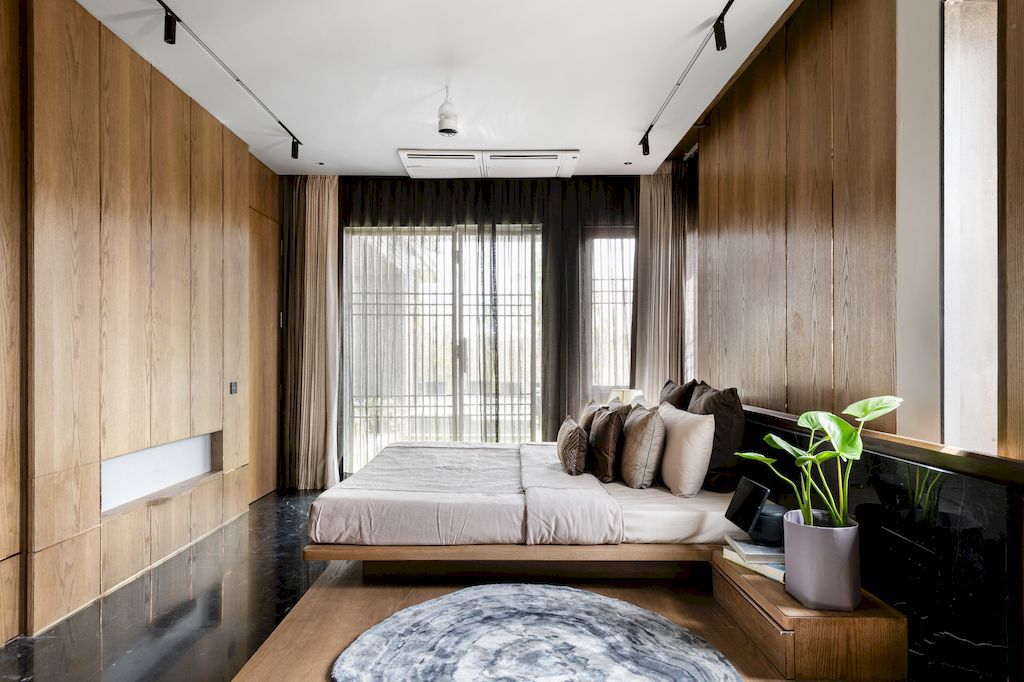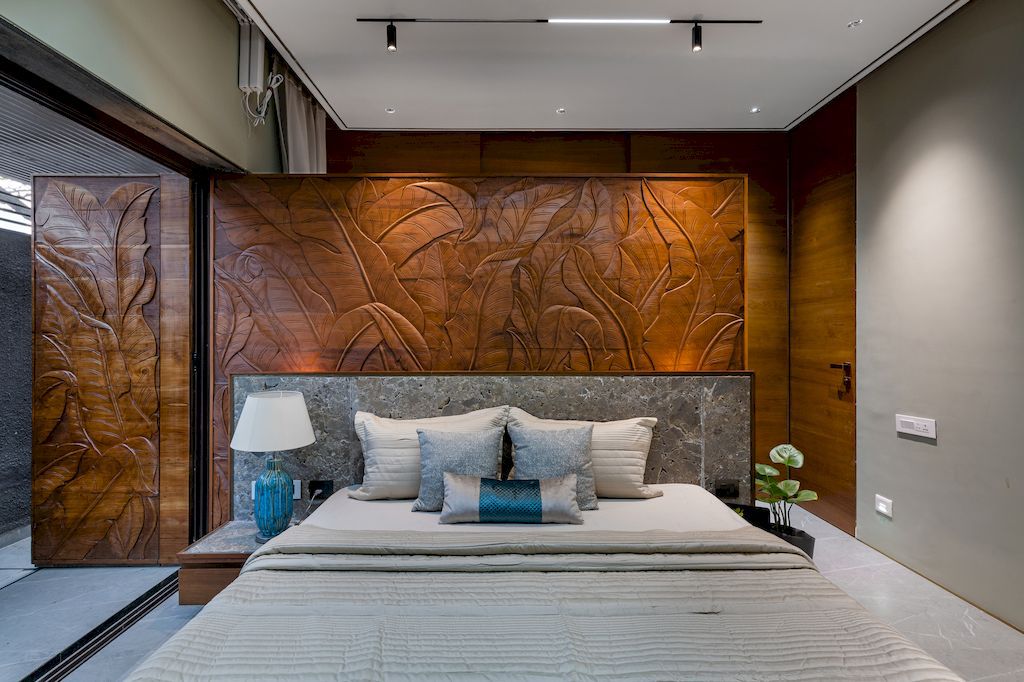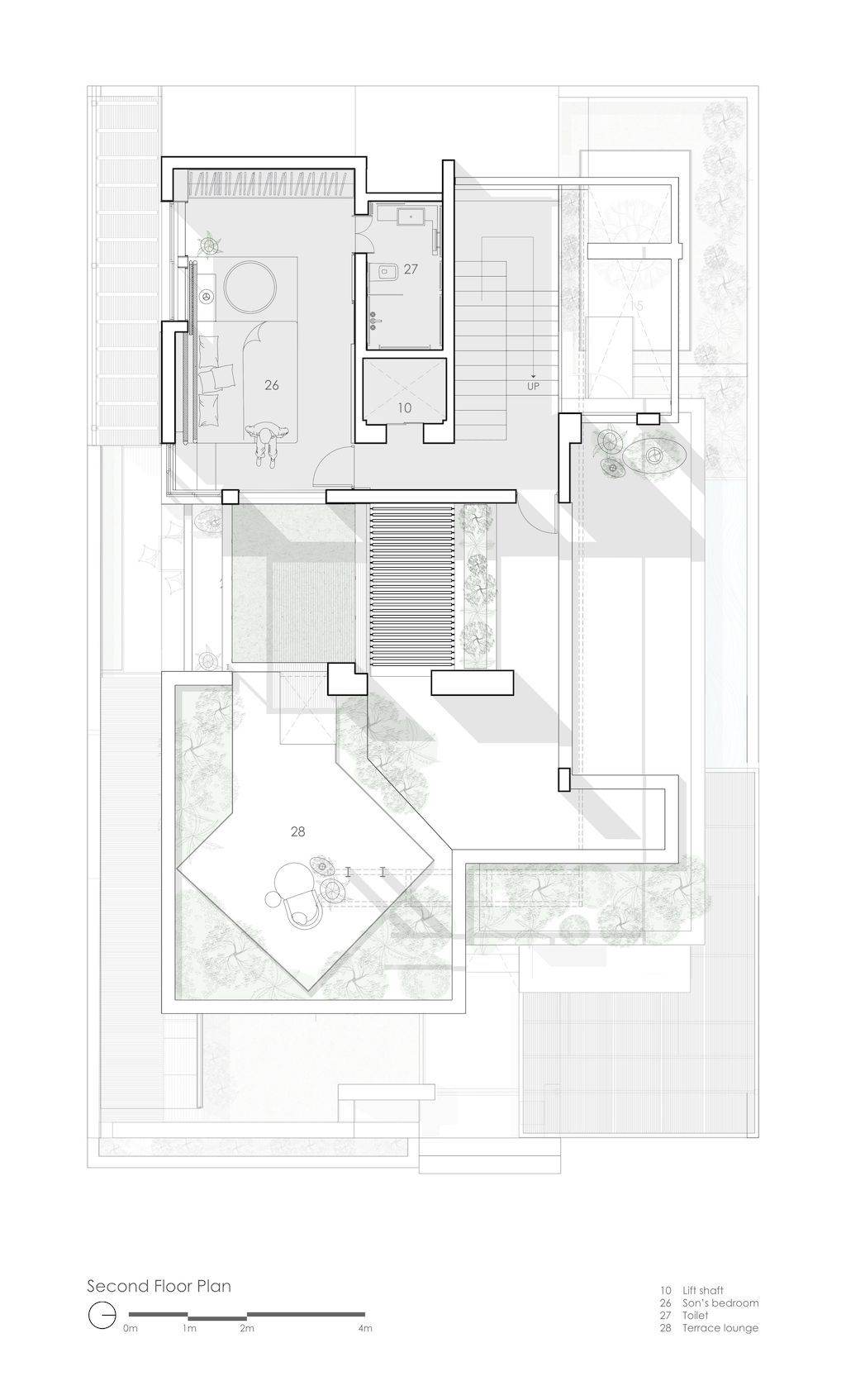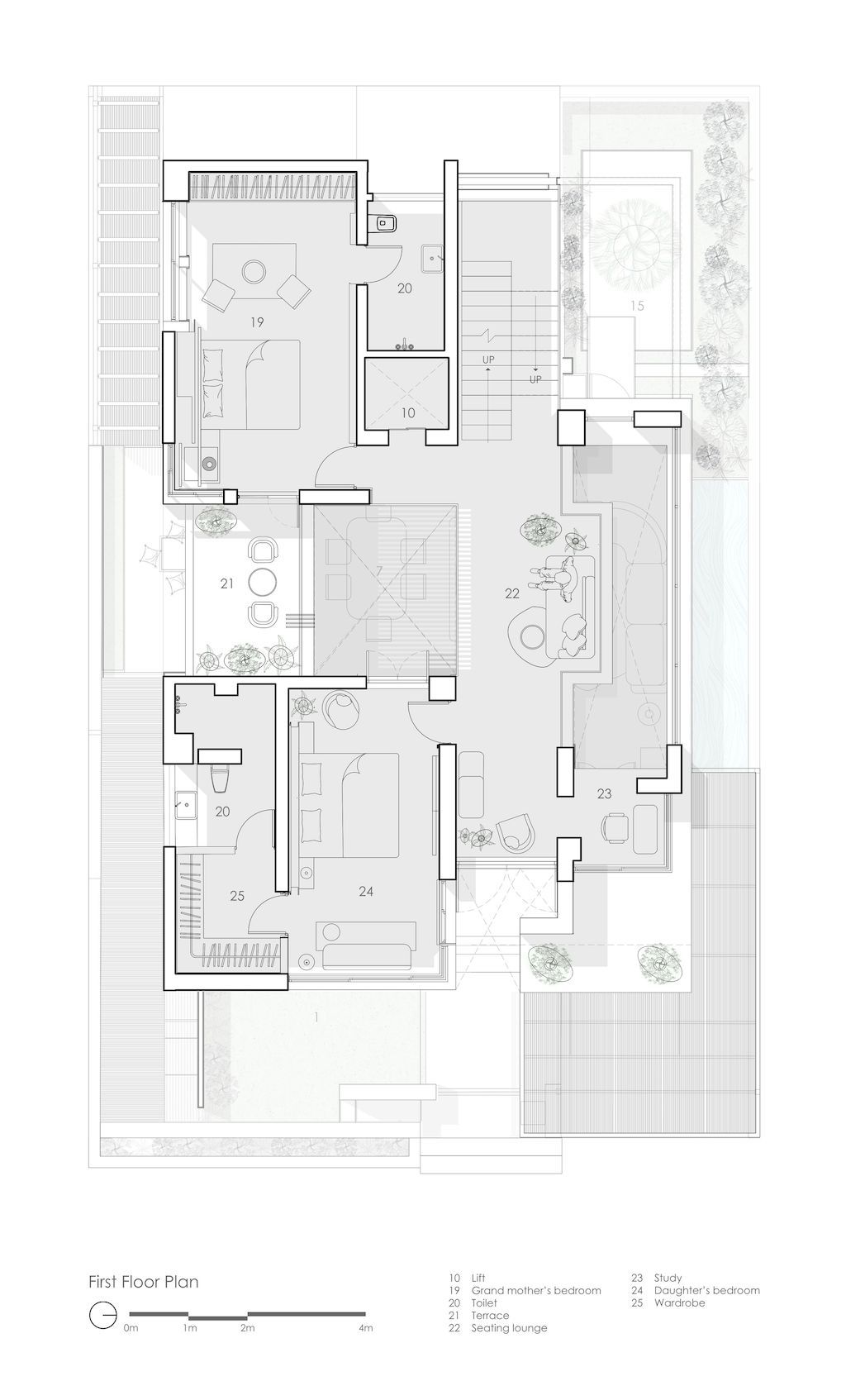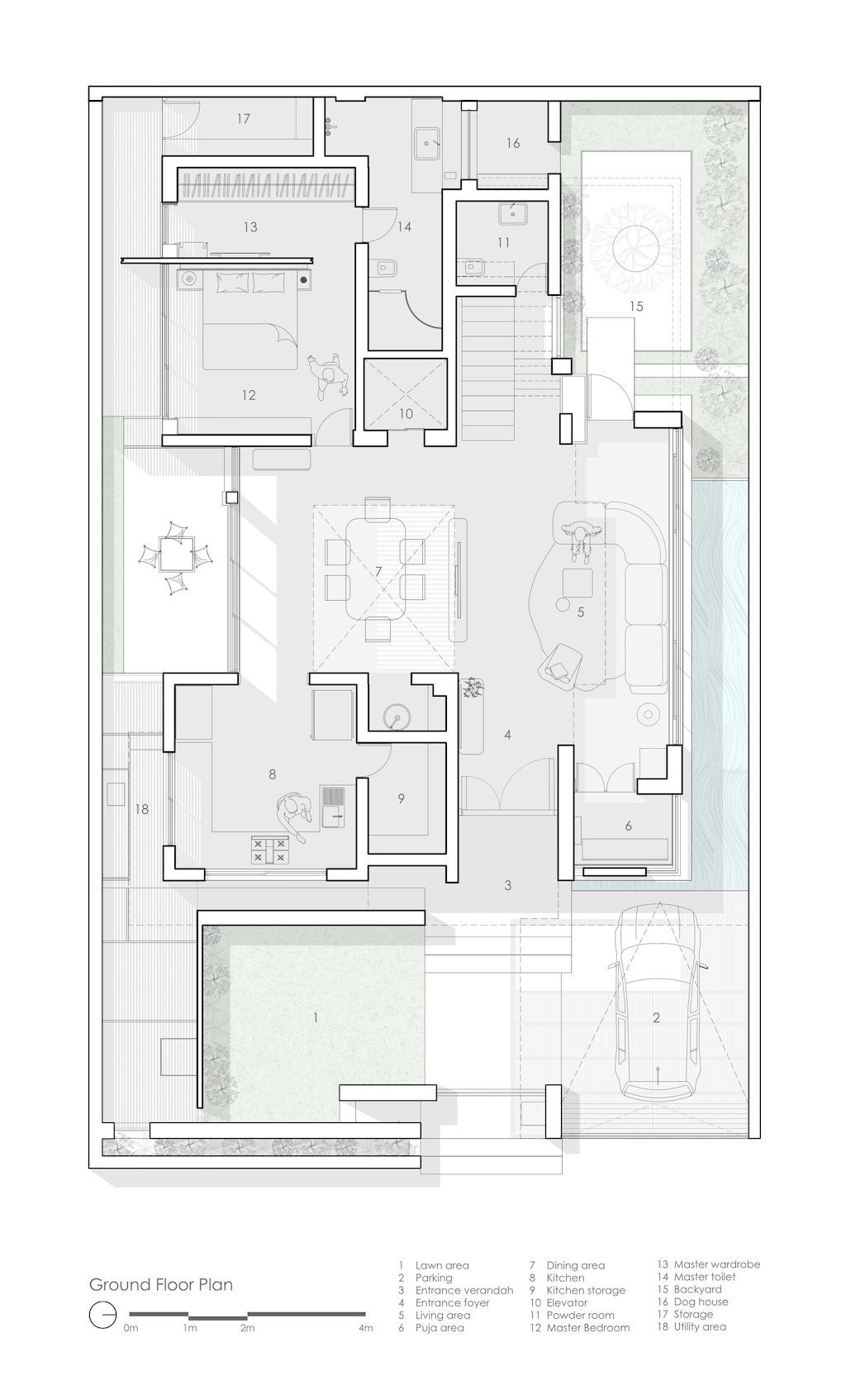 The Govardhan Villa Gallery:
Text by the Architects: The Govardhan Villa worked on the principles of simplicity in planning with a contemporary ensemble in the interiors to create a home with seamlessly connected spaces that reach beyond the walls and become one with the crafted landscape around. The planning is done with reference to two axes, the East-West axis from the main entrance to the staircase works as the central circulation spine, while the North-south axis facilitates visual connectivity within and beyond the residence.
Photo credit: PHX India| Source: Amruta Daulatabadkar Architects adaa
For more information about this project; please contact the Architecture firm :
– Add: Deven Varad, Second Floor, Nirala Bajar Road, Behind Boys Hostel, Aurangabad, Maharashtra 431001, India
– Tel: +91 240 299 0904
– Email: [email protected]
More Projects in India here:
---