Architecture Design of Brick House
Description About The Project
Brick House designed by Studio Humane is a beautifully constructed villa situated in the centre of a 25000 sq ft property. Indeed, this house showcases the culture and grandeur associated with Solapur. Known for textile mills and 'Solapuri chadars' (bedsheets with a prominent geometric pattern), the city of Bashir (where the house is located) served as the inspiration for the architectural and design elements.
A compact composition of intricately detailed spatial experiences, the Brick House's simplicity in plan complemented by dynamism in it's form. Keep in mind the harsh hot and arid climate of Solapur, the concept of a double wall with brick cladding was thought of. Besides, the structure begins as an arrival court characterized by a lotus pond. And a minimally designed 'Deepstambh' (light lantern in stone) mark the sense of arrival.
Once insides, the puja room gets highlighted on the way to the entrance of the main building. Also, with an interesting ornamented brickwork exterior. The angular wall as a key element of the facade juxtaposed with the grid structure for a sense of direction and simultaneously breaks the monotony of rectangular form. The living room has a grand courtyard, which keeps the spaces well lit and naturally ventilated. In addition to this, the lotus pond ensures evaporative cool. While double height ceilings promote stack ventilation. Indeed, conscious decisions for collect and utilize rain water and solar panels to support electrical consumption make the house a self dependent system, enabling sustainable living in the true sense.
The Architecture Design Project Information: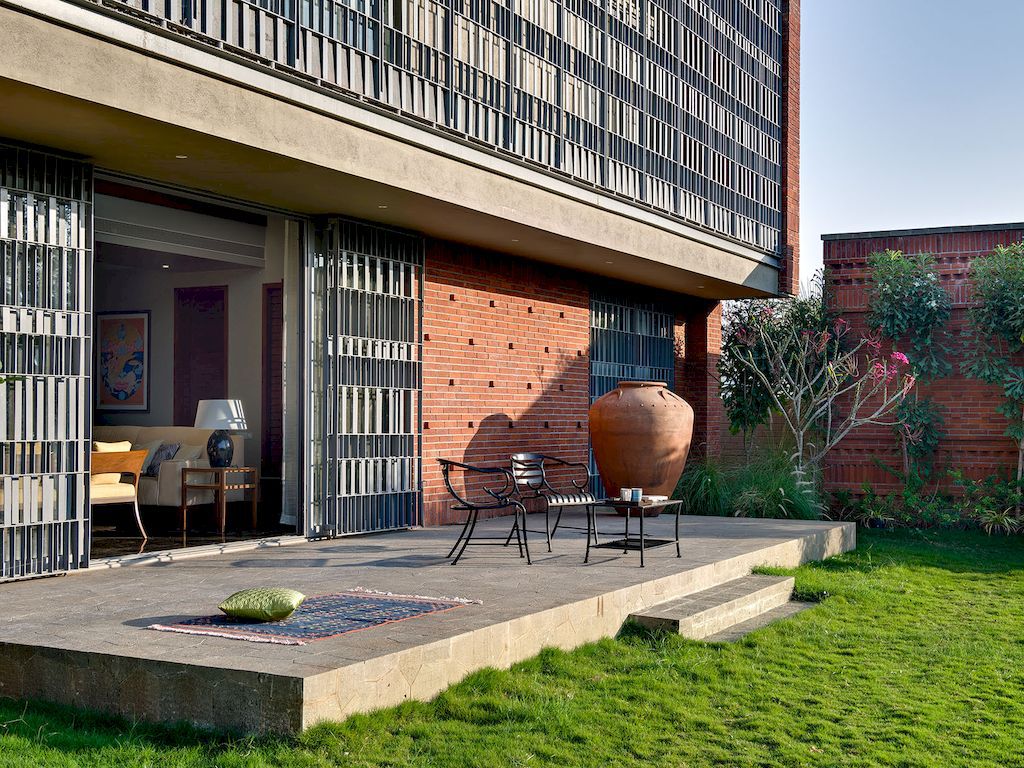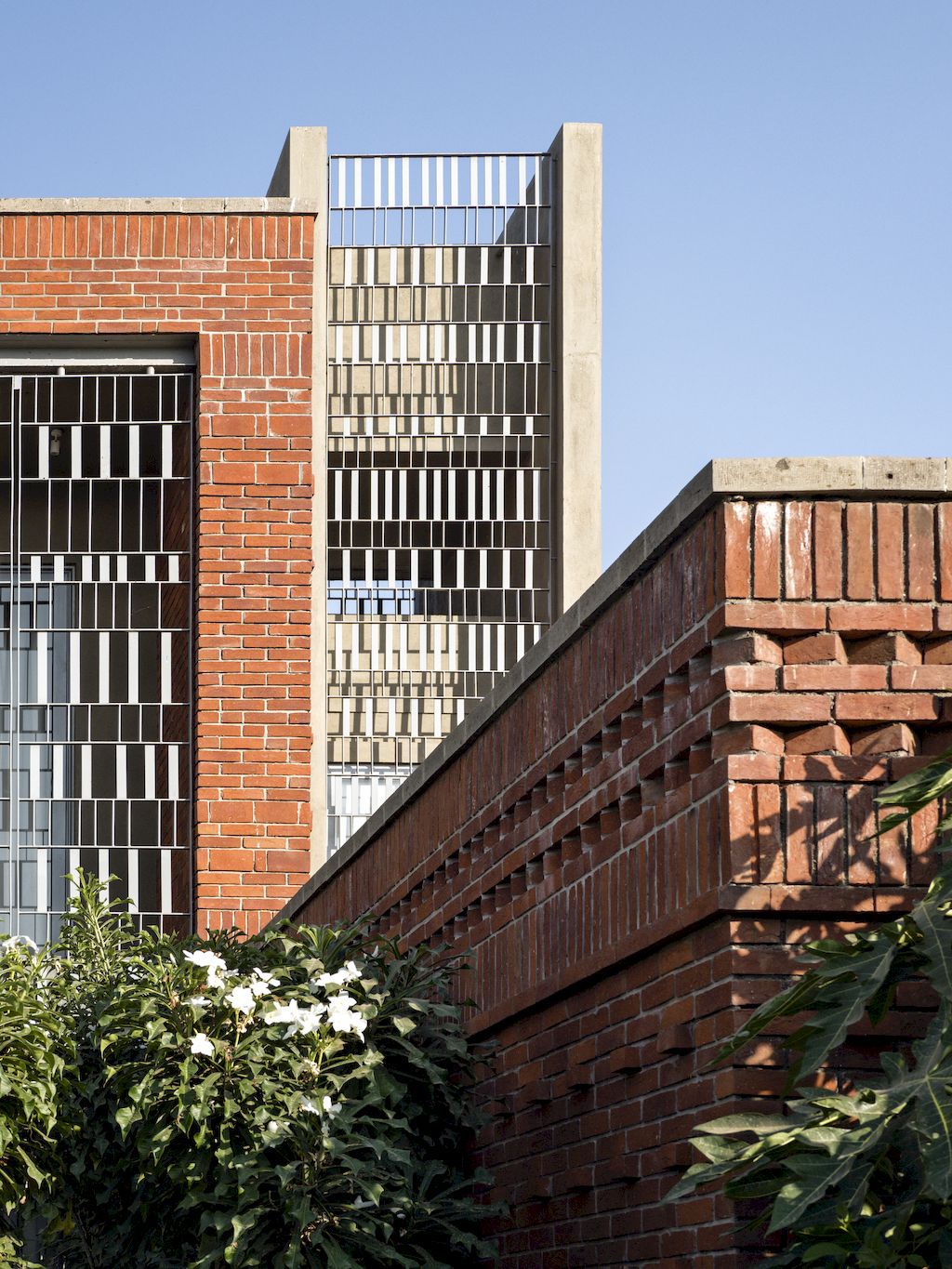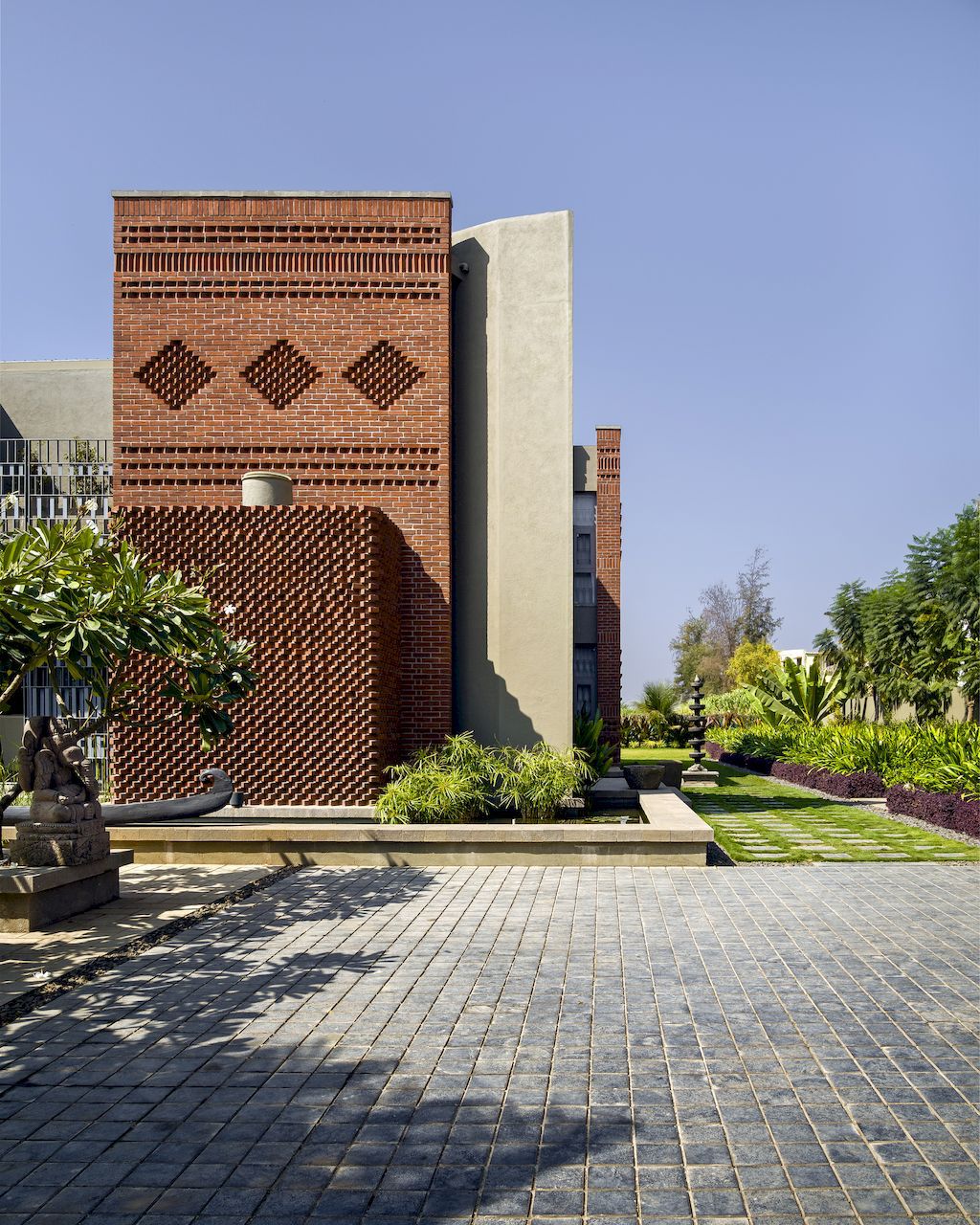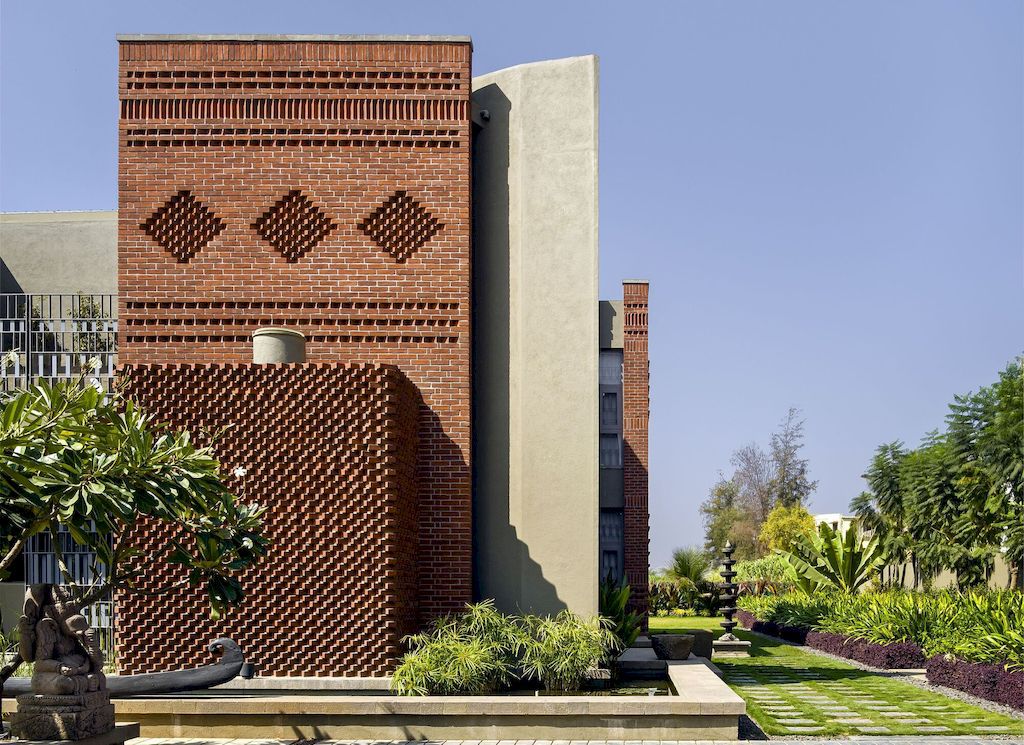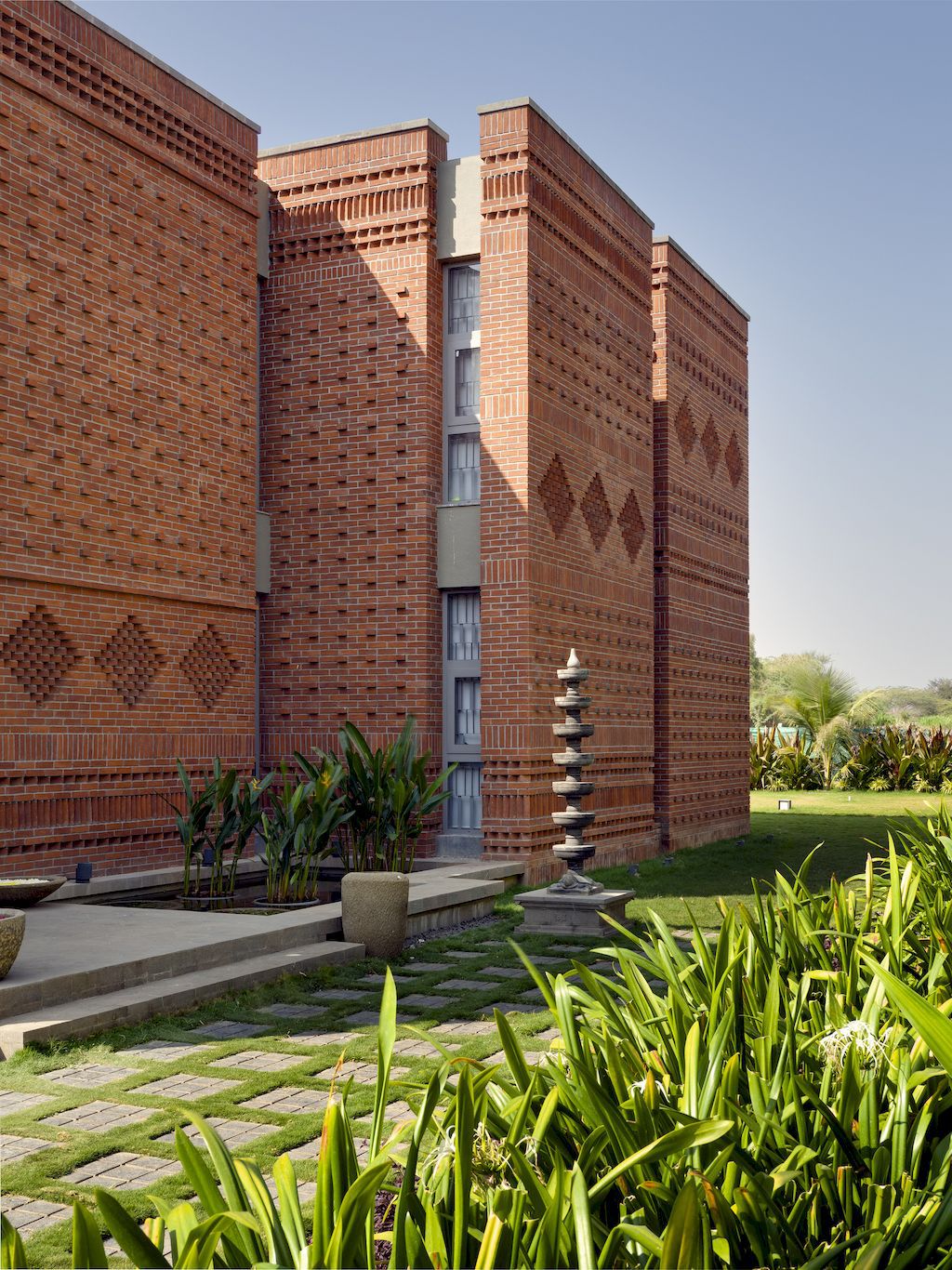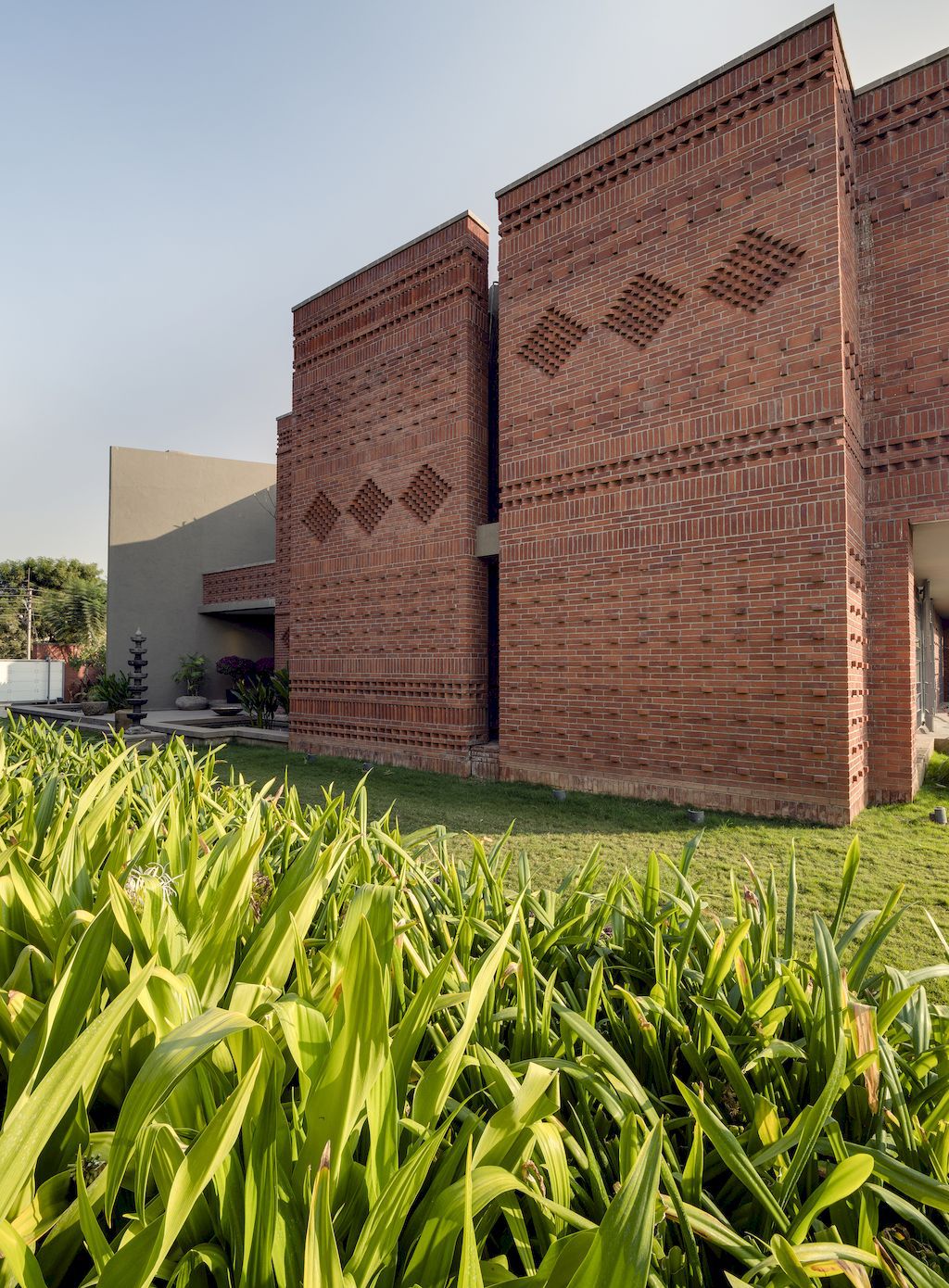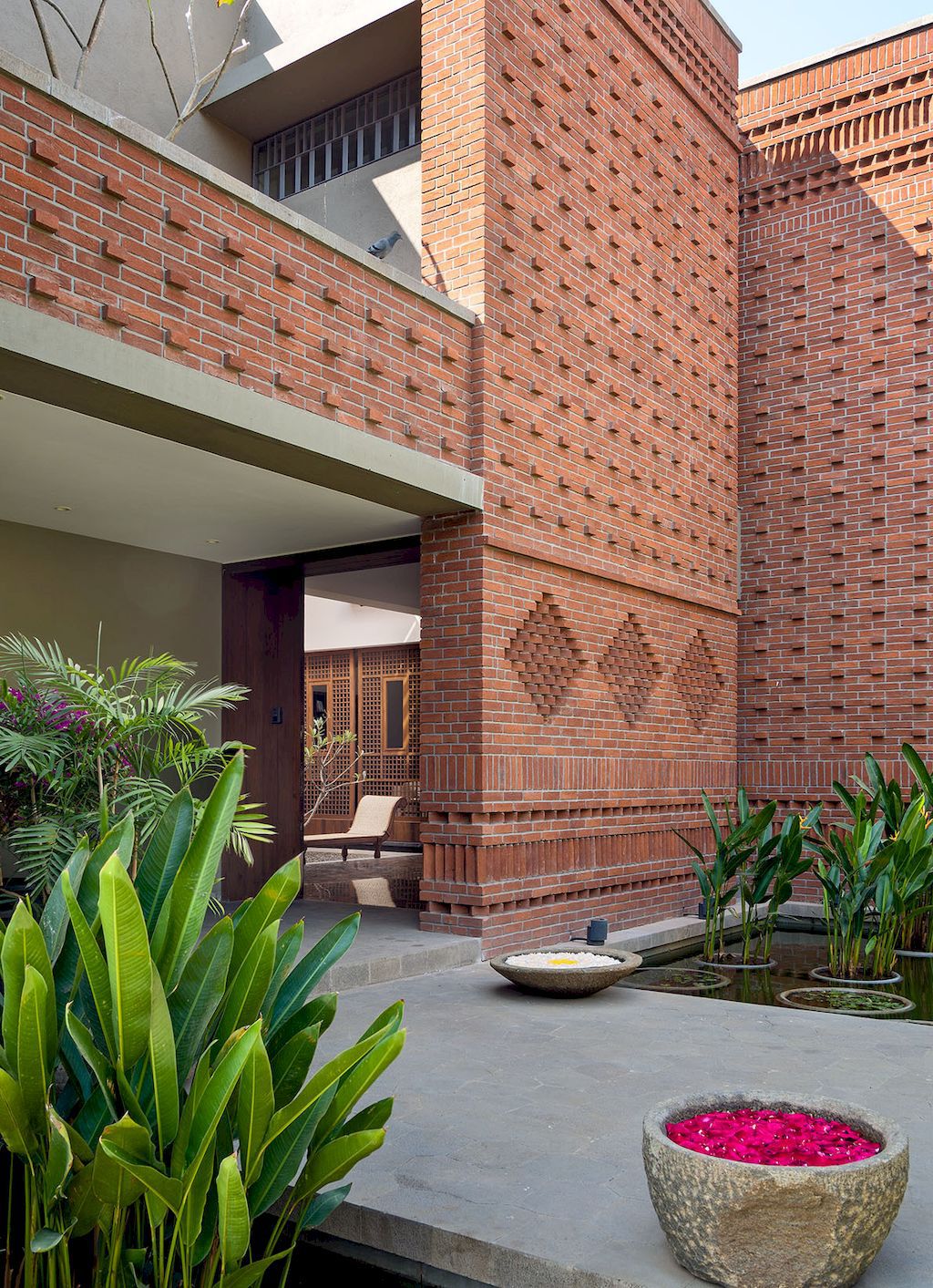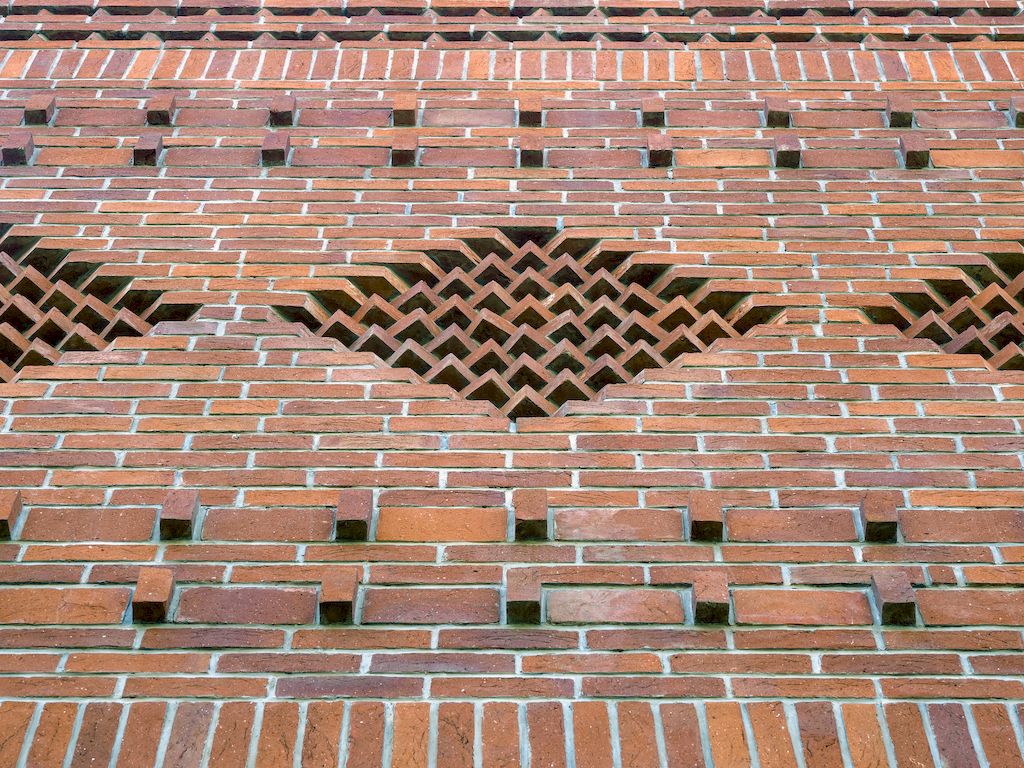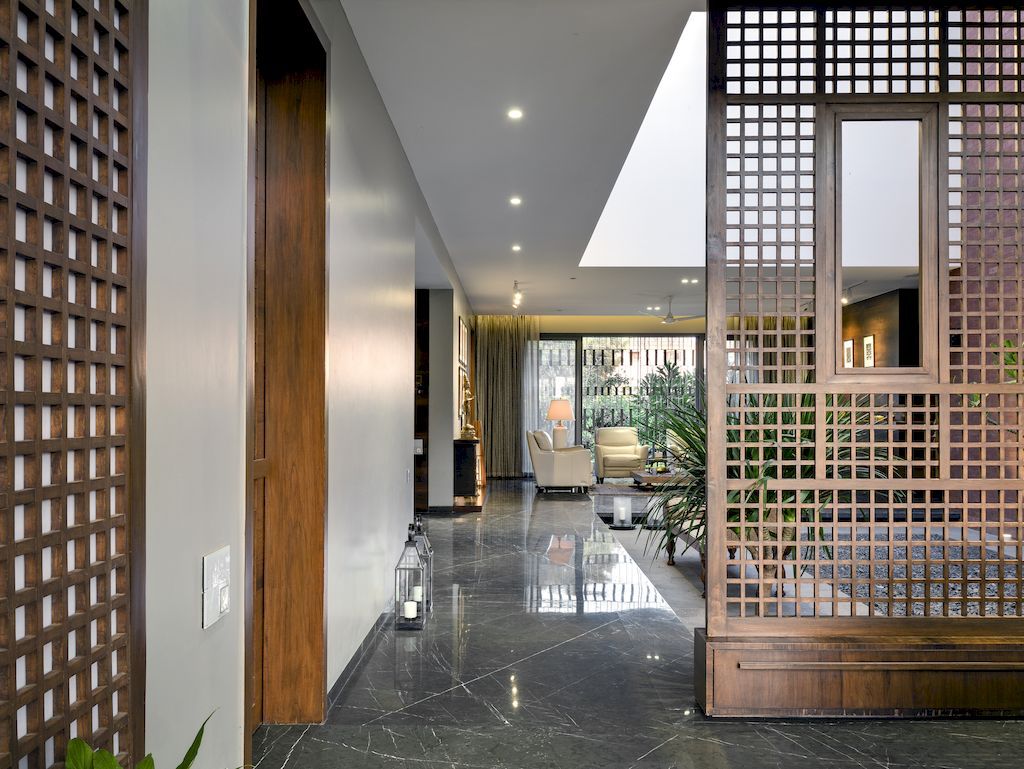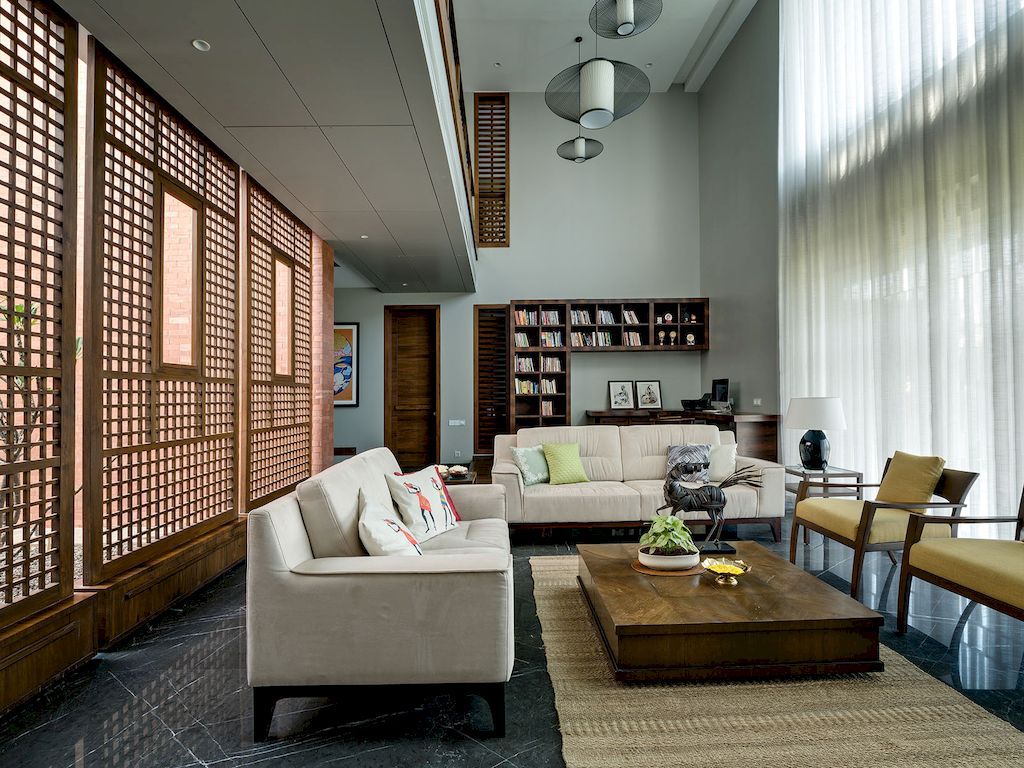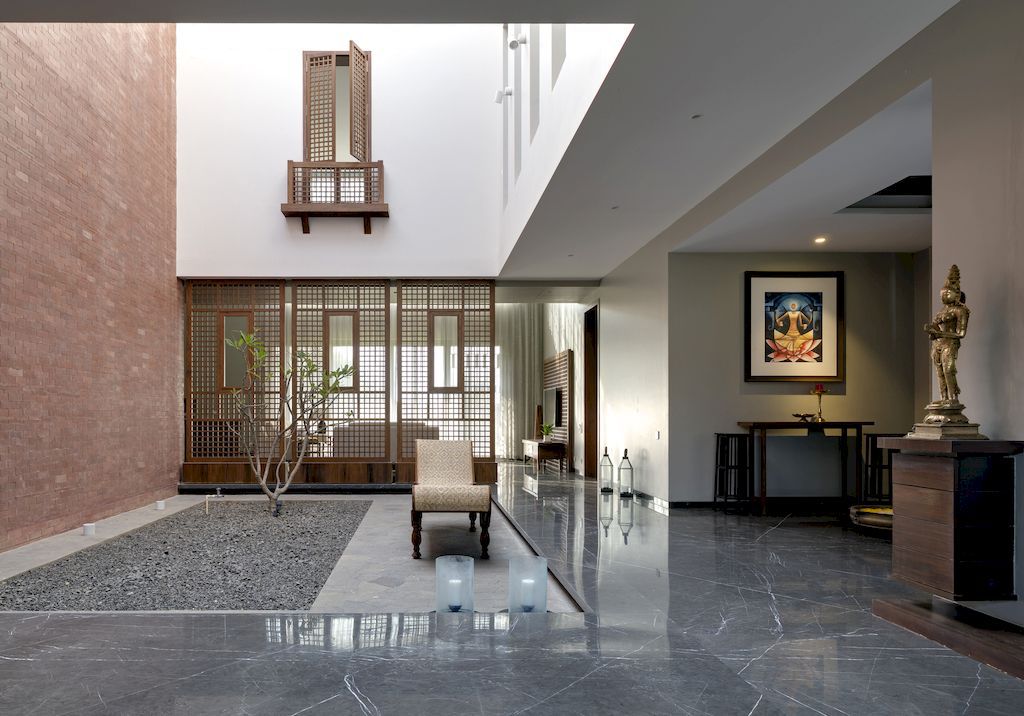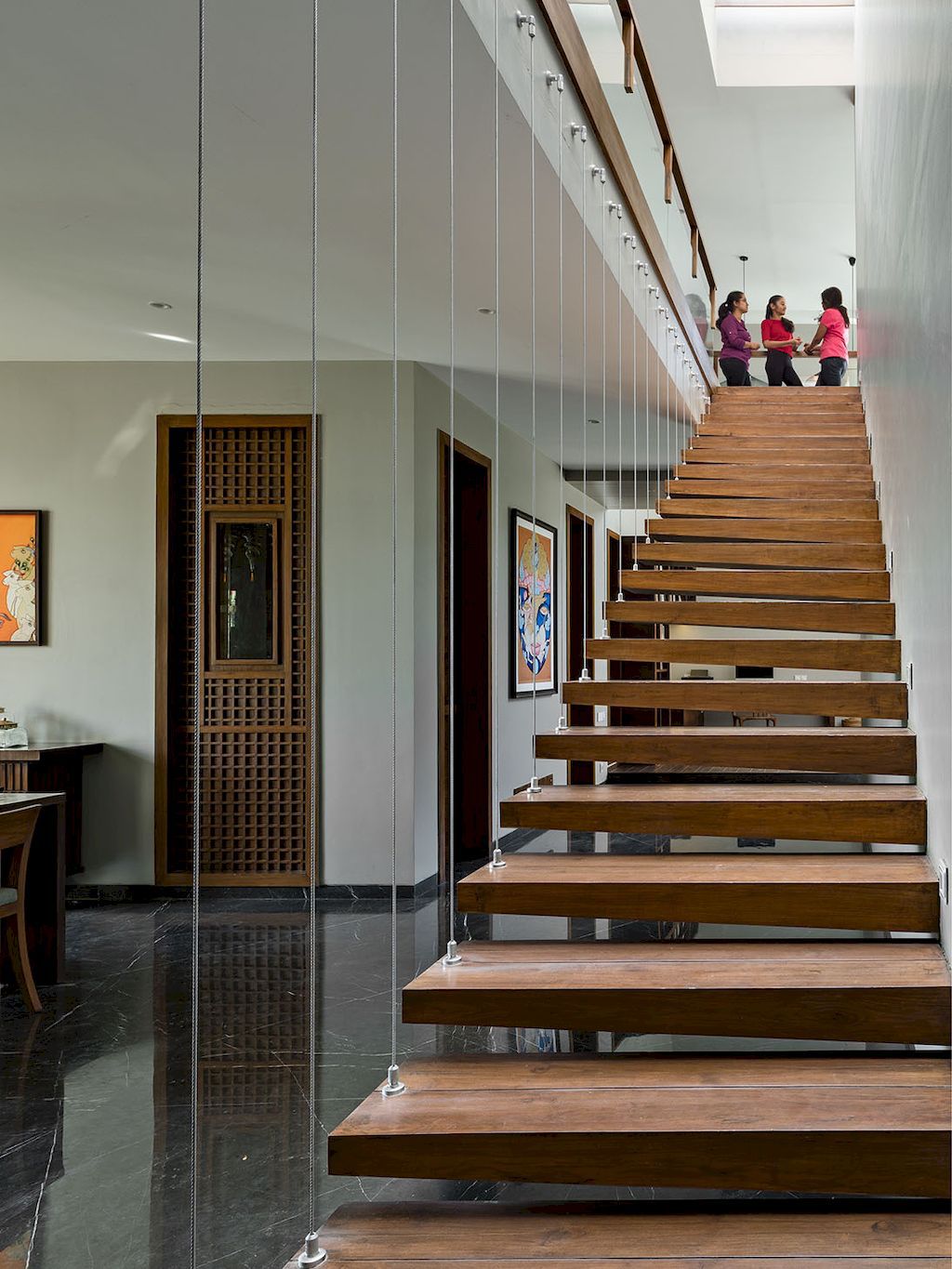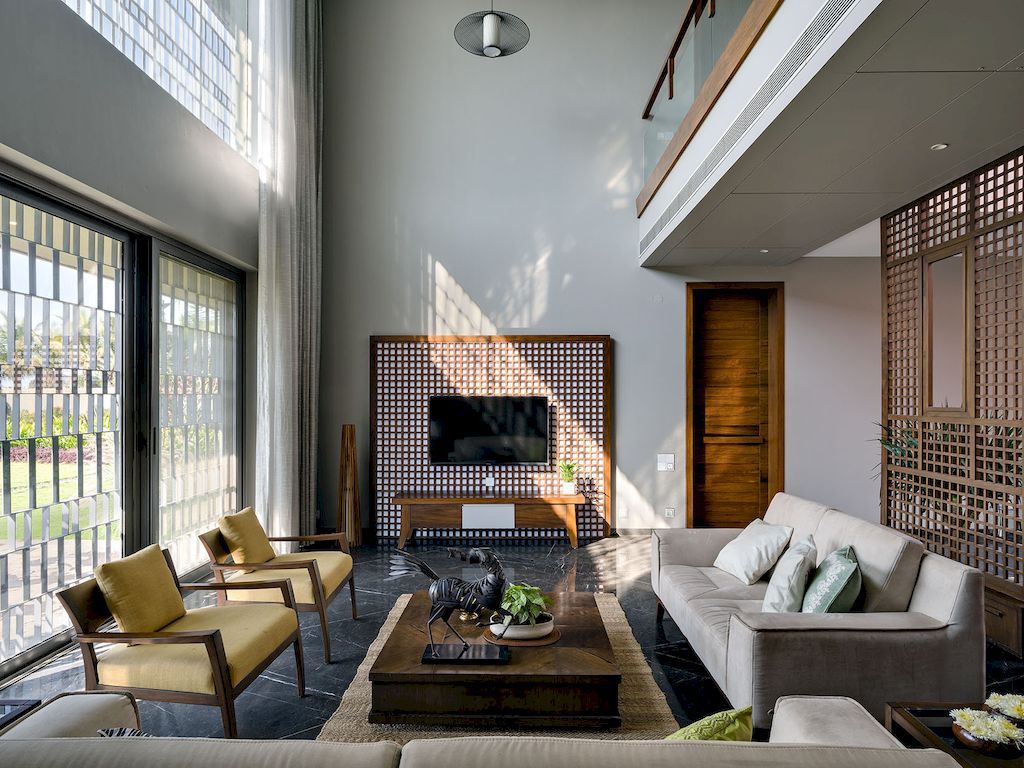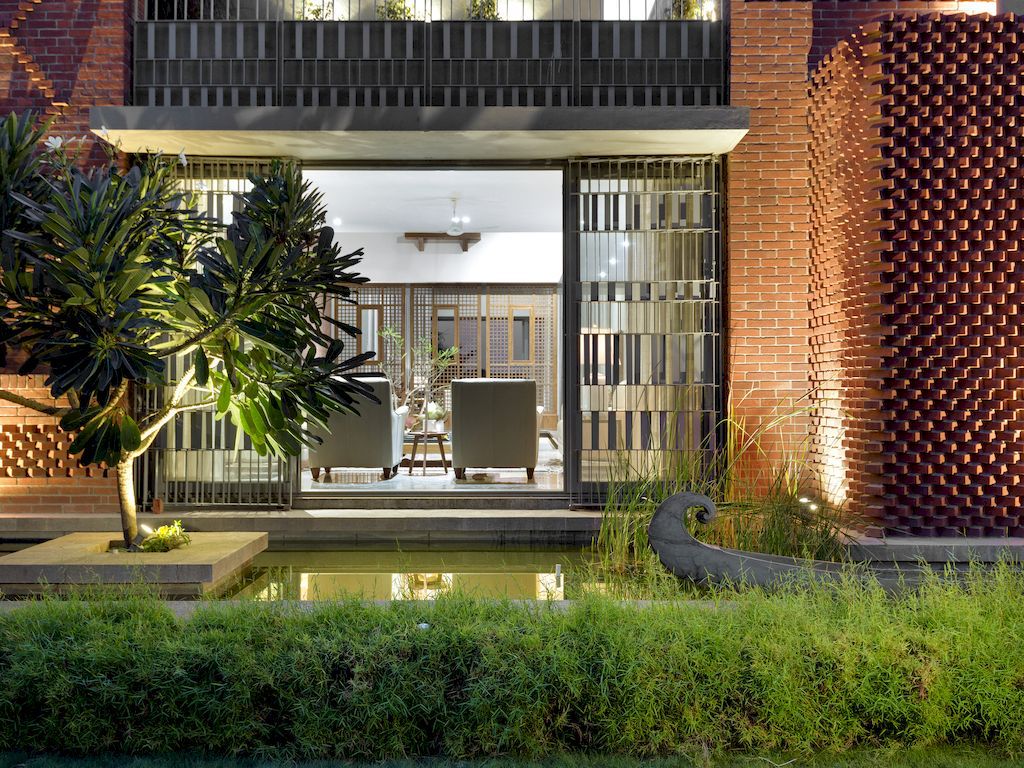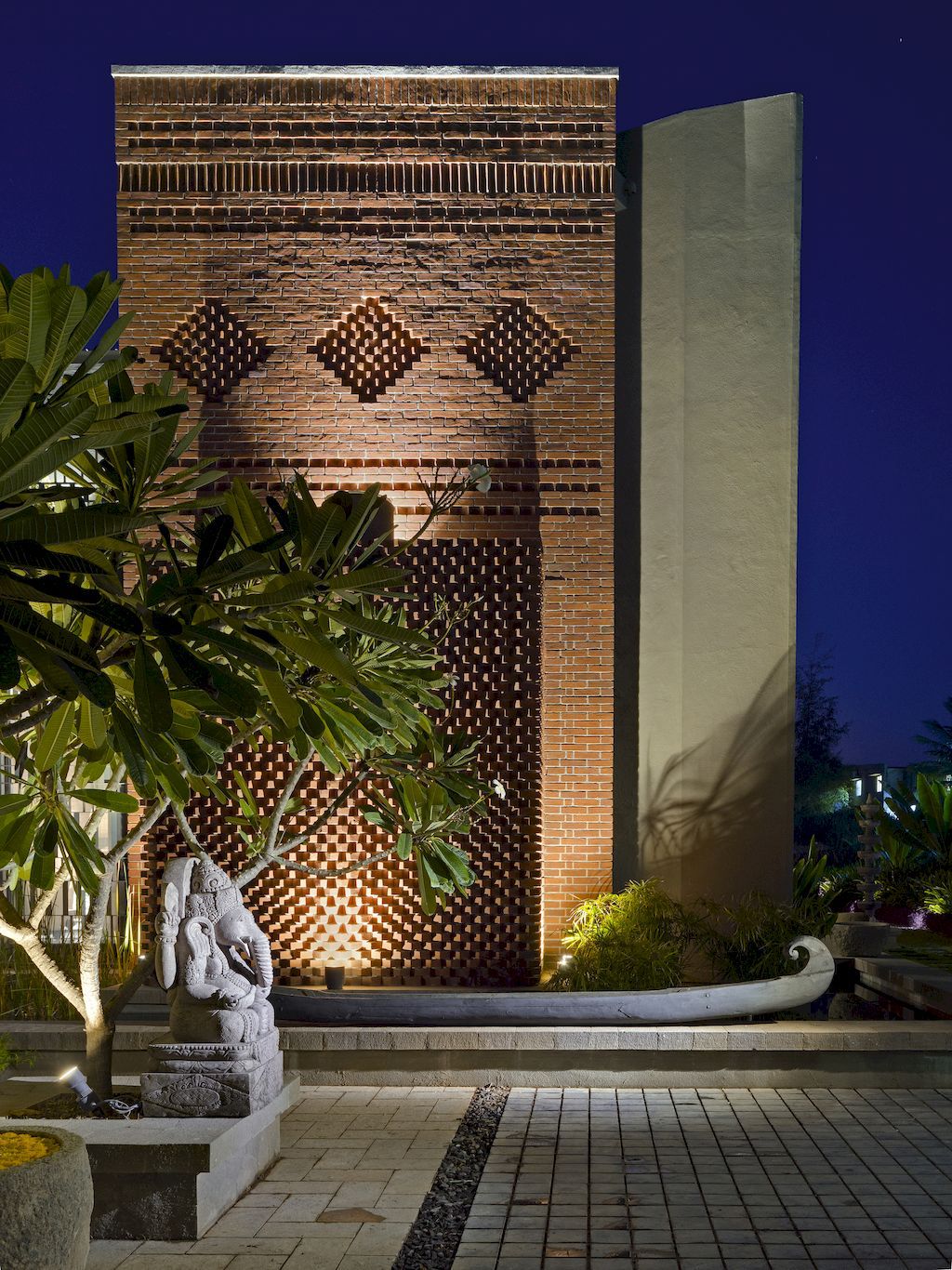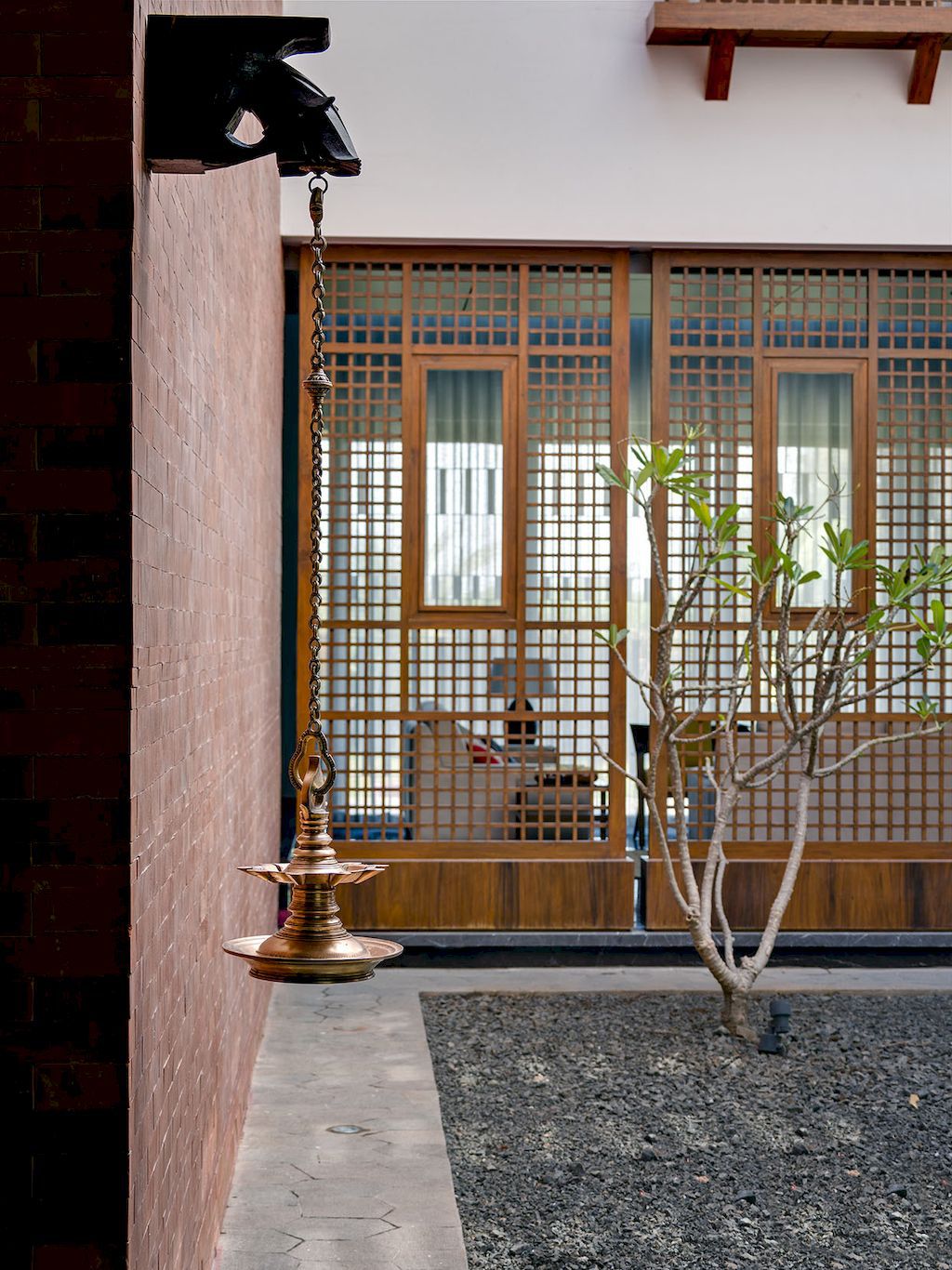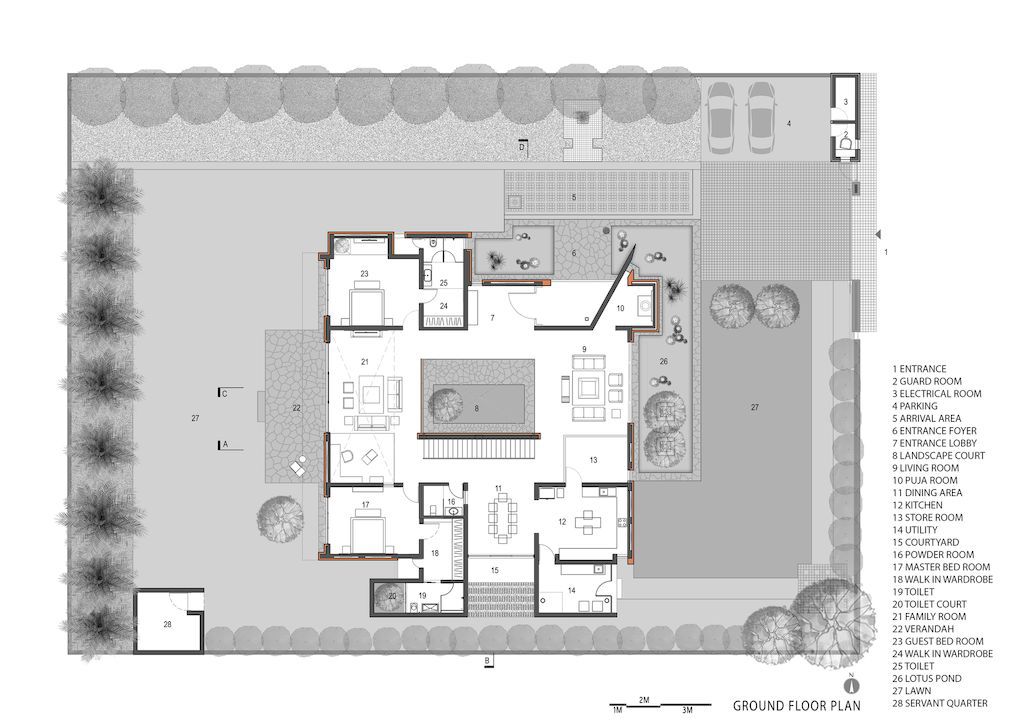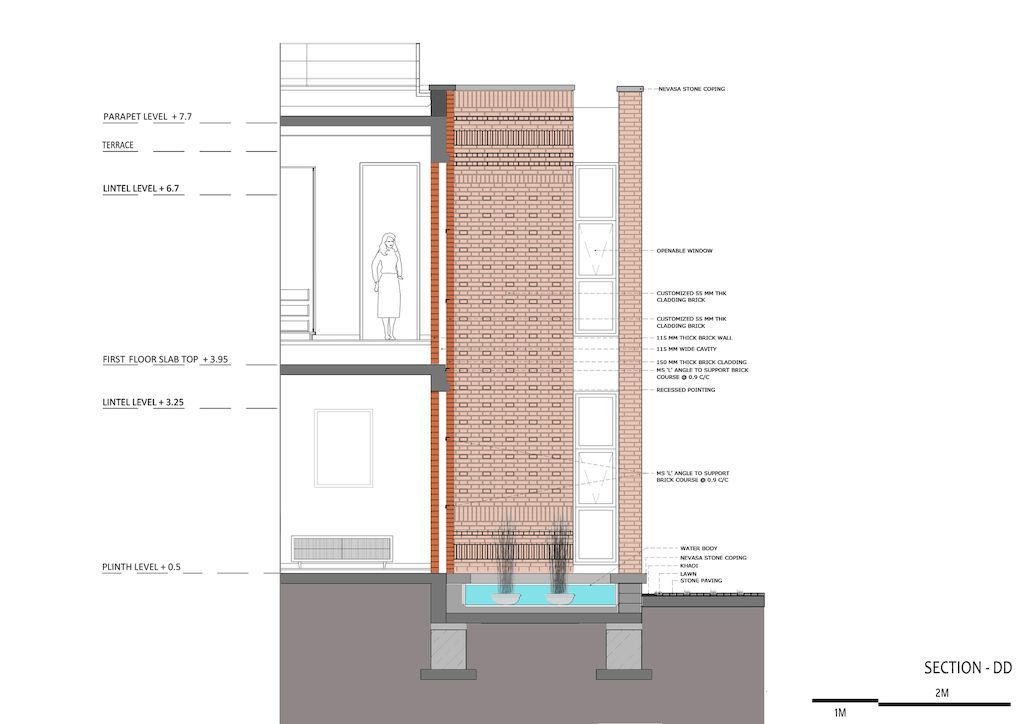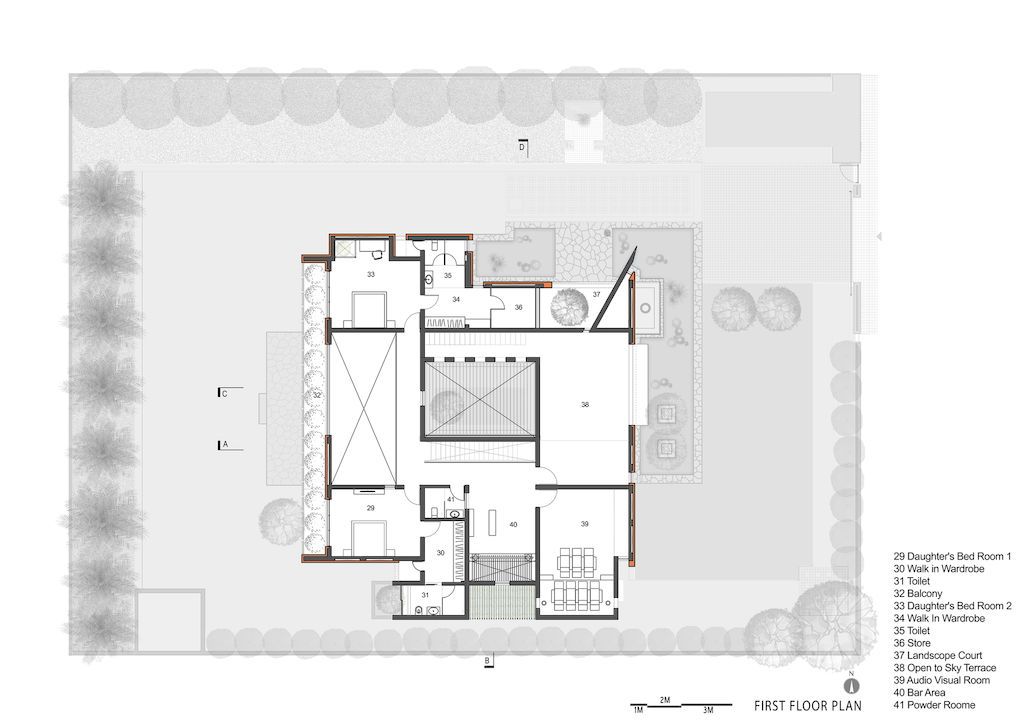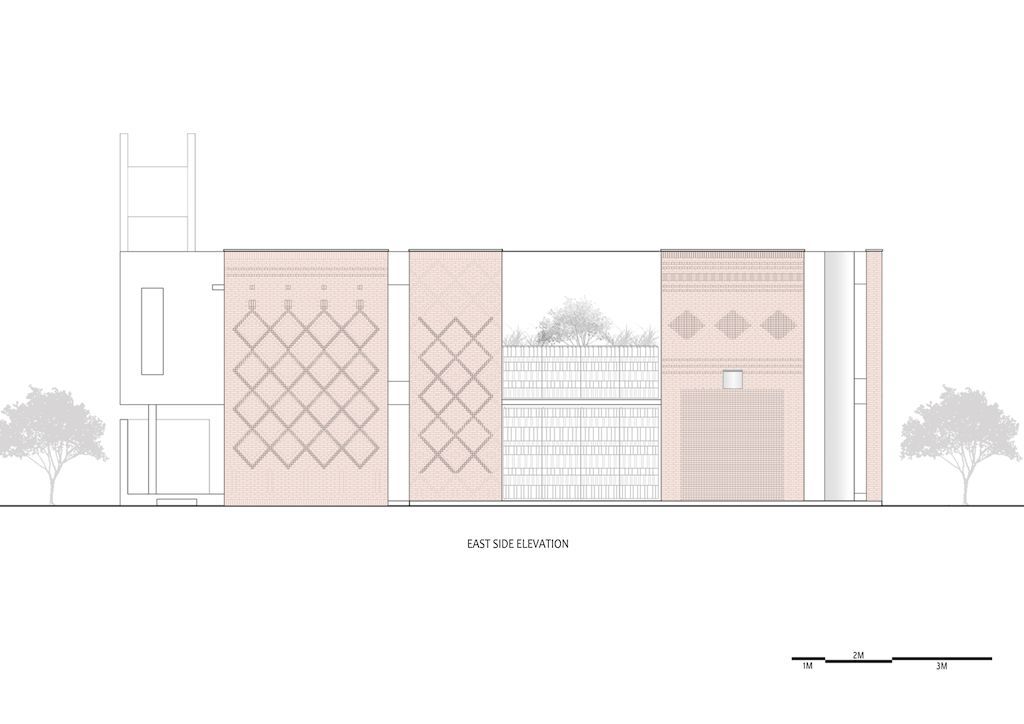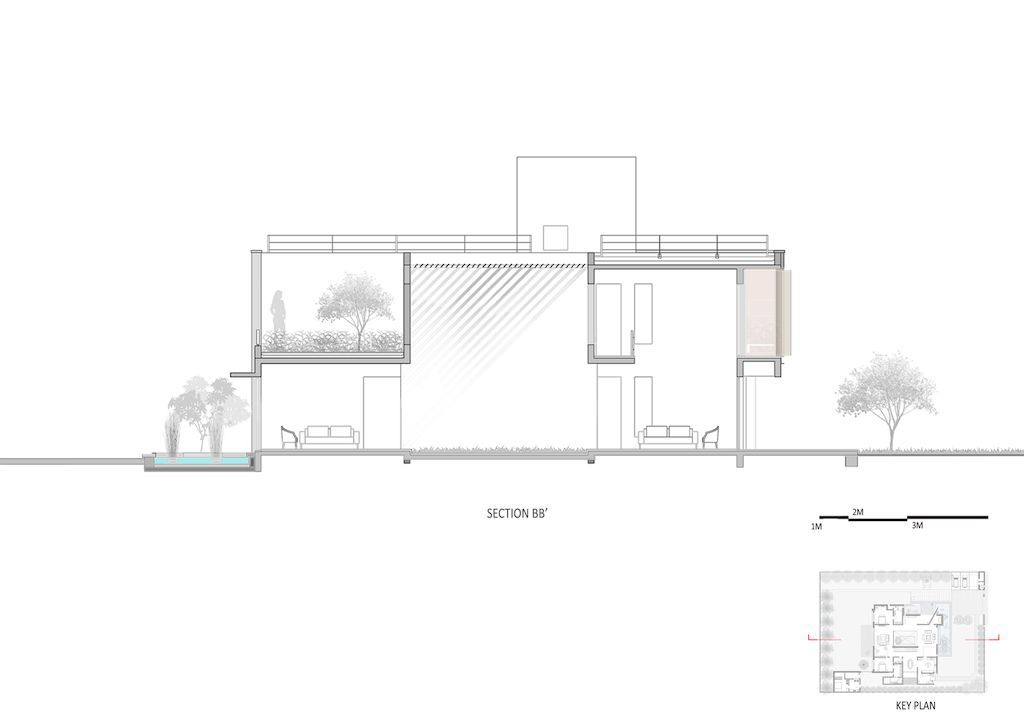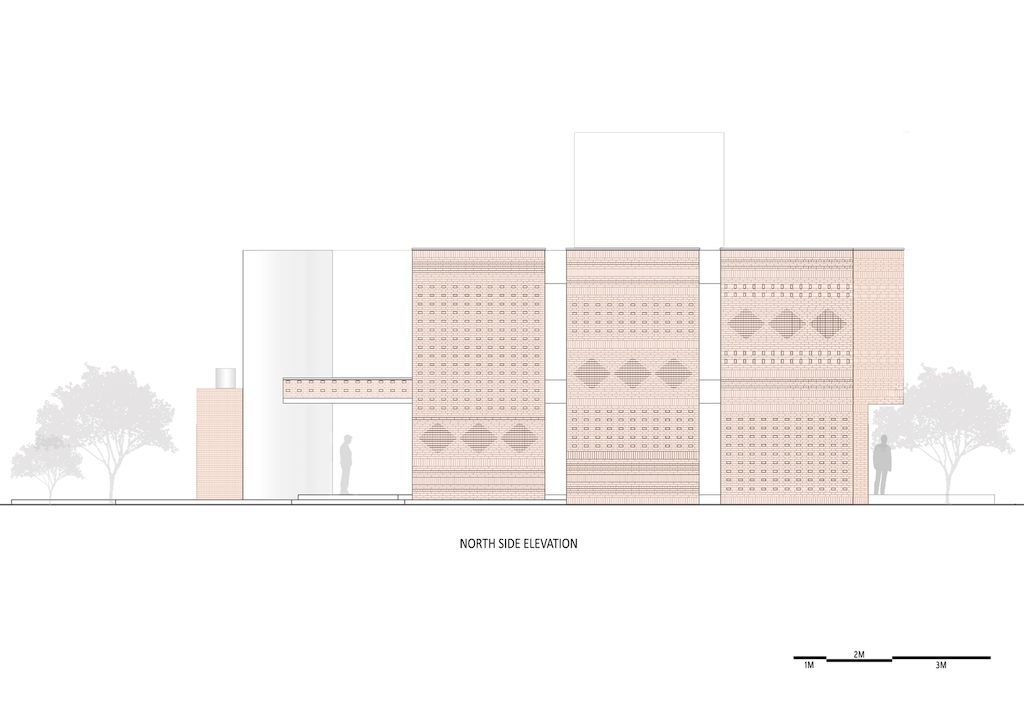 The Brick House Gallery:
Text by the Architects:  The house located in Barshi, a quaint town in the Solapur district of Maharashtra, Sharing its border with Karnataka. Surrounded by the rich heritage of the two states our client a young & dynamic farmer with a strong political background wanted to showcase the culture & grandeur of Solapur in his house. Further house upon this brief we decided to interpret the culture of Solapur in the house's interiors as well as exteriors. A concept of the design roots deep into the culture of Solapur and keep in mind the harsh hot & arid climate of Solapur. The concept of double wall with brick panels came into the picture. These panels used as facade elements by decorate them with intricate designs of 'Solapuri chaddars'.
Photo credit: Hemant Patil| Source: Studio Humane
For more information about this project; please contact the Architecture firm :
– Add: #2 Prassana, Lane 4, Off, ITI Rd, Pushpak Park, Aundh, Pune, Maharashtra 411007, India
– Tel: +91 20 2588 5483
– Email: [email protected]
More Projects in India here:
---