Architecture Design of The Overhang House
Description About The Project
Overhang House located in New Delhi, India that designed by DADA partners is a beautiful construction with simple and fine lines that satisfies the customer's demands.
Indeed, it is perfect place for a family because it offers privacy and intimacy due to its location in the suburbs of New Delhi. This is more than a functional house, it's a place where contemporary style is mixed with fluid arrangements to create the impression of a cozy and relaxing environment. By opening up the South face of the house, the light and ventilation introduced. One of the key features of the house is the son's duplex unit between the first and second floors. Natural light pervades every corner of the duplex and reacts to the red and grey color palette to create a stark interior.
In addition to this, the spectacular element consisting in an internal courtyard was designed to serve as a separator between the kitchen, living rooms and the parent's room. The connection between the indoor and the outdoor is made through the use of frameless floor to ceiling glass. The ground floor is essentially a transparent podium, which engages with the outdoor landscape. Glass plays along, around and above the solid elements while pivoted glass doors open up to outside. Also, the interior and exterior spaces blend seamlessly into each other due to the use of frameless floor to ceiling glass and a continuity of materials from the inside to the outside.
Without a doubt, with a home like this, the owners couldn't be happier.
The Architecture Design Project Information: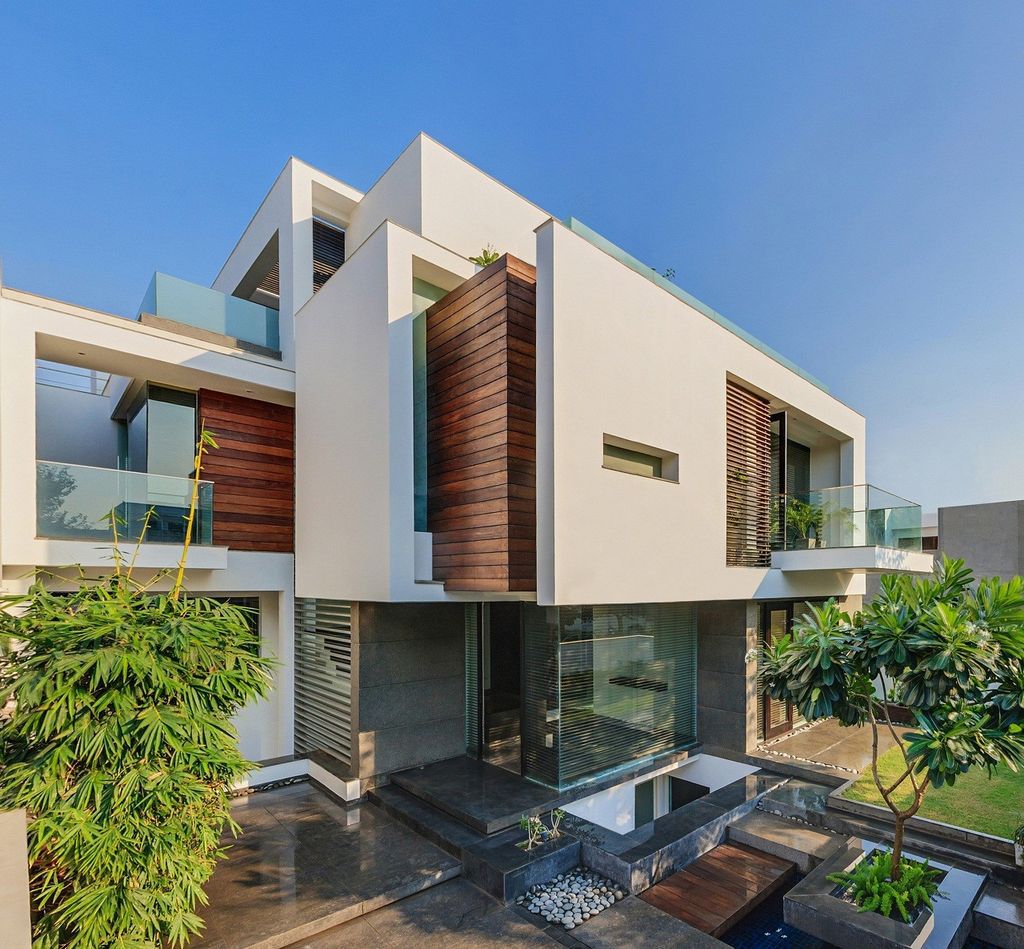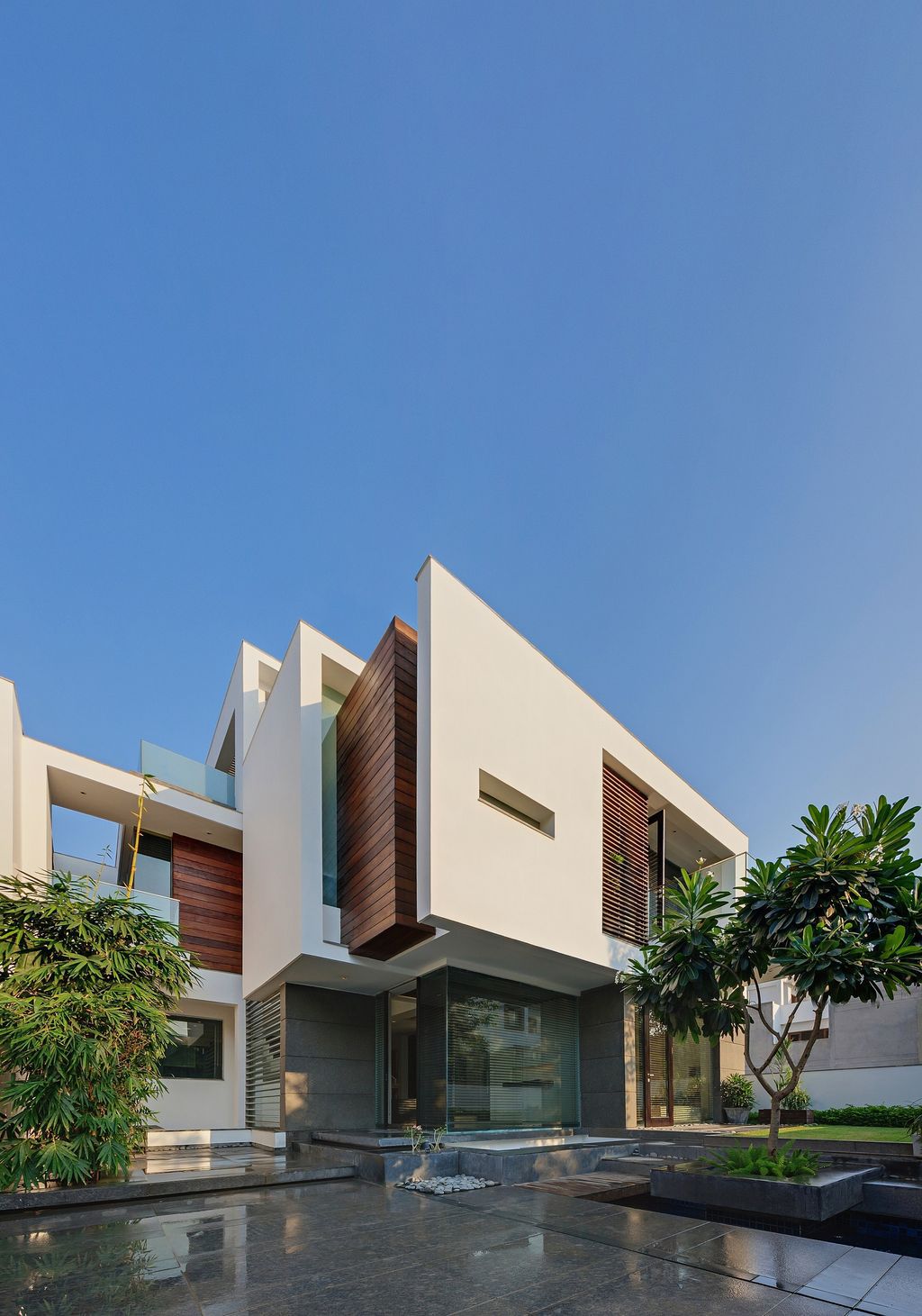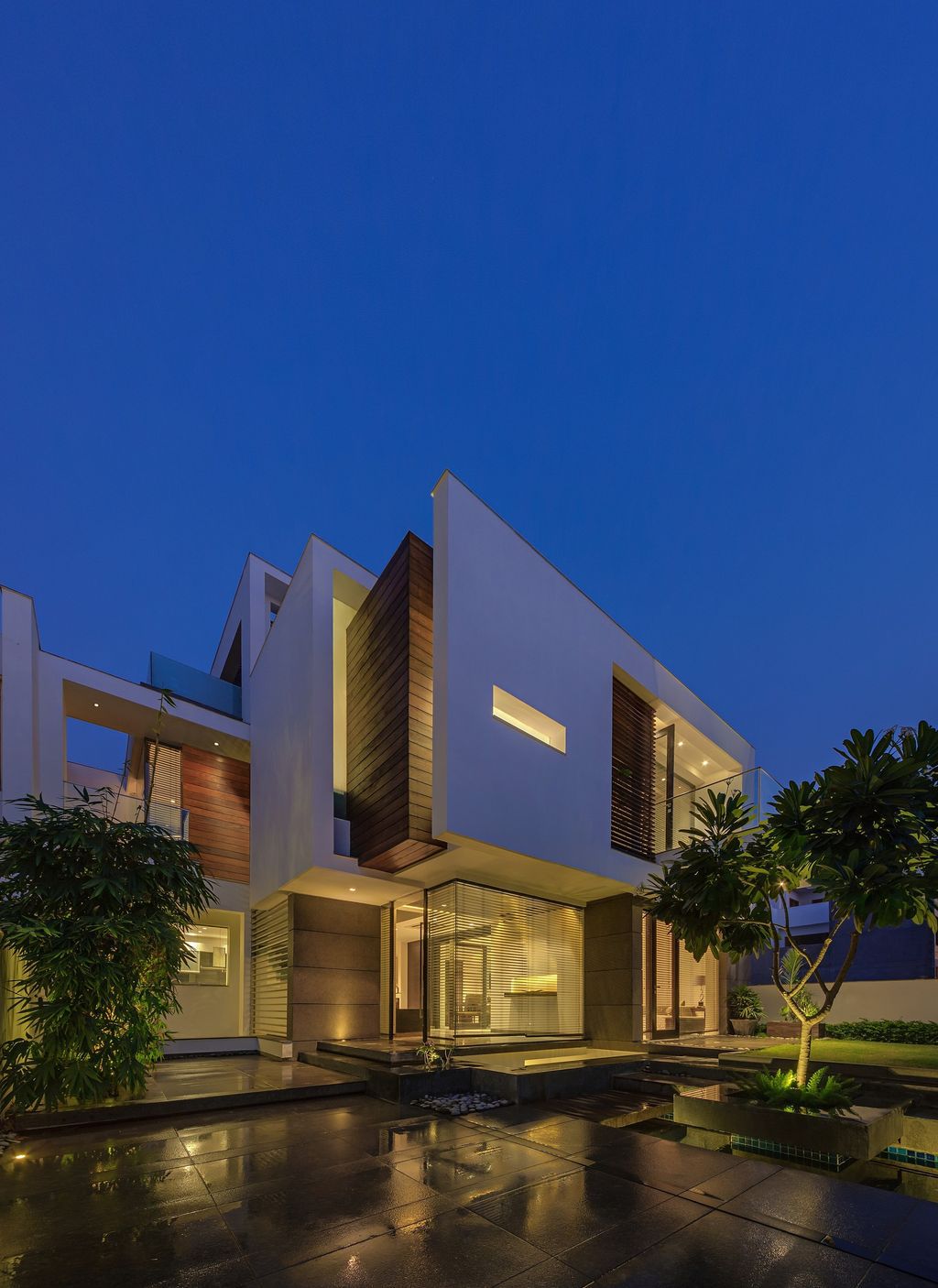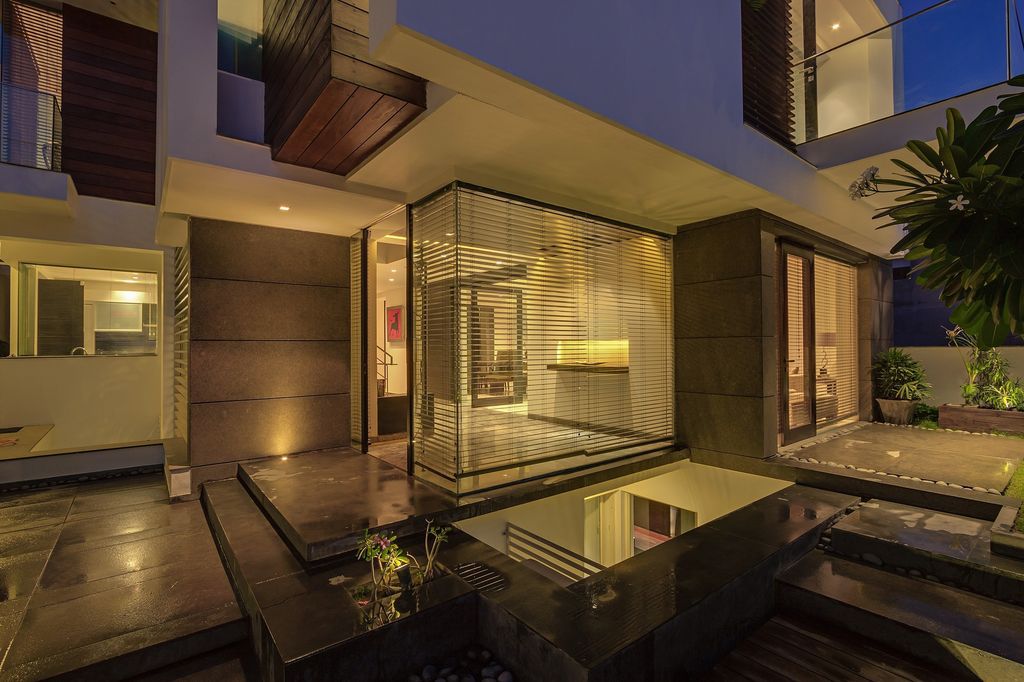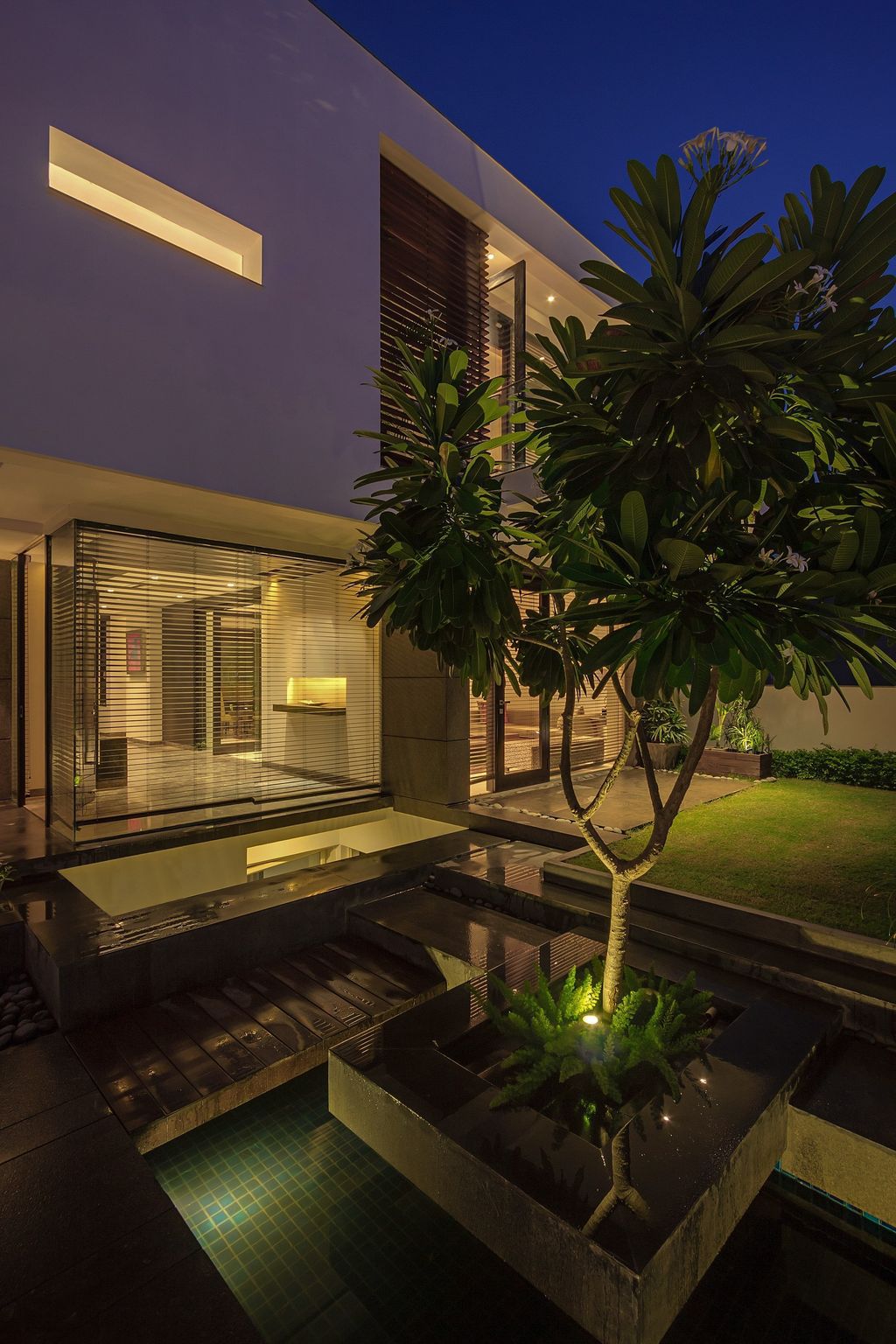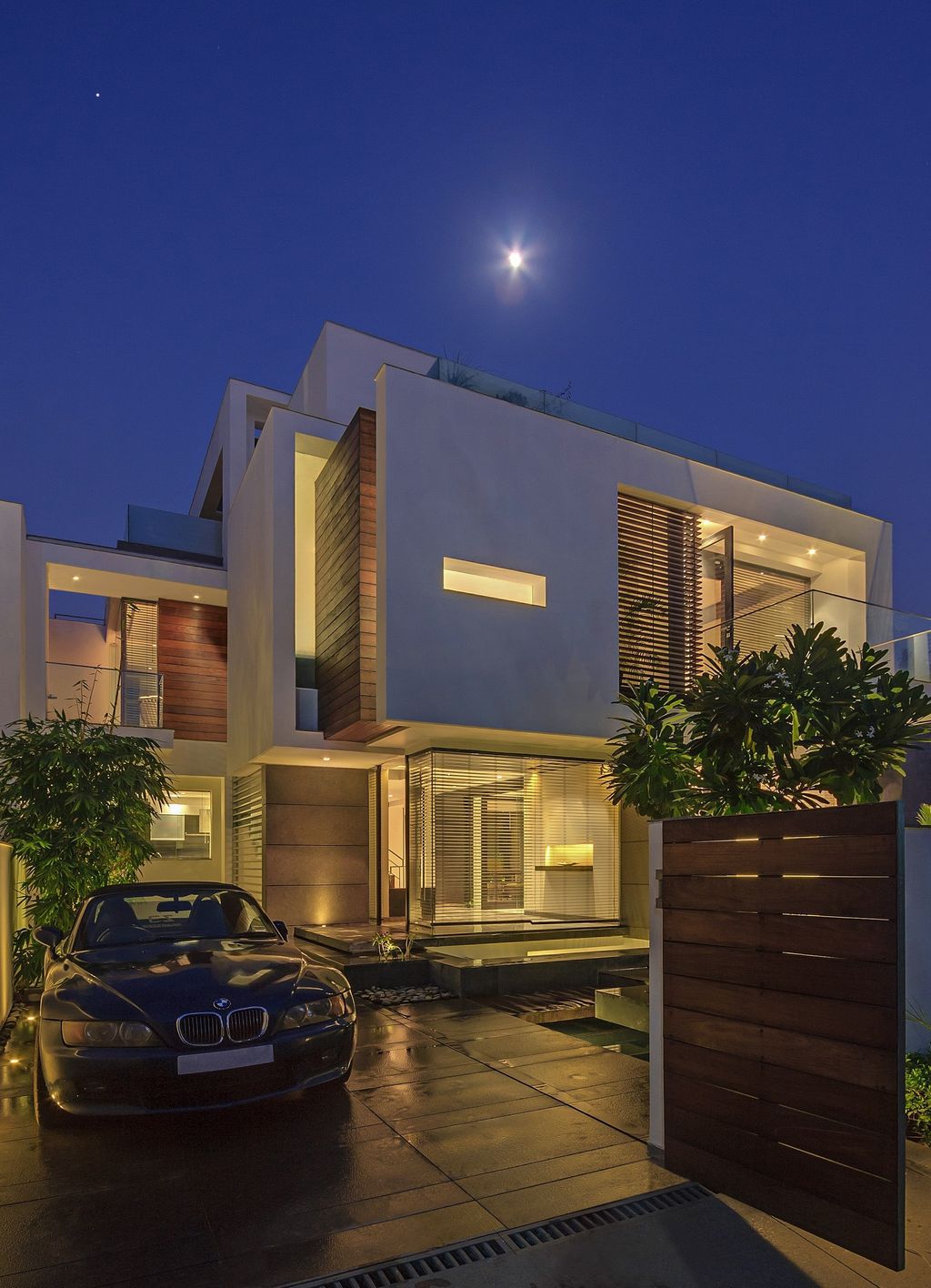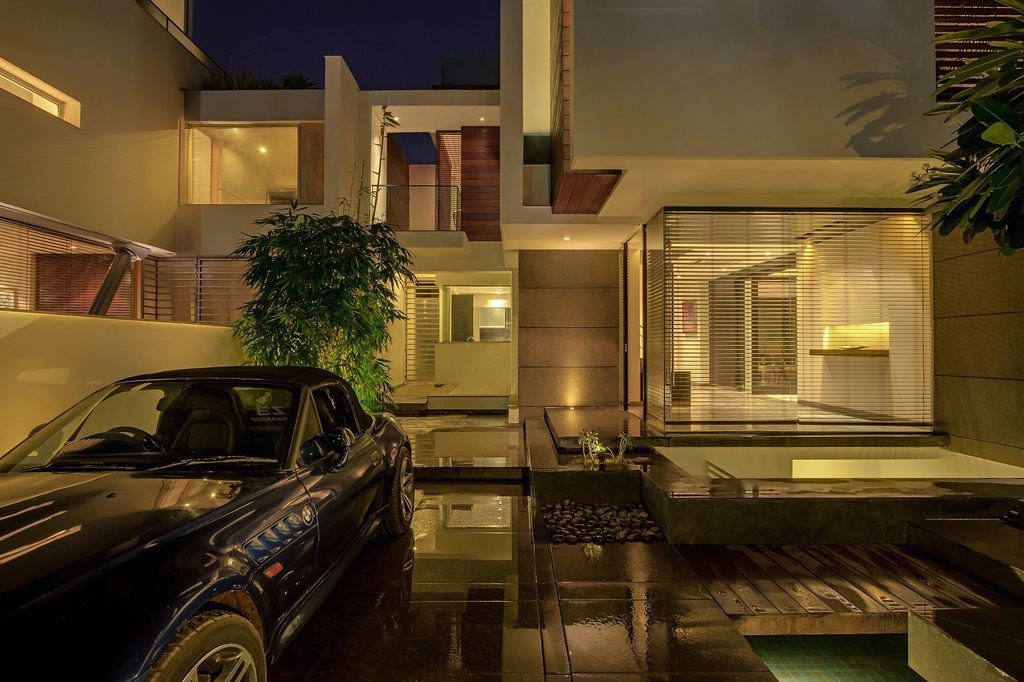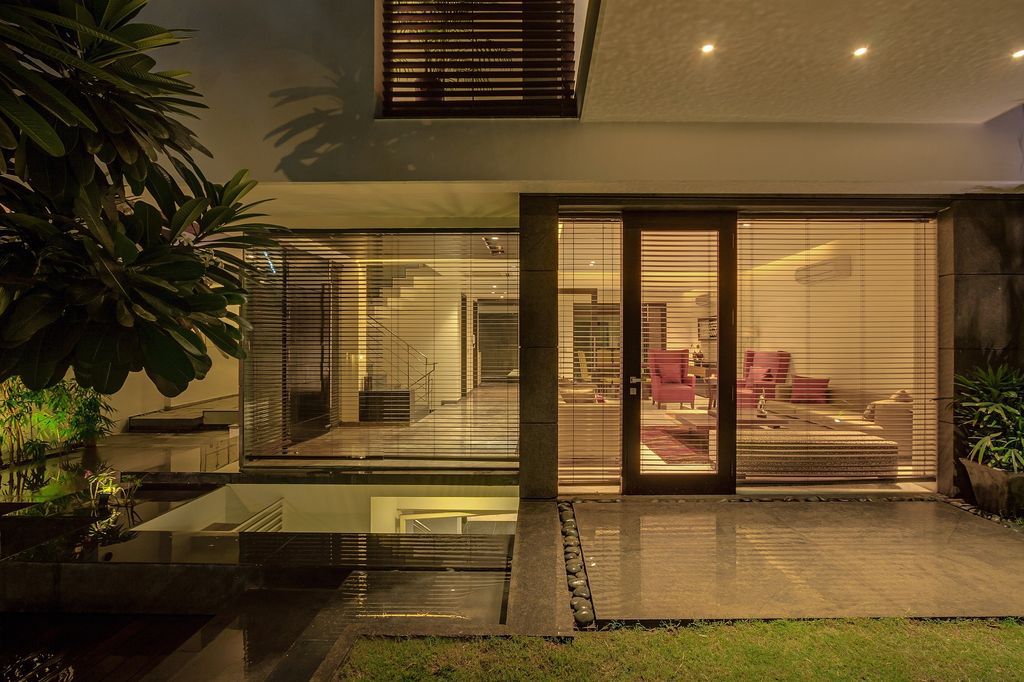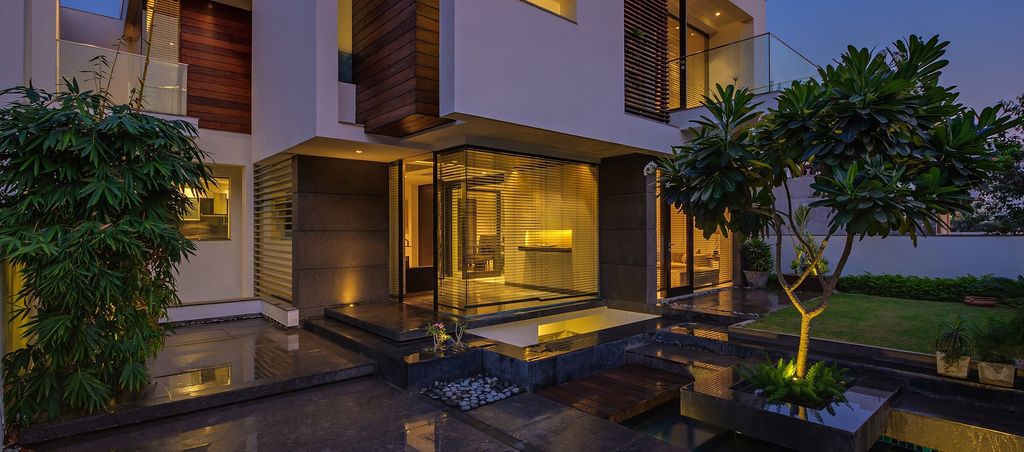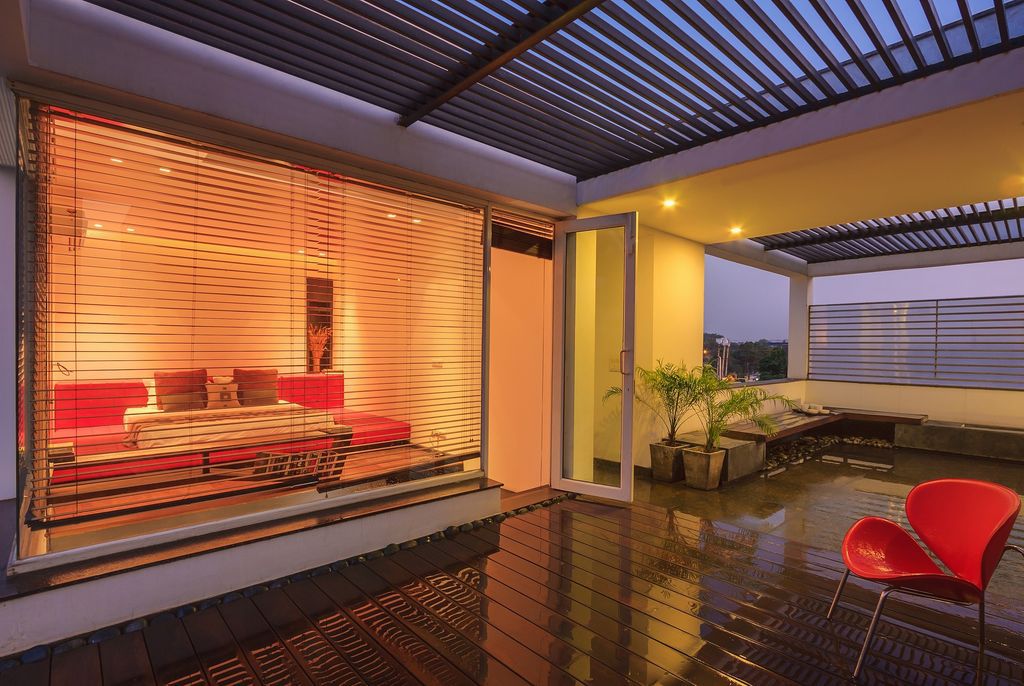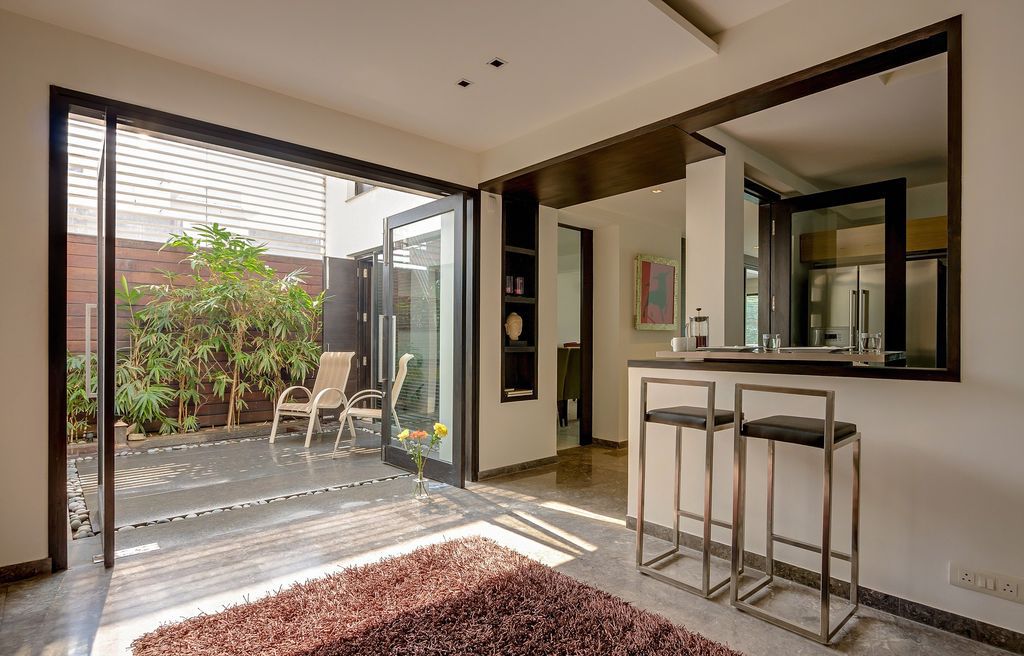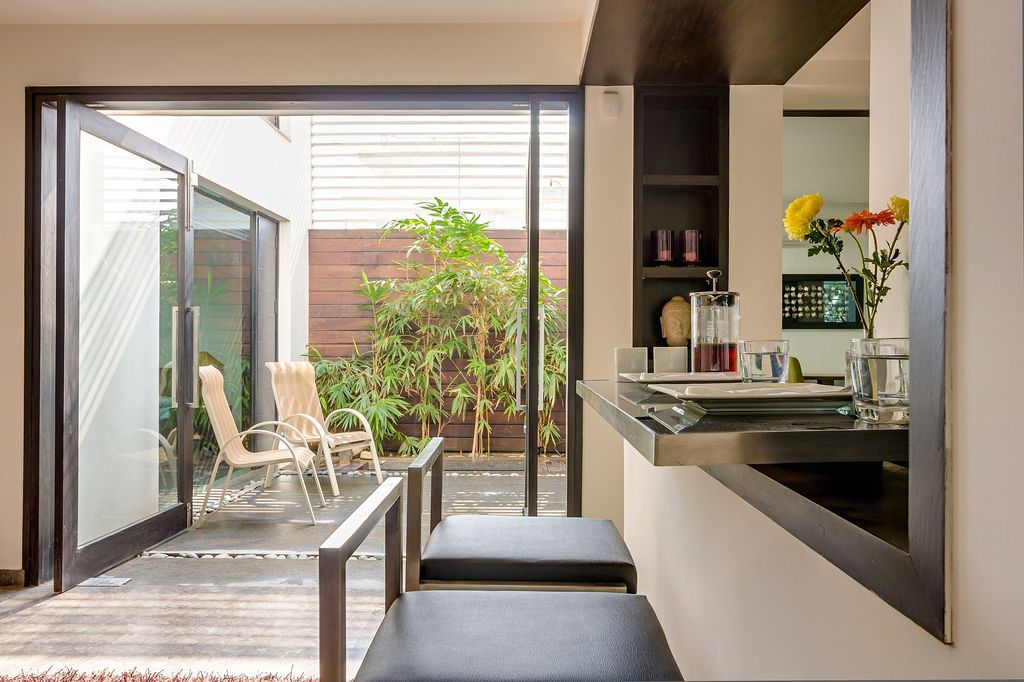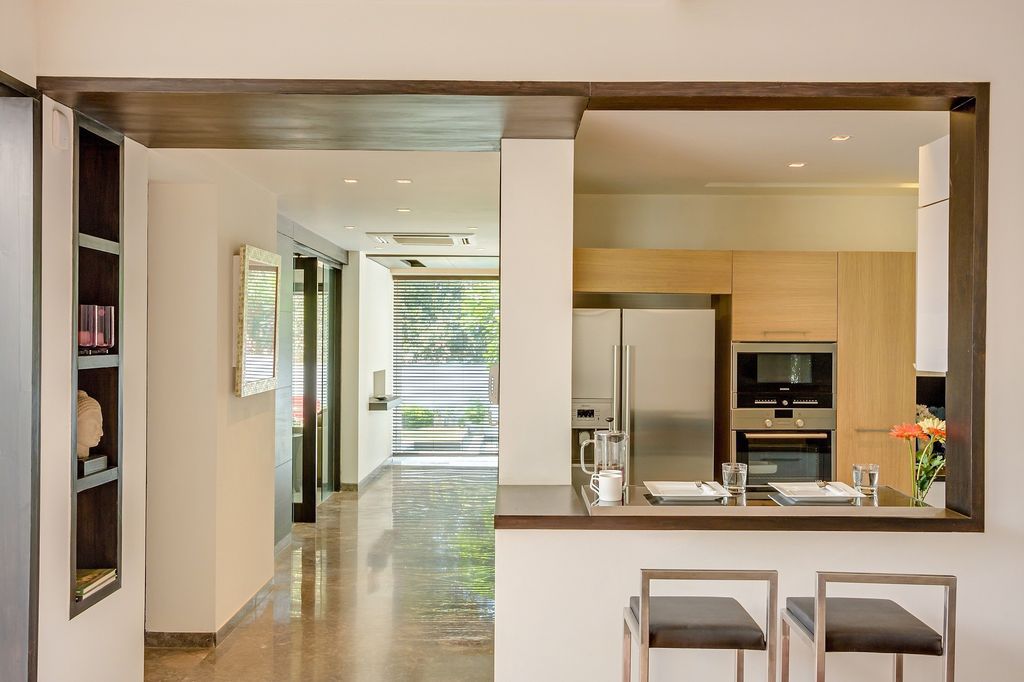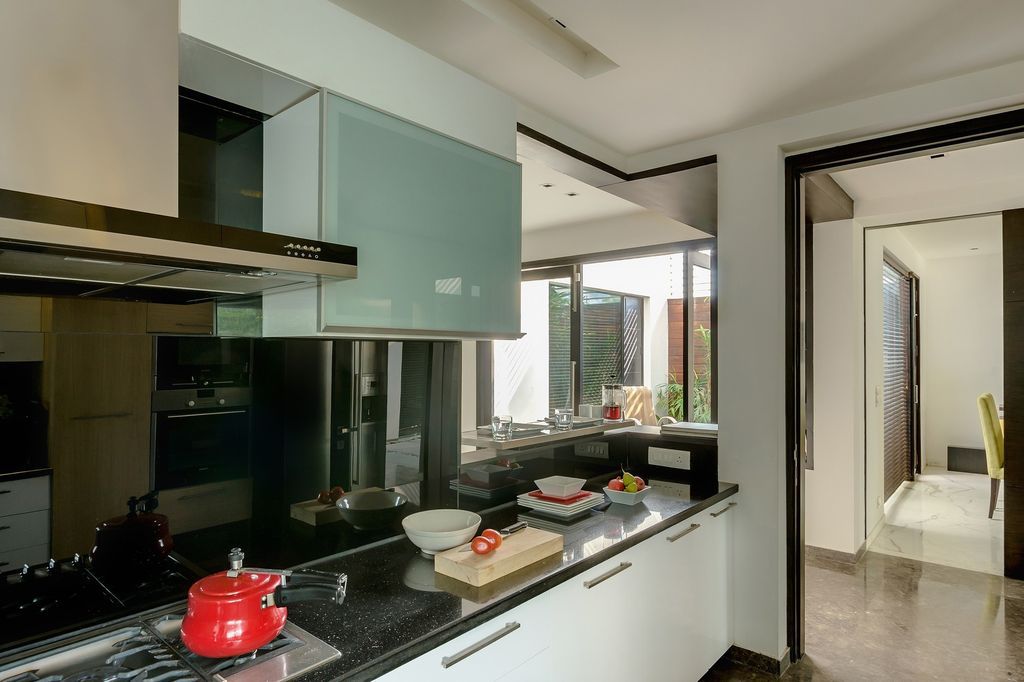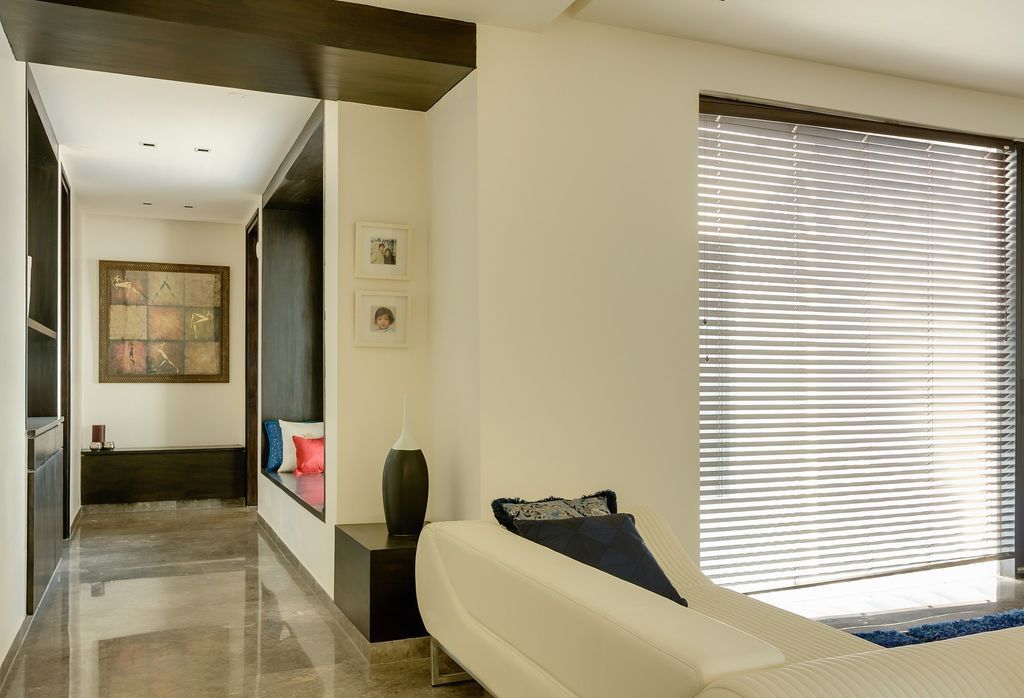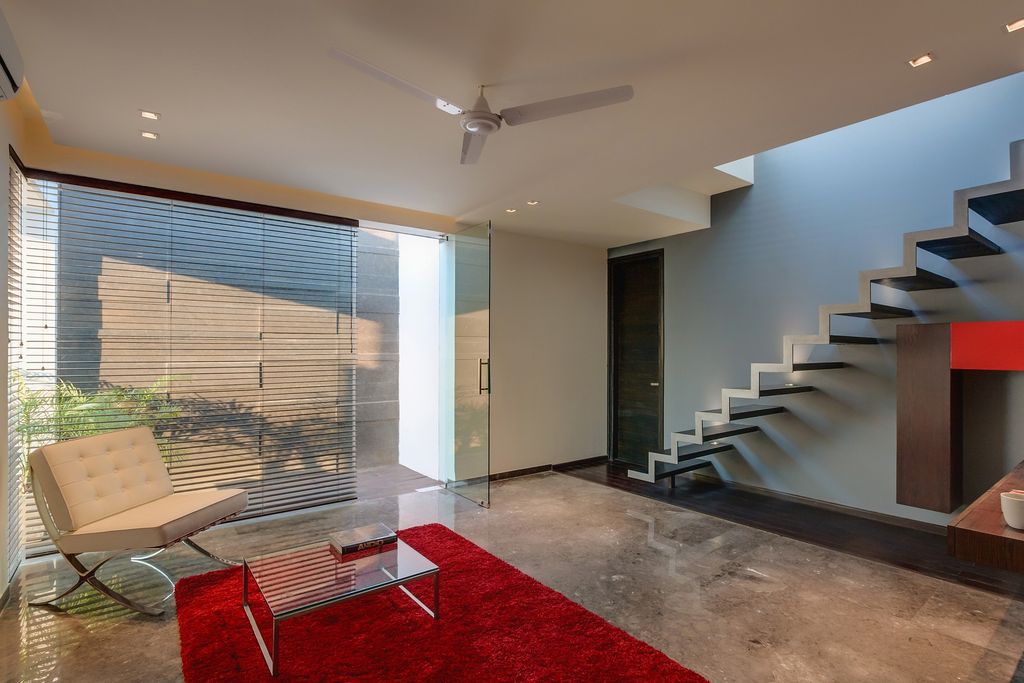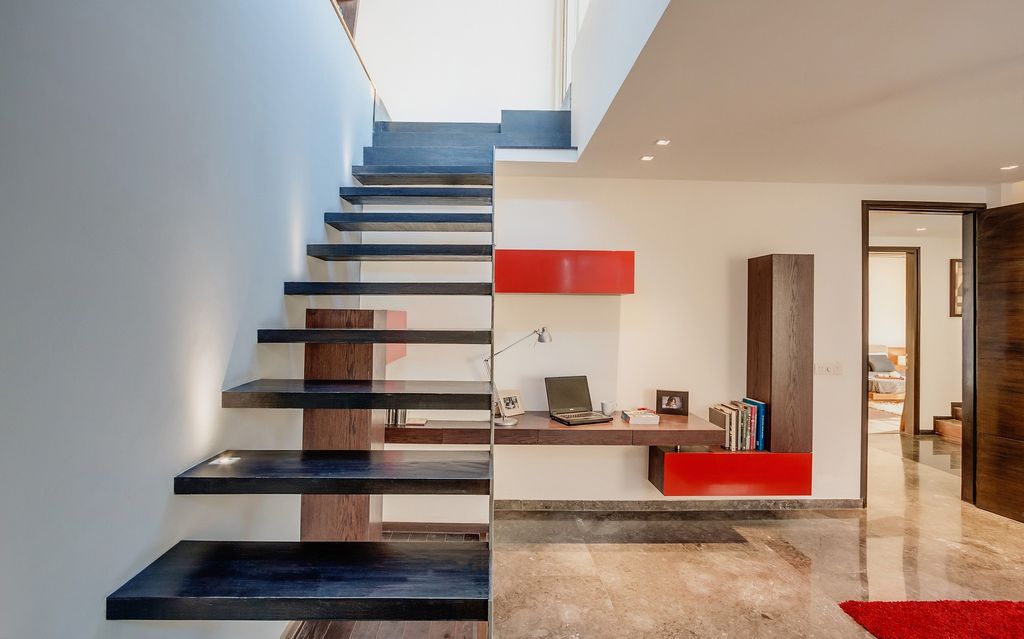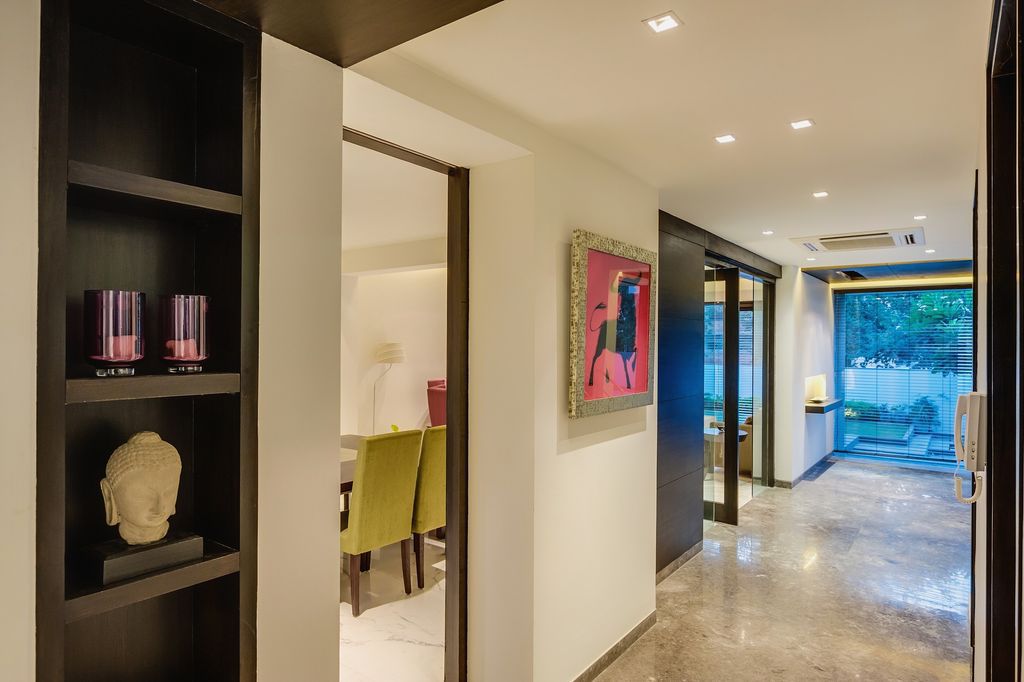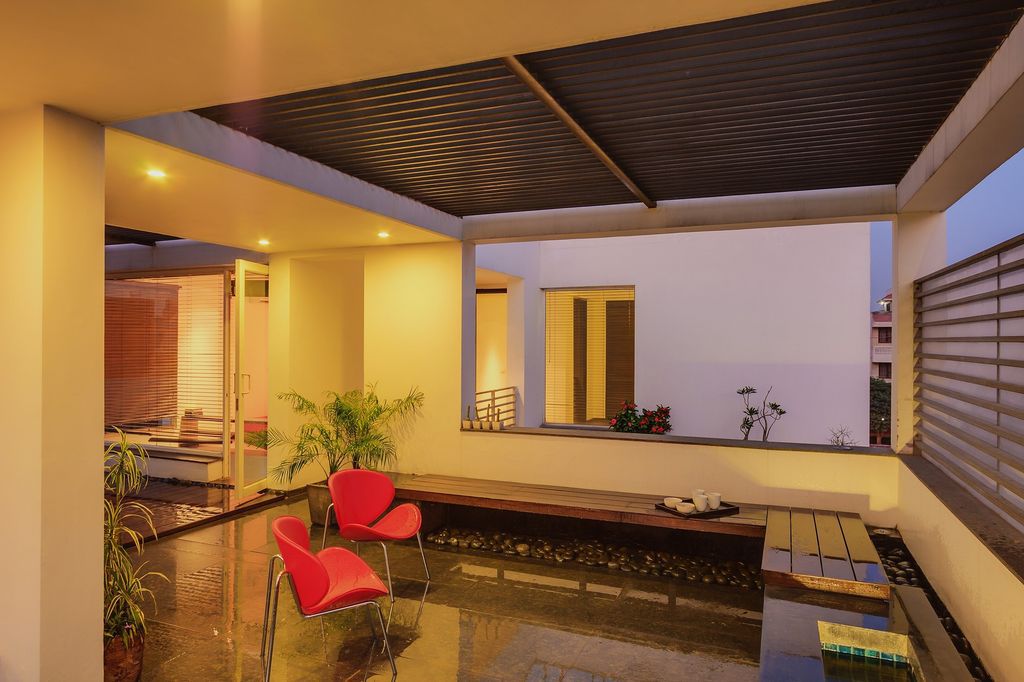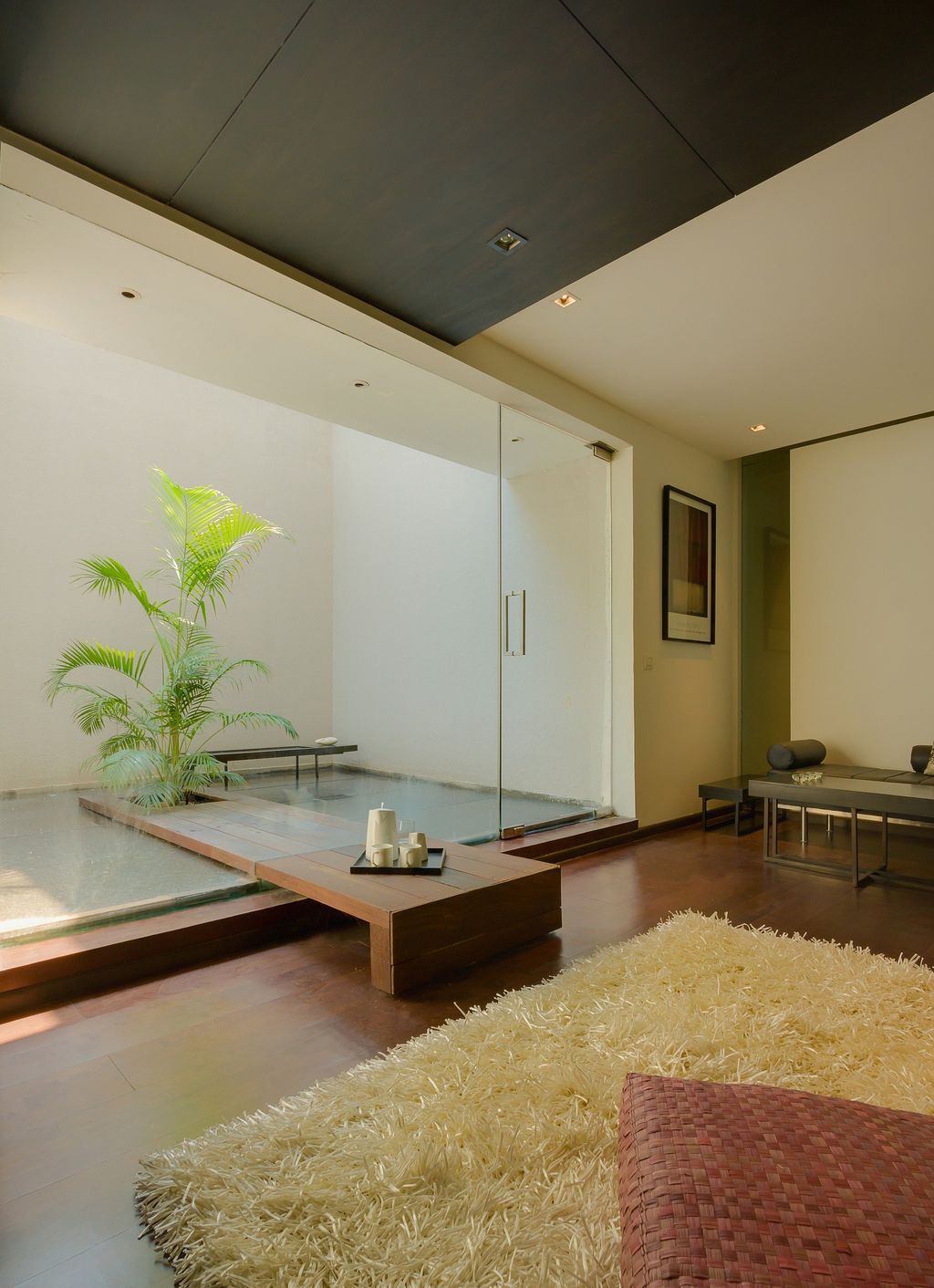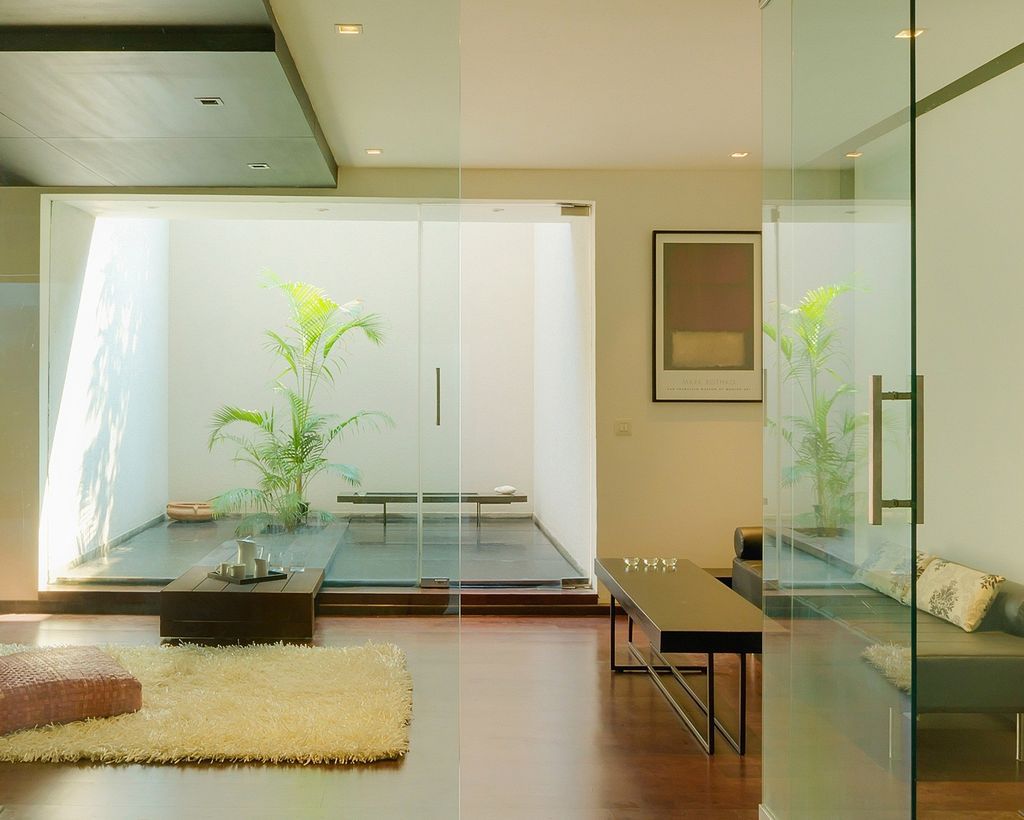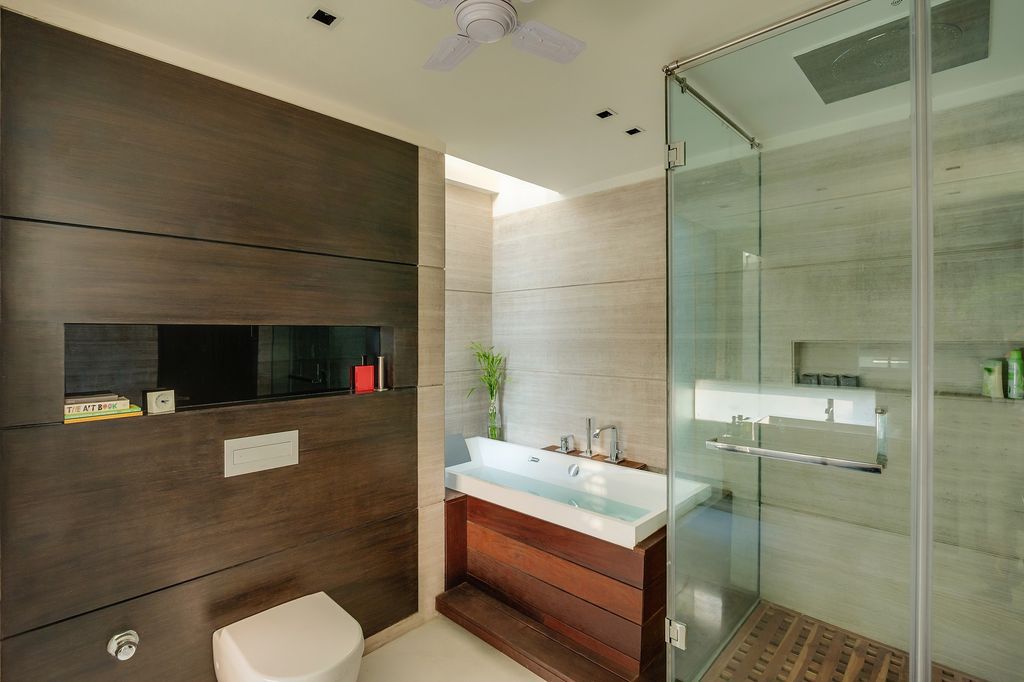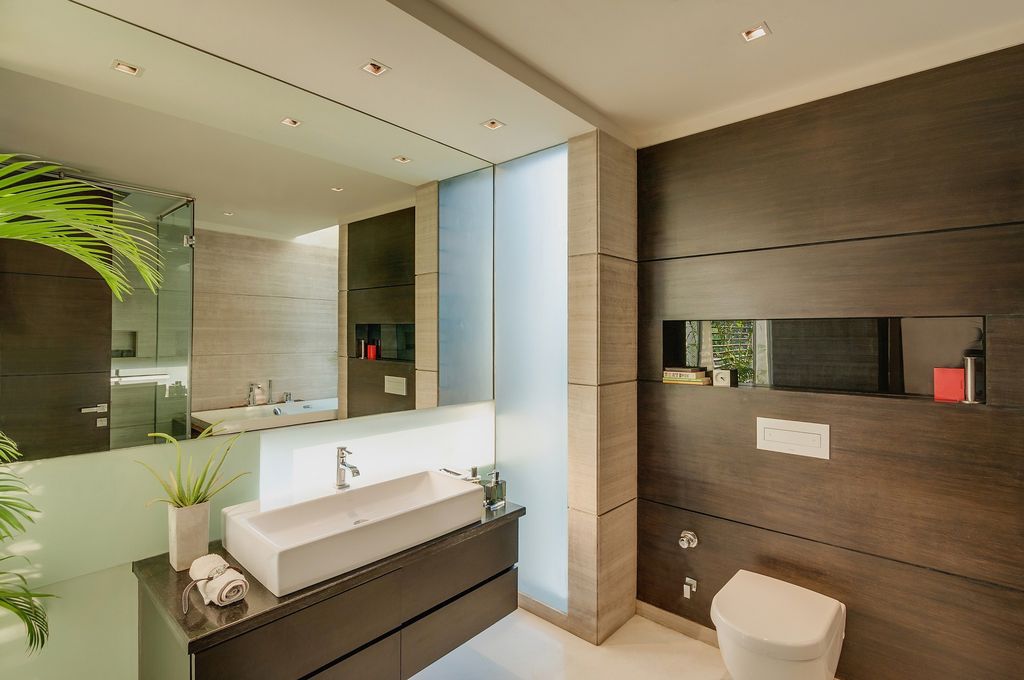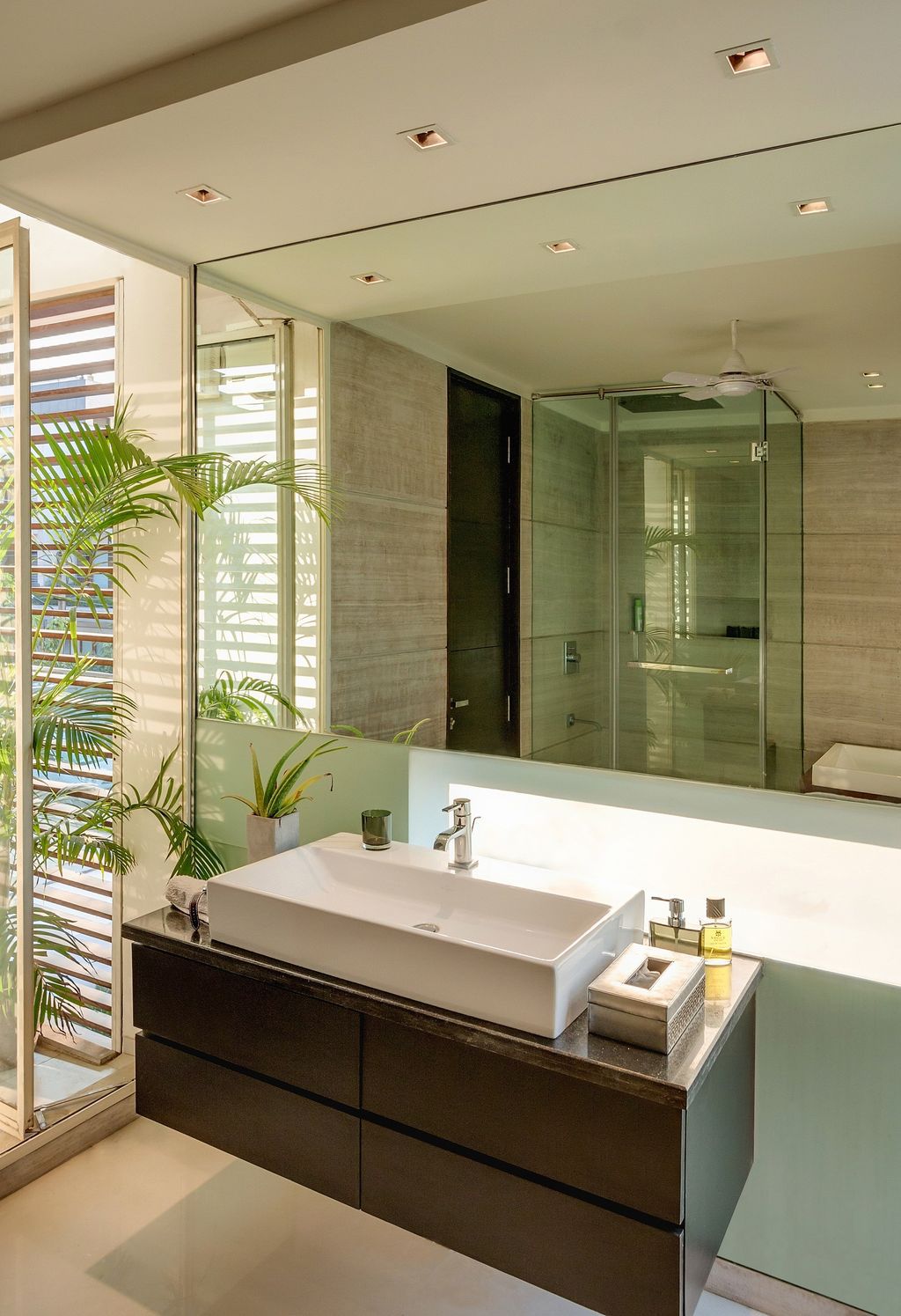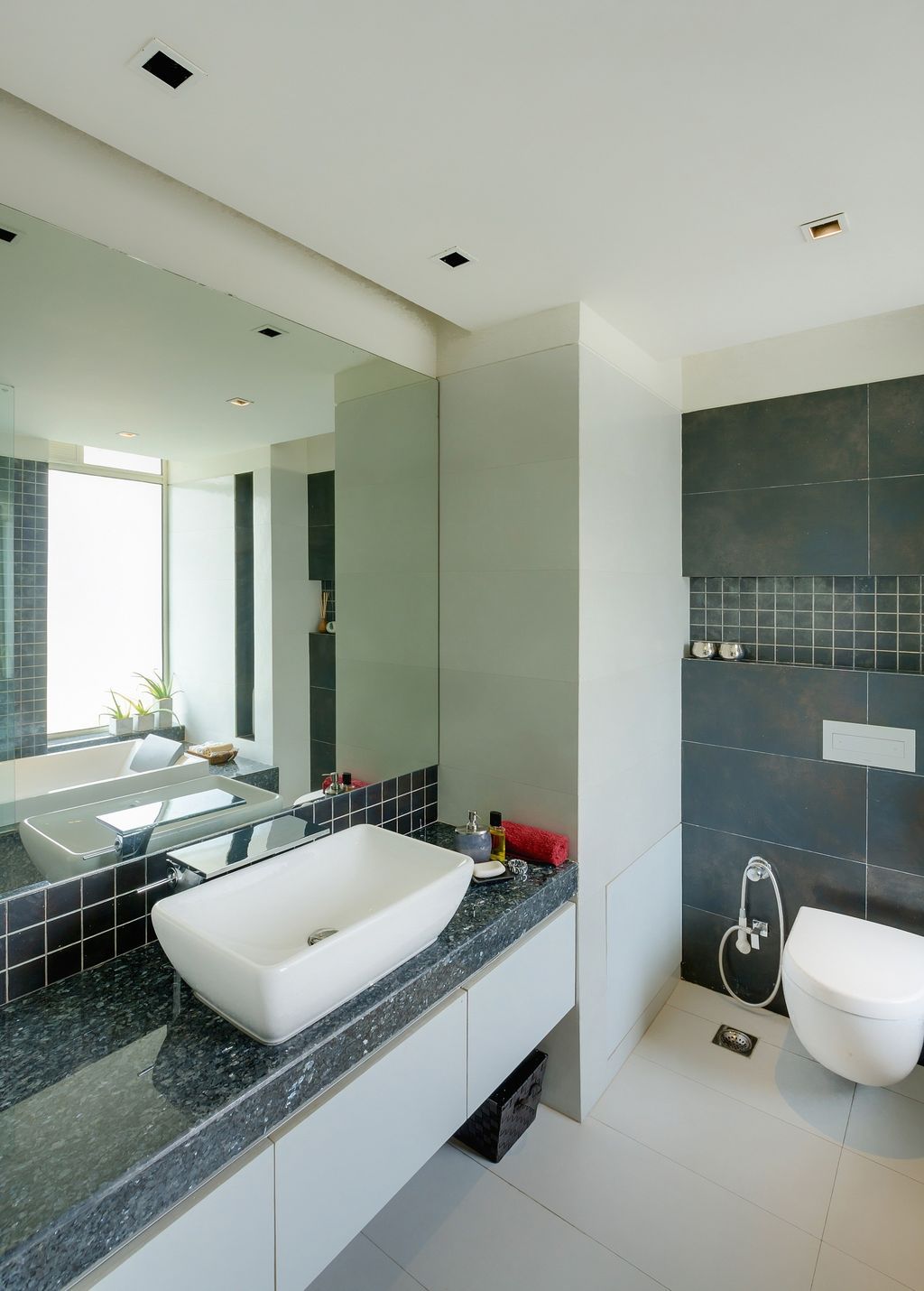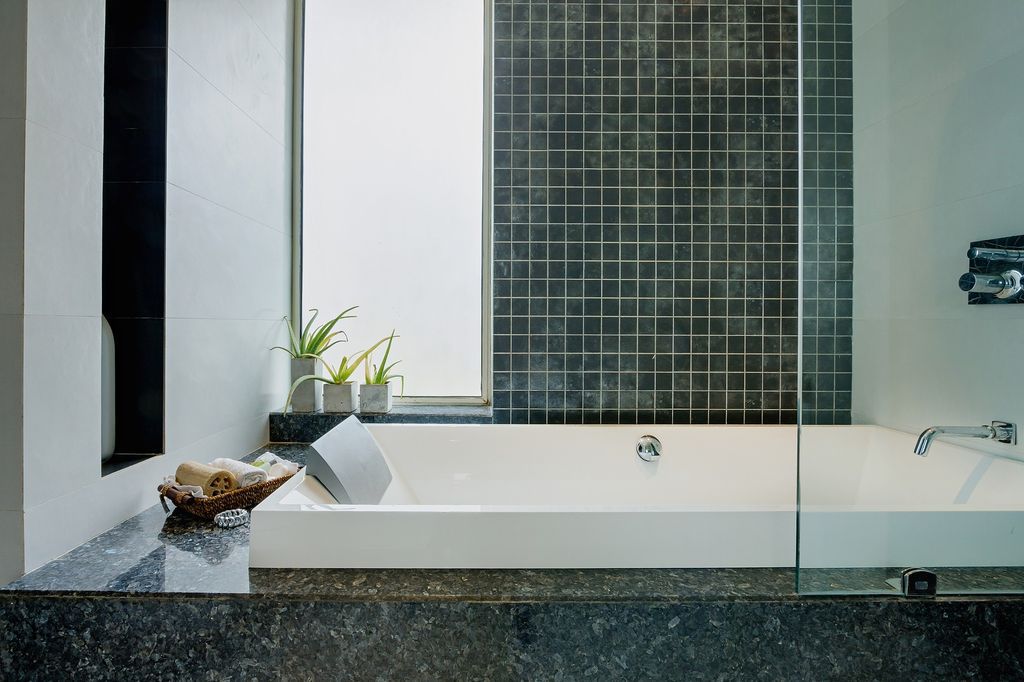 The Overhang House Gallery:
Text by the Architects: The brief required a house for a family of five on a 350 Sq. site, located in the suburbs of Delhi. The clients aspired for a contemporary, iconic house that housed not only a living unit but also work and entertainment zones on different levels. At the same time they wanted landscape ideas that could inter connect with all spaces both horizontally and vertically. The clients' penchant was towards a slick modernist vocabulary that amalgamated the habitable spaces with the landscape. Working closely with the client a brief emerged which sought to carefully create a contemporary house. With a more fluid arrangement of spaces, rather than just a functional design.
Photo credit: Ranjan Sharma | Source: DADA Partners
For more information about this project; please contact the Architecture firm :
– Add: B 99, Sushant Lok 1, Gurgaon Haryana 122002, India
– Tel: +91 124 4040076
– Email: [email protected]
More Projects in India here:
---