Date of Publishing:
Architecture Design of House of Lines and Circles
Description About The Project
House of Lines and Circles designed by Cognition Design Studio with setting a beautiful visual language for the spaces, also execute a seamless transition of public to private, exalting nuanced degrees of privacy in this residence in Kerala. True to its name, a plethora of patterns composed of lines and circles adorn yet never overpower the minimal spaces here. Located in the heart of an urban sprawl that began as a small town in Kerala, this residence underwent careful planning, curated mass and specific attention paid to its overall architectural composition.
The client's demand brief is translated on site through the careful placement of the building's mass and utilizes the negative space thus created as elements to craft the overall architectural composition. A sky – lit internal courtyard and a swimming pool stay hidden inside the massing. It allows the occupants to enjoy the areas with uninterrupted privacy. Also, simple design elements such as circles and linear lines can be seen repeated in the house in varying degrees of functionality.
In addition to this, the design language is evident from the front porch itself. The linear profile of the porch covers almost the entire span of the house with one end opening up into a pebble garden and a green wall. A textured wall with a series of circular fenestrations separates the courtyard inside from the porch. These circular holes balance the linear form of the porch while providing a peek at the internal courtyard without affecting the privacy of the occupants.
Indeed, warmth and coziness are perpetually prevalent. Wonderfully furnished and showing off thoughtful design flourishes. All while concealing a brilliant play of public and private. This House of Lines and Circles home follows and elevates the homeowner's brief to the tee.
The Architecture Design Project Information: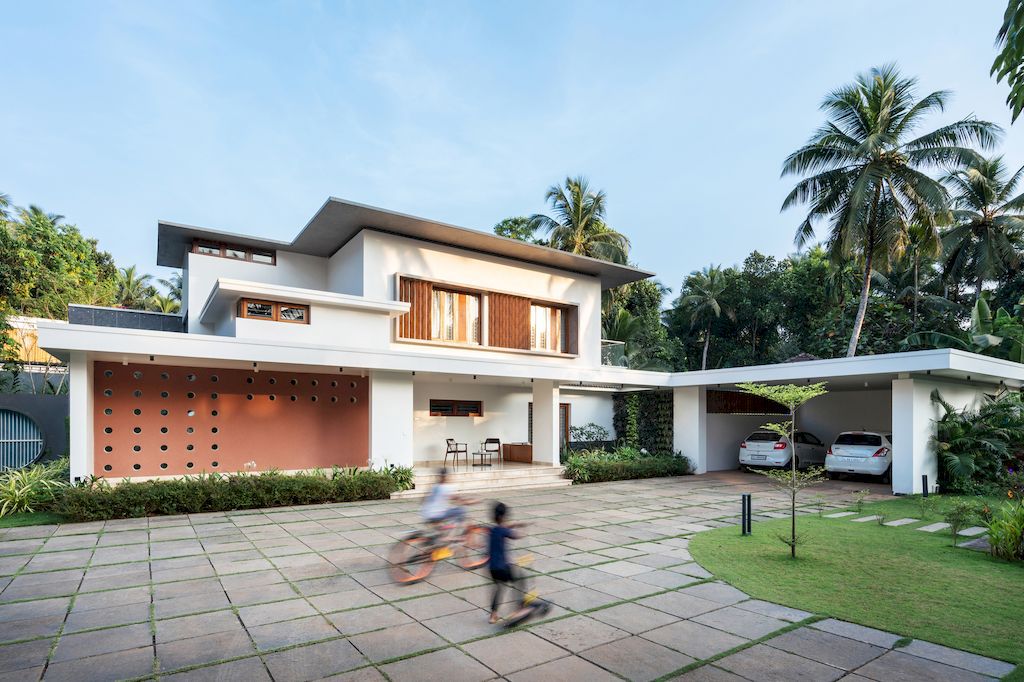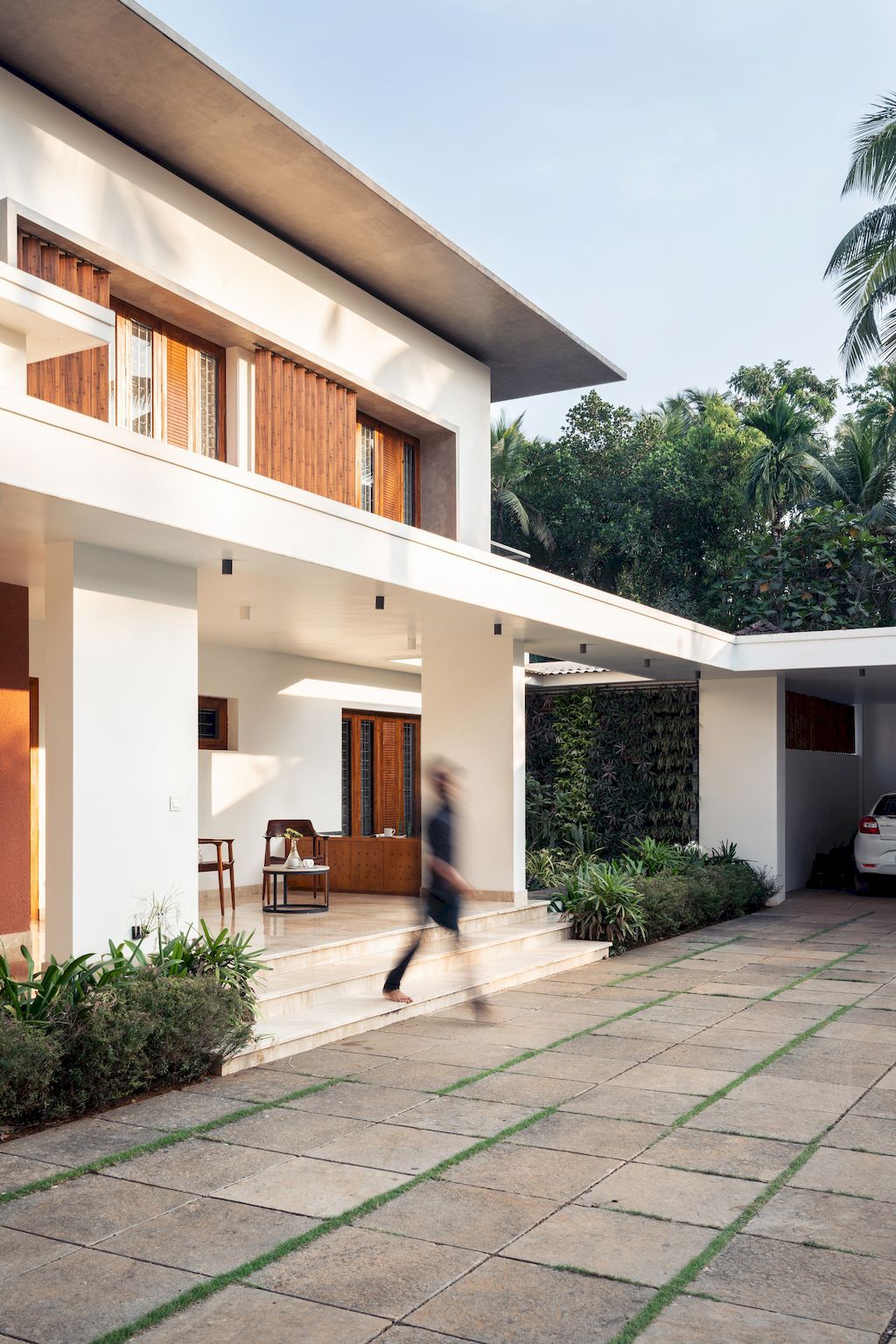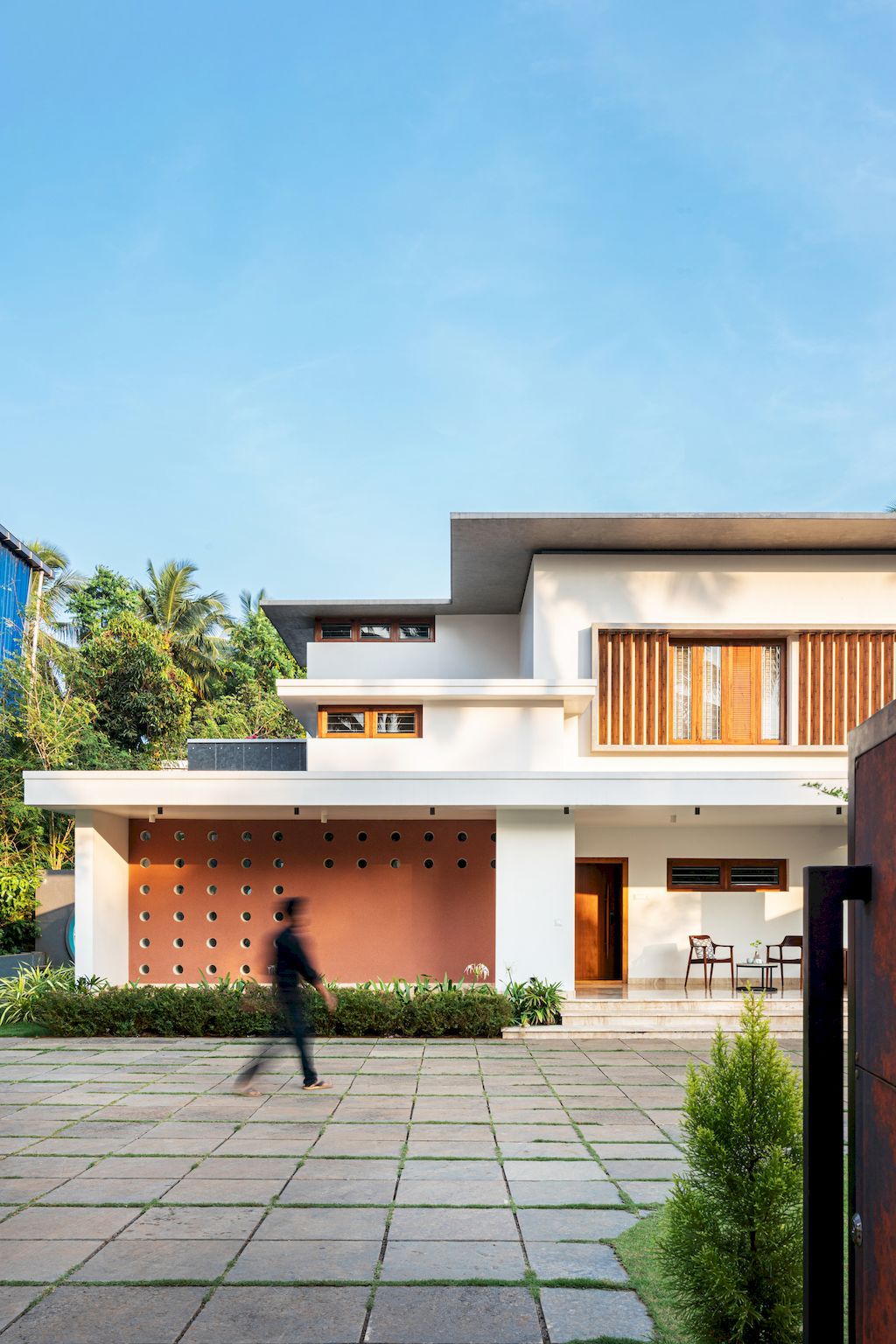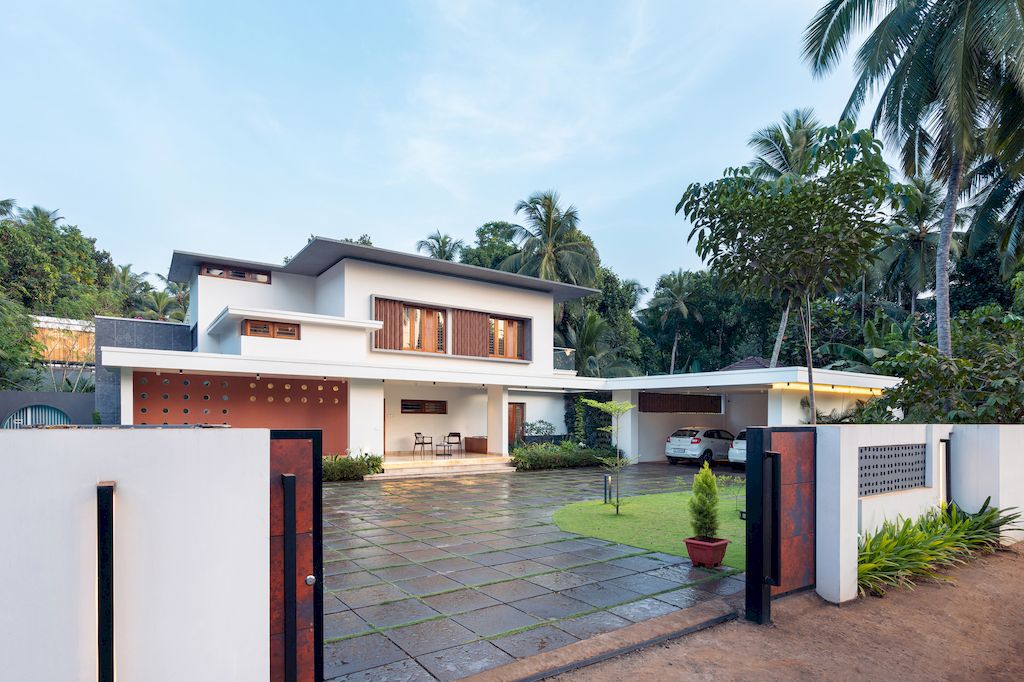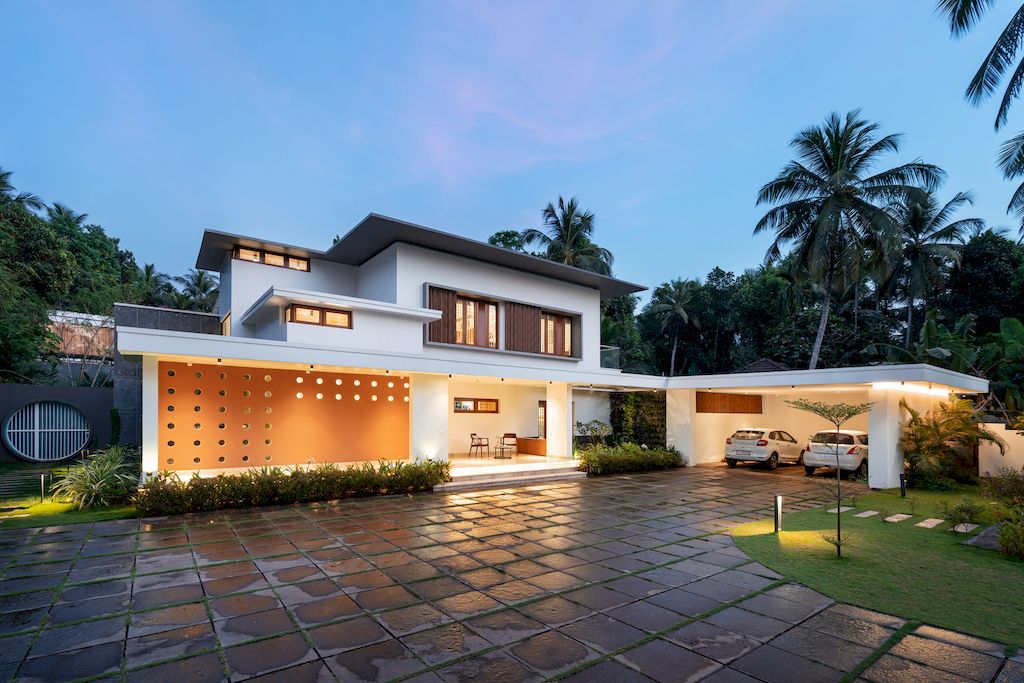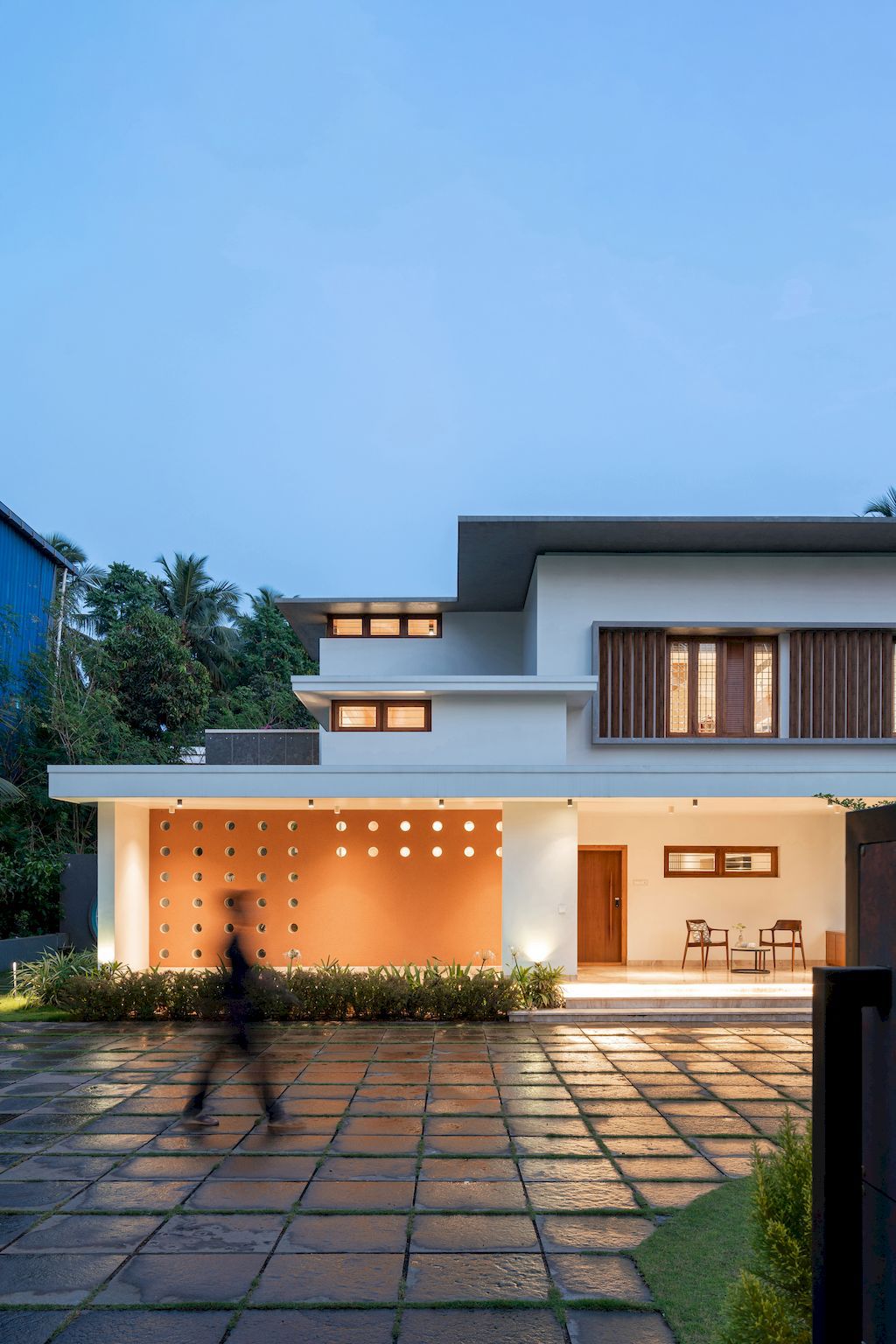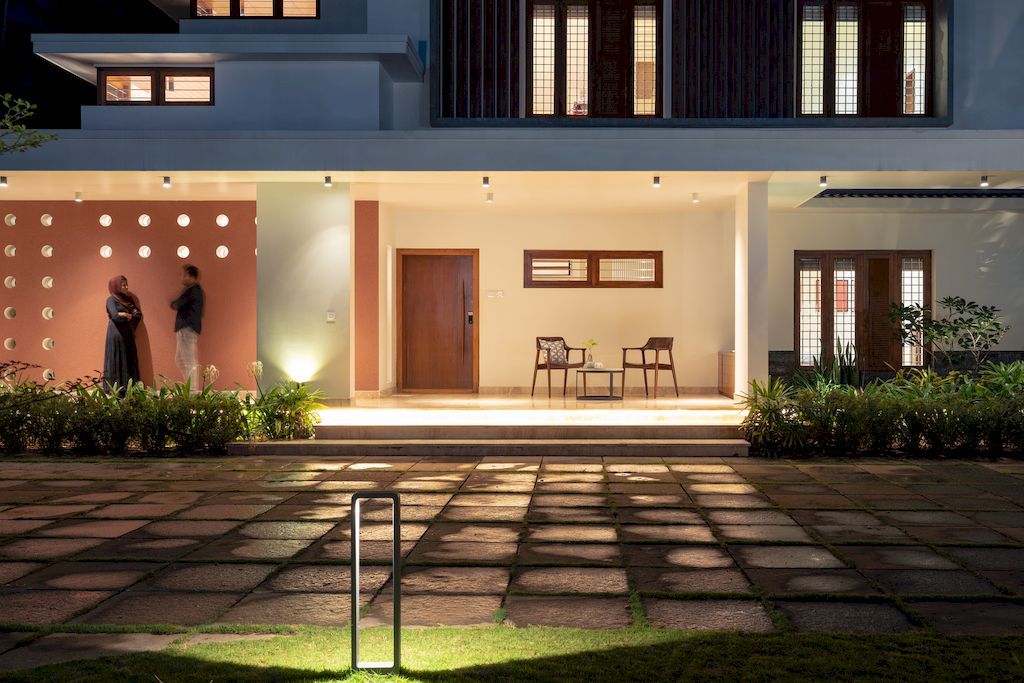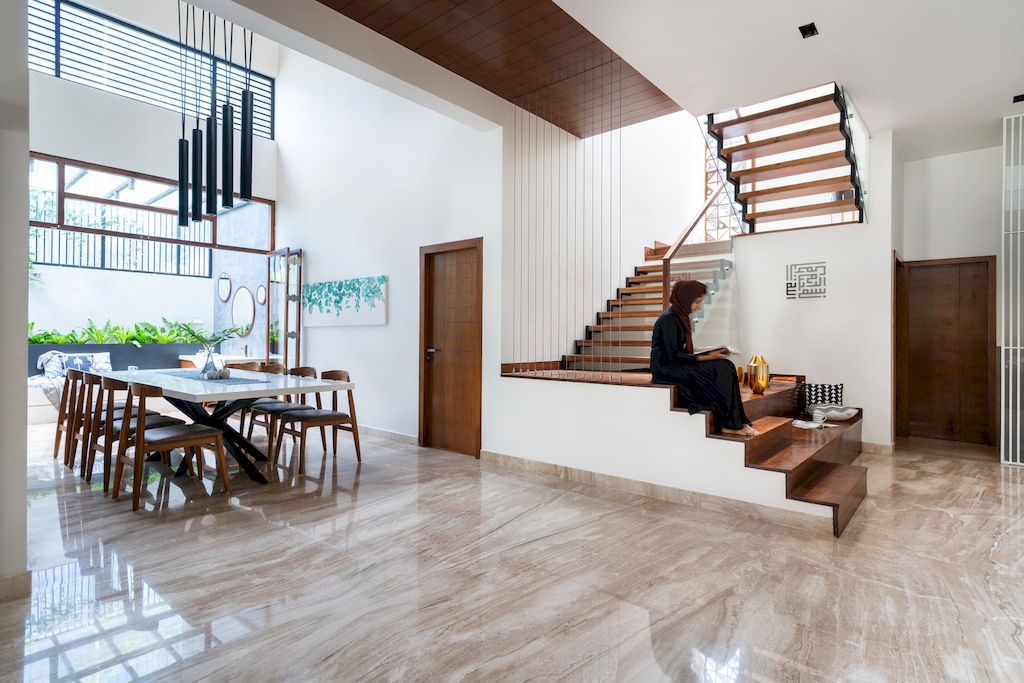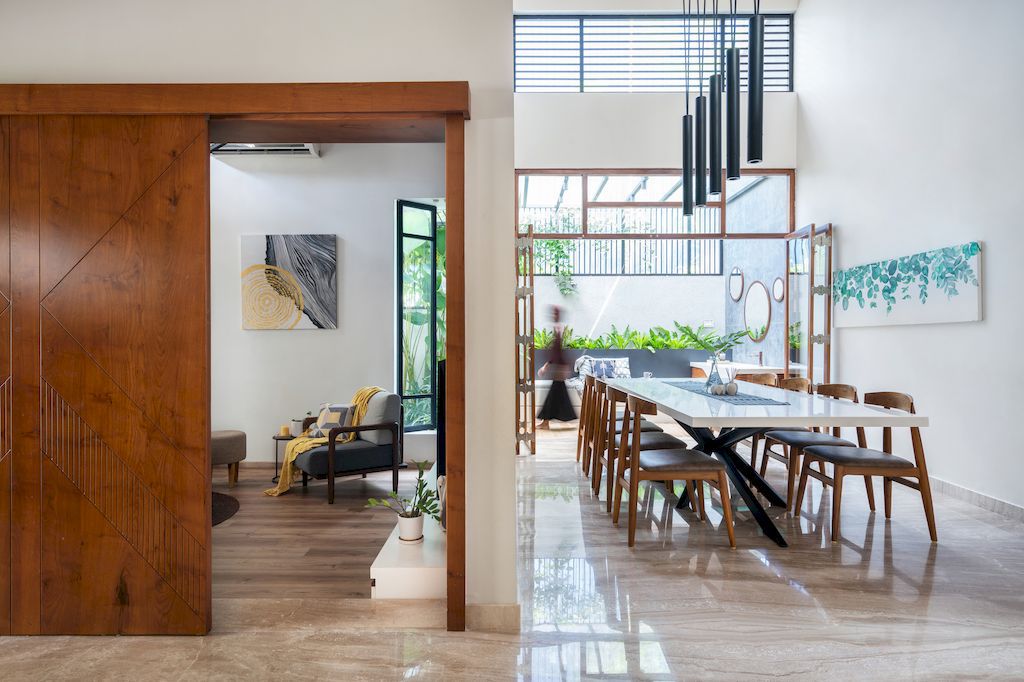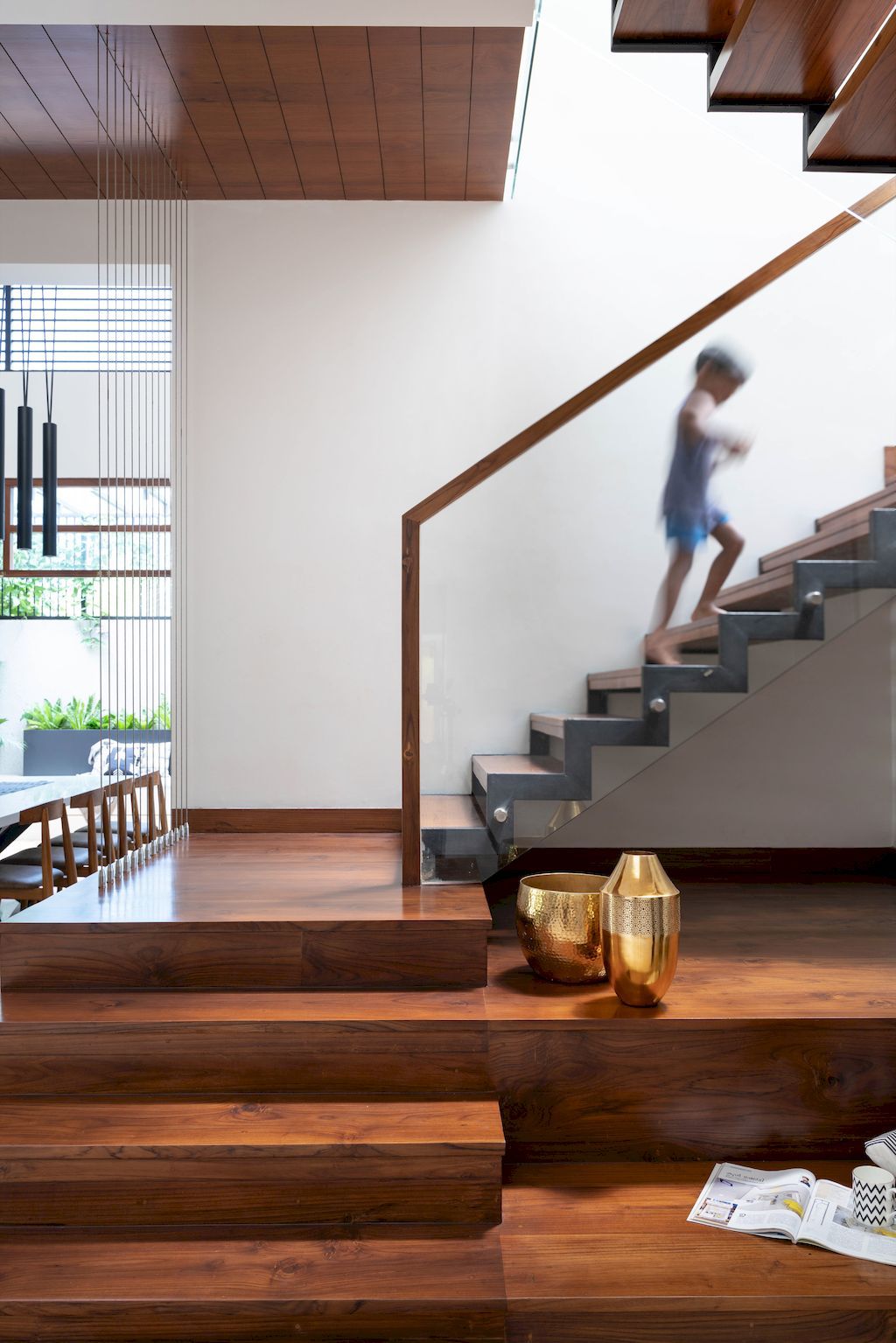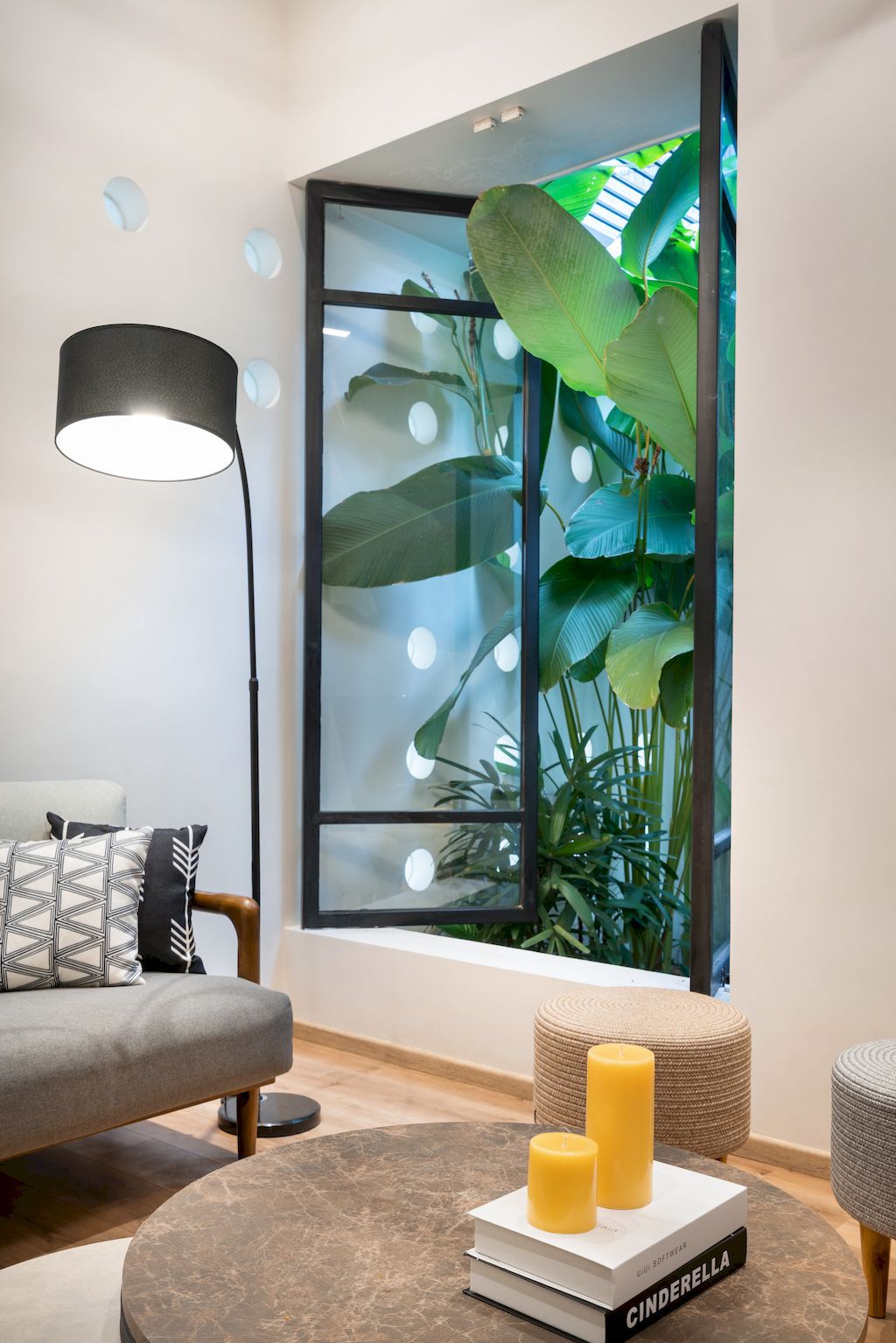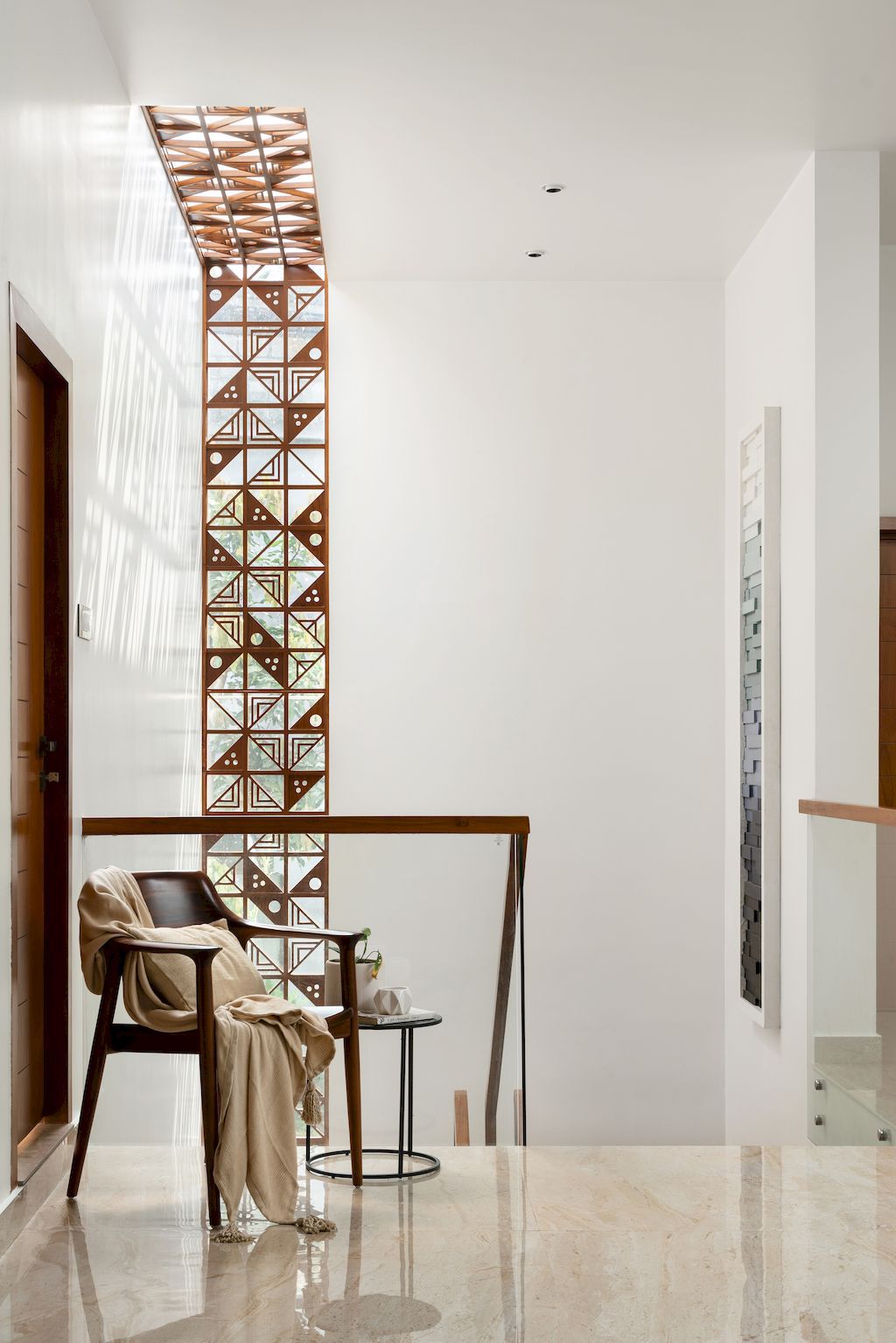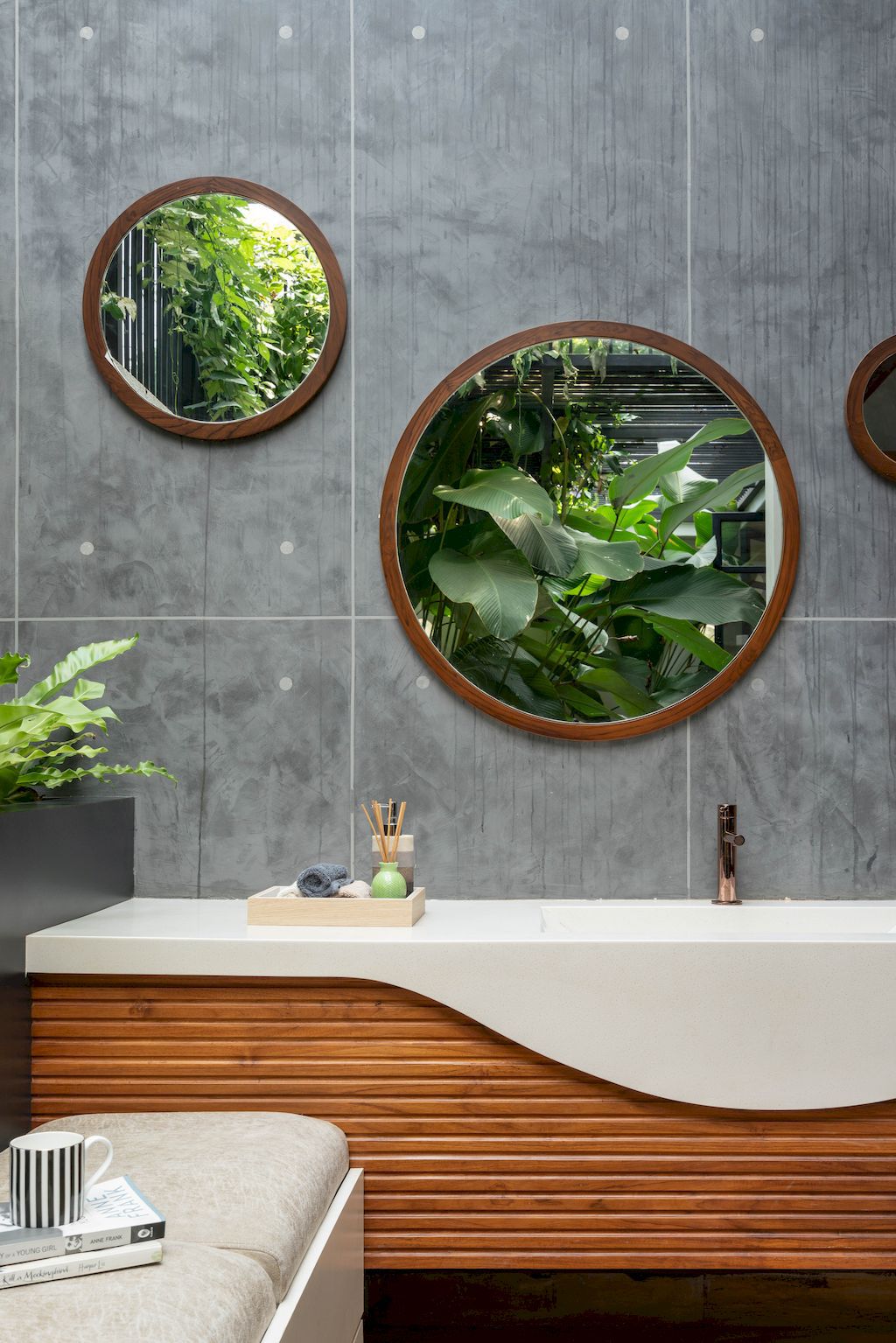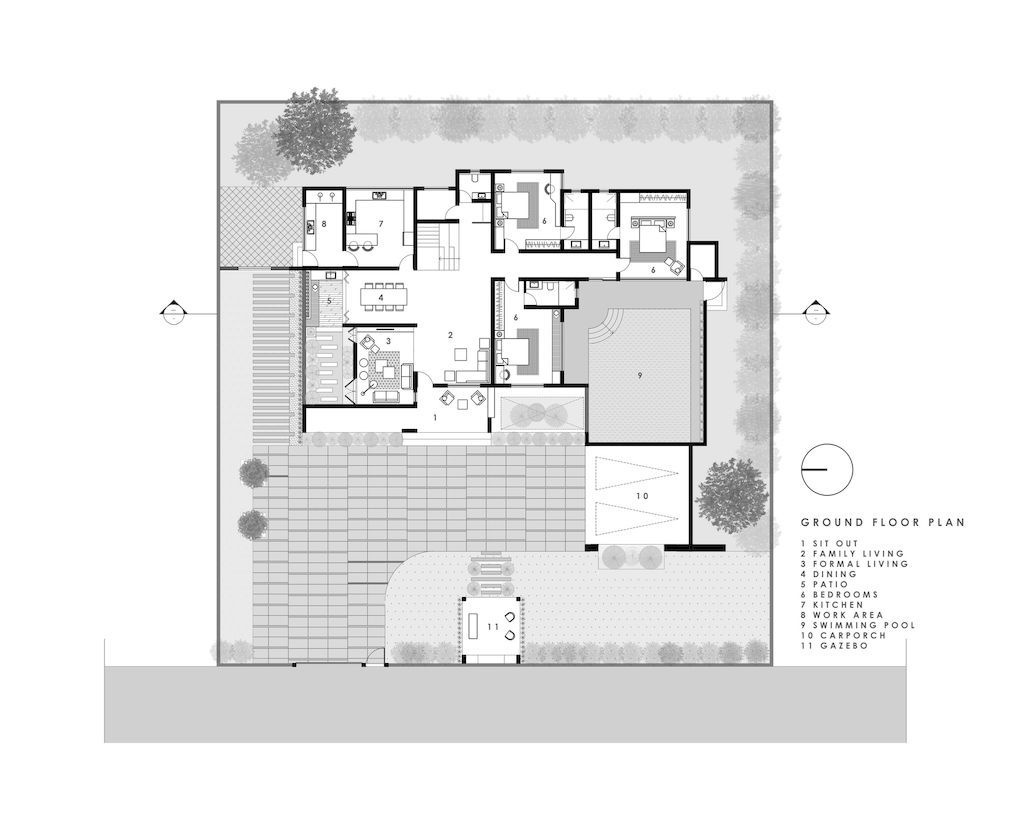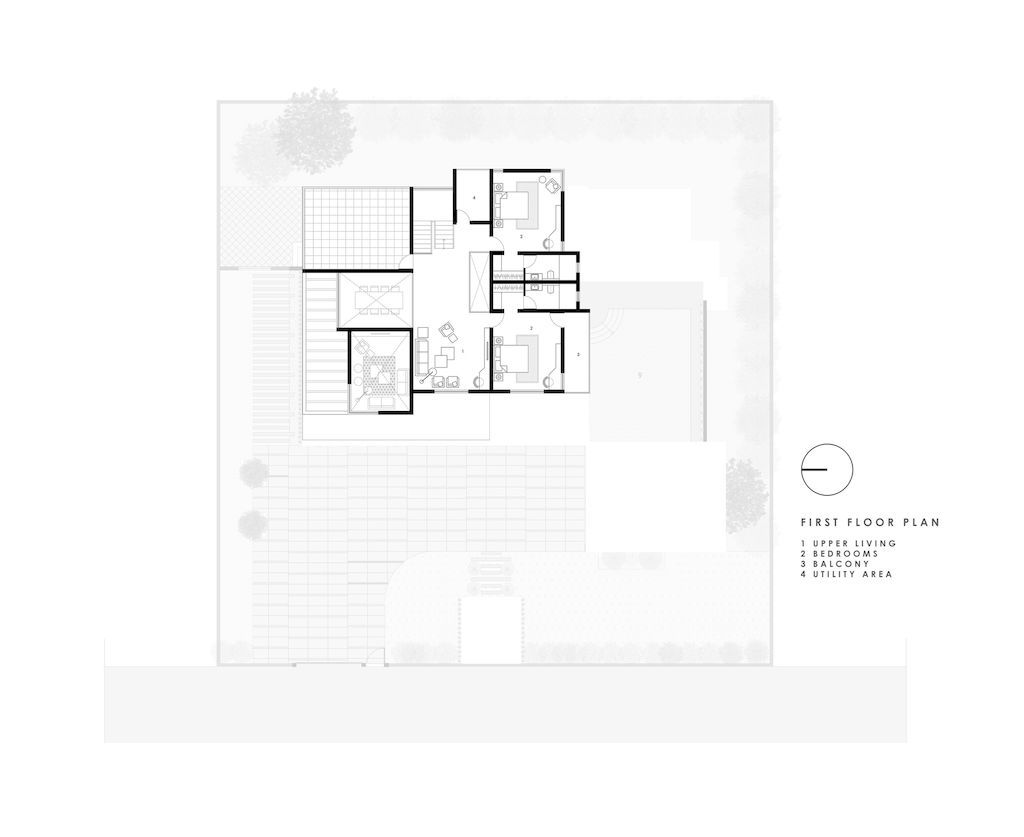 The House of Lines and CirclesGallery:
Text by the Architects: The house is located in Vilathur in Palakkad District of Kerala. Once a small town in a village setting, it is now a fast-growing center for trade, attract businesses even from far – off areas. The Residential plot is located in the heart of this urban sprawl, set the architects up with a unique challenge of creating an appealing architecture that is to be appreciated by the public while protect the client's privacy at all times.
Photo credit: Turtlearts Photography| Source: Cognition Design Studio
For more information about this project; please contact the Architecture firm :
– Add: Valanchery, Kerala 676552, India
– Tel: +91 95678 92276
– Email: [email protected]
More Projects in India here:
---