Date of Publishing:
Graffiti House designed by Durack Architects, is both a family home and a thoughtful study of urban reuse. By transforming what was once a warehouse, the insightful rigor of Durack Architects creates an introspective home that embraces natural elements and uses the previous generous volumes to create moments of familiar intimacy. Besides, the house offers the sophisticated design of interior of living room, dining room, kitchen, bedroom and bathroom, brings the high end amenities for the owner.
Also, the owner had a love of utilitarian warehouse buildings and was adamant that the feel of the original space was not lost through the renovation. Hence, the conversion of the building into a new 3 bedroom home was a deliberate attempt to prioritize spatial quality over floor space. While the original structure had a singularly dramatic presence it also was at risk of being spatially amorphous and without definition. To address this the existing volumes maximized and defined by a U-shaped mezzanine. While creating a home with a real sense of connectedness this plan also encouraged intimate spaces wrapped around a protected and elevated courtyard.
In addition to this, a relationship has been created between the home and the park through the breaking down and opening up of the facade through the raised landscaped courtyard. Hence, the house offers the
private spaces but still connects the outdoors as well.
The Architecture Design Project Information: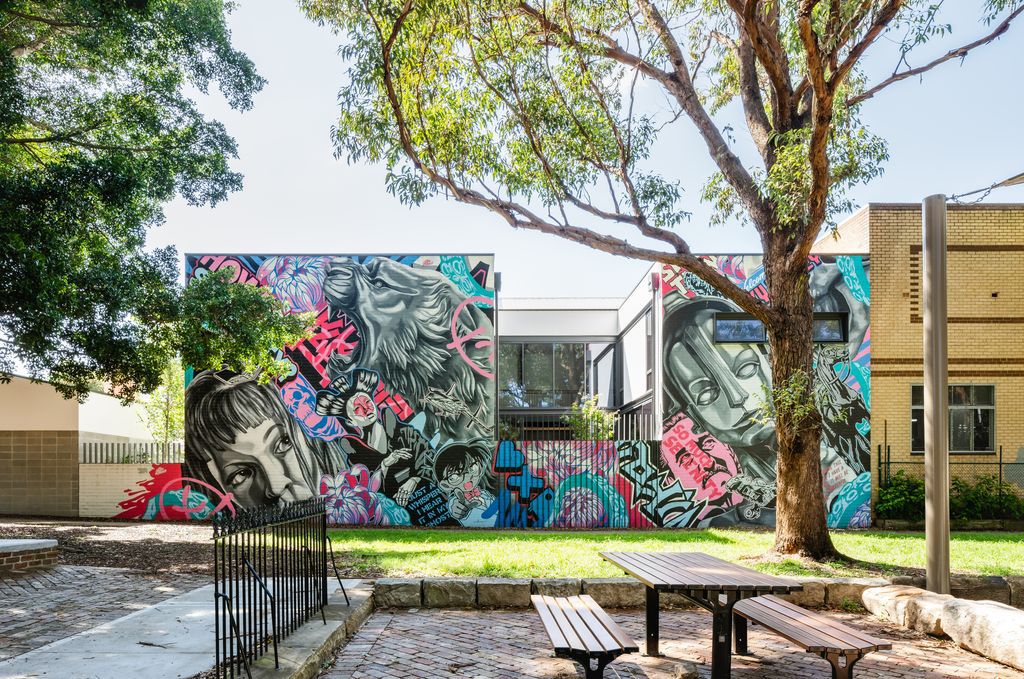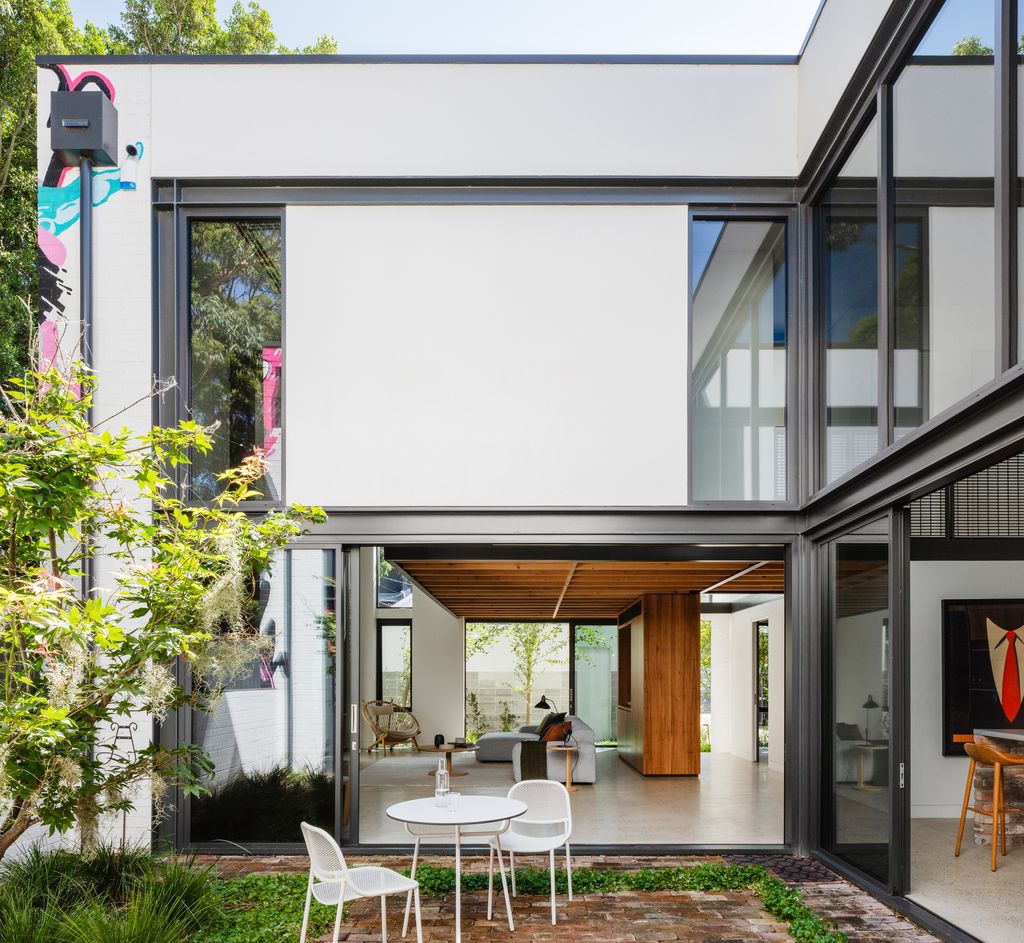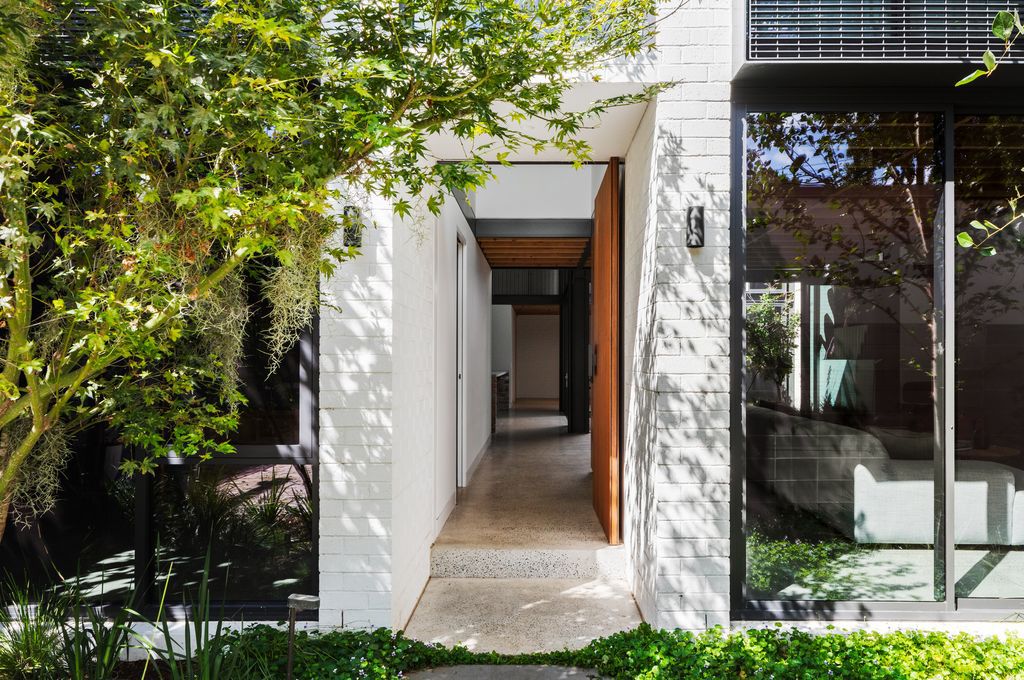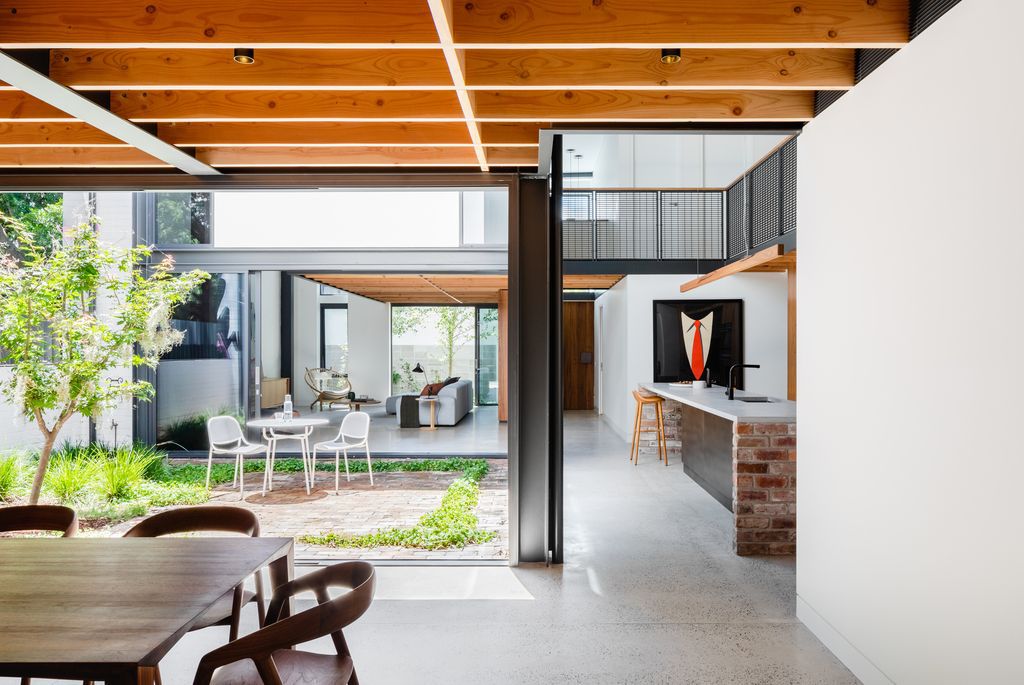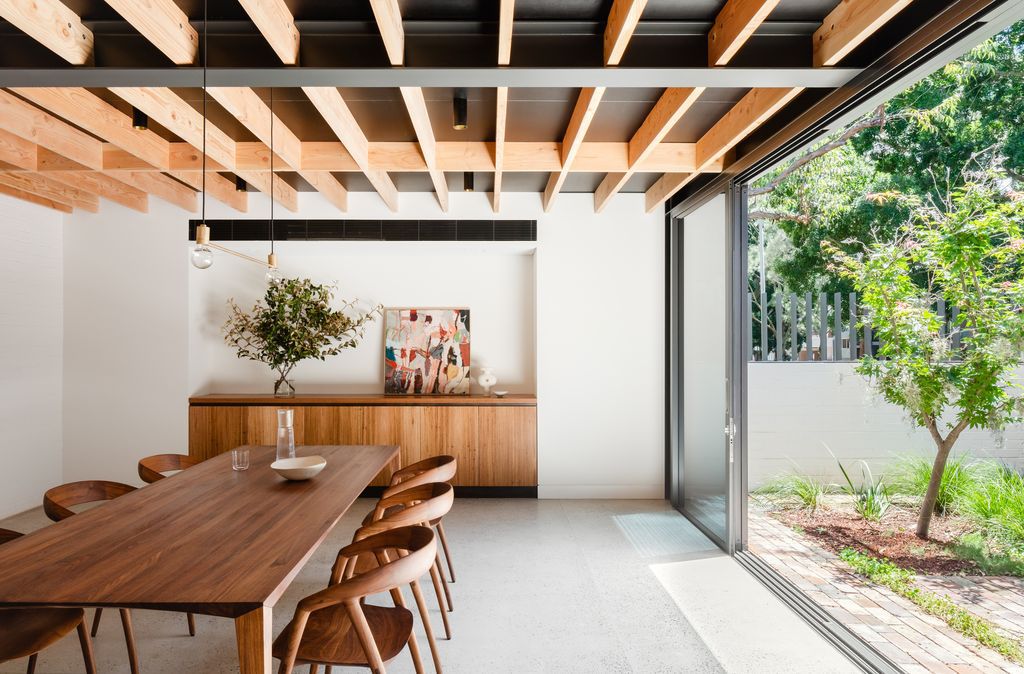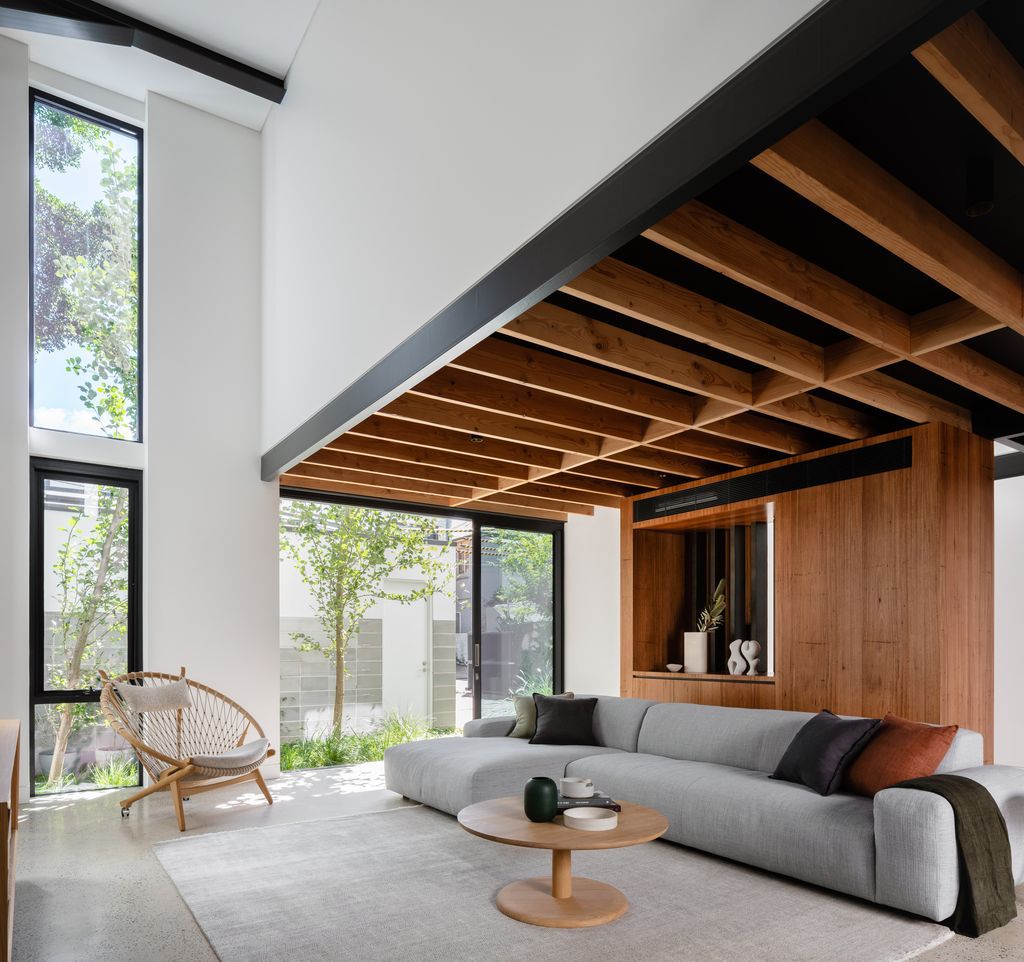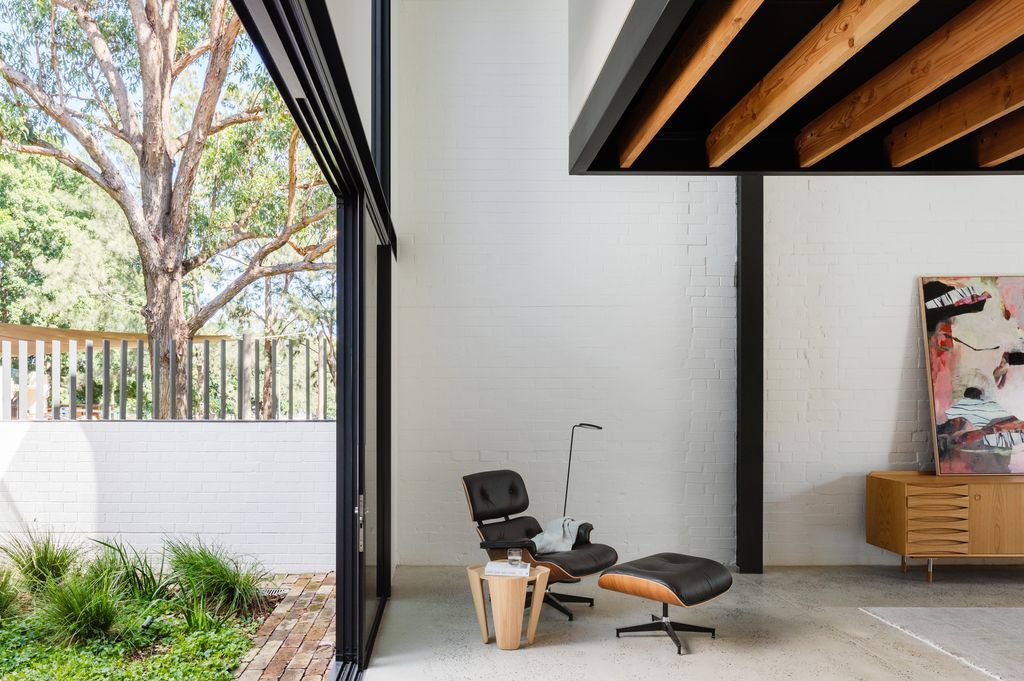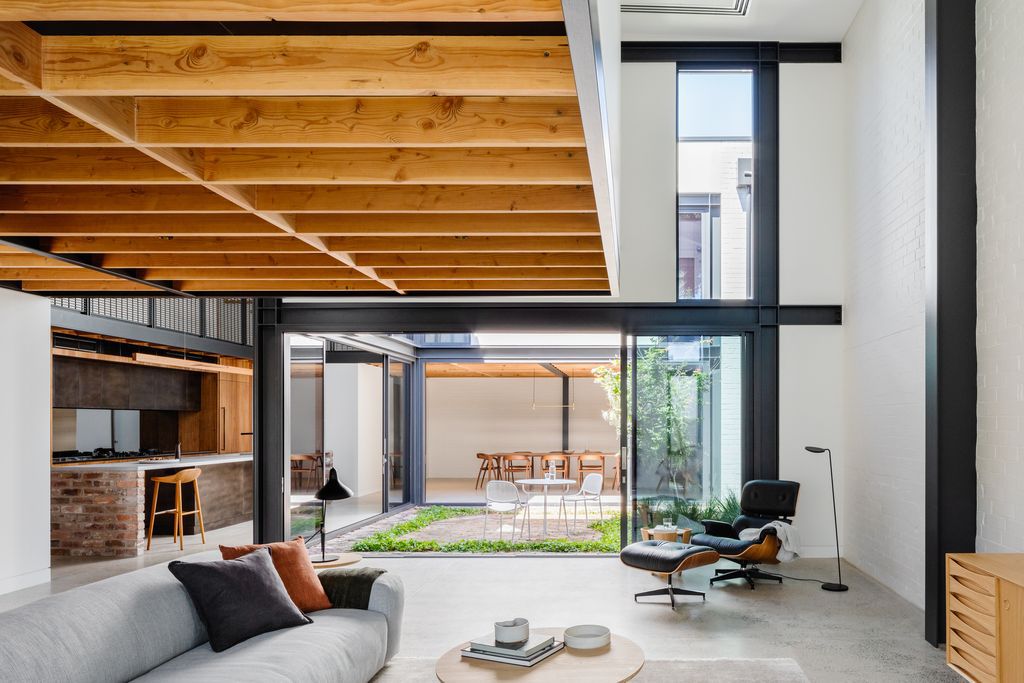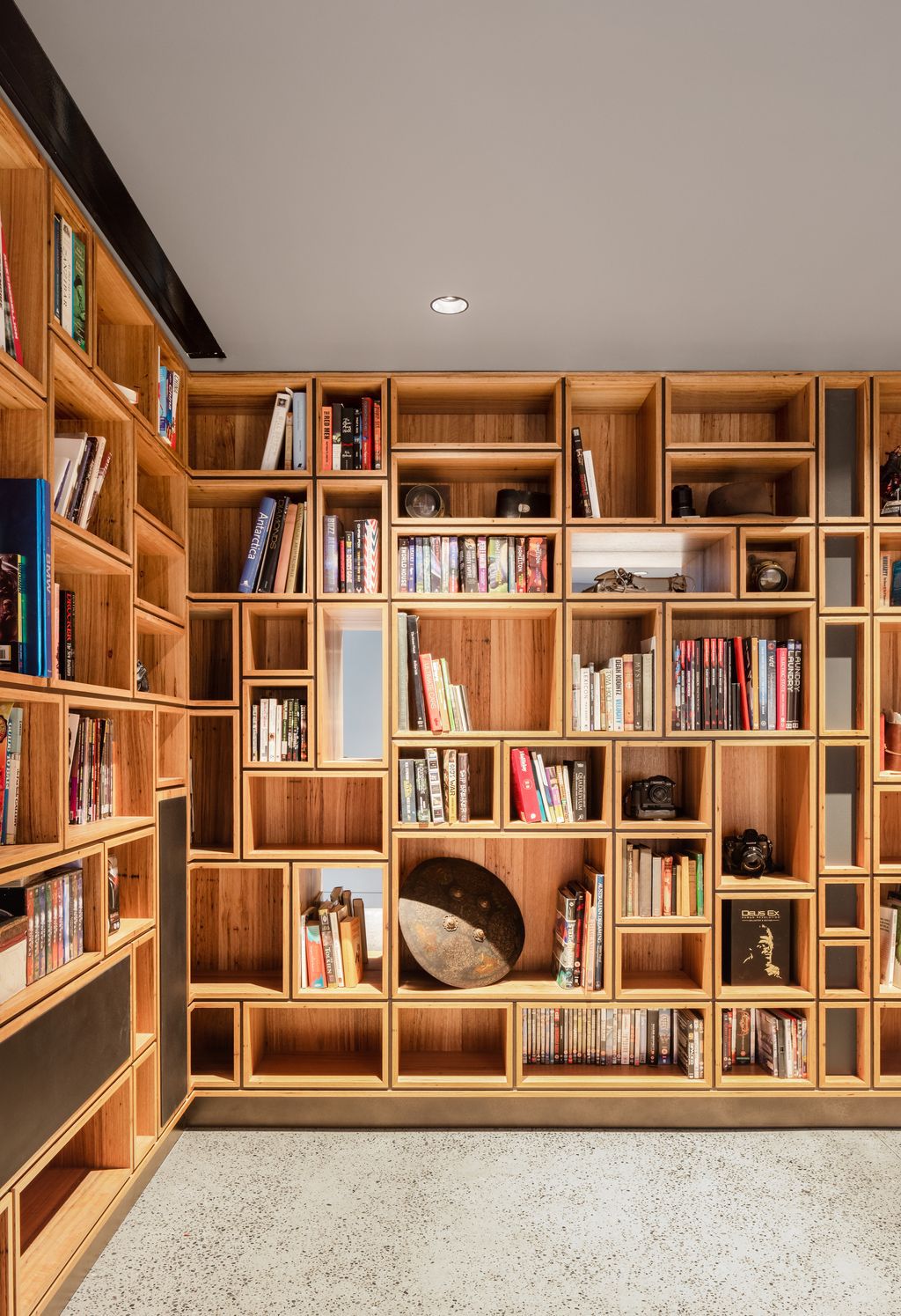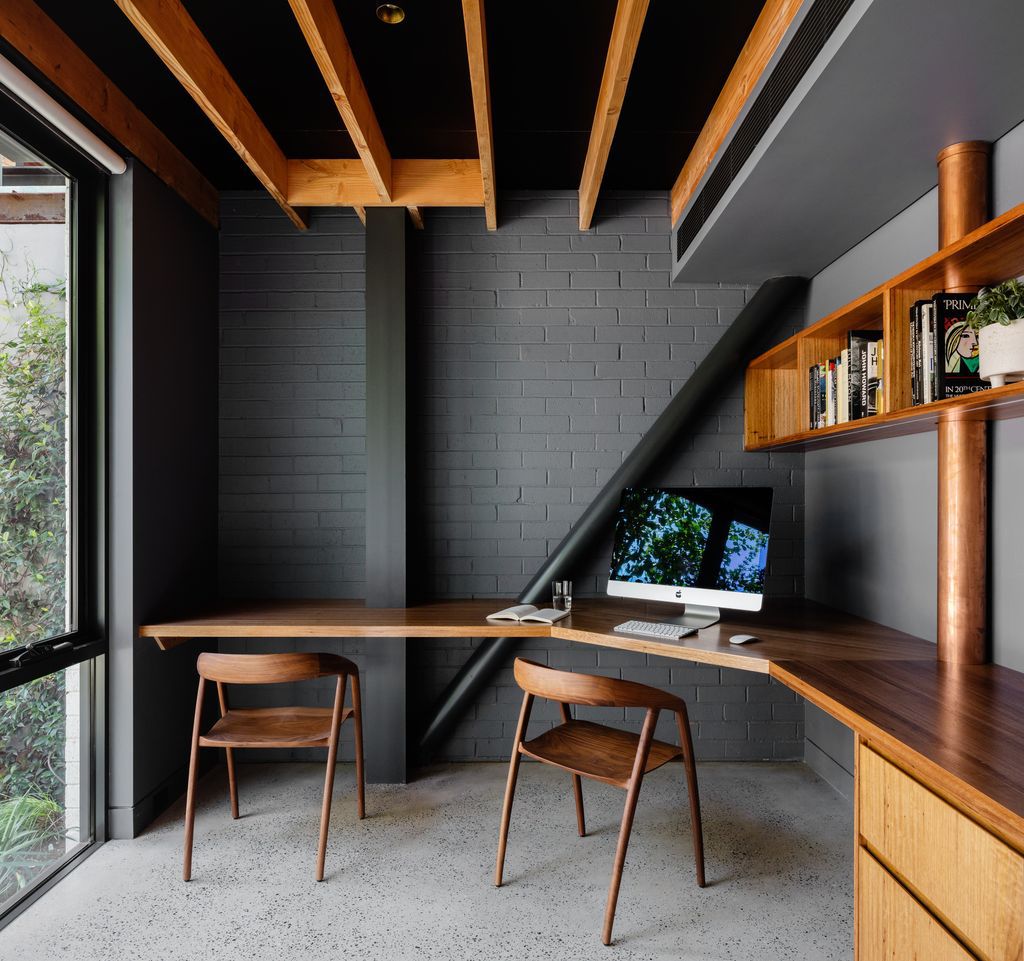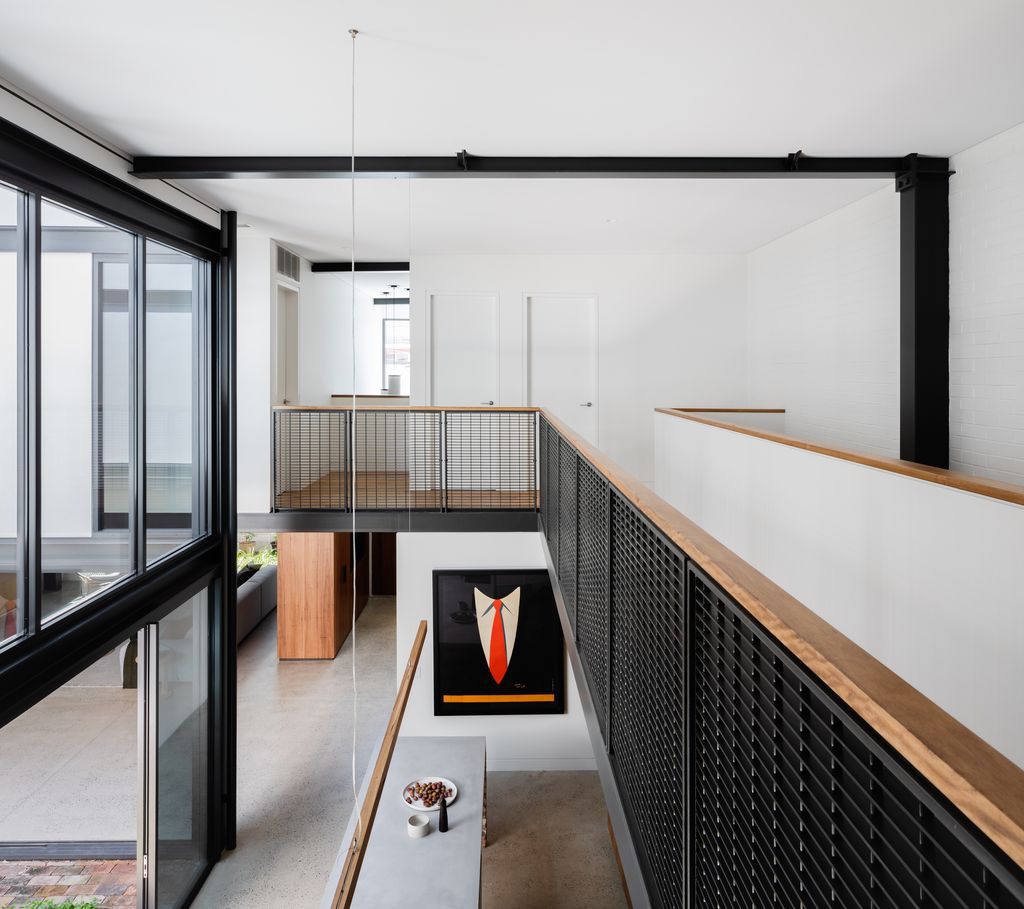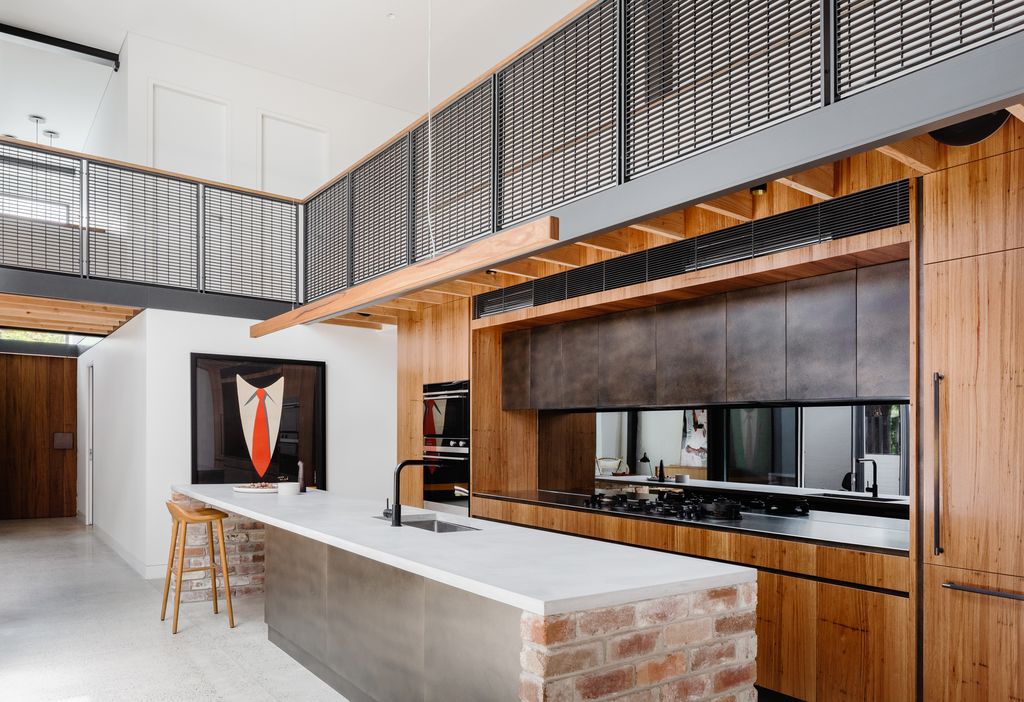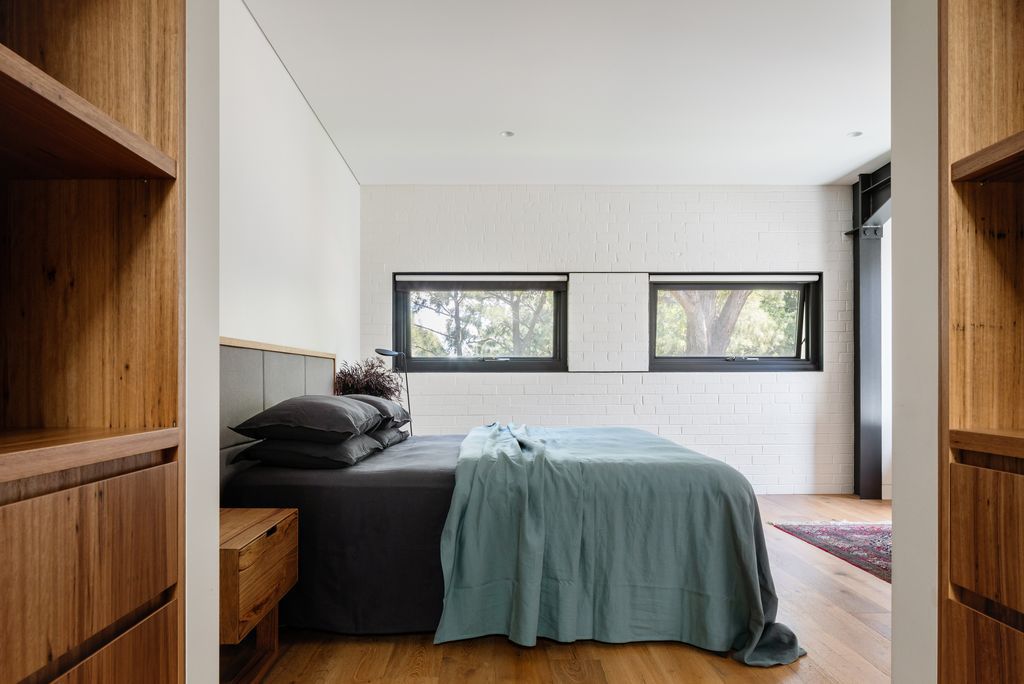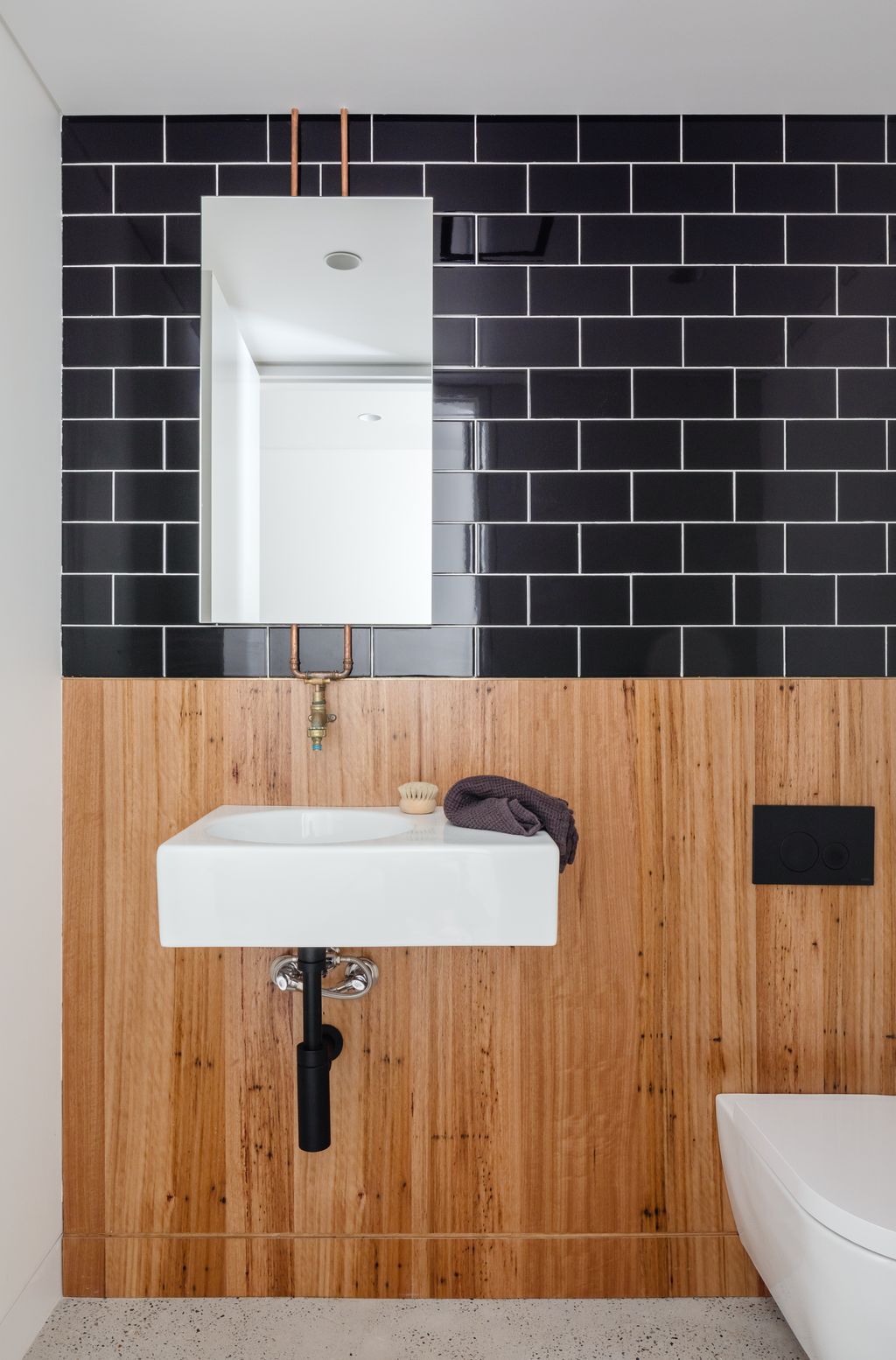 The Graffiti House Gallery:
Text by the Architects: Graffiti House is the amalgamation of a brief which sought to convert an existing clothing warehouse into a home that was both a refuge punctuated with moments of intimacy while also a series of spaces with a sense of drama and connection with the outdoors. The project had a shaky start on-site and not long into the construction the original builder became insolvent. Fortunately, Durack Architects shares an office with a respected builder who was able to take over the works and bring the project back to life.
Photo credit: Katherine Lu| Source: Durack Architects
For more information about this project; please contact the Architecture firm :
– Add: 118 Macpherson St, Bronte NSW 2024, Australia
– Tel: +61 402 425 369
– Email: hello@durackarchitects.com
More Tour of Houses in Australia here:
---