Date of Publishing:
Totoro House designed by CplusC Architectural Workshop is a renovation and extension project on an family home in Sydney, Australia. From this house, thresholds between interior and exterior dissolved. And, provide chances for the clients to strengthen their family bond and their relationship with the natural environment. Also, the new program transformed the dark and gloomy living spaces into one light filled, non sequential, open plan living area. It correlates to the client's desire to connect with their children.
The house divided into three different zones. They are private quarters of the exist house, living space in the new extension, the courtyard and garden. Also, the design removes boundaries and combines the living, dining and kitchen into one interwoven space. The house accommodates two bedrooms, a master bedroom with en-suite, a guest room and a bathroom. In addition to this, parts of the addition pulled outwards to form the outdoor living, cooking and soften the boundary between the house and courtyard. A circular motif extended from the dining area to the living space window overlook the rear courtyard.
Besides, careful consideration in terms of material use is evident throughout this house. Collaboration with a furniture stylist and vintage supplier enabled the Mid Century aesthetic of the new interior spaces to be accentuated. The materials are also reused to their full potential. As well as, the design supports the family's sustainable lifestyle through the installation of a 3kW photovoltaic system and an 8000L rainwater tank to reduce the environmental impact of day to day life.
The Architecture Design Project Information: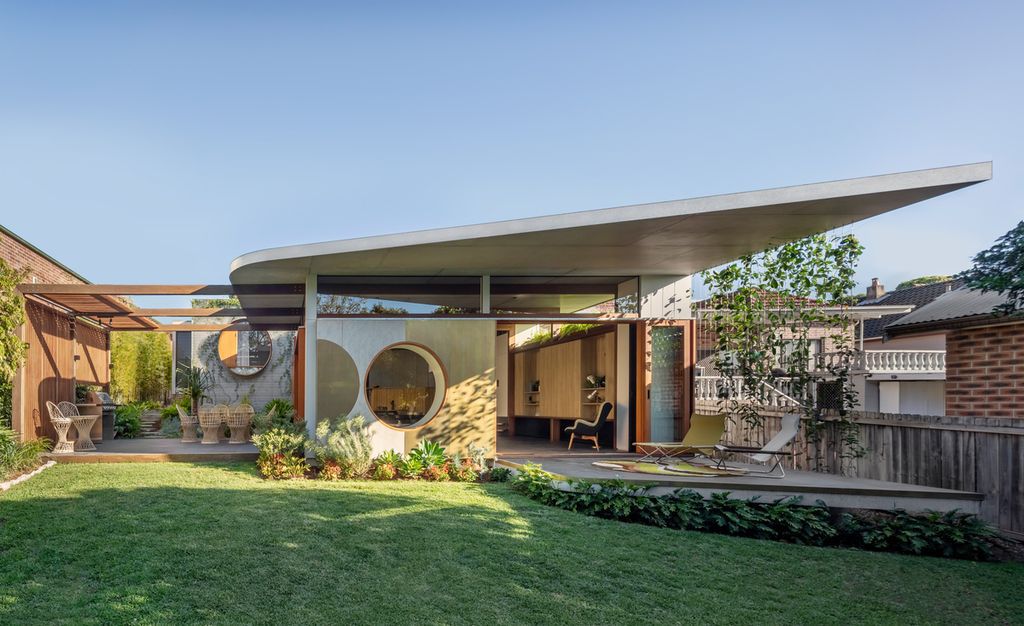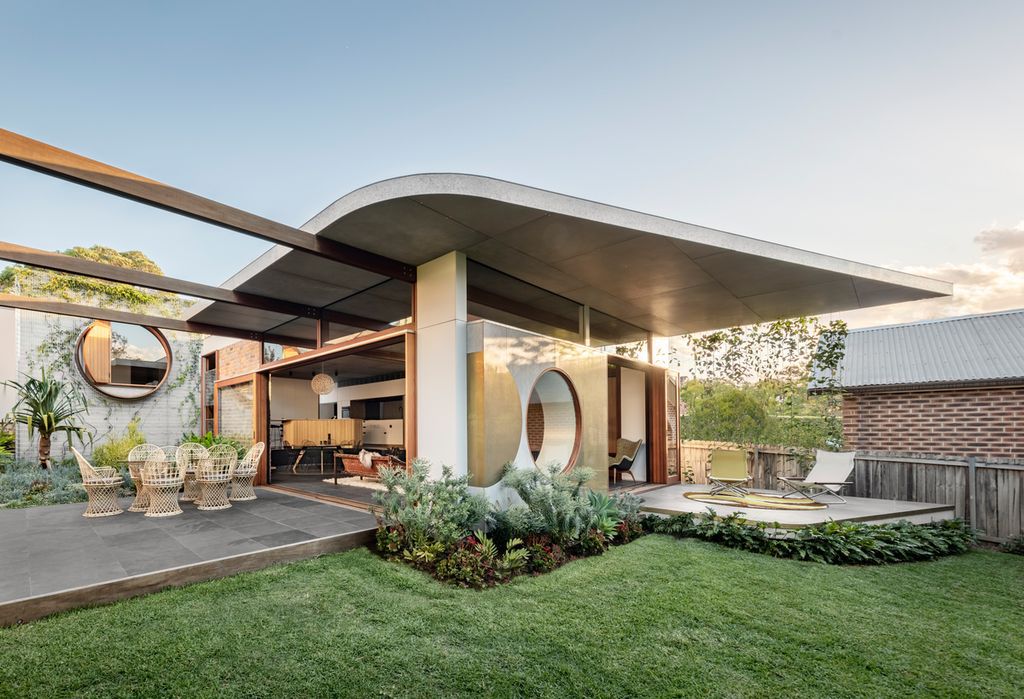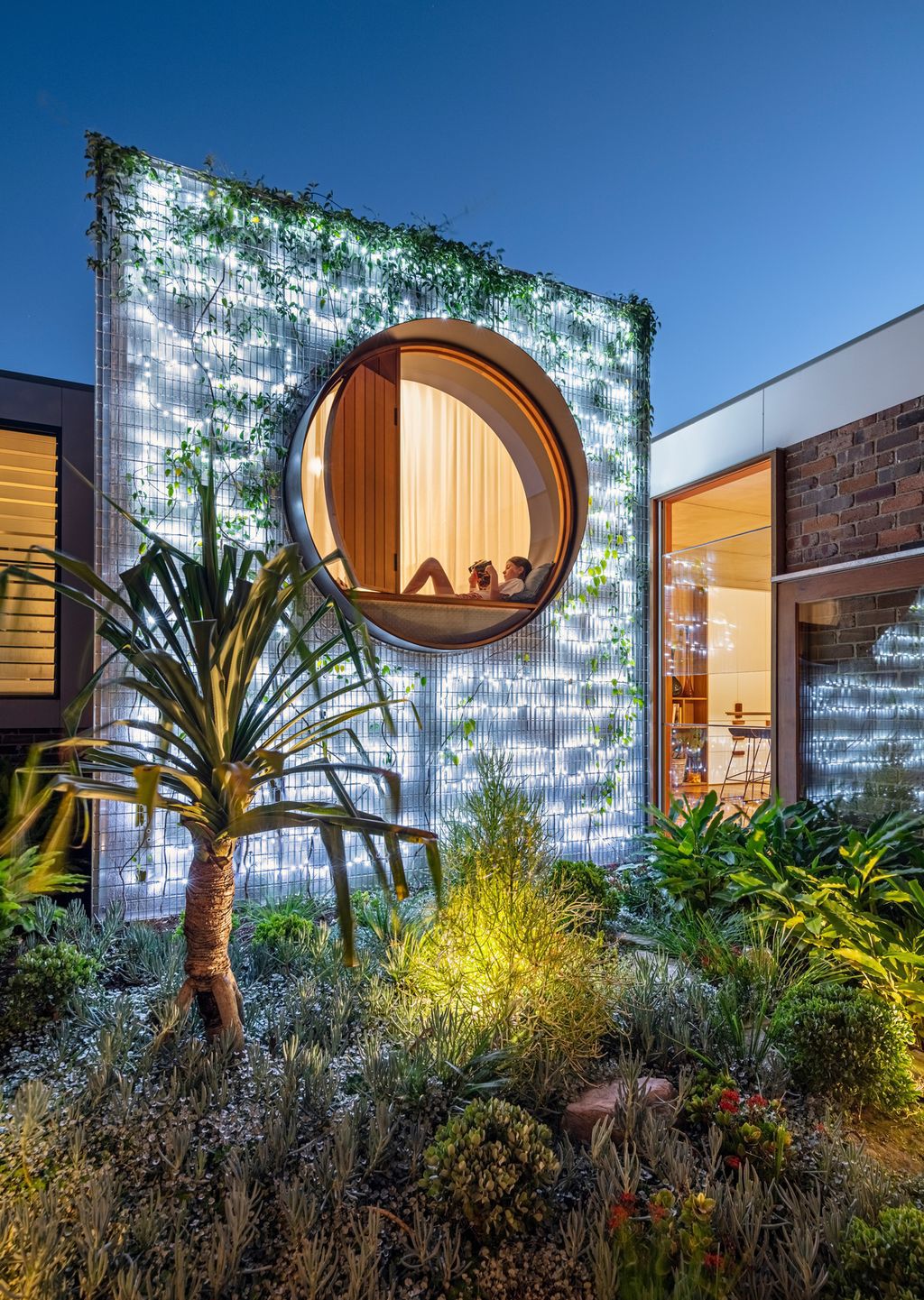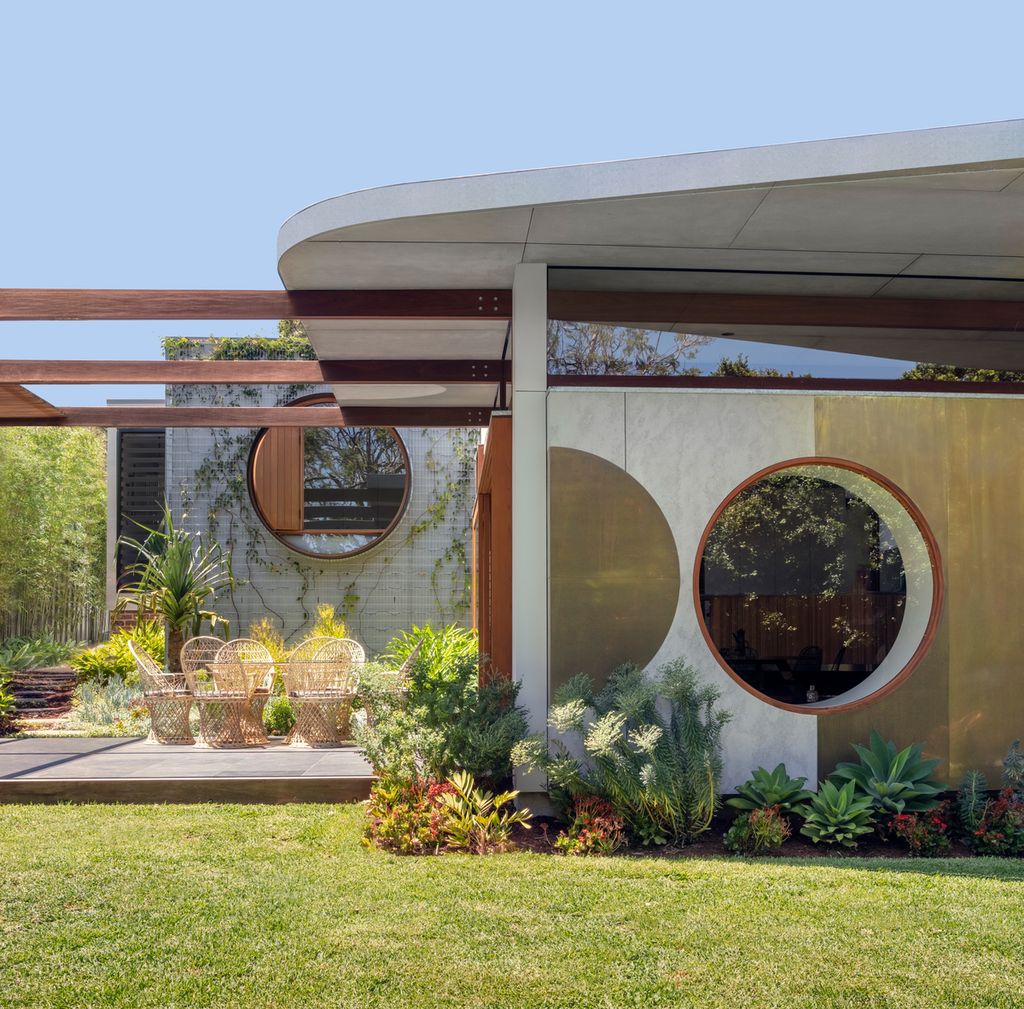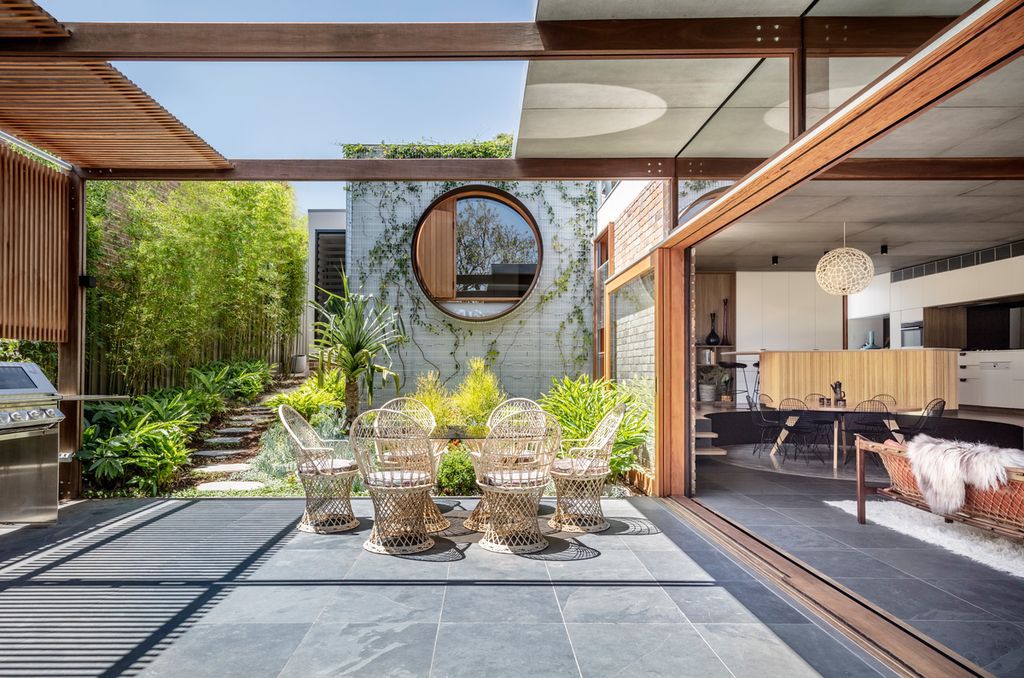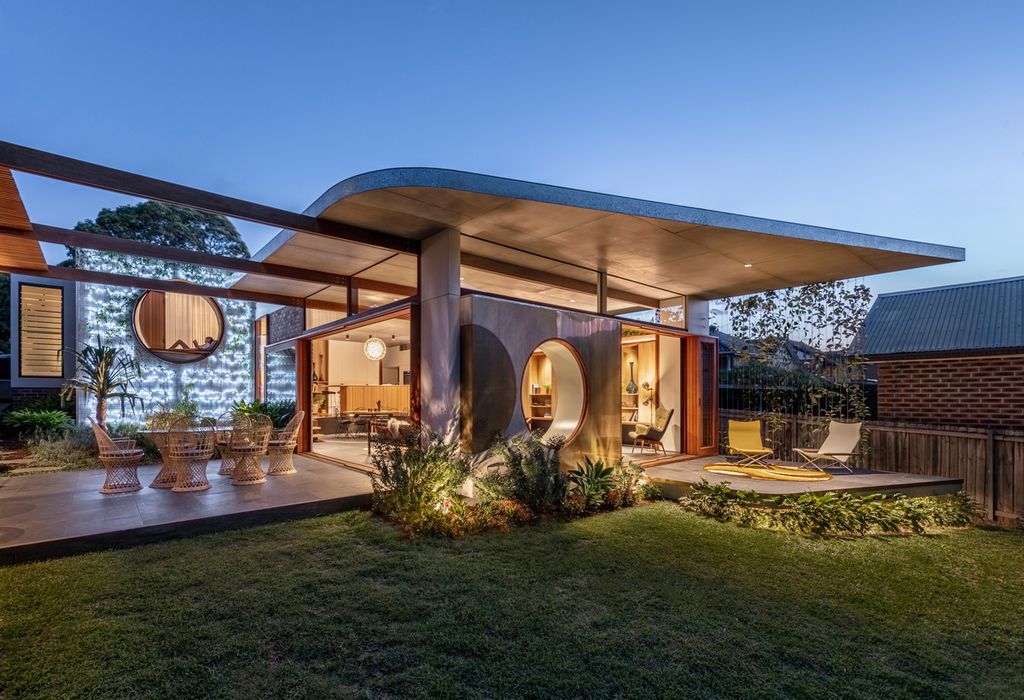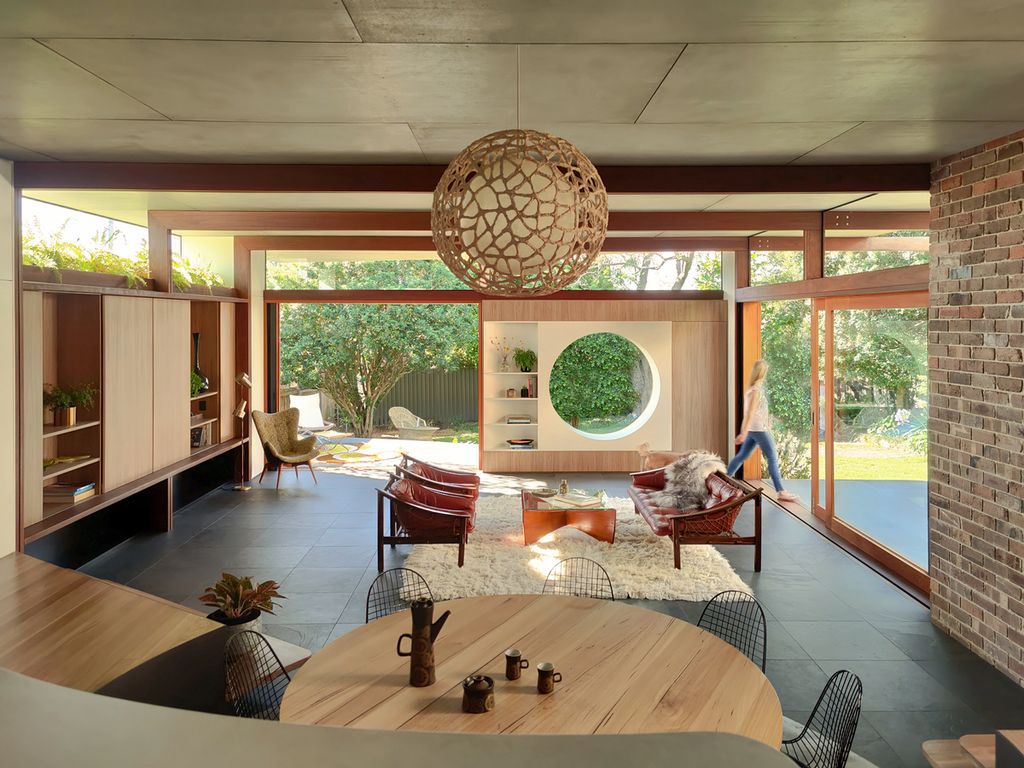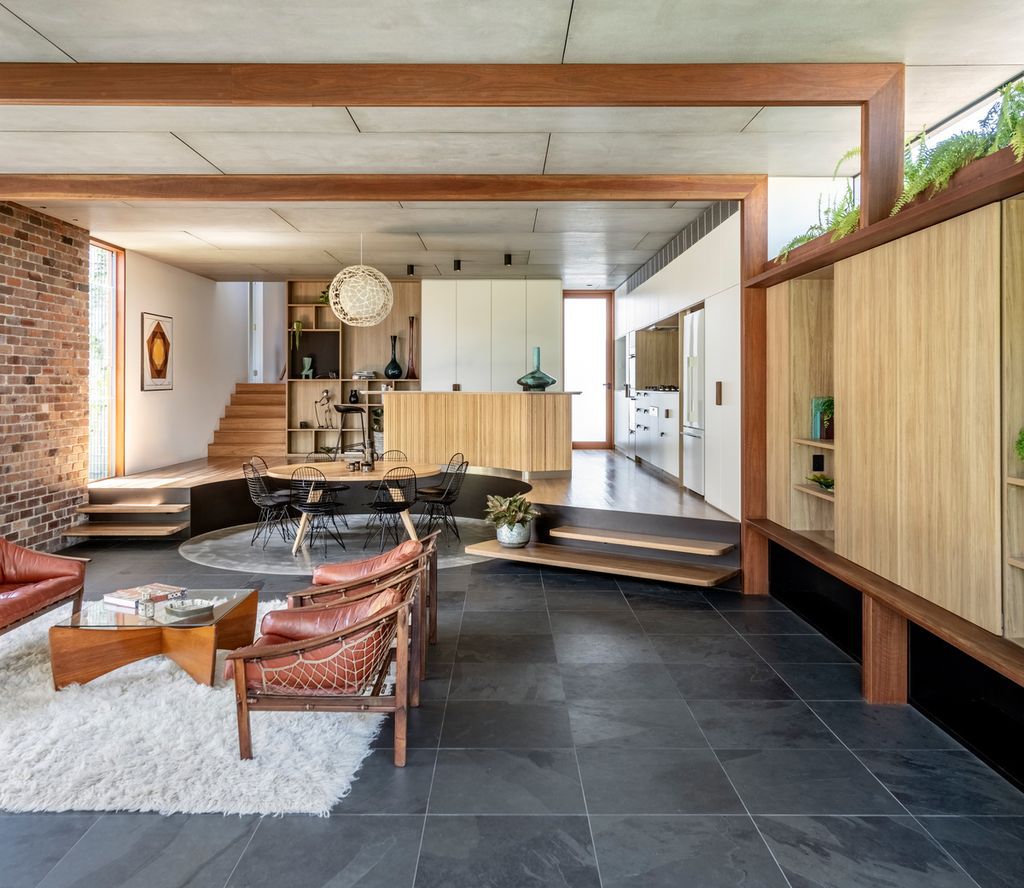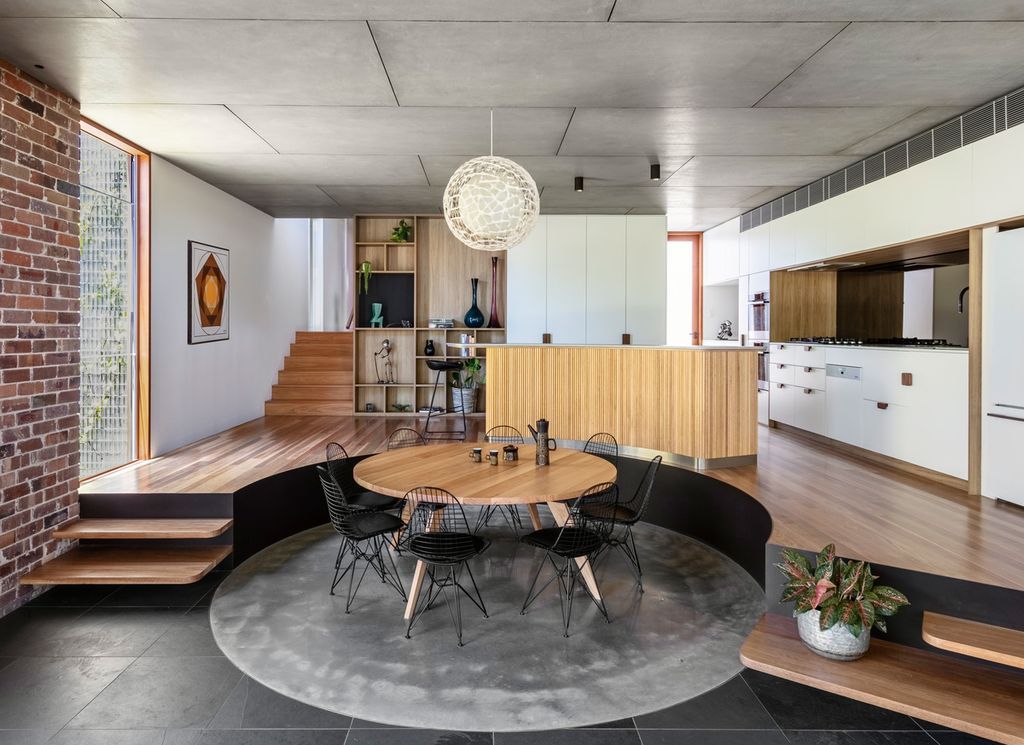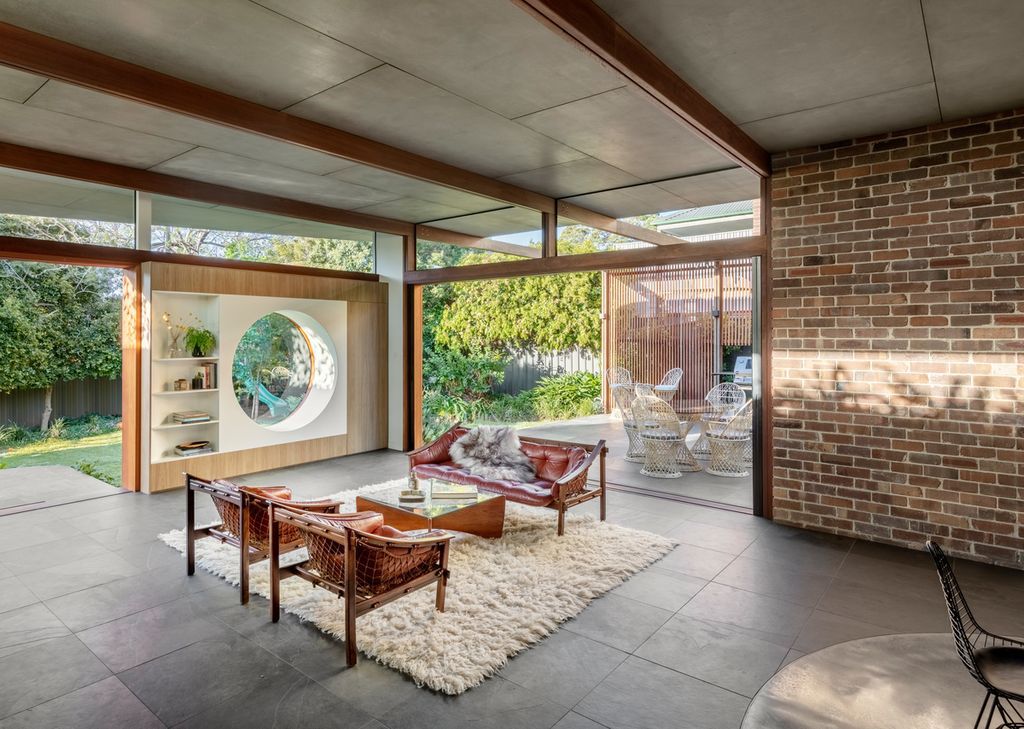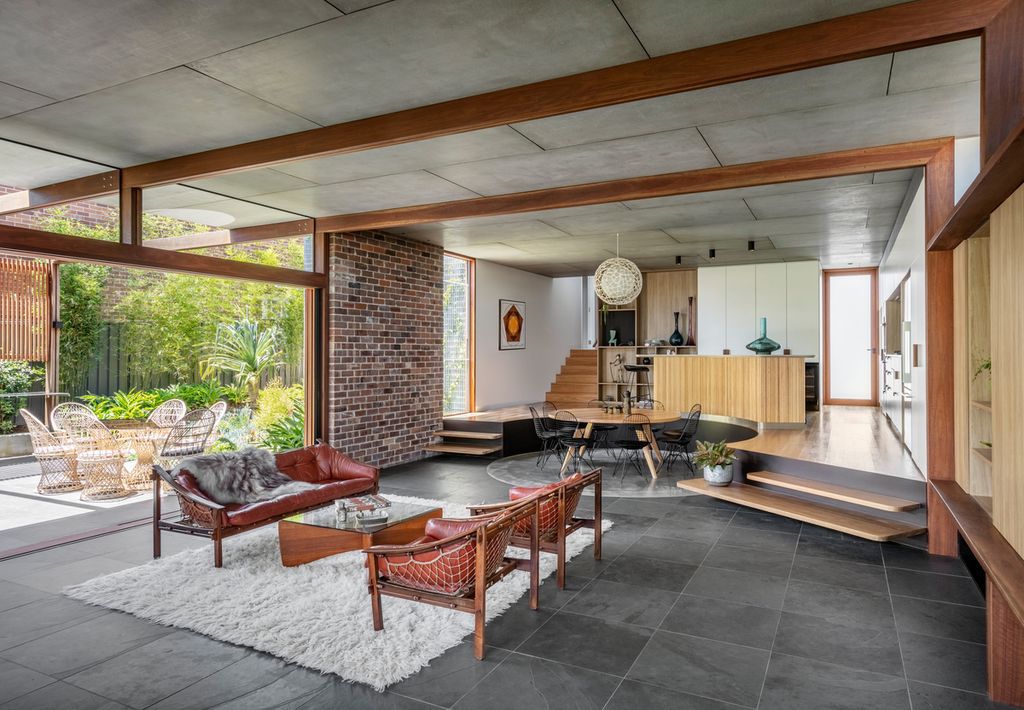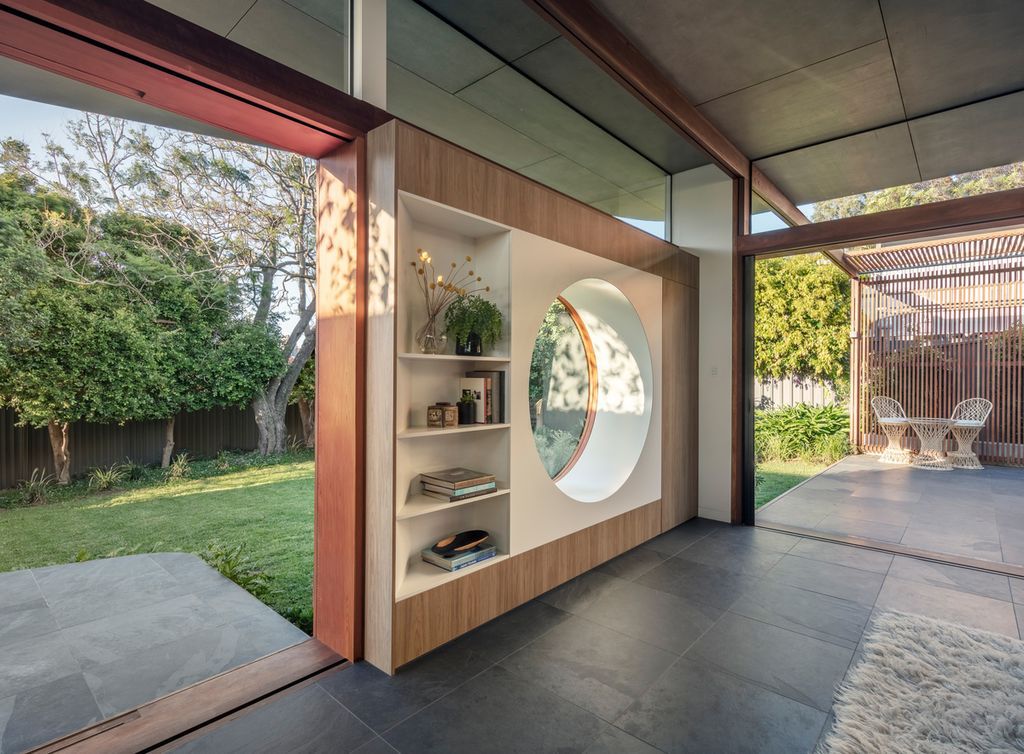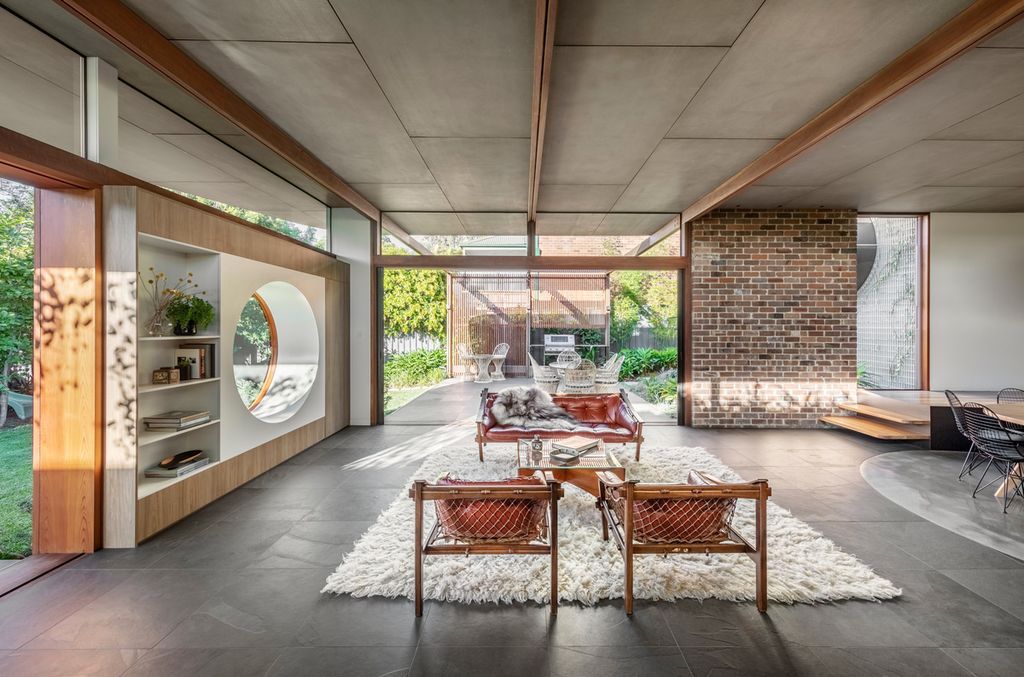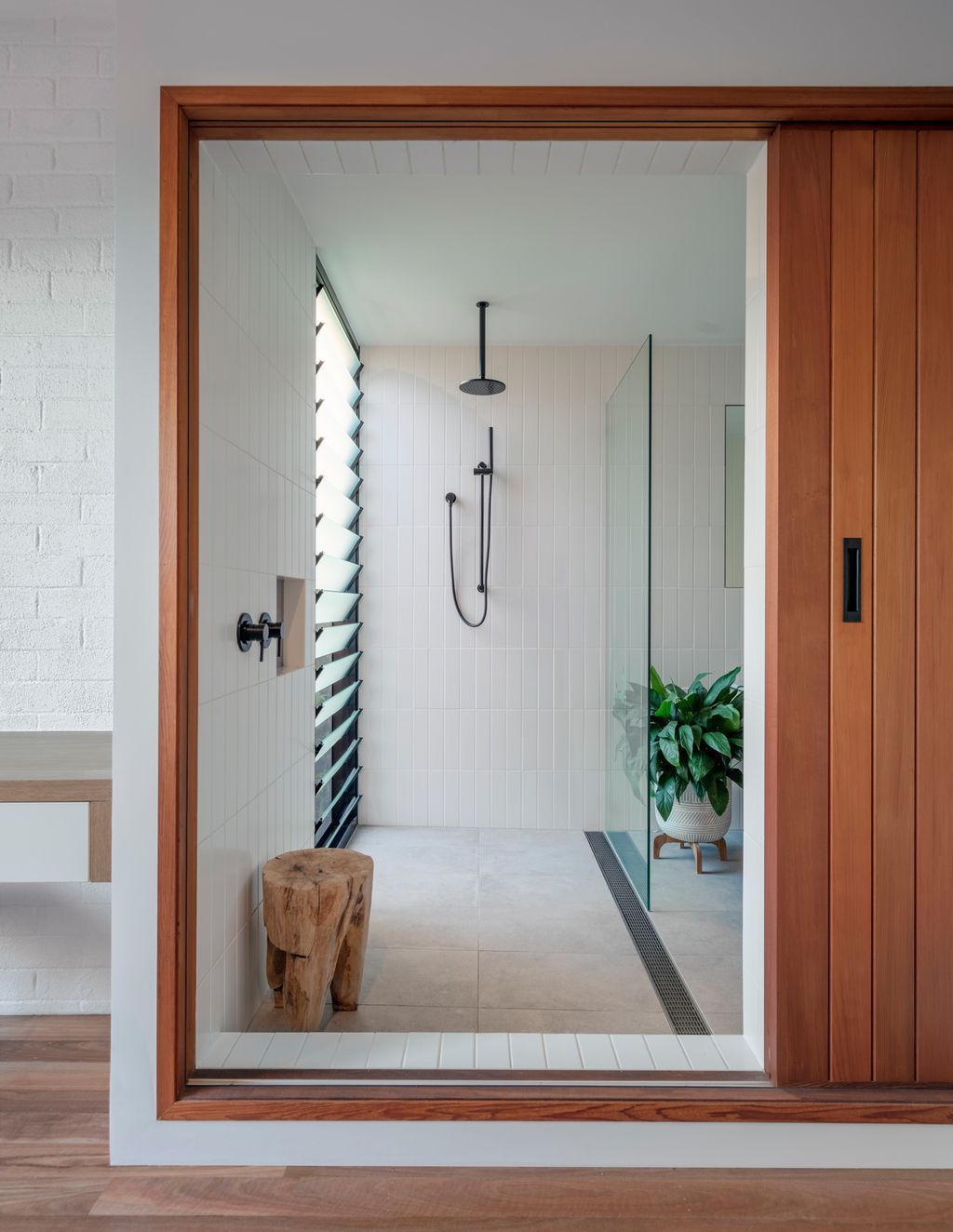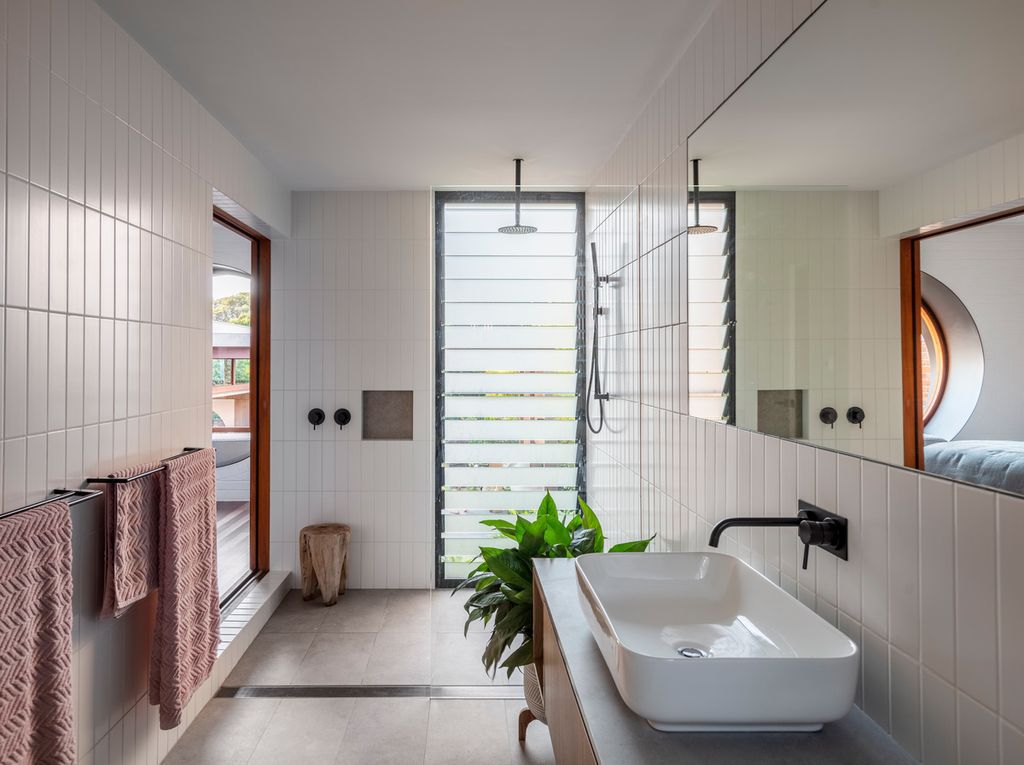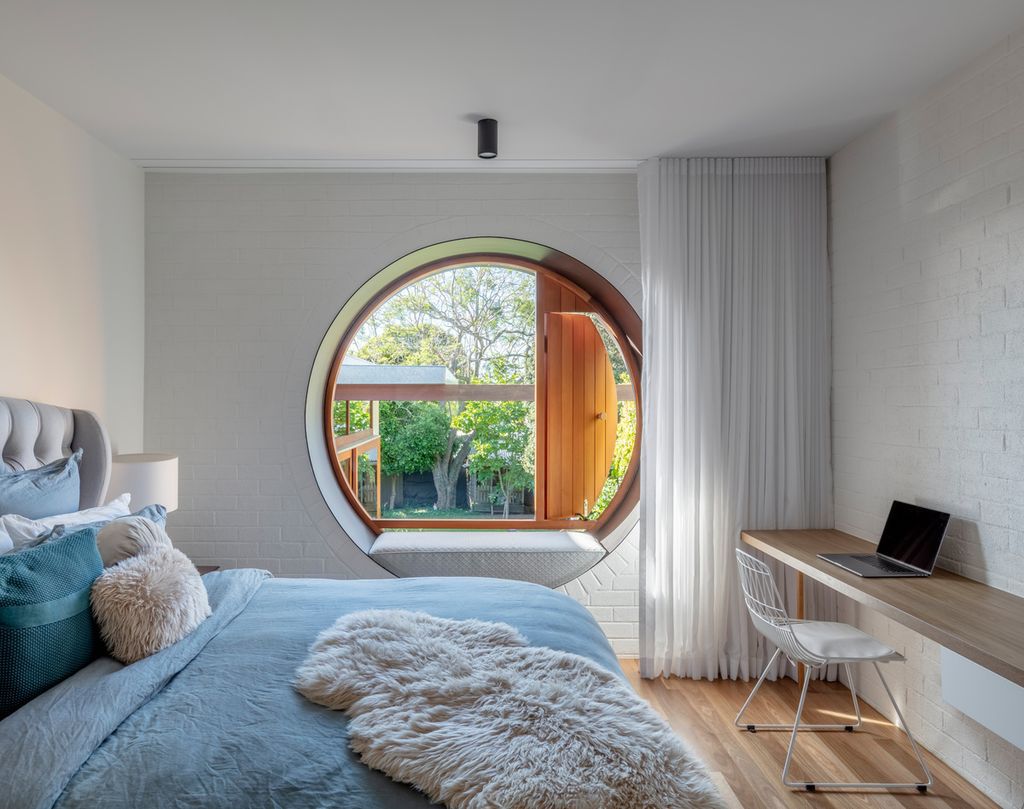 The Totoro House Gallery:
Text by the Architects: Three decades ago, Studio Ghibli's animated fantasy My Neighbor Totoro taught us about the importance of relationships; with family, friends, and nature. Similarly, the concept of Totoro House is inspired by the strong family bond of the clients. Also, the connection between its occupants and relationship to landscape.
Photo credit: Murray Fredericks| Source: CplusC Architectural Workshop
For more information about this project; please contact the Architecture firm :
– Add: 62 Ivy St, Darlington NSW 2008, Australia
– Tel: +61 2 9690 2211
– Email: [email protected]
More Tour of Houses here:
---