Date of Publishing:
Architecture Design of Jabuticaba House
Description About The Project
Jabuticaba House, a masterpiece by Fernanda Marques Arquitetura, is a testament to modern family living. Nestled within a São José dos Campos condominium, this residence was meticulously designed to fulfill the dreams of a young couple with small children, create a true home for a lifetime.
Covering almost 1400 square meters, this grand abode boasts a comprehensive layout, thoughtfully crafted for the comfort and convenience of its inhabitants. The house features a robust metallic structure, allowing for elegant, slim slabs that enhance the sense of lightness throughout the horizontal elements. The architecture seamlessly integrates interior and exterior spaces, with the home flowing effortlessly into the surrounding garden, amplifying the residential experience.
The residence offers a well rounded program, catering to the needs of a family. For the children, a toy library adjoins the living area. Additional amenities include a gym and two home theaters, one integrated with the living room and another on the upper level. The master suite overlooks a conservation area, while the other bedrooms offer views of the inviting pool. Throughout the design, elements of nature are thoughtfully incorporated, whether through structural openings connect with the garden or strategically framed landscapes, ensuring a harmonious coexistence with the environment. Jabuticaba House is the epitome of contemporary family living, where modernity meets nature.
The Architecture Design Project Information: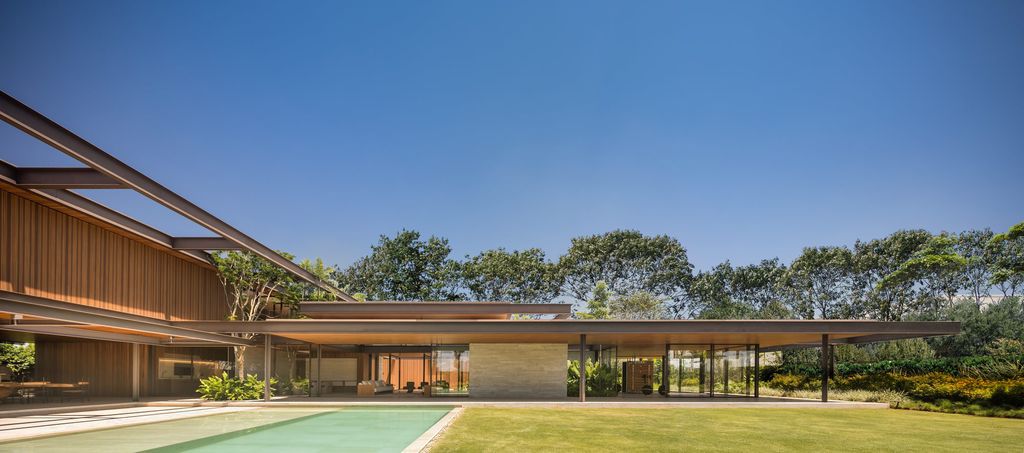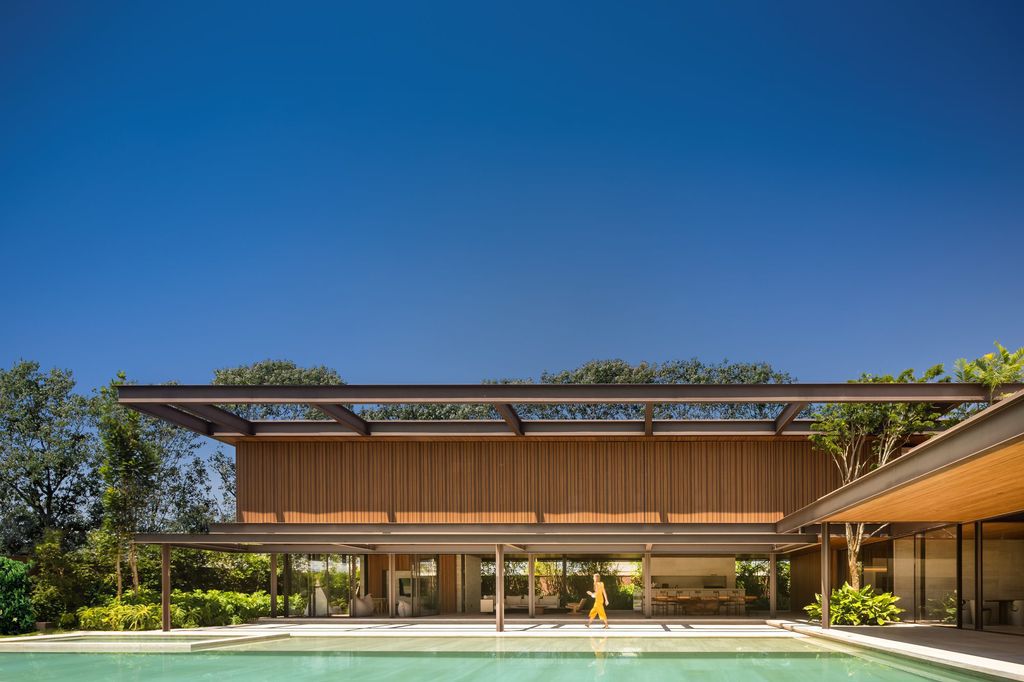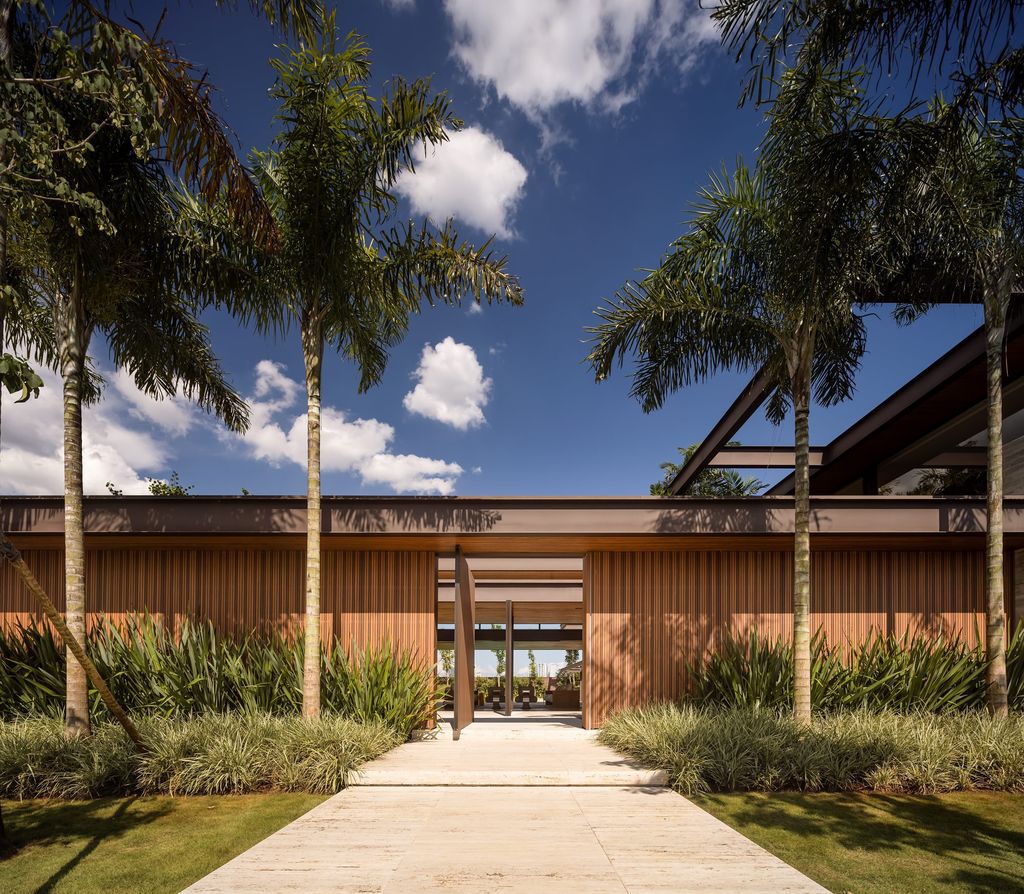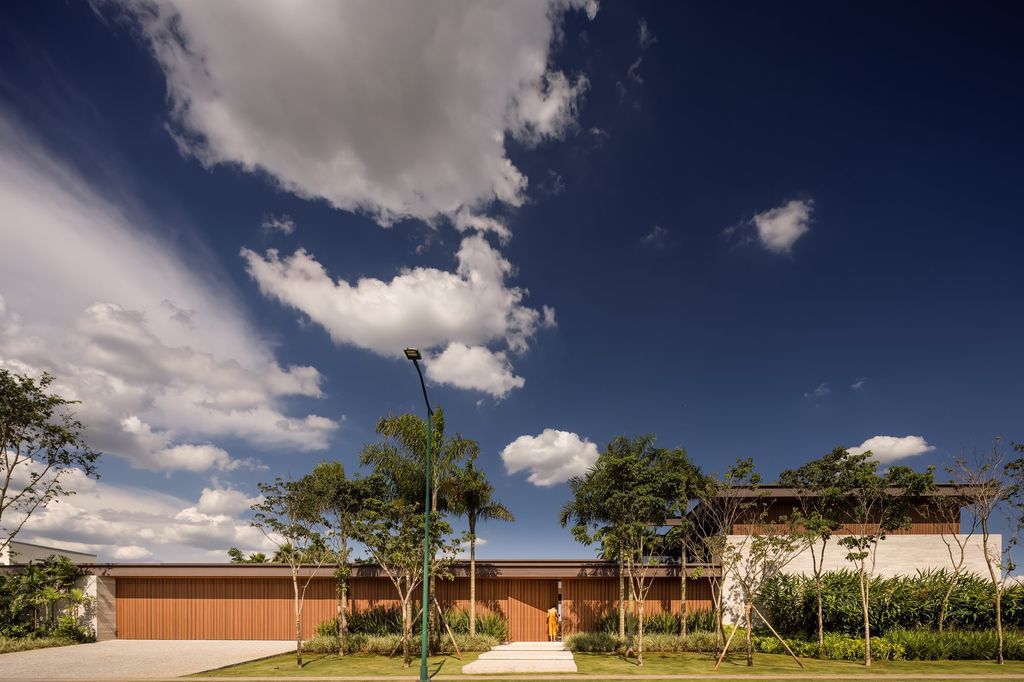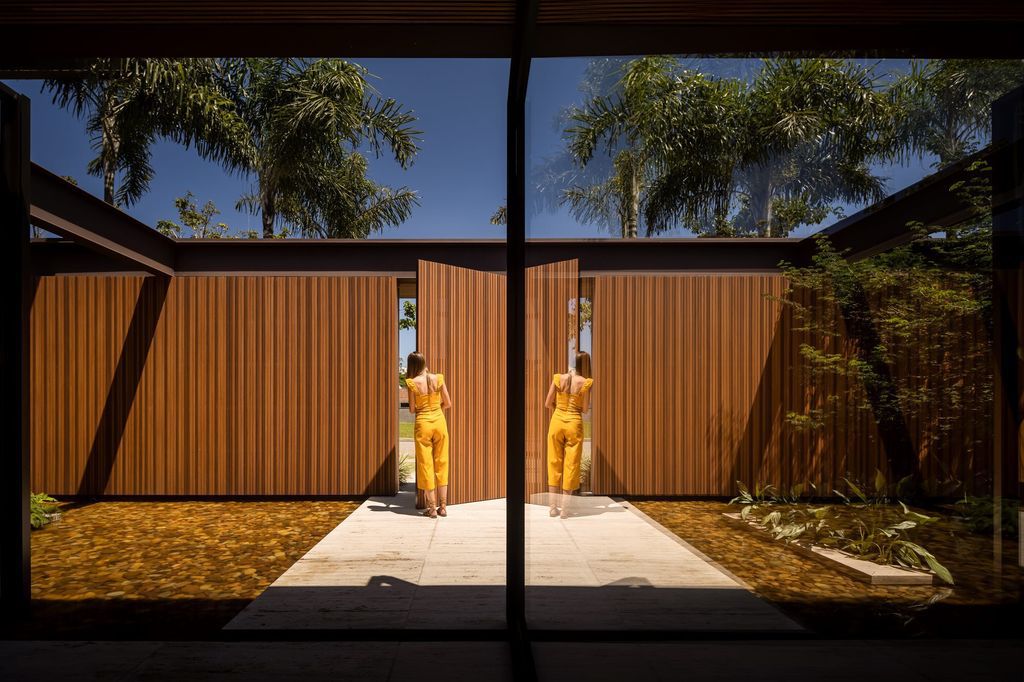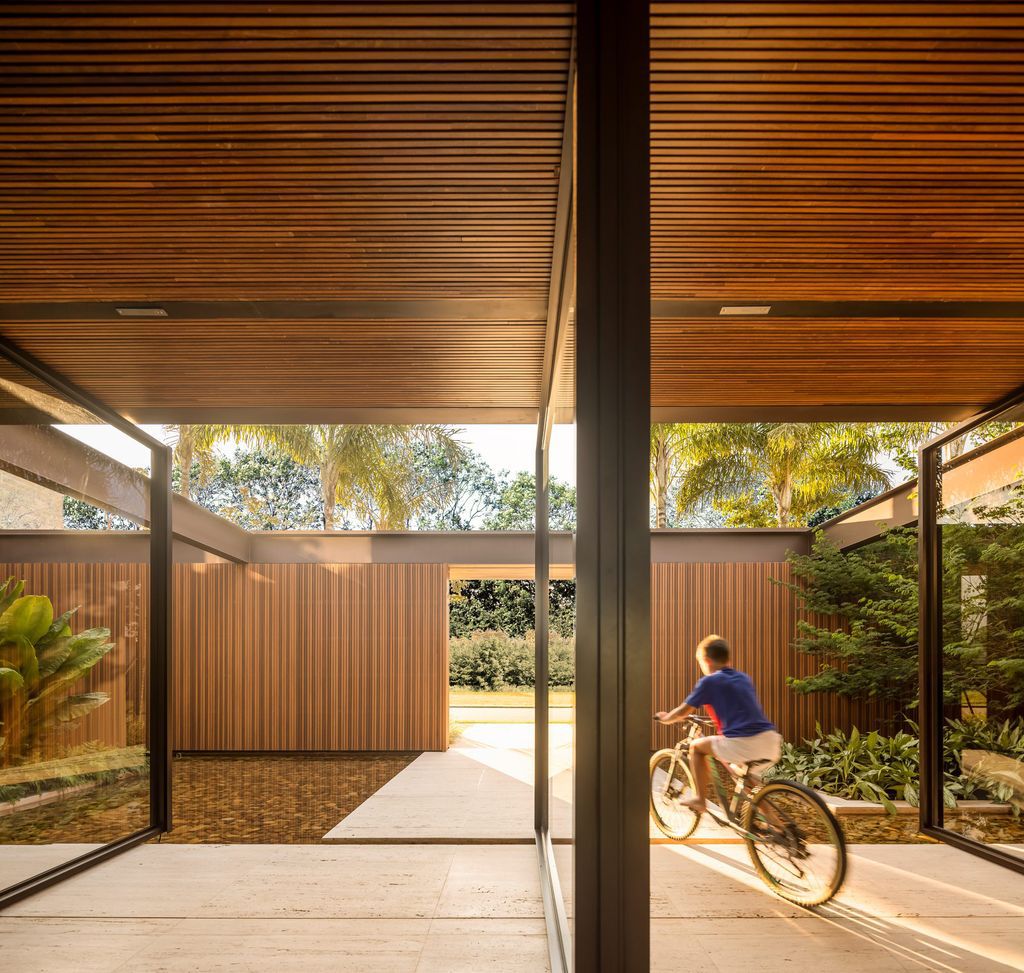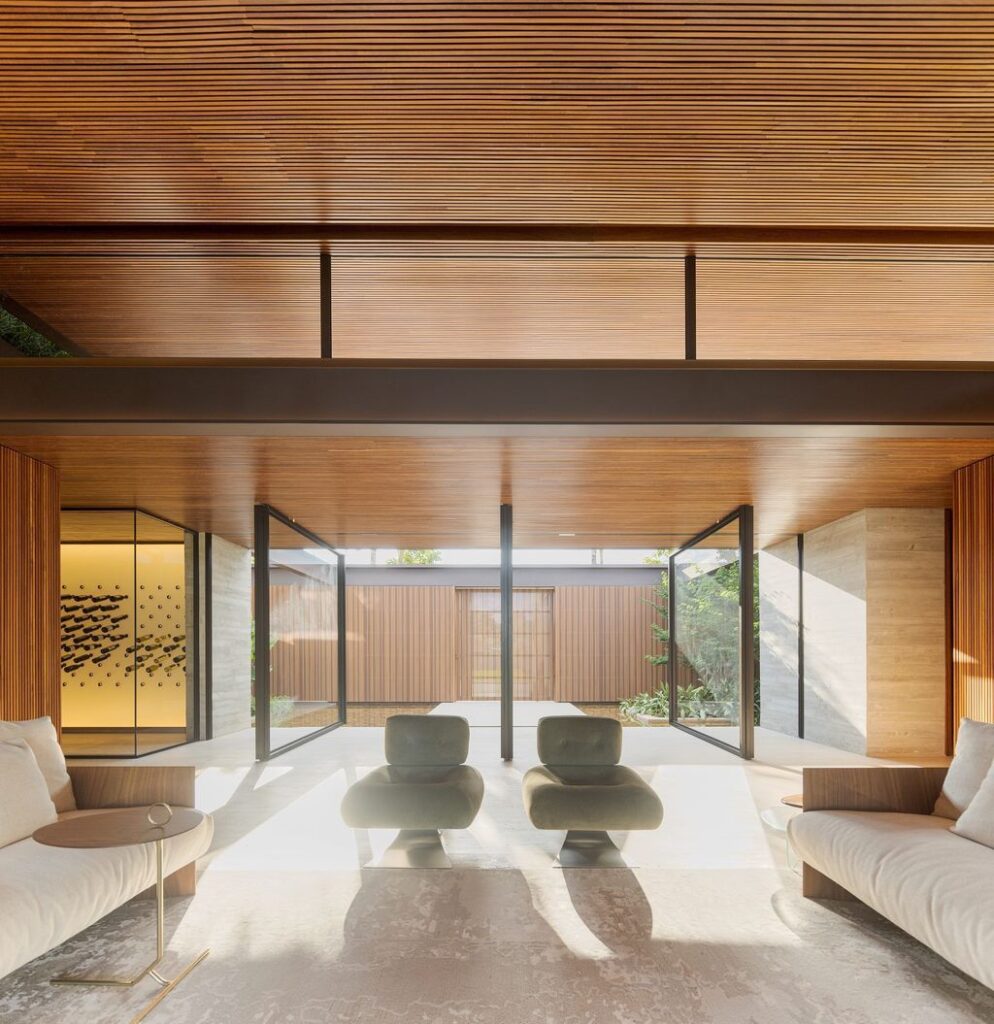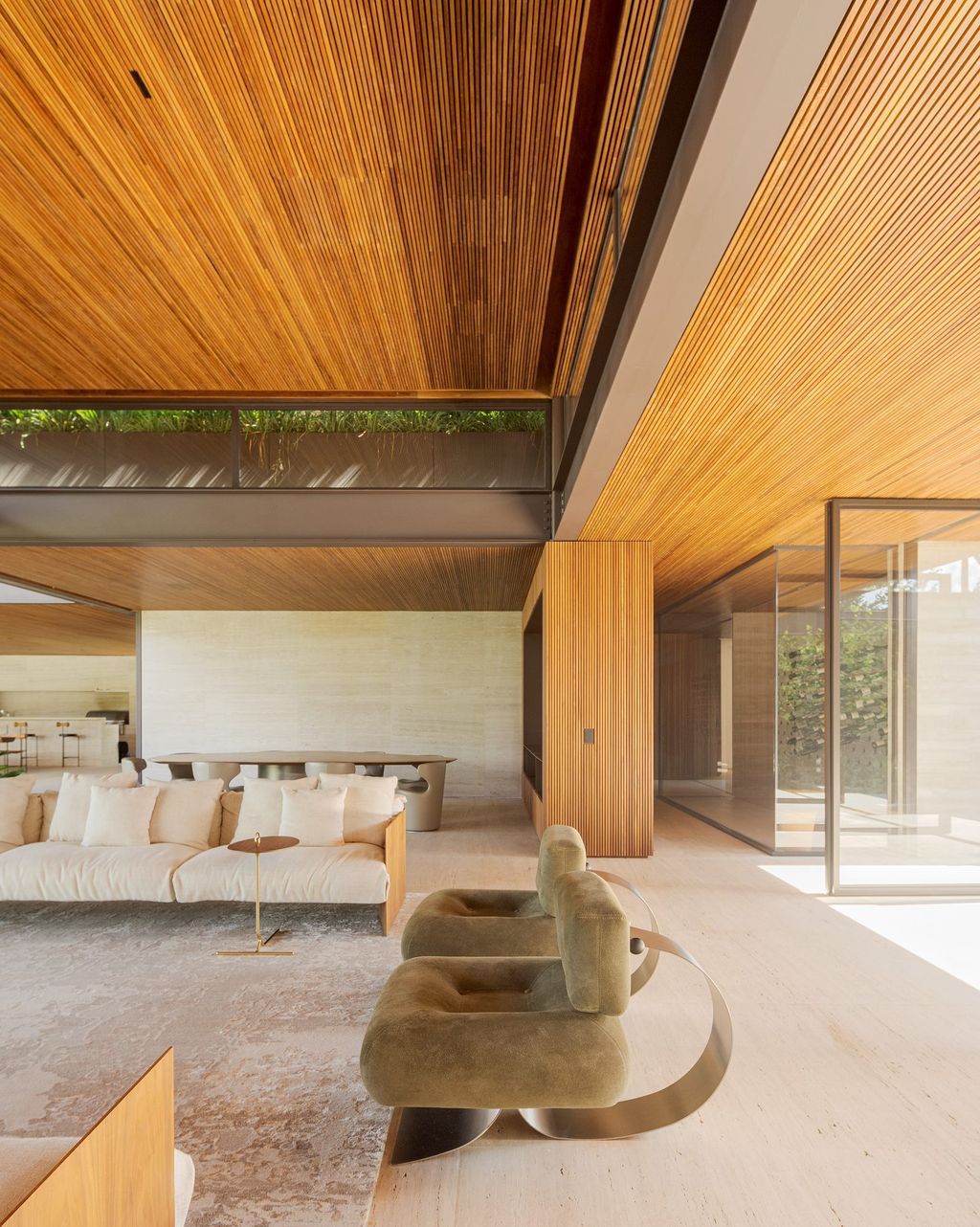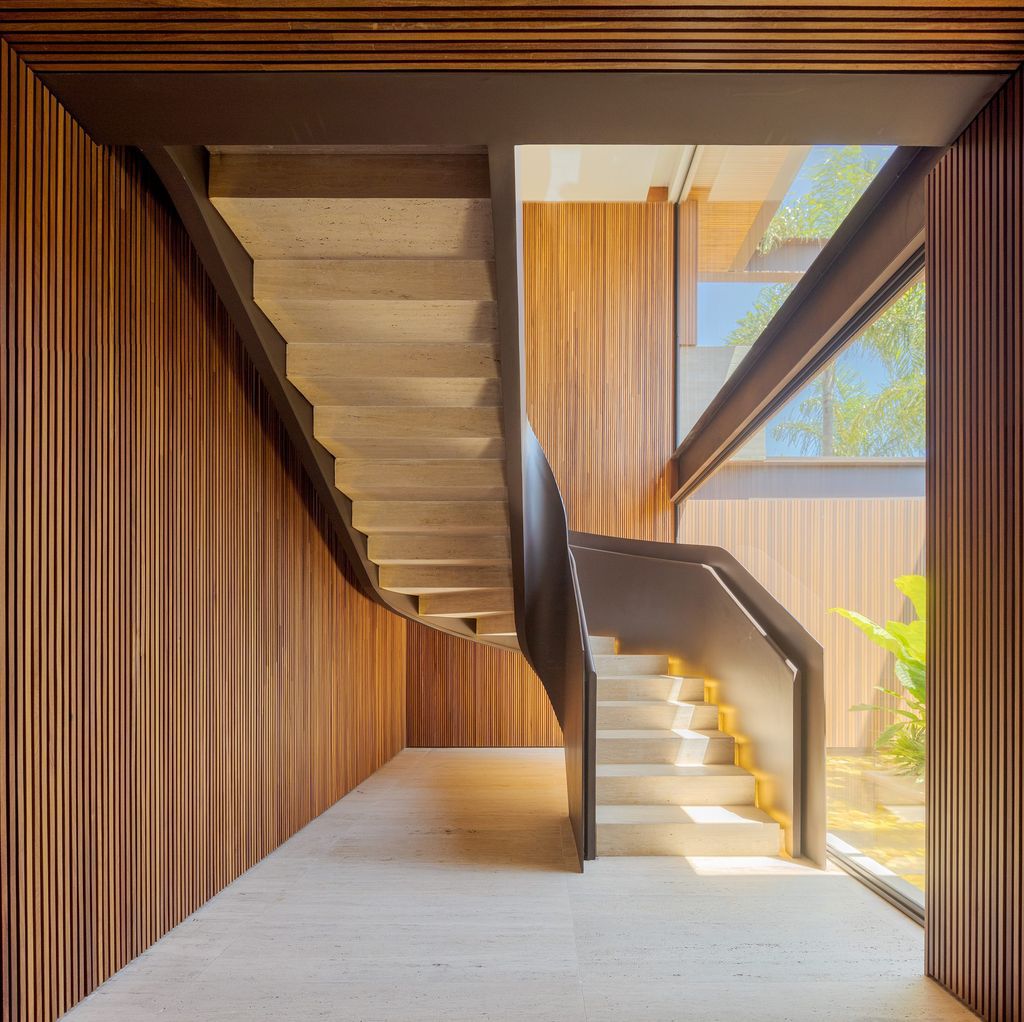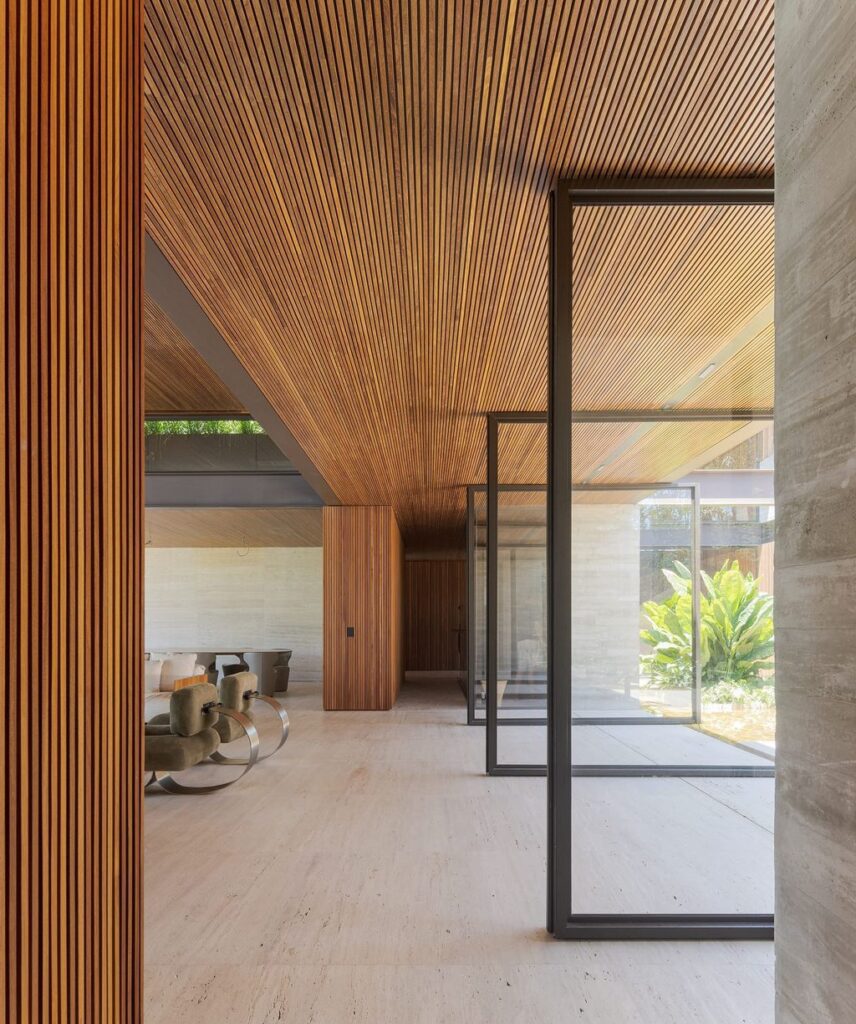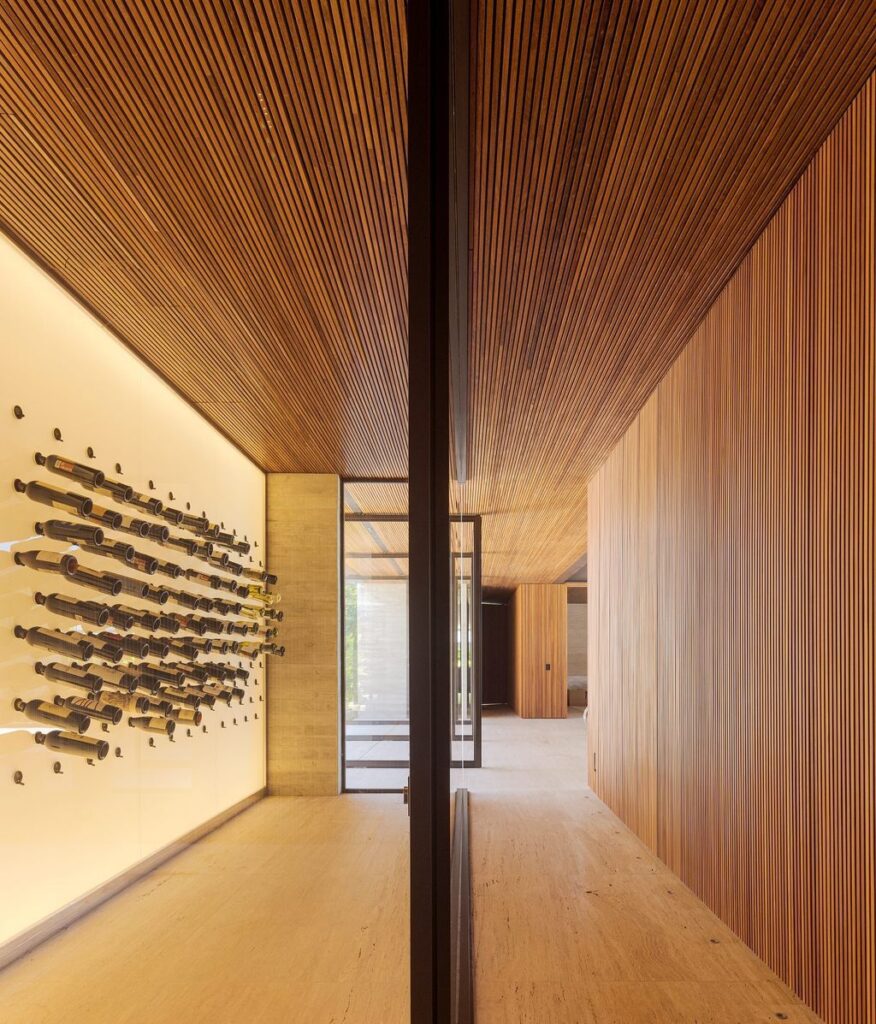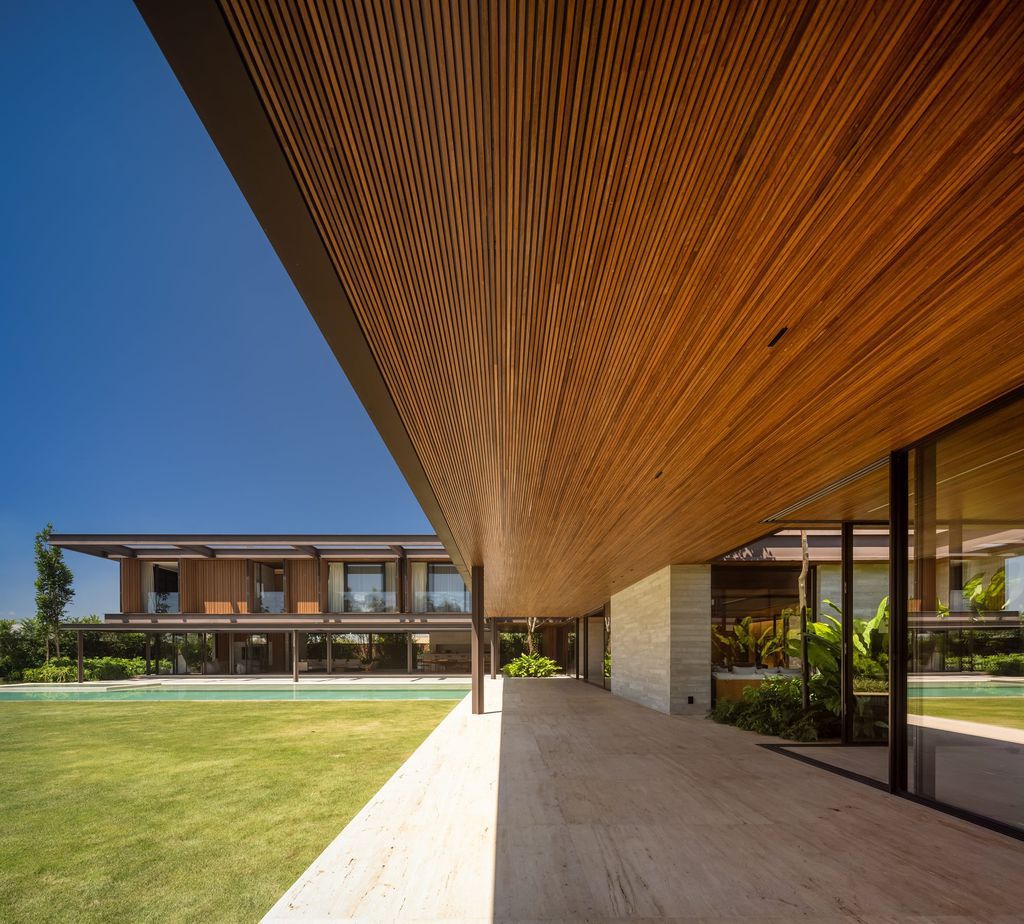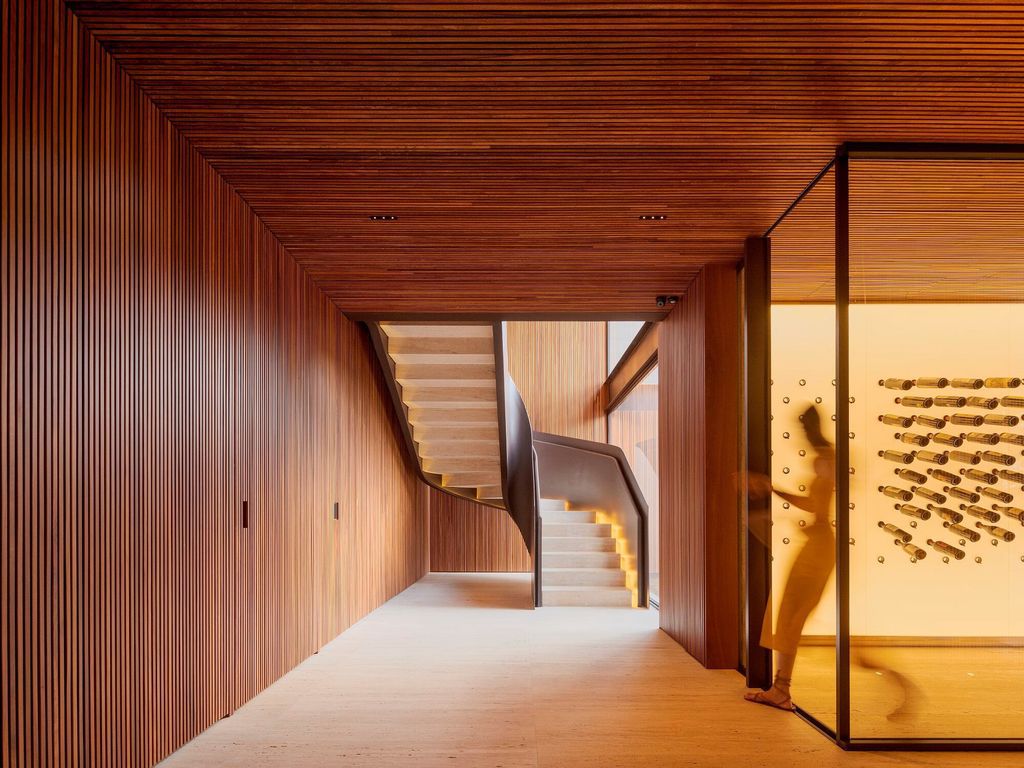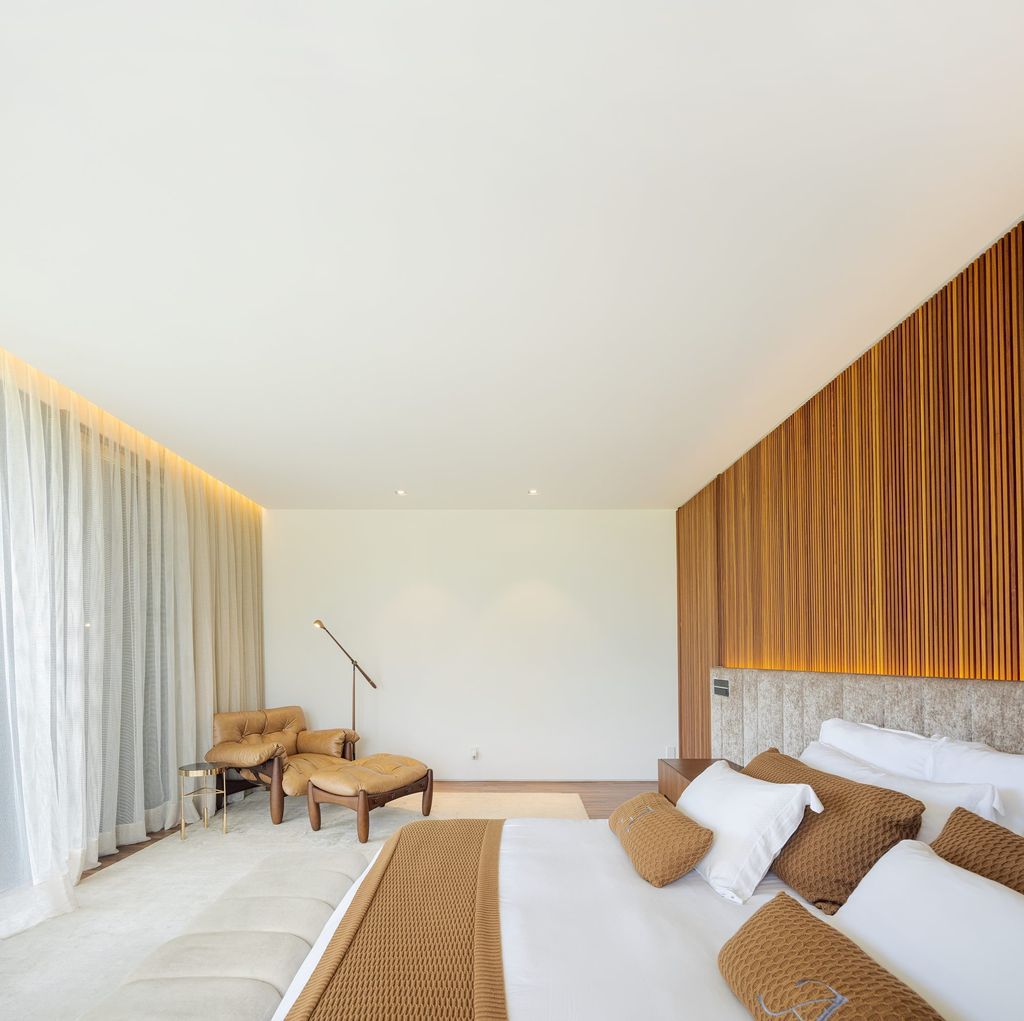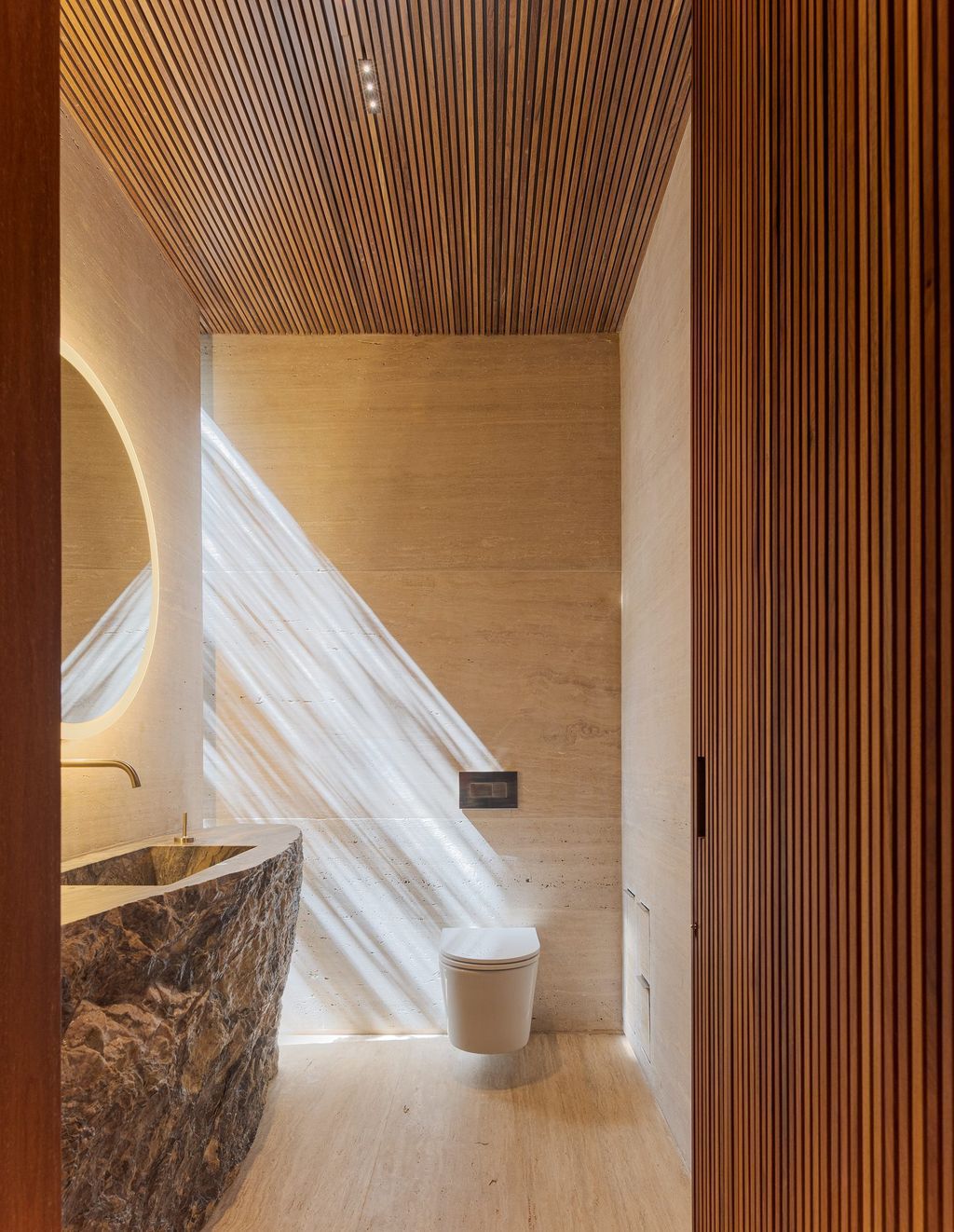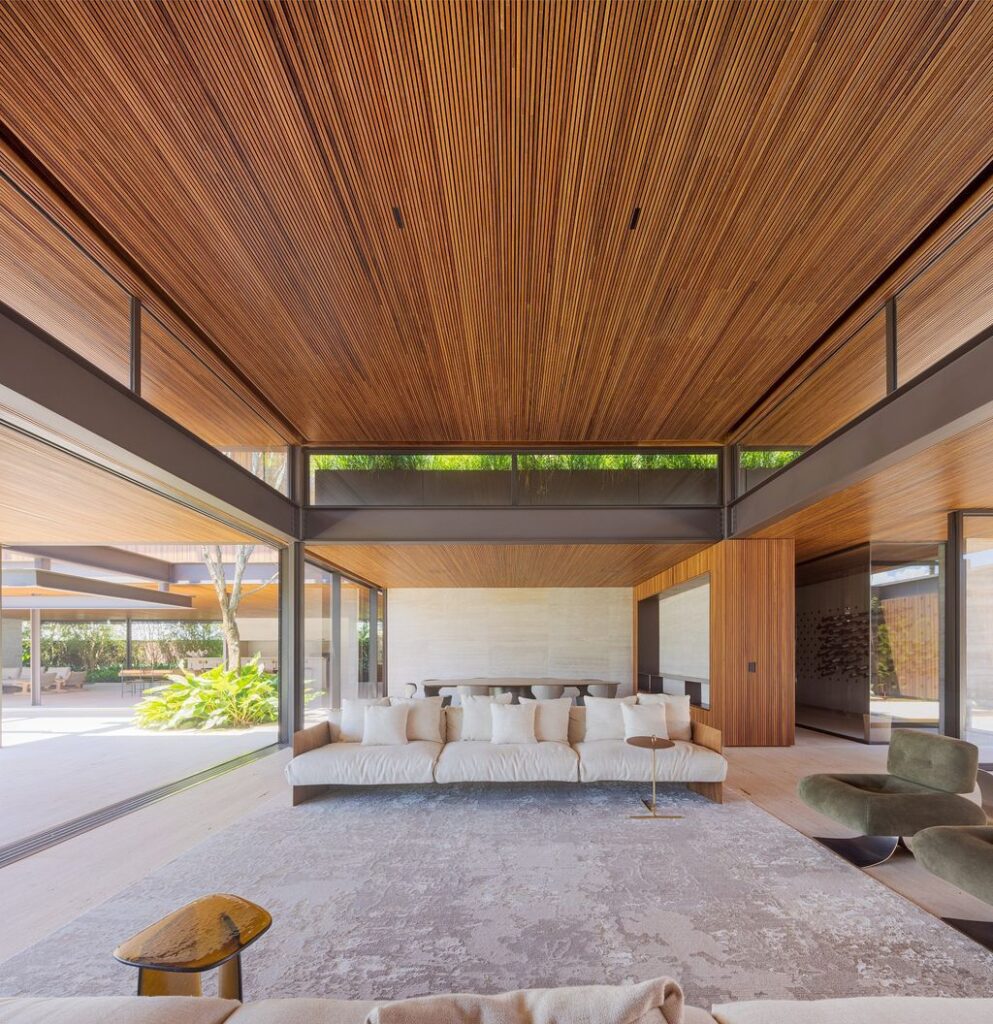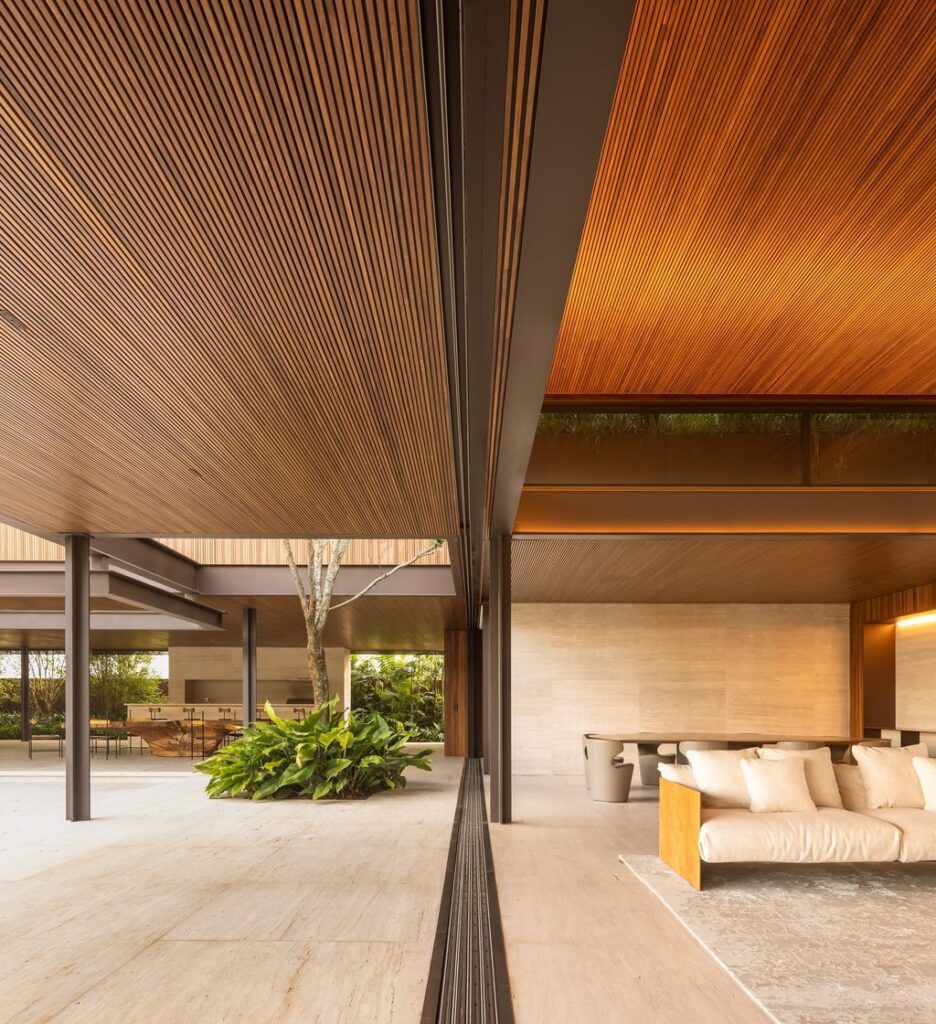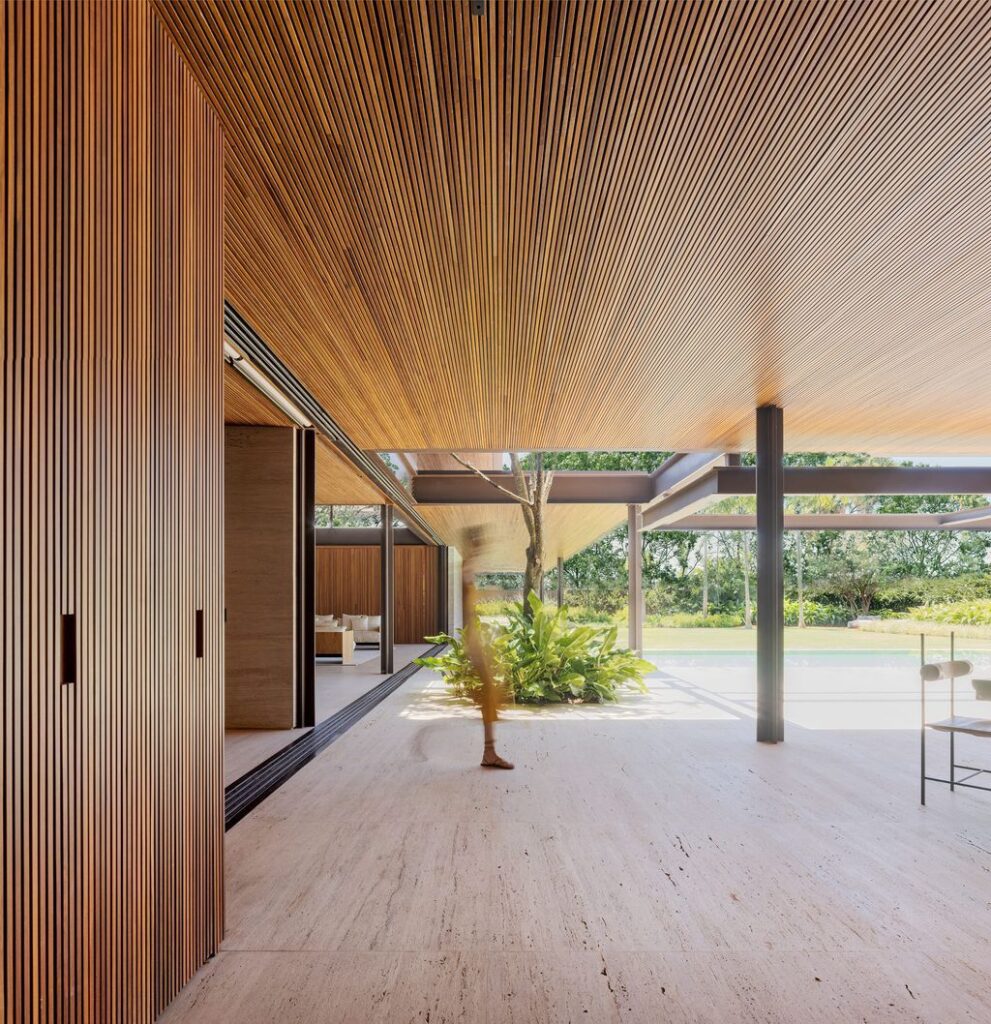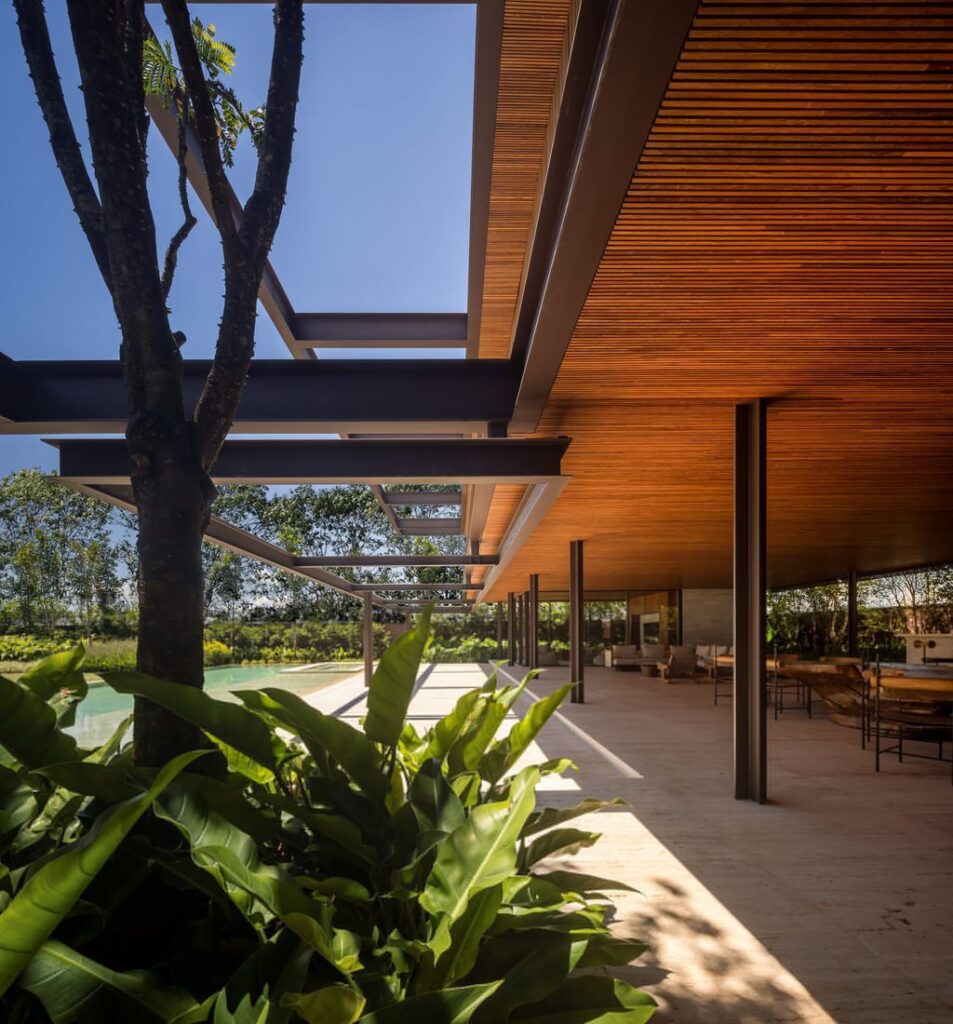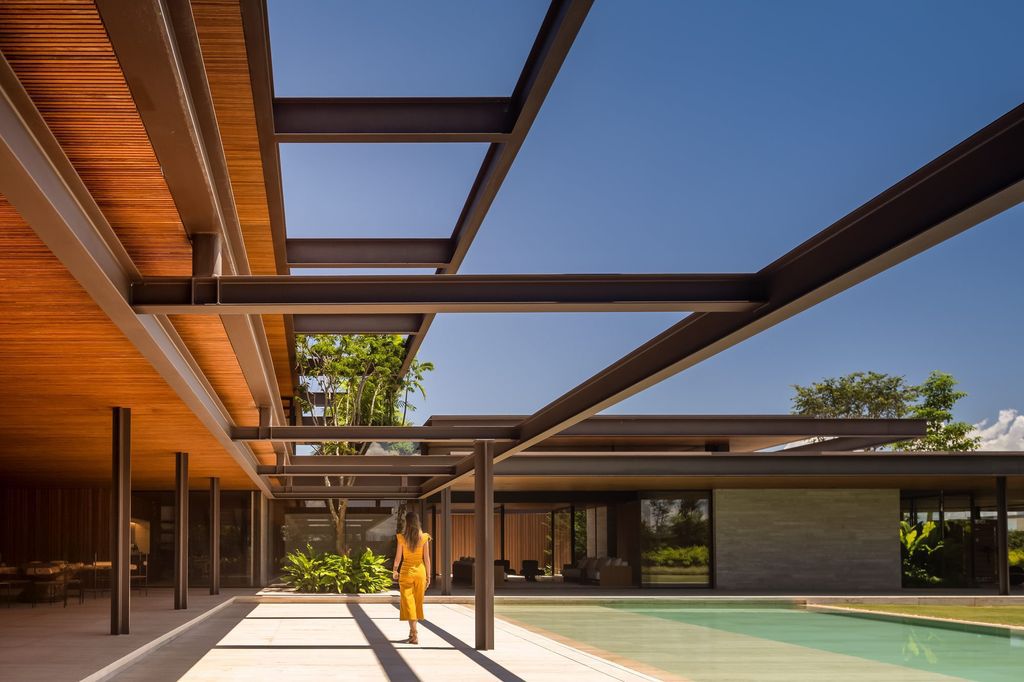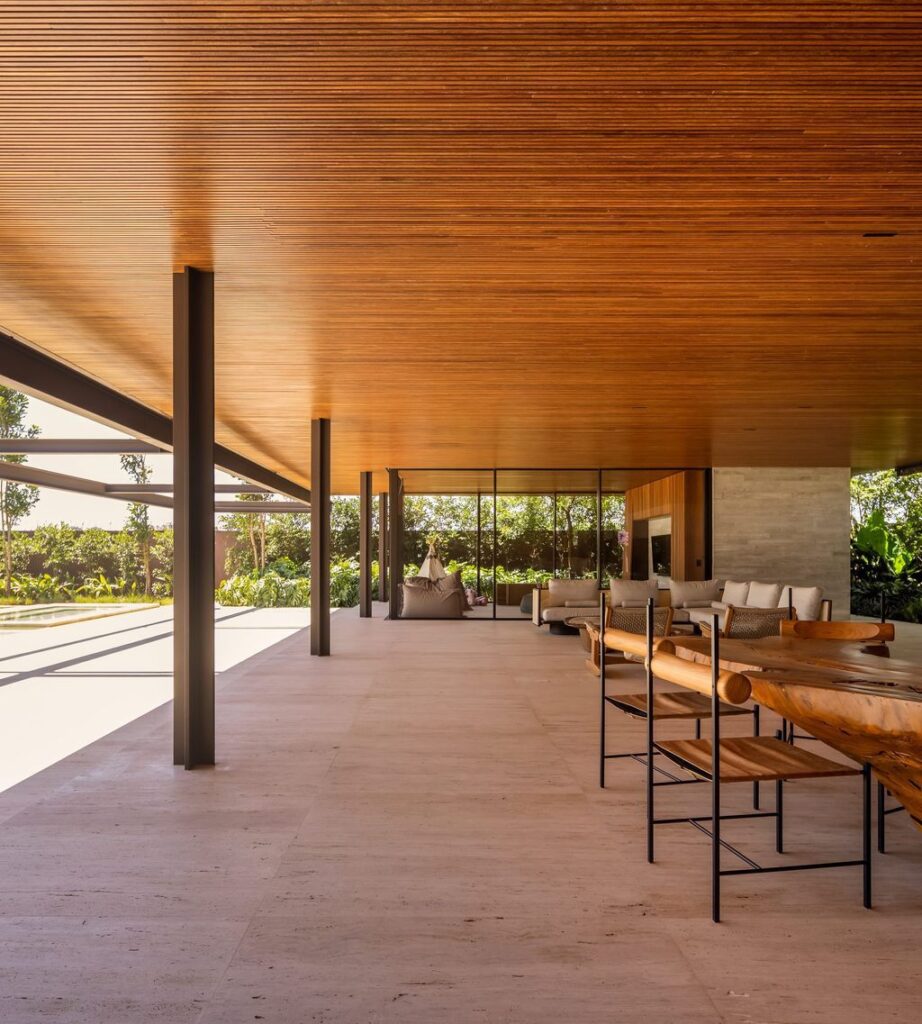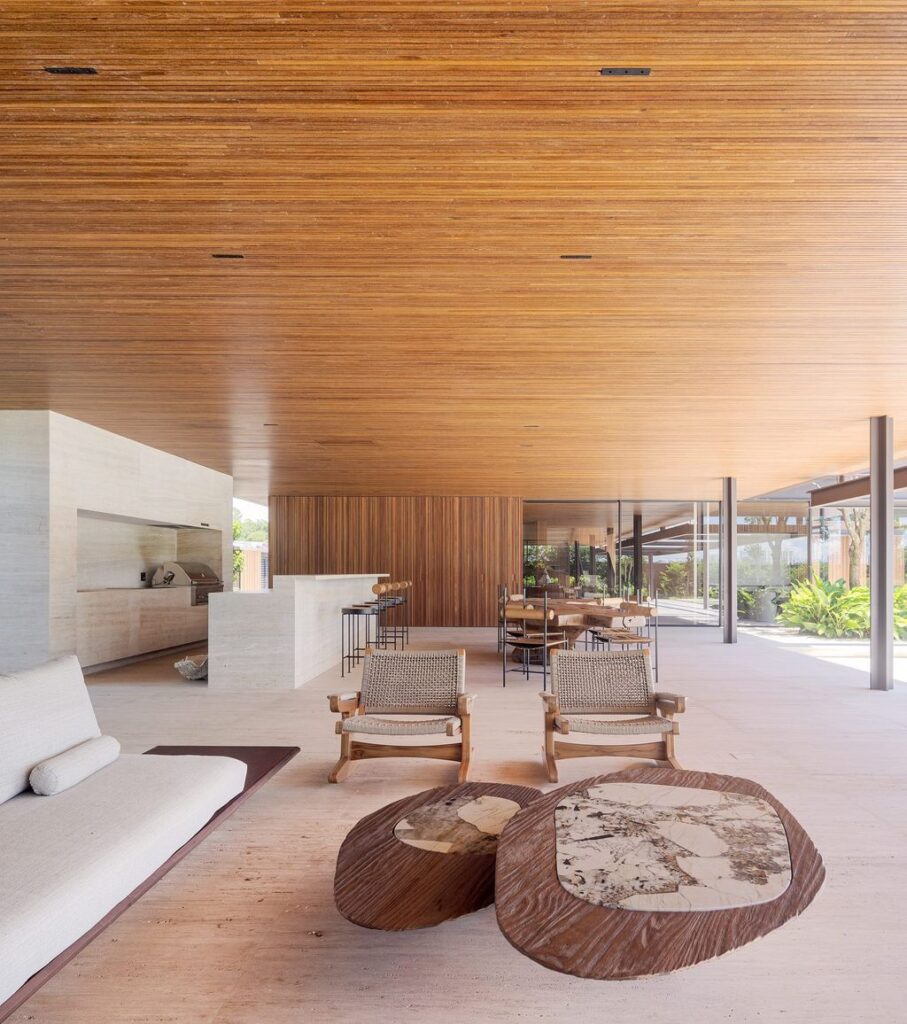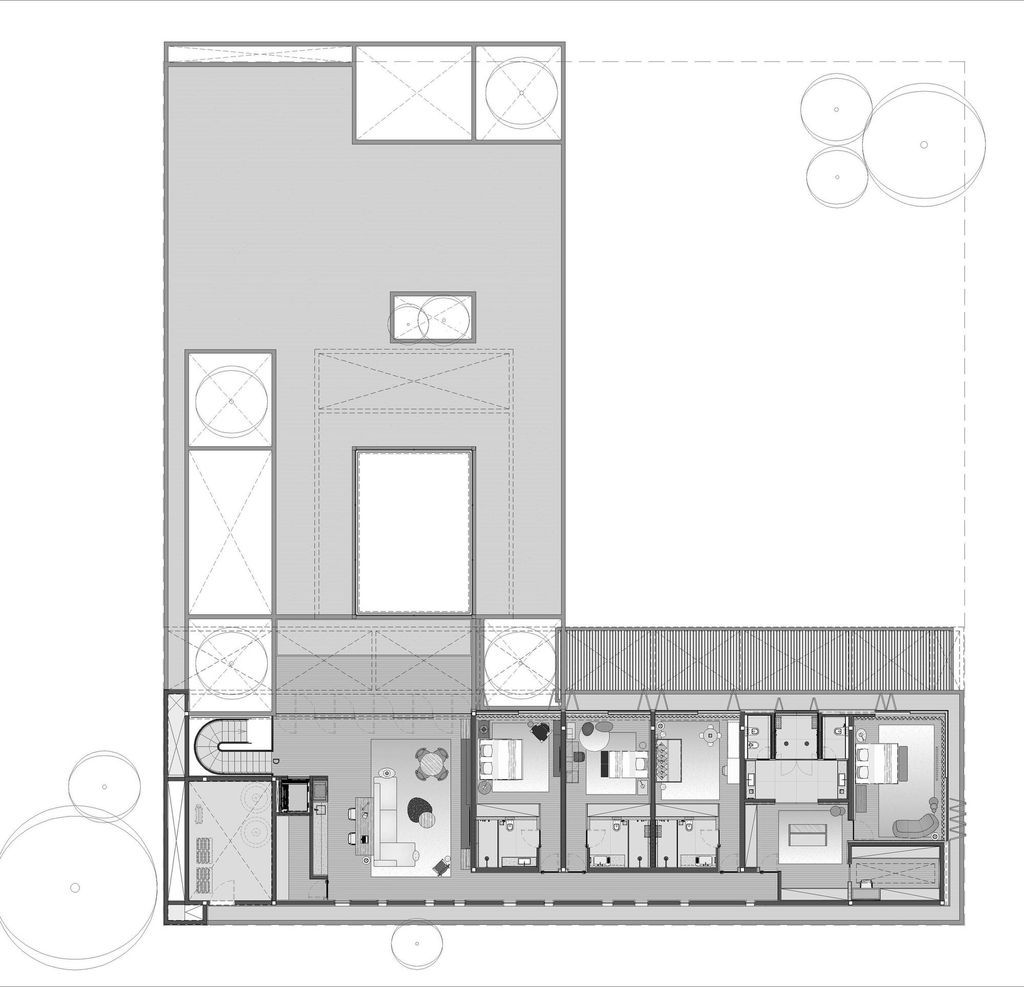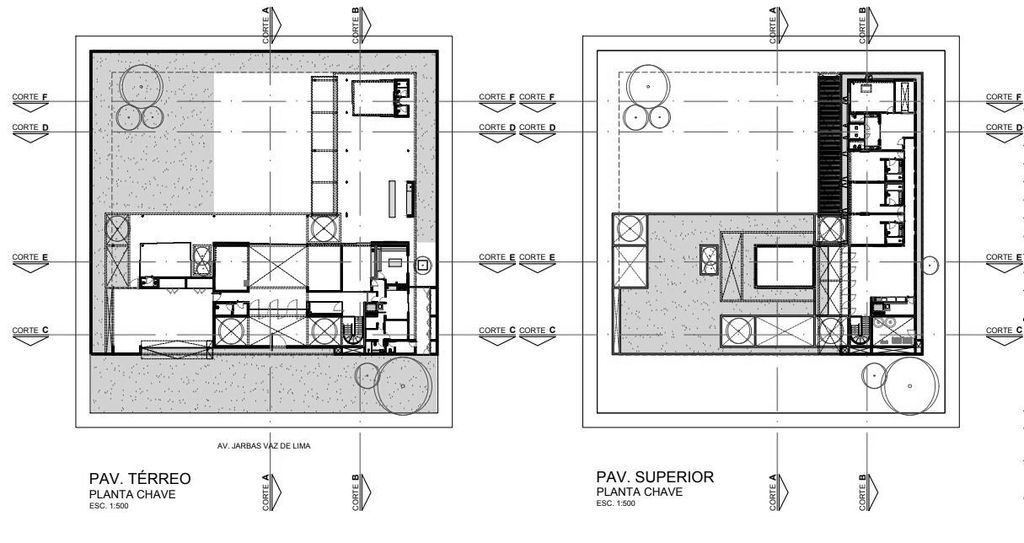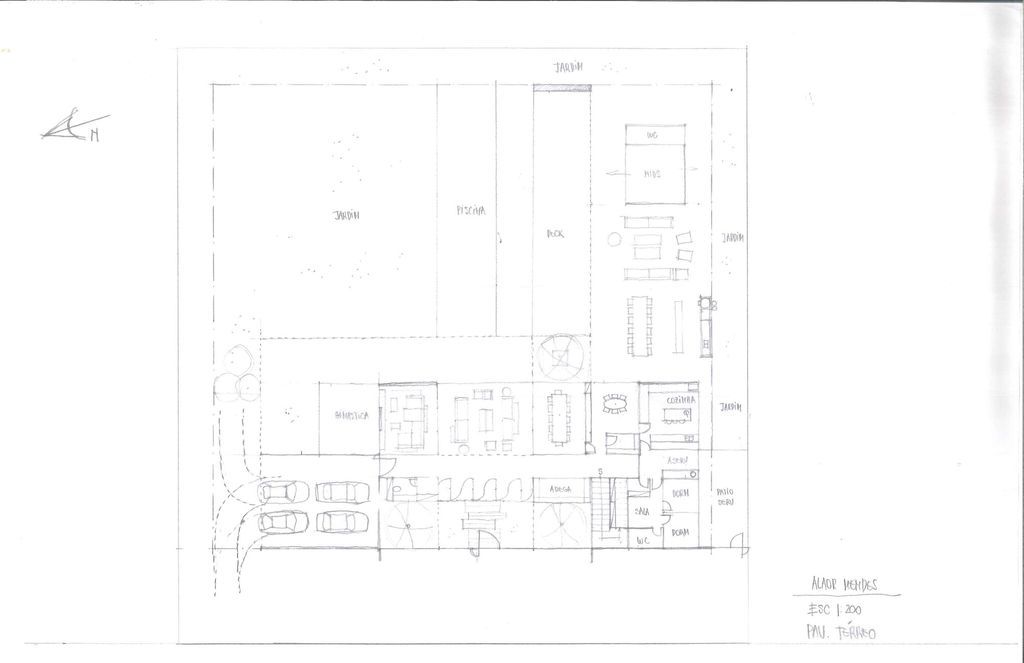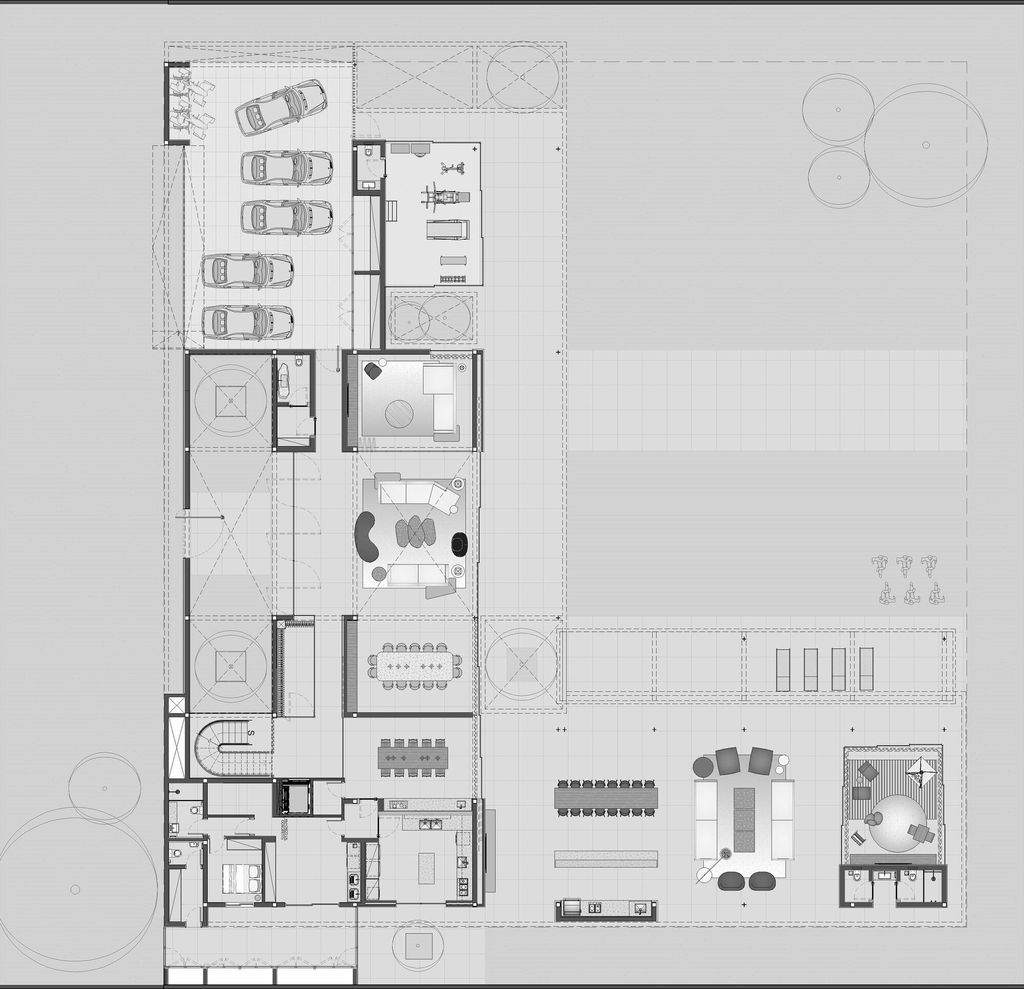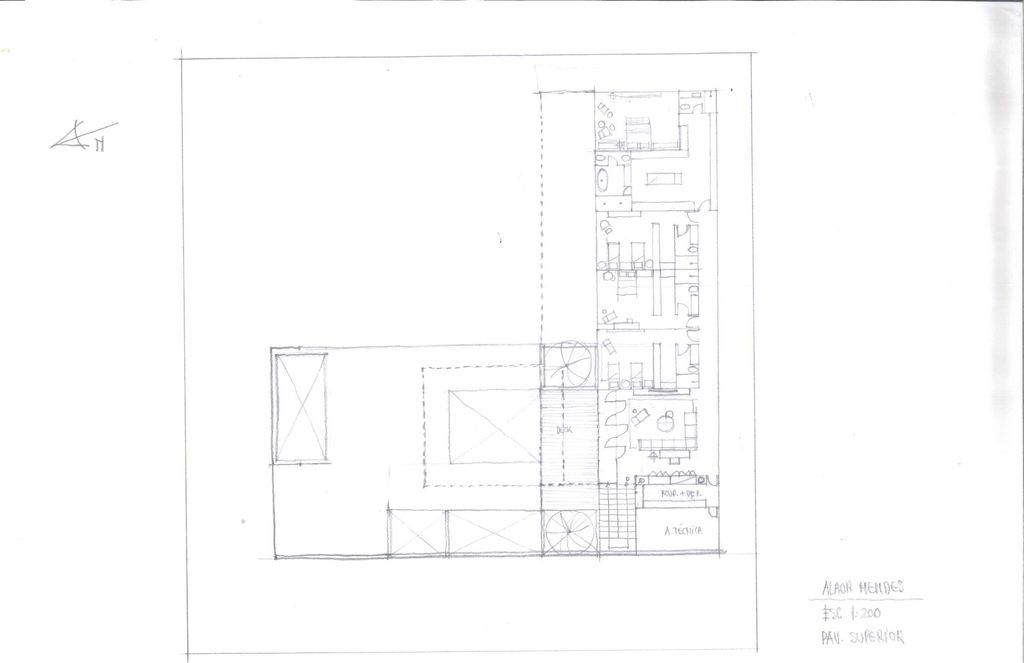 The Jabuticaba House Gallery: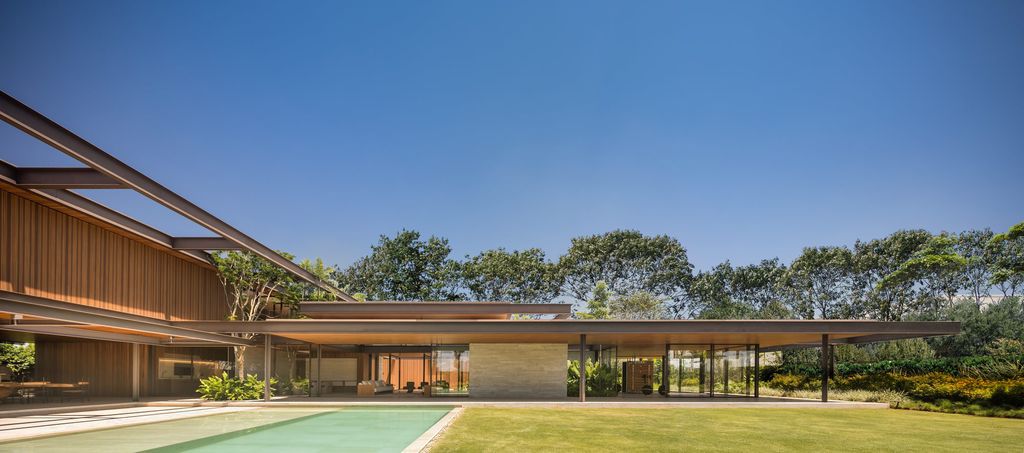 Text by the Architects: The proposal for a residence in a condominium in the city of São José dos Campos, for a young couple with small children, arose from the request for a home for life. This is the scope that Fernanda Marques' project contemplates; with almost 1400 square meters, an extensive program was designed and implemented for housing and use by the owners.
Photo credit: Fernando Guerra | FG+SG | Source: Fernanda Marques Arquitetura
For more information about this project; please contact the Architecture firm :
– Add: R. Ramos Batista, 198 – Cobertura – Vila Olímpia, São Paulo – SP, 04552-020, Brazil
– Tel: +55 11 3849-3000
– Email: Arquitetura@fernandamarques.com.br
More Projects in Brazil here:
---