Date of Publishing:
Architecture Design of House of the Circular Terraces
Description About The Project
House of the Circular Terraces, a creation by Denis Joelsons, harmoniously integrates with the lush Atlantic Forest, nestled within a tranquil valley. Unlike properties offering expansive horizon views, this dwelling's focal point is a captivating space defined by the overarching canopy of the surrounding trees.
To seamlessly blend with the natural slope of the terrain and the existing clearings, the design incorporates intermediate-level terraces. The house itself gracefully occupies these plateaus, positioning communal areas closer to the entrance, near the street, and reserving private spaces towards the property's edge, as elegantly portrayed in its longitudinal section.
The roof, characterized by its continuous, level line on the horizon, contrasts with the dynamic ground surfaces that conform to various layers. This configuration results in a series of dynamic spaces with varying ceiling heights. A suspended balcony graces the garage area, mirroring this feature at the opposite end of the house where the bedrooms reside, creating a layout that harmoniously echoes the valley's natural geography.
The house's geometric design adheres to orthogonality, perfectly aligned with its prefabricated wooden structure. In contrast, the garden's curvilinear geometry serves a dual purpose: structurally supporting retaining walls while promoting a harmonious coexistence with the existing trees.
The Architecture Design Project Information: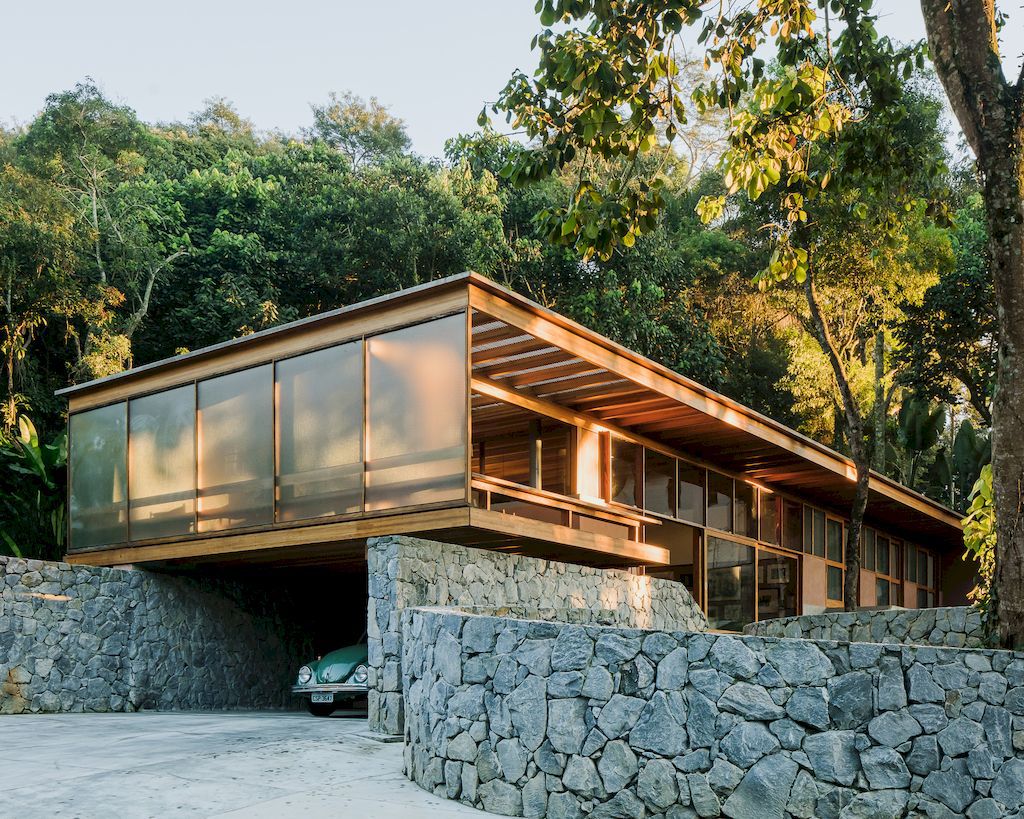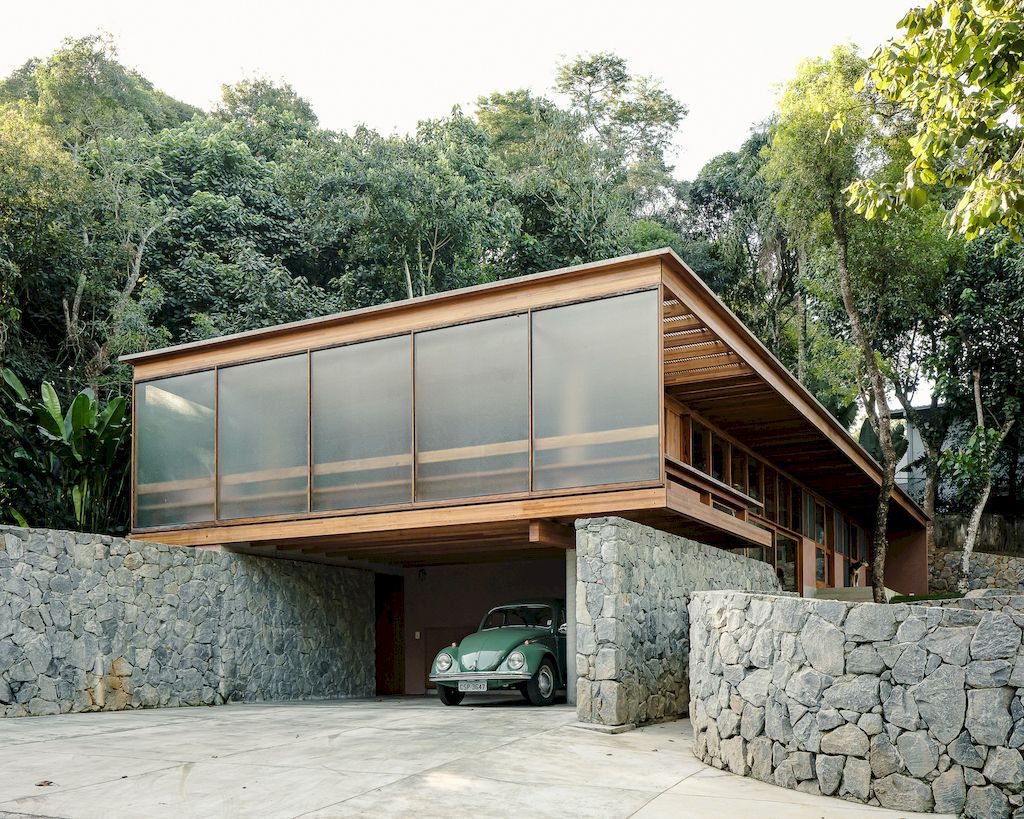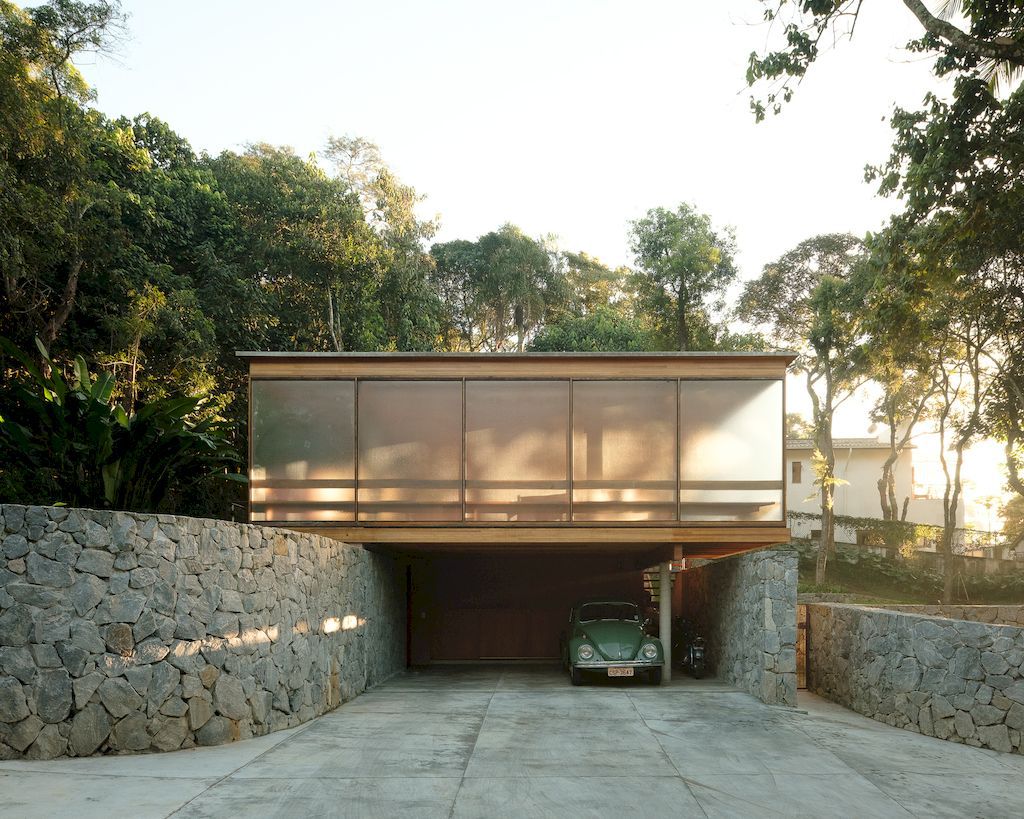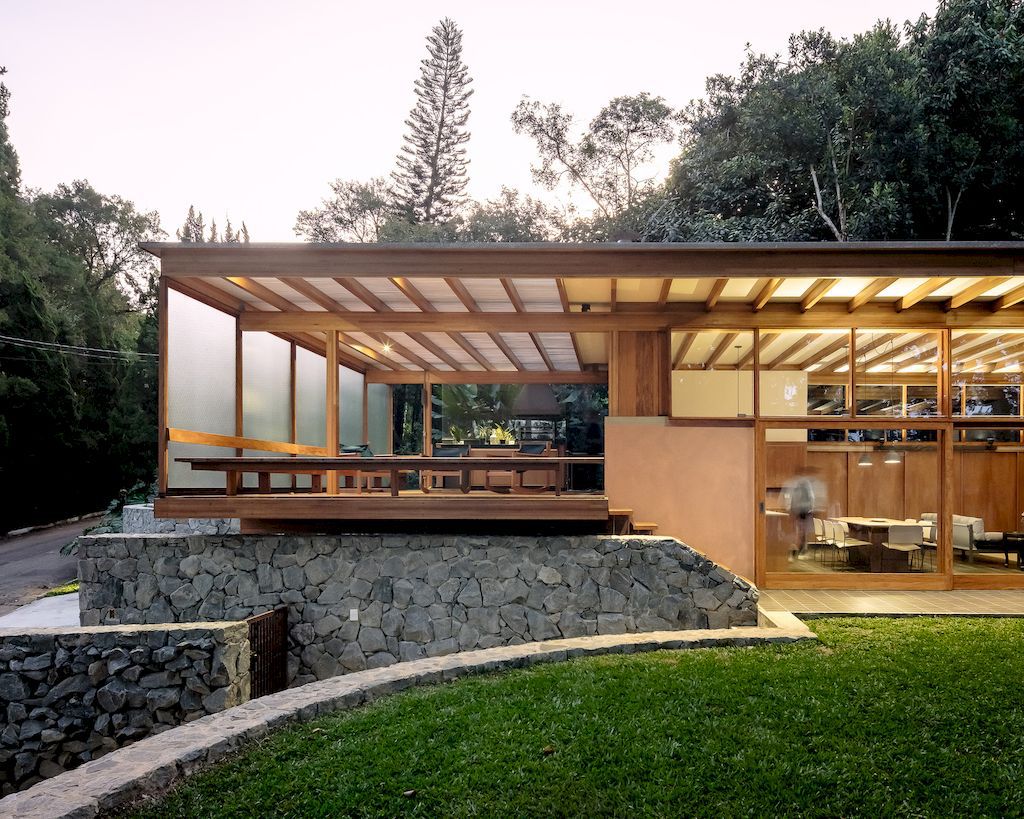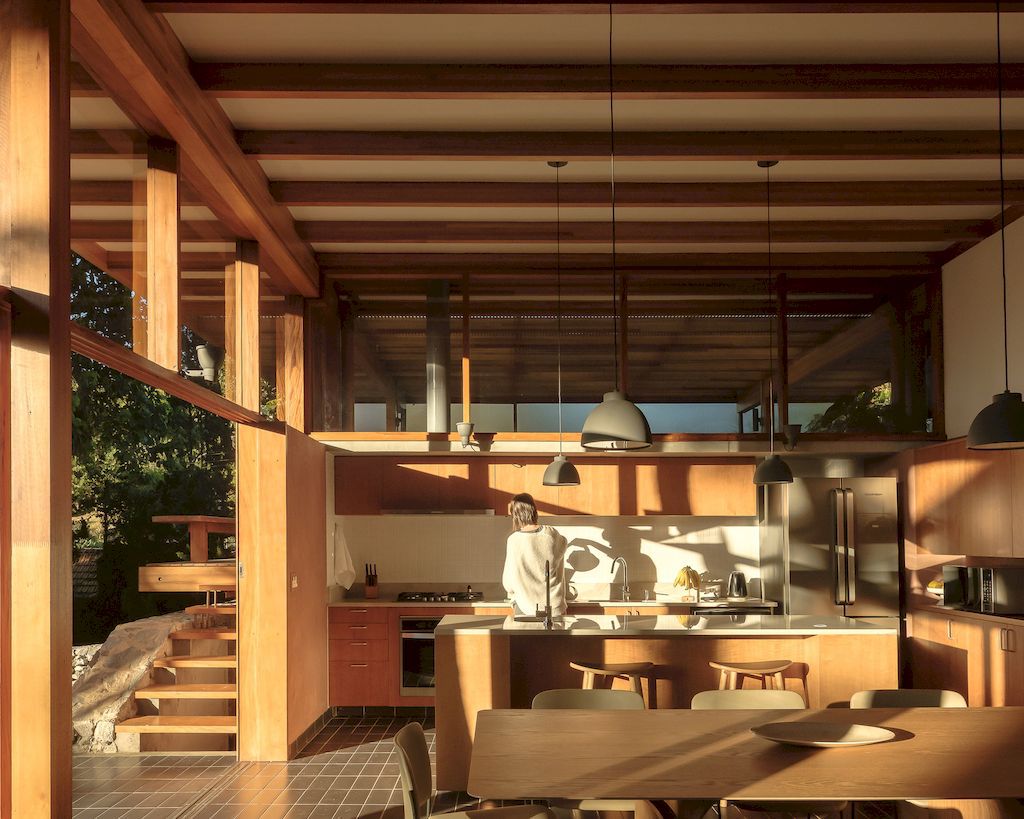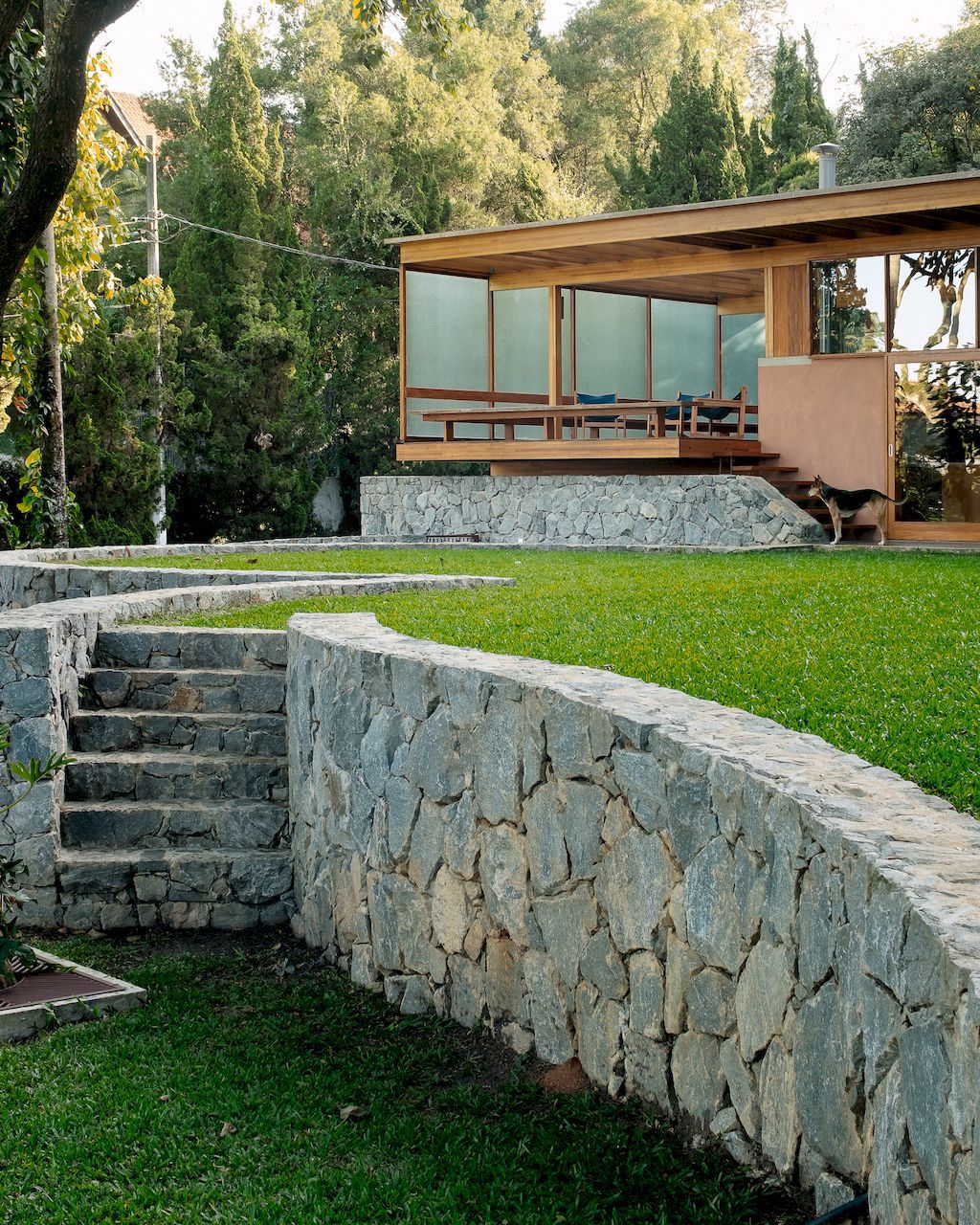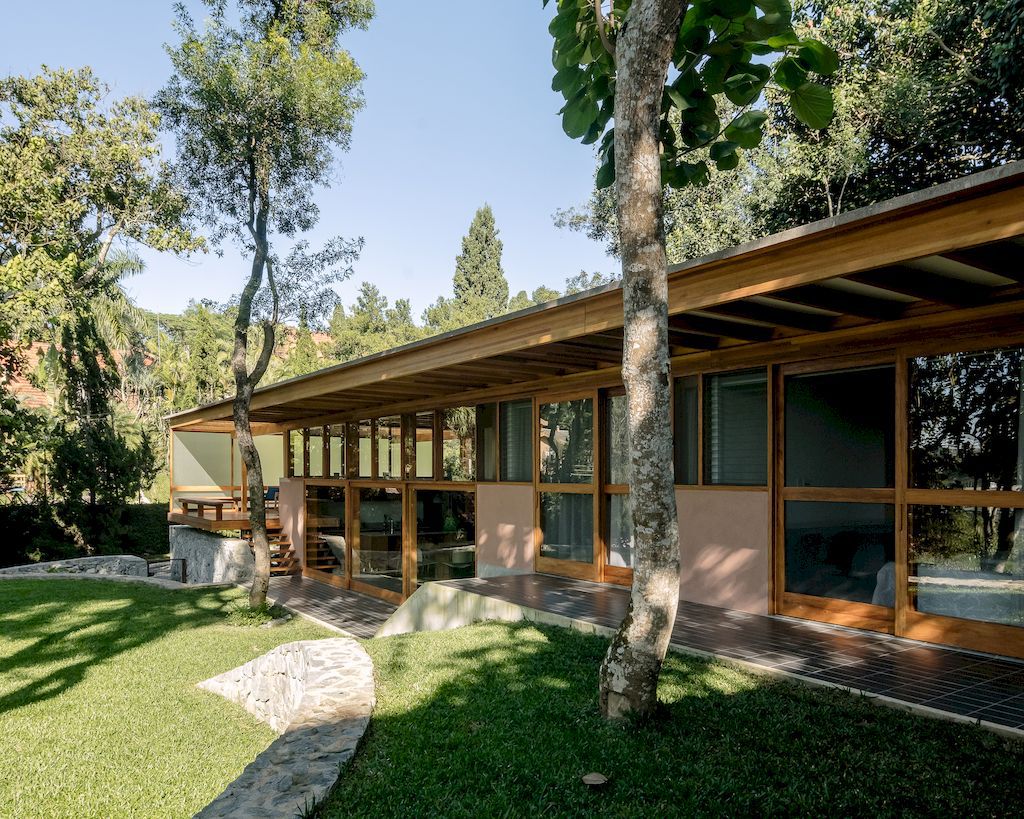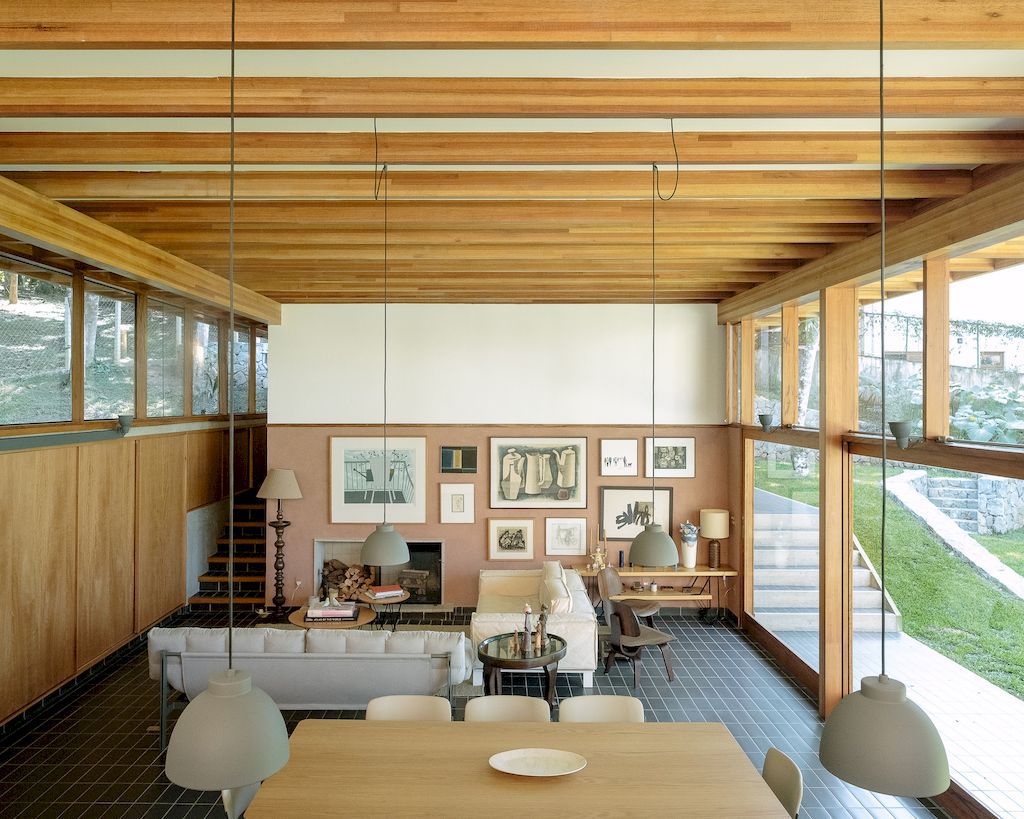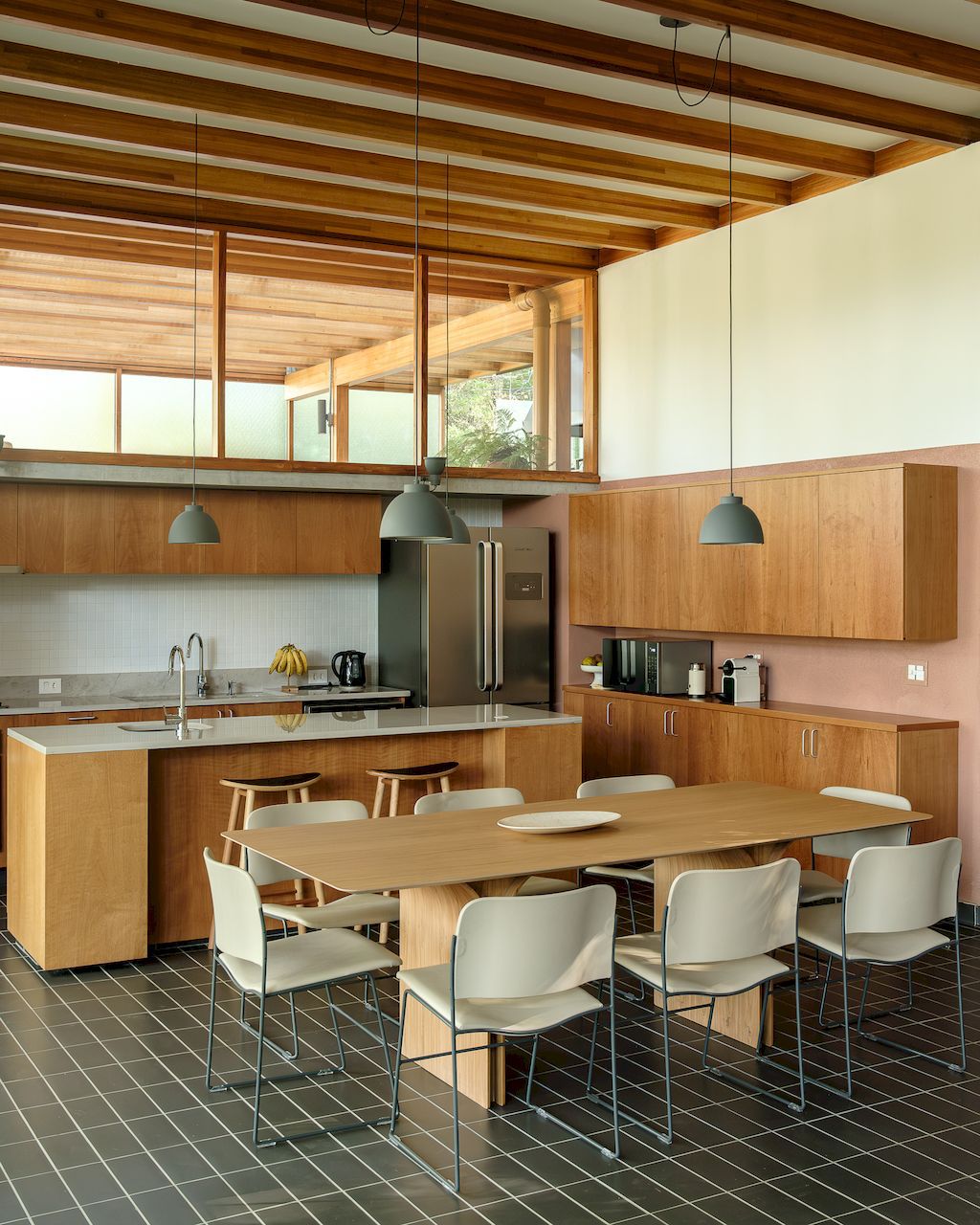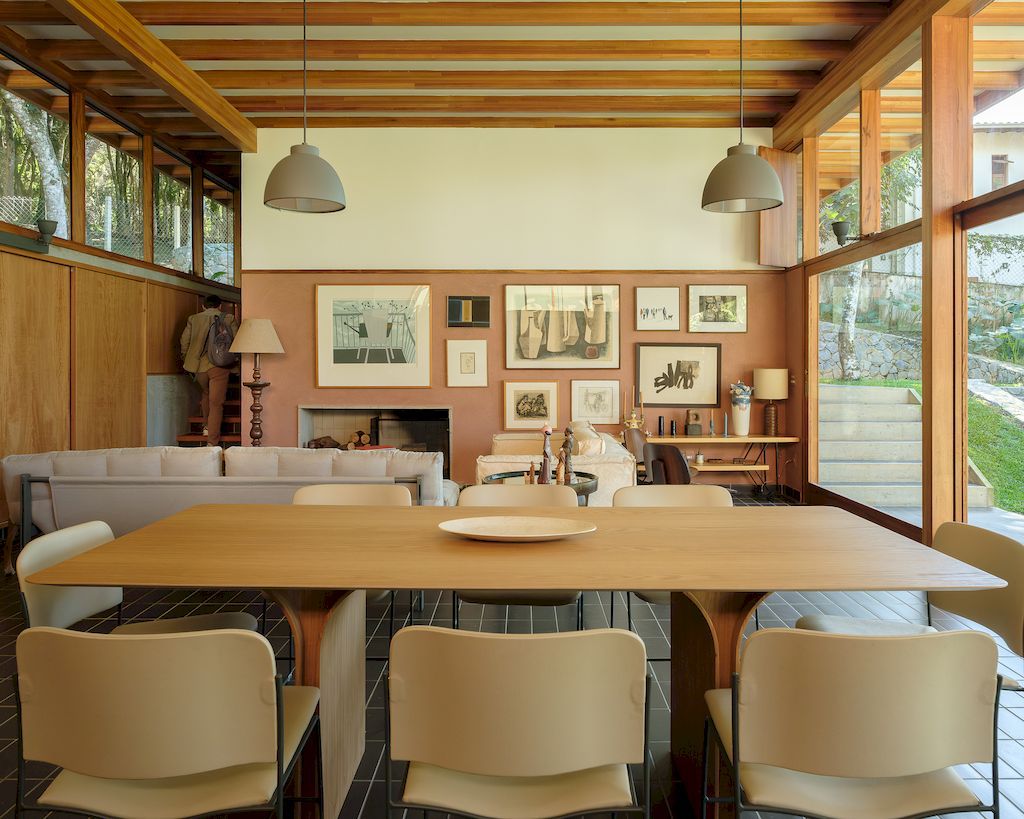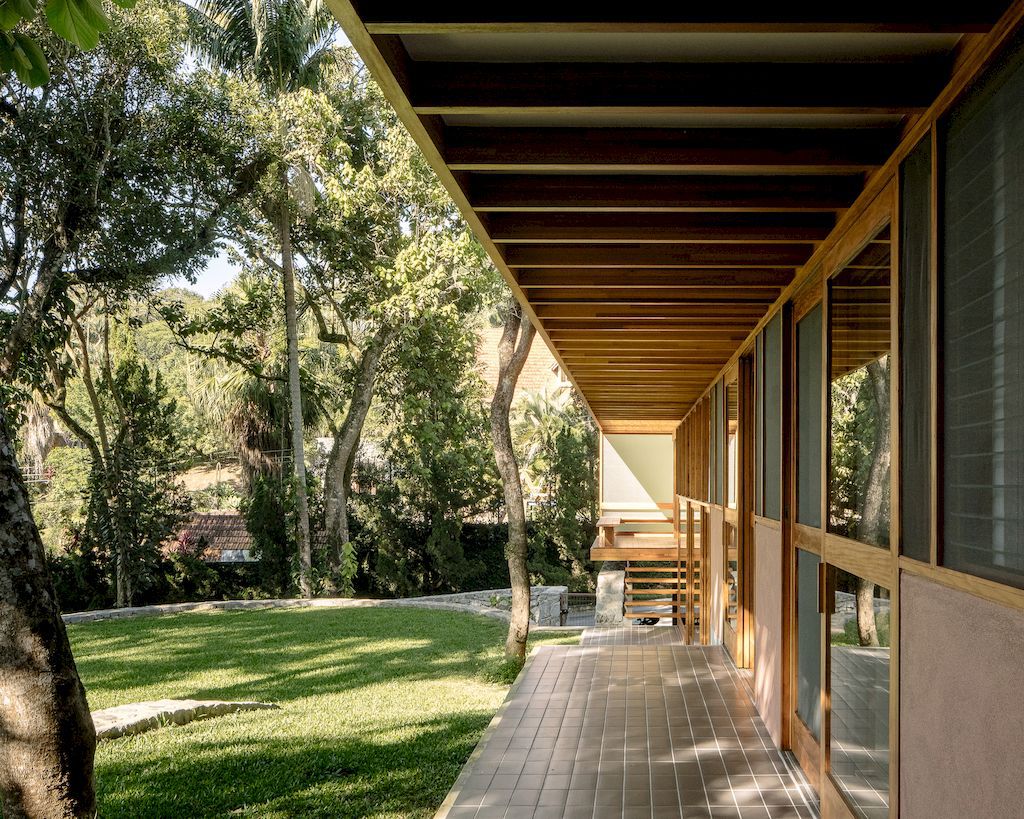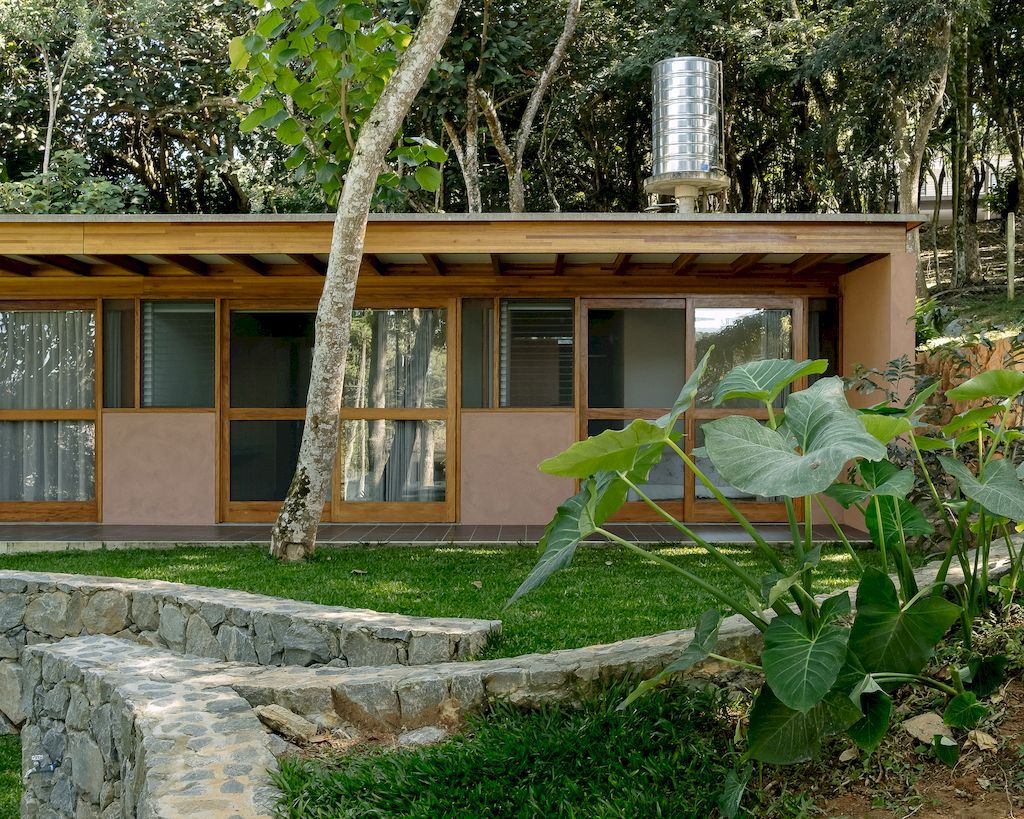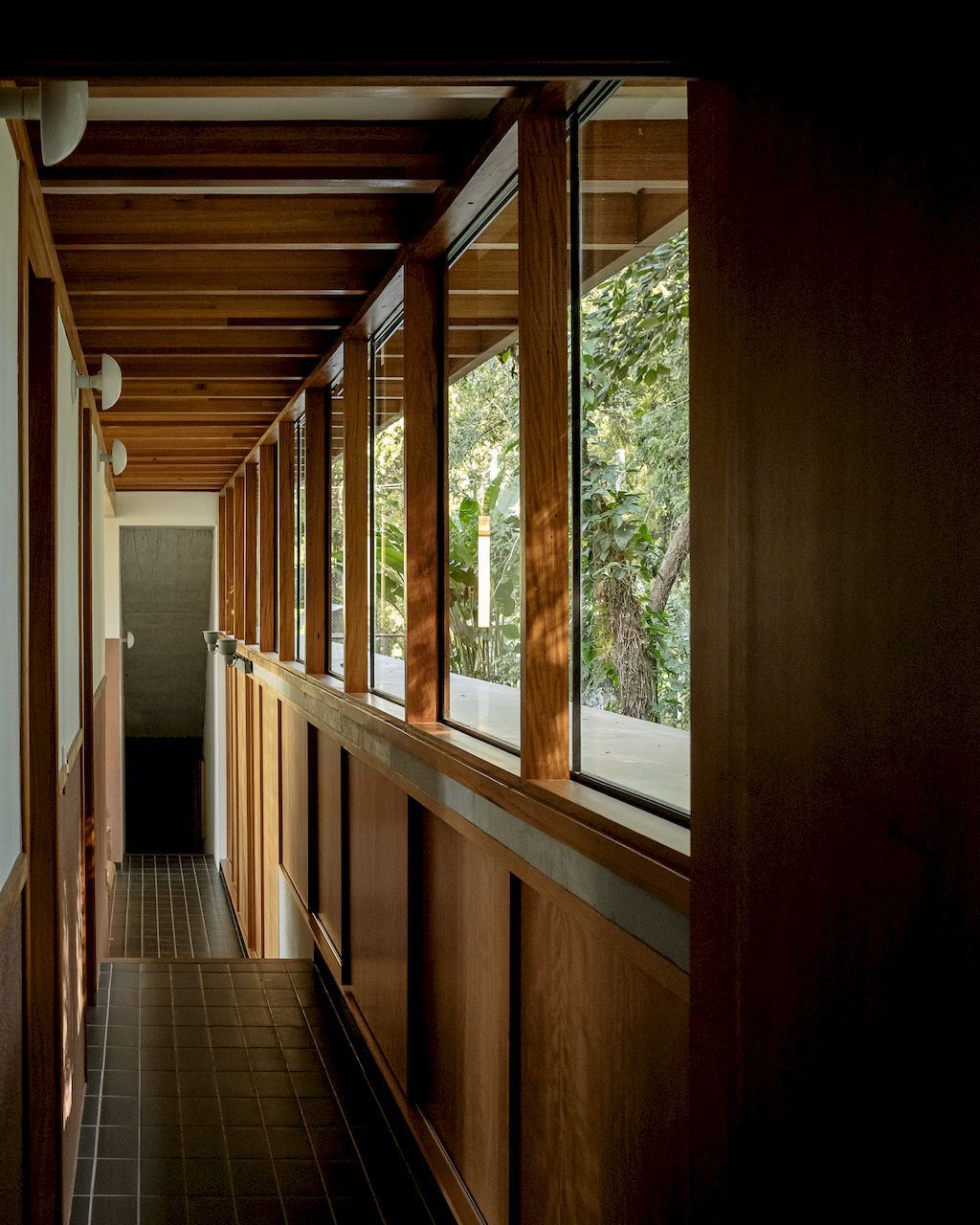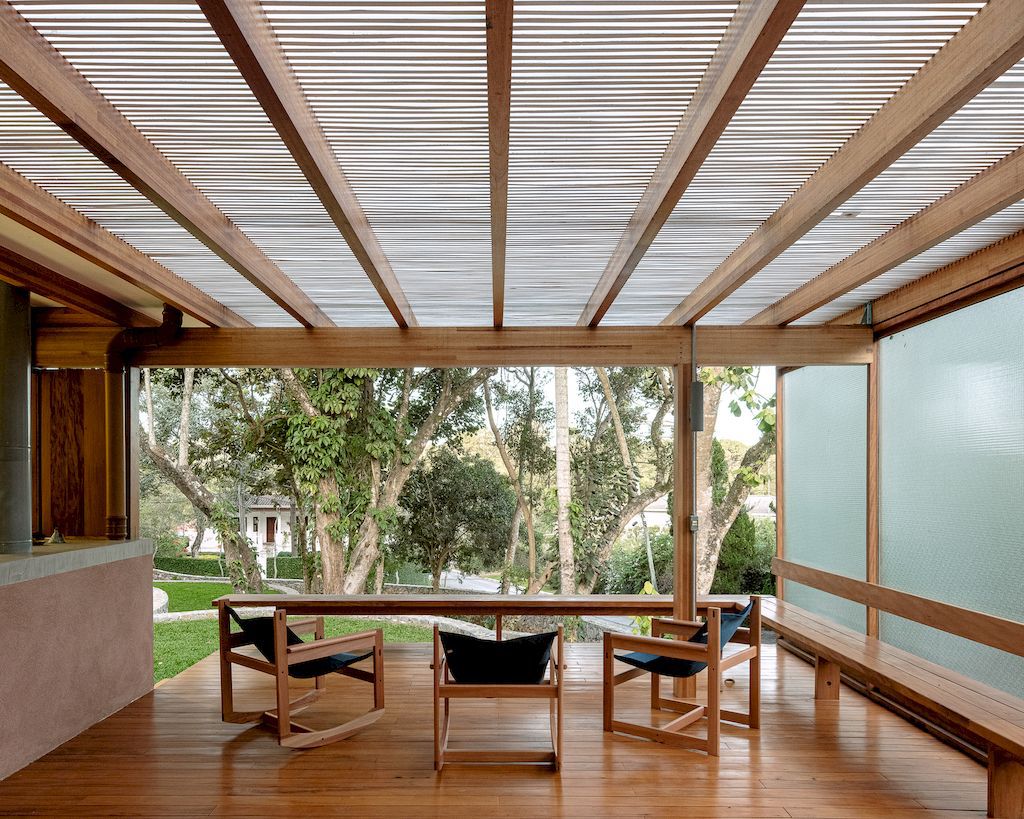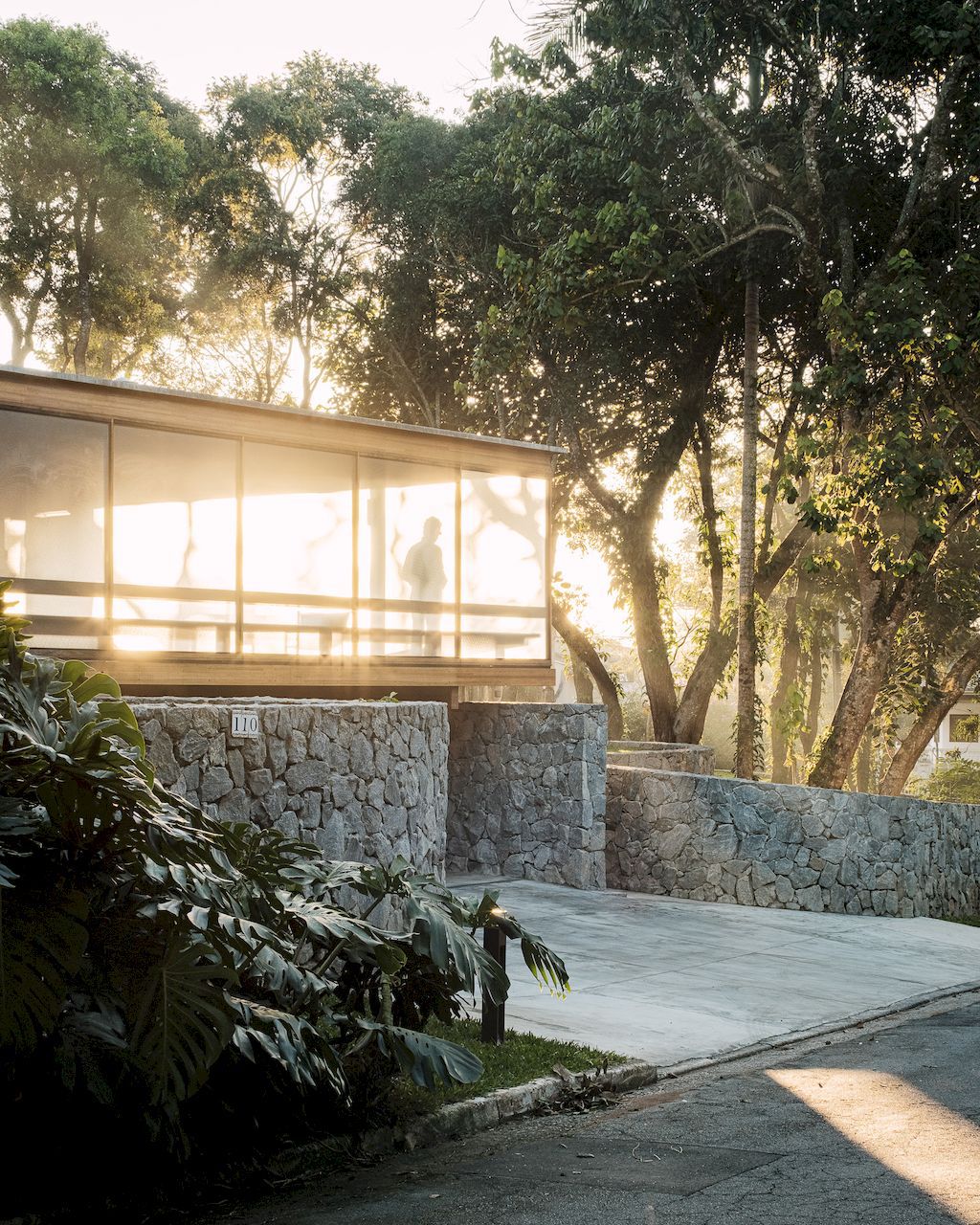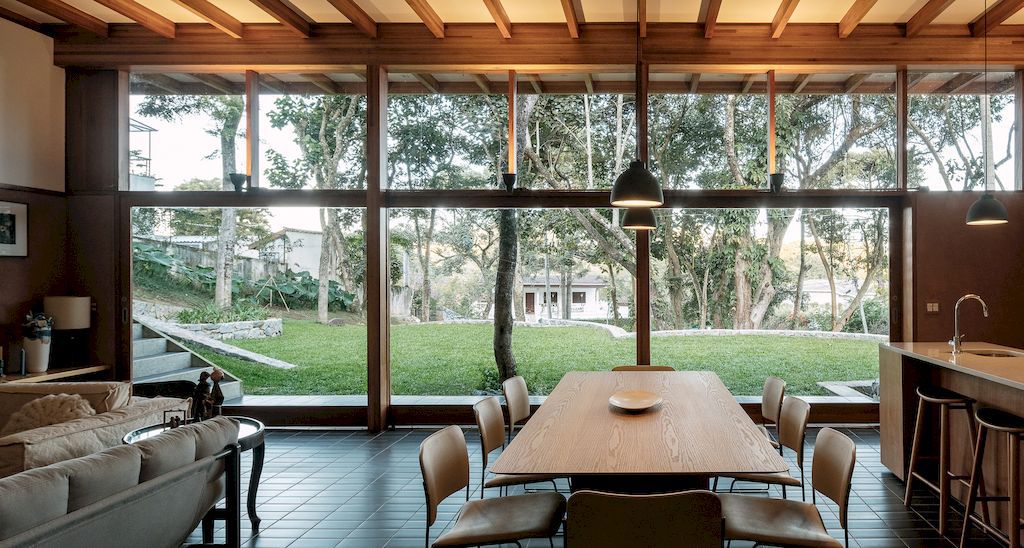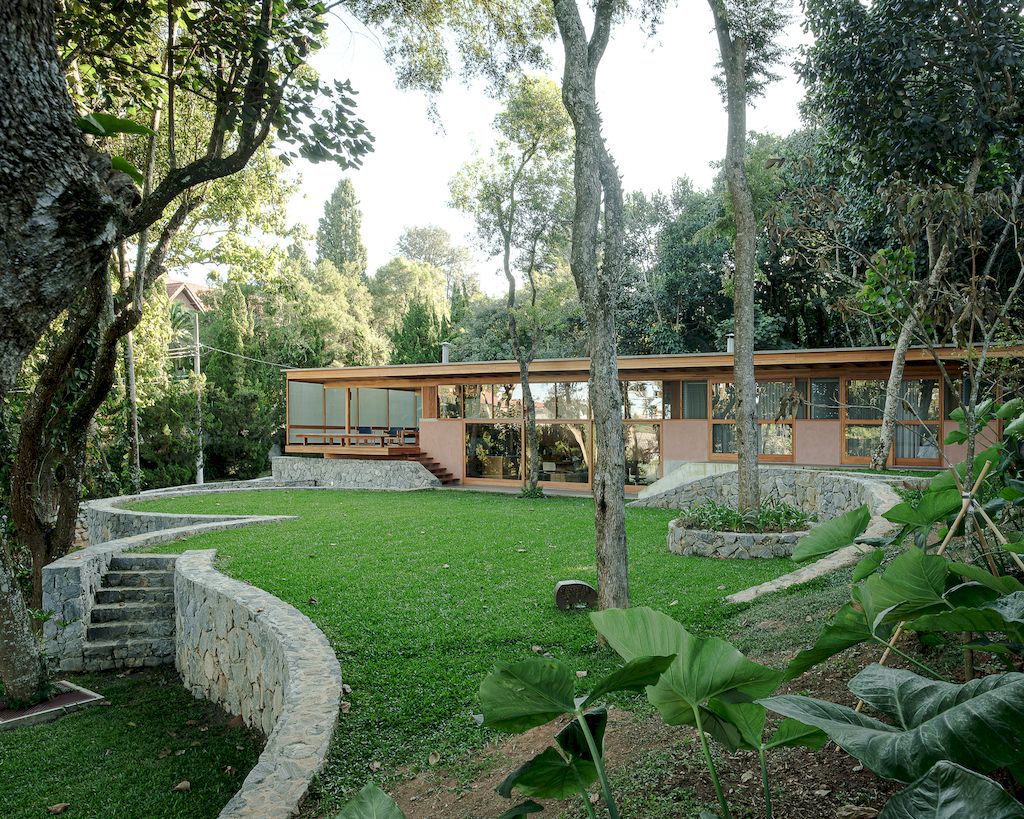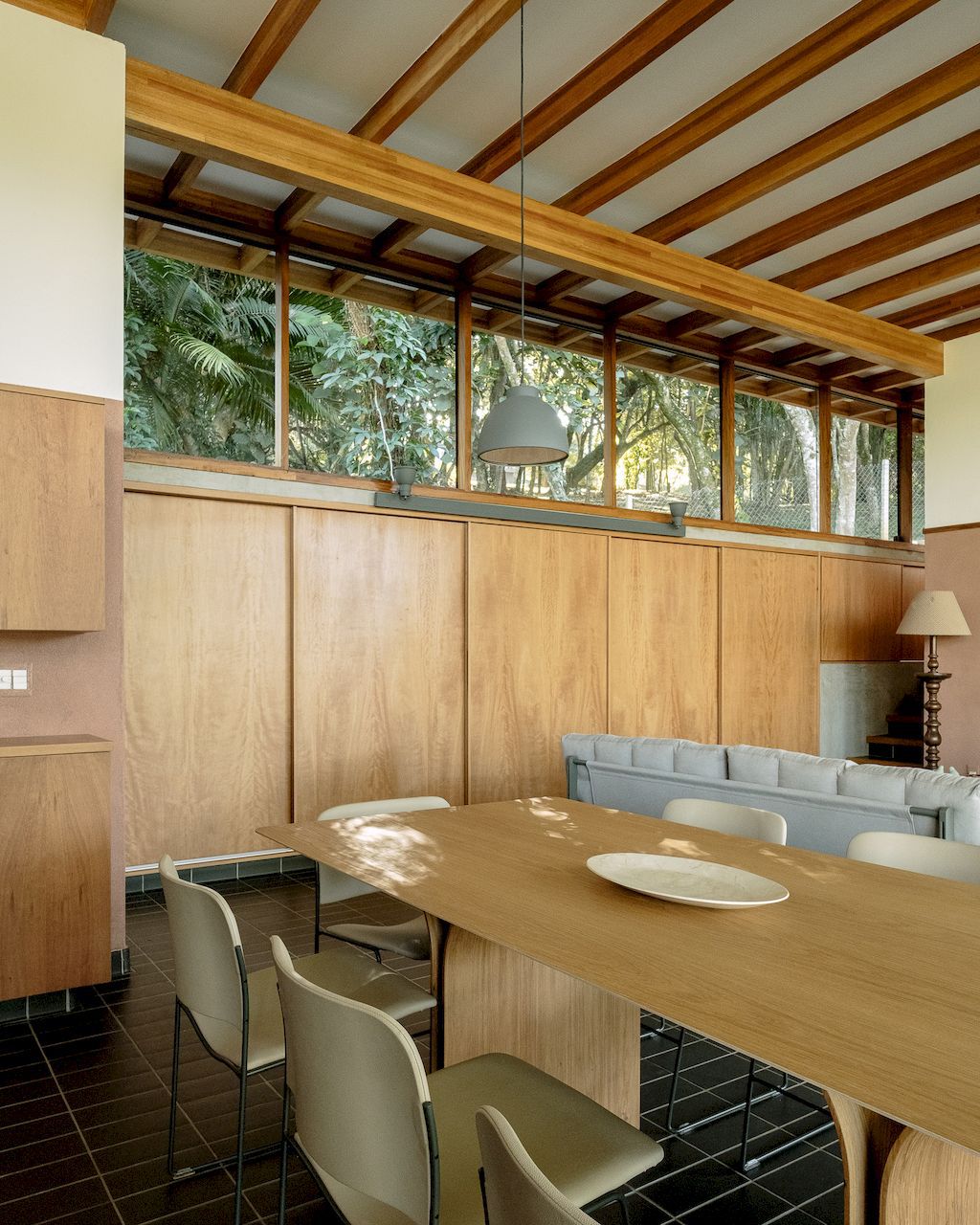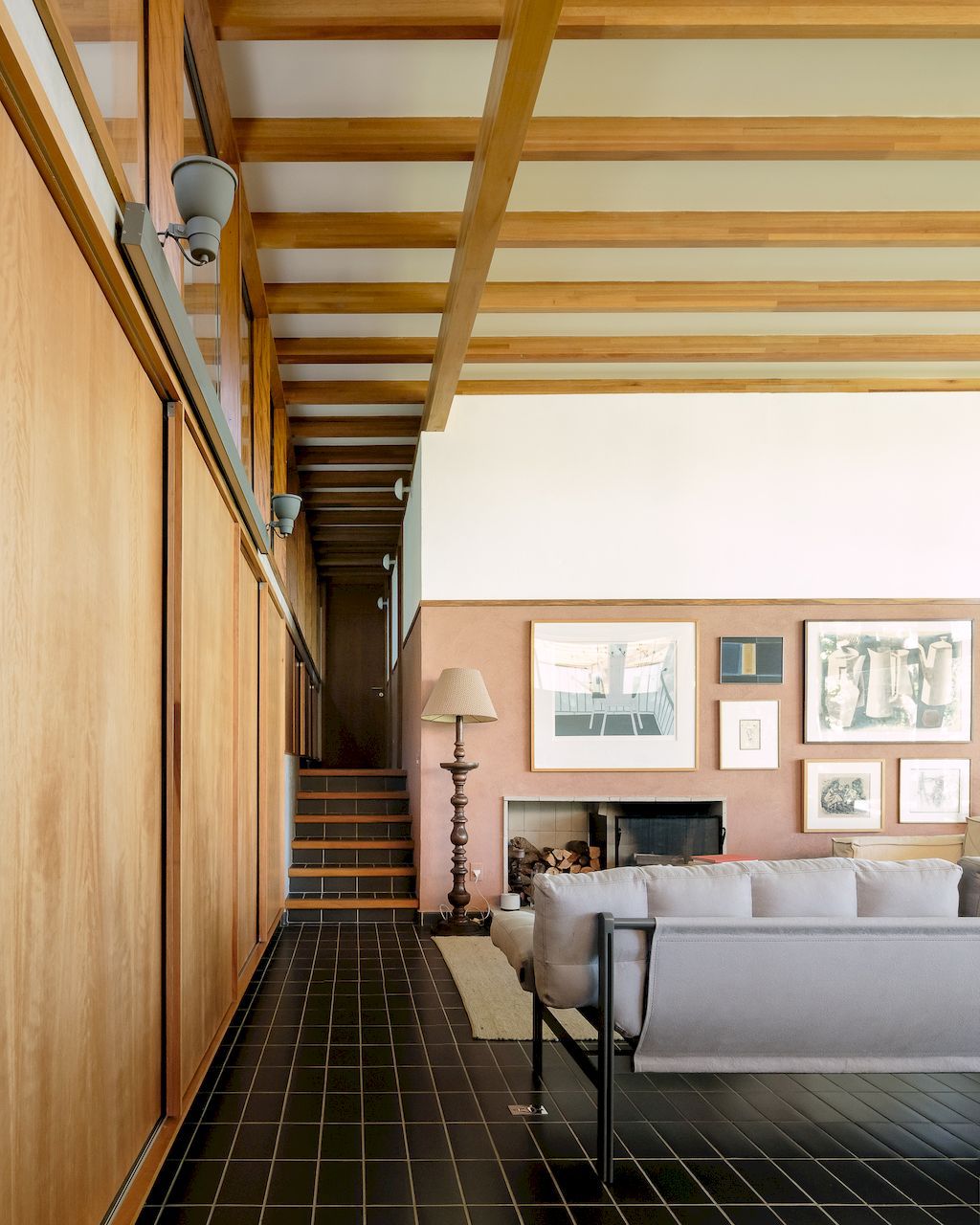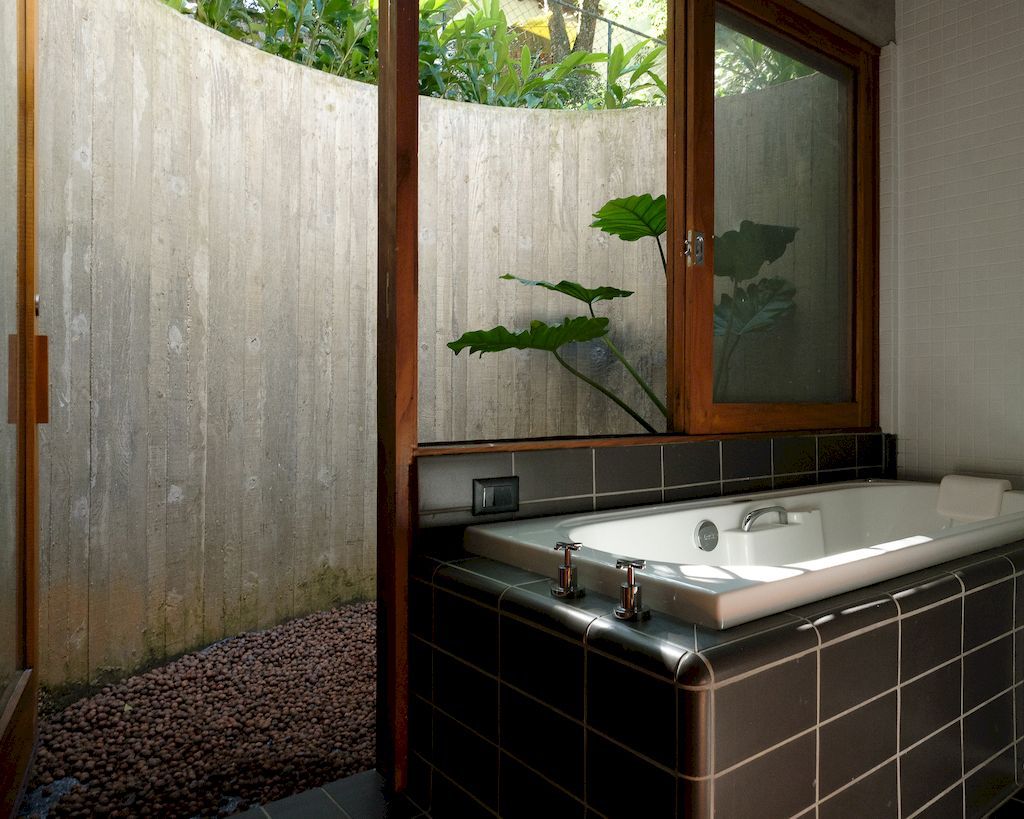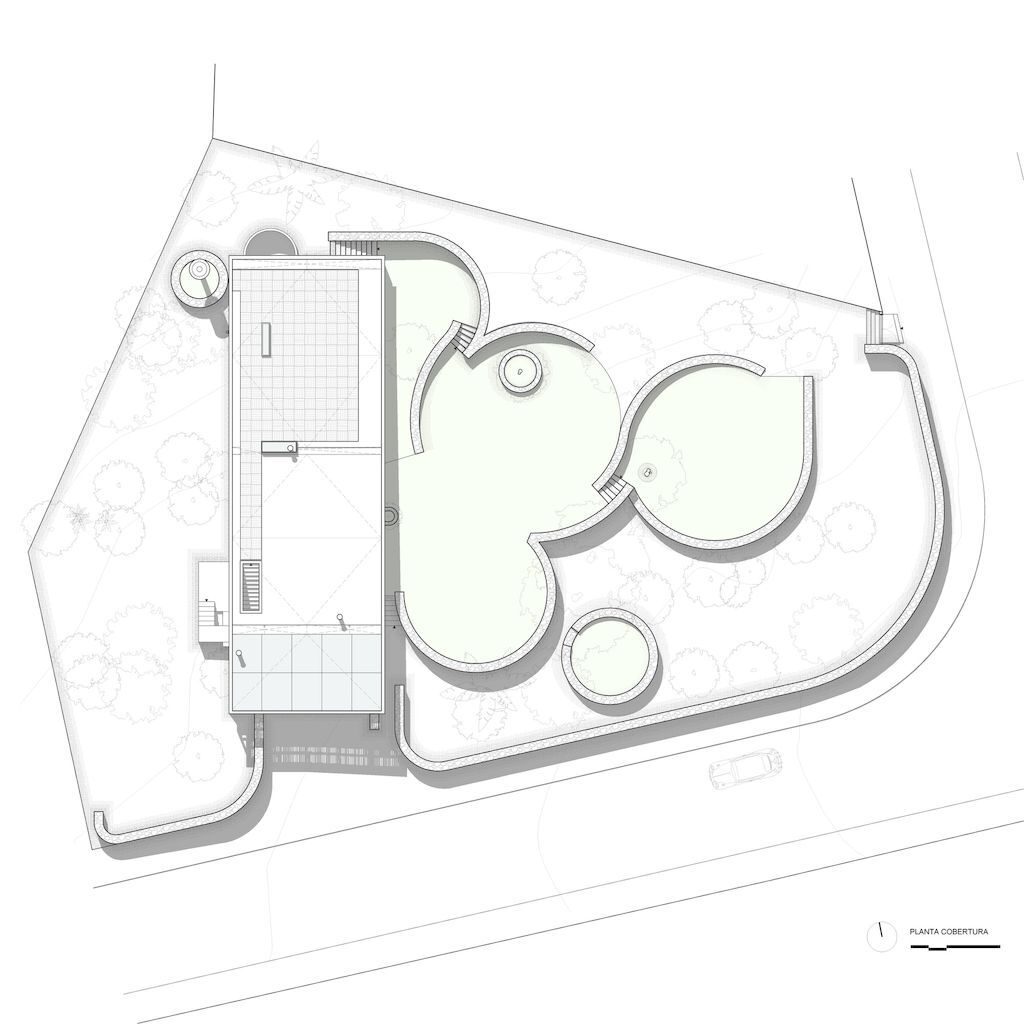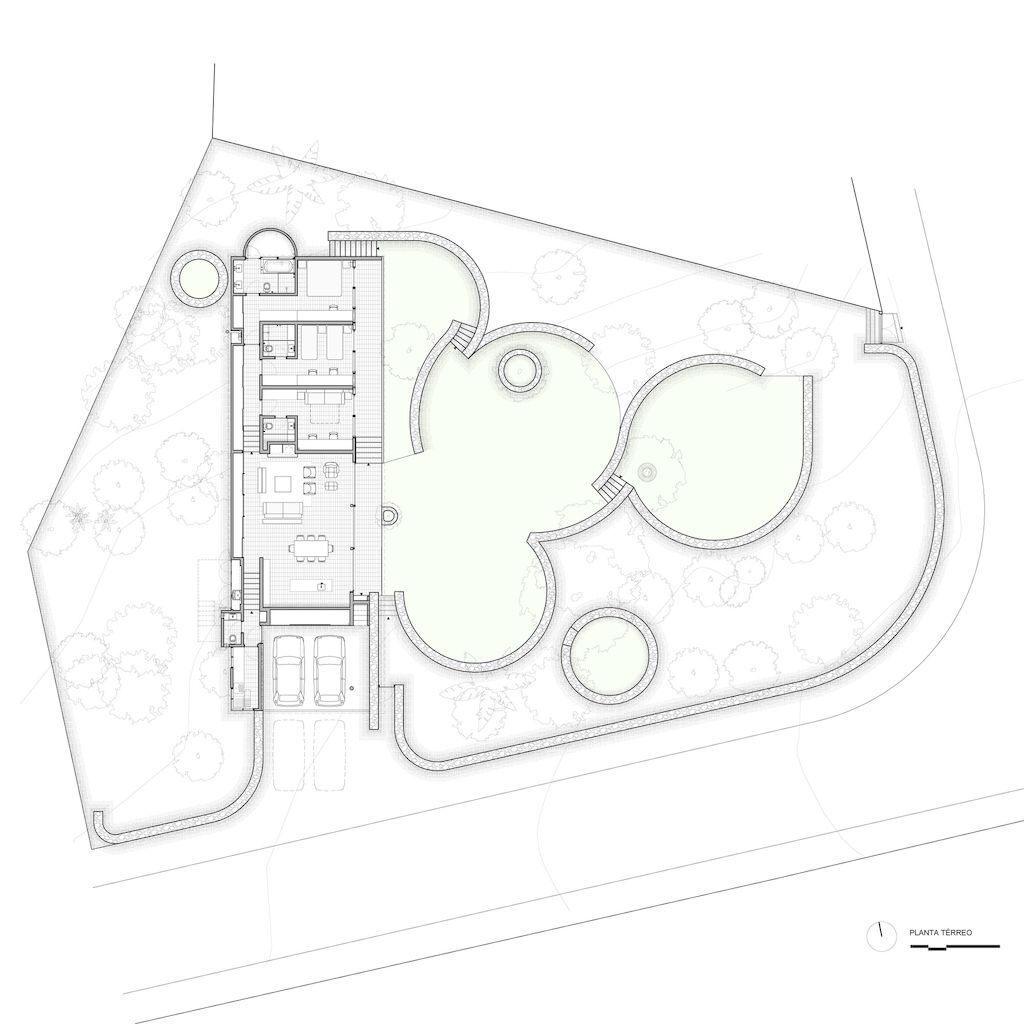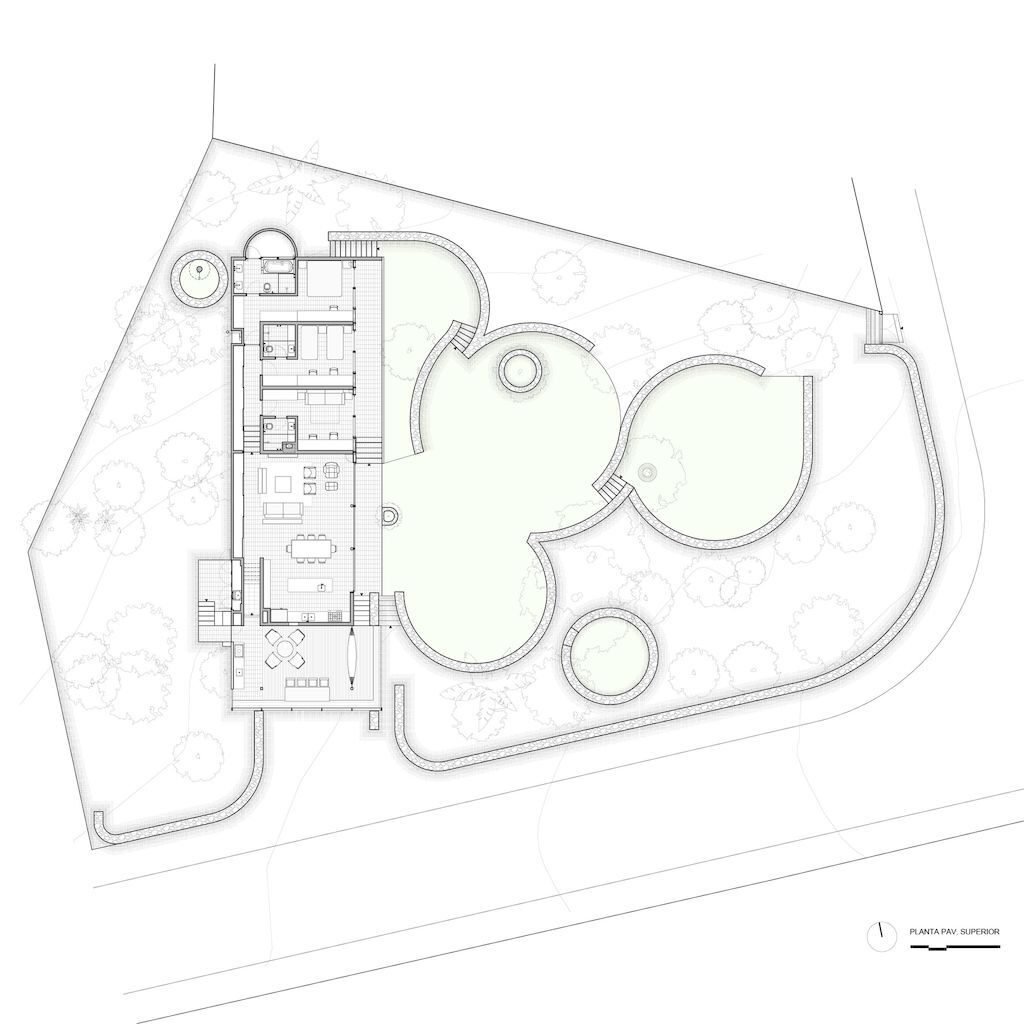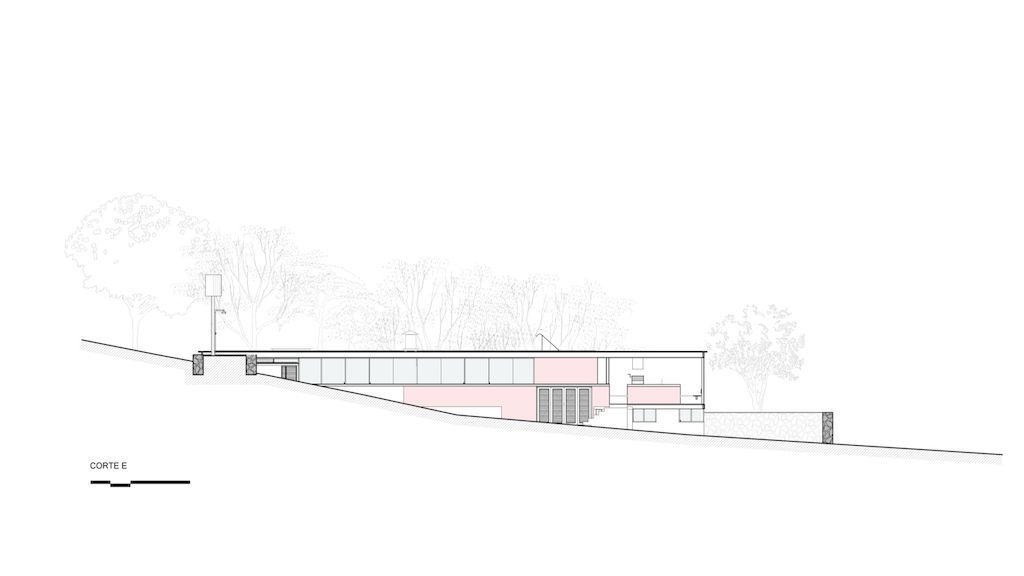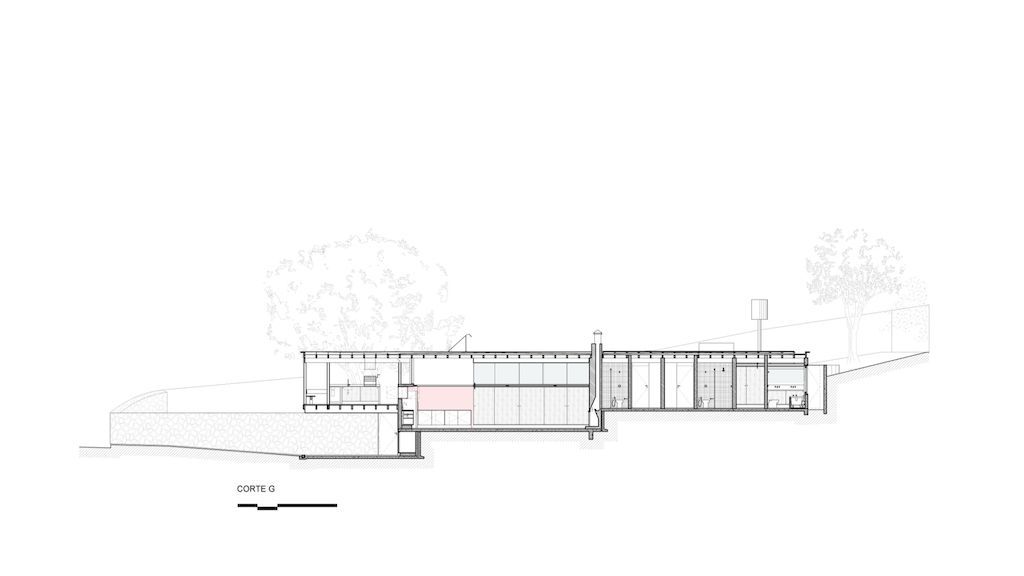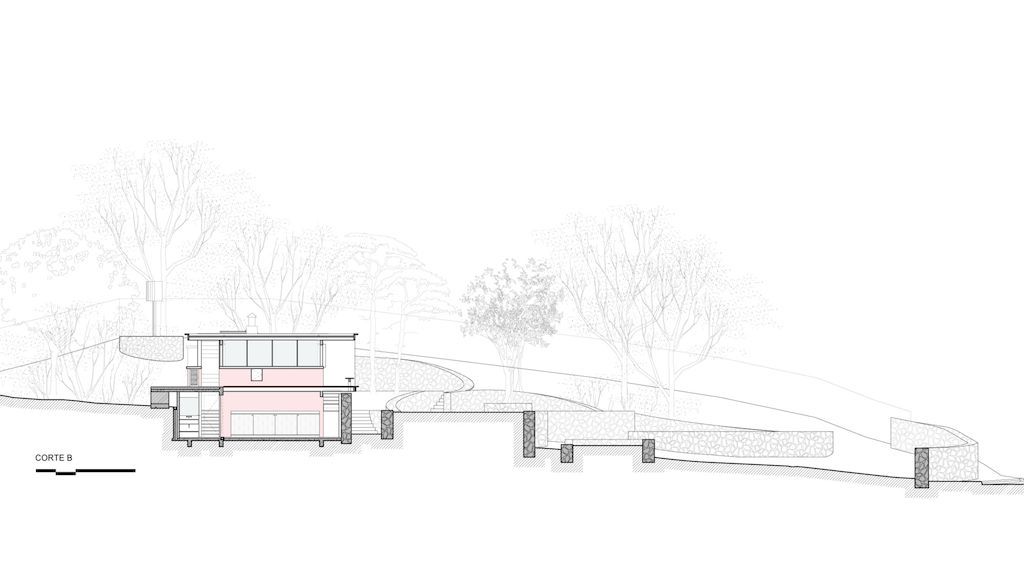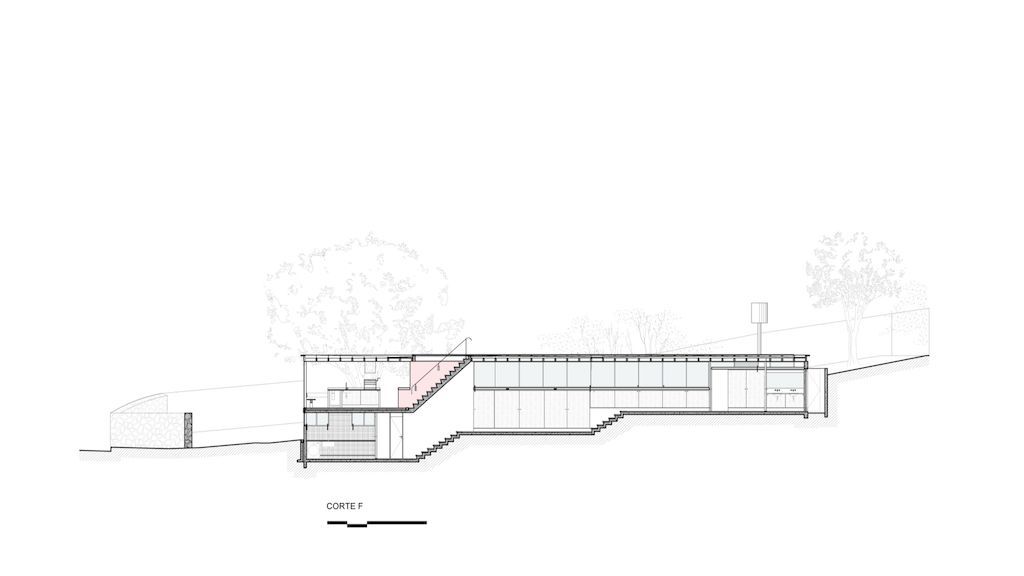 The House of the Circular Terraces Gallery: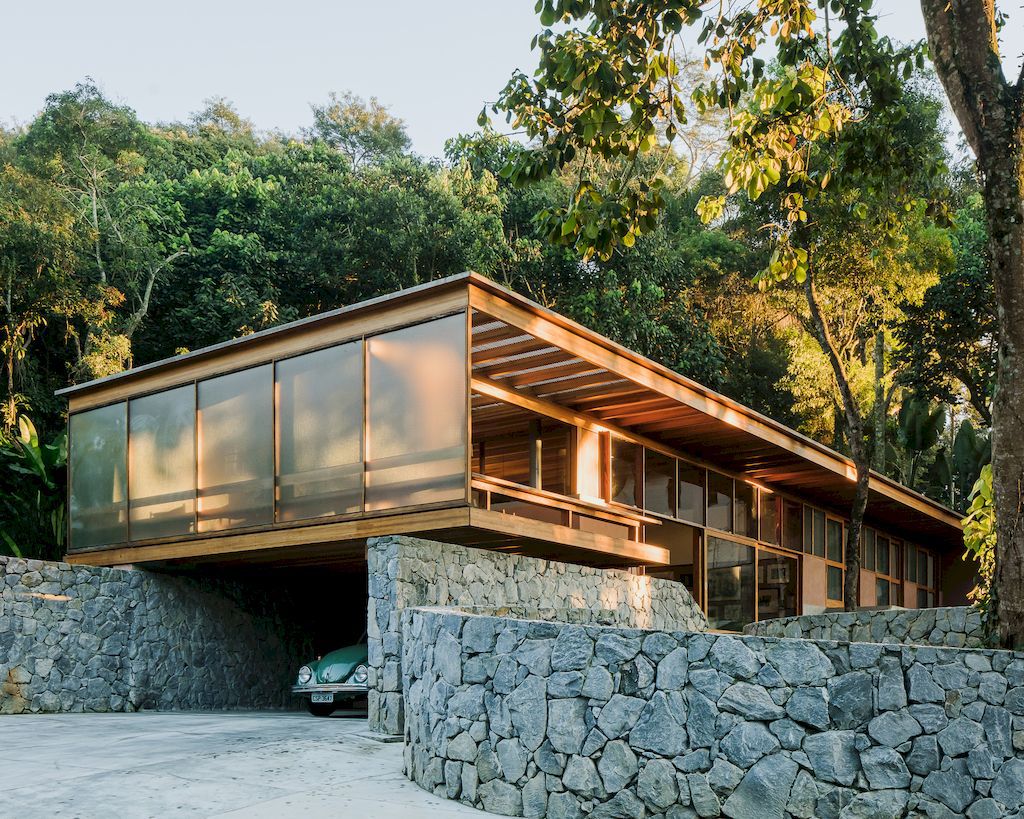 Text by the Architects: The House of the Circular Terraces is part of a garden designed for the enjoyment of the Atlantic Forest. Located in a valley, the property does not offer particularly striking views from the horizon. Instead, the focus point within this landscape is composed by the space defined by the canopies of the trees.  
Photo credit: Pedro Kok, Rodrigo Fonseca | Source: Denis Joelsons
For more information about this project; please contact the Architecture firm :
– Add: Av. Paulista, 1745 – Bela Vista, São Paulo – SP, 01311-200, Brazil
– Tel: +55 11 99481-2709
– Email: denis@denisjoelsons.com
More Projects in Brazil here:
---