Date of Publishing:
Architecture Design of Manifold House
Description About The Project
Manifold House designed by Matt Fajkus Architecture exists as simple and straightforward proposal, an architectural experiment on domesticity. Indeed, the design seeks to reinterpret the farmhouse typology by combining its core elements with the functional relationships, multilayered spaces, and site sensitivity that characterize a modern home. Also, enabling lifestyle flexibility through clean forms, relatable materiality. And an urban infill living space that blurs the lines between inside and outside.
On the exterior, the form of the house articulated with a rusticated stone base that interacts with land and creates a base upon which an elevated stucco volume sits. Besides, the walls of the stucco volume thickened and carved in to provide shade in combination with the site's preserved trees. On the interior, these carved volumetric elements and their consolidated glazing open up to the site through curated views to the immediate surroundings and trees, as well as the lake in the distance.
Besides, the entry of the house serves as a manifold, a single intake position from which the flows of daily work and life are distributed. After crossing a short bridge and entering the home, one can move upstairs through a light filled stairwell to the private spaces of the home. Then, laterally to the home office, or descend to the main kitchen, living and dining spaces which are set partially below grade.
Indeed, the house isn't about over the top opulence, but creativity and substance. Materials, finishes and surfaces carefully considered and detailed. While pushing the limits of architecture in the Bouldin Creek neighborhood and Austin to a larger scale, the Main Stay House has stayed true to the rather modest and laid back tradition, offering a distinctly Austin experience, to both residents and visitors alike.
The Architecture Design Project Information: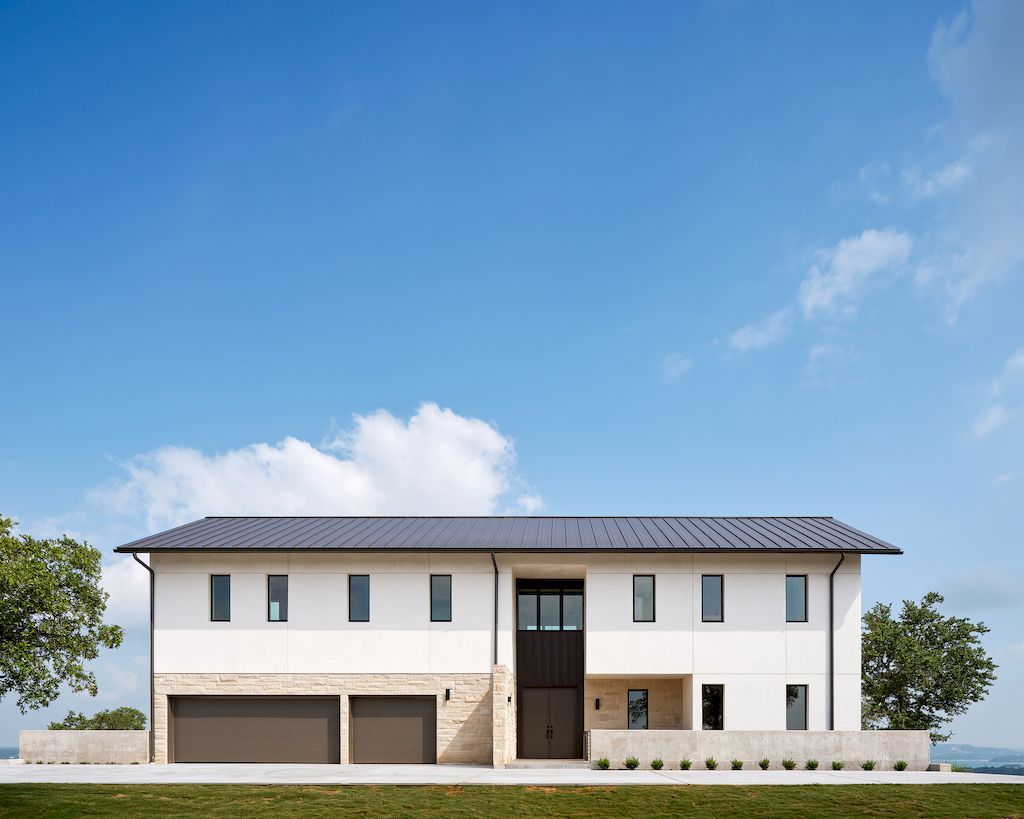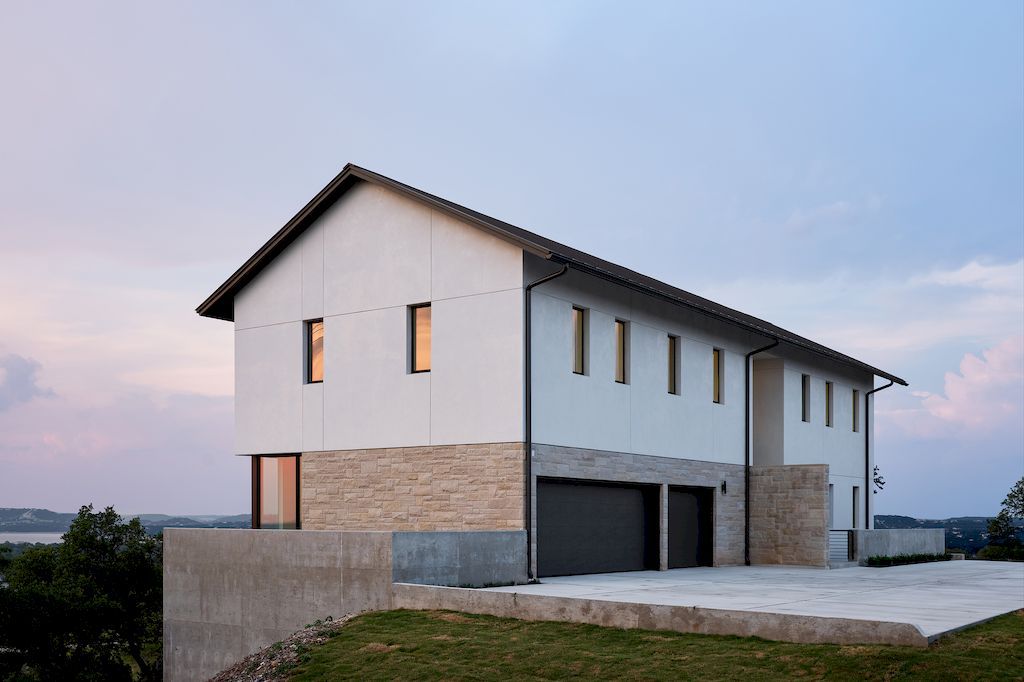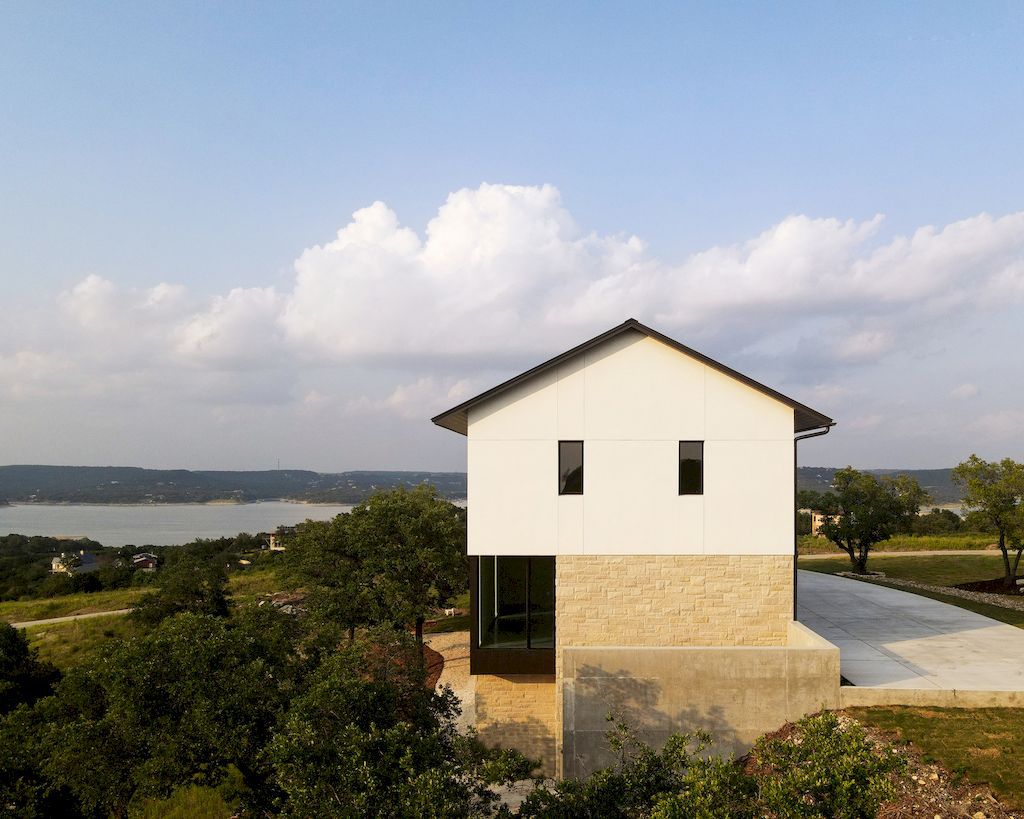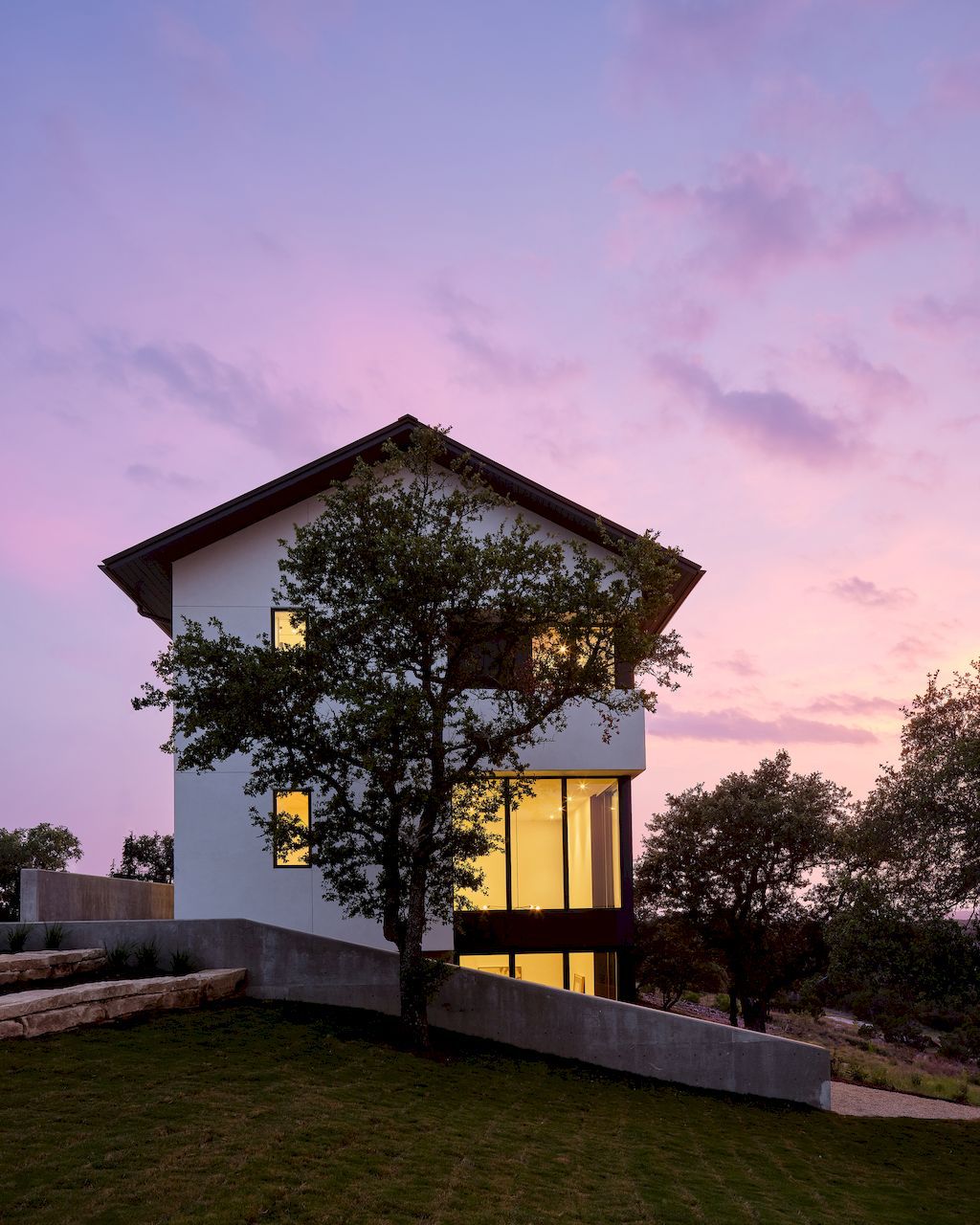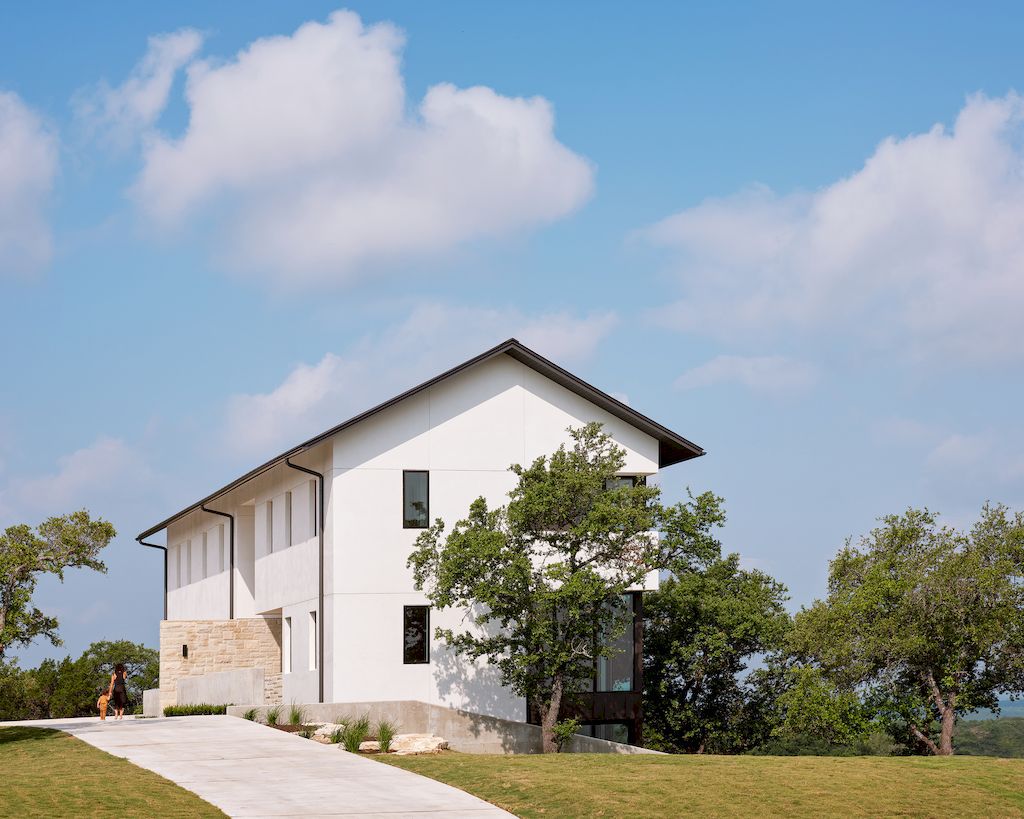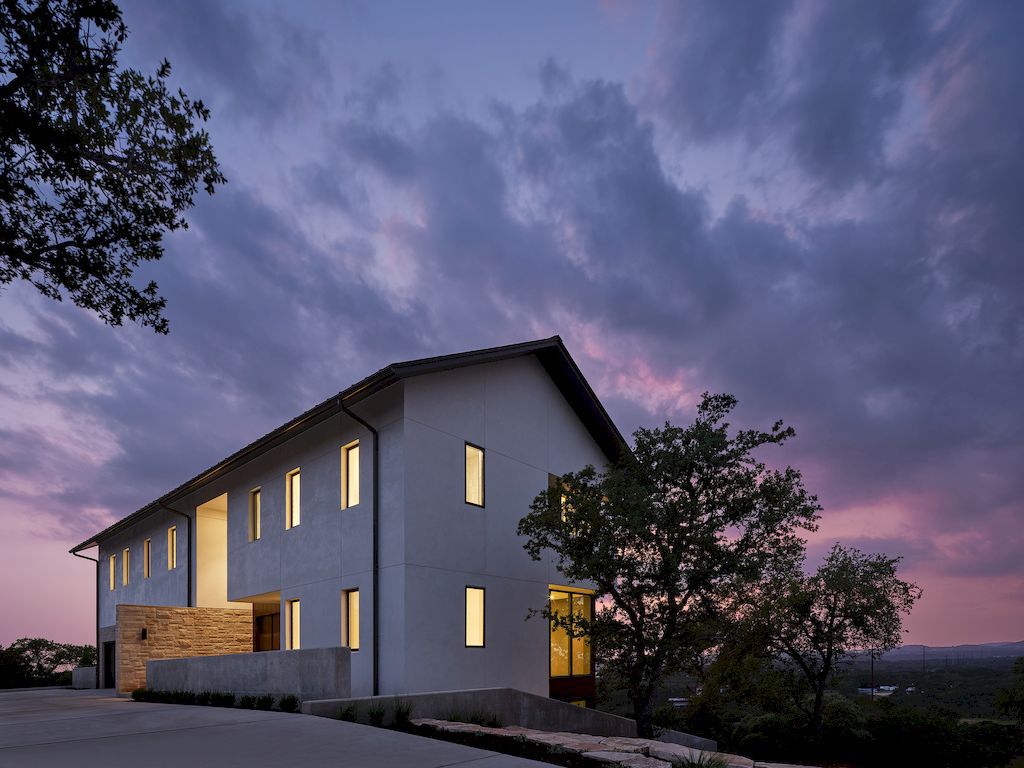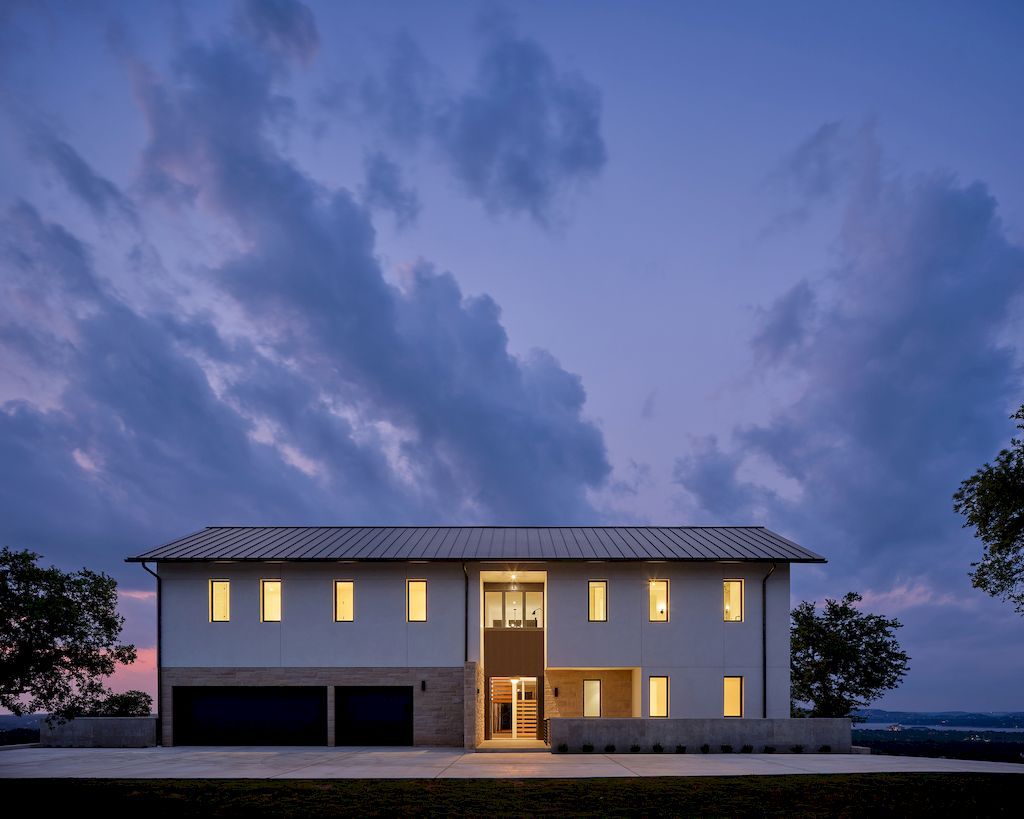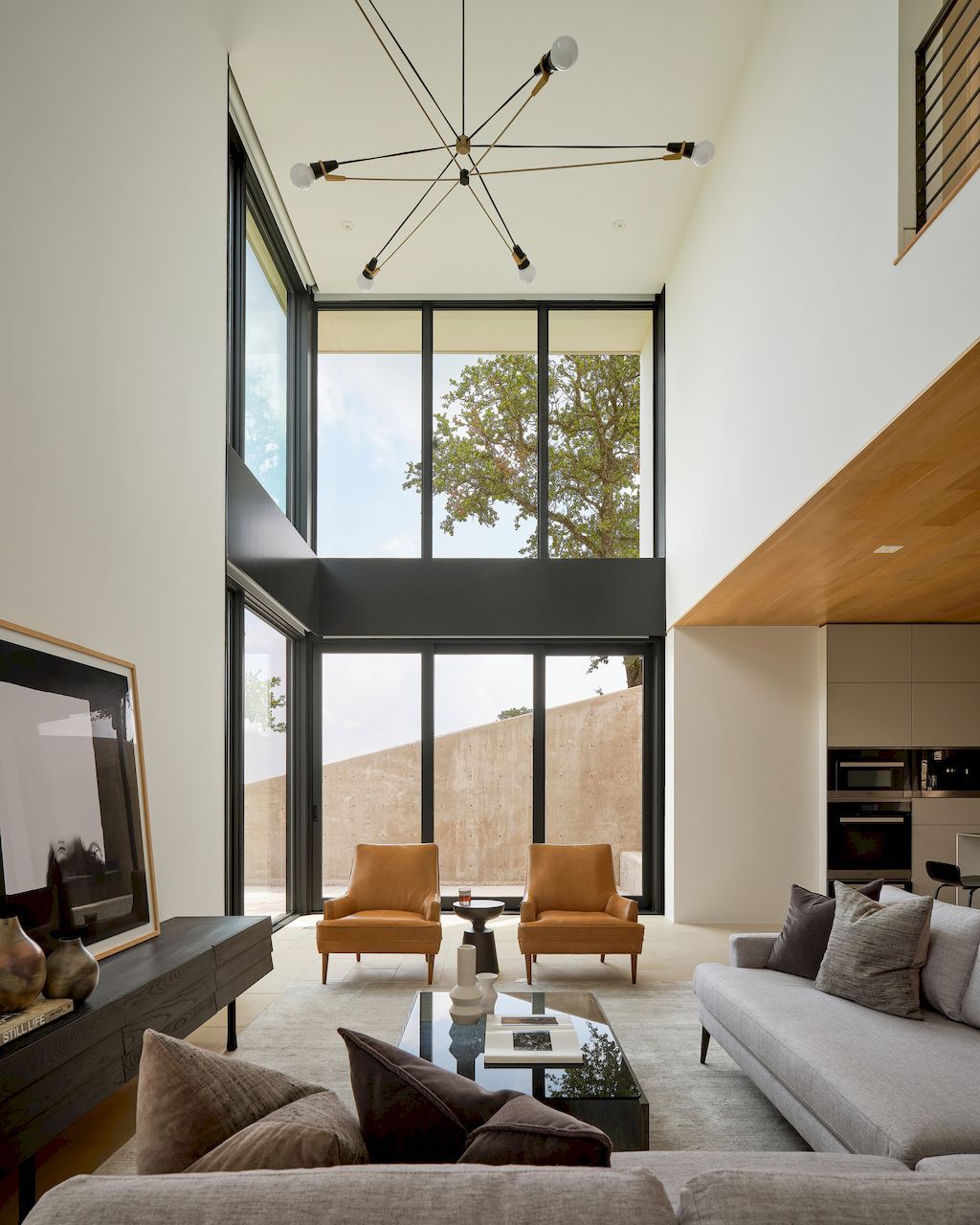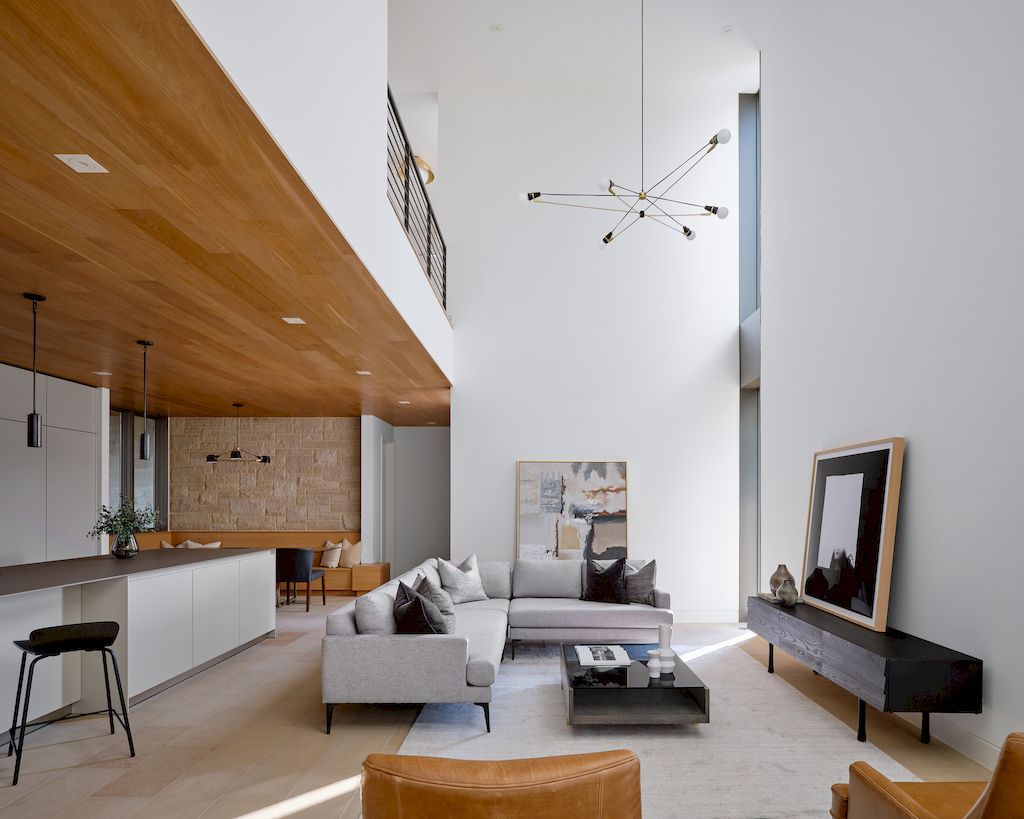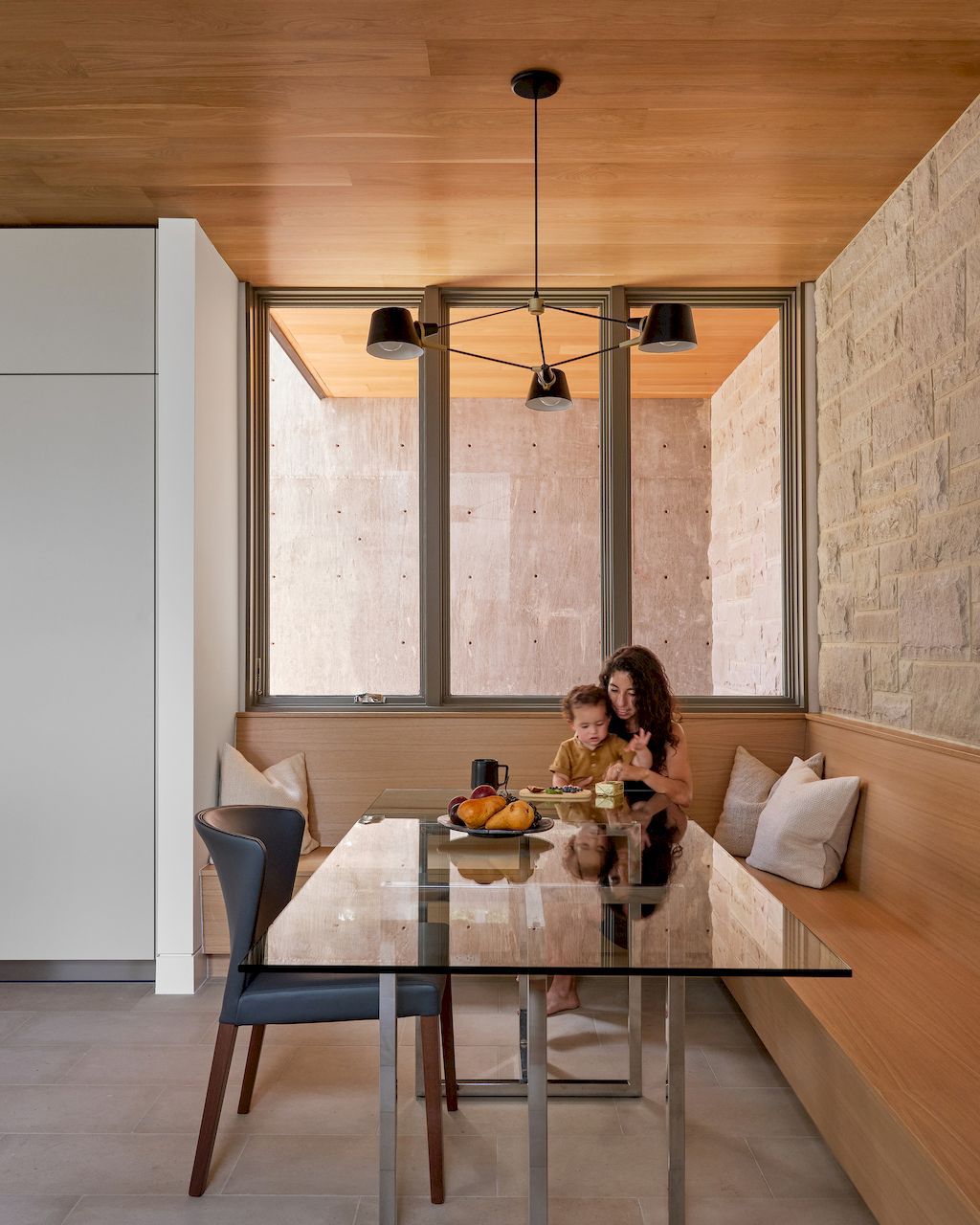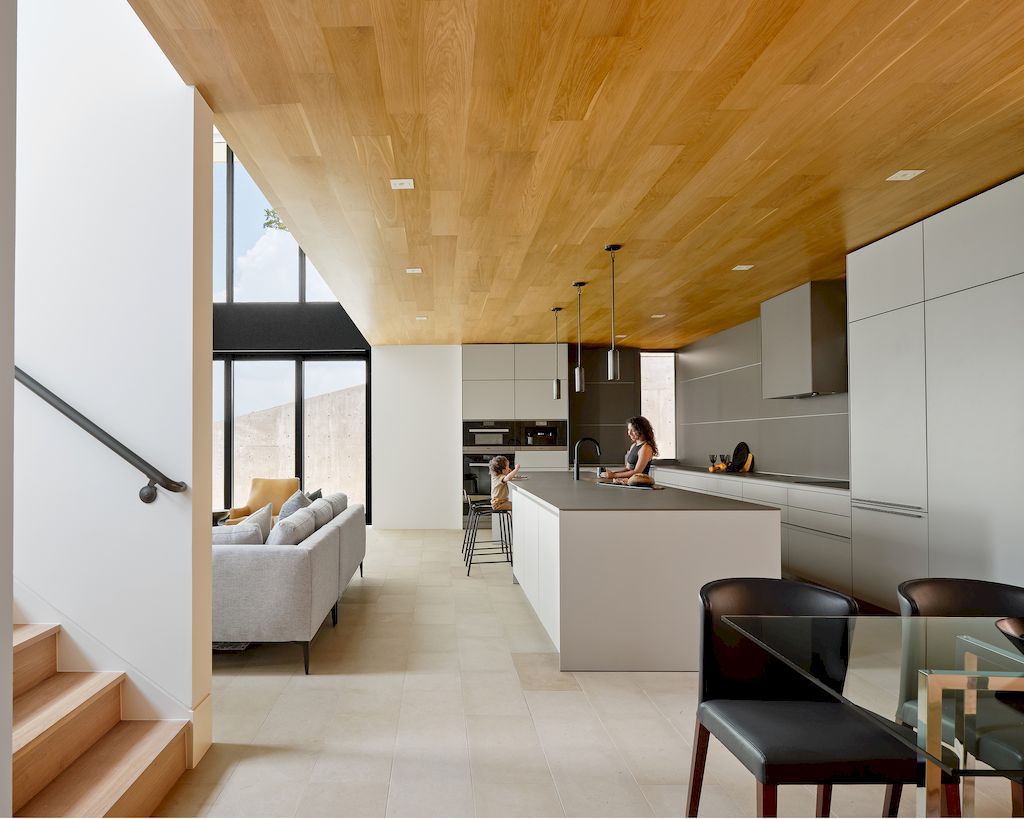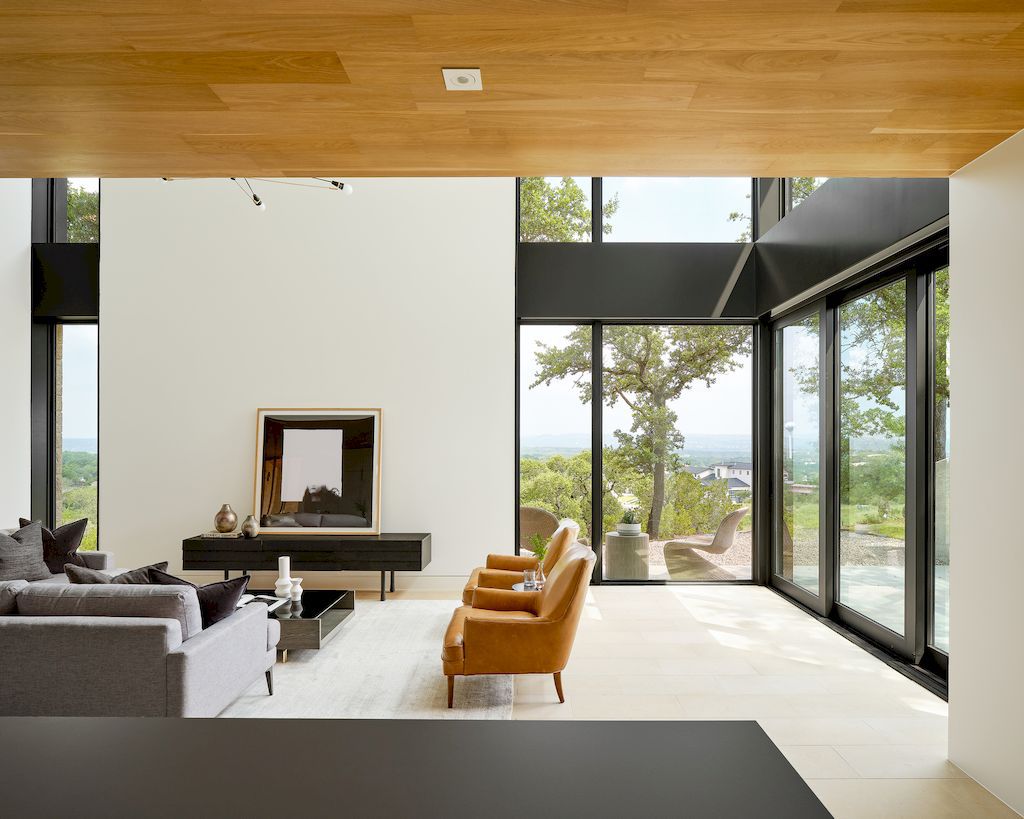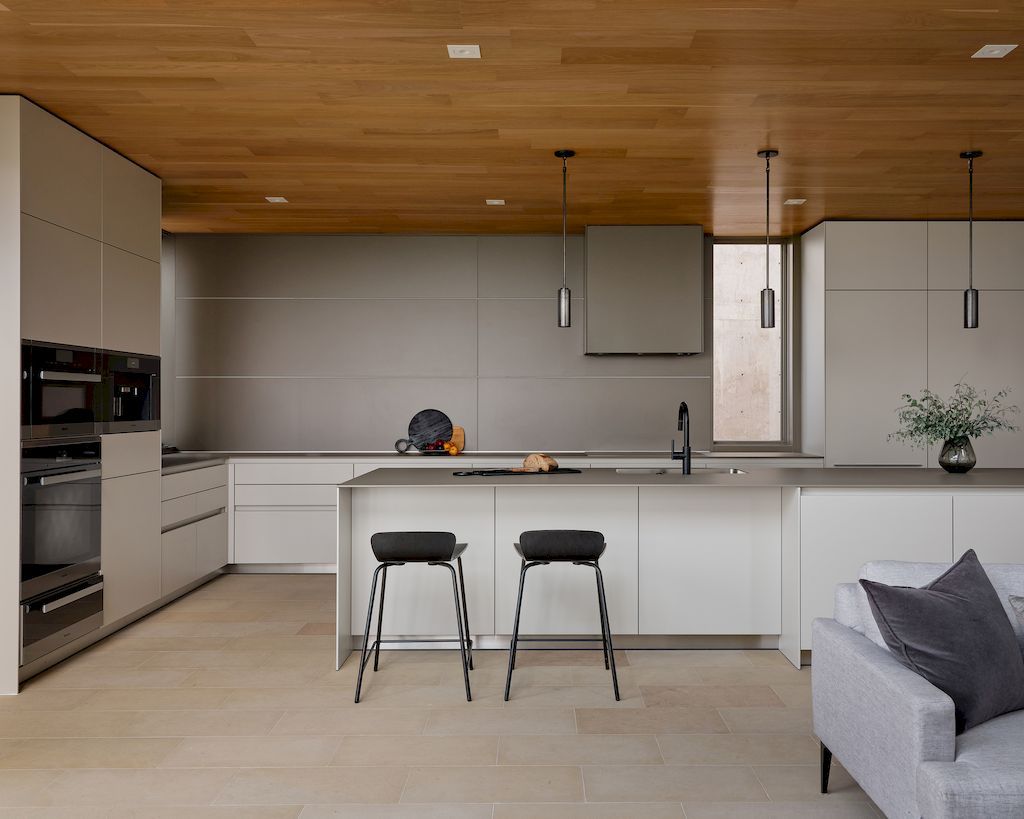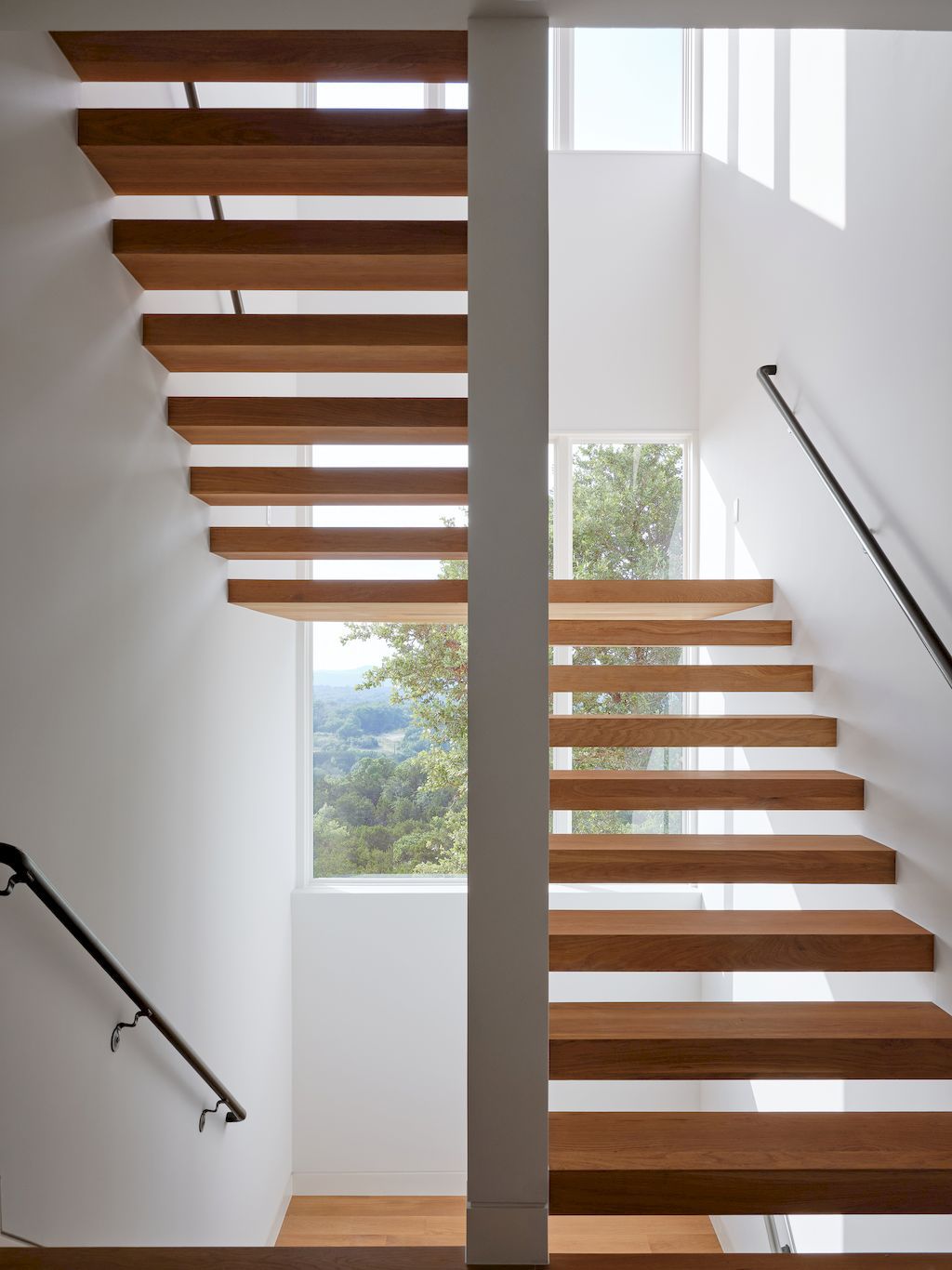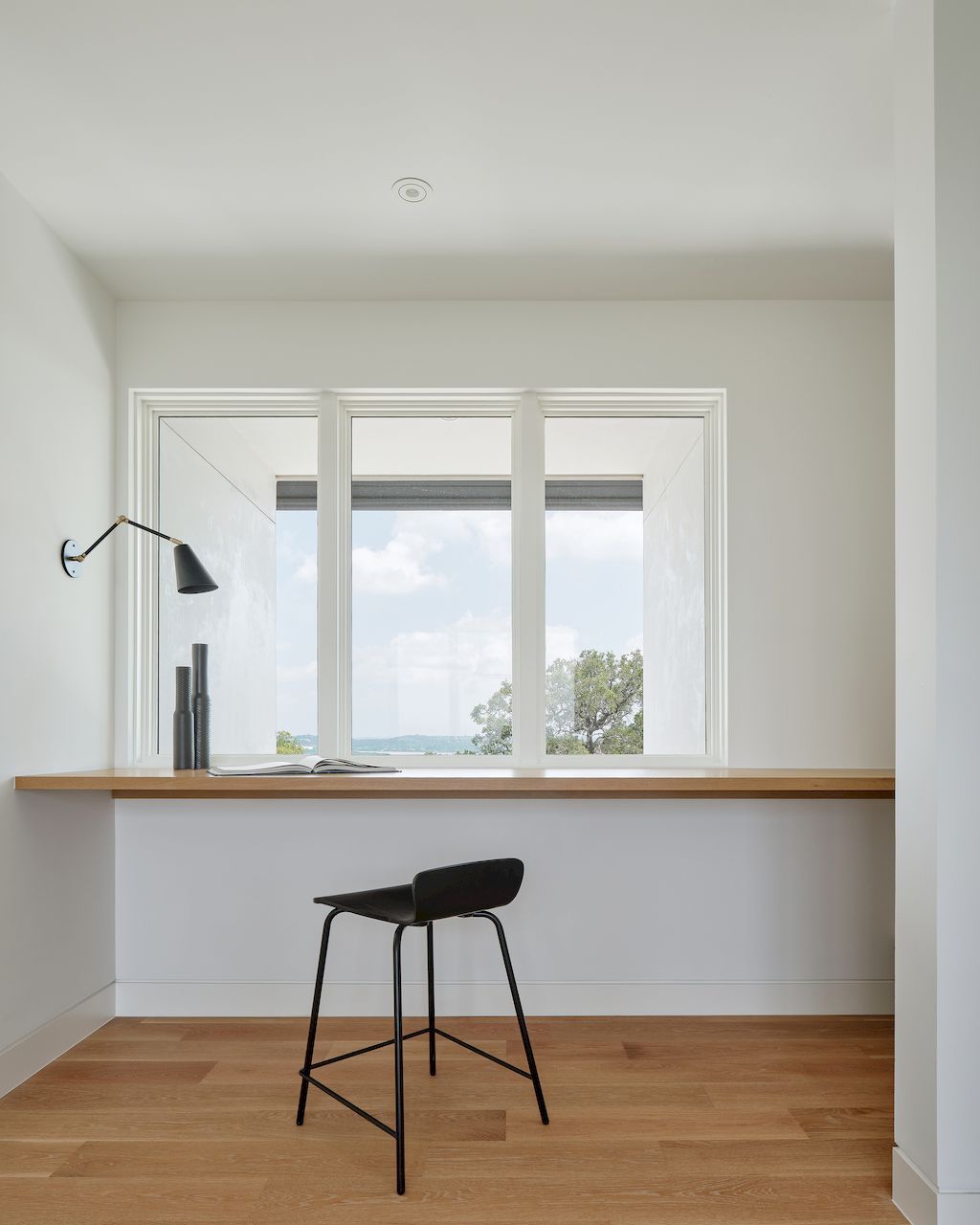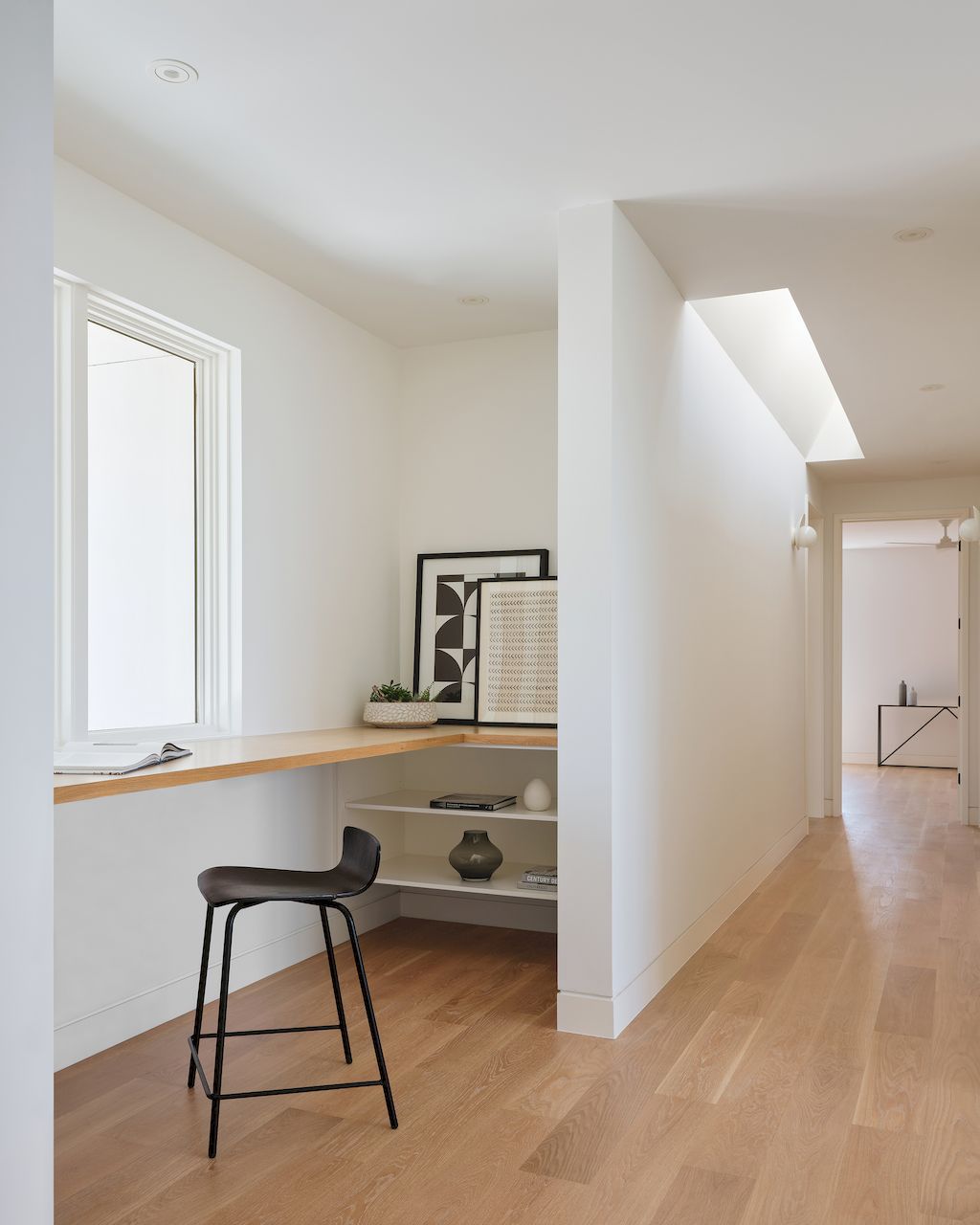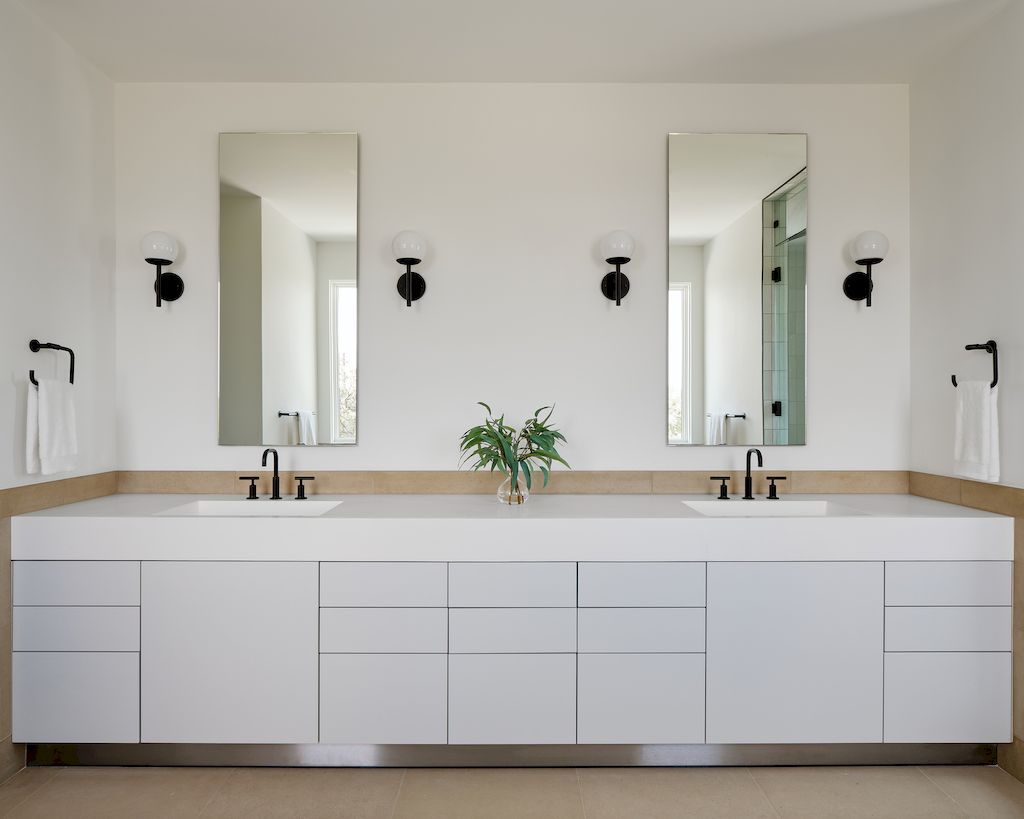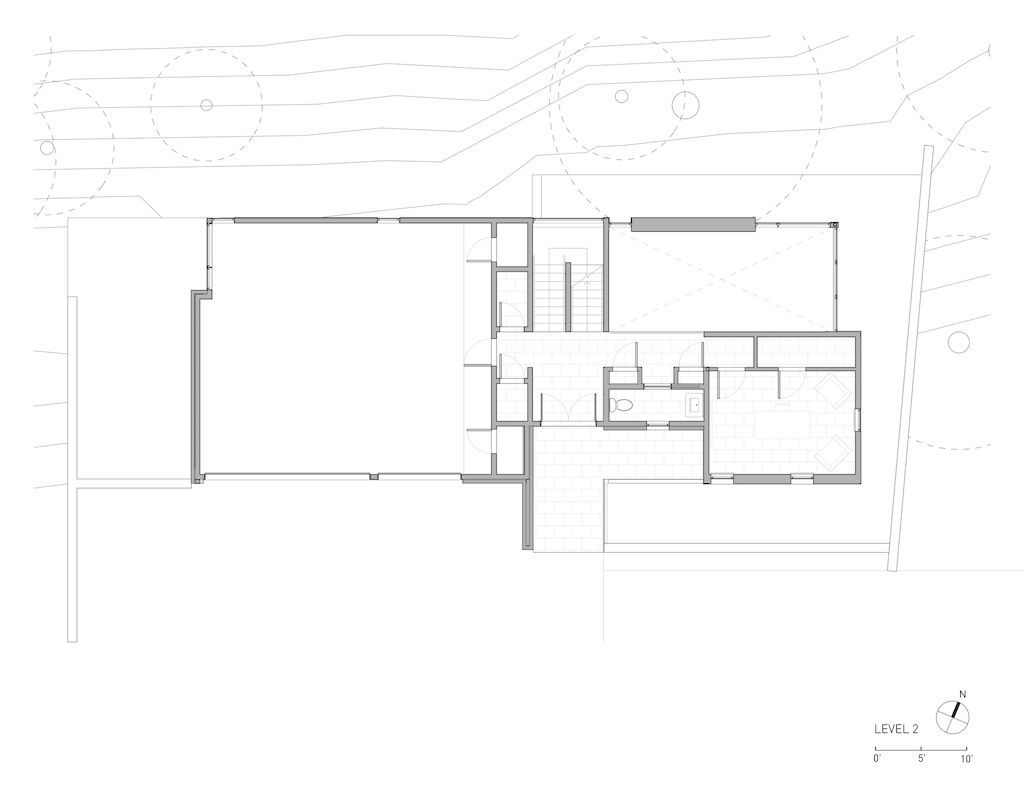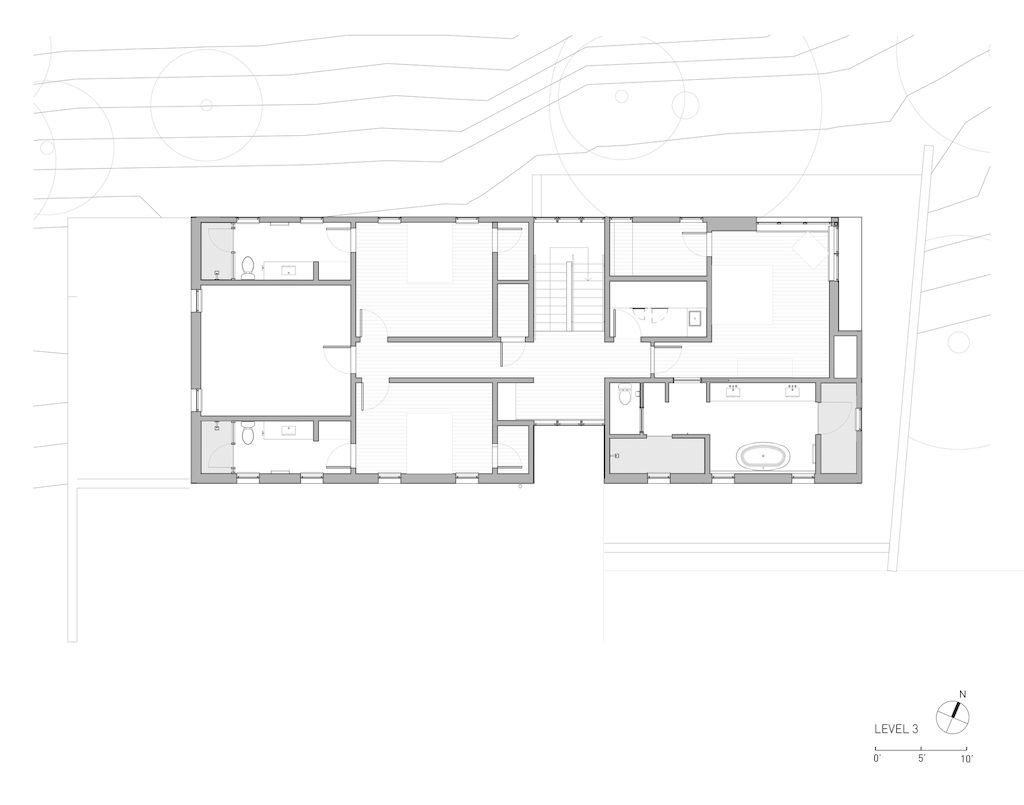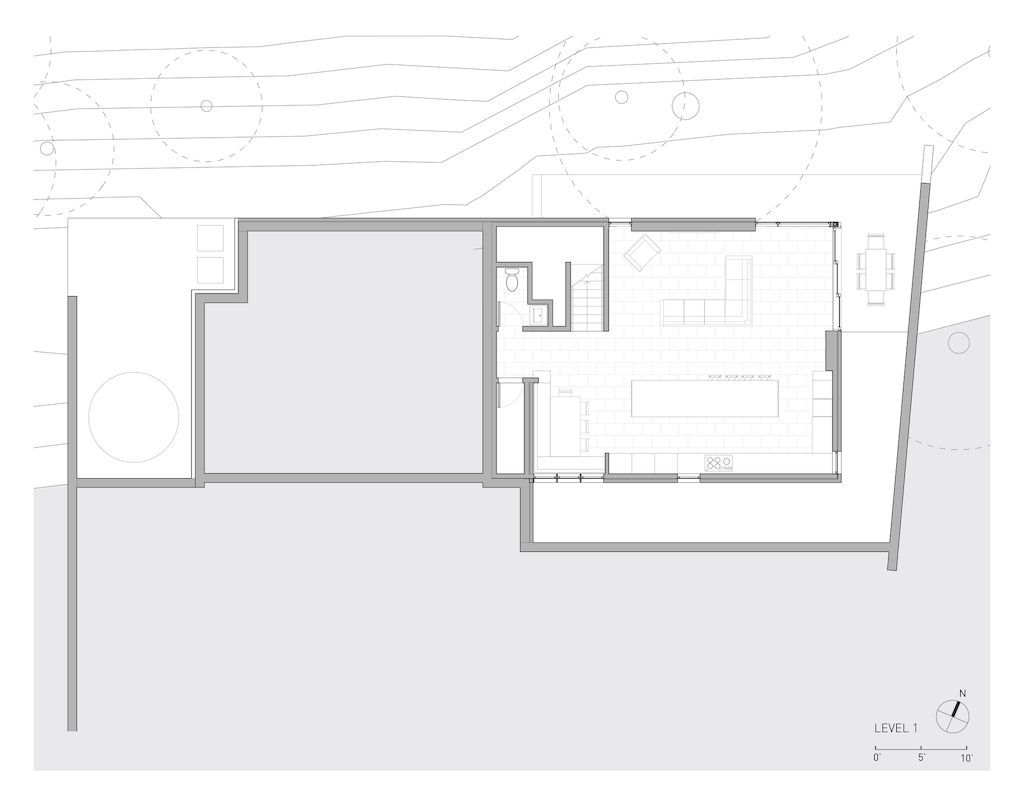 The Manifold House Gallery:
Text by the Architects: Manifold House is a straightforward gable form sliced open to create a series of unique spatial experiences that capitalize on the varied relationships between the building, the user, and the natural site context. Marrying a three-story program with a hilltop site, the home is partially embedded into its hilltop site. Also, connecting to the sky and surrounding vistas by building up. 
Photo credit: Leonid Furmansky| Source: Matt Fajkus Architecture
For more information about this project; please contact the Architecture firm :
– Add: 900 E 6th St #100, Austin, TX 78702, United States
– Tel: 1 512-432-5137
– Email: info@mfarchitecture.com
More Projects in United States:
---