Date of Publishing:
Architecture Design of Preston Hollow Residence
Description About The Project
The Preston Hollow Residence, designed by Specht Architects, showcases heavy cast-concrete walls that extend from the interior of the house into the surrounding landscape, creating inviting courtyards and panoramic views from every room. The expansive glass walls further enhance this effect, defining each space while maintaining a strong connection to nature. A floating pavilion roof encompasses both the interior and exterior areas, forming a distinct "living precinct" and blurring the line between indoor and outdoor spaces.
Also, carefully designed roof shapes and cantilevered overhangs provide optimal shading from the intense Dallas sun throughout the day, and an "Impluvium" in the center of the roof allows rainwater and light to permeate the garden below. Water features also play a significant role in the design, with a flowing channel coursing through the site and a series of terraces and waterfalls adding visual interest and casting dynamic patterns with the help of nighttime lighting.
Indeed, this house embraces a modern interpretation of Brutalism, utilizing custom-fabricated formwork to create corrugated concrete walls that play with light and shadow. Contrasting the heavy walls, delicate steel columns, thin window frames. And cantilevered roof edges impart a sense of lightness to the spaces. The design also draws inspiration from the traditions of Dallas Modernism, referencing notable examples such as Edward Durell Stone's Oak Court house and Philip Johnson's Beck Residence, which feature shaded and private living spaces with a focus on inward-looking design.
In terms of sustainability, the house prioritizes passive design strategies to minimize direct solar gain while maximizing views.
The Architecture Design Project Information: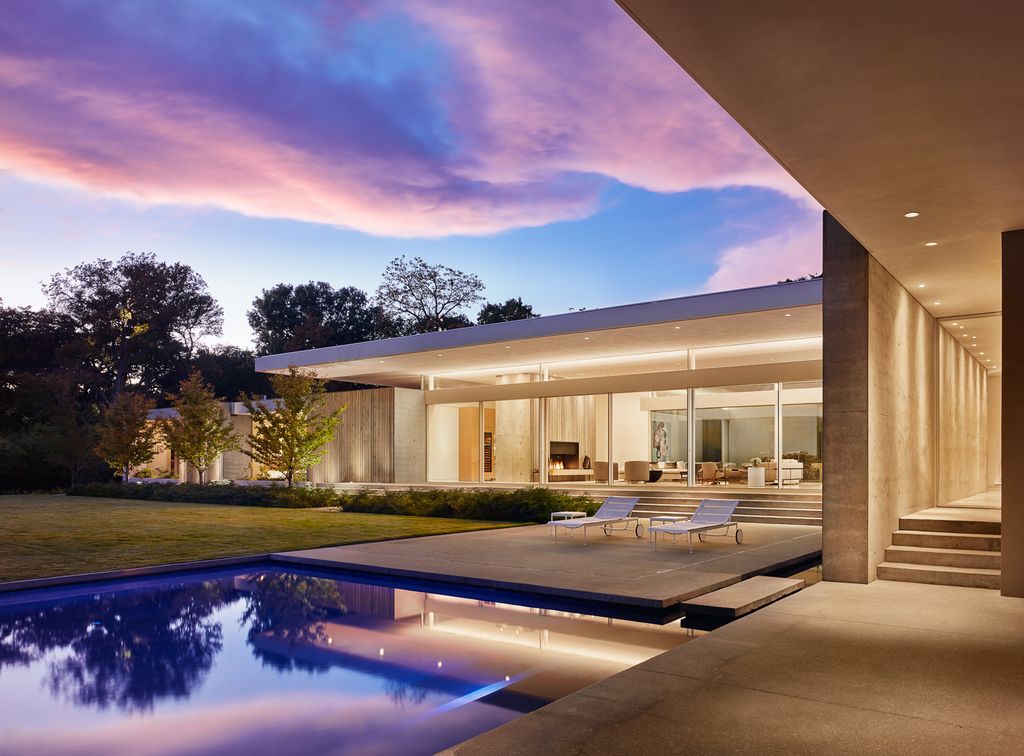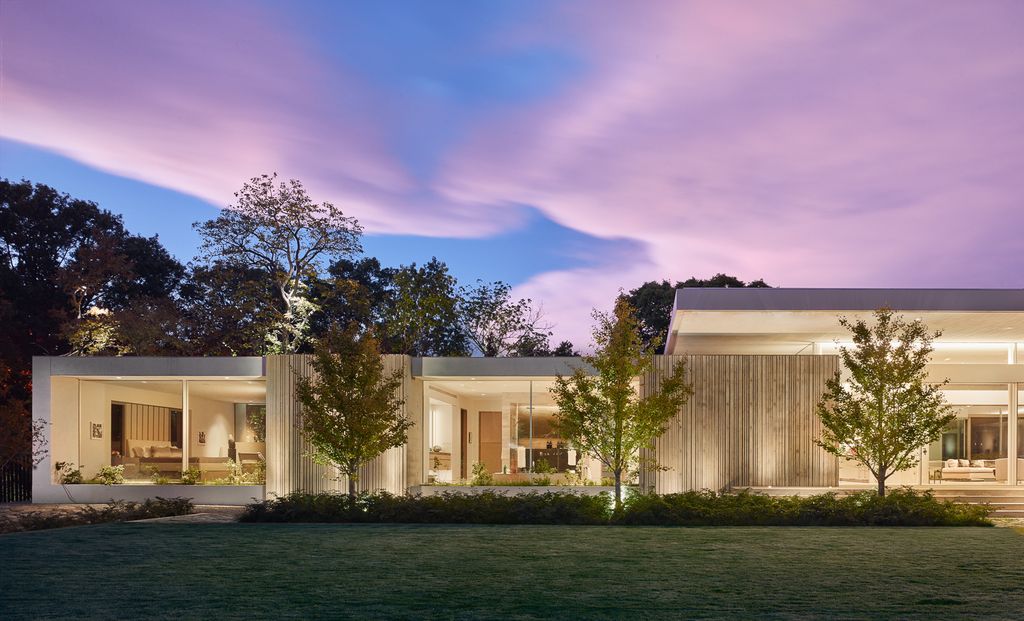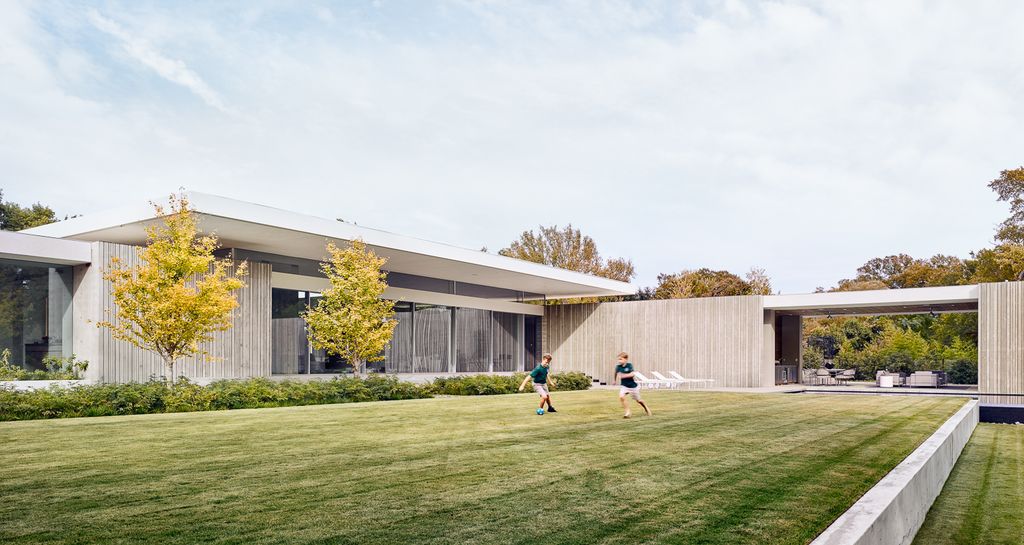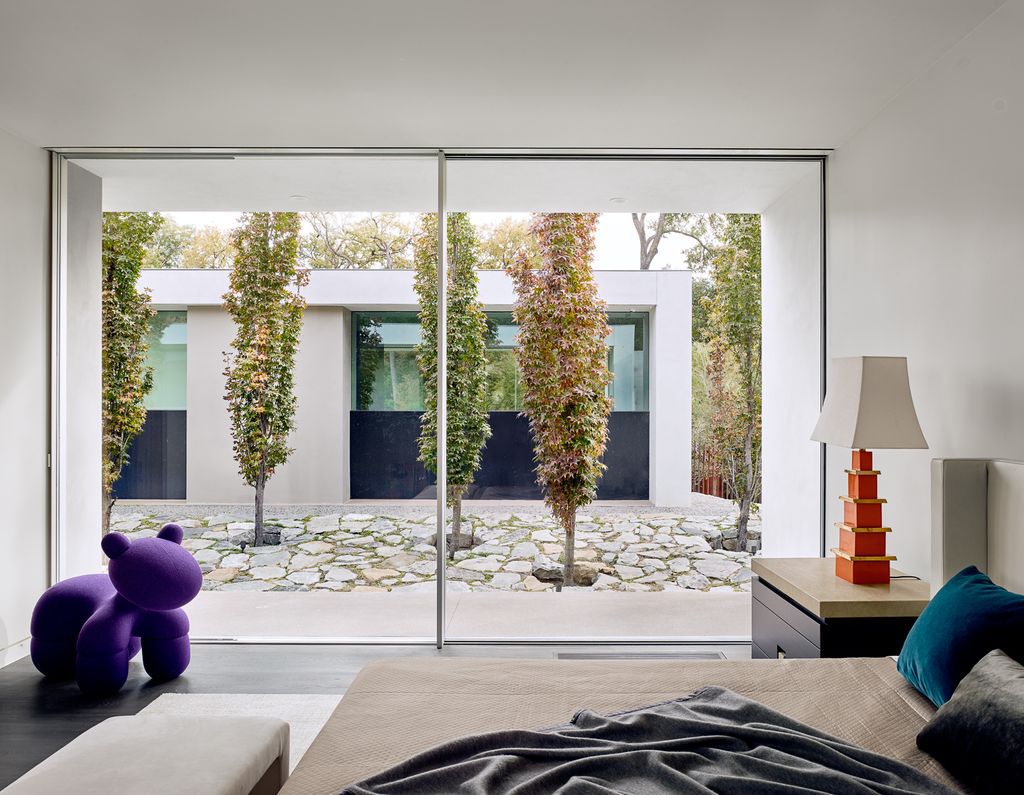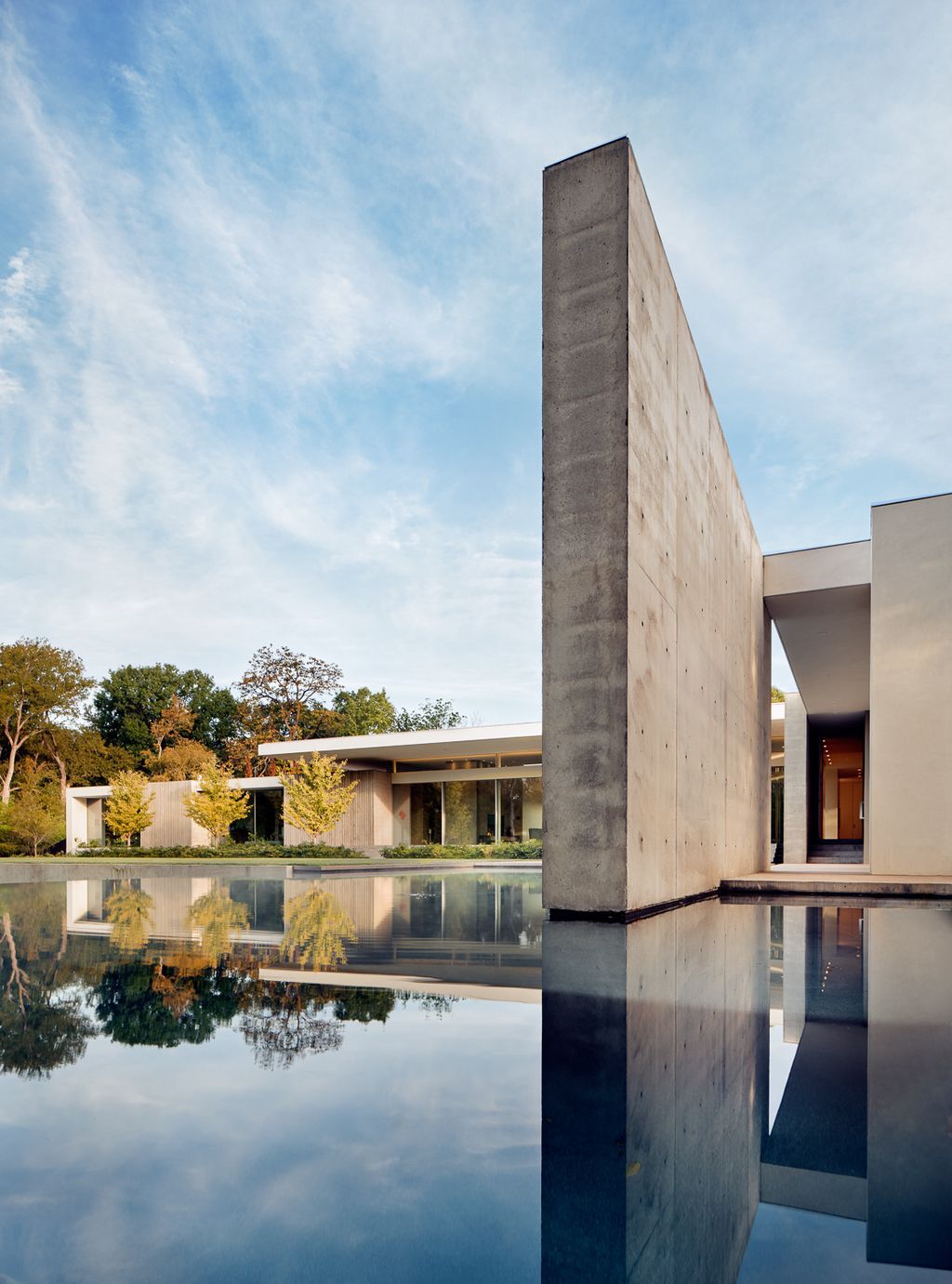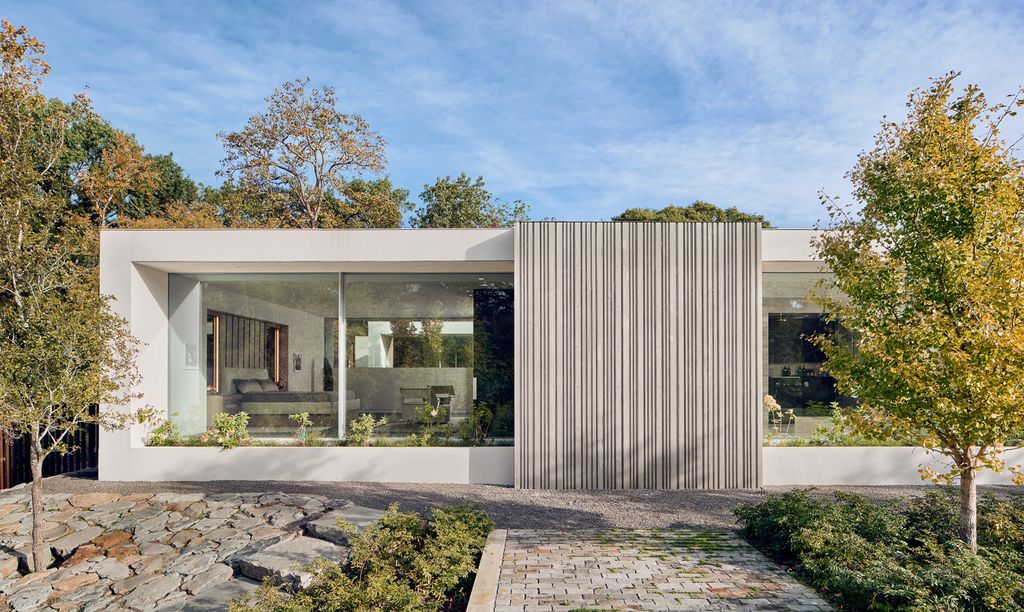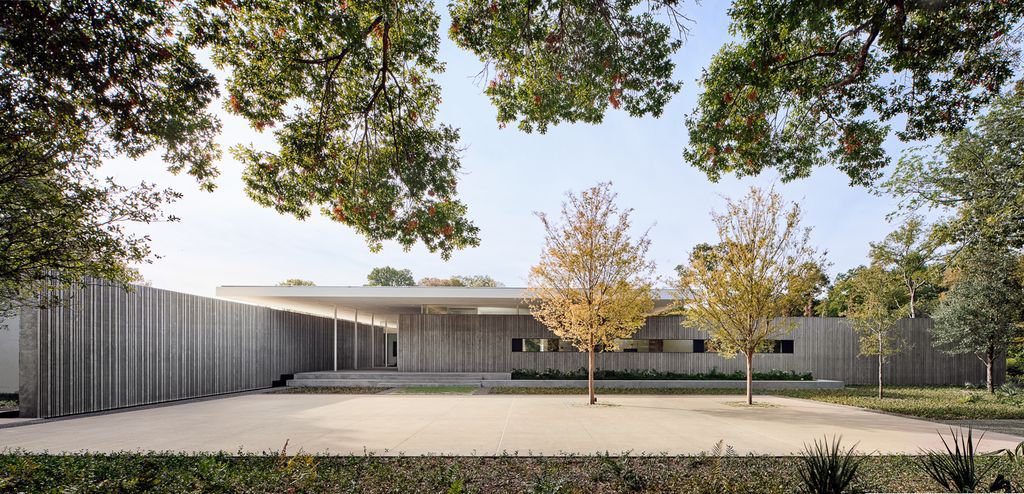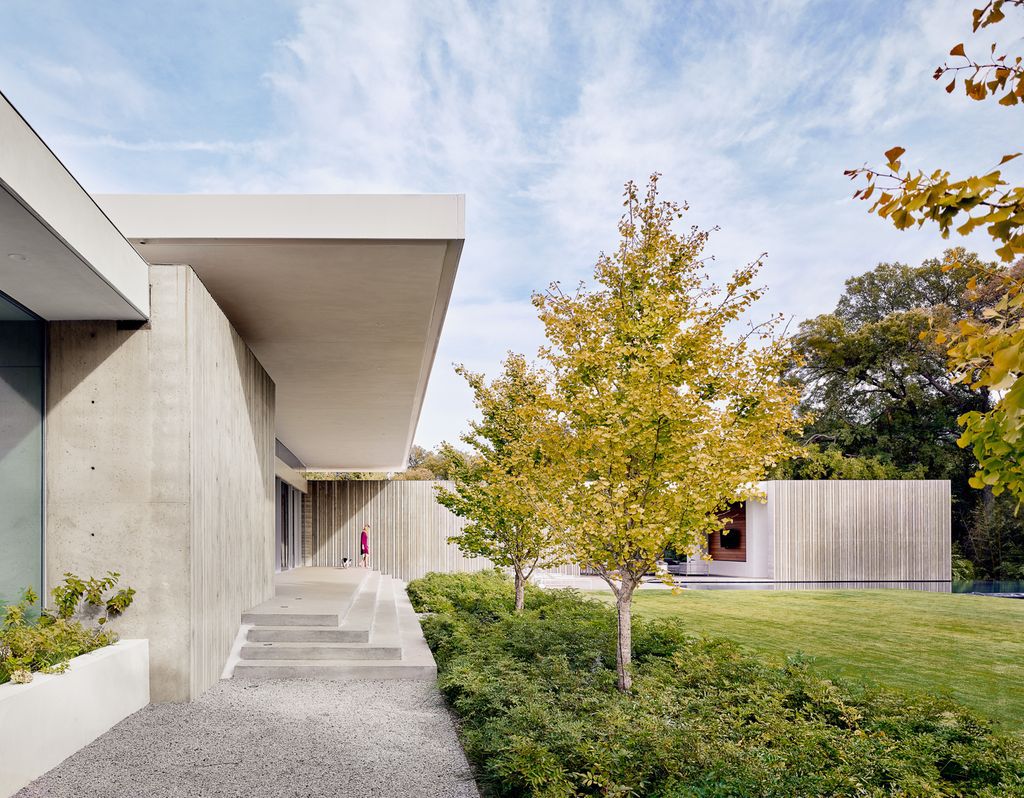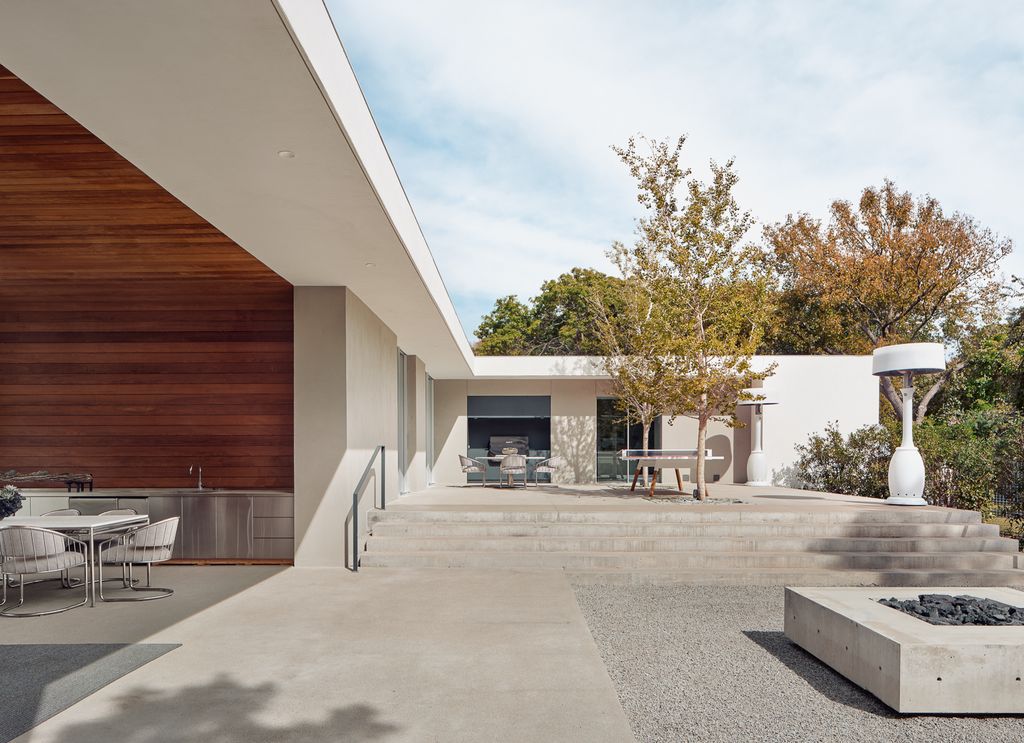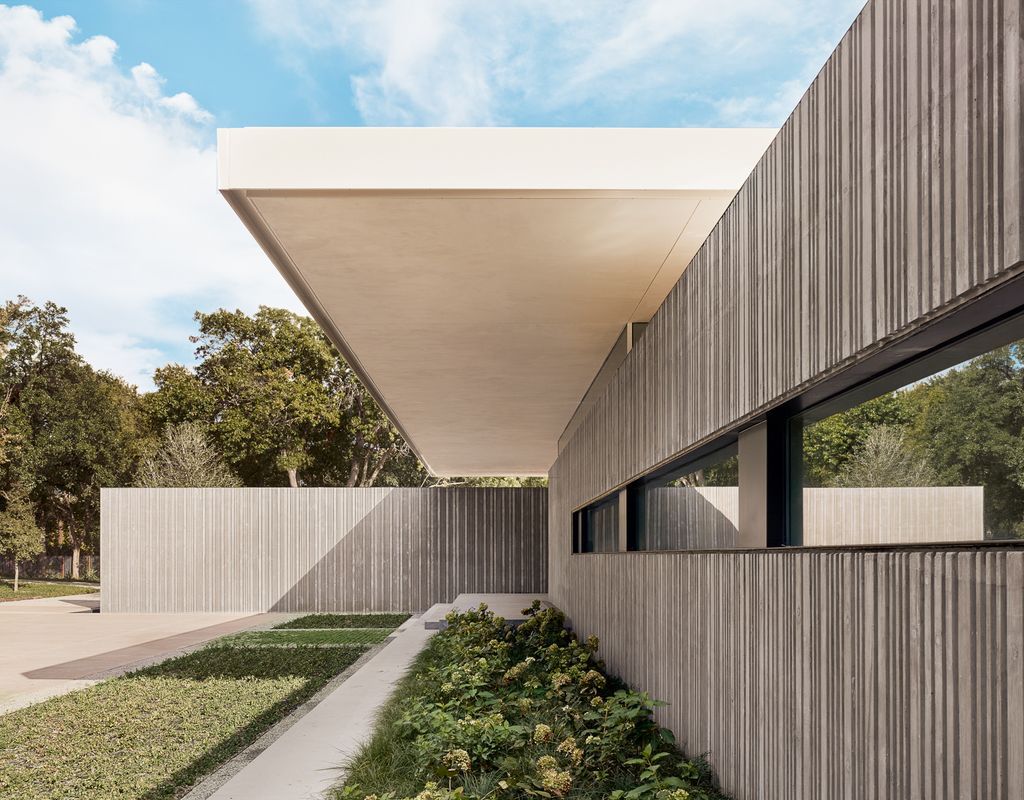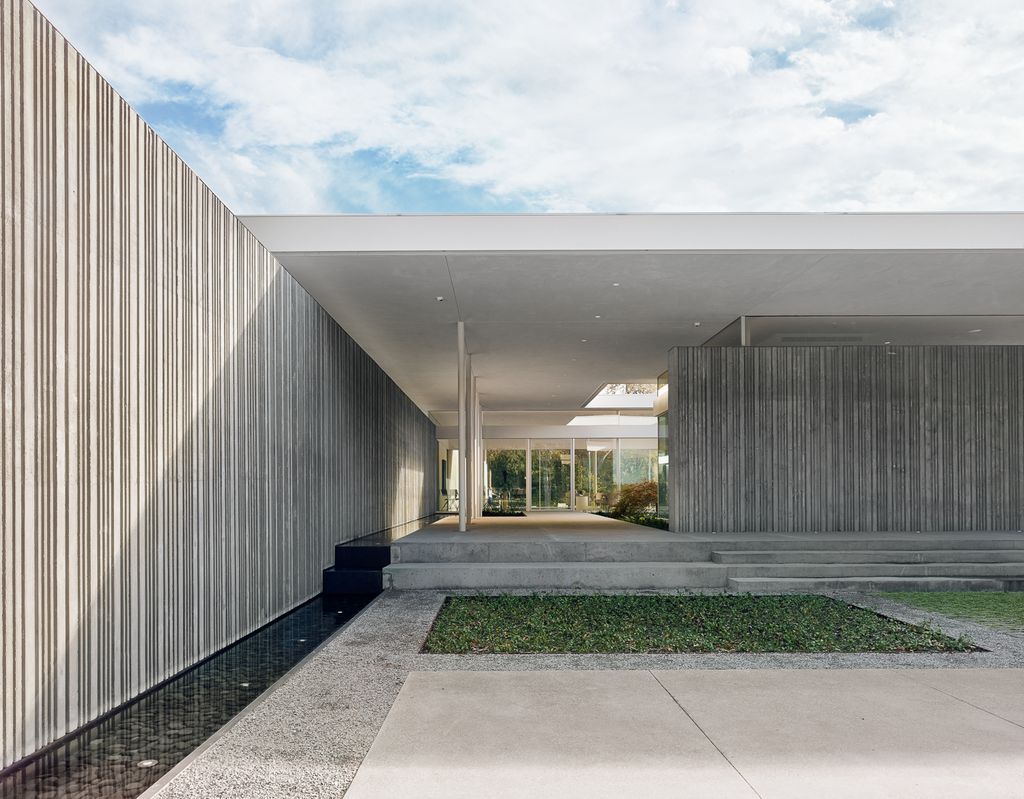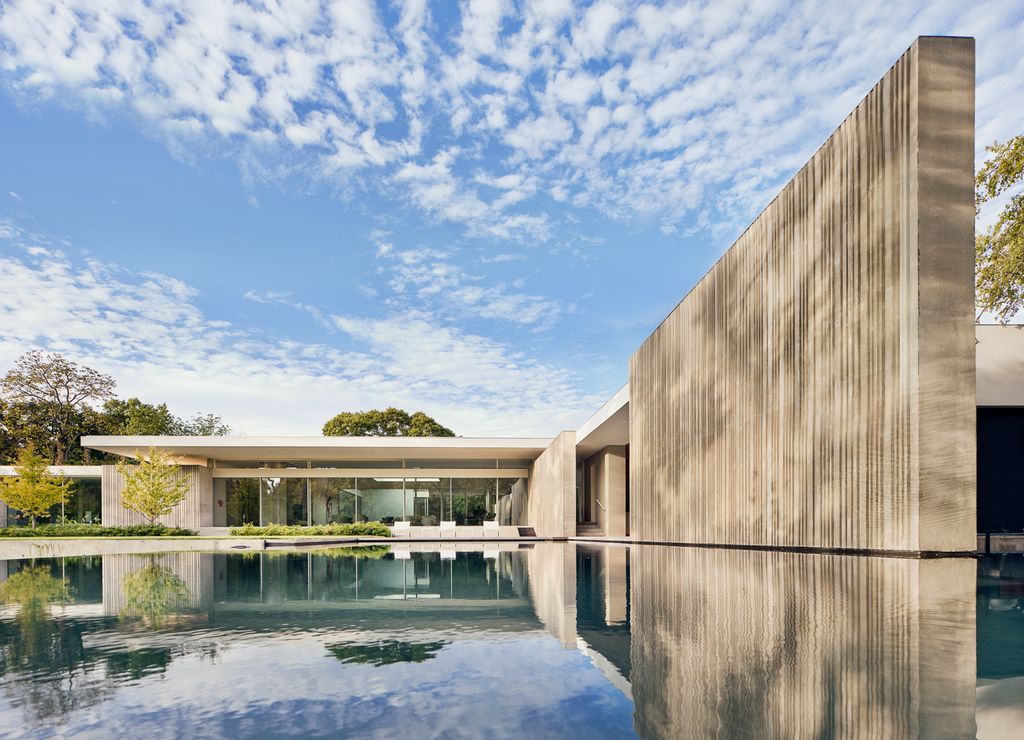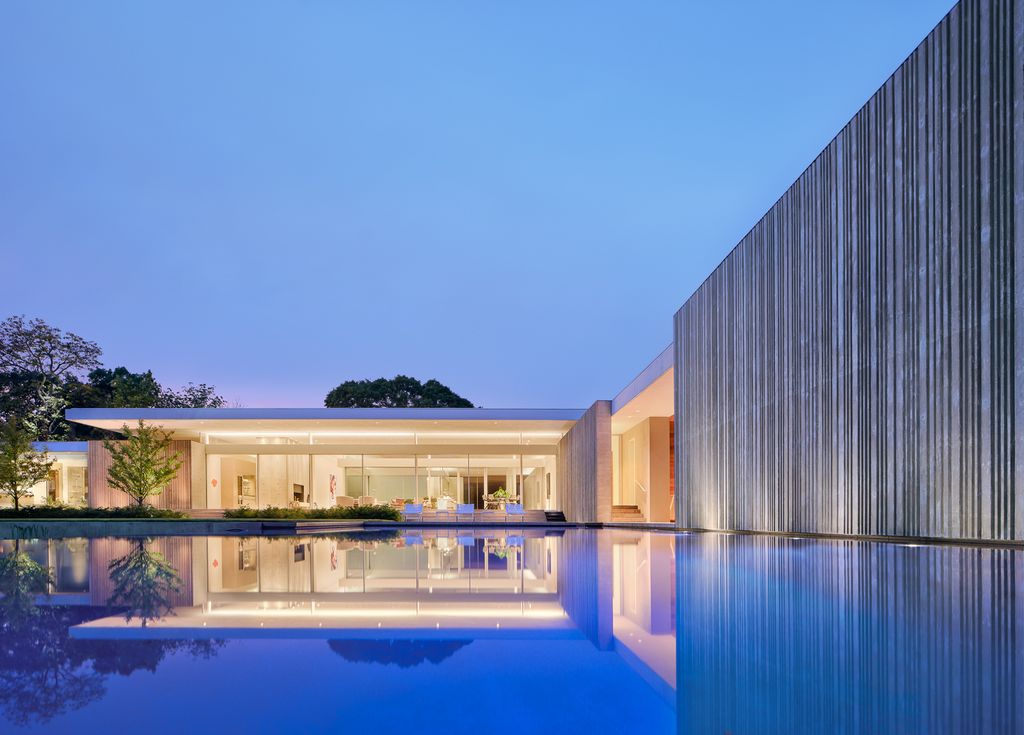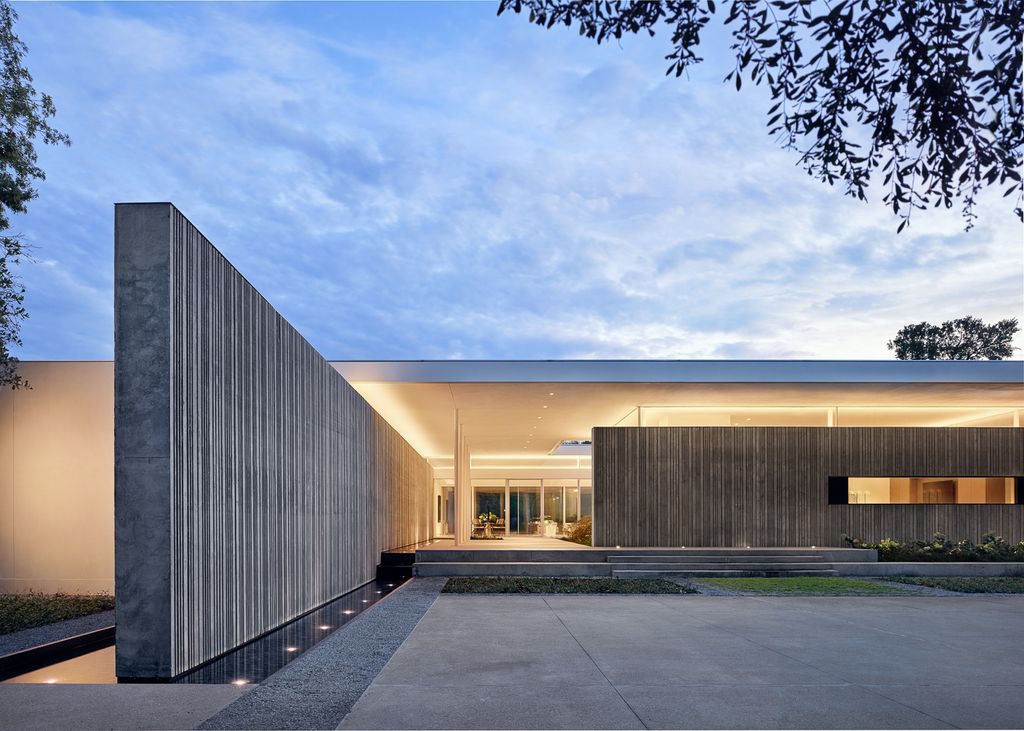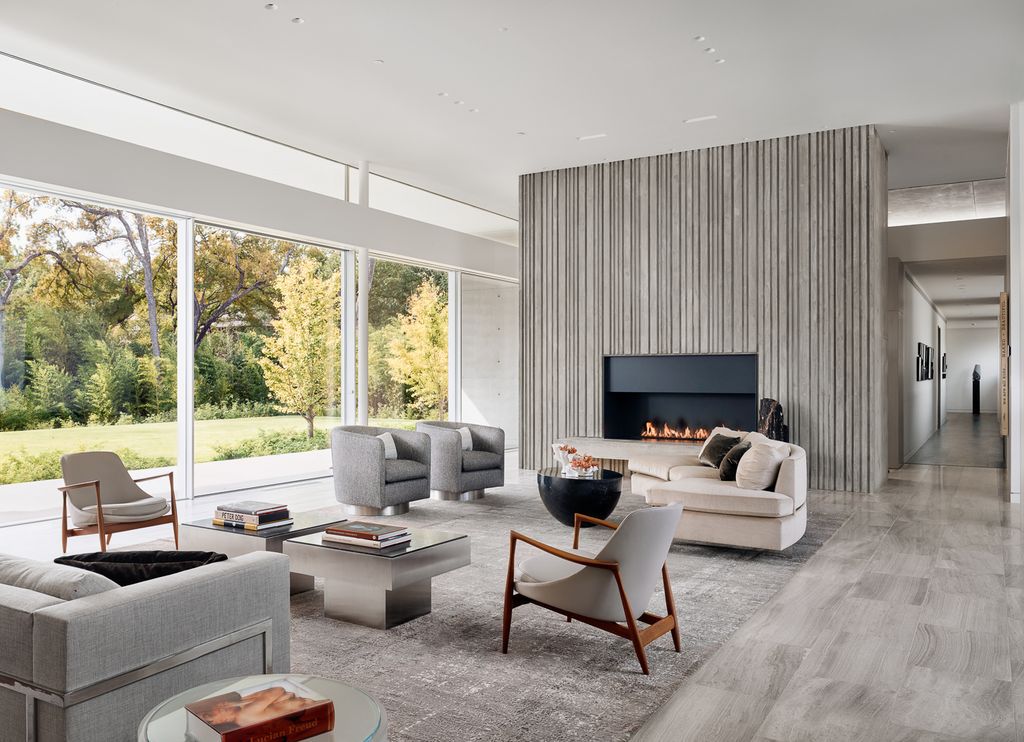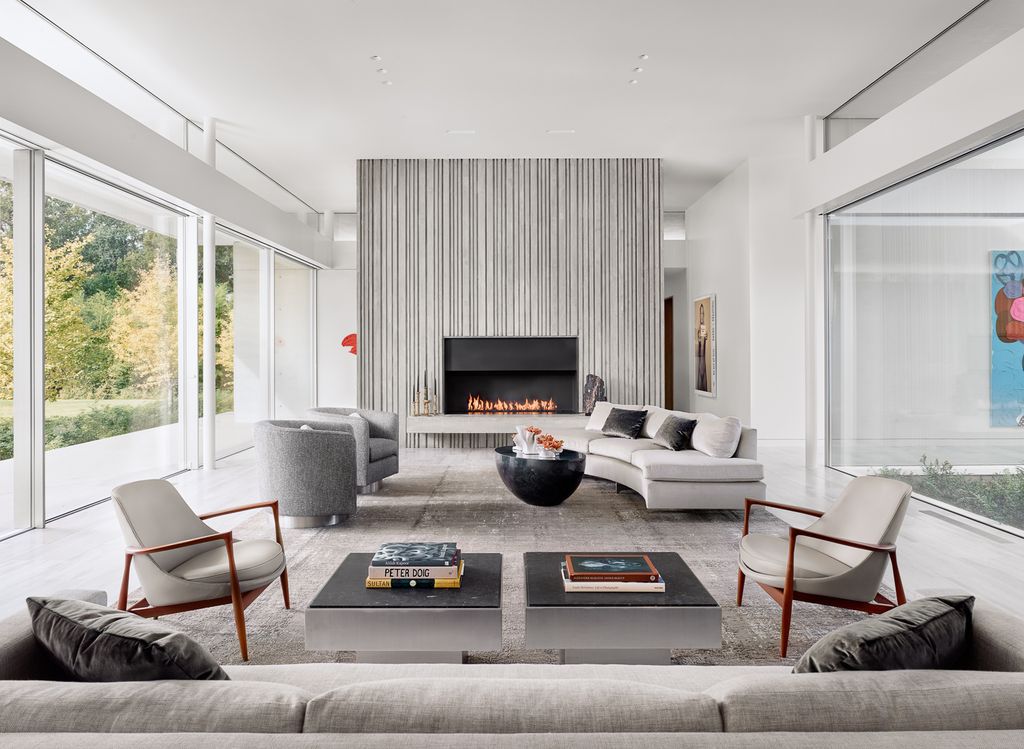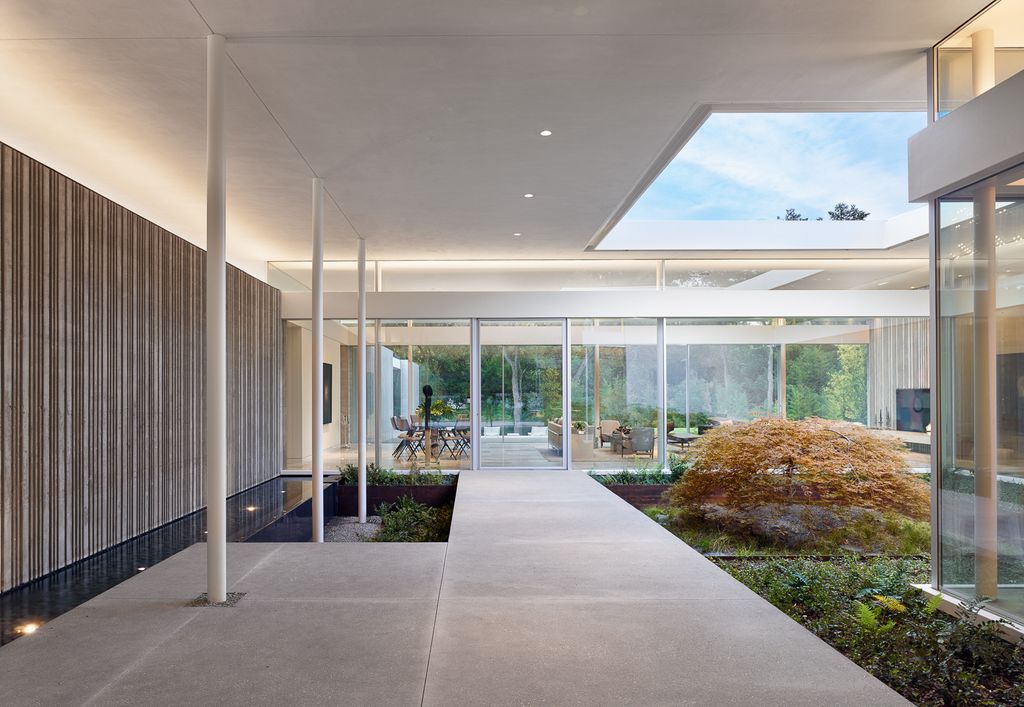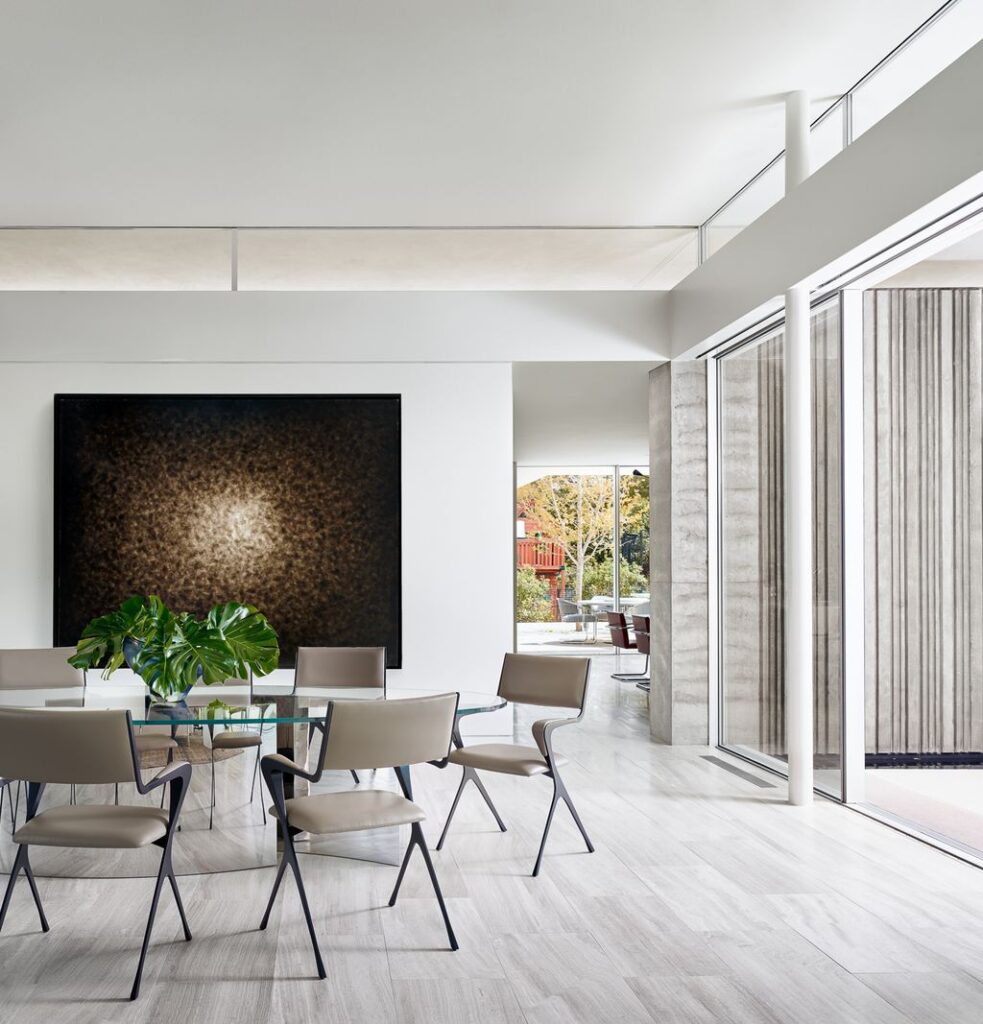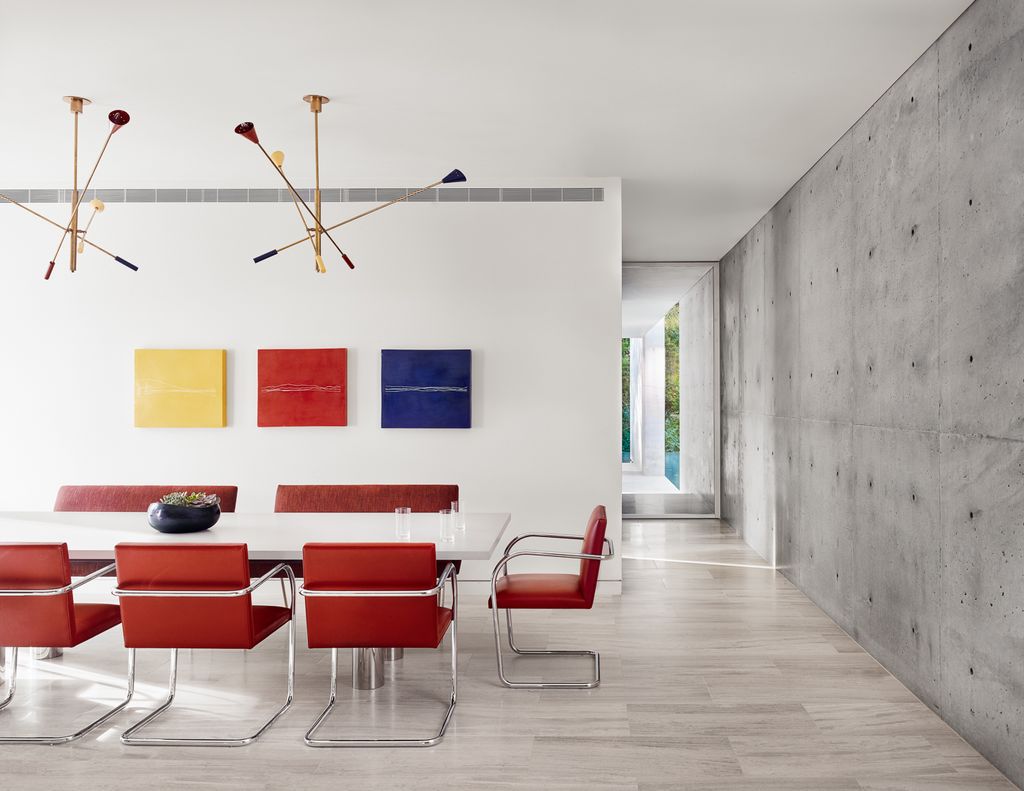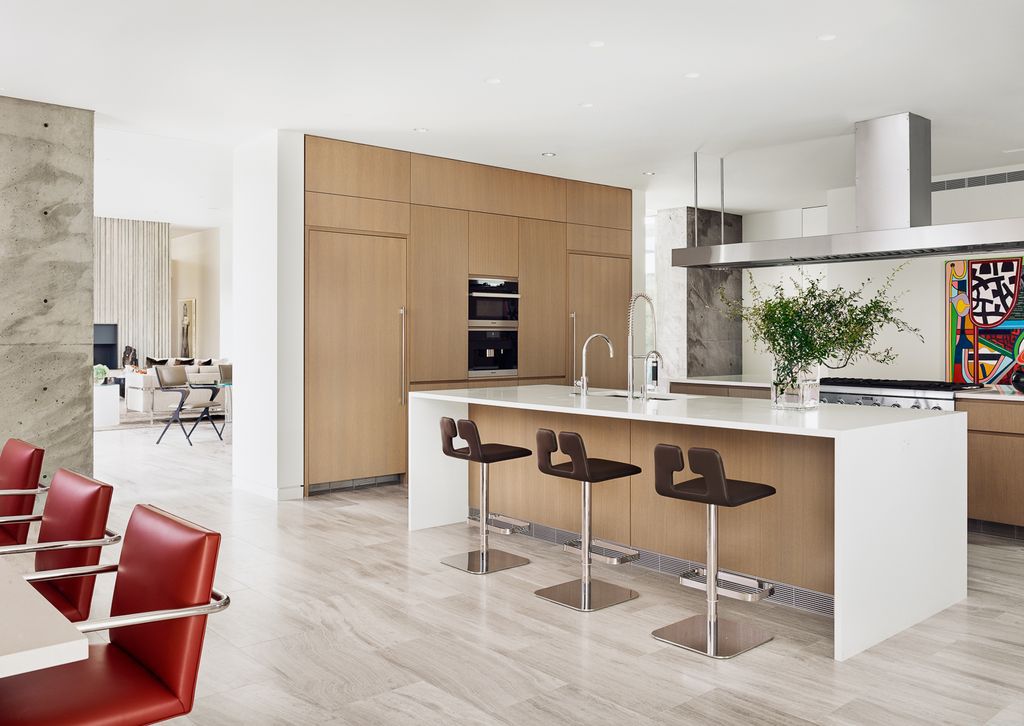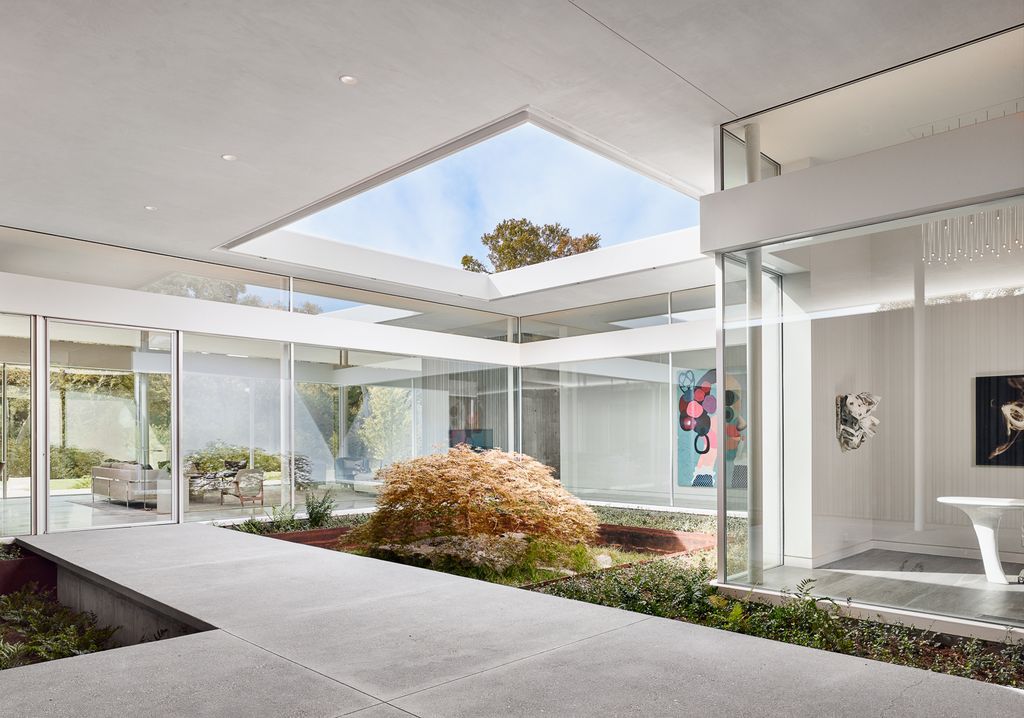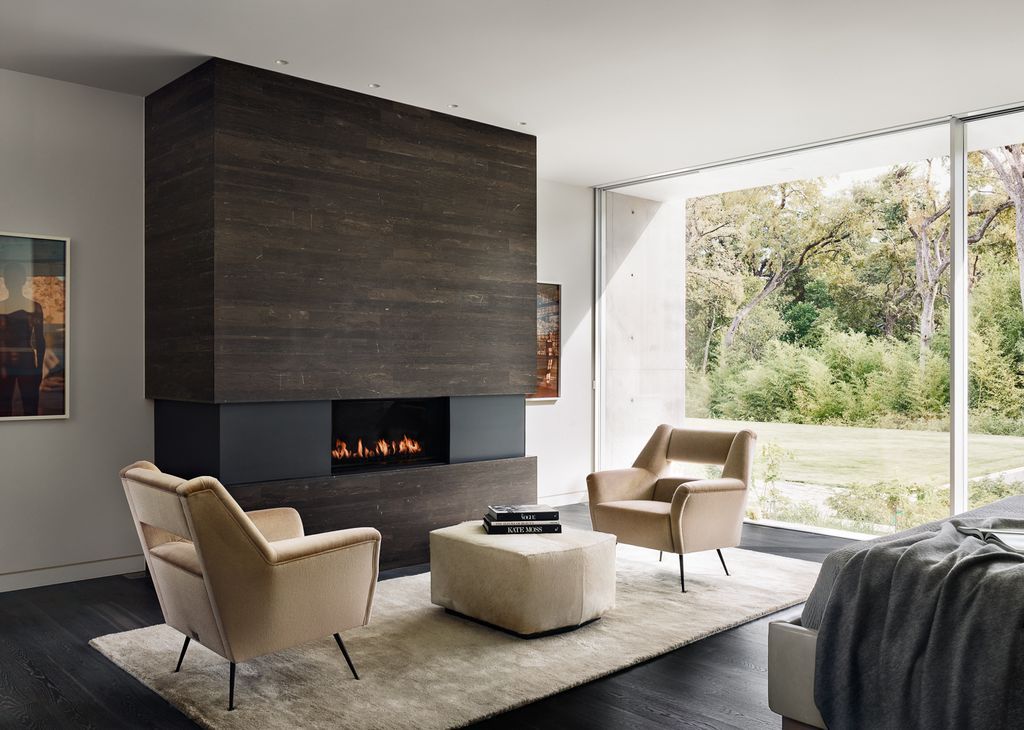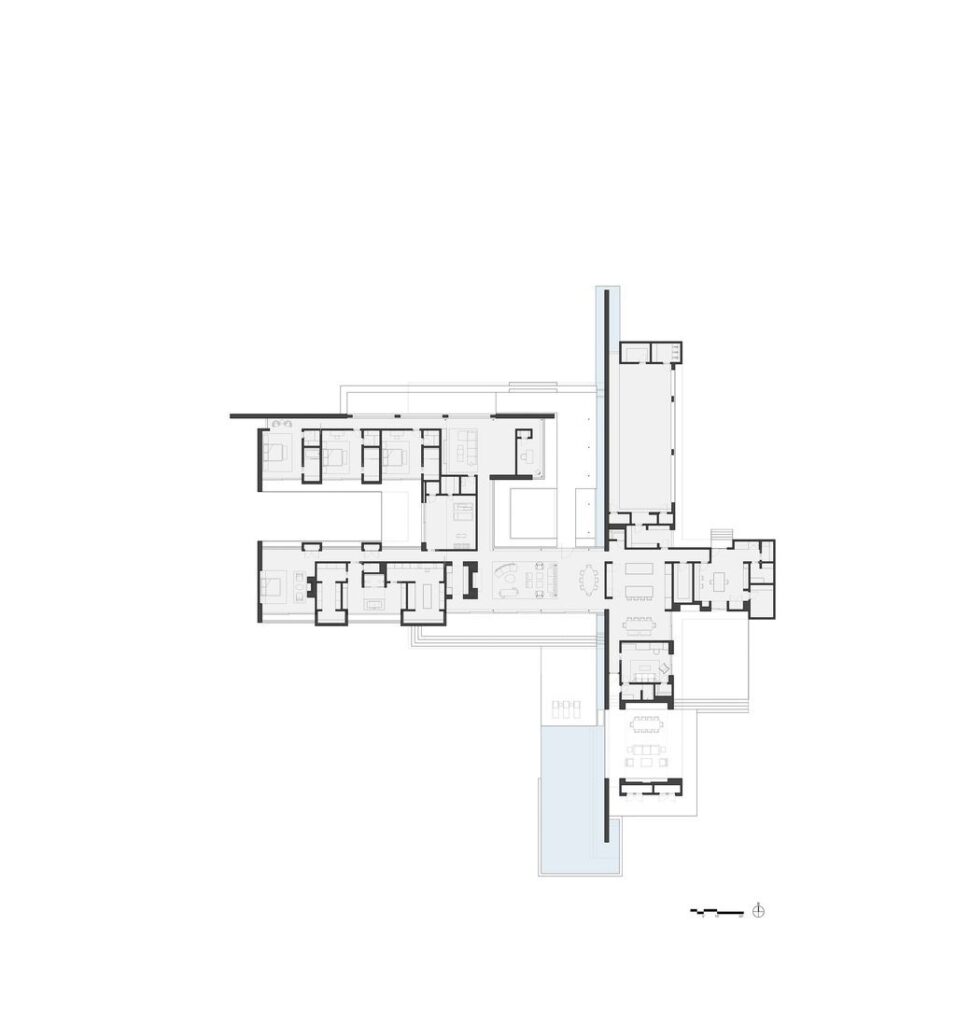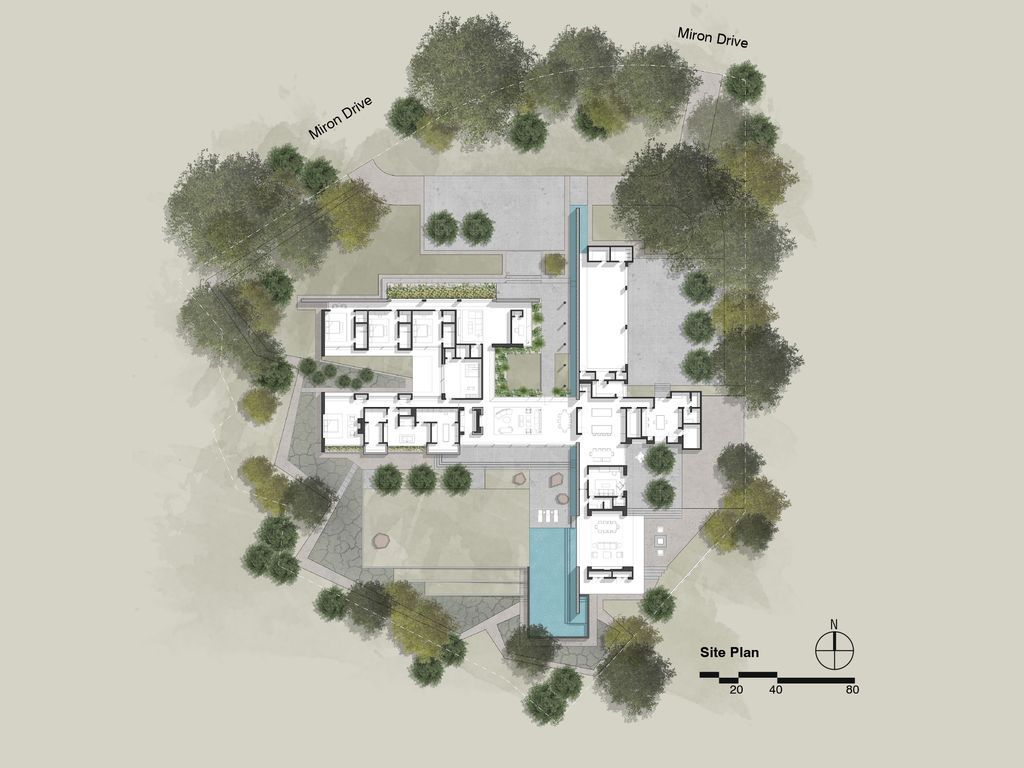 The Preston Hollow Residence Gallery: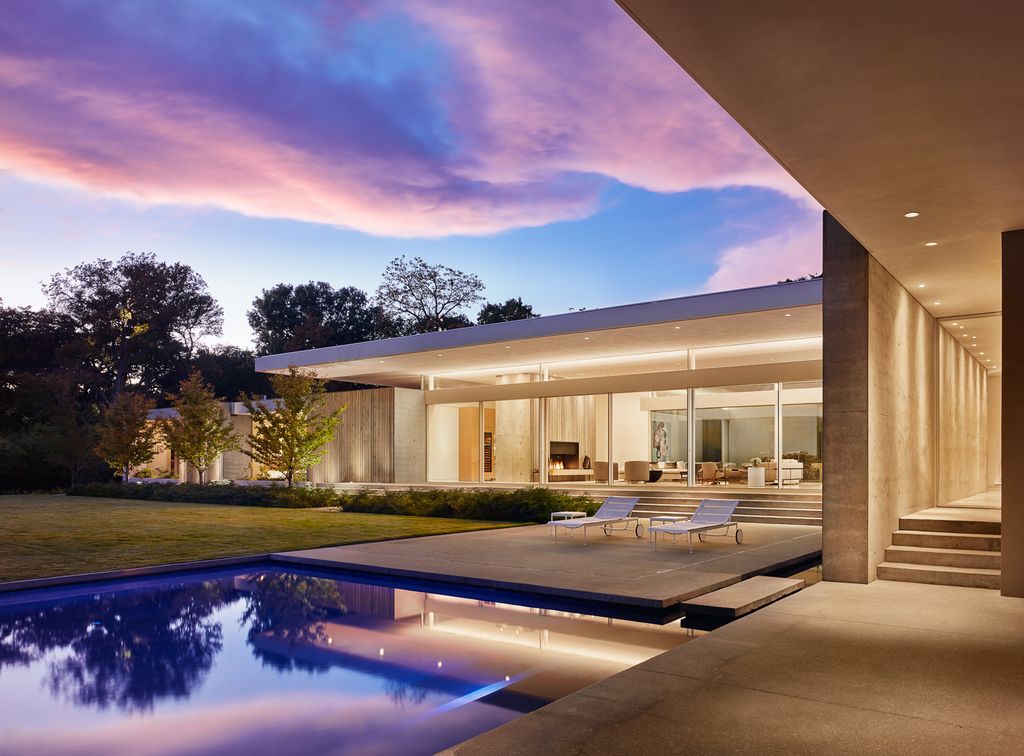 Text by the Architects: The Preston Hollow home by Specht Architects interiors by Magni Kalman: The design of Specht's Preston Hollow 8,000 square foot house was driven by the desire to blur the lines between inside and outside while providing a sense of privacy and seclusion from the street and surrounding neighborhood, at the homeowners request. Its design is influenced by strategies common to classic Dallas modern homes of the 1950's and '60's.
Photo credit: Casey Dunn | Source: Specht Architects
– Add: Austin/ New York, United States
– Tel: 212-239-1150
– Email: info@spechtarchitects.com
More Projects in United States here:
---