Date of Publishing:
Architecture Design of Salatino House
Description About The Project
Salatino House designed by Sommet within the secured confines of Porongo, Santa Cruz, Bolivia. Indeed, this house epitomizes a harmonious blend of contemporary design with its natural surroundings. Positioned within a gated community, the house ingeniously orients itself towards the neighboring golf course, seamlessly integrating this expansive green space into its design.
Its striking composition features two perpendicular volumes connected by a defining concrete beam. Black metal beams delineate the volumes, accentuating their individuality while unifying the structure's aesthetic complexity.
Functionality takes precedence within the three-tiered layout basement, ground, and upper floors -housing service areas, a social hub, and private quarters, respectively. The main floor boasts an adaptable design, enabling a fluid transition between social spaces. A linear arrangement interconnects the living areas, kitchen, and barbecue section, promoting shared or distinct usage.
The house employs metal sunshades, enveloping the upper volume for privacy and solar regulation. Meanwhile, a wooden lattice cloaks the ground floor facade, imparting a touch of warmth and distinction to the residence's exterior. The Salatino House stands as a testament to sophisticated design harmonizing with the allure of its natural setting.
The Architecture Design Project Information: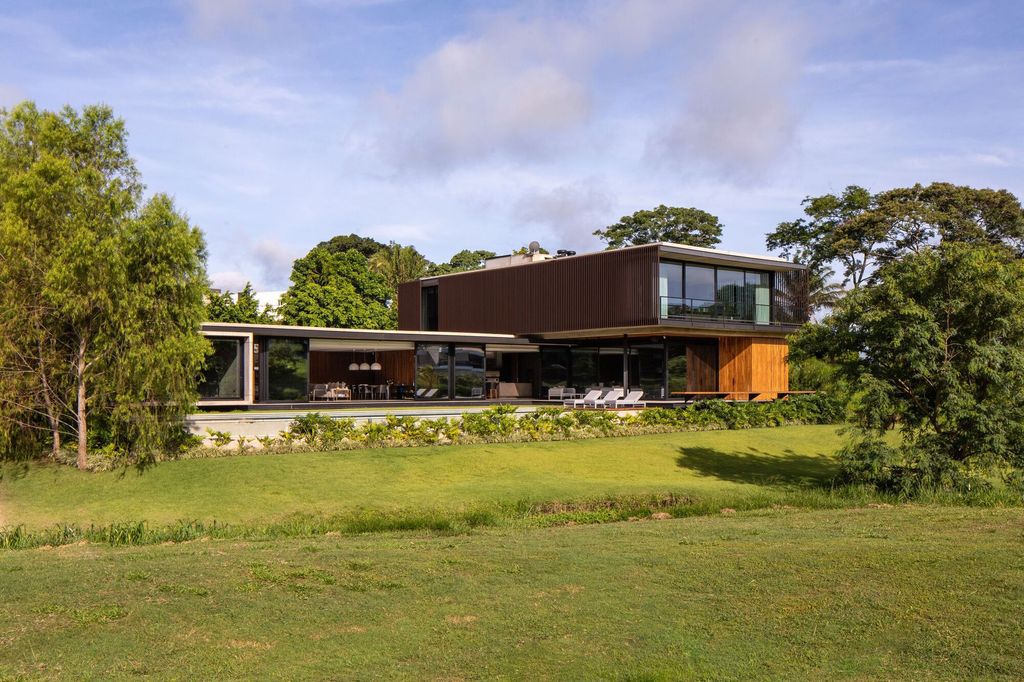 The Salatino house presents a formal composition composed of two overlapping and perpendicular volumes. They are separated by a concrete beam that generates the overlap between them.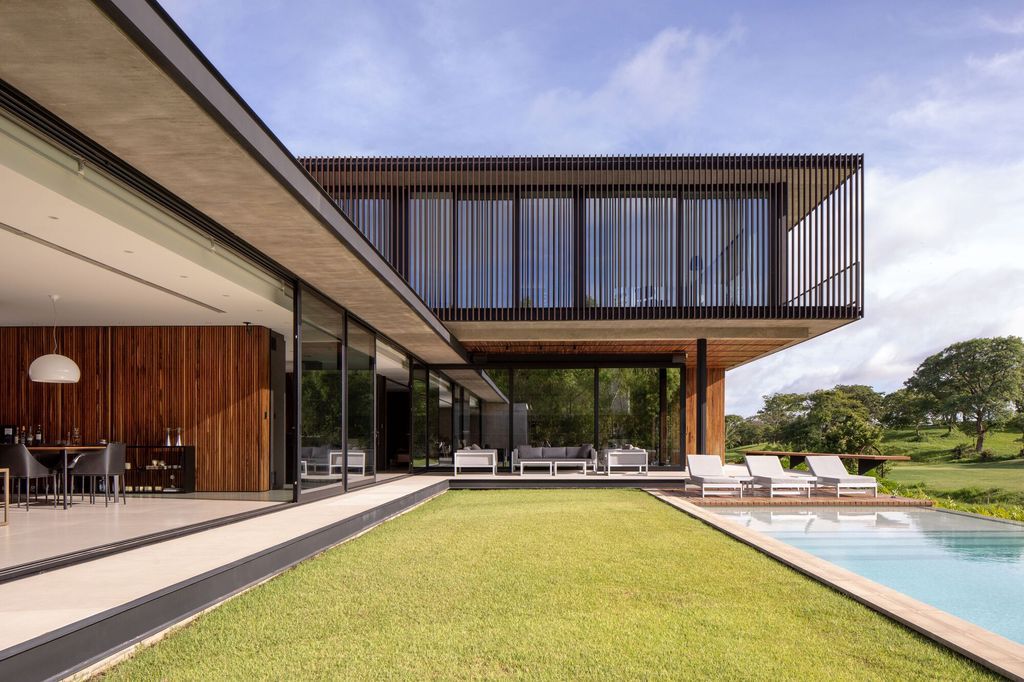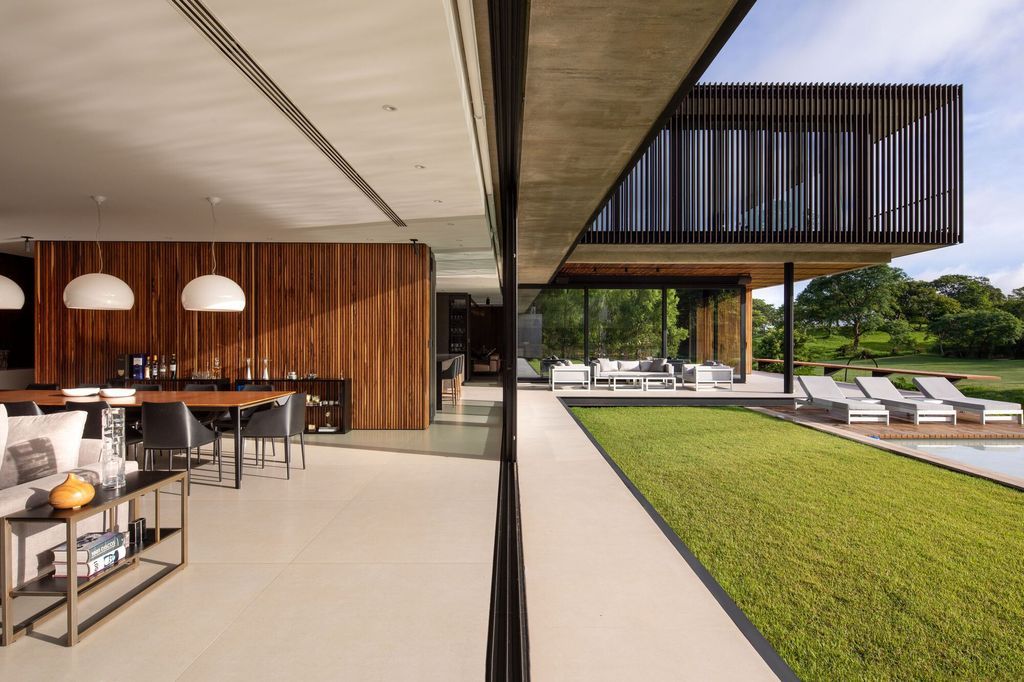 The black metal beams, which frame the slabs, emphasize the division between these volumes and contribute to the complexity and cohesion of the composition.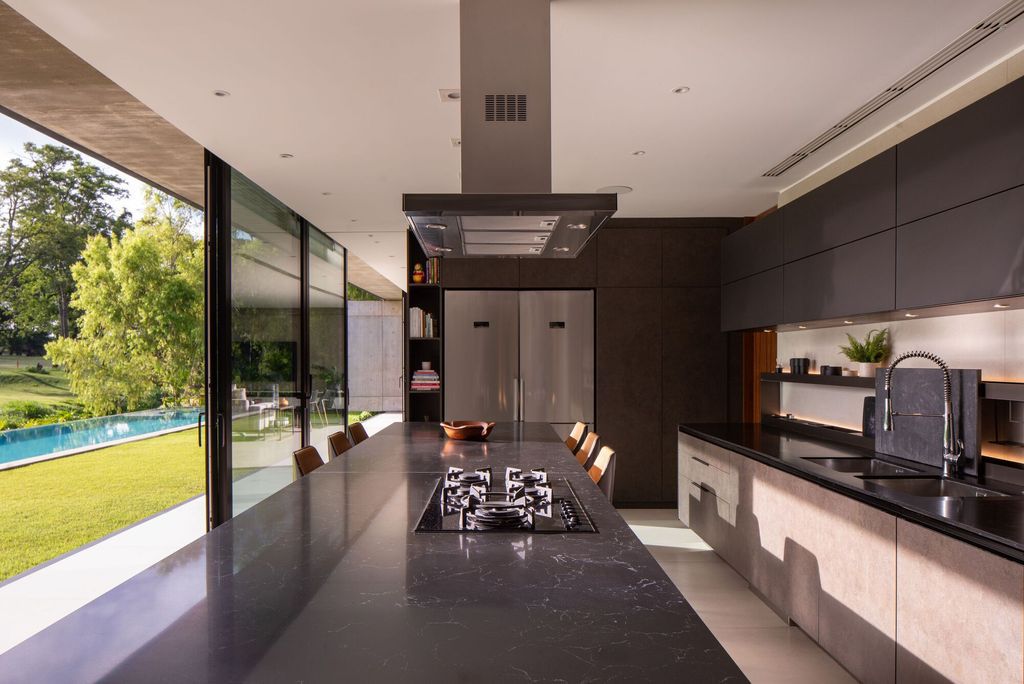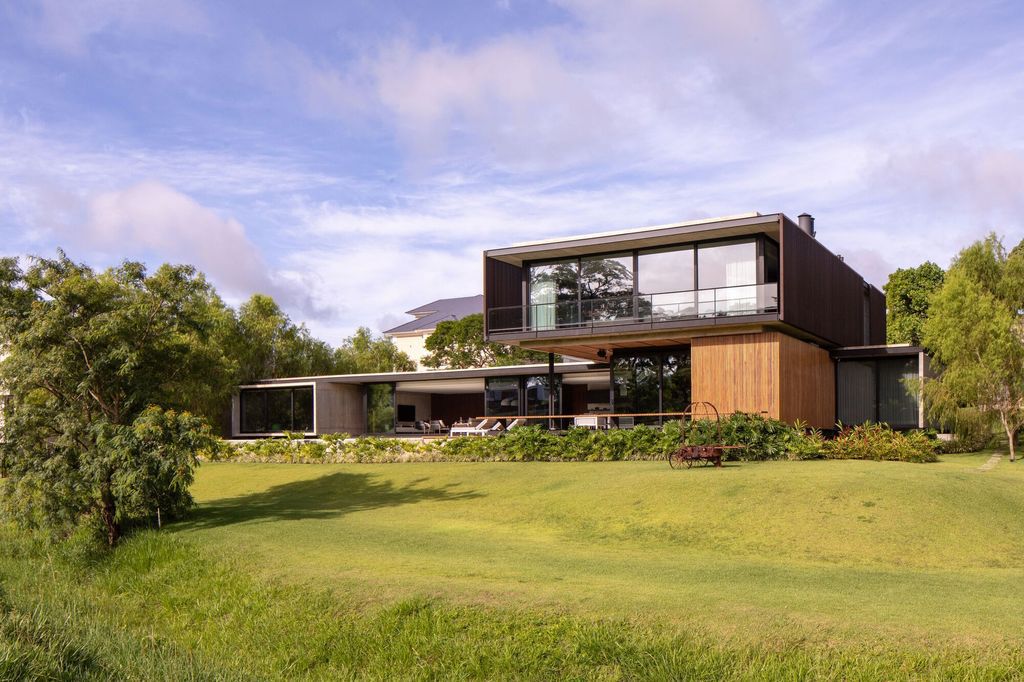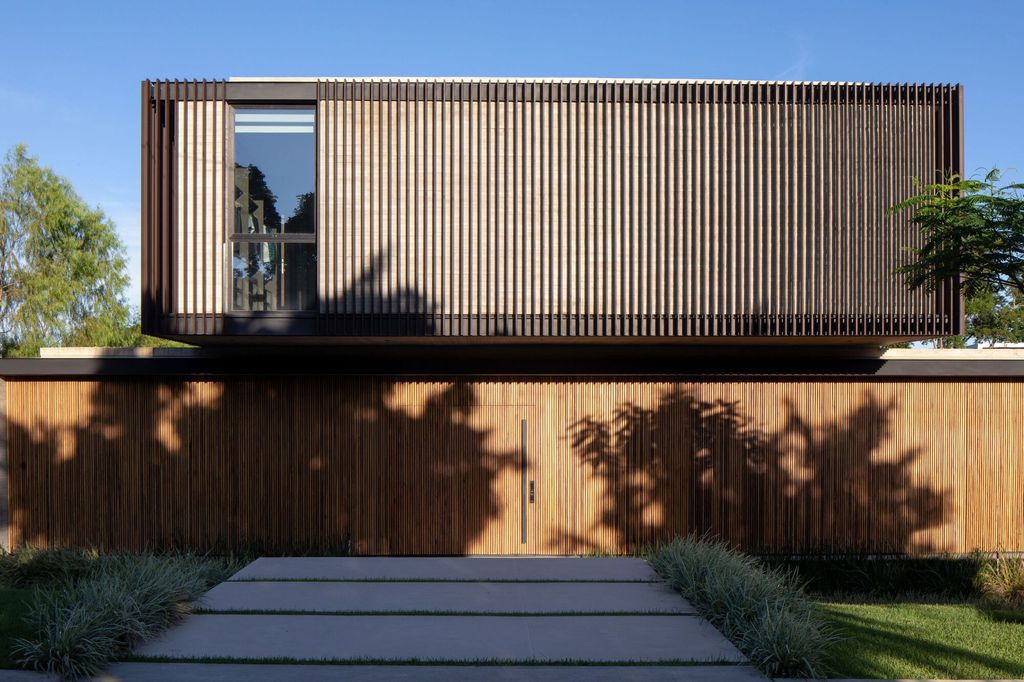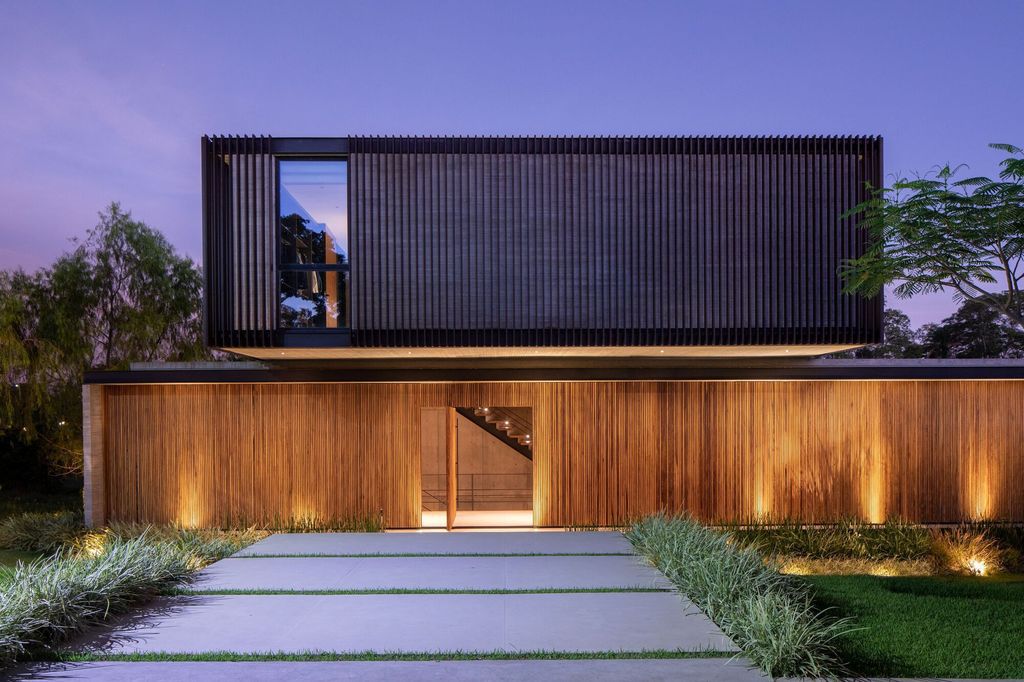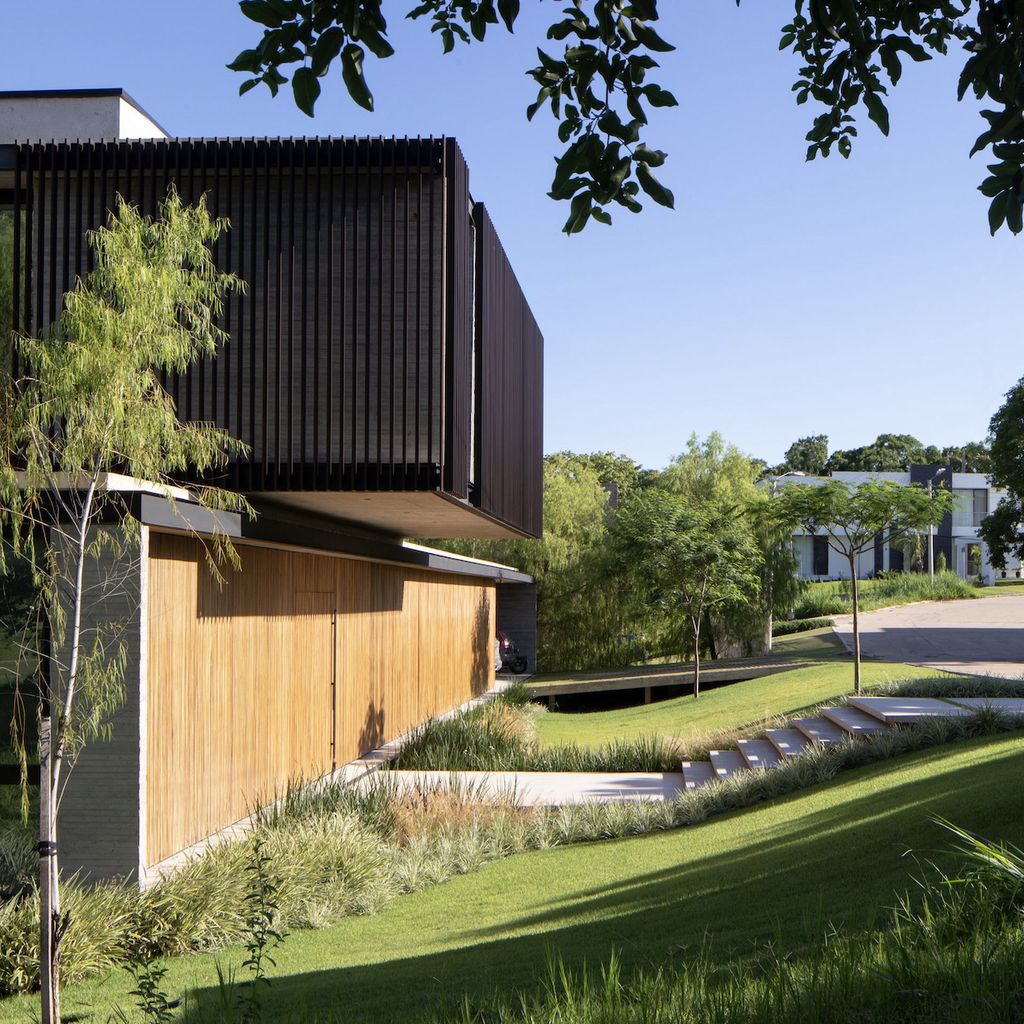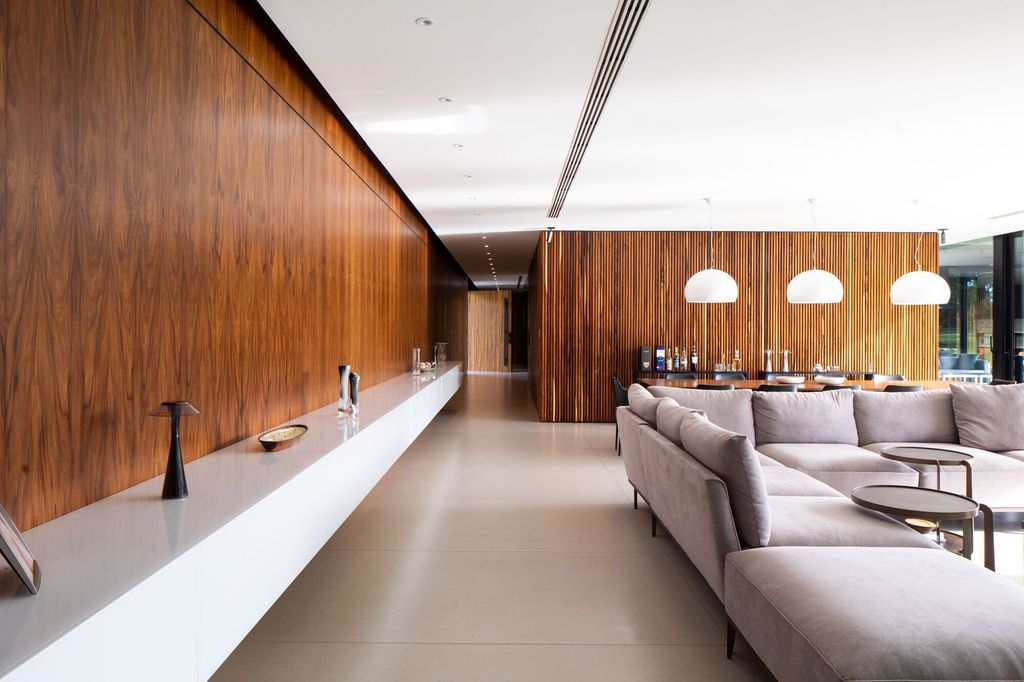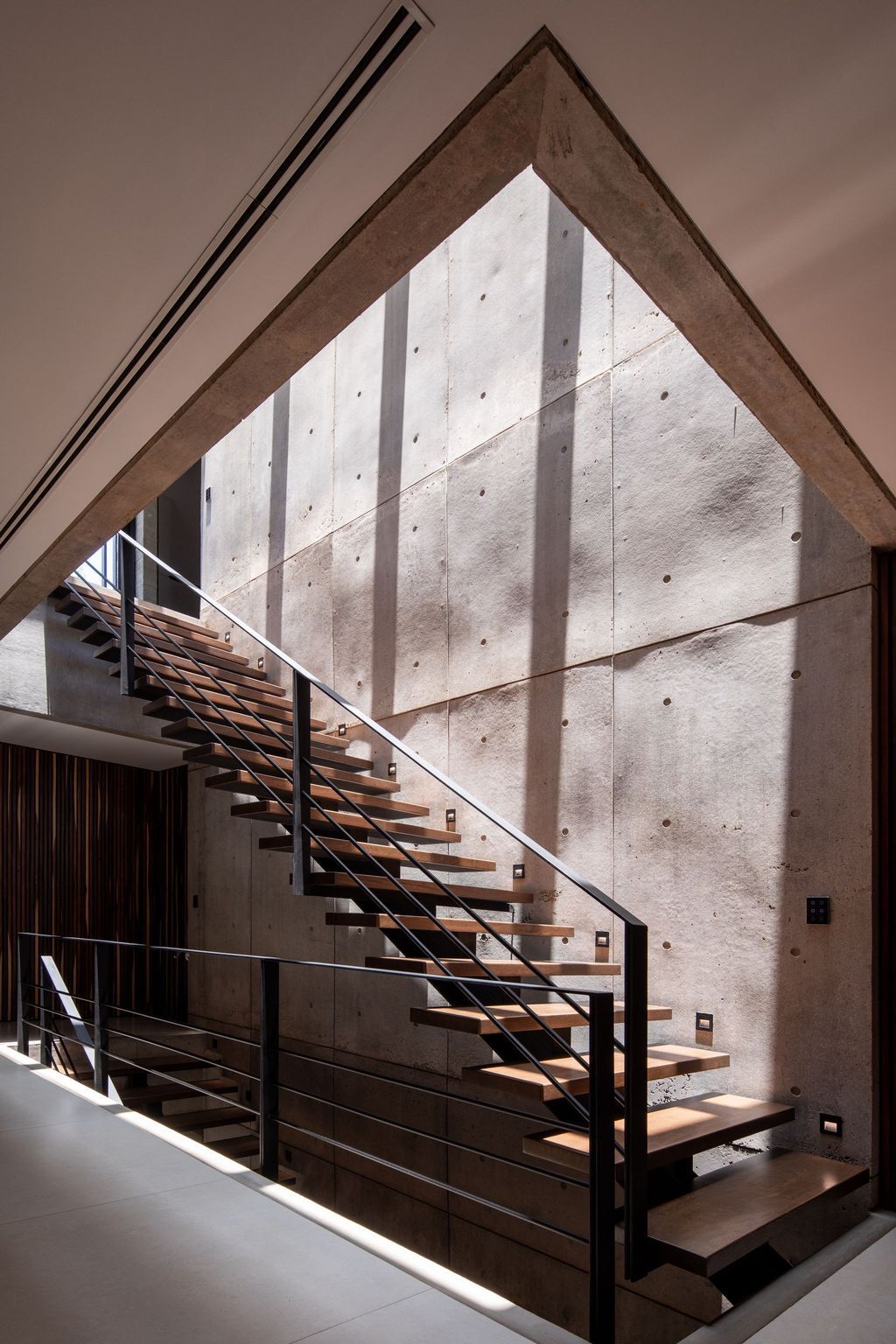 Ascending to the upper level reveals two en-suite bedrooms and a master suite offering panoramic views of the golf course. A strategically positioned staircase beneath a skylight bathes the interior in natural zenithal light.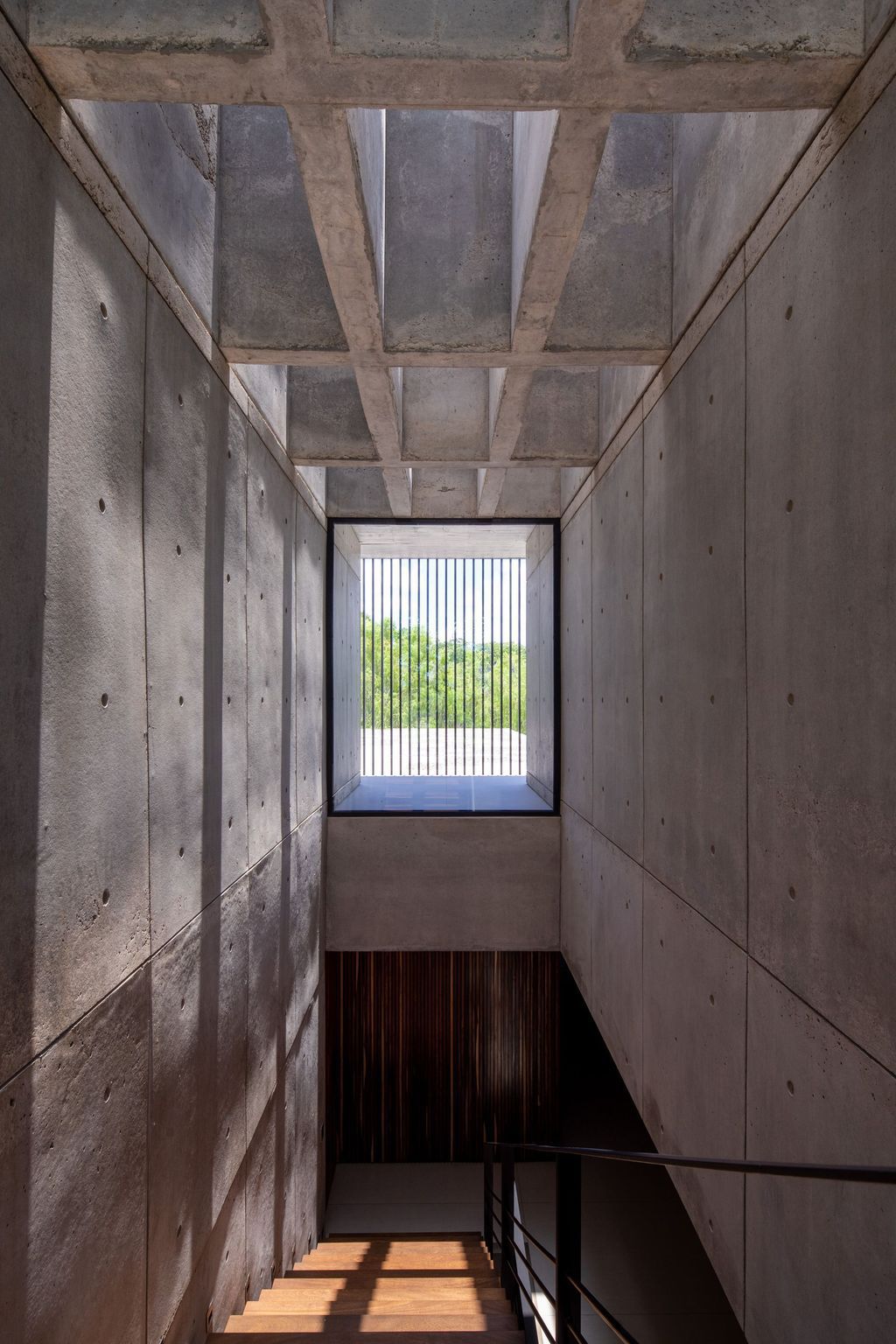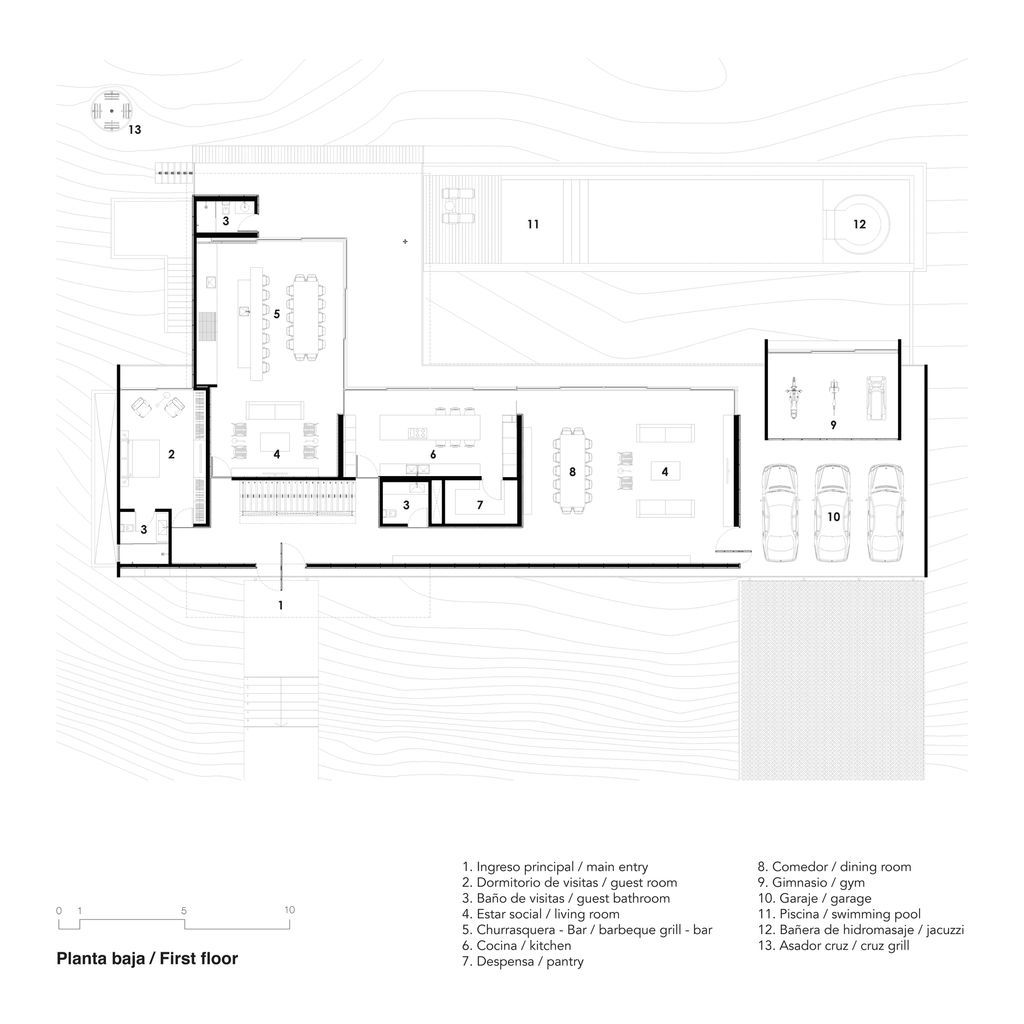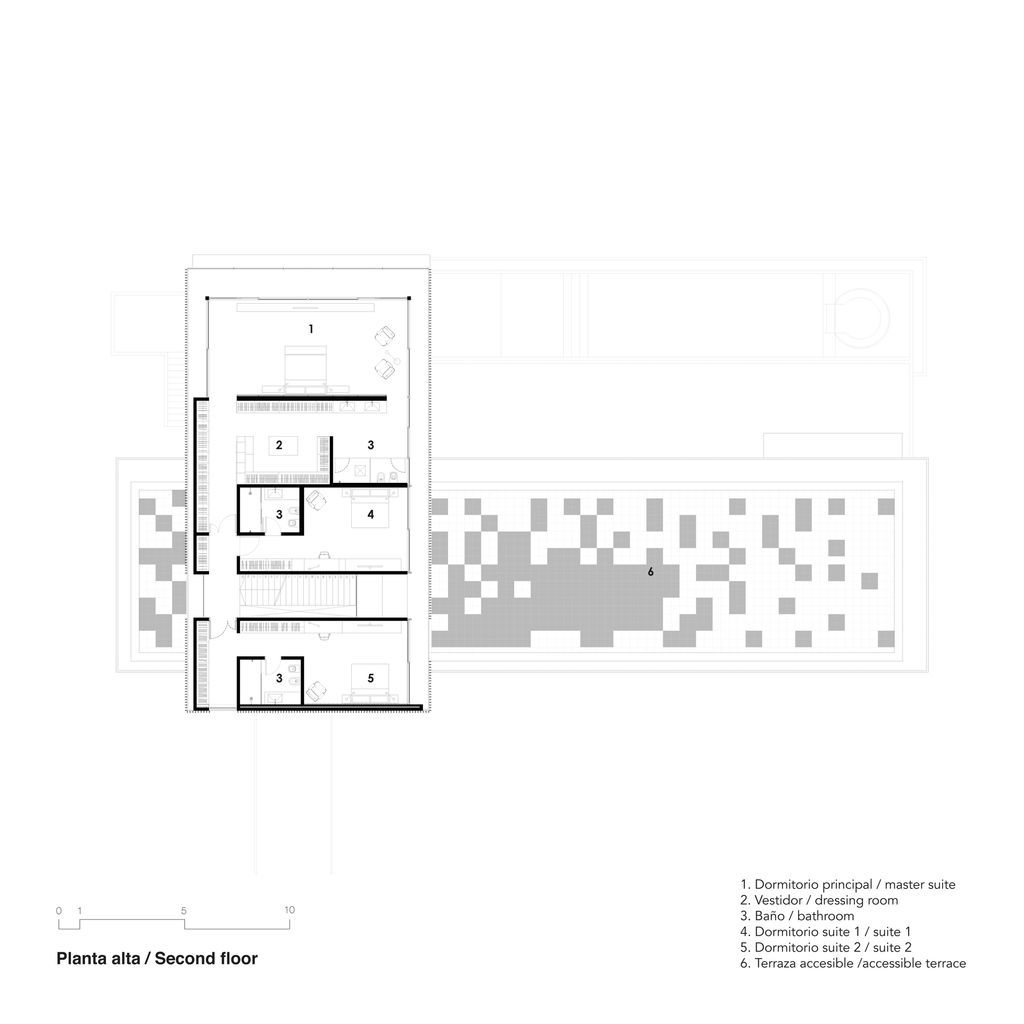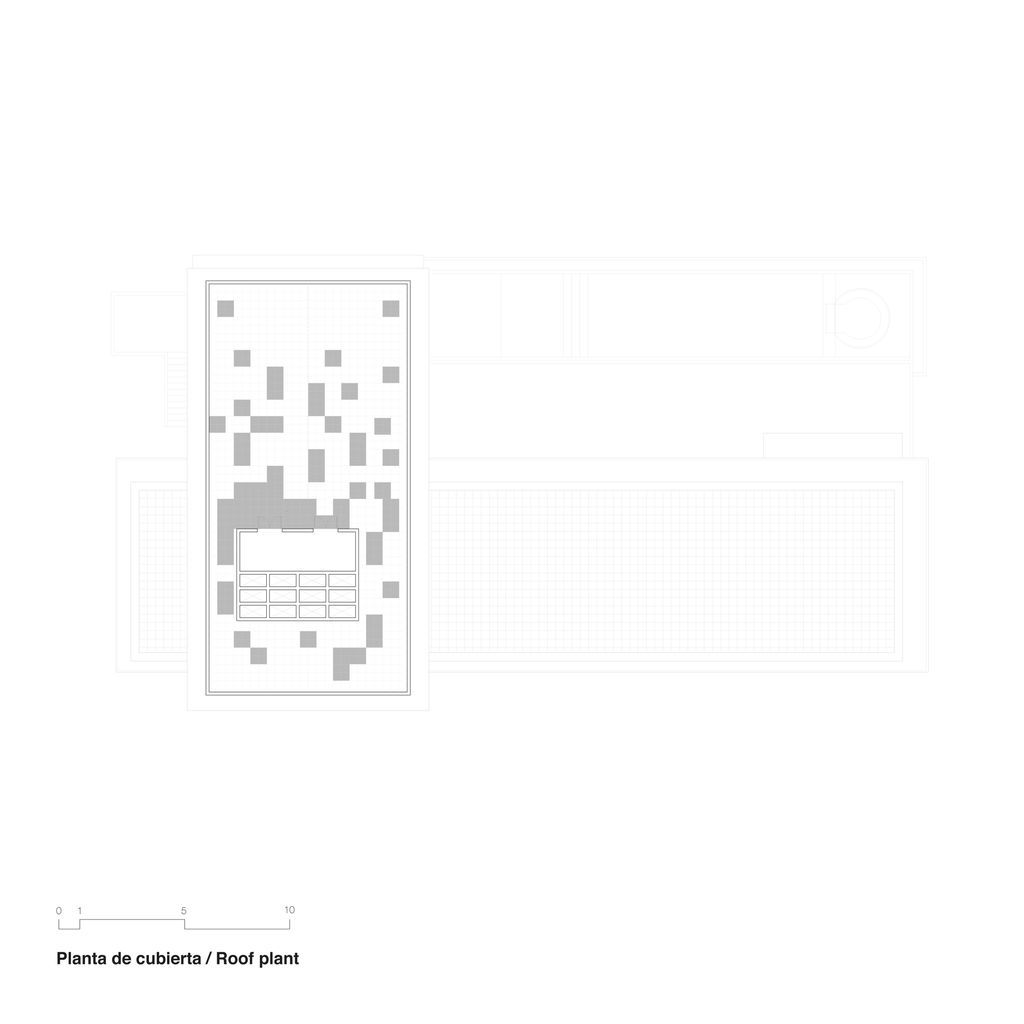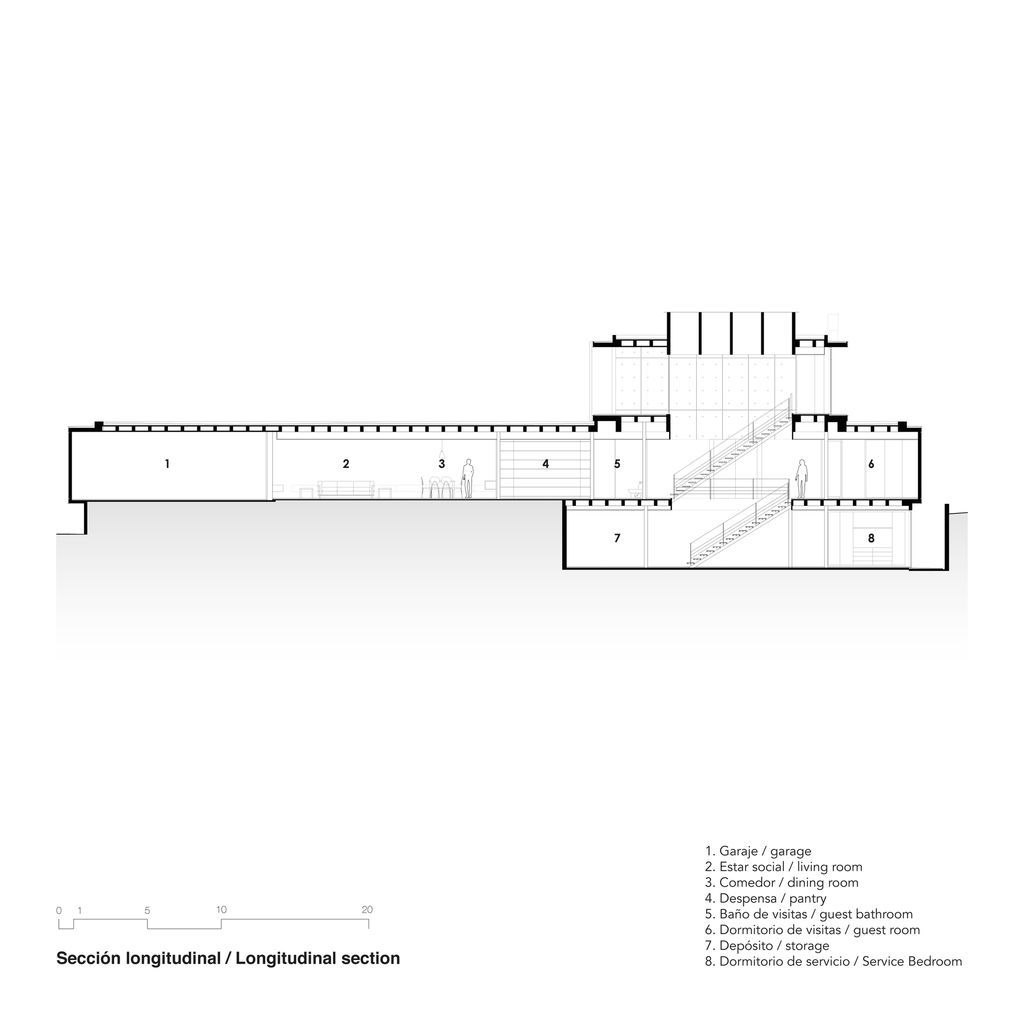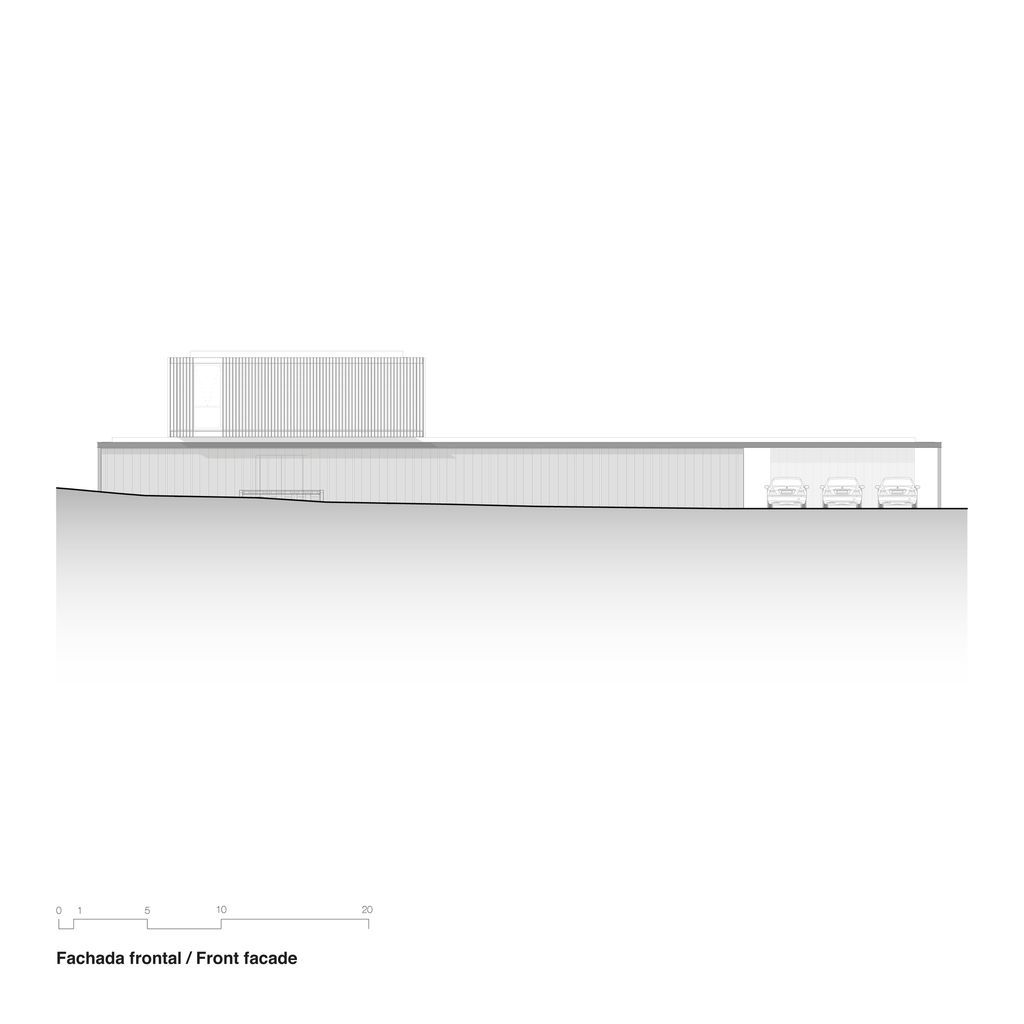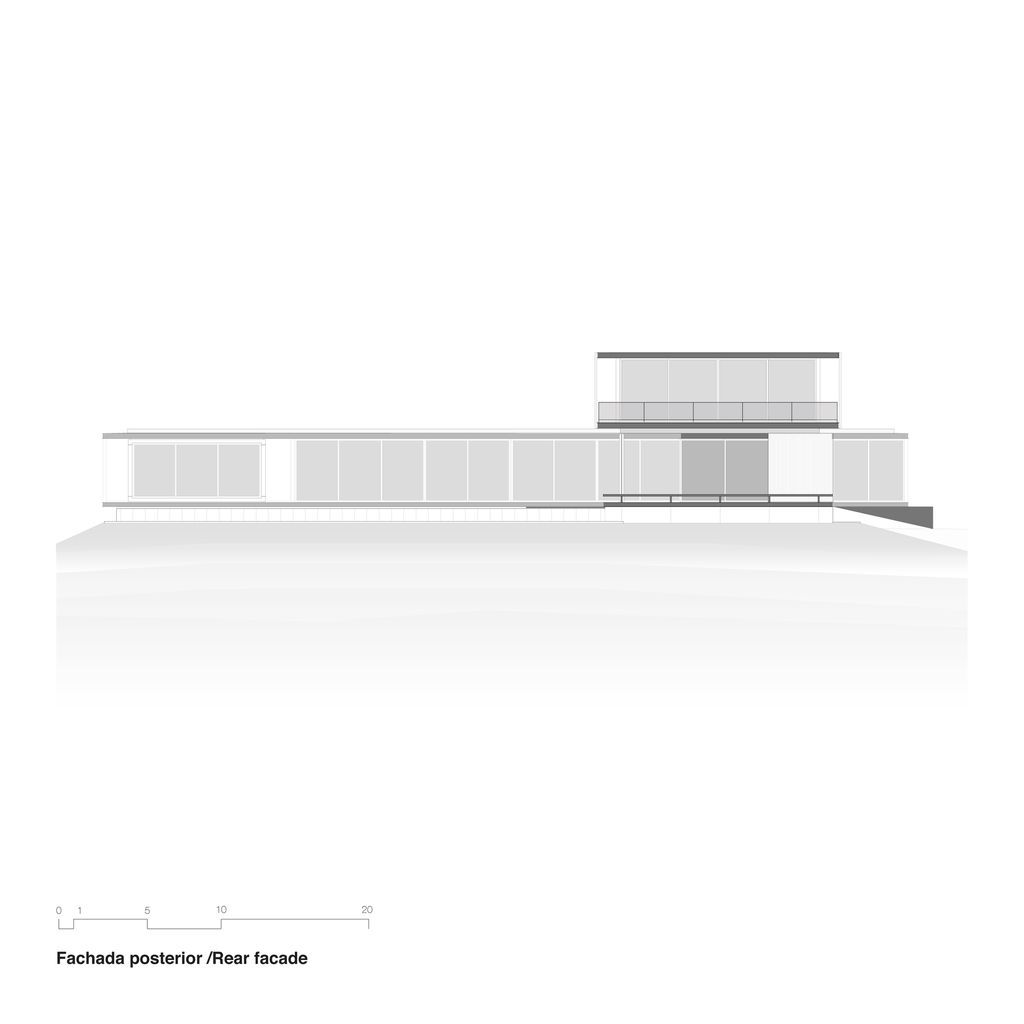 The Salatino House Gallery: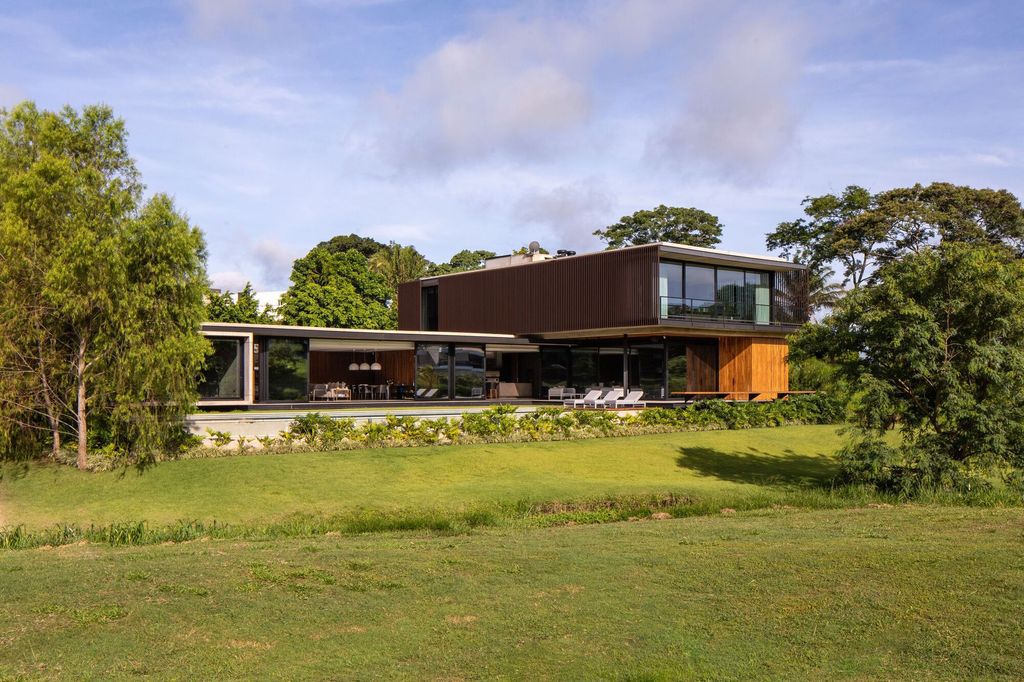 Text by the Architects: The Salatino house is located in a gated community in the municipality of Porongo, in Santa Cruz, Bolivia. The design of the house is characterized by its orientation towards the surrounding golf course, which functions as an integrated component of the outdoor space. This design responds to the idea of establishing a visual spatial continuity with the field, turning it into an organic extension of the private garden of the house. 
Photo credit: Paul Renaud | Source: Sommet
For more information about this project; please contact the Architecture firm :
– Add: Bolivia
– Tel: (+591 3) 359 5862 | (+591) 750 16 970
– Email: sommet@sommet.com.bo
More Projects here:
---