Stunning Houghton Modern Villa in South Africa by SAOTA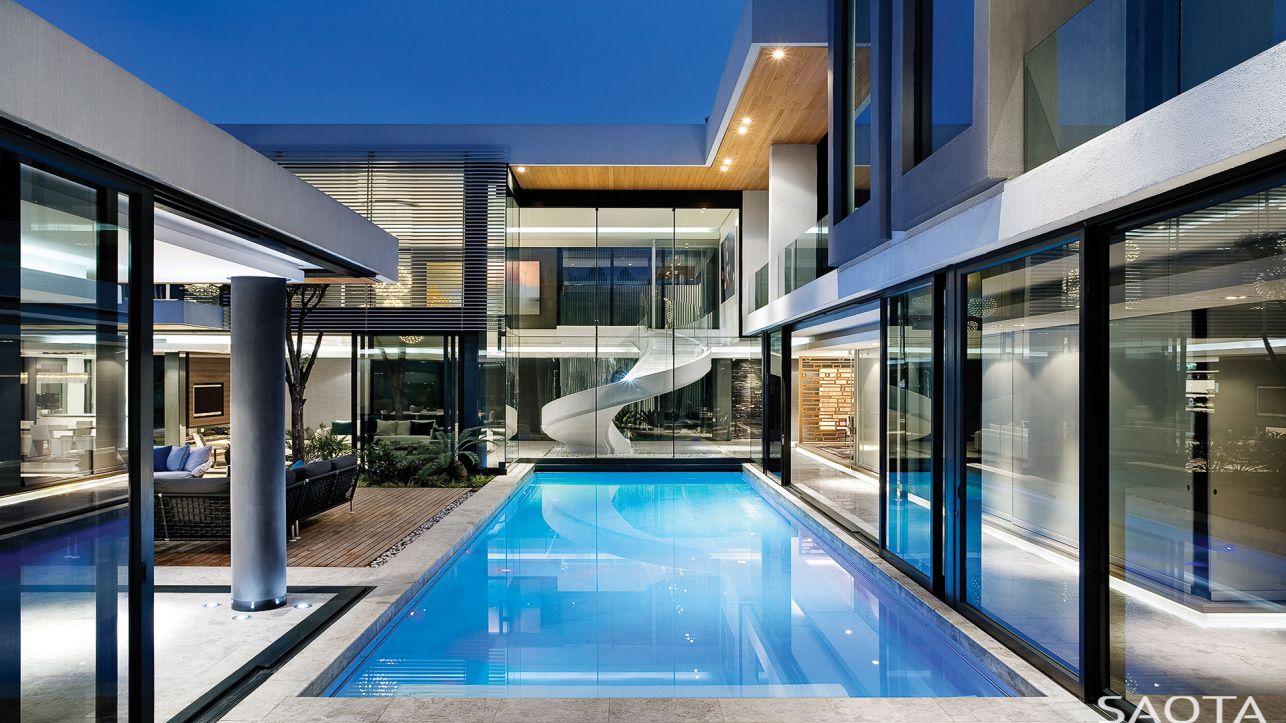 The amazing modern home located at 1448 Houghton, Johannesburg, South Africa. South African renowned architectural firm SAOTA collaborated with Antoni Associates created the bespoke luxury home – one of the best Modern Villa in South Africa. Design concept is combination of indoor living and outdoor spaces seamlessly. The modern residence is the epitome of incomparable luxury design with the creative flare and vestiges of modern contemporary living which inspired from a sensation of breathtaking architectural achievement.
This fabulous luxury home features floor-to-ceiling windows overlooking the pool courtyard with large shutters; it makes the separation between indoor and outdoor living completely disappear. This is one of incredible SAOTA's Modern Villa in South Africa.
Photos : Adam Letch