Date of Publishing:
Architecture Design of The Artistic House
Description About The Project
The Artistic House, a creation of Dan & Hila Israelevitz Architects, unfolds as a single level masterpiece spanning 320 square meters. Commissioned by a creative couple, where the wife, an artist, shapes both her sculptures and the dwelling's aesthetic, this house goes beyond a mere abode. It's a familial haven.
Architectural Marvel:
Strategically placed adjacent to the family's old home, The Artistic House serves as a welcoming space for the couple's extended family. Indeed, the architects embraced the uneven terrain, craft a multi leveled floor that narrates an architectural story as one ascends through lush terraces and winding pathways.
Family Centric Design:
Designed for hosting and family joy, the house boasts play areas, a family den with a pool view, a guest gazebo, and an orchard with enchanting hideouts. Also, the architects envisioned a comfortable haven, evident in the well equipped master bedroom tailored for grandchildren.
Artistry in Every Corner:
At the heart of this dwelling is the homeowner's art. Sculptures and paintings seamlessly integrate into both exterior and interior spaces, infuse character and a distinctive touch. On the other hand, the entire structure harmonizes with her artistic style, create a living masterpiece where architecture and art dance in unison.
Museum of Homely Elegance:
Balancing an abundance of art without veering into a museum like atmosphere, the architects achieved a delicate equilibrium. The result is a home that not only showcases the family's creativity but also provides an intimate, inviting, and homely ambiance within its expansive design. Indeed, The Artistic House stands as a testament to the seamless fusion of architecture and art, where every corner tells a story and every space is a canvas waiting to be explored.
The Architecture Design Project Information: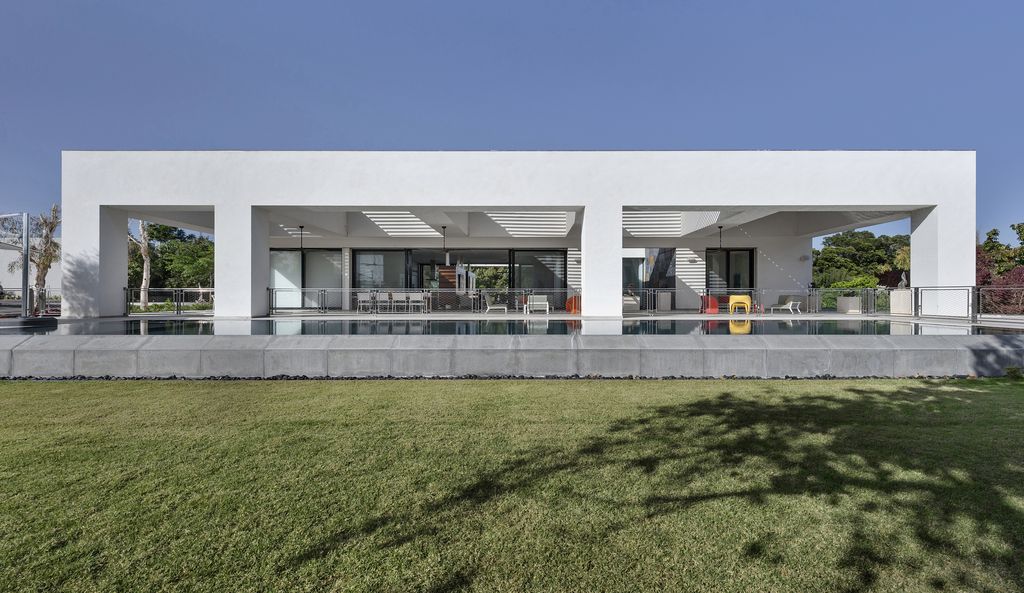 Indeed, overcome challenges of privacy and openness, the architects devised a modern – classic style with geometric lines.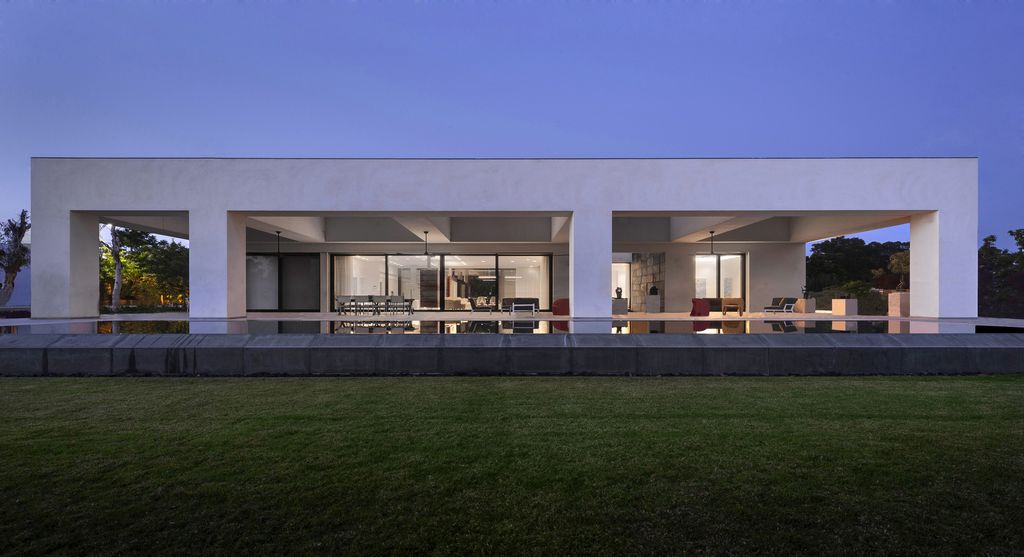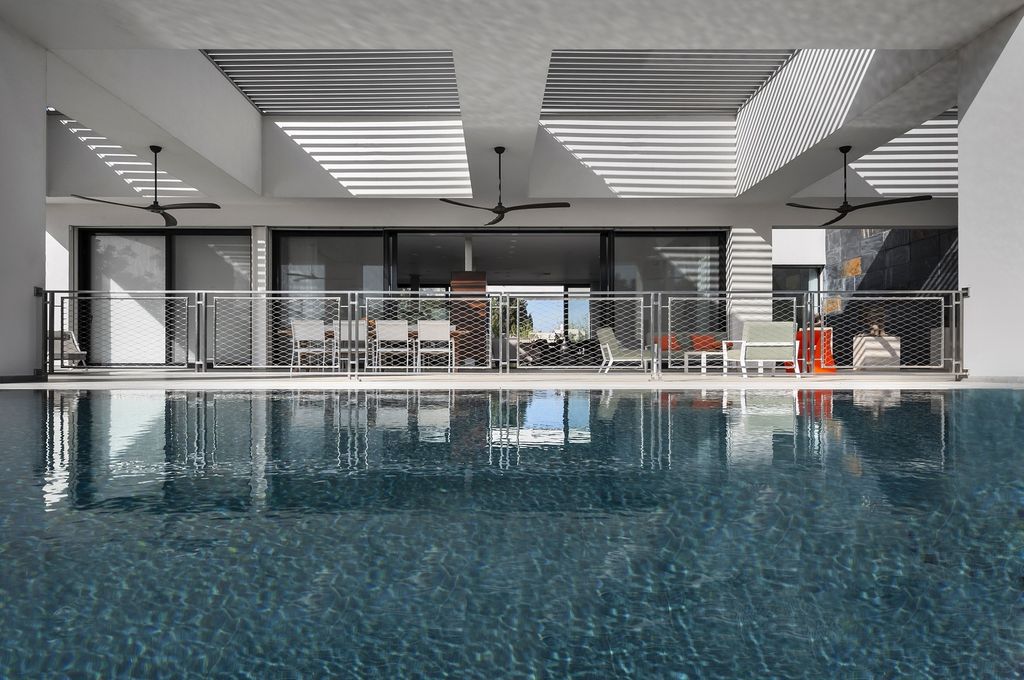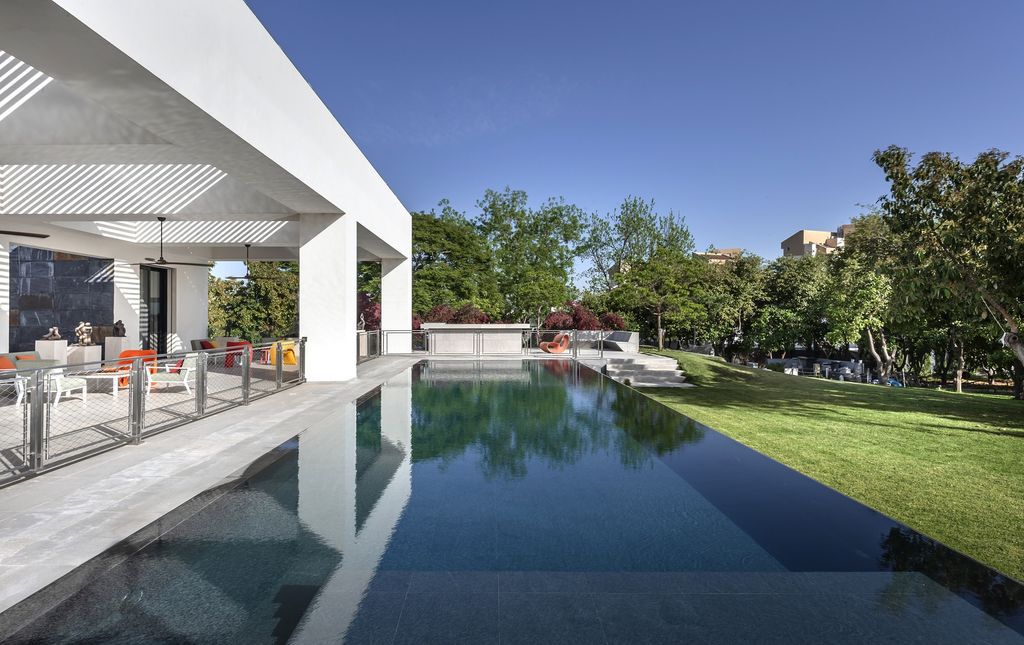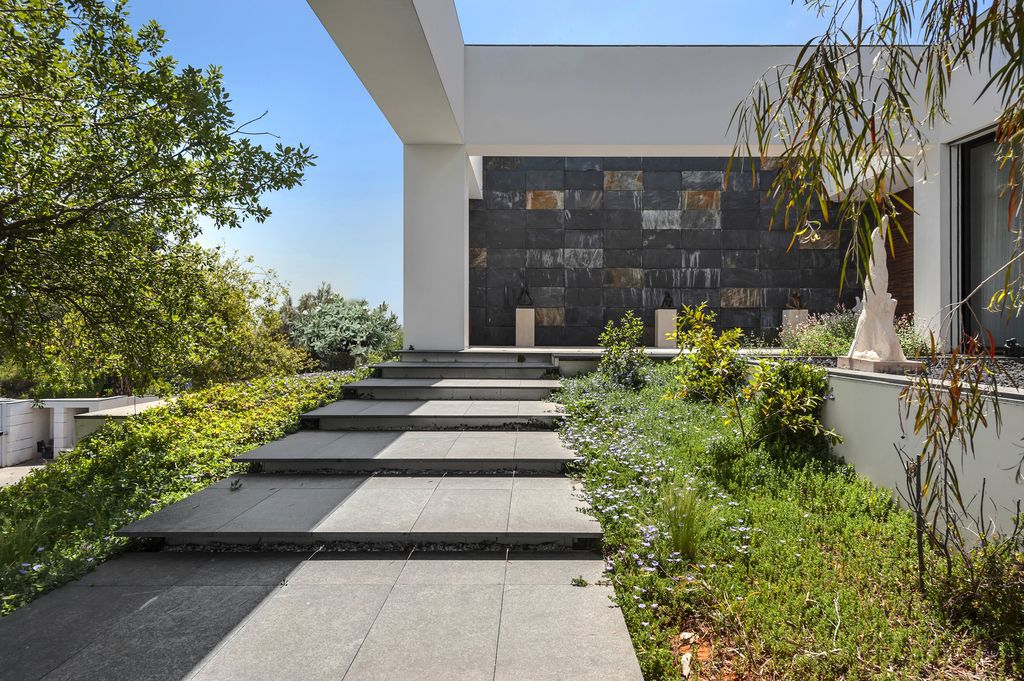 The design includes visible bridges and walkways connecting spaces, ensure a harmonious flow. Challenges in create intimacy within the spacious public areas were met with ingenious solutions like hanging screens. Also, delicately separate functions without compromise the sense of openness.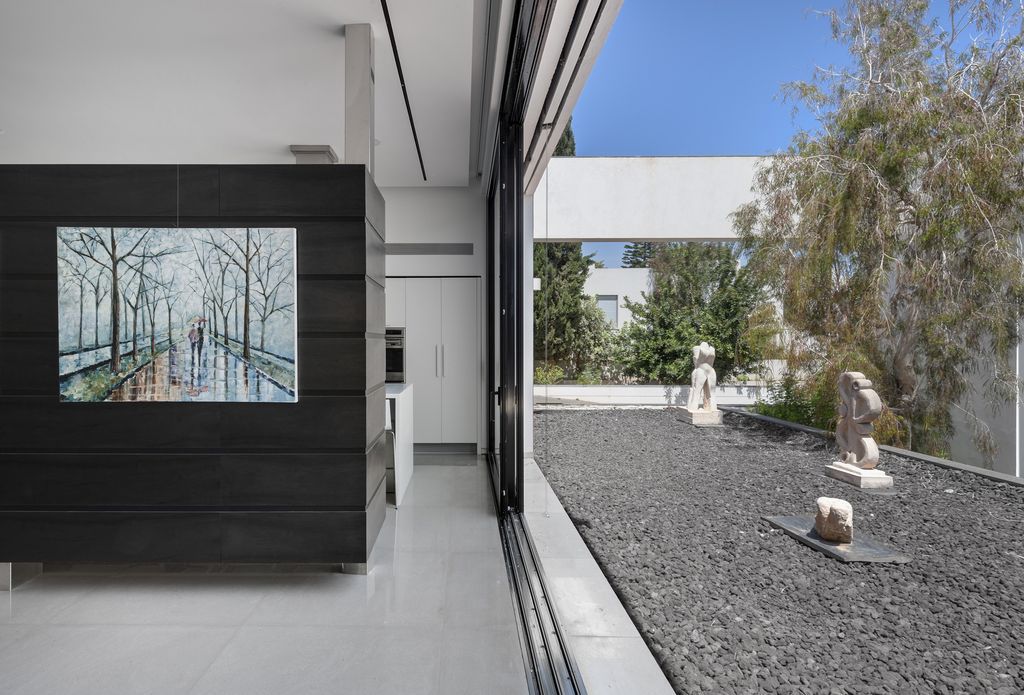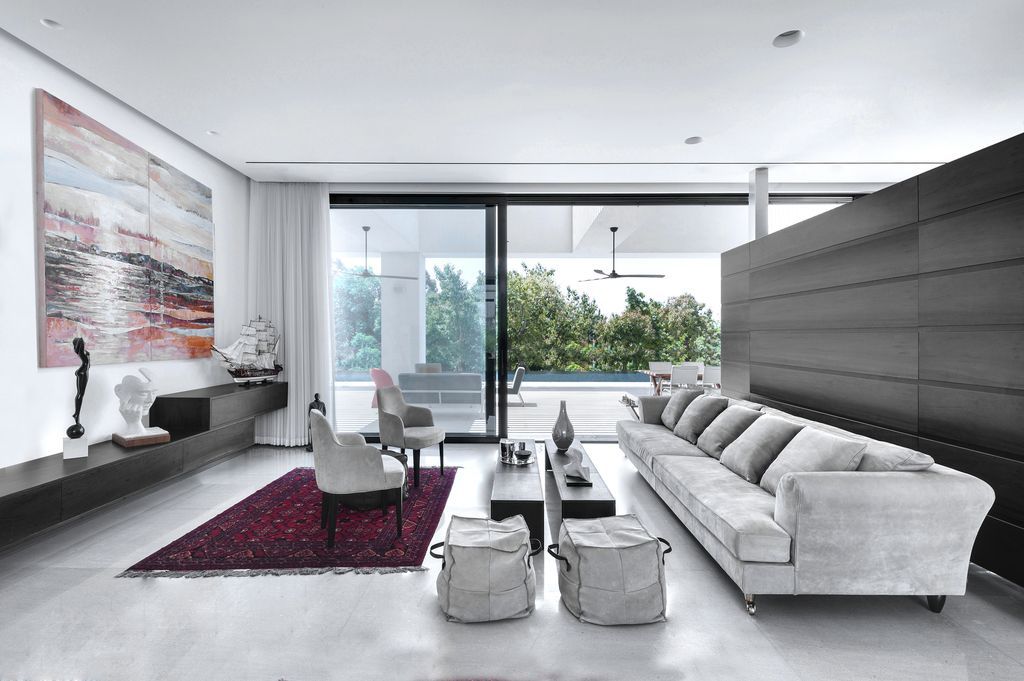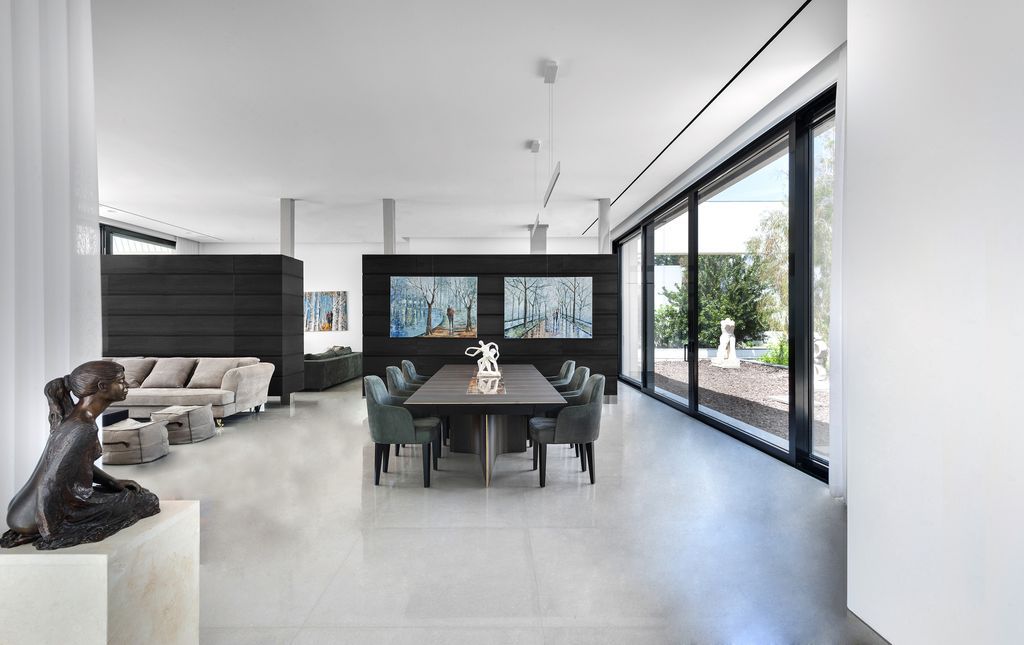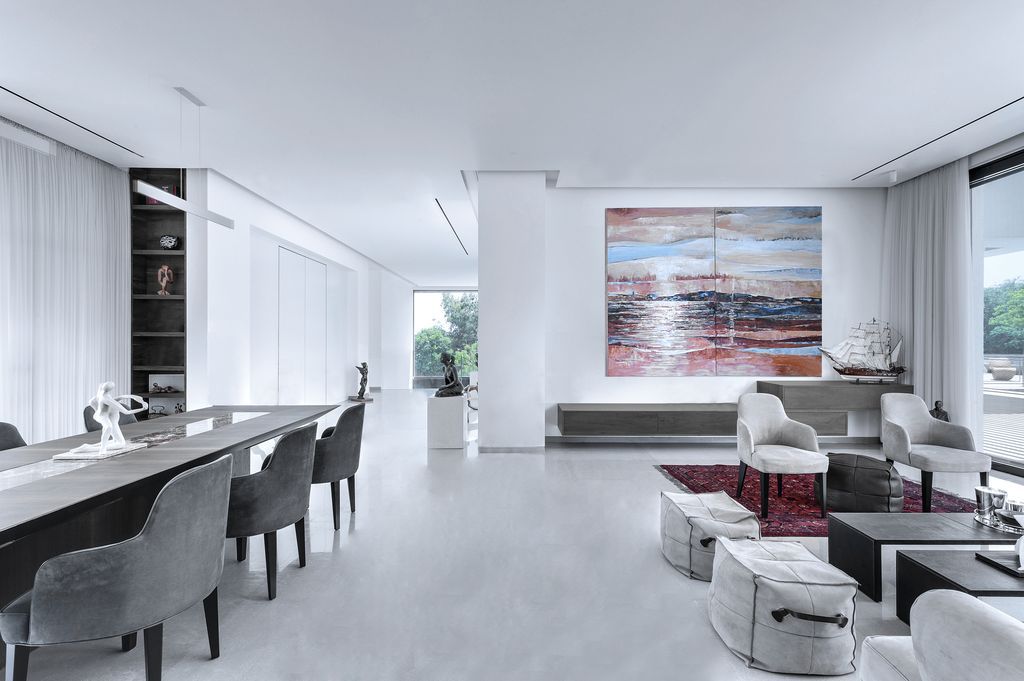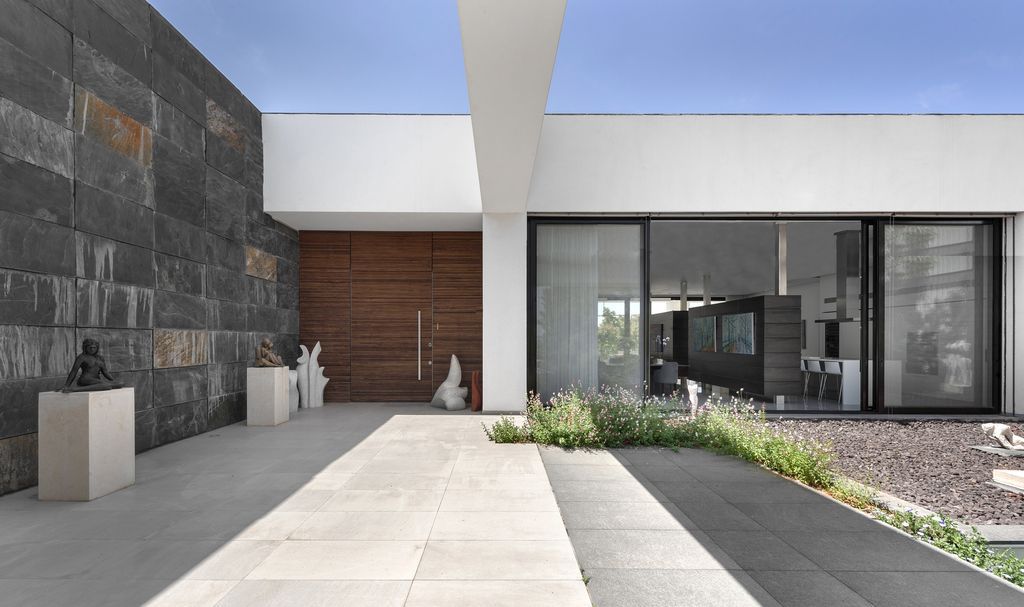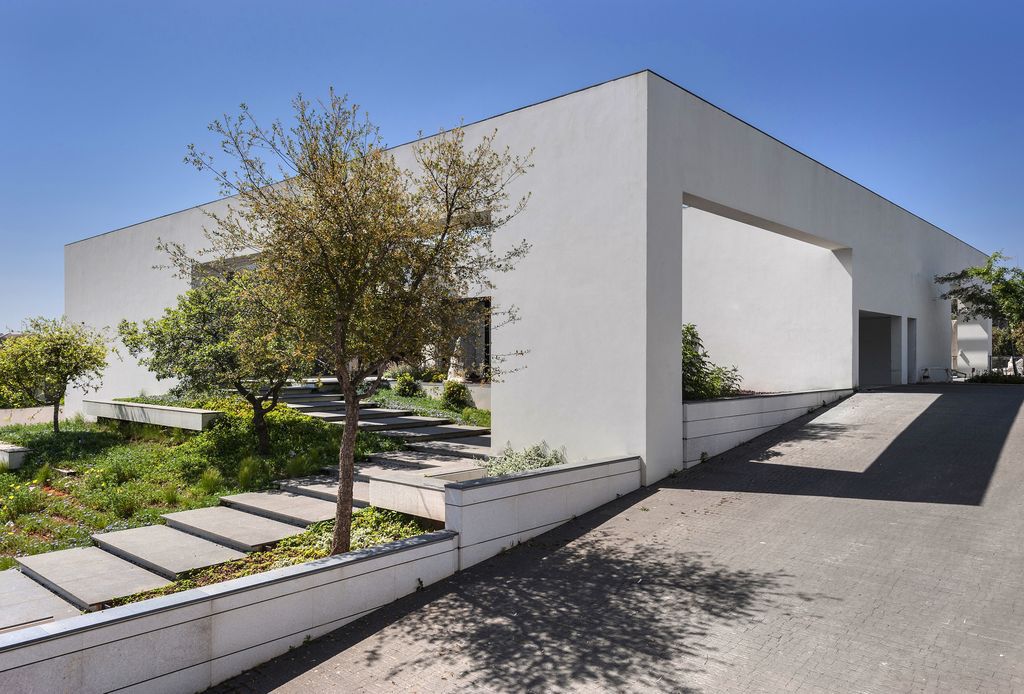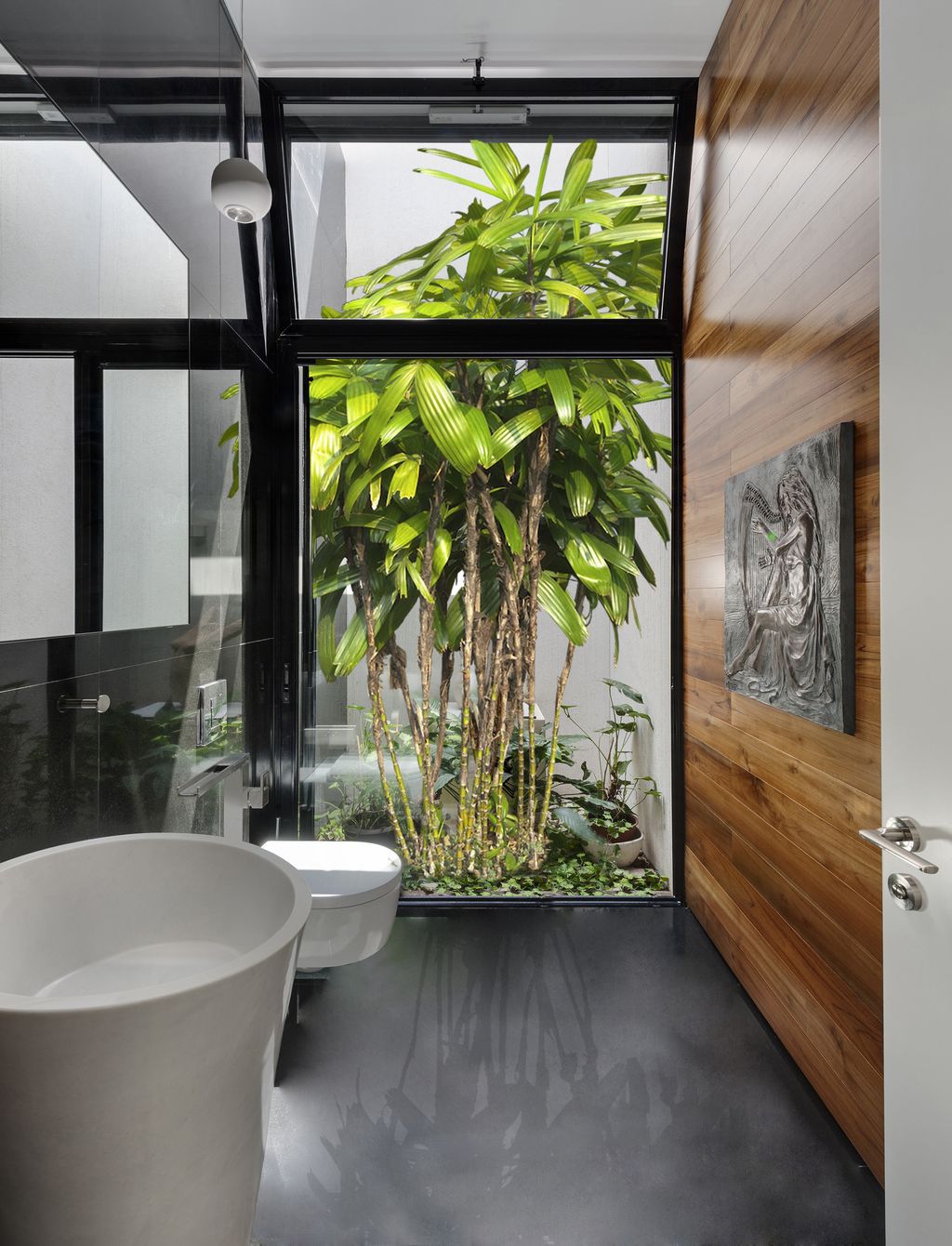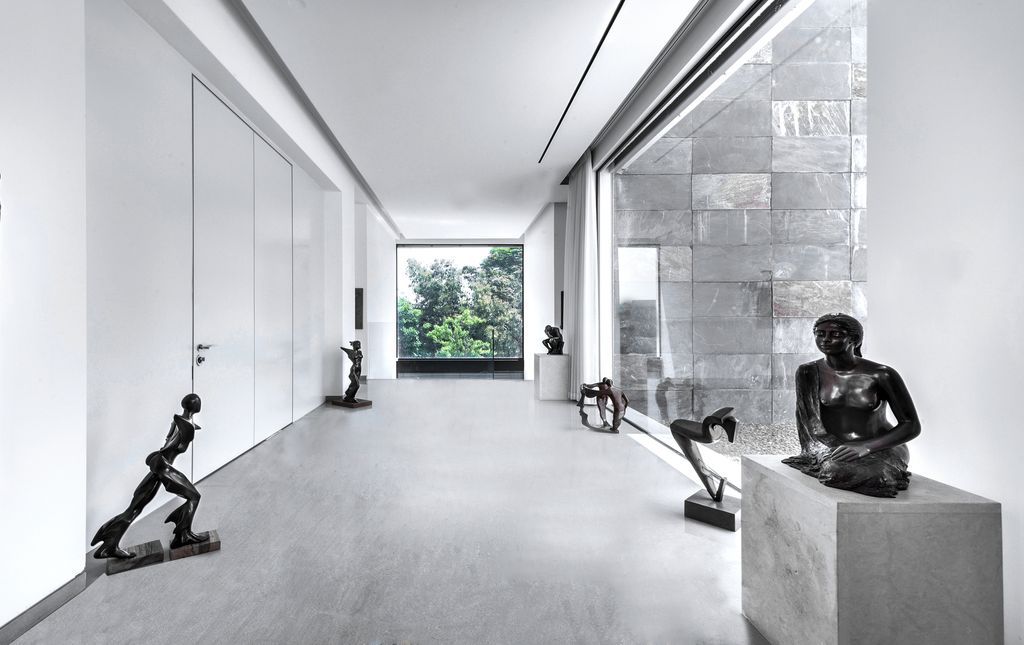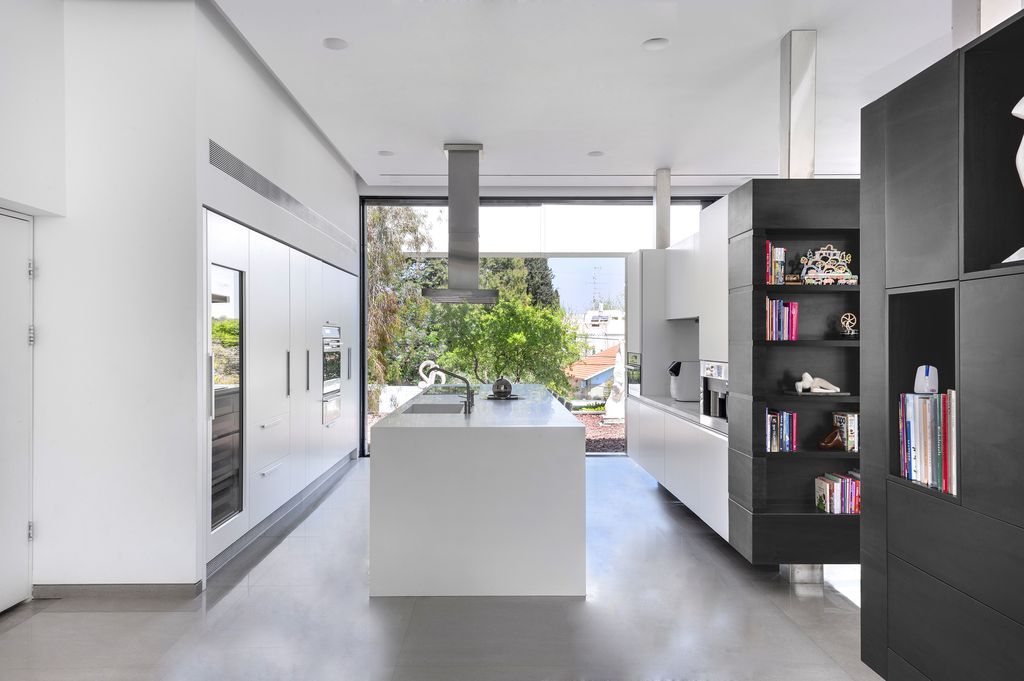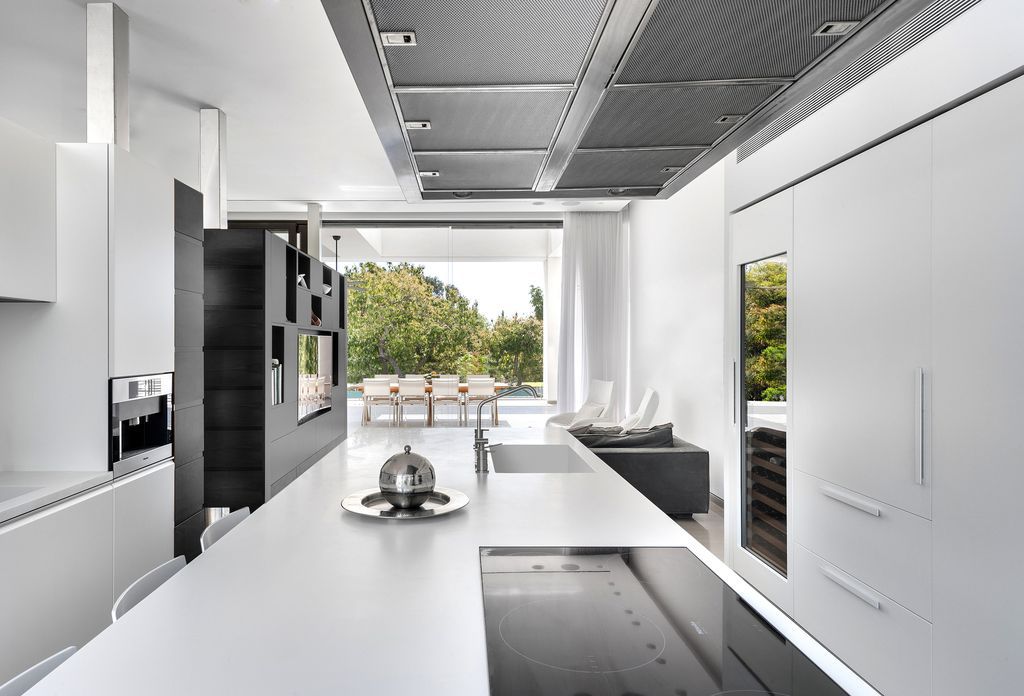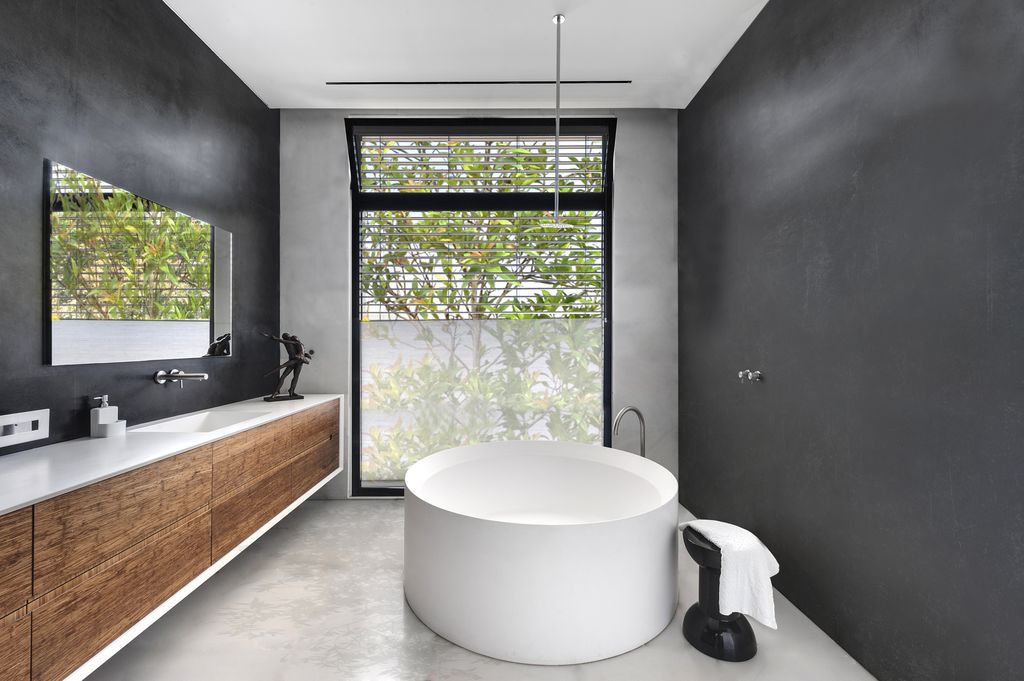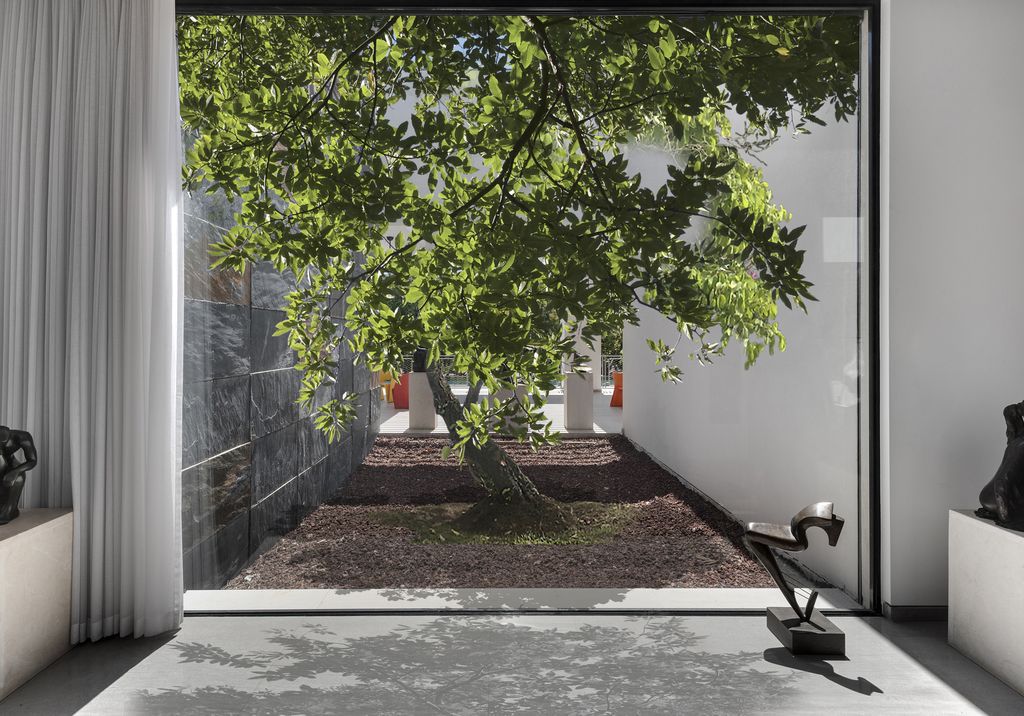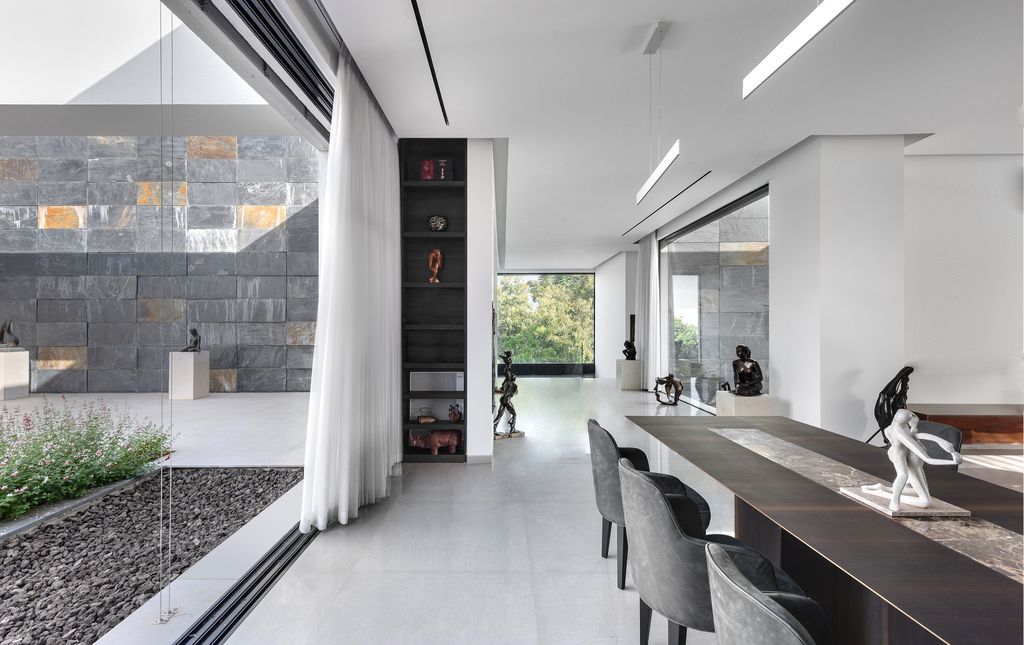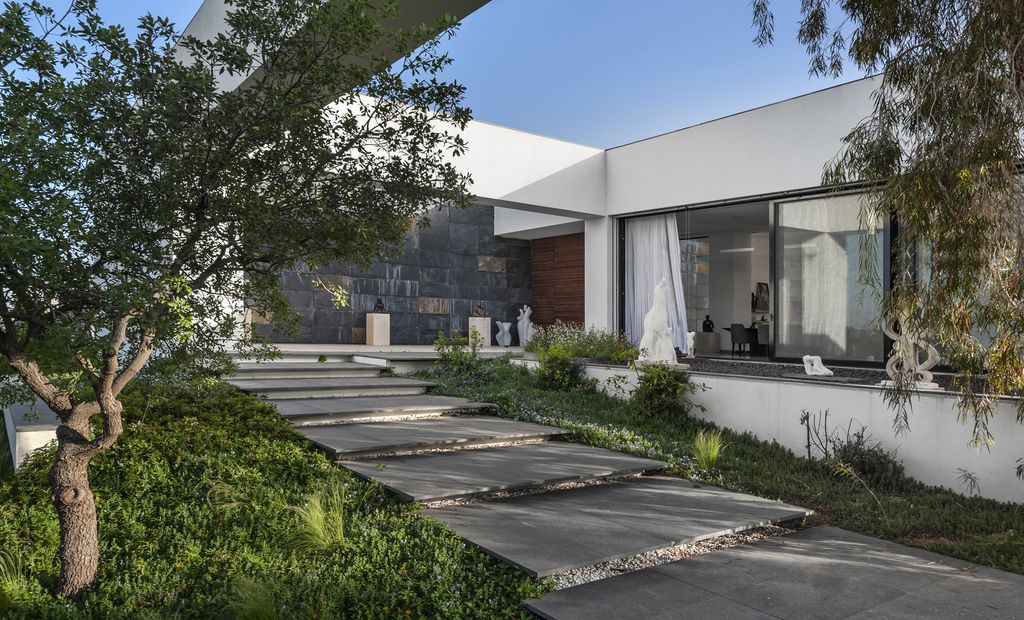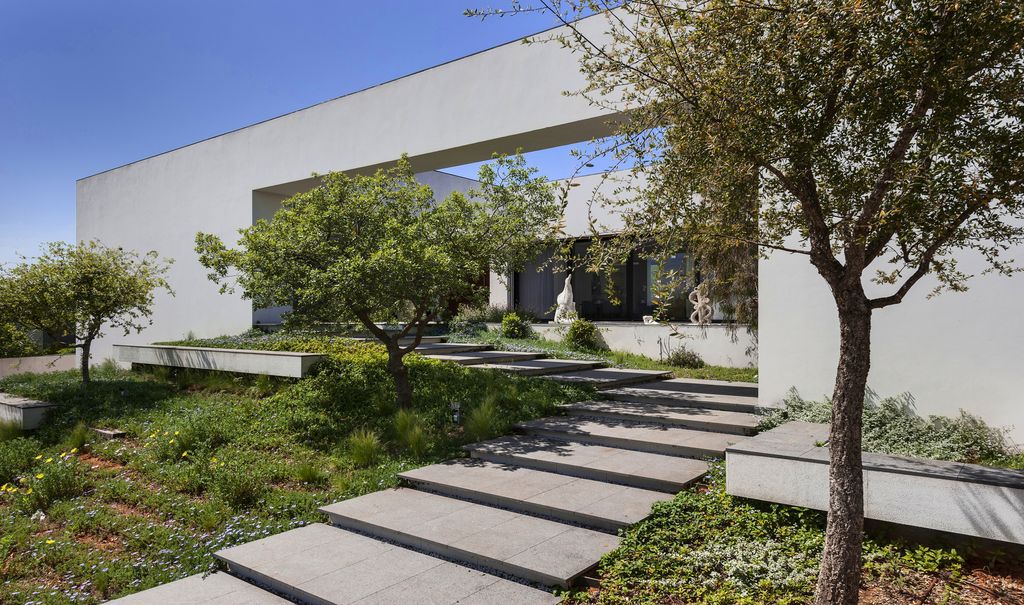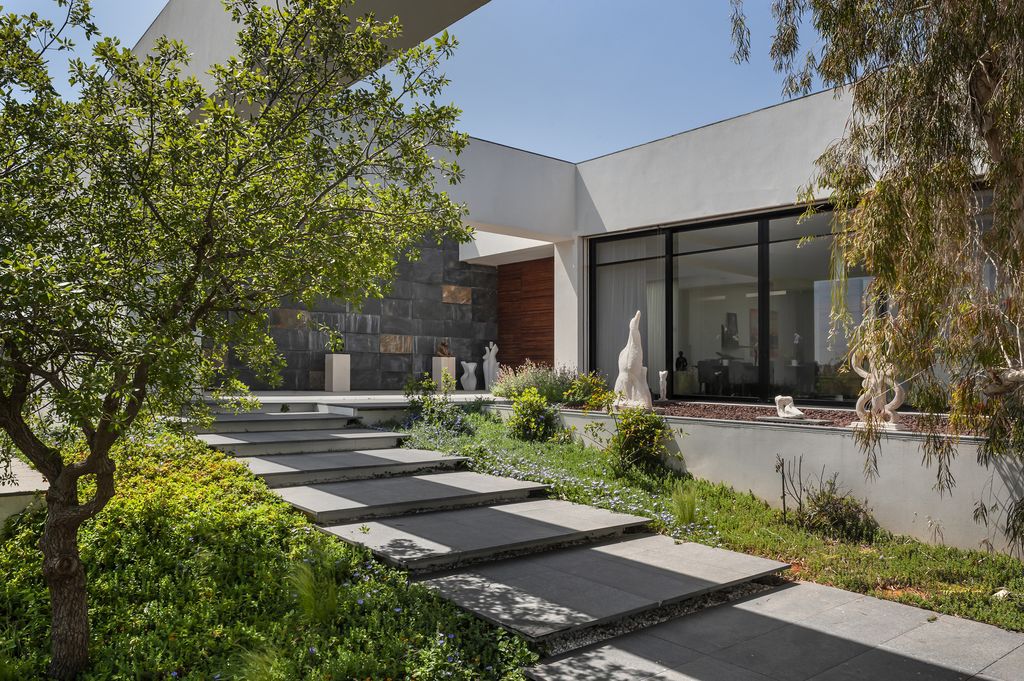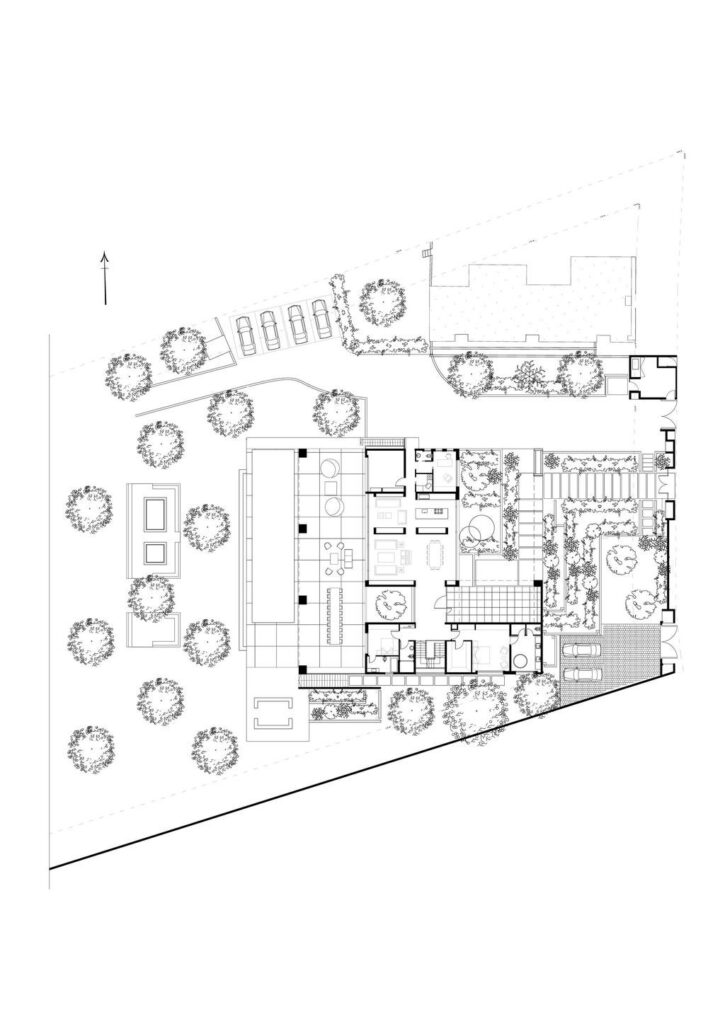 The plan of this house.
The Artistic House Gallery: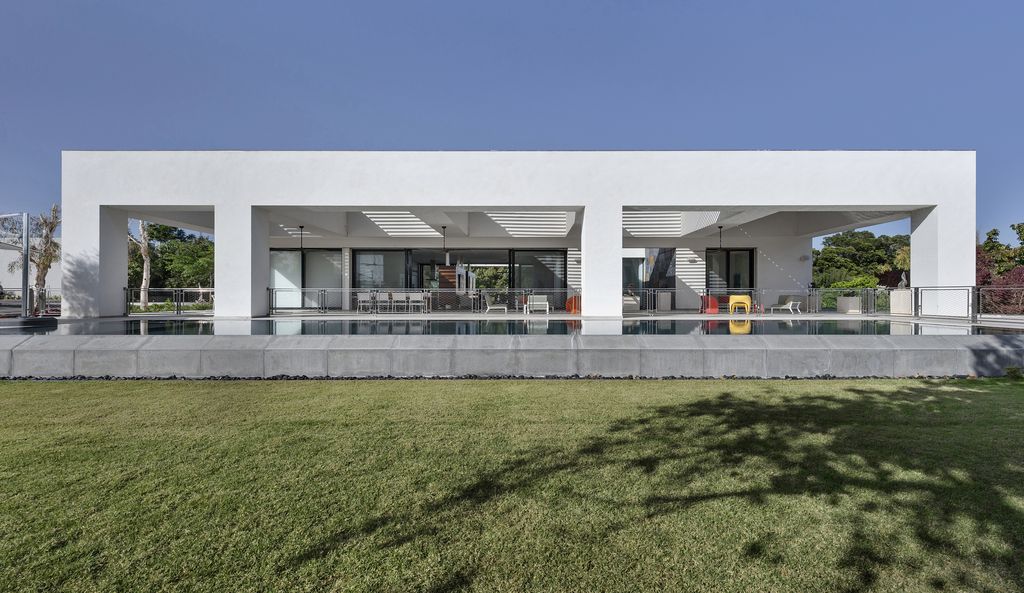 Text by the Architects: The house, which covers an area of ​​320 square meters, was built as a single level on a 6-acre estate. This house belongs to a married couple, the wife is an artist. Also, it was built right next to the old family home on the same estate, as a frequent hosting space for family members – their children and grandchildren. The couple went as far as planning a well equipped master bedroom for the grandchildren. So that they would be able to stay over in maximum comfort. 
Photo credit: Oded Smadar | Source: Dan & Hila Israelevitz Architects
For more information about this project; please contact the Architecture firm :
– Add: Victor Hugo St 17, Tel Aviv-Yafo, 6809262, Israel
– Tel: +972 3-683-9303
– Email: arch@israelevitz.com
More Projects in Israel here:
---