Date of Publishing:
Architecture Design of Void House
Description About The Project
Void House designed by i2a Architects Studio is an impressive project which blend the tropical modernism into the landscape. Located on Thrissur, India, the house shaded and holds courtyards, to provide air across the site yet still ensure the privacy for the owners.
The planning concerts with the site, explicitly protecting maximum trees within this green landscape. Upon entry to the house, one is amazed by the grandeur of the interior spaces. One welcomed into a well lit guest living area with courtyards abutting it on the Southern as well as the Northern side of the house. Also, these niches of courtyards are engaged for leisure during the morning or evening hours by the residents and guarantee cross – ventilation across the lower part of the house with the public areas like the living area, double height dining and kitchen area, wash and circulation cores along with private areas – two bedrooms.
On the other hand, the upper floor comprises a library alongside the double height courtyard and two bedrooms. One of the bedrooms has access to the linear courtyard. Hence, ensure the presence of nature at every corner while the other has views into the South side courtyard. In addition to this, the shadows perpetuated by the jhallis vigorously change throughout the day with varying intensities and colors of light streaming in. This reposeful experience is unlike any other and accentuates modern minimalistic architecture. It maintains a simple yet vibrant color as well as a material palette consisting of wood, concrete, and natural stone.
The Architecture Design Project Information: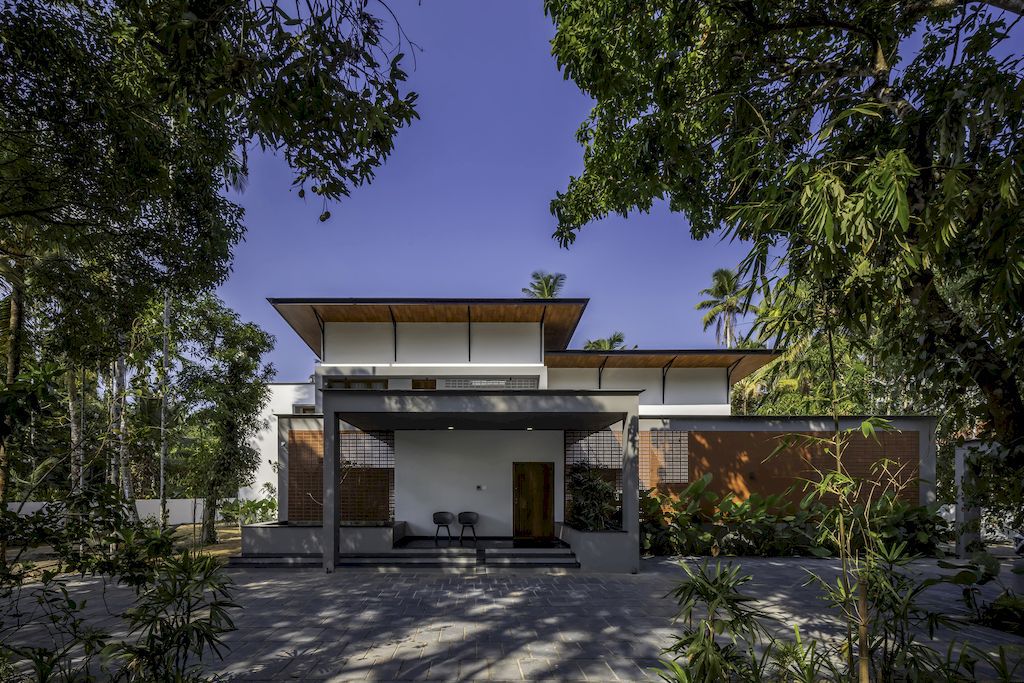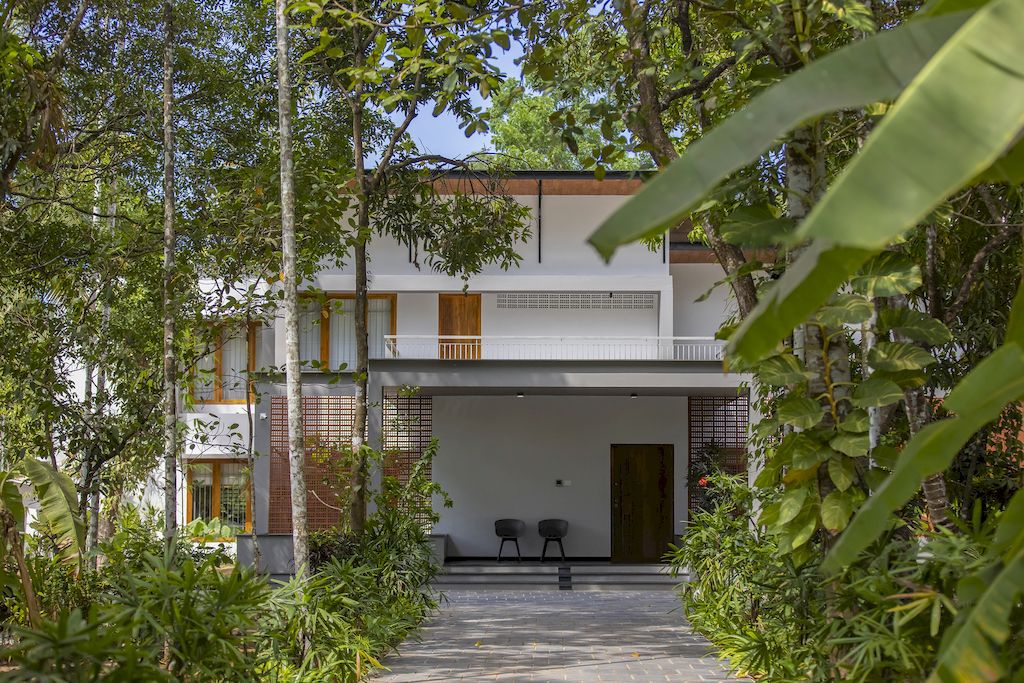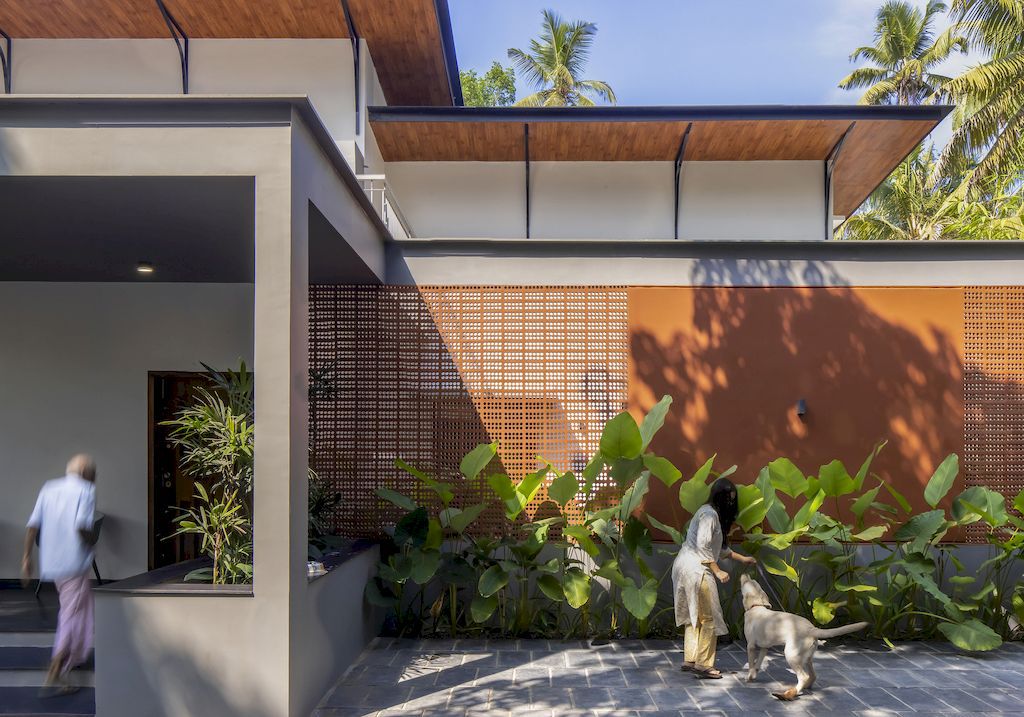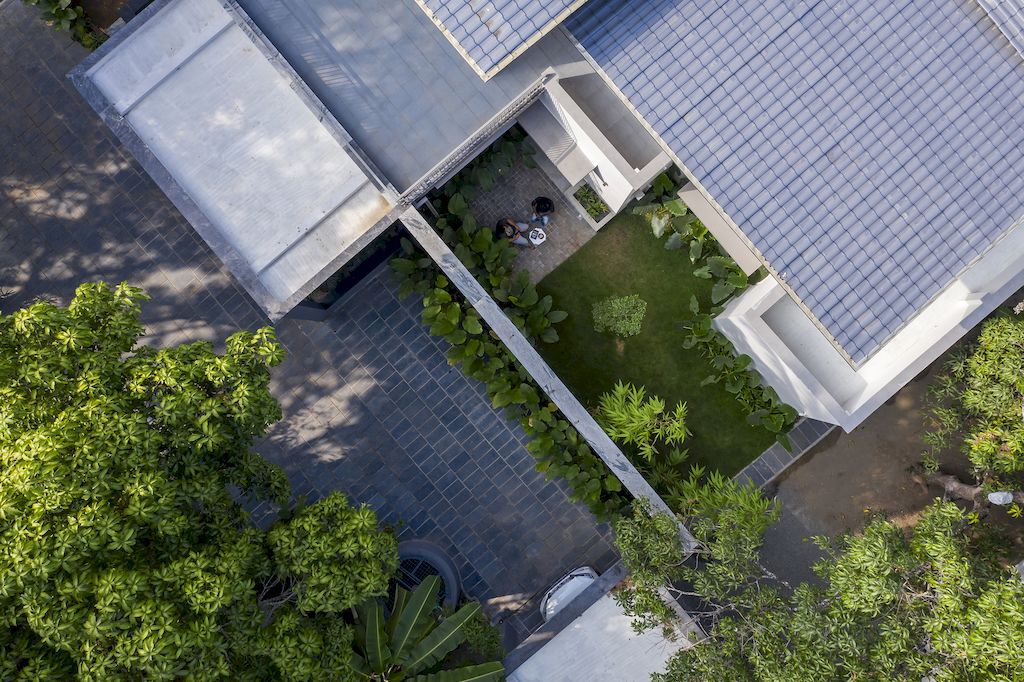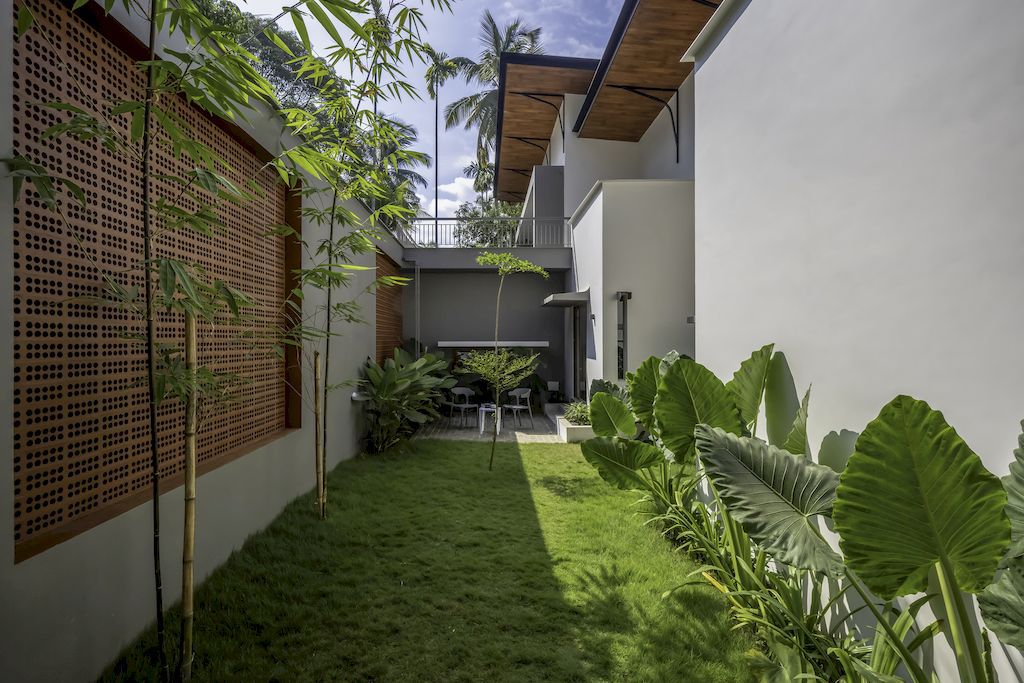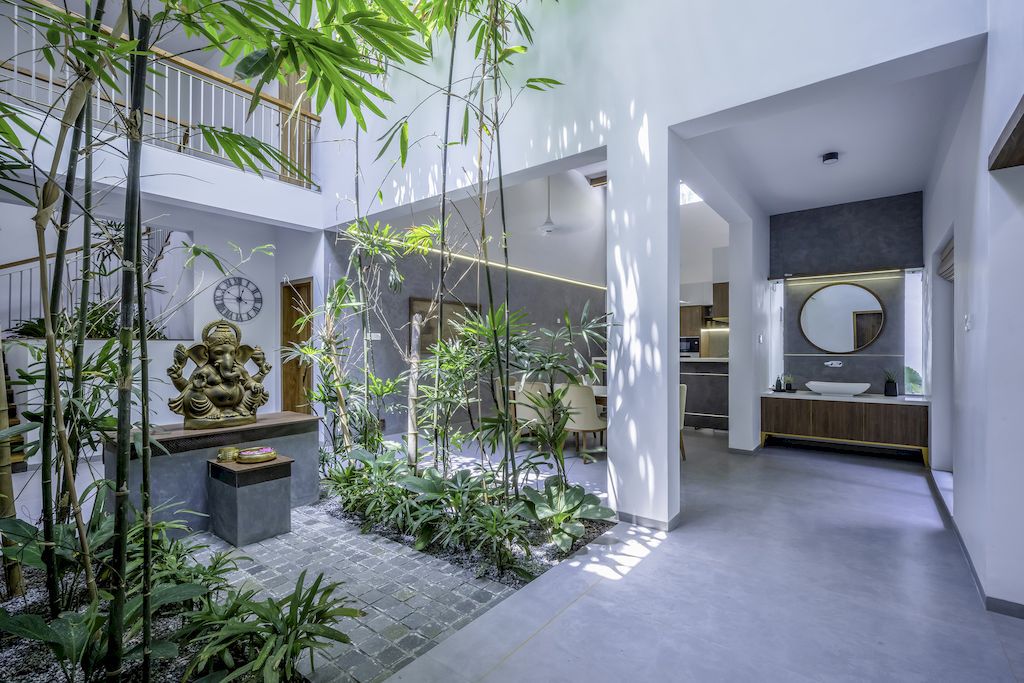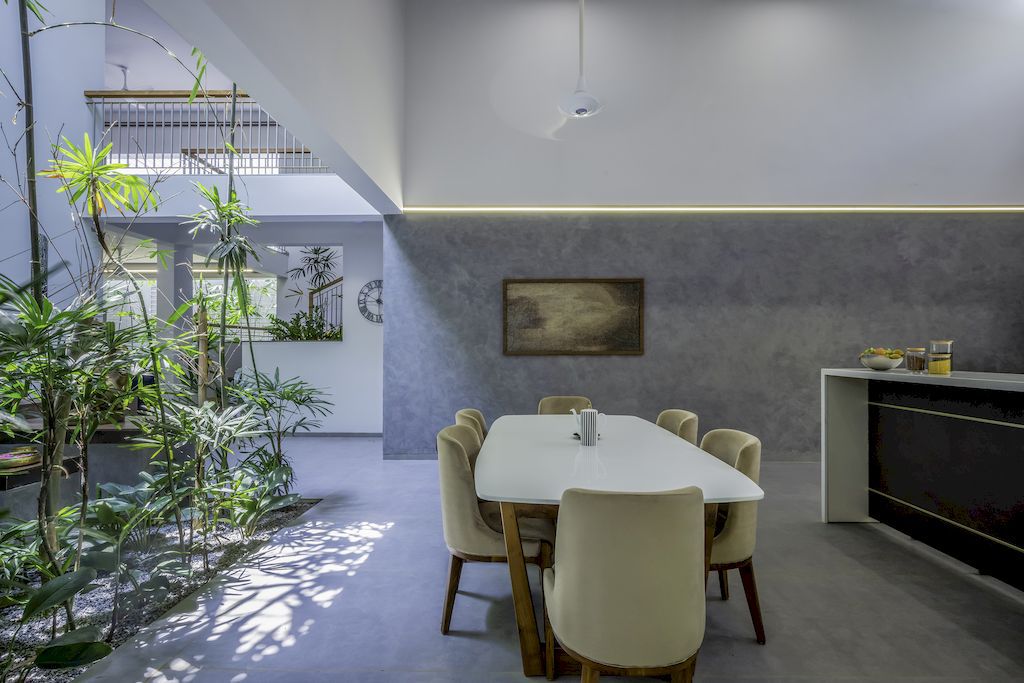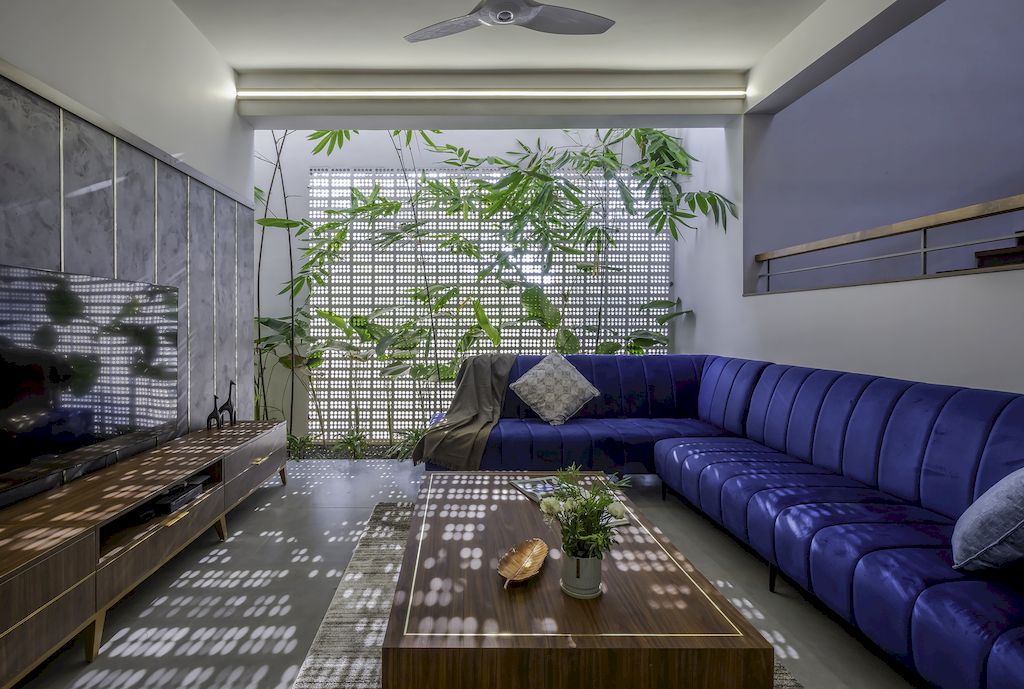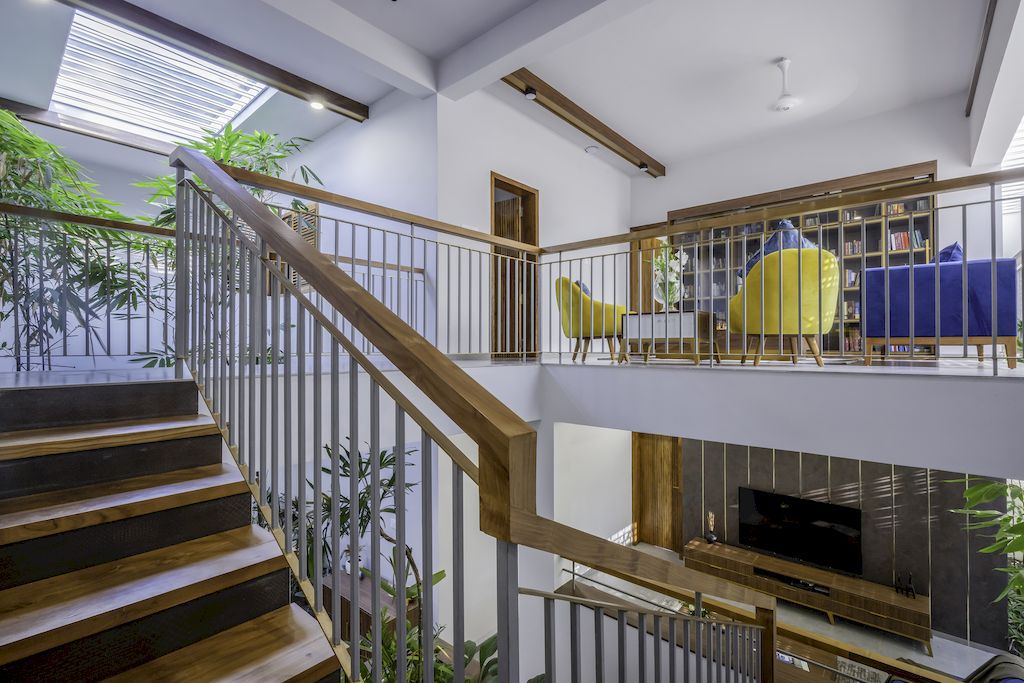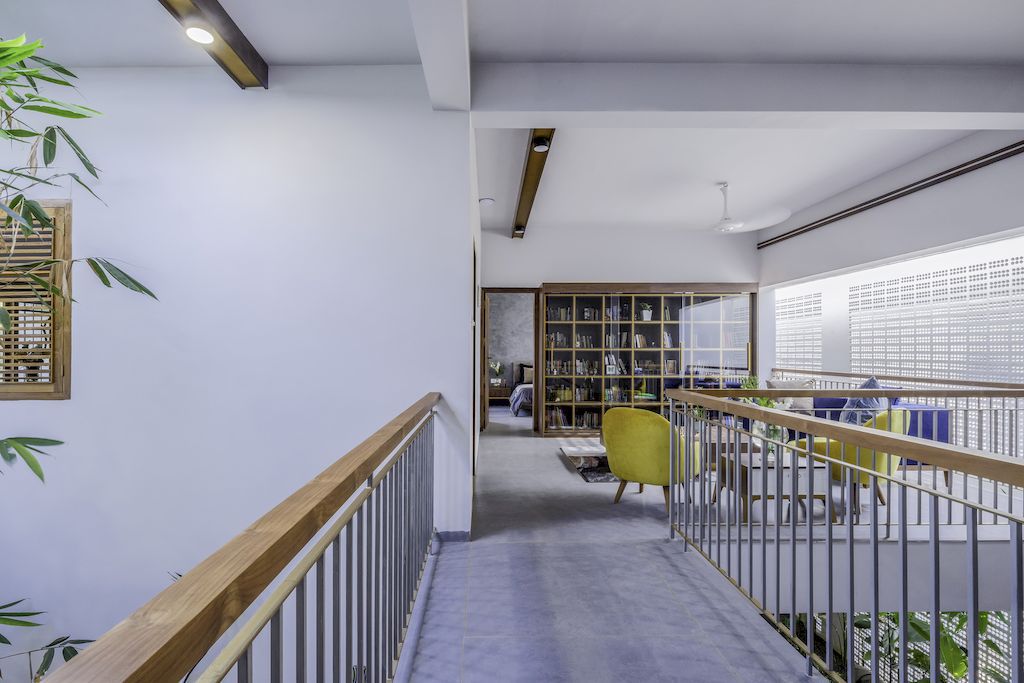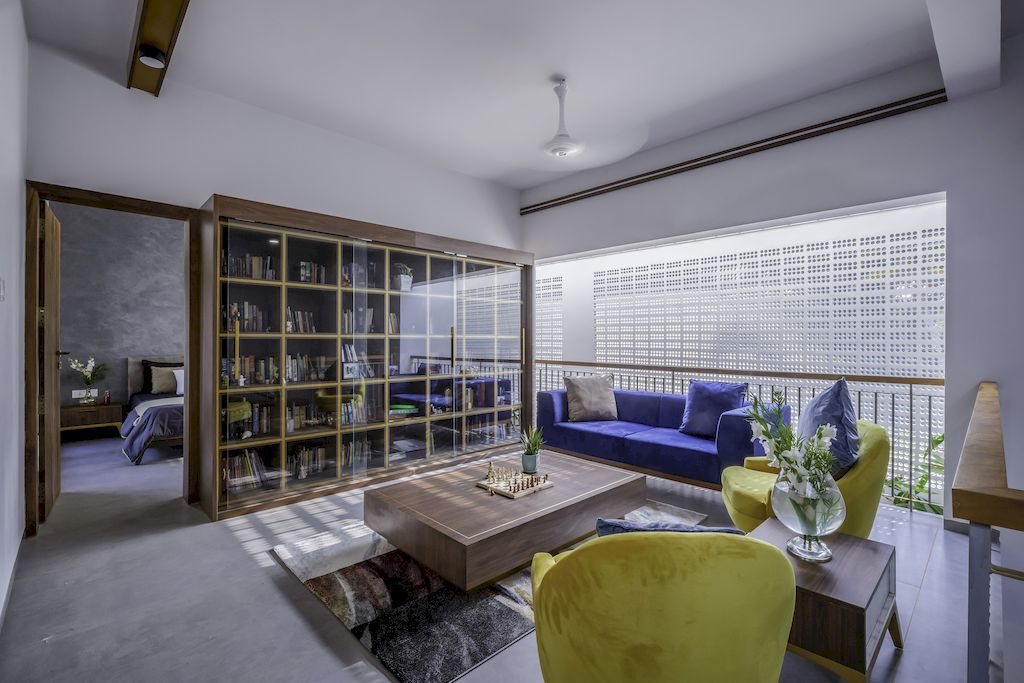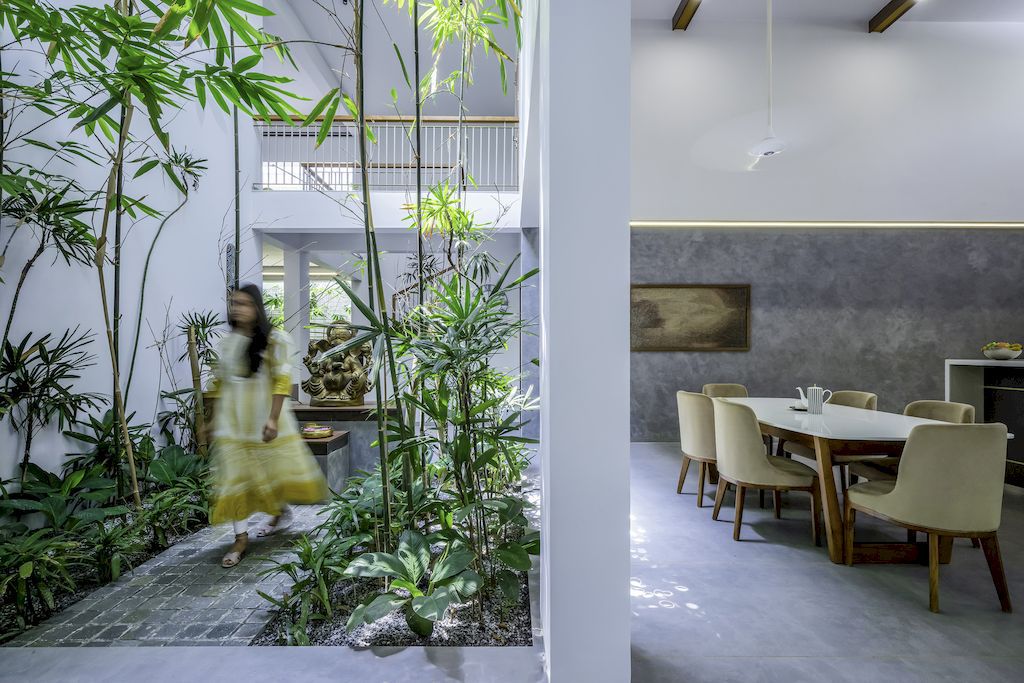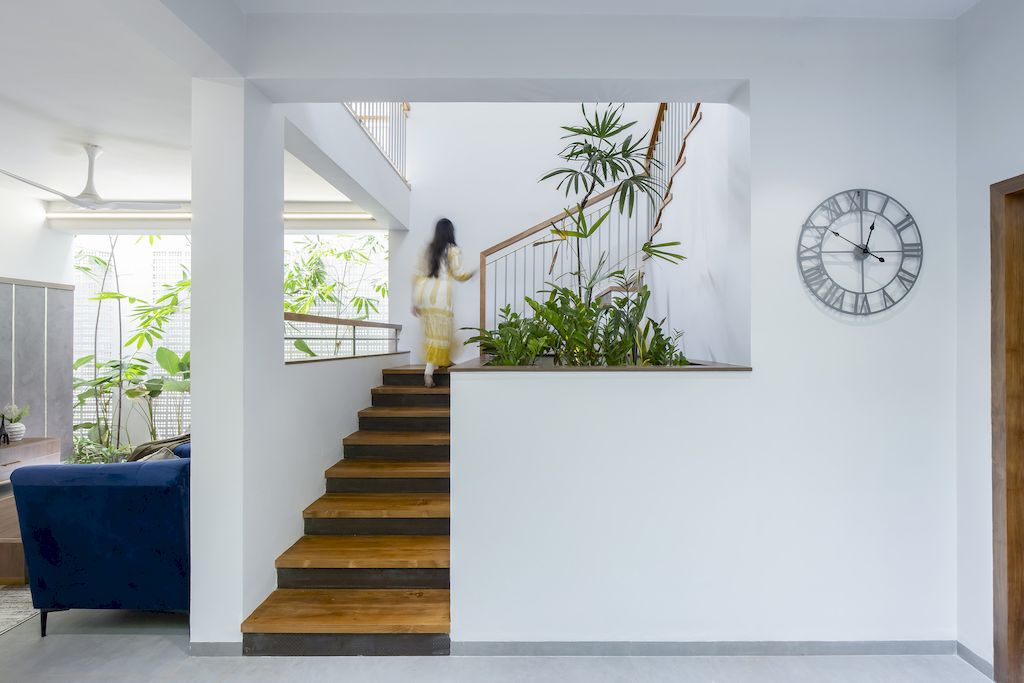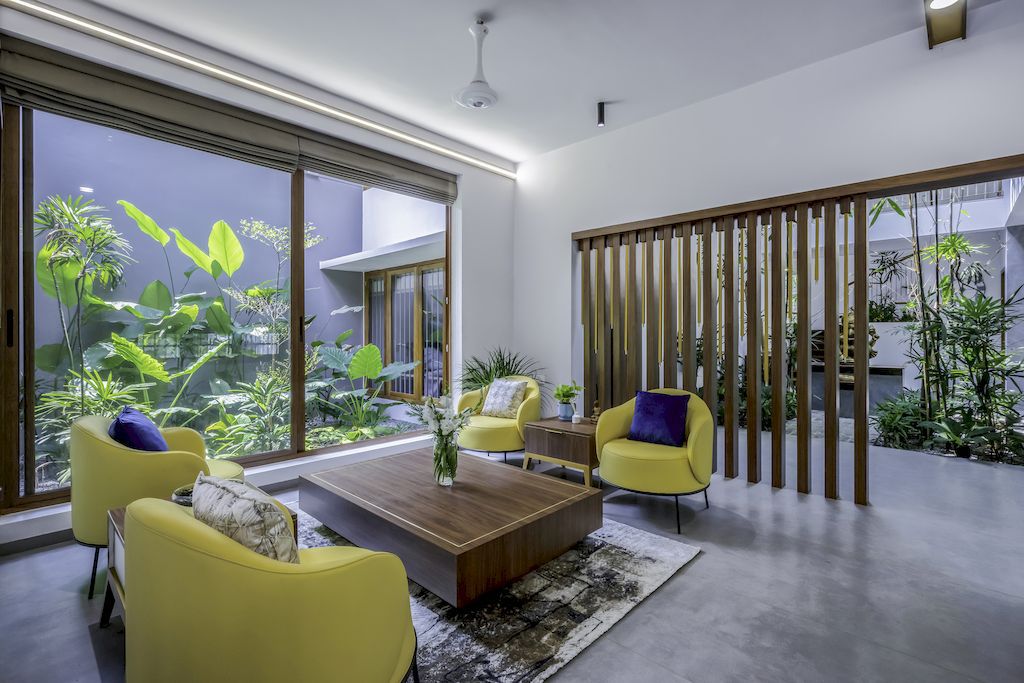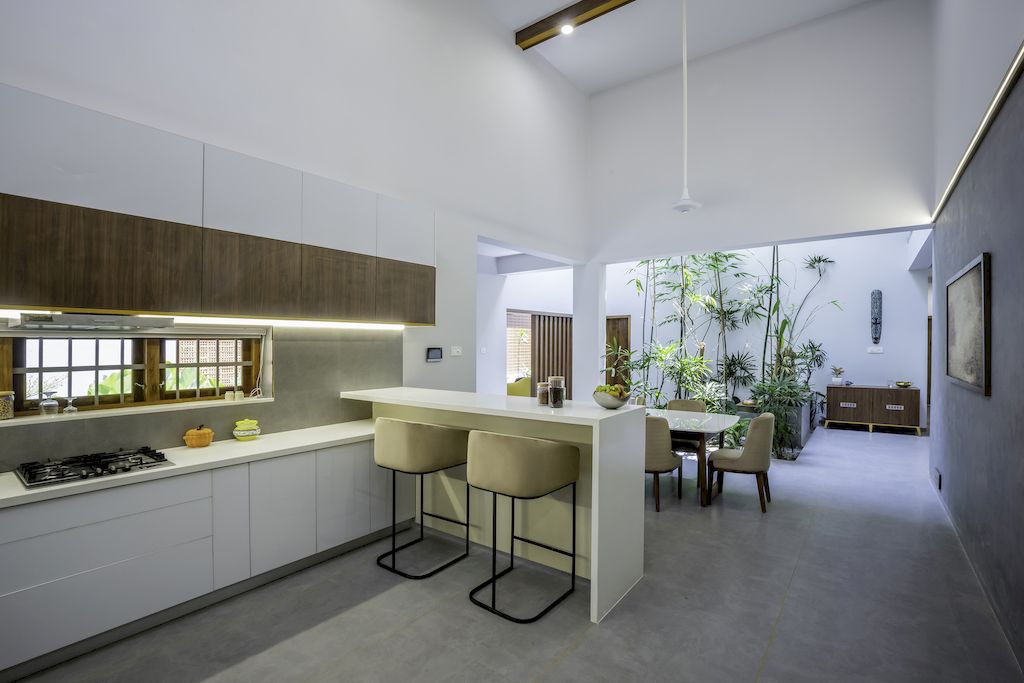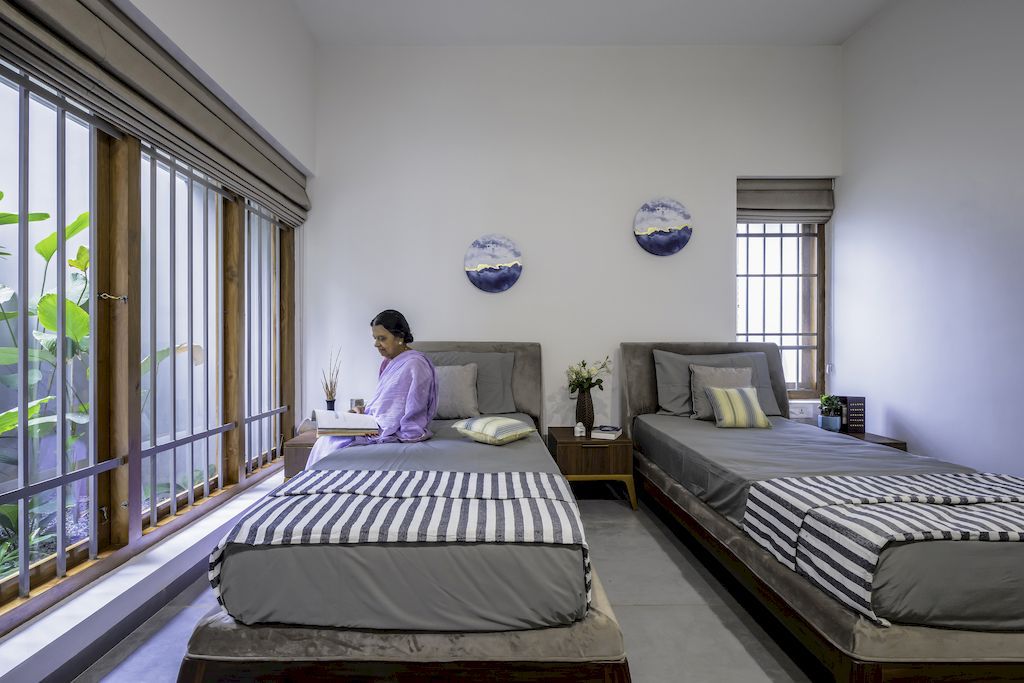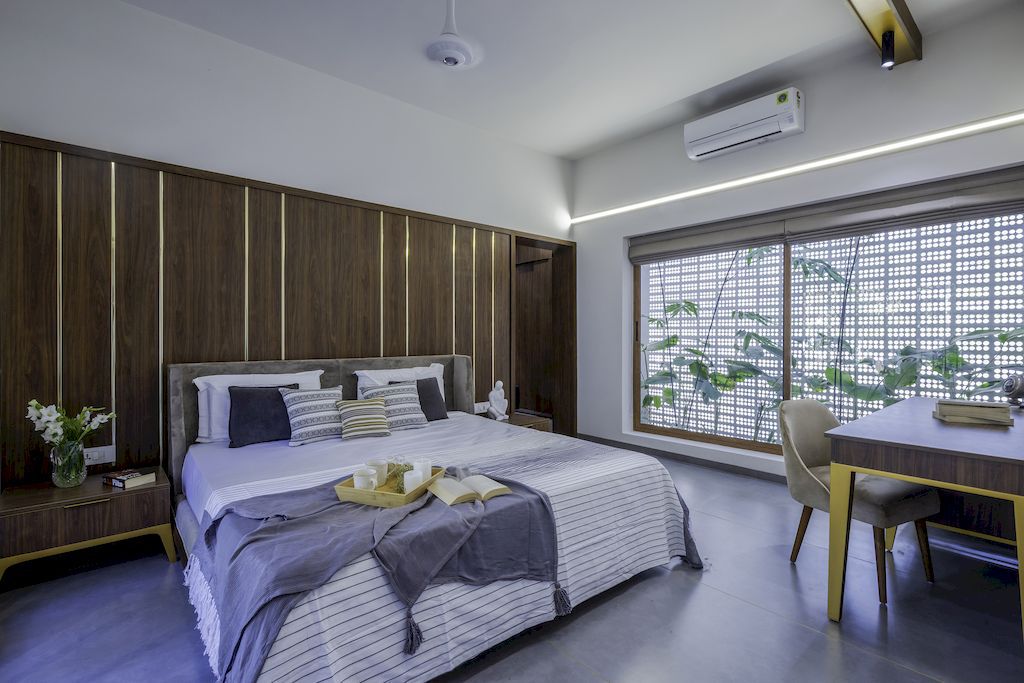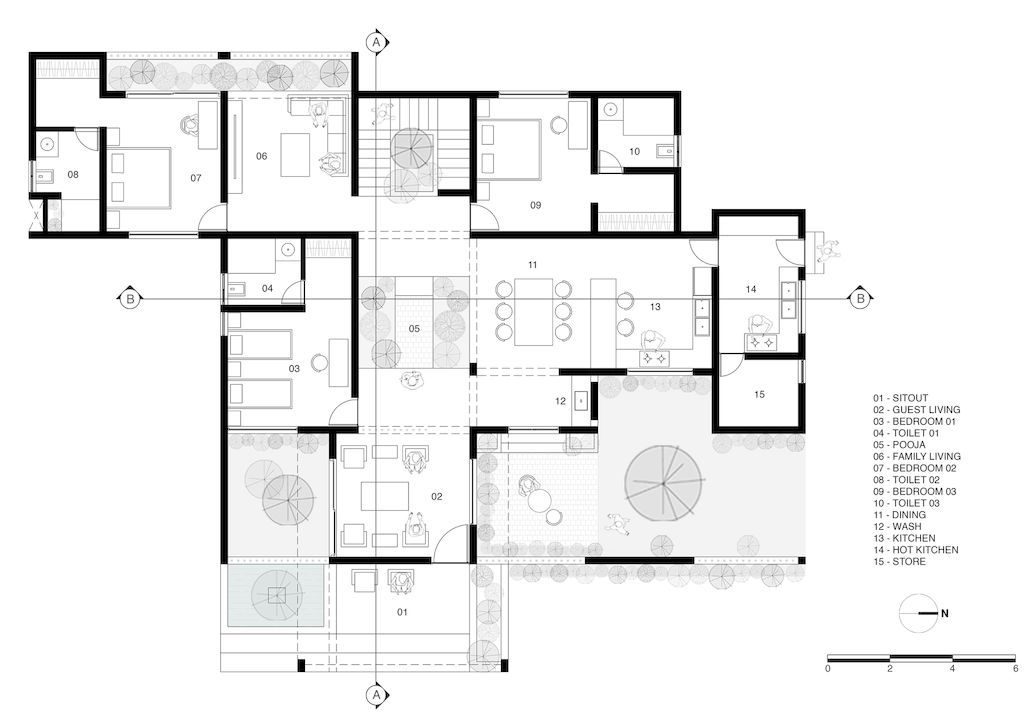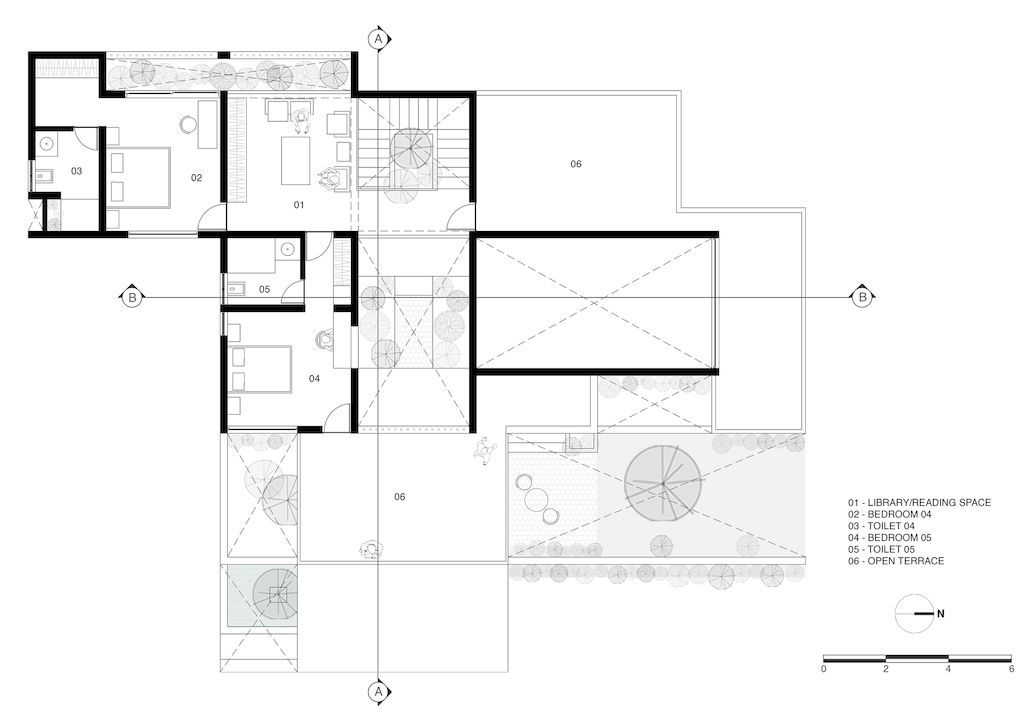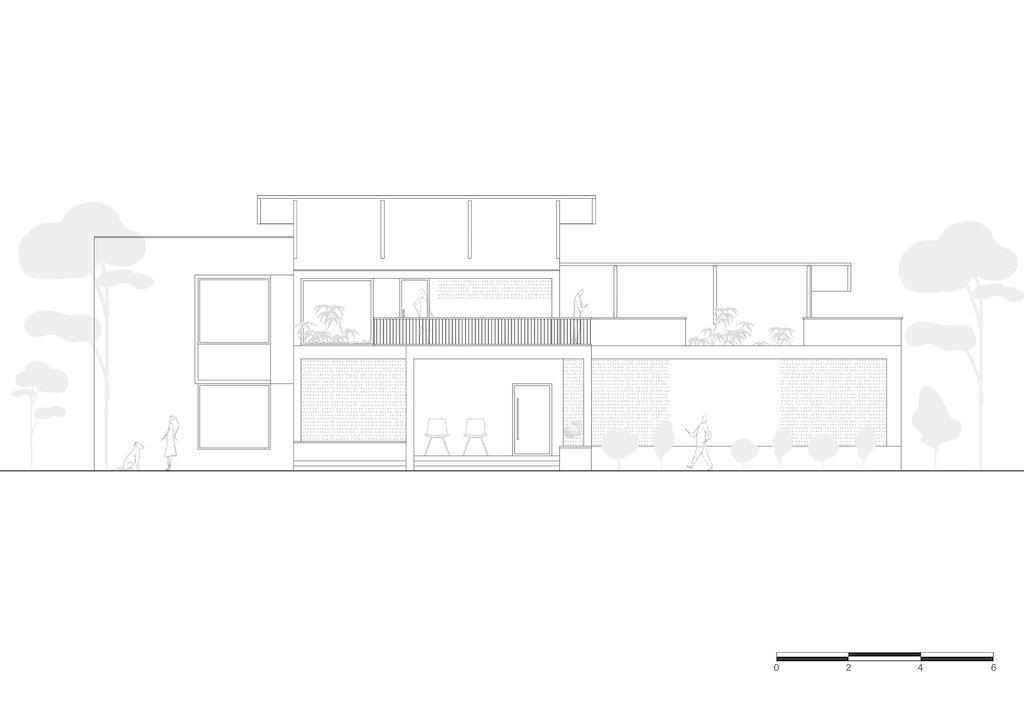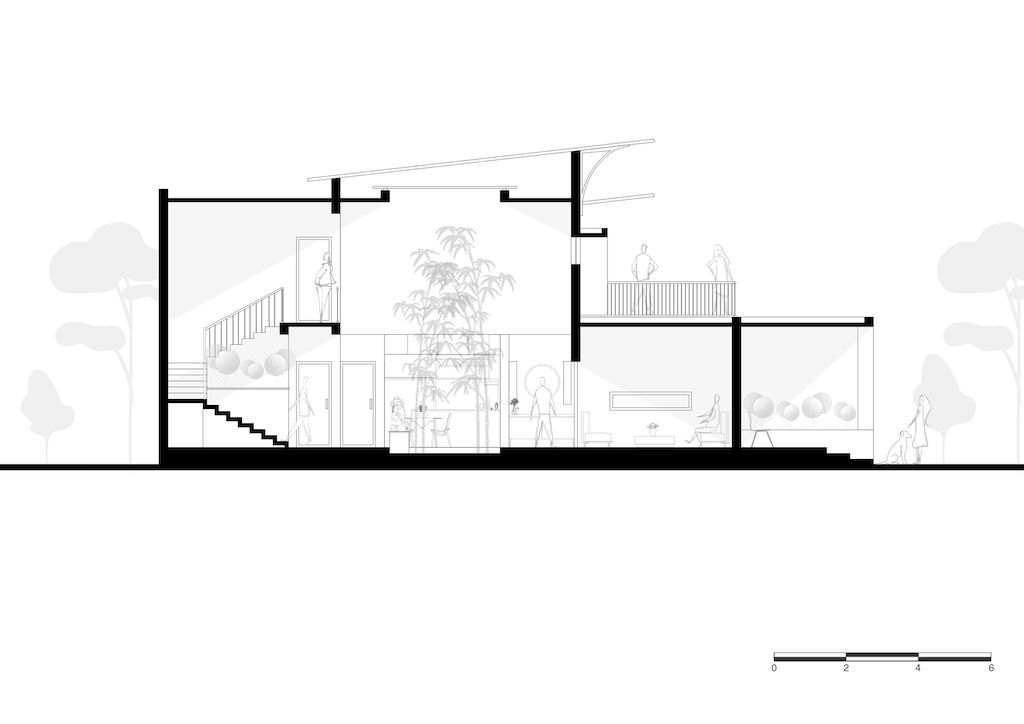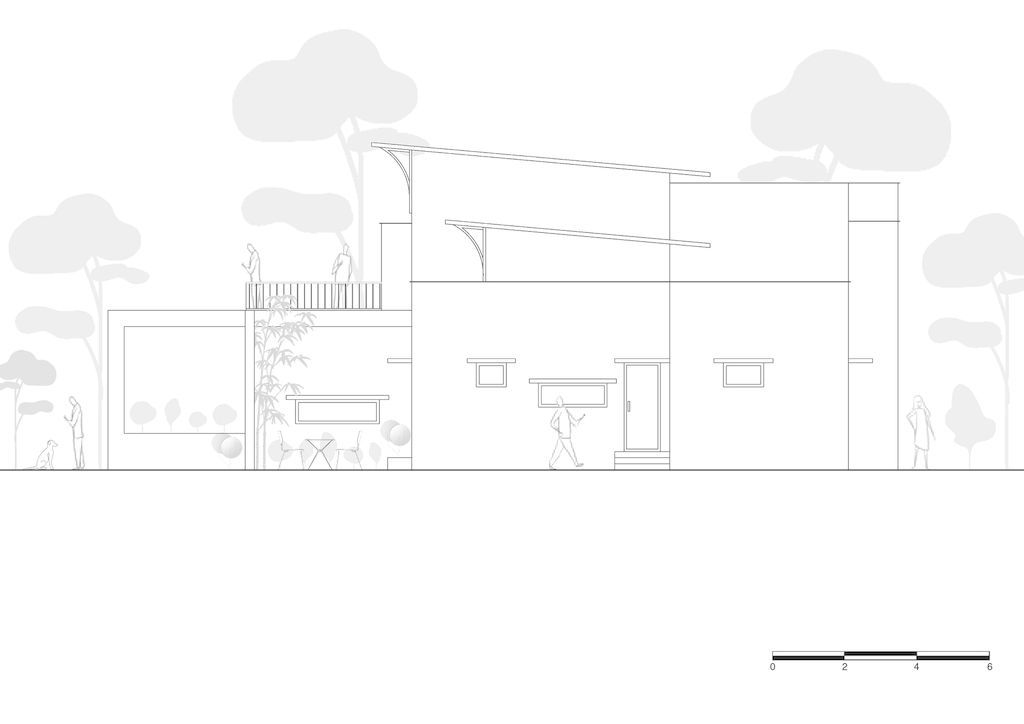 The Void House Gallery:
Text by the Architects: In the lush green 34 cent site, is located this abode belonging to the client that can be spotted only in a fleeting glimpse. This welcoming elevation reflecting tropical modernism seamlessly blends into the landscape, creating a sense of curiosity in the observer as to what lies beyond while maintaining the privacy of residents. This humble east-facing house is heavily shaded and holds courtyards within to facilitate the free flow of air across the site. Porosity is maintained at all sides to ensure easy flow into the residence. VOID derives its name from this porosity.
Photo credit: Running Studios| Source: i2a Architects Studio
For more information about this project; please contact the Architecture firm :
– Add: Vinpy Nagar, Paravattani, Thrissur, Kerala 680005, India
– Tel: +91 8086766222
– Email: [email protected]
More Projects in India here:
---