Architecture Design of Wind House
Description About The Project
Wind House designed by Mobius Architekci is a unique house located in the vicinity of the Kampinos Forest near Warsaw. This organic approach resulted in a completely unusual design where there are no completely parallel walls. Nature literally embraces the entire building, hiding as gracefully among the trees as the wind passes through the woods.
On its exterior, the 400 sqm building is complete with an overhanging oval frame that encloses the garage and an open spa area in a harmonious circle. Part of the façade covered with natural stone penetrates into the interiors, blurring the formal boundaries of the architecture. Also, the same wooden panels used to design the customized, openwork louvers.
Once insides, the other rooms such as living room, dining room, kitchen, bedroom and bathroom are characterized by a sophisticated play with natural materials and attention to detail. Indeed, all the space inside is reminiscent of a private art gallery, sensitive to the beauty of nature and designed in harmony with it. Furthermore, the skylight located on the surface of the roof slab permits access to the usable part of the roof. Which makes the feeling of communing directly with nature perceptible. In addition to this, spacious glazing and a selection of natural materials also enhance the home's connection to the surrounding landscape.
The Architecture Design Project Information: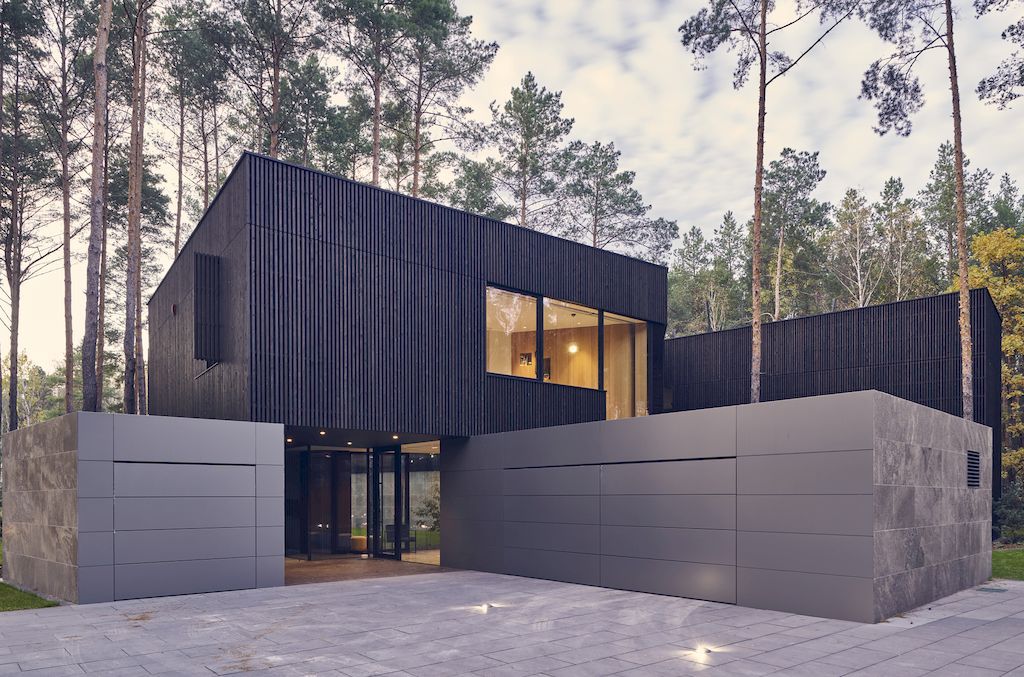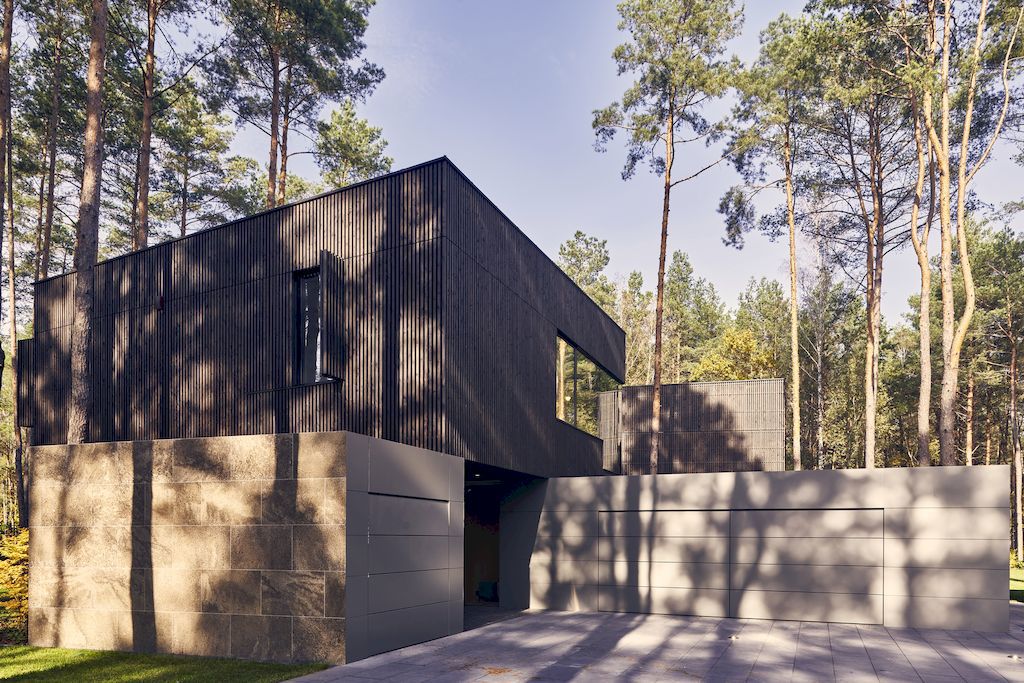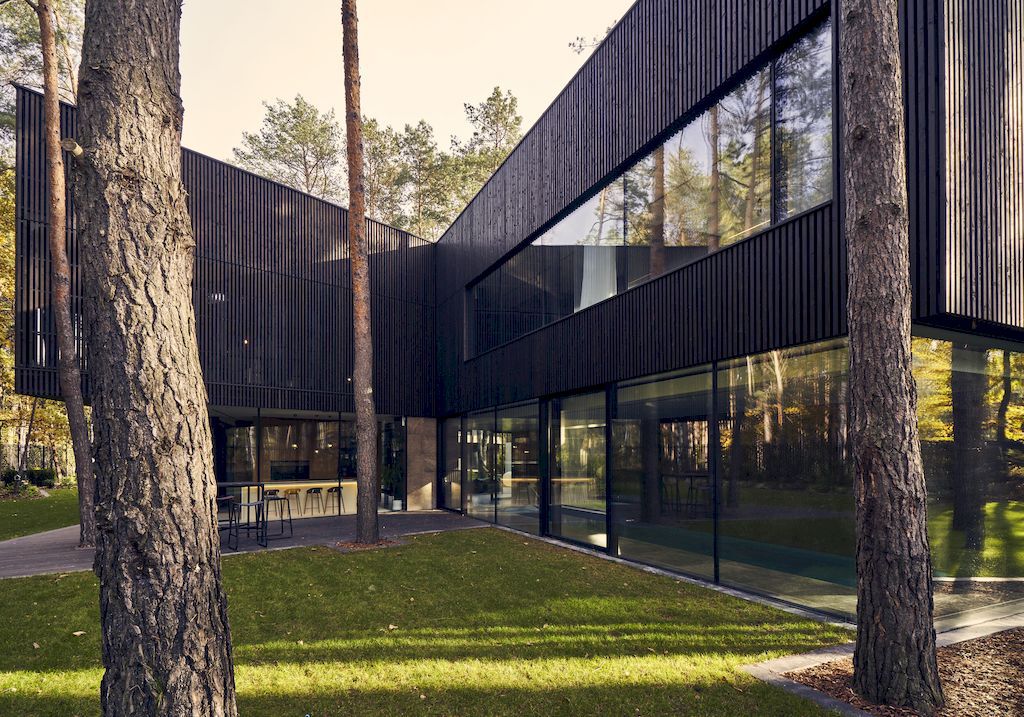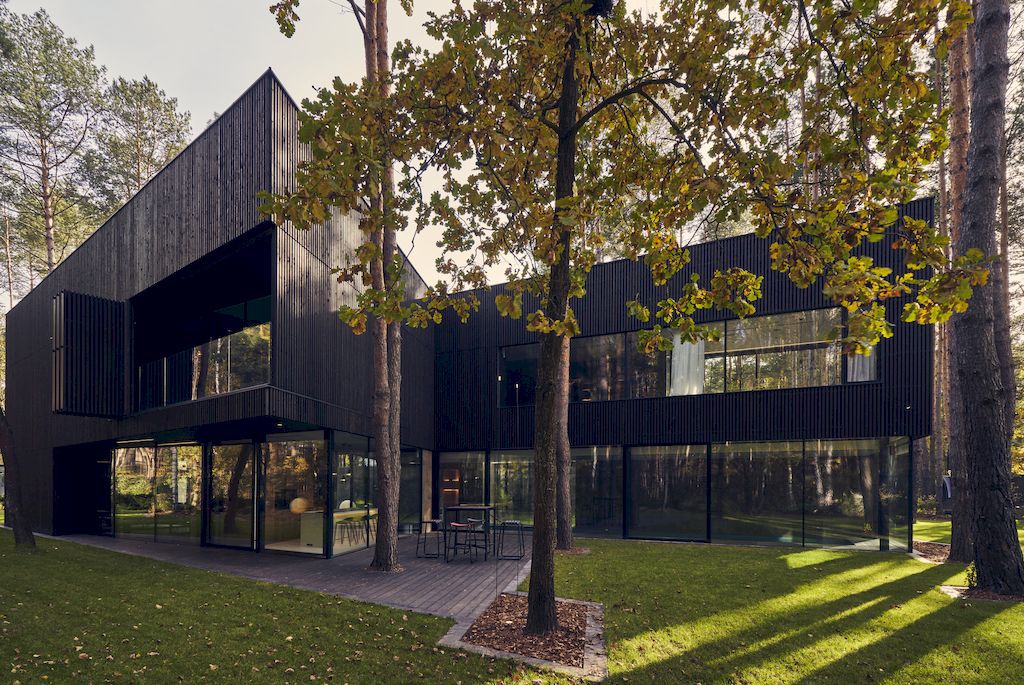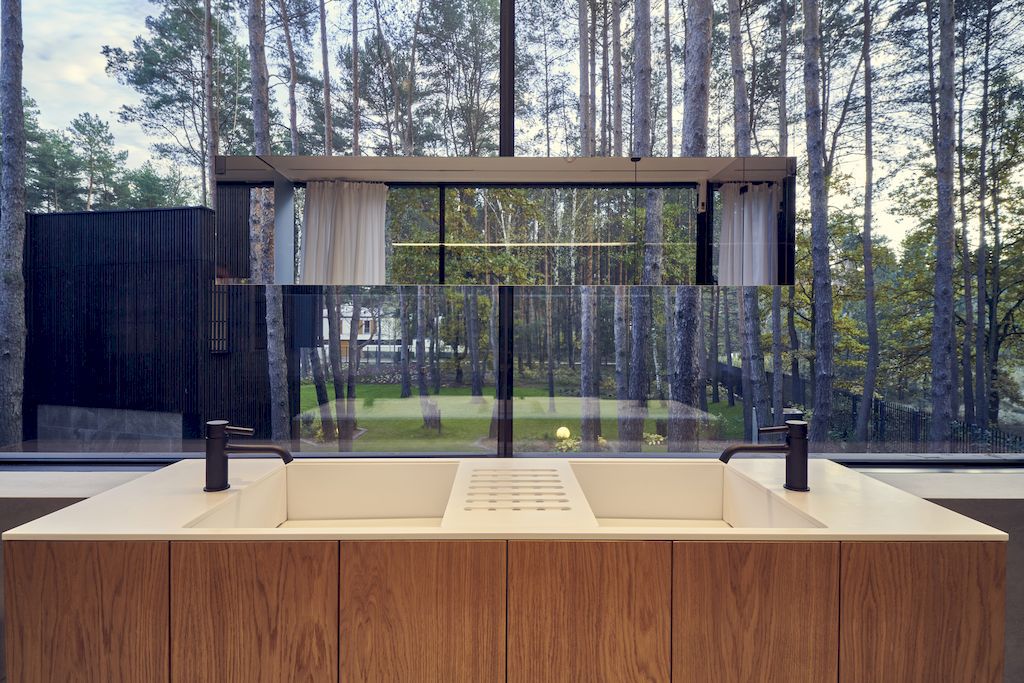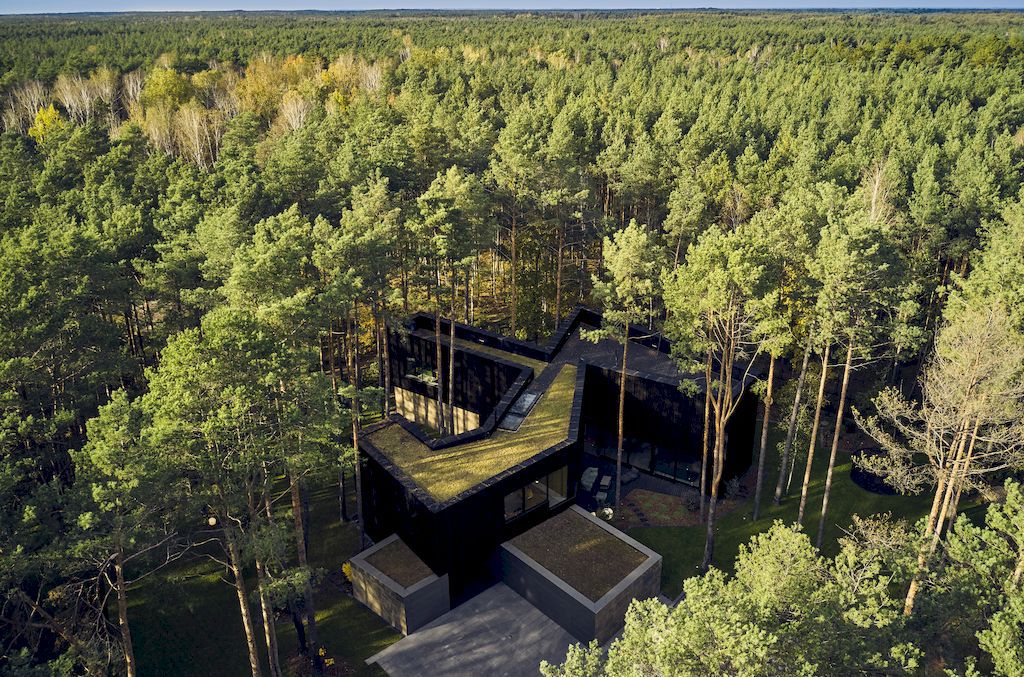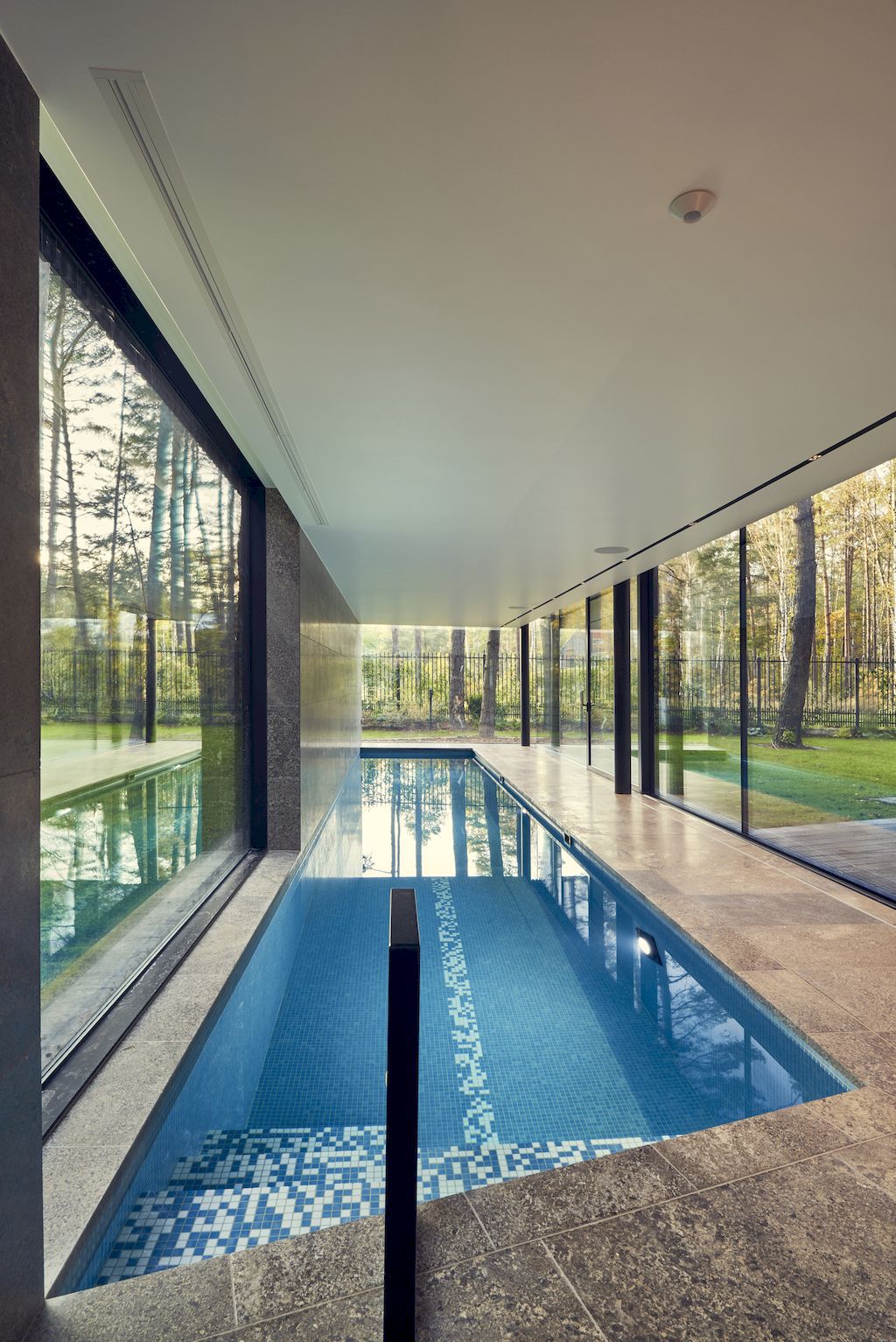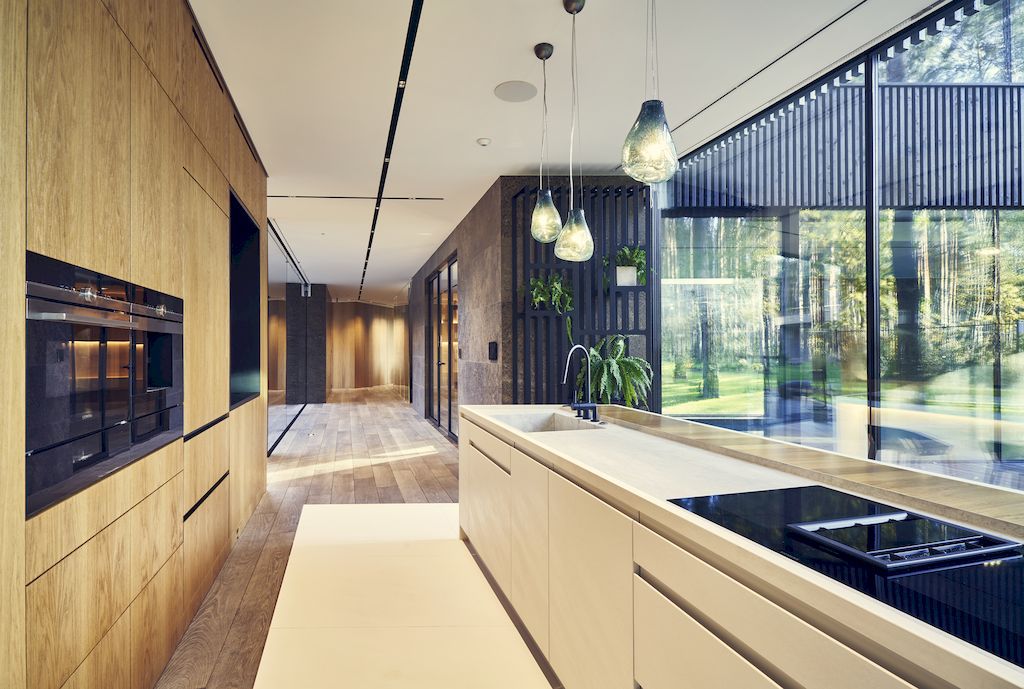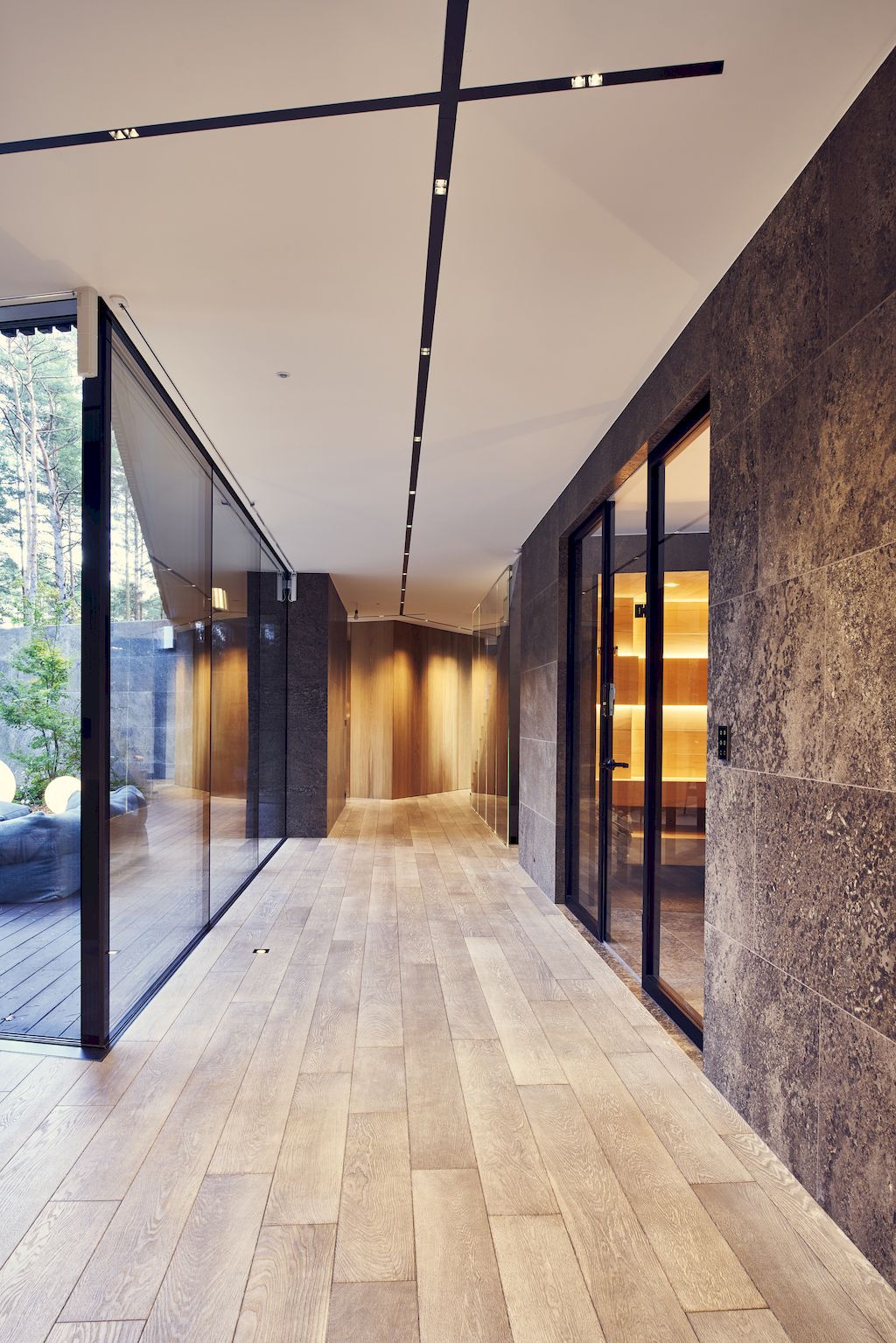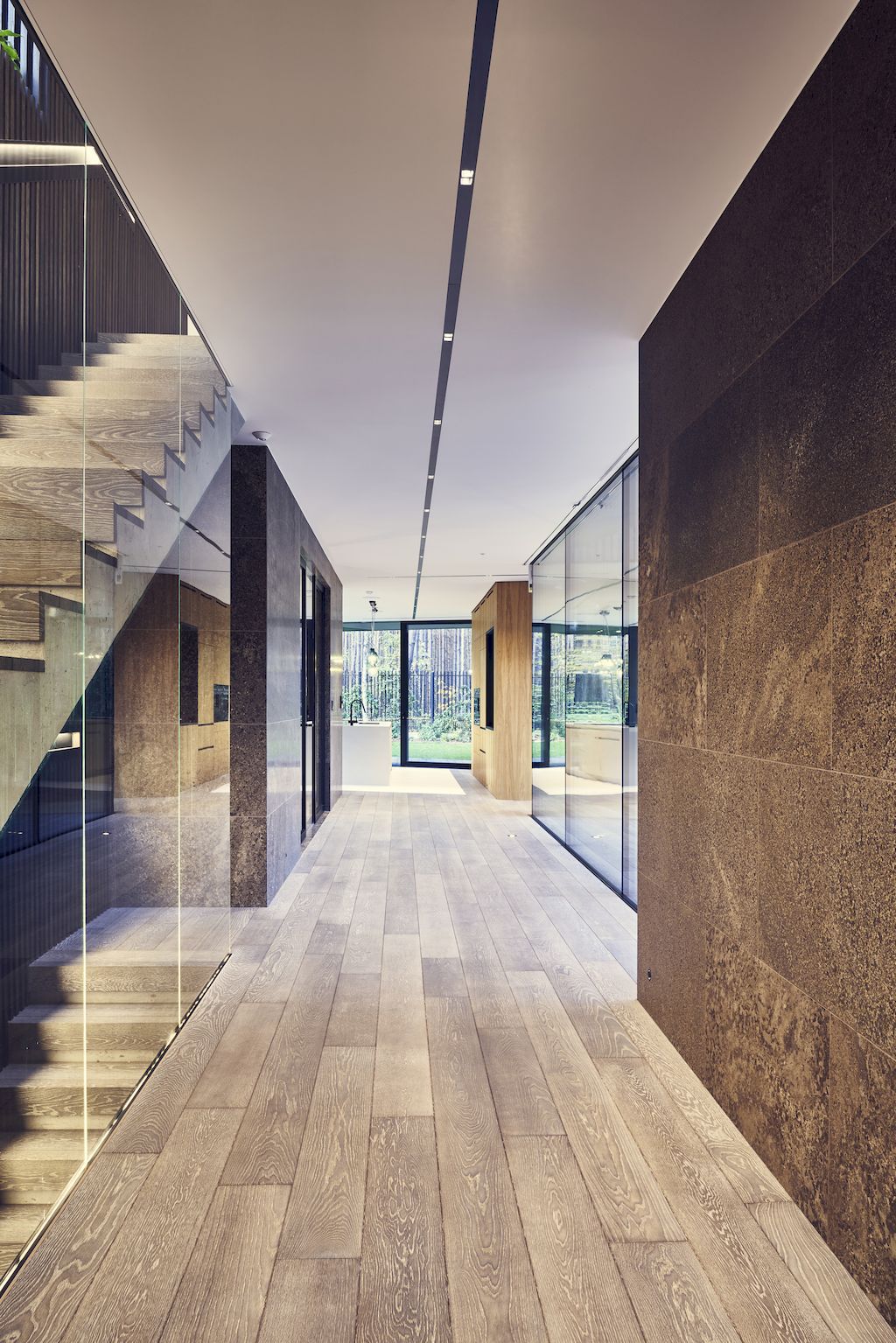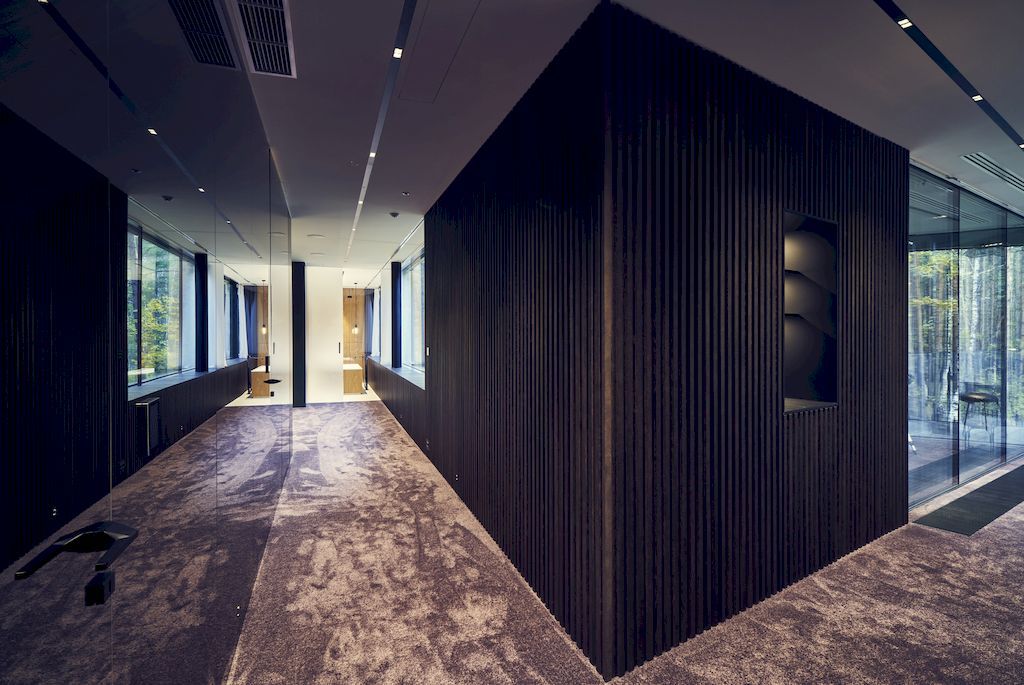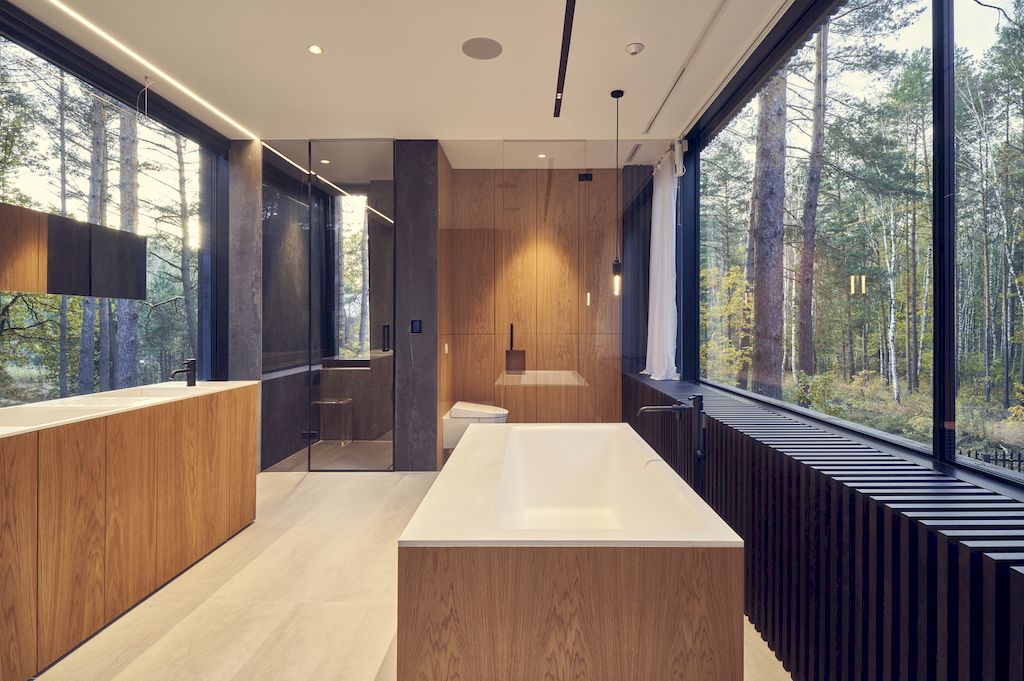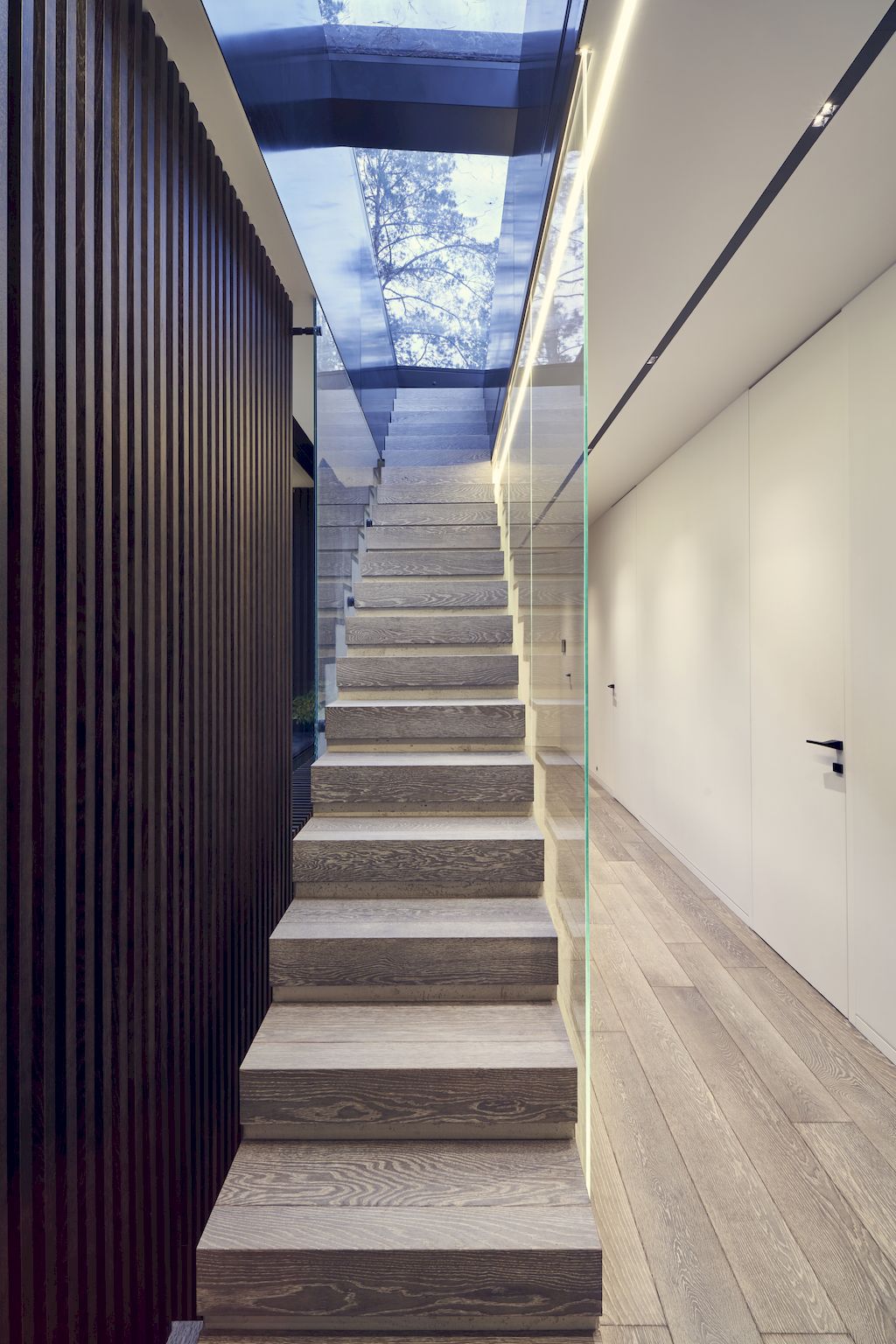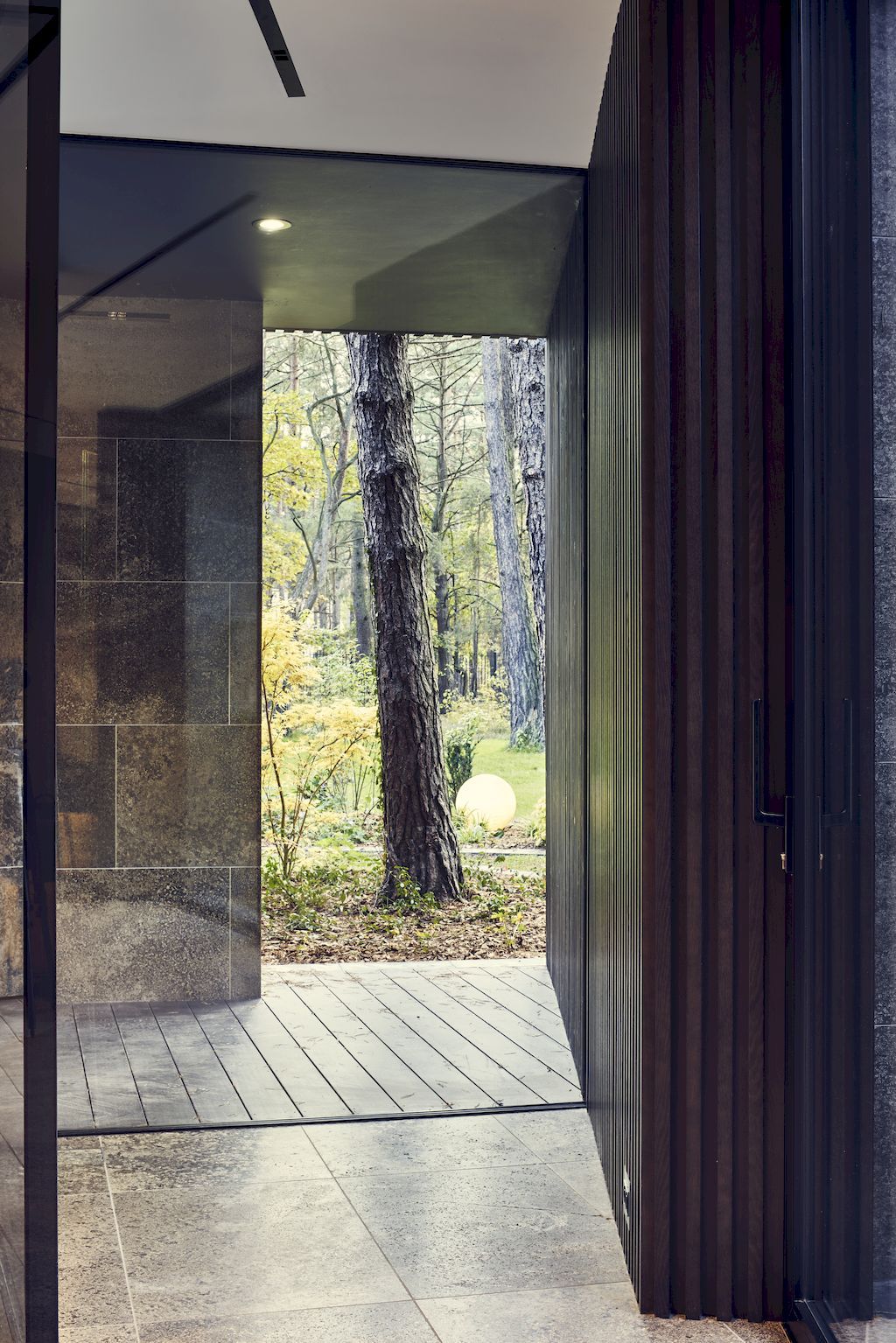 The Wind House Gallery:
Text by the Architects: Polish design studio Mobius Architekci designed a unique house located in the vicinity of the Kampinos Forest near Warsaw. All it takes is one glance to see that it is difficult to find another with a similar structure of forms. Without a doubt, it's a world unique villa design shaped entirely by nature. The dense pine forest in Izabelin near Warsaw is a natural extension of the Kampinos Forest. The project area, situated in the eastern part of the national park buffer zone. It is one of the most attractive areas sought after by Warsaw residents.
Photo credit: Paweł Ulatowski| Source: Mobius Architekci
For more information about this project; please contact the Architecture firm :
– Add: Sarmacka 28, 02-972 Warszawa, Poland
– Tel: +48 22 254 59 23
– Email: [email protected]
More Projects here:
---