Date of Publishing:
Architecture Design of High Desert Residence
Description About The Project
High Desert Residence designed by Hacker Architects, is a 4,300-square-foot home which is outside the gorgeous town of Bend, Oregon, known for its charming community and abundant outdoor activities. This location reknown as a volcanic region that experiences arid summer months as well as a snowy winter climate. Also, the area comprises a diverse topography of lakes, mountains, trails and desert terrain. As a result, the residence's design heavily influenced by the natural forms, colors, and textures of the high desert landscape.
The one-storey home comprises a series of flat-roofed volumes of varying heights that arranged in a U-shape. The form of the house is a simple one designed to edit the relationship between landscape and sky and to cultivate a unique experience of both from each room. Also, vertical cedar boards clad the exterior to relate to the home's natural surroundings and will weather over time.
Before entering is a courtyard and garden, with two shallow reflection pools. Additional wood-covered walls built to partially close off outdoor spaces. On one side of the home are four bedrooms and three bathrooms. Besides, on the other wing, rounding out the U-shape floor plan, is a second family room, bathroom and storage. In the spirit of creating a home that keeps them and their guests grounded and present, the clients wanted High Desert Residence to be simple to operate and maintain. It prioritizes analog over high-tech features so that anyone staying there can feel comfortable and in control of the environment without needing special instructions or technical skills.
The Architecture Design Project Information: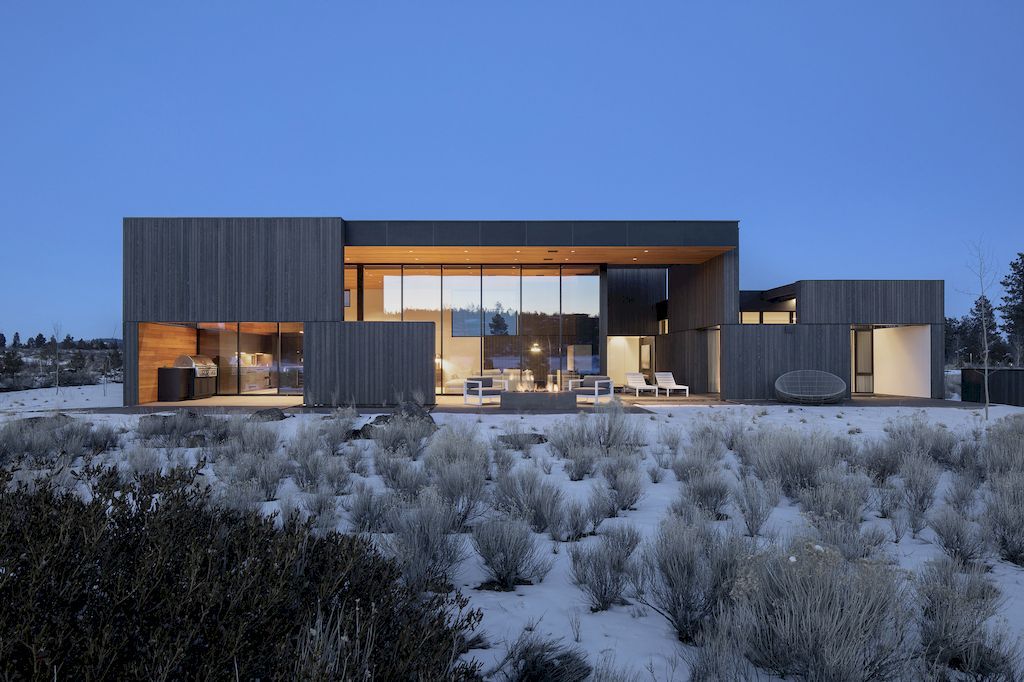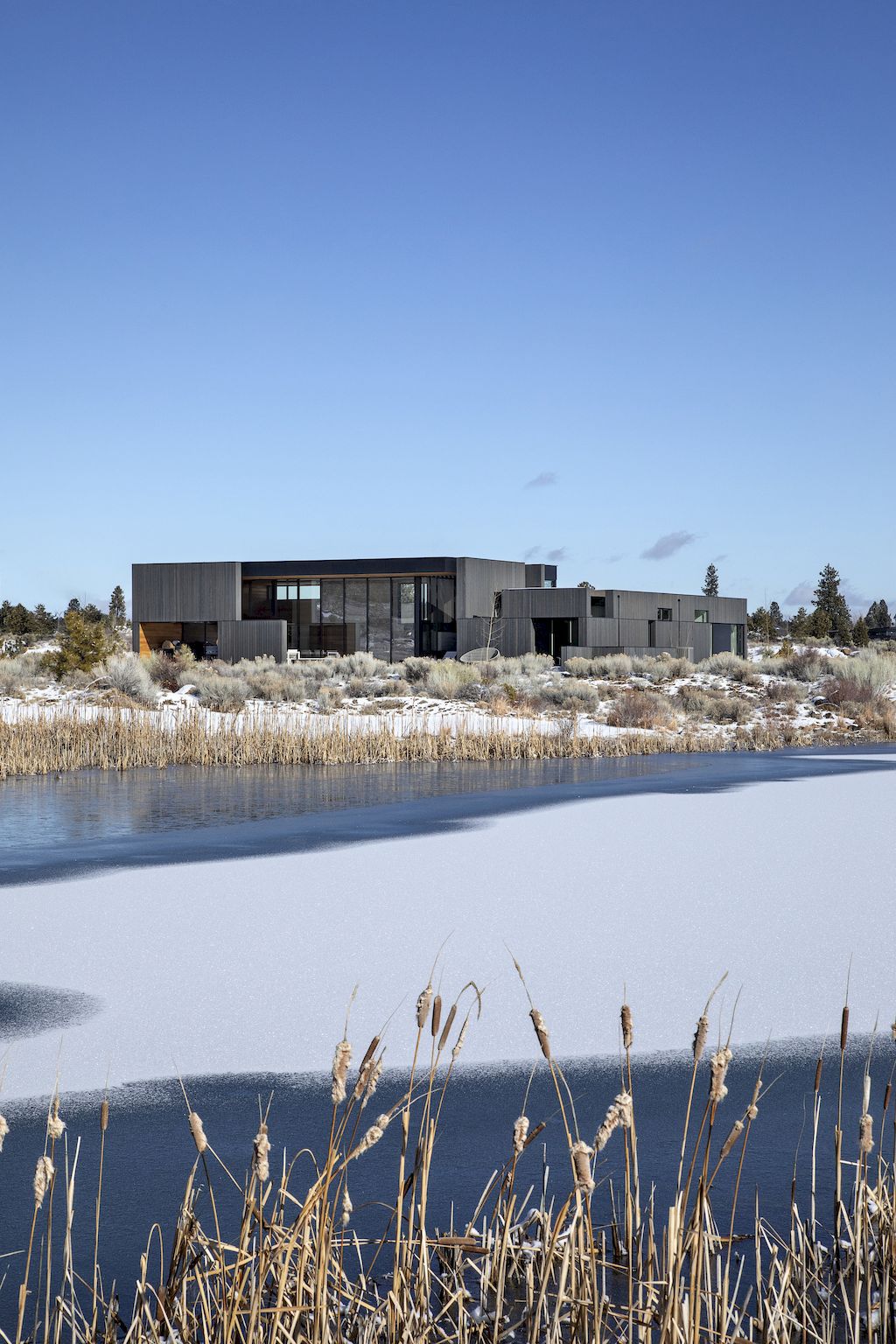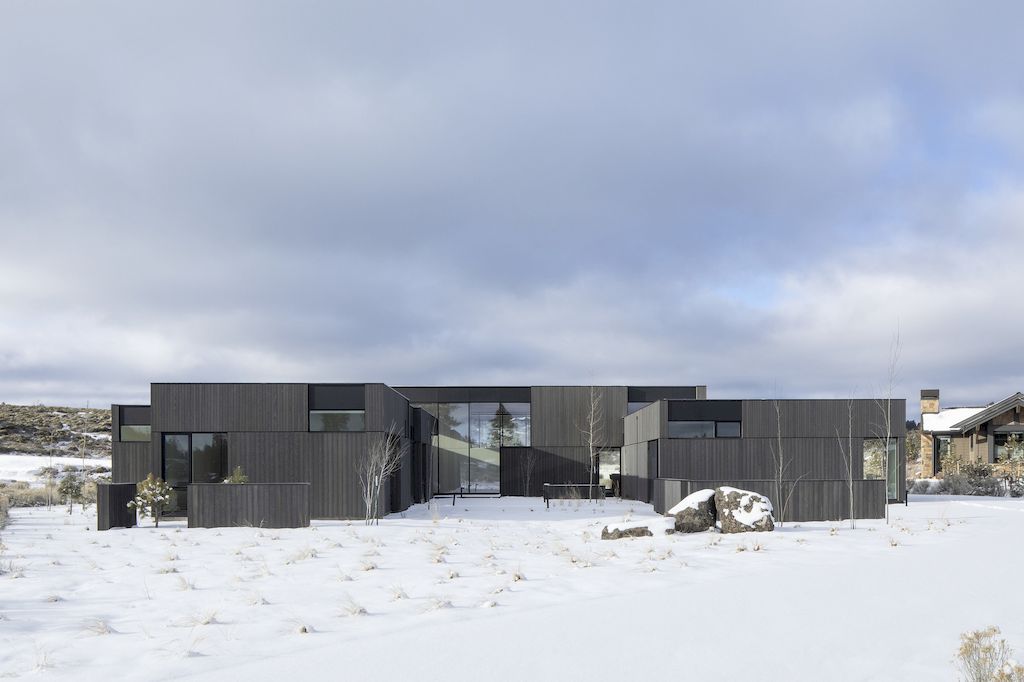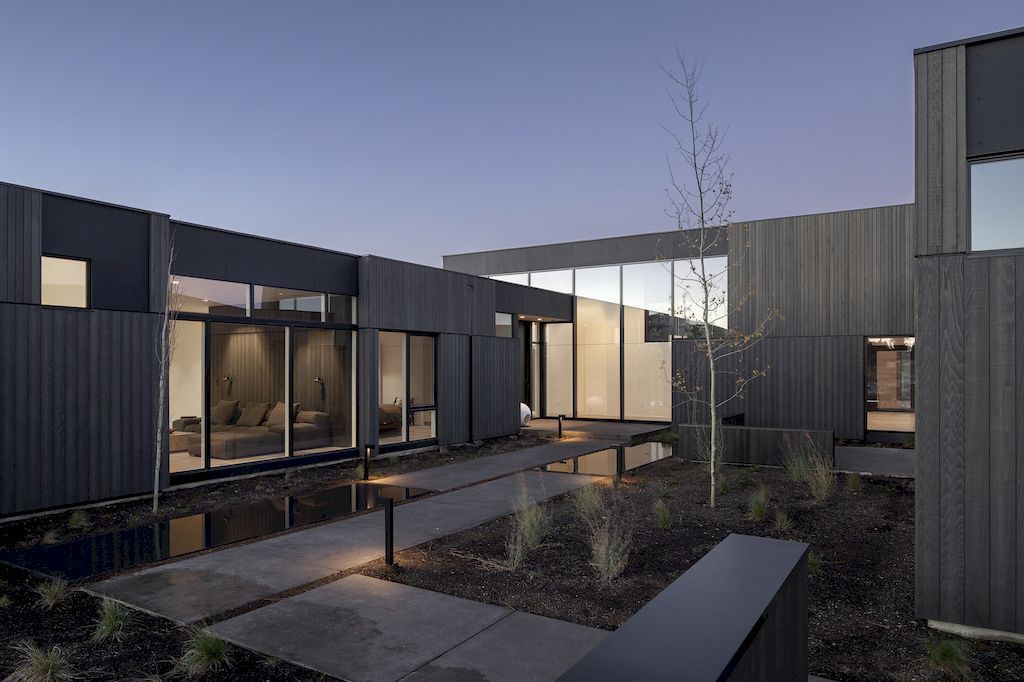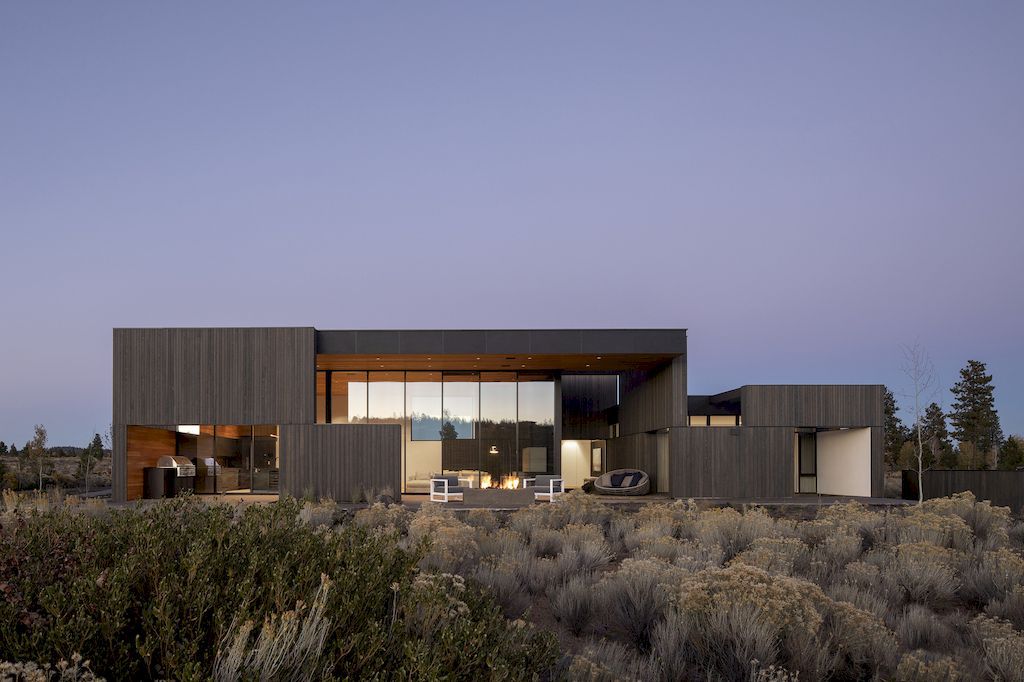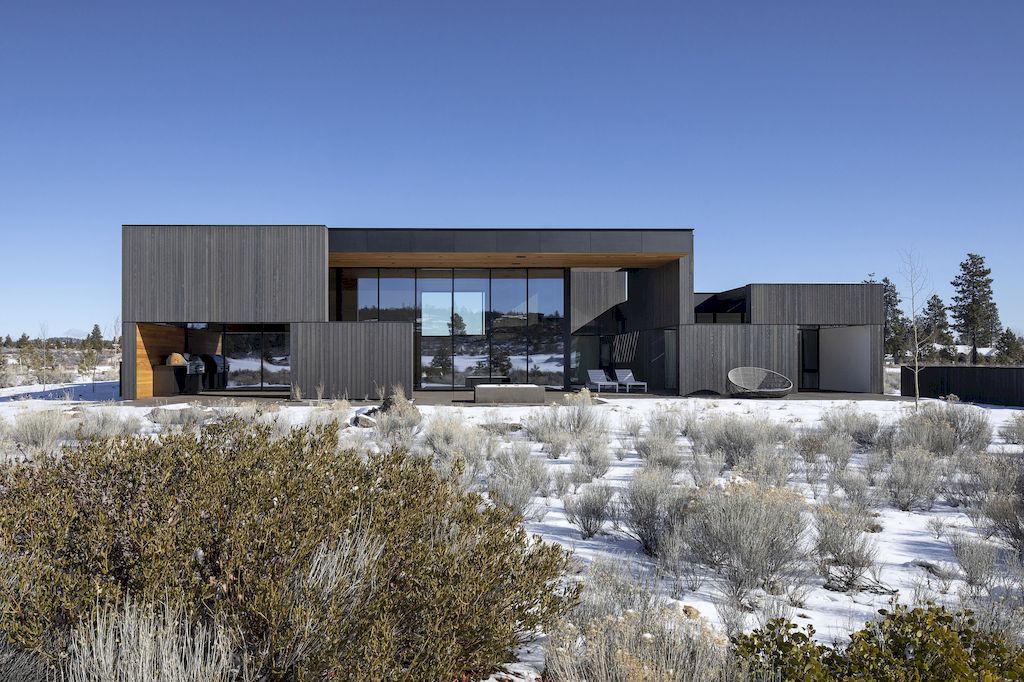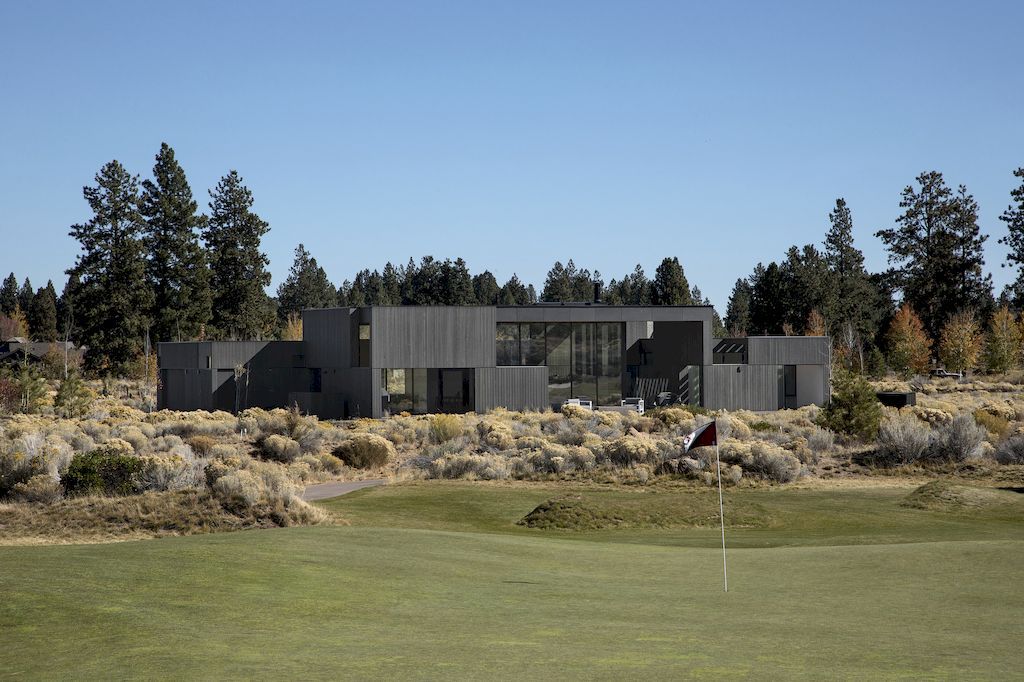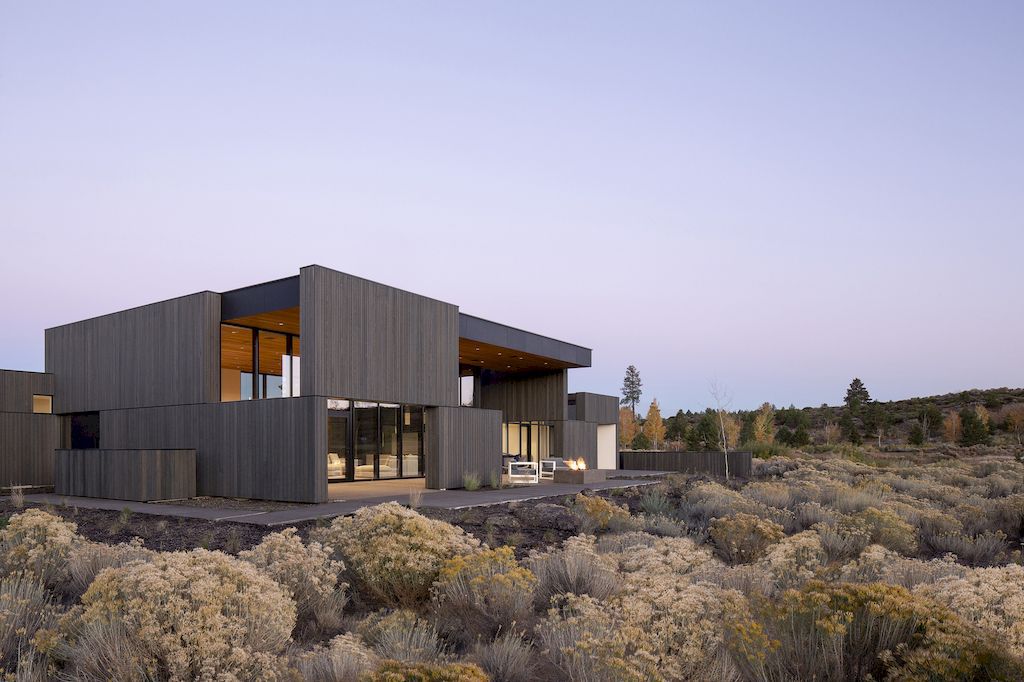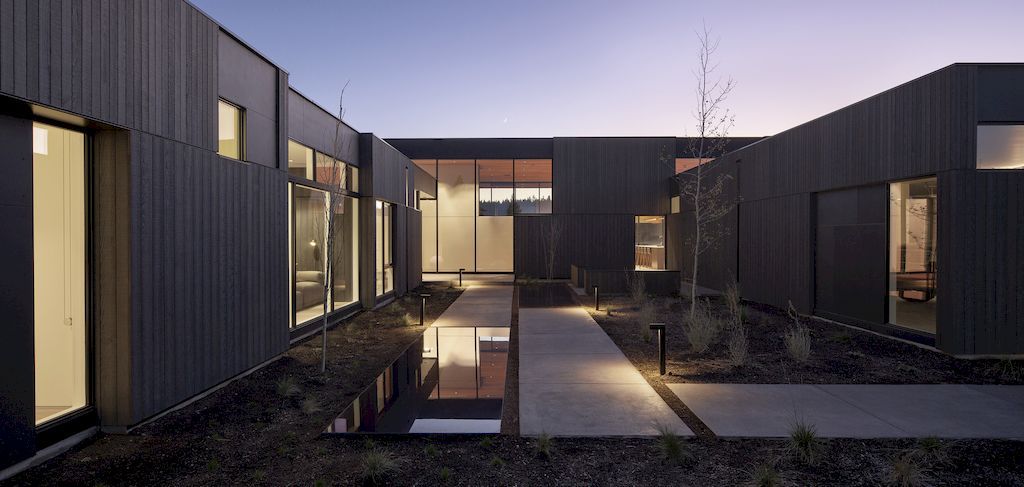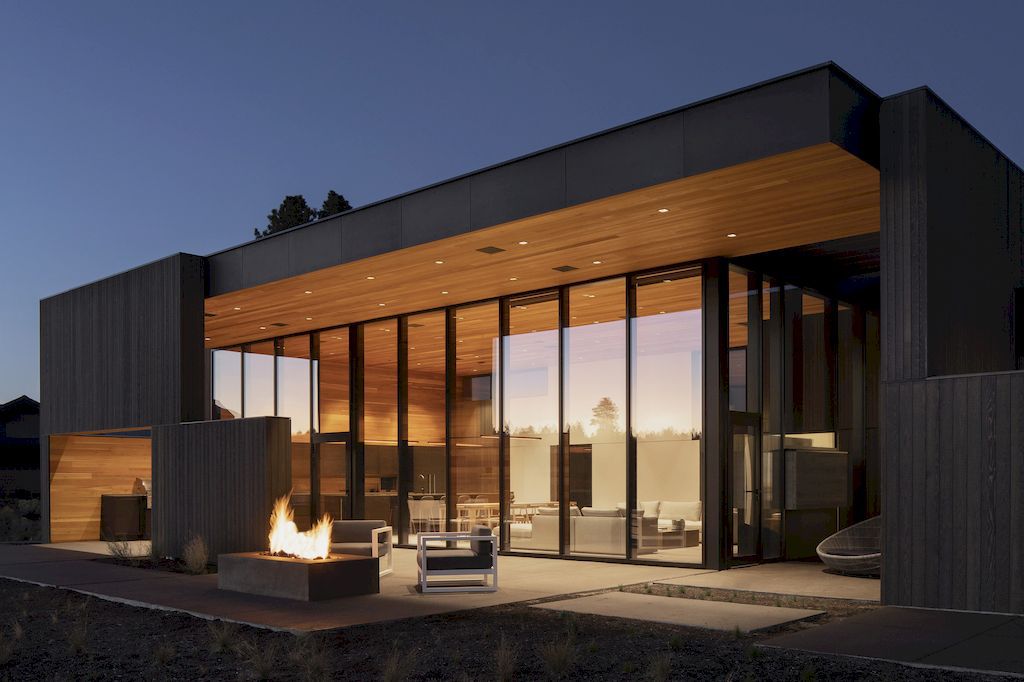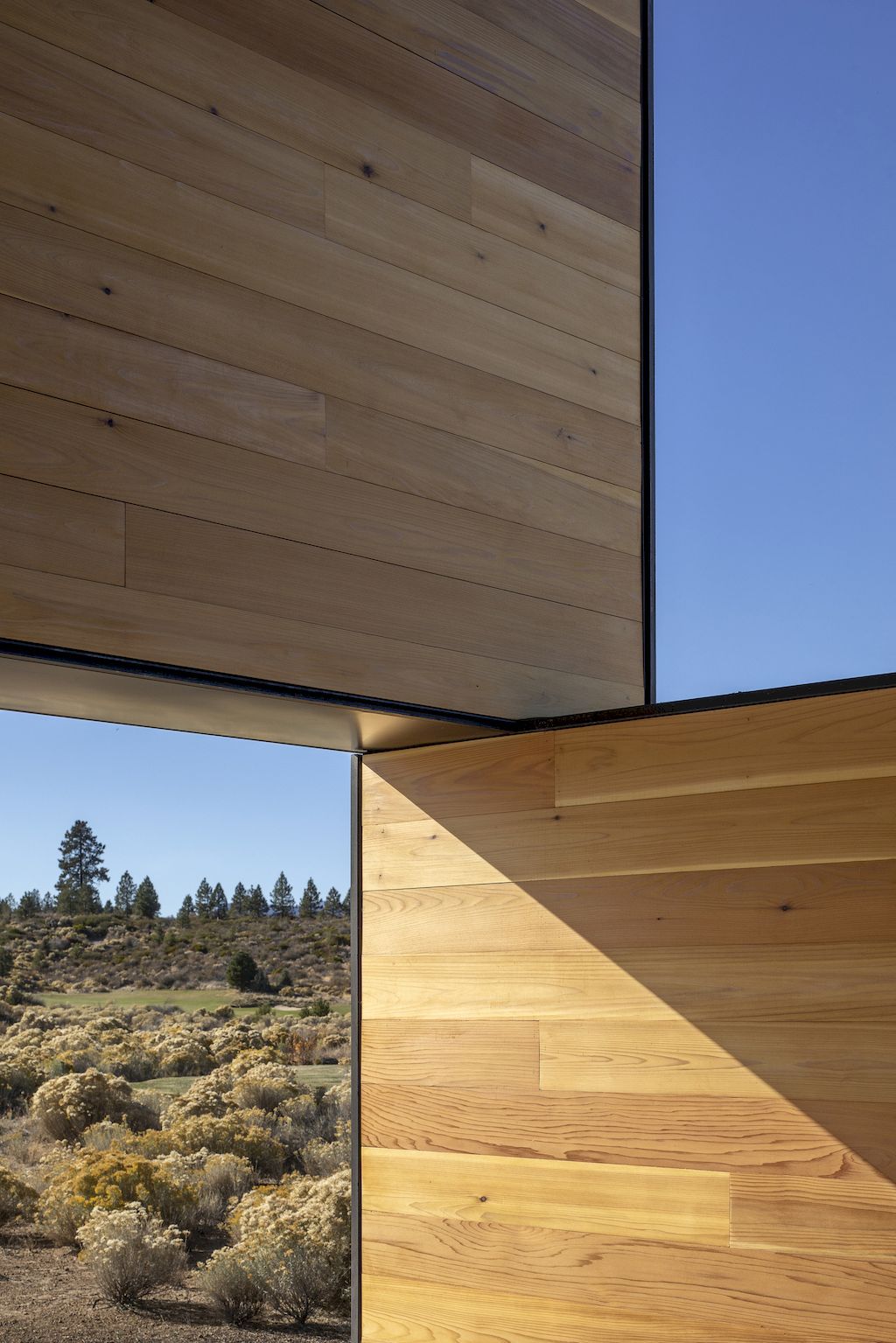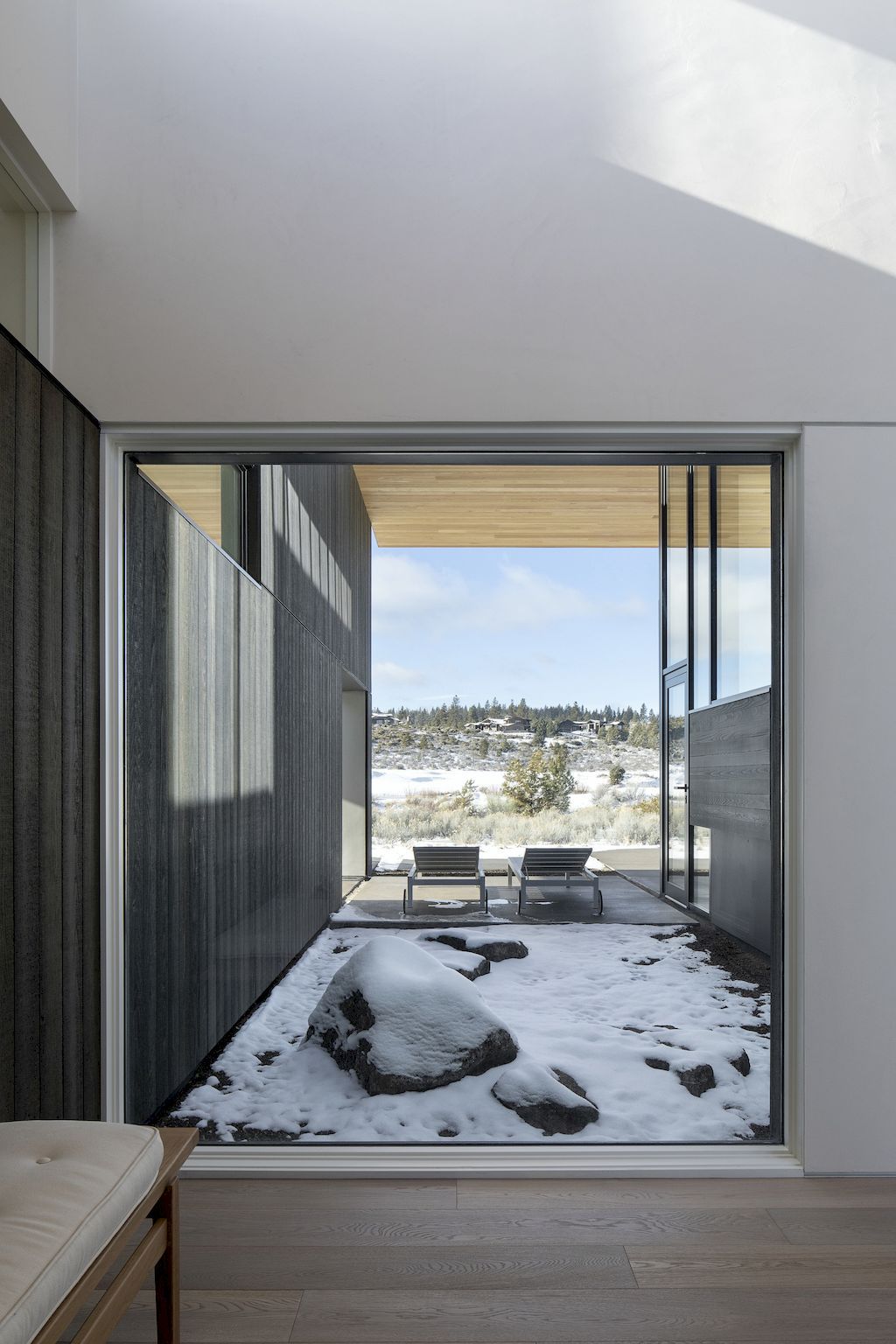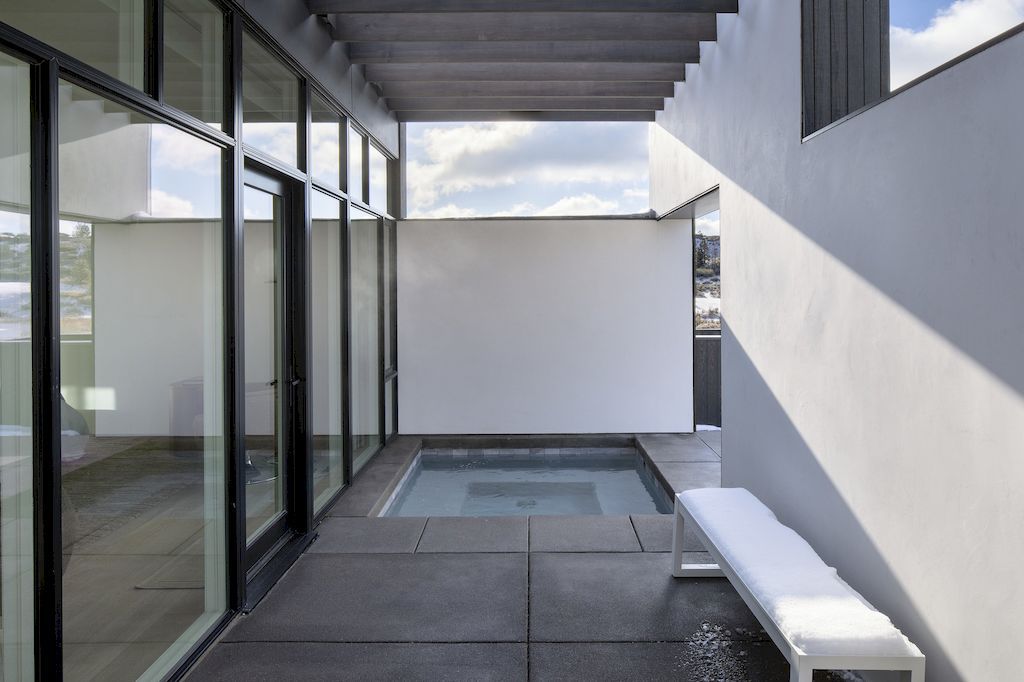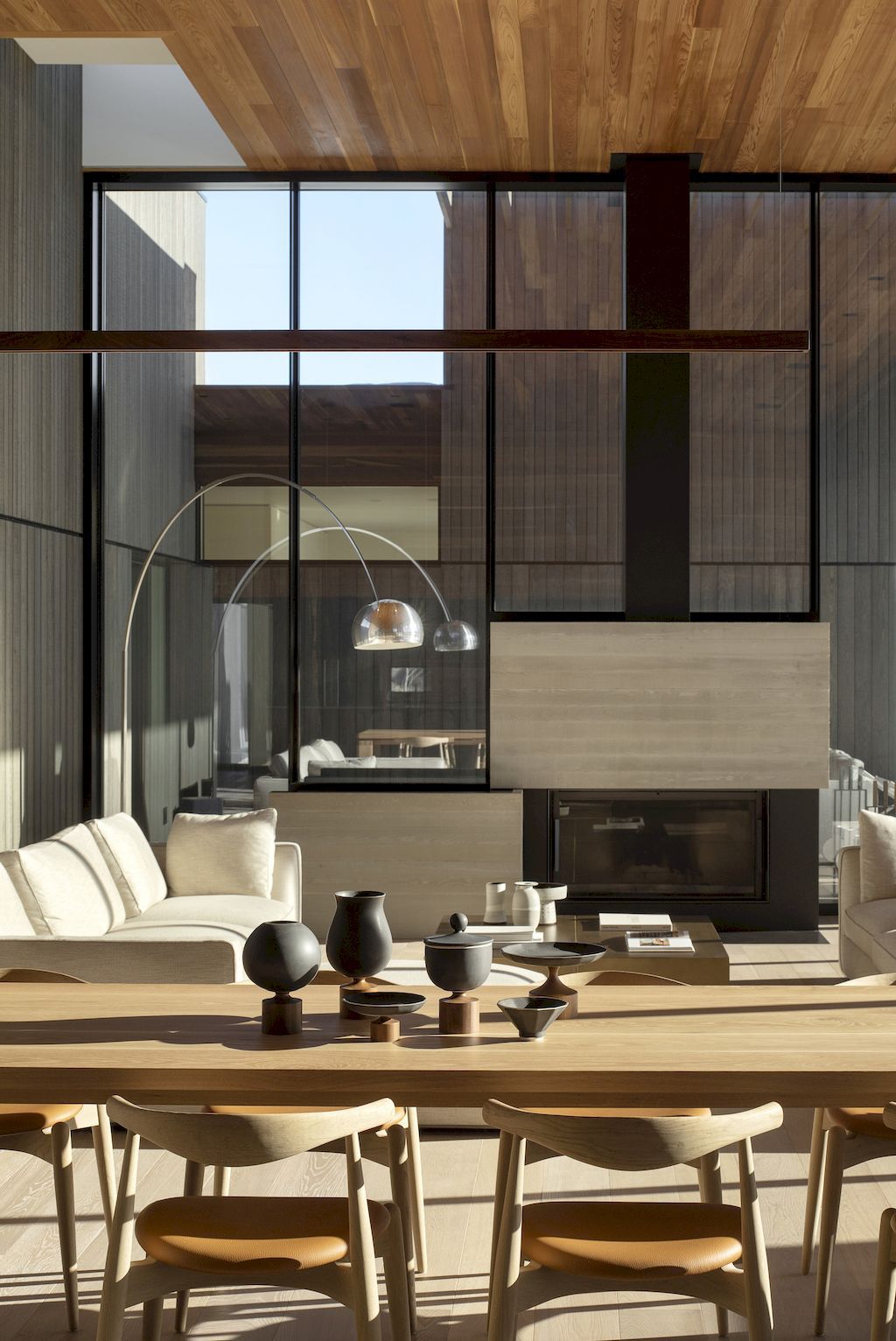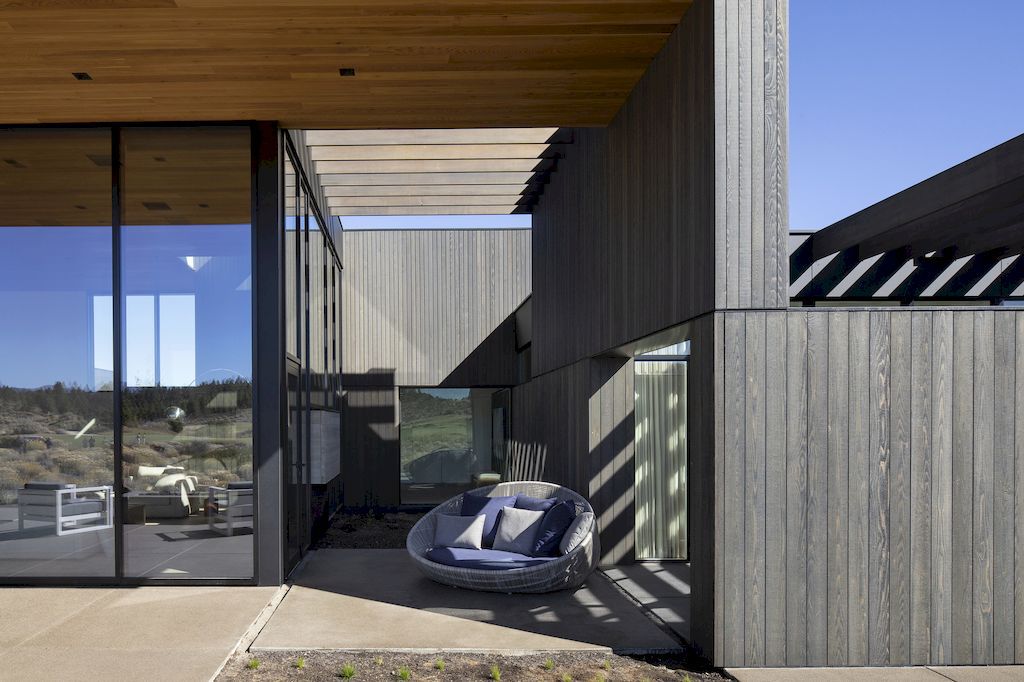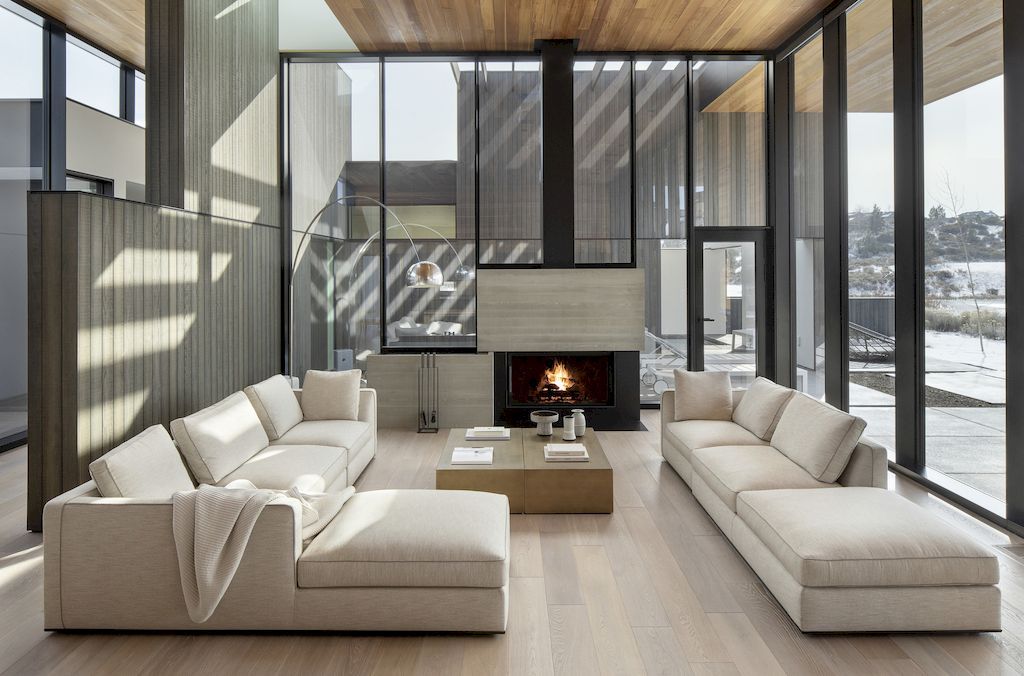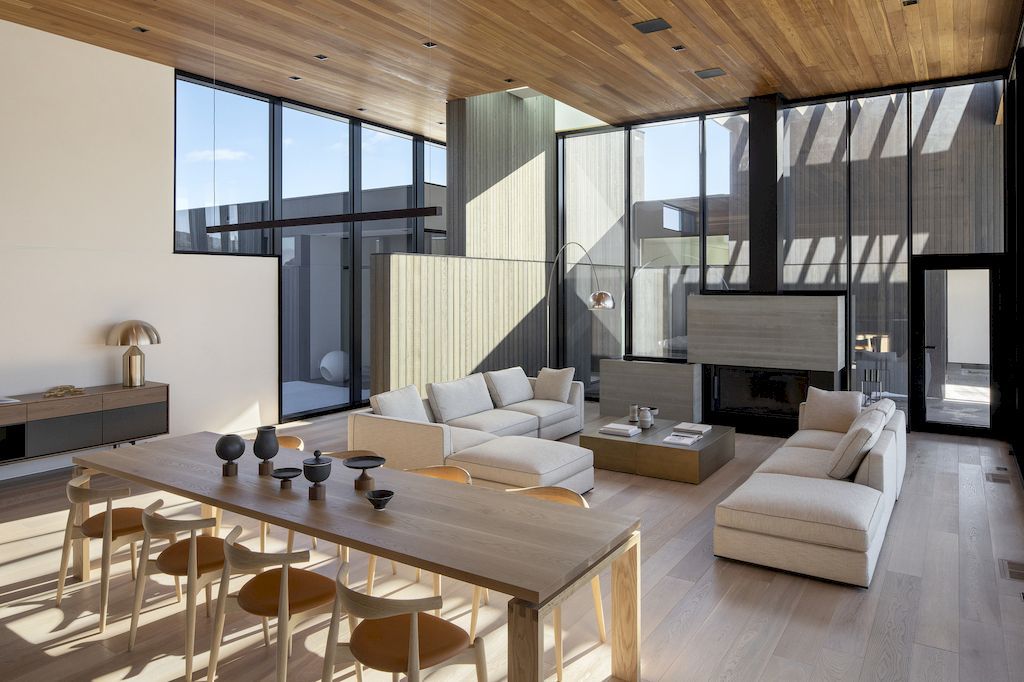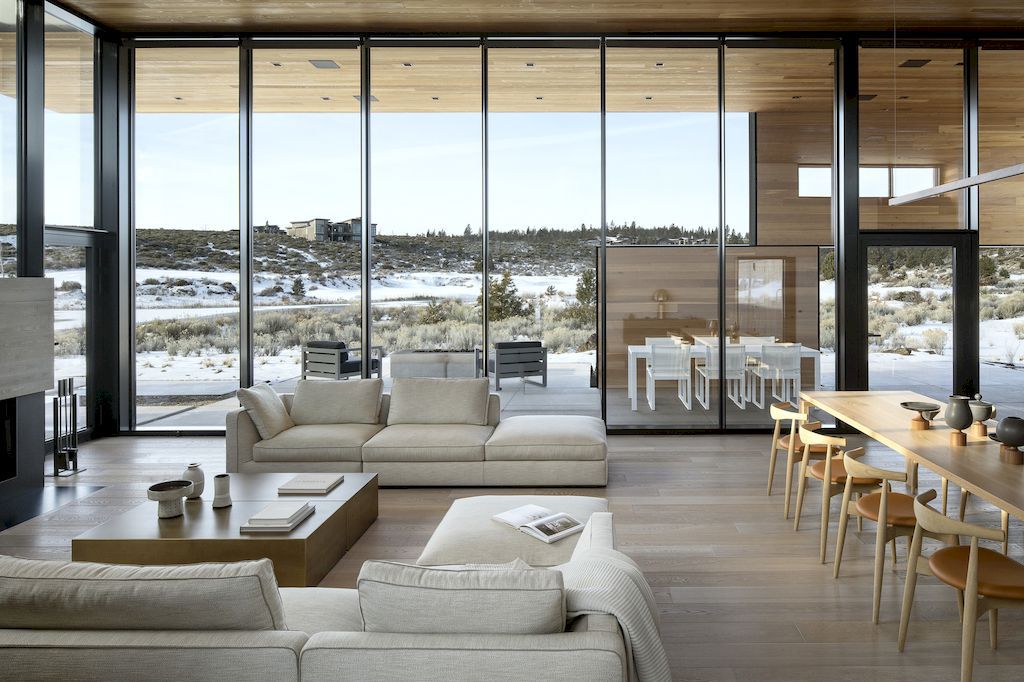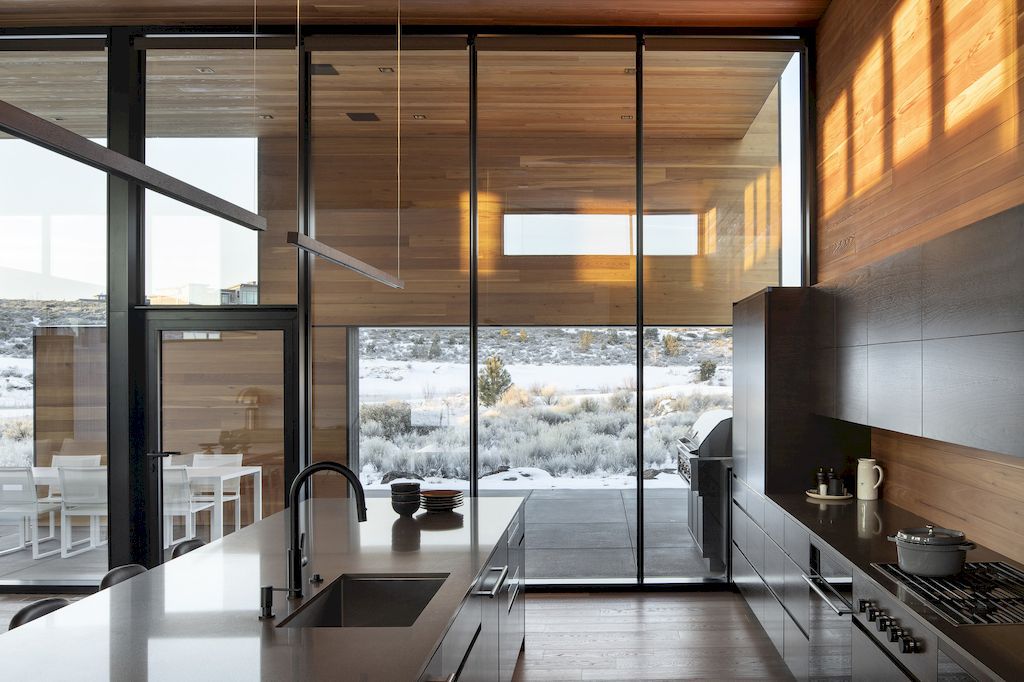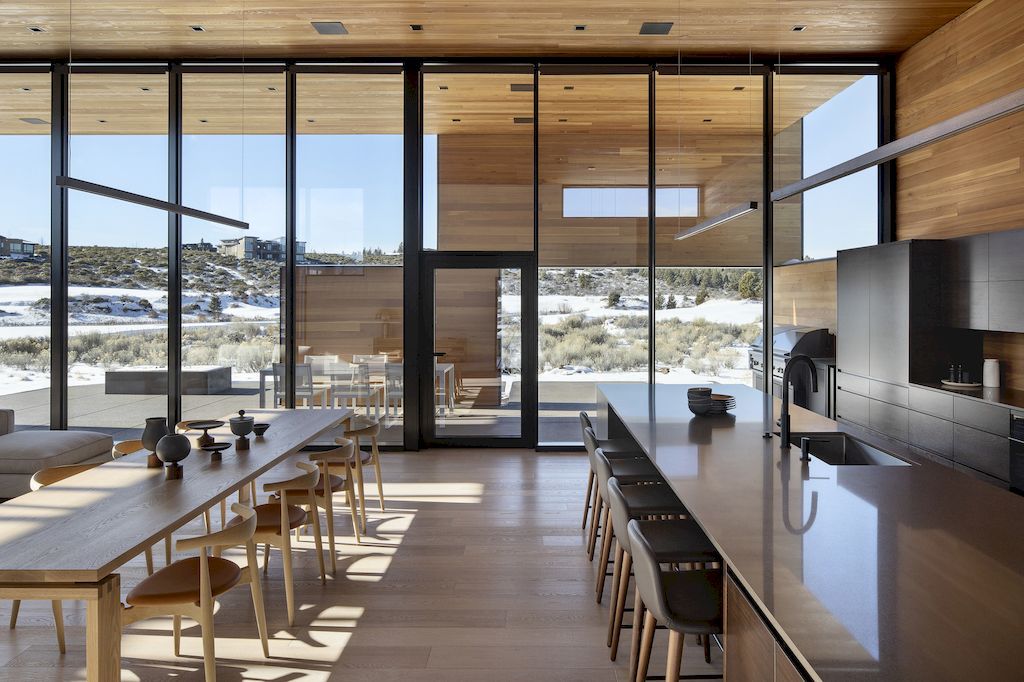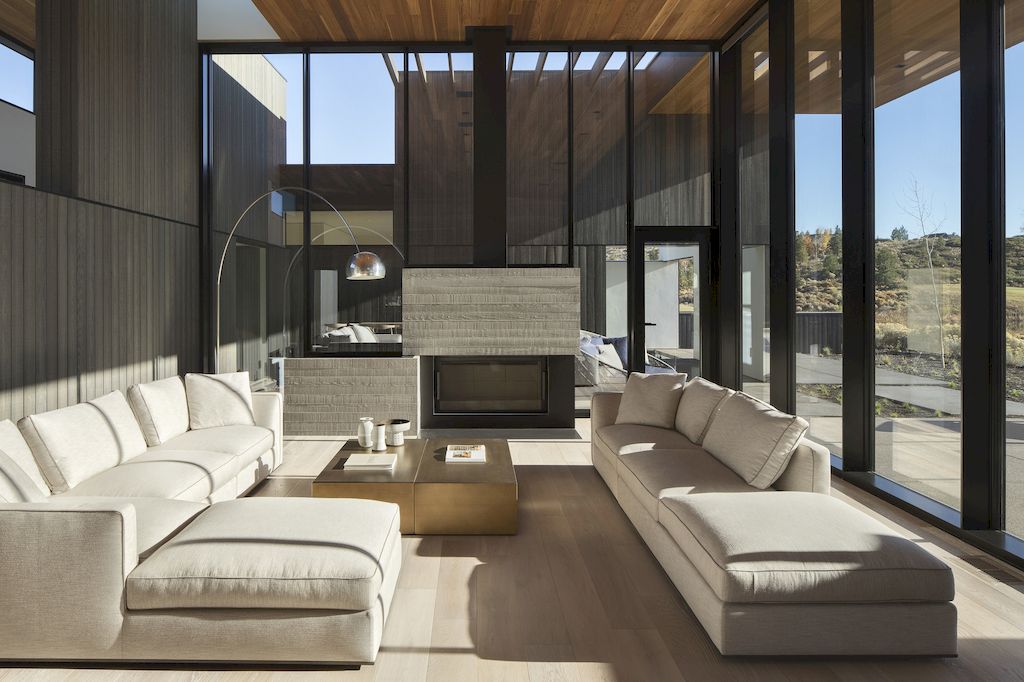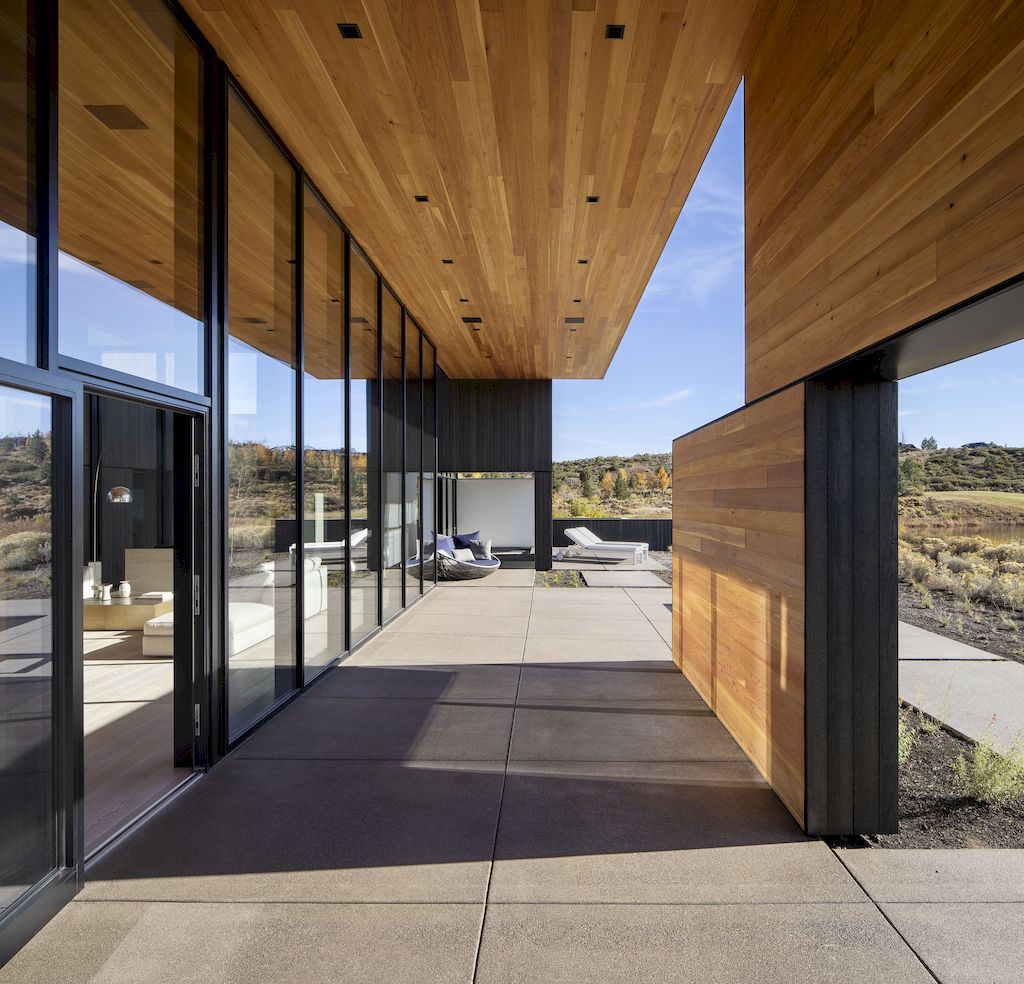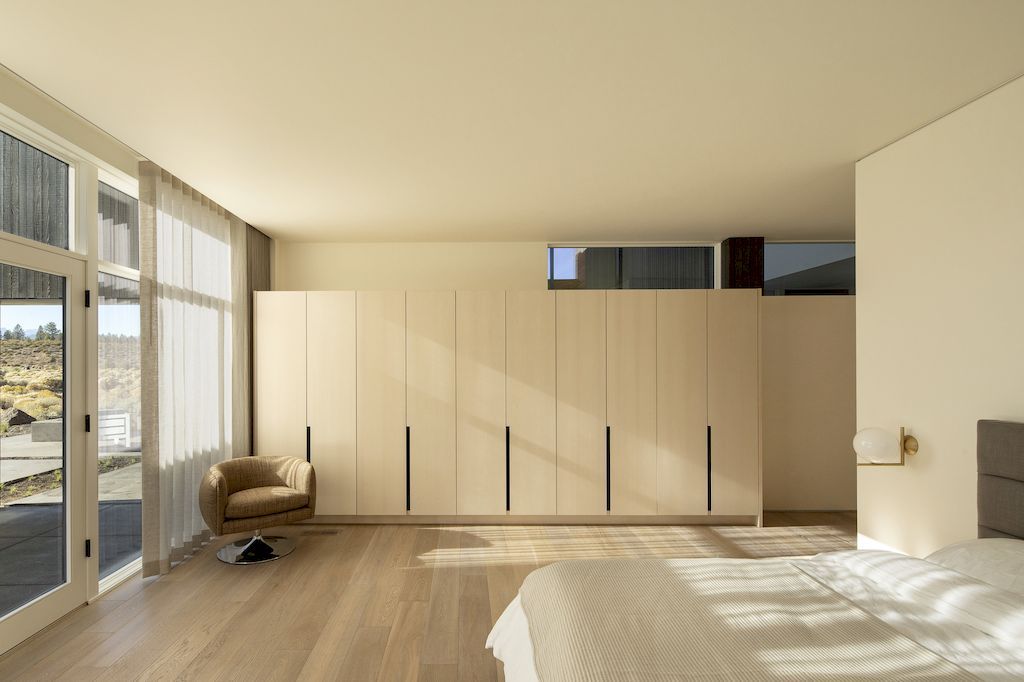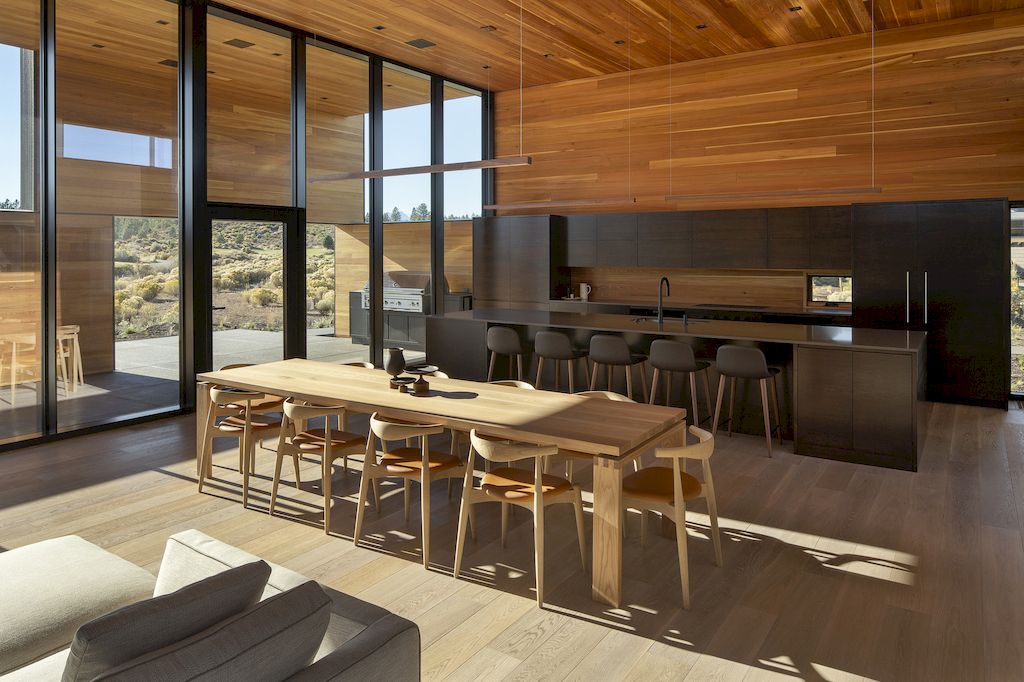 The High Desert Residence Gallery:
Text by the Architects: High Desert Residence is a Central Oregon home that finds a sense of calm and refuge in the balance between landscape and sky. Indeed, this 4,300-square-foot, four-bedroom house is designed as a regular weekend sanctuary for an active couple, and a getaway for their extended family – a place where everyone can gather and be together, with a balance between private rooms and communal space. 
Photo credit: Jeremy Bittermann | Source: Hacker Architects
For more information about this project; please contact the Architecture firm :
– Add: 555 SE Martin Luther King Jr Blvd Suite 501, Portland, OR 97214, United States
– Tel: +1 503-227-1254
– Email: [email protected]
More Houses in United States here:
---