Date of Publishing:
Zapote House designed by EURK buildesign, located in a so-called "urban island," an area that features everything inhabitants need to live in comfort. Indeed, as a superficial 2-storey house, this house has a close appearance because of the color palette and bold materials with natural elements. The modesty in the appearance of Zapote House as a way to exalt the pure beauty of beautiful nature.
The house "revolves" around the inner garden where contains lots of trees and greenery, a sitting area, and a pool. The area in front of the house is a spacious yard with a diverse green ecosystem. Stepping deeper into the interior space, Zapote House is built in a T-shape embracing 50-year-old ancient cedars. The cypress trees up to 25m high with wide foliage shade the 2-storey house. Then, a comfortable outdoor swimming pool built in this area as a way of balancing the elements of nature.
Once insides, the house designed with continuity in the connection between living space and landscape. The house receives all natural energy through the open design. Of course, the effects of heat are controlled by natural plant filters. The living area, with cozy couches that allow to chill out in front of the TV. The open kitchen is in another area, featuring a beautiful island with a cooktop and stools. The home features multiple bedrooms, all of them on the upper floor. The rooms are spacious and so are the bathrooms that are spa-worthy.
Indeed, by cleverly combining, the house has a peaceful and quiet appearance, help the owner to truly immerse himself in a slow living space, different from the hustle and bustle of the city outside.
The Architecture Design Project Information:
Project Name: Zapote House
Location: Mérida, Mexico
Project Year: 2018
Area: 615 m²
Designed by: EURK Buildesign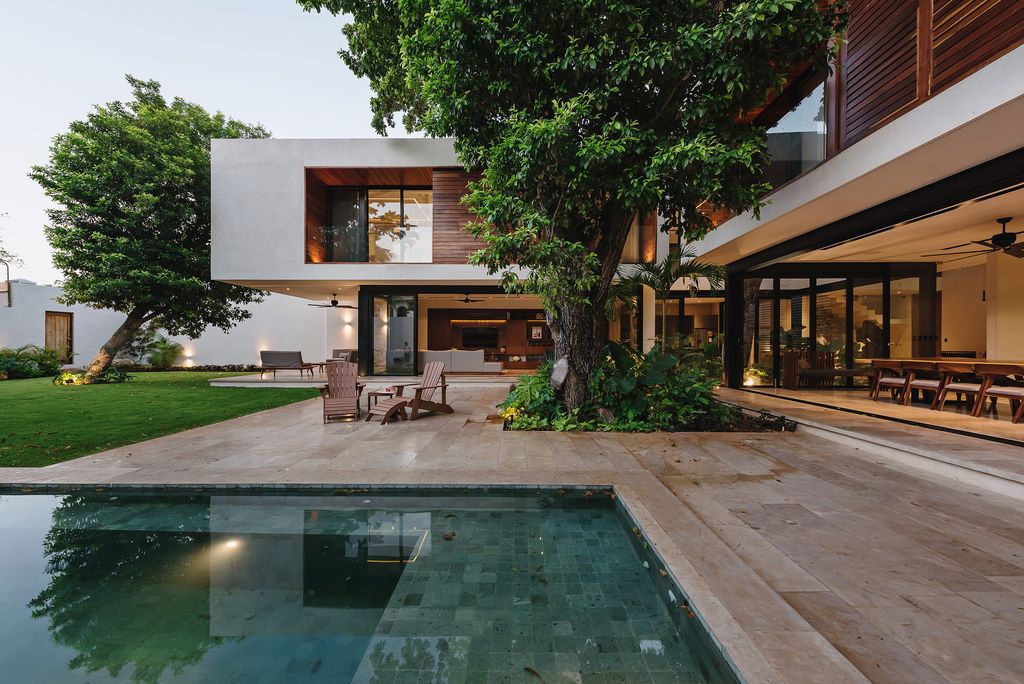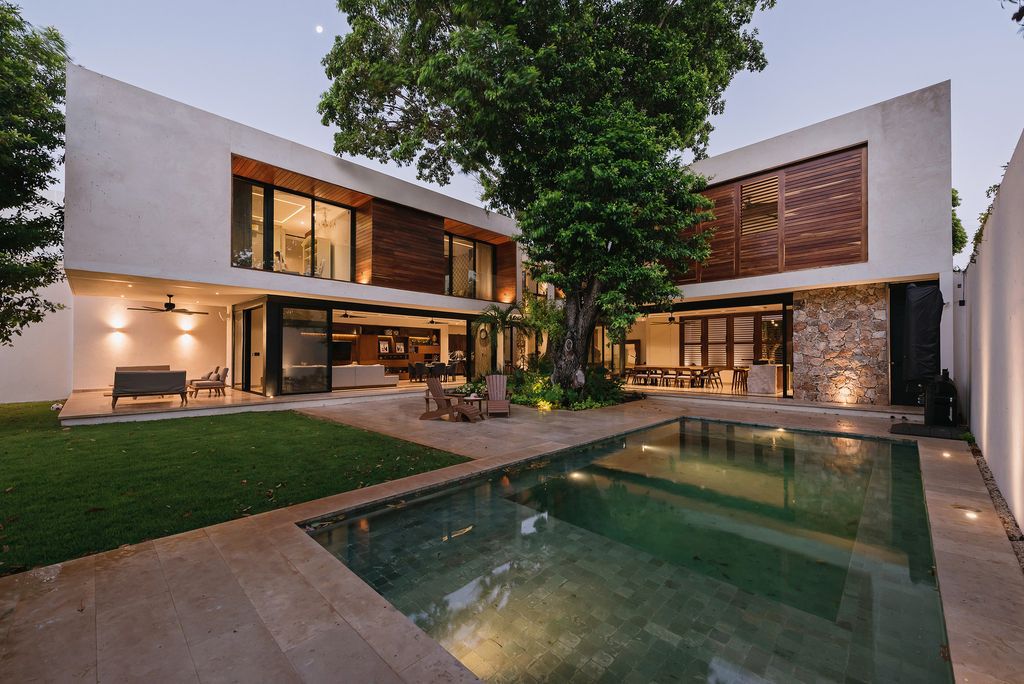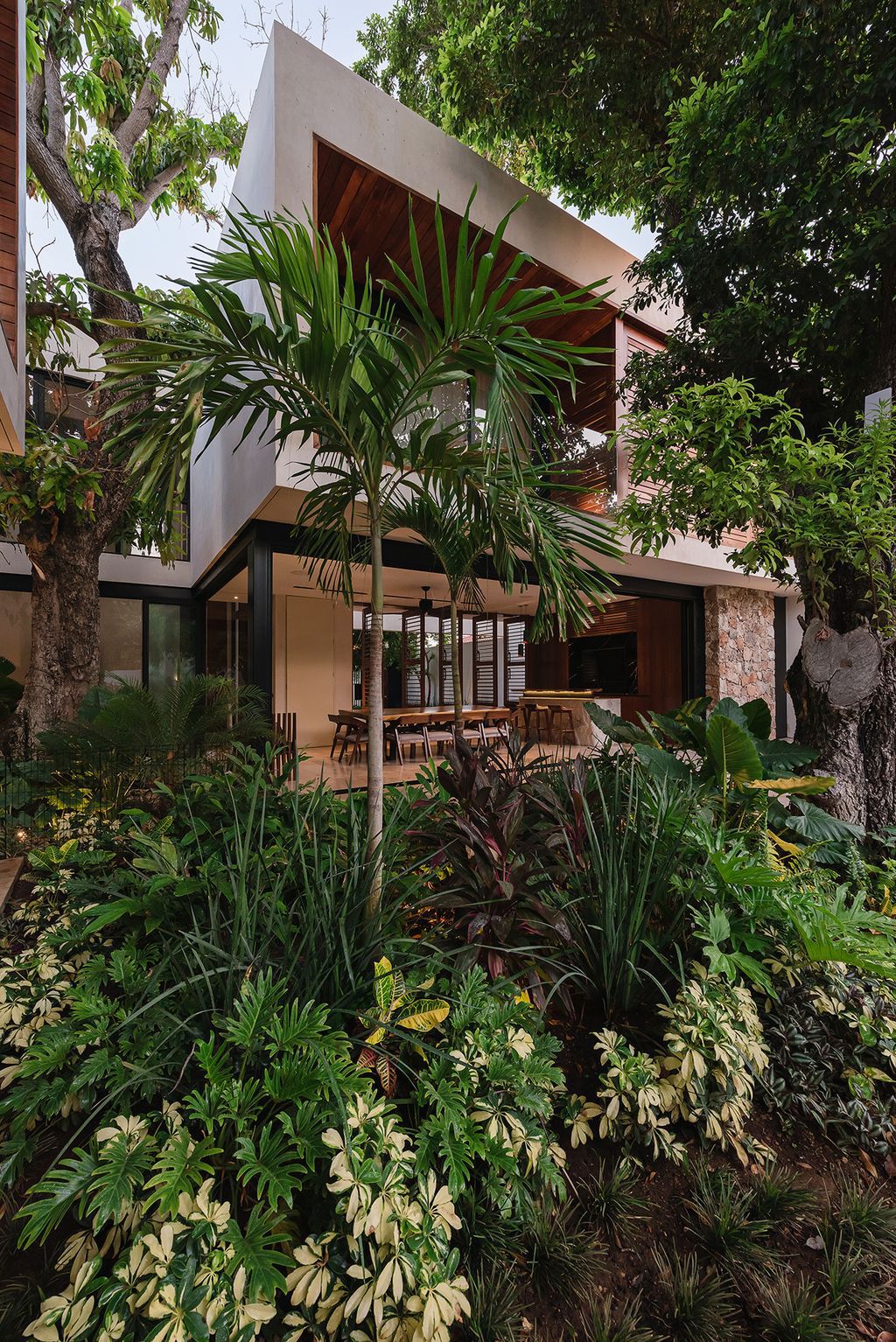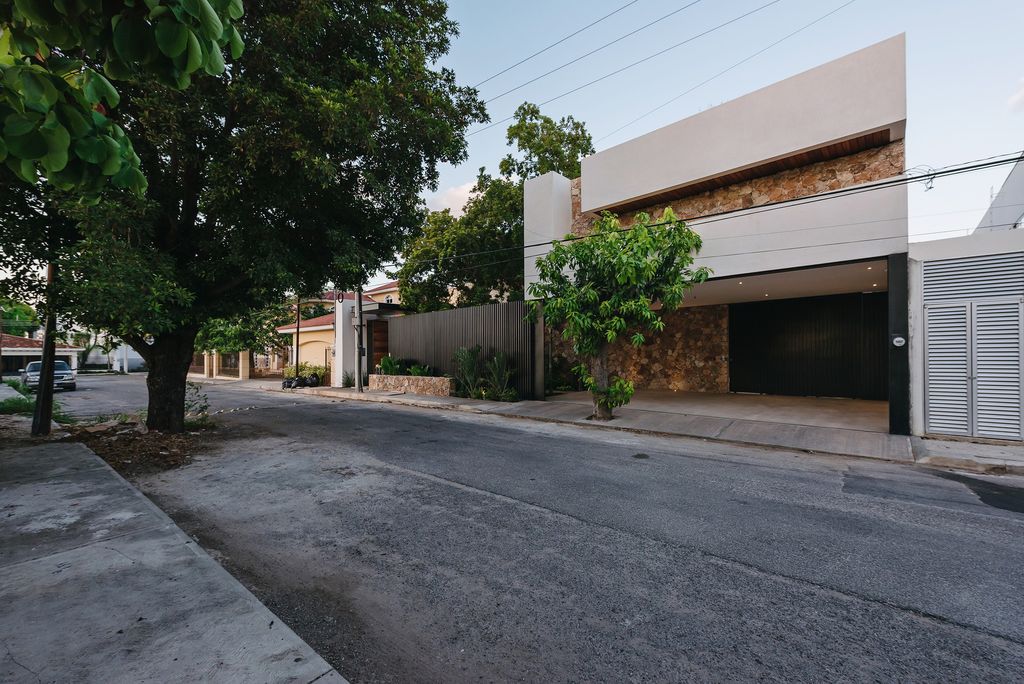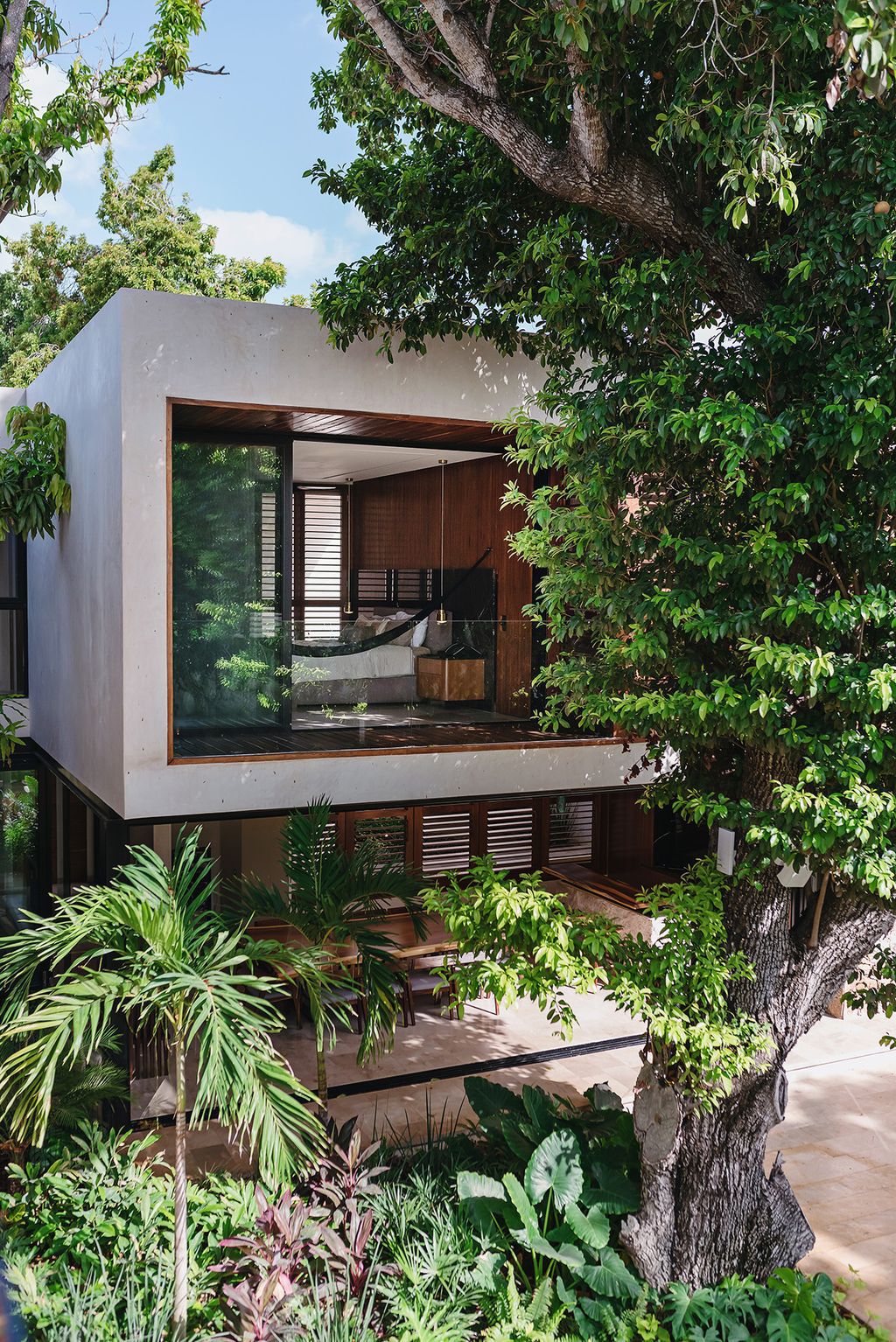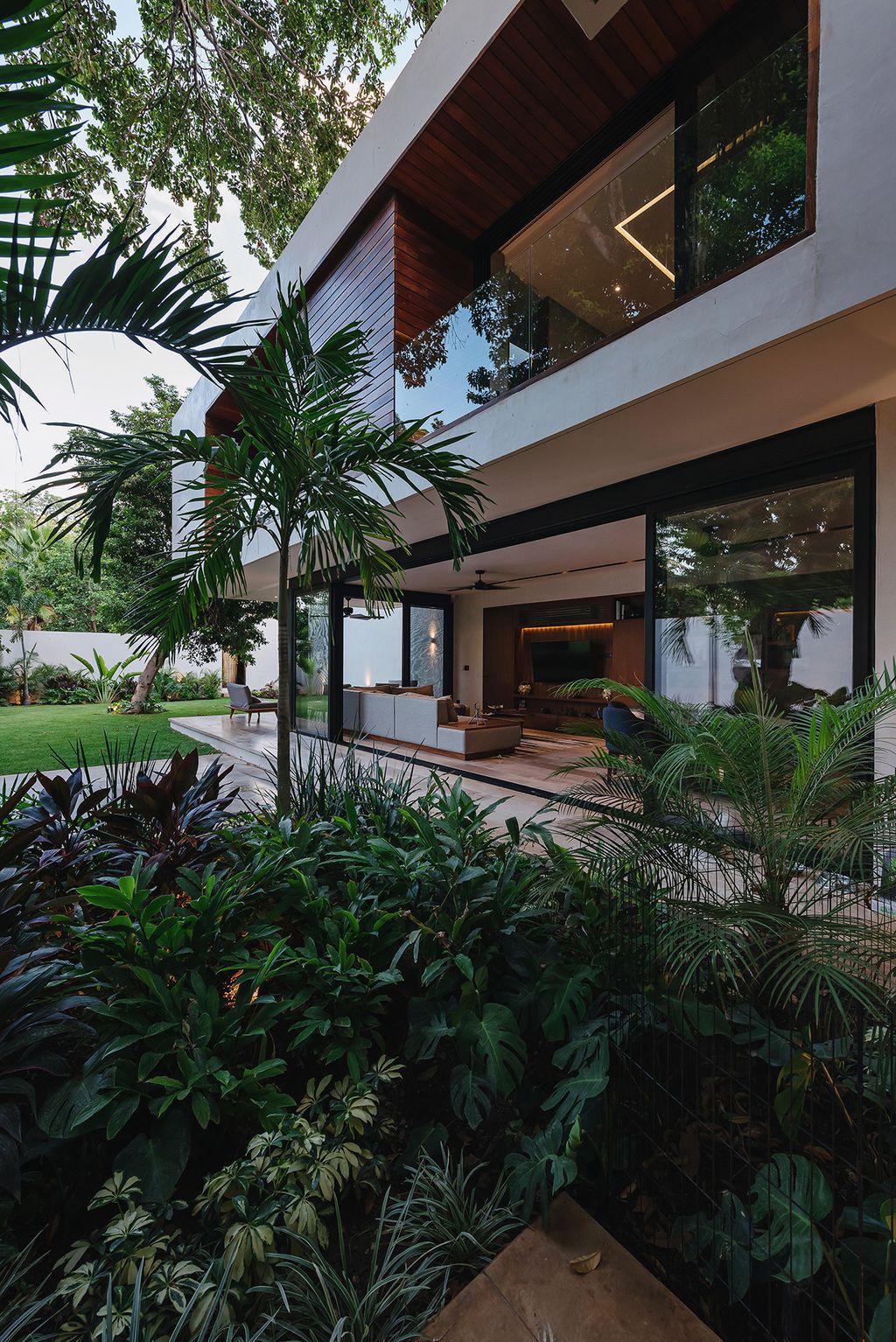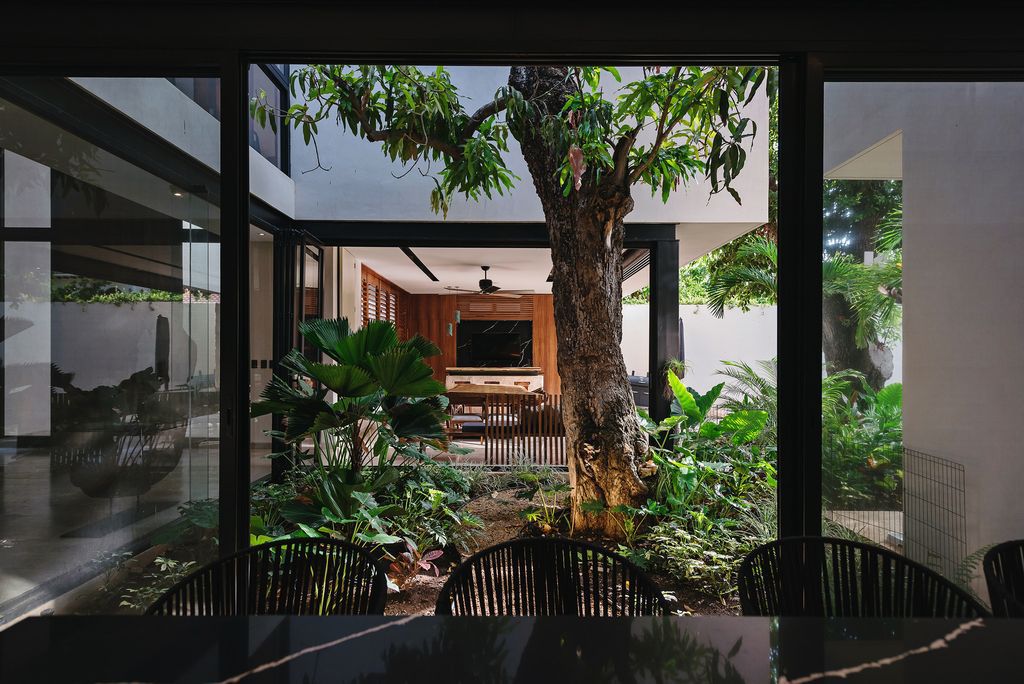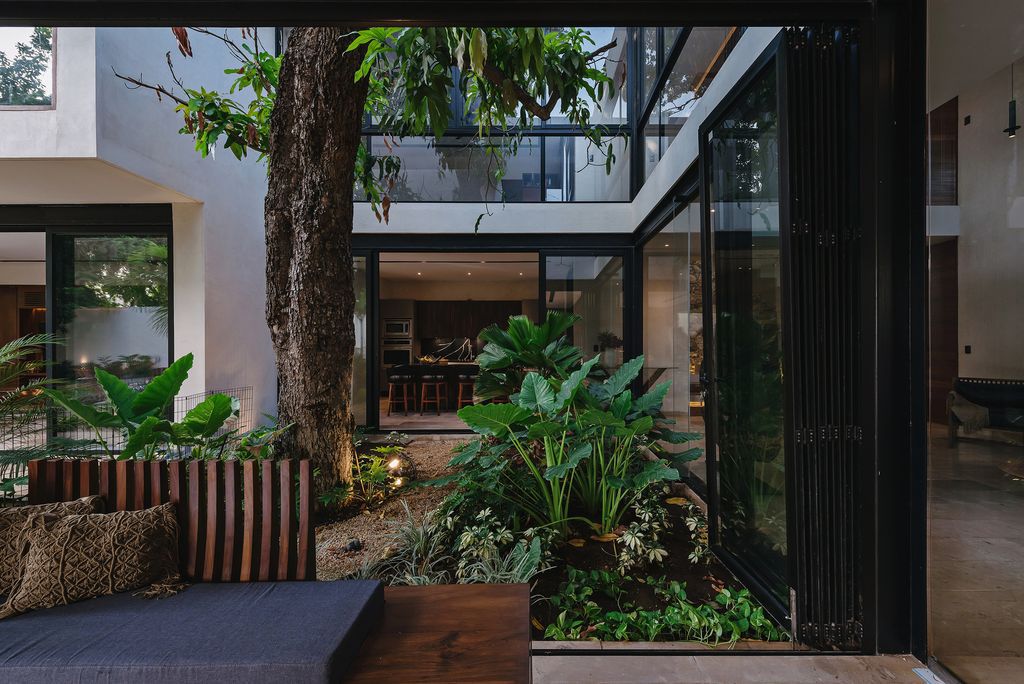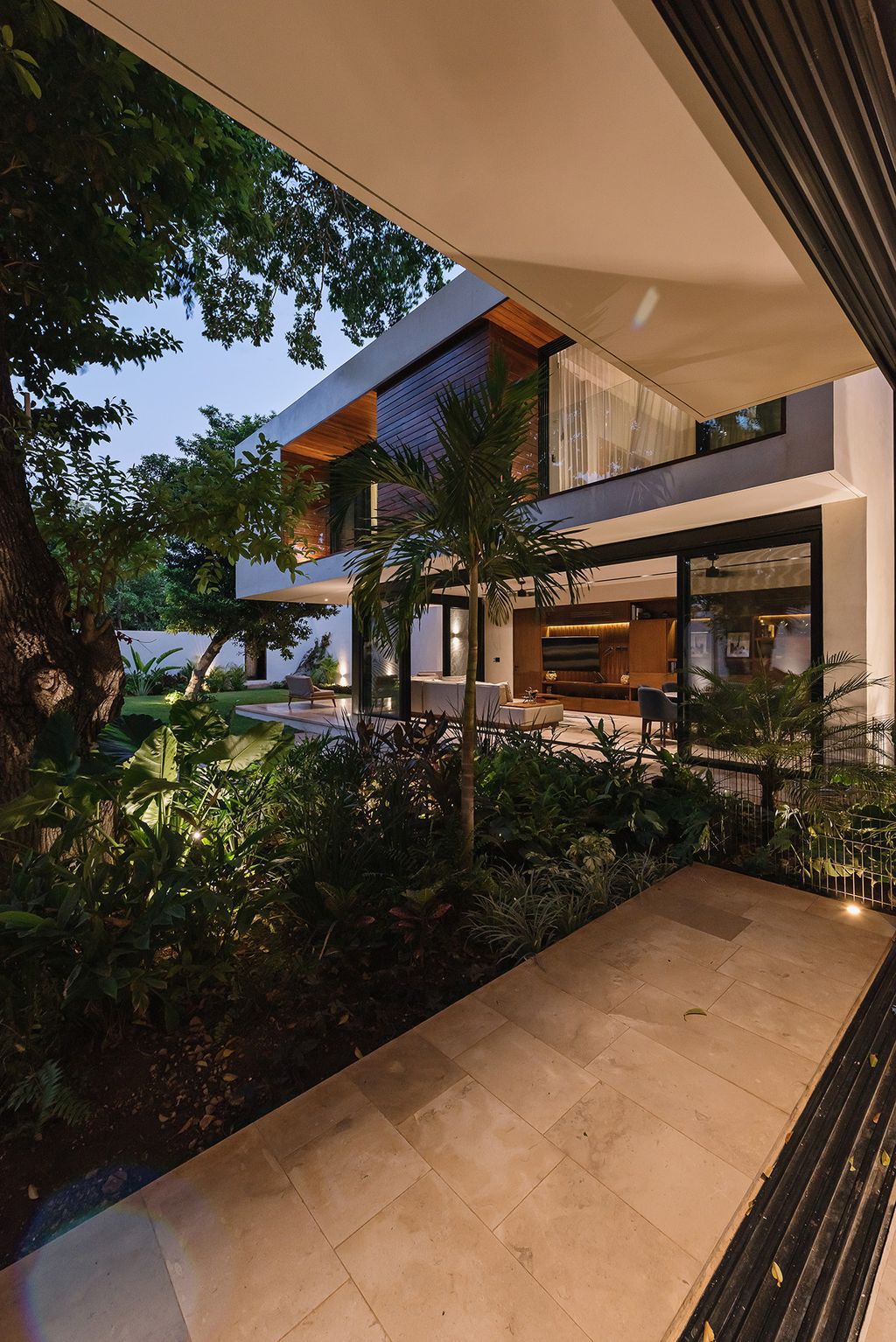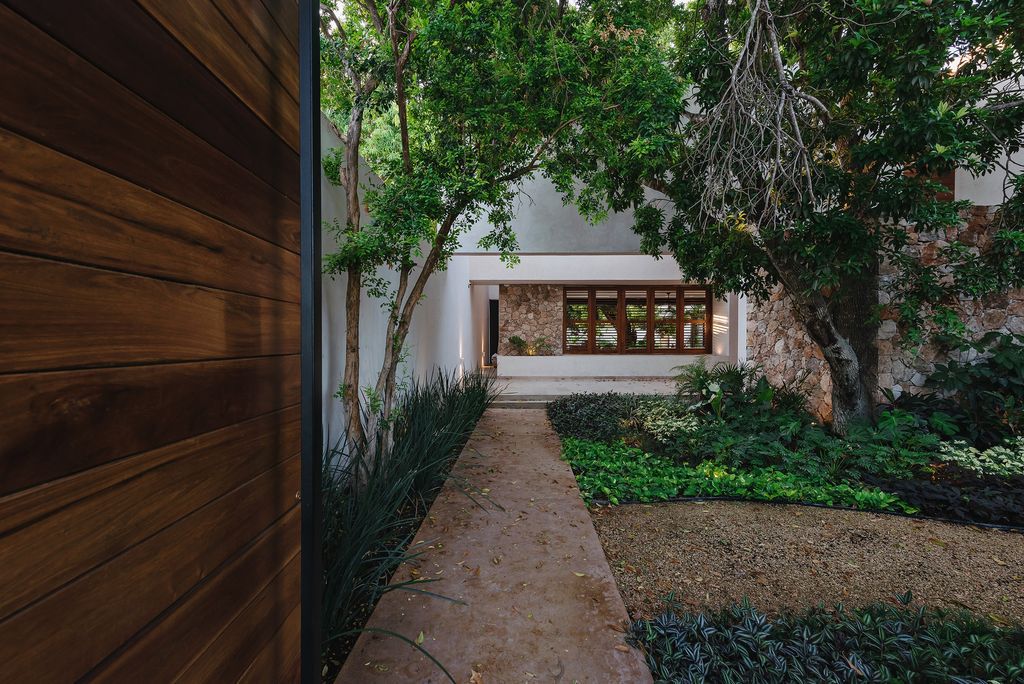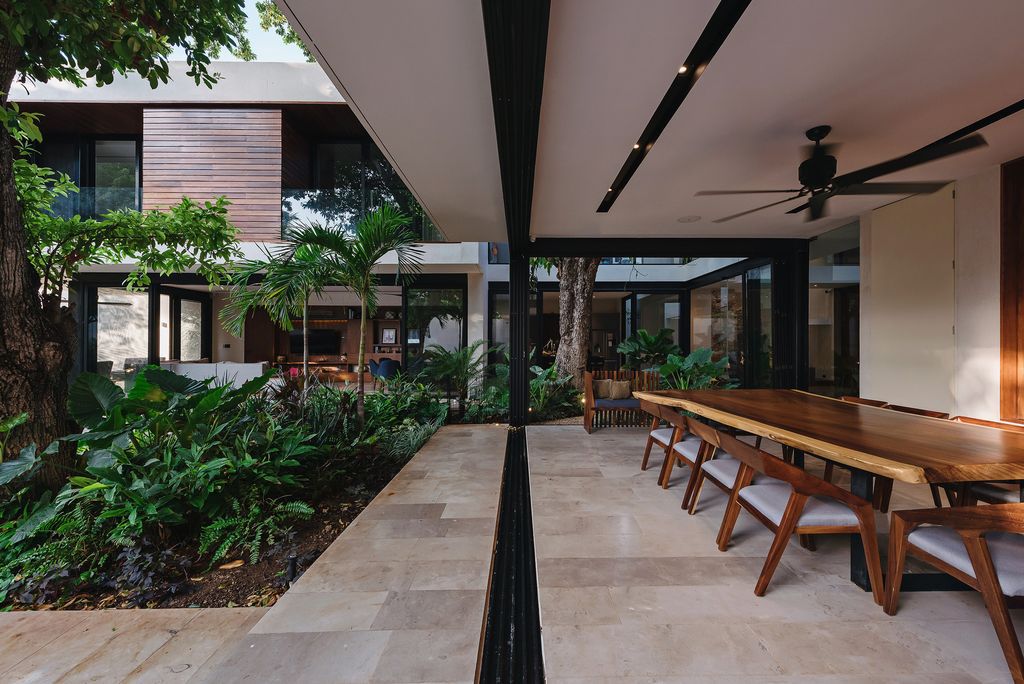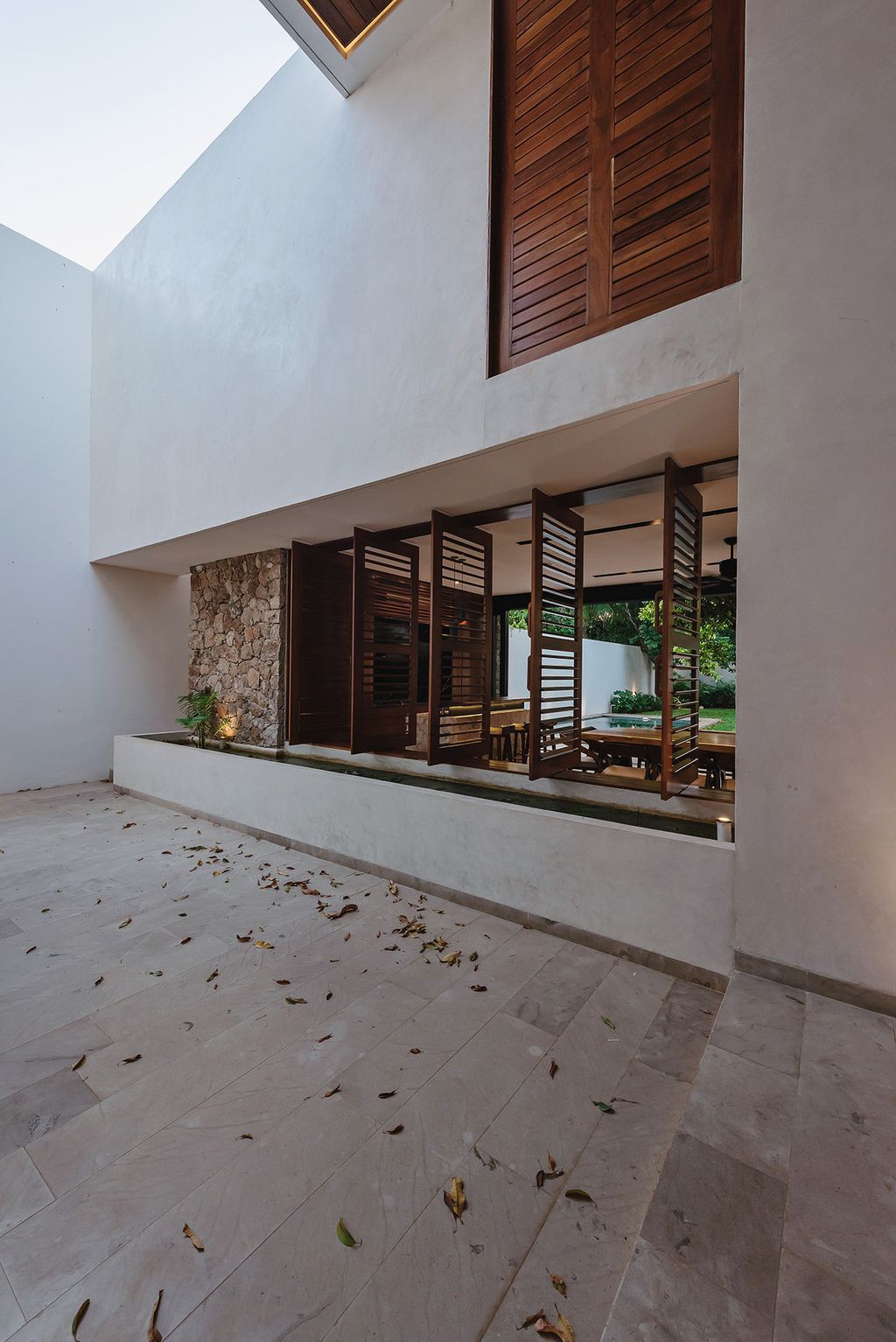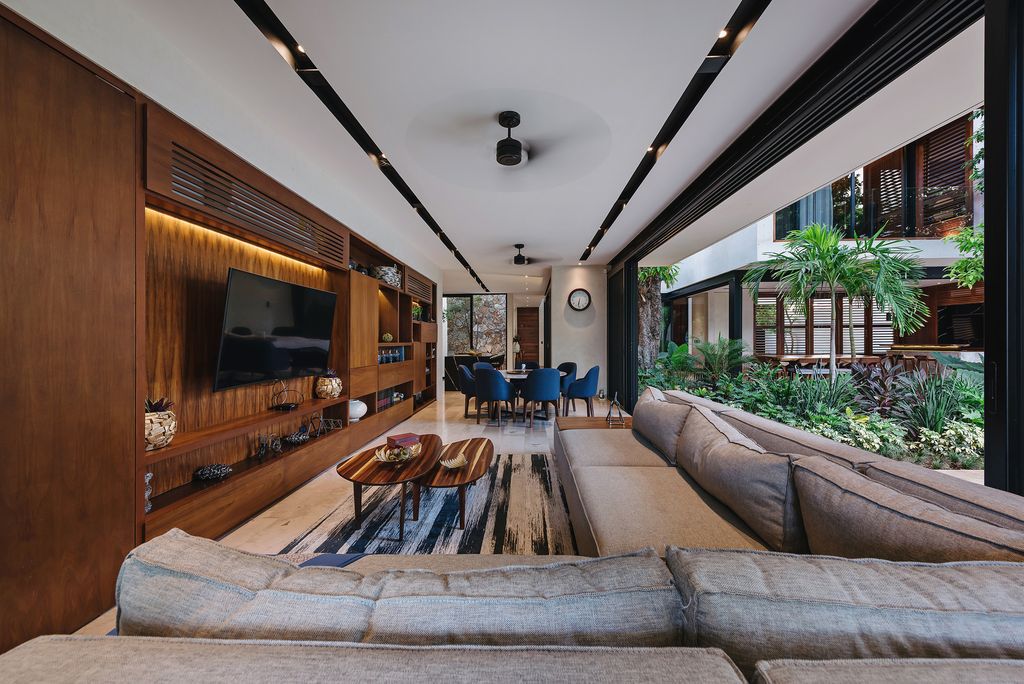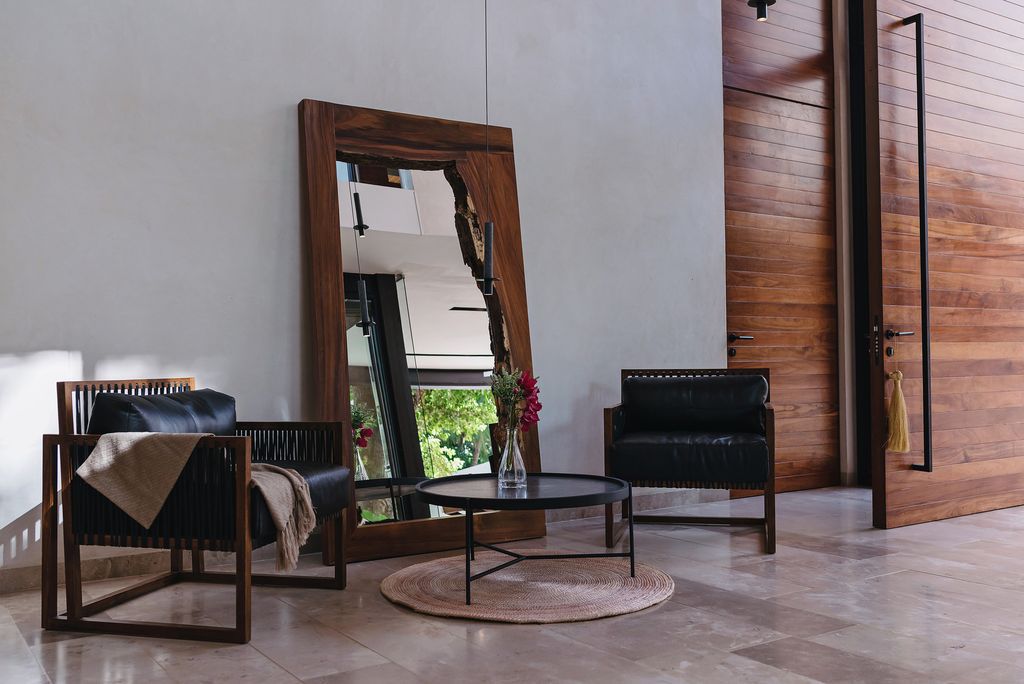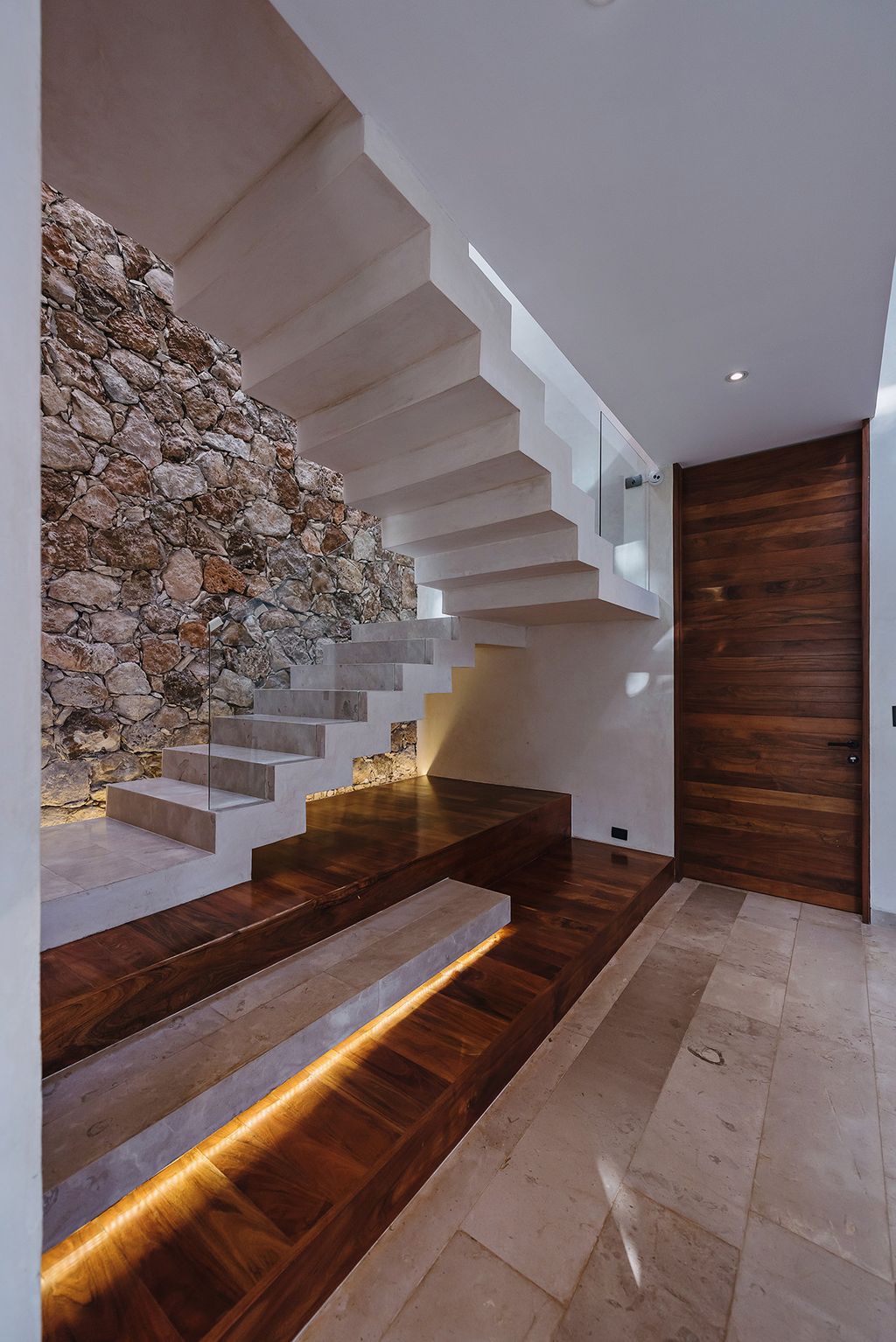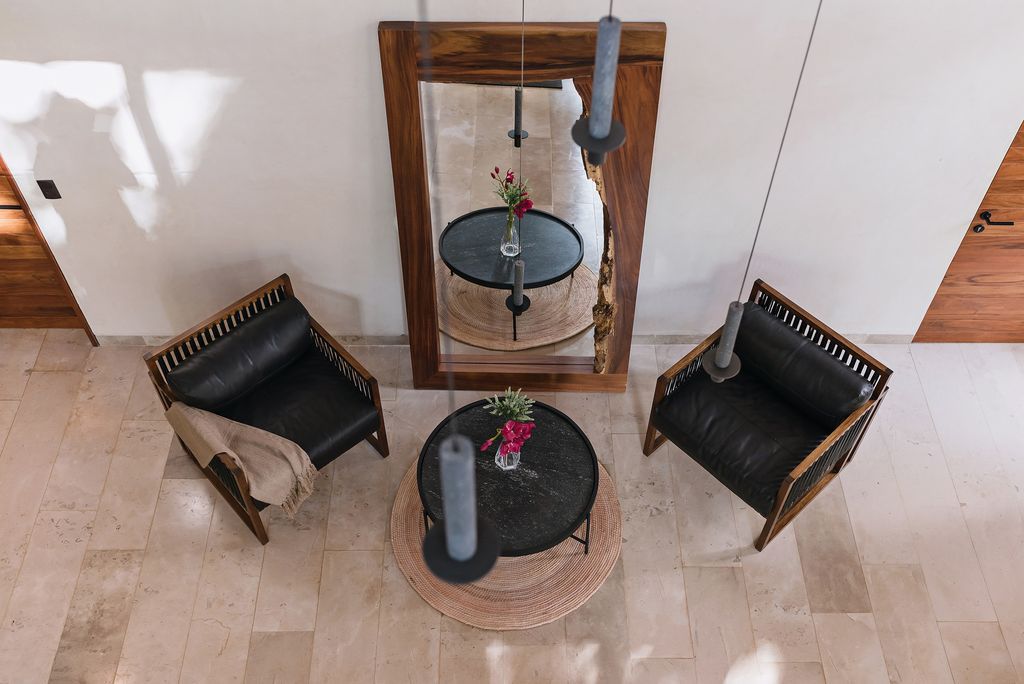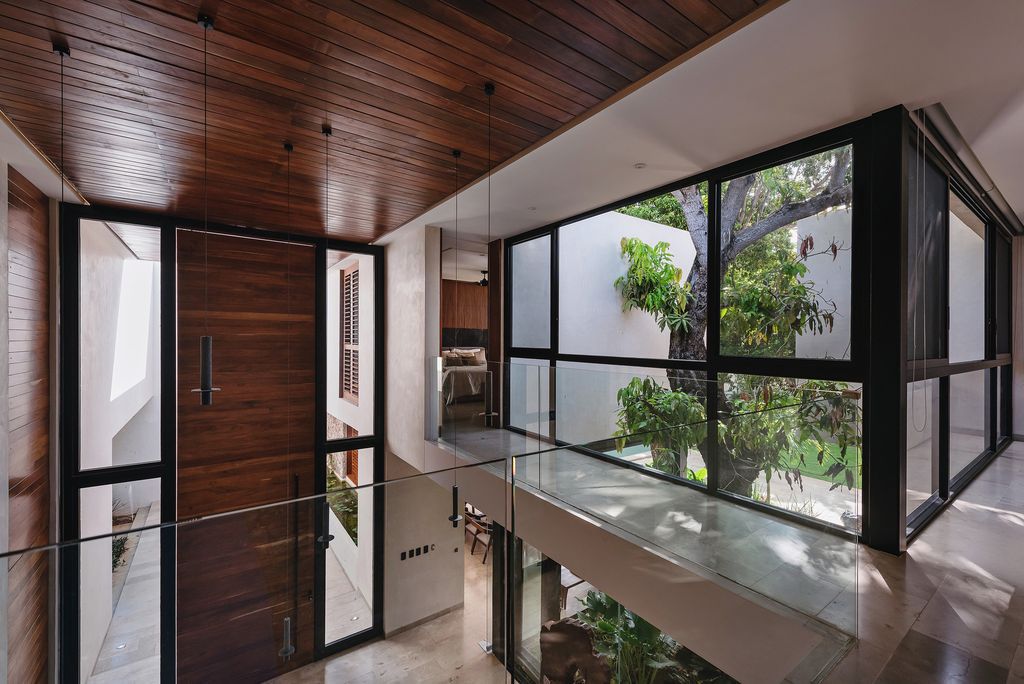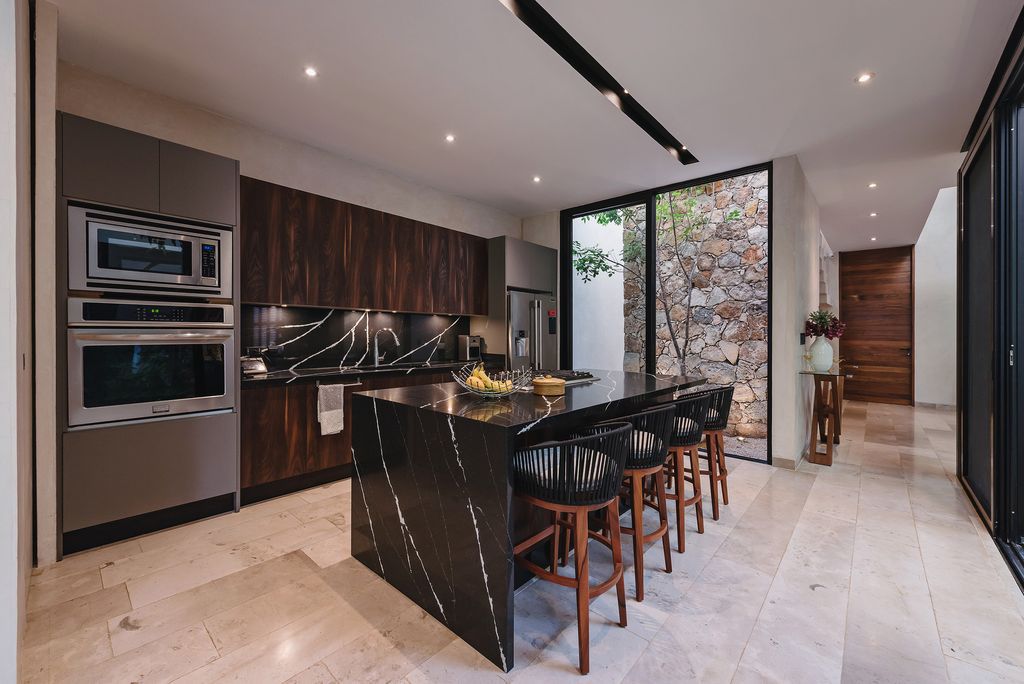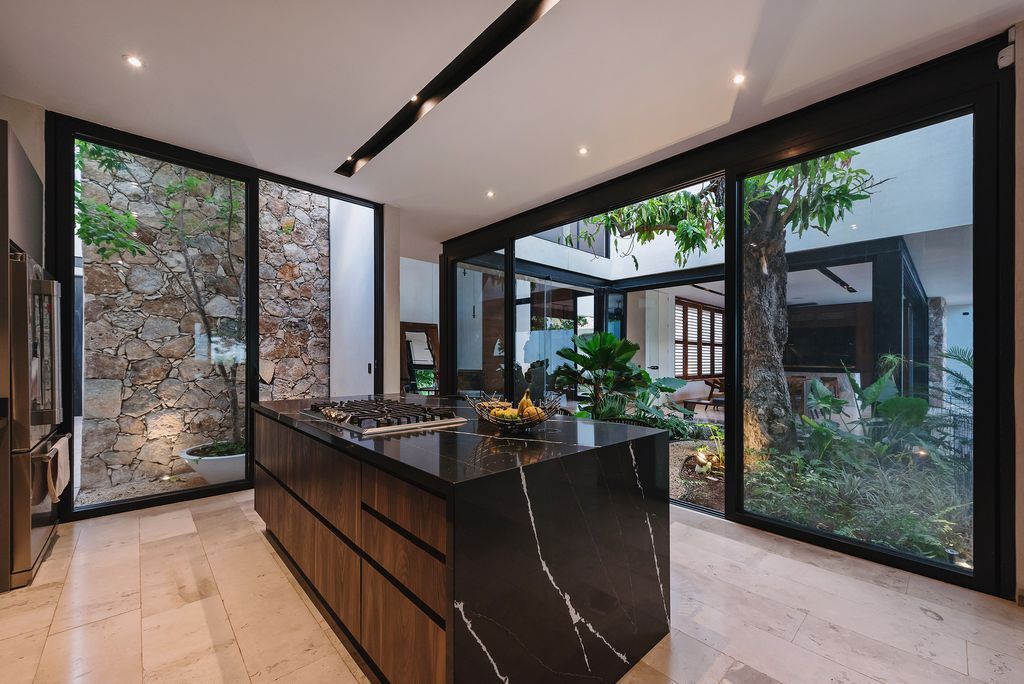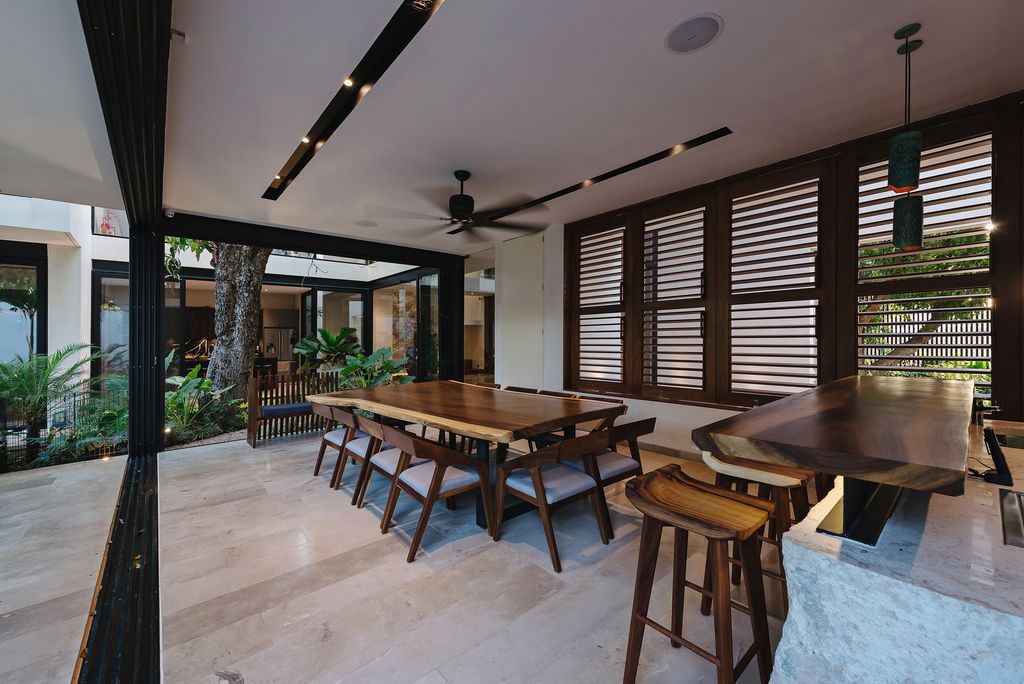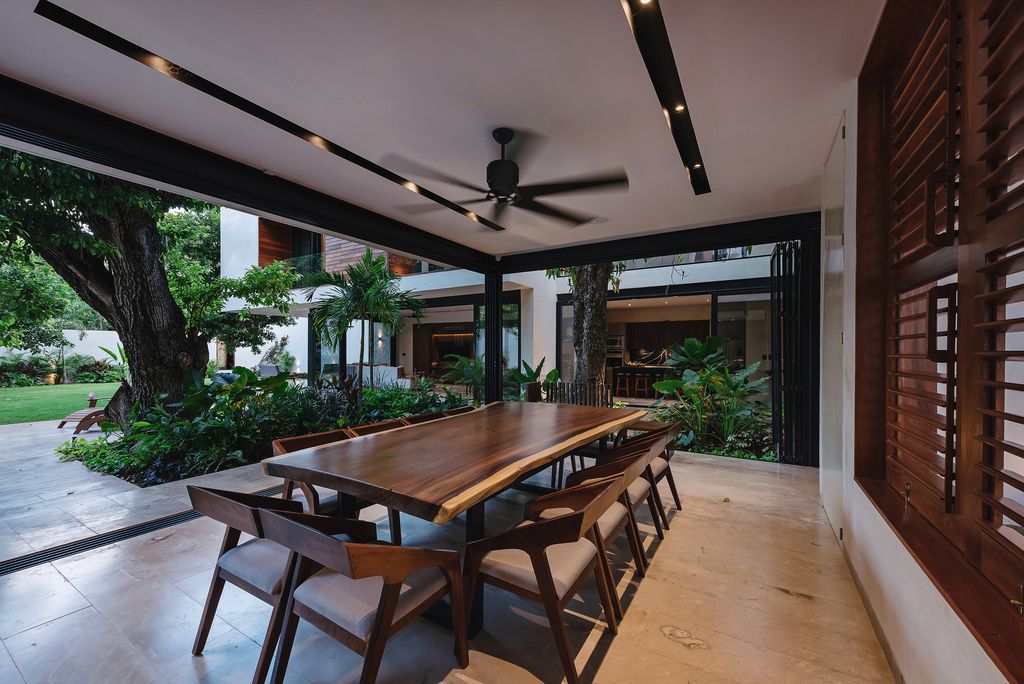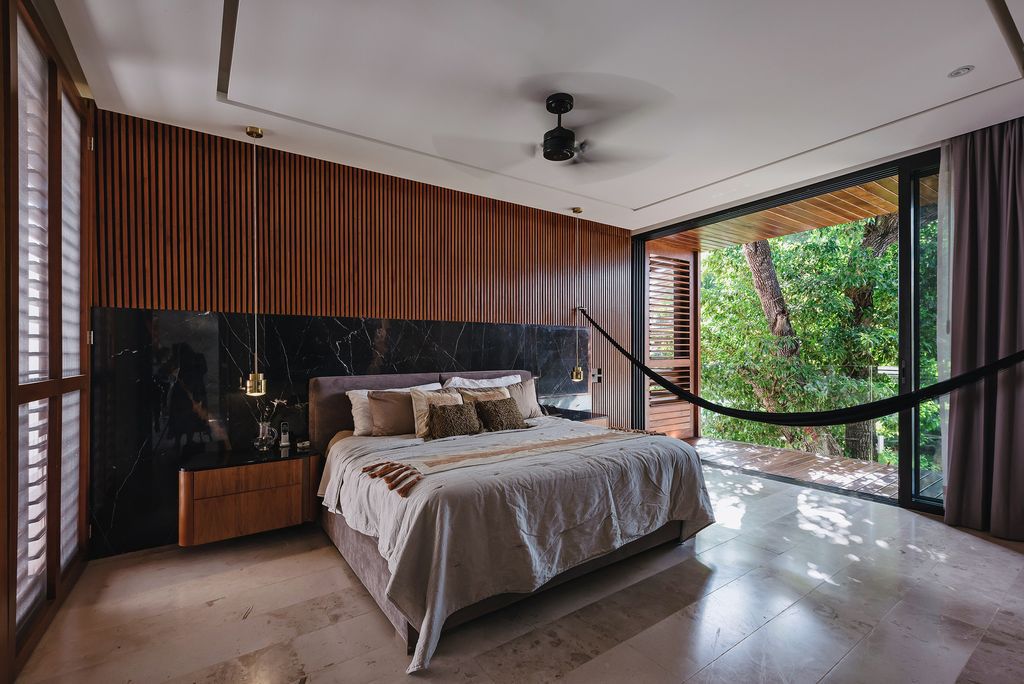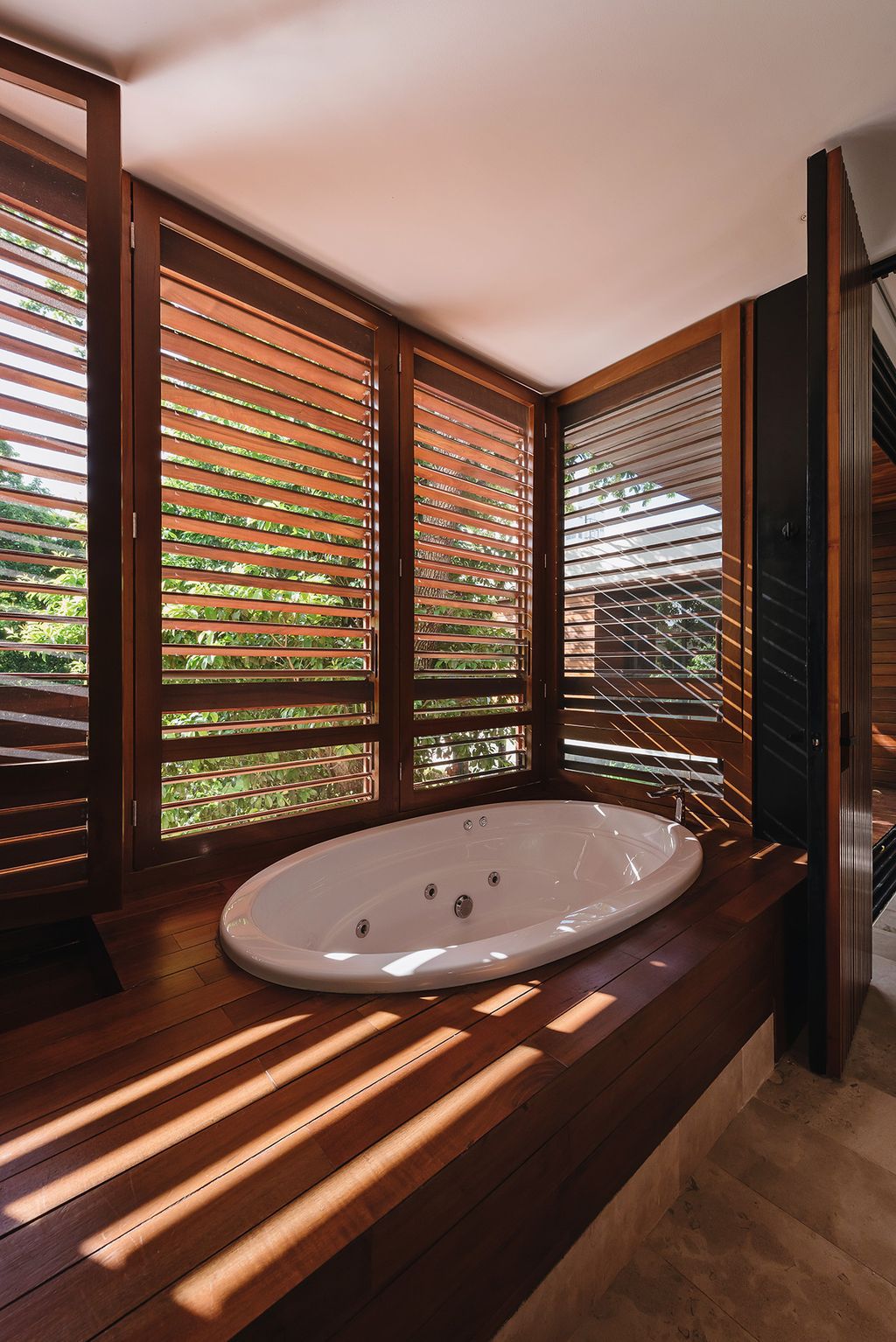 The Zapote House Gallery:
Text by the Architects: We began the project with a diagnosis of the context where the area to be intervened is located within what we call "Urban Islands", which in fact are increasingly scarce, even though they contain the characteristics that the city and the inhabitants need for their development and comfort, both in private and public spaces.
Photo credit: Tamara Uribe| Source: EURK Buildesign
For more information about this project; please contact the Architecture firm :
– Add: calle 37 numero 362 c ENTRE 34 Y 30 (15,070.56 km)
97200 Mérida, Yucatán, Mexico
– Tel: +52 999 276 0493
– Facebook: https://www.facebook.com/pages/category/Architectural-Designer/EURK-1645207052421722/
More Tour of Houses here:
---