Date of Publishing:
55 Sathorn House designed by Kuanchanok Pakavaleetorn Architects for her own family dwelling, with design that prioritise privacy and airflow, considered as the best of its busy and polluted urban setting. This home organized around a spacious atrium, allowing windows to face inwards. Located in Sathorn, a vibrant business and cultural district in the heart of Bangkok, Thailand, the concrete house represents stability yet openness due to the cuts that carve out the otherwise massive structure. Meanwhile, the roof garden is highlighted by a concrete structure at the top of the building, reflecting nature to the interior.
The building is primarily constructed from concrete masonry, which integrates a mix of rectilinear and curving elements. This means that some parts have a more solid aesthetic, while others take the form of smooth ribbons. In addition to this, large windows positioned within the atrium line up with the openings, to ensure that plenty of natural light can reach the interior.
Once inside, the layout of the 460 square metre building is generated by the atrium – most floors contain two main rooms, one on each side. The ground floor contains a home office and gym, while the living room and kitchen are located on the first floor. There are then three bedrooms, located on the second and third floors, and a secluded roof terrace. Other details include black aluminium windows, a mezzanine library accessed via a spiral staircase, and a kitchen with an entire wall of storage. Indeed, 55 Sathorn house represents stability, tranquility, comfort, and calmness for the owners.
The Architecture Design Project Information: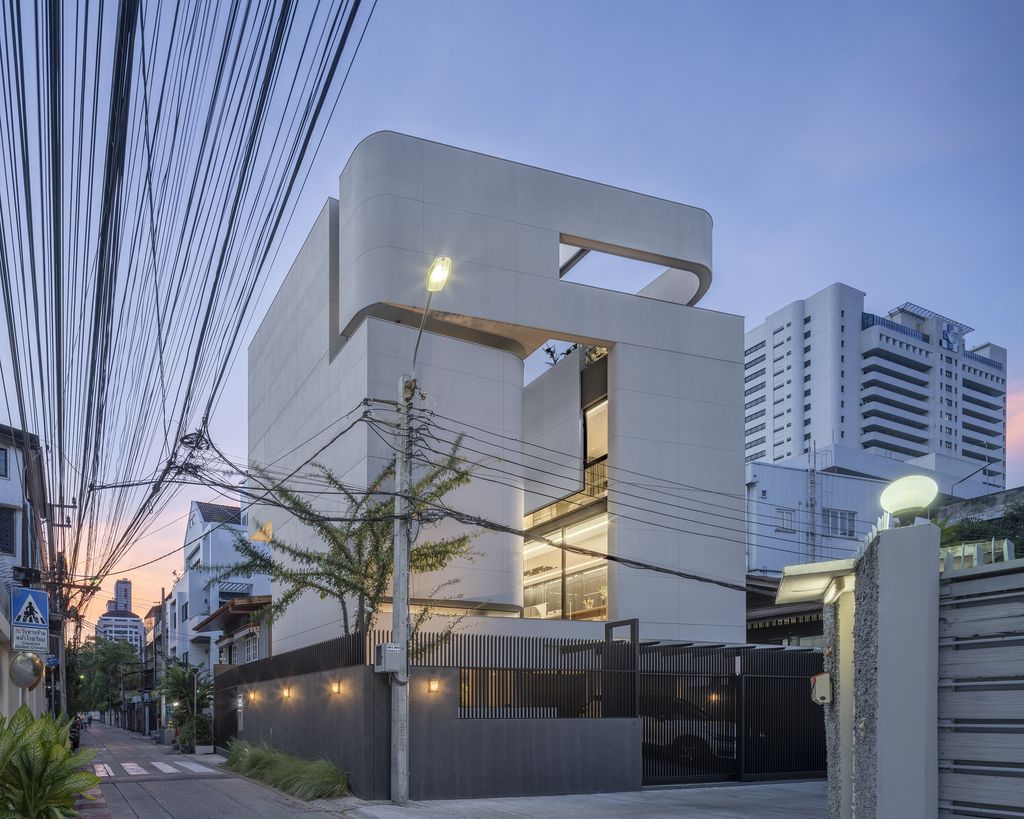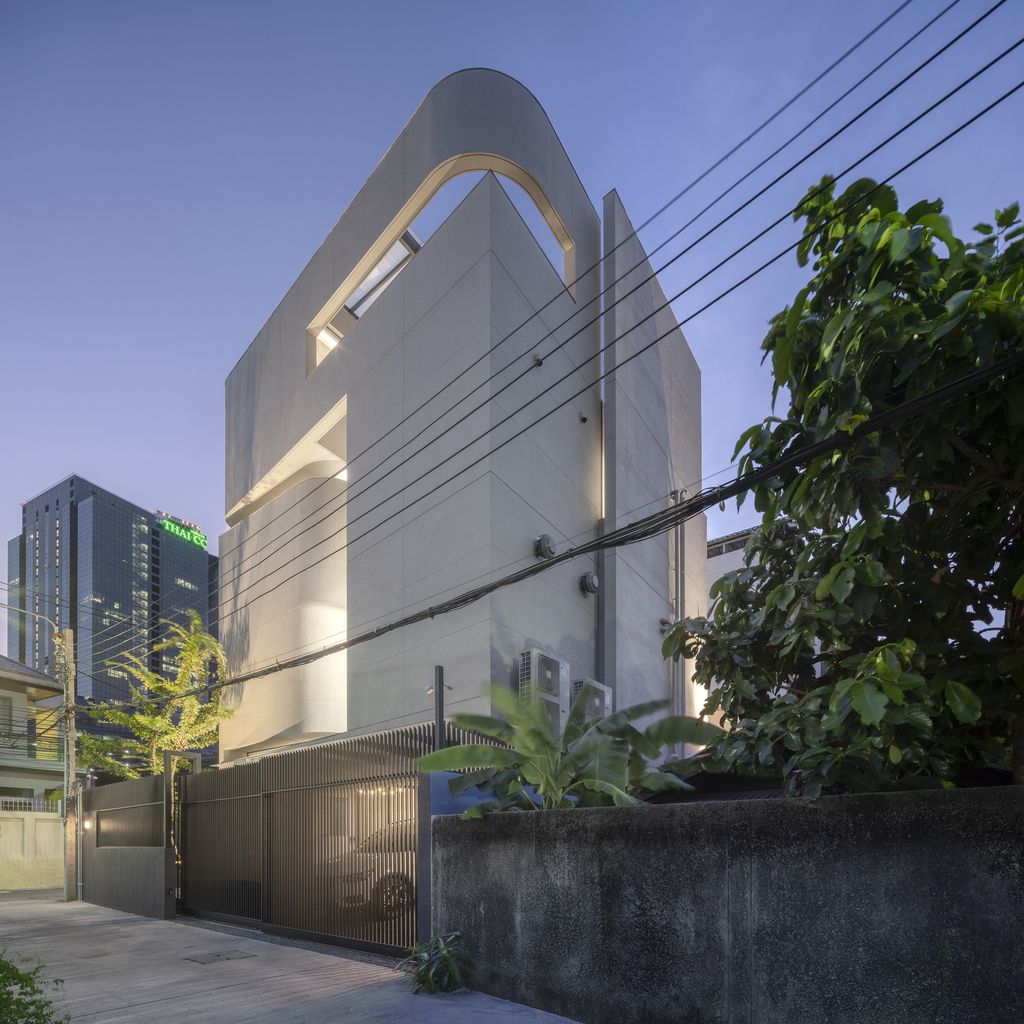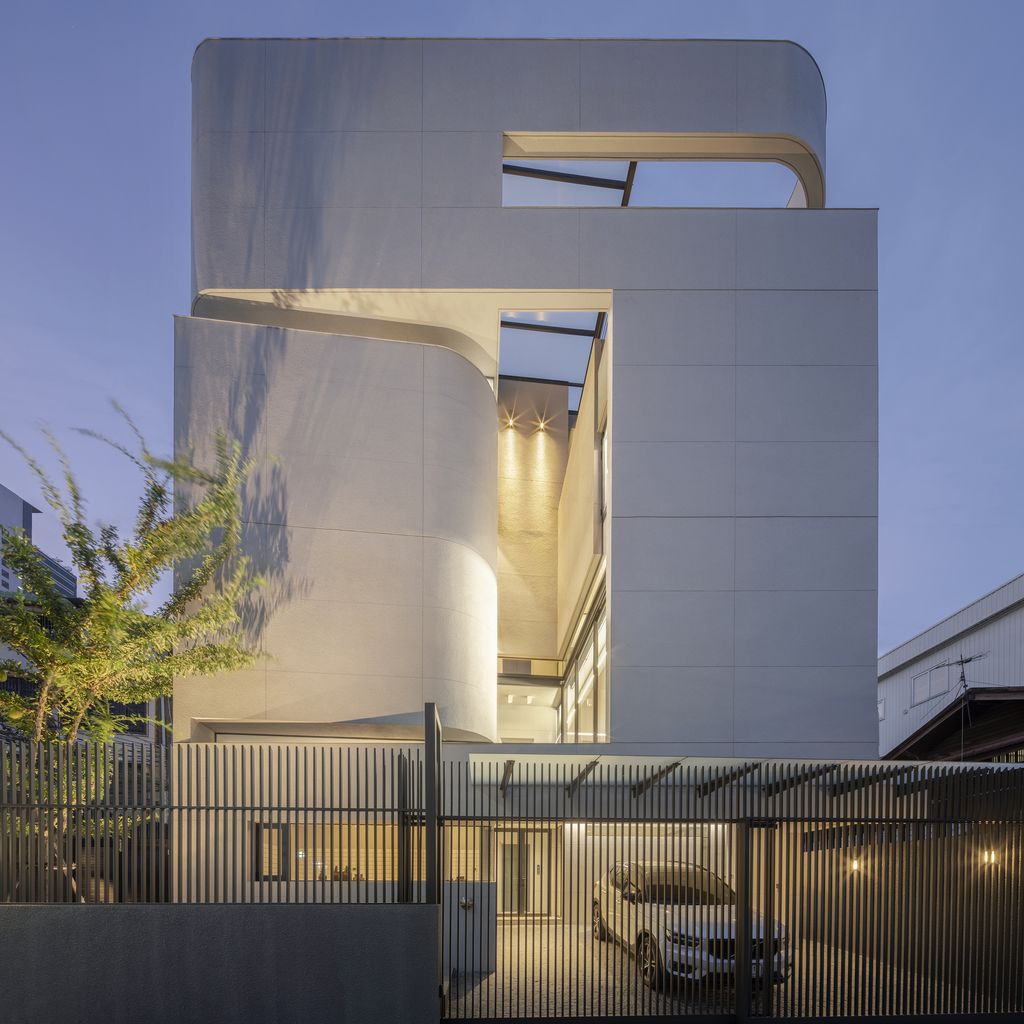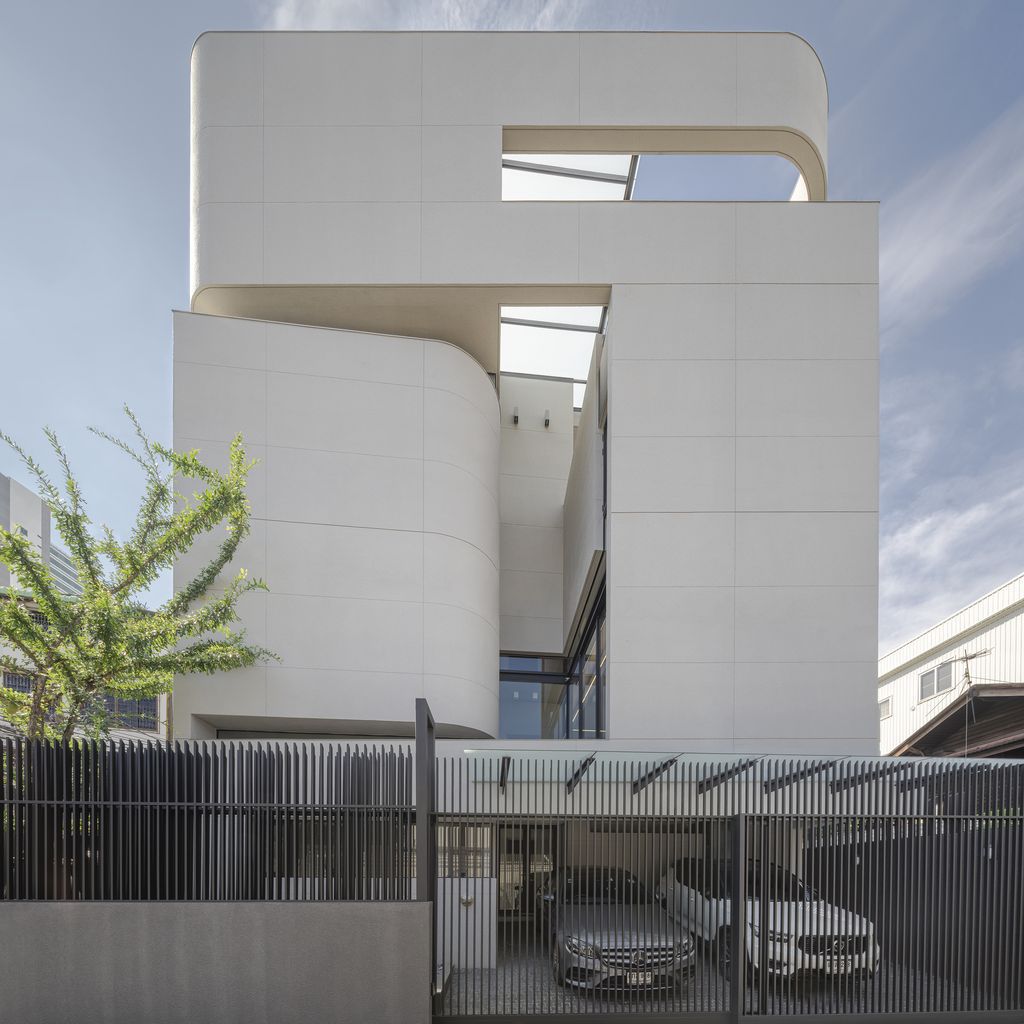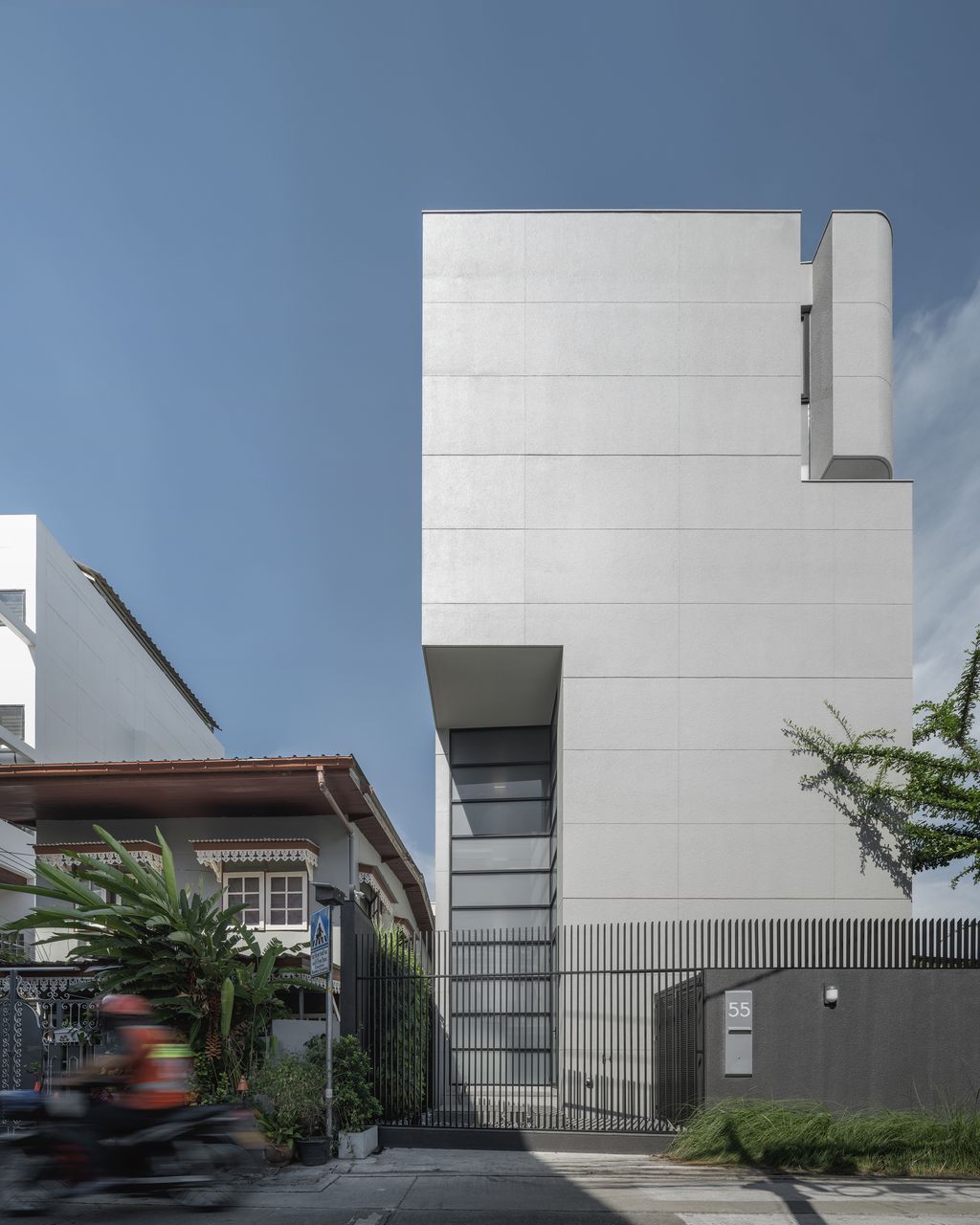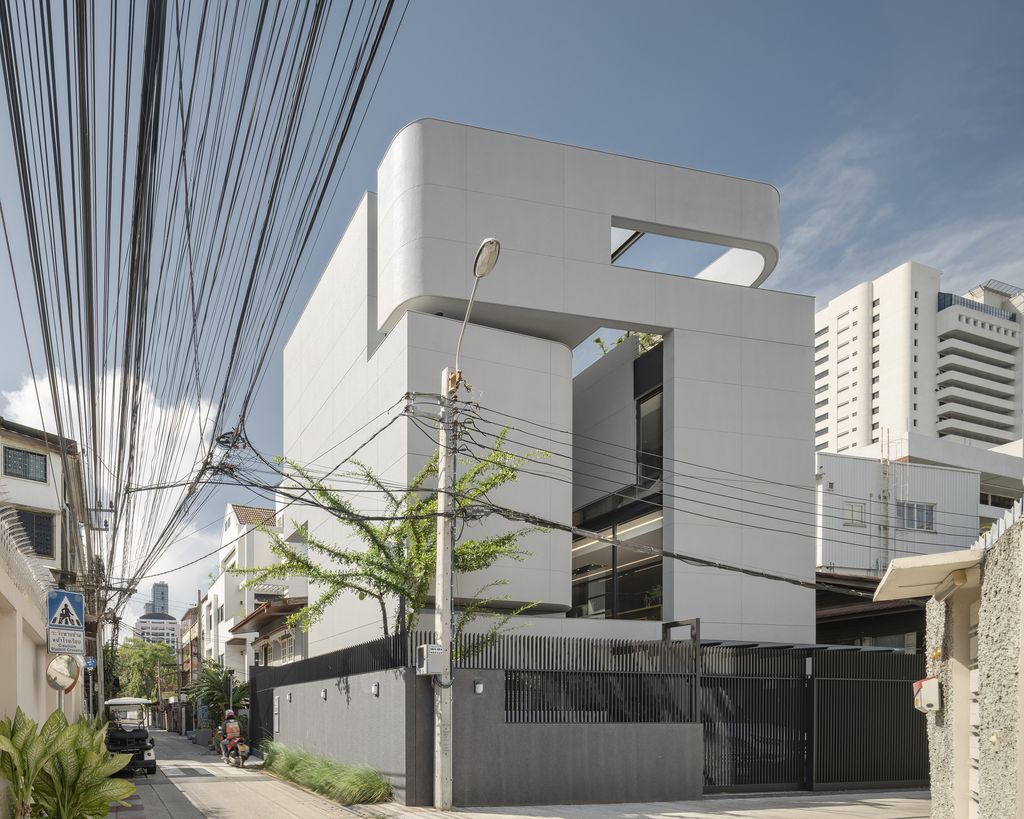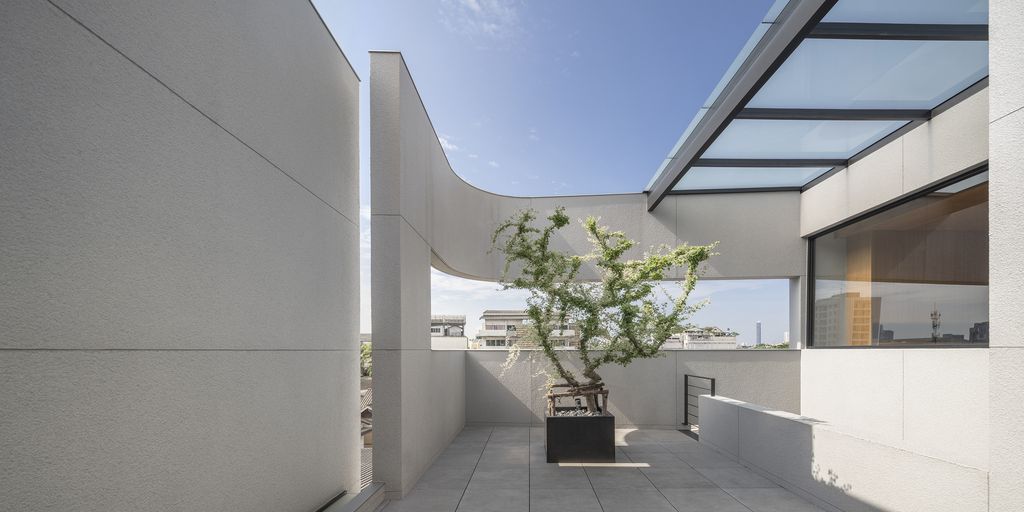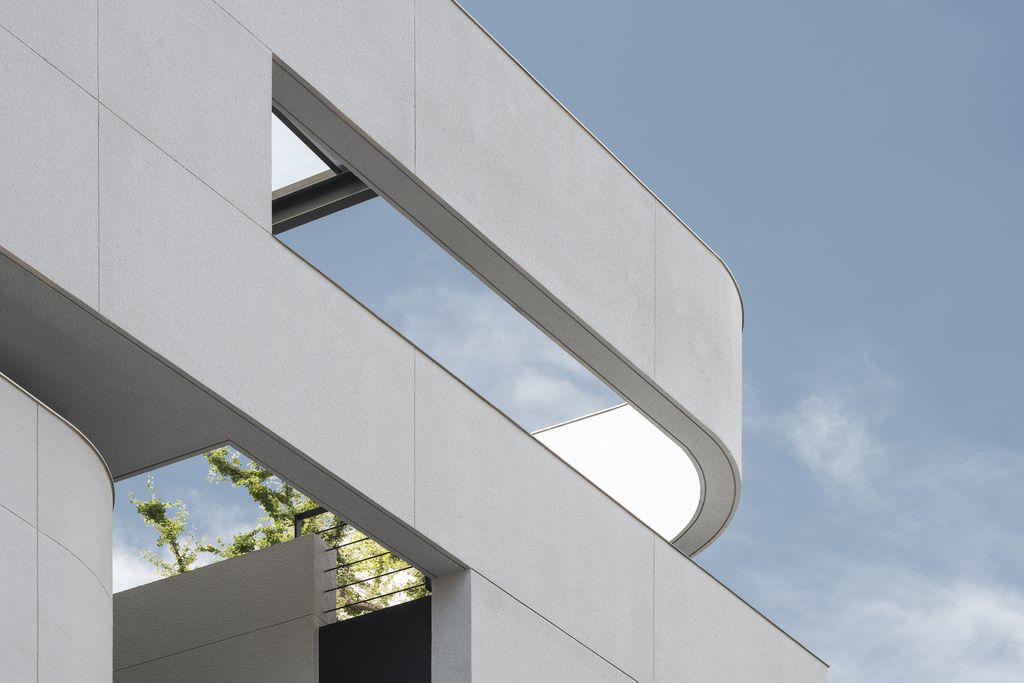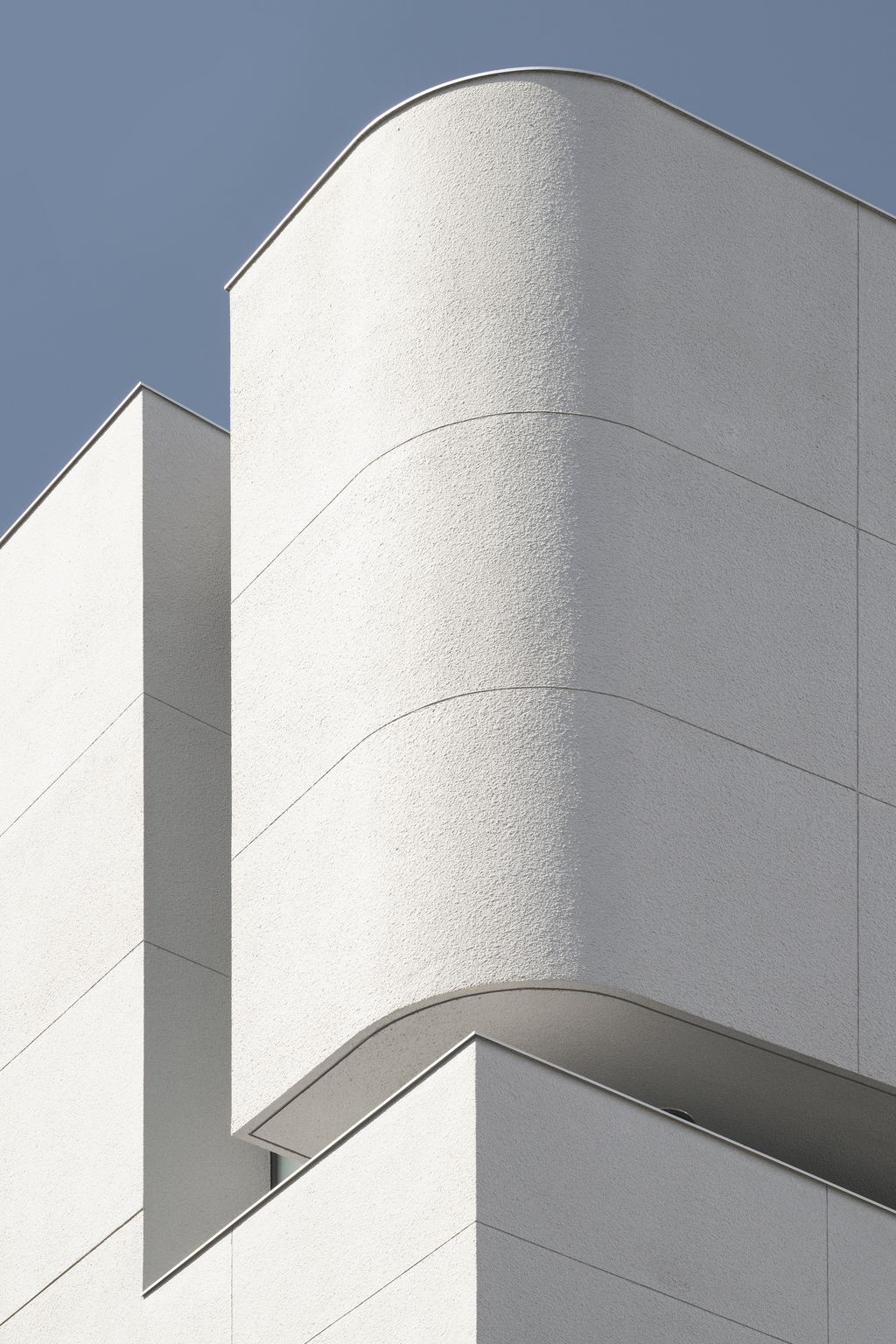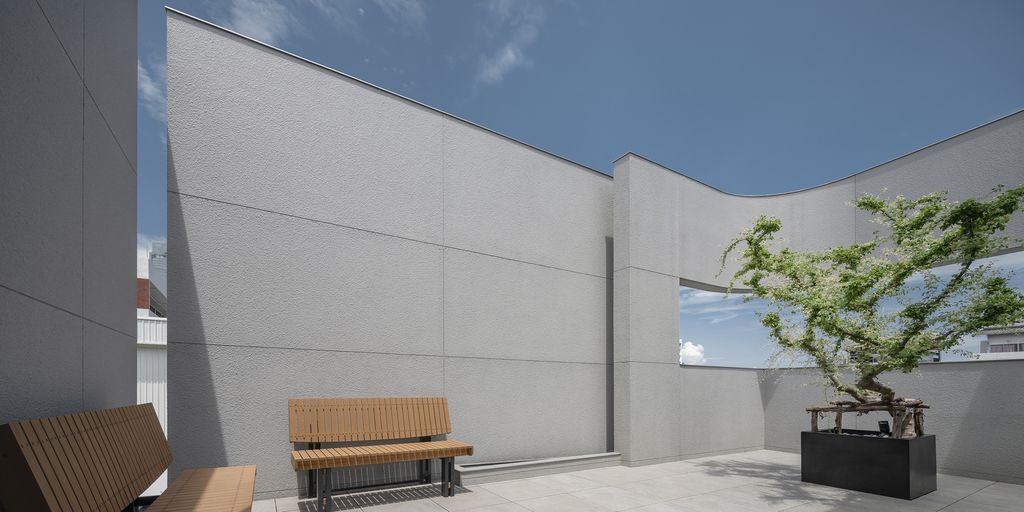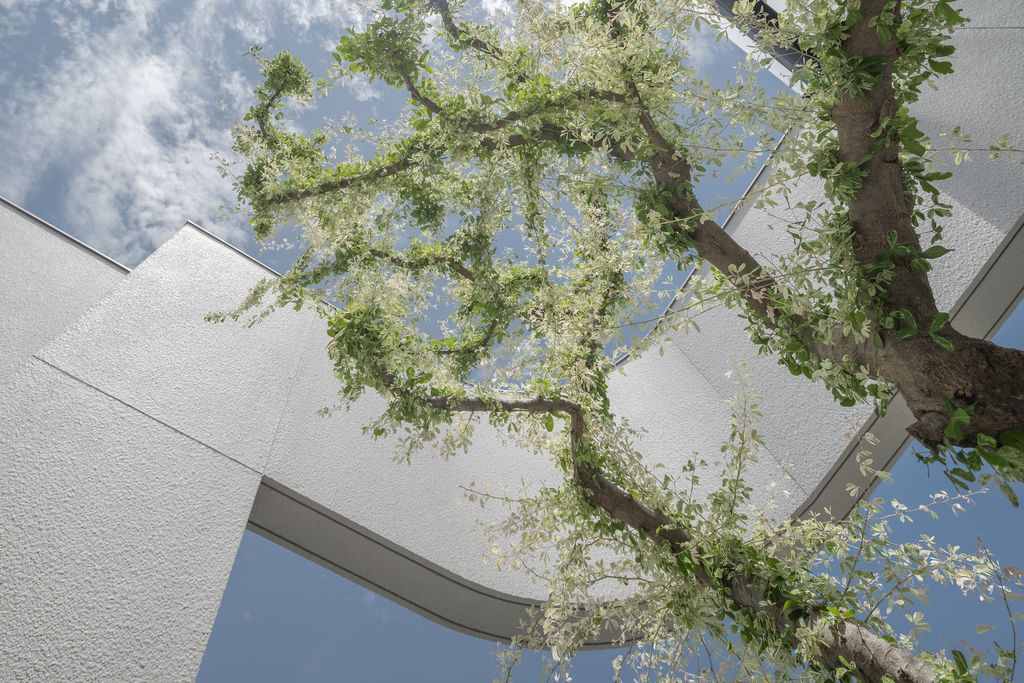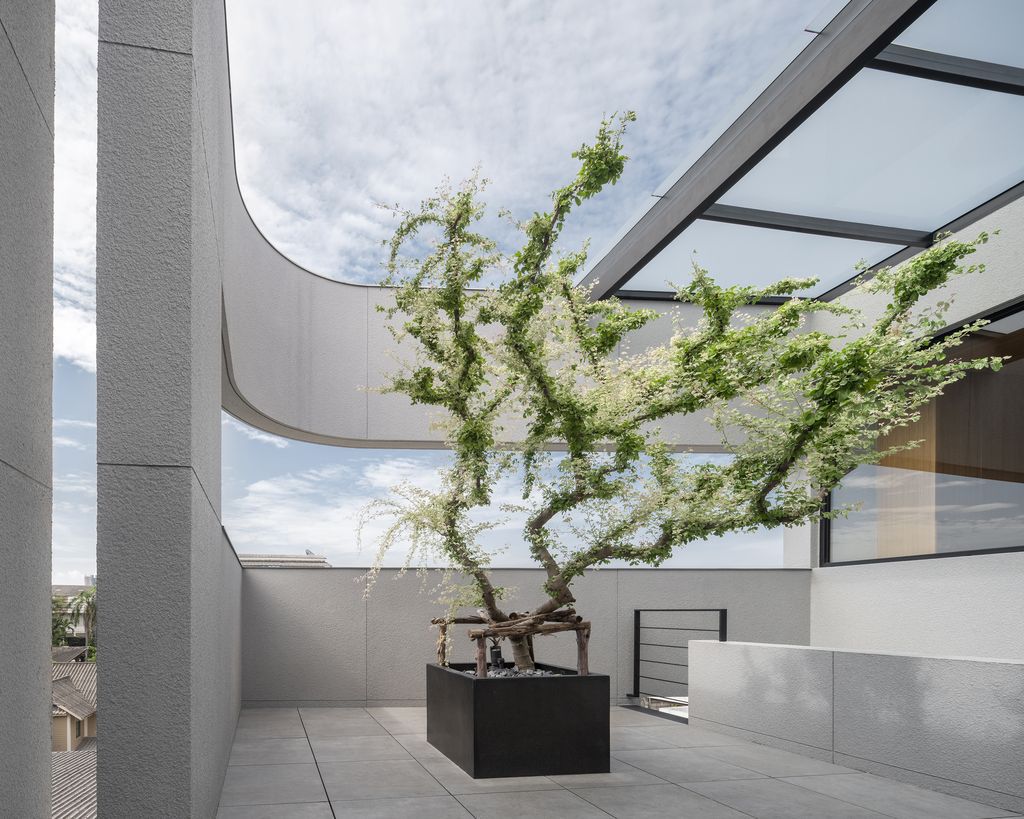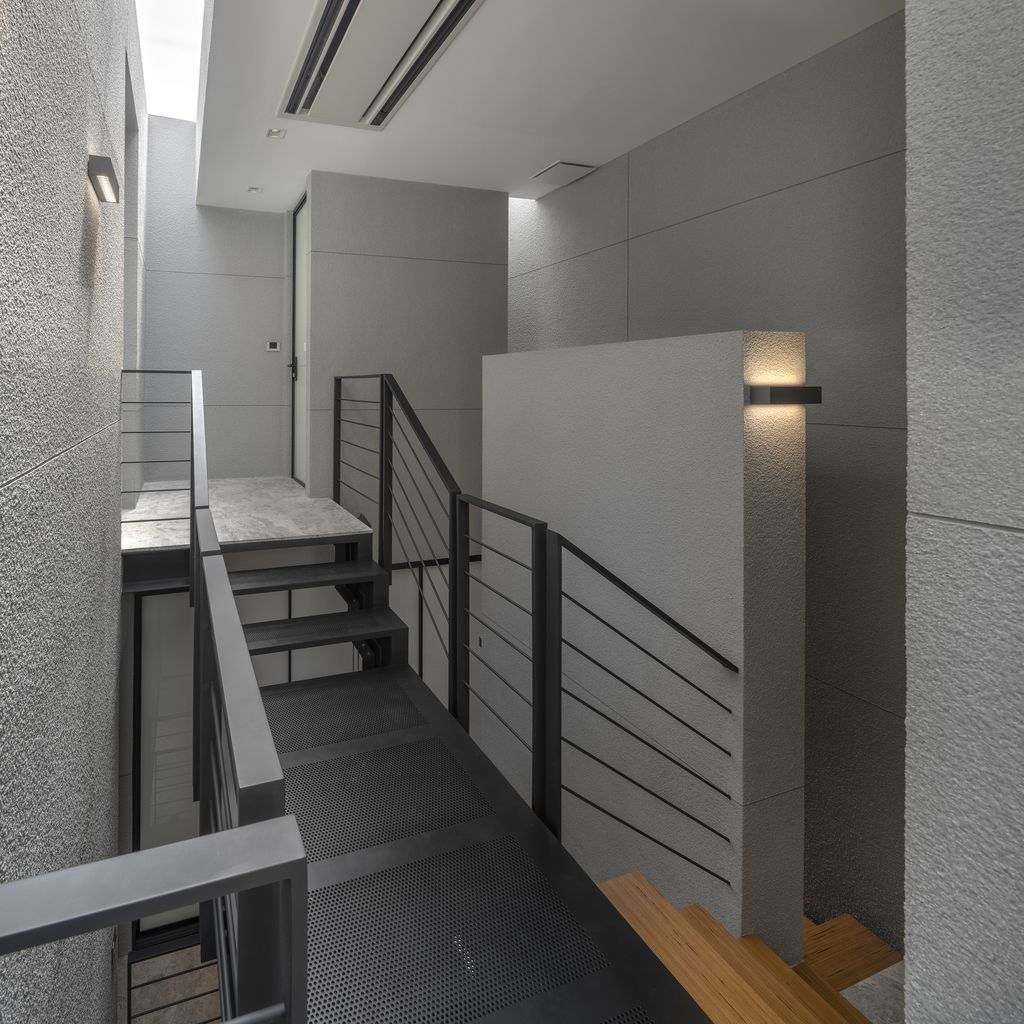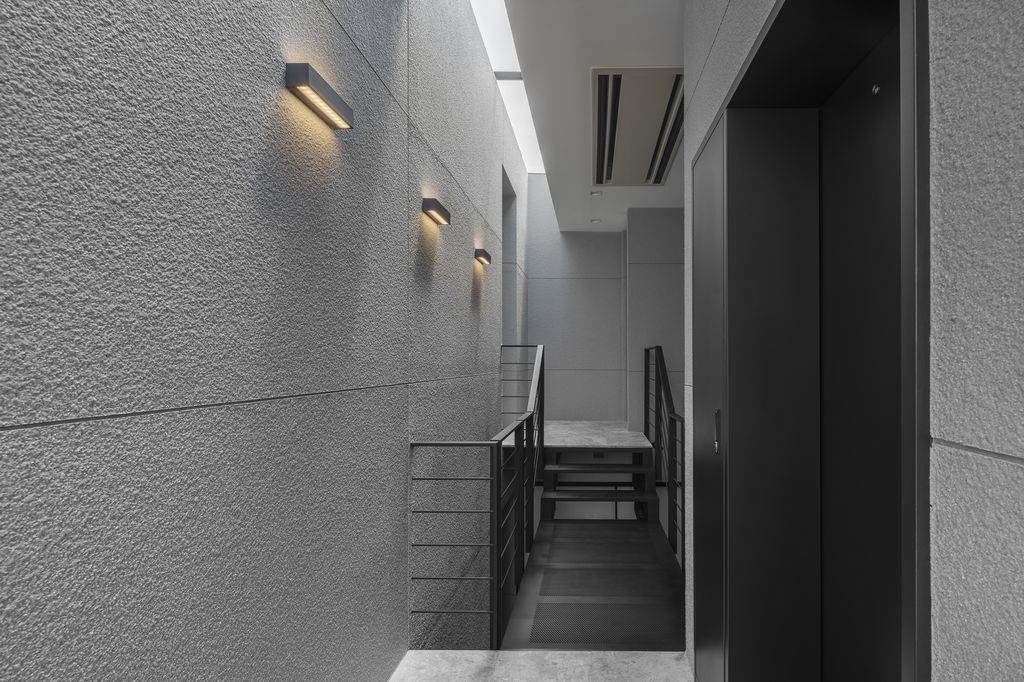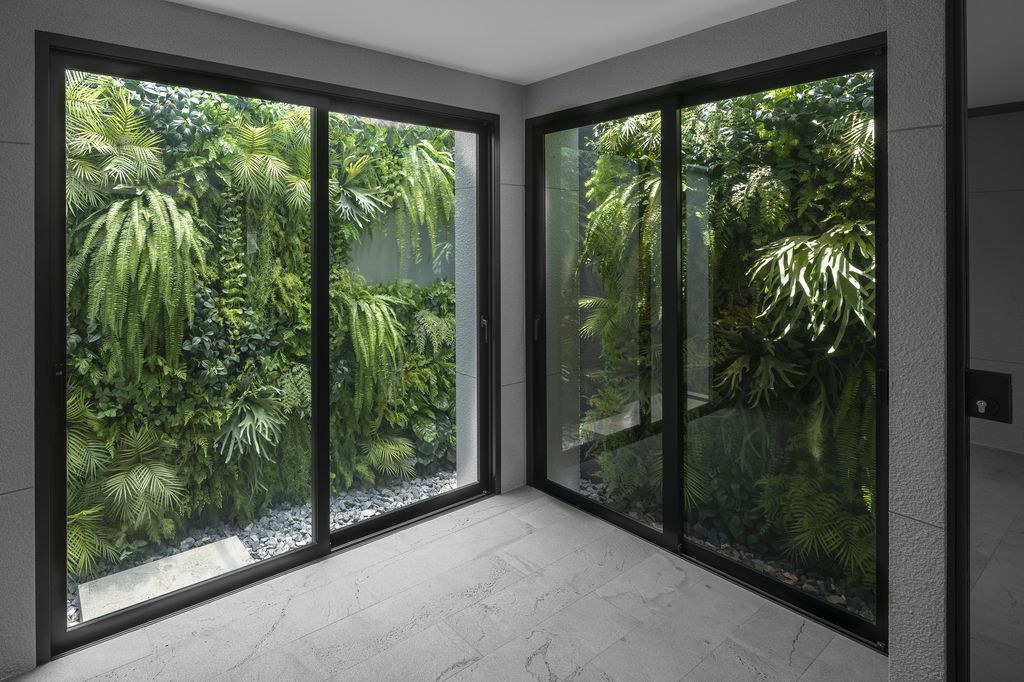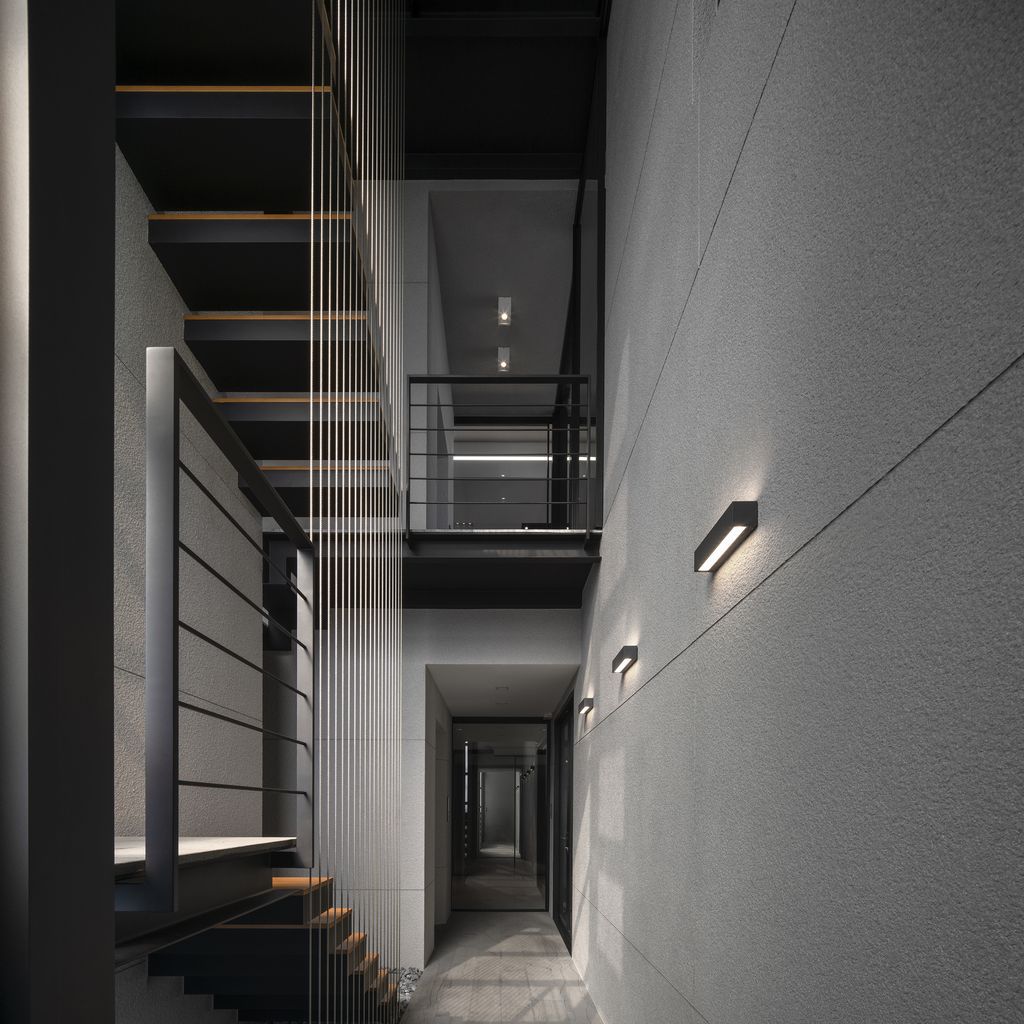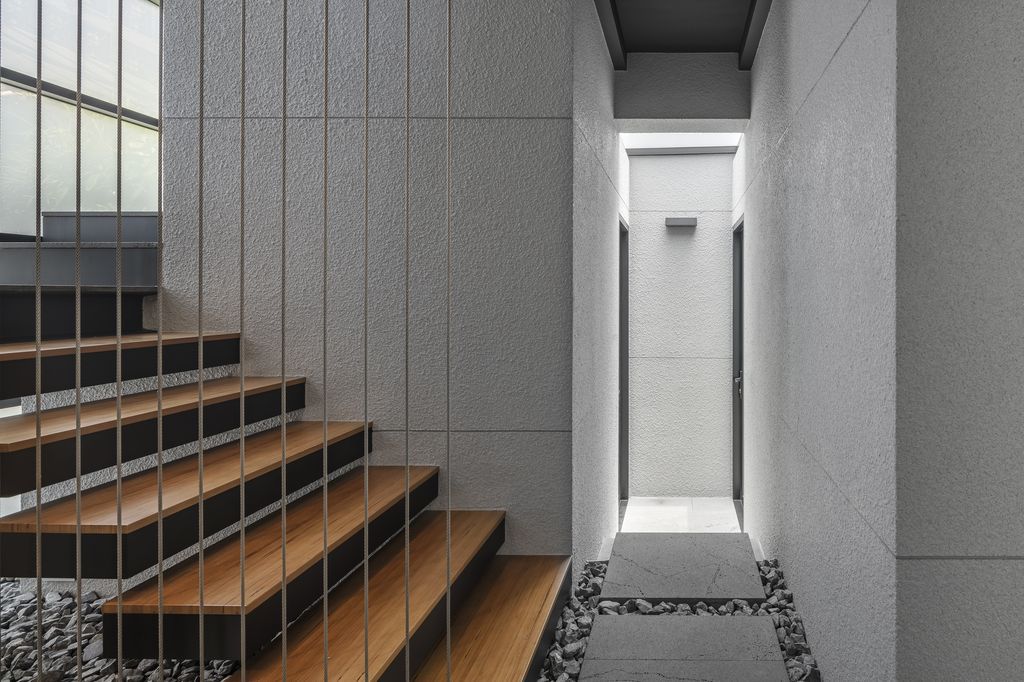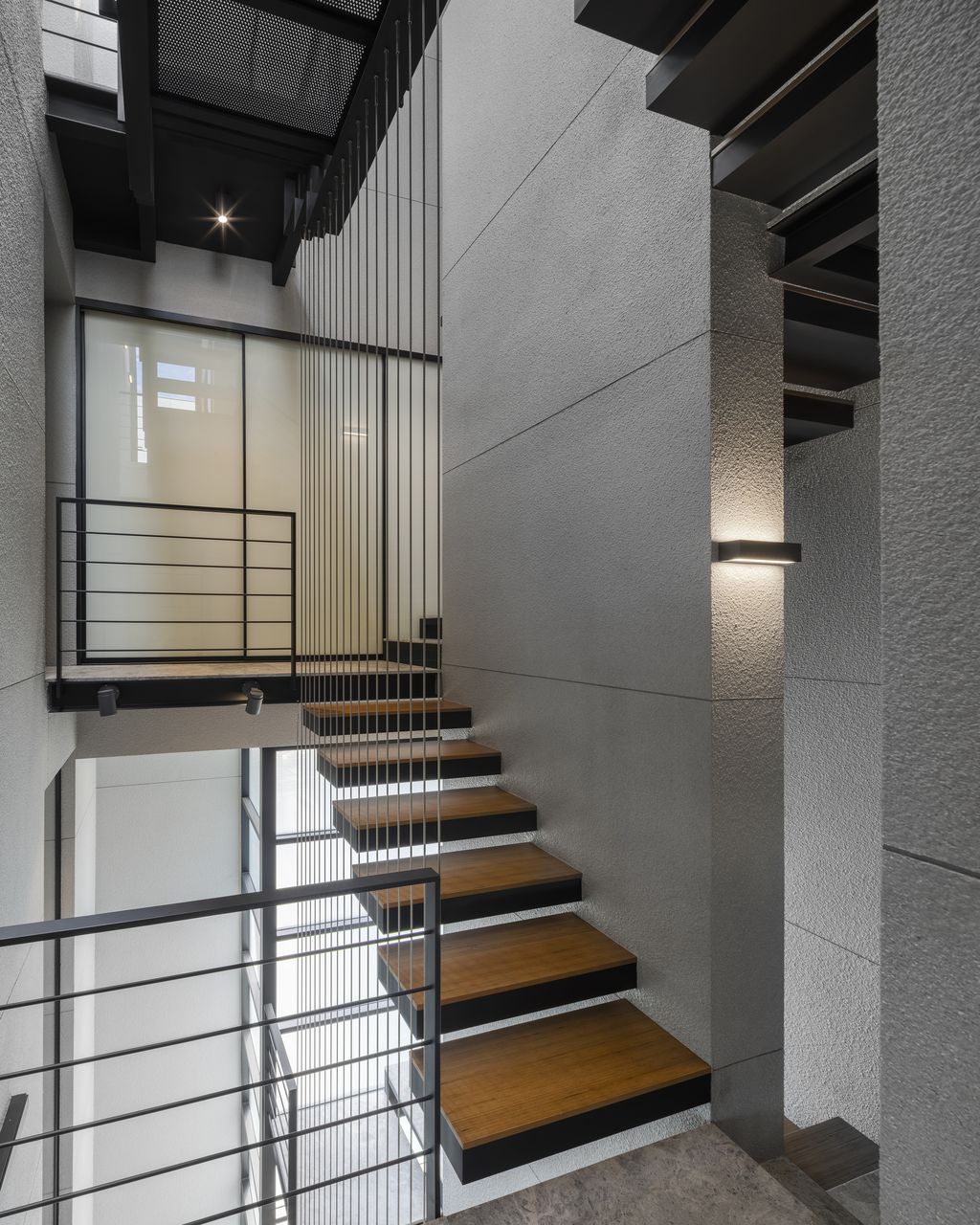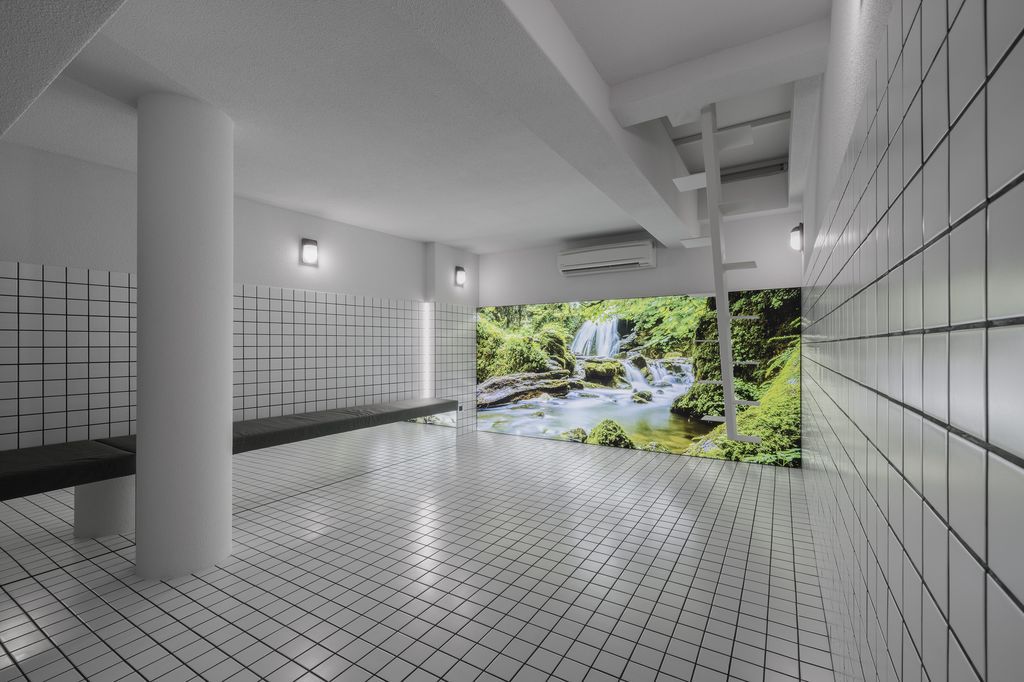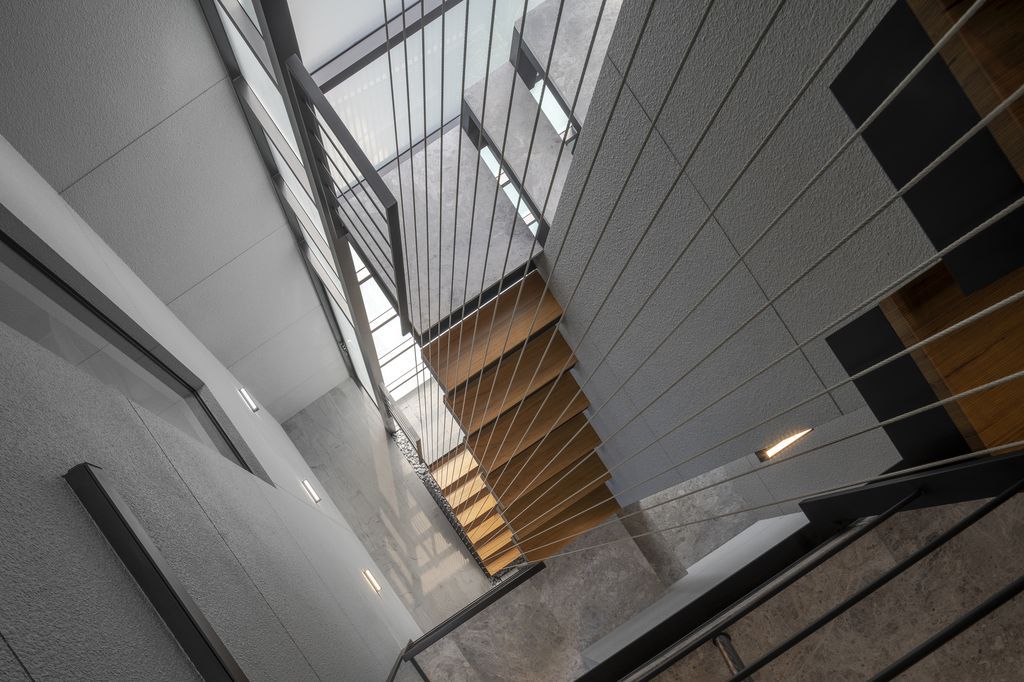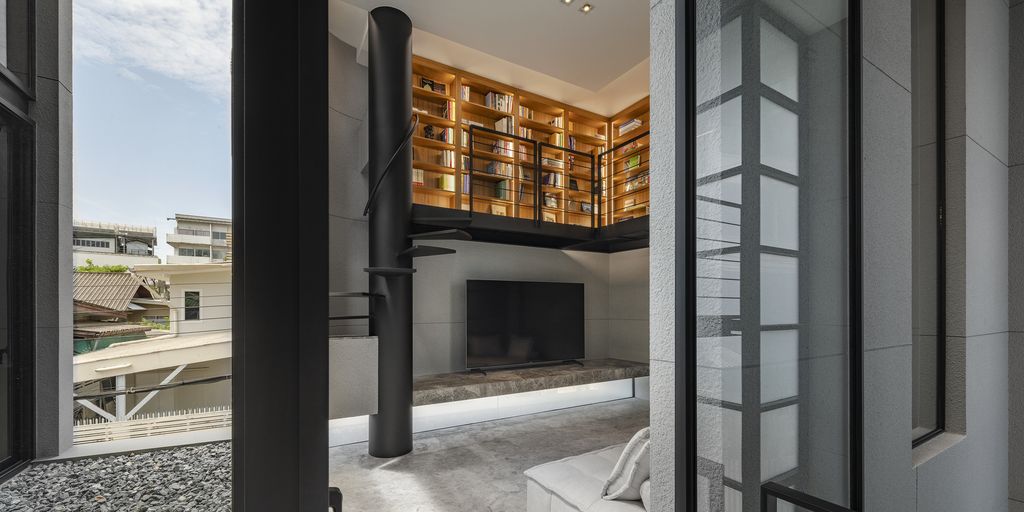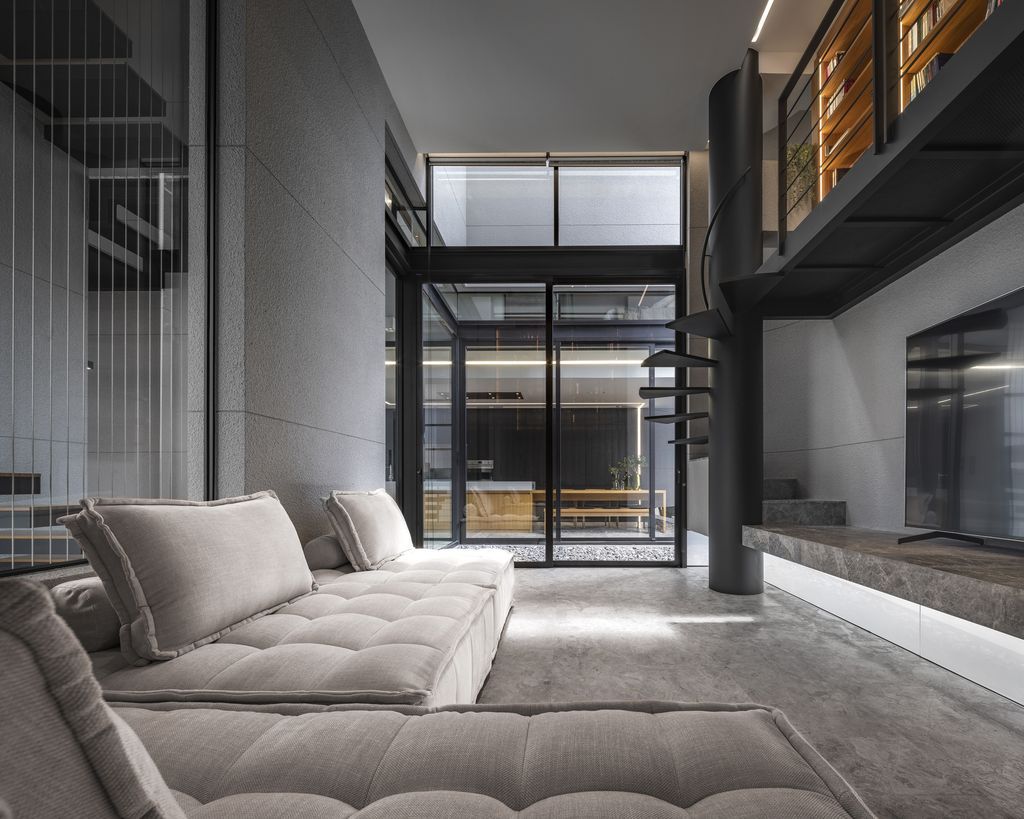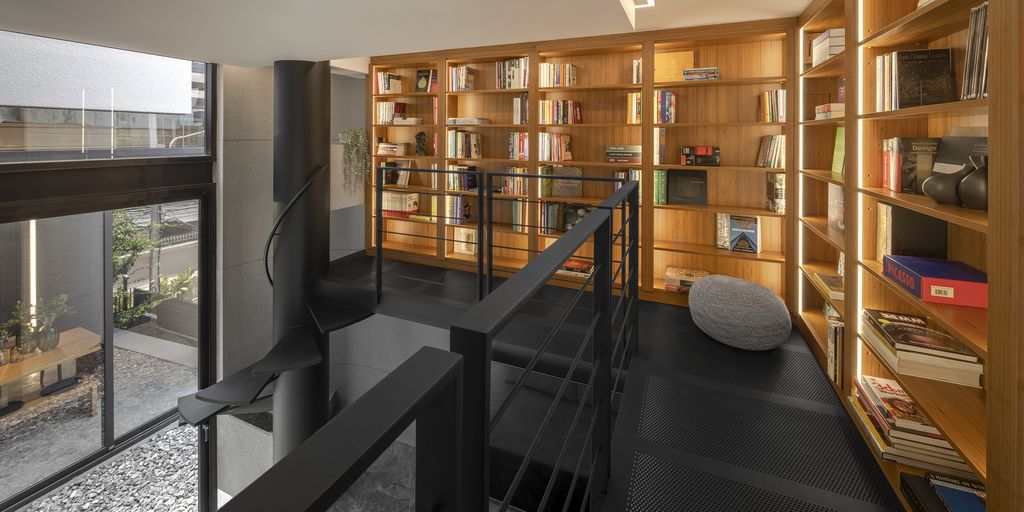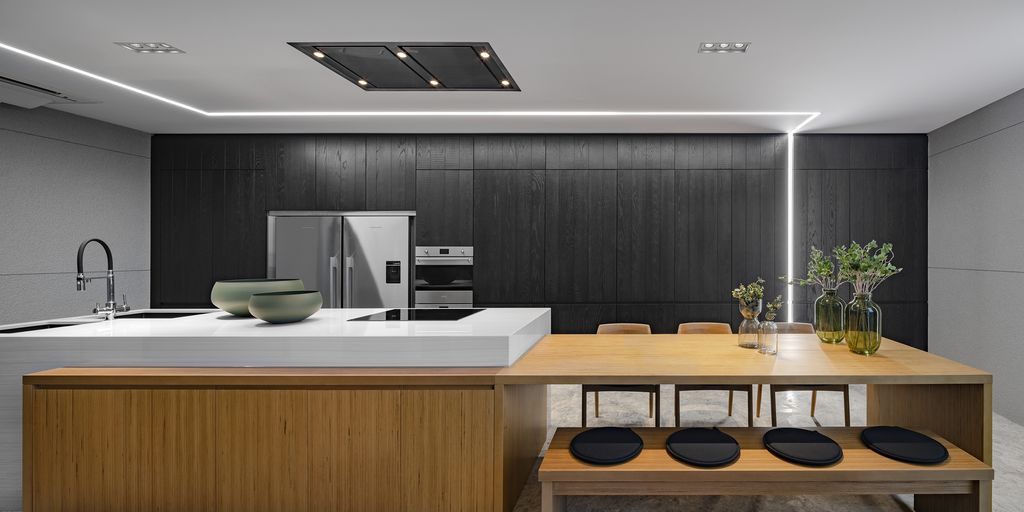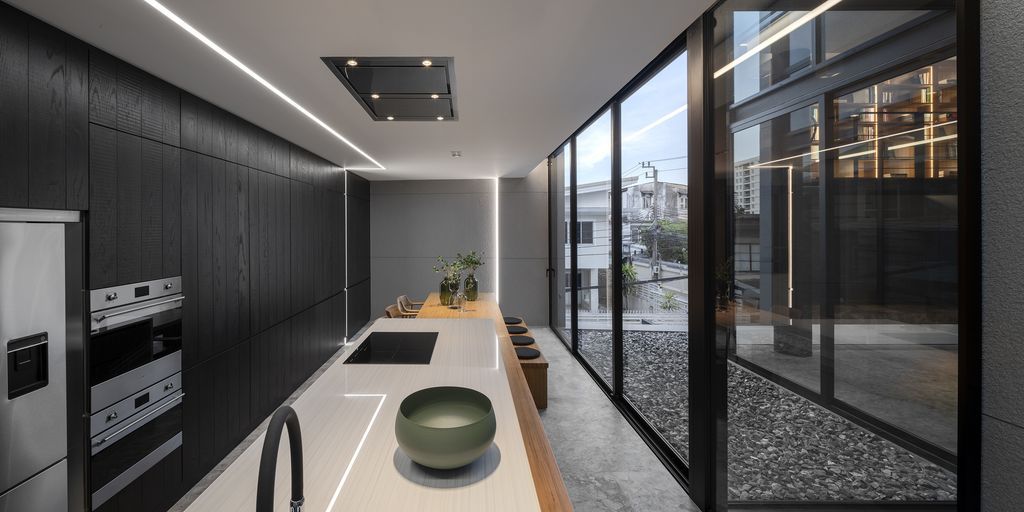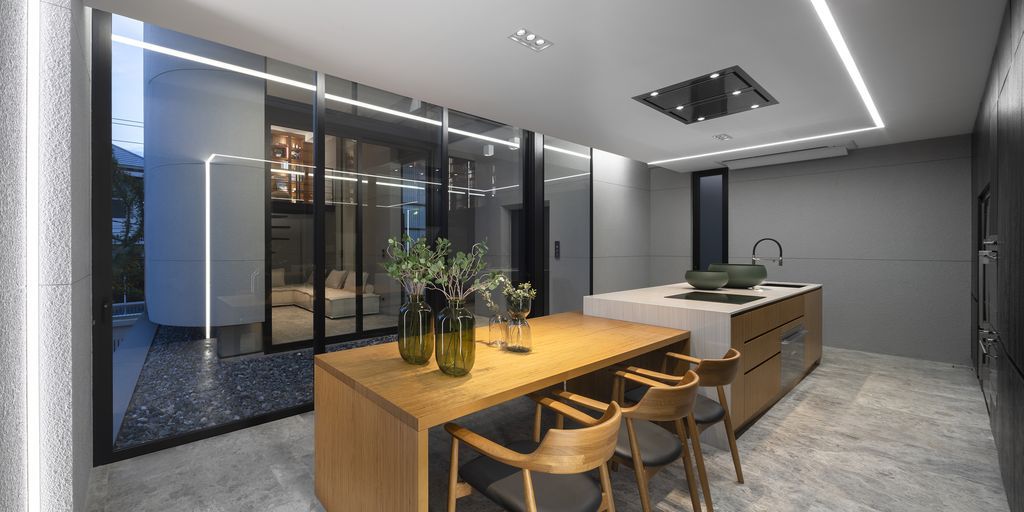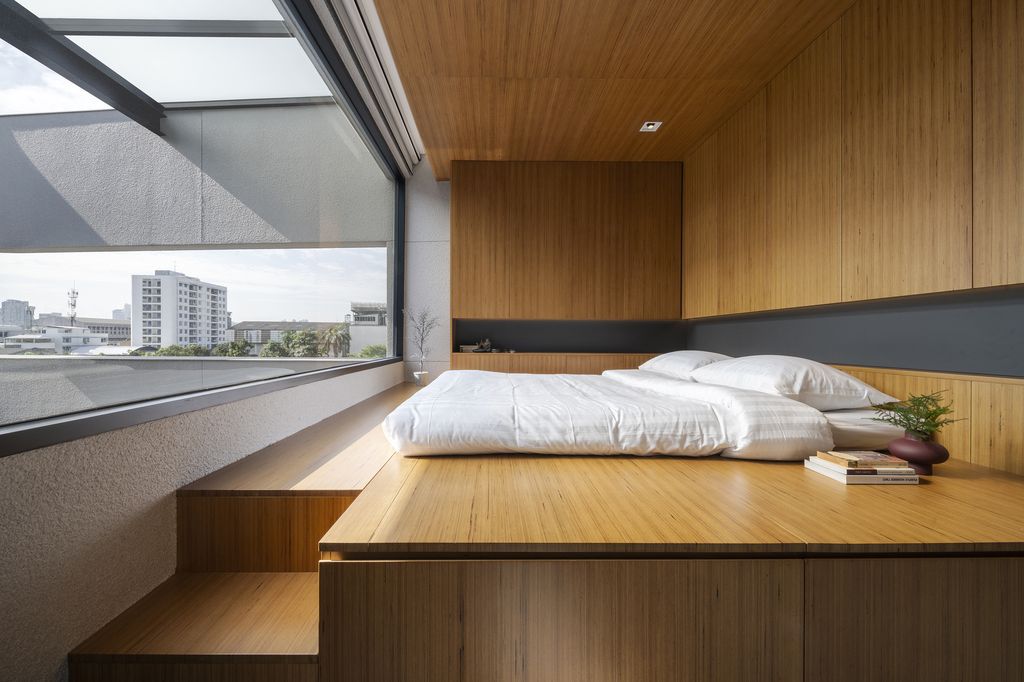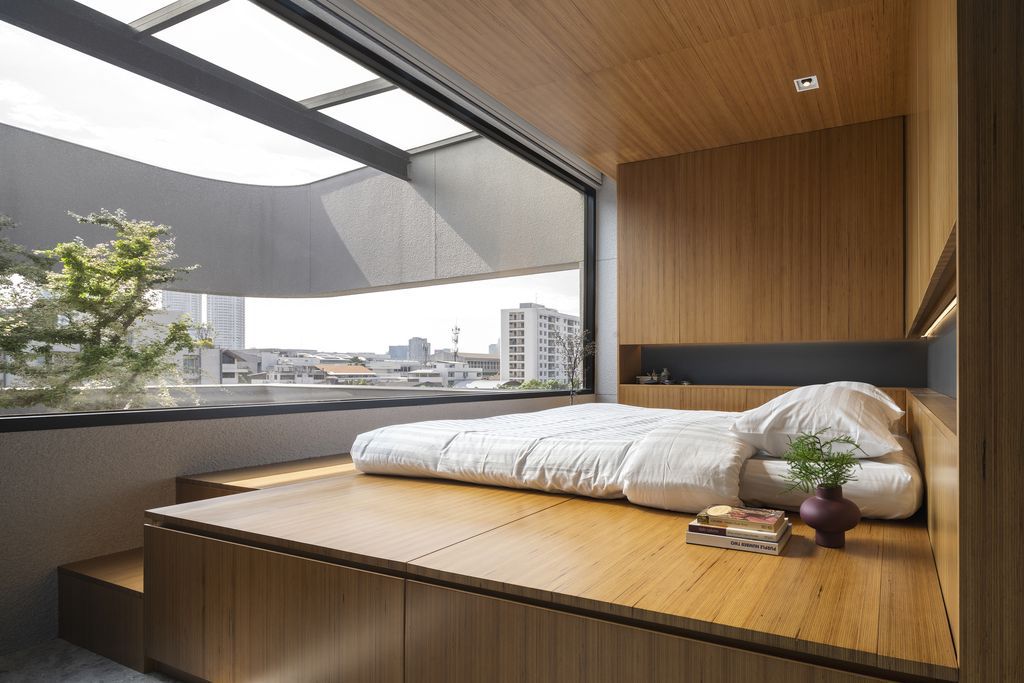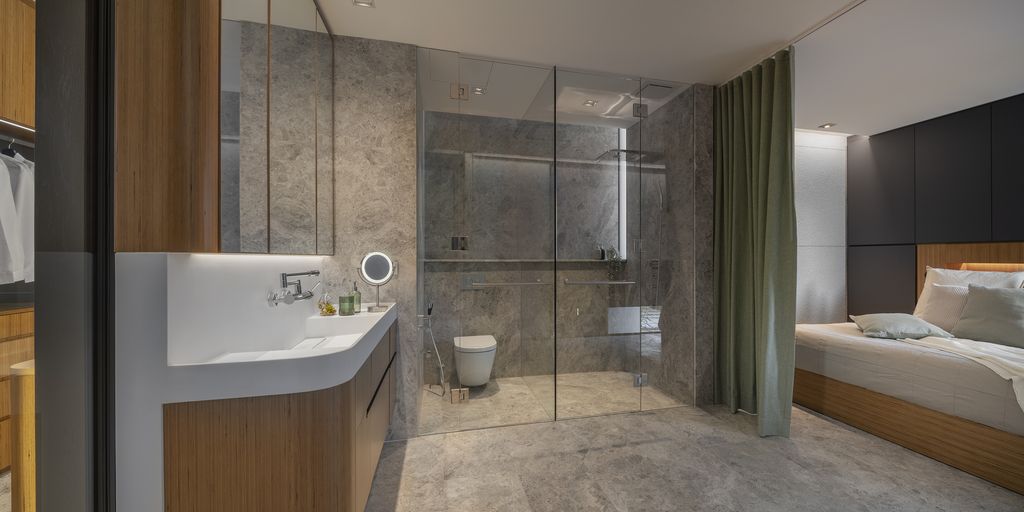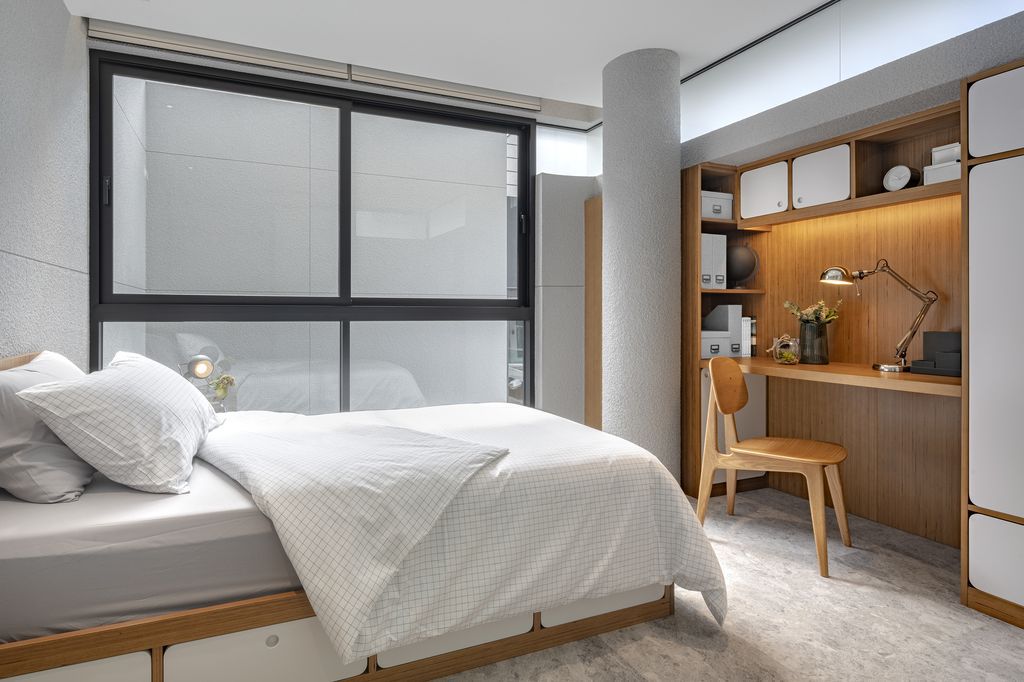 The 55 Sathorn House Gallery:
Text by the Architects: 55 Sathorn house is the culmination of years of experience in design, use of materials, and dedication to fine construction details.  The design represents a reflection upon its owner, who is also the architect. The goal was to create a simple three-bedroom house in the bustling center of Bangkok. Sathorn is a vibrant business and cultural district located in the heart of Bangkok. The neighborhood's distinctive identities comprised of narrow side streets and low-rise townhomes are integral parts of the design consideration.
Photo credit: W-Workspace| Source: Kuanchanok Pakavaleetorn Architects
For more information about this project; please contact the Architecture firm :
– Add: Bangkok, Thailand
– Tel: 66 81 868 1618
More Tour of Houses in Thailand here:
---