Date of Publishing:
The living room, bedroom, bathroom, and kitchen of a luxury home are all designed in a unified and complex manner. With the advancement of technology, there are a growing number of materials and items used in the design and construction of bathrooms. In this article, we'll go over 14 fantastic ideas for designing the ideal bathroom walls. Thousands of other amazing home design ideas can be found at LUXURY PHOTO.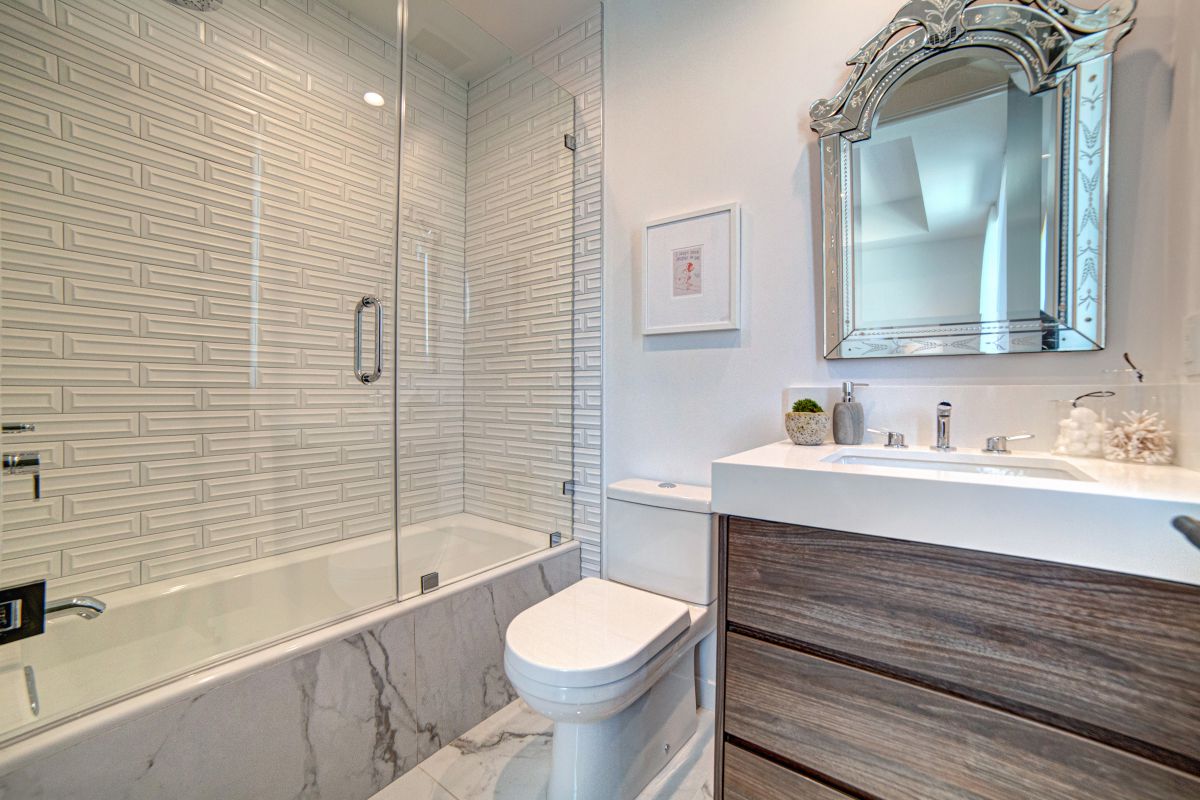 1 | Waterproof wallpaper is a popular bathroom walls trend among today's young people because it can easily refresh the space. California Contemporary Home in Venice for Sale at $4.99 Million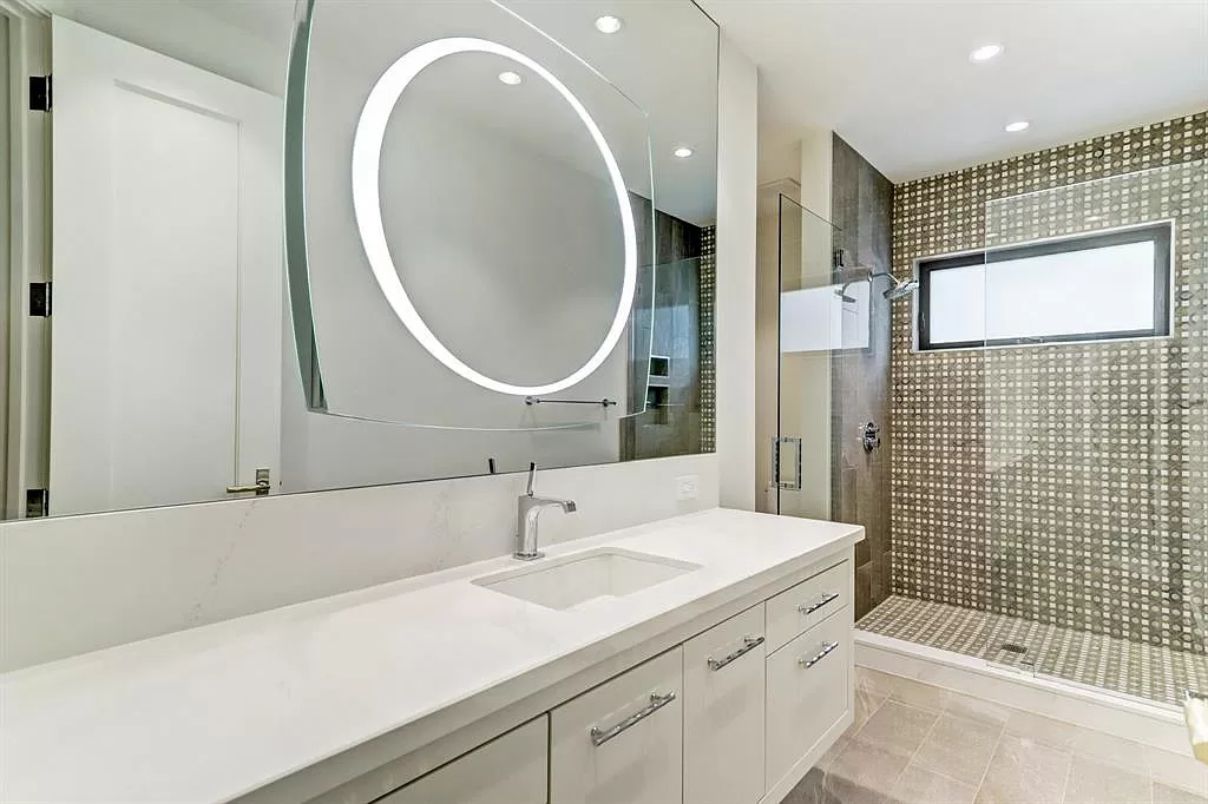 2 | The homeowner chose dotted pattern tiles for the shower space to match the neutral color tone and simple design style. Breathtaking Texas Modern Home in Houston for Sale at $4.9 Million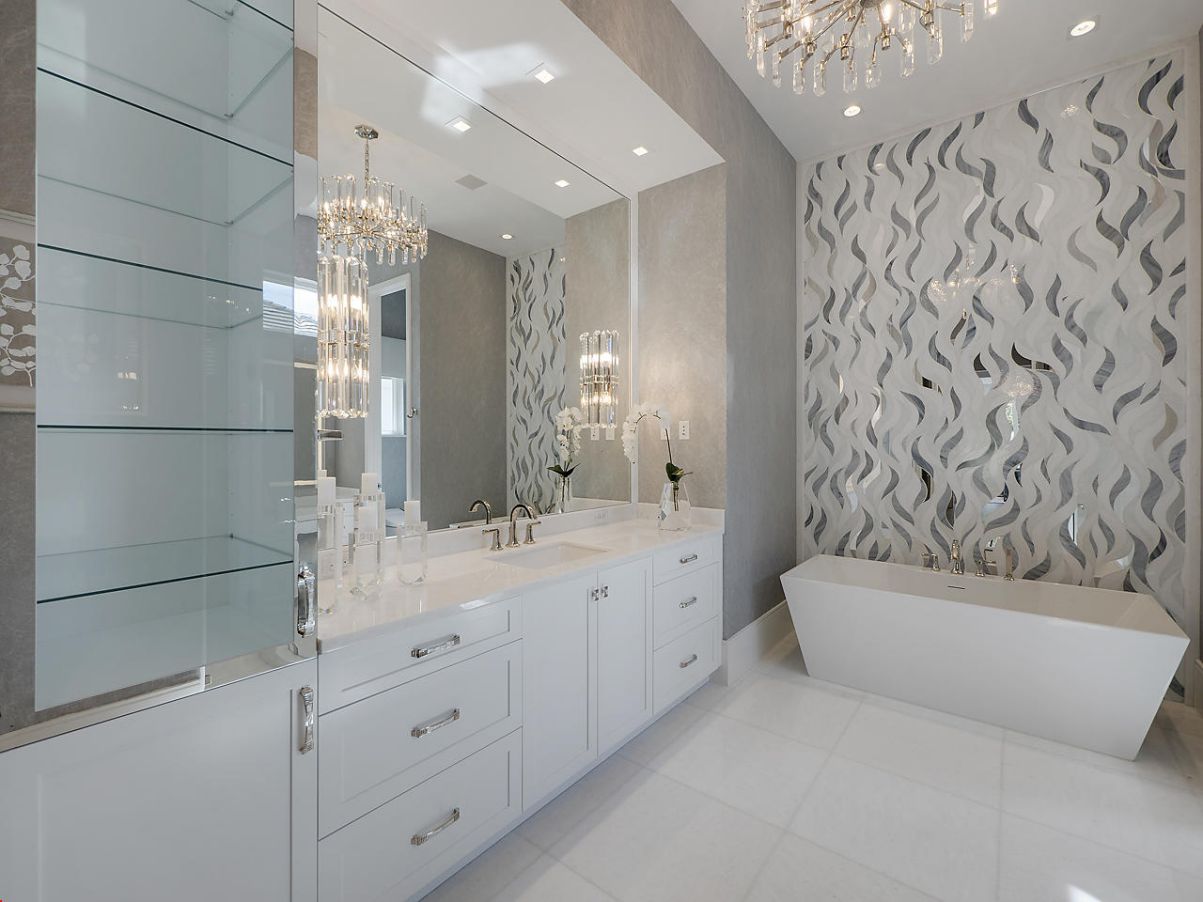 3 | Because you spend the majority of your time relaxing in the bathtub, it is always designed to be as light and airy as possible. Florida Waterfront Home in Boca Raton for Sale $6.79 Million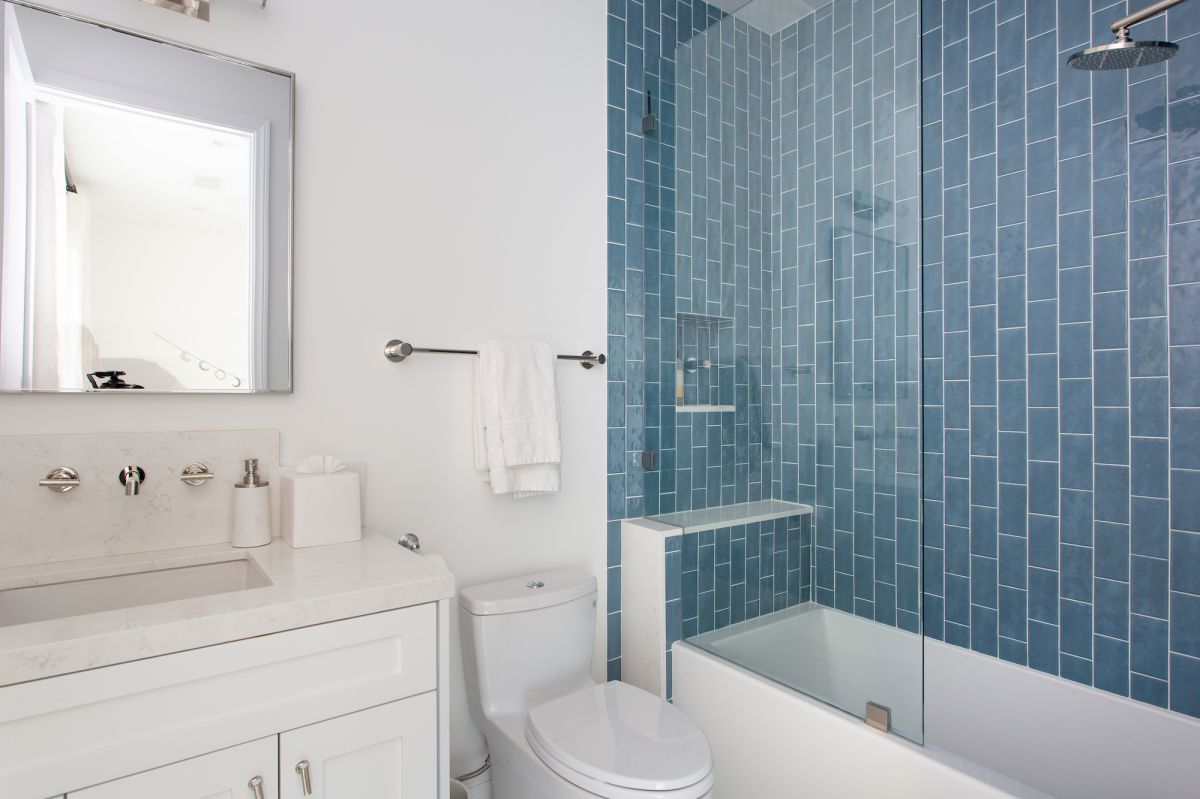 4 | Have you considered using tiles in the bathroom to make the space more vibrant and colorful? Los Angeles New Construction Modern Farmhouse for Sale at $9.7 Million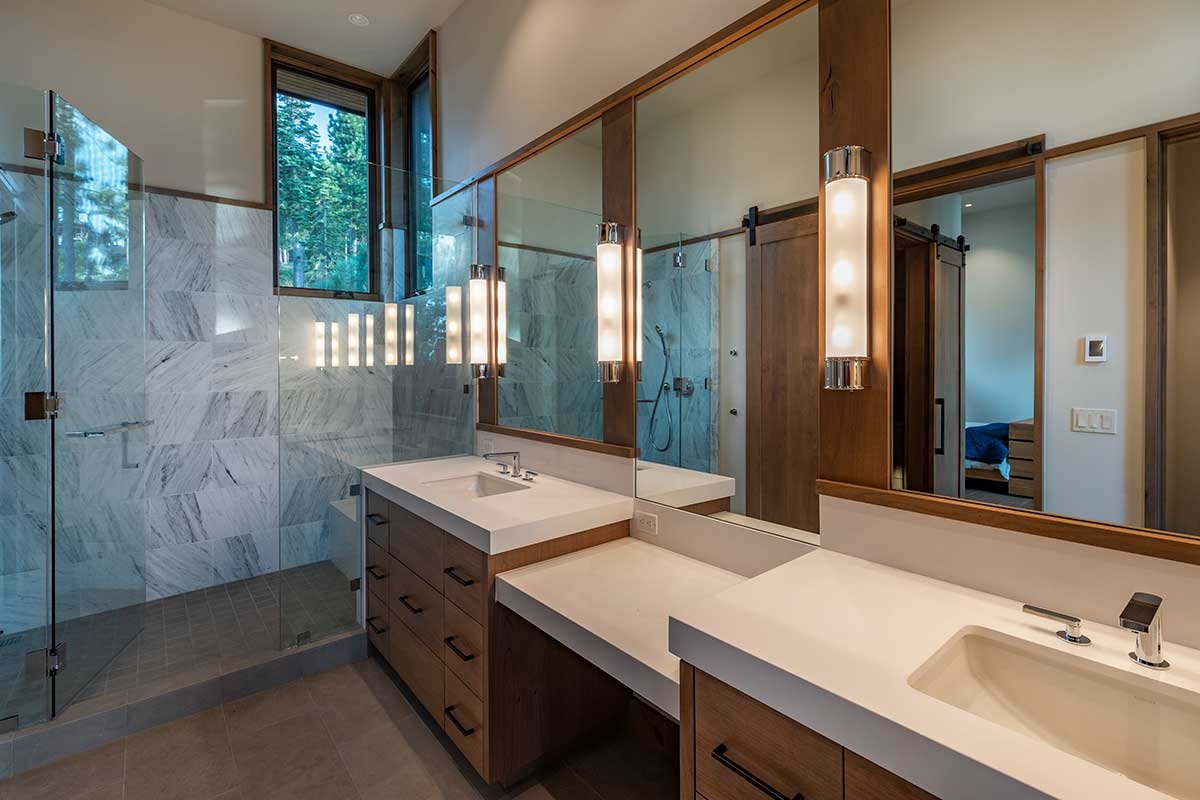 5 | It will be easier for homeowners to clean the shower space if only wall tiles are used. Martis Camp Home 589 by Walton Architecture + Engineering
More Ideas for Kitchen: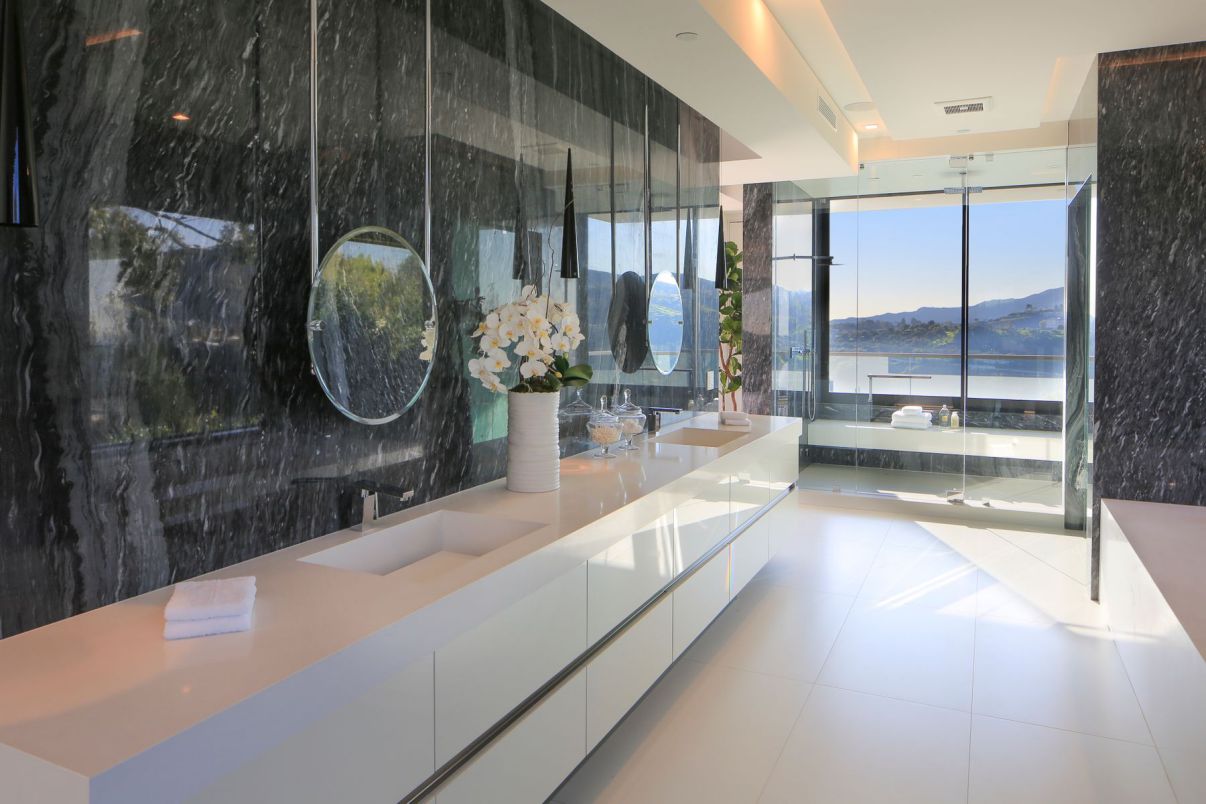 6 | Using black wall stone that contrasts with the room's color tone creates a more luxurious atmosphere. Timeless Sophisticated Bel Air Estate by Architecture West Inc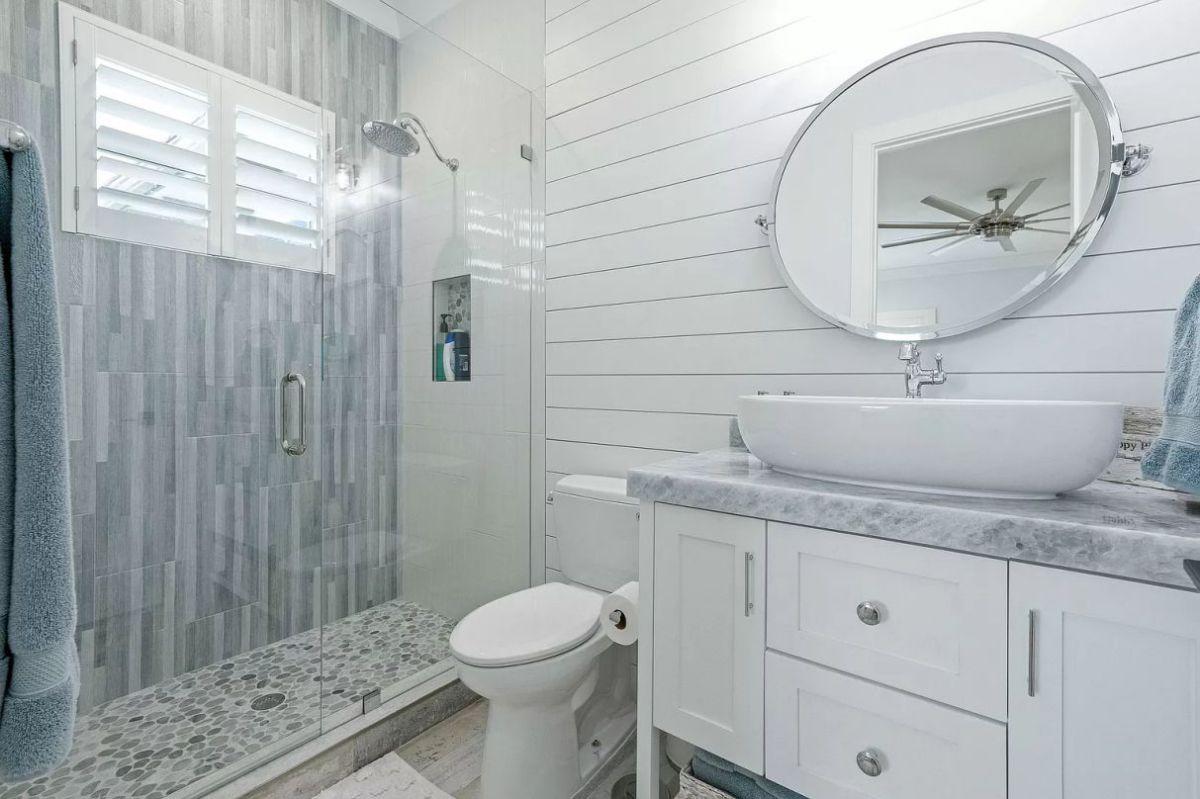 7 | Bathroom with gray and white wall stone is simple and minimalist. $6 Million Jupiter Waterfront Property with Direct Ocean Access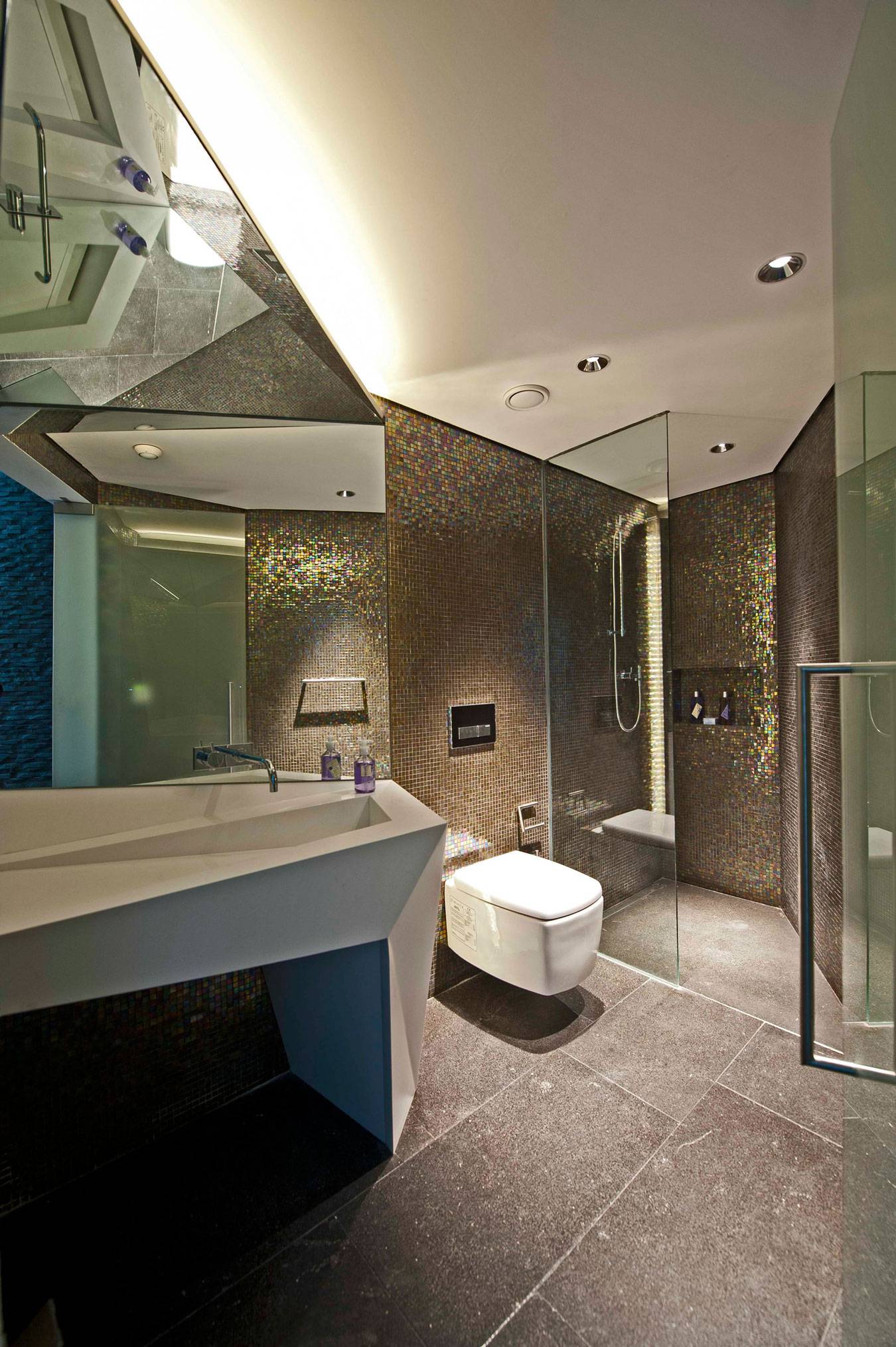 8 | When you use golden wallpaper, it will sparkle and shimmer even more, and when you have a good lighting arrangement, you will have a truly romantic space. Unique designed Hebil House in Turkey by Aytac Architects
9 | To help increase the amount of light in the room, the entire bathroom wall is covered in marble. Intracoastal Hillsboro Beach Modern Home in Florida by George Brewer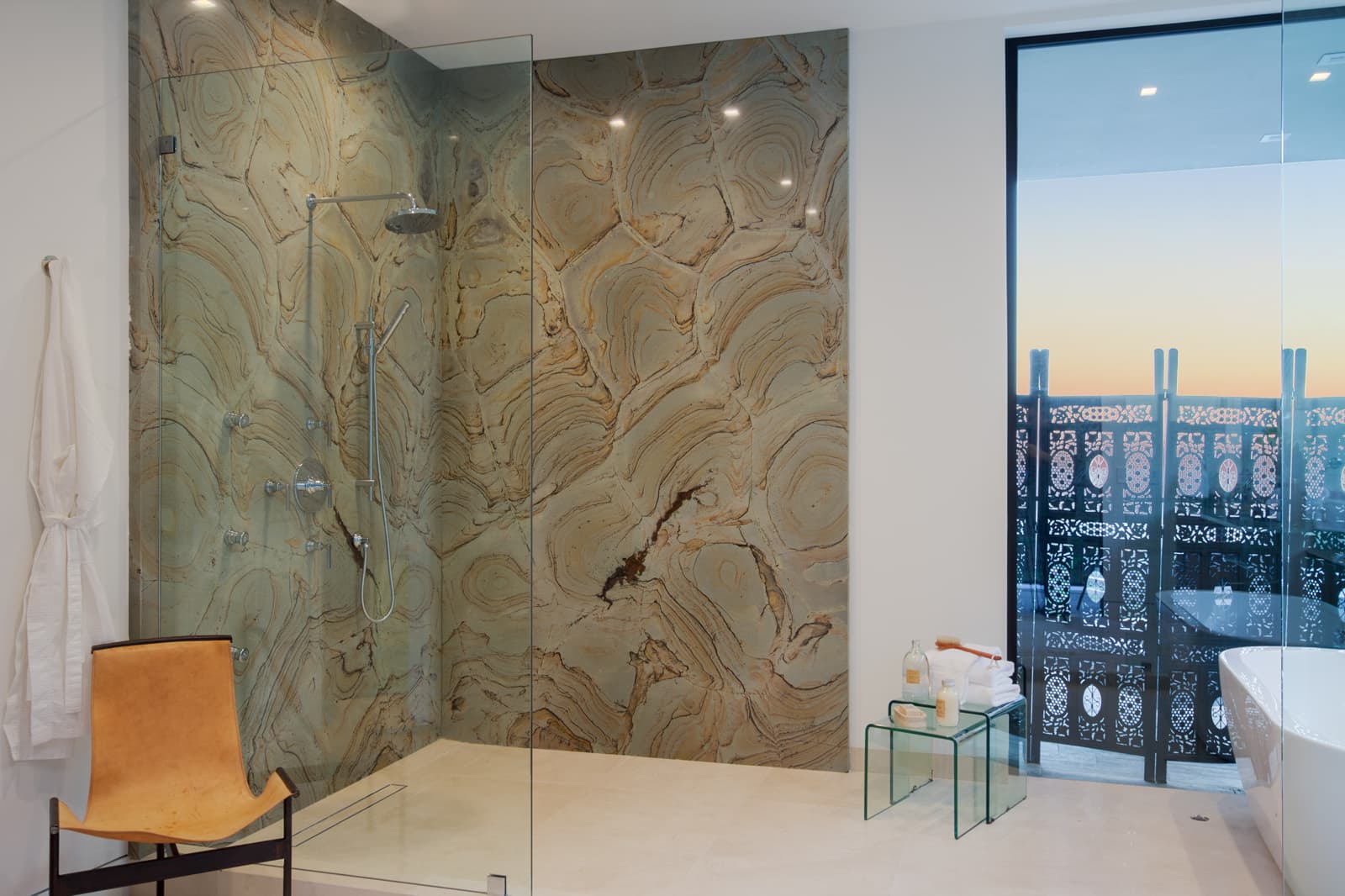 10 | With sand-colored wall tiles and swirl motifs, the bathroom area stands out. Luxury Rising Glen Road home in Los Angeles
More Ideas for Bedroom: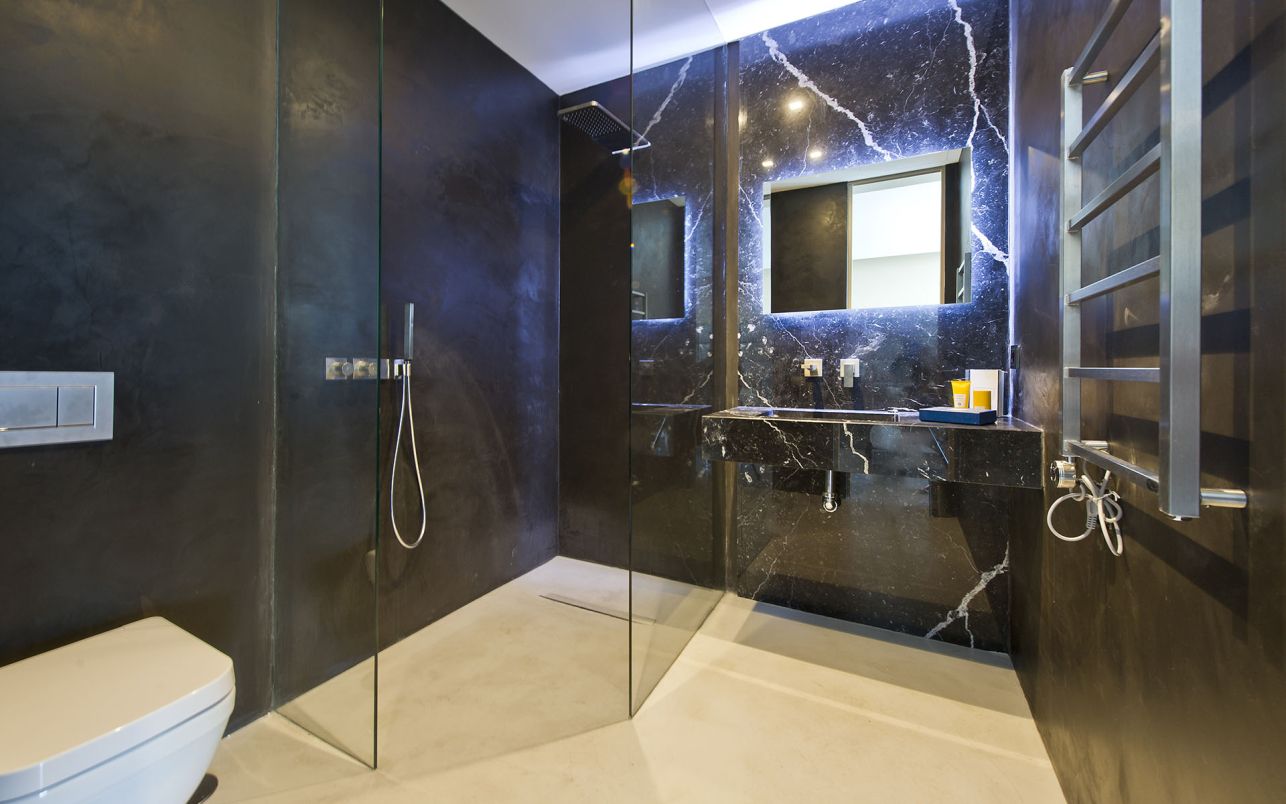 11 | The black painted walls, combined with wall tiles of the same color tone, create a great space that is simple and youthful. Nero Villa in Spain – Exceptional Modern Sea View Masterpiece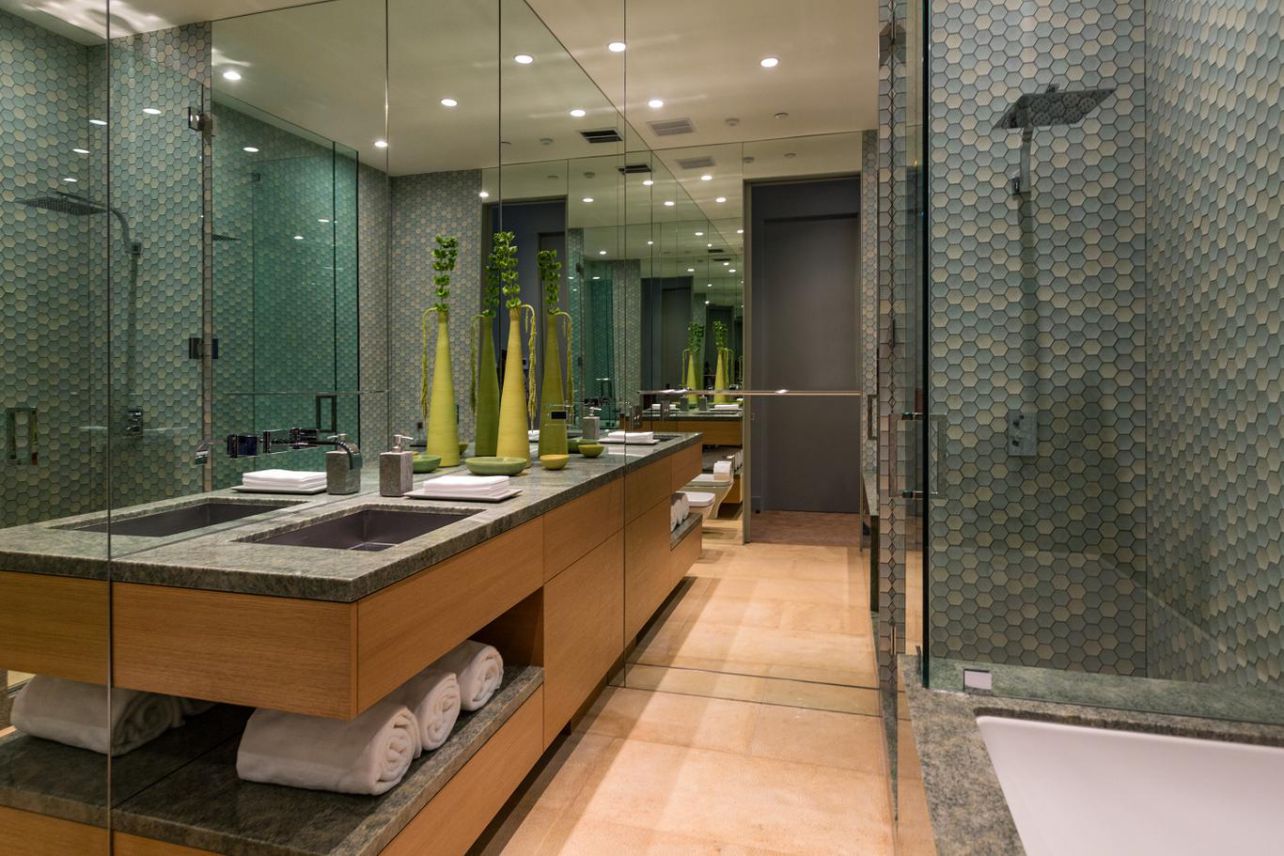 12 | Honeycomb motifs on wall tiles are a popular design trend today. Truly Luxury House in the Doheny Estates, Los Angeles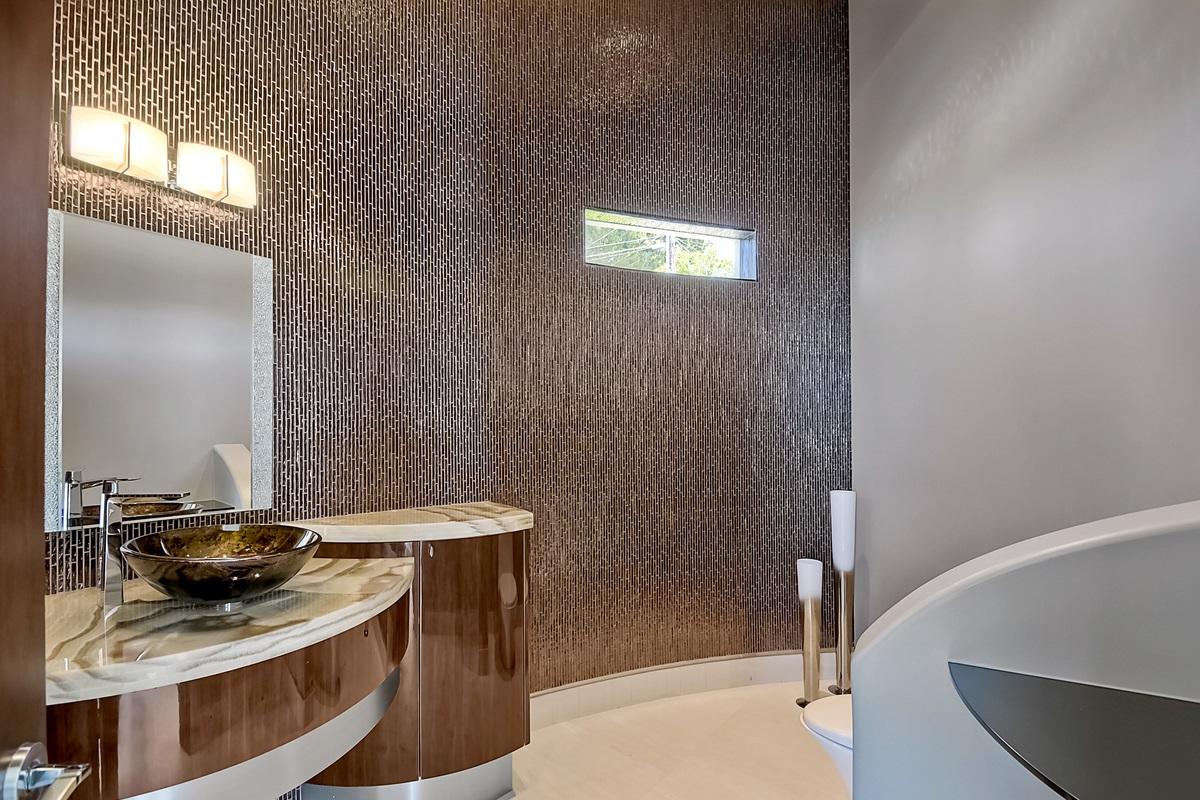 13 | The height of the bathroom is increased by using wallpaper with thin, golden textures. Architectural masterpiece in La Jolla, California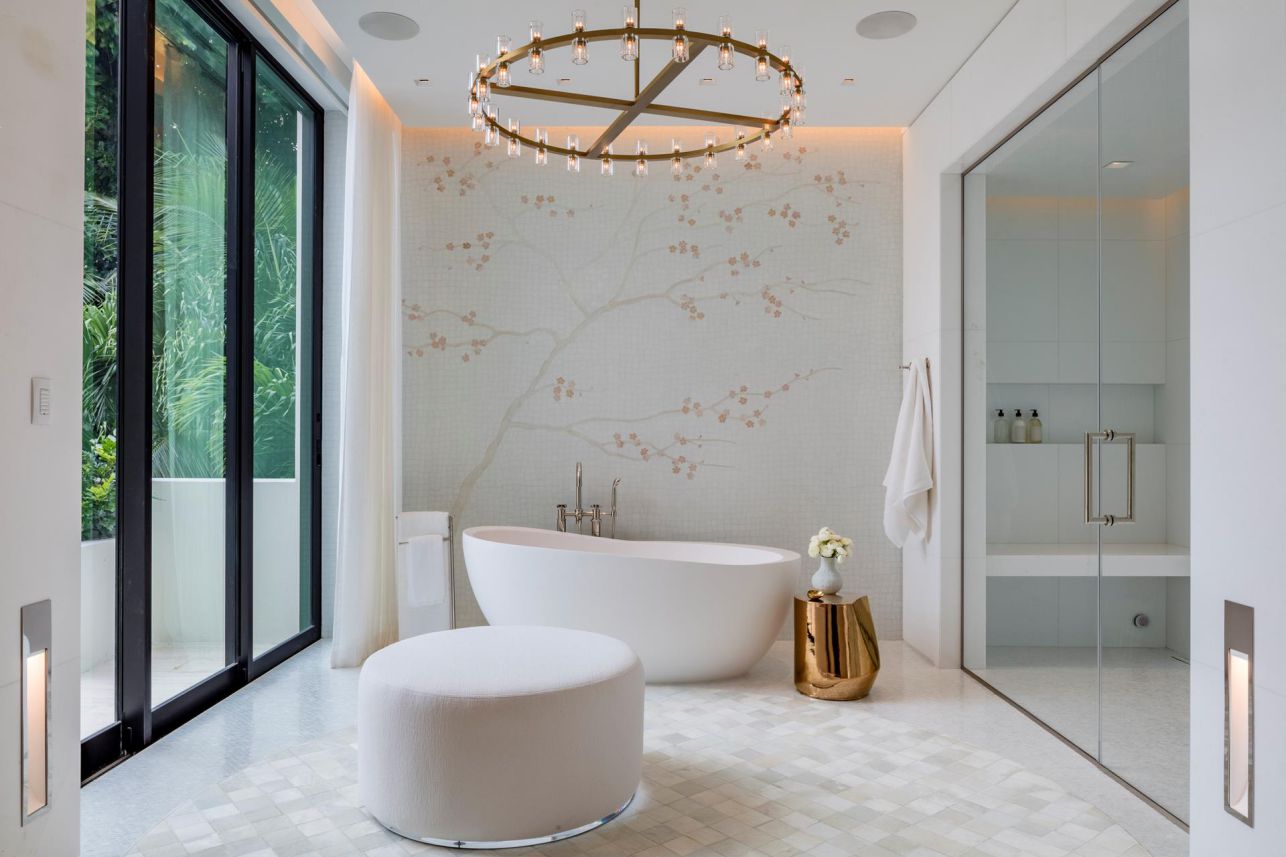 14 | It's so lovely and refined! You will have this wonderful bathroom with each skillful stroke combined with candlelight pendant lights. Waterfront Bal Harbour home in Florida by Choeff Levy Fischman
---
Thousand of high quality images of Bathroom and more you can see at Bathroom Gallery.