Date of Publishing:
Architecture Design of Chord House
Description About The Project
Chord House designed by Ming Architects offers a unique design and luxurious living spaces. The typical Singapore house has fenestration which faces outwards to the surrounding neighbors and street. The form of this house derived as a response to this urban context, with inward facing views to the courtyard and a high party wall. Therefore, providing privacy from the adjoining neighbor. Also, a key focus in this house is to invite natural light and views deep within, with the courtyard linked to the main living spaces and staircase atrium.
Indeed, Chord House, termed due to the notion of how two points on a curve are related, inverts this idea. And the designer employed a curved building form to emphasize the notion of the courtyard being carved out from the house, much like a negative vase-like space containing a piece of landscape or planting. This continues on to the design of the arching staircase inside the house, which is closely related to the courtyard and derives its shape from it.
On the interiors, grey marble flooring and a combination of dark and light oak wall paneling complete the material palette. On the other hand, beside the special design of courtyard and staircase, the house offers sophisticated design of living spaces include living room, dining room, kitchen, bedroom and bathroom. Surely, it brings high end amenities for the owners as well. Indeed, after having moved into and having experienced living in the house, the client's favorite areas are these exact spaces, for the architectural drama and intangible benefits of light and views that they bring to the home.
The Architecture Design Project Information: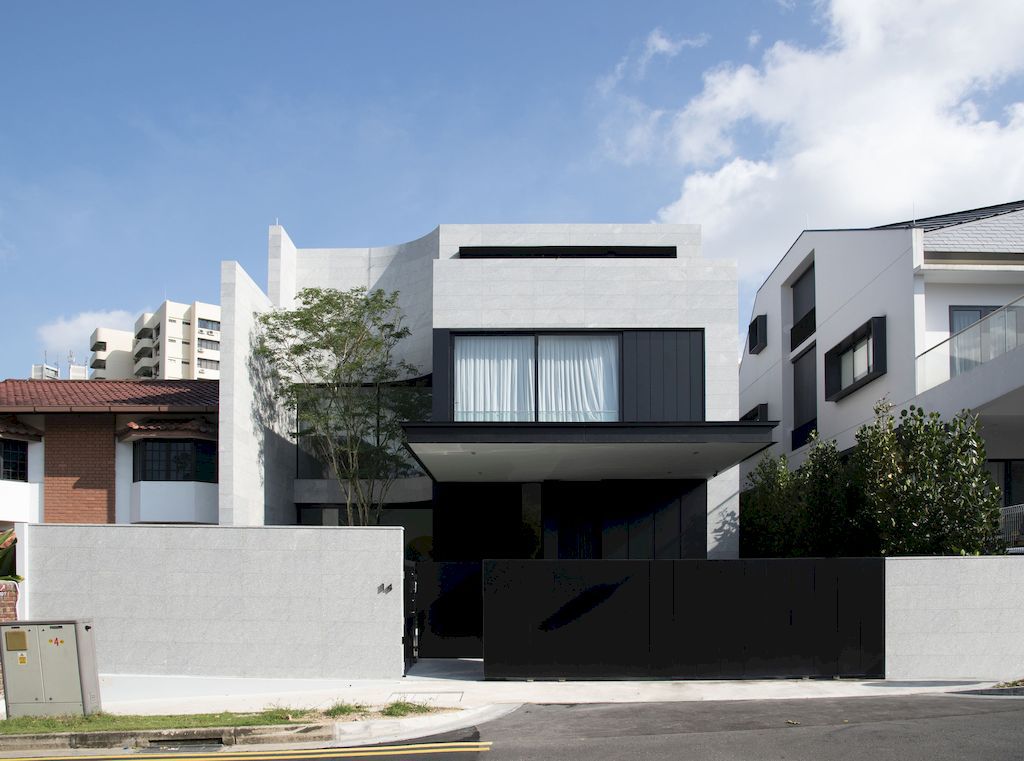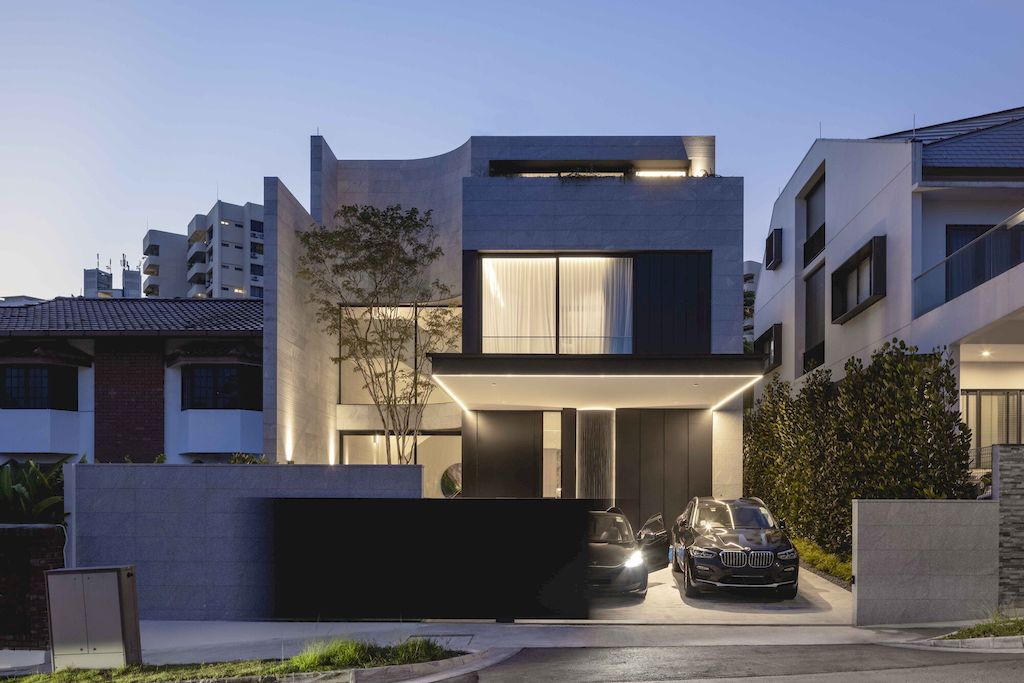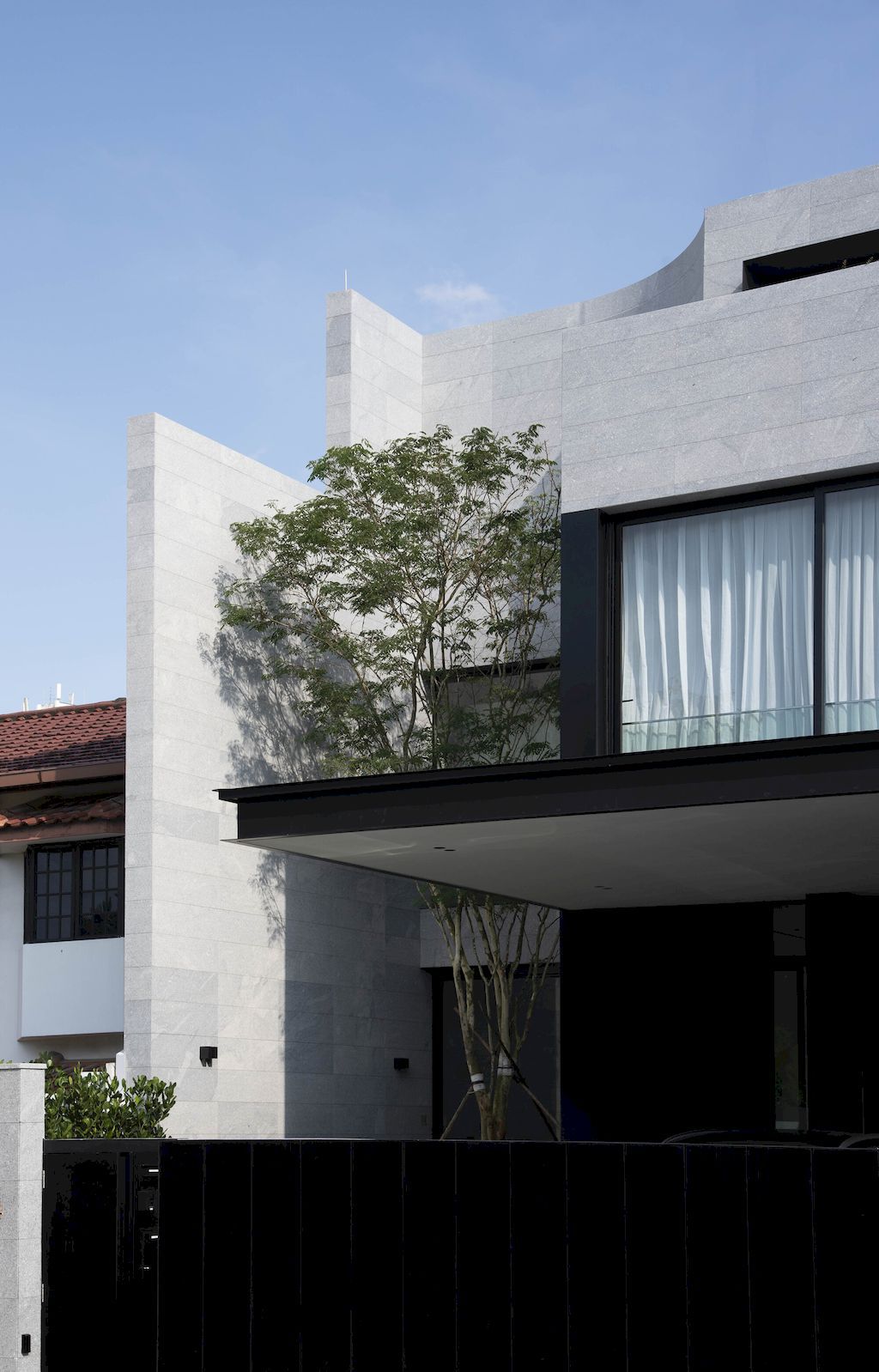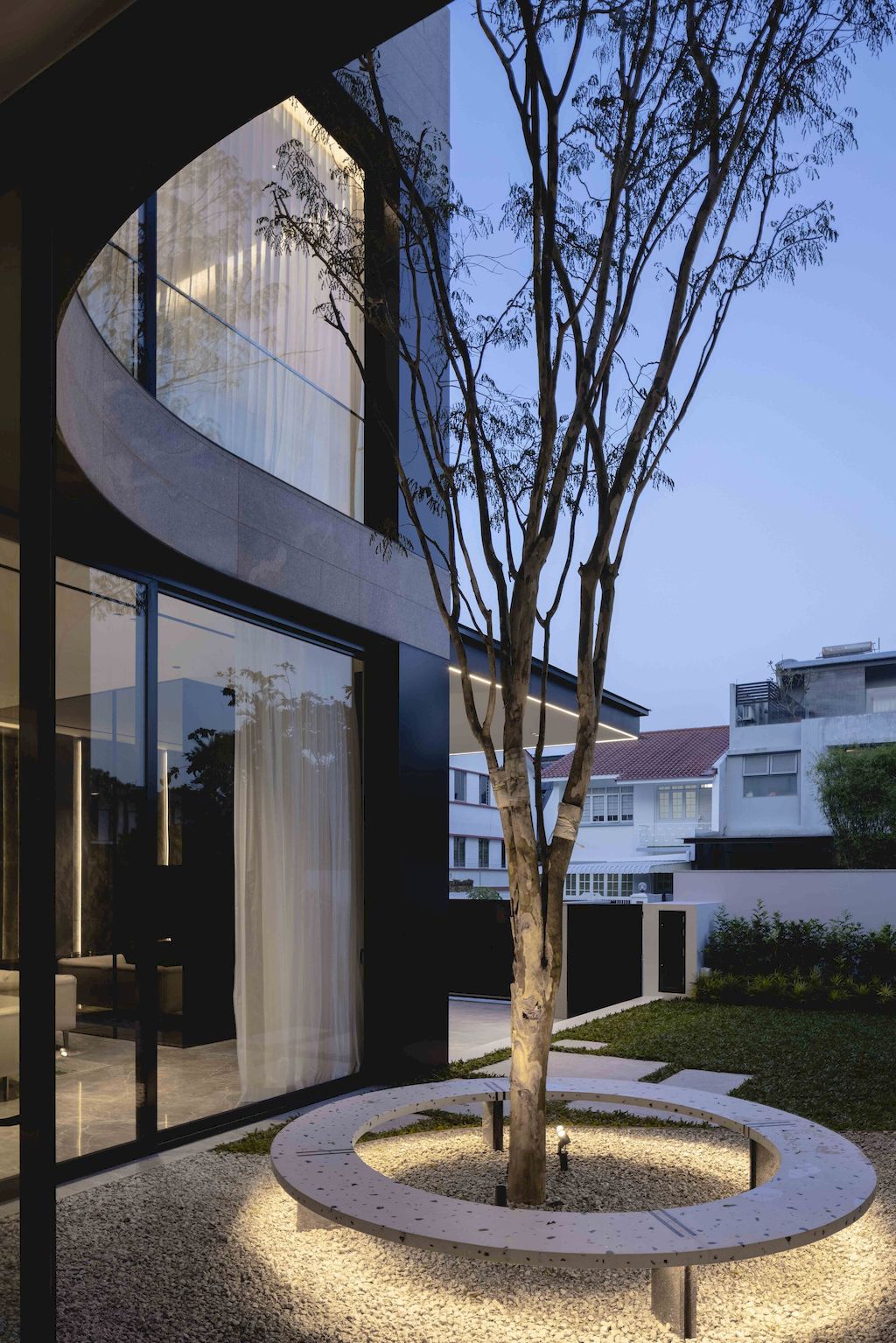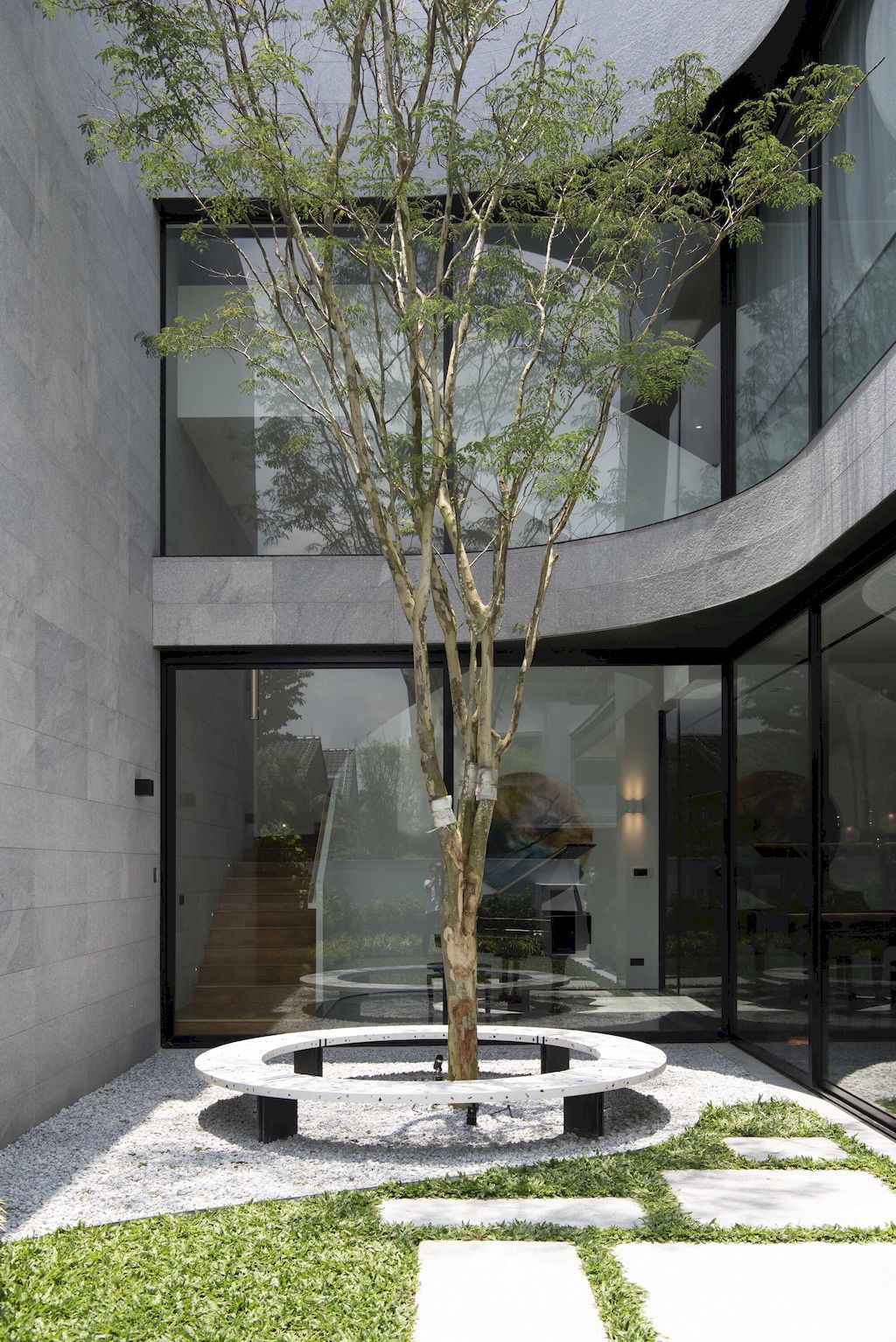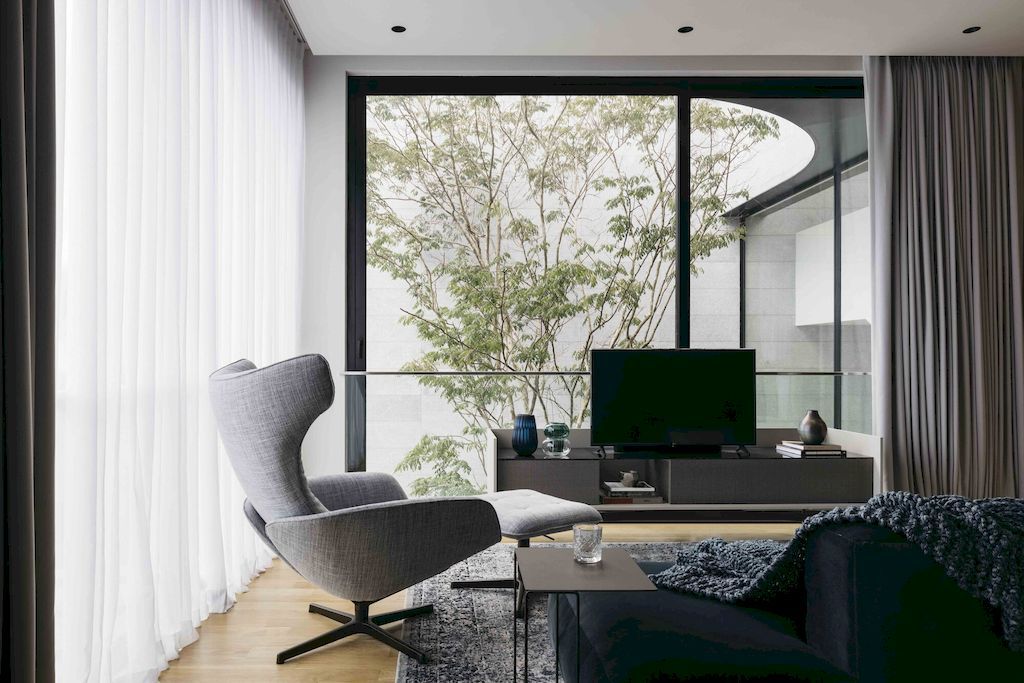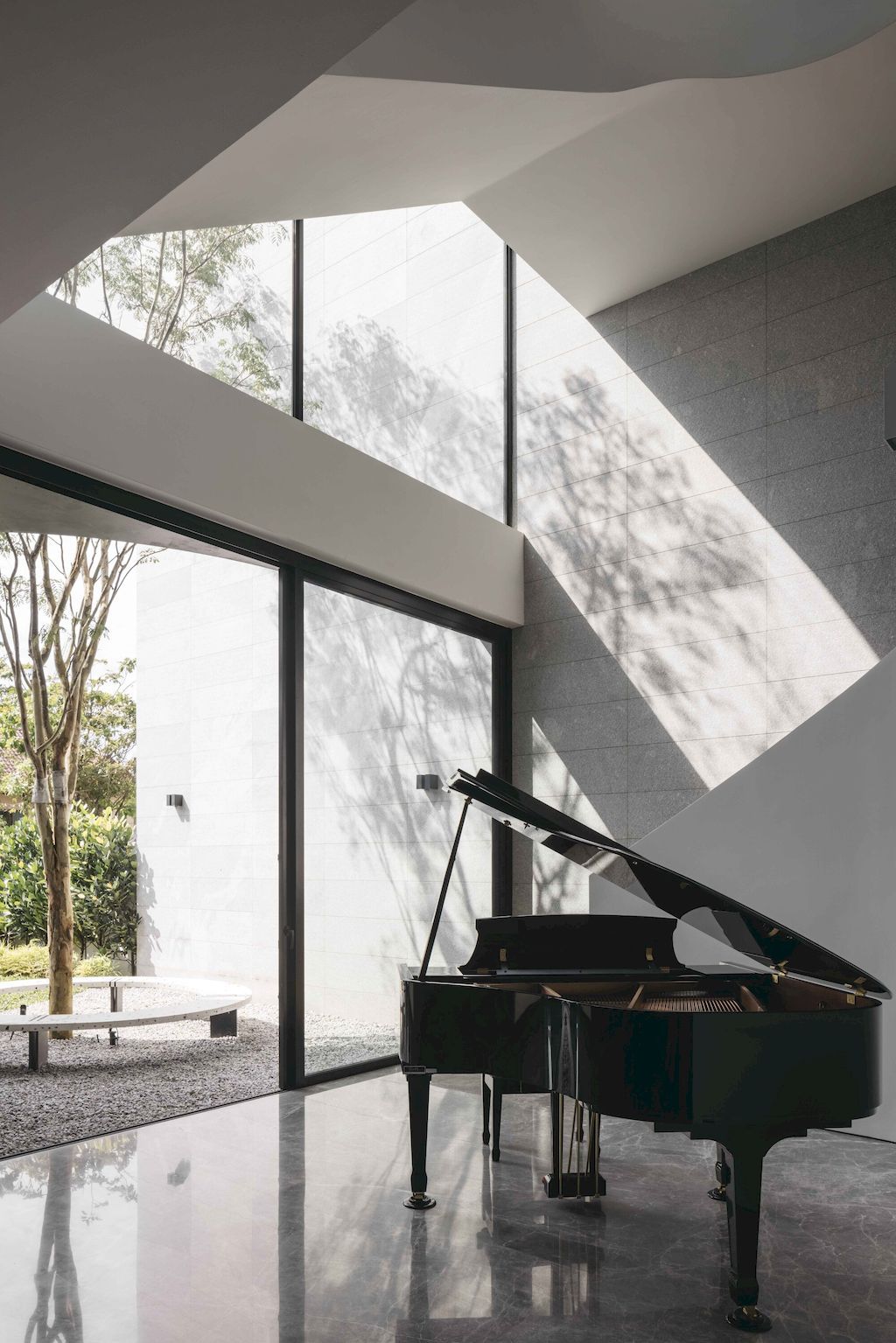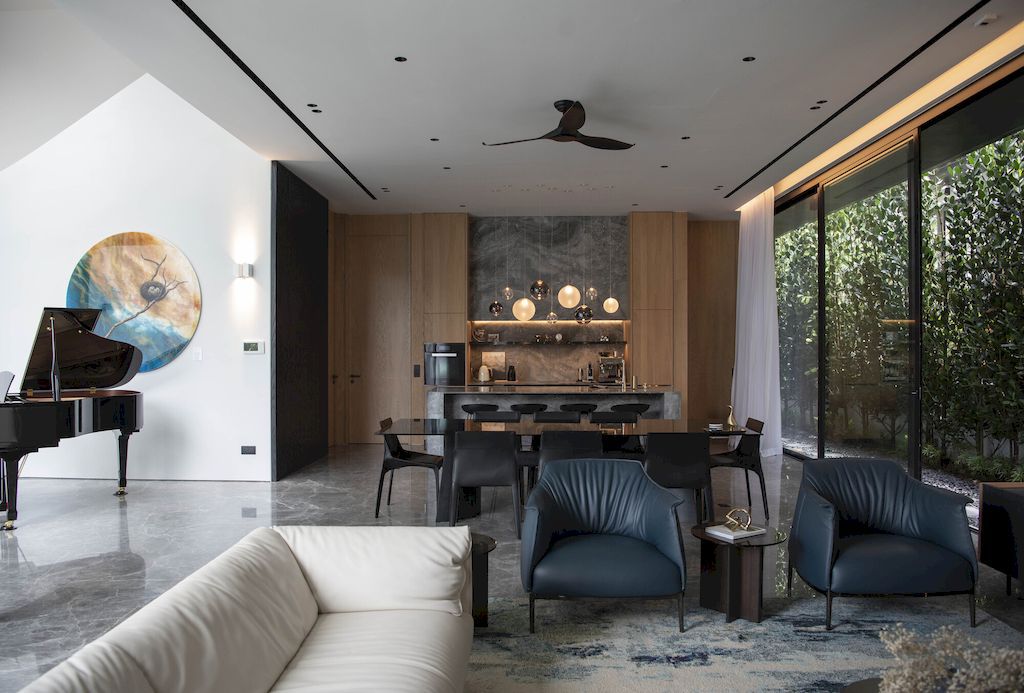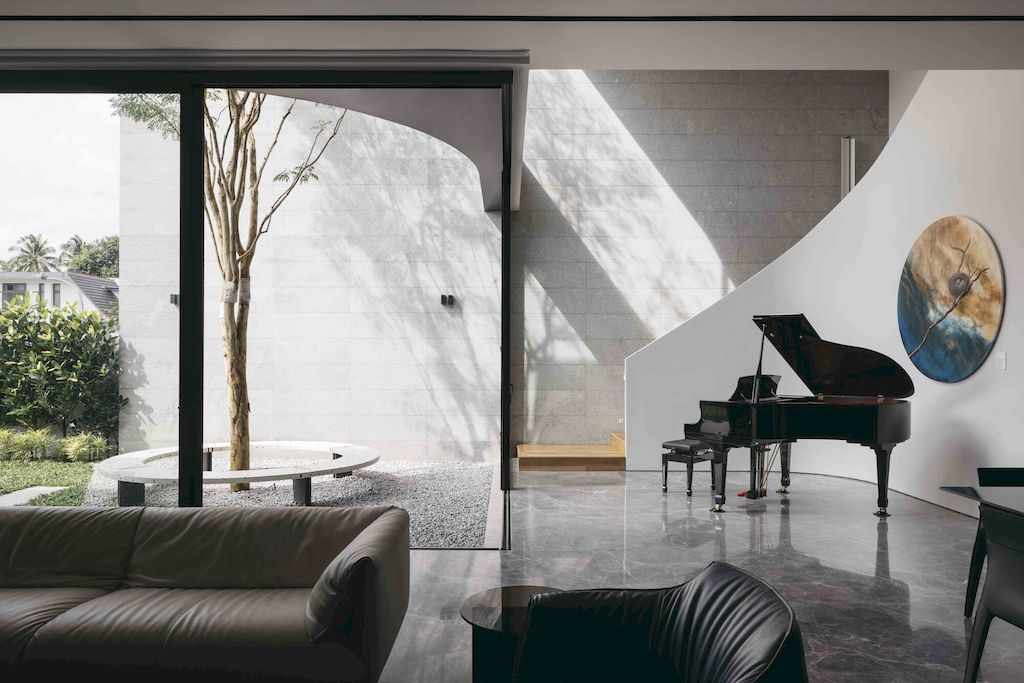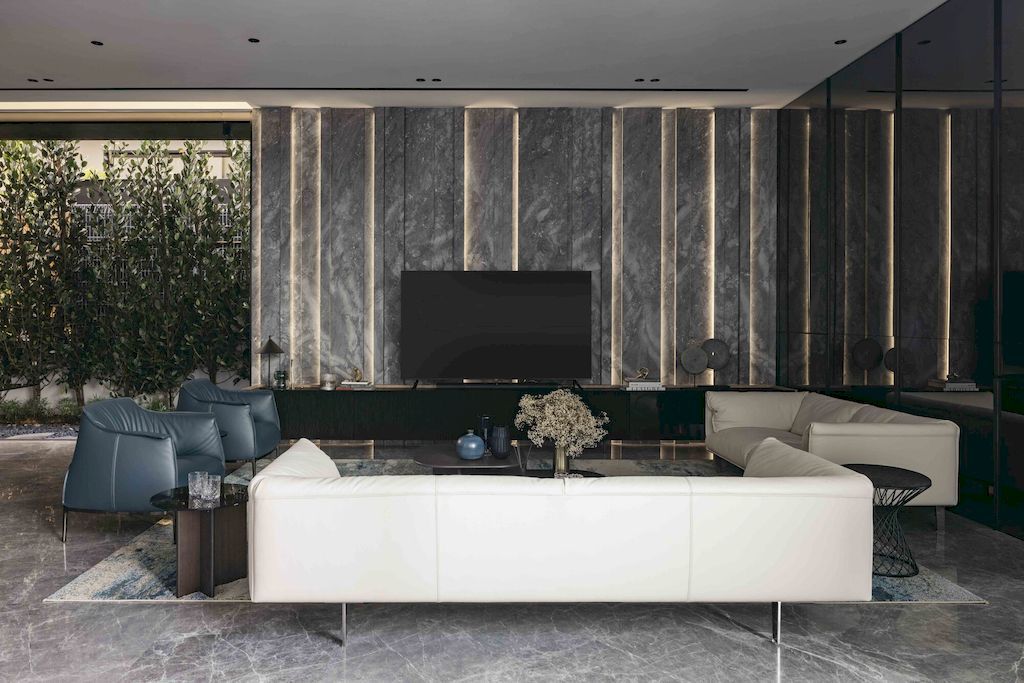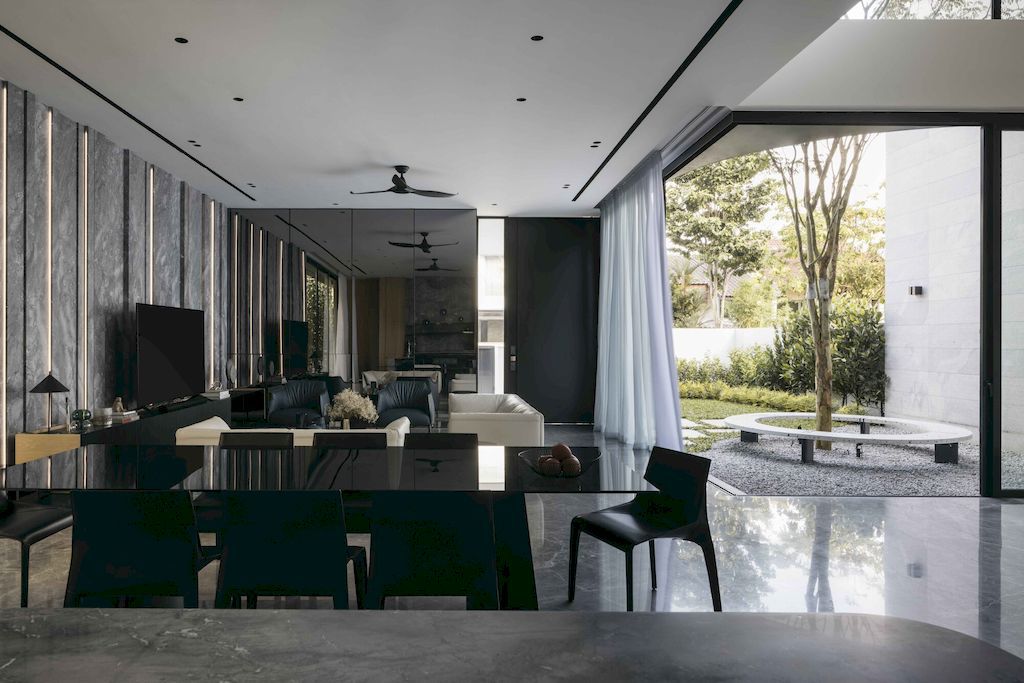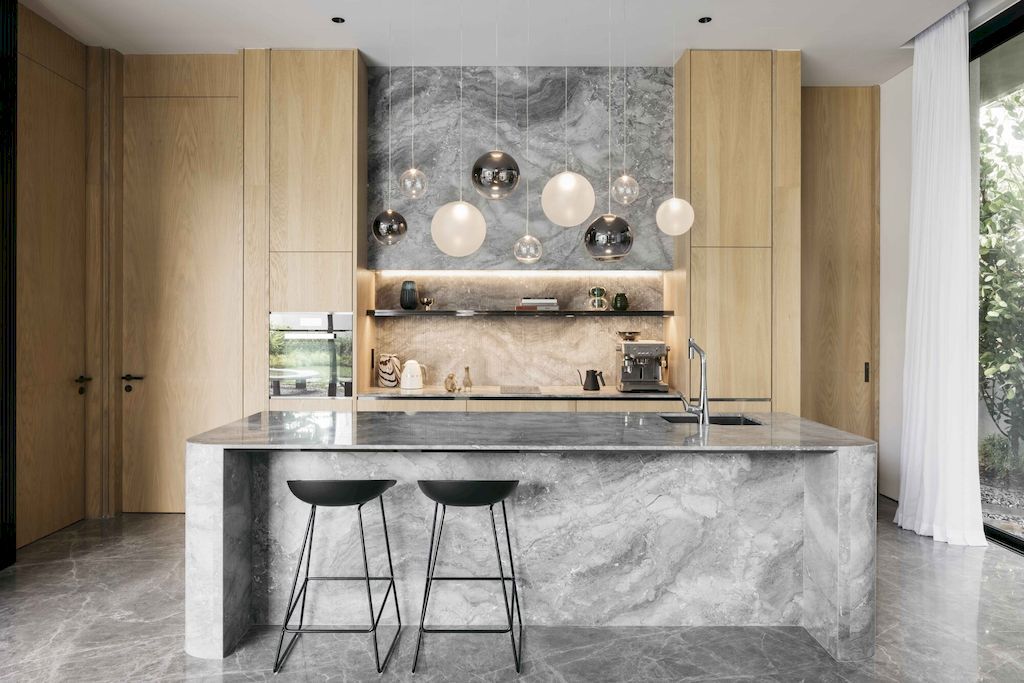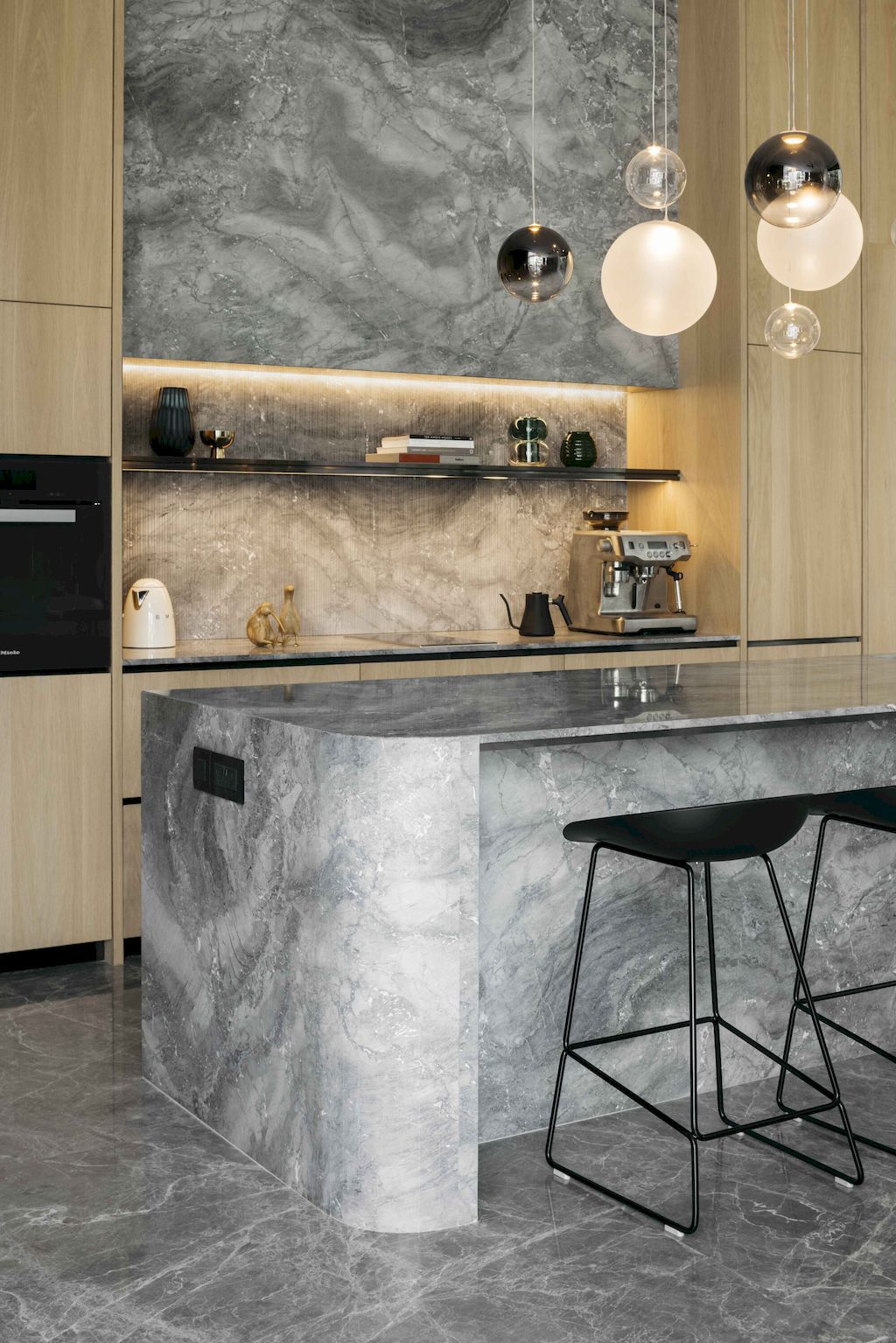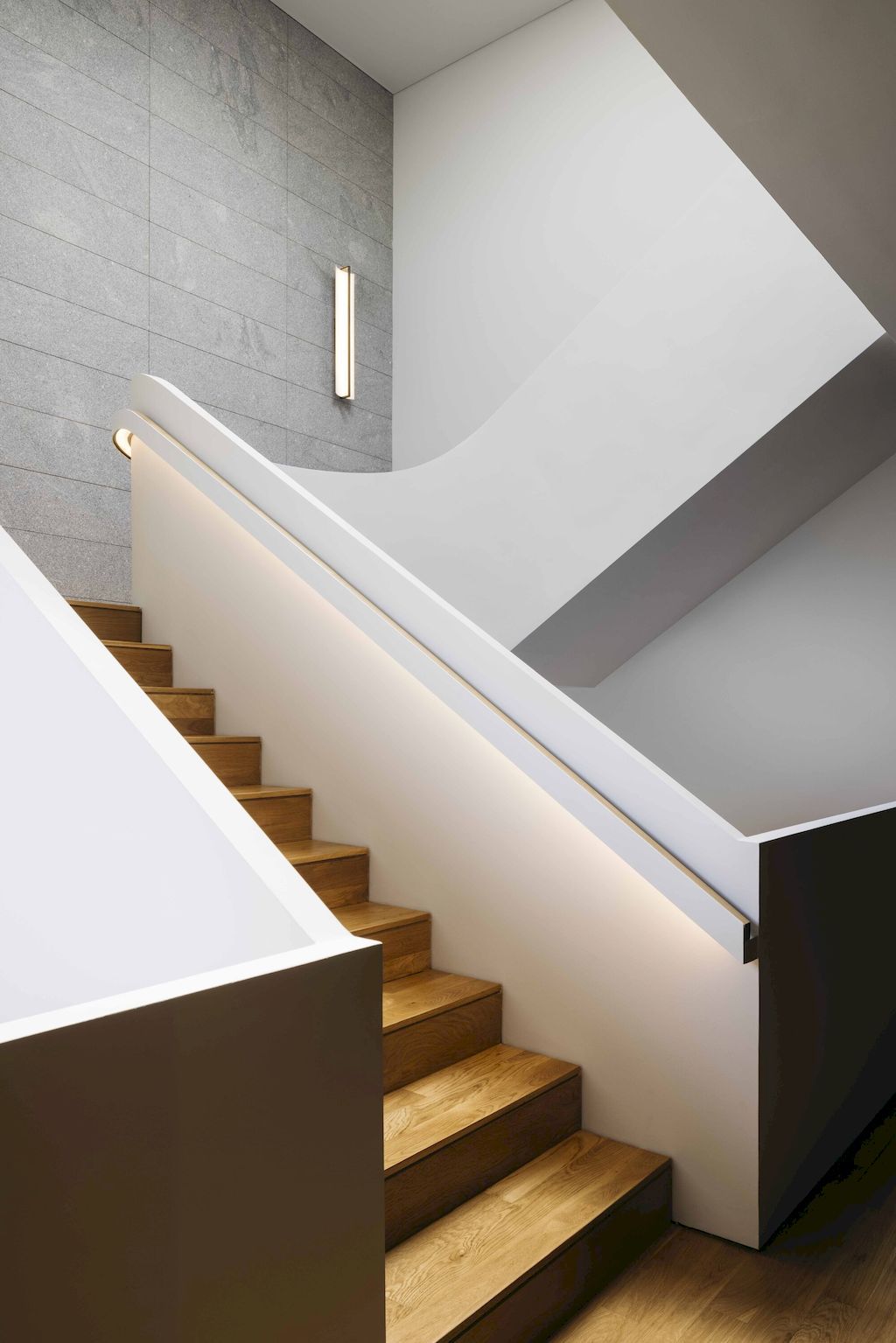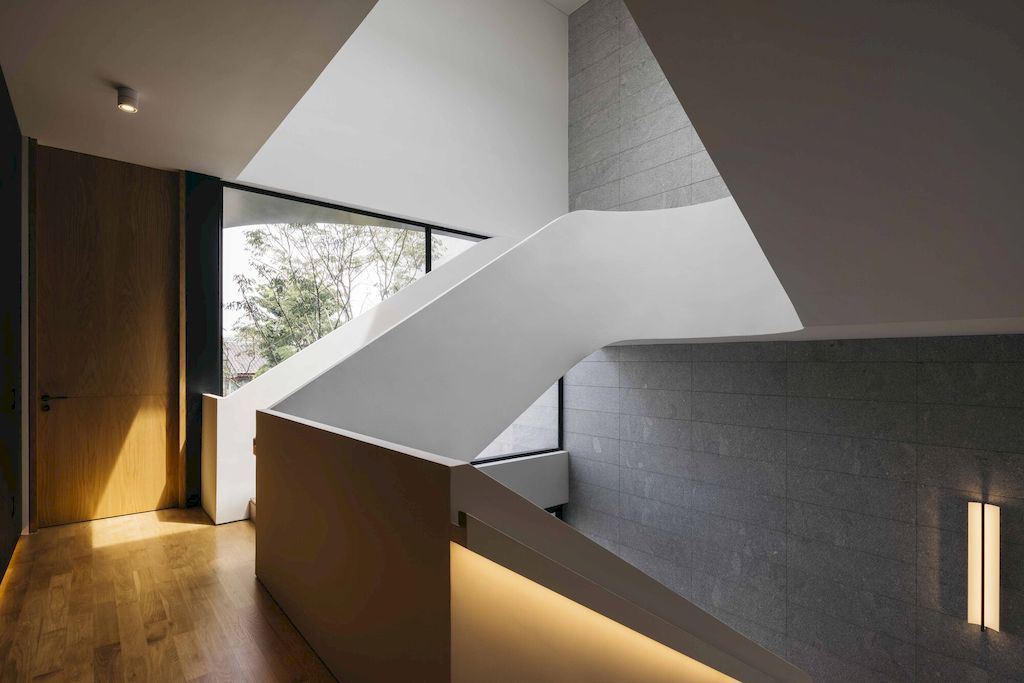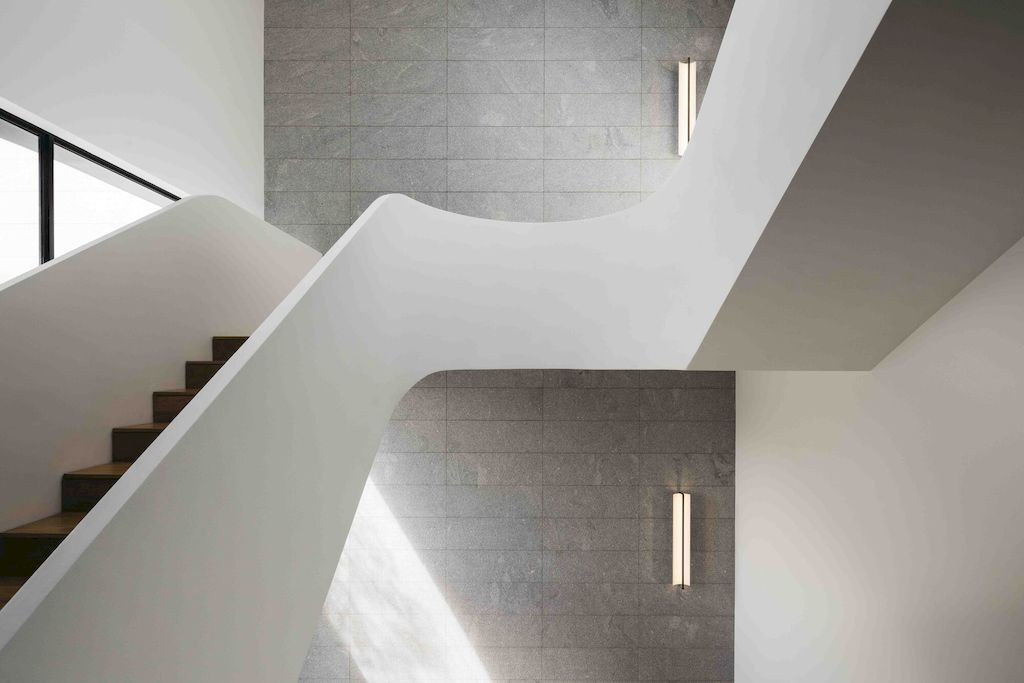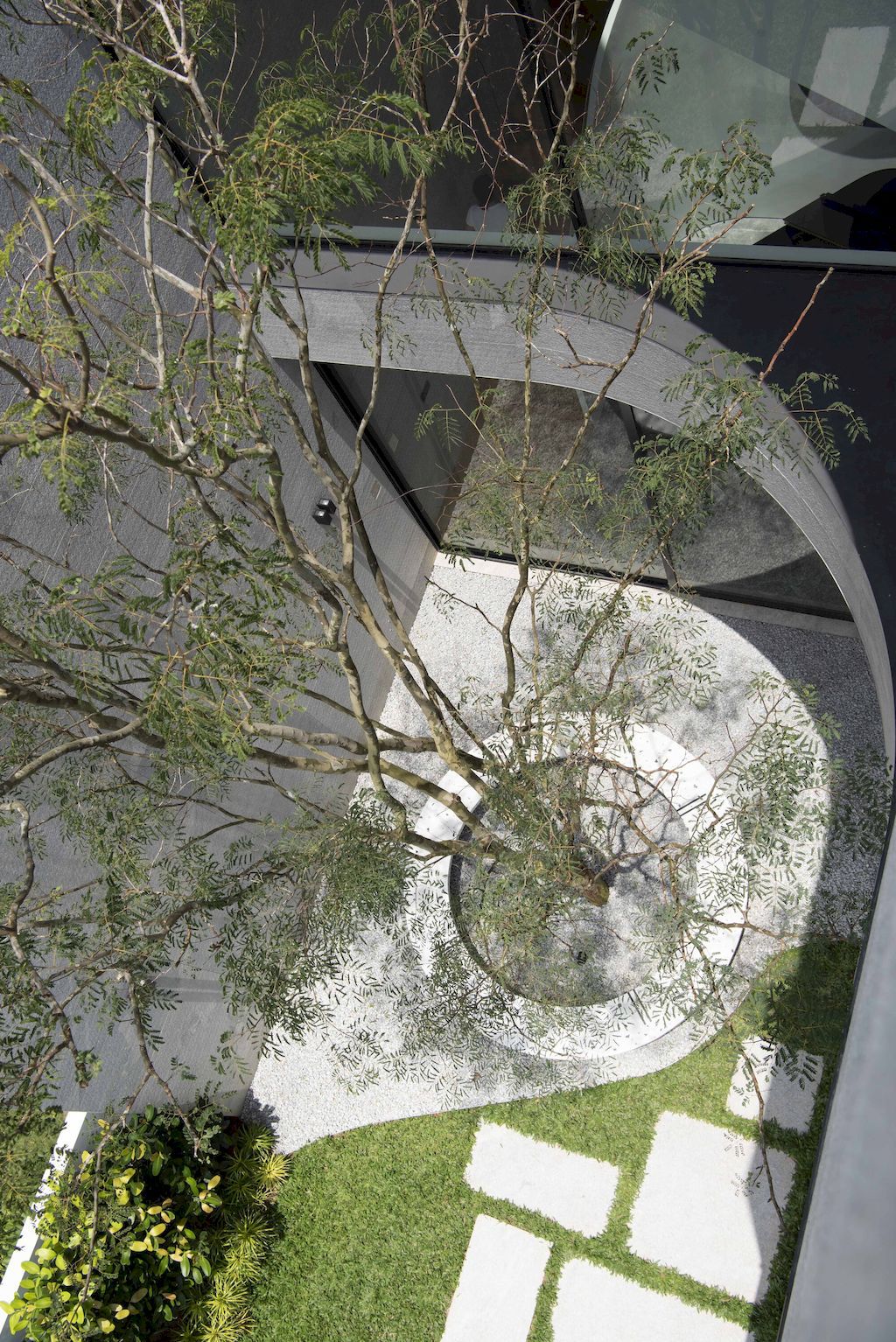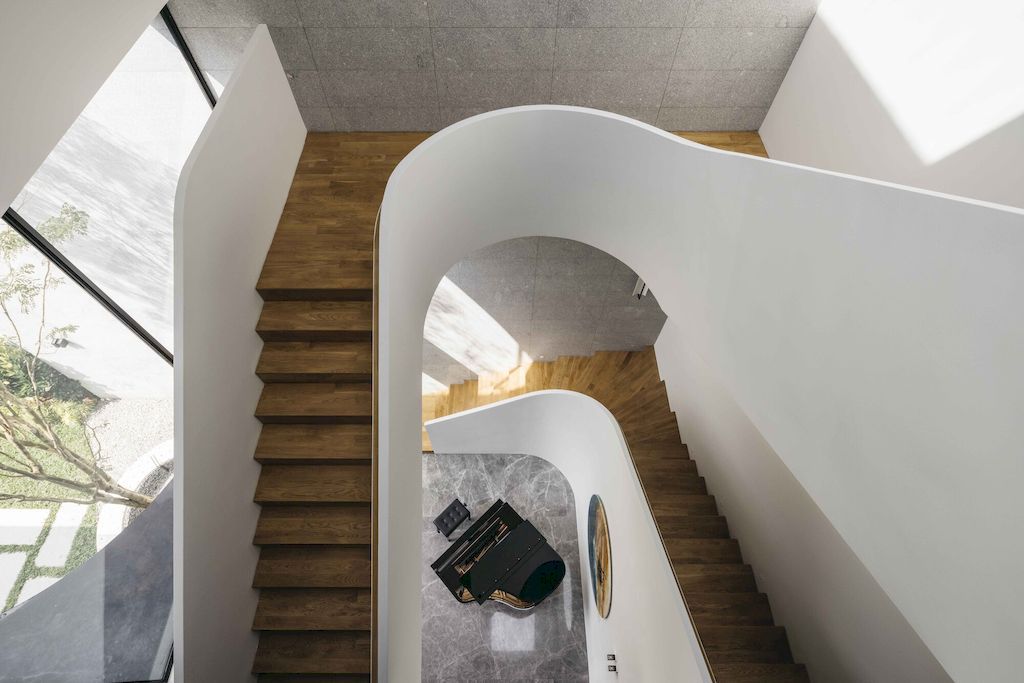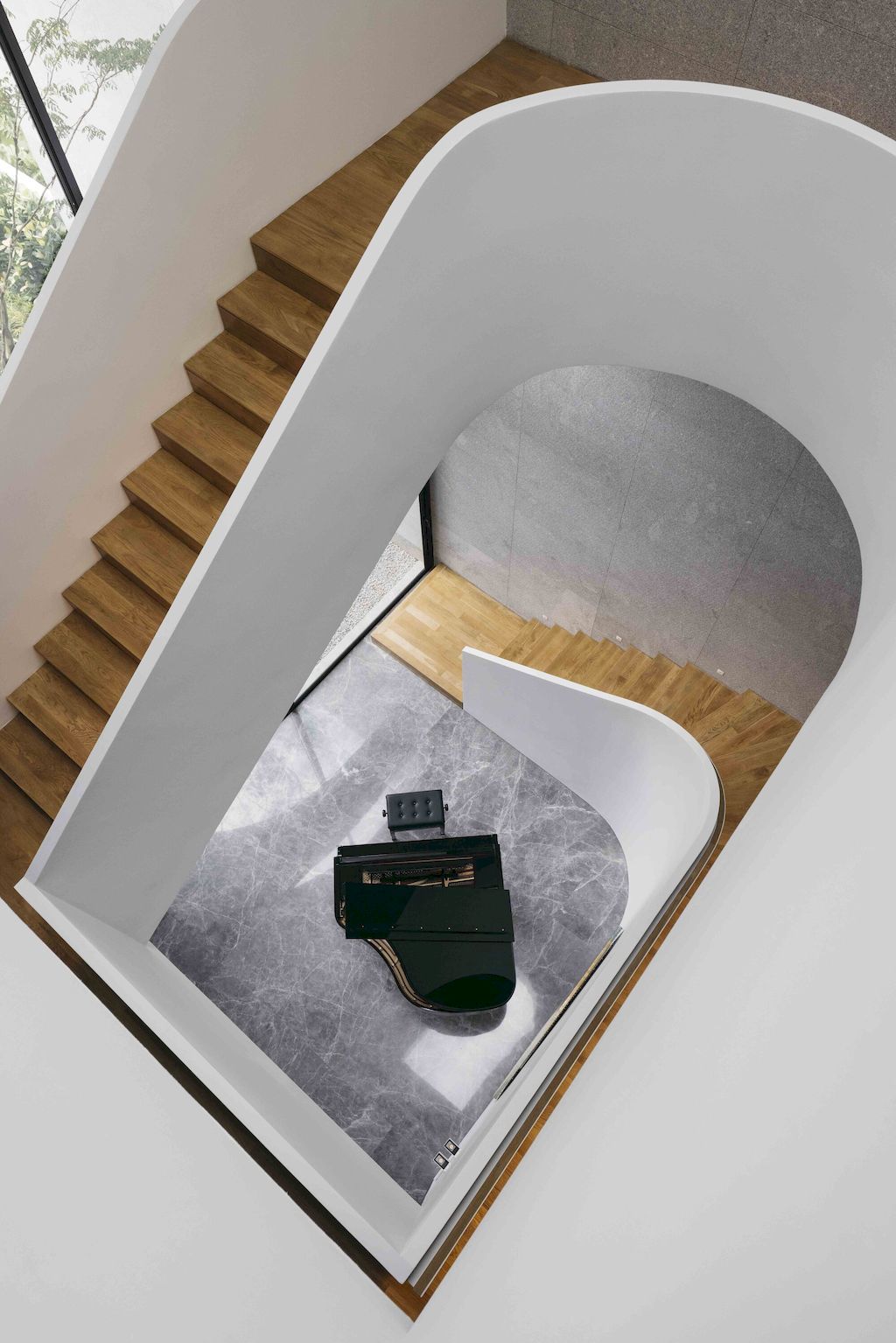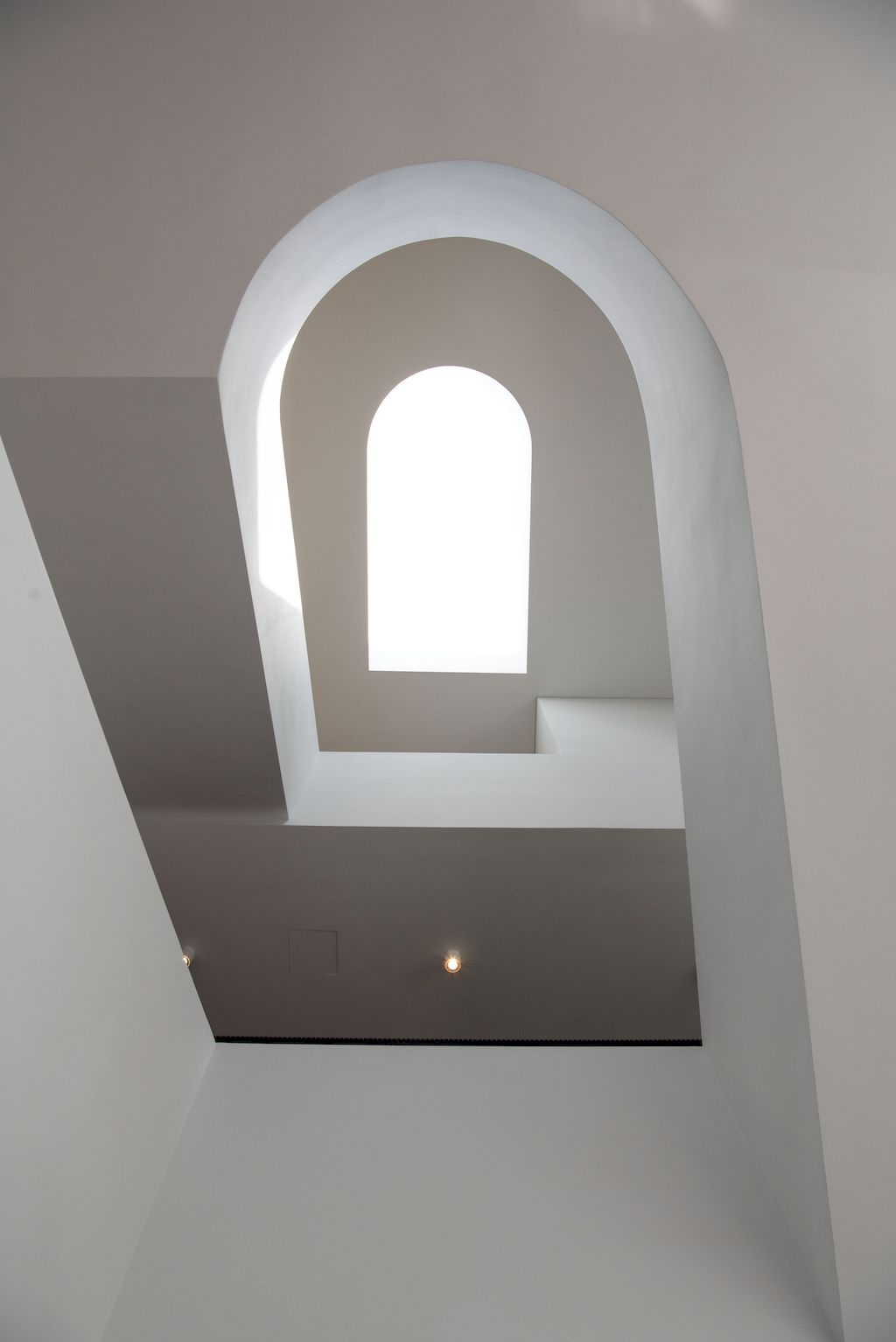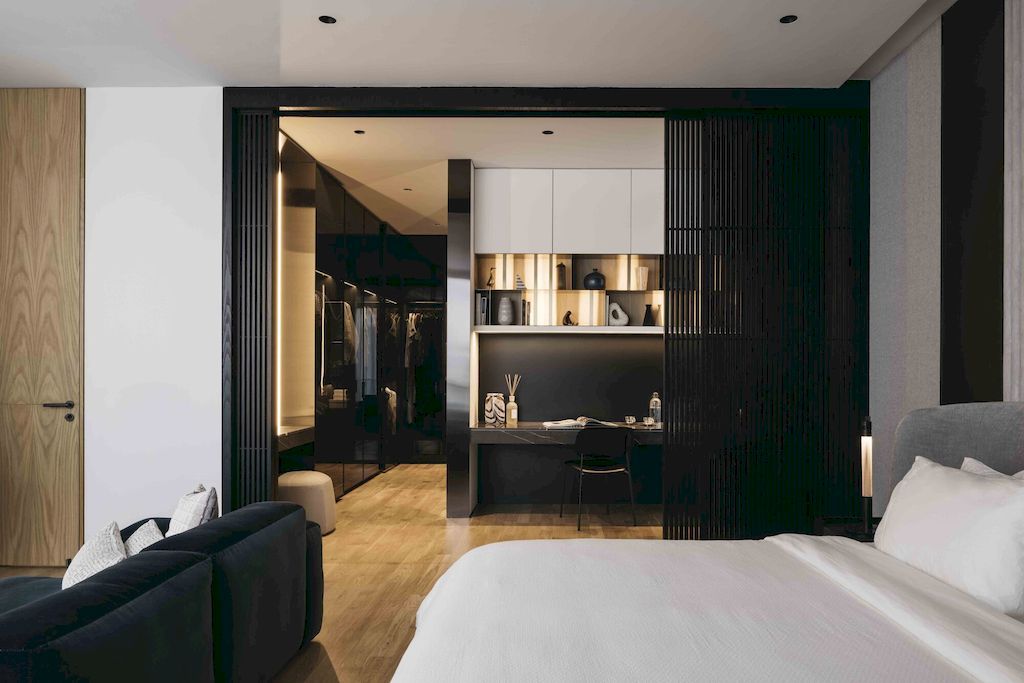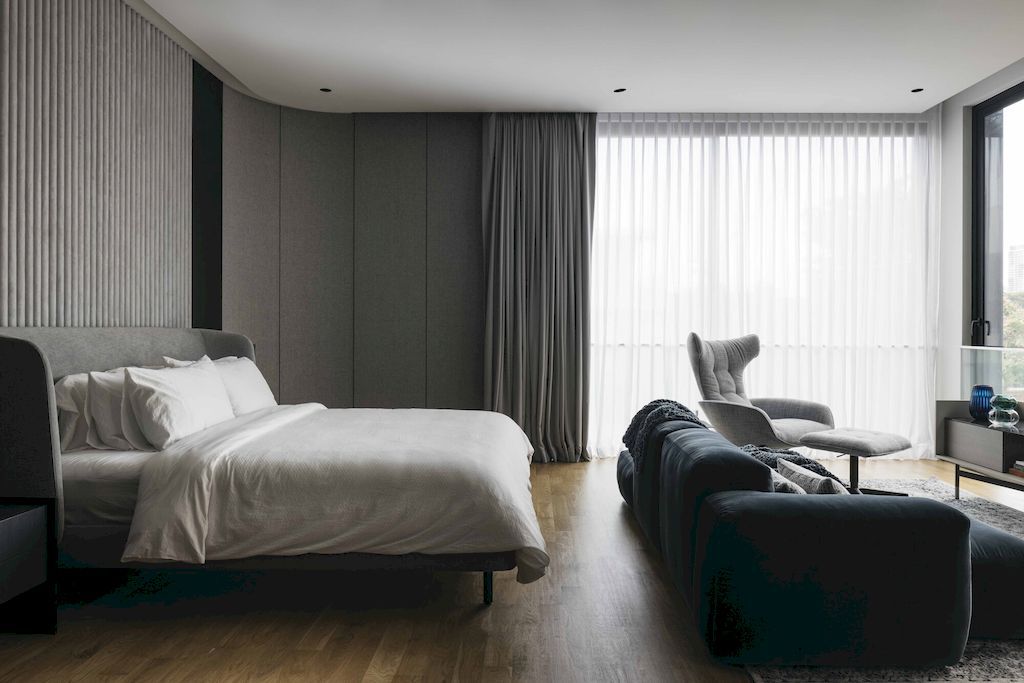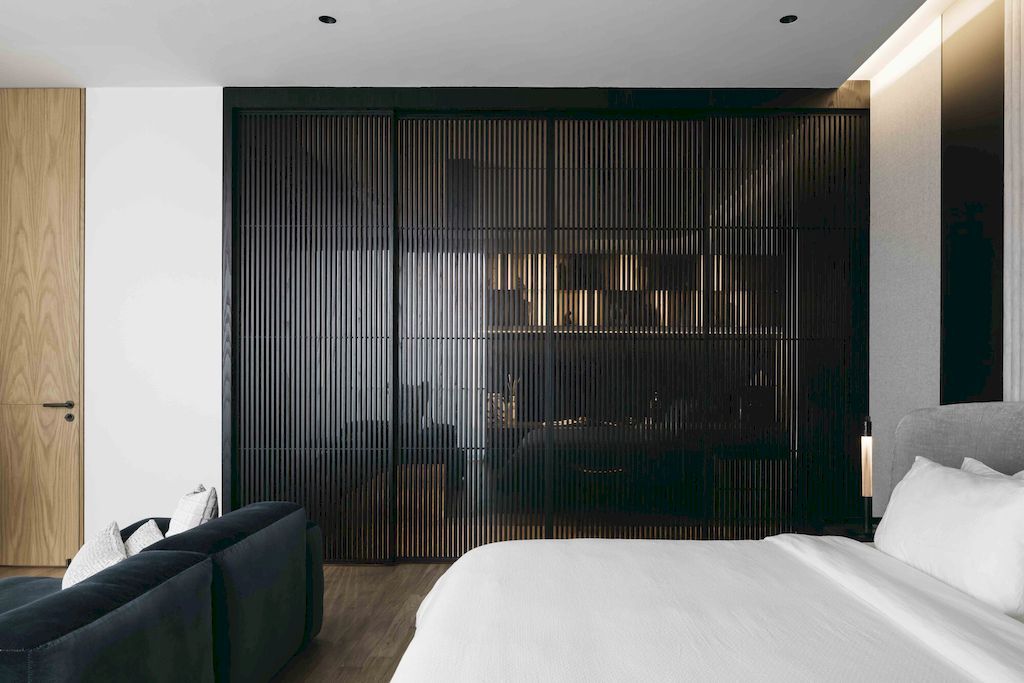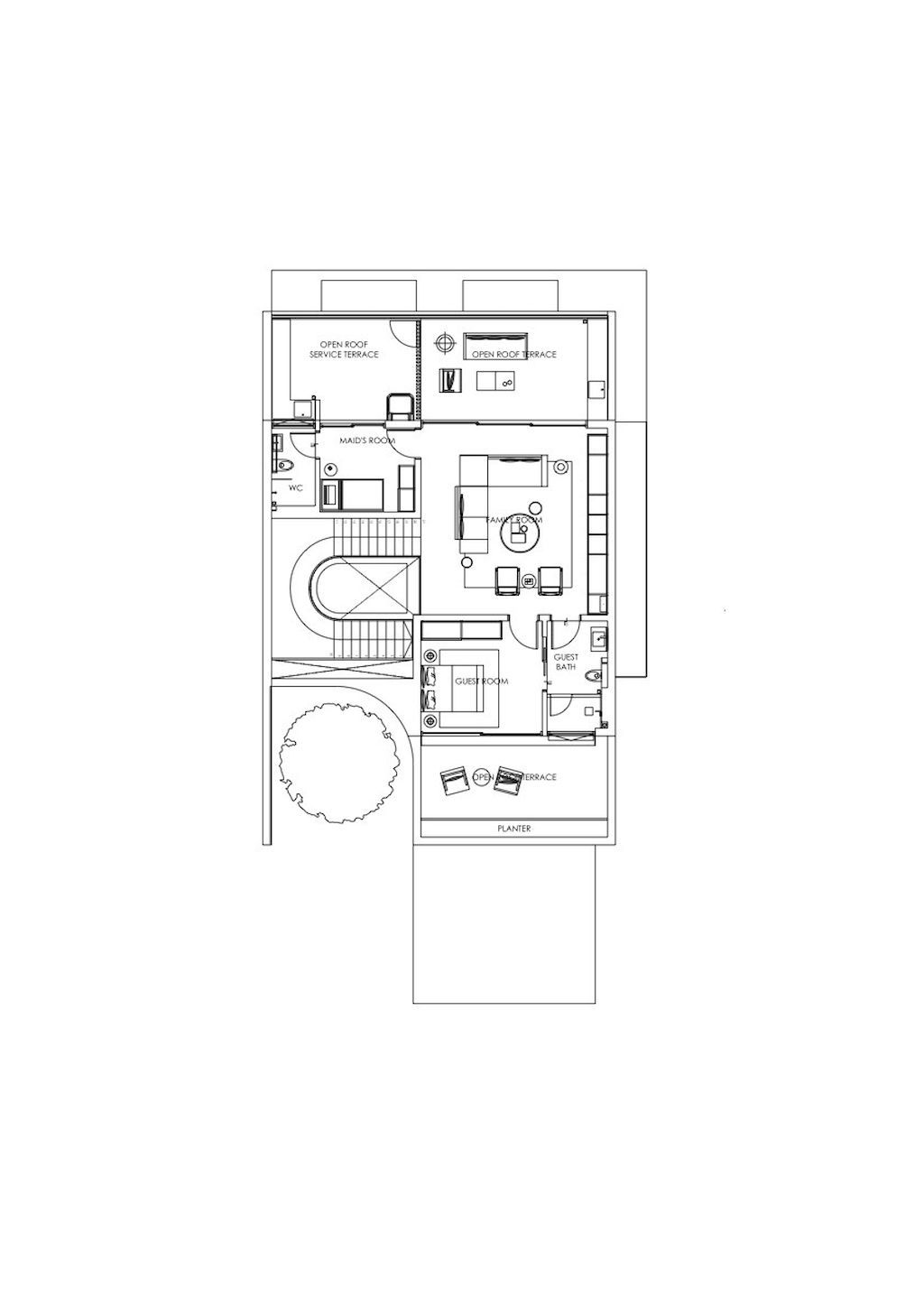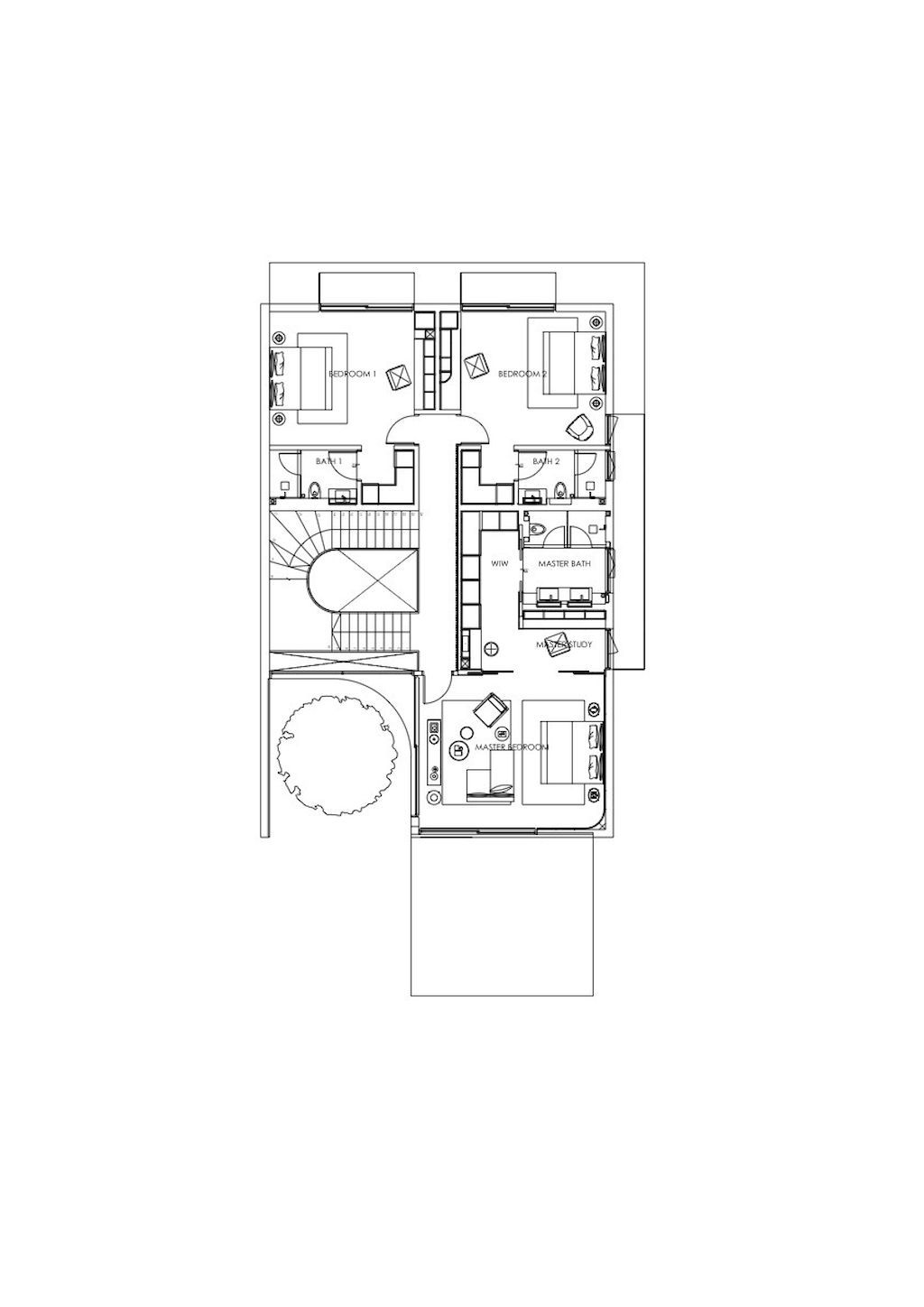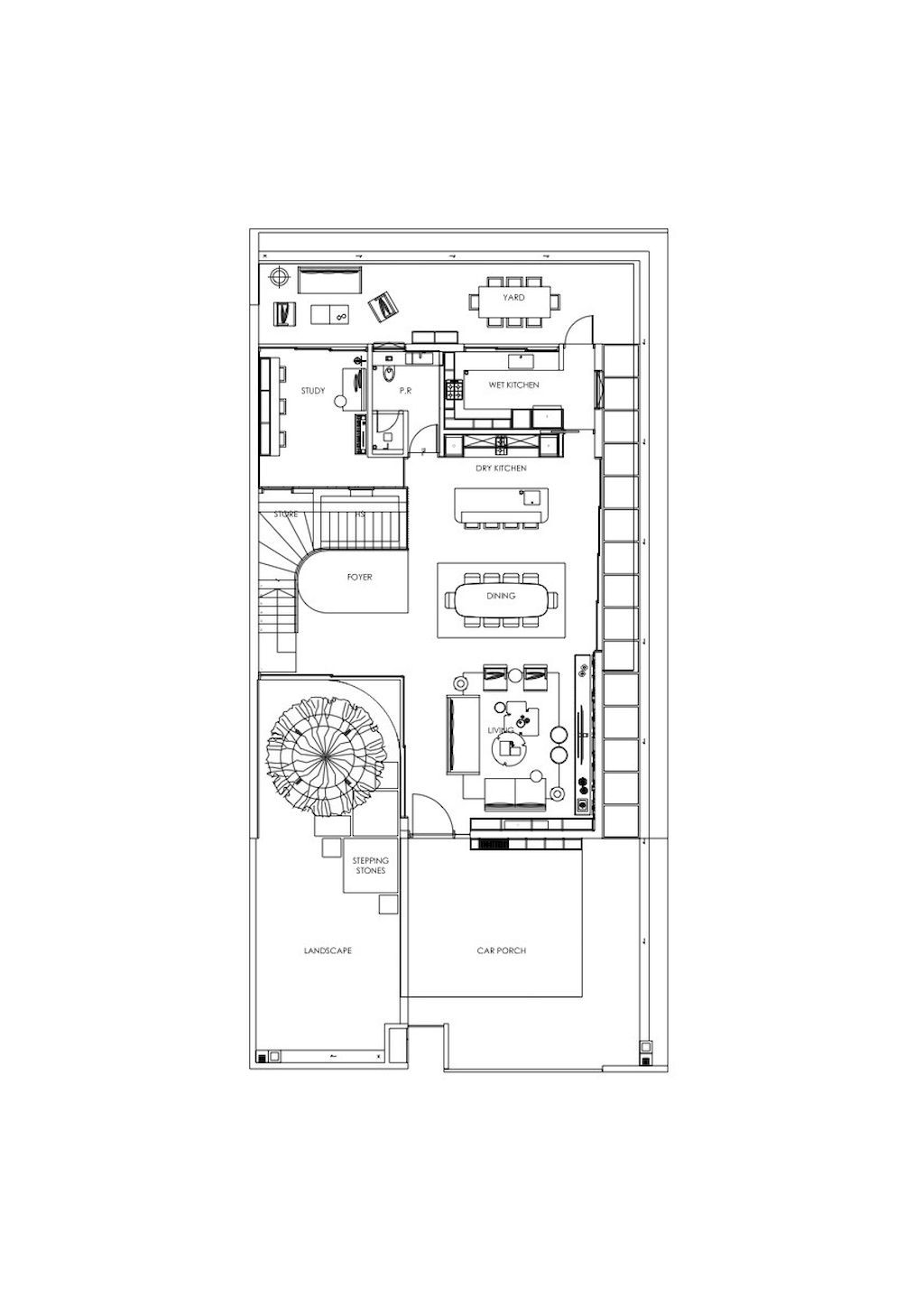 The Chord House Gallery:
Text by the Architects: A curved external courtyard defines the character of this family home in Singapore. Due to the highly built-up nature of suburban districts, the courtyard was conceptualised as a means to create inward facing views, and introduce light and ventilation into the house without sacrificing privacy.
Photo credit: Studio Periphery| Source: Ming Architects
For more information about this project; please contact the Architecture firm :
– Add: 399A Jln Besar, Singapore 209008
– Tel: +65 6513 2625
– Email: info@mingarchitects.com
More Projects here:
---