Date of Publishing:
Architecture Design of Eden House
Description About The Project
Eden House designed by an award – winning UK-based architectural bureau WindsorPatania Architects. This house is an ambitious and innovative project that is about to set a new standard for sustainable luxury country houses in the UK. Indeed, the technologies and knowledge acquired during the process will be shared with the local and national communities, setting a new standard for sustainable luxury private residences. Moreover, the project will be carbon neutral and energy positive. The initial commitment to planting trees in the Green Belt will cover the carbon emitted during construction. Extensive use of renewable energy will allow this building to produce more energy than it consumes over a year.
This design based on eight key principles such as biophilic design and renewable energy.
Enhancing the natural context. Since the building is located in the Green Belt, we will follow the principles of the Green Belt Openness and maintain wildlife corridors.
Biophilic Design. Nature is at the heart of the building: the house is erect surrounding its own courtyard, which helps to incorporate the vegetation inside and gives biophilic views.
Energy Efficiency. Thanks to a combination of 106 solar panels and a ground source heat pump, the two main technologies, the building will produce more energy (36,678.57 kWh/year) than it consumes (36, 341.20 kWh/year).
Natural Ventilation. The house erected around the courtyard, which provides the ventilation of the different spaces to avoid overheating and allows not using energy to cool down during the summer.
Natural Materials.
Renewable Energy. Eden House will have many eco-sustainable sources of renewable energy, like a ground heat pump and a home biogas unit to properly dismantle waste from the kitchen.
Water Management.
Enveloping Design. The volumetric architectural composition welcomes the natural landscape and changes the hardscape area.
The Architecture Design Project Information: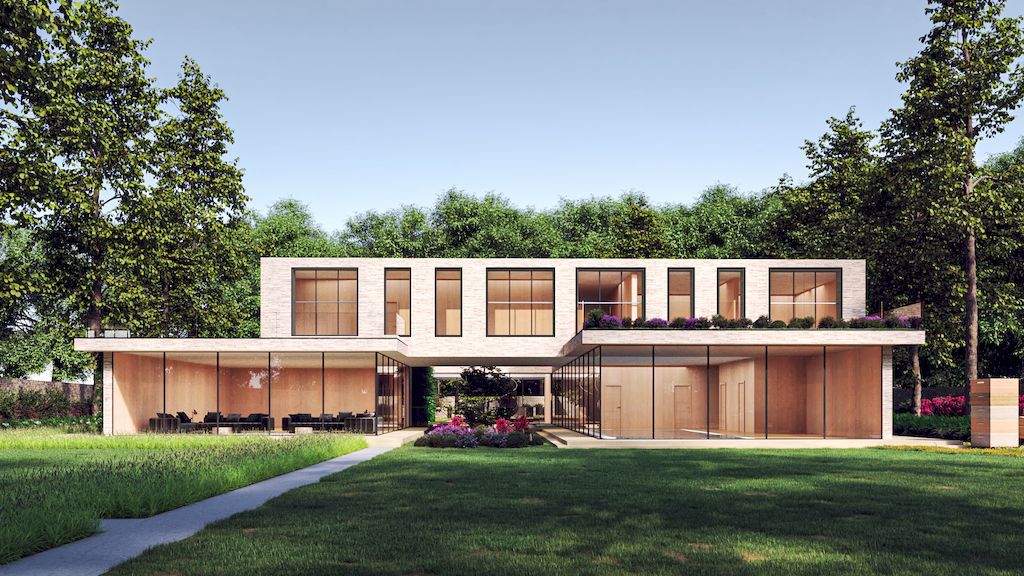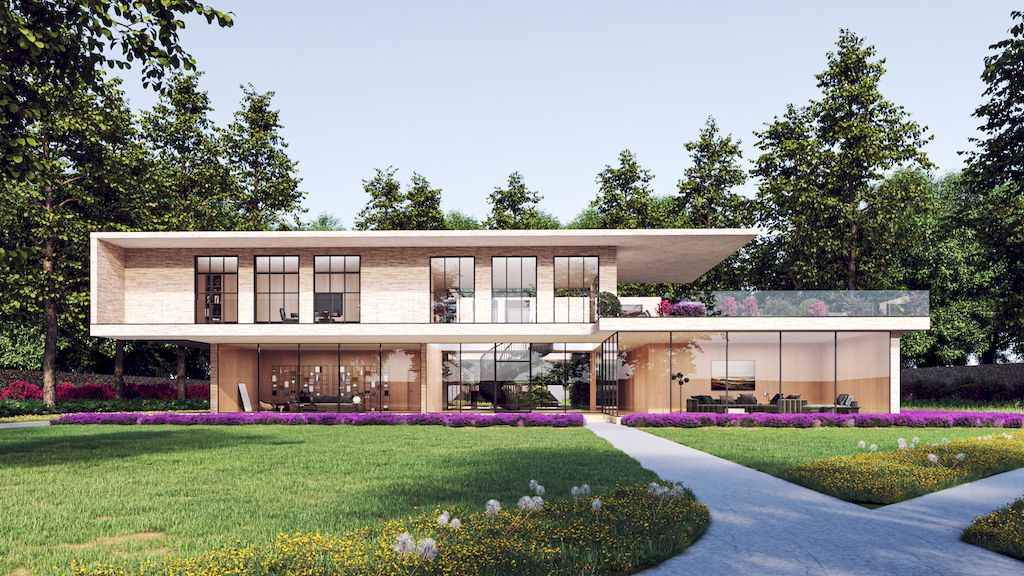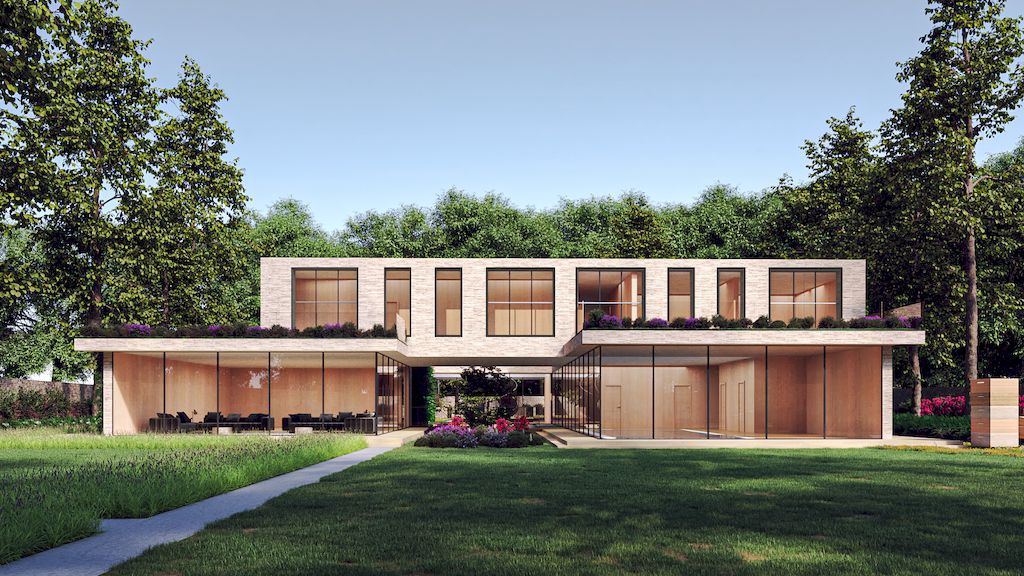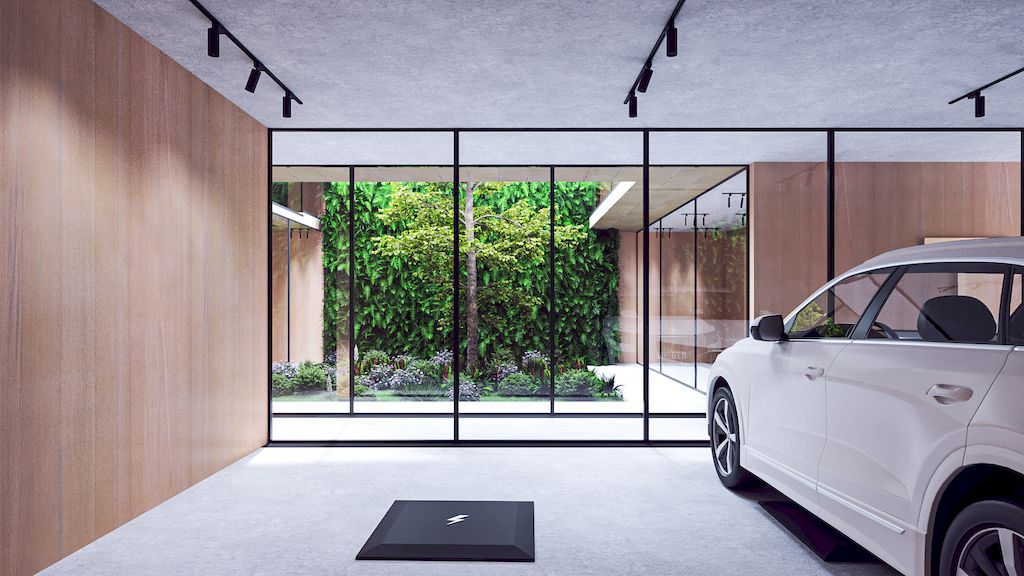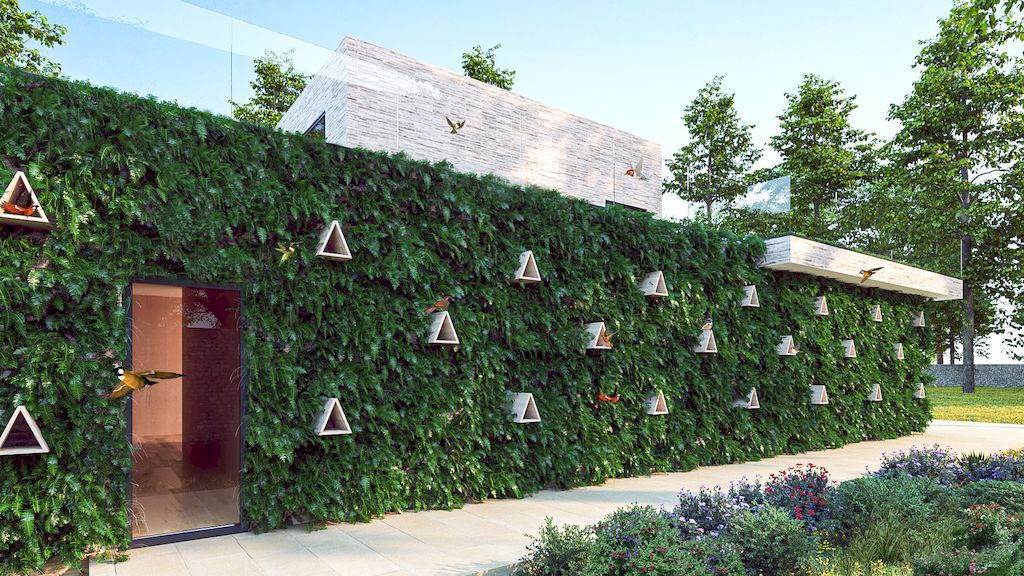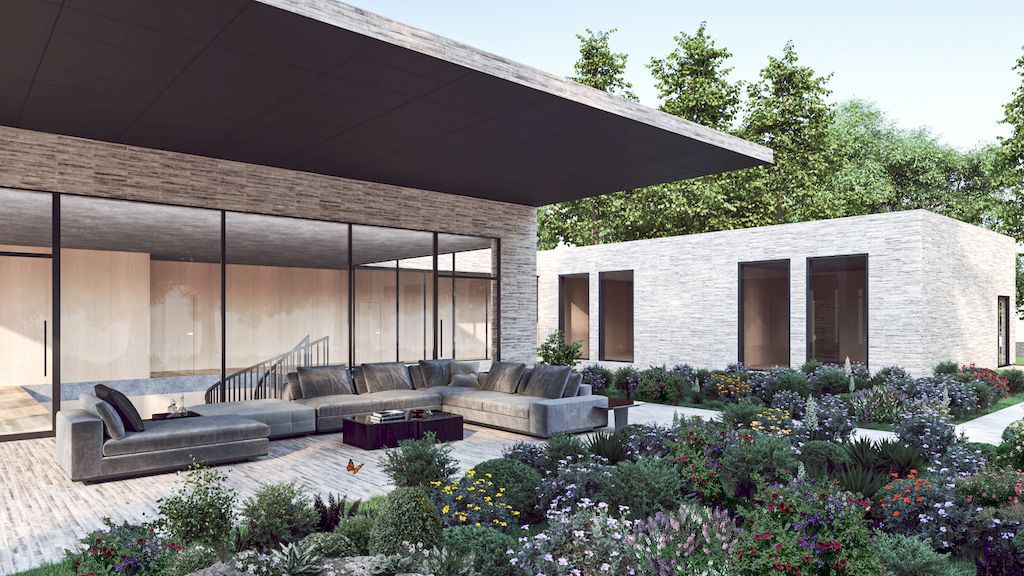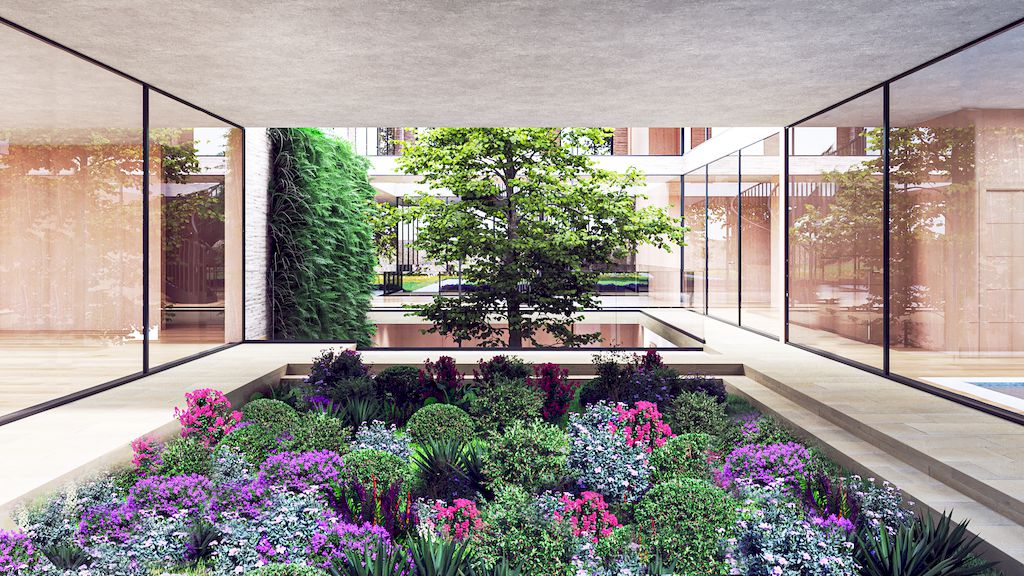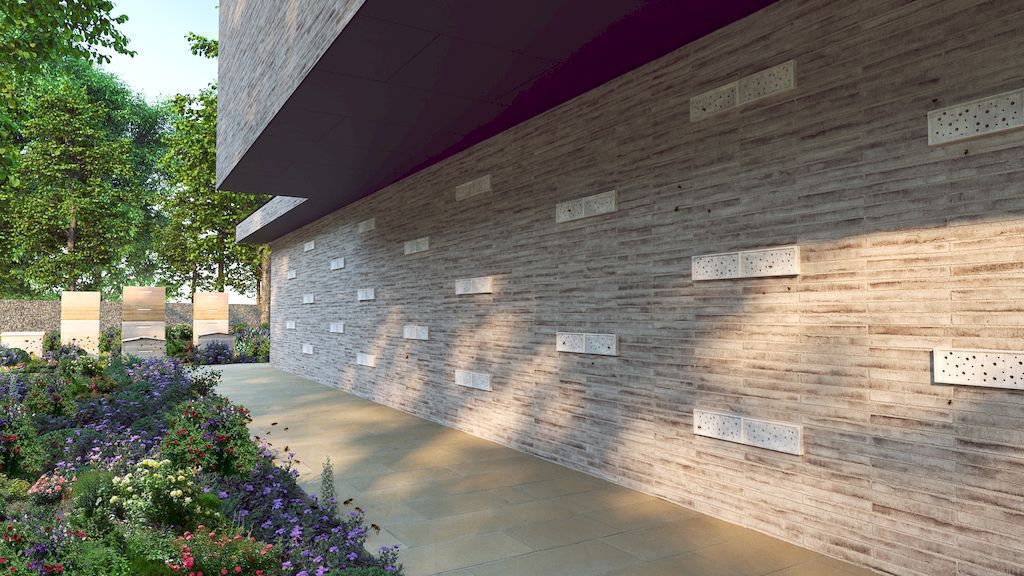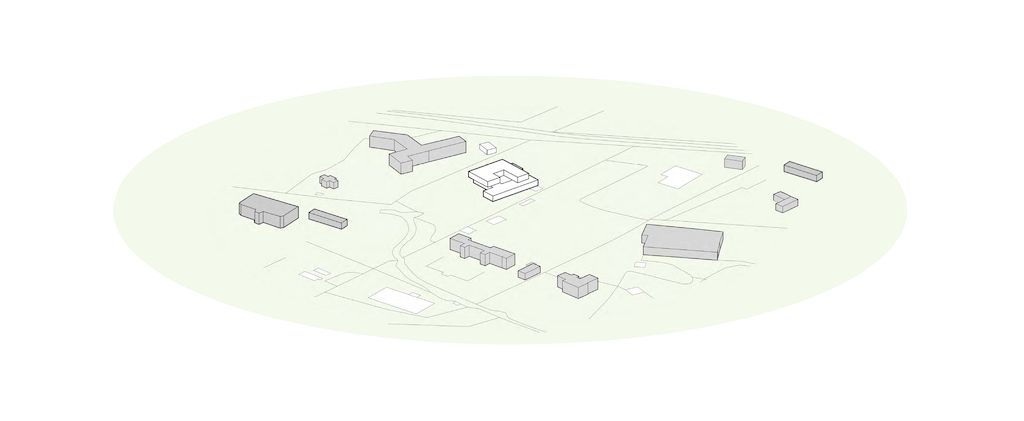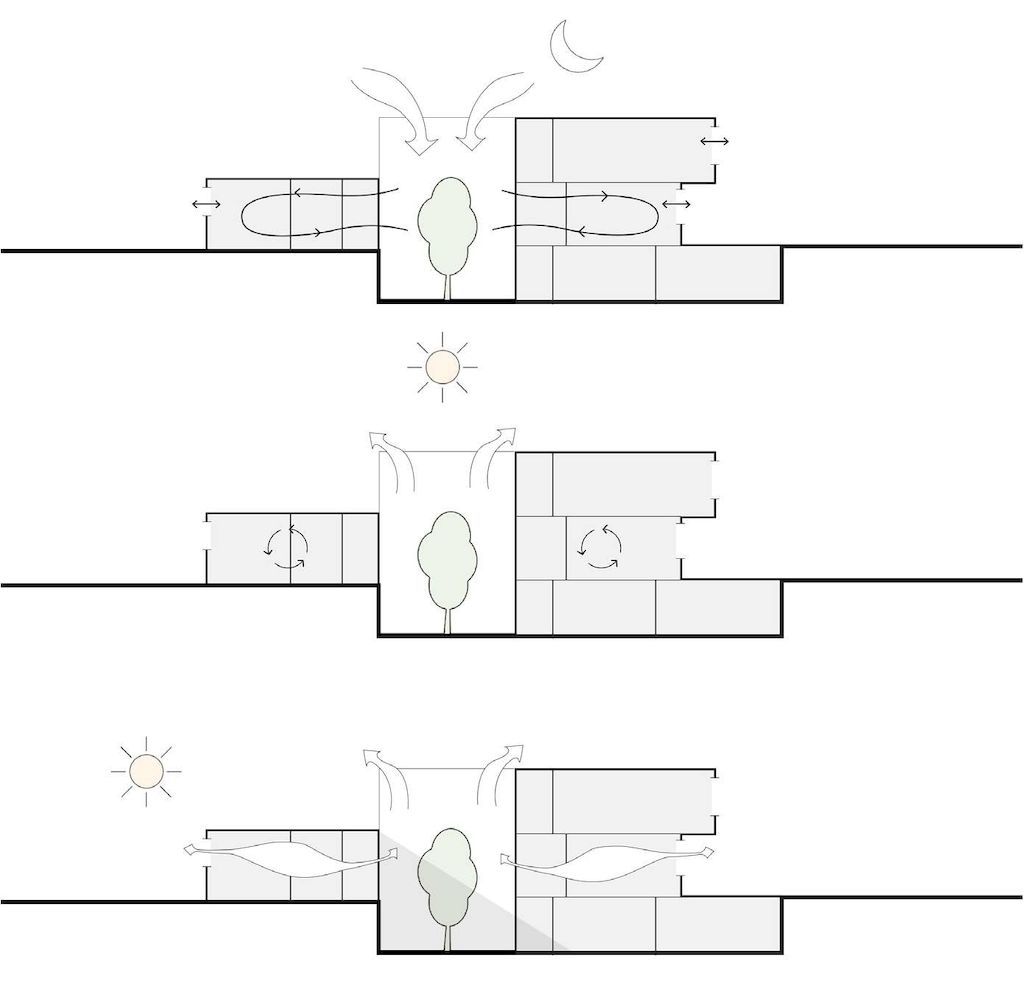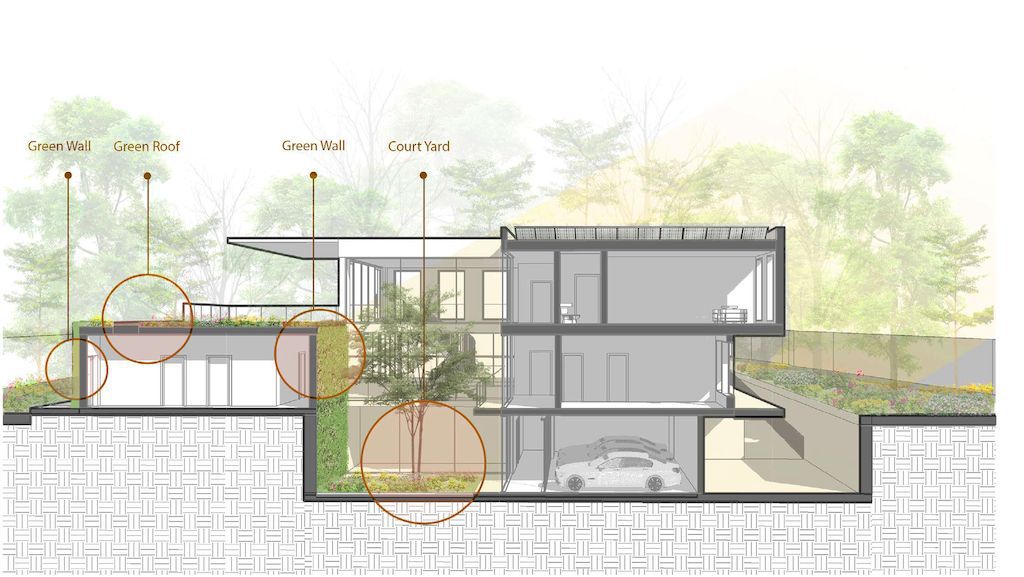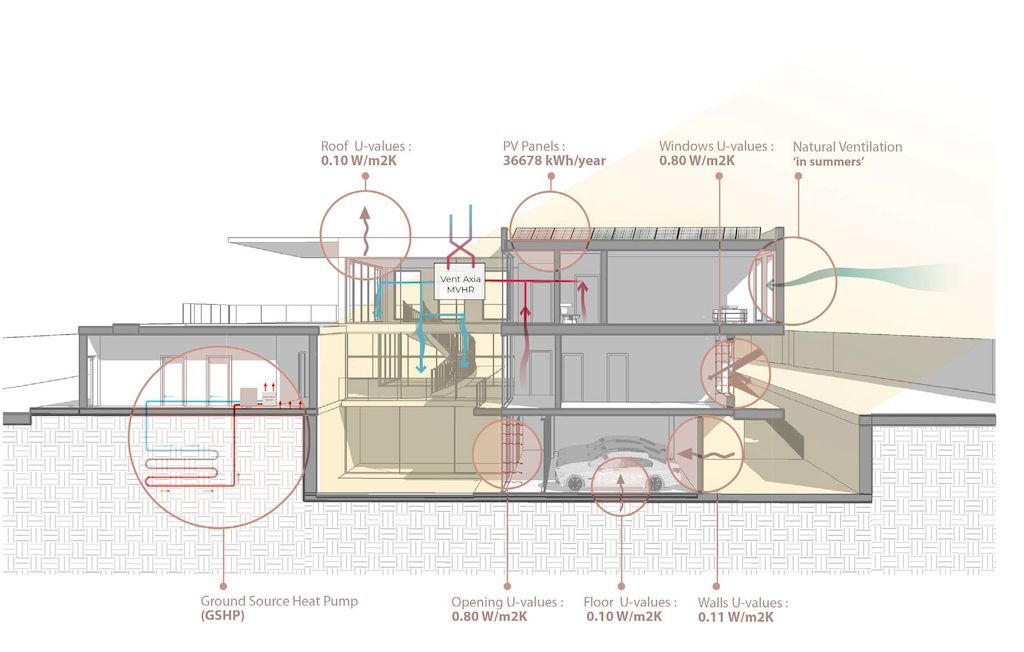 The Eden House Gallery: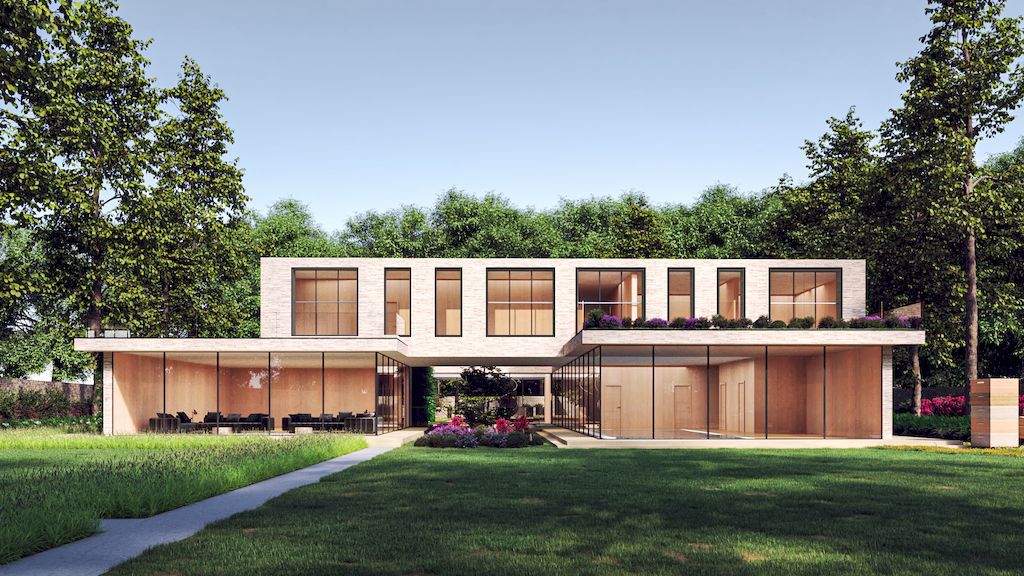 Text by the Architects: Eden House, a new standard of luxury, highly-sustainable villa in Ascot, UK. The project will be carbon-neutral and energy positive.
Photo credit: | Source: WindsorPatania Architects
For more information about this project; please contact the Architecture firm :
– Add: London, United Kingdom
– Tel: 02030112997/ +44 7931 050159
– Email: tania@windsorpatania.com/ info@windsorpatania.com
More Projects in United Kingdom here:
---