Architecture Design of Greenbriar Residence
Description About The Project
Greenbriar Residence designed by CONTENT Architecture, conceived as a series of independent 'stones' each contain a different aspect of the program and linked through the movement of the occupants. Indeed, the weight of the brick exterior gives shelter against a busy adjacent street. Also, providing intimacy to the courtyard which opens to the eastern morning light.
Though its presence on the street is quite public the house achieves a high degree of both openness and privacy through its mass and orientation. Located at the end of a block with a busy street to the west, the mass of the stones and the sound of water shelter the interior from the sound of cars passing. And provide tranquility to the courtyard within. This space opens to the morning light in the east and provides an intimacy that contrasts with the heavy traffic of the street to the West.
On the other hand, blended brick imparts a sense of both solidity and fluidity, breaking down the mass of each stone and uniting them in a single landscape. The single story living room and dining room are anchored to each side of the entry and work to transition the scales of the street and the two-story volumes beyond. The tilted, playful metal roofs alter the perception of the size of the house depending upon the vantage. Nearly every room addresses the courtyard. The distinction between spaces demarcated through fissures of windows and double height cuts. Though its presence on the street is quite public this house achieves a great level of both openness and privacy through its massing and orientation.
The Architecture Design Project Information: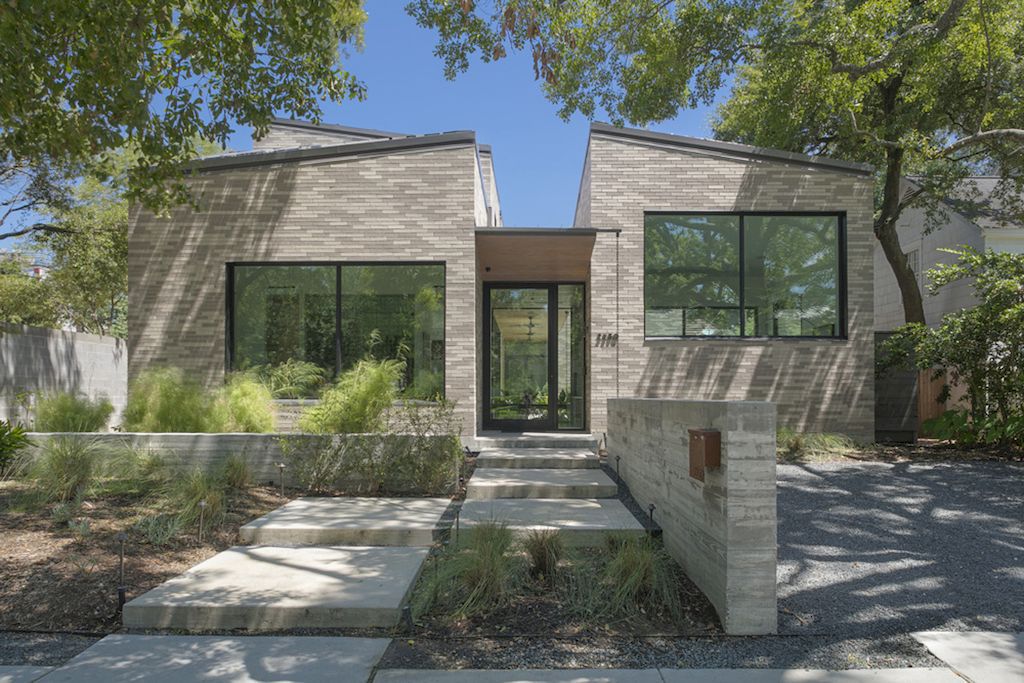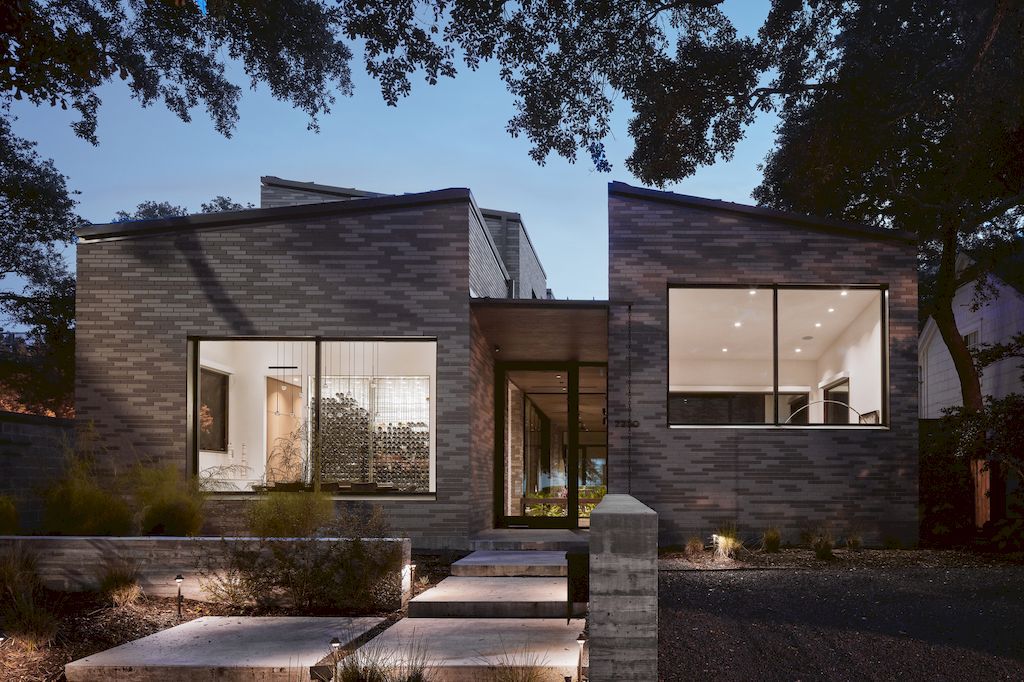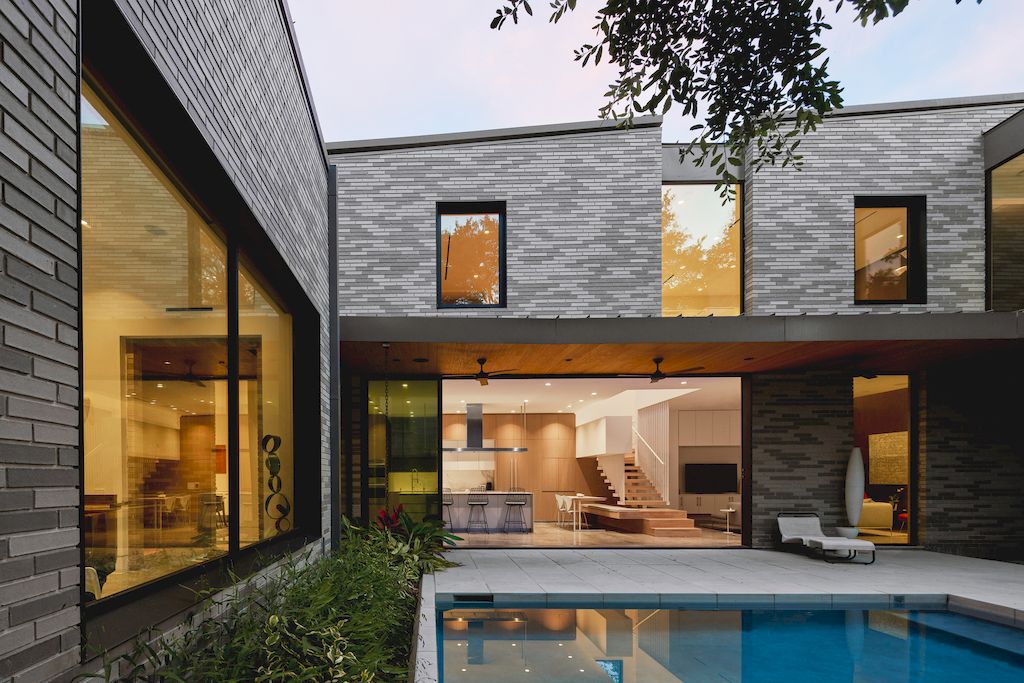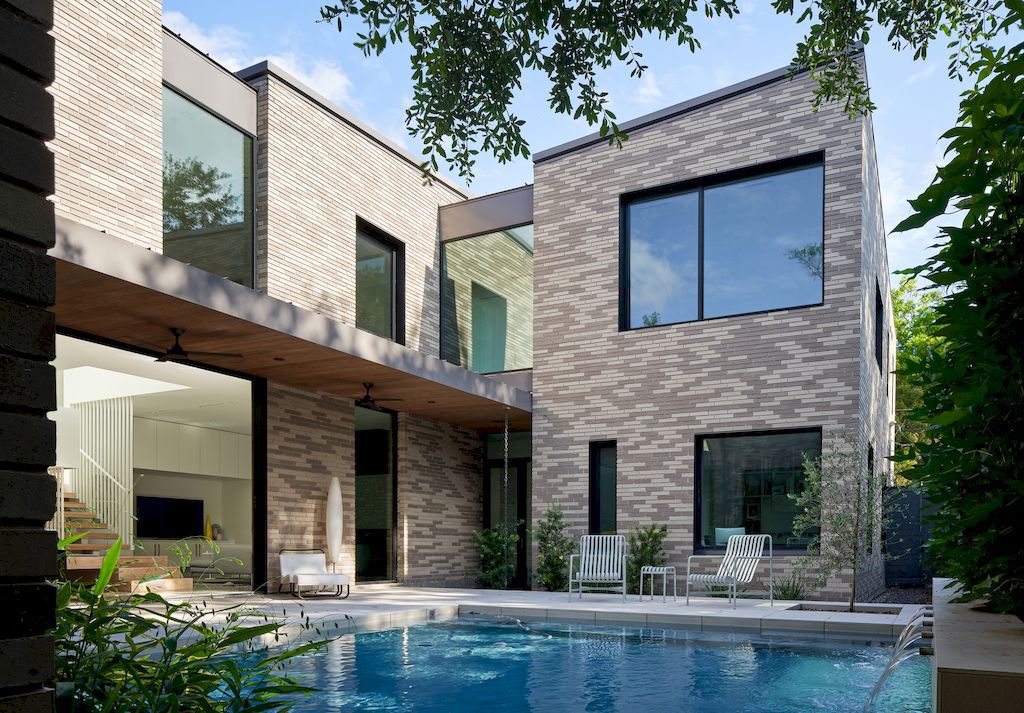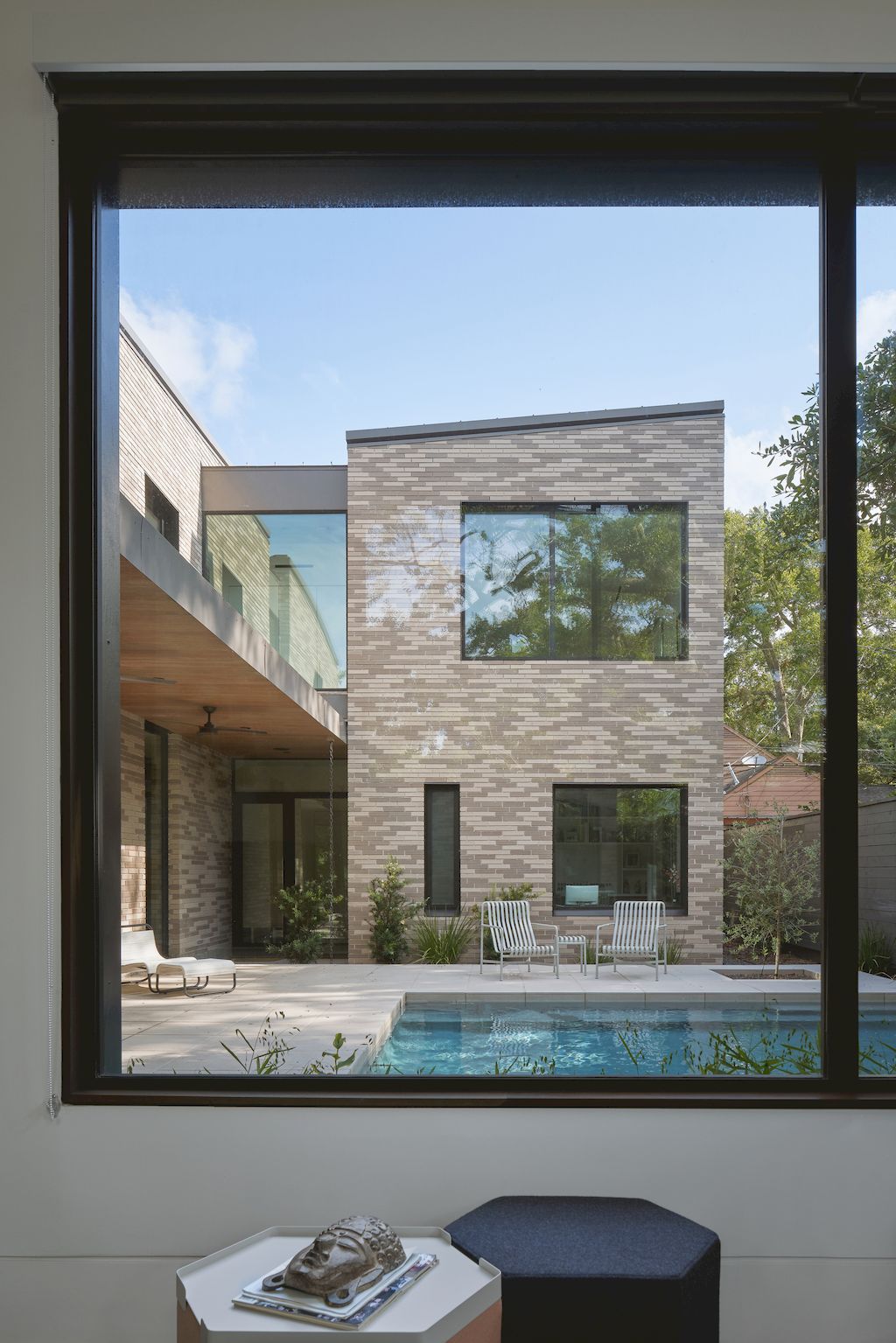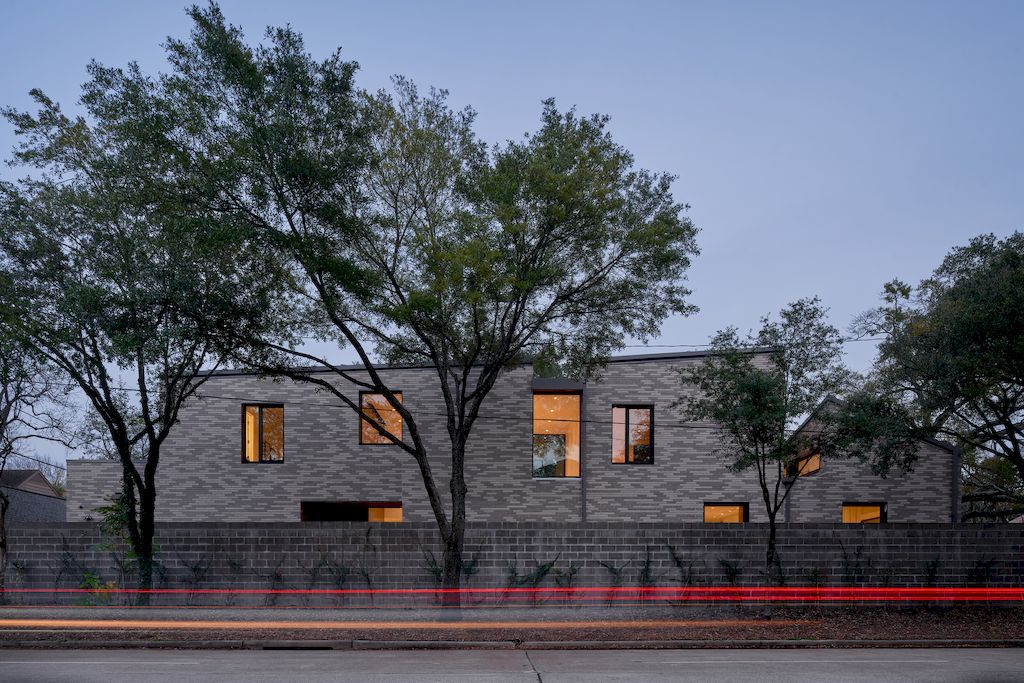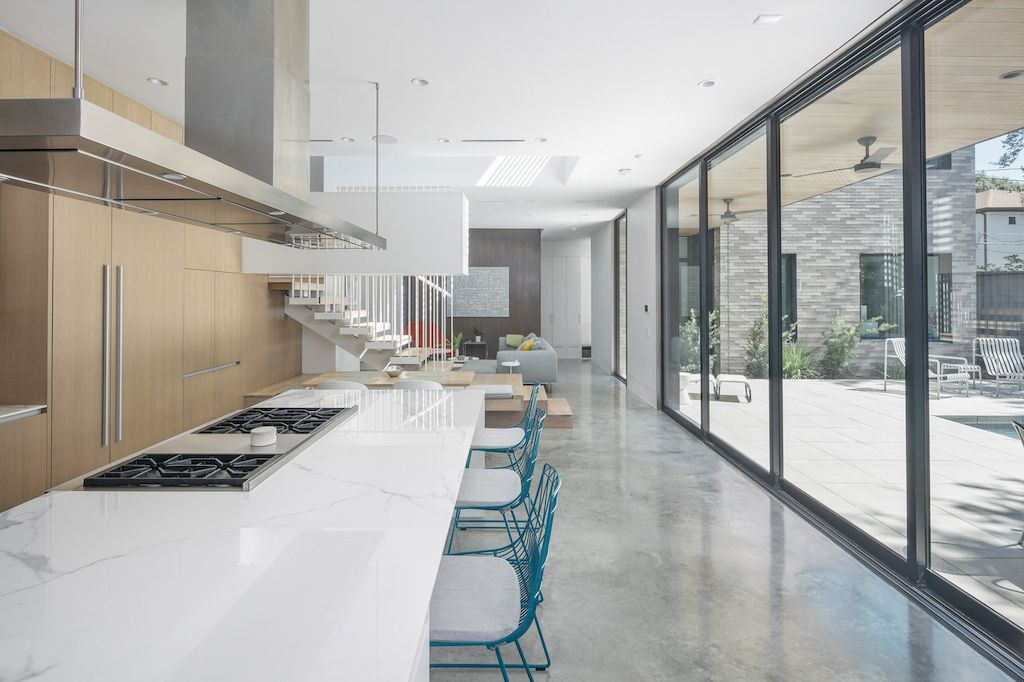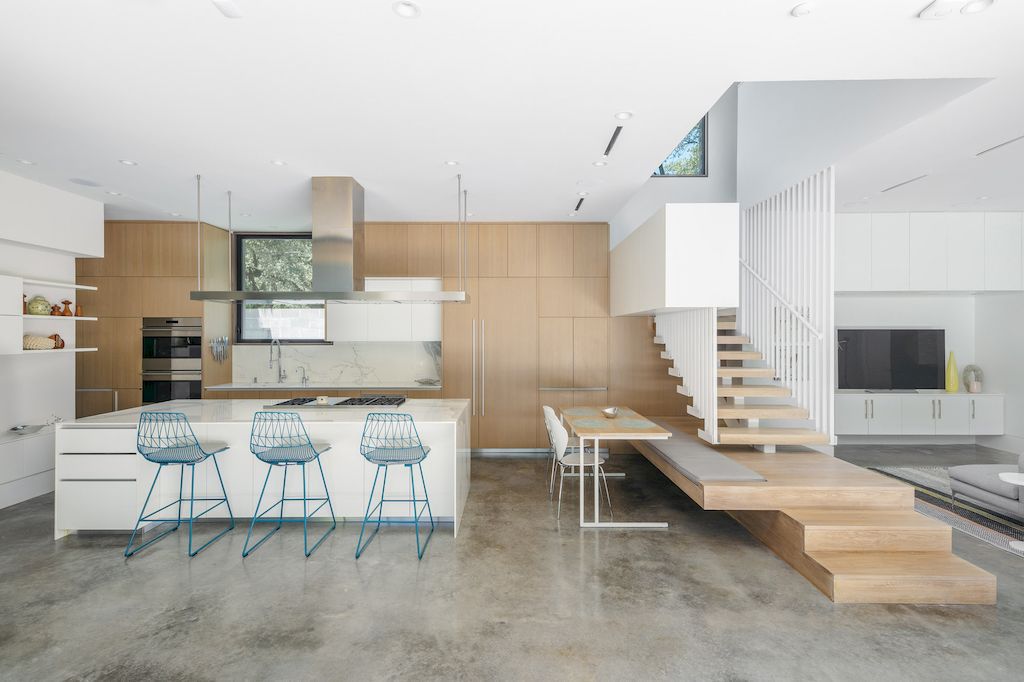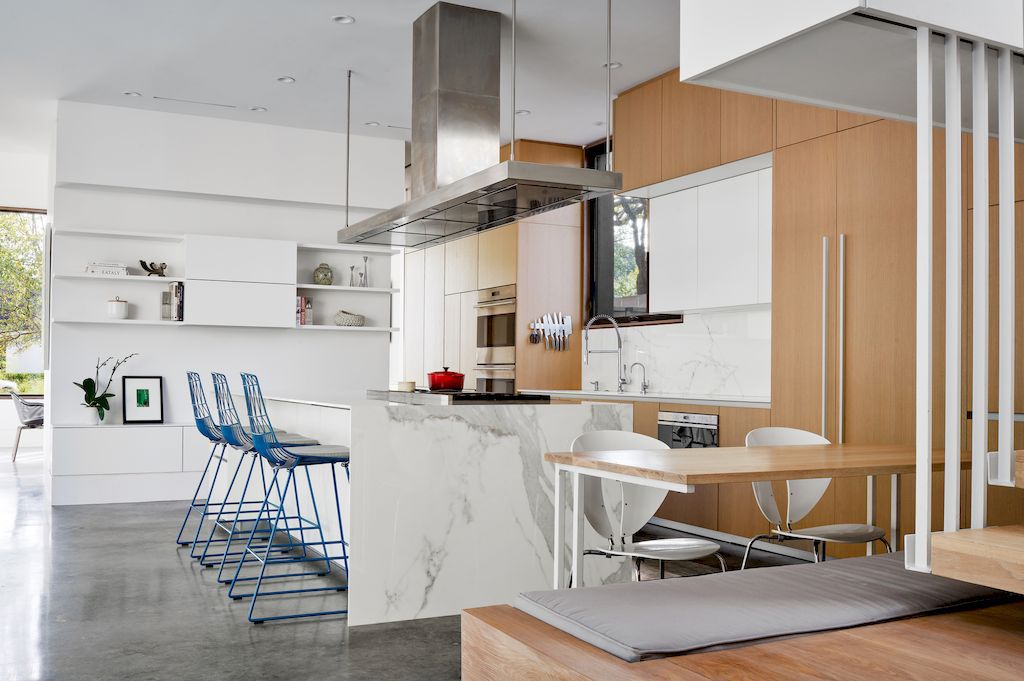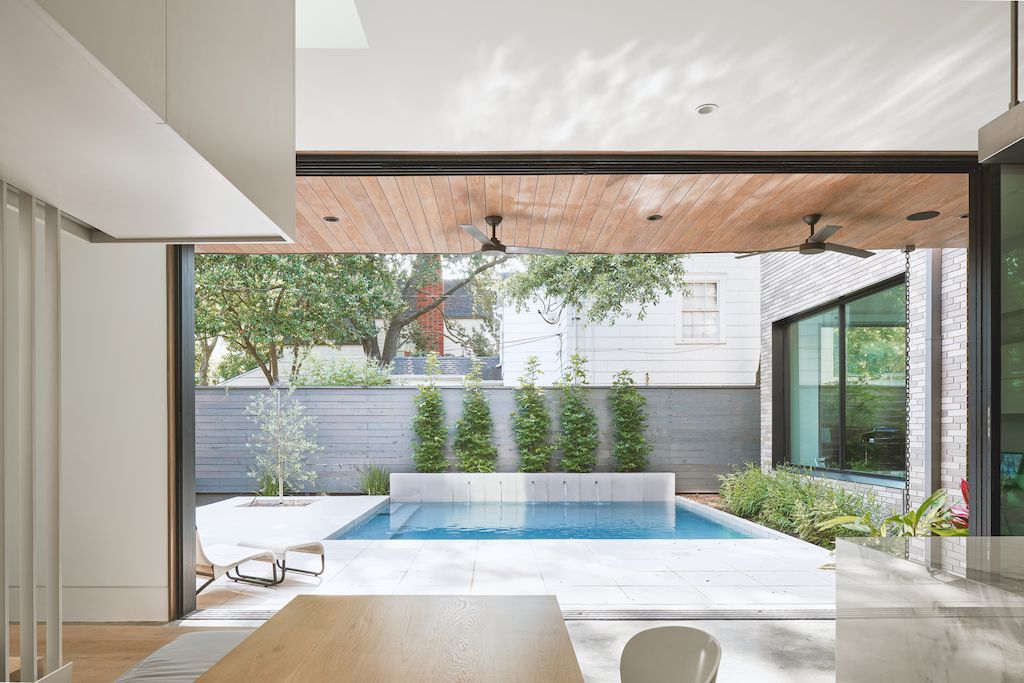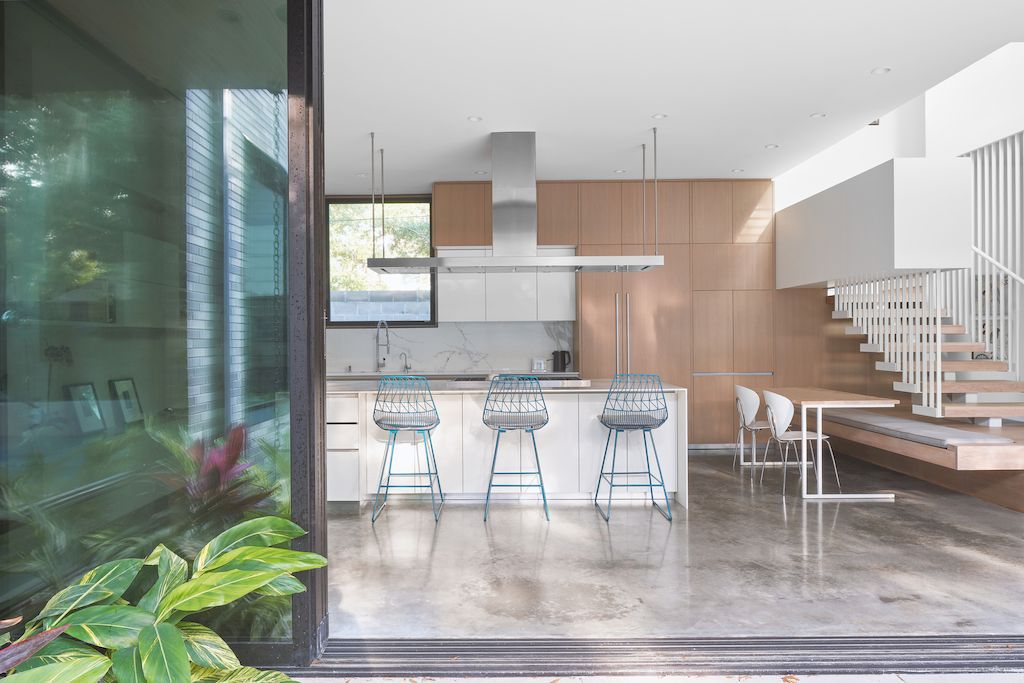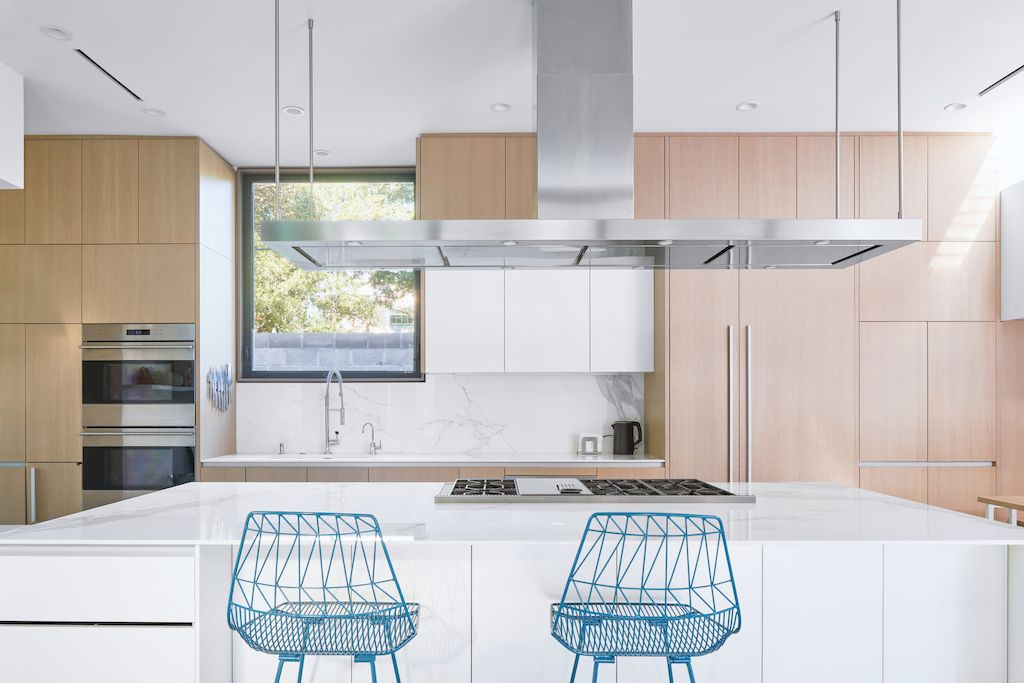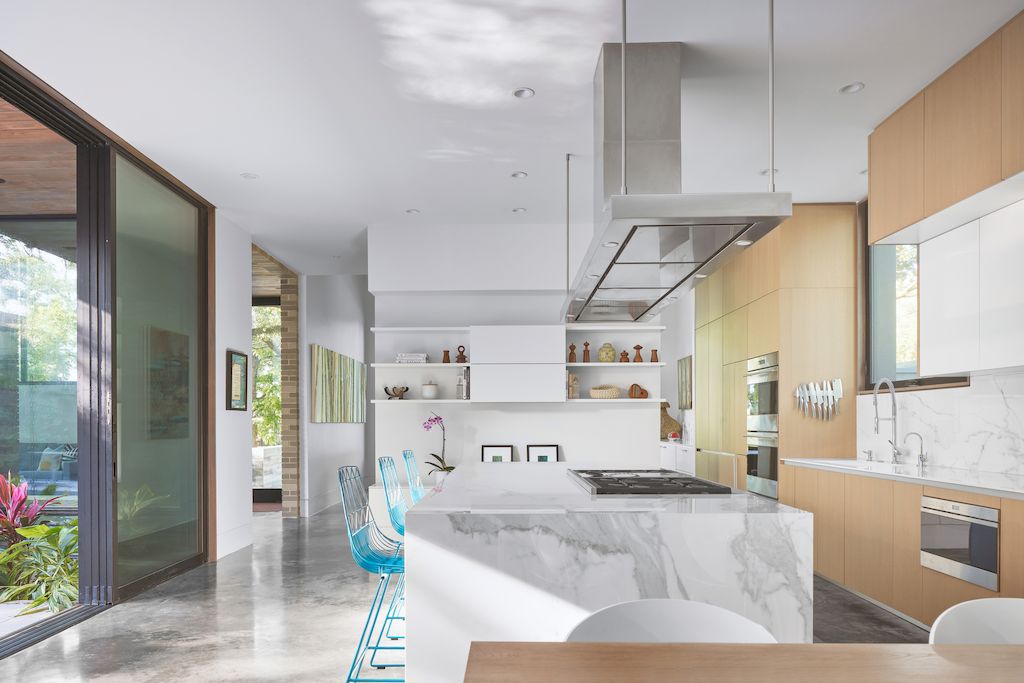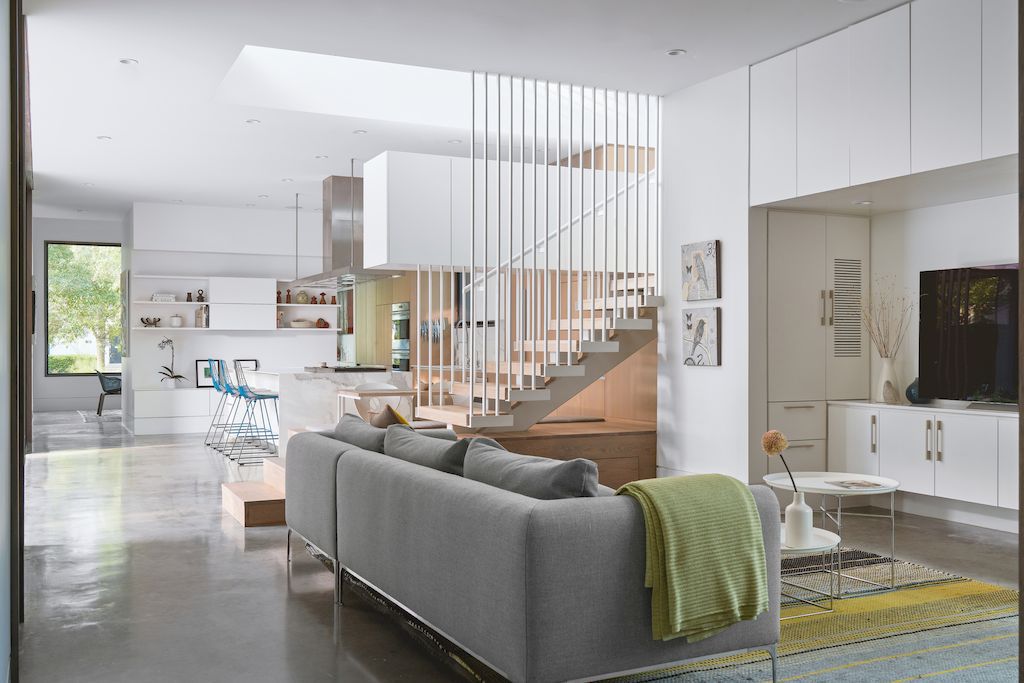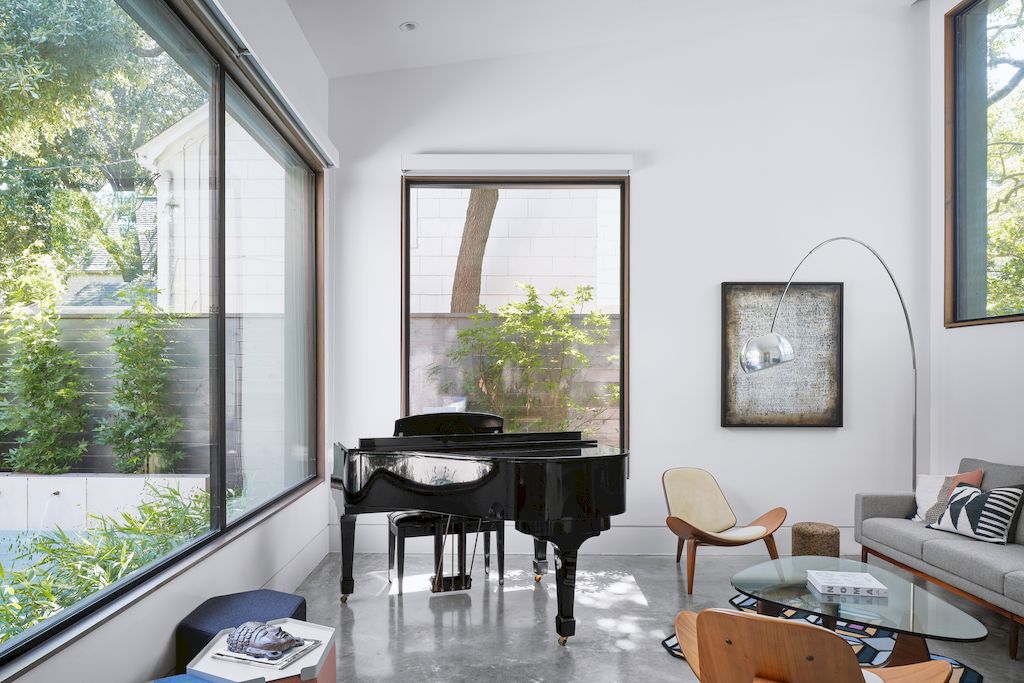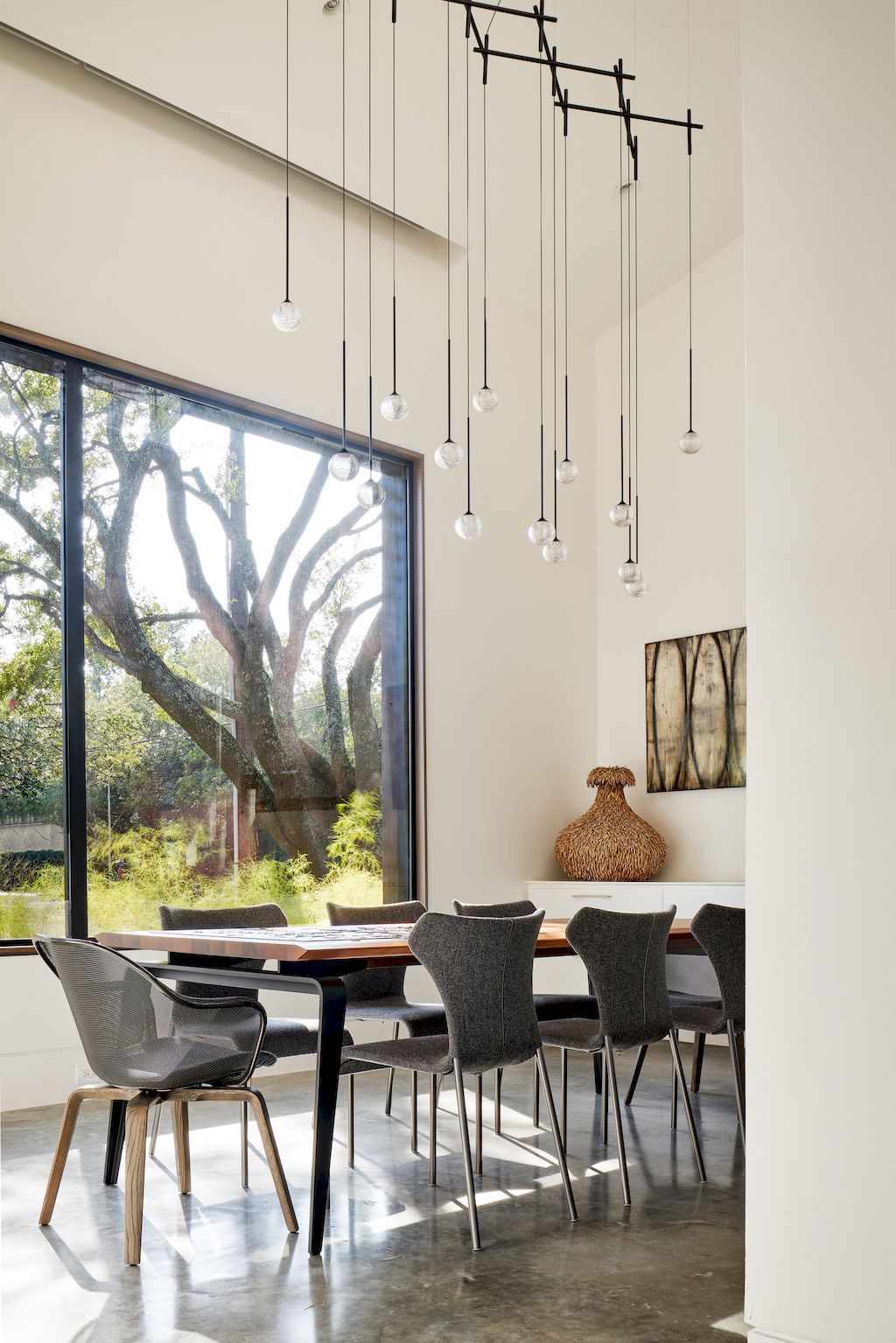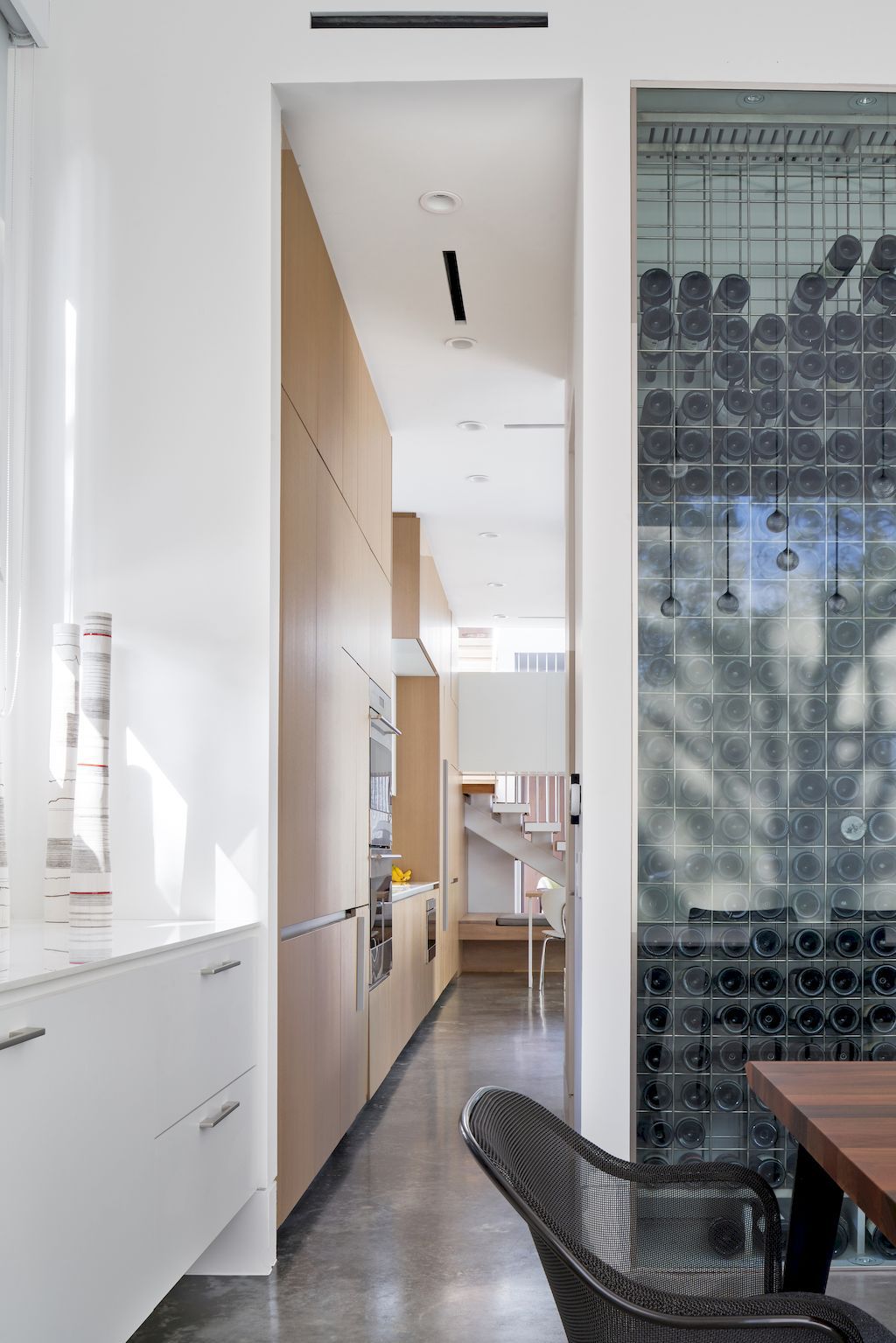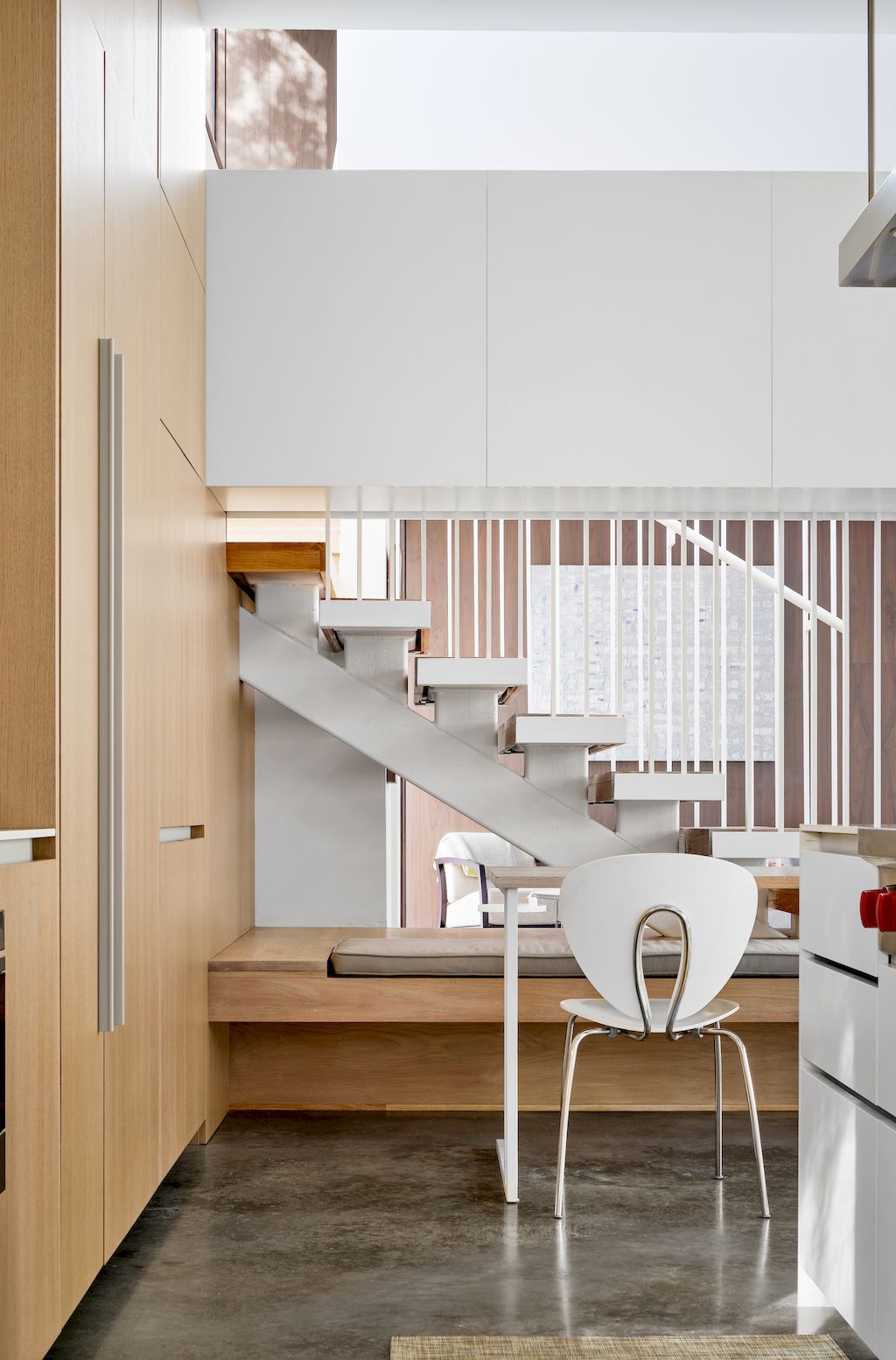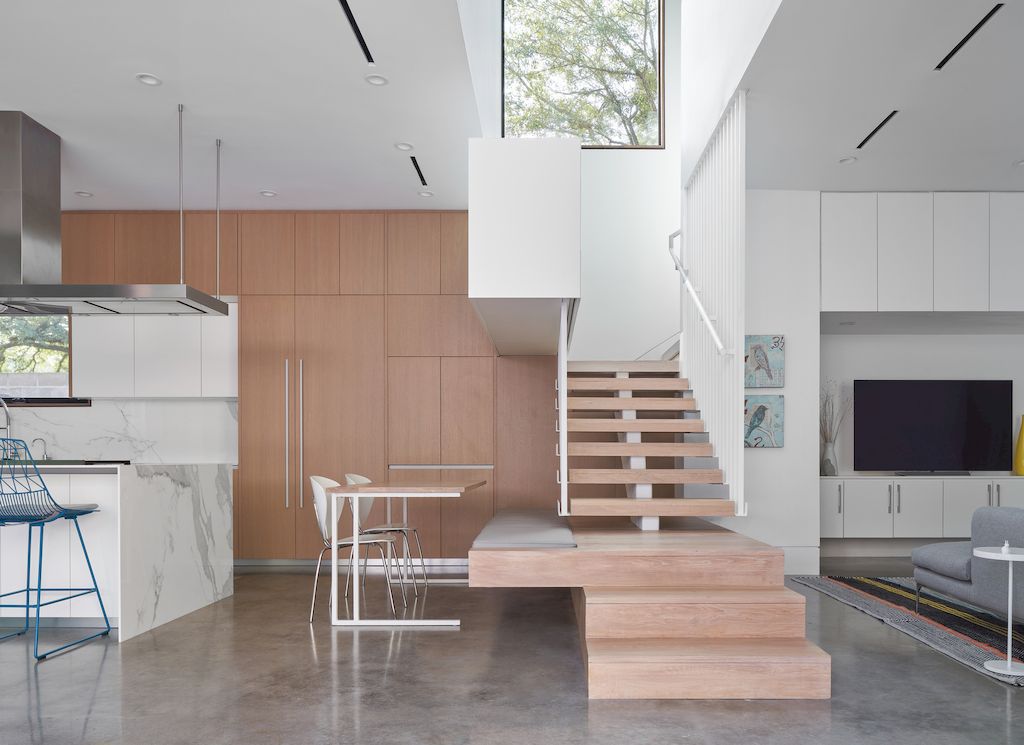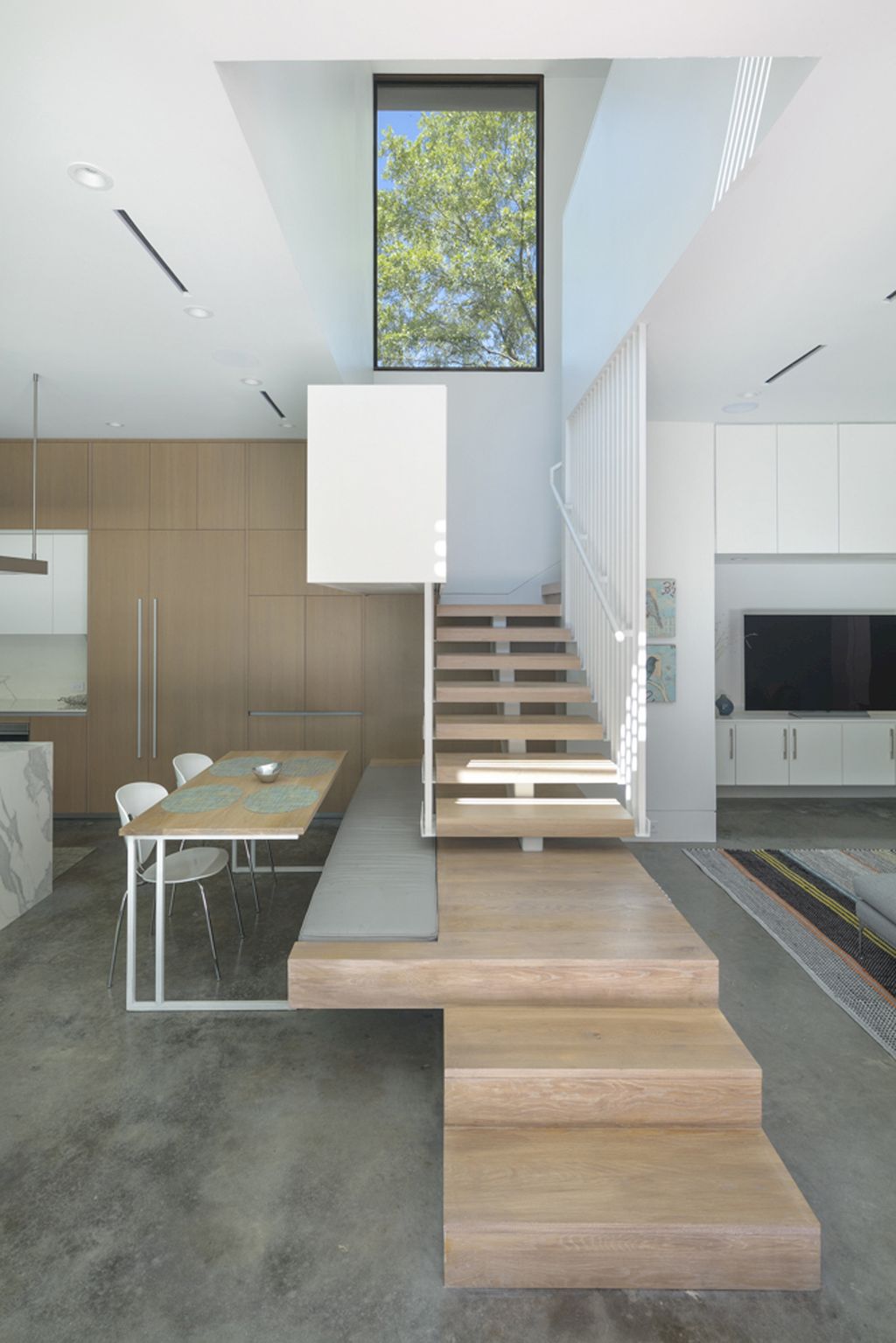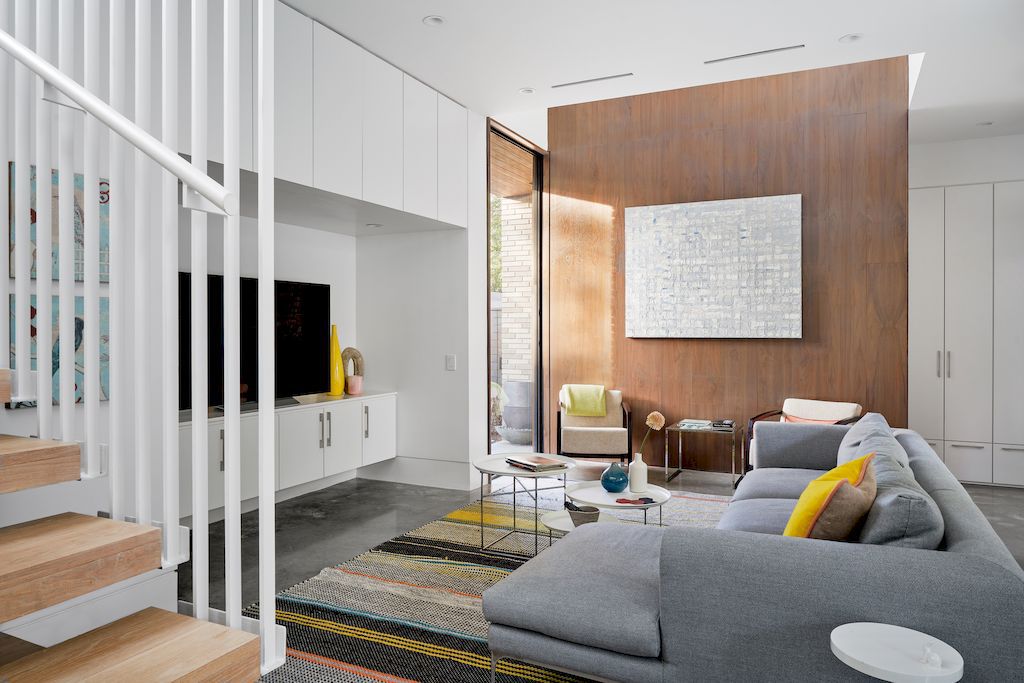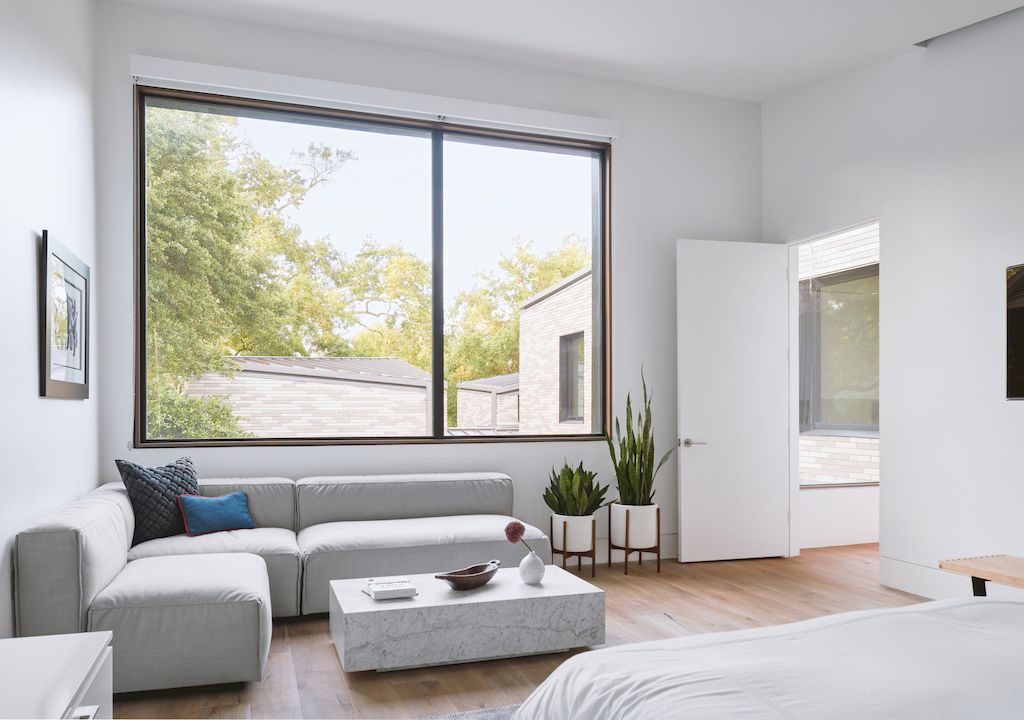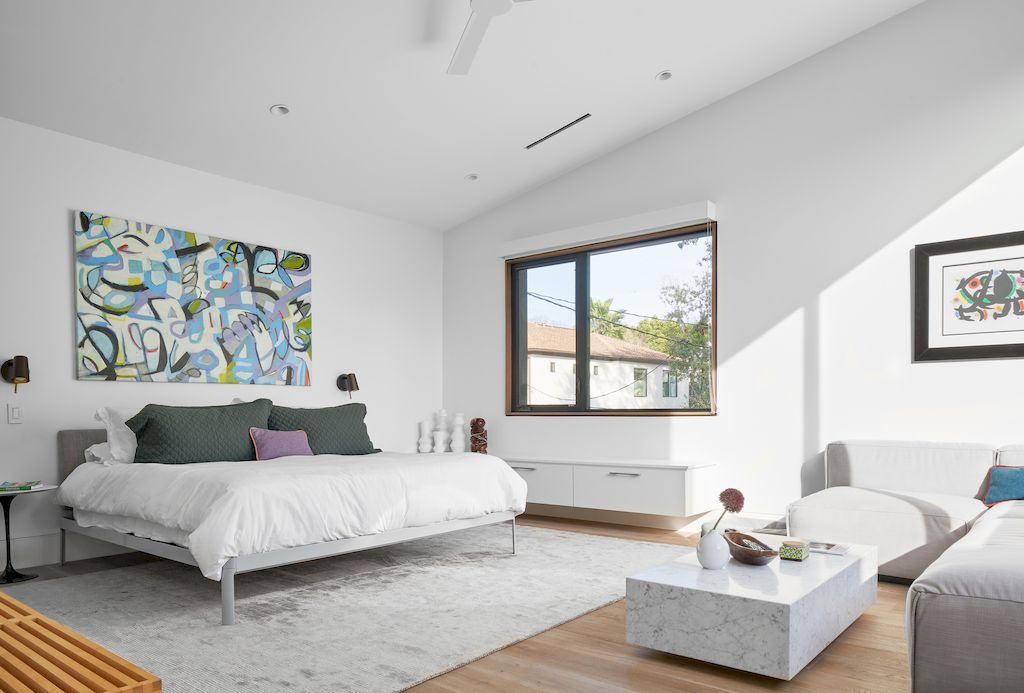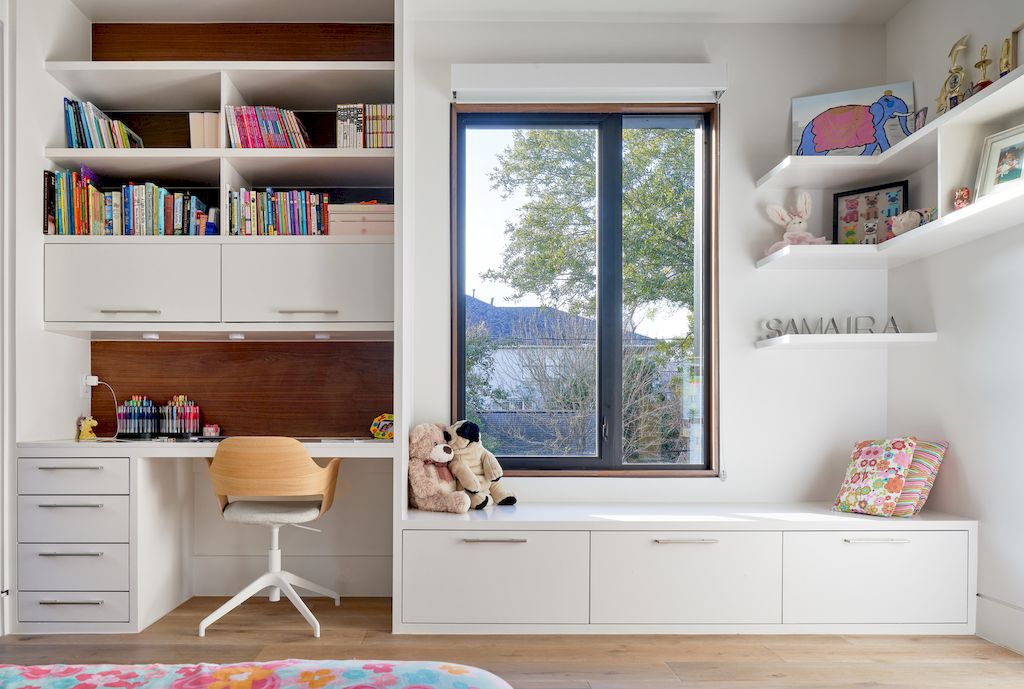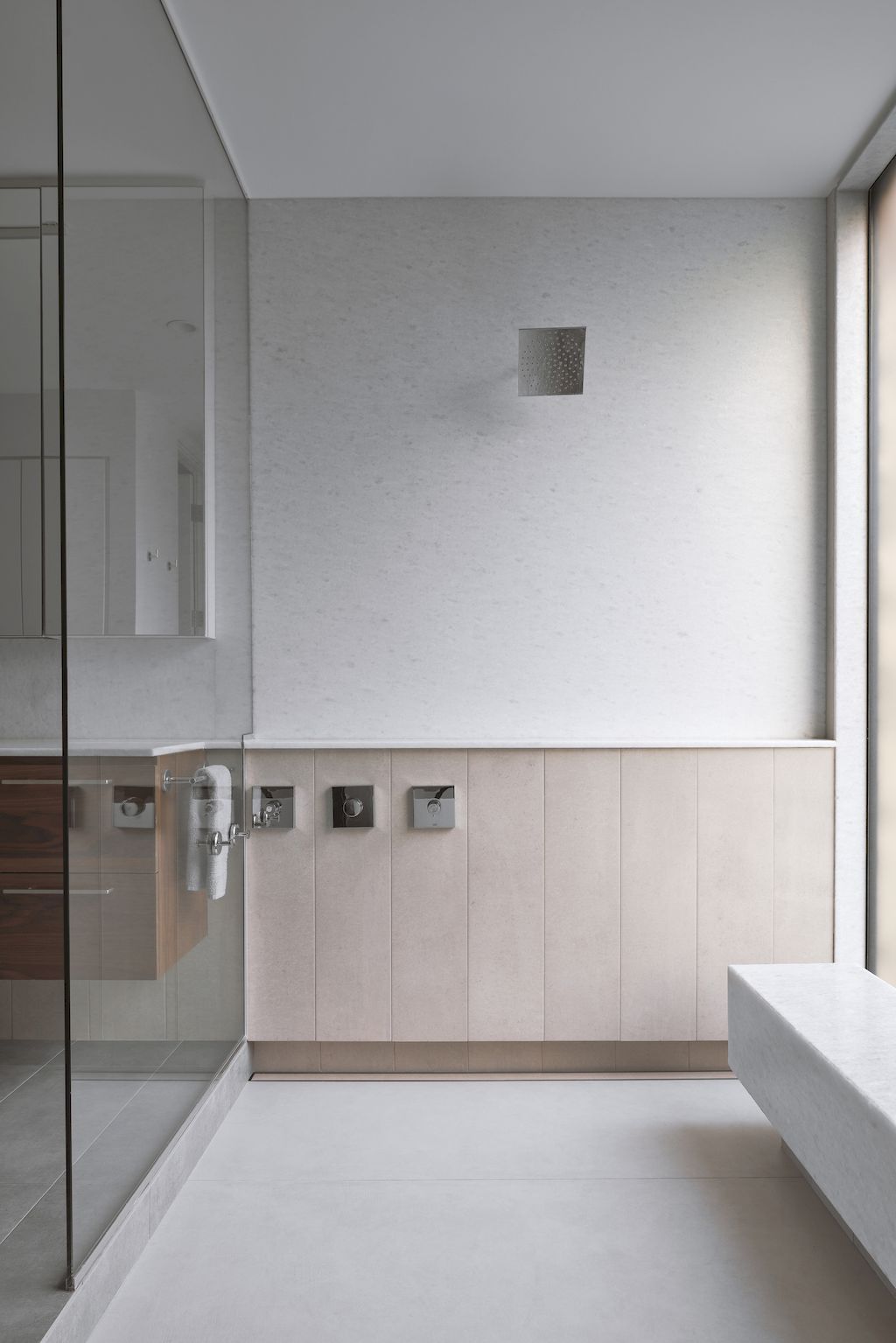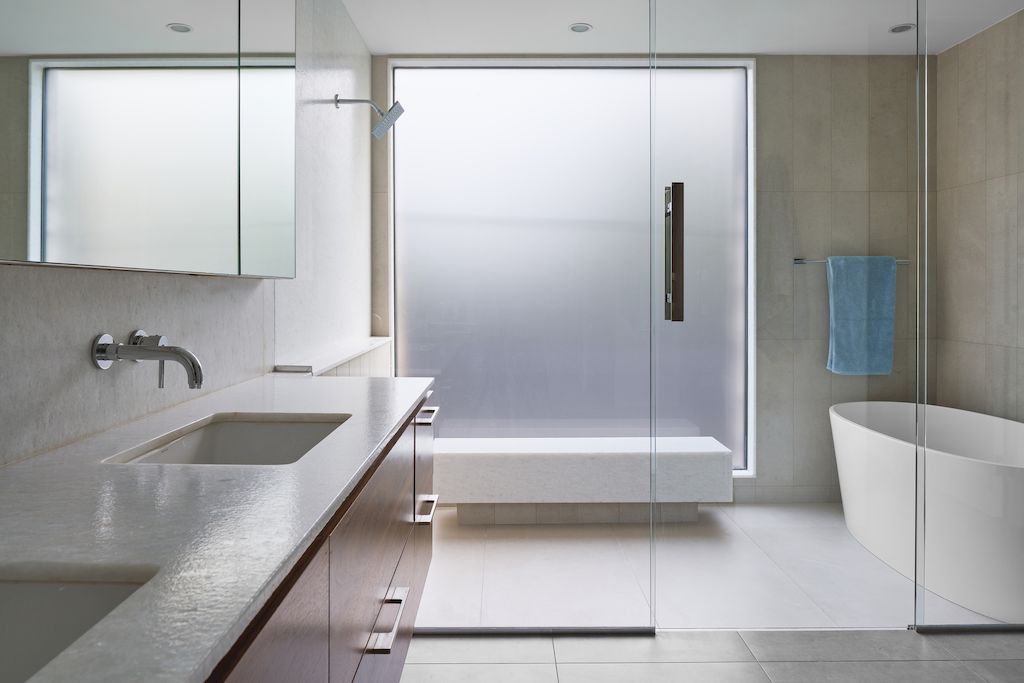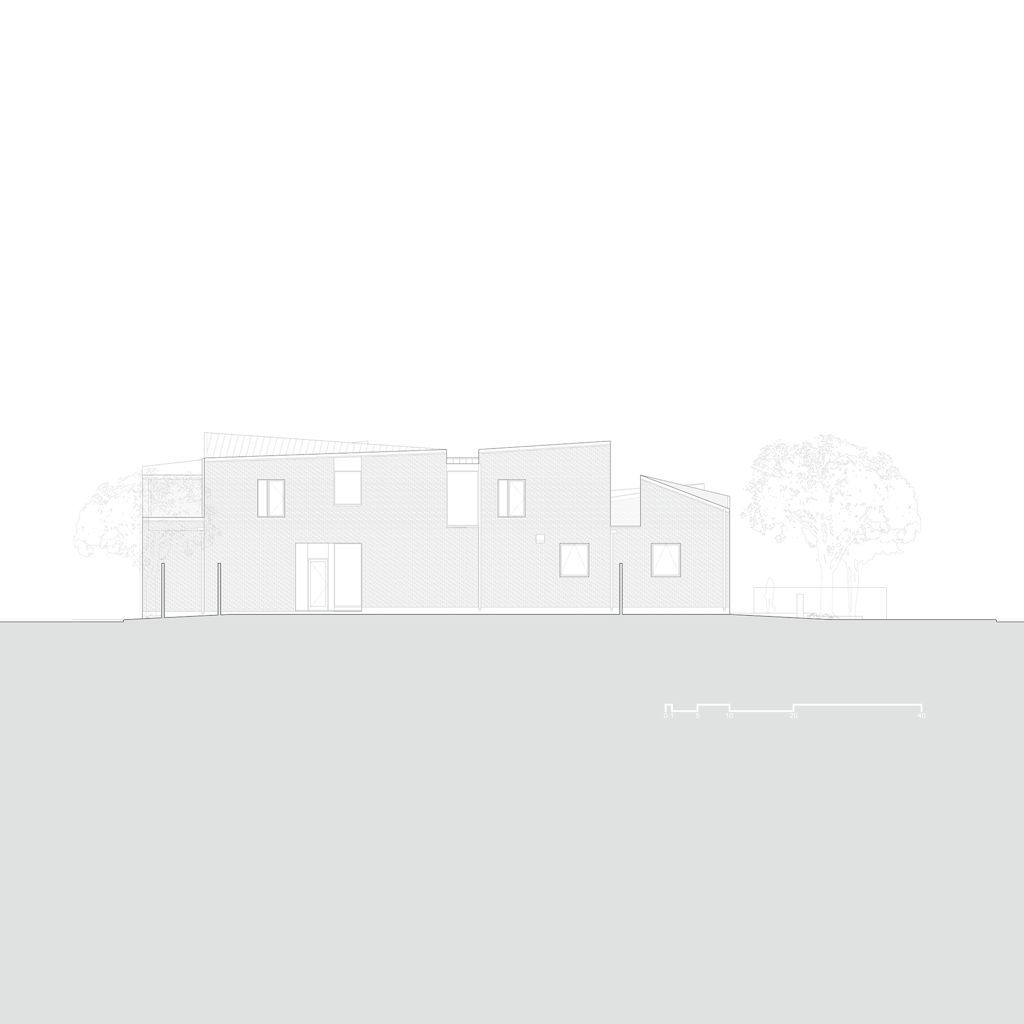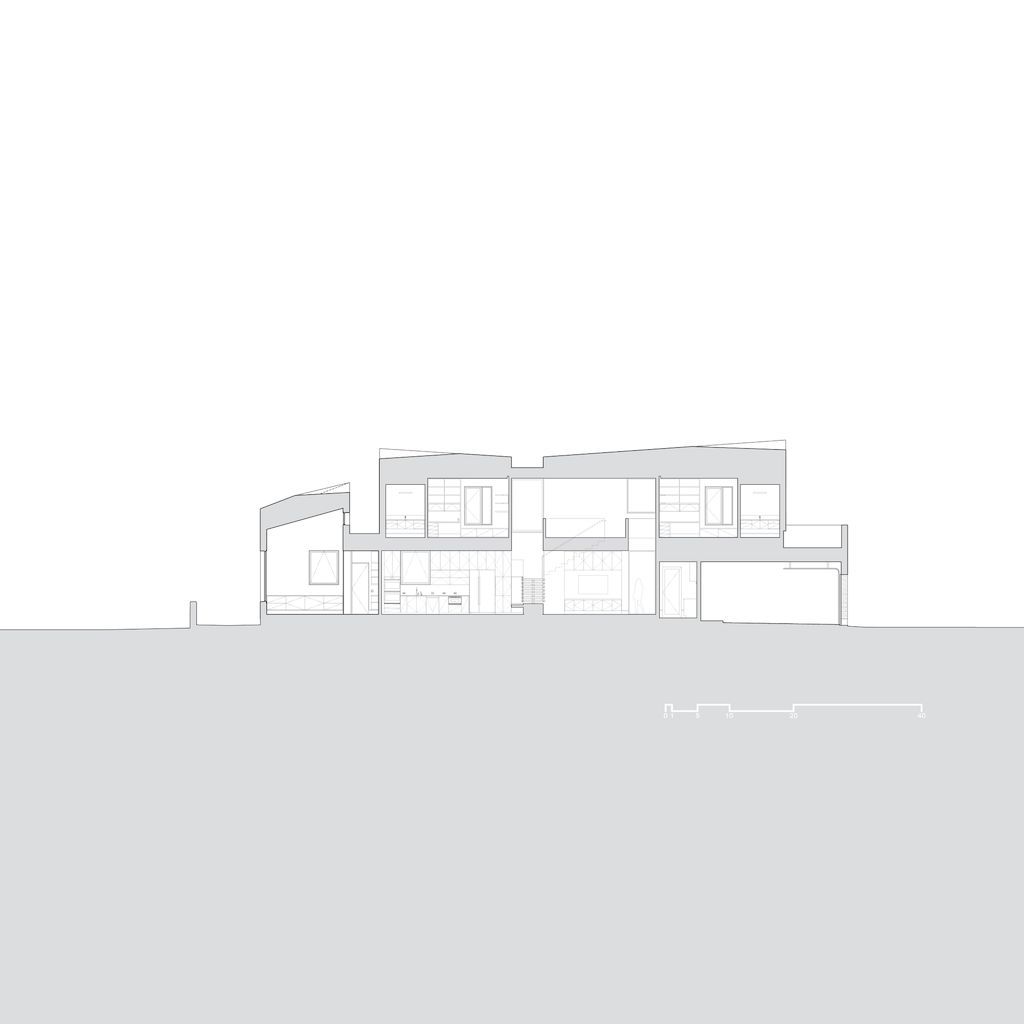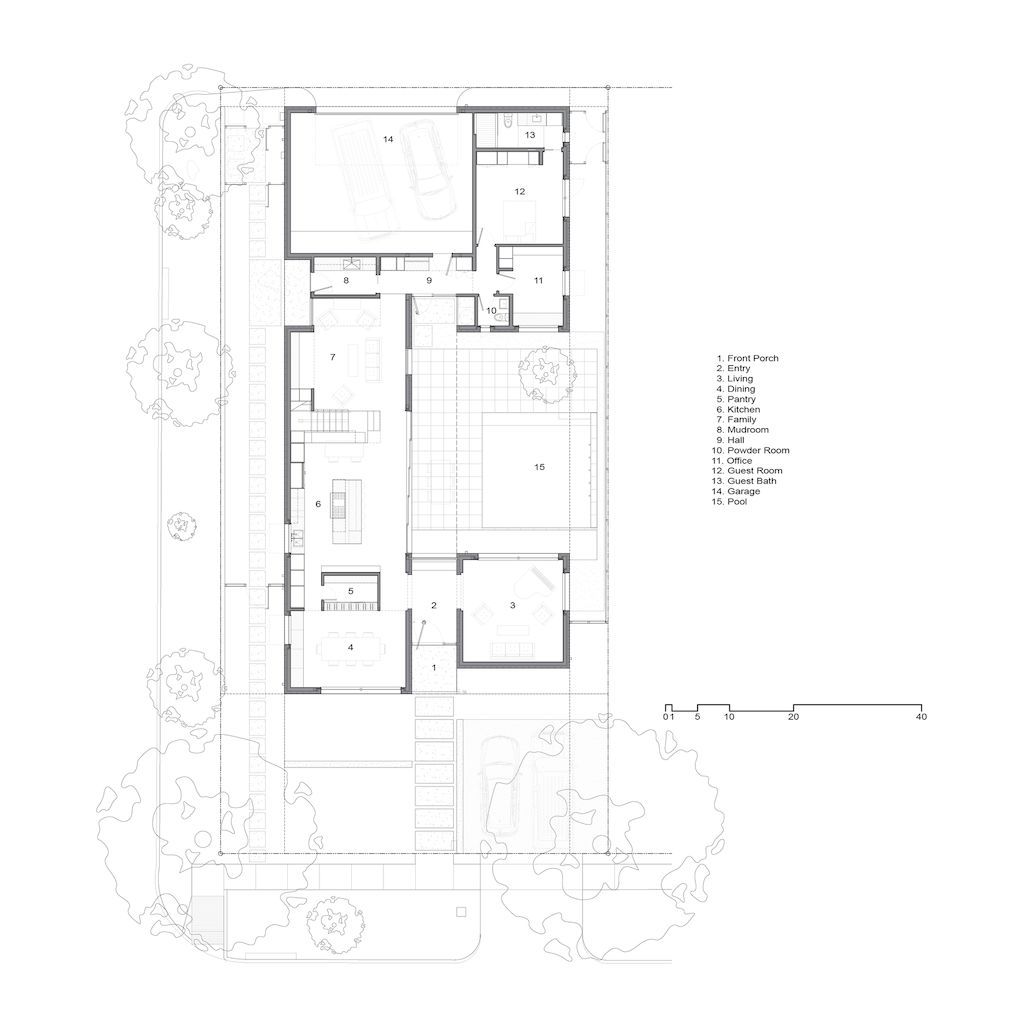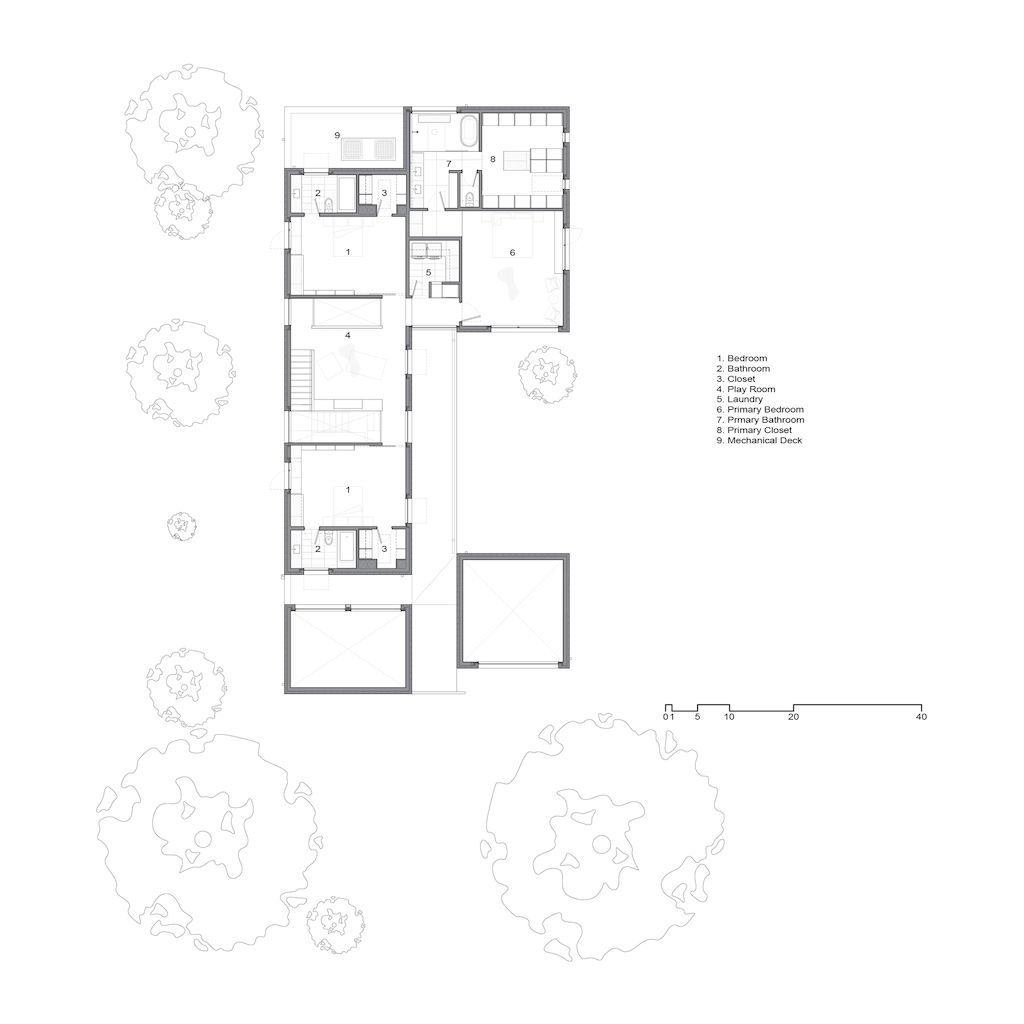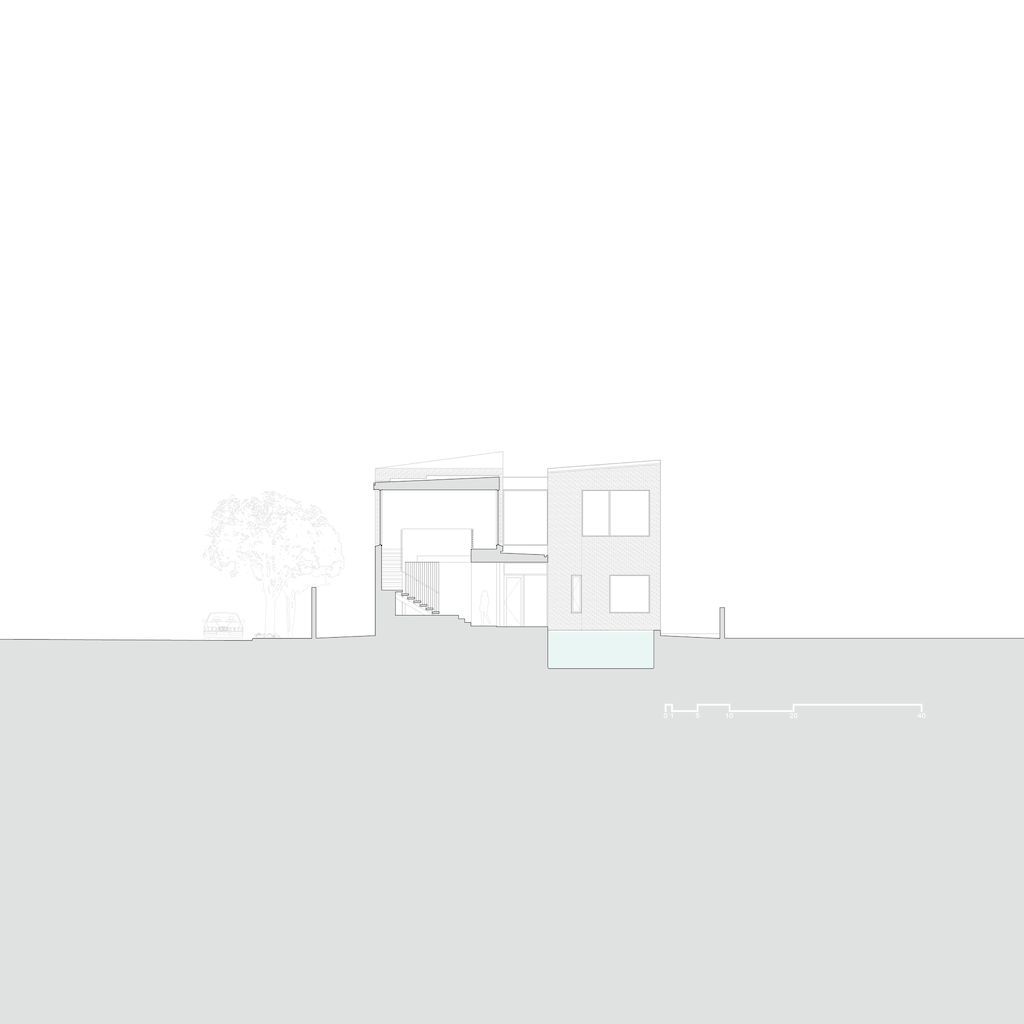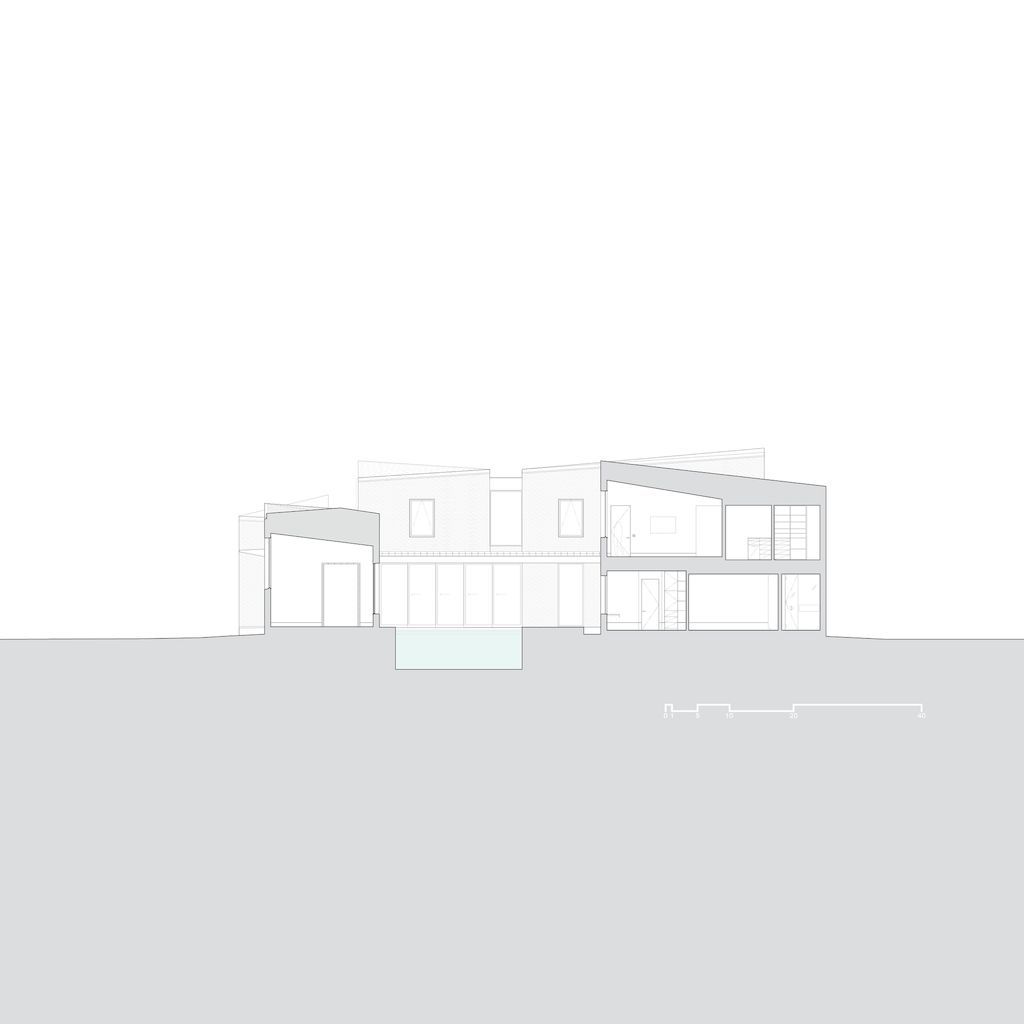 The Greenbriar Residence Gallery:
Text by the Architects: The Greenbriar Residence conceives of the house as a collection of stones clustered around a pool of water. Within the house, each stone volume contains a specific aspect of the program. Also, providing spaces for living, dining, cooking, relaxing, playing, and sleeping. These separate volumes are linked through the movement of the home's occupants, wrapping around an interior courtyard and pool at the center of the site. Besides, each of these volumes visually connect to the courtyard, framing various views of this interior landscape.
Photo credit: Leonid Furmansky| Source: CONTENT Architecture
For more information about this project; please contact the Architecture firm :
– Add: 3221 Milam St Houston, TX, US 77006
– Tel: +1 713-230-8867
– Email: [email protected]
More Tour of Houses in United States here:
---