Architecture Design of Wallace Ridge House
Description About The Project
Stylish modern home – Wallace Ridge, designed by Whipple Russell Architects located in Trousdale Estates, that suits Beverly Hills lifestyle.
Indeed, the original property was in very bad shape with a floor plan. And gabled roof that weren't appropriate for a modern house. Therefore, required remodeling to offer a bright space with an open plan that takes advantage of the wonderful view. Also, closer to the contemporary design standards. So, the entire core of the house redesigned to feature an open plan, high ceilings, and a sleek flat roof. And provides an open sight line across the living area, through 12-foot glass walls and 8-foot glass sliding pocket doors to the patio and pool.
The master terrace provides space for entertaining, sunbathing, and games of table tennis, with a view all the way to the Pacific. Below, the master wing offers a library/sitting room and a home theater. Next to the bedroom the master bath continues the use of brown with the tile in the master shower – a basket weave pattern from SOLI, and adjacent is a roomy closet/dressing area.
Once inside, the interior is warm and comfortable, with decorative accessories that add personality and character. The interior provides a modern design with a warm and comfortable ambiance. It also improved with a lot of decorative elements such as works of art or flowers. There are high ceilings and a flat roof for the terrace and the living area is designed as a whole with the kitchen, dining area, entertainment area and living room flowing easily from one to the other. The house also features a music studio below the motor court which includes a separate control room, a sound booth and is completely soundproof.
The Architecture Design of the Stylish modern home Wallace Ridge Information: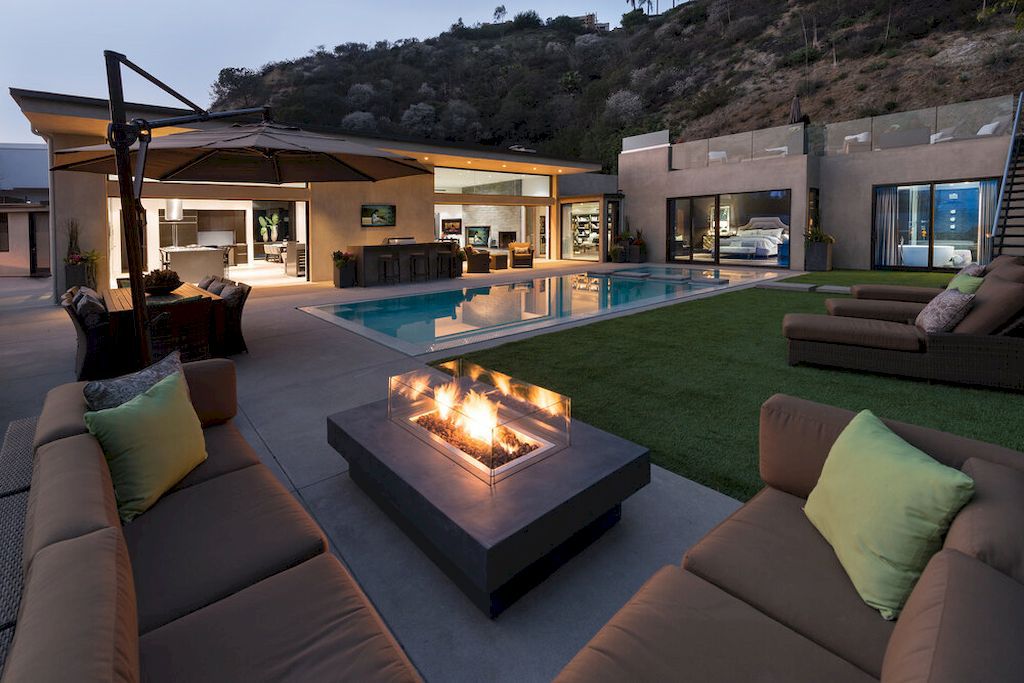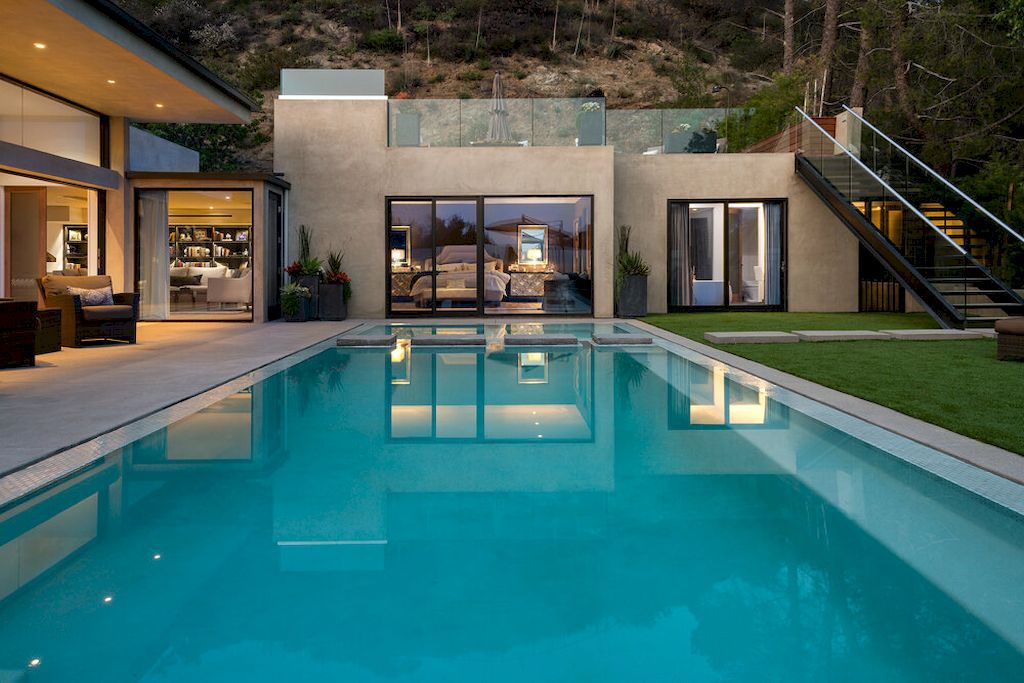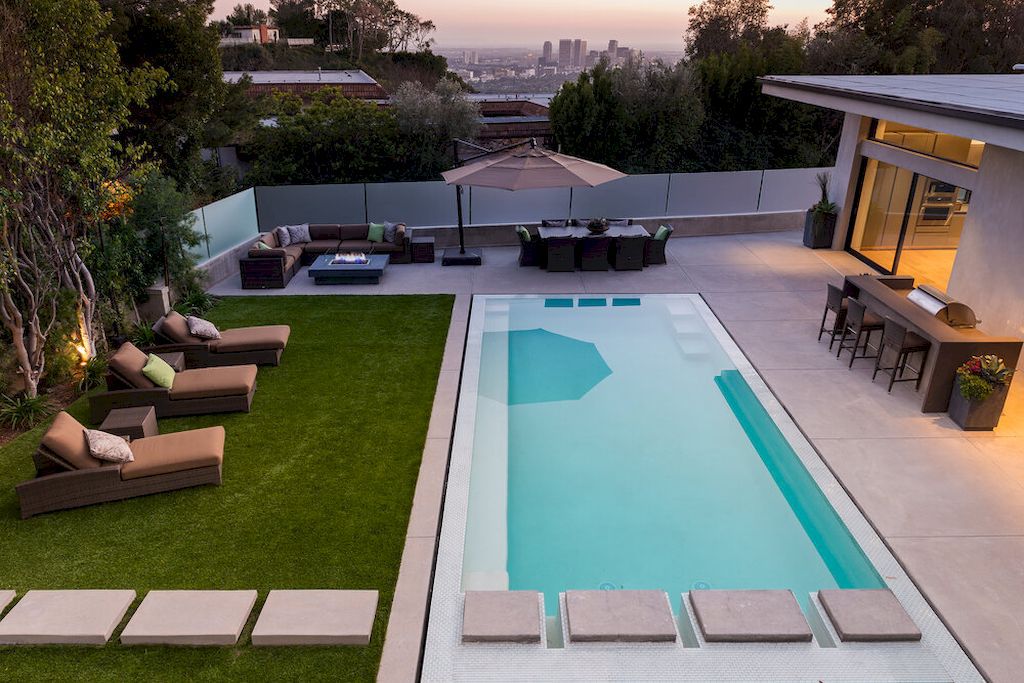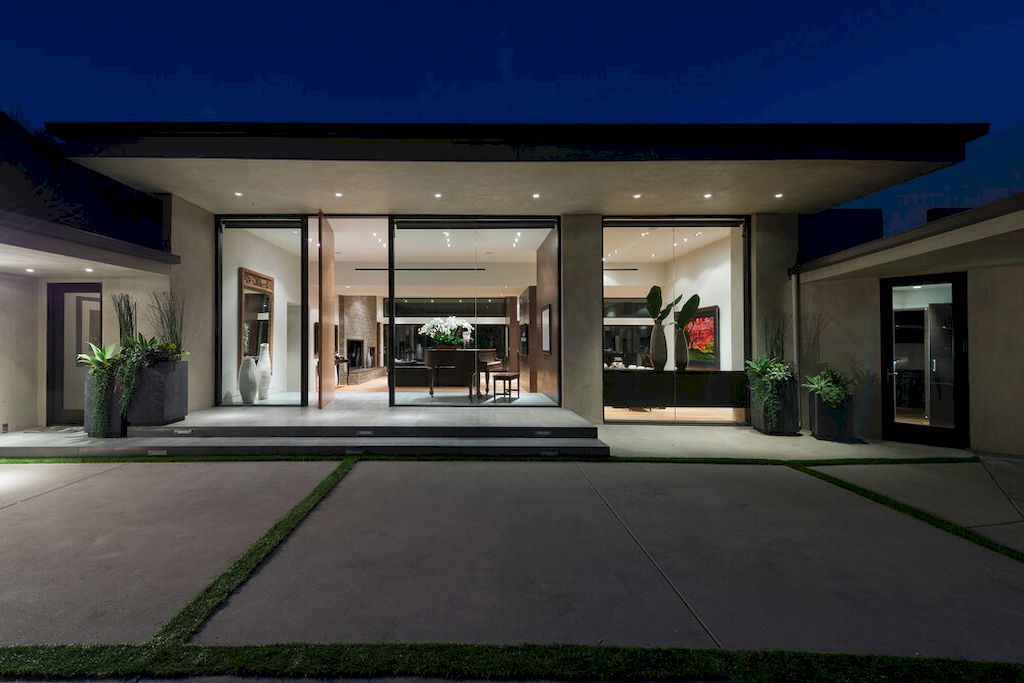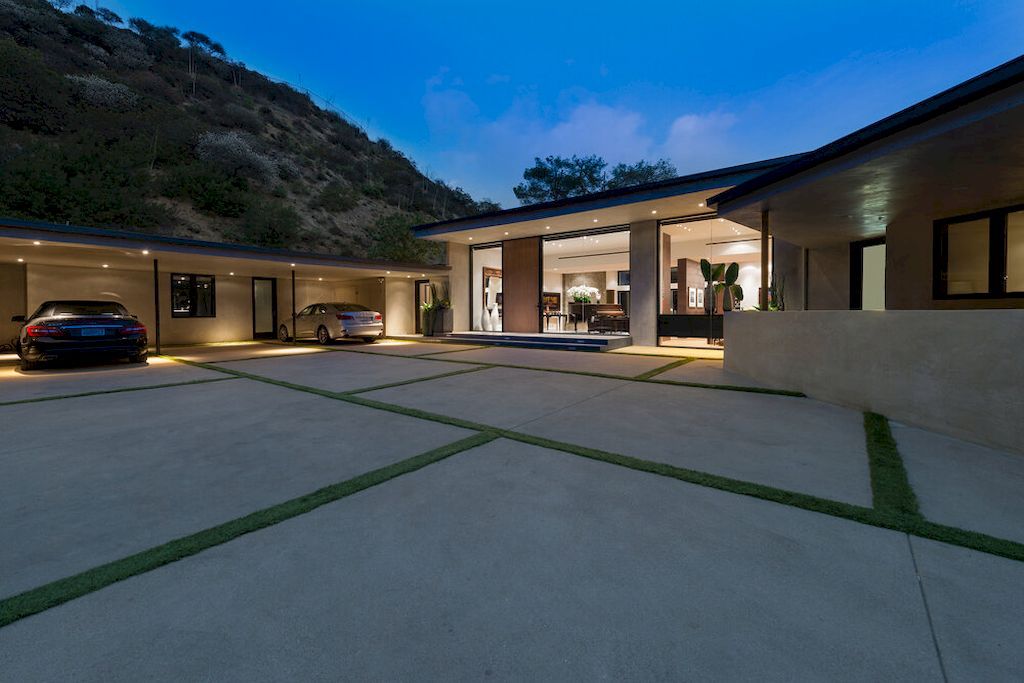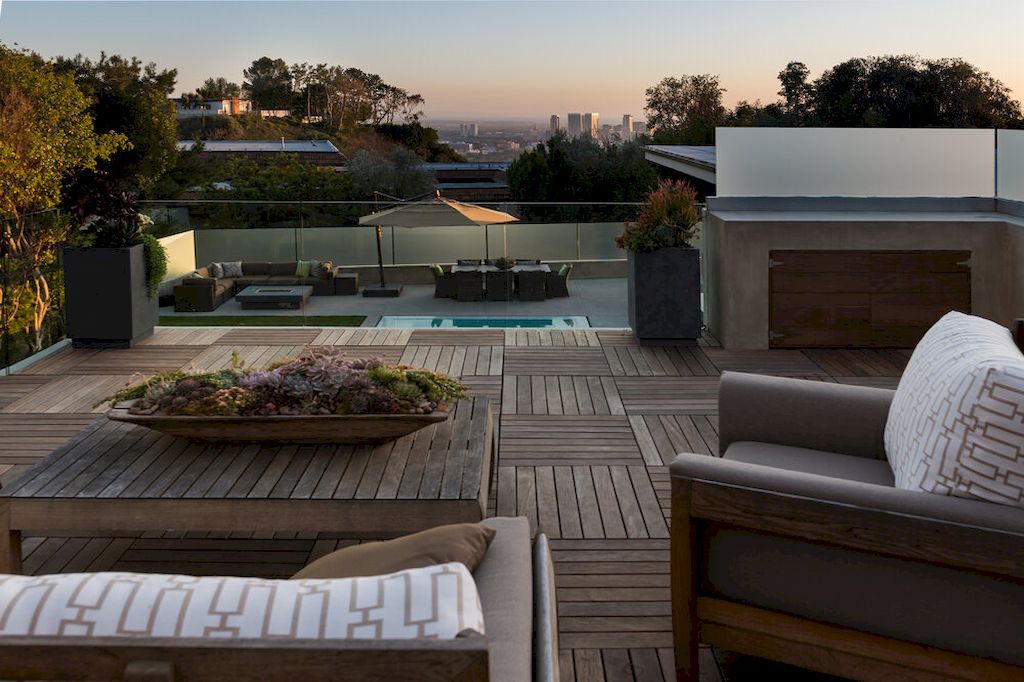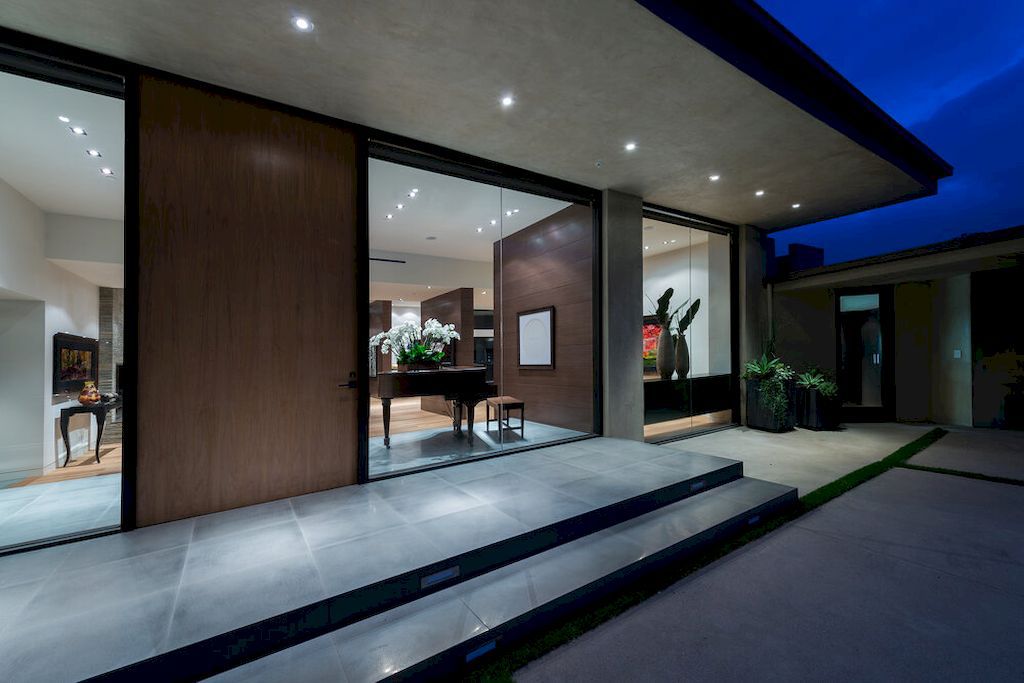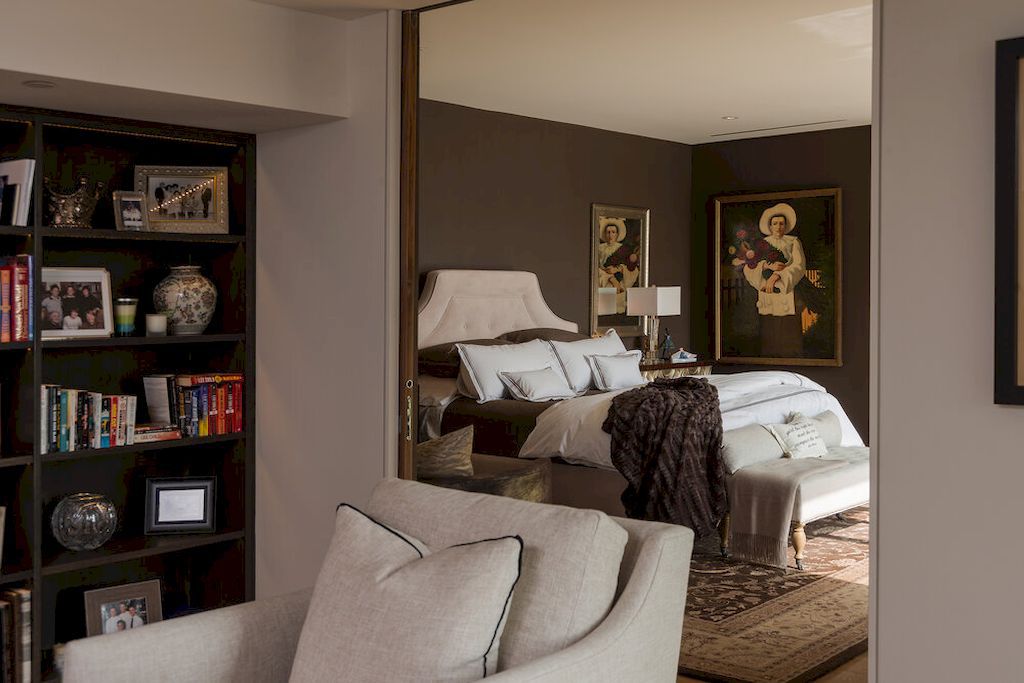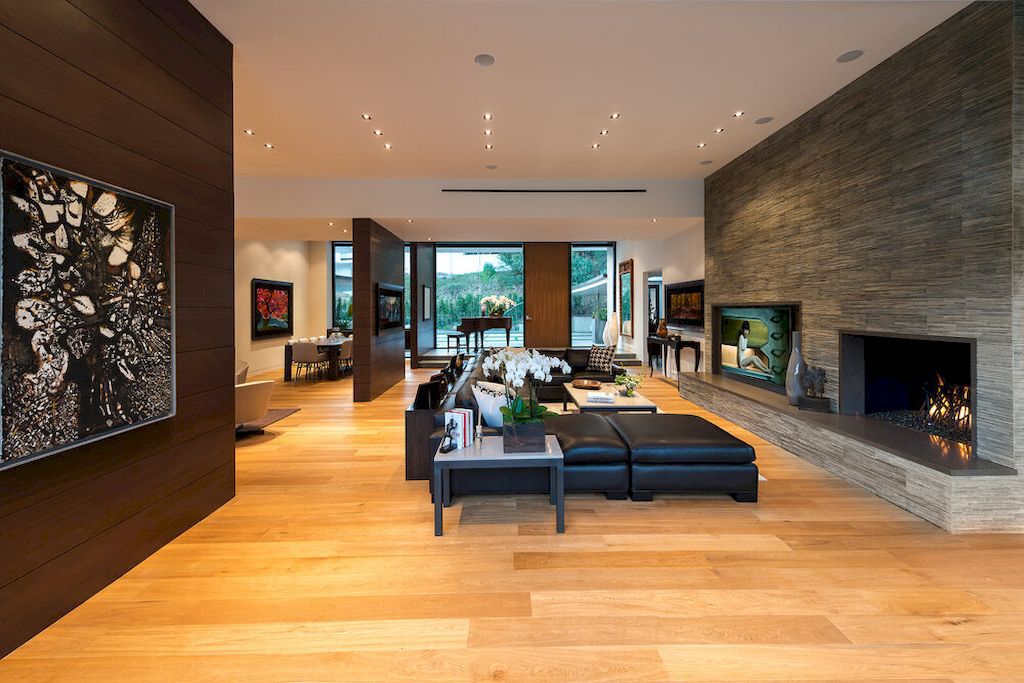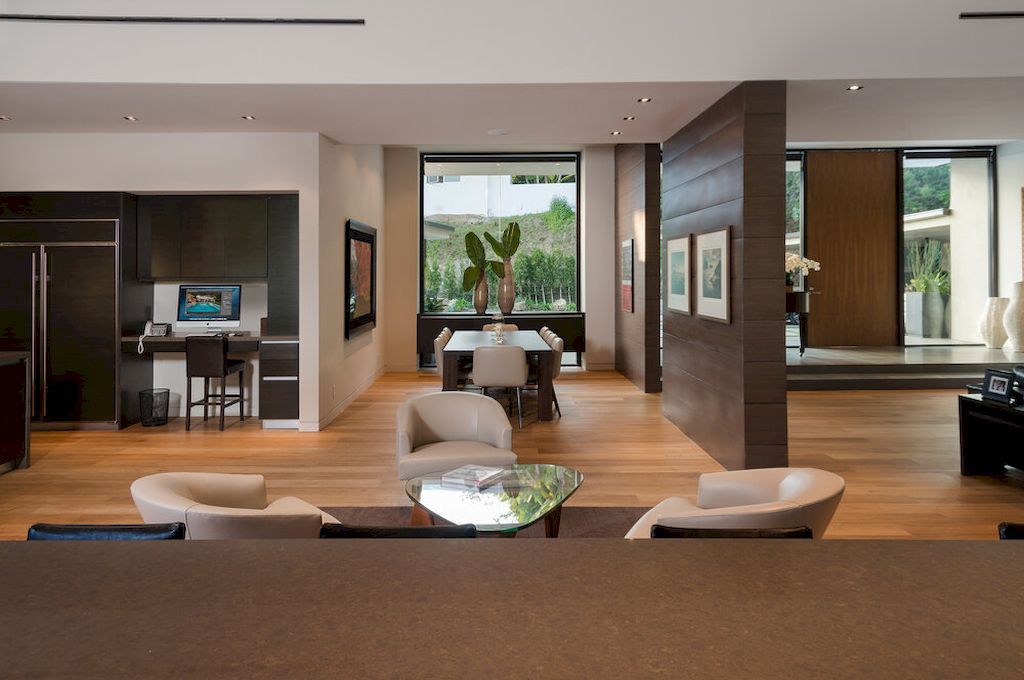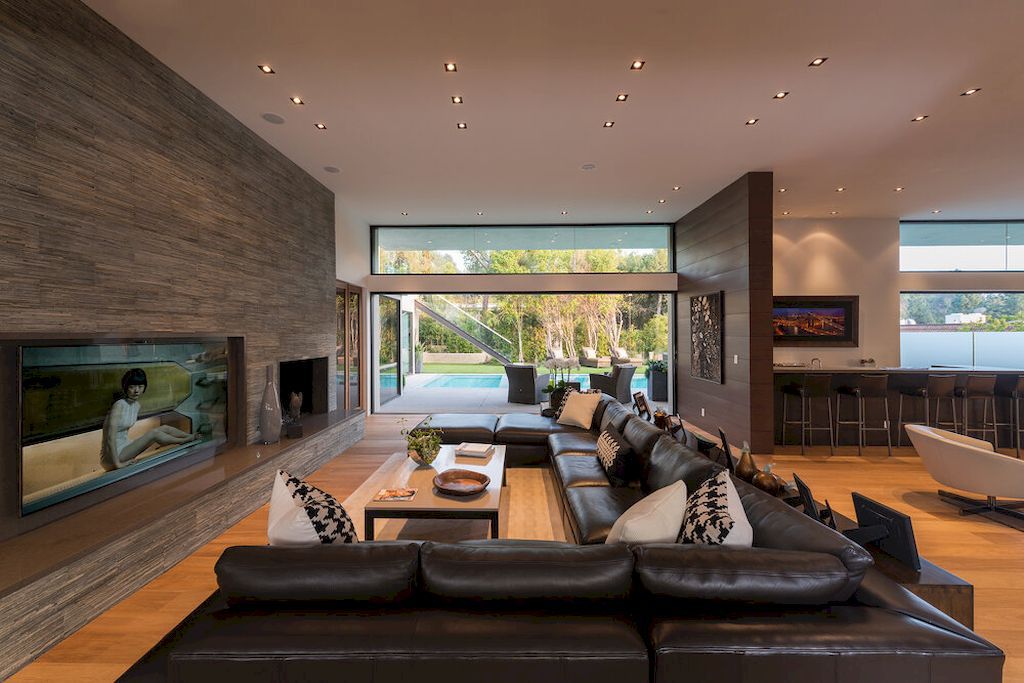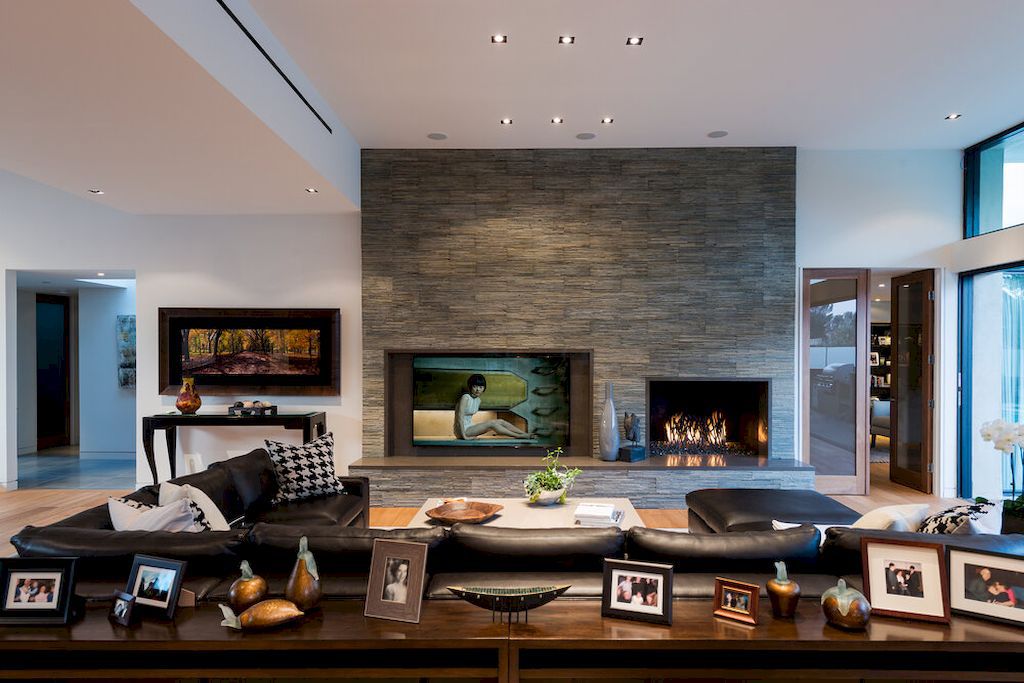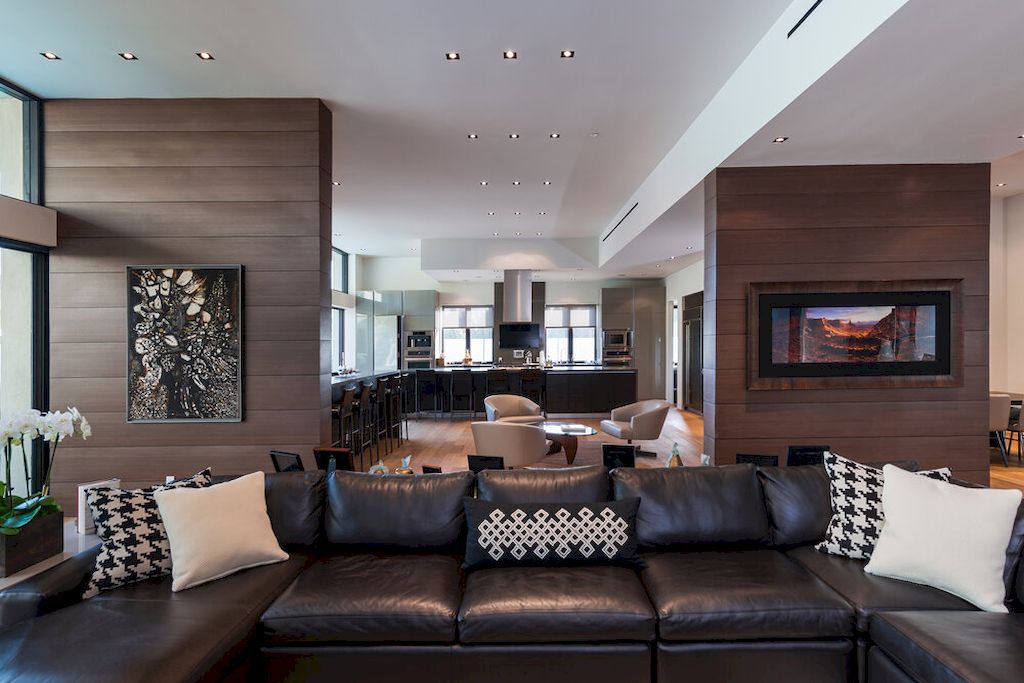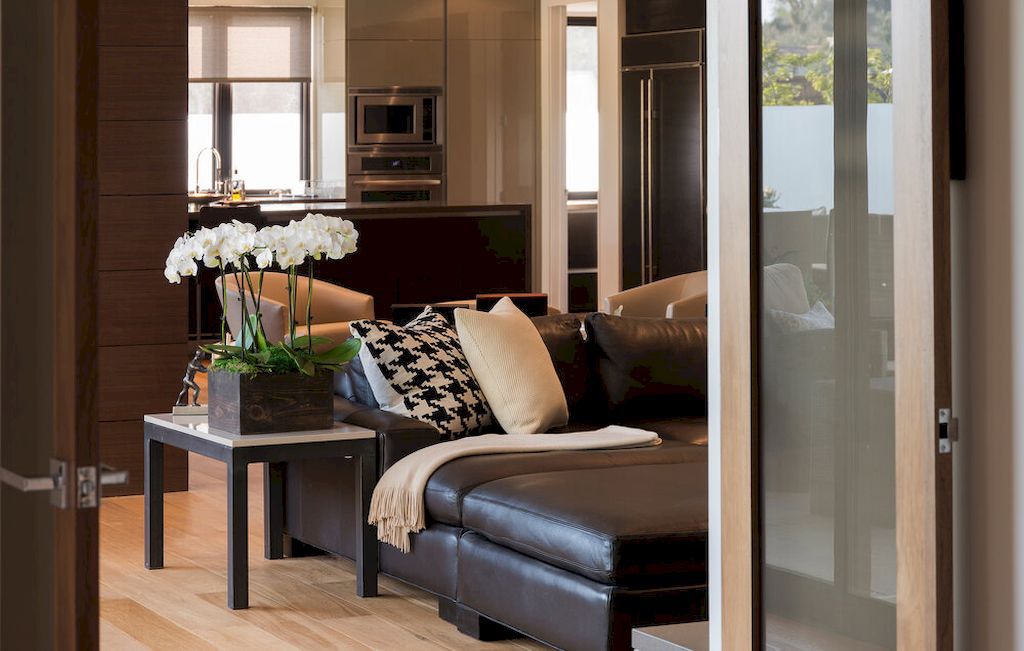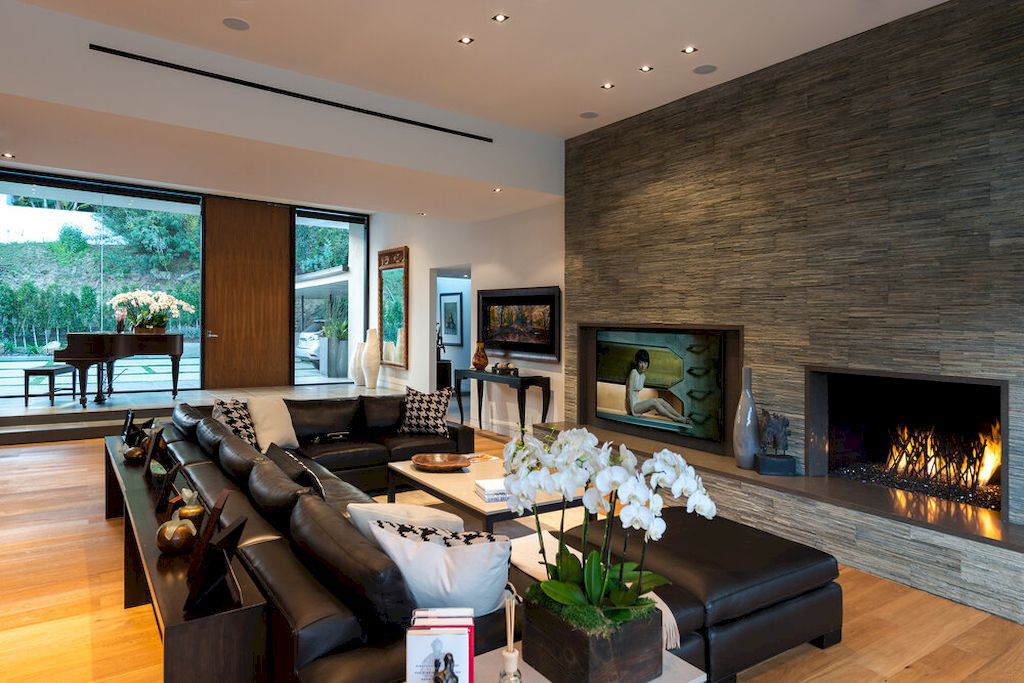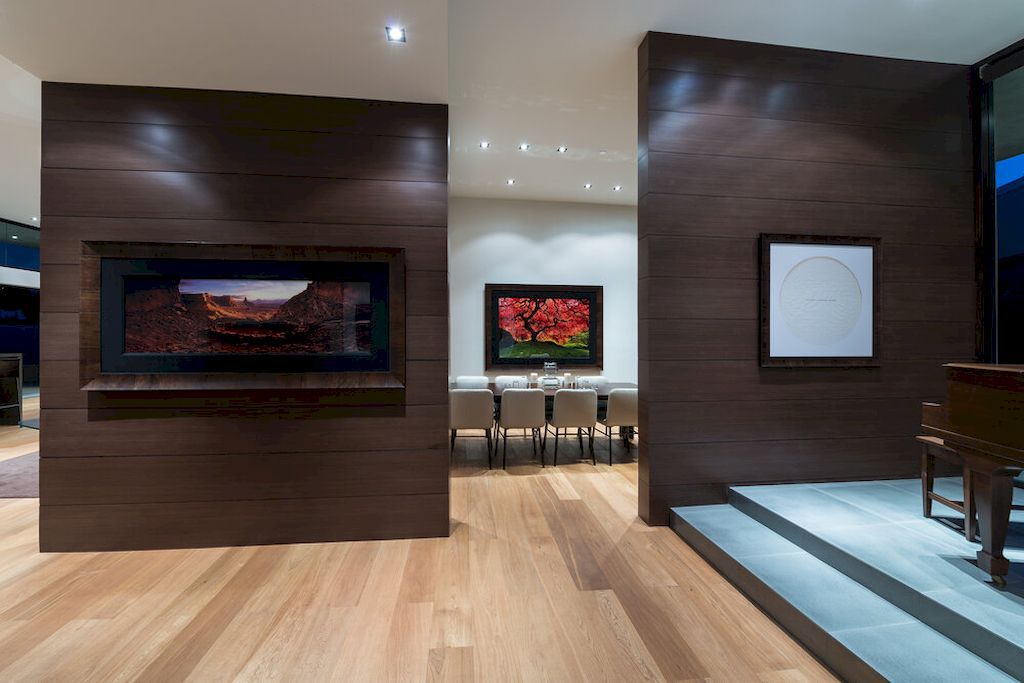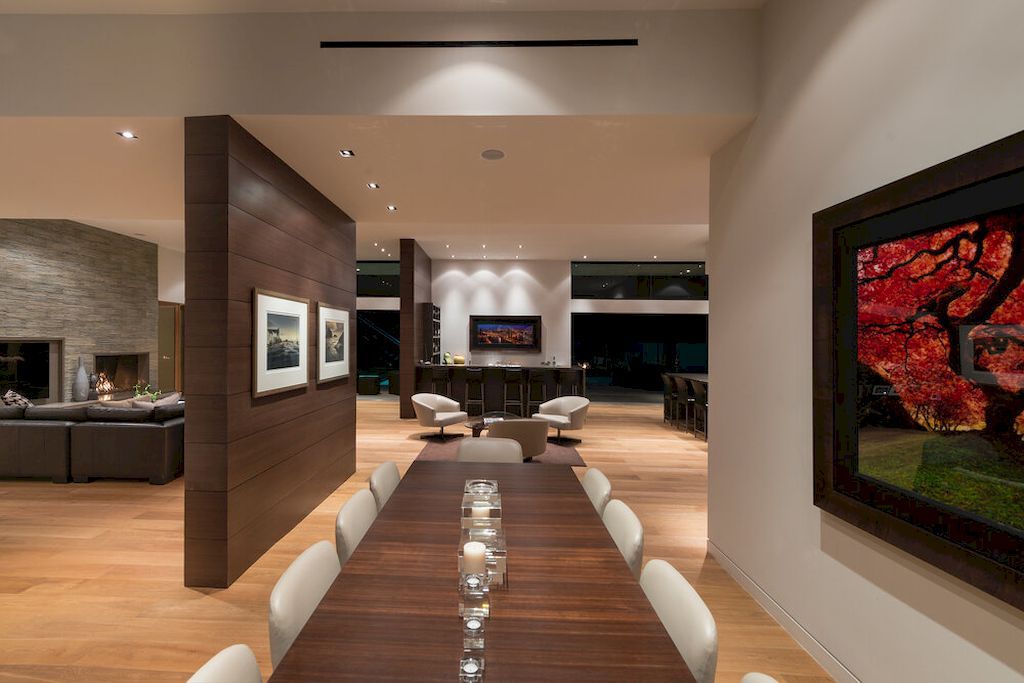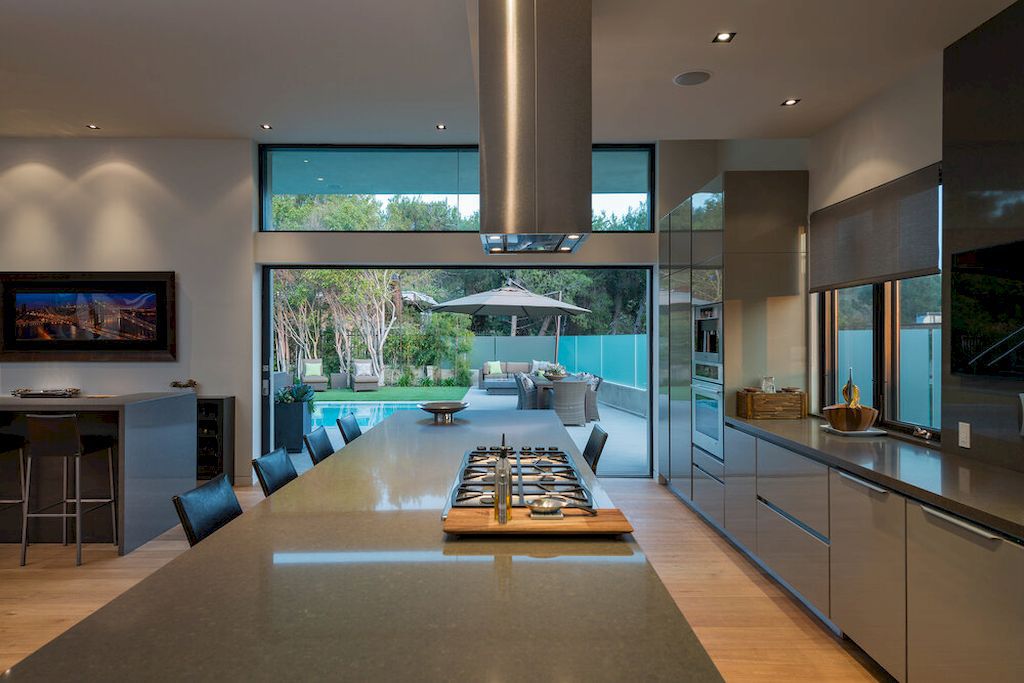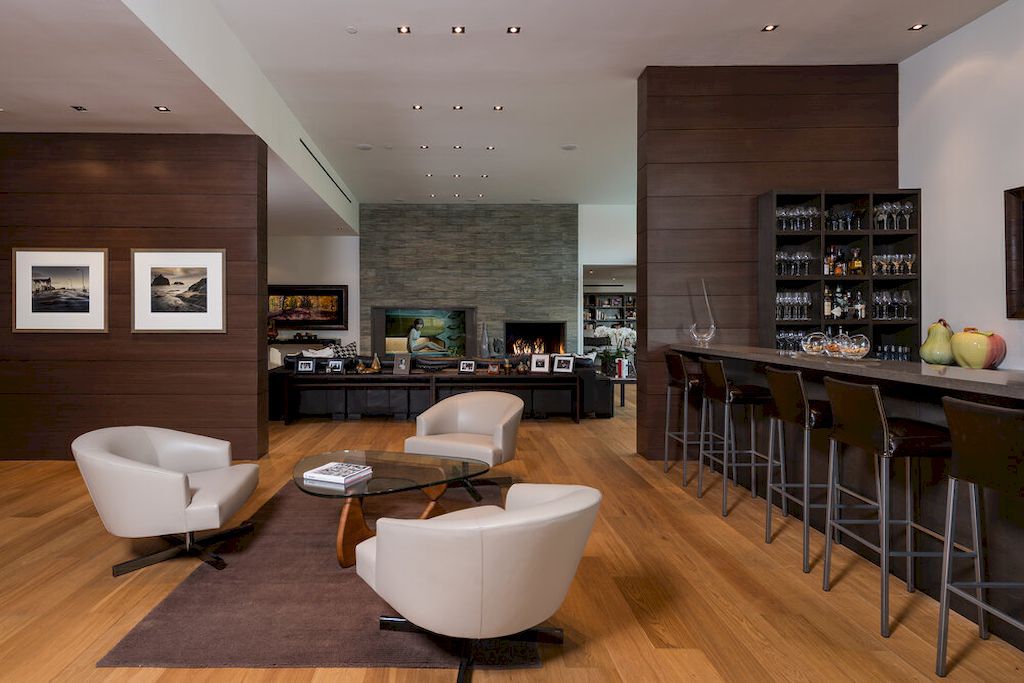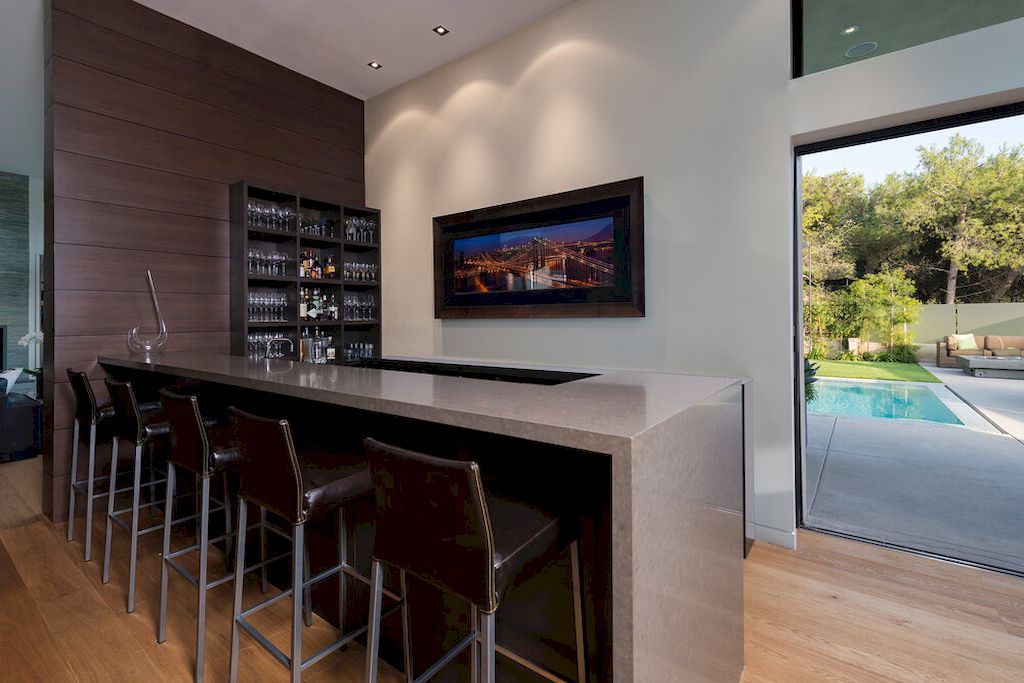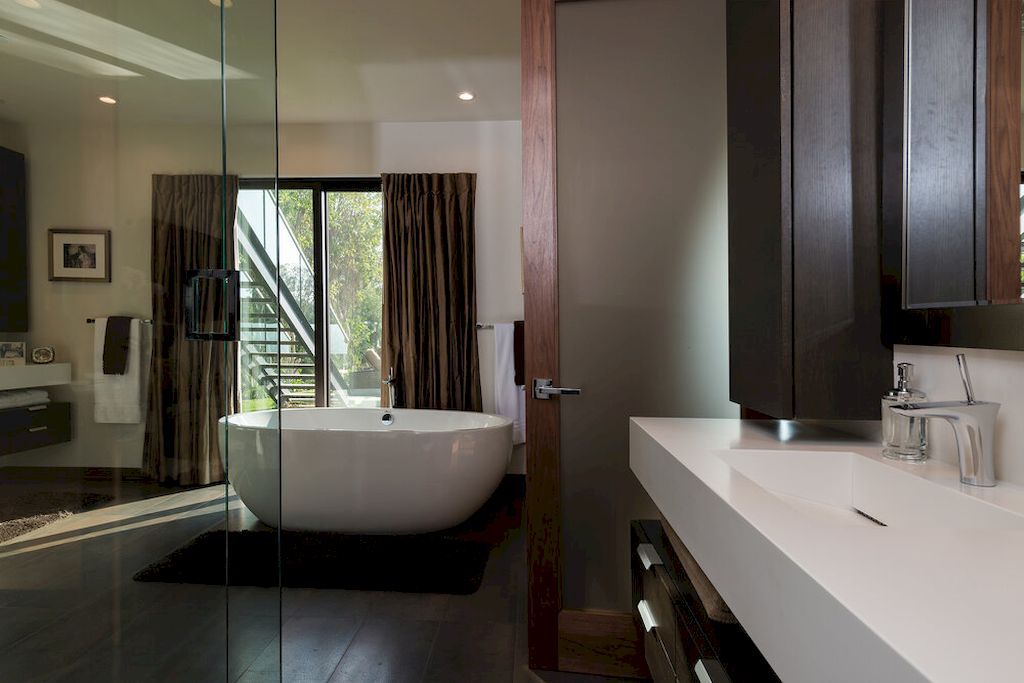 The Stylish modern home Wallace Ridge Gallery:
Text by the Architects: This project began with former clients' wishes to move back closer to the city of Beverly Hills. They had found a potential property in Trousdale Estates and showed it to Marc for his advice on its possibilities. The property was in disrepair, had a choppy floor plan and gabled roofs, which did not fit the client's vision of a modern home. The goal, of course, was to maximize the views. While creating fluid well-lit spaces that would both serve and reflect the lives of the inhabitants. Marc saw a way to stay within the Trousdale Estates' single story 14-foot height restriction, and still provide spaciousness and a spectacular view.
Photo credit: | Source: Whipple Russell Architects
For more information about this project; please contact the Architecture firm :
– Add: 15233 ventura blvd, suite ph9, sherman oaks, ca 91403
– Tel: (323) 962-5800
– Email: [email protected]
More Houses in United States here:
---