Date of Publishing:
Architecture Design of Lake Shore House
Description About The Project
Lake Shore House designed by Spasm Design Architects, located on Lake Osman Sagar, Hyderabad, India. This house situated prominently among the large site and blend in with the nature. Indeed, the home is like a two-storey filter to the breezes, views, and bird calls. The construct is in metal and earth wall infill. This Lakeshore home is linear, built as an investigation into frame and infill construction, rammed earth from the very site forms 600 mm thick principal walls, the home is an episodic story of frames of the lake horizon too.
In addition to this, the Earthen walls just feel right, the mono -pitch asphalt shingle roof sitting next to the older. Mangalore tile structure, in some way connects the old and the new. Also, the rocks are strewn all over, go through the house, retaining a sense of the geological history of the place. Once insides, the interior as living room, dining room, kitchen… designed dedicatedly and brings high end amenities for the owner.
Indeed, the designer chose the method, to least disrupt the site. The entire skeleton came in precut to shop drawings and was erected quickly and laid the framework for the earthworks. Pergolas in black, and the metal grid, kind of mimic the age-old trees at the water's edge. The earth keeps the home cool and gives it that, the gravitas of its place.
The Architecture Design Project Information: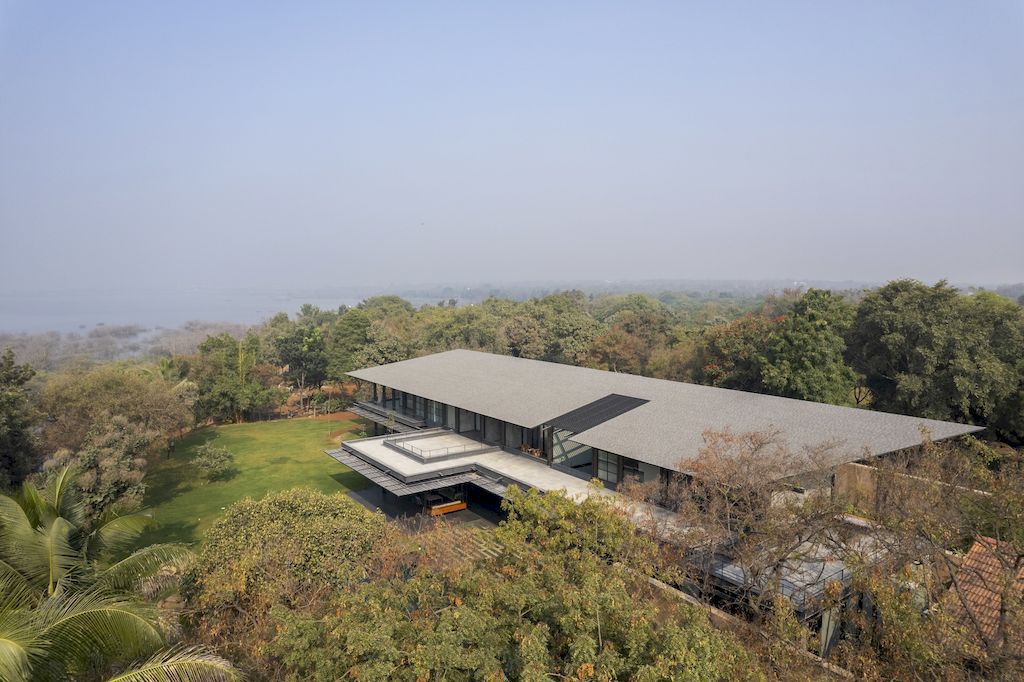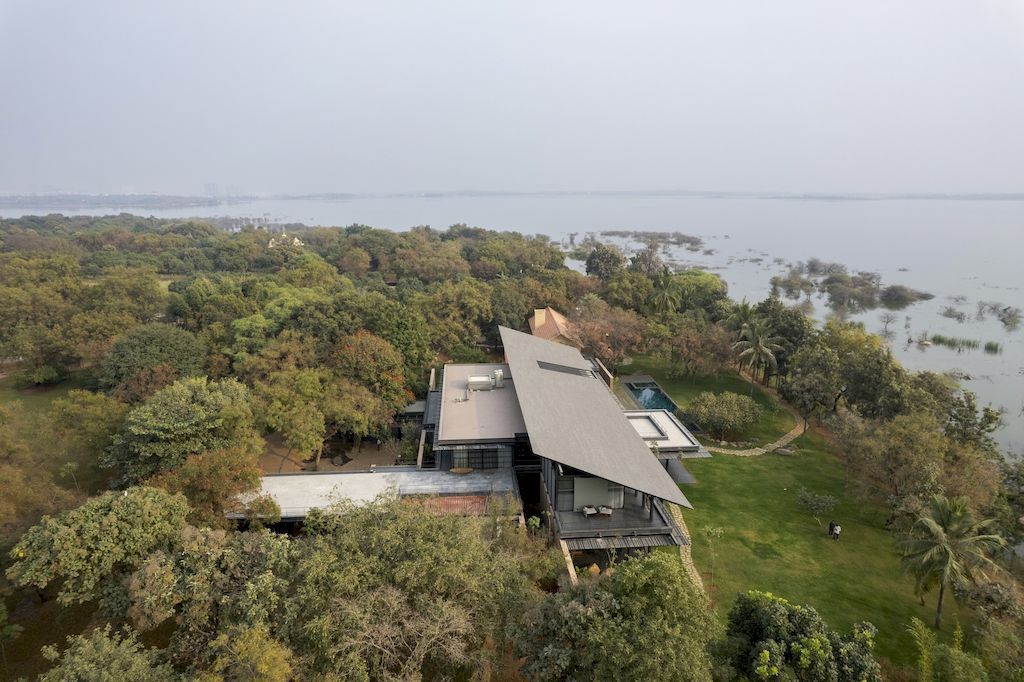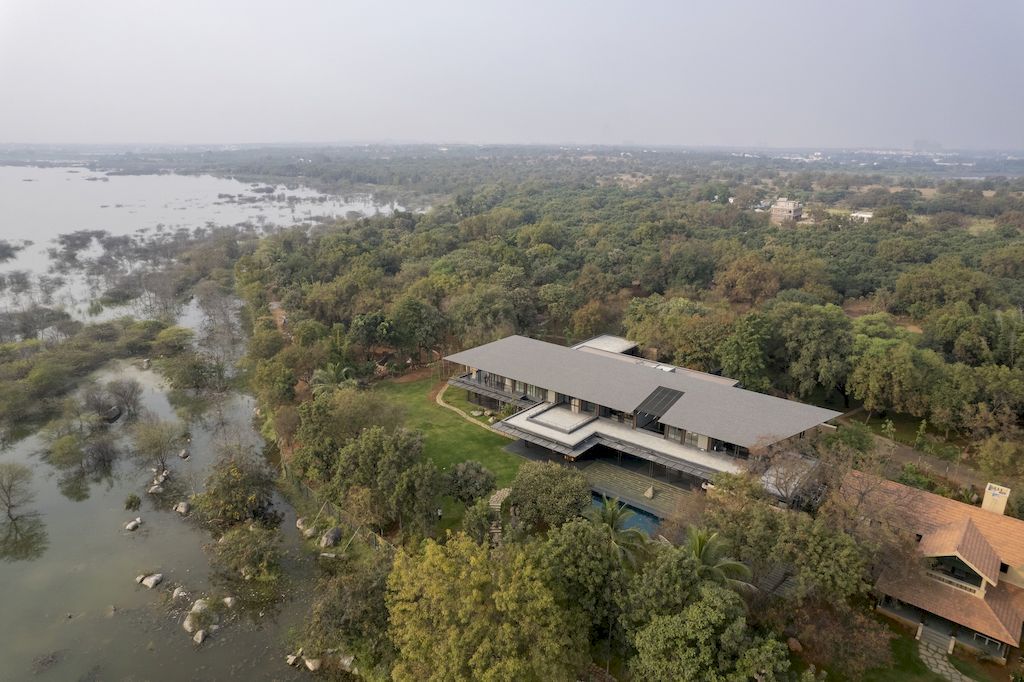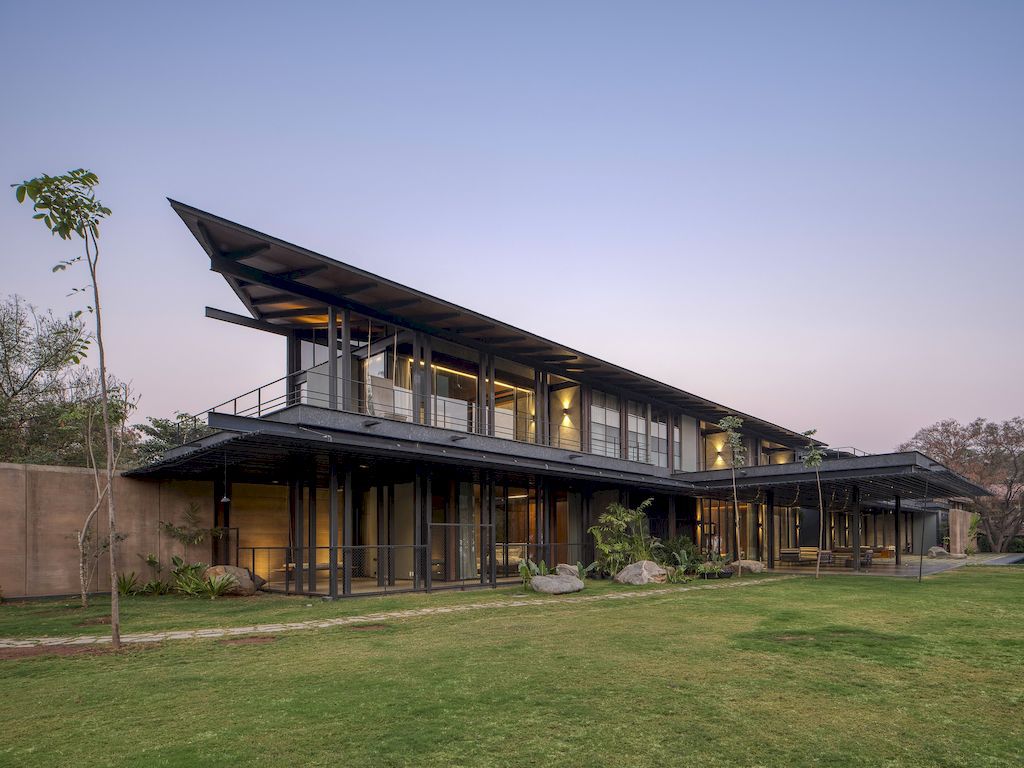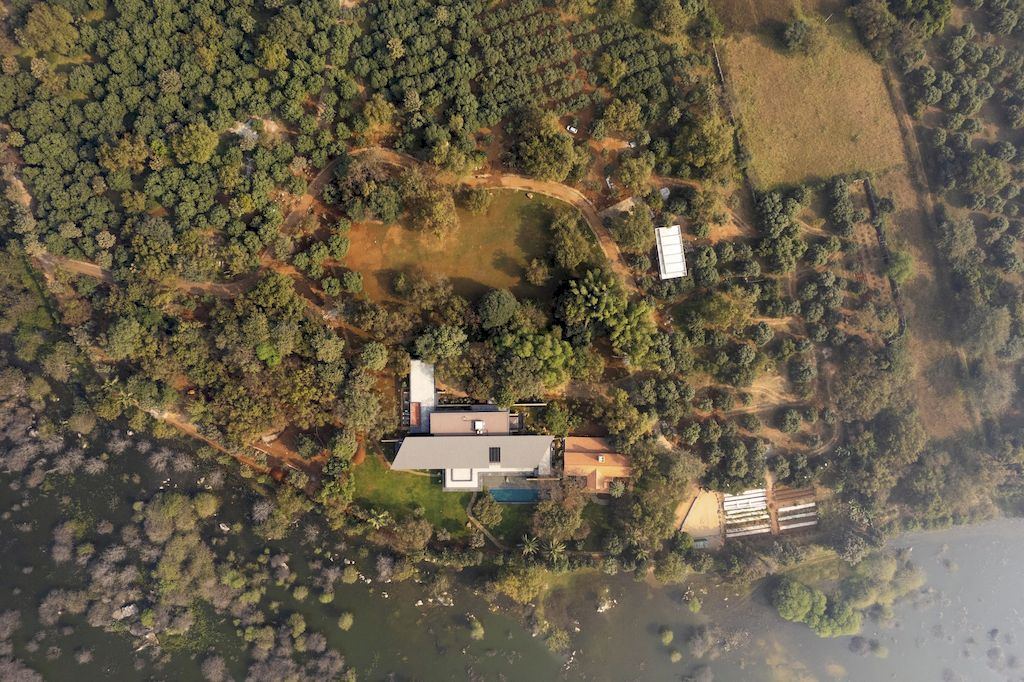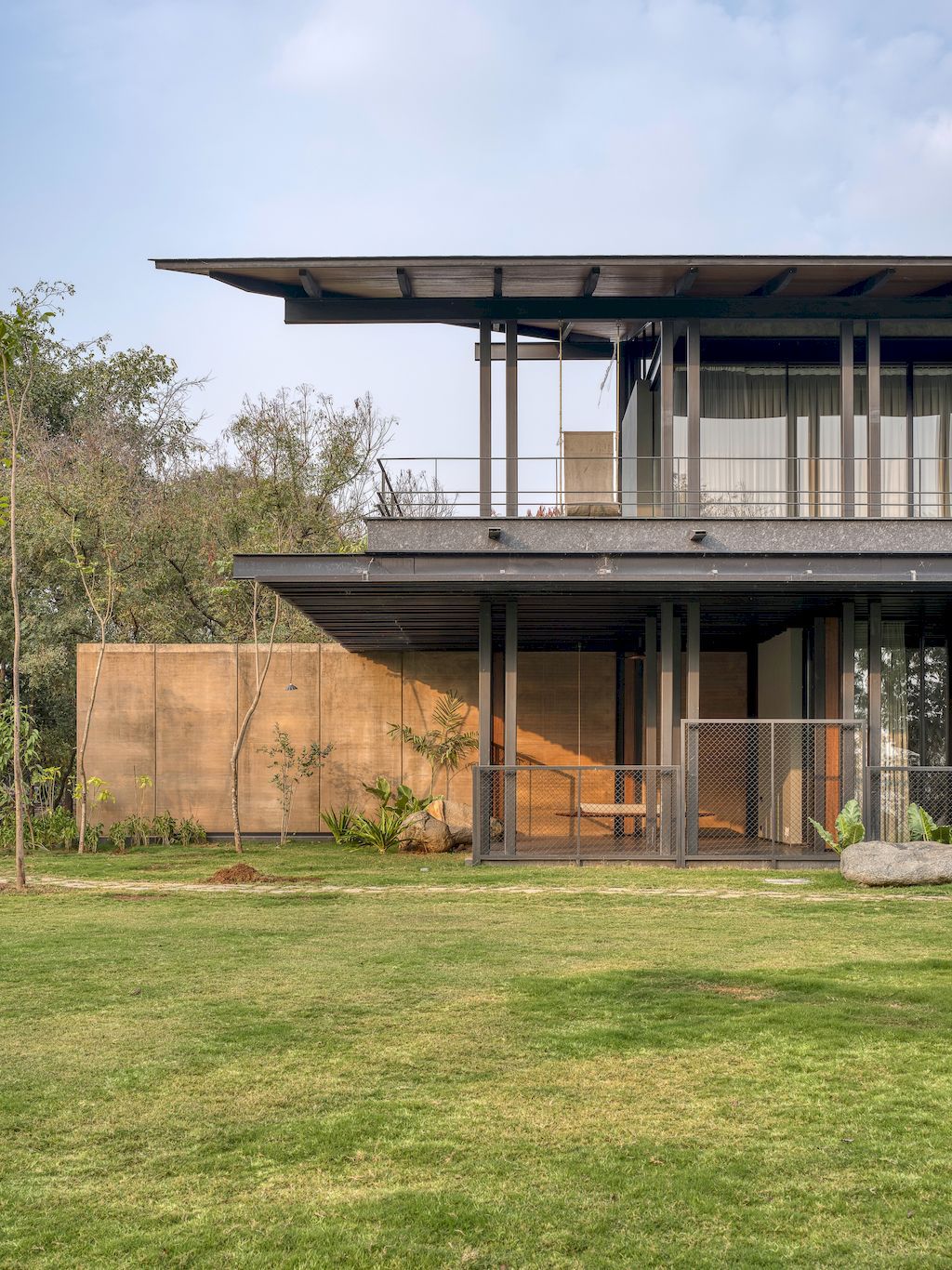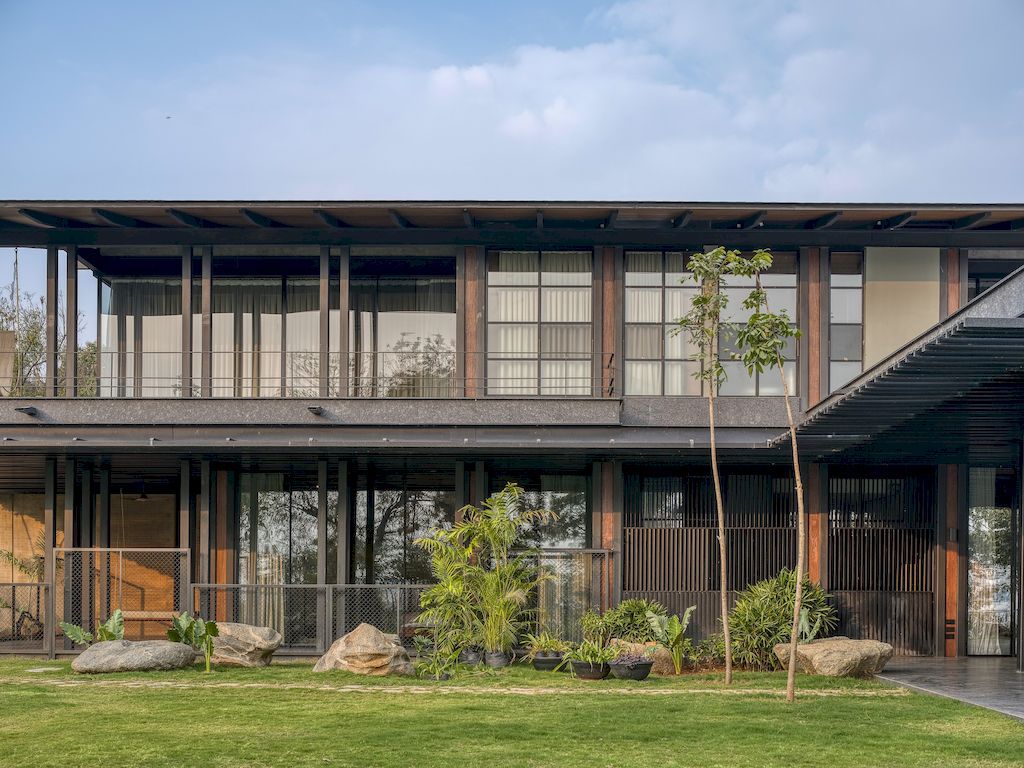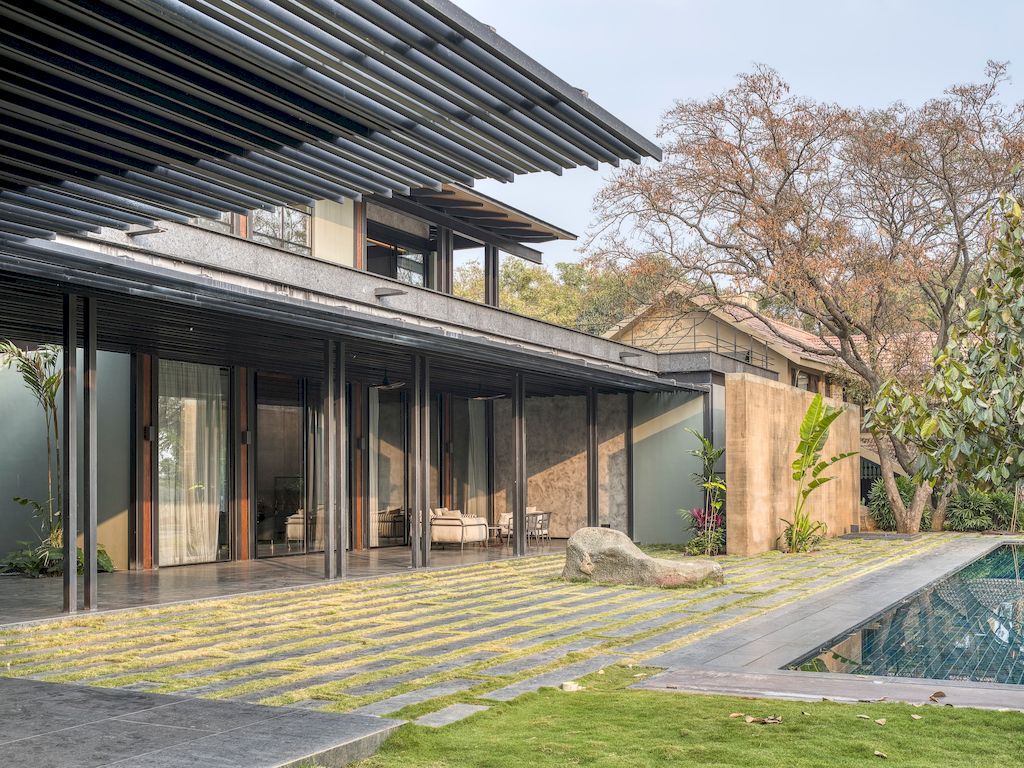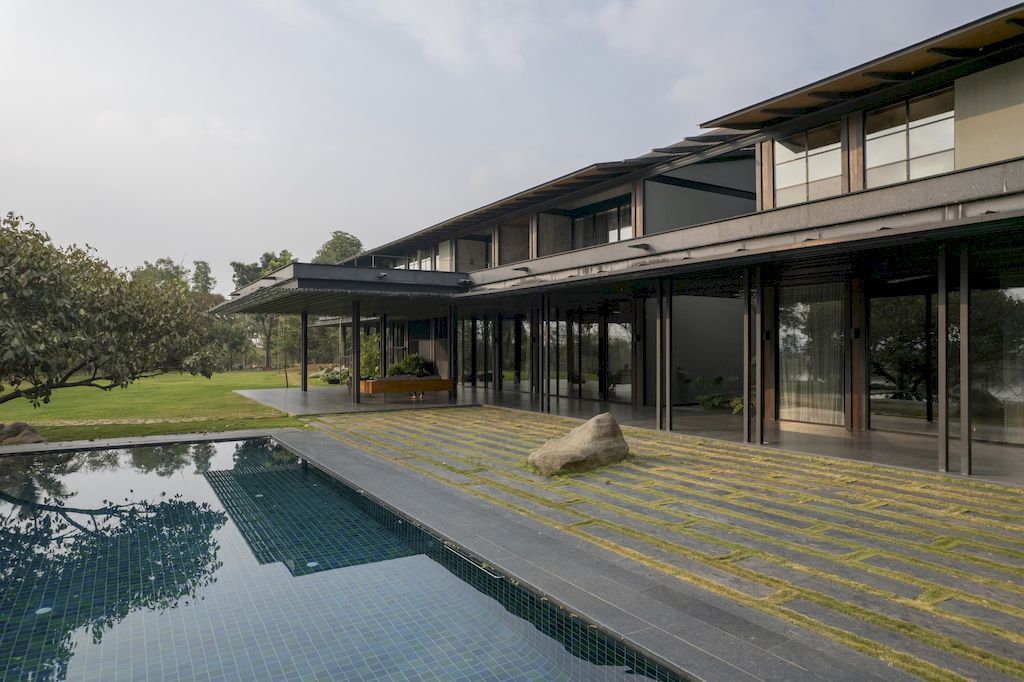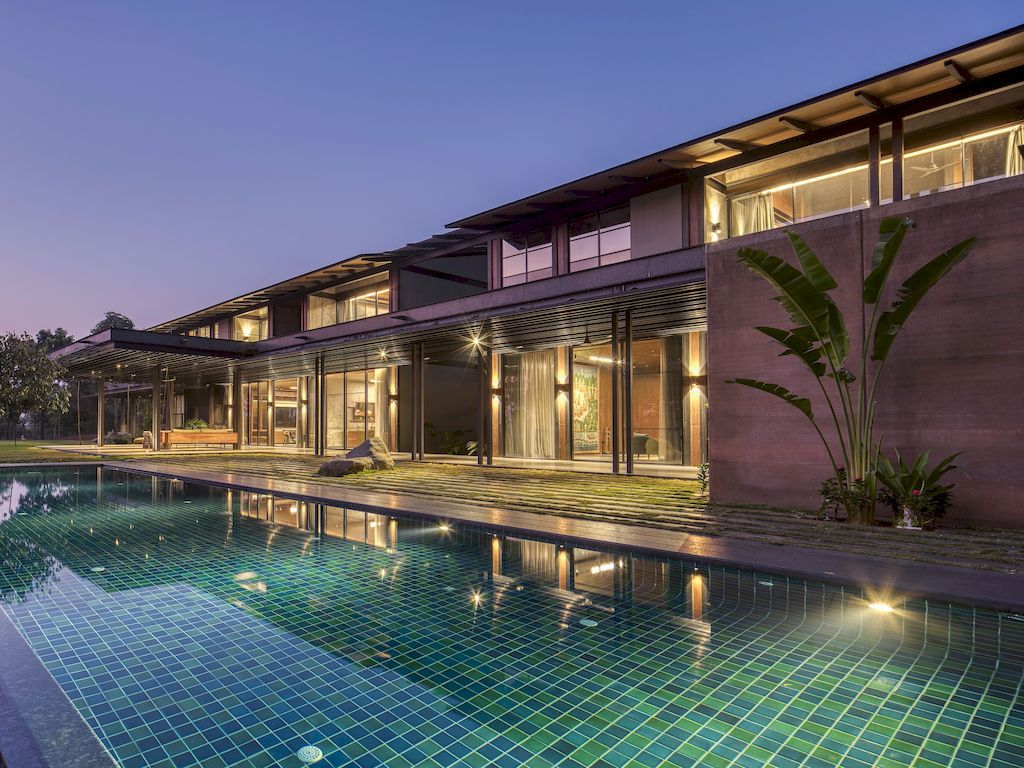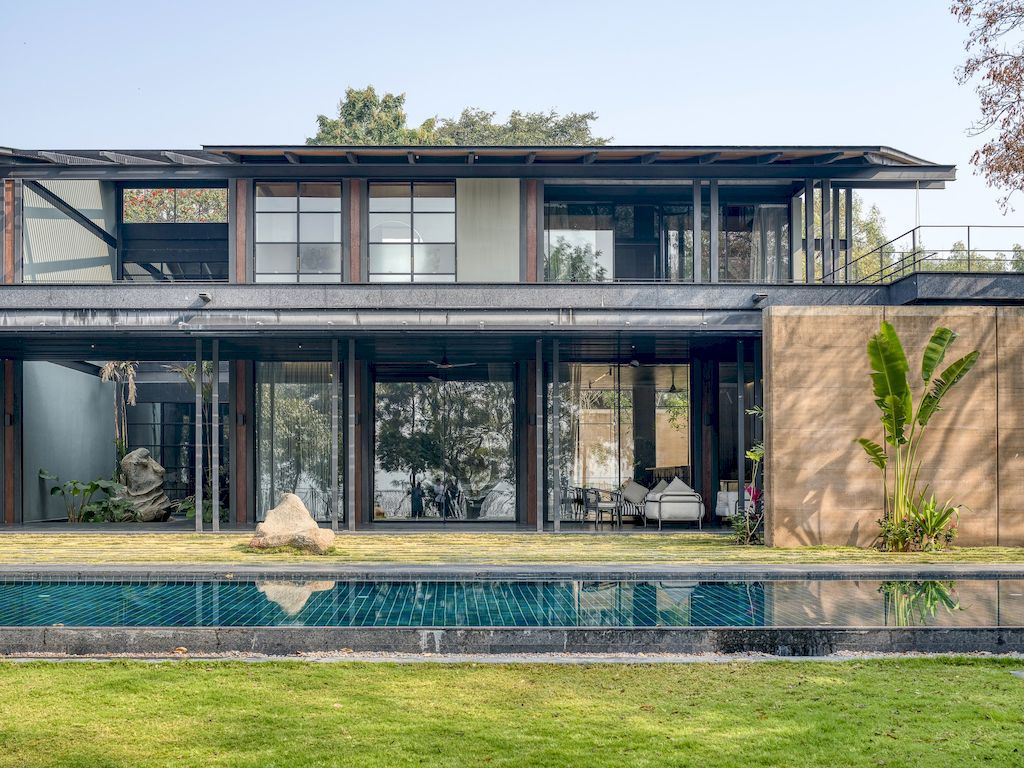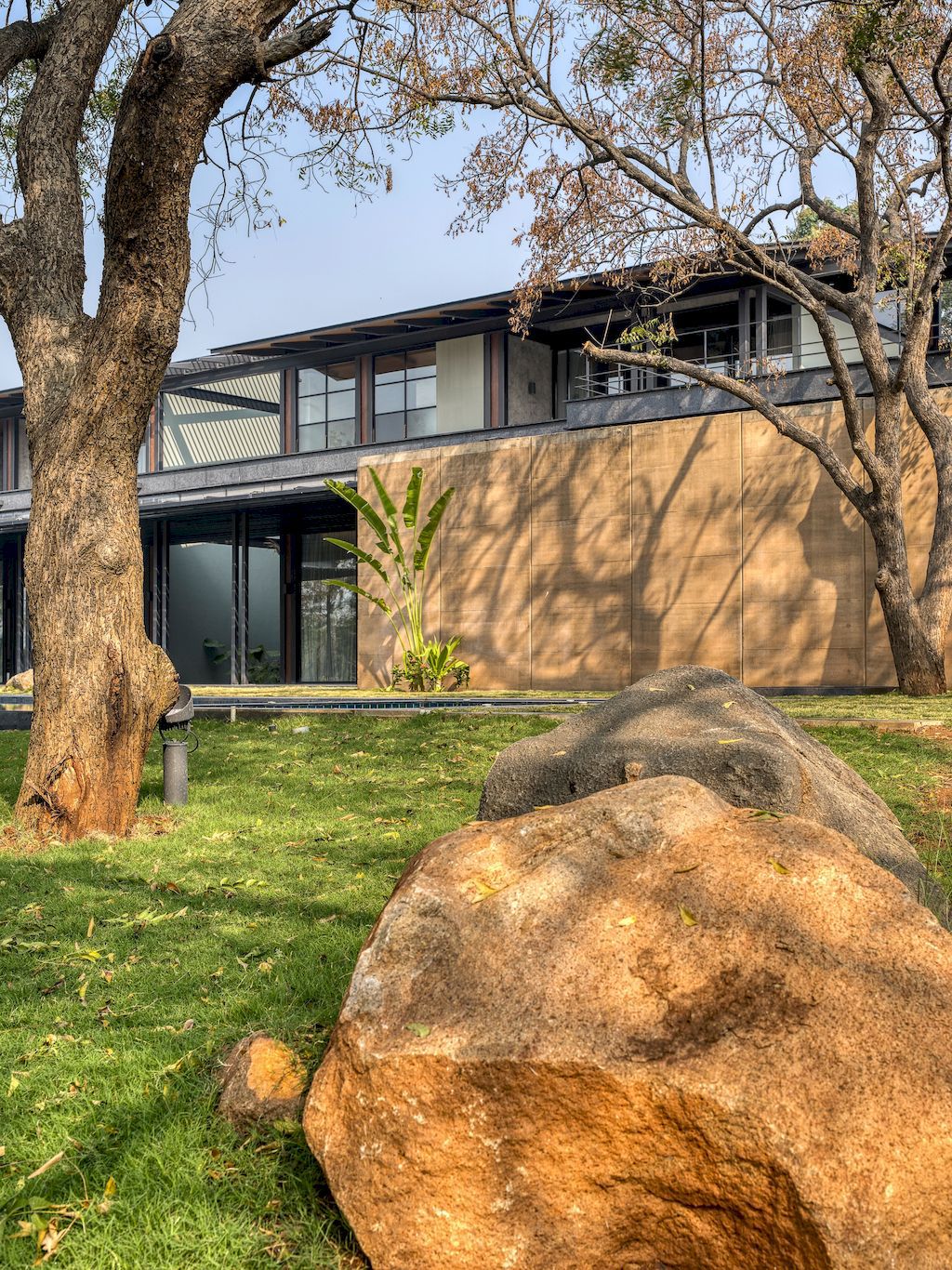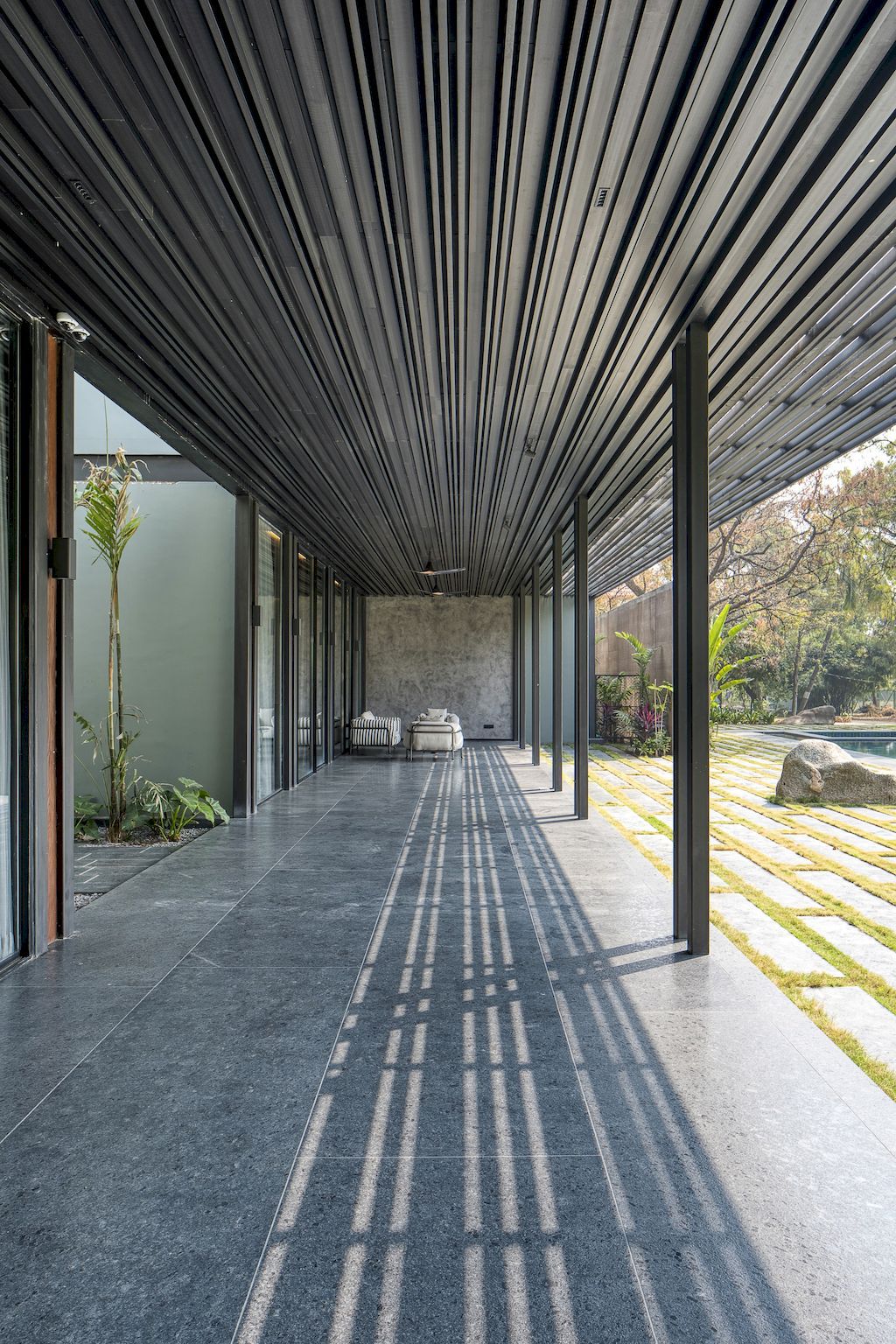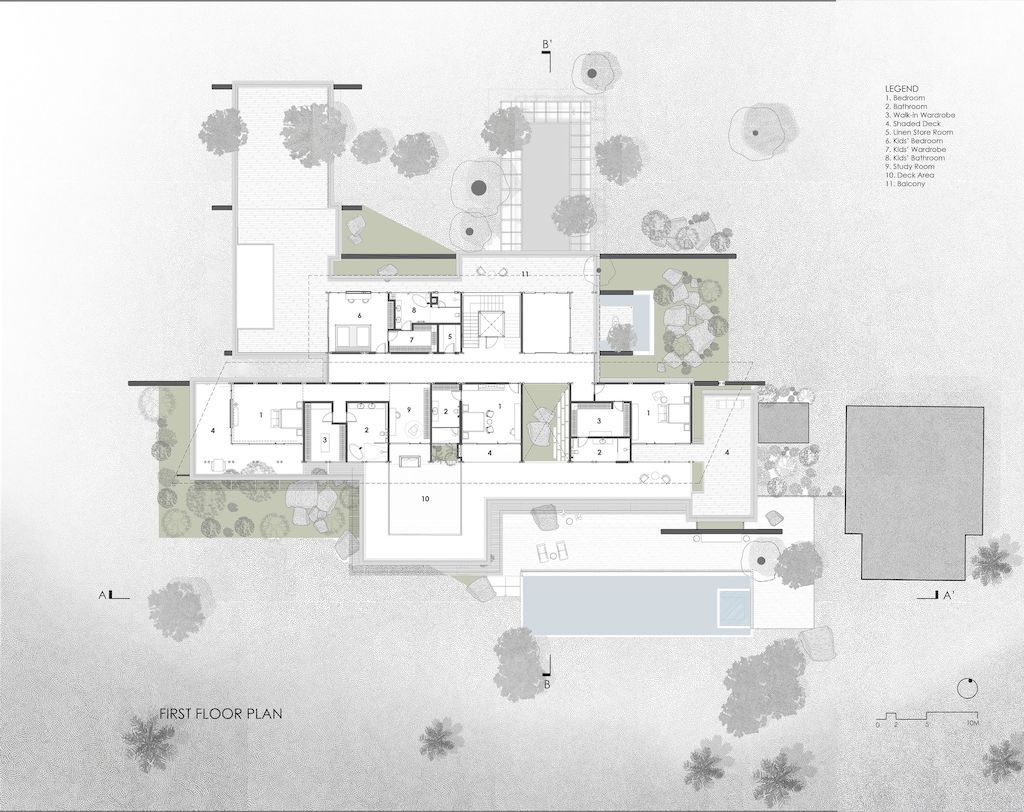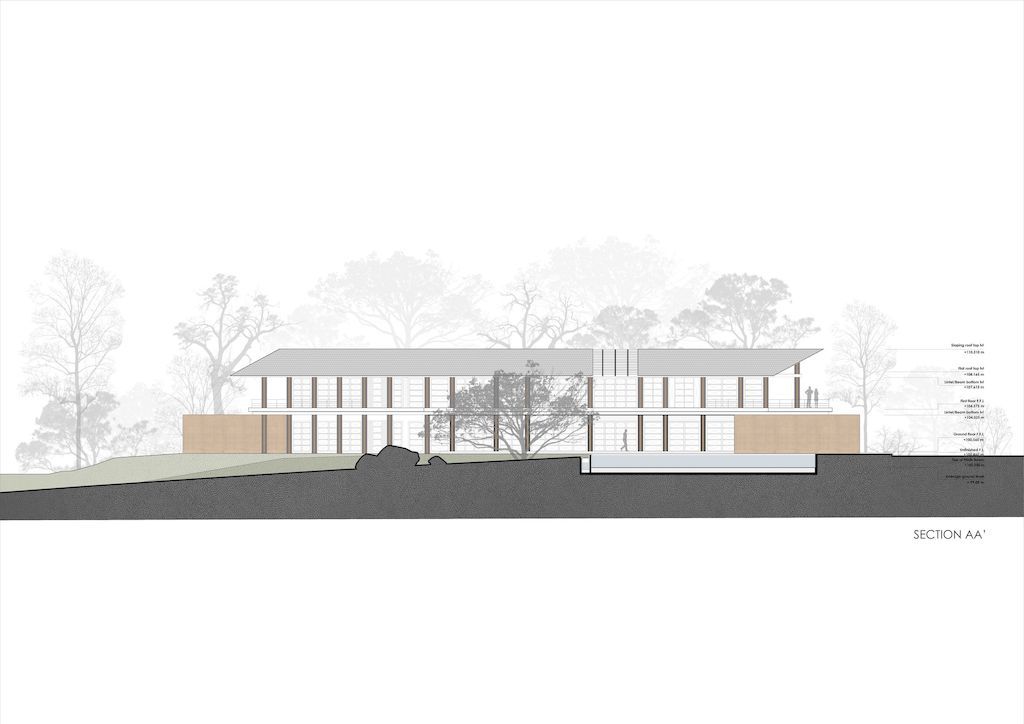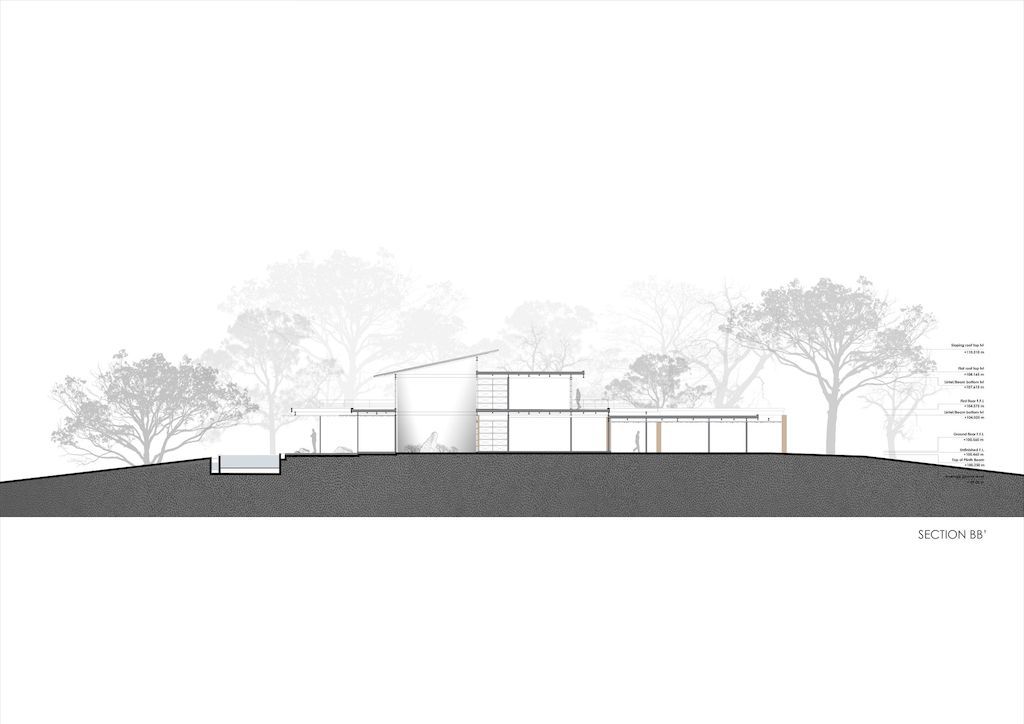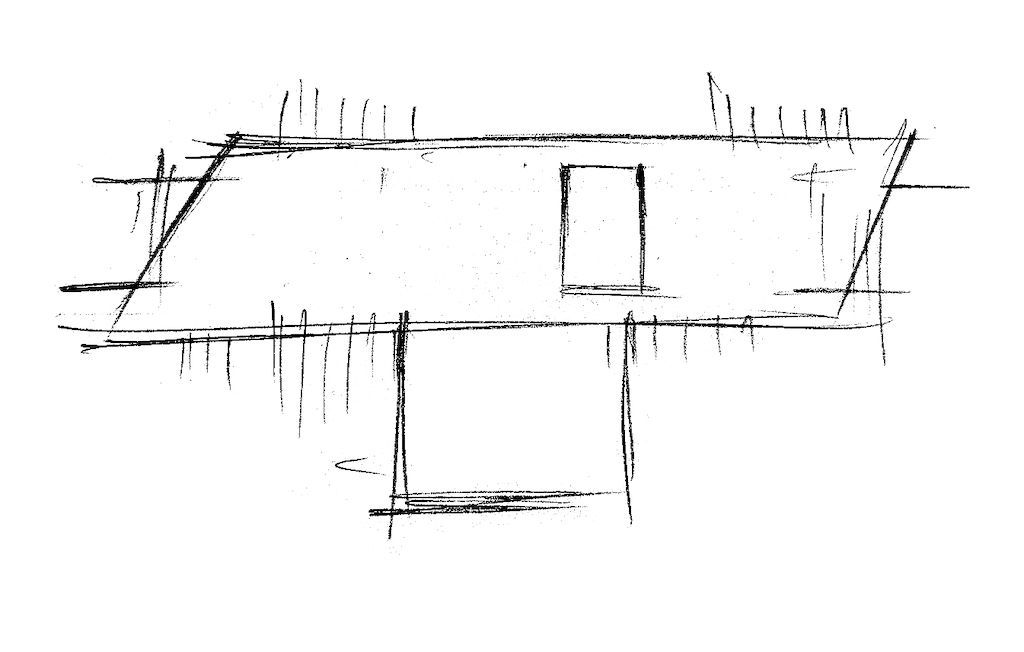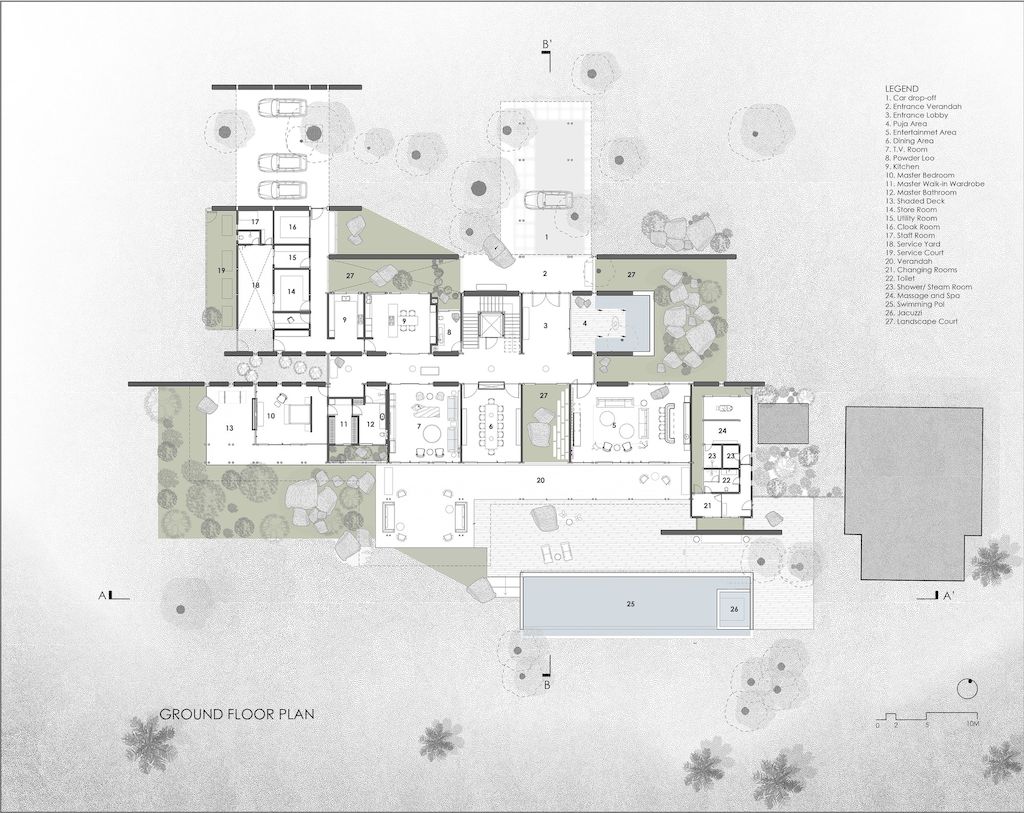 The Lake Shore House Gallery: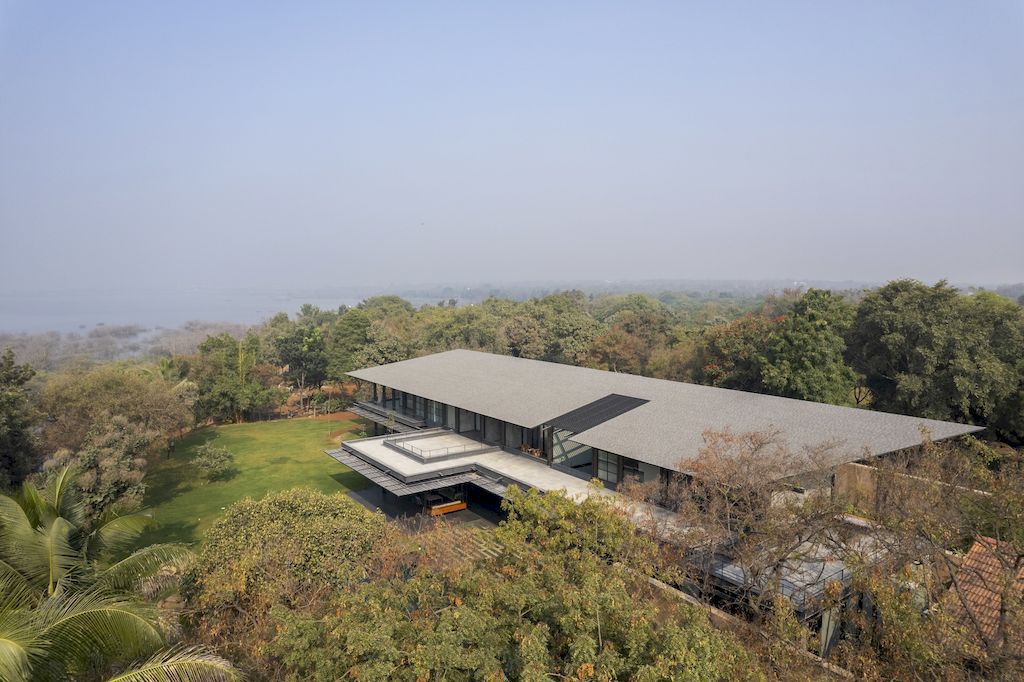 Text by the Architects: Our lakeshore house, on Lake Osman Sagar, Hyderabad, India, is now occupied.
Indeed, this lot of pics gives a sense of the beautiful Lakeshore site. All 50 acres of it, the occasional cobra and Mongoose, were sighted during construction!
Photo credit: Umang Shah | Source: Spasm Design Architects
For more information about this project; please contact the Architecture firm :
– Add: W, 310, Raheja Plaza, opposite Yashraj Studio, Shah Industrial Estate, Off New Link Rd, Industrial Area, Andheri West, Mumbai, Maharashtra 400053, India
– Tel: +91 22 2674 1501
– Email: spas[email protected]
More Projects in India here:
---