Date of Publishing:
Architecture Design of Madrone Ridge House
Description About The Project
Madrone Ridge, designed by Field Architecture, is a harmonious and environmentally conscious residence nestled in the picturesque valleys of Northern California. This region, known for its dramatic seasonal changes from hot, dry summers to lush, rainy winters, is shaped by the flow of water from the nearby mountains into the Russian River. The inspiration behind this home was the owners' desire to deepen their connection to the land and its natural cycles.
Central to the design is the profound influence of water in this microclimate. The house designed to reflect the interplay between water and earth, with the cyclical presence of water metaphorically carve a path through the house. This design not only acknowledges the importance of water. But also collaborates with the natural hydrological systems that nourish the landscape. The house composed of three pavilions that mimic rocks diverting the flow of water in a river. These pavilions house the living spaces, bedrooms, and office, seamlessly connect the indoors with the outdoors.
The roofs of the pavilions serve a dual purpose as they capture rainwater in central channels, directing it into basins filled with river rocks. This water appears to be softly passed to the underground aquifer, symbolizing the nourishing cycle of nature. The house features an open layout, integrate cooking, cleaning, and storage elements into vertical surfaces while blur the line between indoor and outdoor spaces.
Overall, this house exemplifies an architectural approach that respects the environment, collaborates with natural systems, and provides a unique, immersive living experience within the stunning landscapes of Northern California.
The Architecture Design Project Information: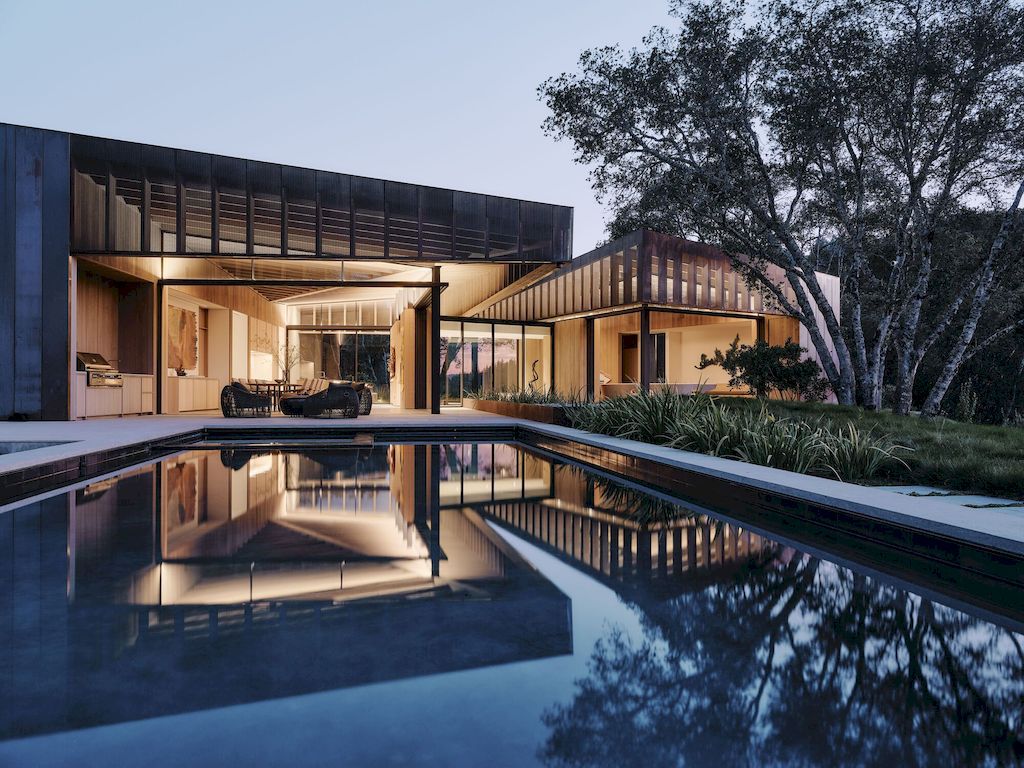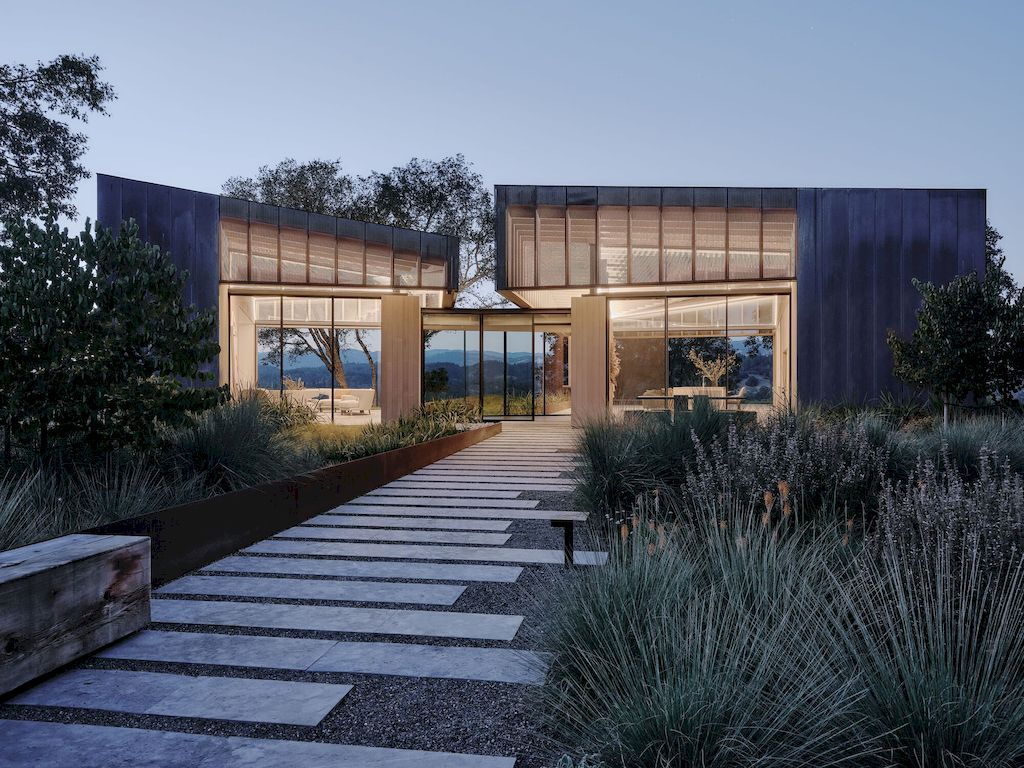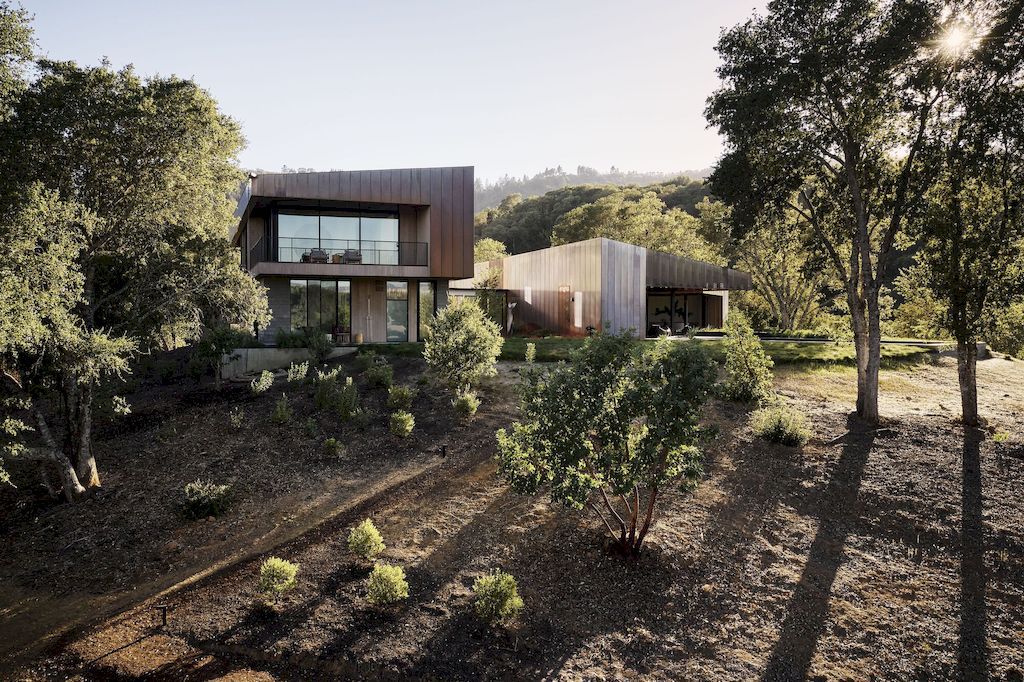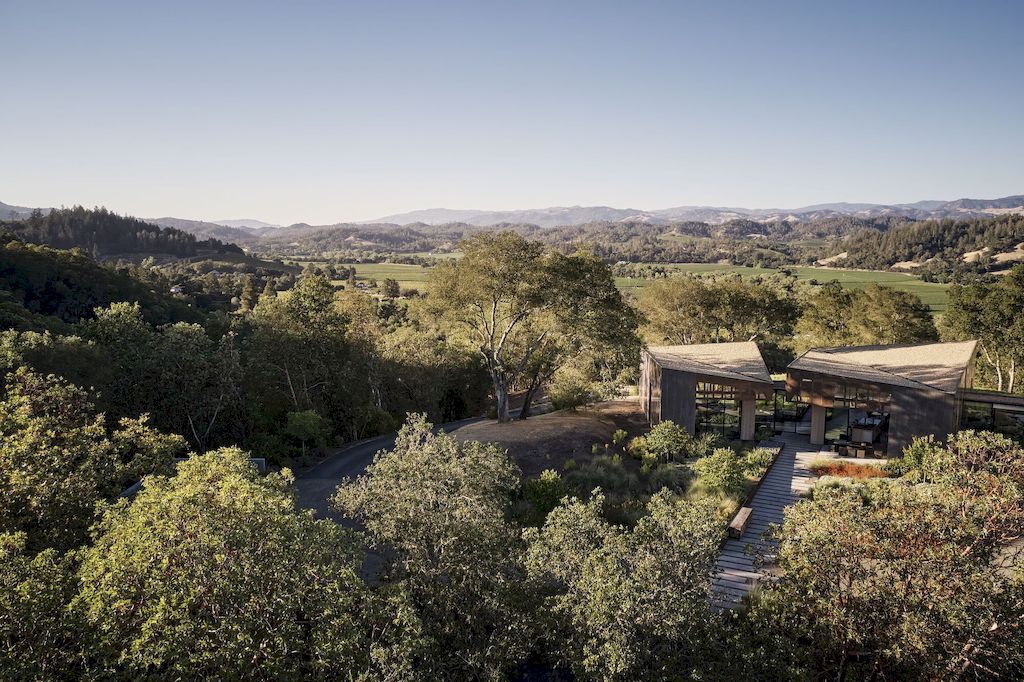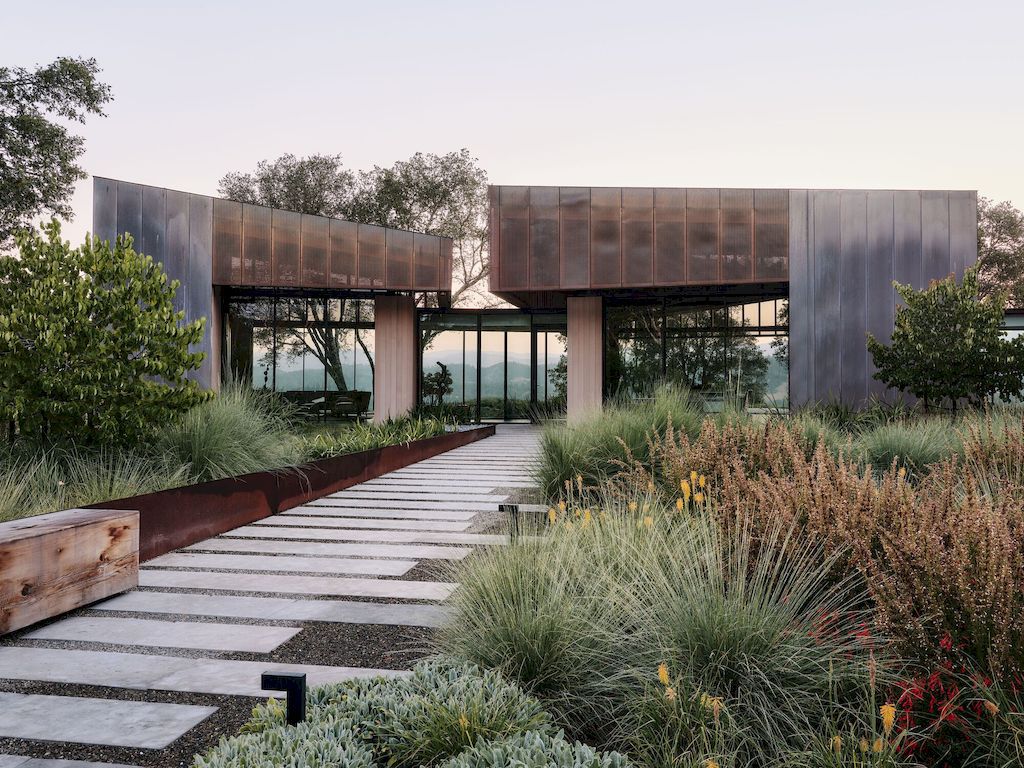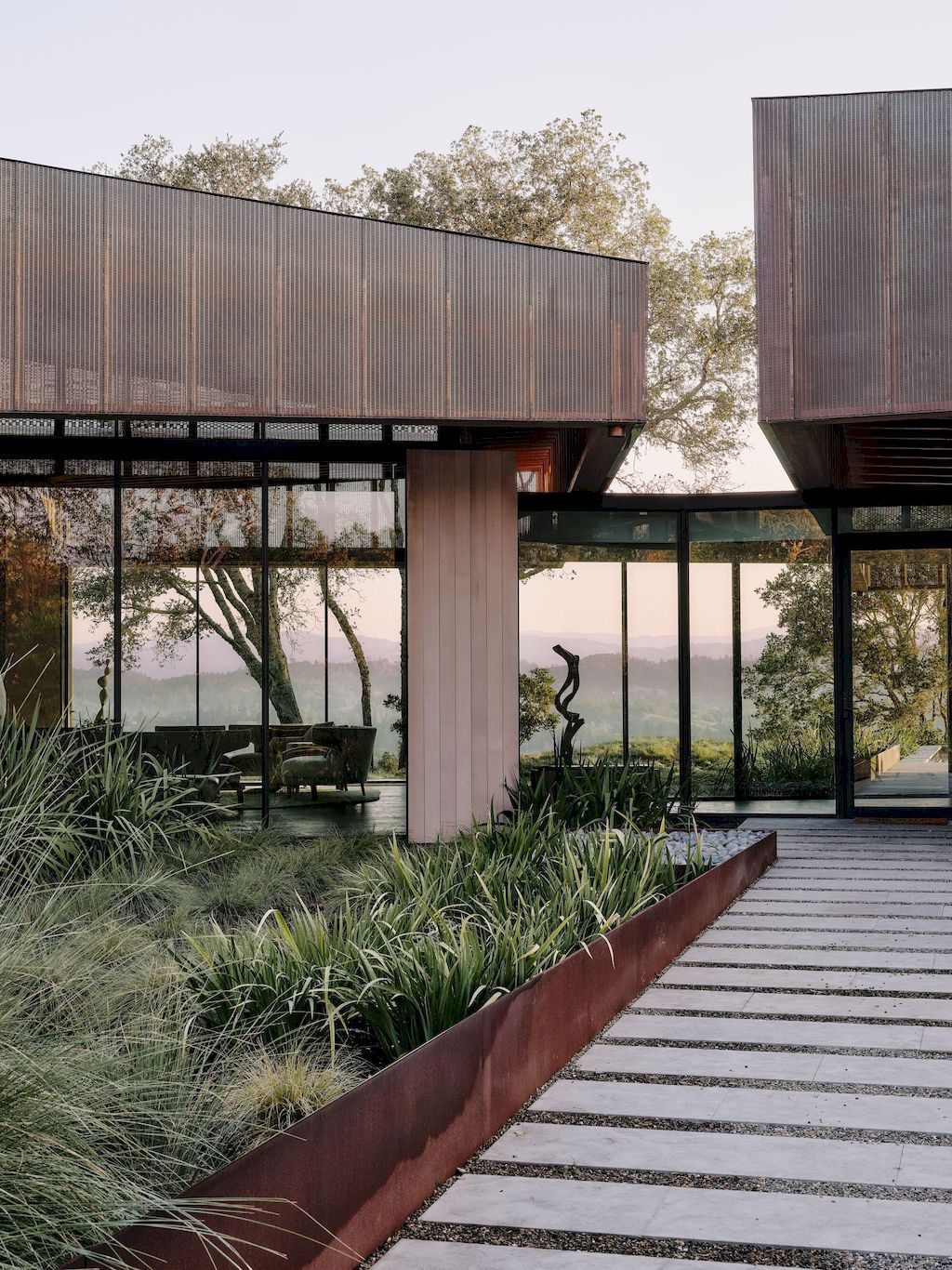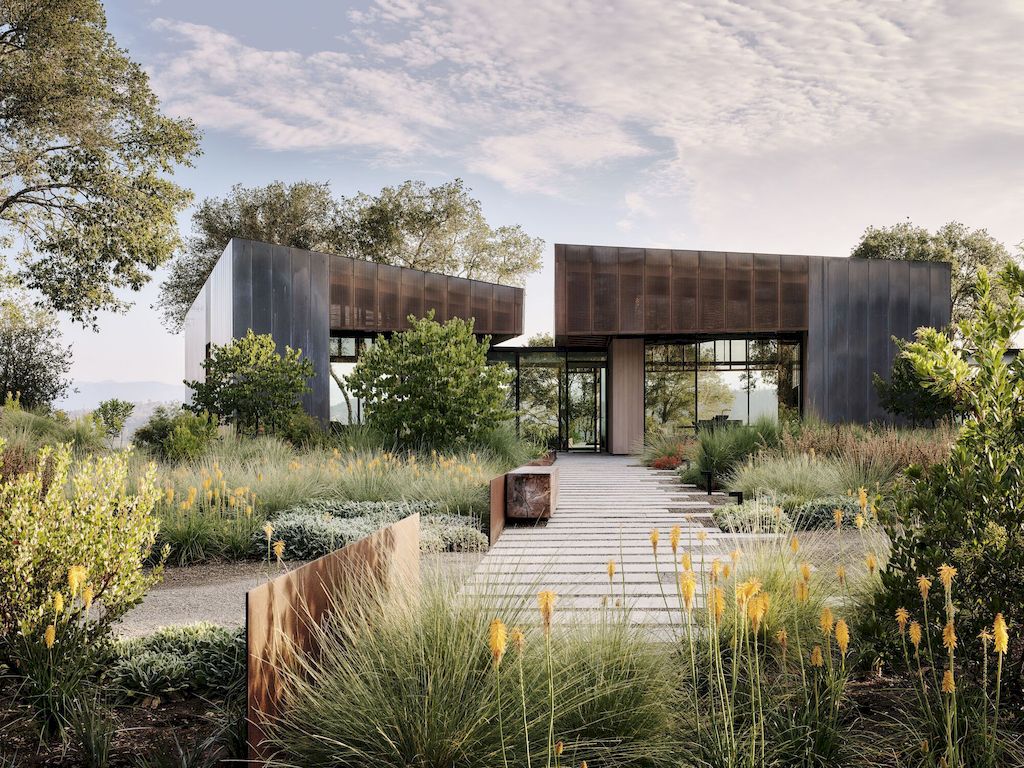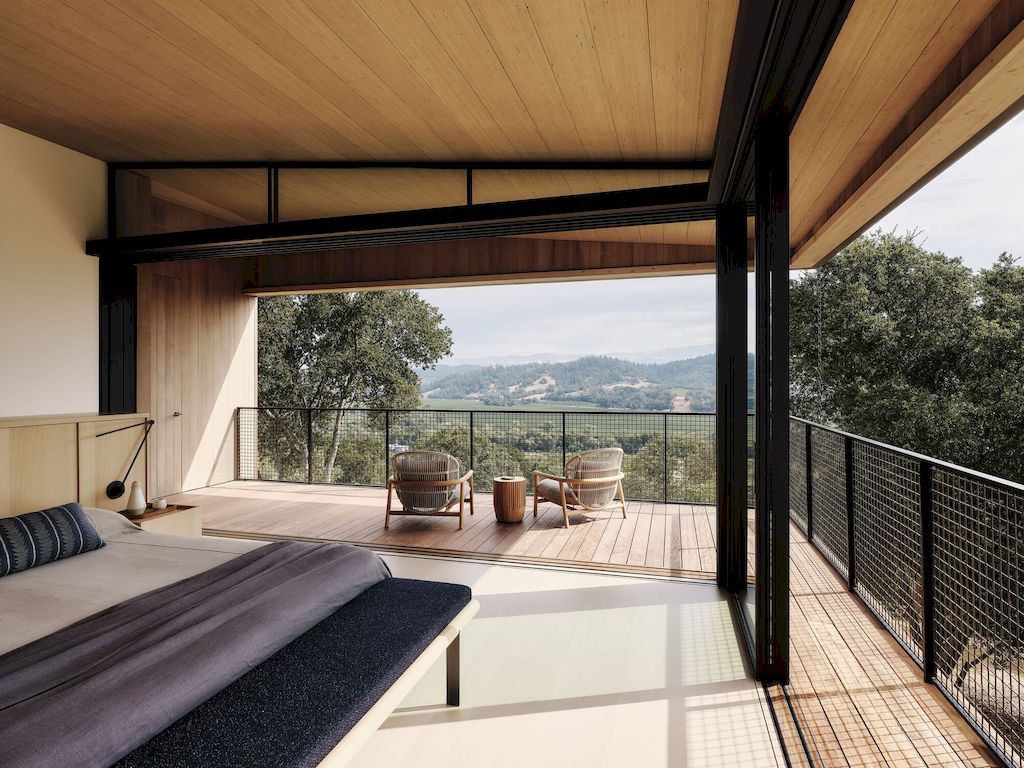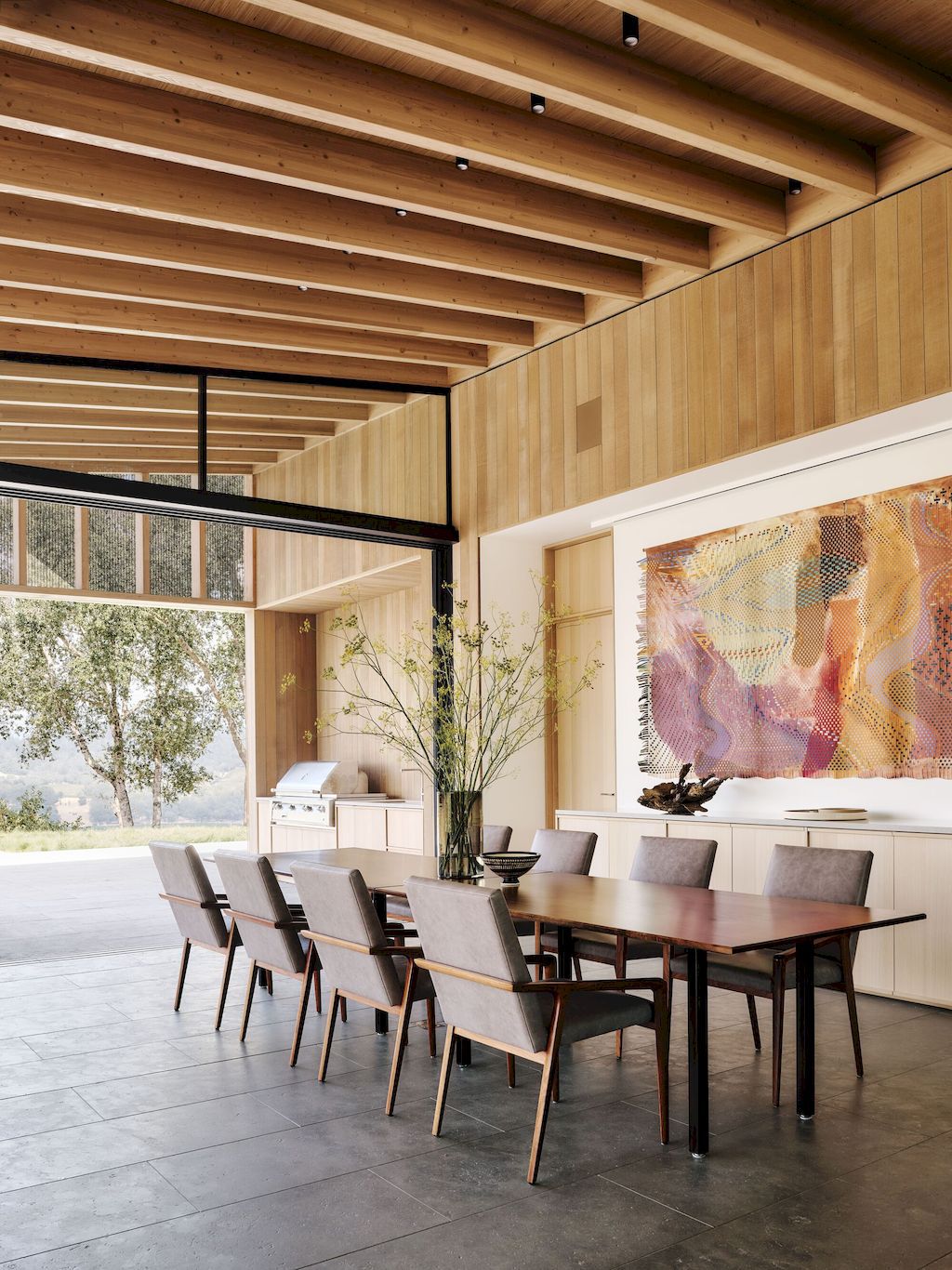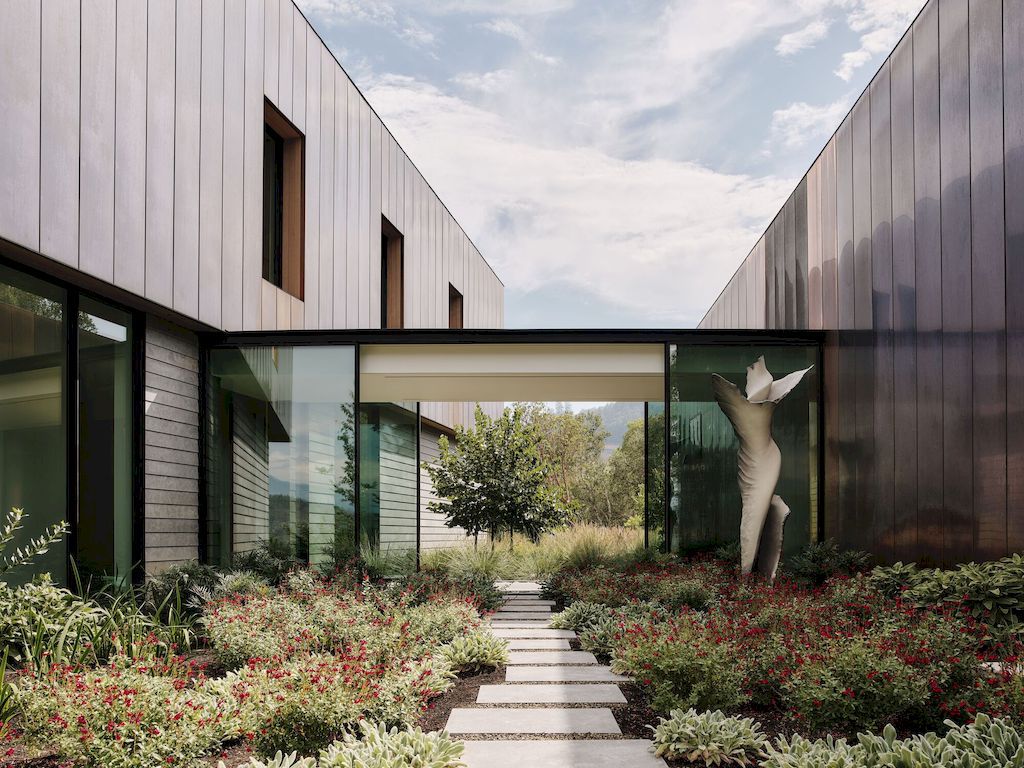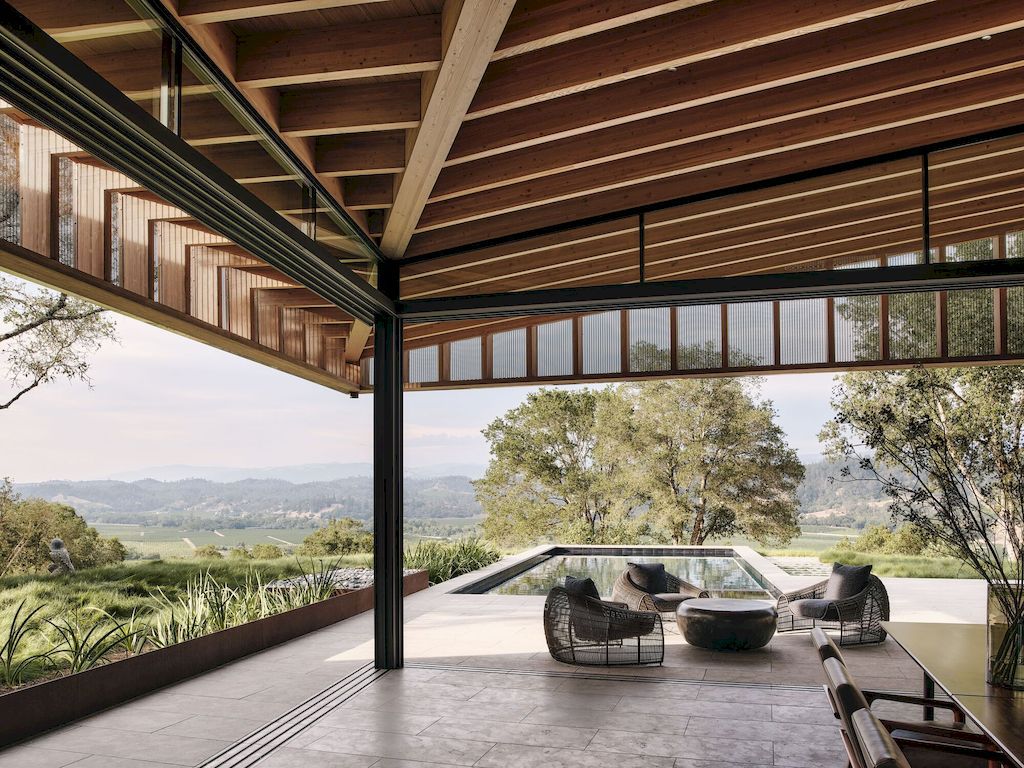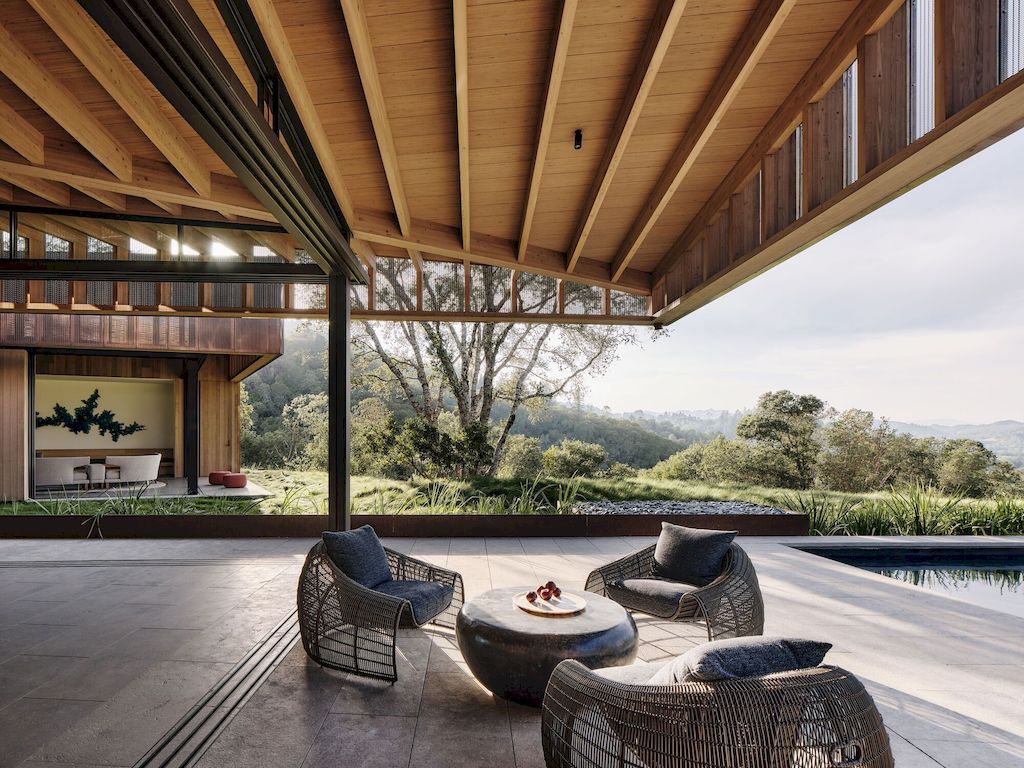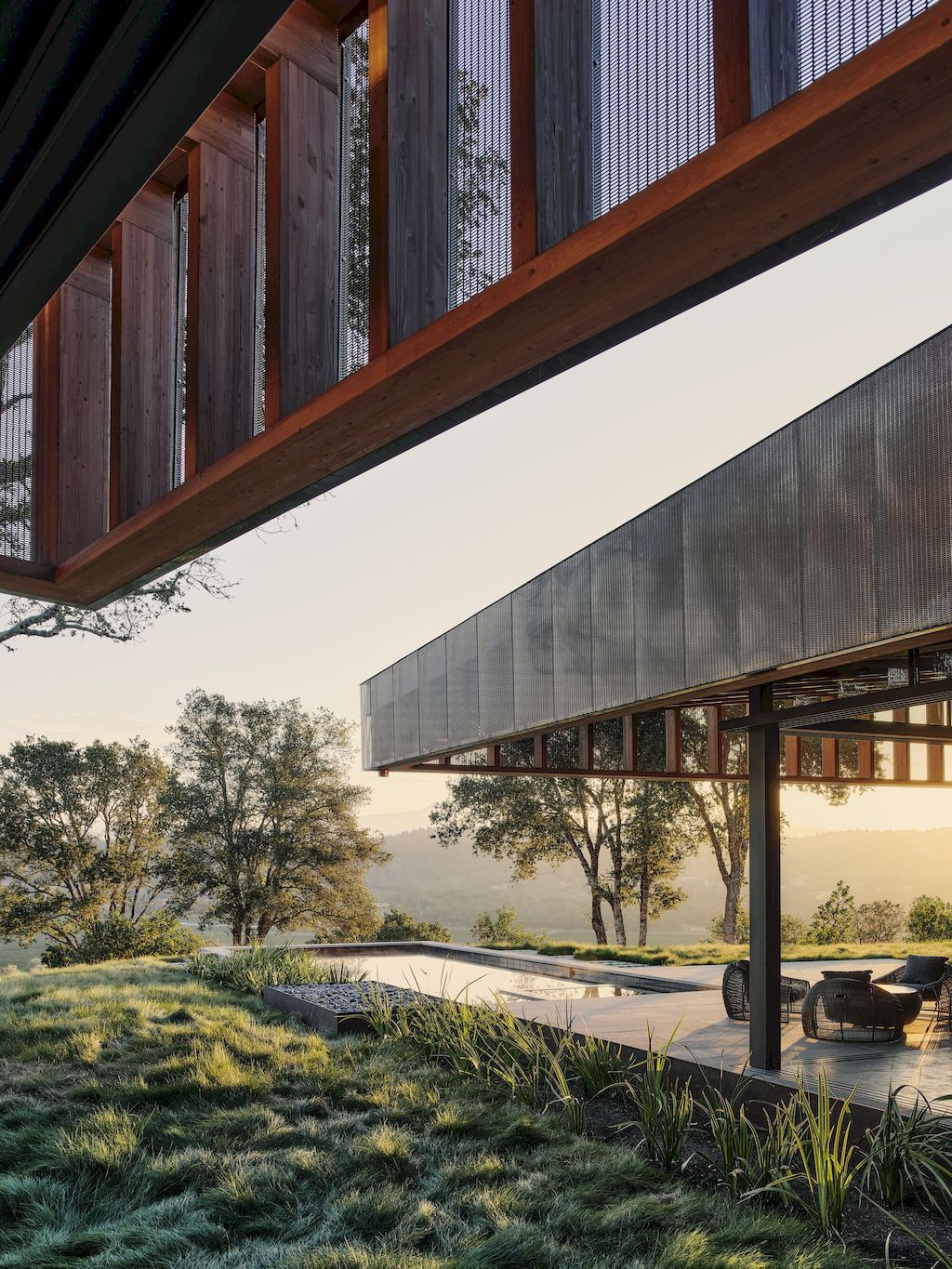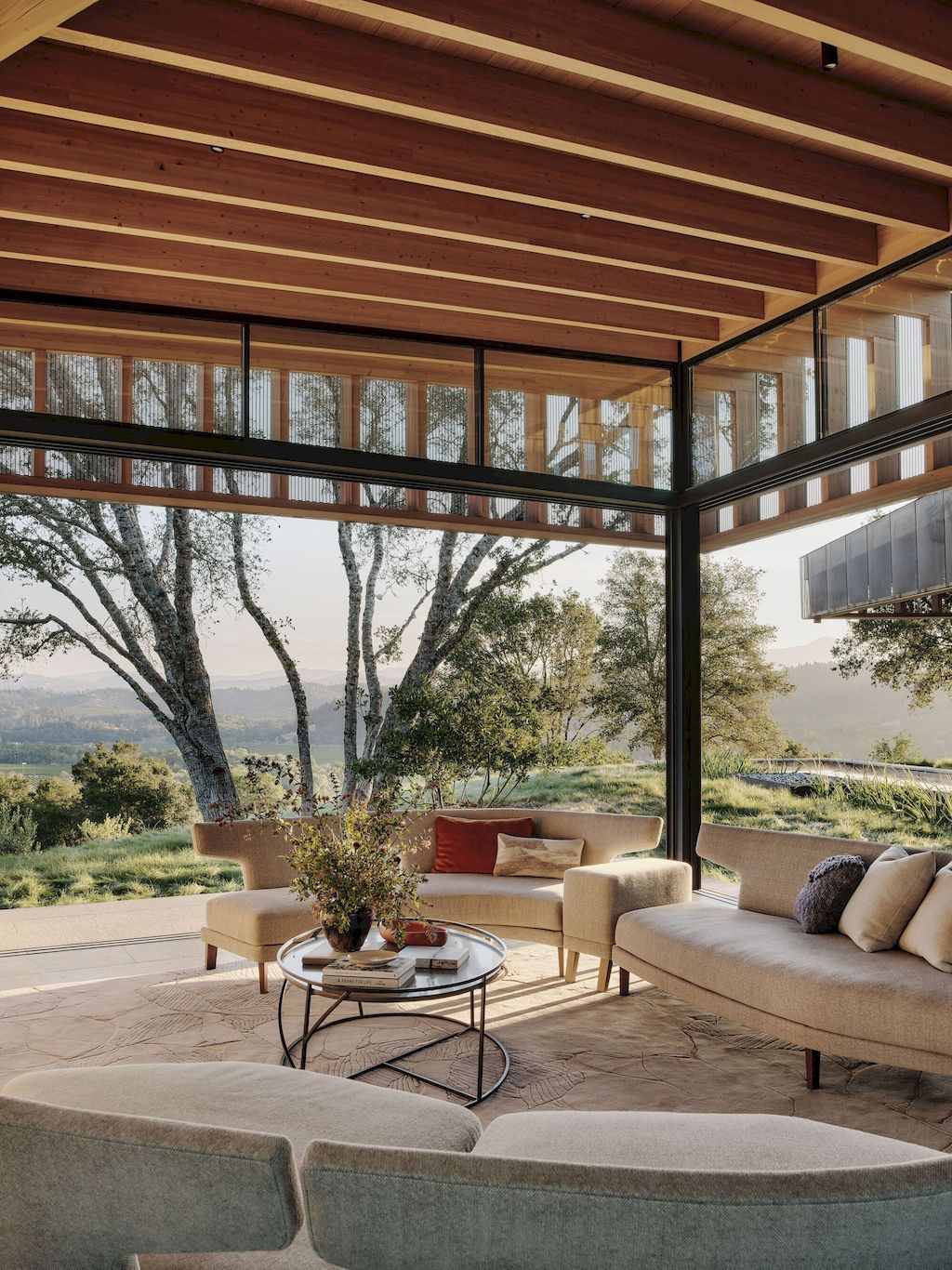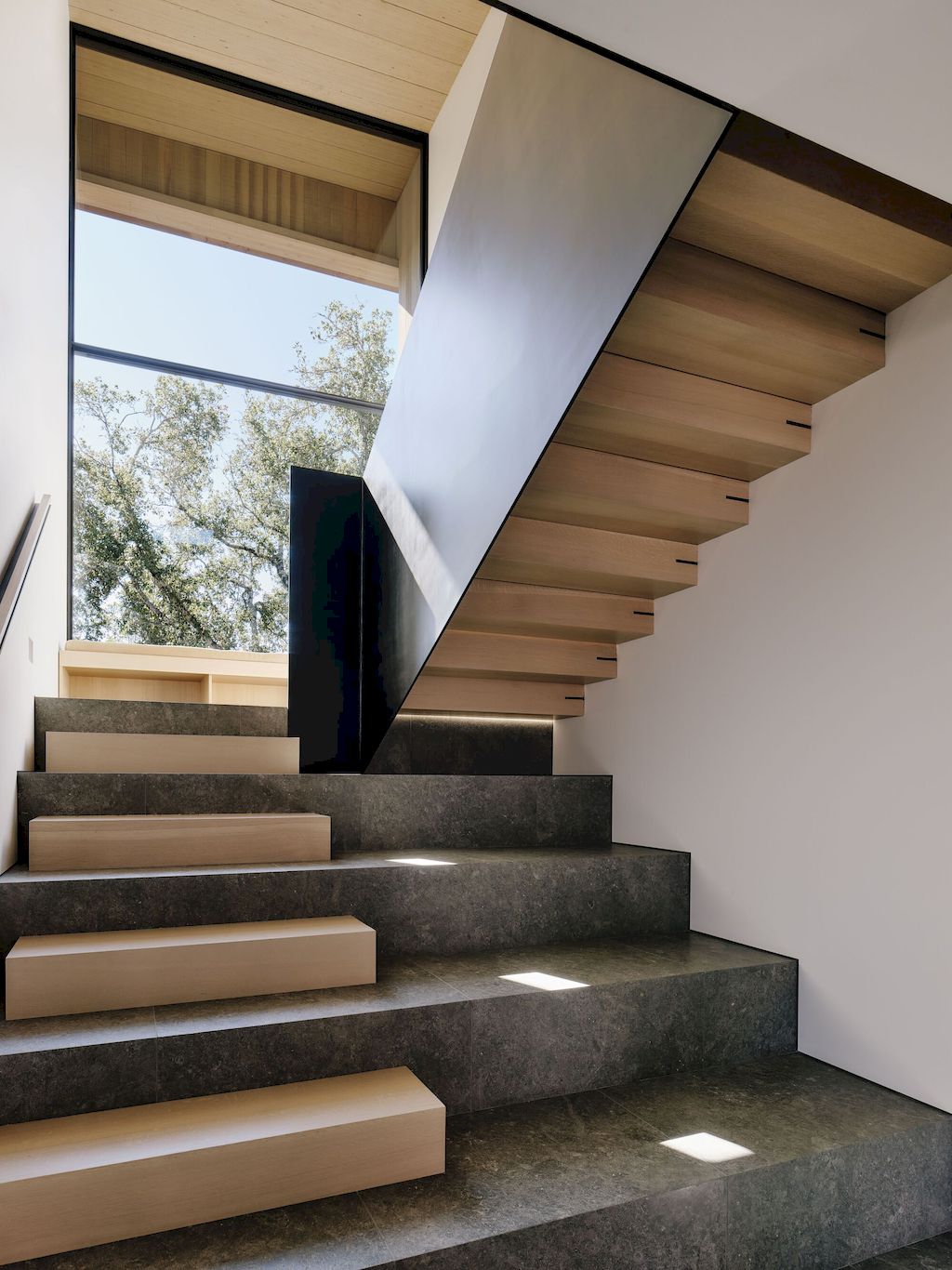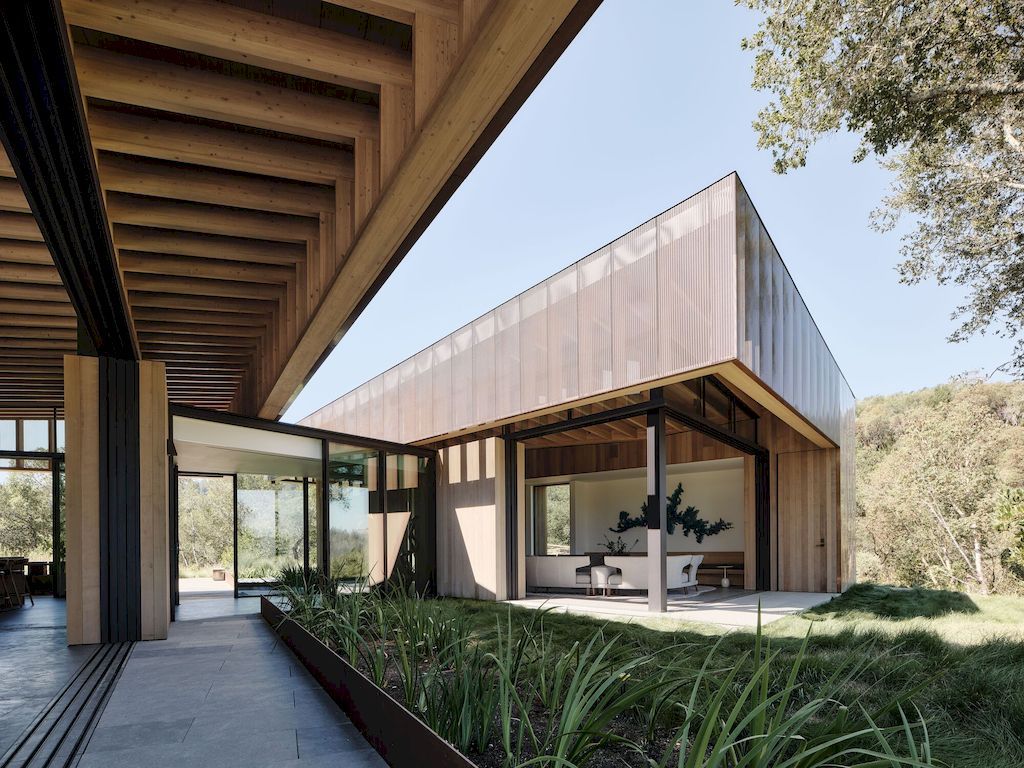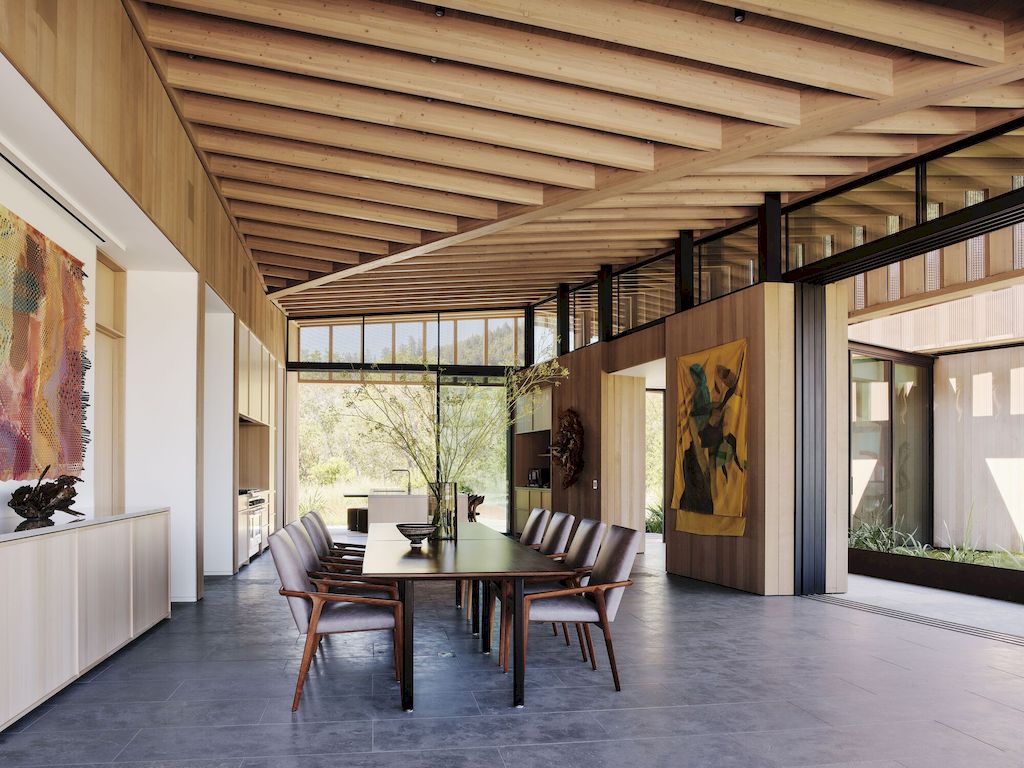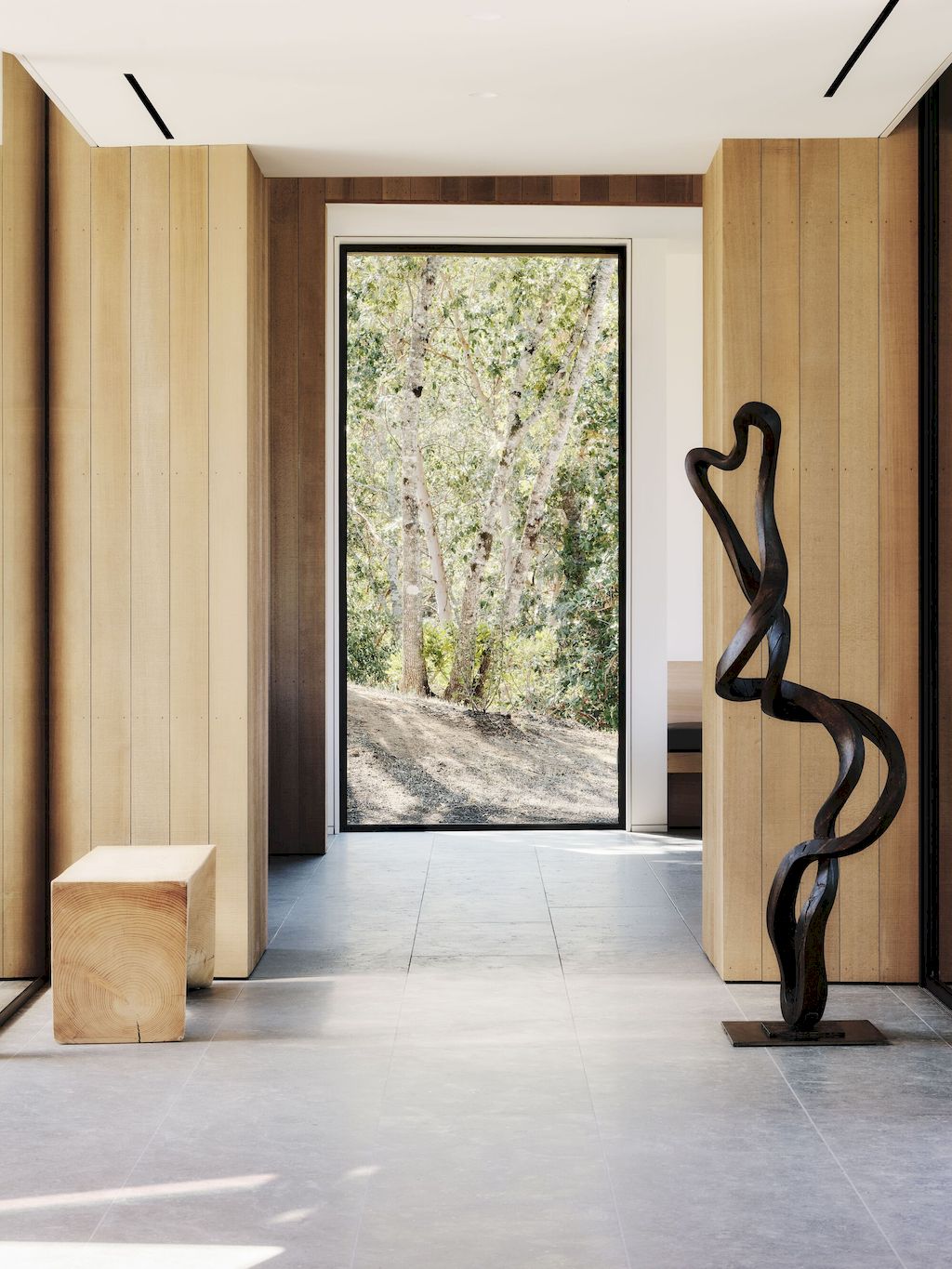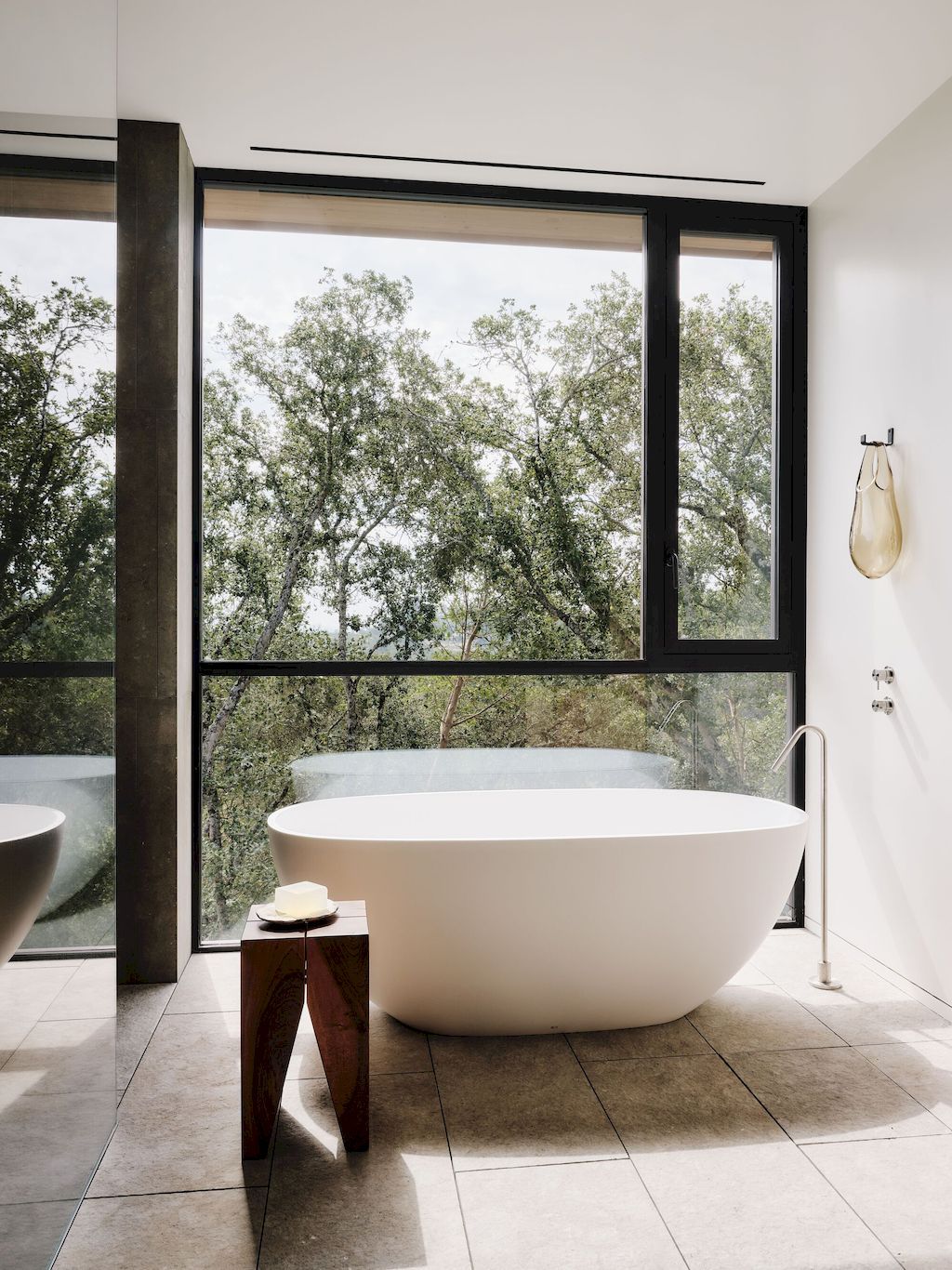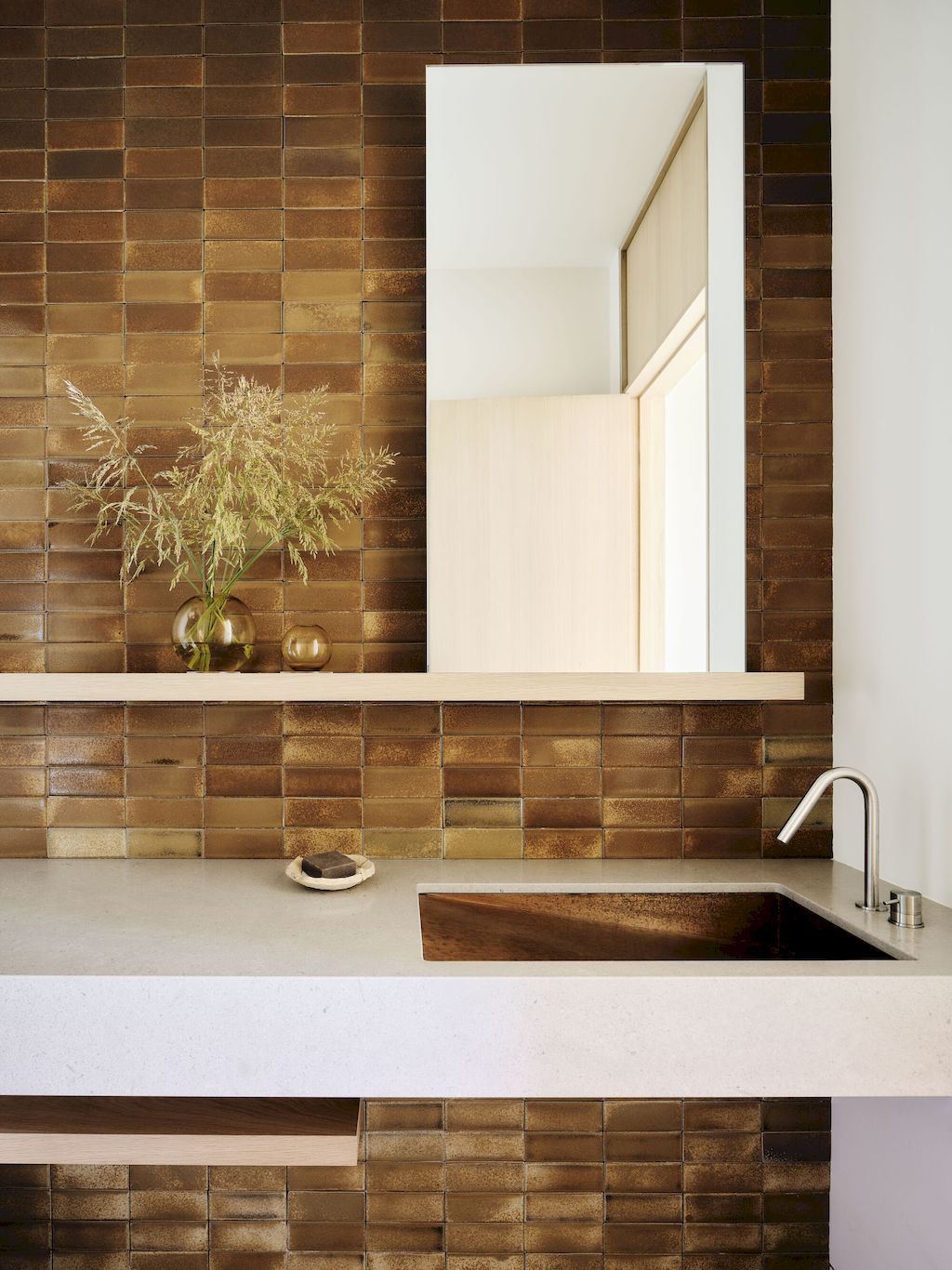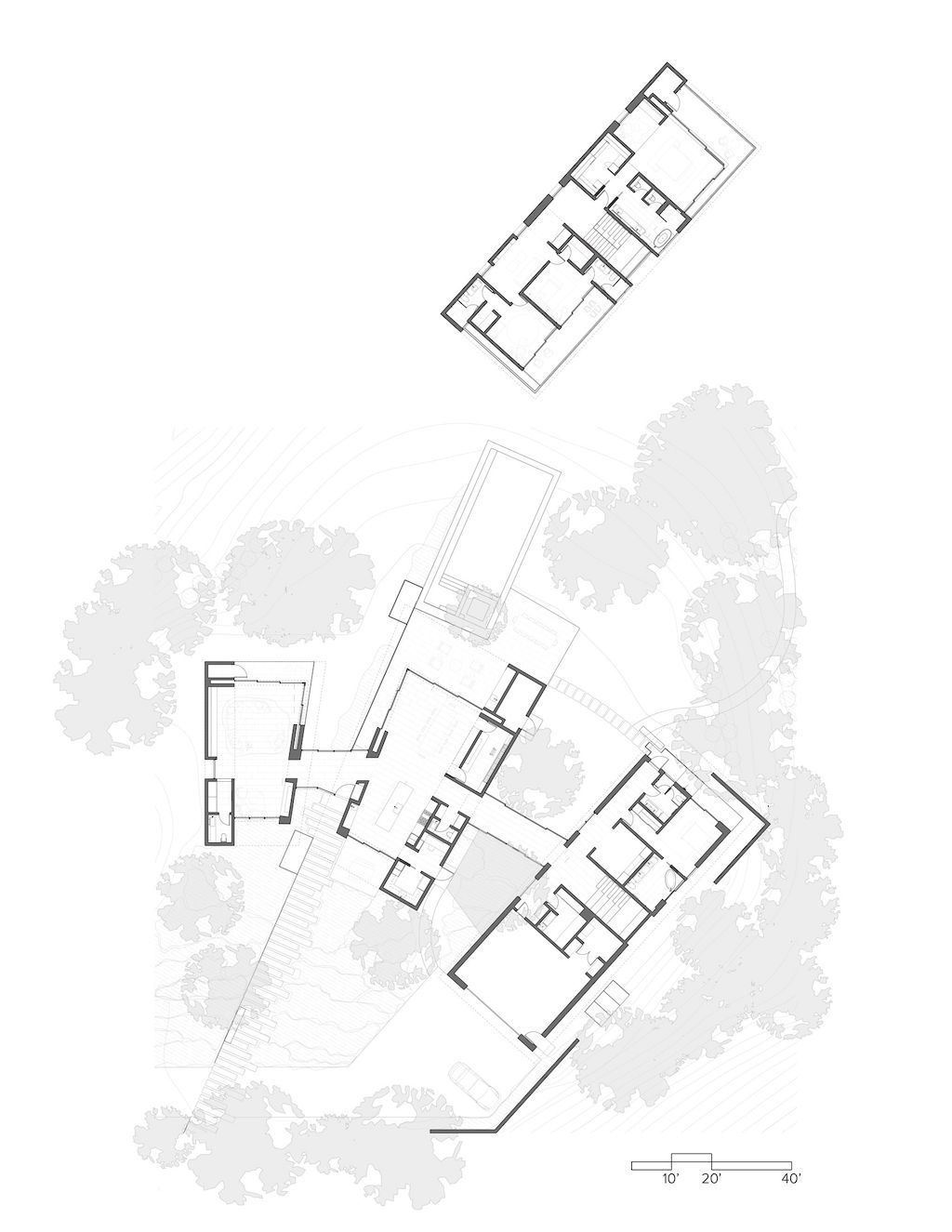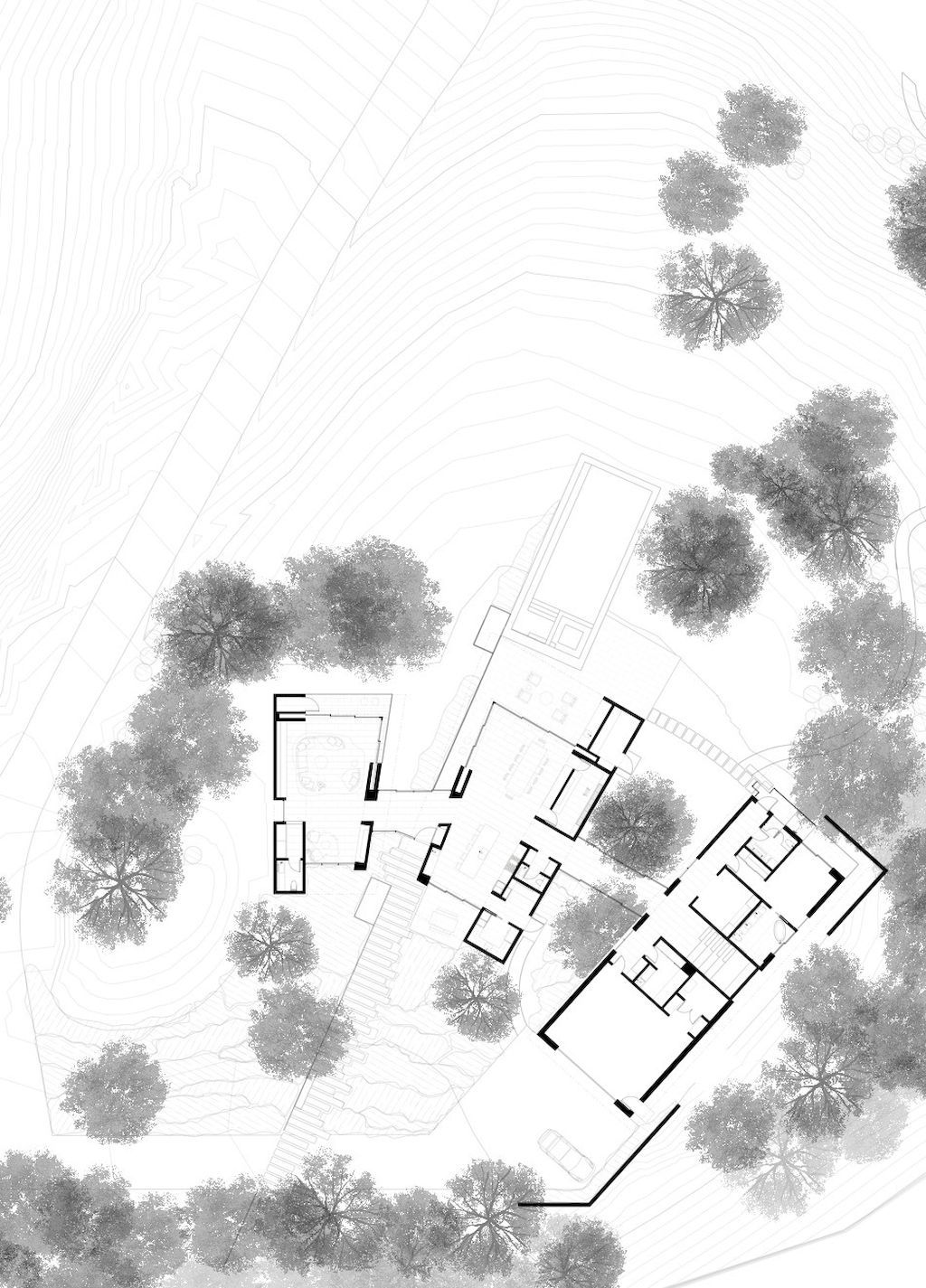 The Madrone Ridge House Gallery: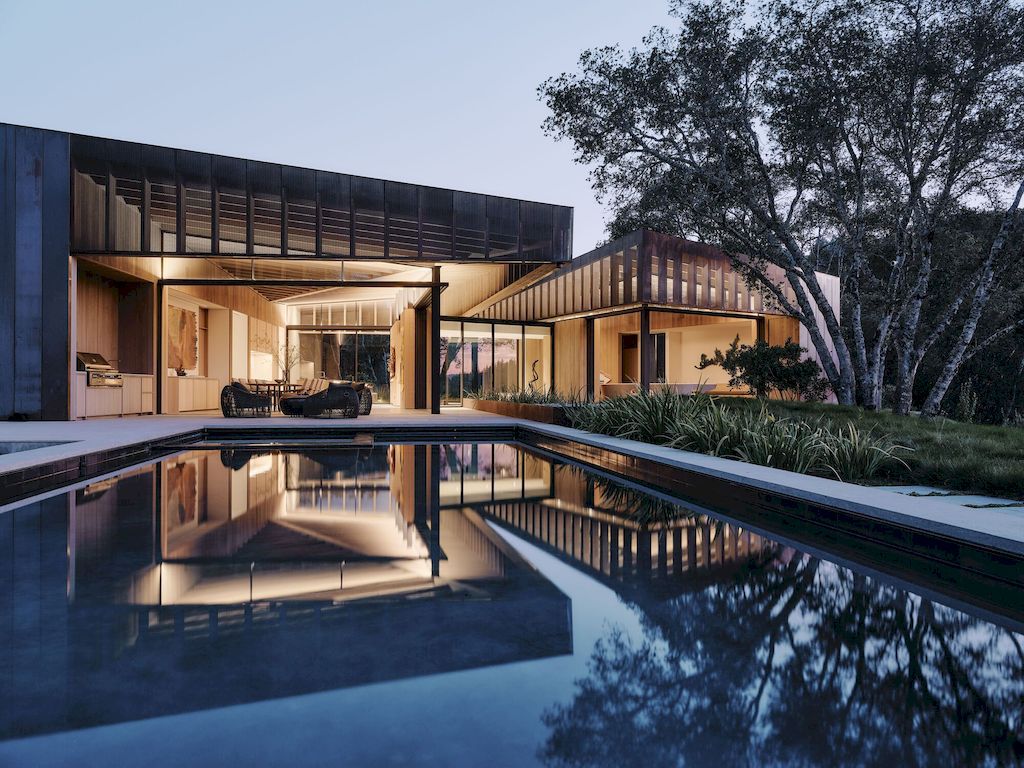 Text by the Architects: The valleys of Northern California bear the imprint of waters that flow down from its mountains, forming rivers that release into the sea. This valley is one of these valleys. Located in a 27-square-mile watershed, the valley is drained by the eponymous creek, a tributary of the Russian River. Each year, the river supplies water for the region's rich agricultural lands and sustains the regional ecology that includes the City of San Francisco. Hot dry summers in this part of the world give way to seasonal rains. In summer, the creek is nearly waterless while, during winter, the river triples in volume, nourishing the flood plain. Rainwater provides moisture and essential nutrients to the crops that cover the valley floor.
Photo credit: Joe Fletcher | Source: Feldman Architecture
For more information about this project; please contact the Architecture firm :
– Add: 1648 Pacific Ave suite b, San Francisco, CA 94109, United States
– Tel: +1 415-252-1441
– Email: info@feldmanarch.com
More Projects in United States here:
---