Date of Publishing:
Architecture Design of Paroppadi Residence
Description About The Project
Paroppadi Residence designed by Magicline Studio brings the contentment and adapts owner's demand with the sophisticated design of interior. Include living room, dining room, kitchen, bedroom and bathroom On the other hand, in an urban point of view, the house is a response to minimize the environmental impacts caused by the construction industry. Also, by giving a message 'build only what's necessary to have a celebrated symbiotic relationship with nature.
The form of roof characterized by an inversion of a standard roof form. With two roof surfaces sloping down from opposing edges to a valley near the middle of the roof, which captures maximum rainwater and also tucks in the solar panels required for harvesting energy needs of the building. The house designed for a family of 6 members. It located in a very urban context with a corner plot in Kozhikode. Also almost all the neighboring buildings adjacent to it cover the complete plot with a high building footprint. Paroppadi residence is just the opposite of it with minimal building footprint. The building has a footprint of only 40% respective to the site, thus having a possibility of maximum vegetation and area for groundwater recharging.
The entire house tucked towards the Eastern side (rear of the site). Thus allow the Western side to be completely landscaped which acts as a noise/ pollution and Western sun buffer. Hence, proving a very ideal scenario in the interior spaces of the built environments. Also in doing so, the corner of the site is open and adds in to the quality of the street by not overpowering the street.
The Architecture Design Project Information: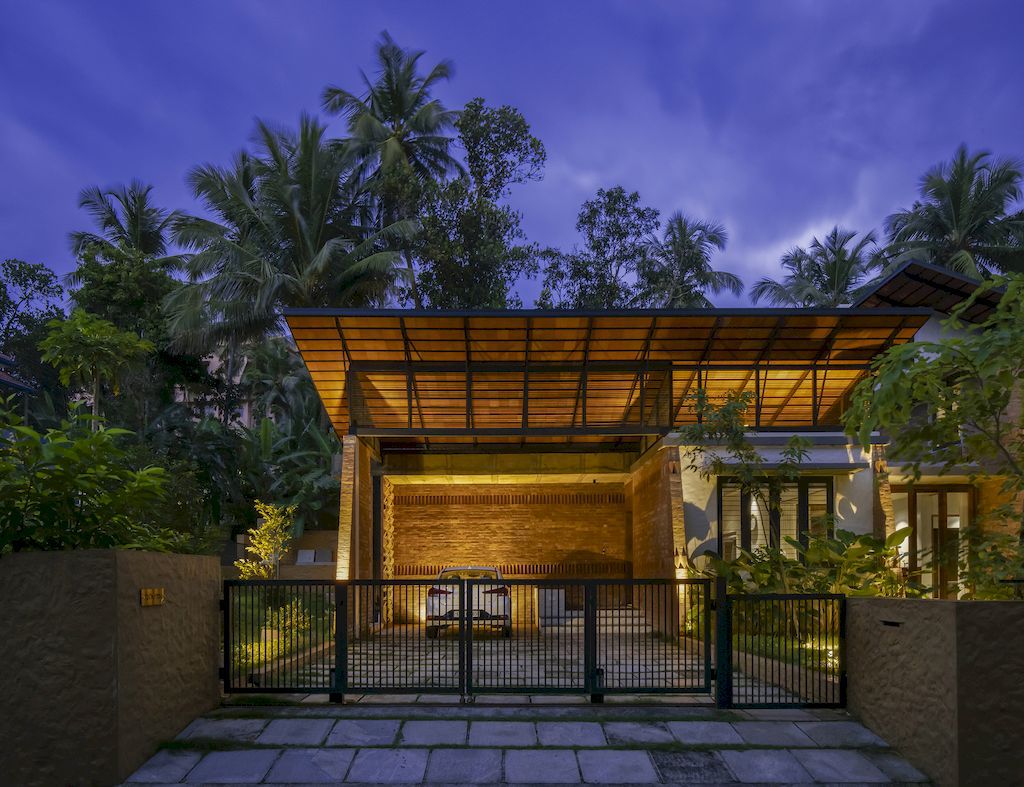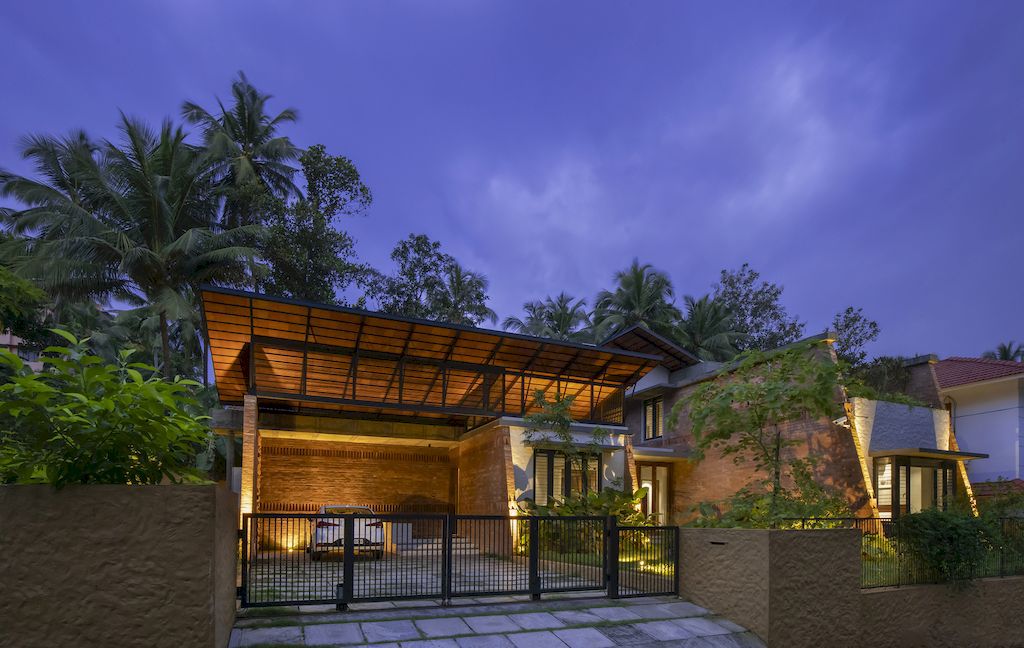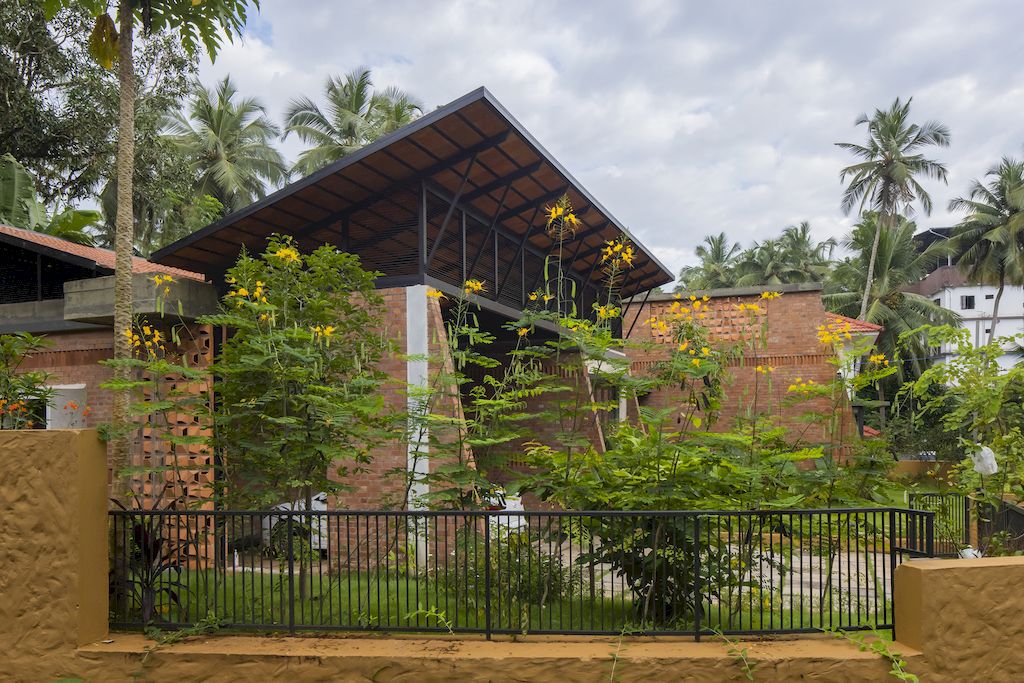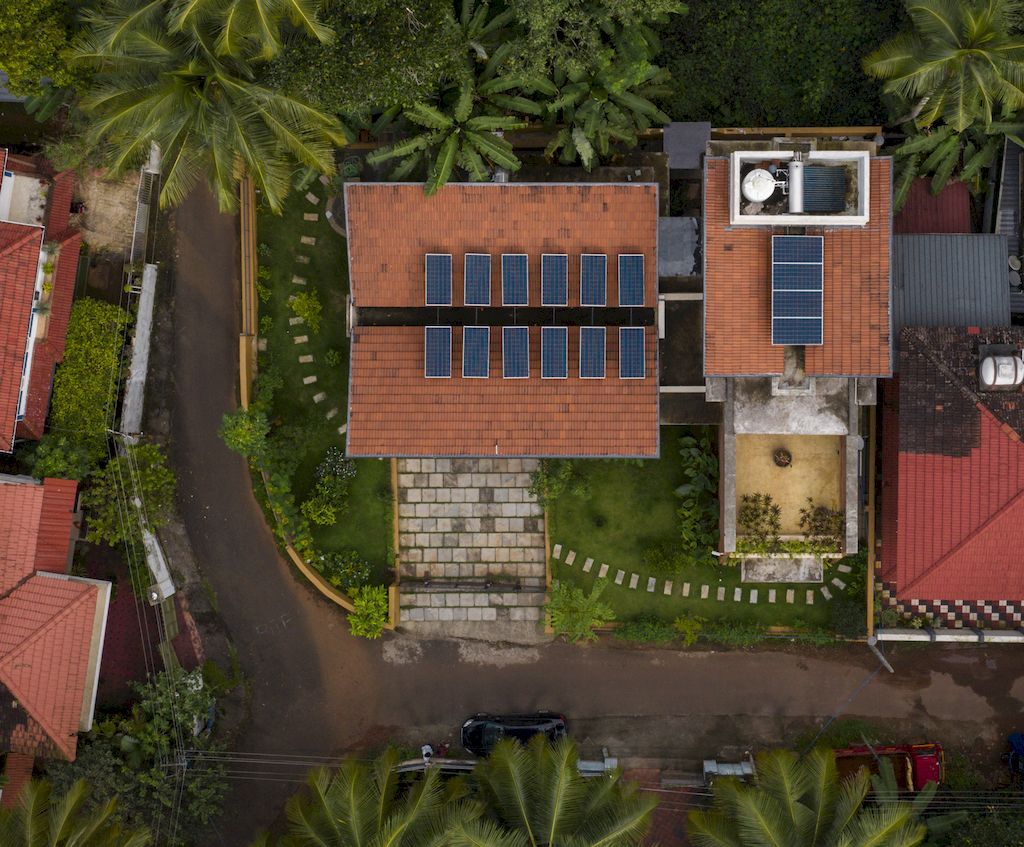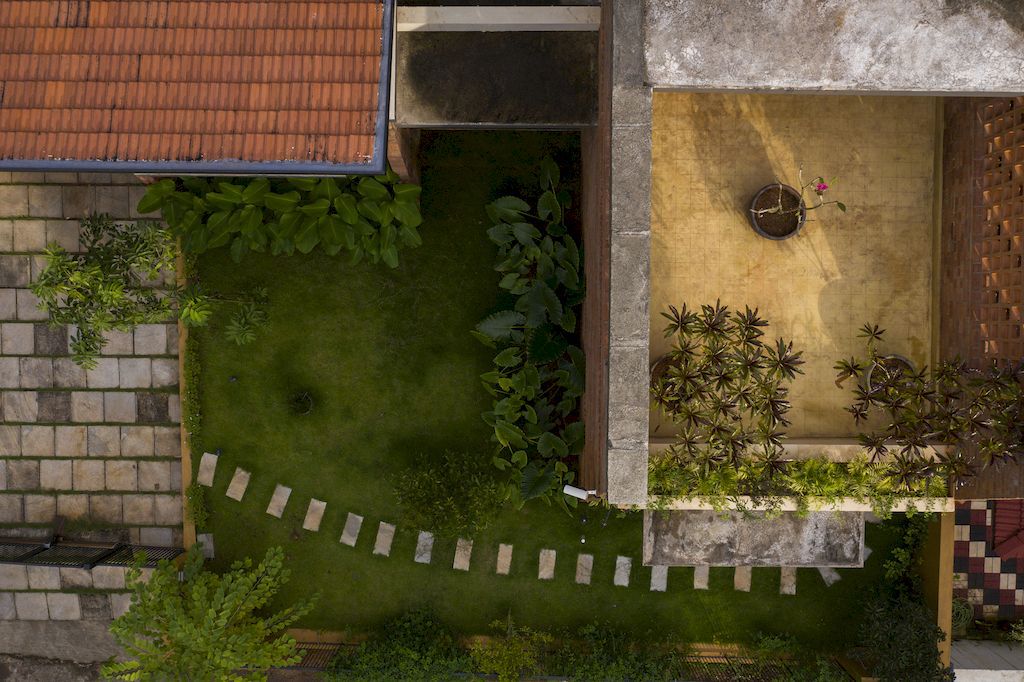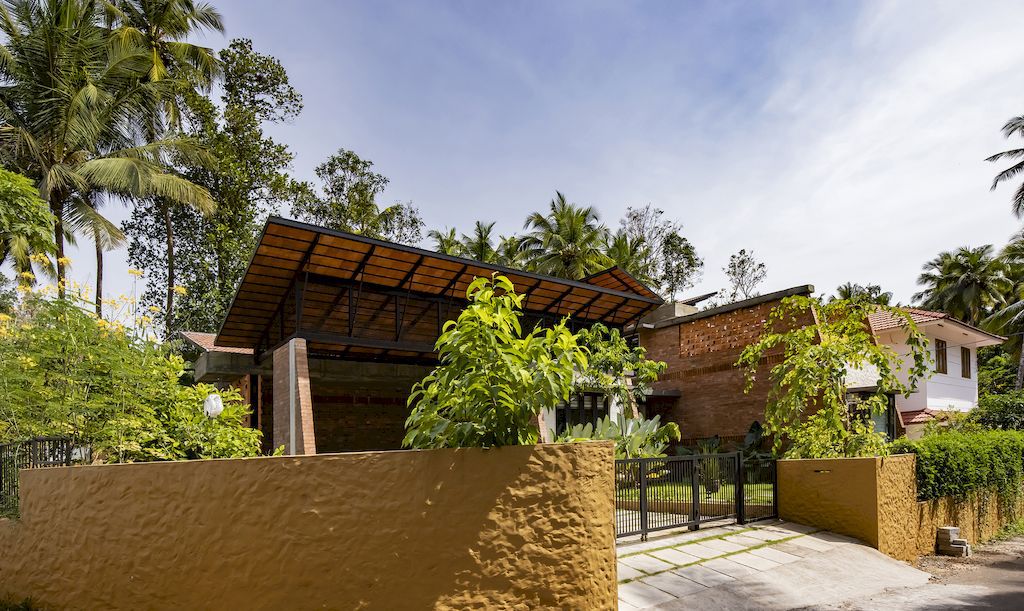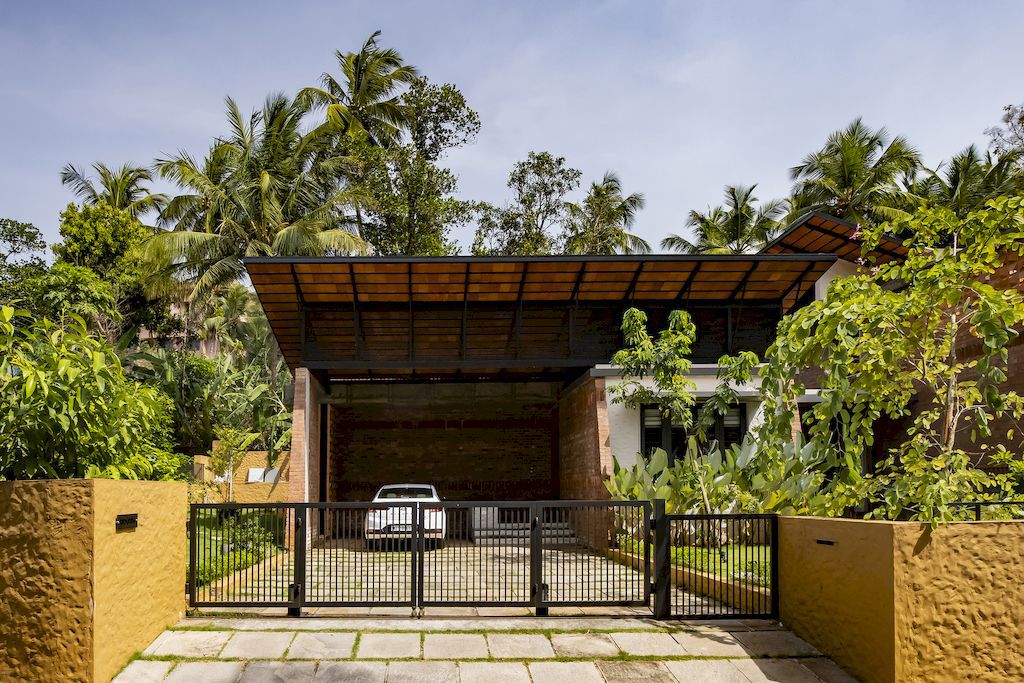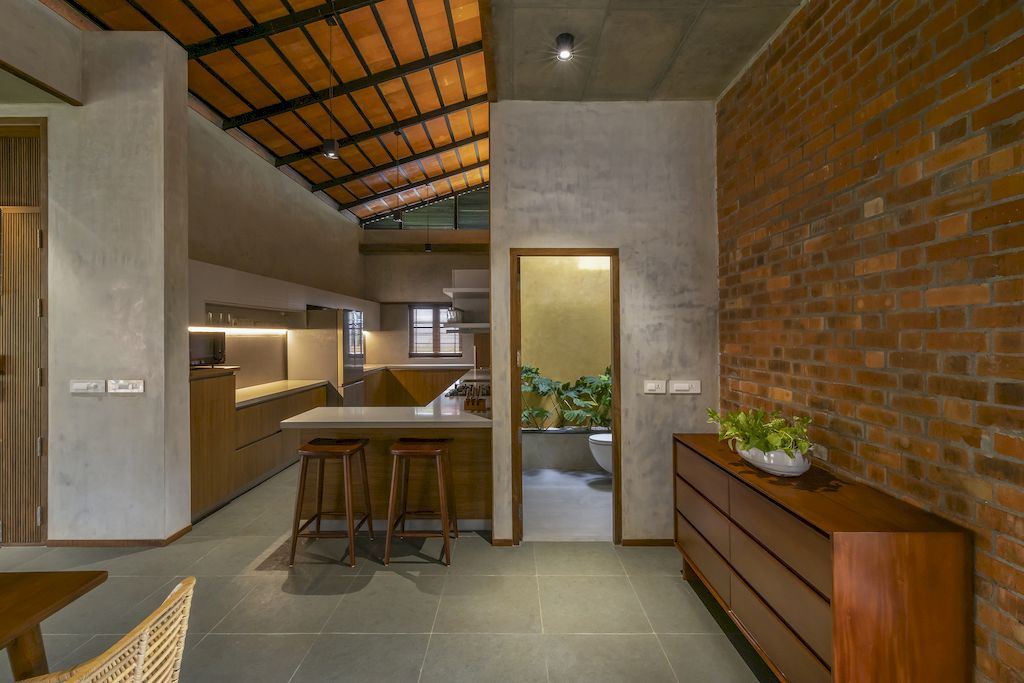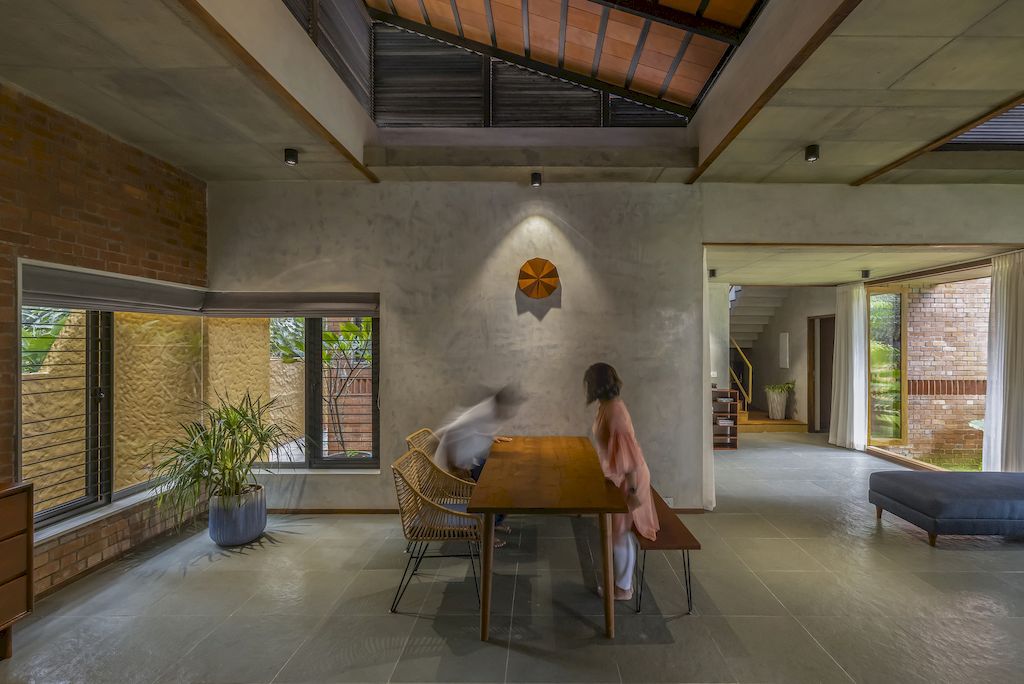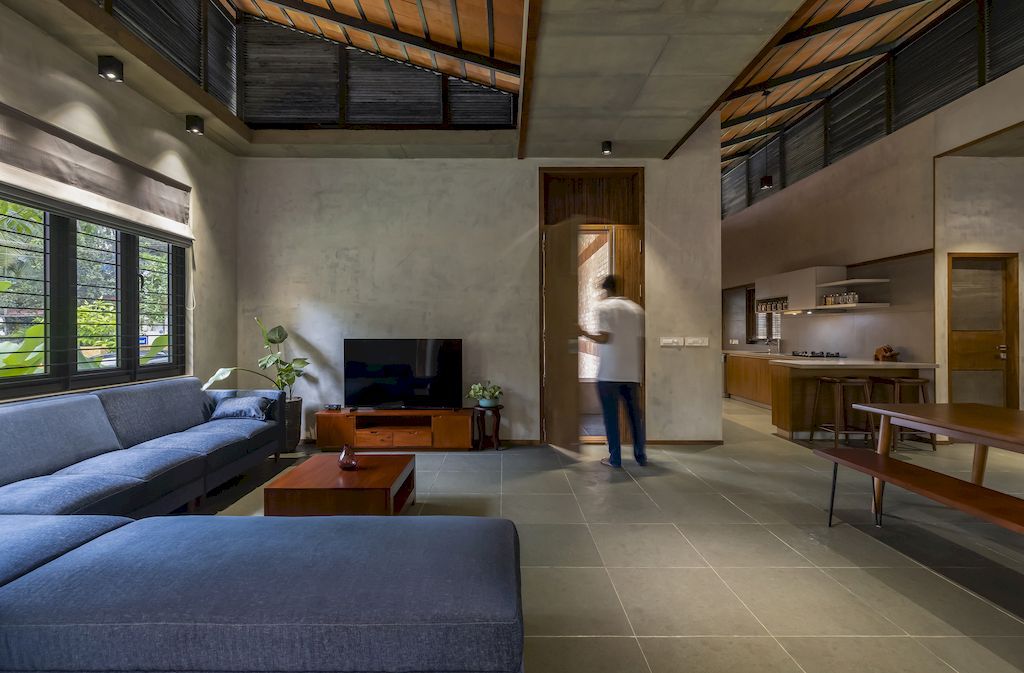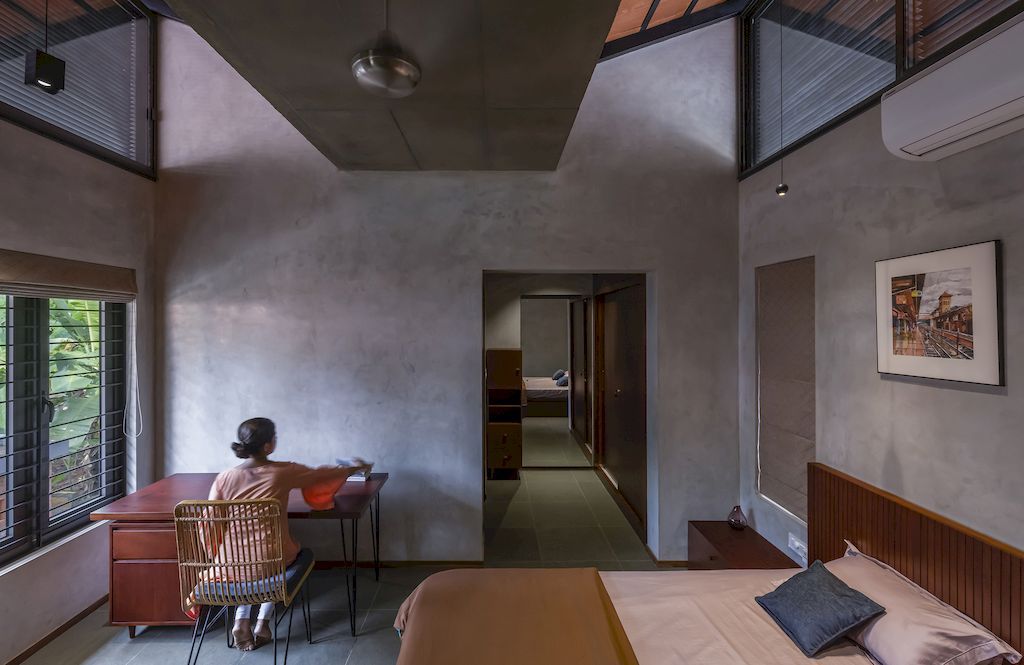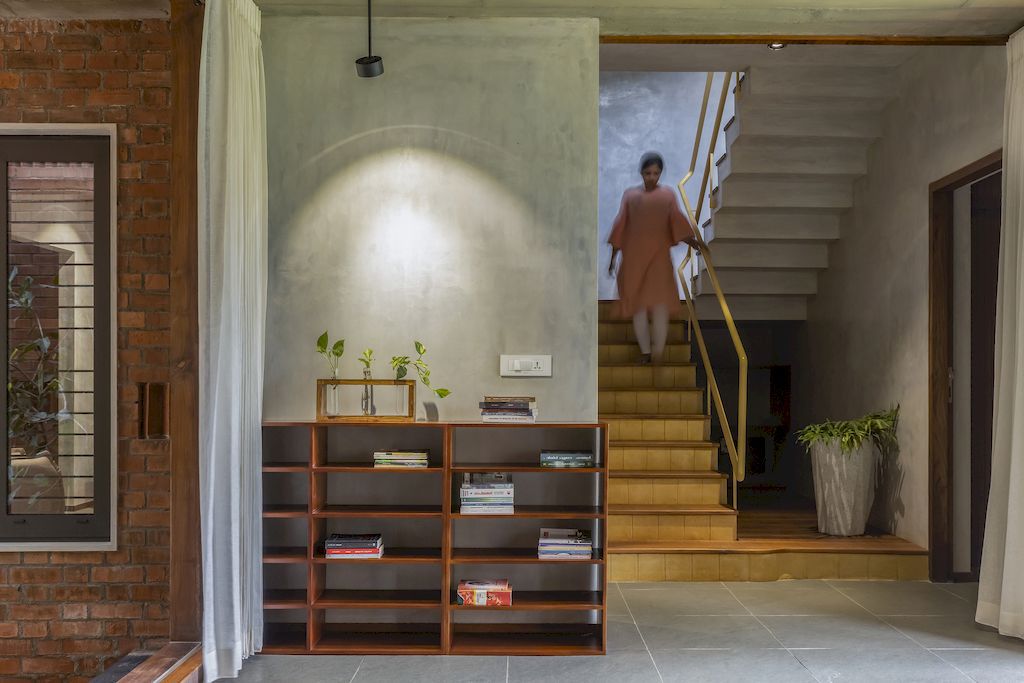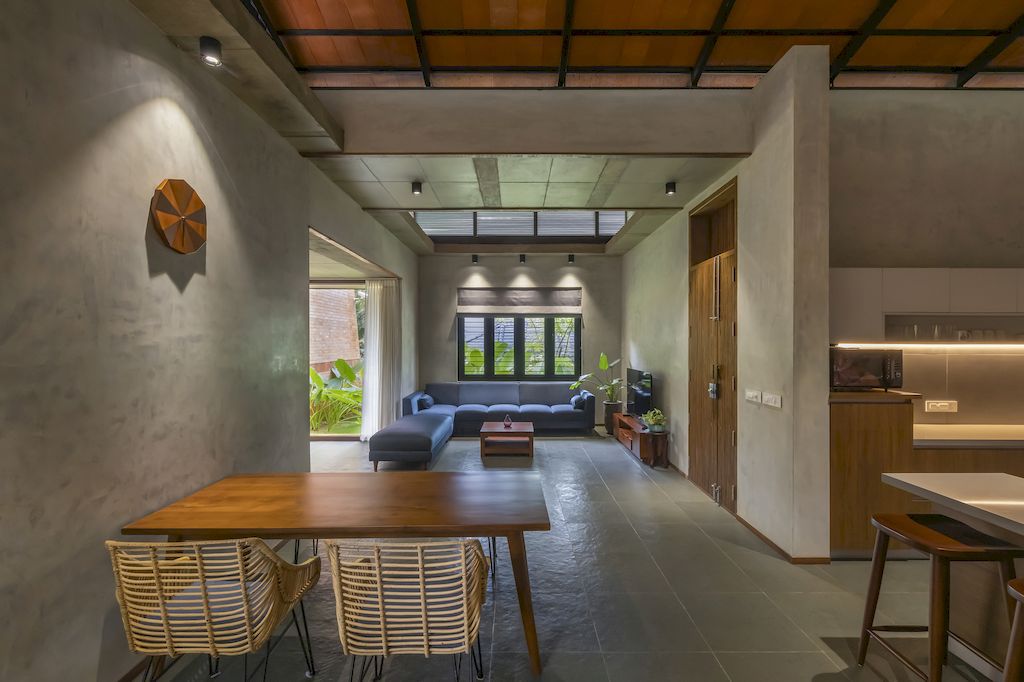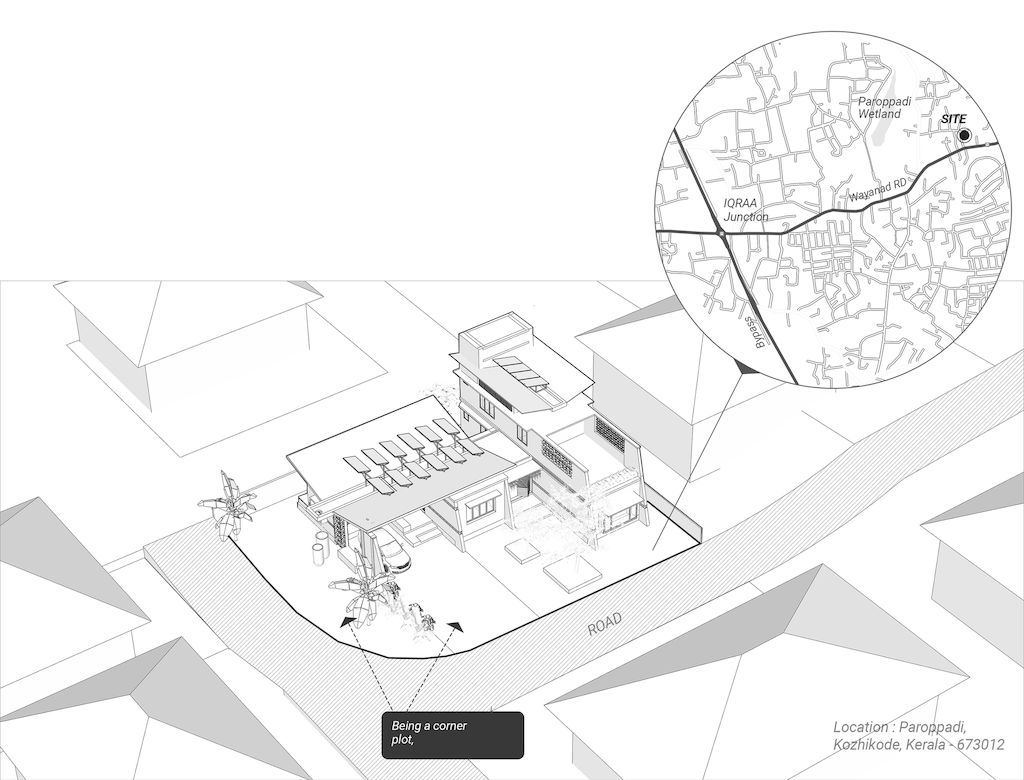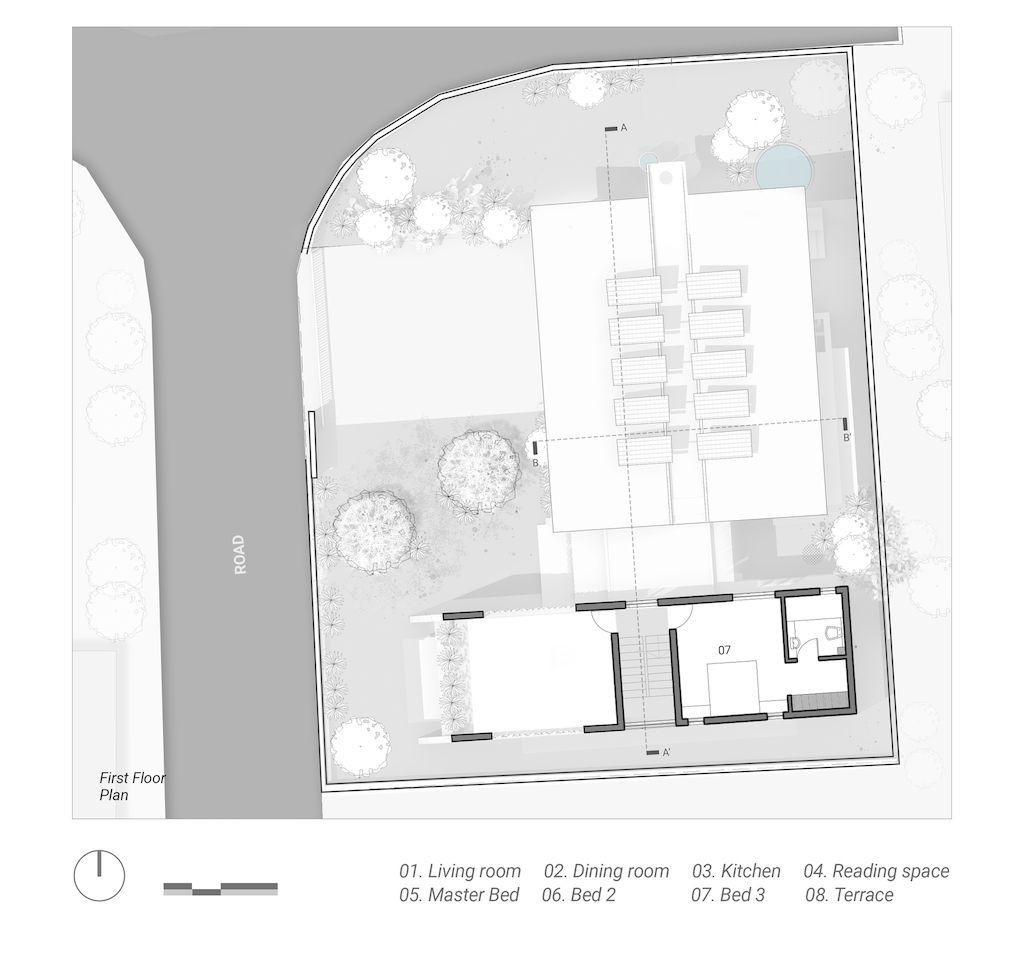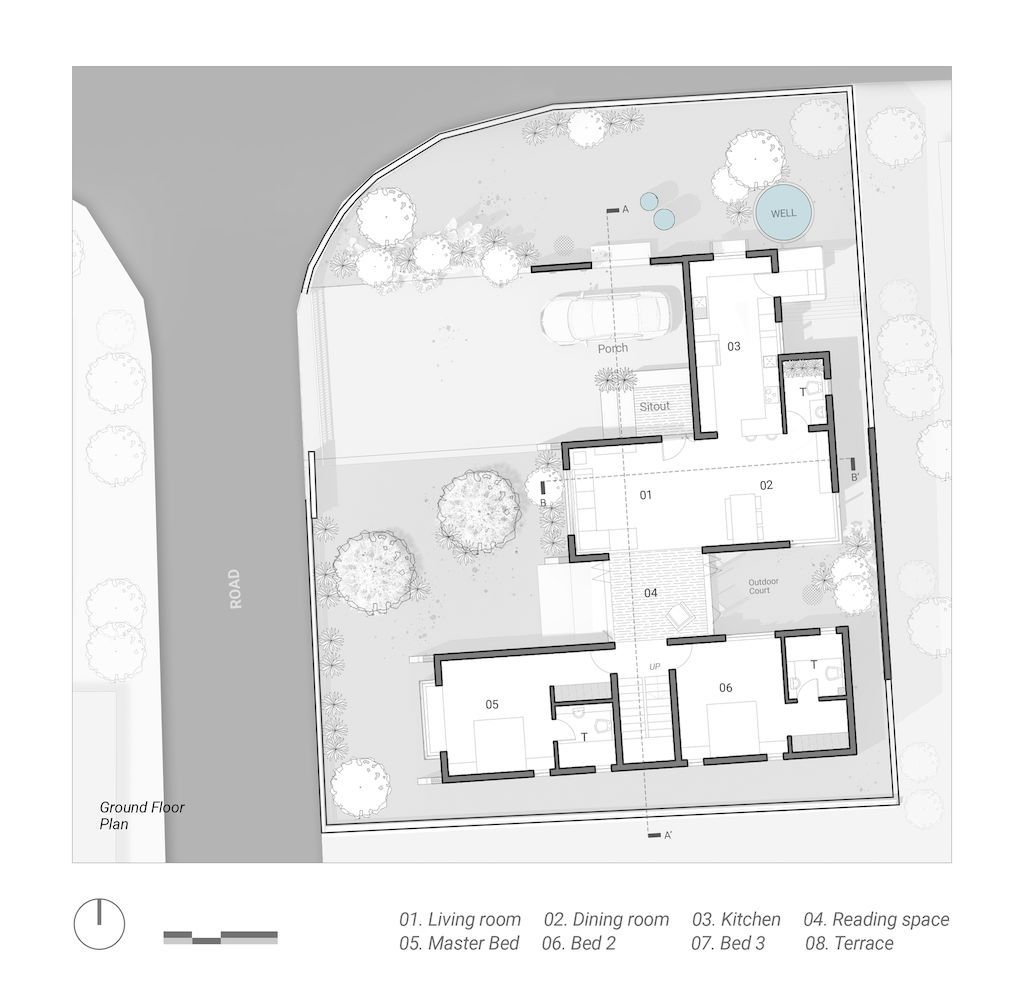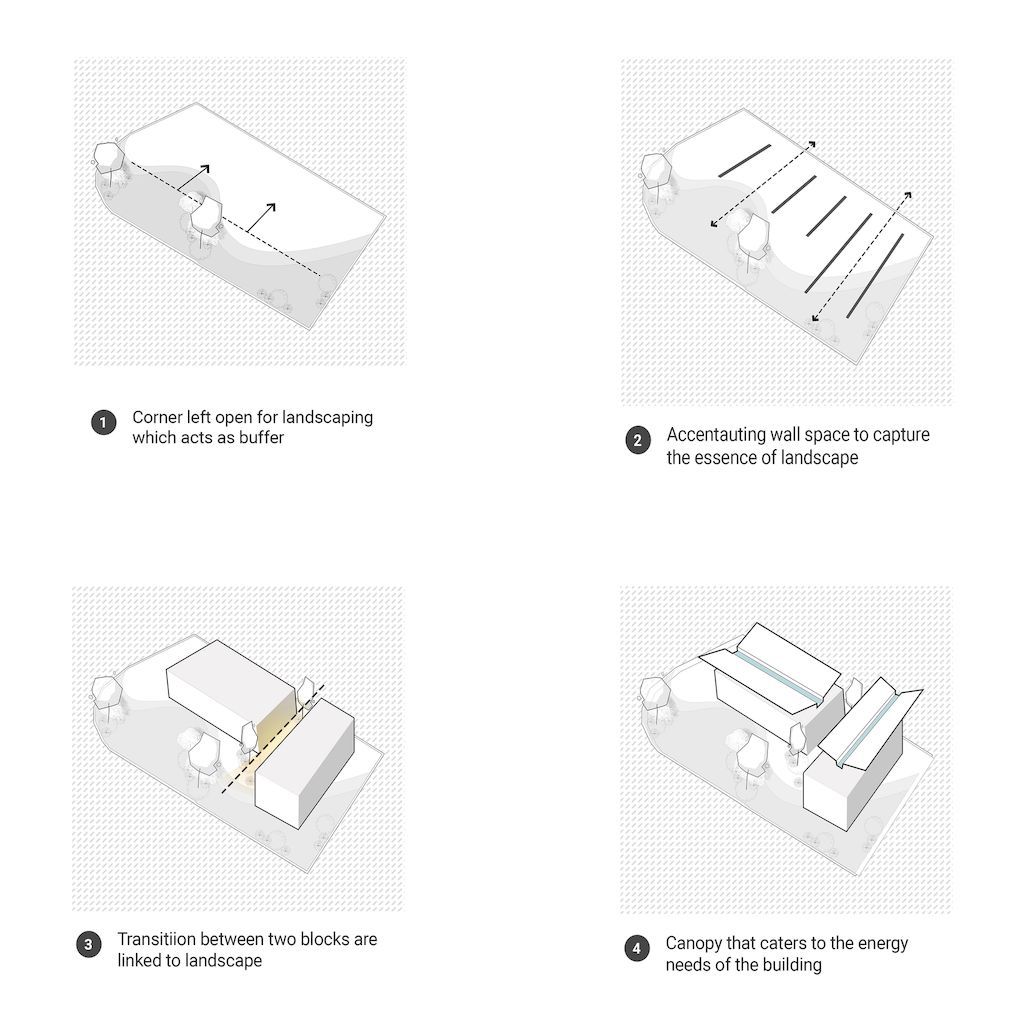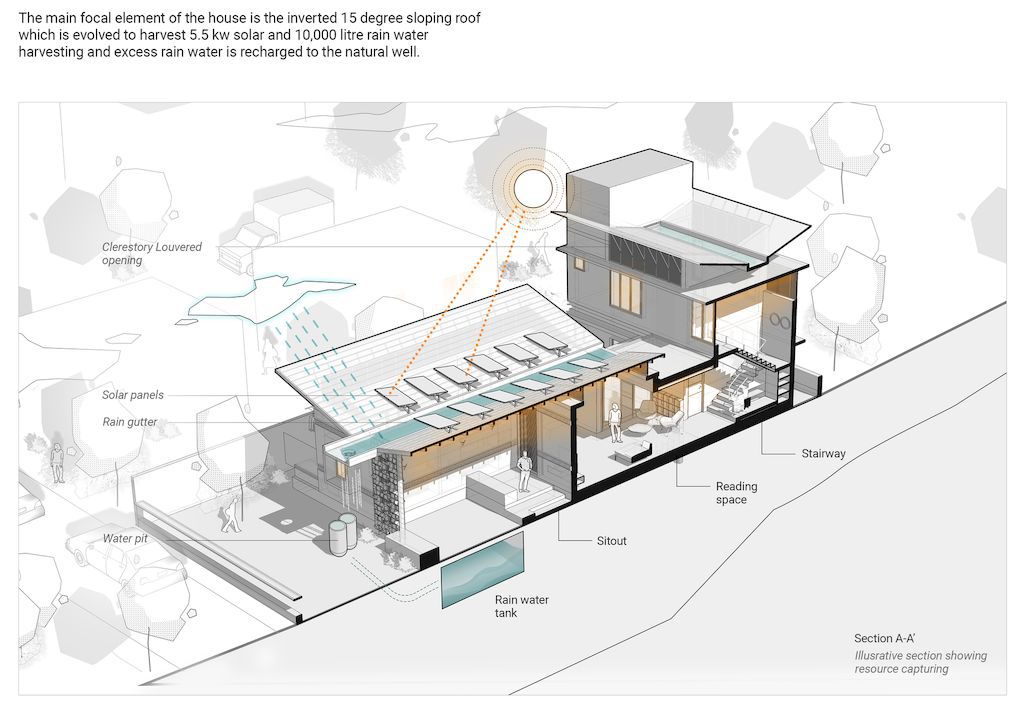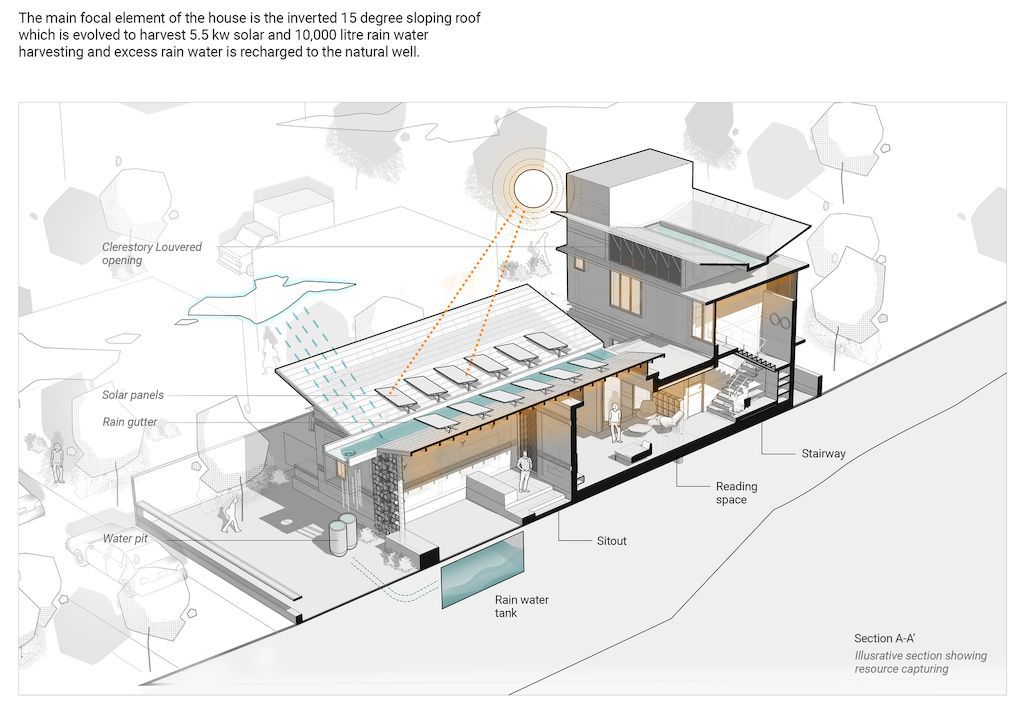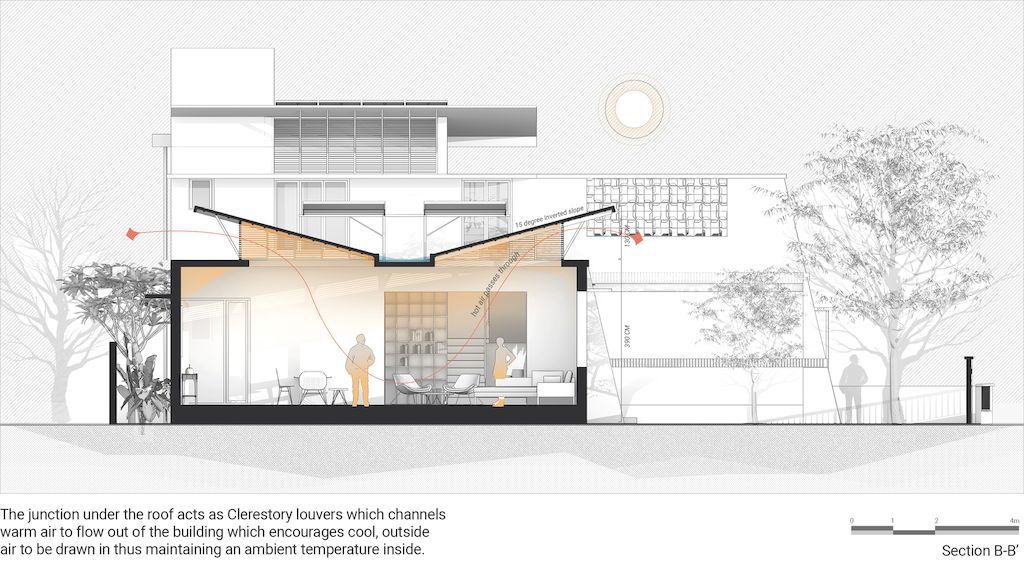 The Paroppadi Residence Gallery:
Text by the Architects: "Often a building is only a roof, columns, and floors-the roof dominant, shielding, giving contentment of shelter."_Geoffrey Bawa.
Photo credit: Running Studios | Source: Magicline Studio
For more information about this project; please contact the Architecture firm :
– Add: 1st floor, M.T.I Complex, Kannur Rd, West Hill, Kozhikode, Kerala 673005, India
– Tel: +91 77364 83326
– Email: [email protected]
More Projects in India here:
---