Date of Publishing:
Architecture Design of RA House
Description About The Project
The RA House designed by RA House, involved designing a main house for a family of four and a smaller second home for the grandparents, all on a single floor with outdoor access. The challenge was to ensure privacy for each unit on a 600 m2 lot. By utilizing the sloping topography, the designer positioned the parking in the lower area and placed the apartment that benefits from its exclusive front garden. In addition to this, in the cross section, the main house on a higher level has direct access to the rear garden via a large porch, connect it to a recreational pool. The bedrooms also have access to the garden through descending stairs. While the master bedroom enjoys privacy with an elevated terrace.
On the other hand, the house's layout follows the trapezoidal shape of the terrain, leaving a front garden for the smaller apartment and parking access. This arrangement allows for a spacious rear garden for the main house. Take advantage of the regulations, the designer extended the roof to occupy the entire width of the lot. Also, create more garden space and incorporate the program within the lateral setbacks. The construction consists of load bearing concrete walls, a retaining wall for level changes. And a metal beam system with a lightweight roof, provide open and expansive spaces. The front facade features handmade brickwork with controlled openings for optimal lighting in each area.
Indeed, this house seamlessly blends with the surrounding topography and vegetation. While offer high quality interior spaces. Also, traditional materials such as concrete, brick, and steel are utilized to create a modern house that suits modern living conditions, emphasizing the importance of housing within the family's life.
The Architecture Design Project Information: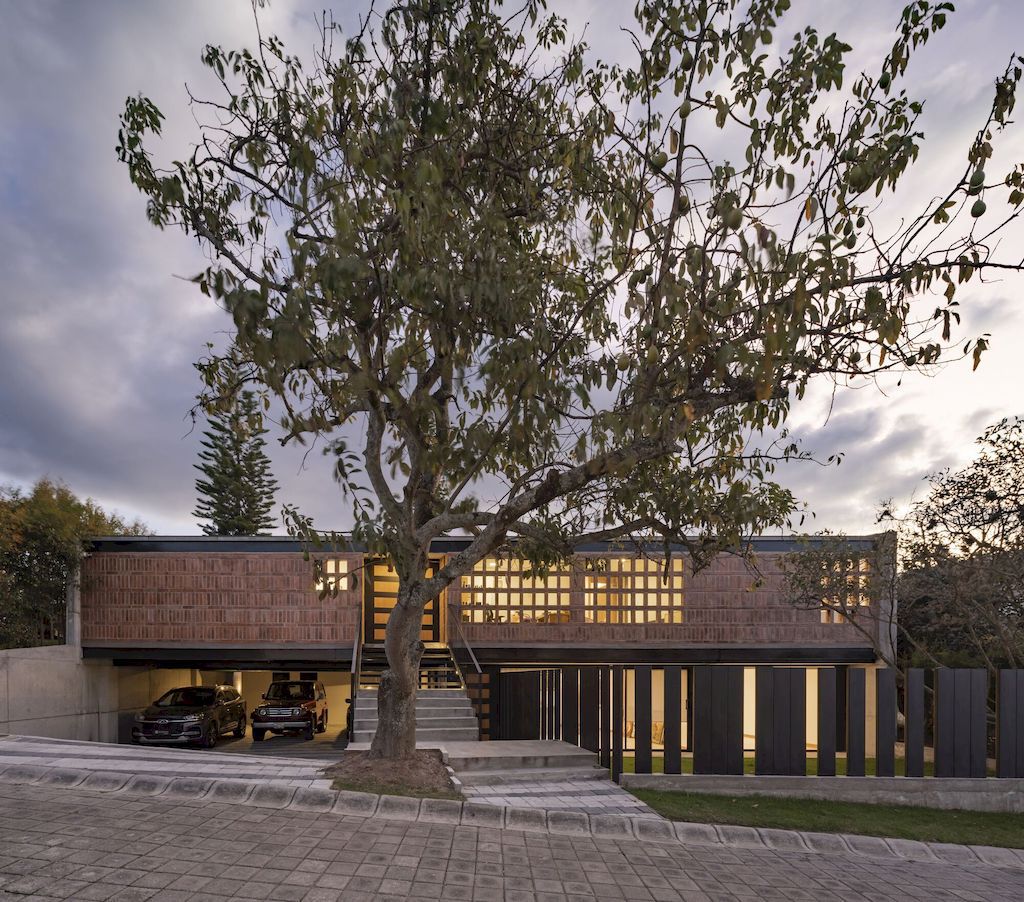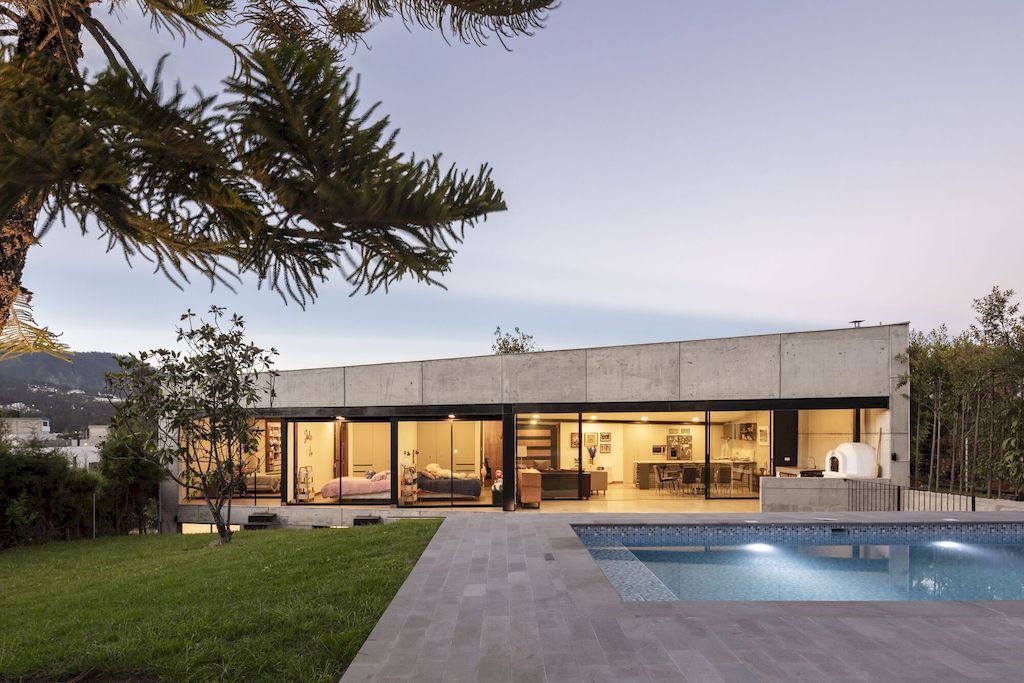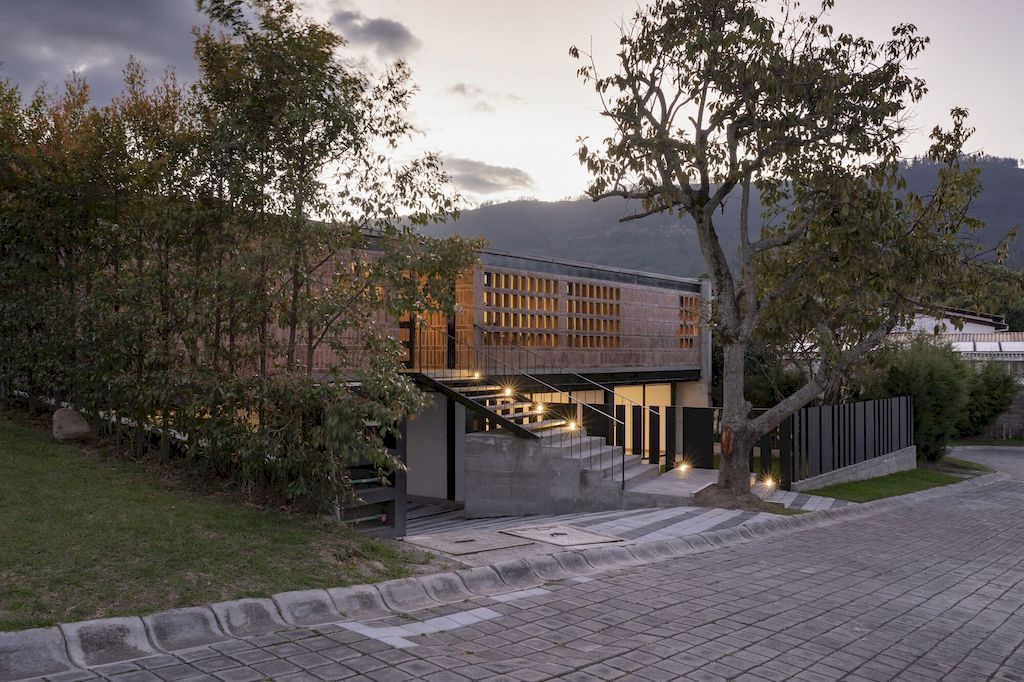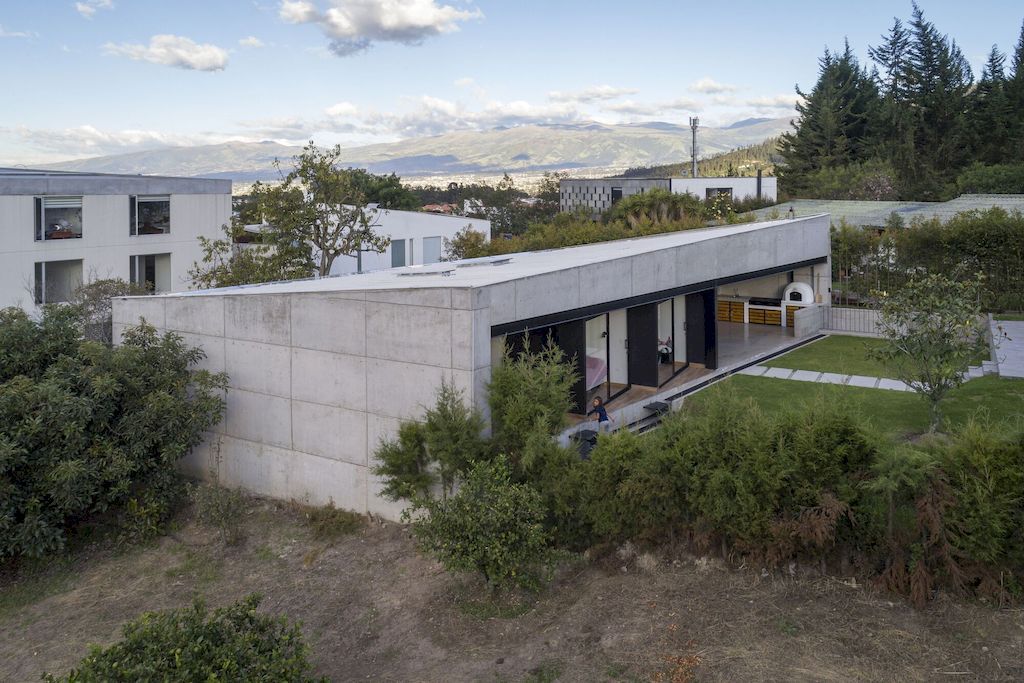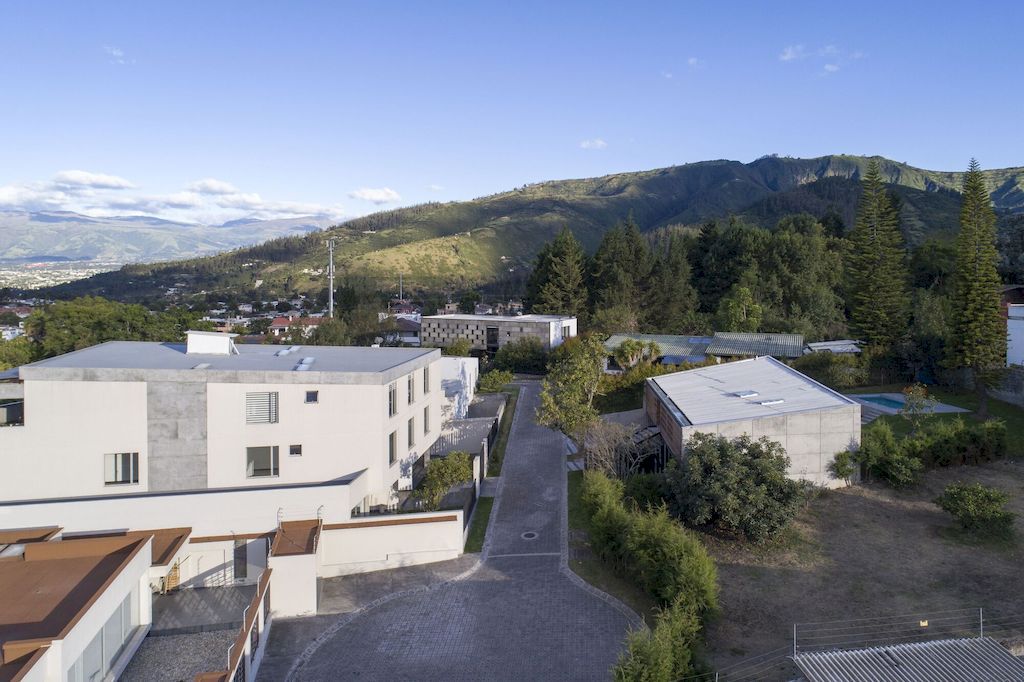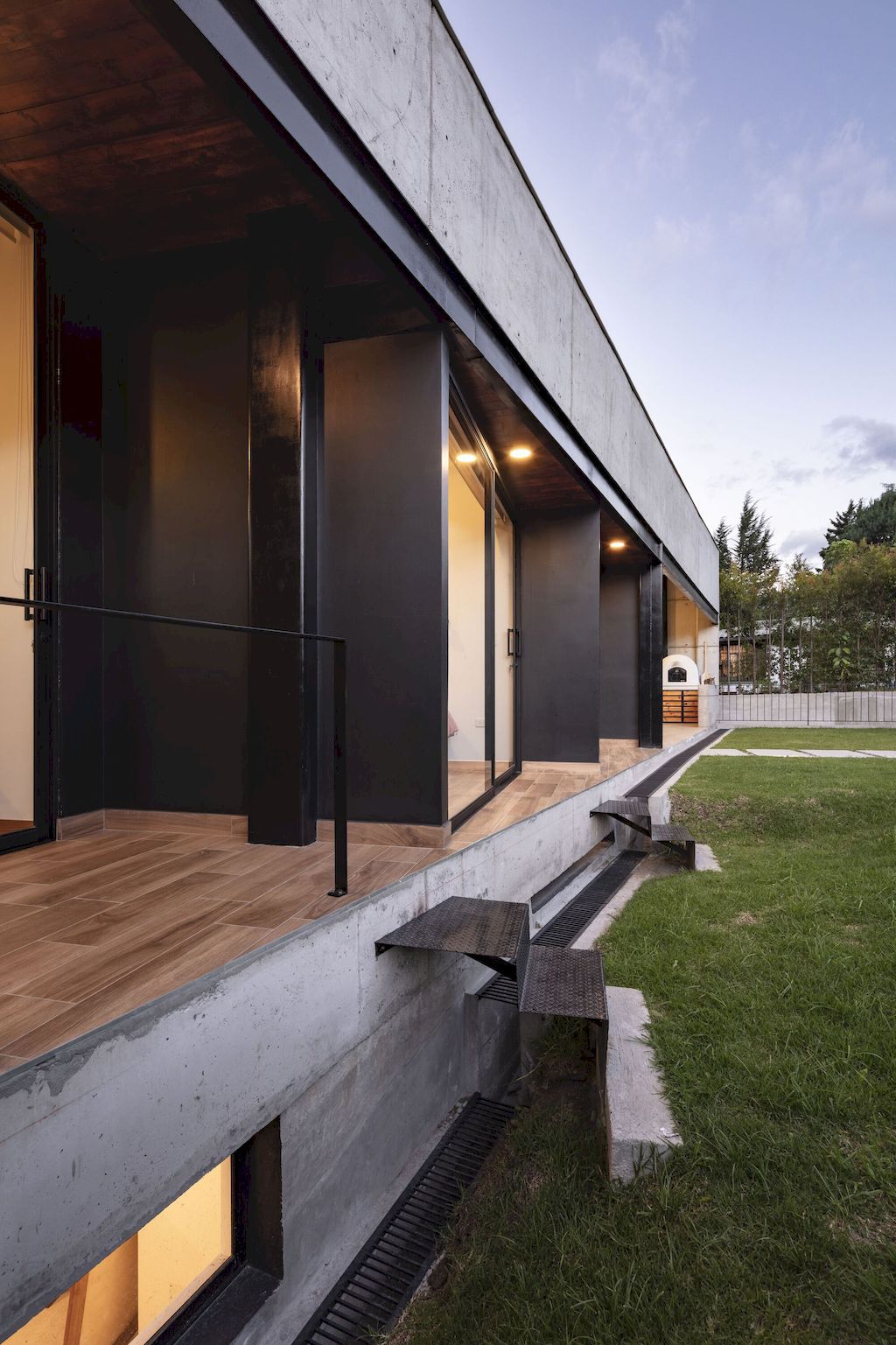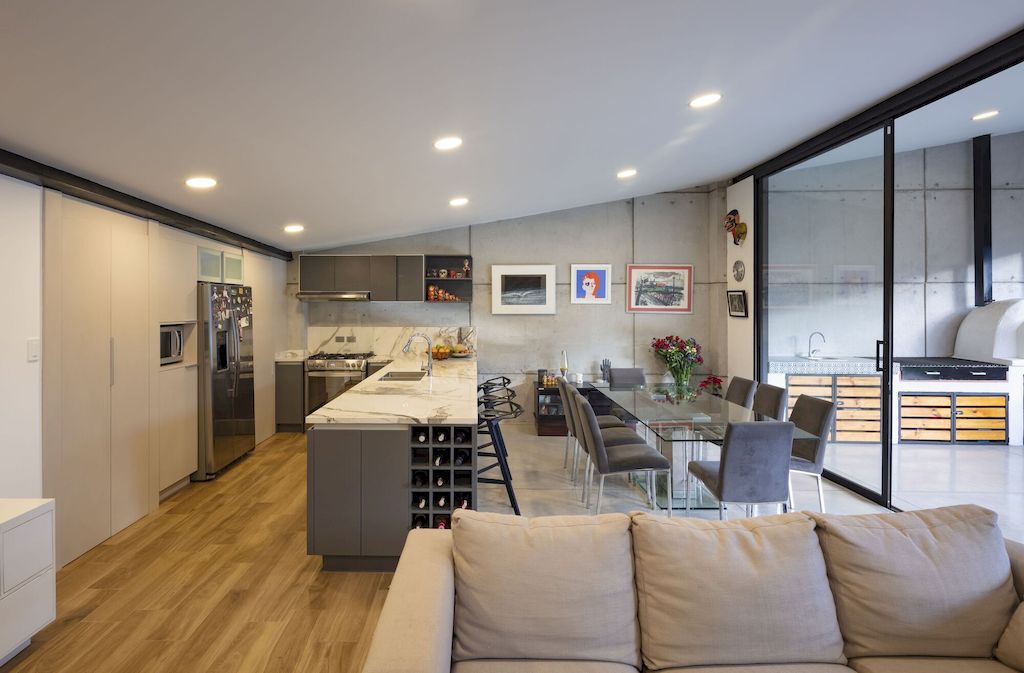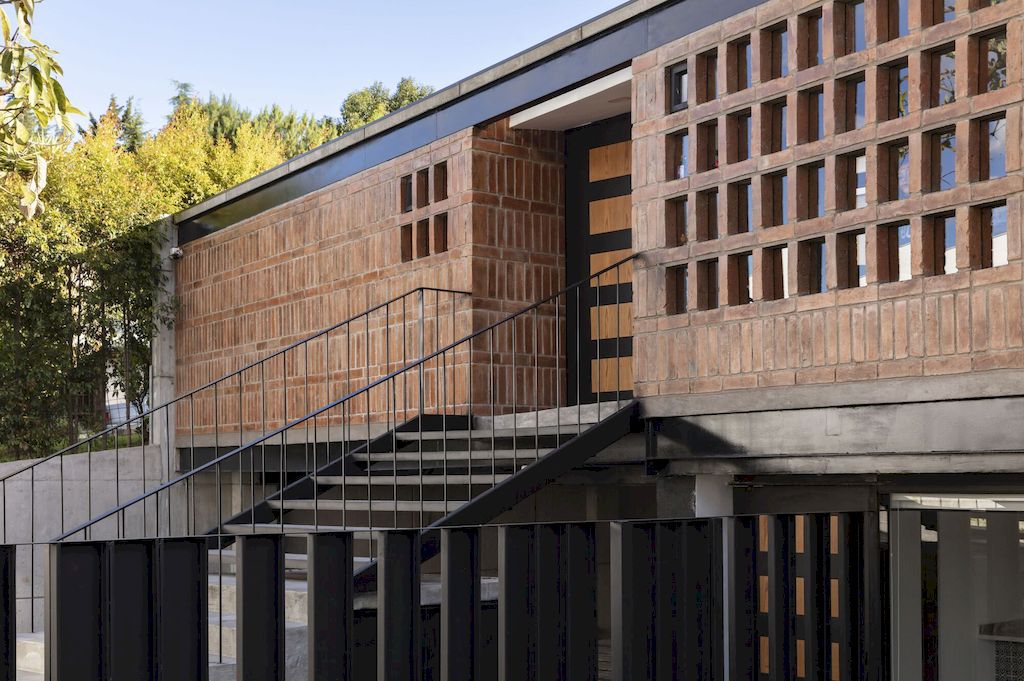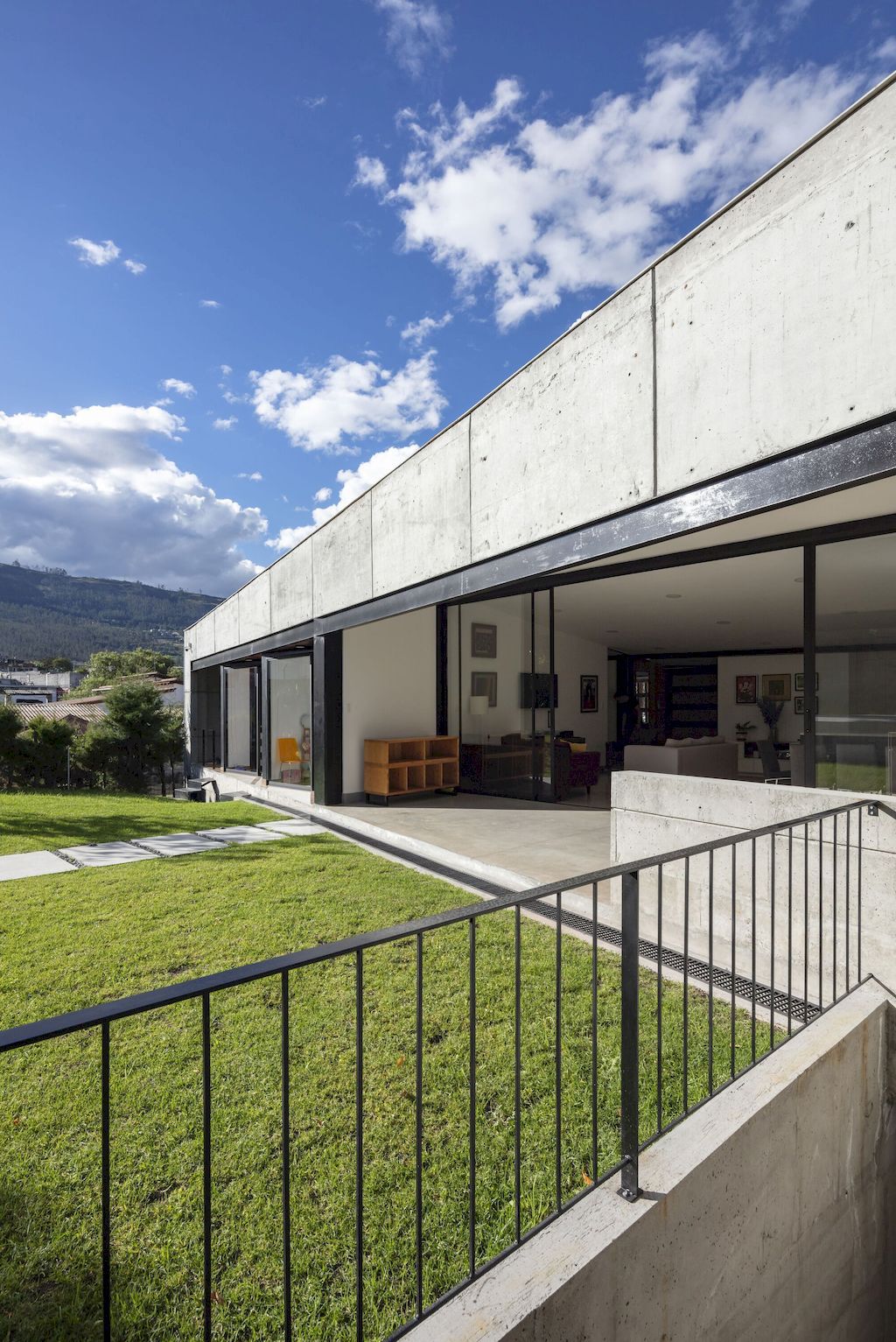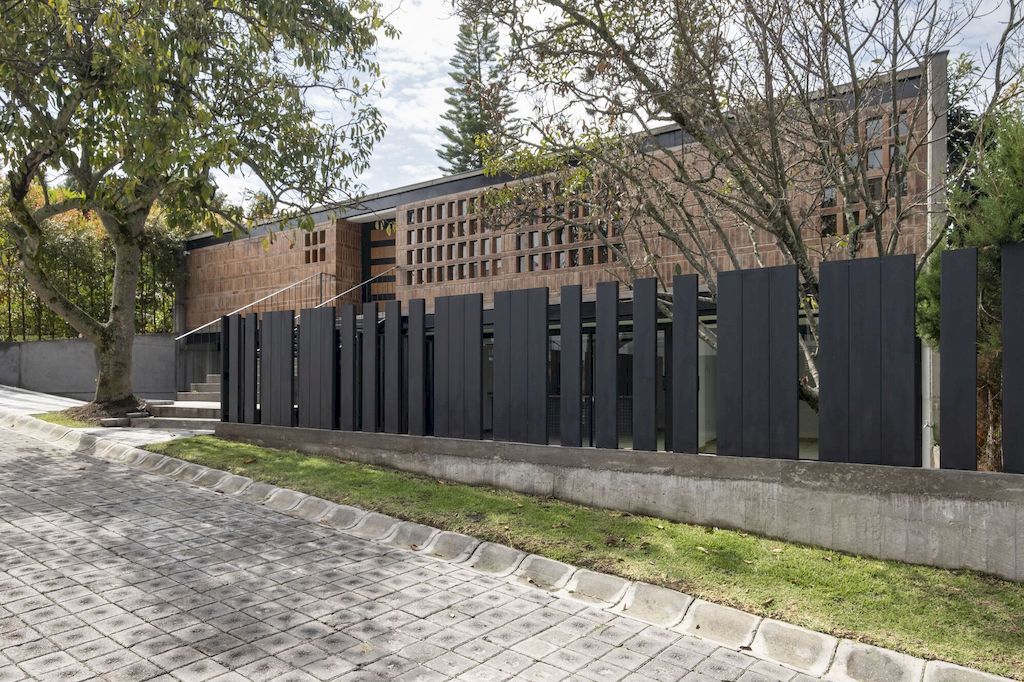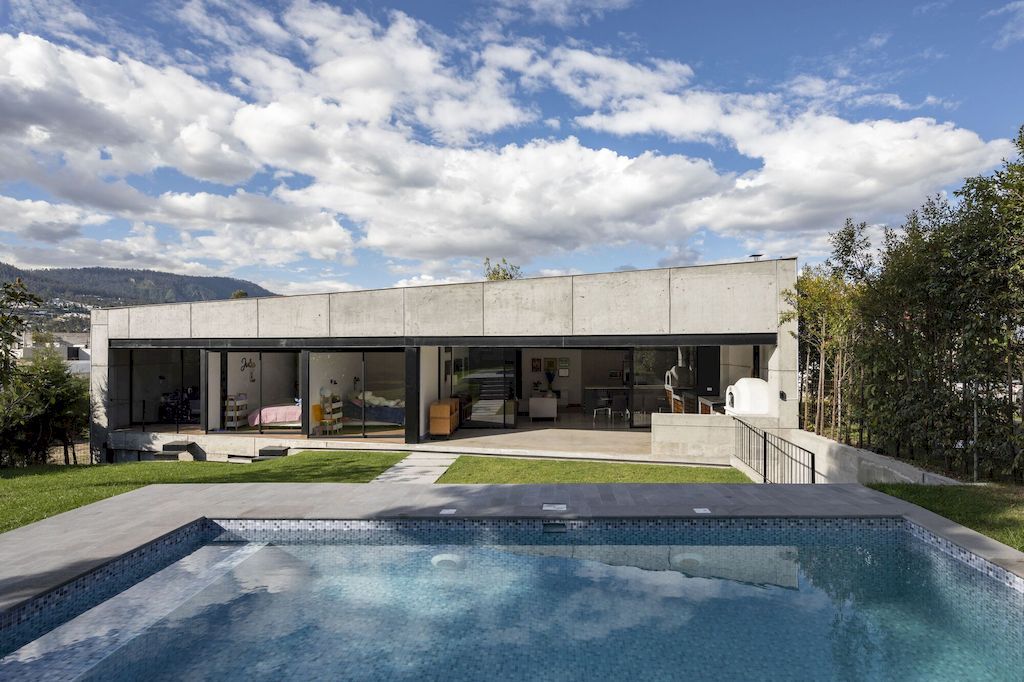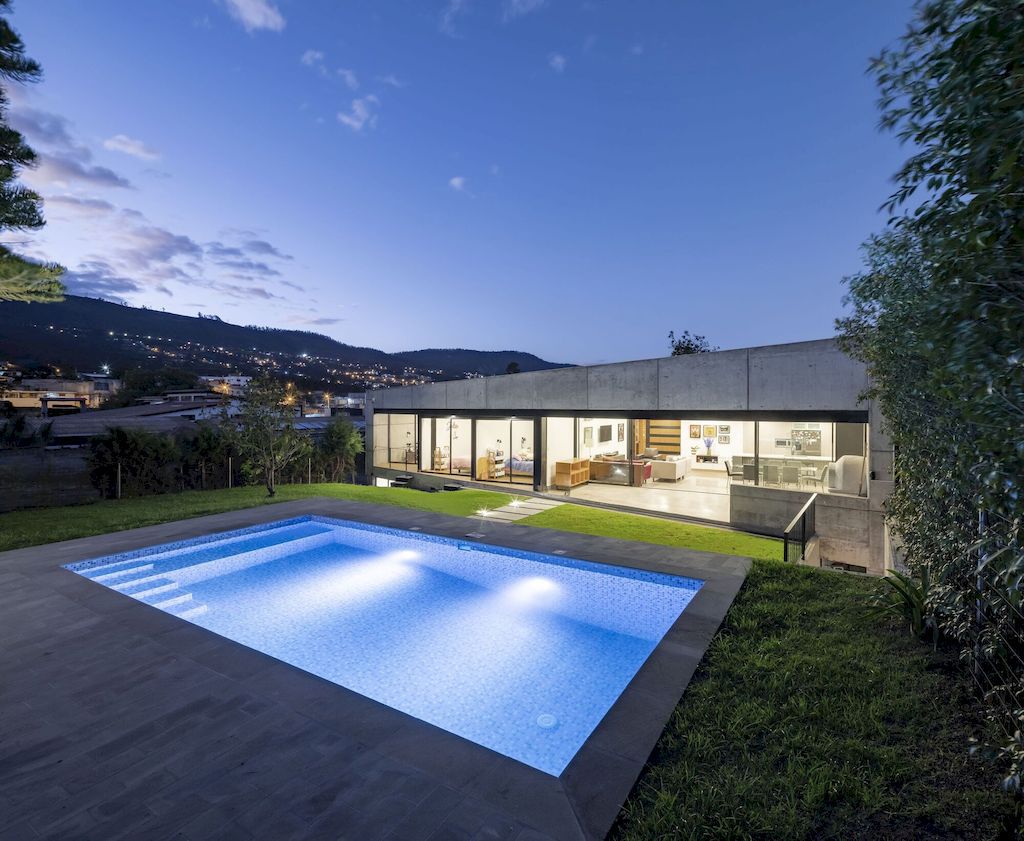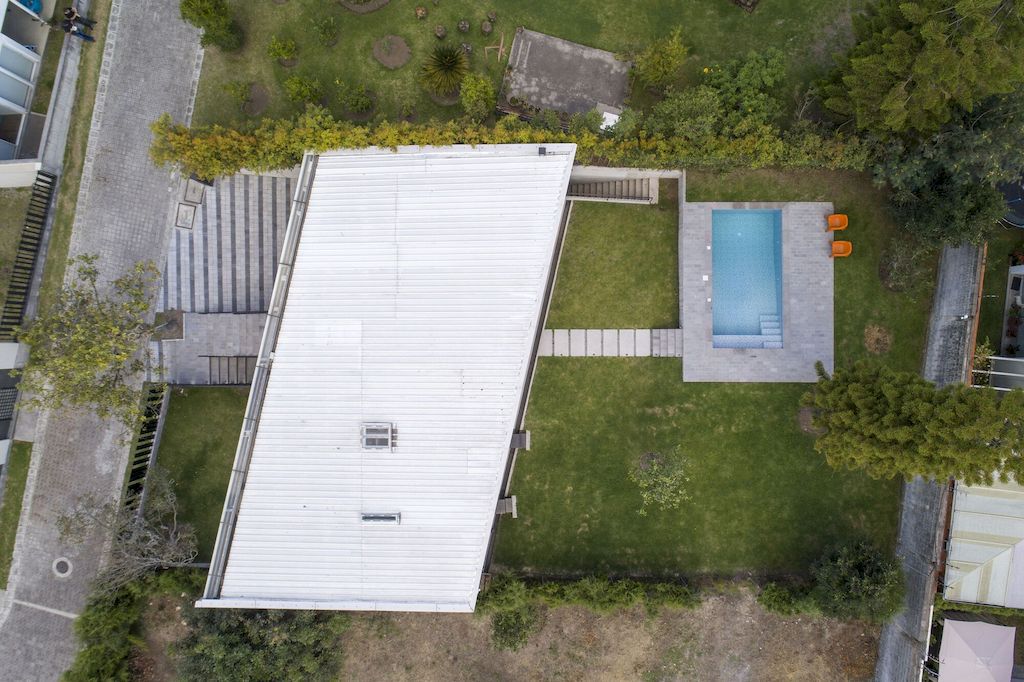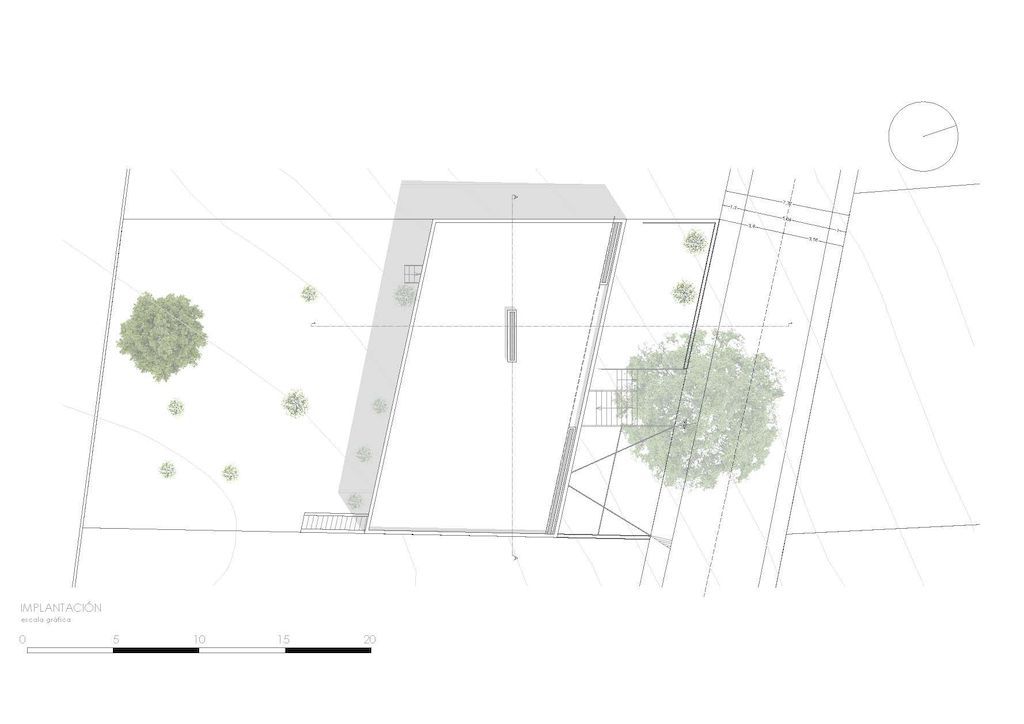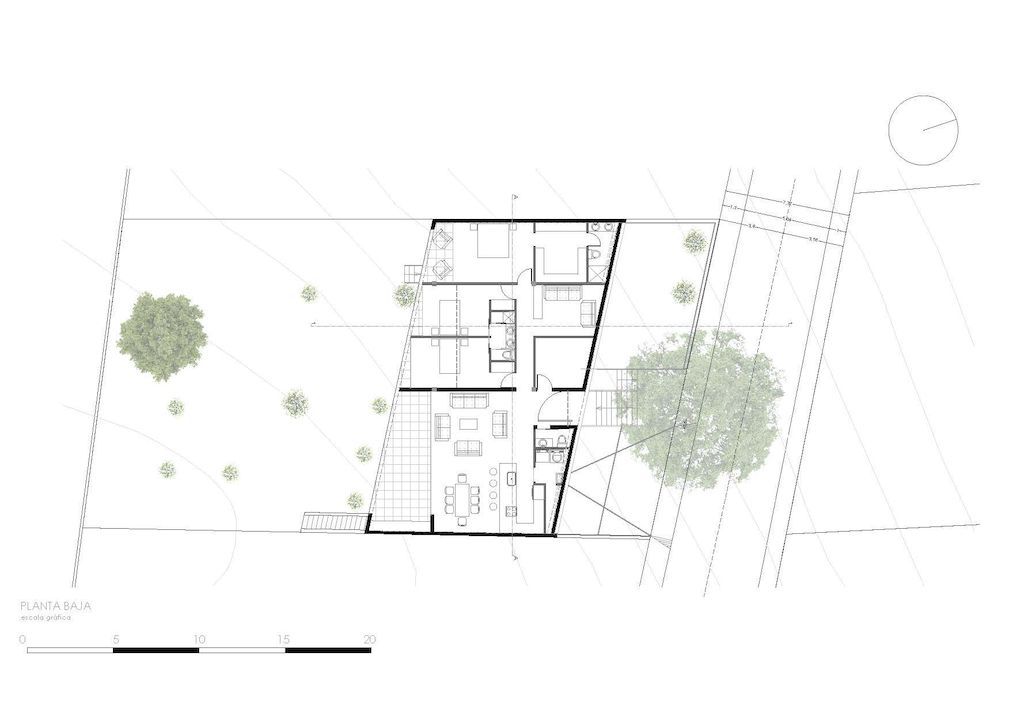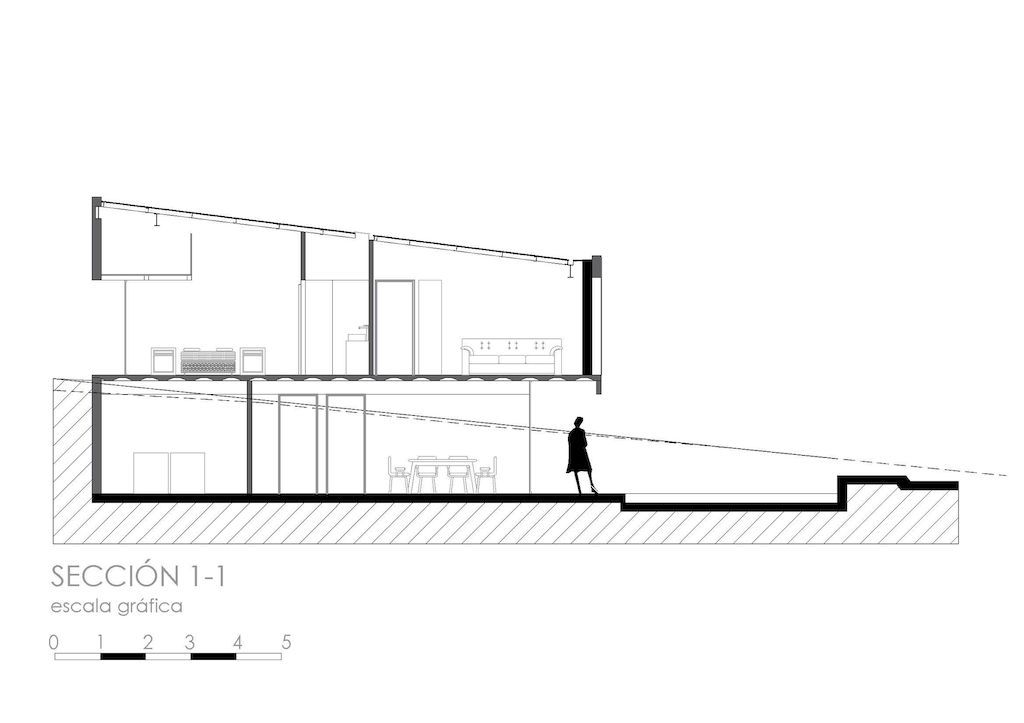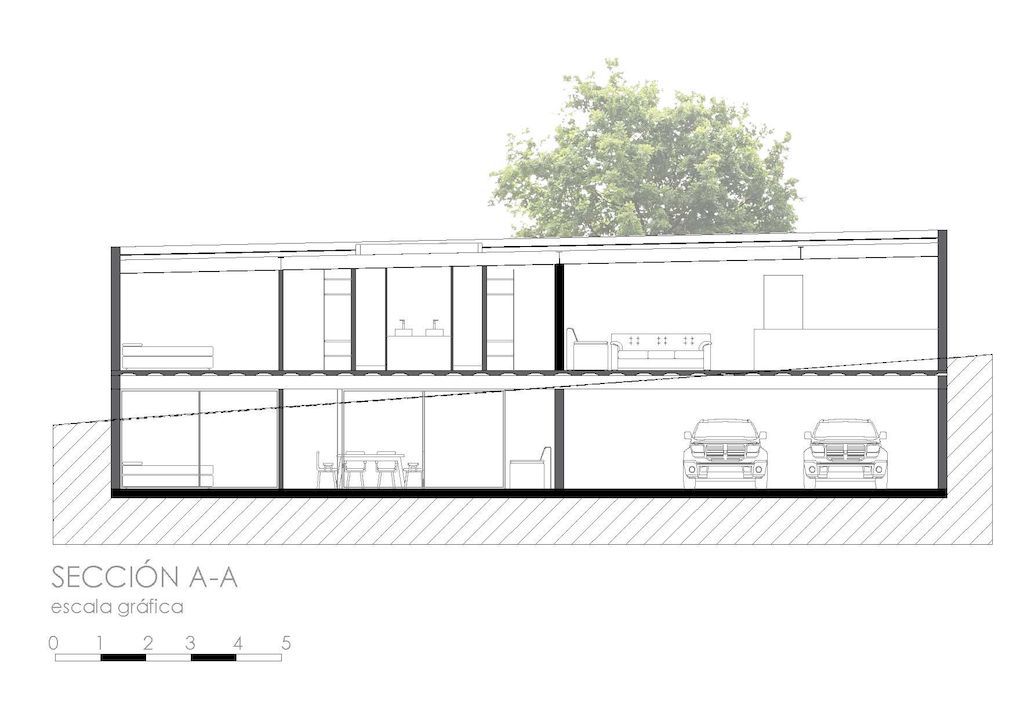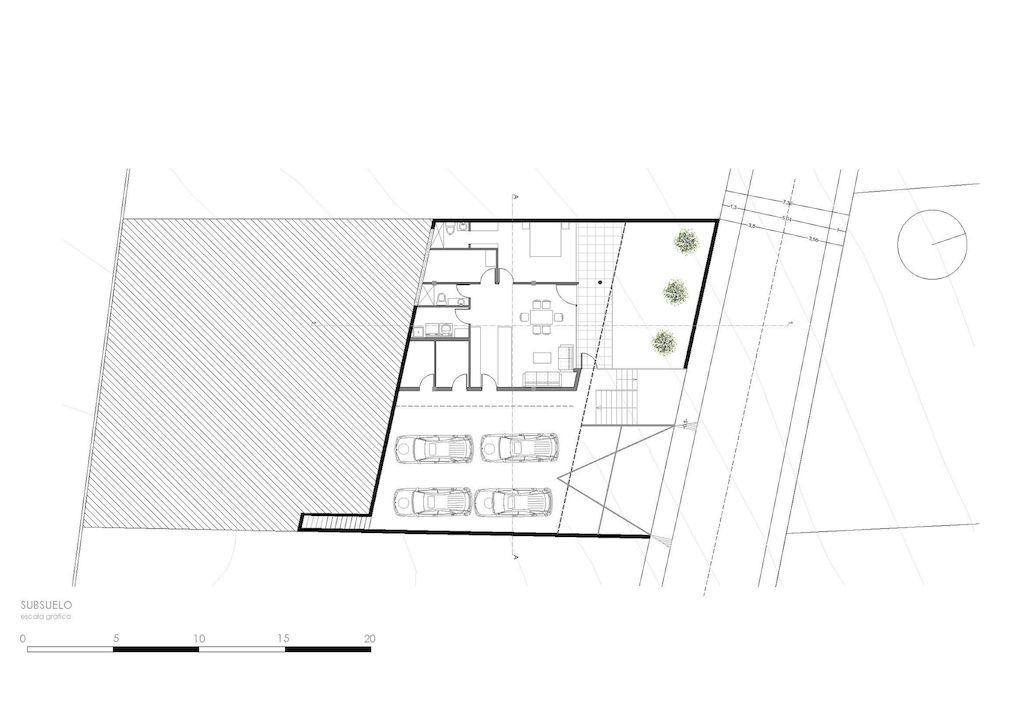 The RA House Gallery: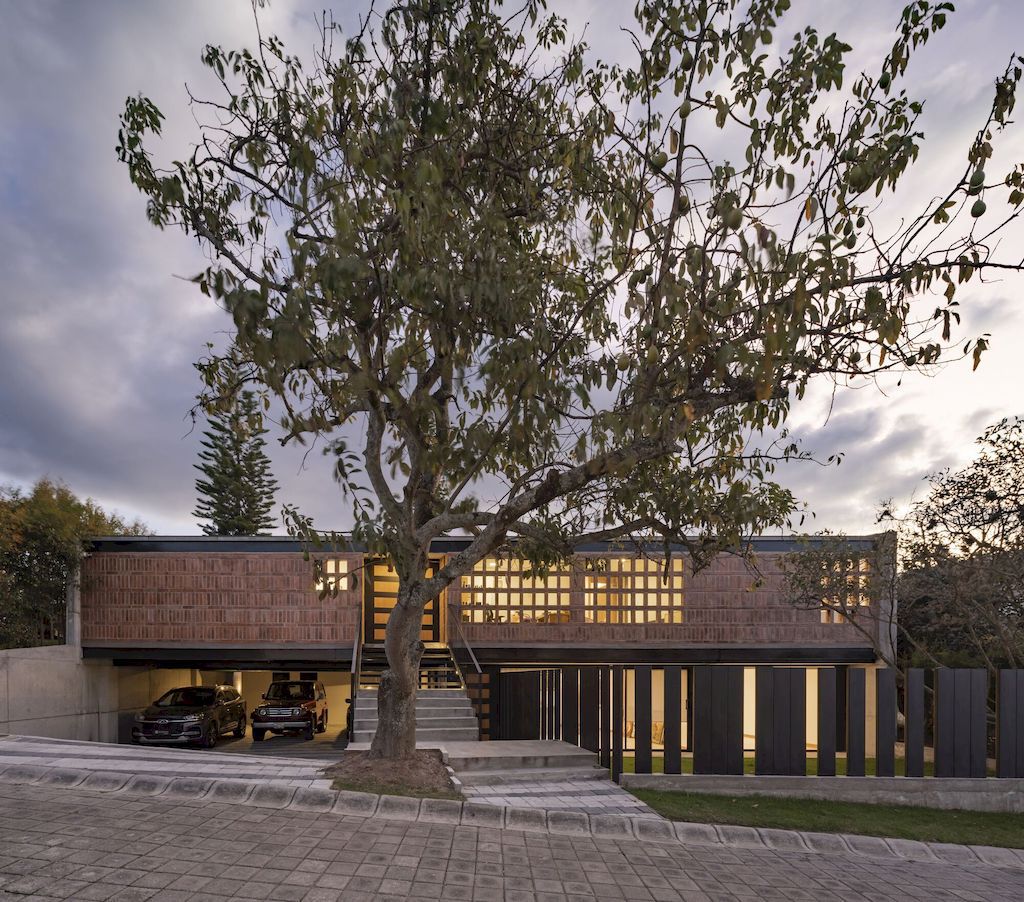 Text by the Architects: RA House designed at the begin of the COVID-19 pandemic, with a program and concept based on what homes had already experienced in the second quarter of 2020. As architects, we reconsidered the lifestyle we were leading. But above all, the importance of housing in those moments of confinement. Which, in some way, we had neglected with modern paradigms of compact cities, where social relationships are simply resolved in public spaces.
Photo credit: BICUBIK | Source: Bernardo Bustamante Arquitectos
For more information about this project; please contact the Architecture firm :
– Add: Quito, Ecuador
– Tel: 0995633829
– Email: arq@bernardobustamantearquitectos.com
More Projects here:
---