Date of Publishing:
Architecture Design of Private House in Ramat Hasharon
Description About The Project
Private House in Ramat Hasharon designed by Lilian Benshoam Architect, drawing inspiration from rationalist architecture and the Bauhaus style commonly seen in Tel Aviv buildings. While the external appearance of the house features a box-like structure with simple and regular lines, the interior tells a different story. The main design element employed is the circle, evident in the spiral staircase, U-light suspended lamps, and circular skylights.
These circular skylights allow a beautiful light to filter into the house, create a sense of openness and lightness throughout the structure. The U-light lamps, made up of two aluminum components, further contribute to this idea of lightness. The incorporation of circular elements adds a touch of uniqueness and breaks away from the box-like exterior, creating an interesting contrast between the interior and exterior design.
The use of circles not only brings an aesthetic appeal but also serves a functional purpose by introducing ample natural light into the house. This combination of rationalist architecture, Bauhaus style, and the circular design elements creates a harmonious and captivating living space. The house becomes a blend of modern simplicity and innovative design, showcasing the architect's attention to detail and creative vision.
The Architecture Design Project Information: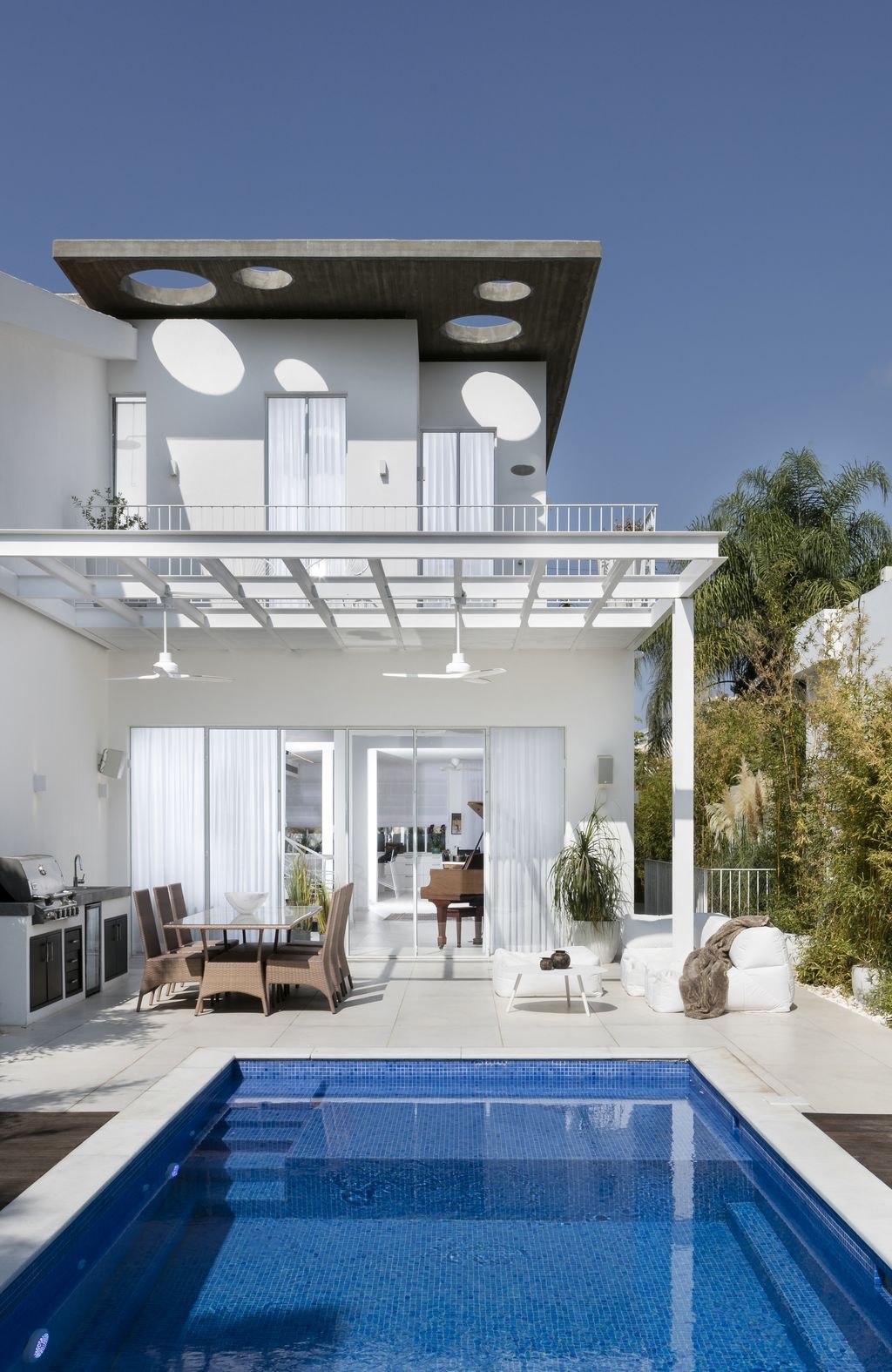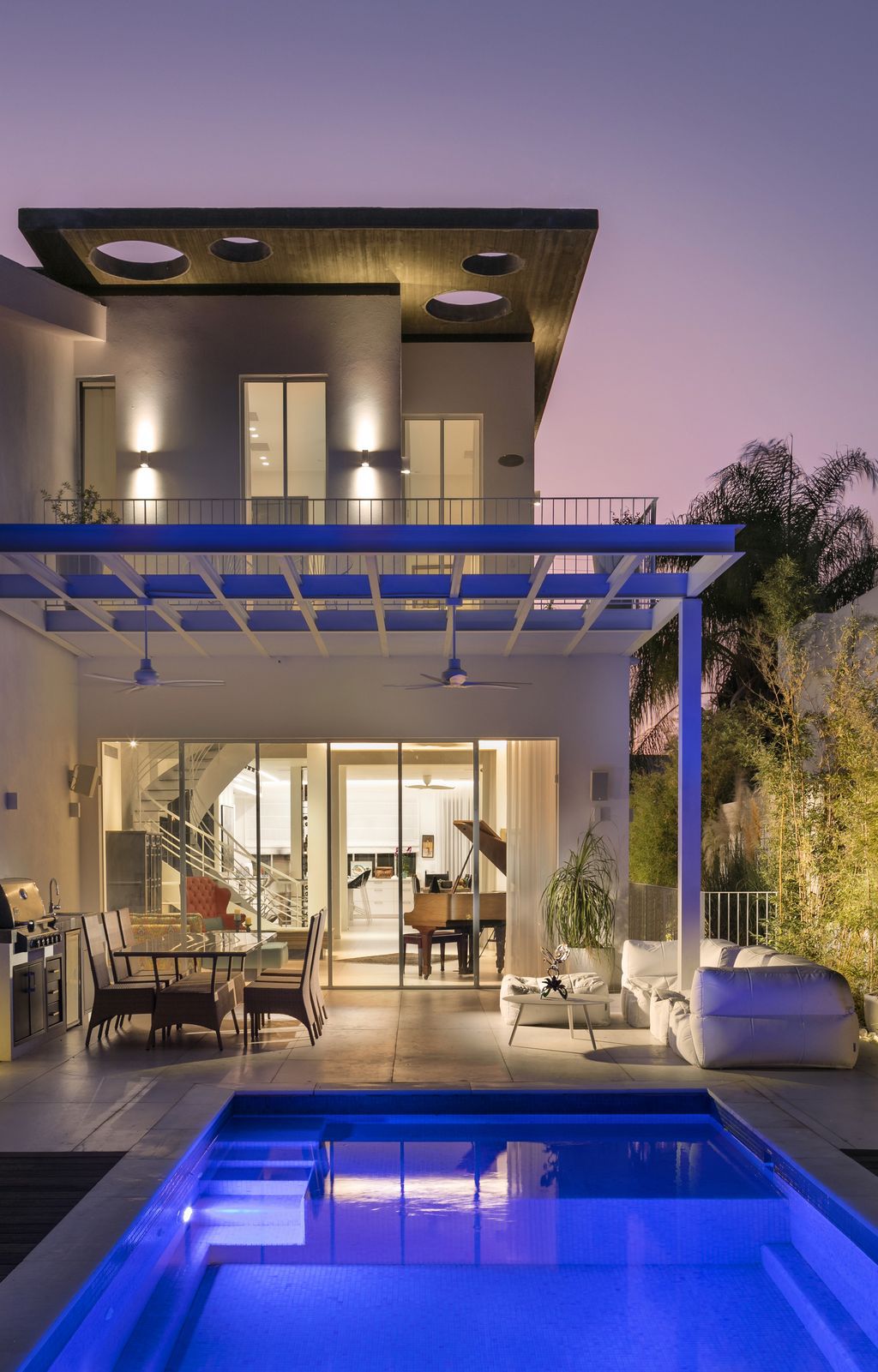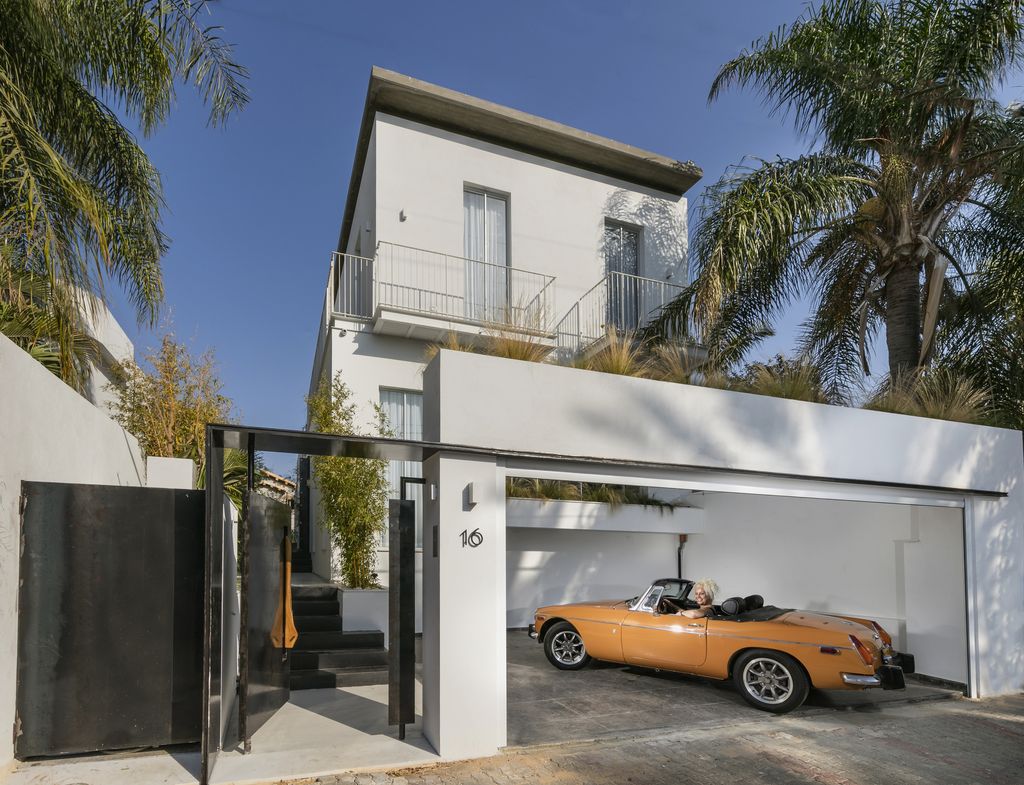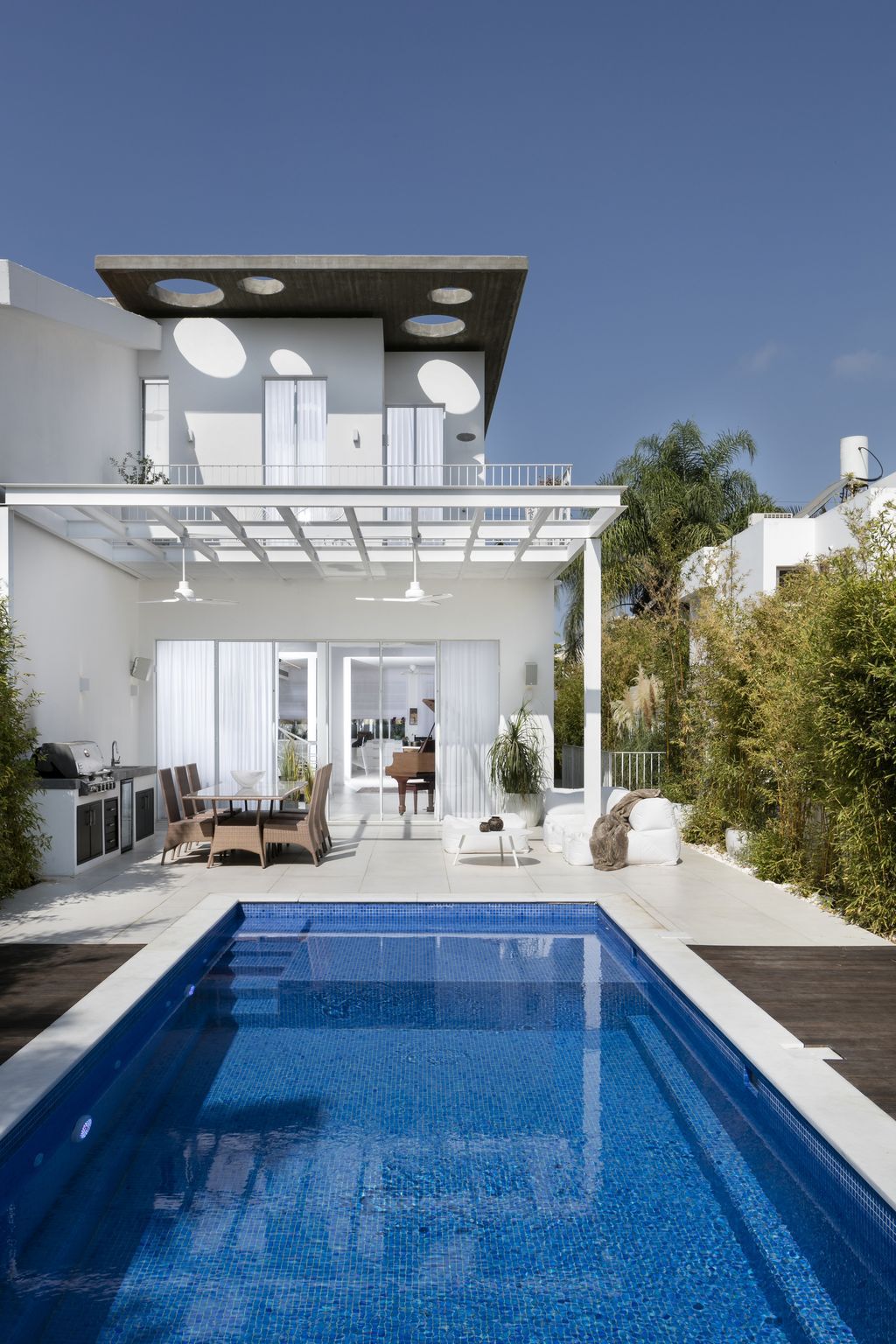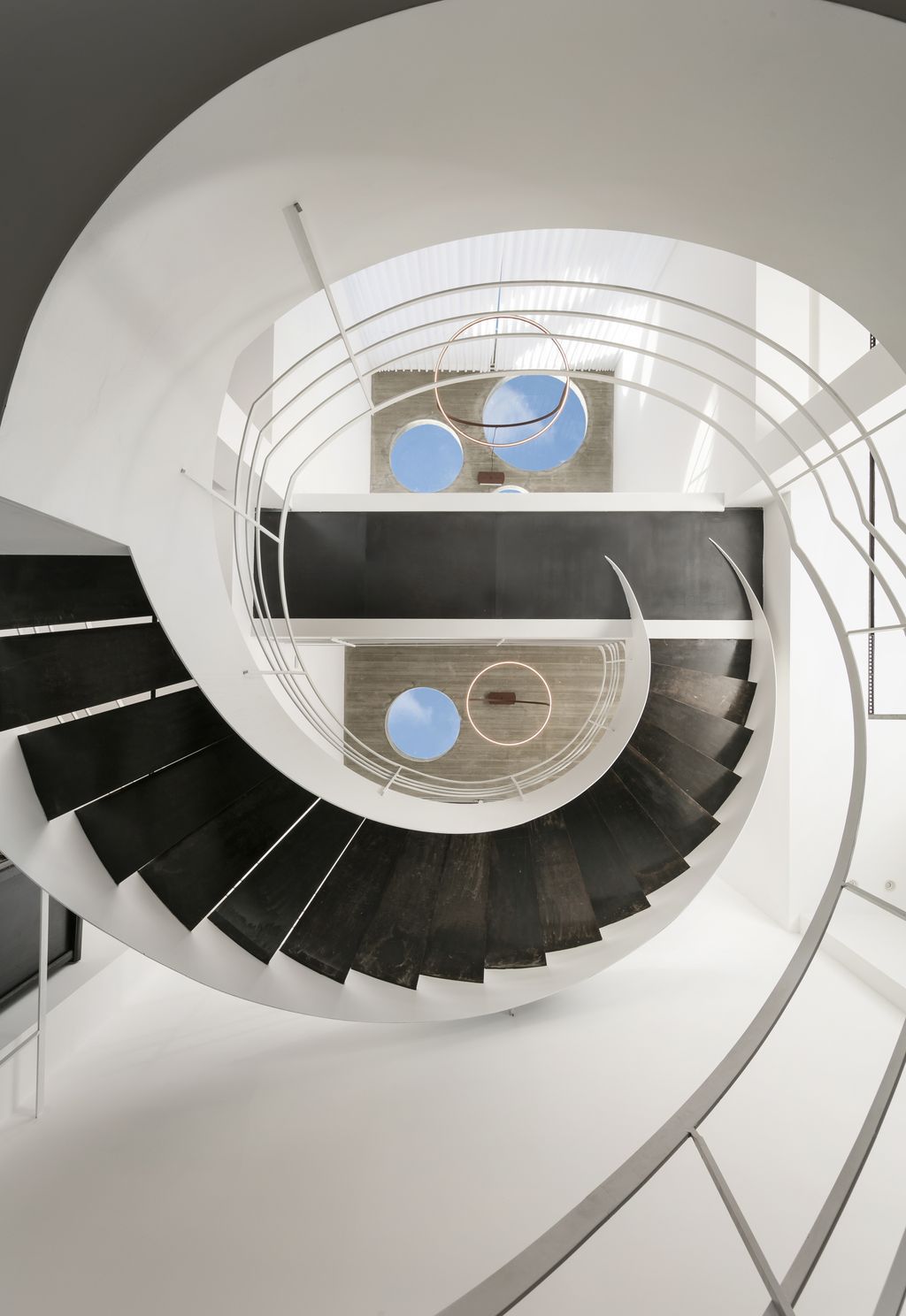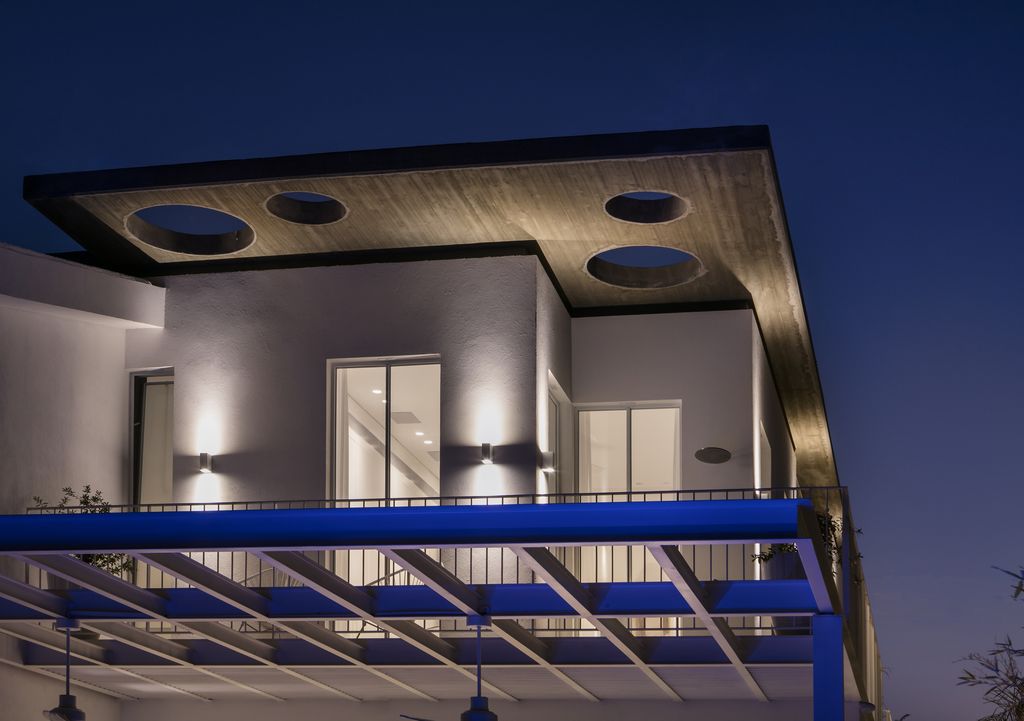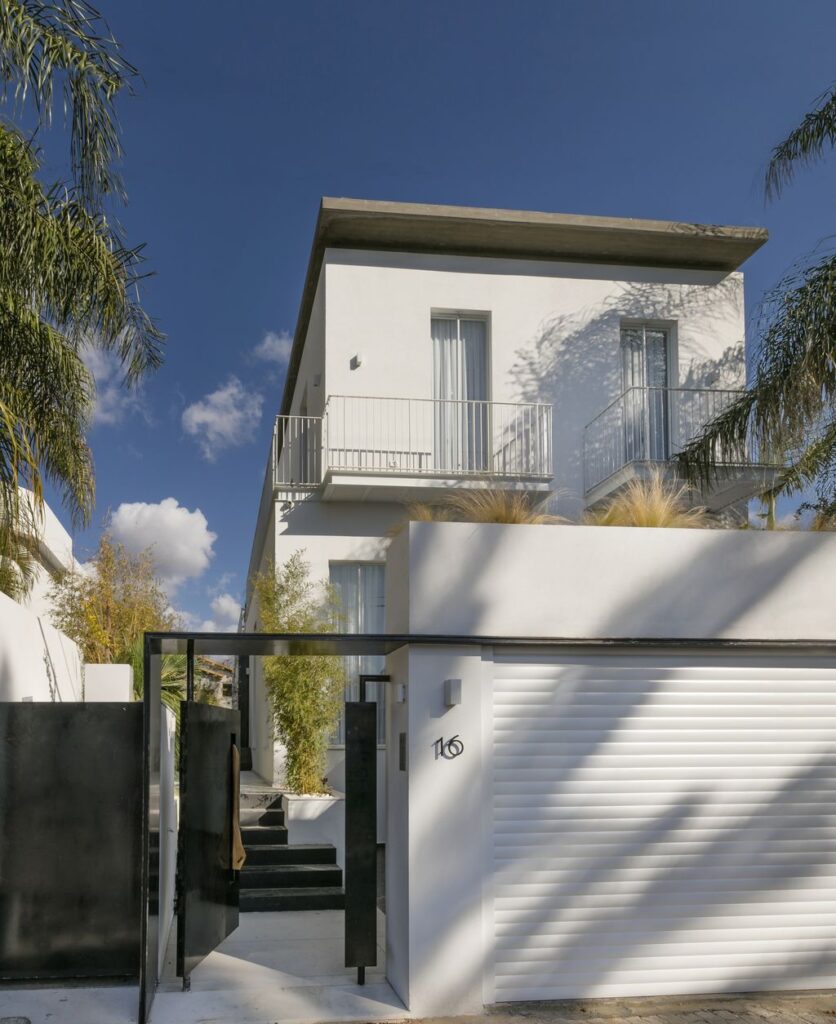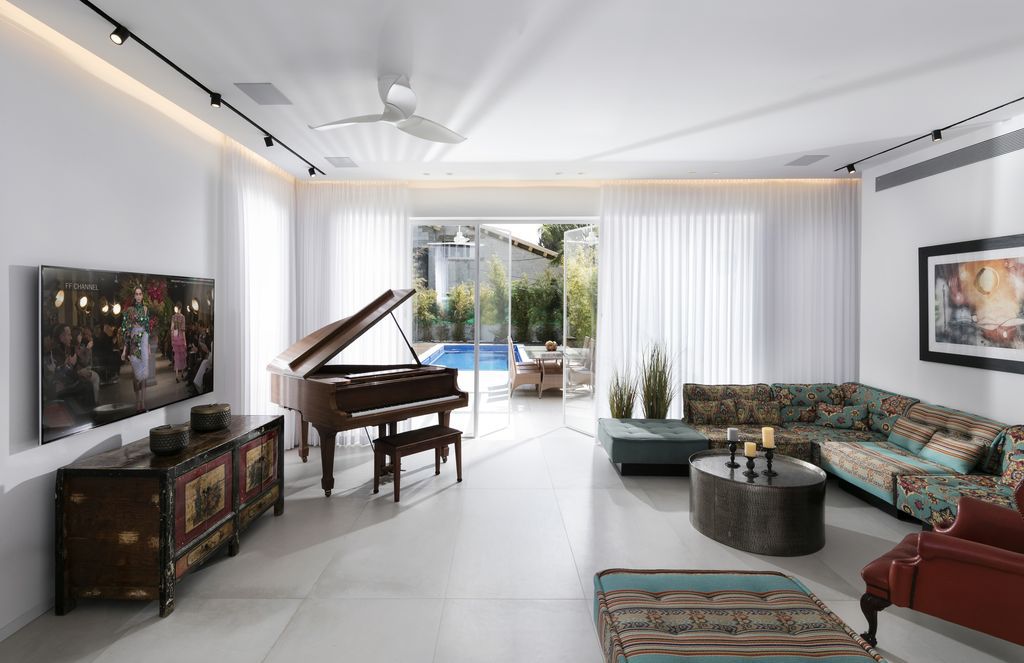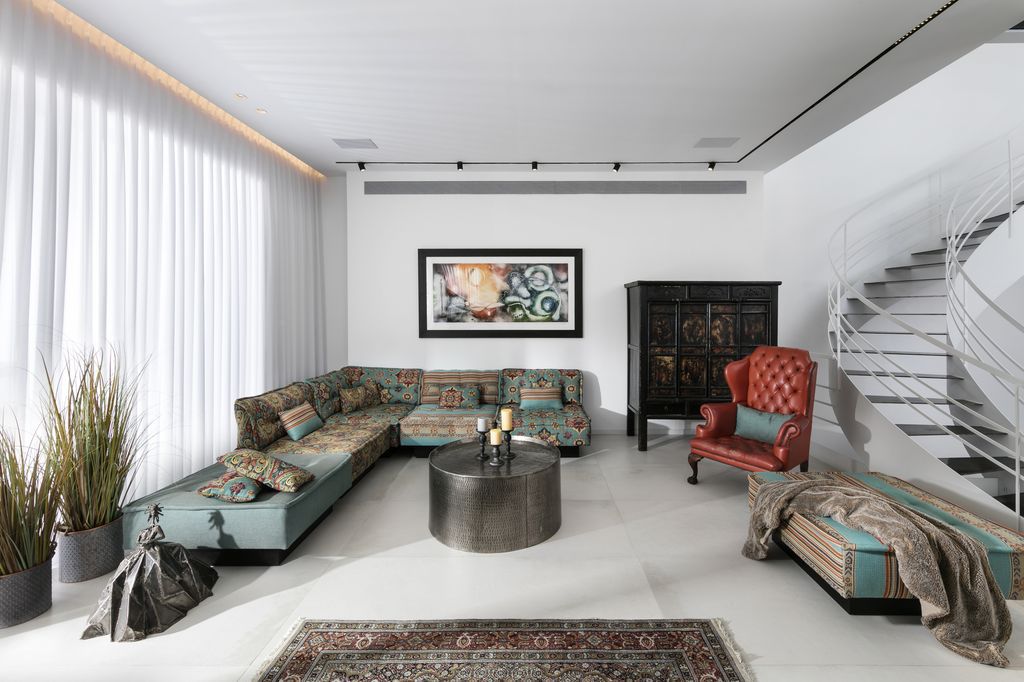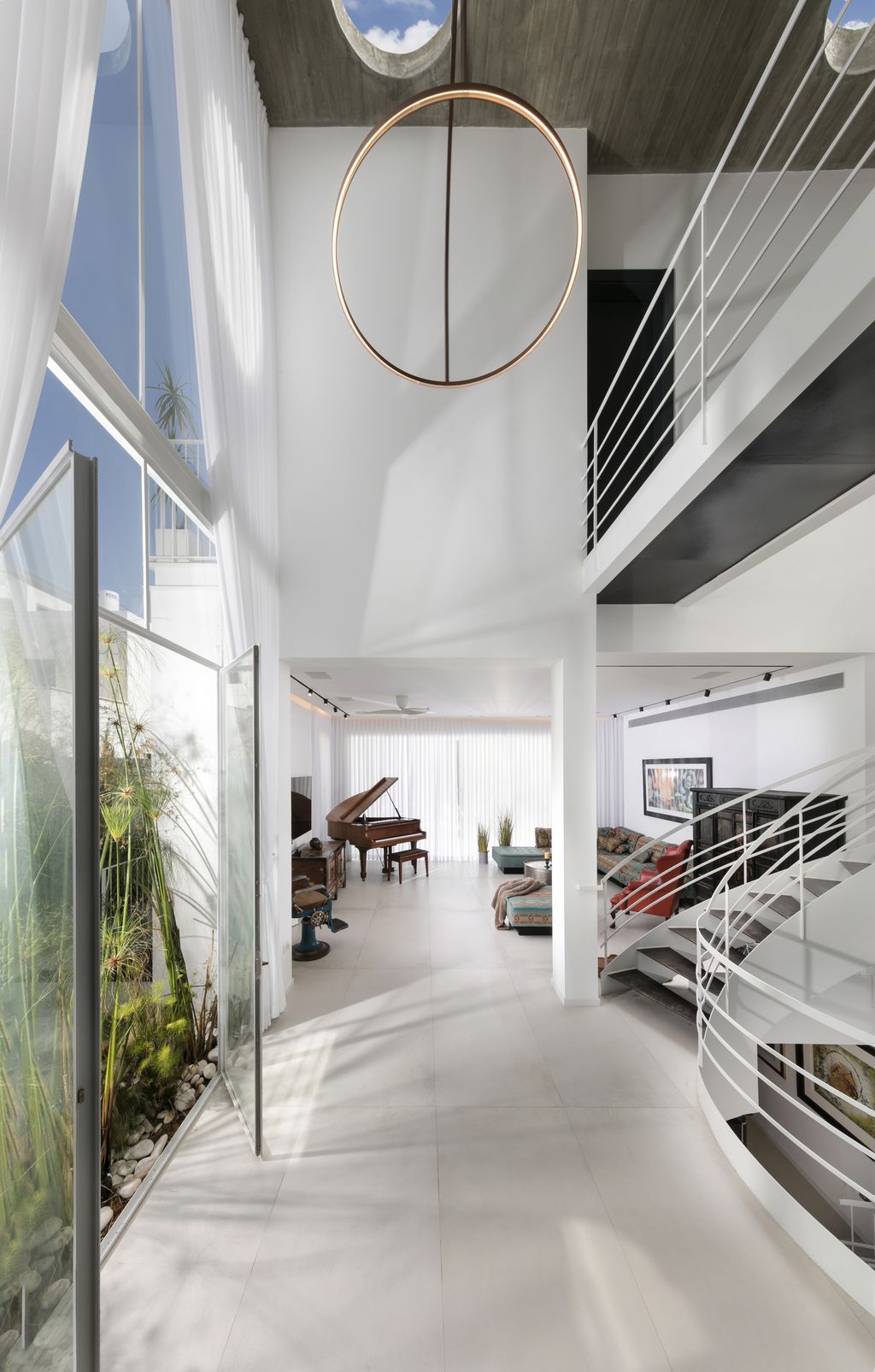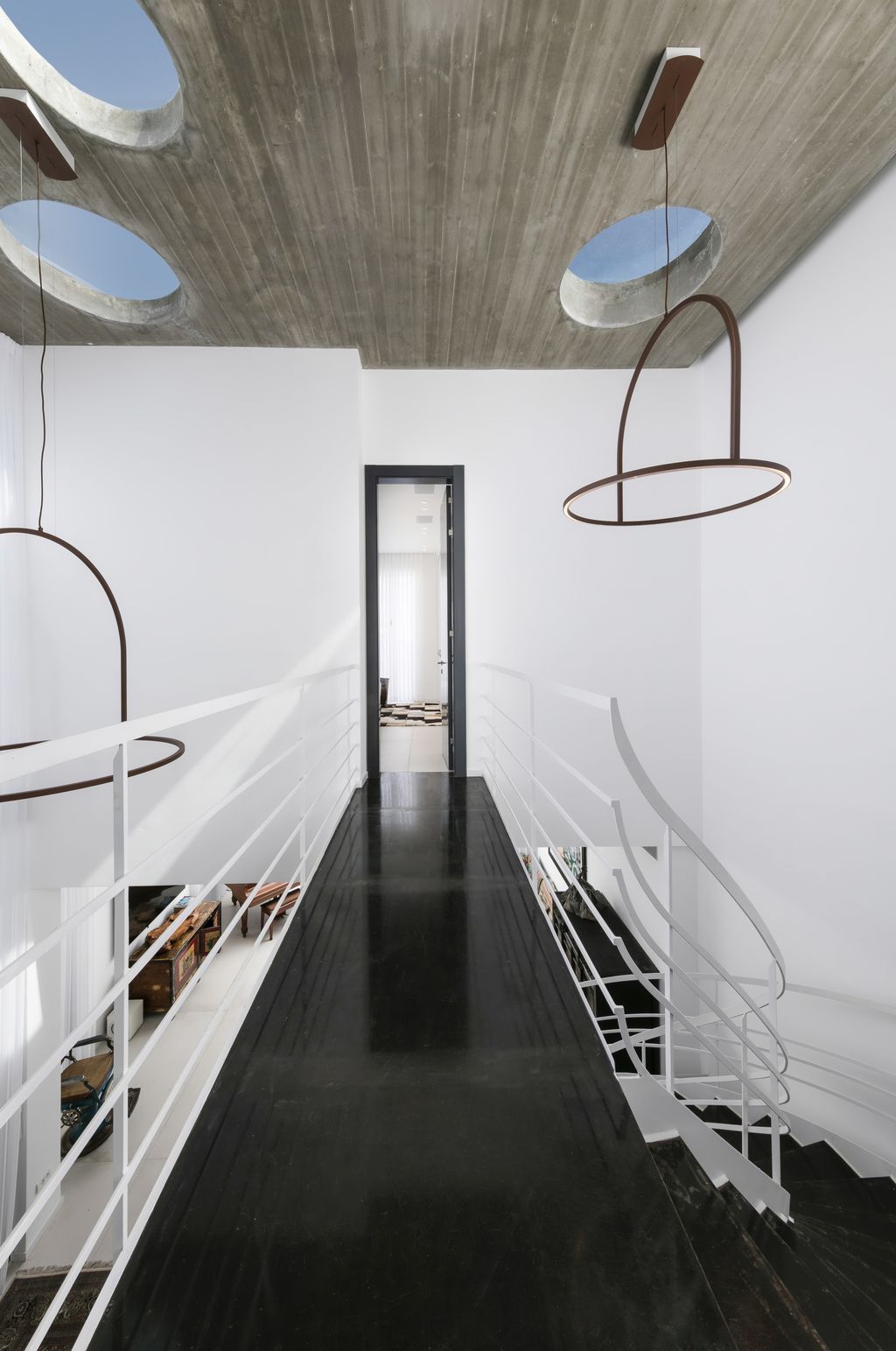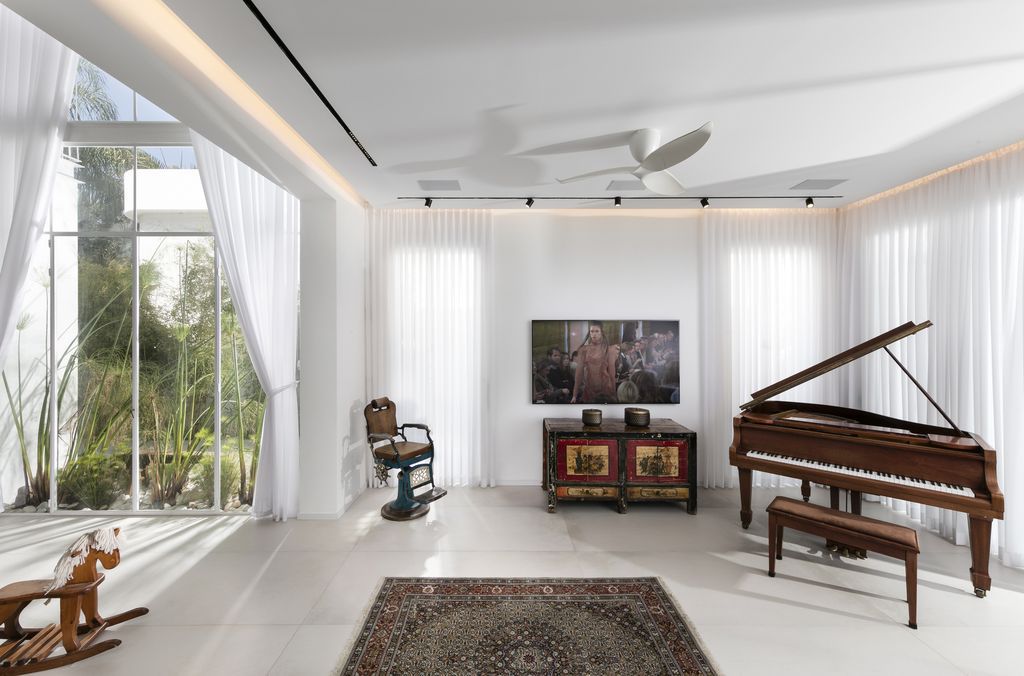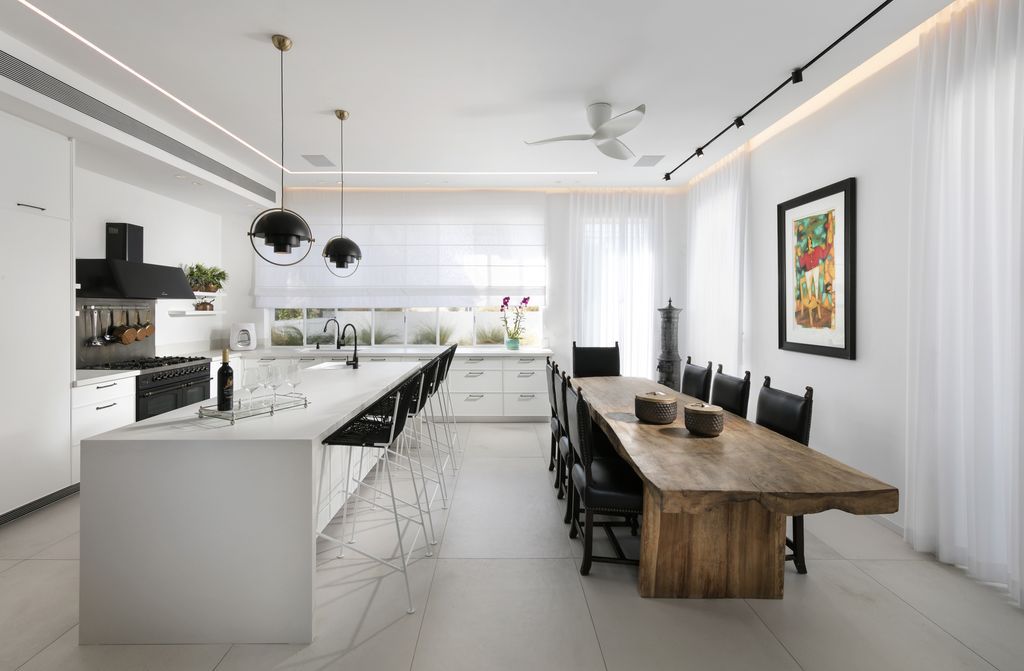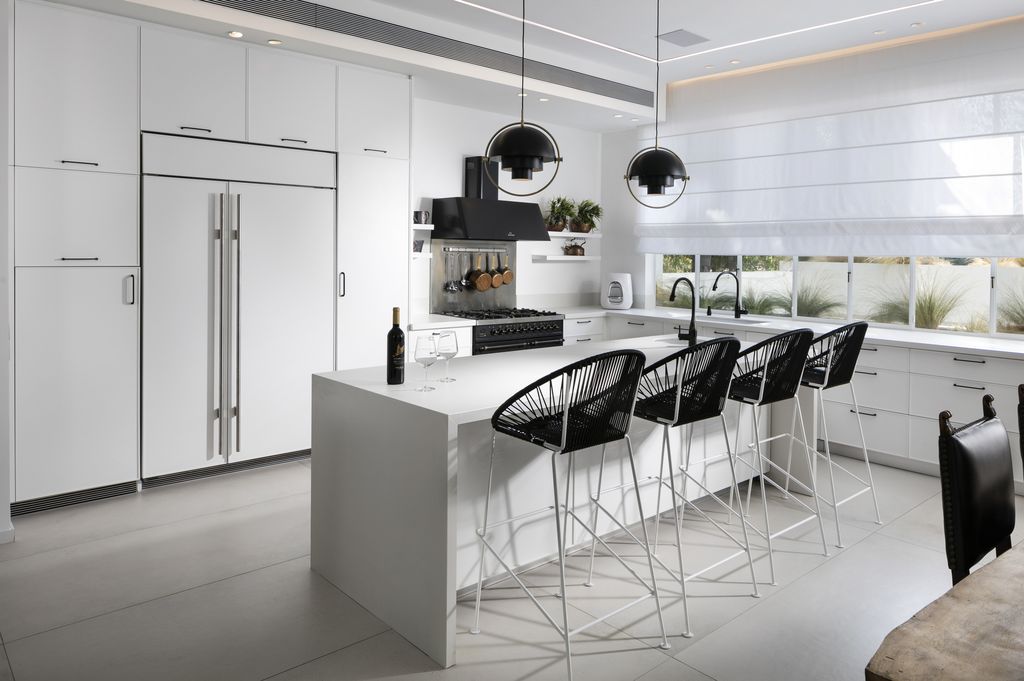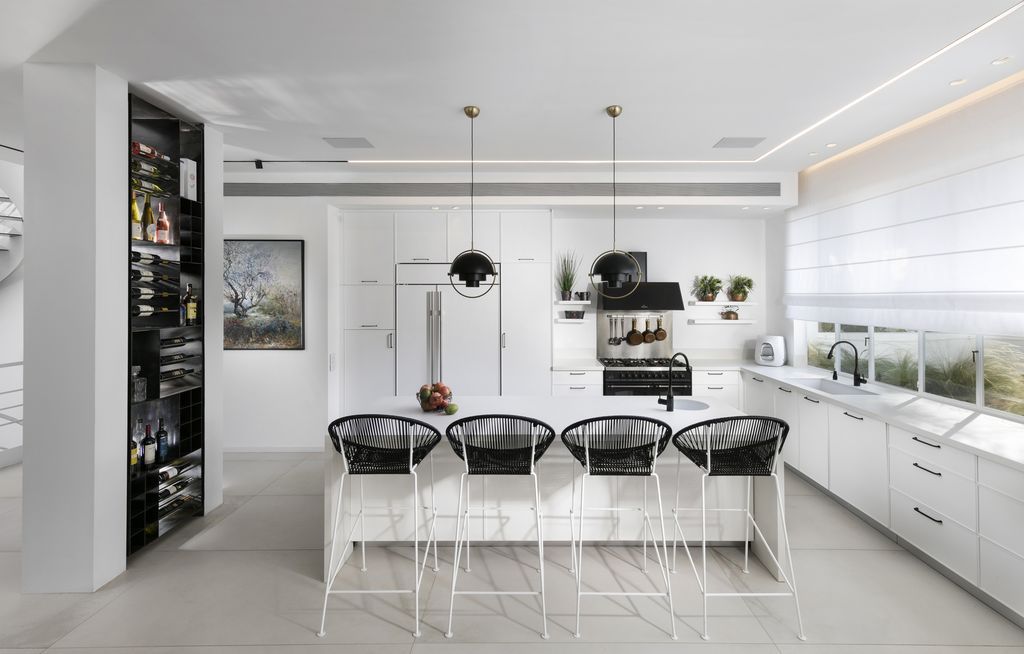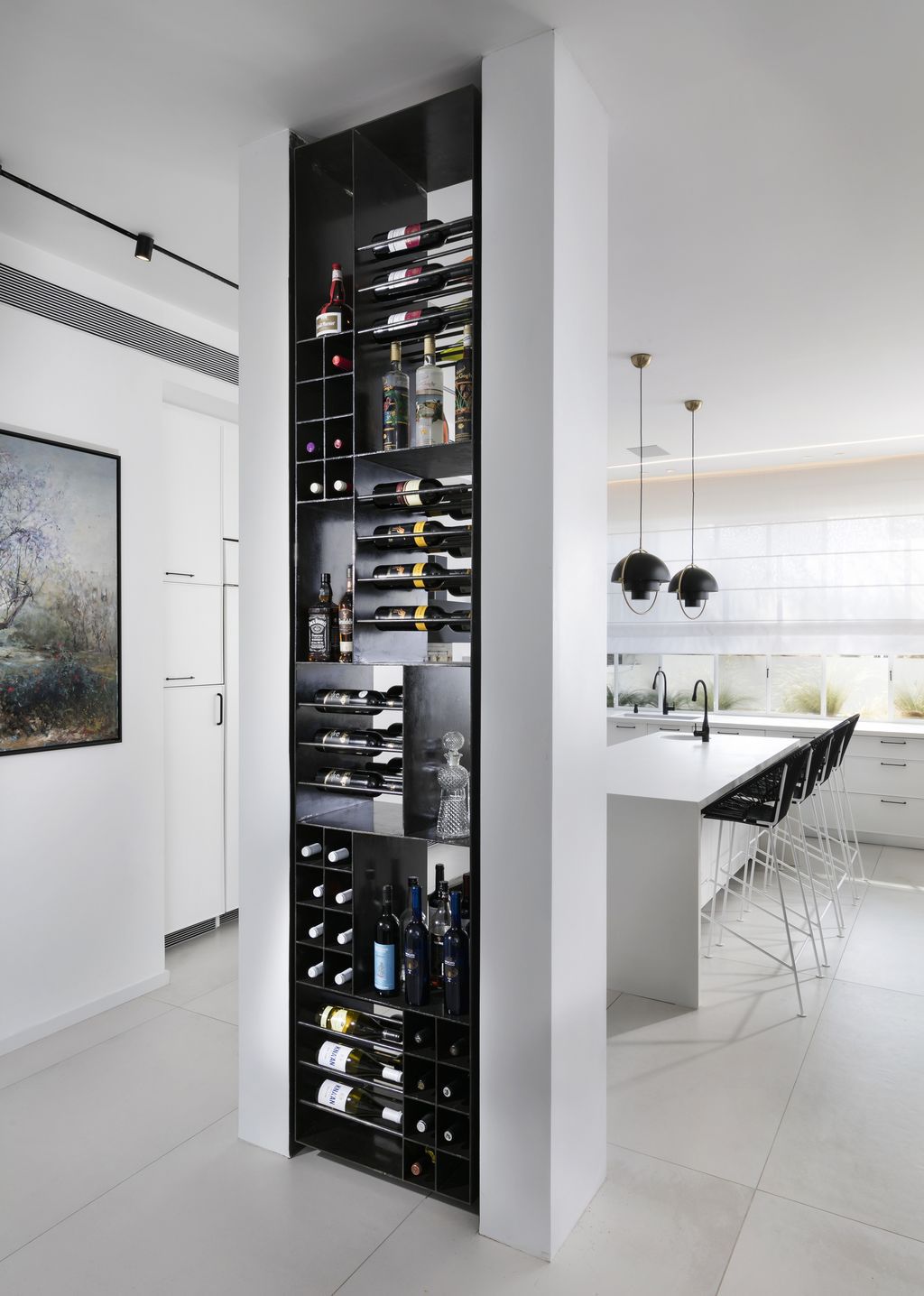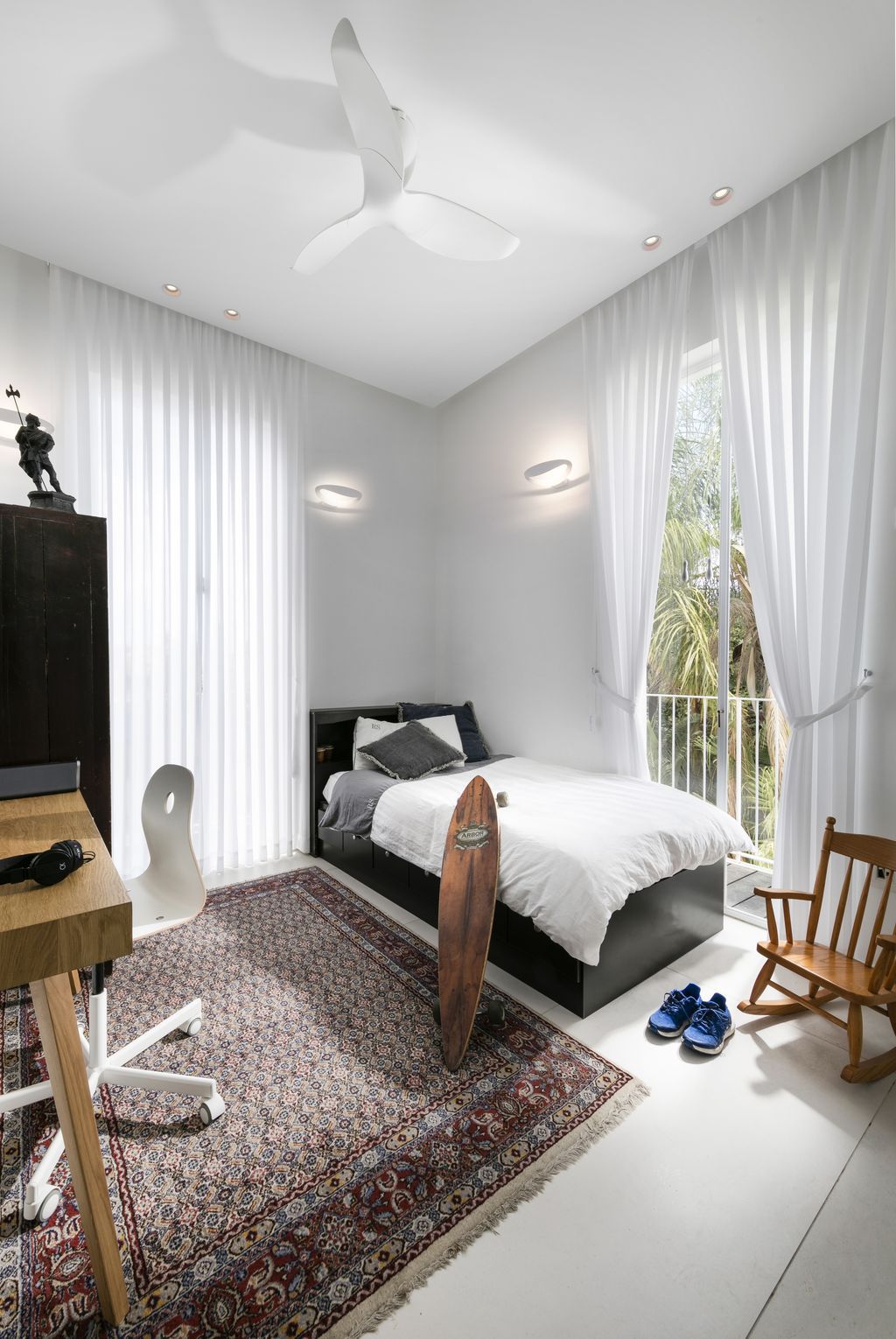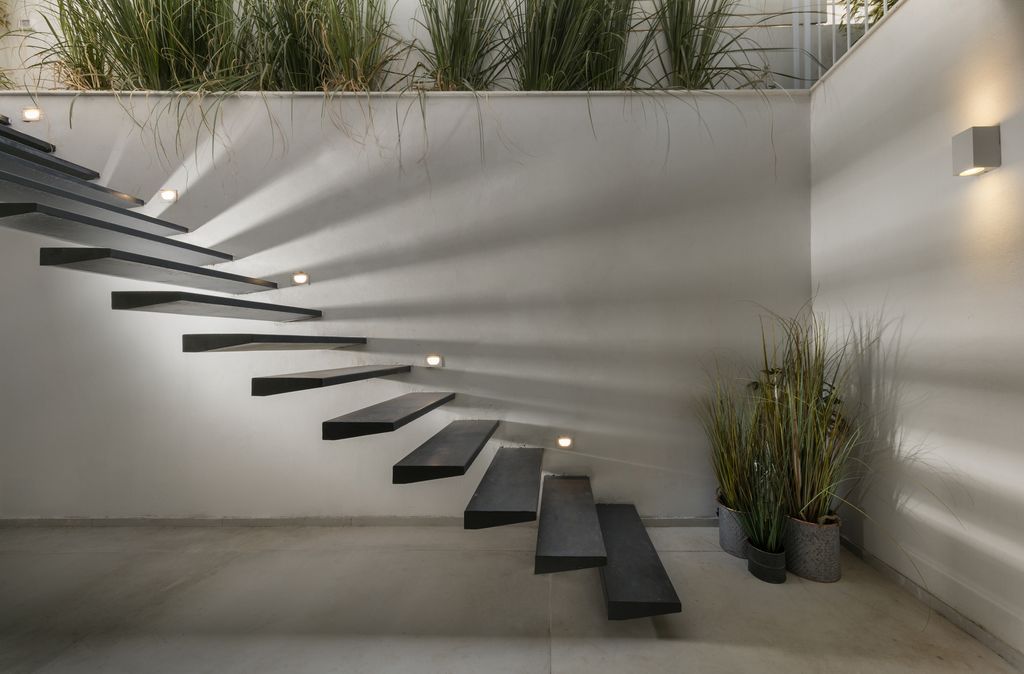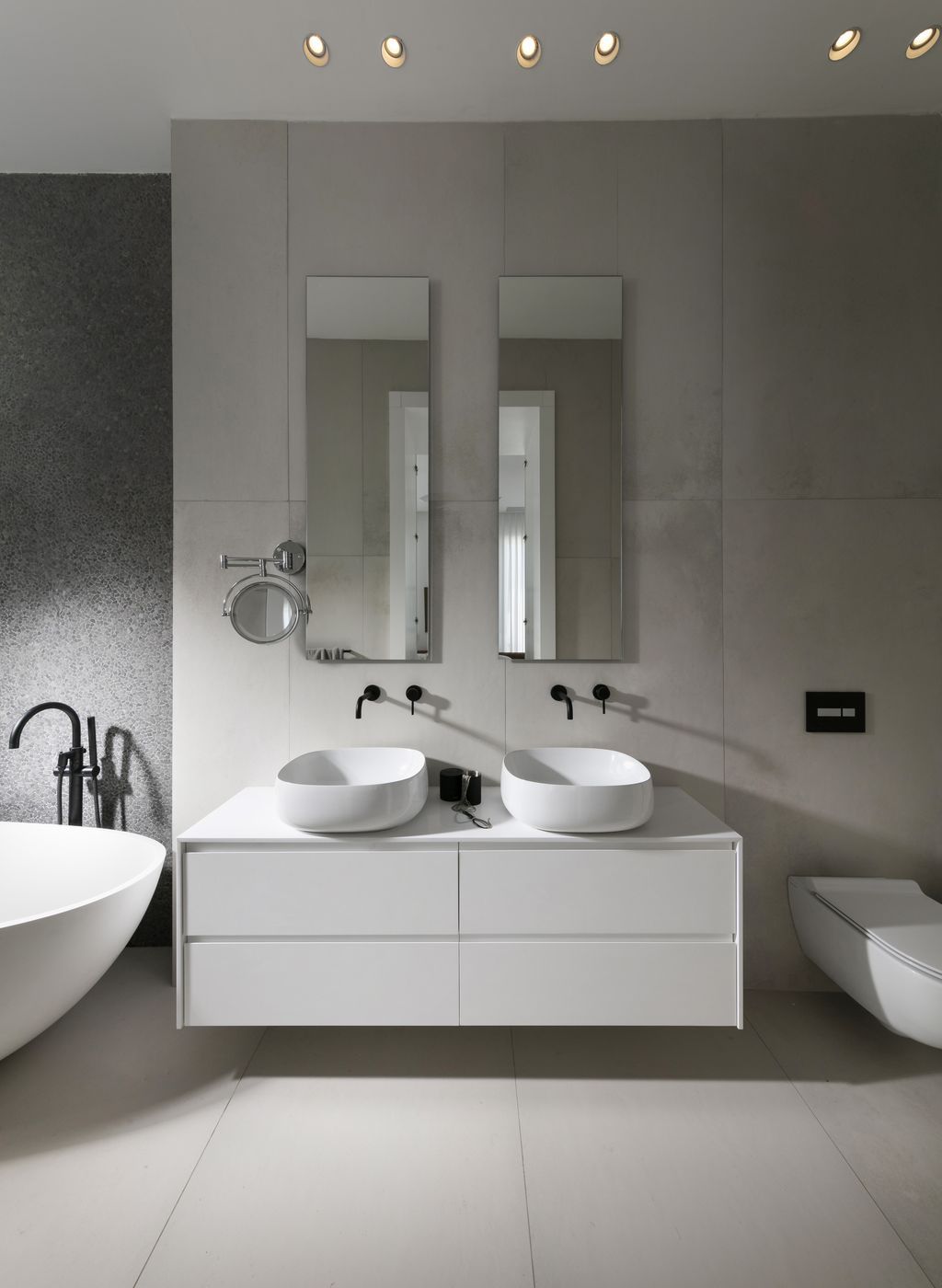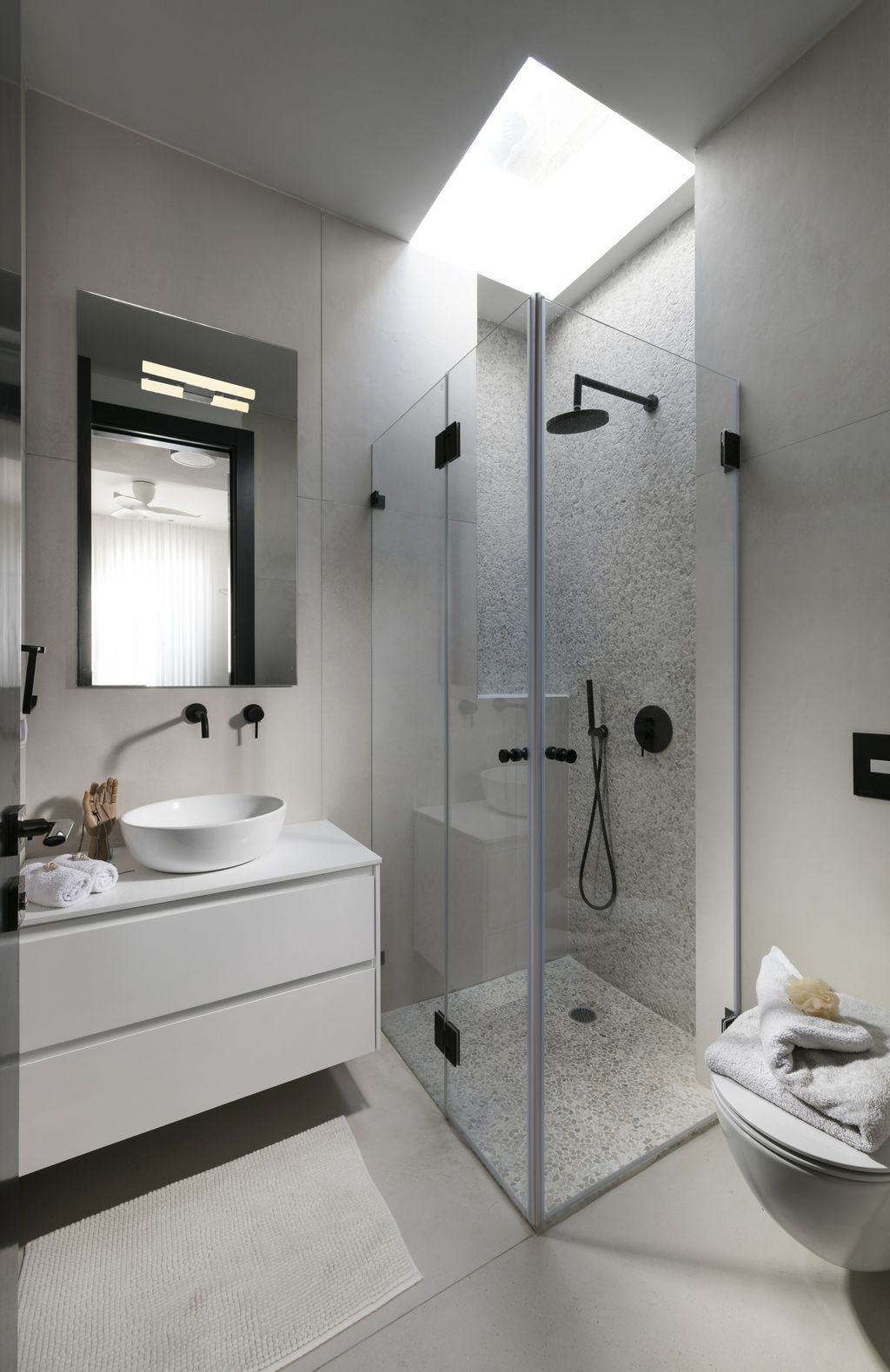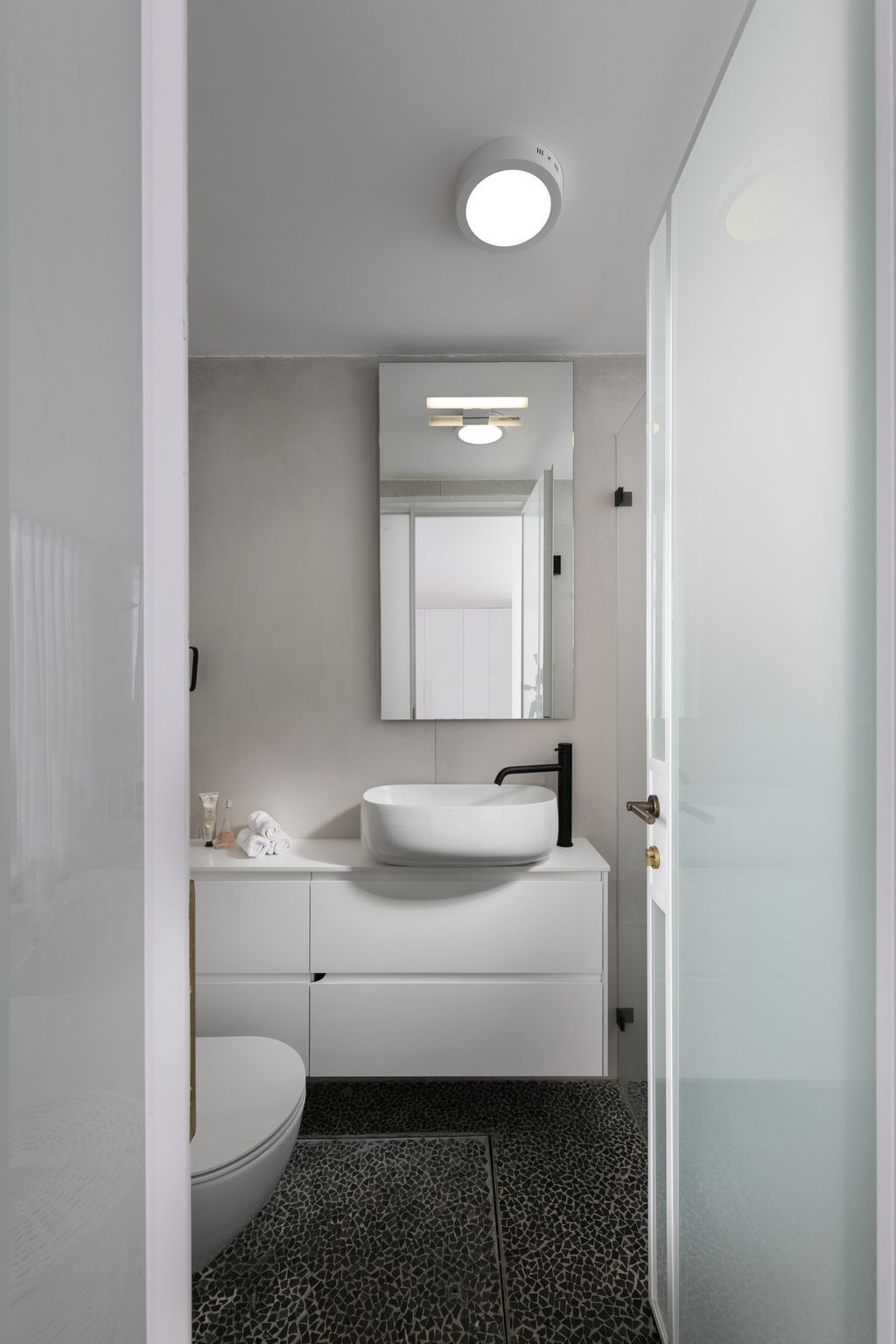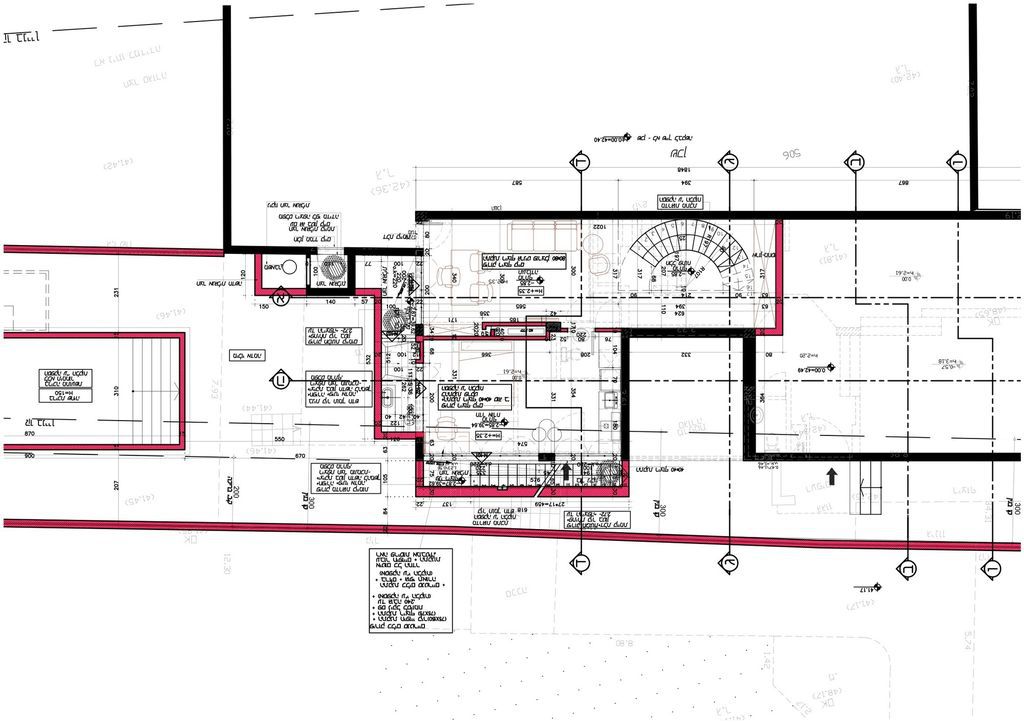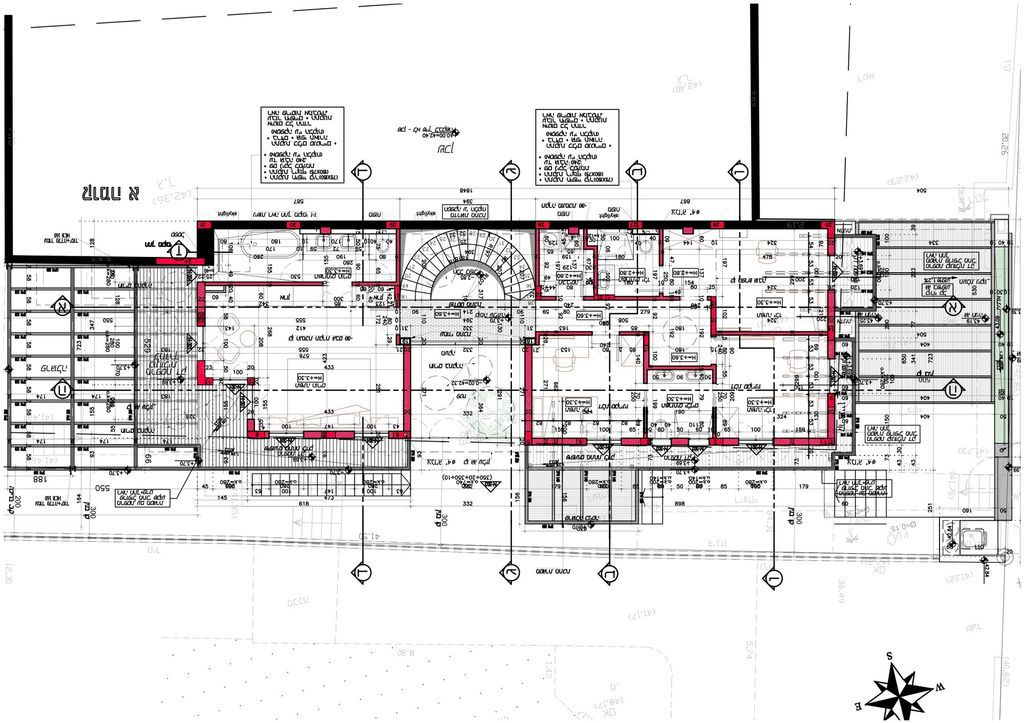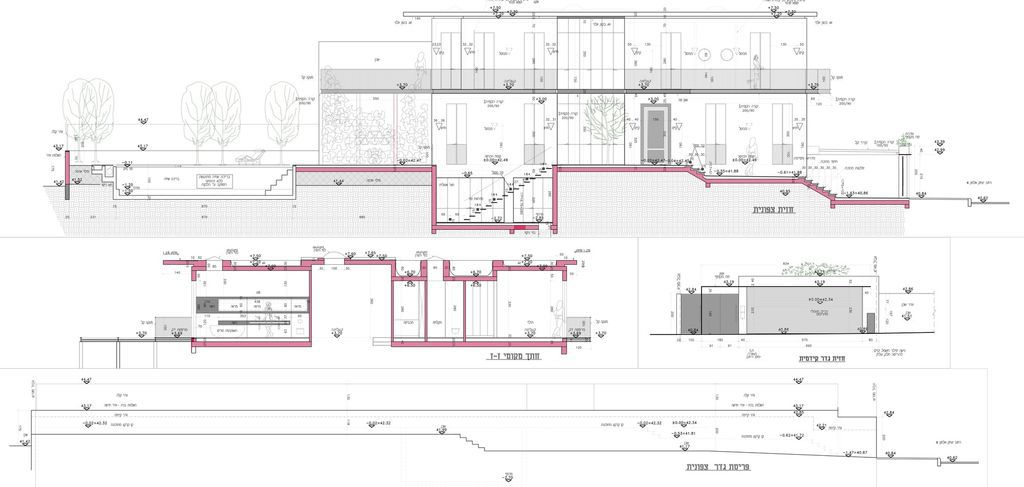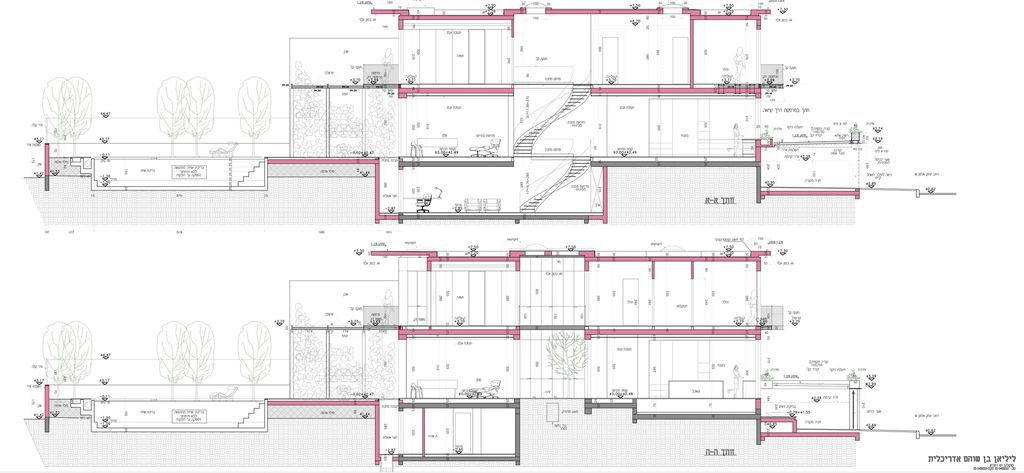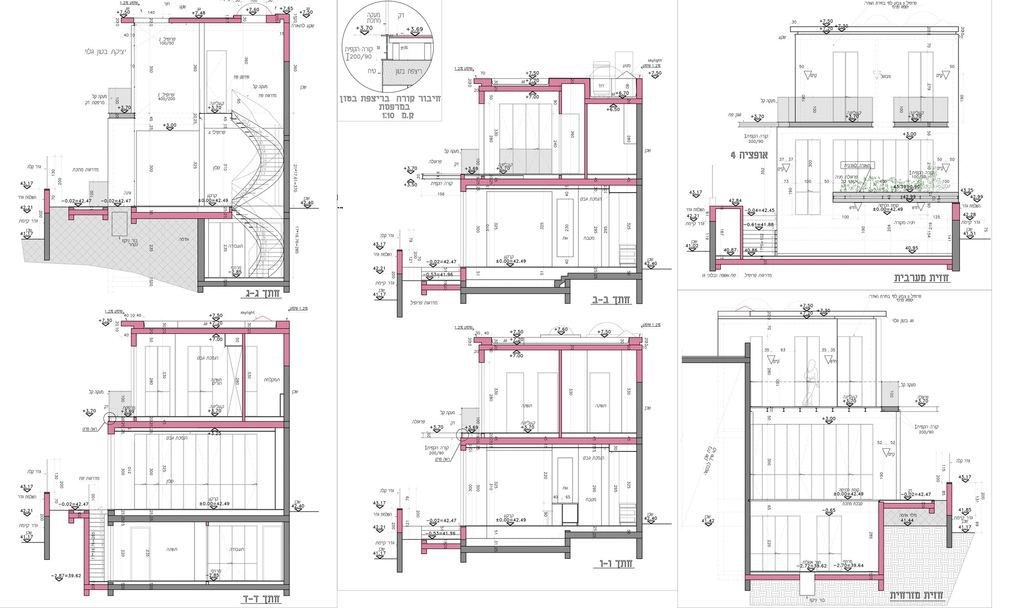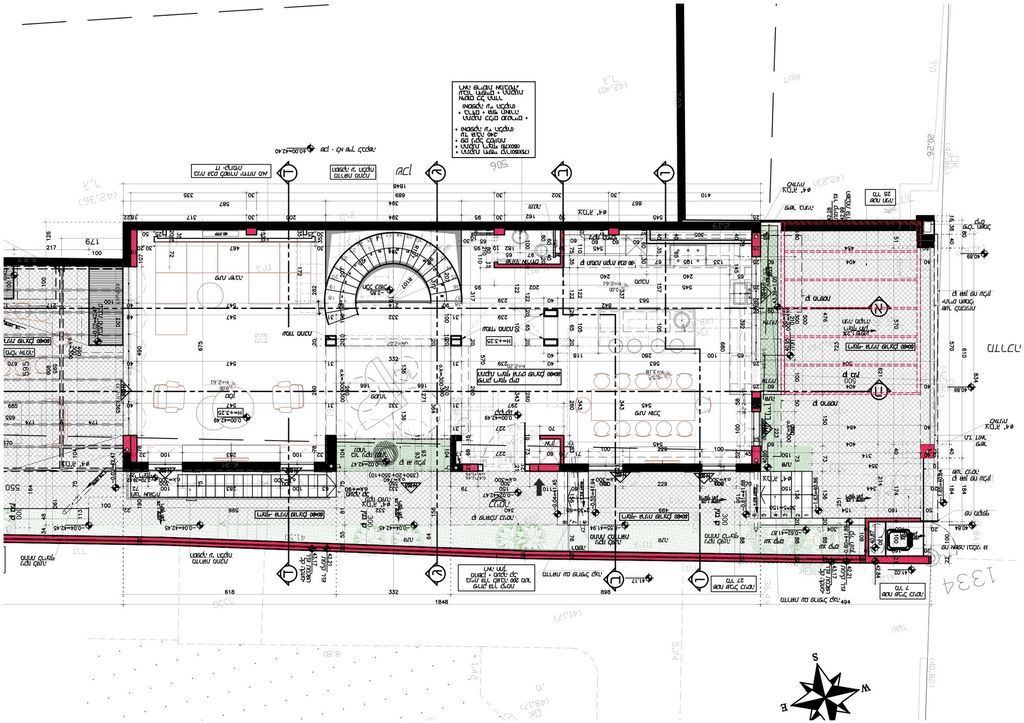 The Private House in Ramat Hasharon Gallery: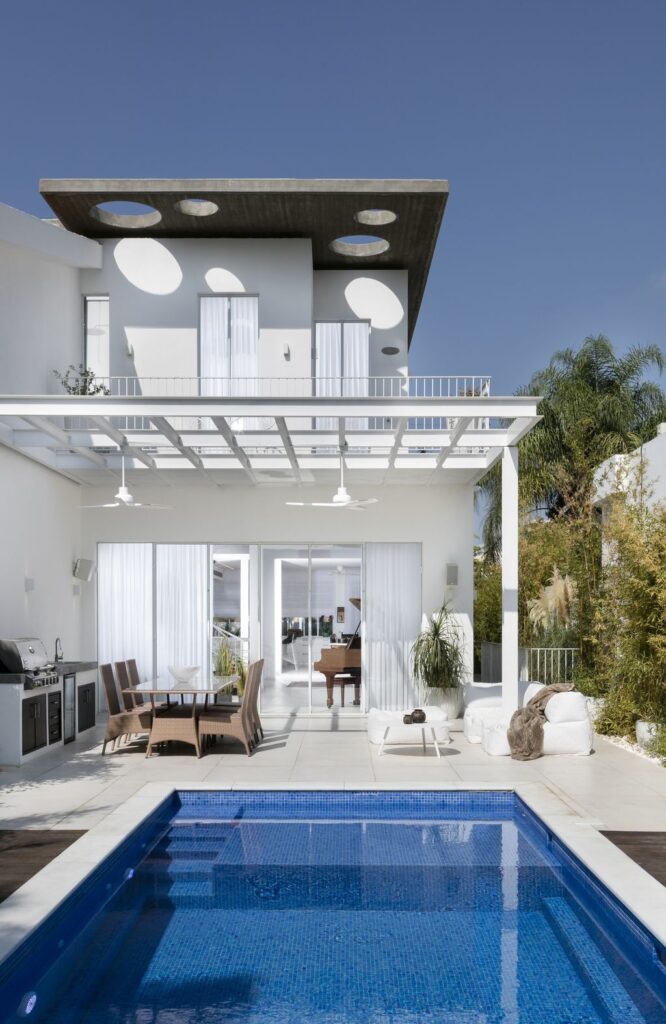 Text by the Architects: Lilian Benshoam Architect designed this villa inspired by rationalist architecture and Bauhaus style, that are the main feature of Tel Aviv buildings. Even if the house externally looks like a box with simple and regular lines, inside the situation is simply the opposite: the main shape used is the circle, in fact we could find it in the spiral staircase, in U-light suspended lamps and in the circular skylights.
Photo credit: Elad Gonen | Source: Lilian Benshoam
For more information about this project; please contact the Architecture firm :
– Add: 87 Ramat HaSharon, Israel
– Tel: +972 52-233-3288
– Email: architect@benshoam.com
More Projects in Israel here:
---