Date of Publishing:
Architecture Design of The Rechter House
Description About The Project
The Rechter House designed by Pitsou Kedem Architects to offer a home that united all of the parts of the dwelling into one, new fully integrated living unit, both in terms of its function and its design style. The main idea behind the project wasn't necessarily to preserve the existing habitat and its configuration. But rather to conserve the spirit of the original design. With this in mind, the architect redesigned the house's external features and internal spaces.
Indeed, the architect preserved the horizontal grid. And gave it extra intensity when divided it into two halves through the use of a spacious double space running its entire length. Within the space, placed a stair case that consolidated all the masses of the structure into one single unit with a huge bookcase along the entire wall that further emphasized the double space. Also, the design and placement of all internal spaces, functions and rooms such as living room, dining room… integrated so as not to deviate from the horizontal grid. The designer also addressed all the external walls of the house. Furthermore, made new openings that allowed views from both the outside into the home and from the inside out.
The final result of the architectural design and the new interior design is a reserved. And cultured private home with human proportions and spaces that together form a strong and clear form, free of unnecessary decorations. And designer "chit-chat" with a clean and moderate form and ideas, that reflect the architectural and social principals that are so difficult to find in today's modern world.
The Architecture Design Project Information: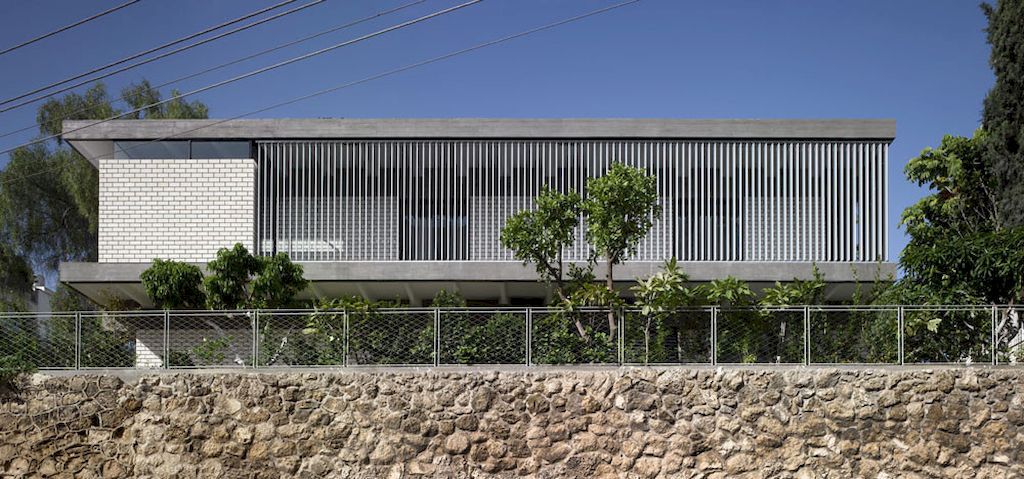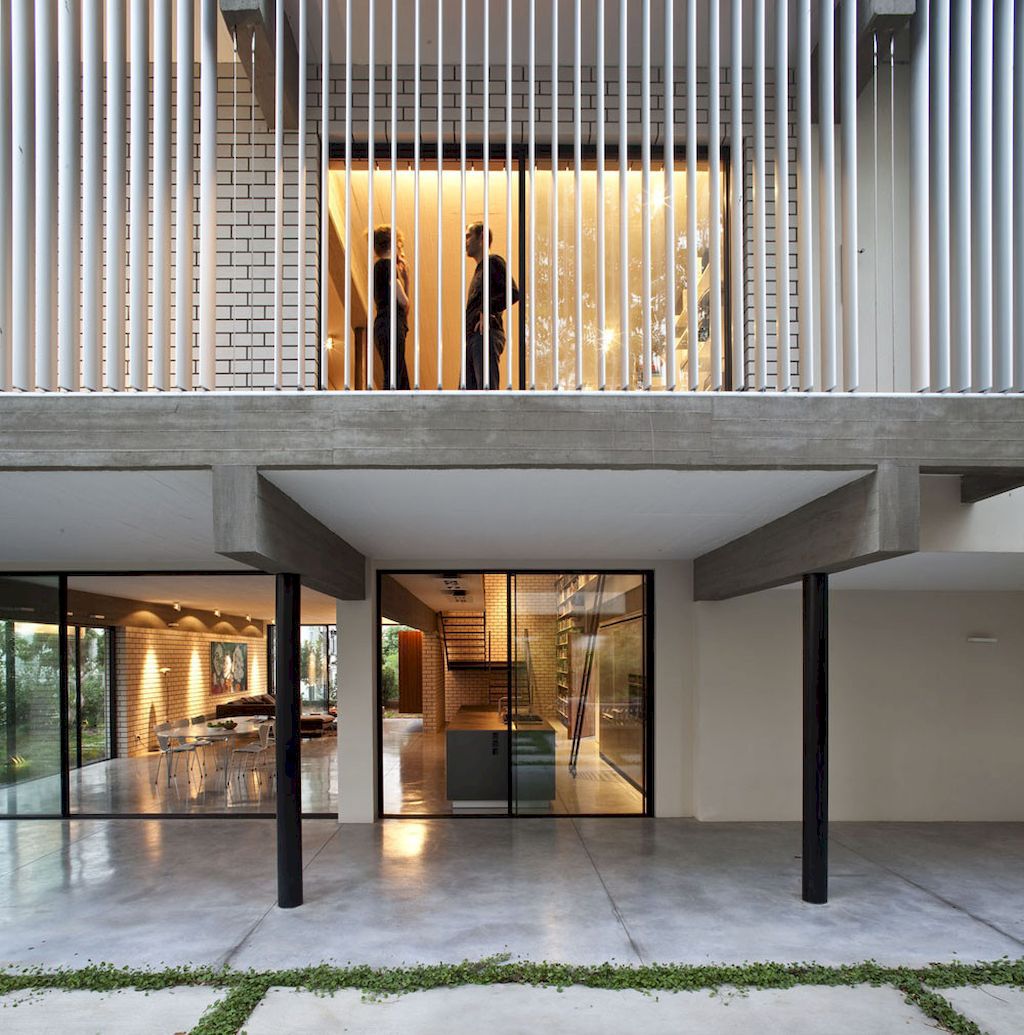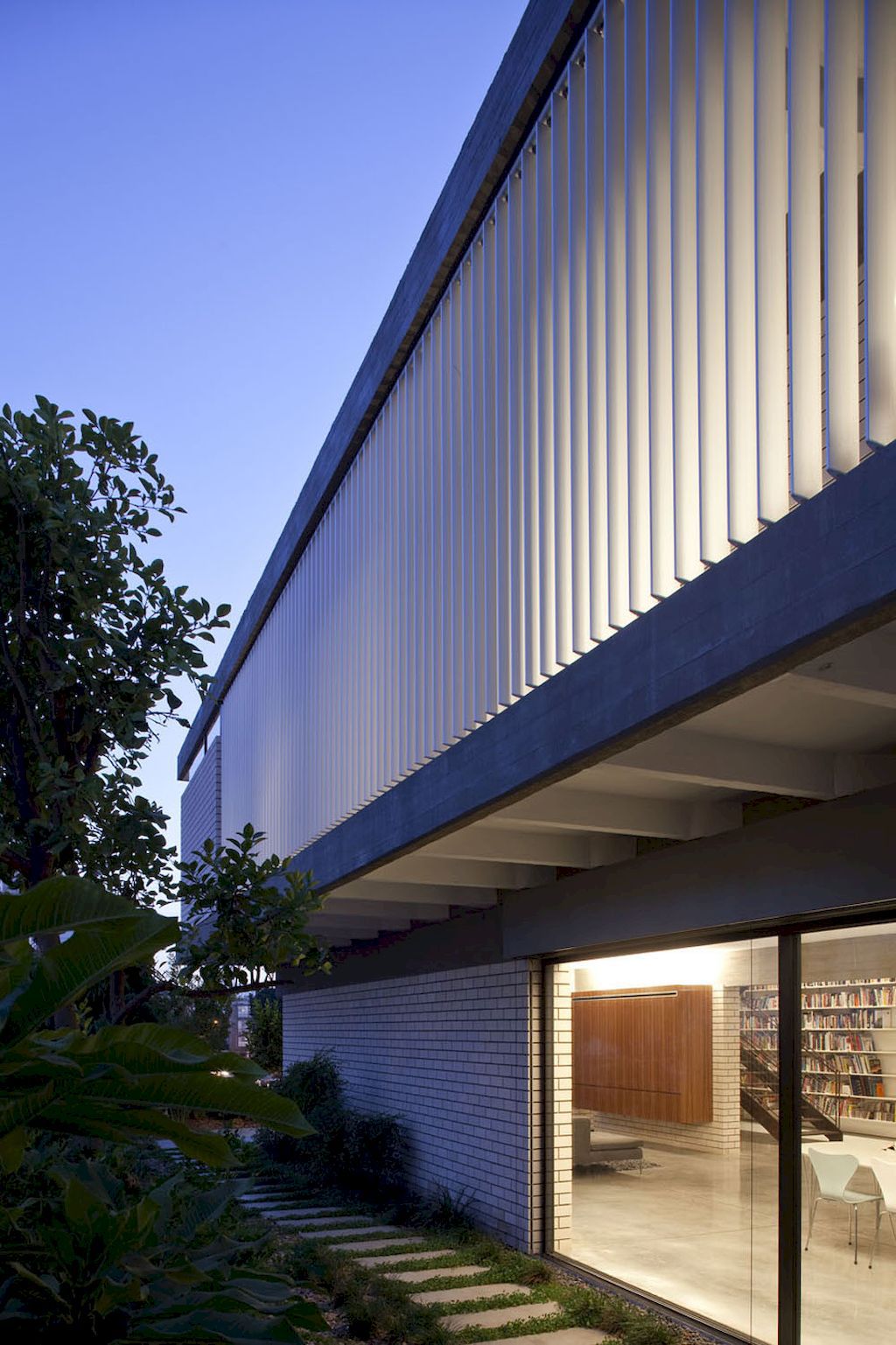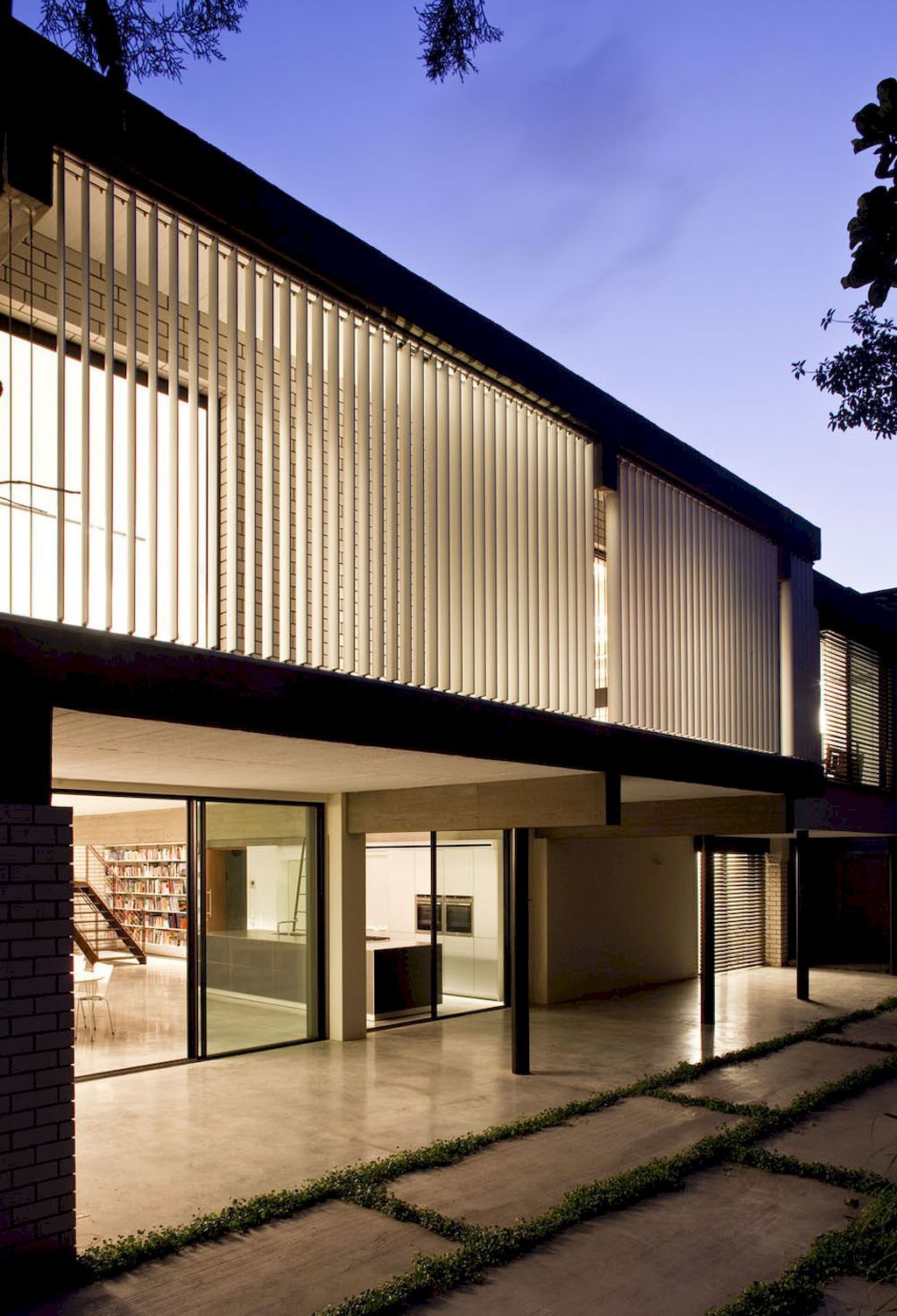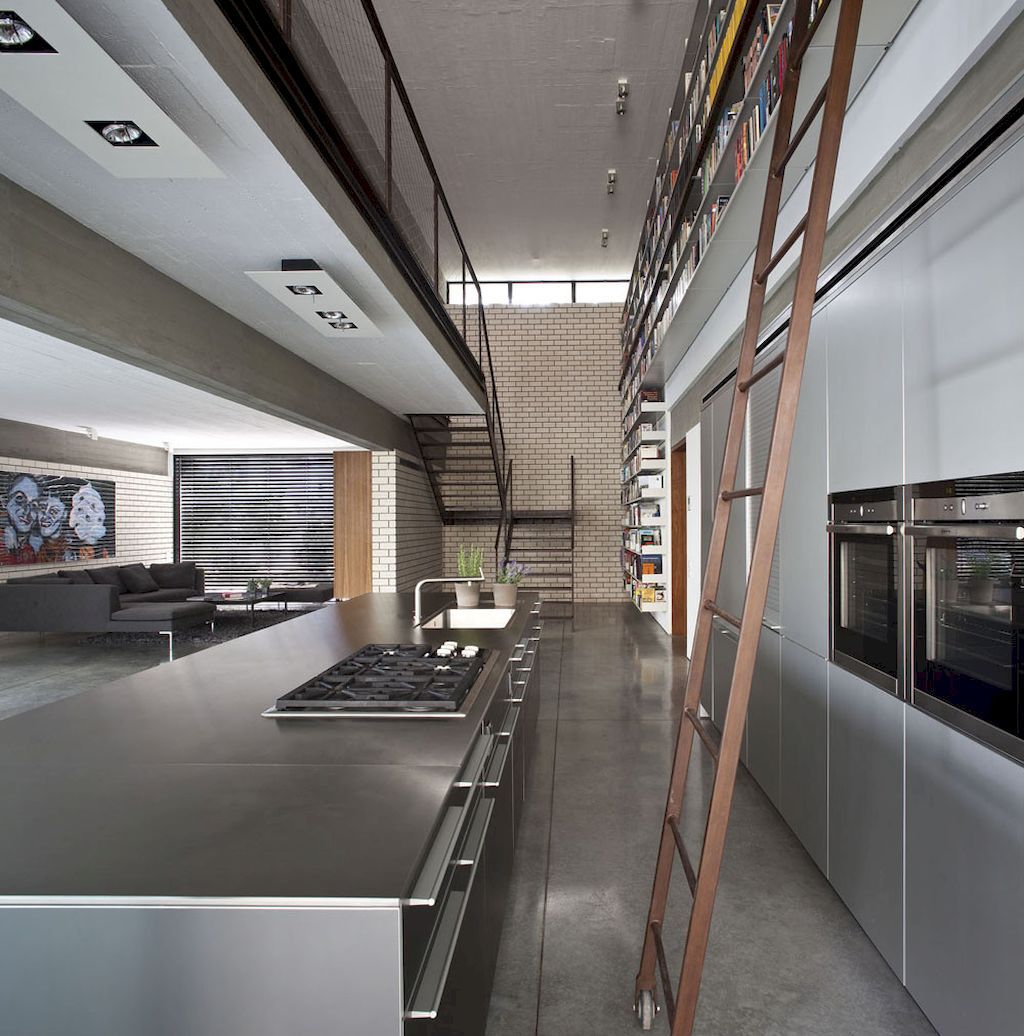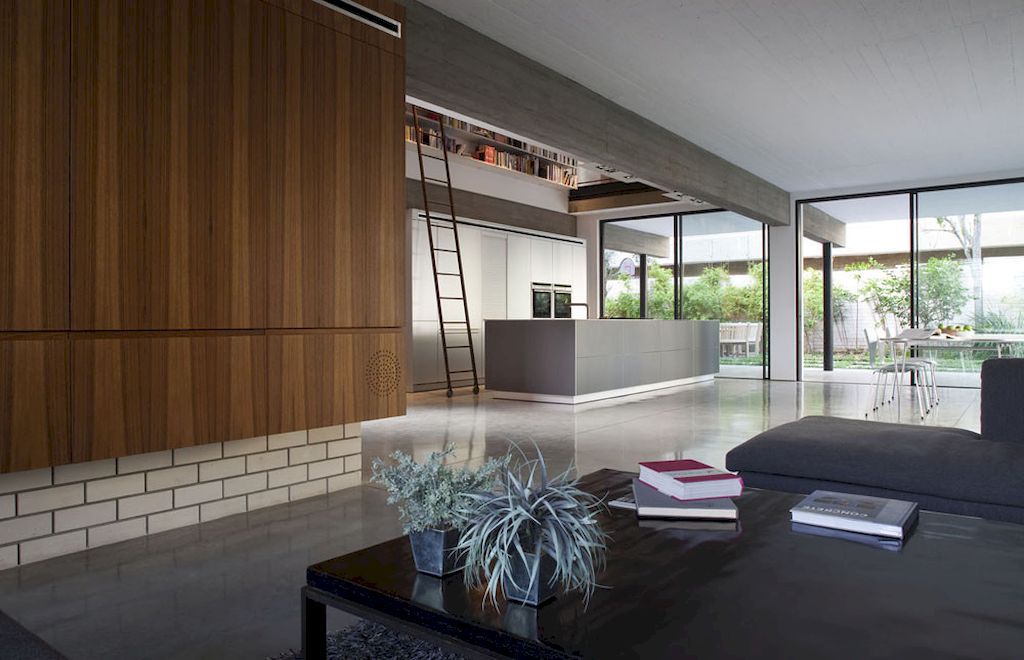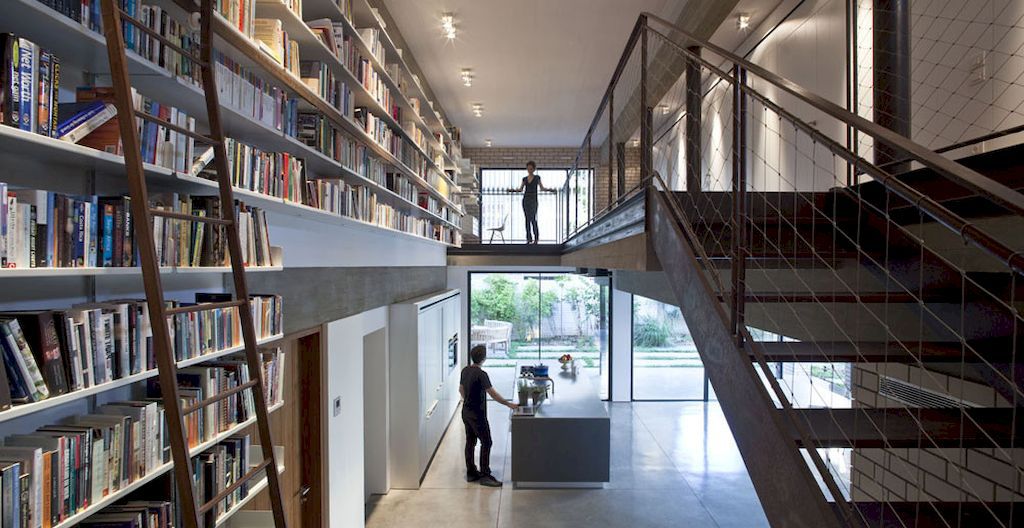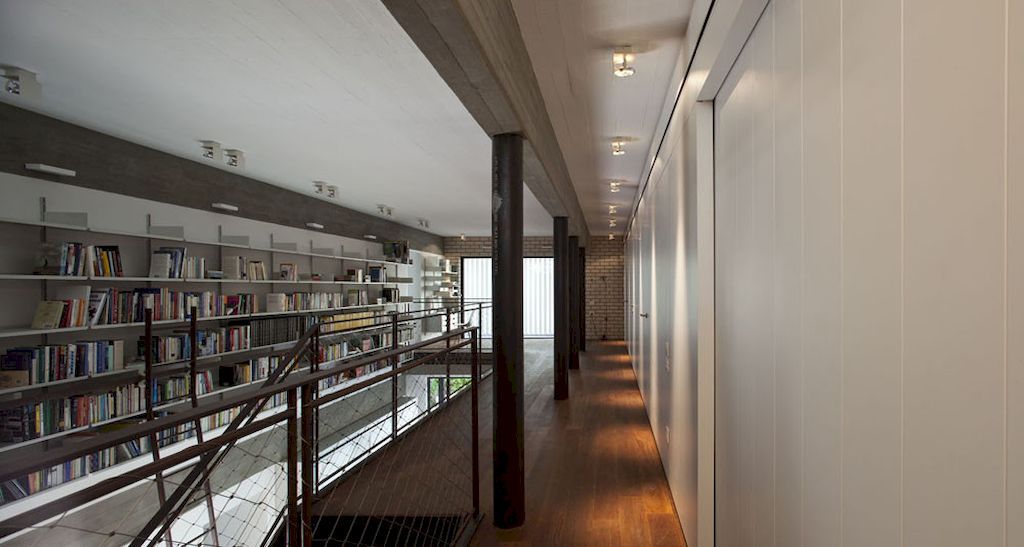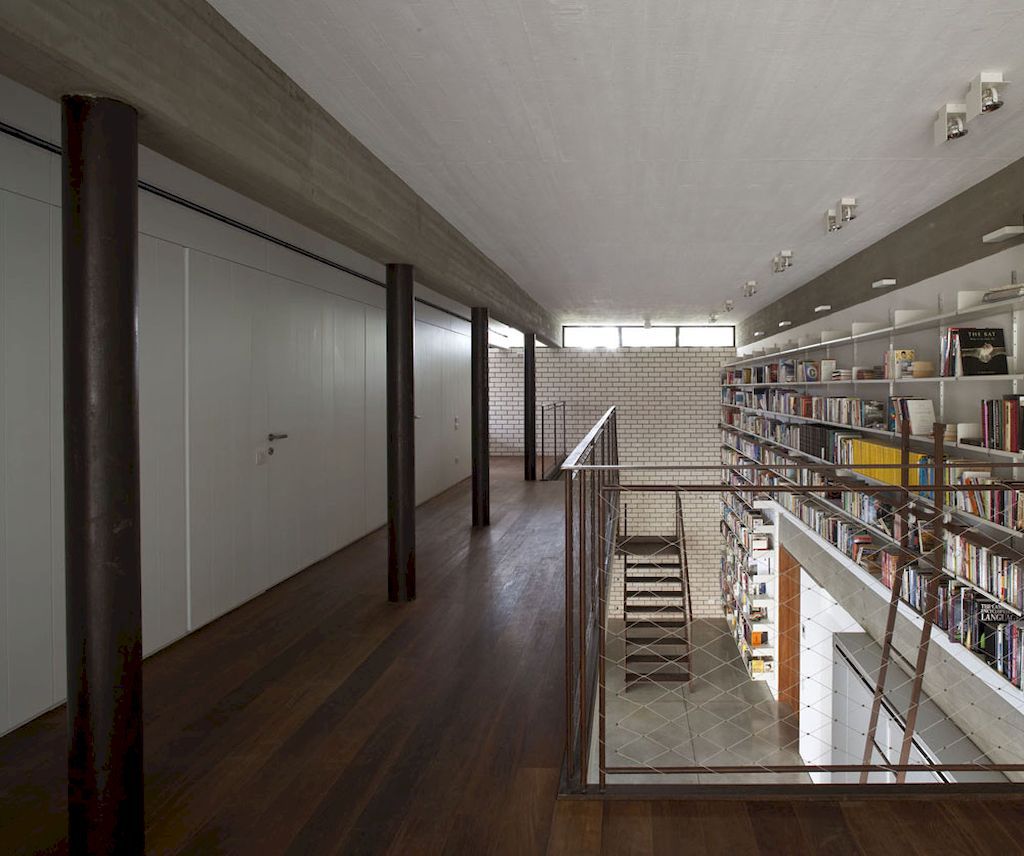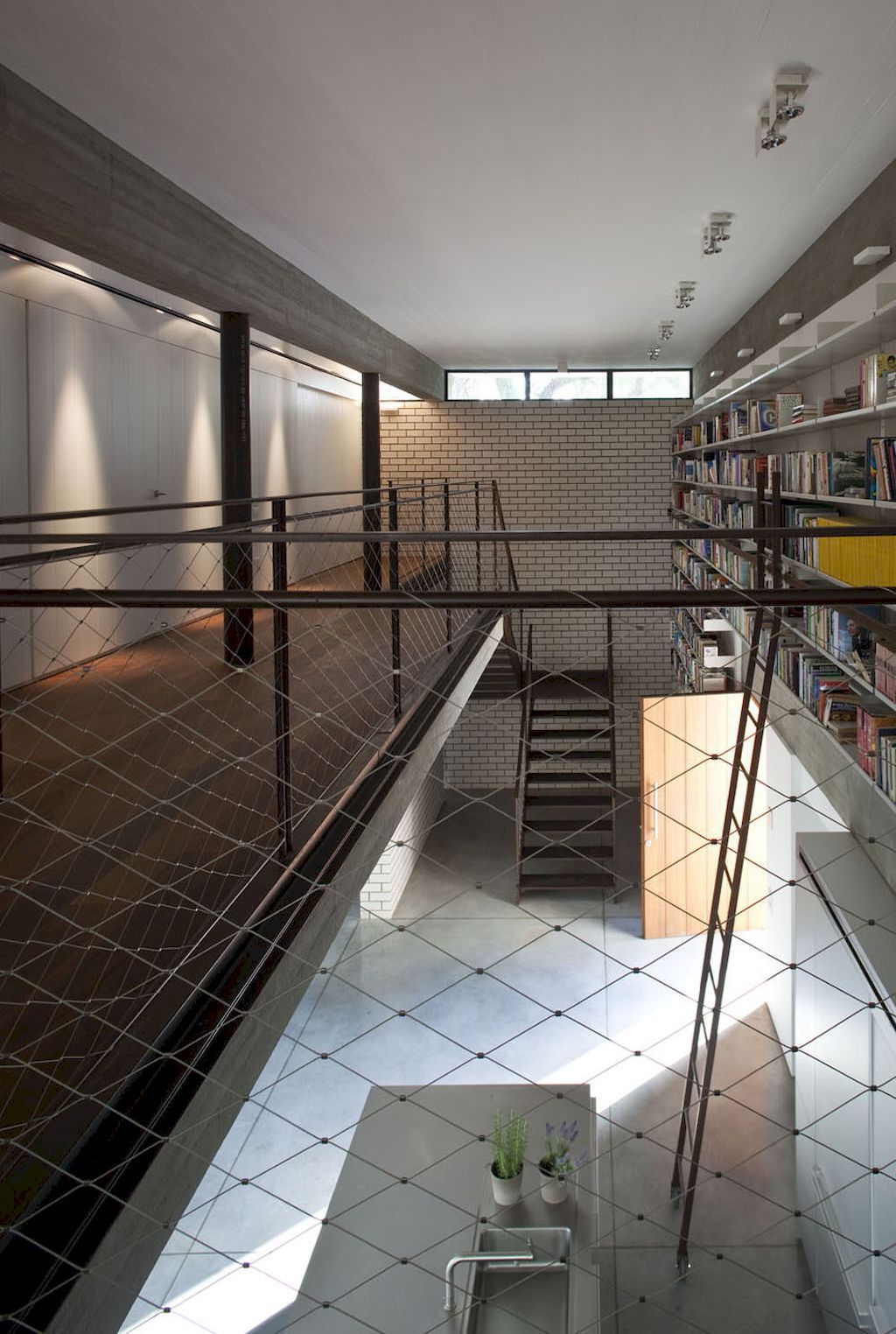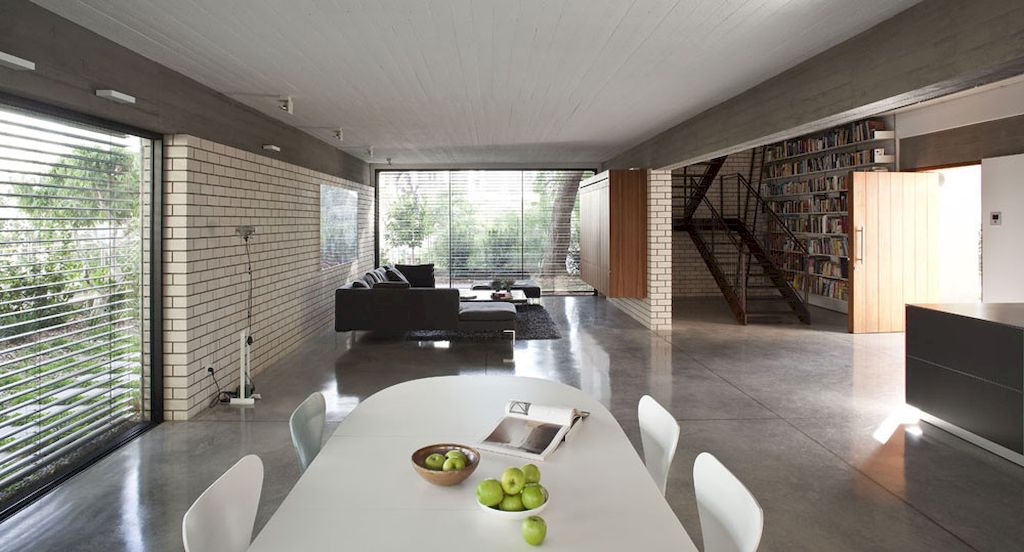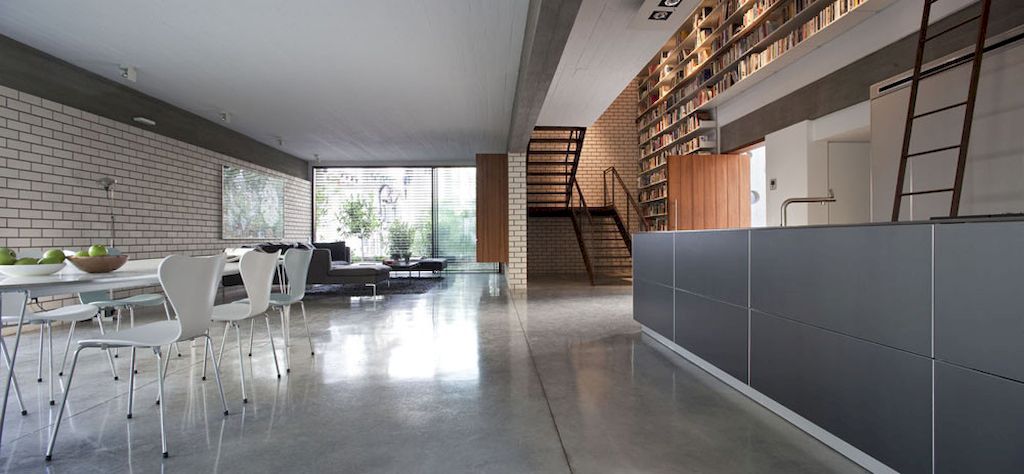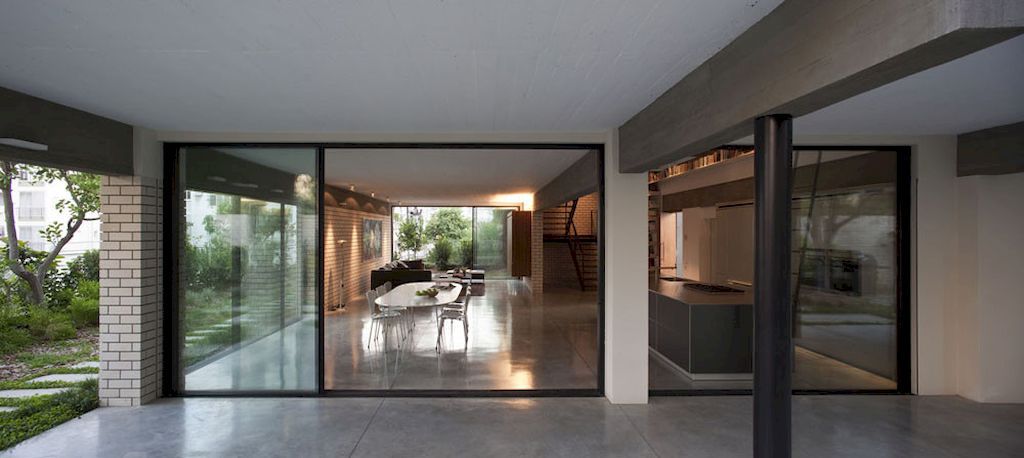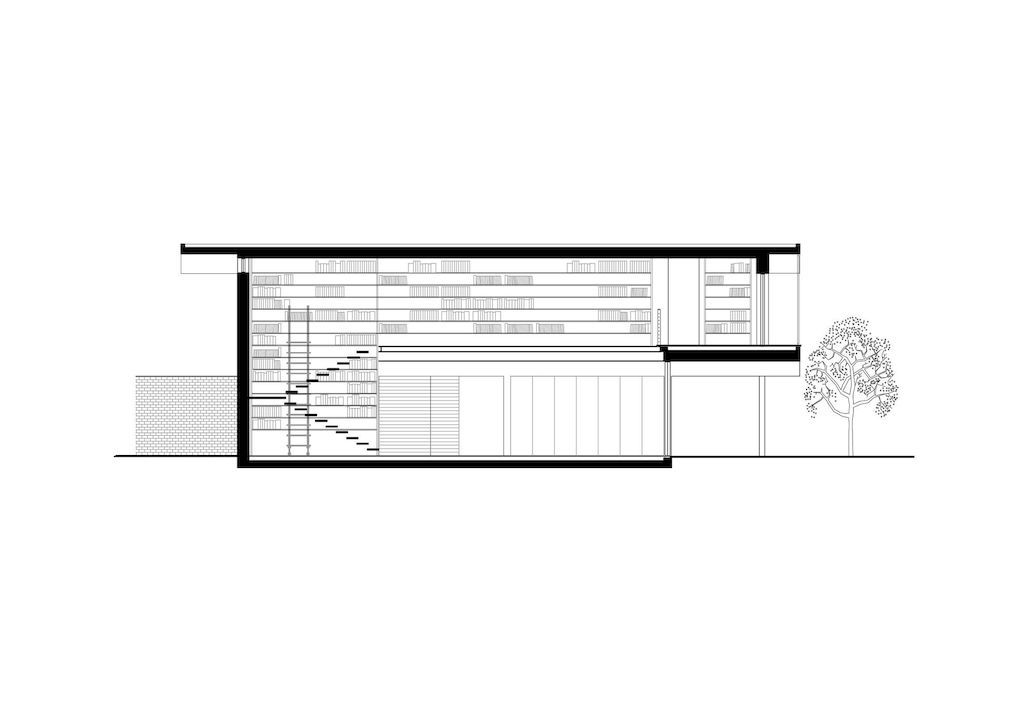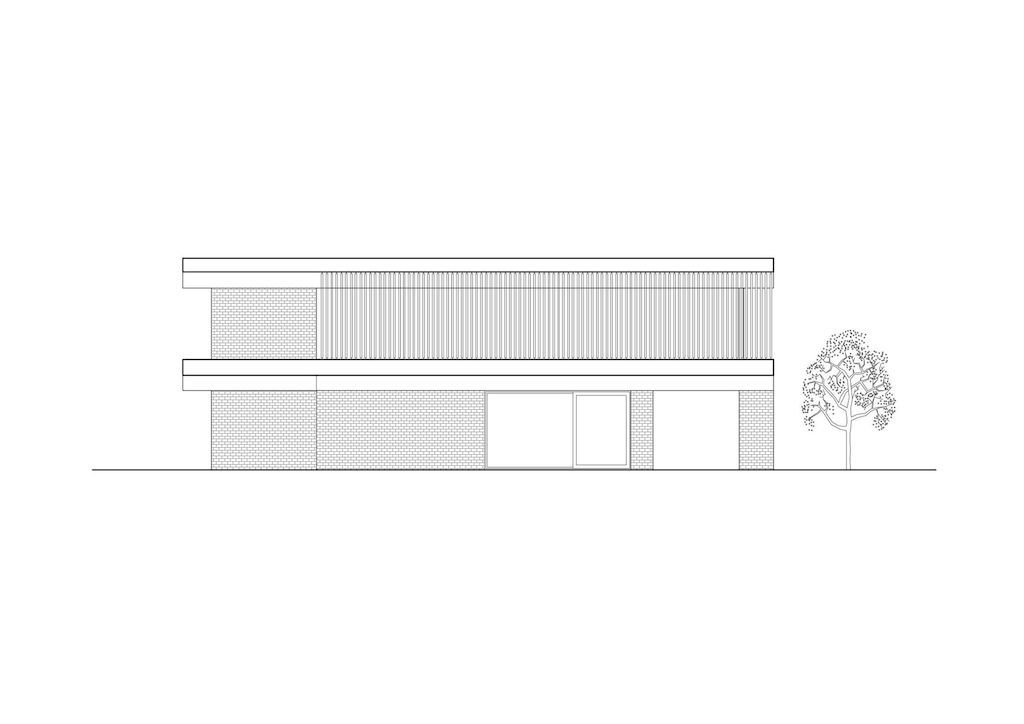 The The Rechter House Gallery:
Text by the Architects: The "Rechter House" in Tel Aviv was originally designed by Zeev Rechter as a single storey home for his family with an orderly arrangement of internally and externally exposed, longitudinal concrete beams which formed the basis for the internal spaces, whilst adhering to the principles of "open planning" that were prevalent in those years. Over the years, an extra floor and a third wing were added to the building in such a way that its original form was hidden and the modern design principles governing its original design were abandoned. As the project's designer, I was asked to cope with a situation where the house had been stripped of its original ideas, disconnected from all of its parts and been used by two, separate families.
Photo credit: Amit Geron| Source: Pitsou Kedem Architects
For more information about this project; please contact the Architecture firm :
– Add: 39 Maze St. Ground Floor Tel-Aviv
– Tel: 03.6204493
– Email: office@pitsou.com
---