Date of Publishing:
Stunning Oberen Berg House designed by Alexander Brenner is a wonderfully conceptualized project, offers awesome exterior and interior design ideas, located in the beautiful city of Stuttgart in Germany. The house completed in 2007 with attention to the needs of the owners. This three story contemporary home is an example of how sparse modernism can be completely inviting and radiate warmth. The beauty of the construction of the house comes from a combination of white cubes, each of which as an individual structure. However, the design is such unique that when checking from a distance, all the individual structures seem to be unified as one.
From the North East entrance the floor to ceiling glazing facing southwest opens up to the garden. Thus, one can check the pool on the front and the valley on the opposite side. The house is blended in the adjacent natural landscape, but by no way is the privacy of the owners is hampered. This stunning Oberen Berg House also boasts of roof based large-surface solar system and geothermal heat pump for better use of energy use. In addition to this, the interiors connected with the nature with amazing open spaces that bring in ample light and sunlight in all corners of the house. Surely, this home bring the luxurious living spaces and amenities with wonderful combination ideas of living room idea; dining room idea; kitchen idea; bedroom idea; bathroom idea; outdoor living idea; and other great ideas.
The Architecture Design Project Information: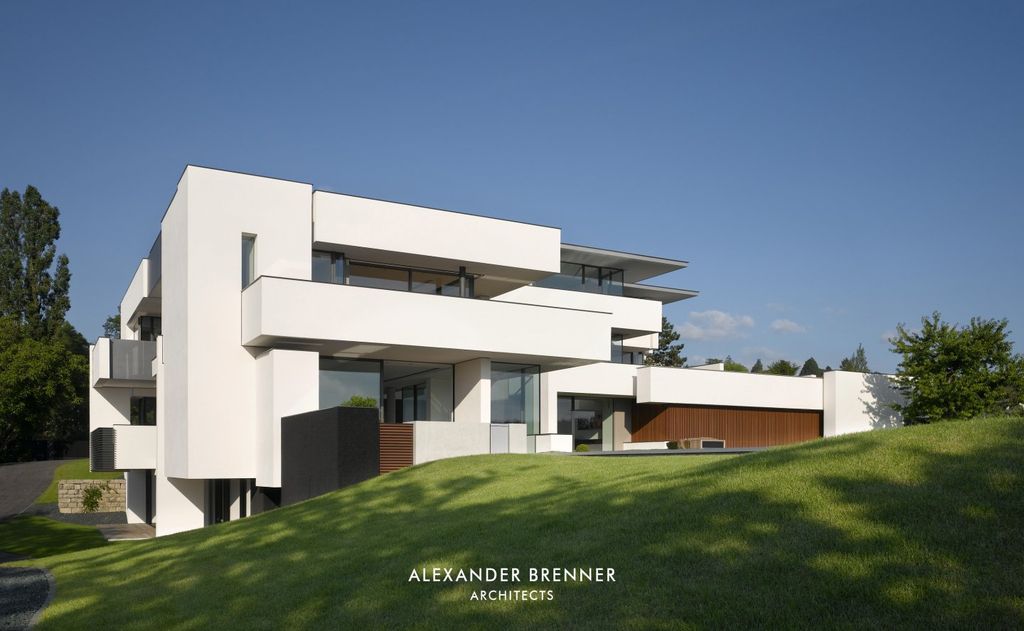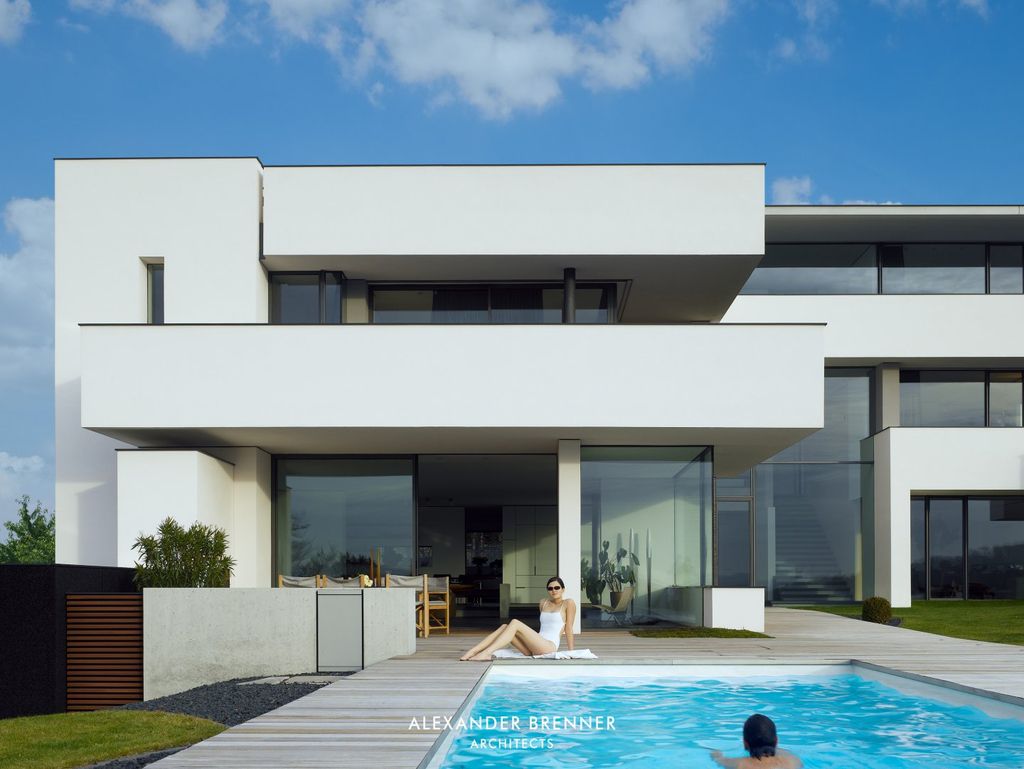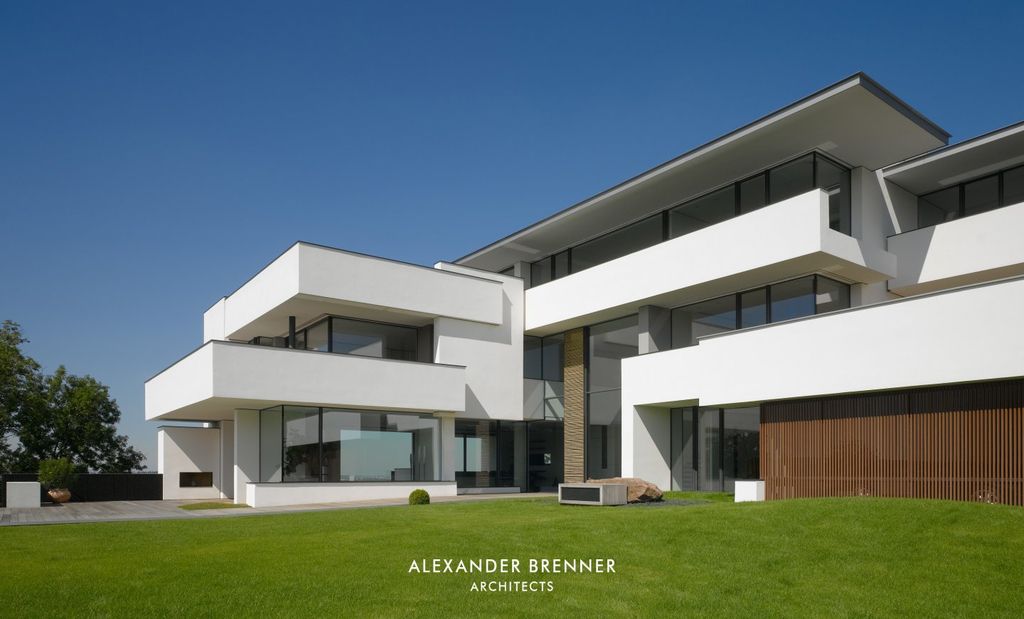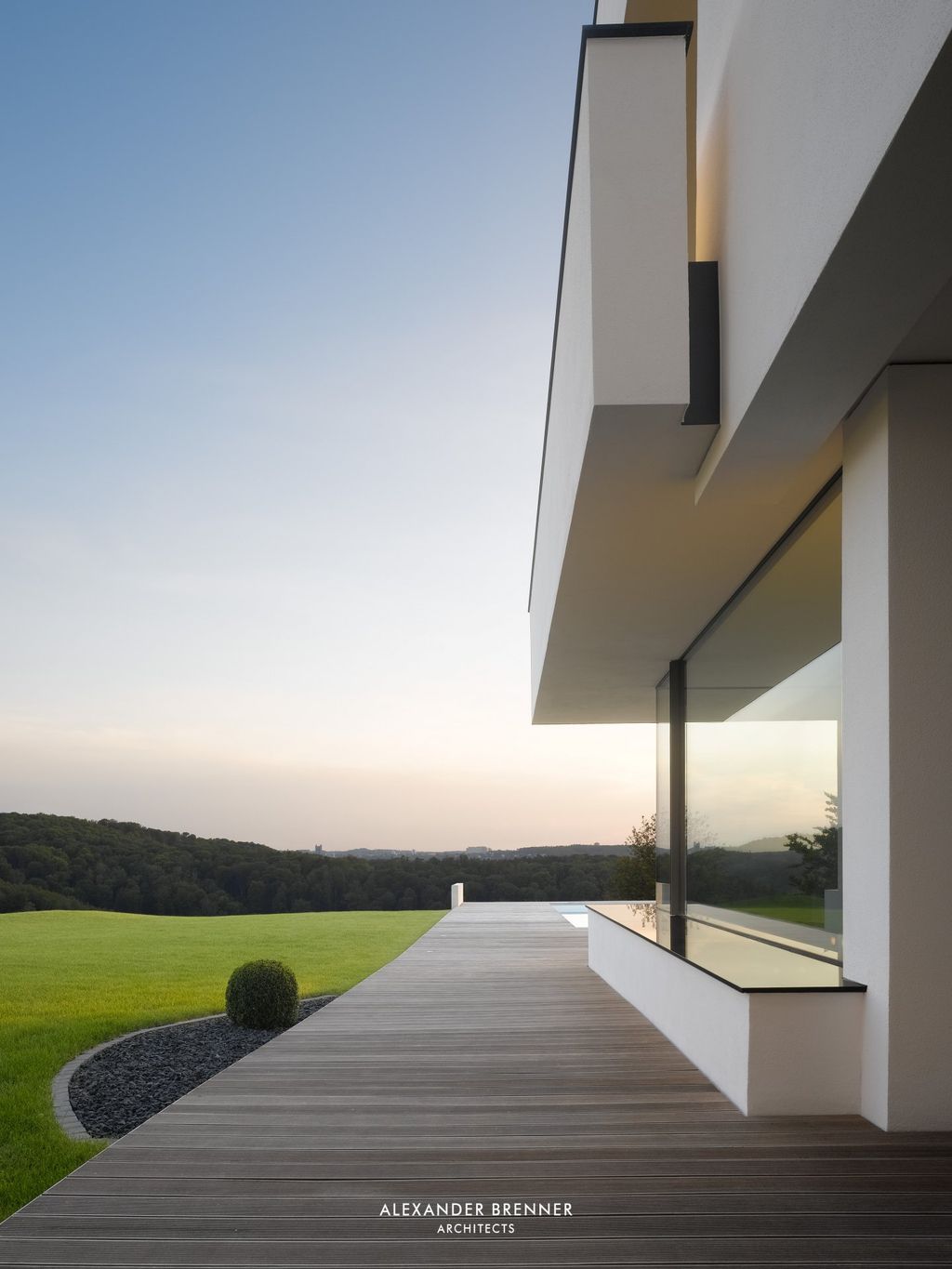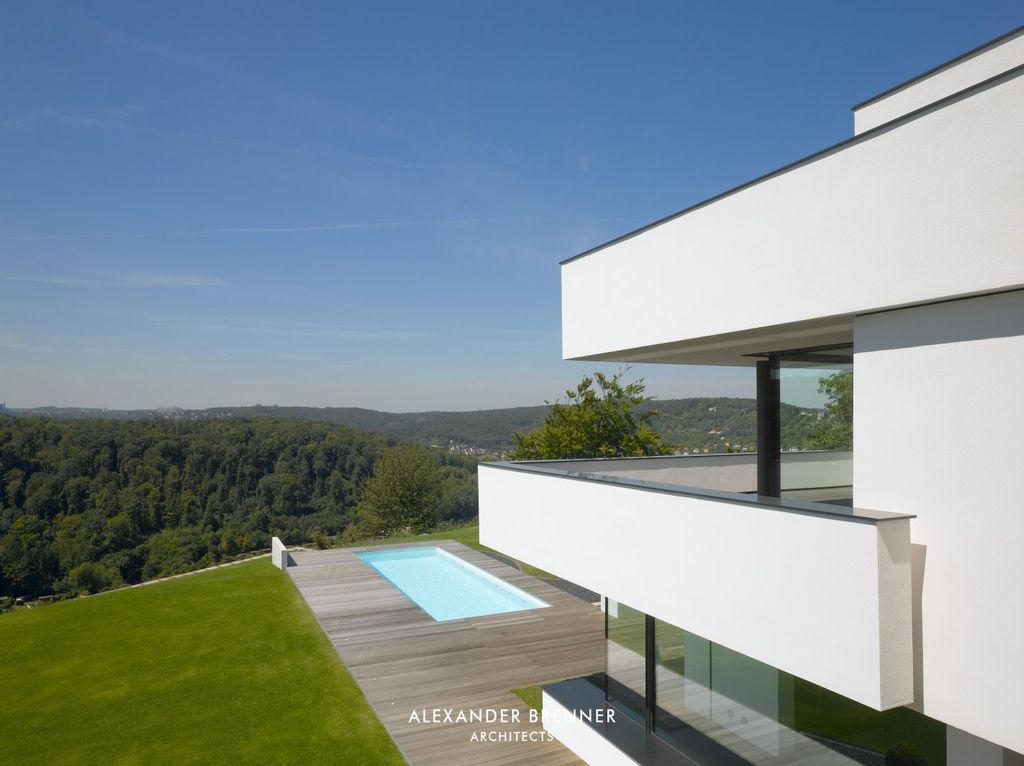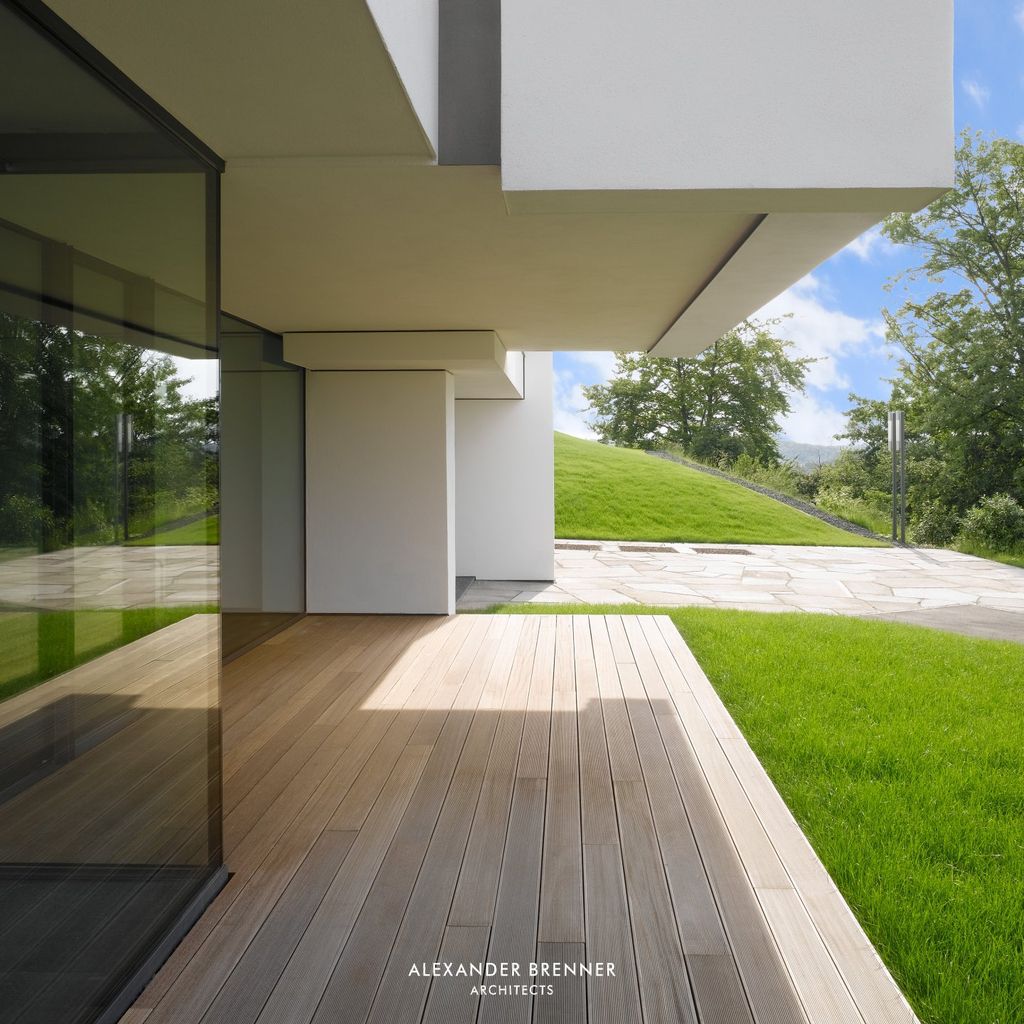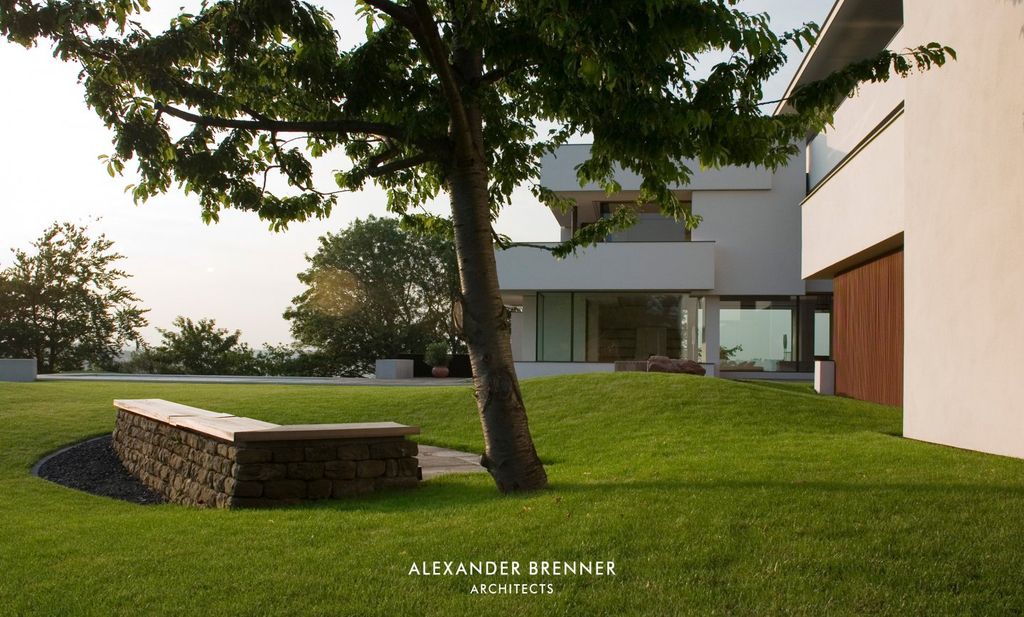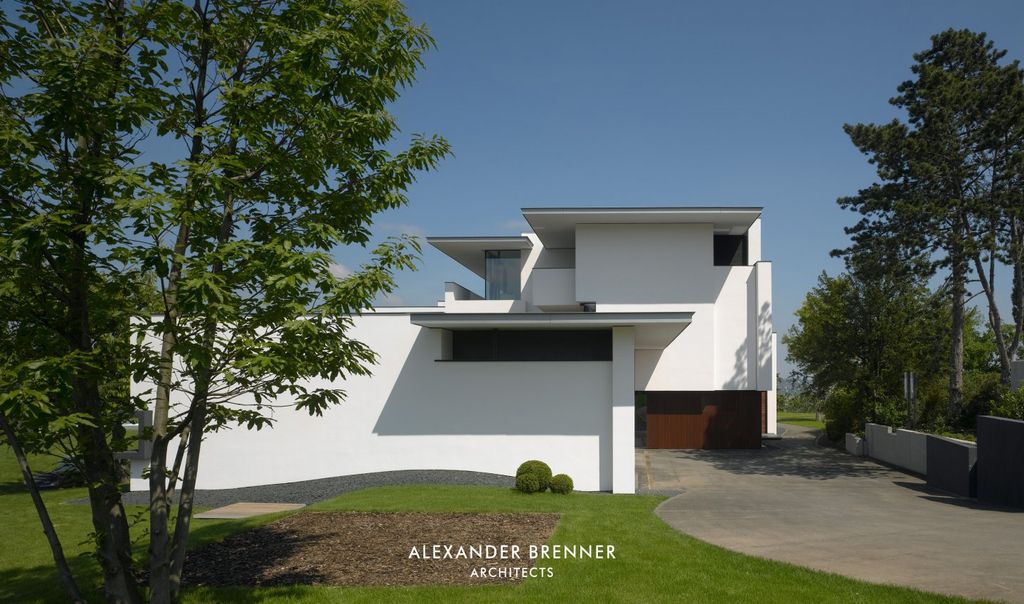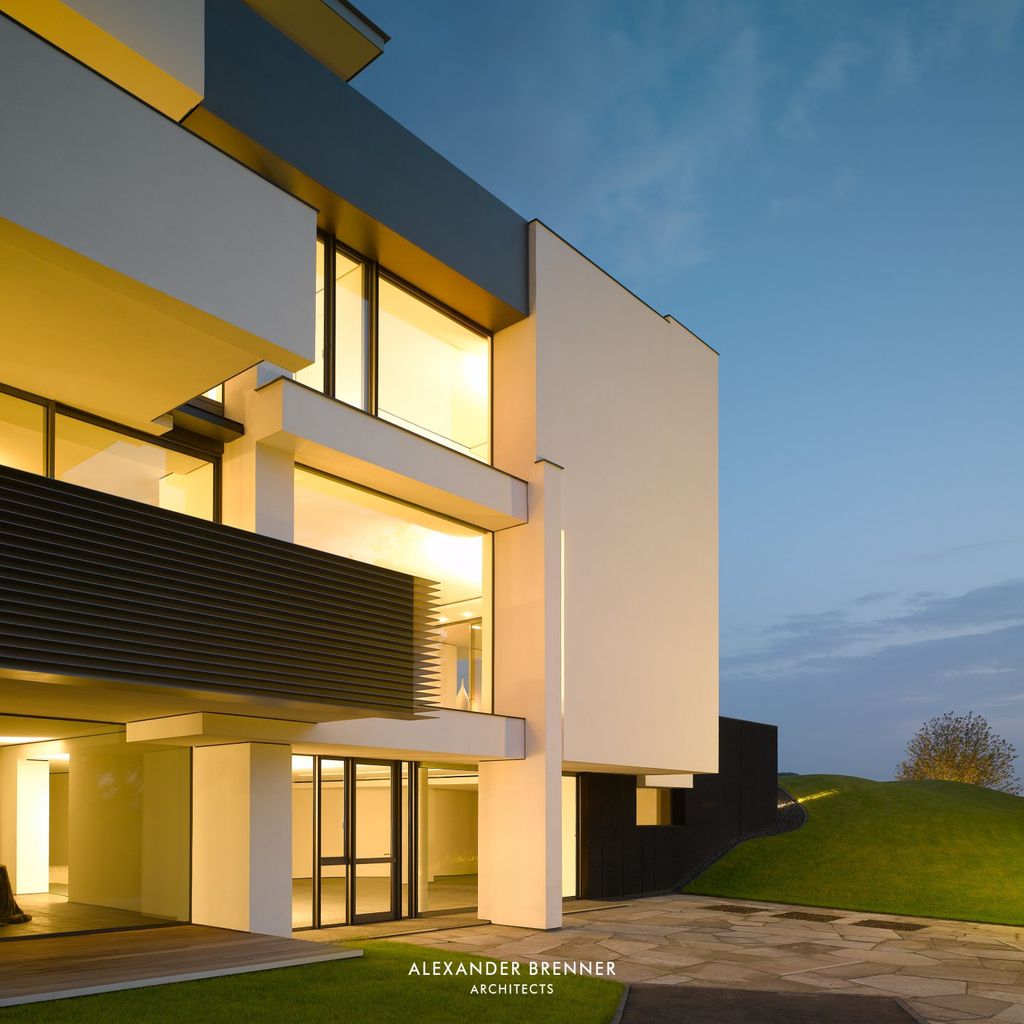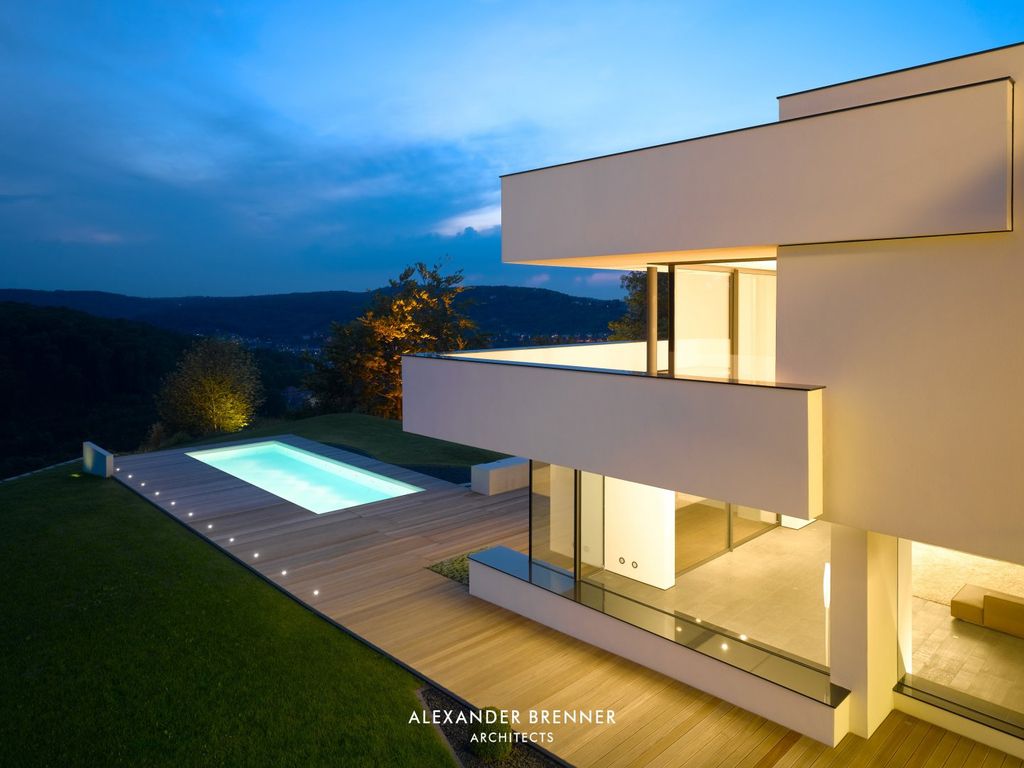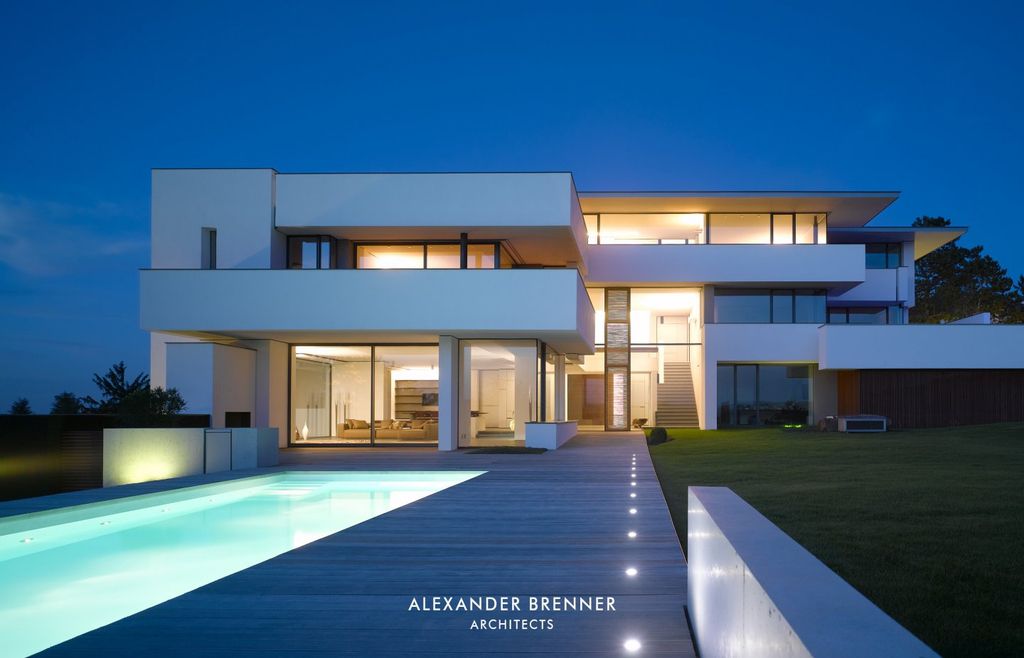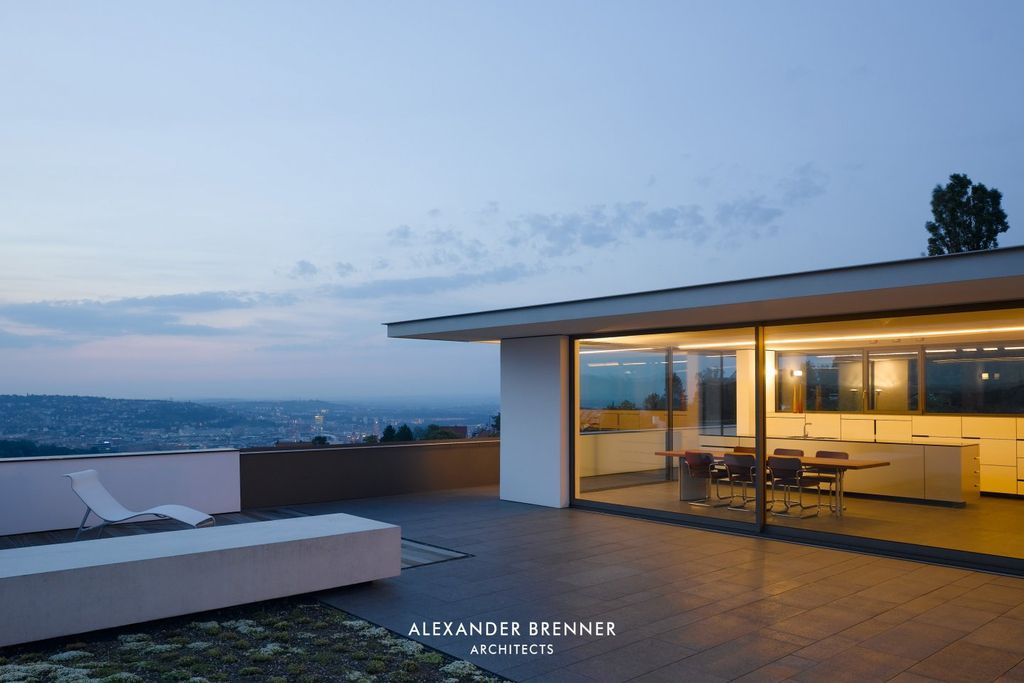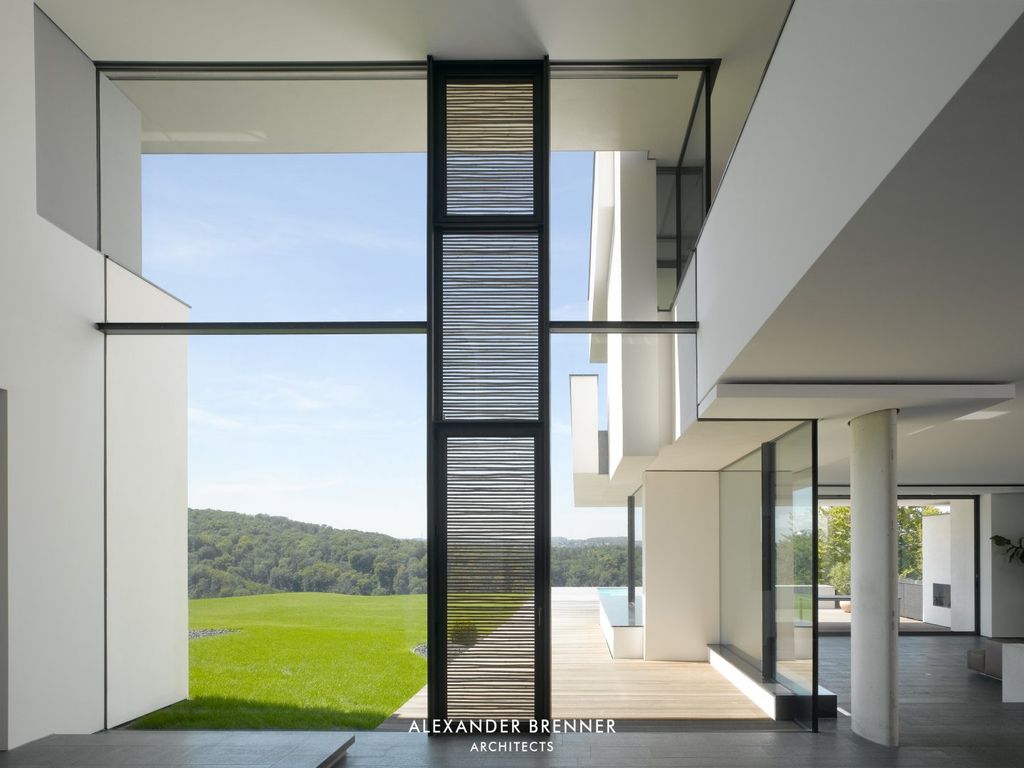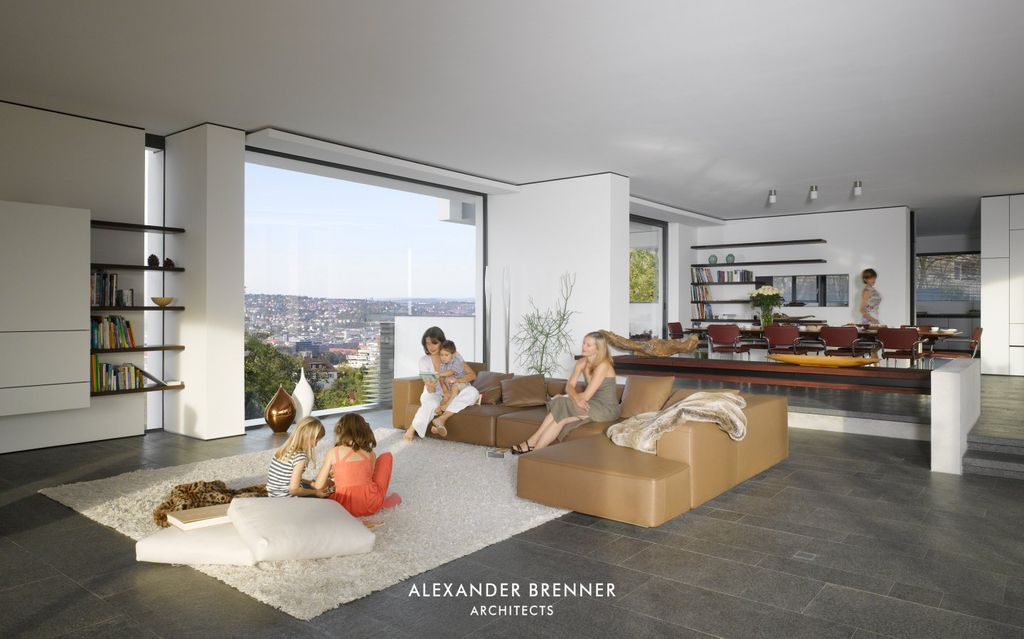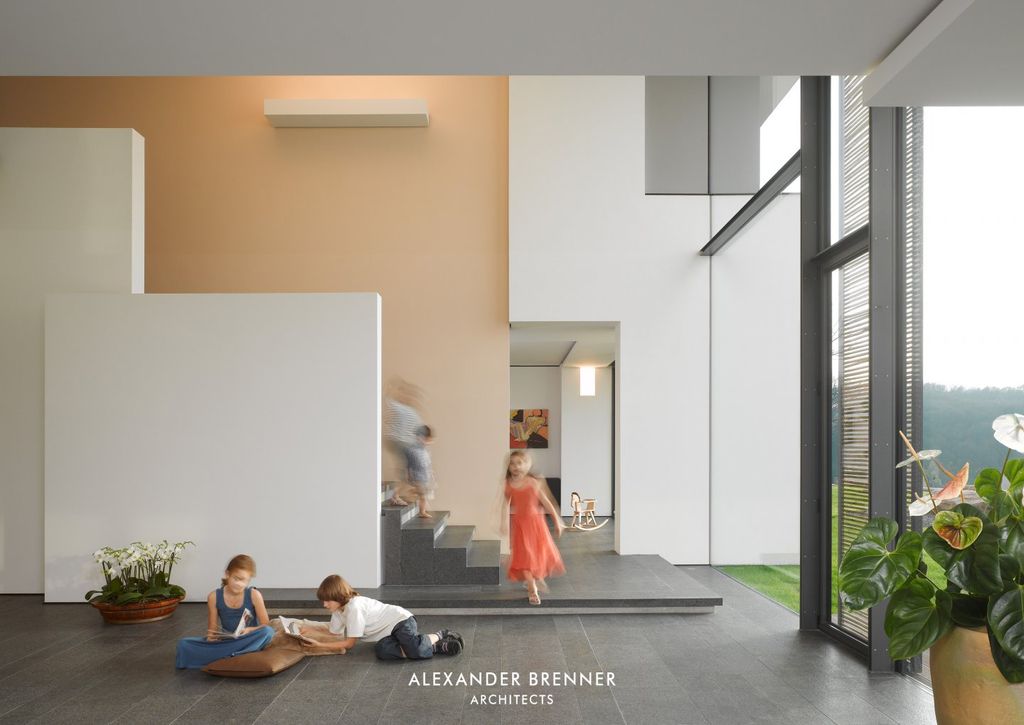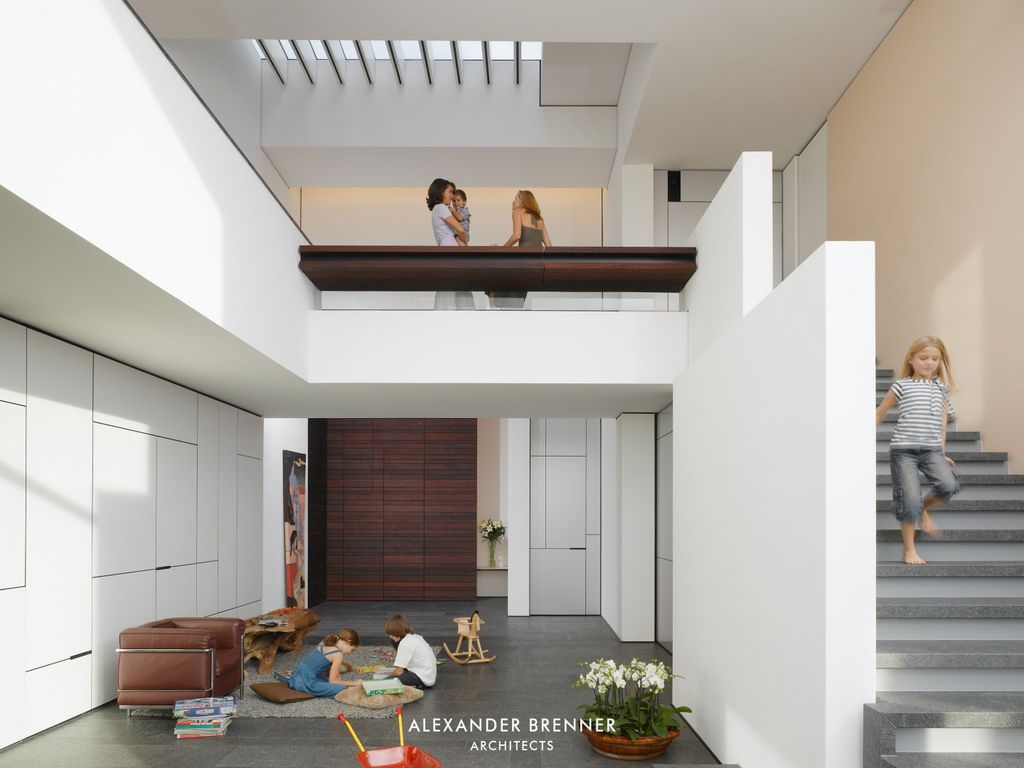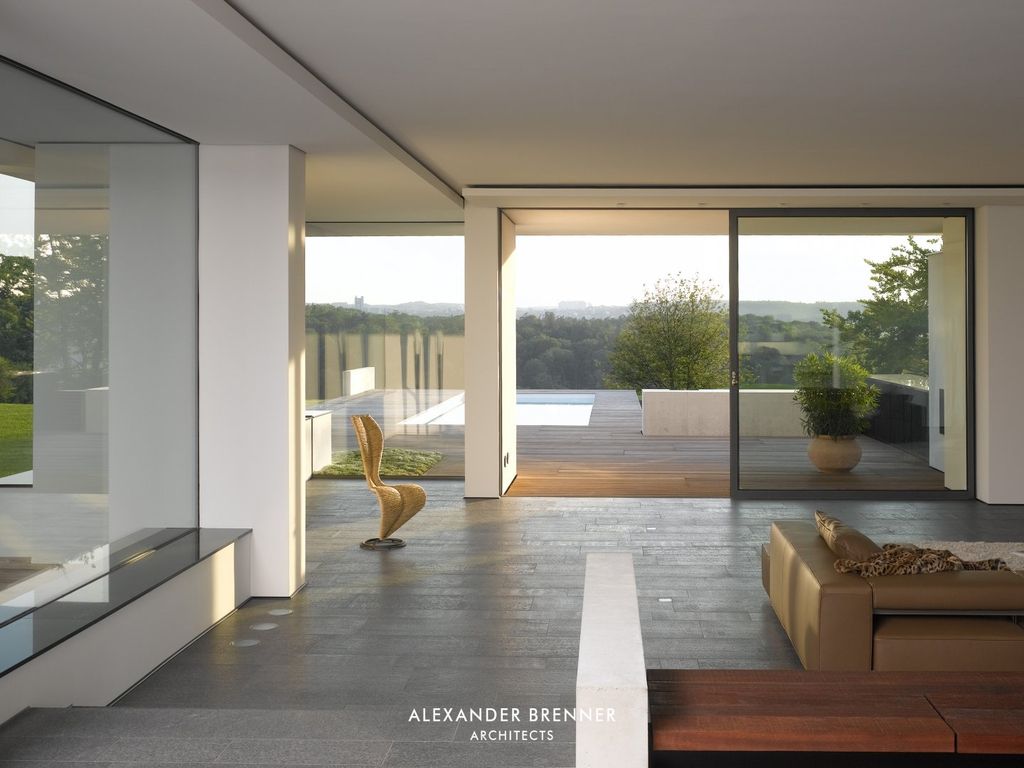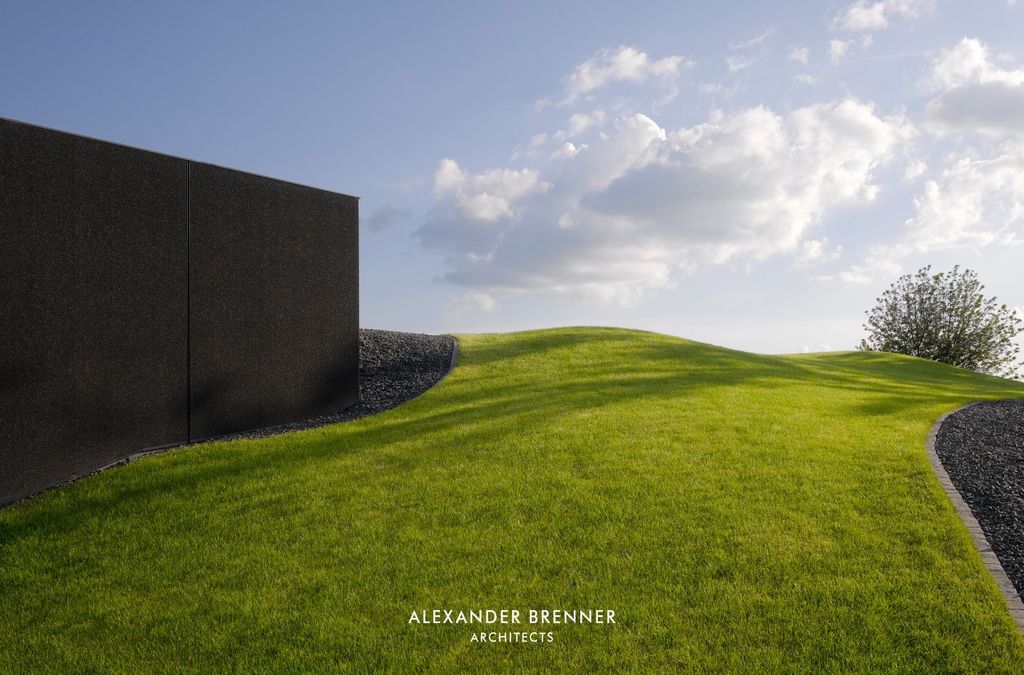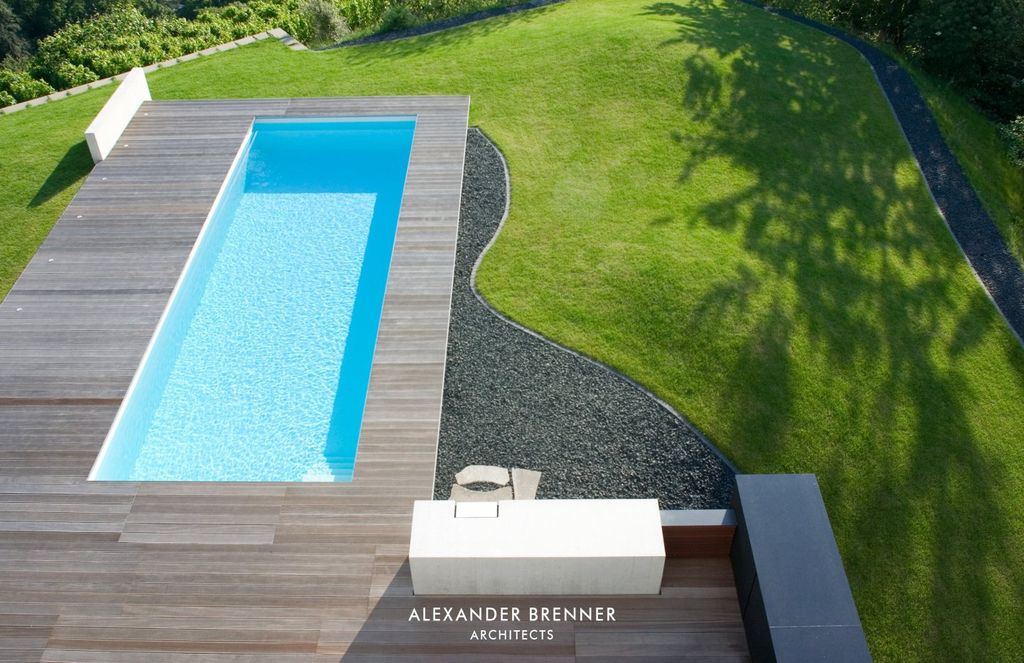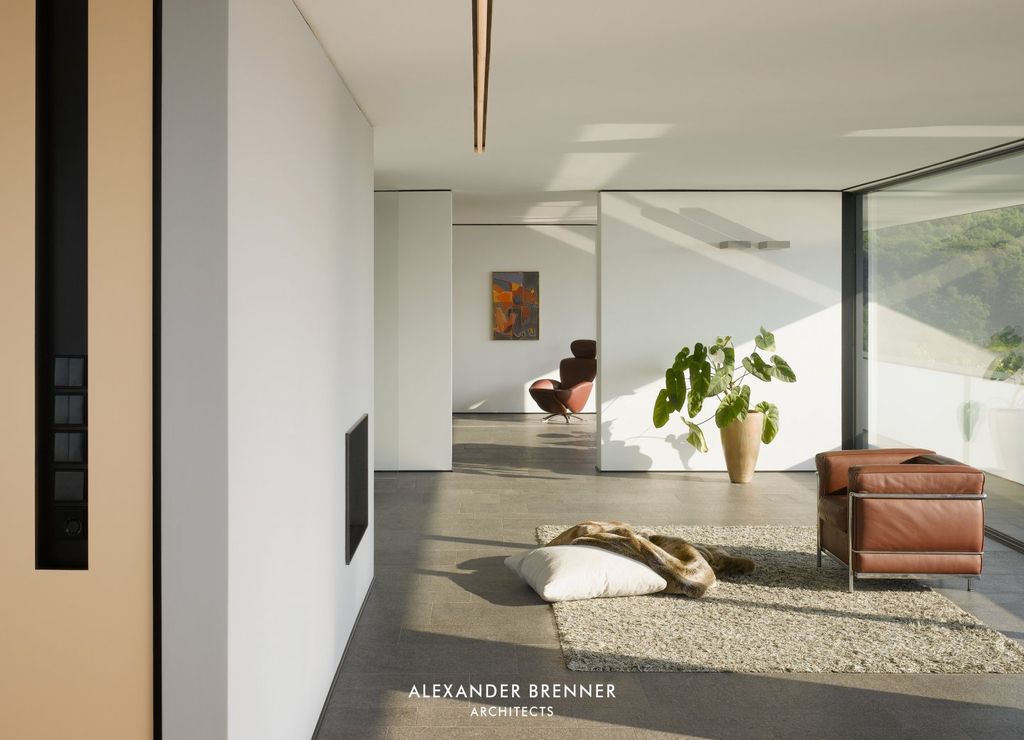 The Oberen Berg House Gallery:
Text by the Architects: When approaching the building via the access road in a depth-layered  picture is discernible. The northeast side of the house is an addition/a combination of white cubes. Each of them is recognizable as an individu- al structure when viewed from close up, but seen from a distance, they merge to form a unified whole.
Photo credit: Zooey Braun| Source: Alexander Brenner Architects
For more information about this project; please contact the Architecture firm :
– Add: Parlerstraße 45, Stuttgart, Germany
– Tel: +49 711 3424360
– Email: [email protected]
More Tour of Stunning Houses here:
---