Date of Publishing:
Architecture Design of The Gully Home
Description About The Project
The Gully Home designed by ED+ Architecture, is an attempt at reimagining how modern day family living can exist in a sustainable manner. It is a house that is contextually rooted and responds to all surrounding architectural and climatic requirements. Thus making it an embodiment of climatic responsive and functional design principles.
The entire house elevated by 1.5meters with a meandering pedestrian approach through an entry garden that led the user into the house. The services and utilities like the car parking, helper's accommodation, and battery backup room placed in a partial basement. The entry garden takes the user into a small foyer that leads one into a large great room.
Once insides, the master bedroom has a set of private stairs that lead to a private terrace sandwiched between the foyer and the swimming pool. The terrace gets a direct view of the ocean on the front. Besides, the entry garden on the right, and a bay window looking down into the great room on the left. Thus truly making it a master space for the couple. The uppermost level hosts the lounge room overlooking a swimming pool. The glazing done in a manner that once opened. Also, the deck becomes a part of the lounge connecting it directly with the pool. Finally, the topmost level of the house is a terrace sit-out enclosed by brick jaalis creating framed openings towards the ocean.
In addition to this, The Gully Home is a one-off project where the architecture completely defines its interiors. With a connection of the inside to the outside, there is no difference between the exterior and interior materials. Most of the furniture is custom-made using artisan carpenters and is designed as per the specific requirements of the users.
The Architecture Design Project Information: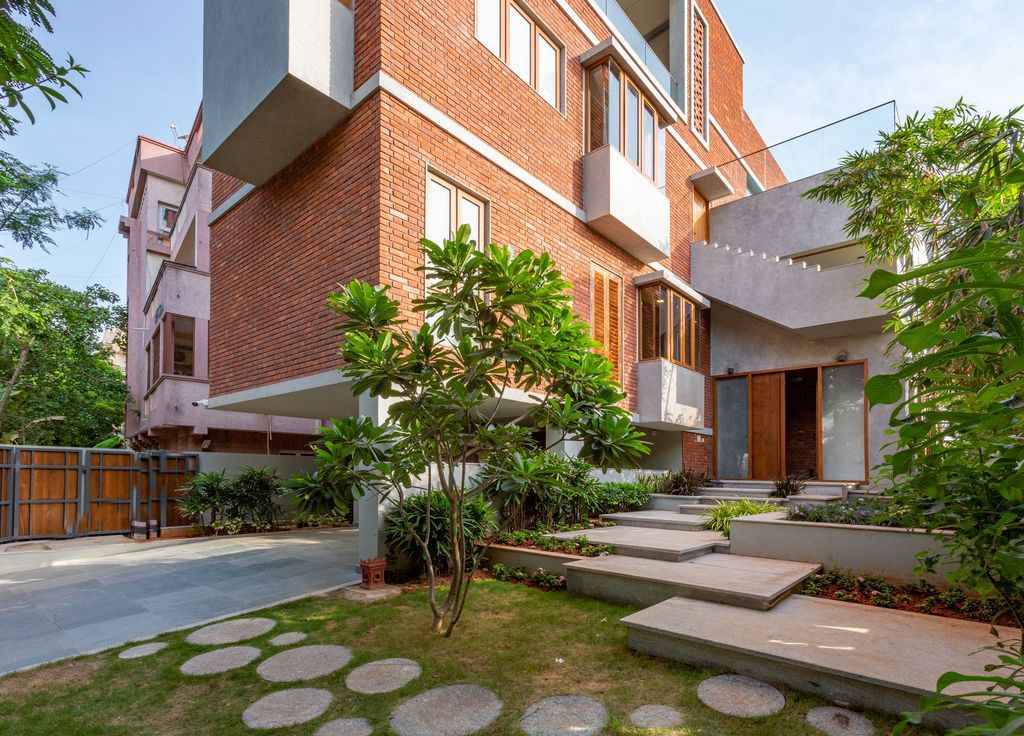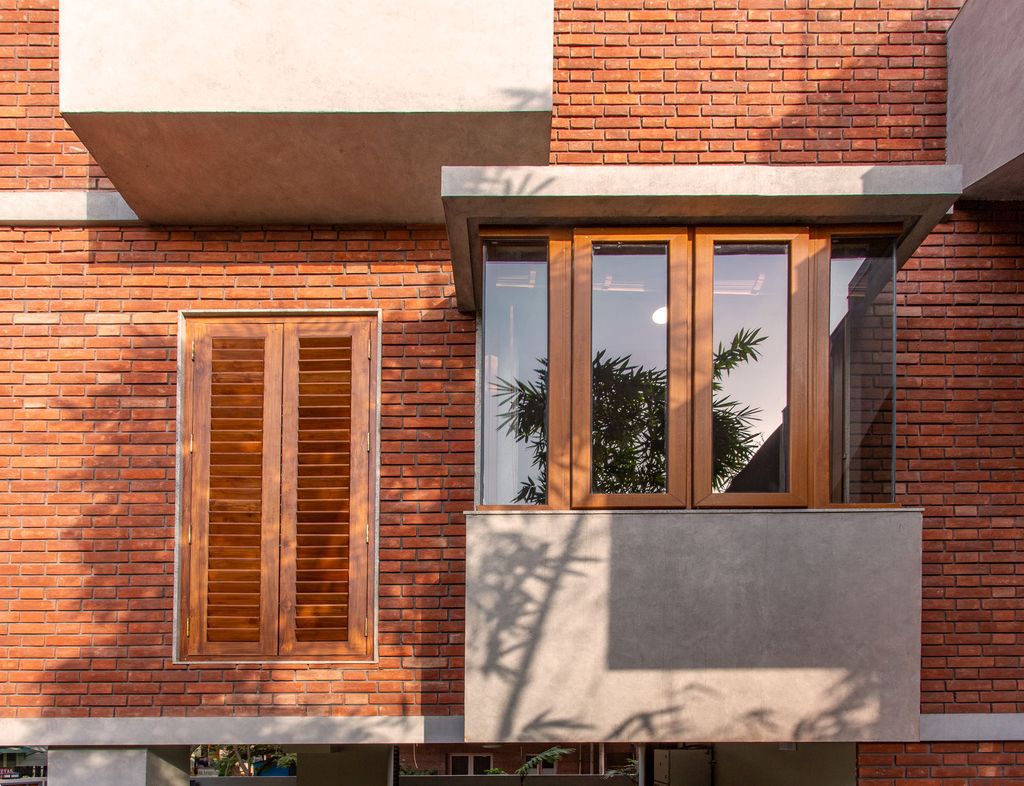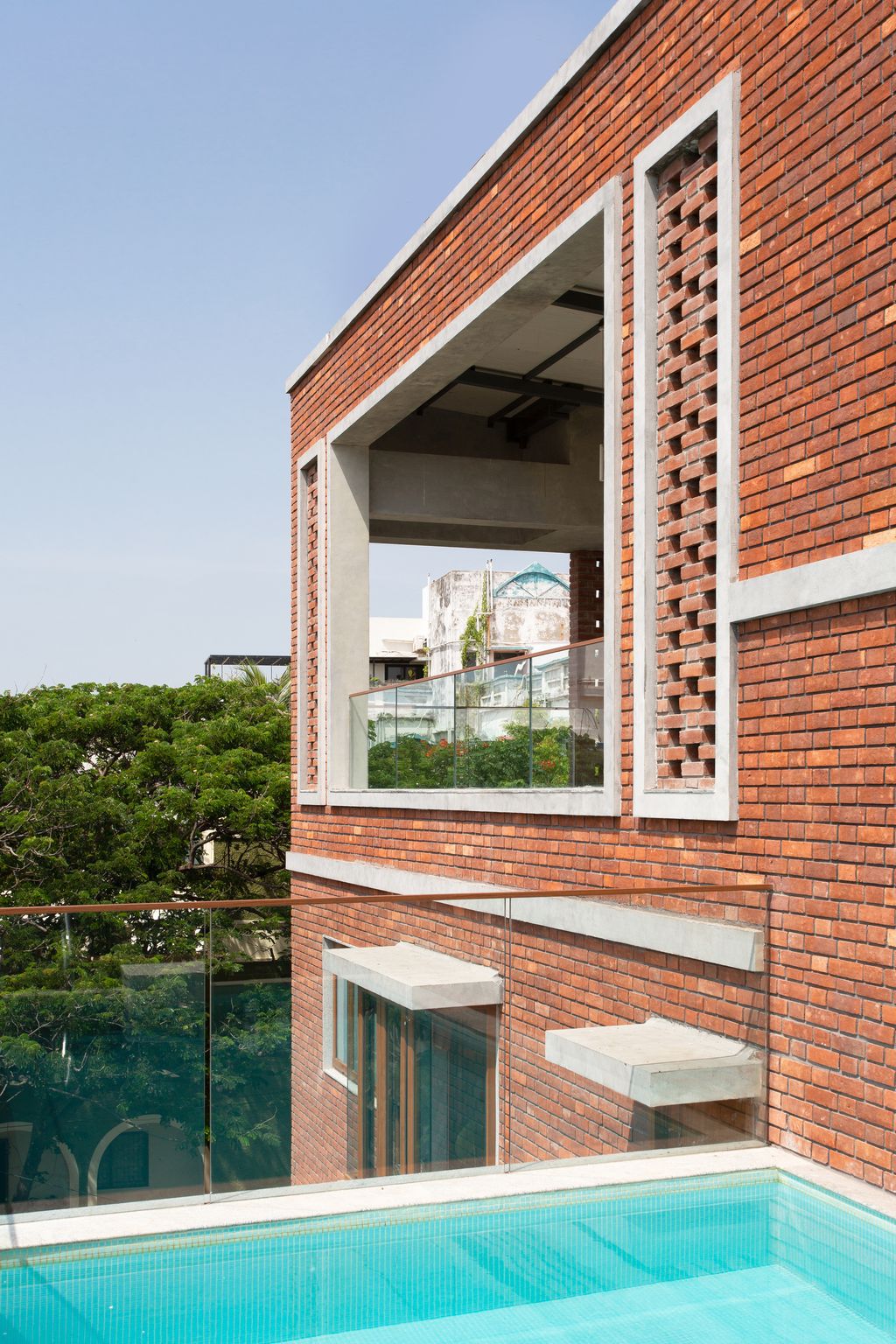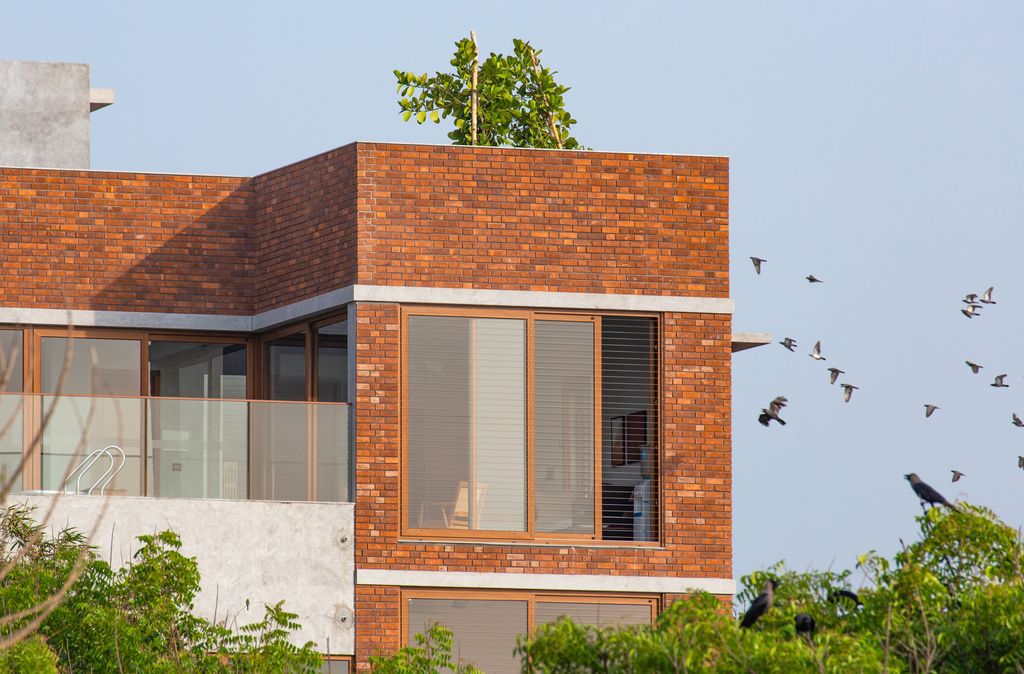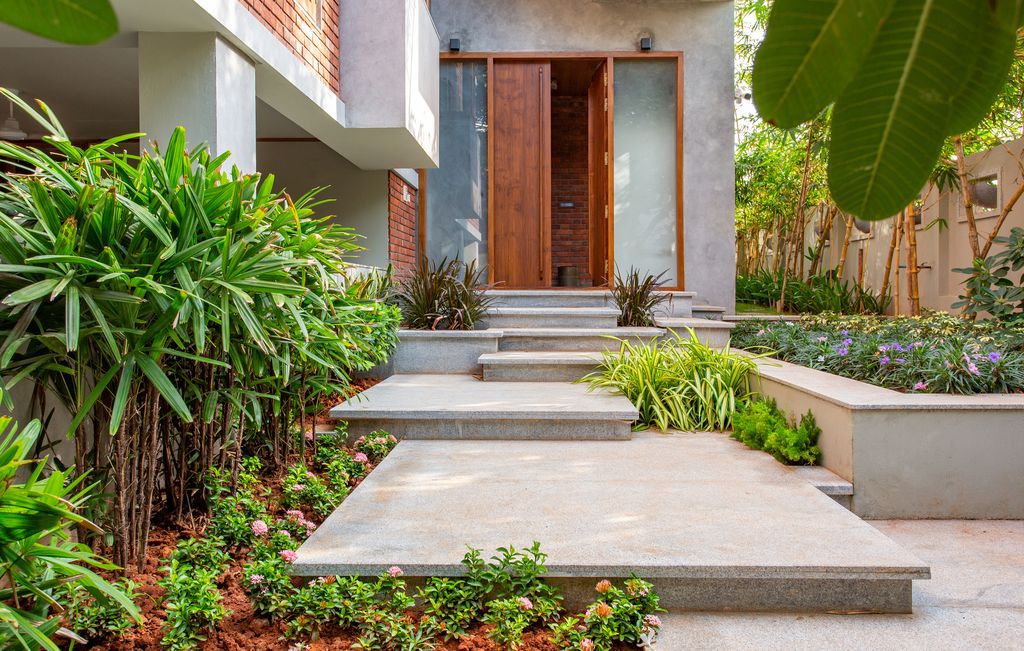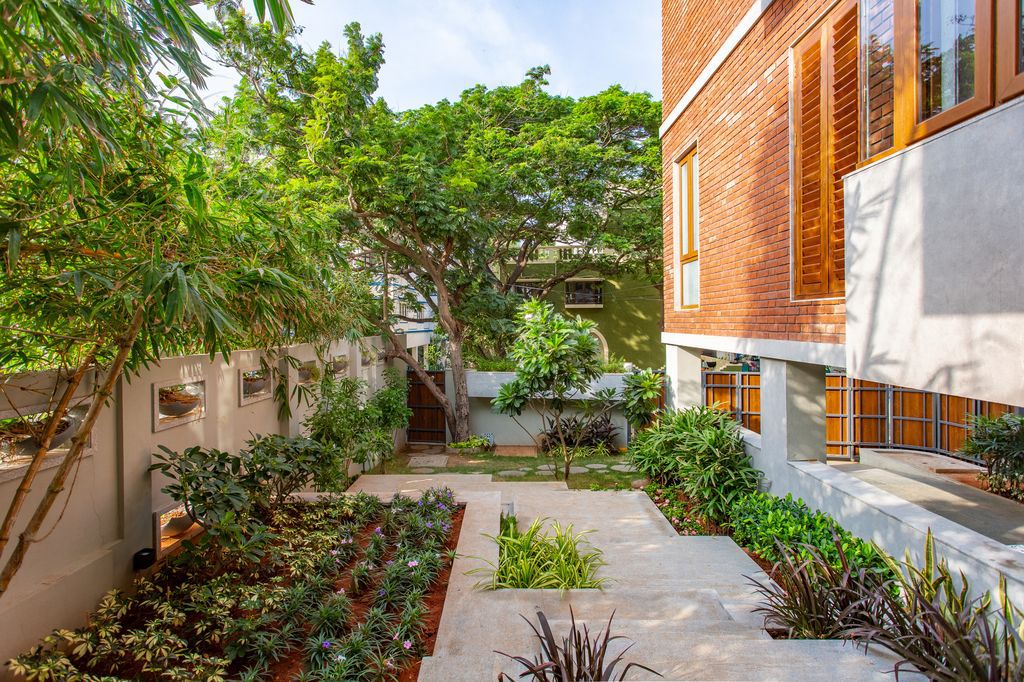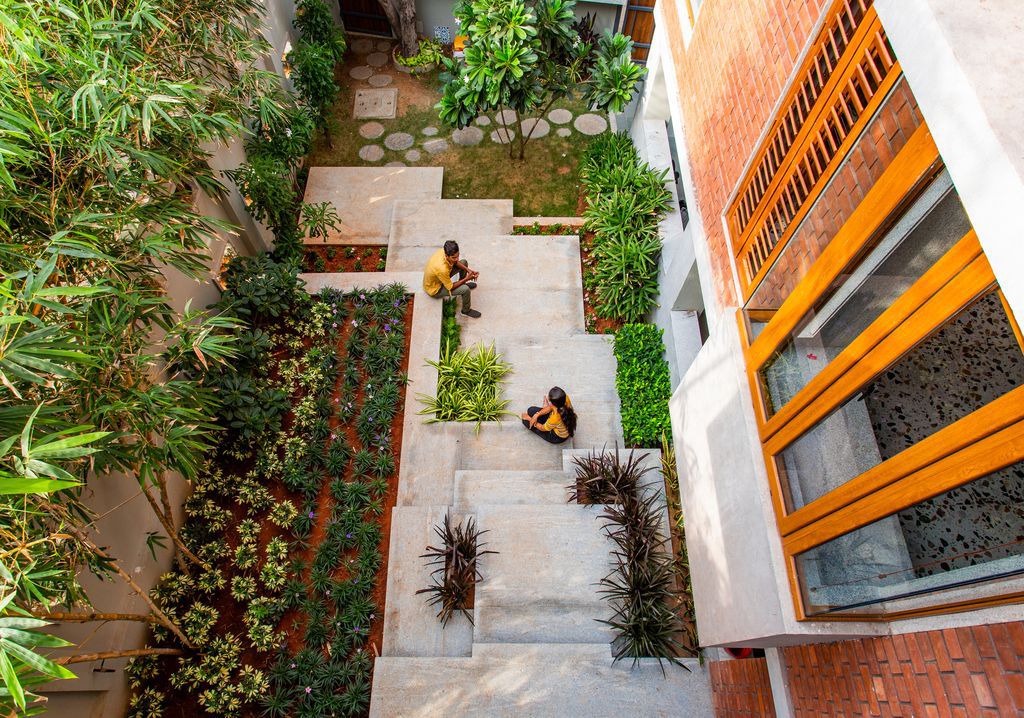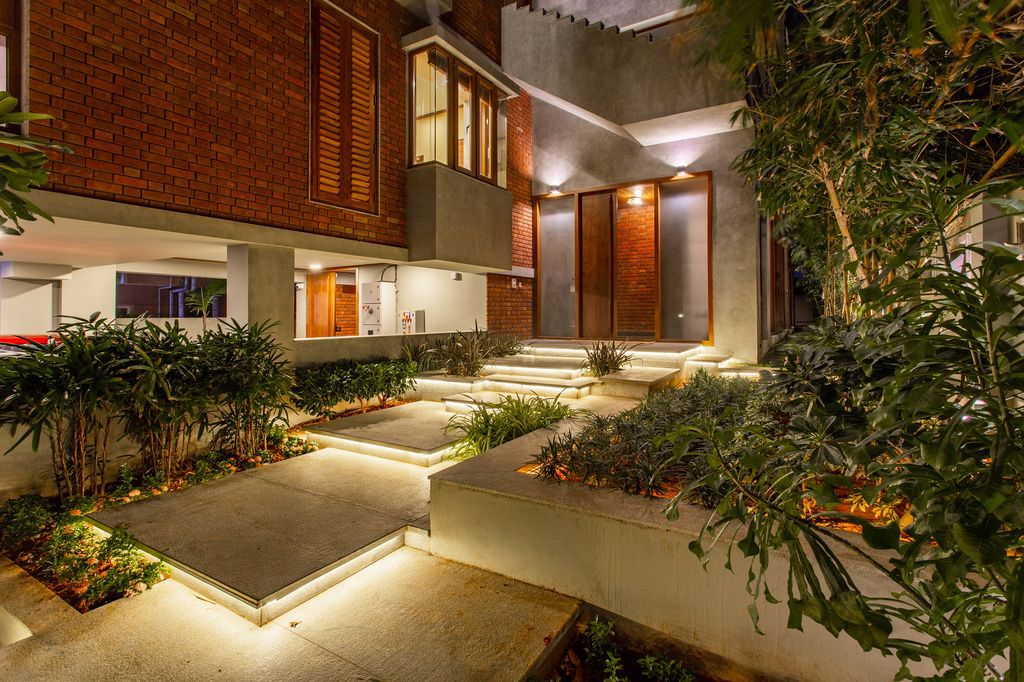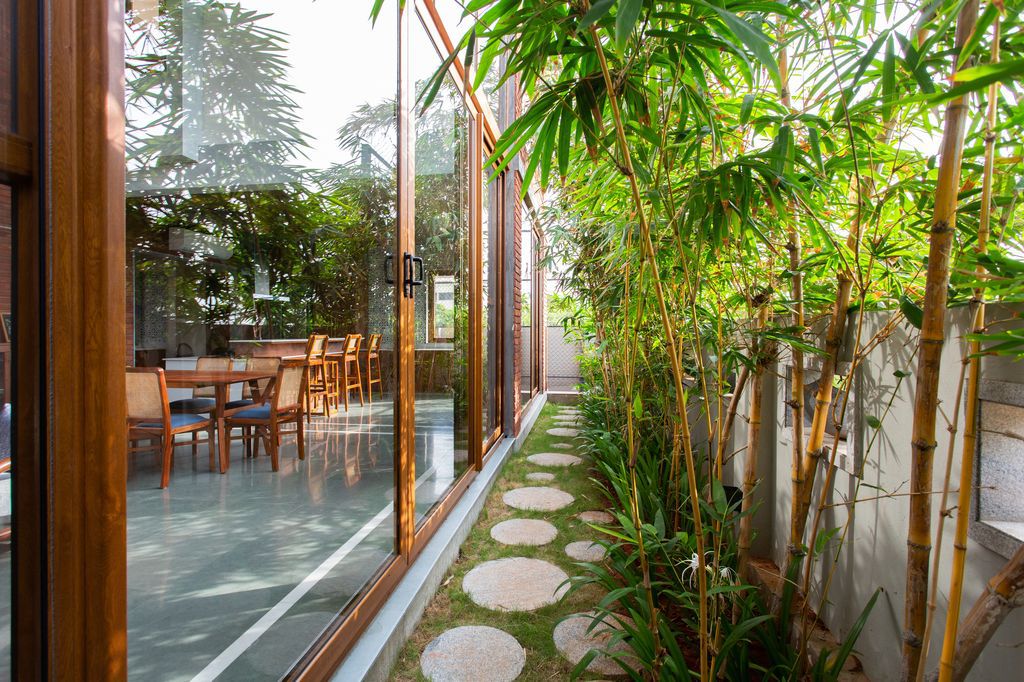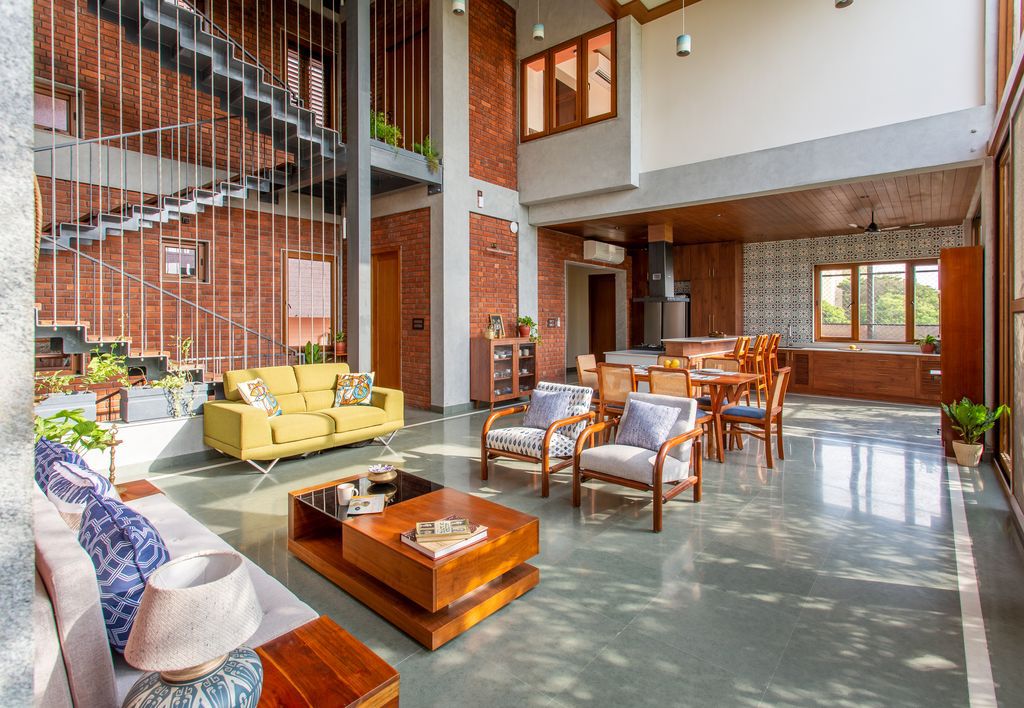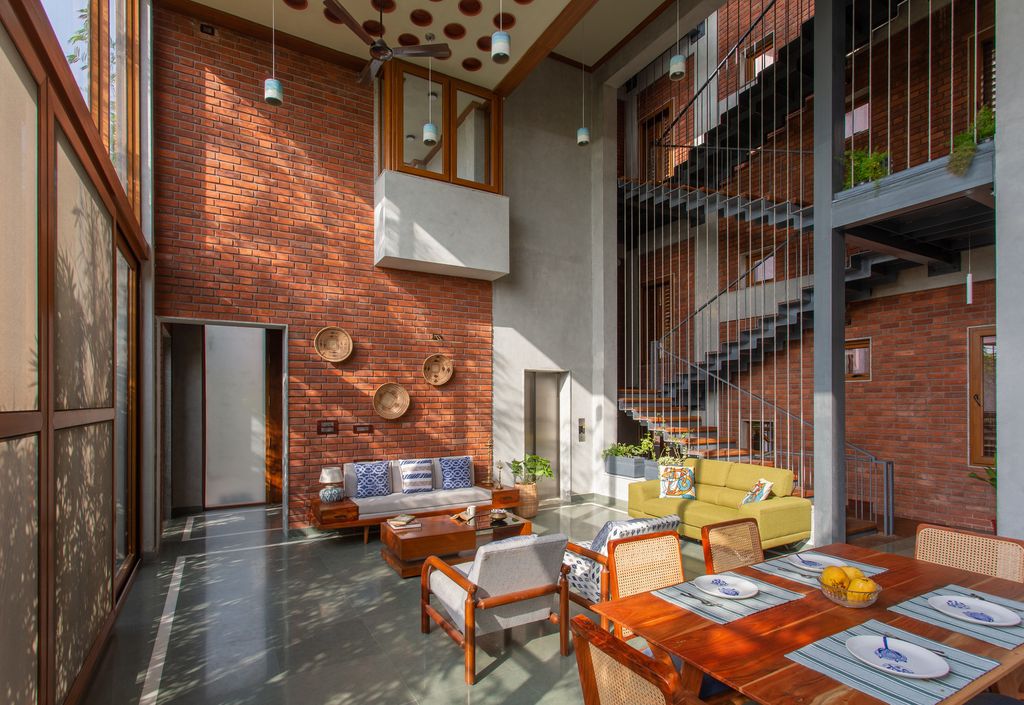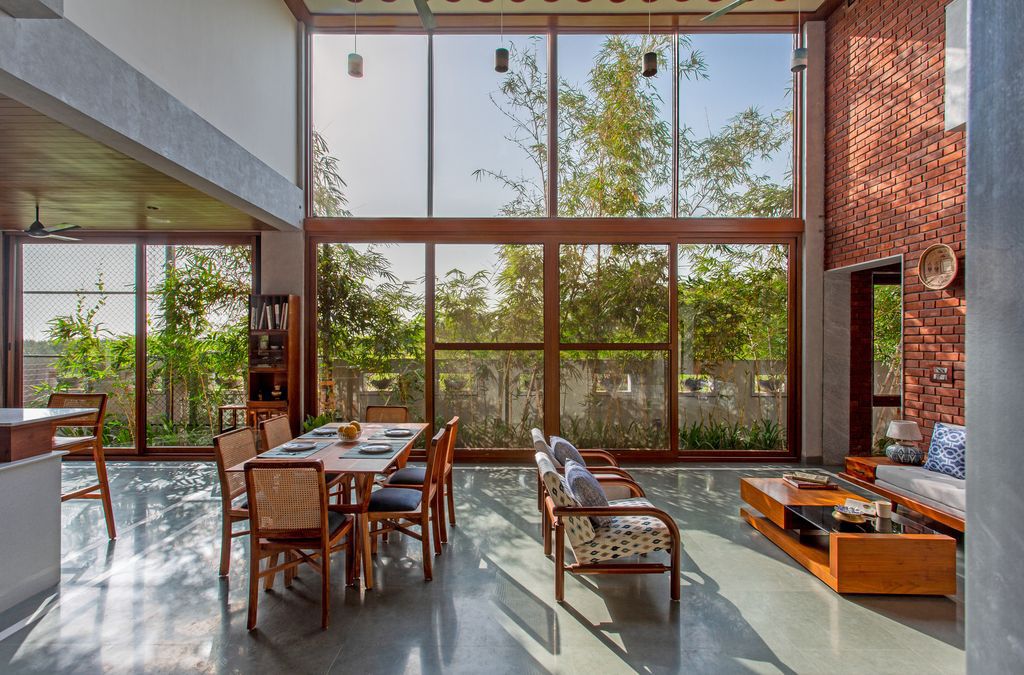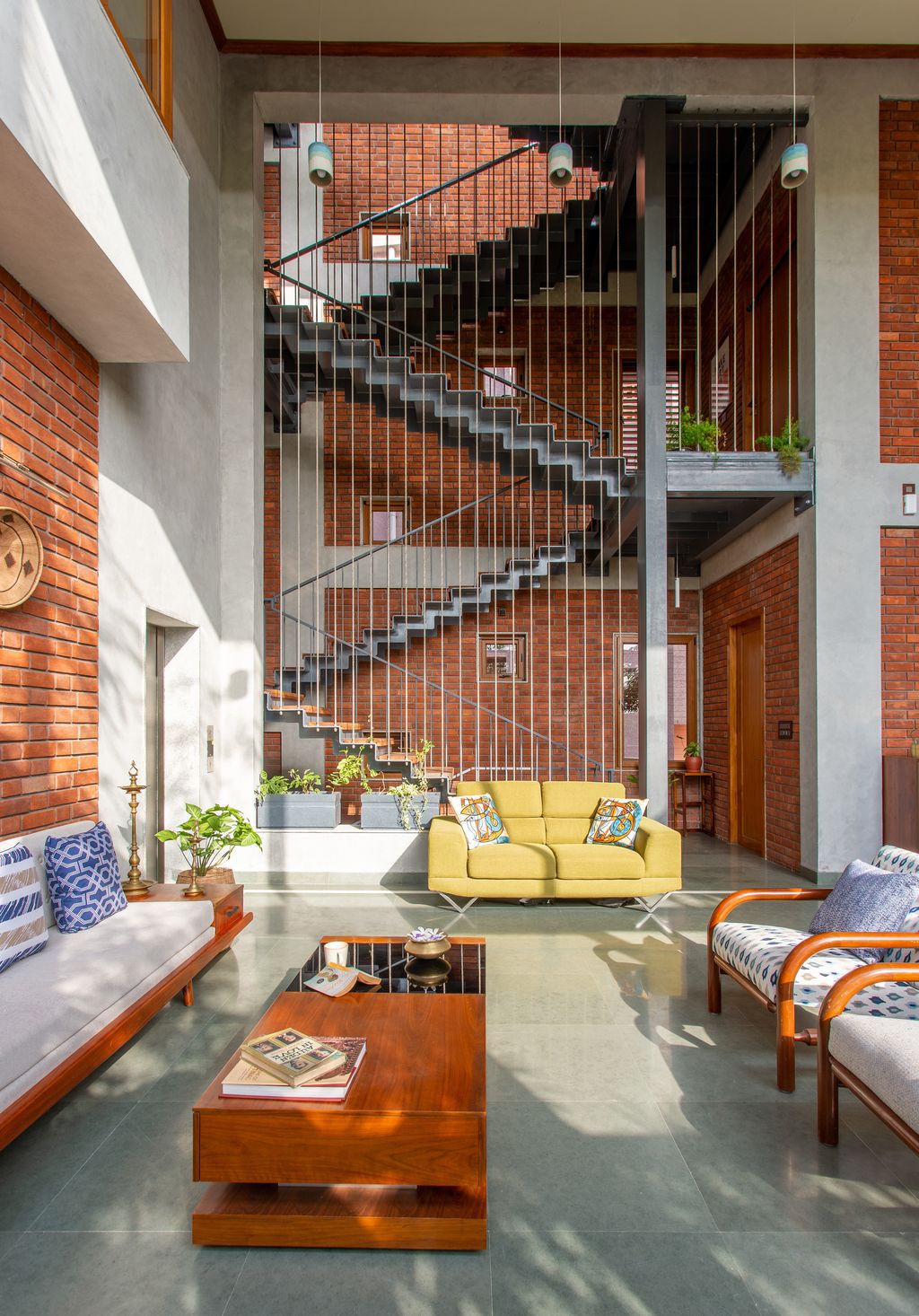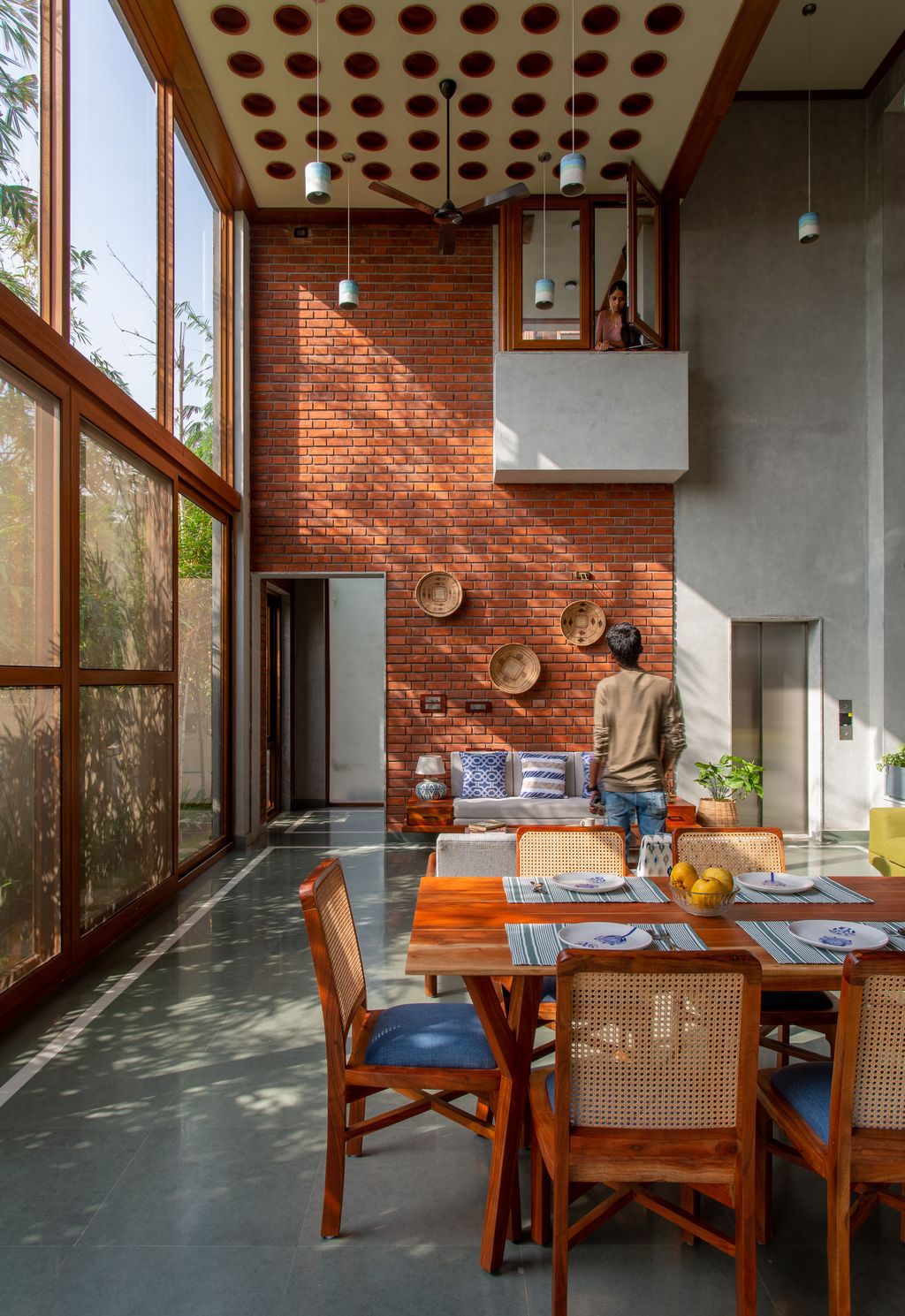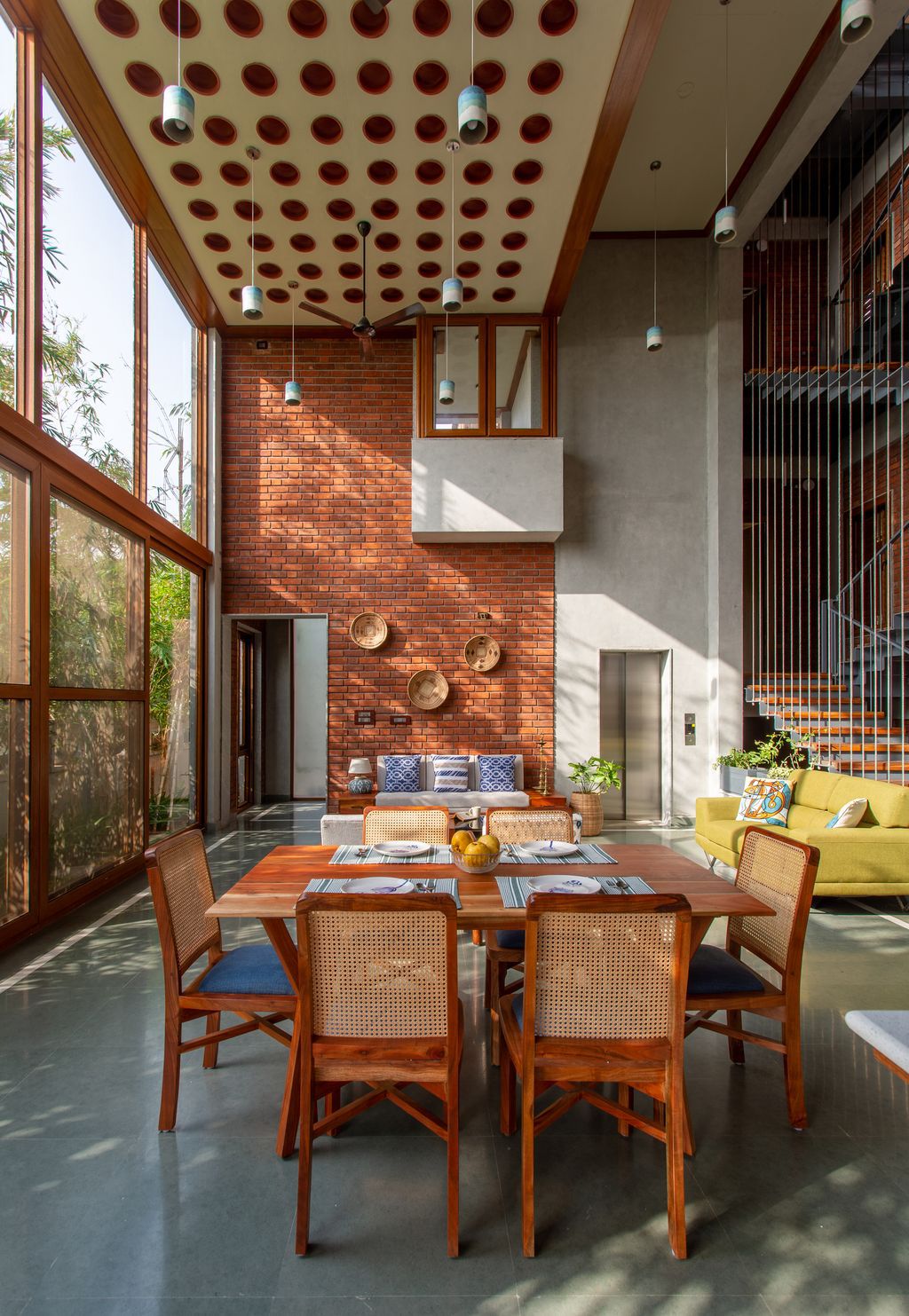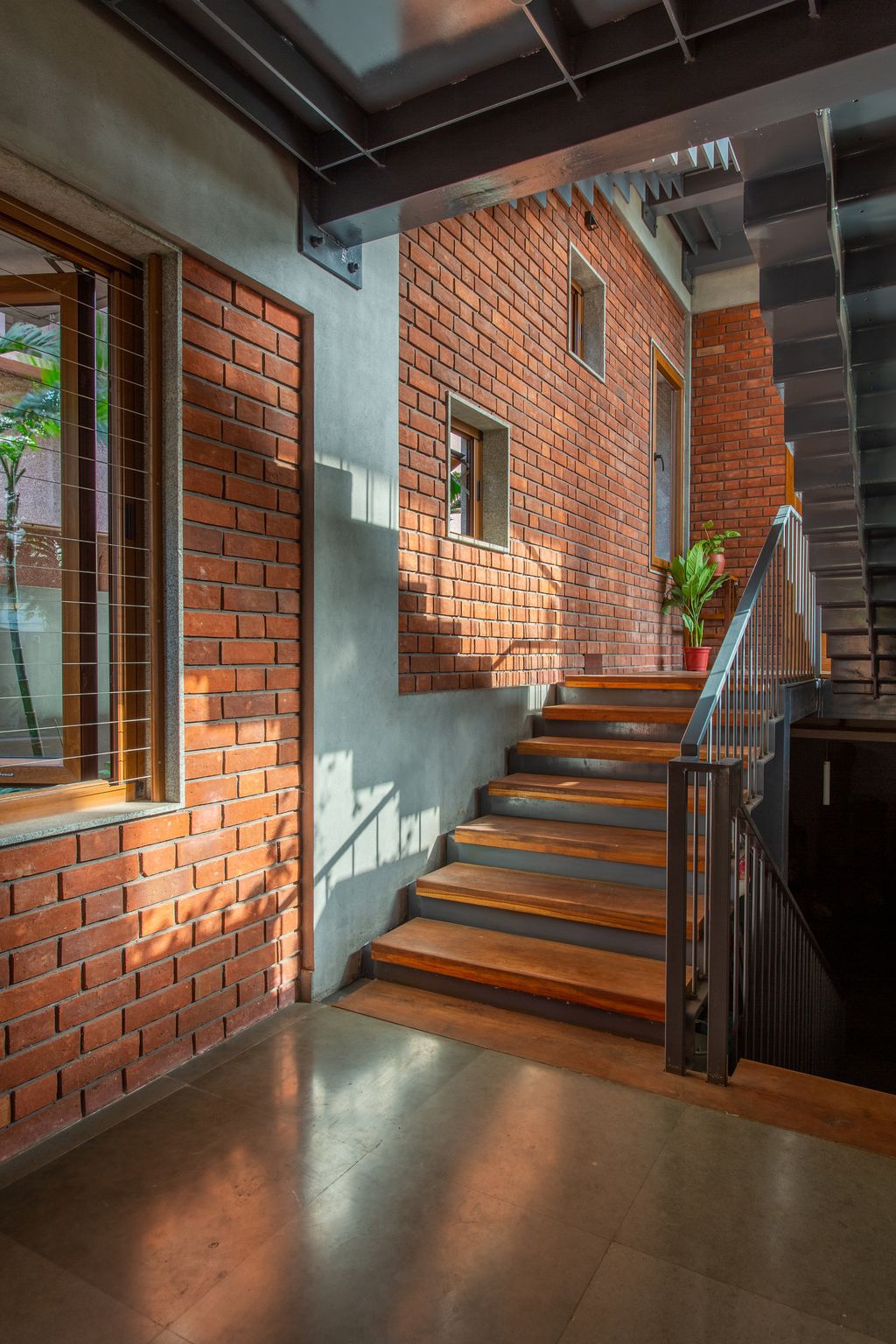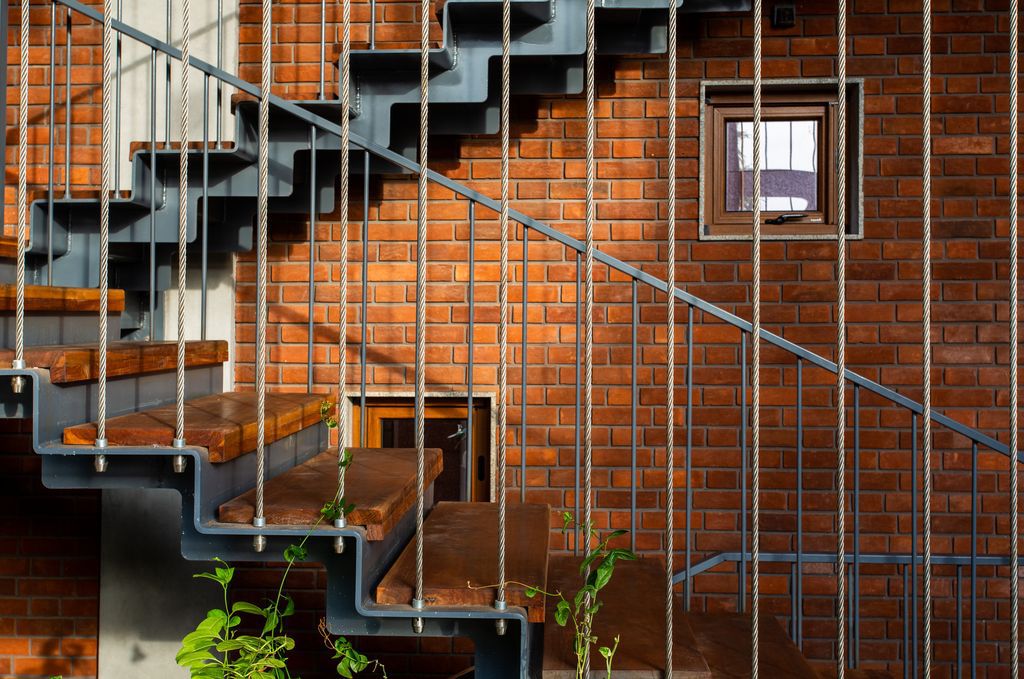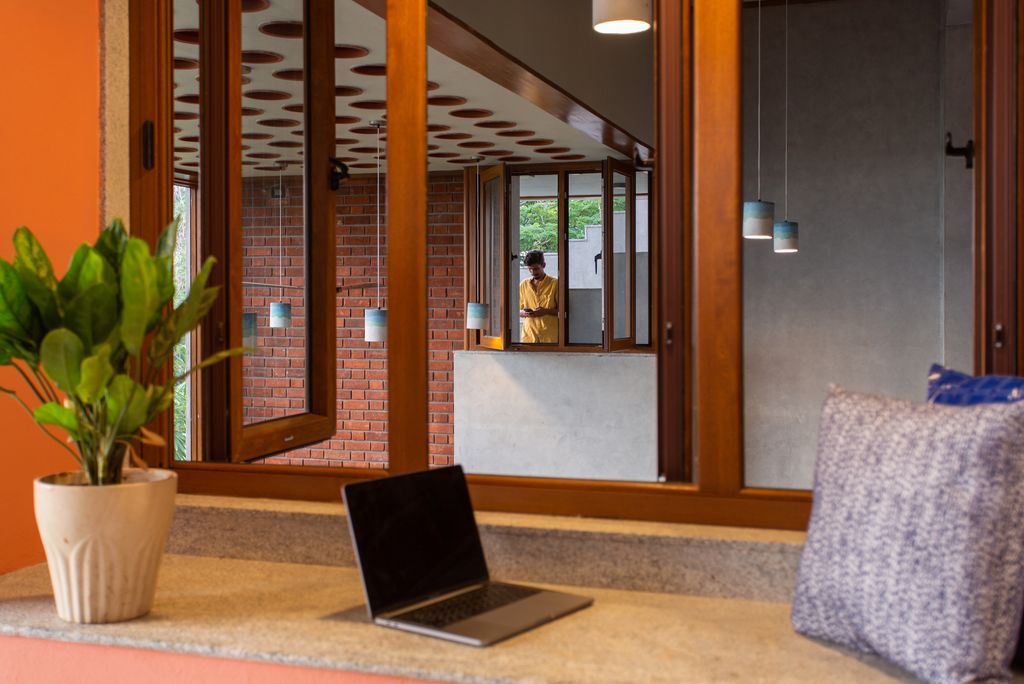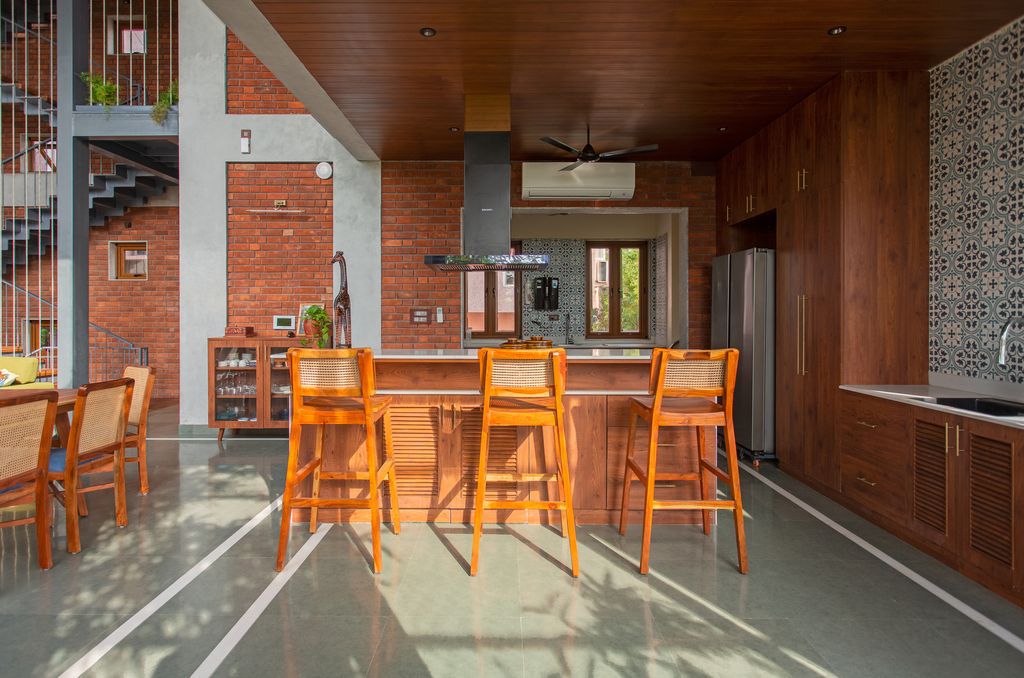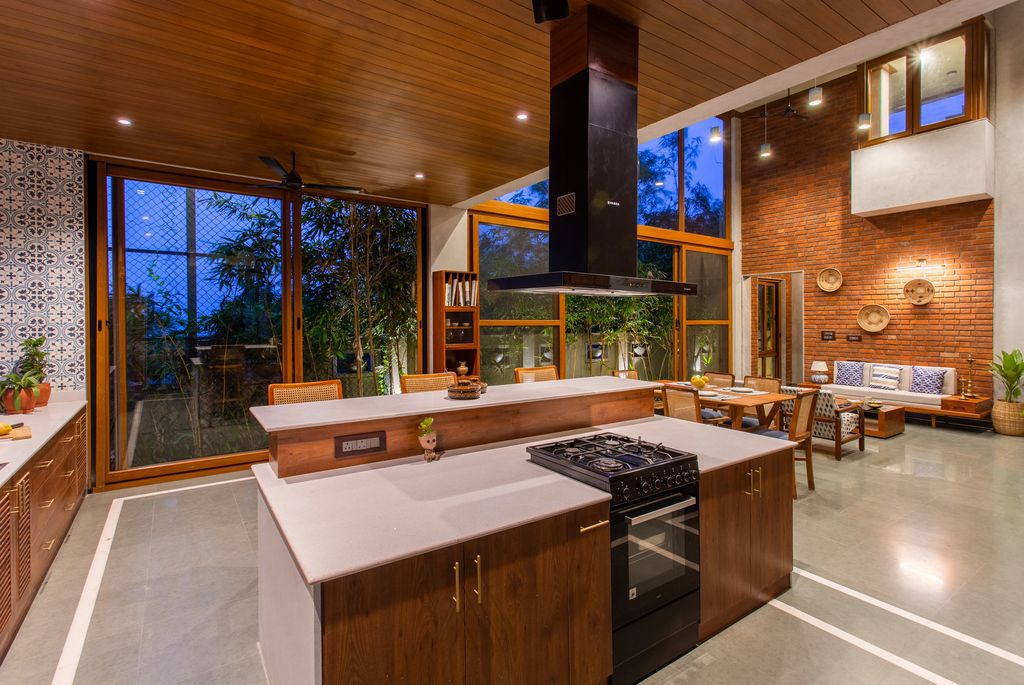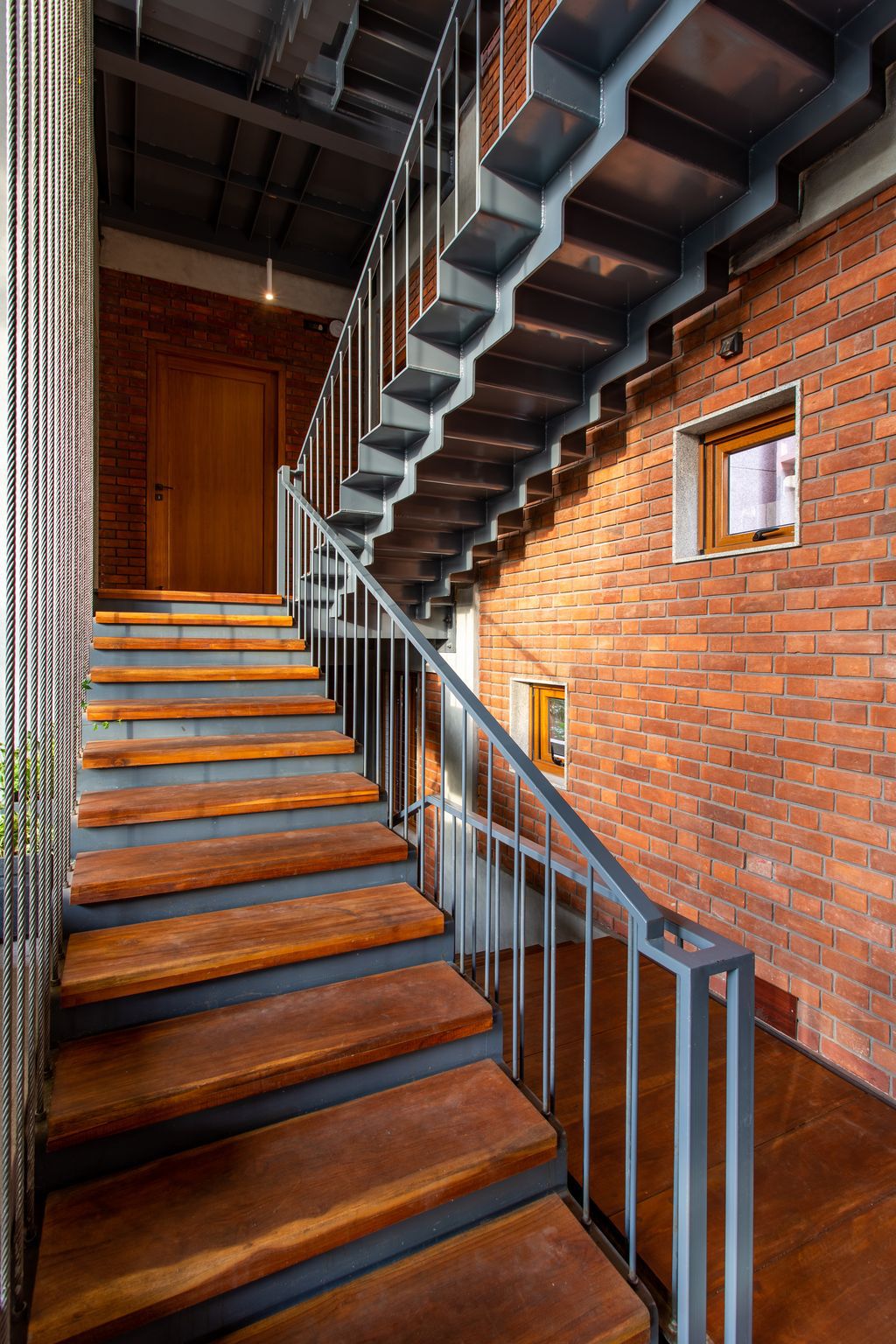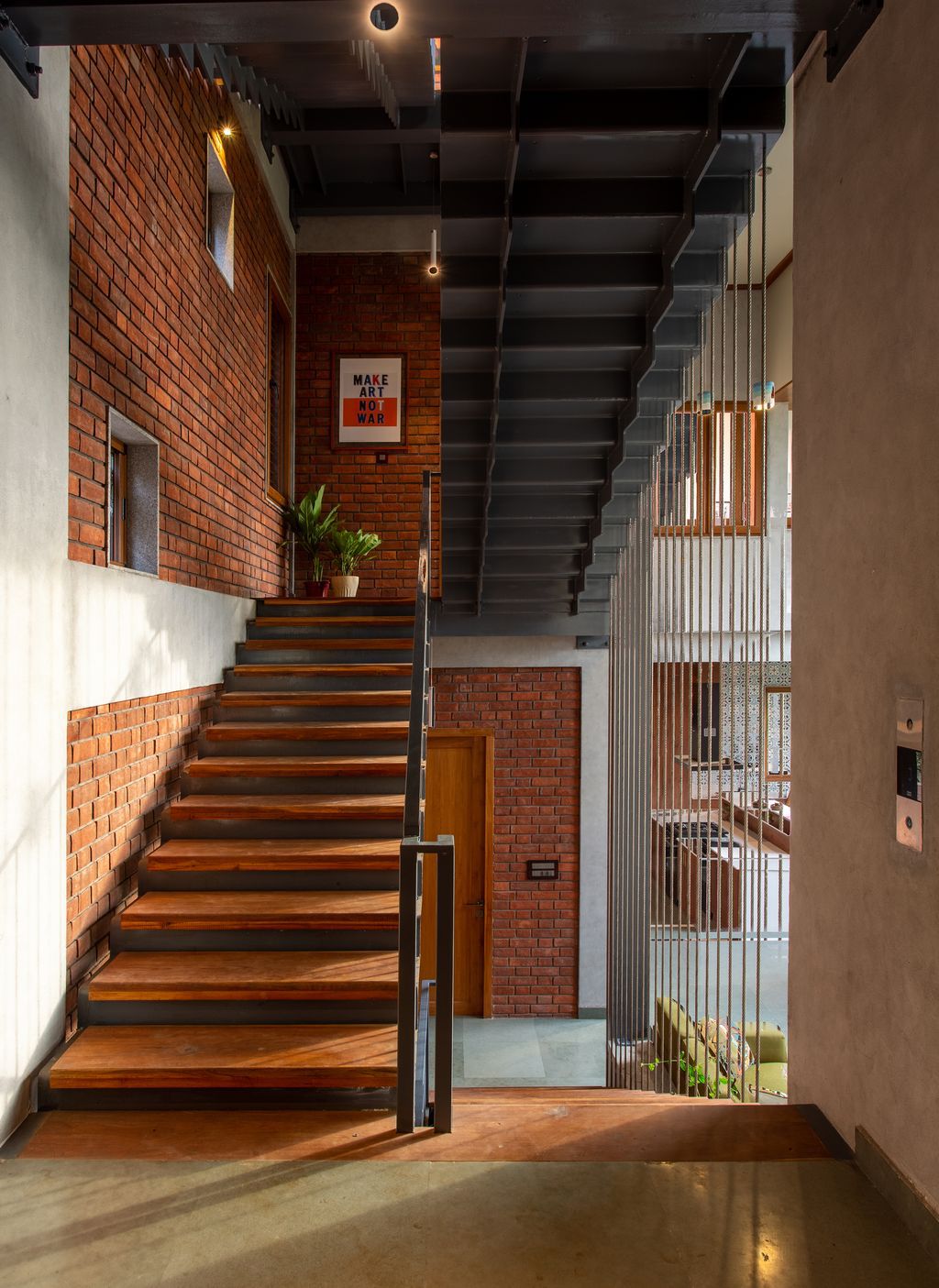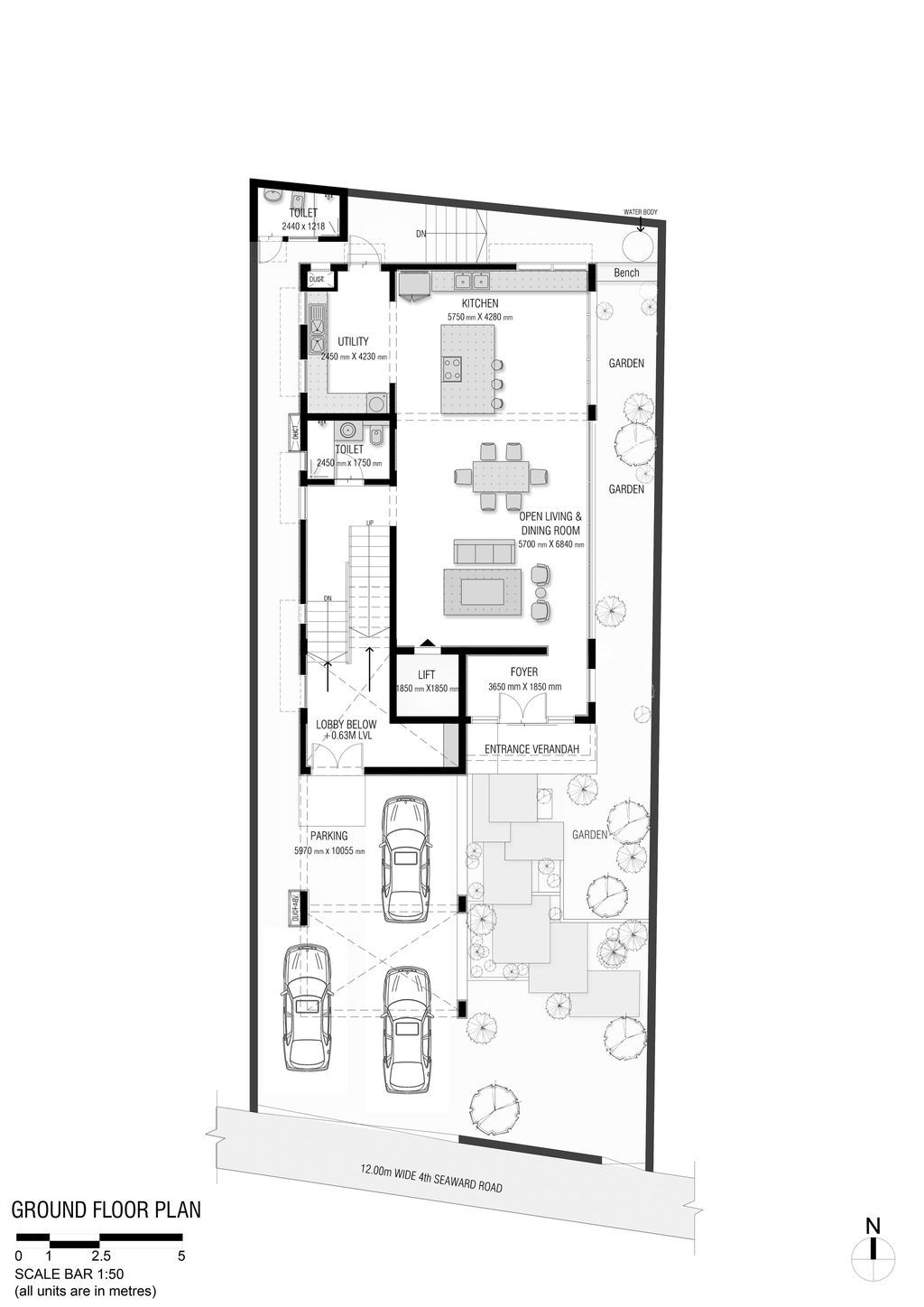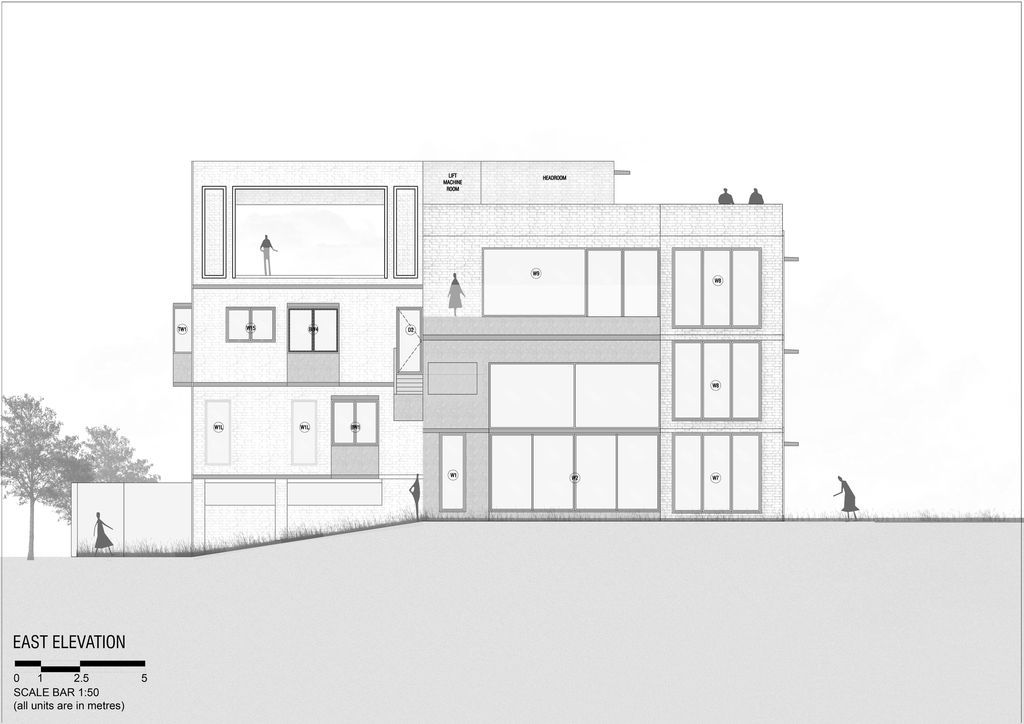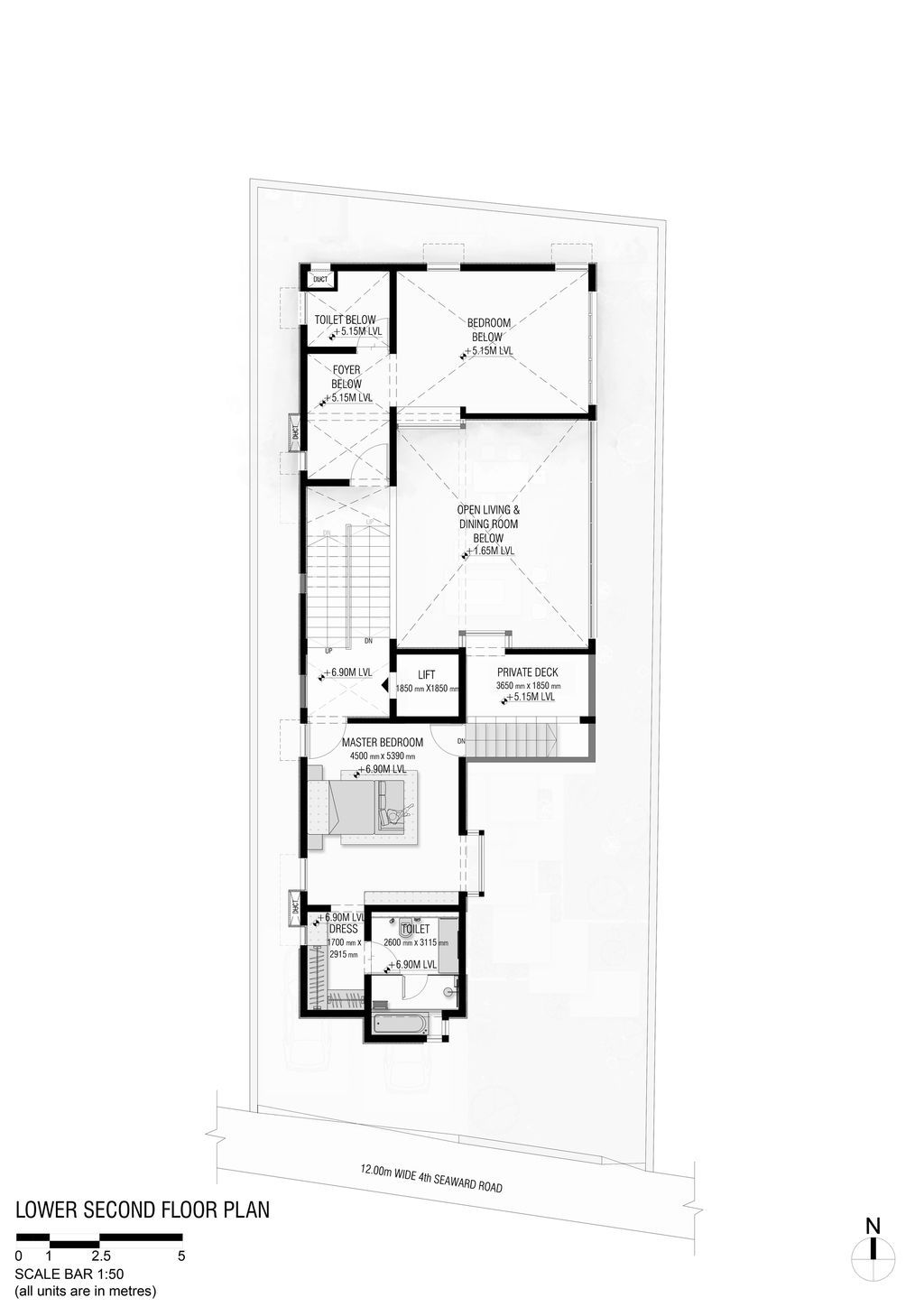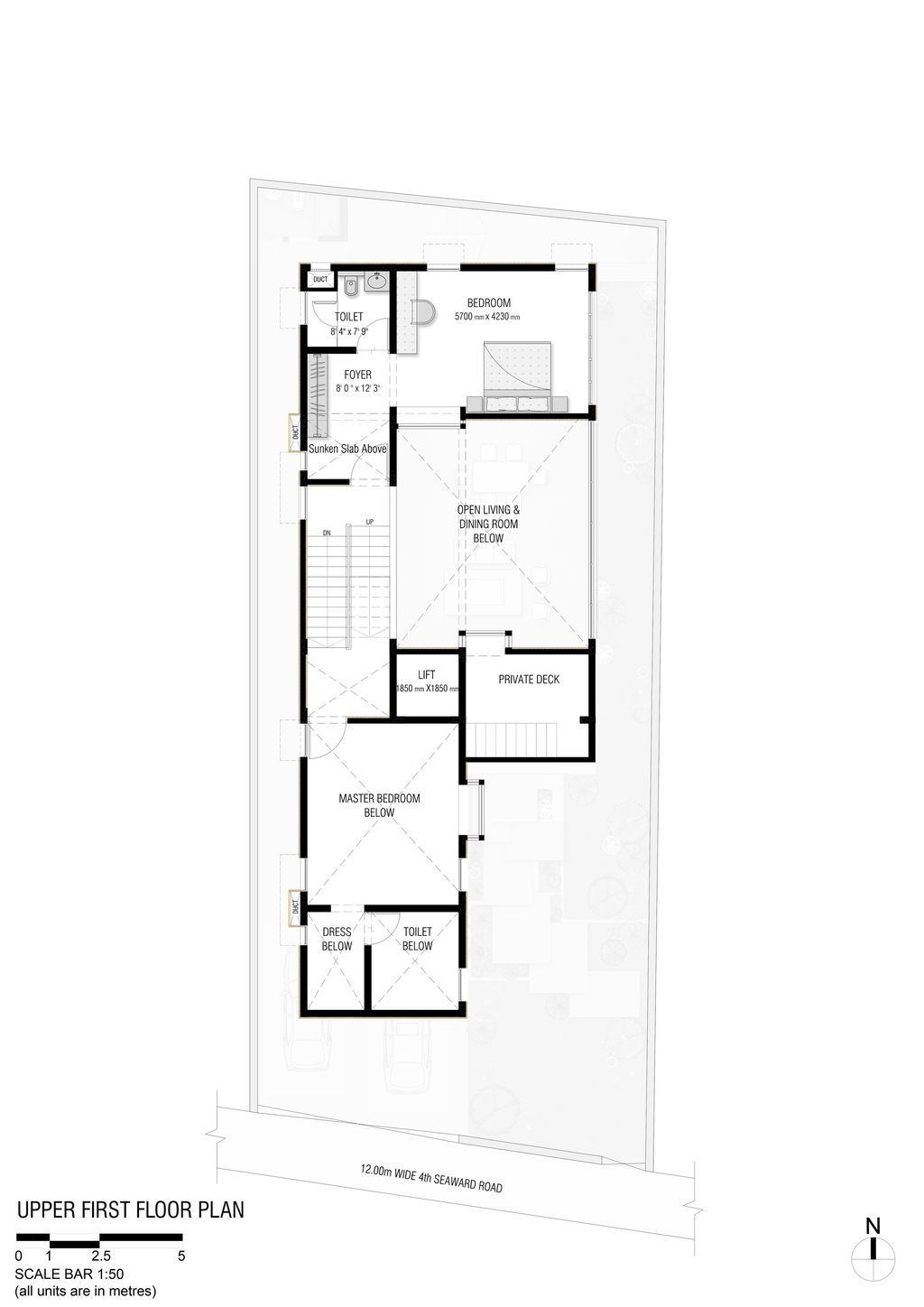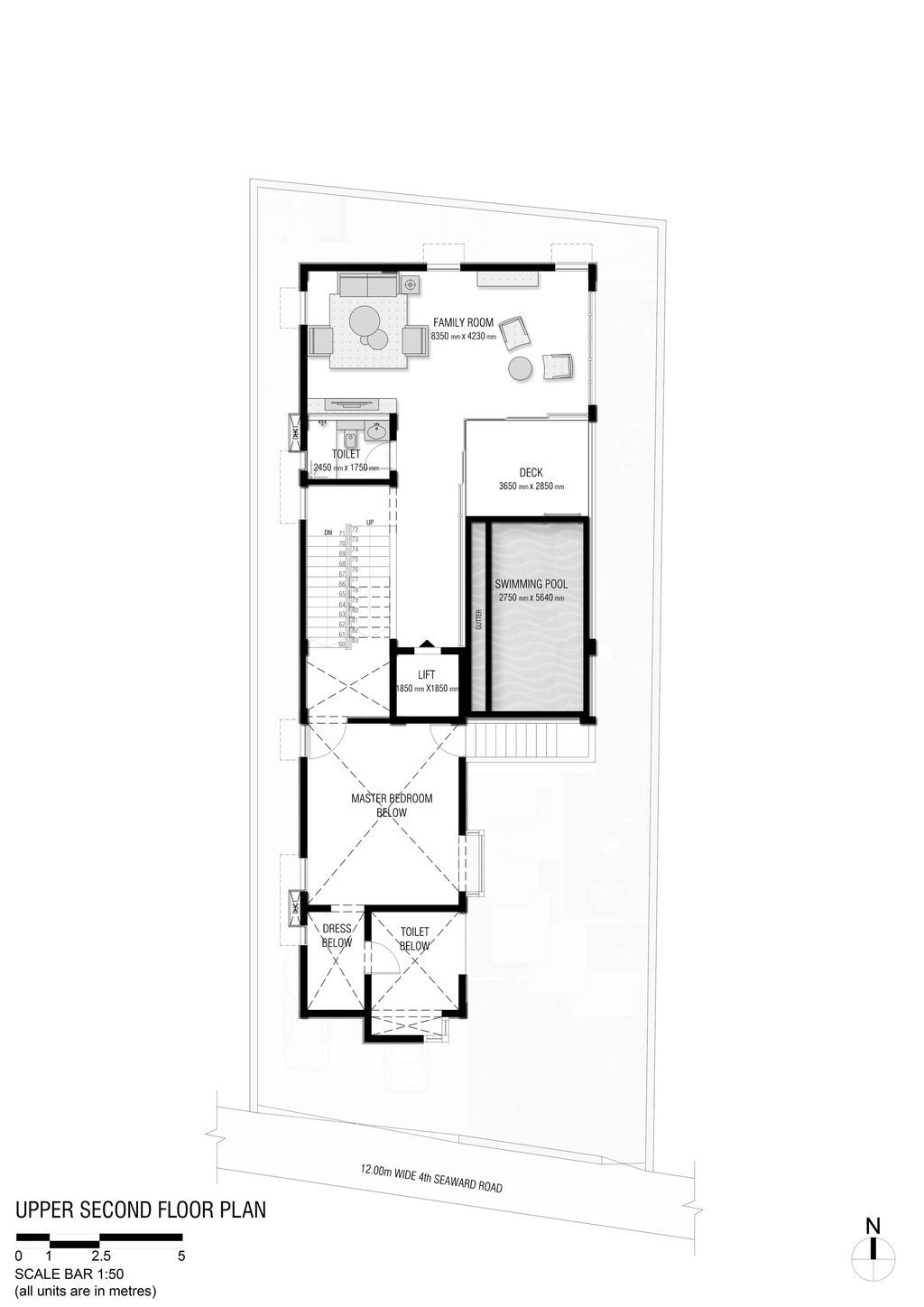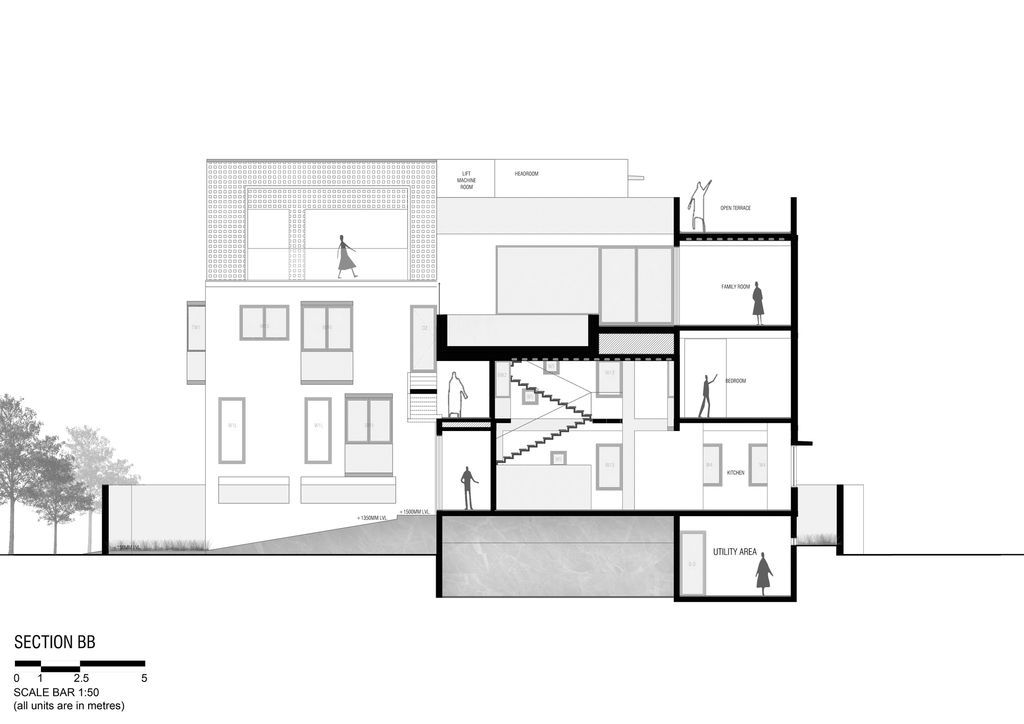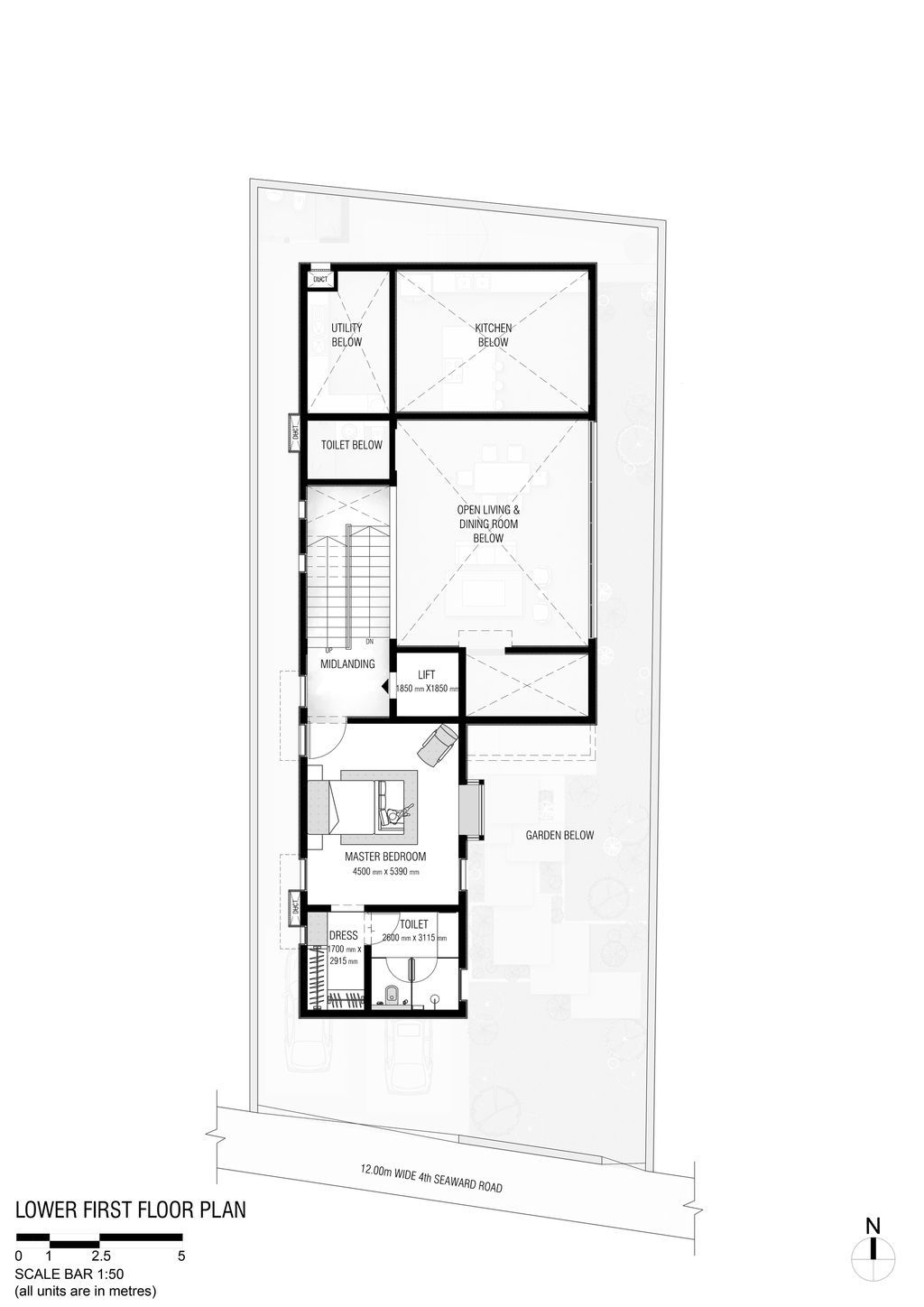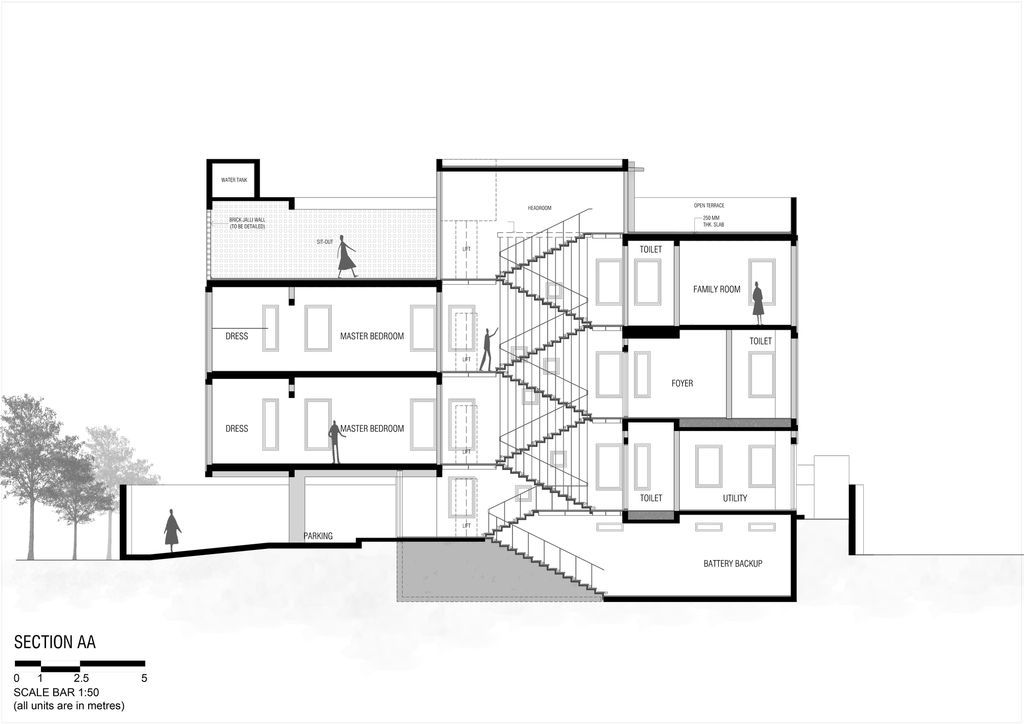 The The Gully Home Gallery:
Text by the Architects: Located on the end of a quiet, residential street in Chennai, overlooking the ocean – the project site called out for a house that opened and offered itself to the surroundings. But also swaddled in its layers of privacy and barriers shielding itself from the open environment it is placed in. The design brief was very simple hence making it much more challenging – a gift from a father for his daughter who was getting married, and the house would be the starting point of her new journey. The 39'x93' linear plot had its larger side facing the ocean front with a beautiful view of the Bay of Bengal. Like every beachfront property, a default requirement was to ensure that every part of the house had a view of the ocean.
Photo credit: Sreenag BRS| Source: ED+ Architecture
For more information about this project; please contact the Architecture firm :
– Add: 6, 25, Cenotaph Rd First Ln, Sri Ram Nagar, Teynampet, Chennai, Tamil Nadu 600018, India
– Tel: +91 44 2436 2396
– Email: [email protected]
More Projects in India here:
---