Date of Publishing:
Architecture Design of Twin Home
Description About The Project
Twin Home designed by The Grid Architects is a brand new home located in Ahmedabad, India. The ideology of this house is to create memorable architecture. To have a simple plan with a singular passage, all living spaces connected to the garden and basically divided the house without compromising light and ventilation. On the other hand, all the utilities coordinated in the backyard. The house planning was based on a grid and the solid cuboids gave rise to volumes which are aesthetically appealing. Everything was taken into consideration and is reflected in the design. The ramifications of the interior design approach, utilizing the self-fulfilling aspects of the creative process, contribute to human activity with the natural environment.
The compact house design characterized by a functional, well organized grid based plan. The rooms such as living room, dining room… attached to a terrace or a courtyard meticulously choreographed. Also, huge, glazed windows add to the view, reflecting the greens onto the glass making the house look larger than life. The negative and positive spaces created due to the solid cuboids are in synch with the volumes. The masses assembled in response to the direction of the sun.
Once insides, the materials are woven together evocating a feeling of spaciousness. There was a pattern that fell into place as all the rooms had individualistic unique properties of holding onto privacy. The natural stone flooring and the wooden furniture led to seamlessness leading to a contemporary appeal and exclusiveness symbolizing a feeling of a quiet atmosphere. The internal circulation from greater mass to the minutest details, spaces flow from end to end. The panoramic view is a great combination of functional and aesthetical communication reflecting the design philosophy, luxury does not mean expensive.
The Architecture Design Project Information: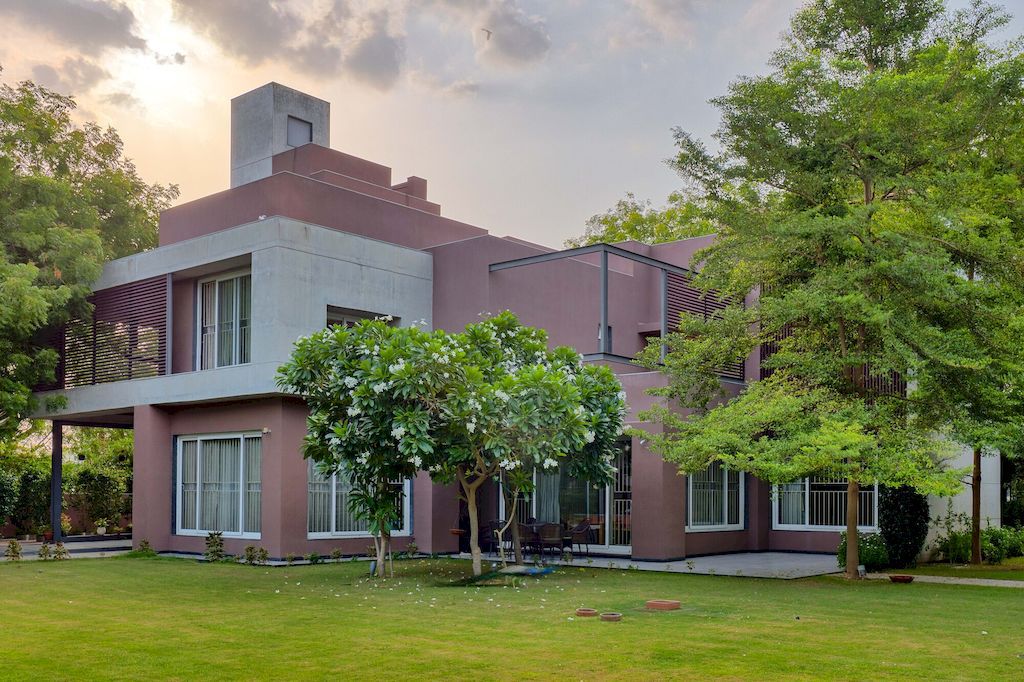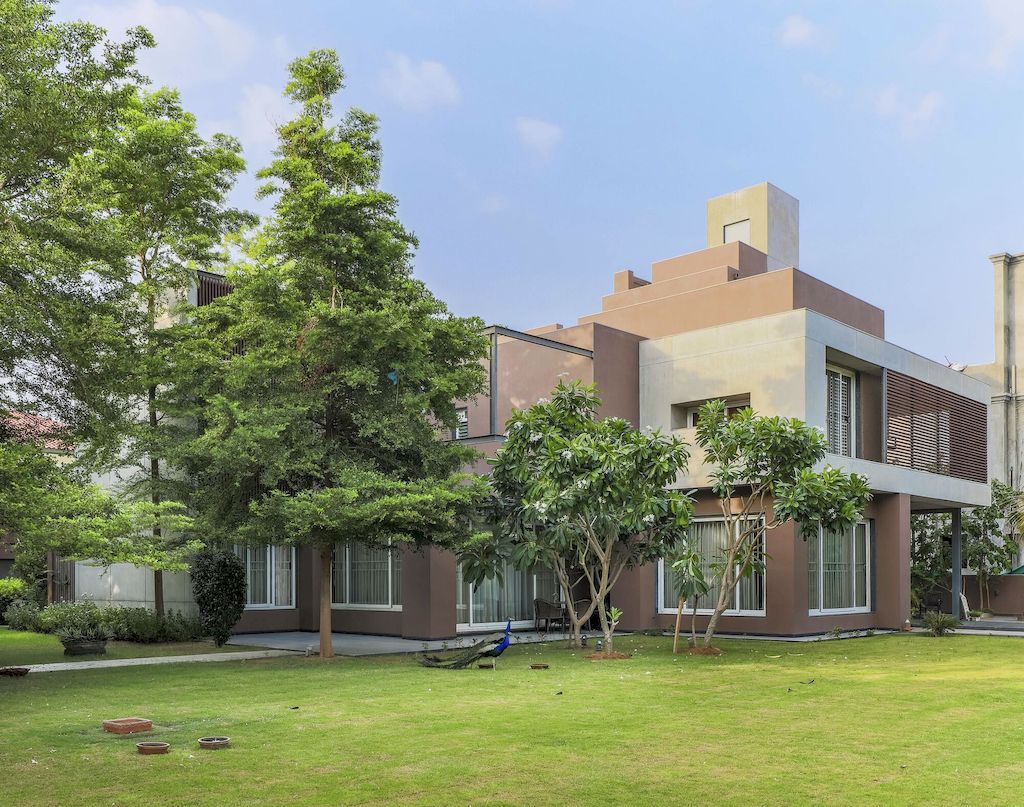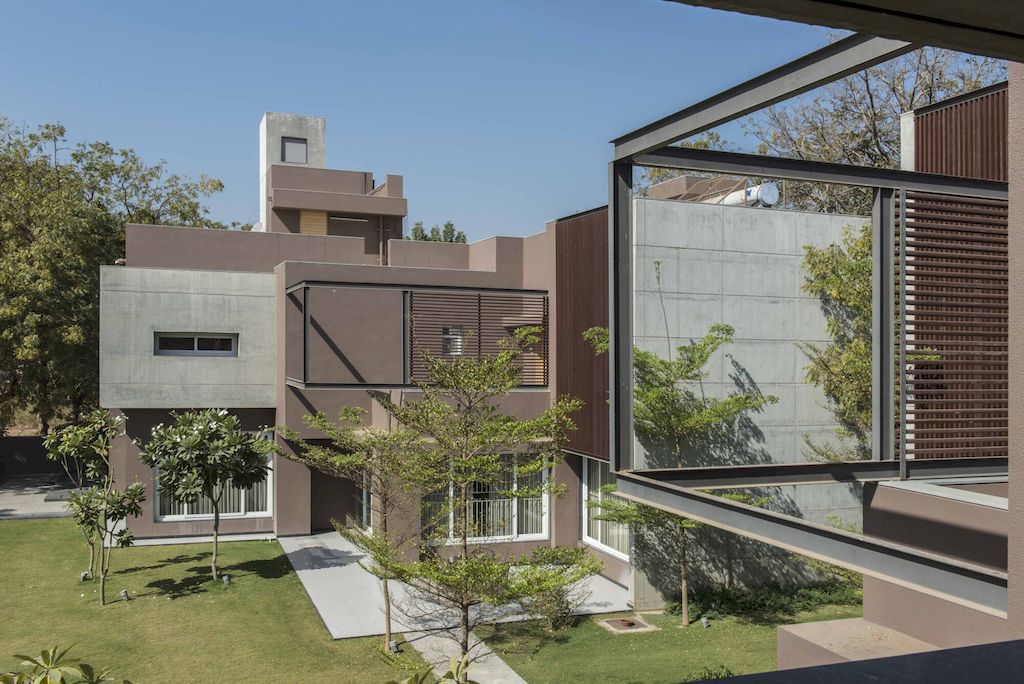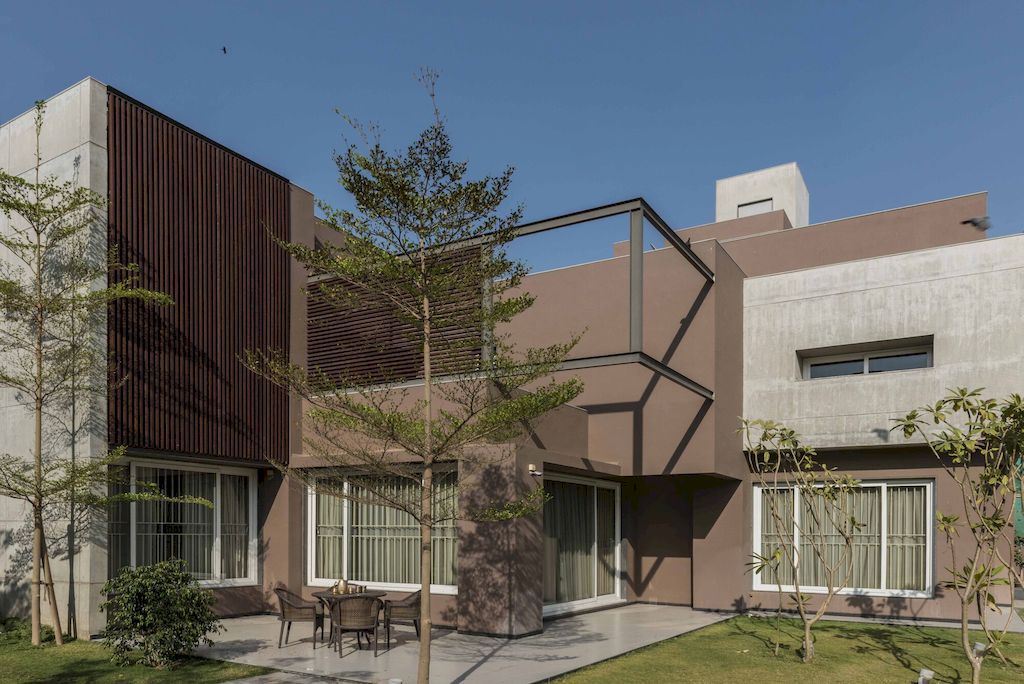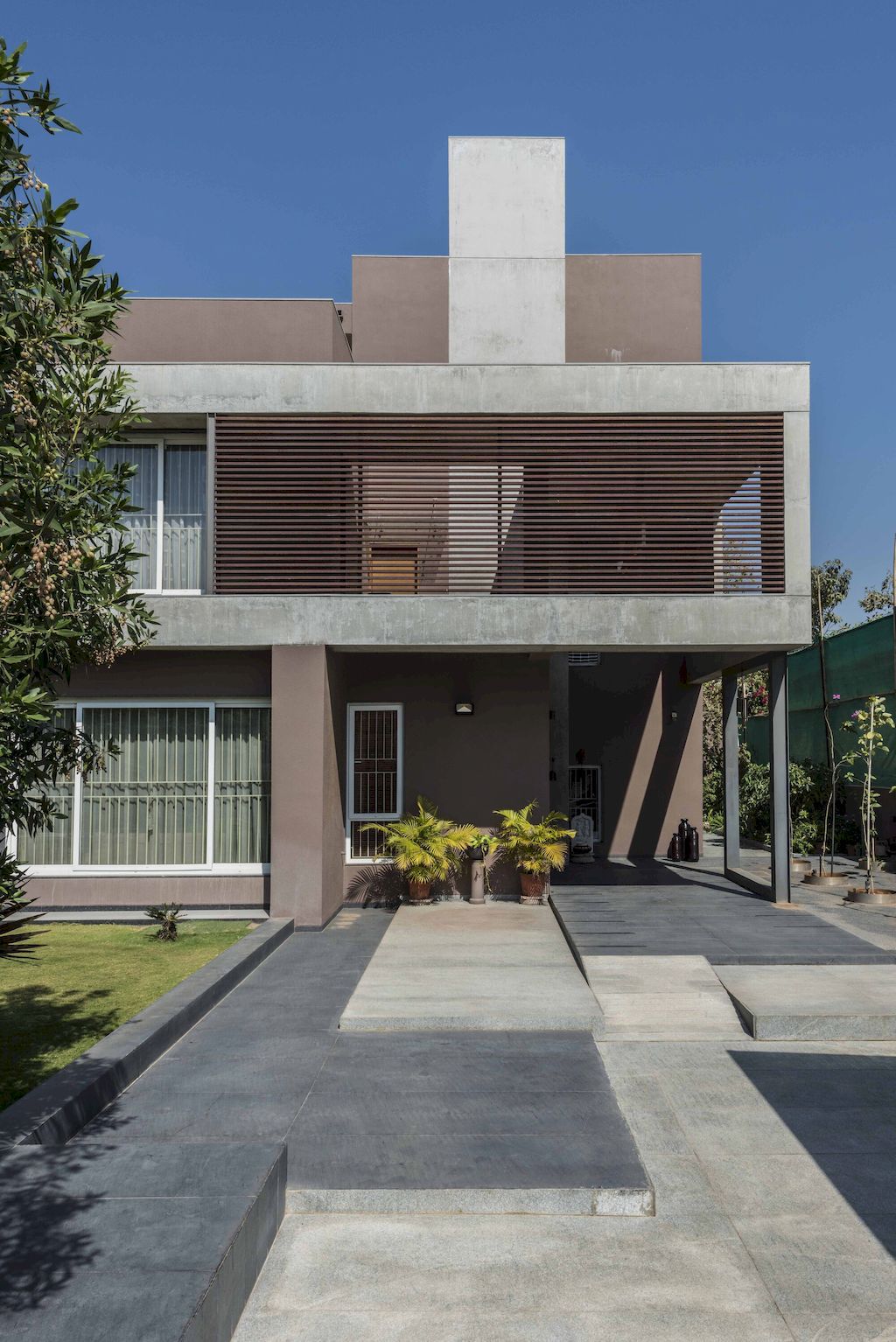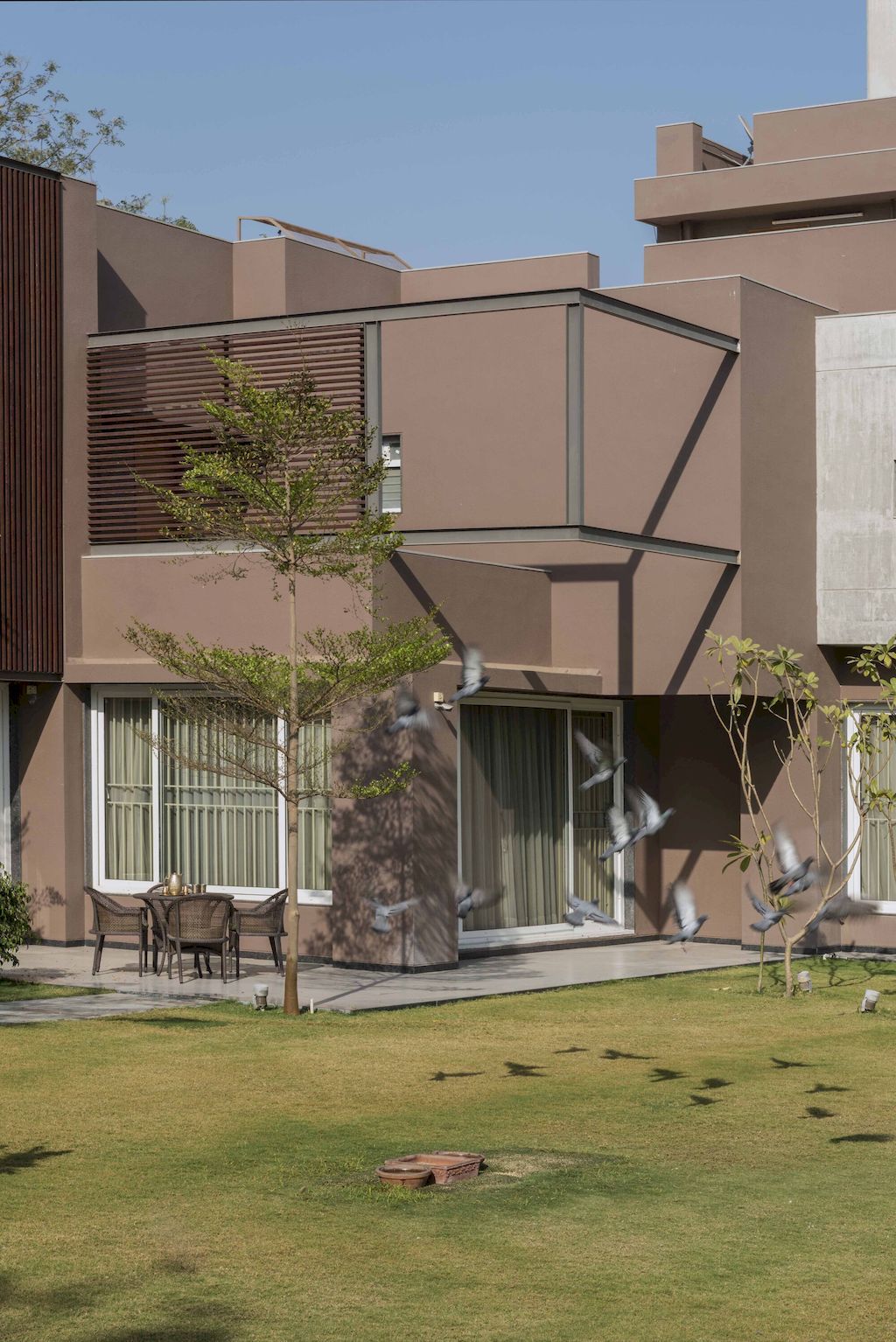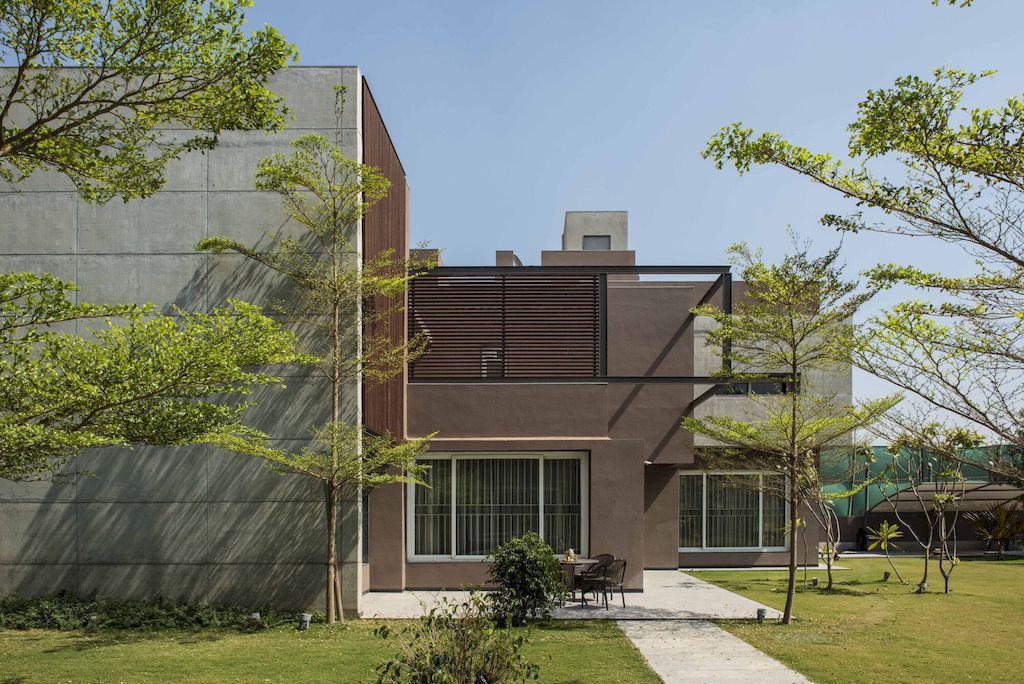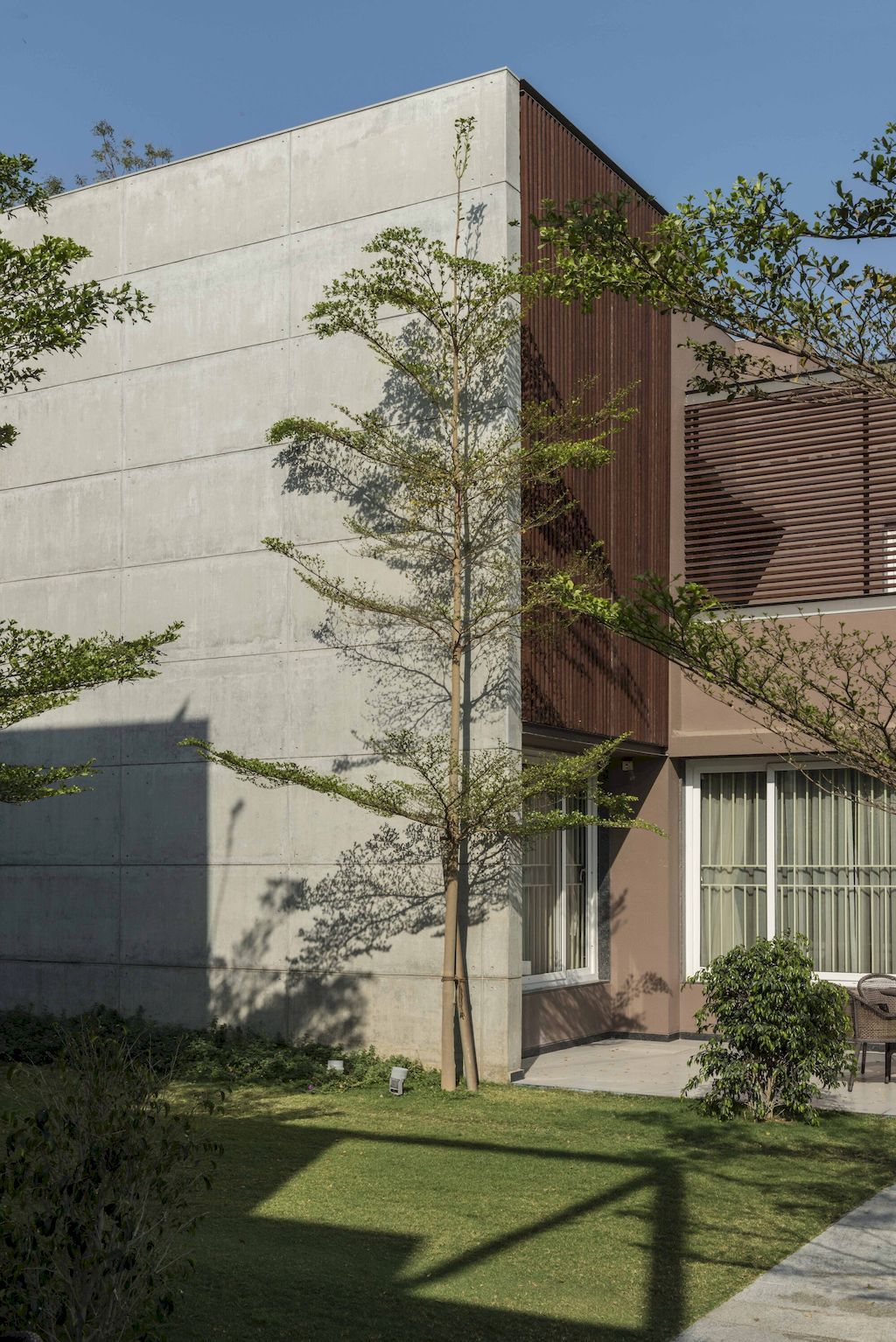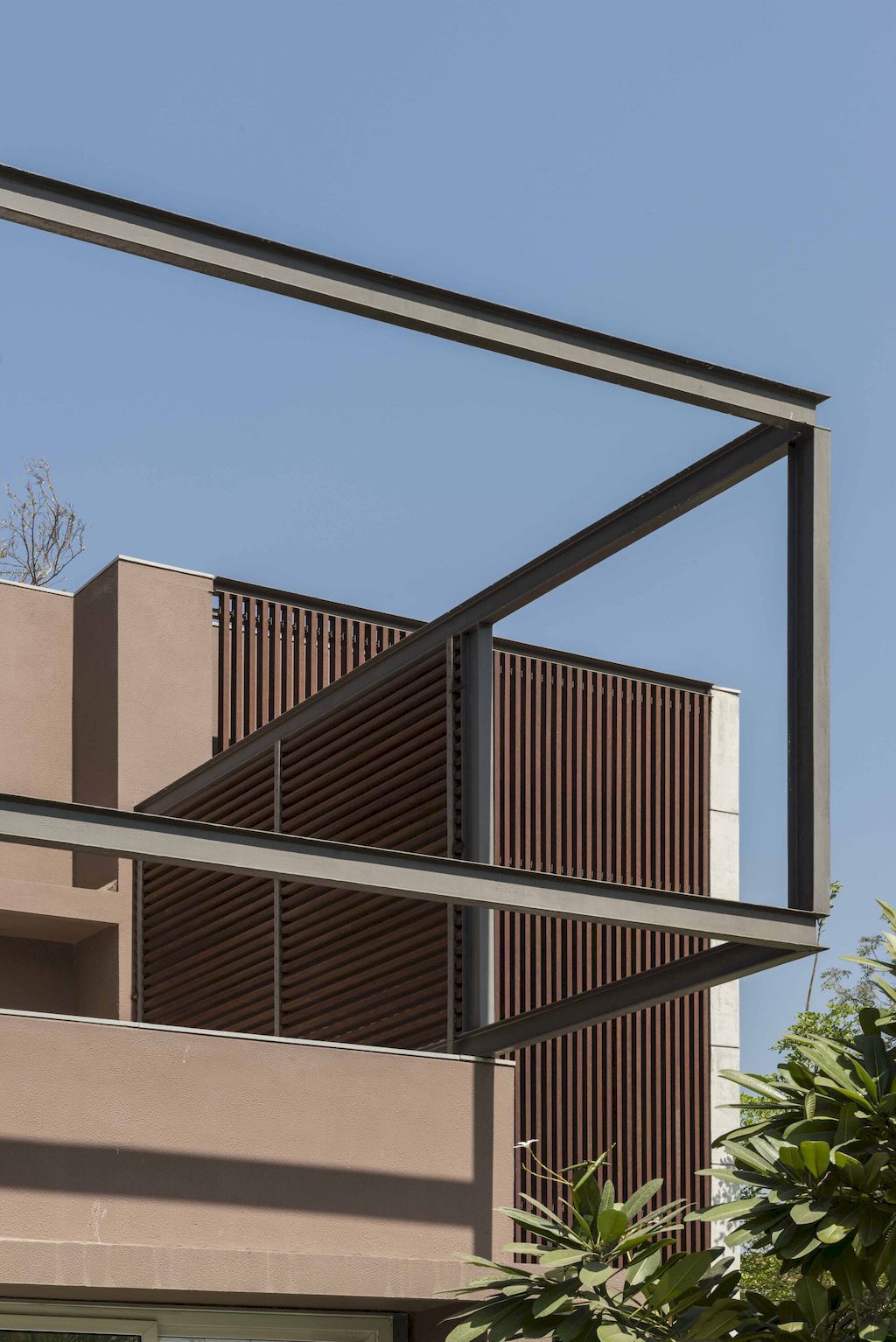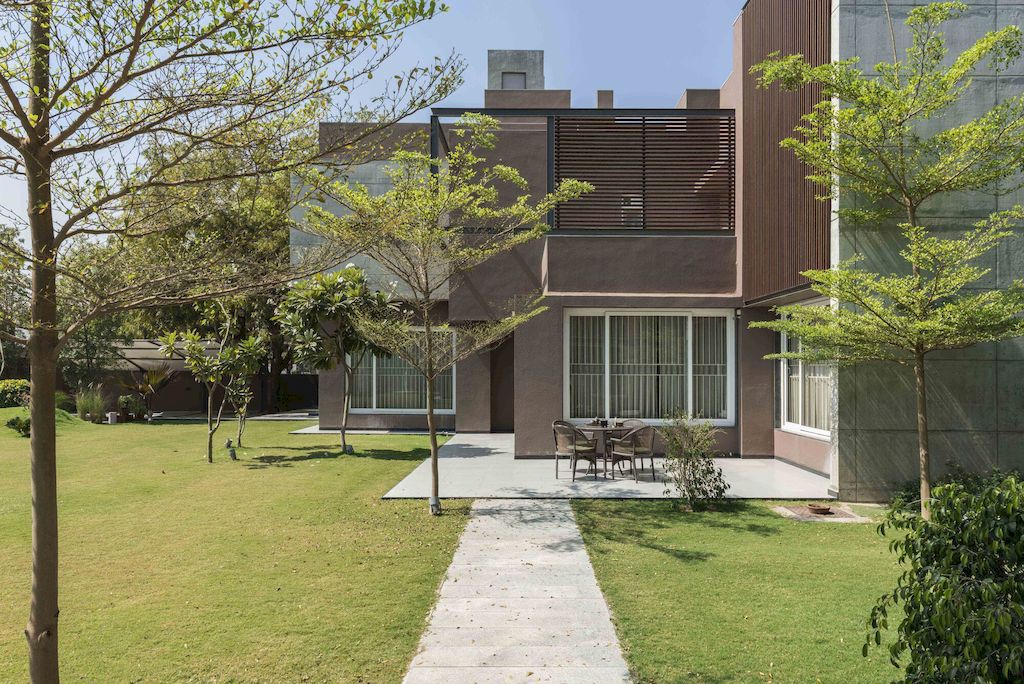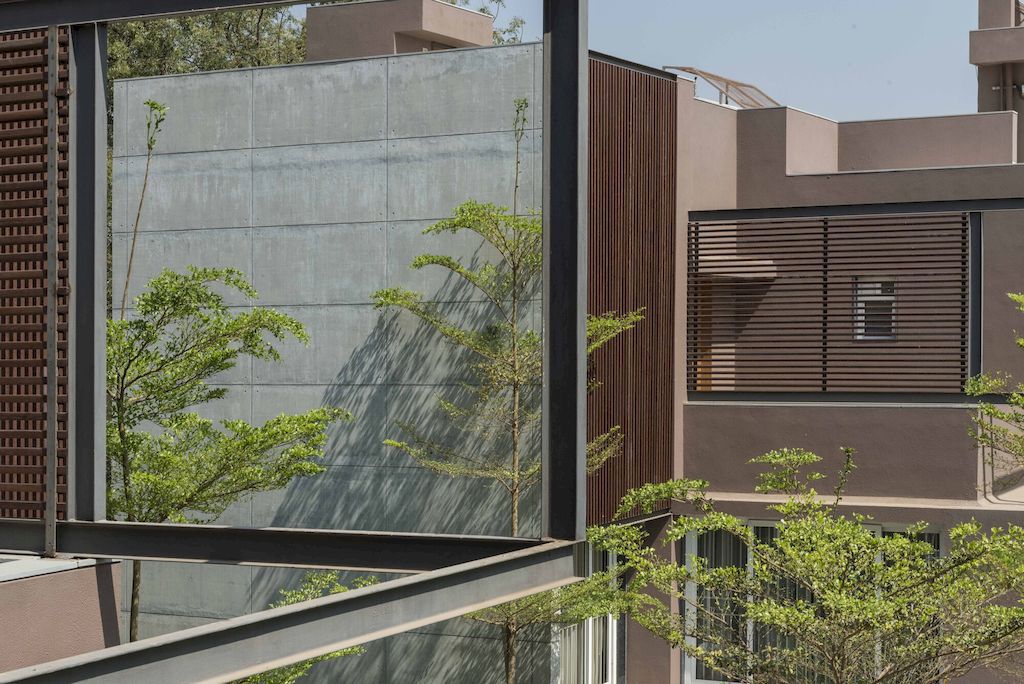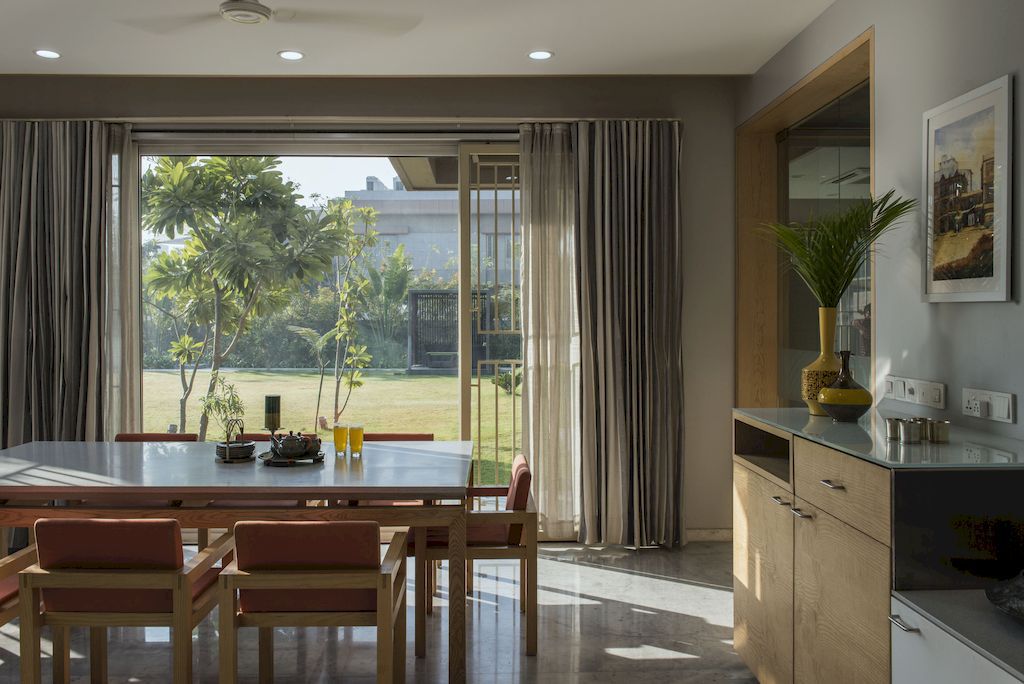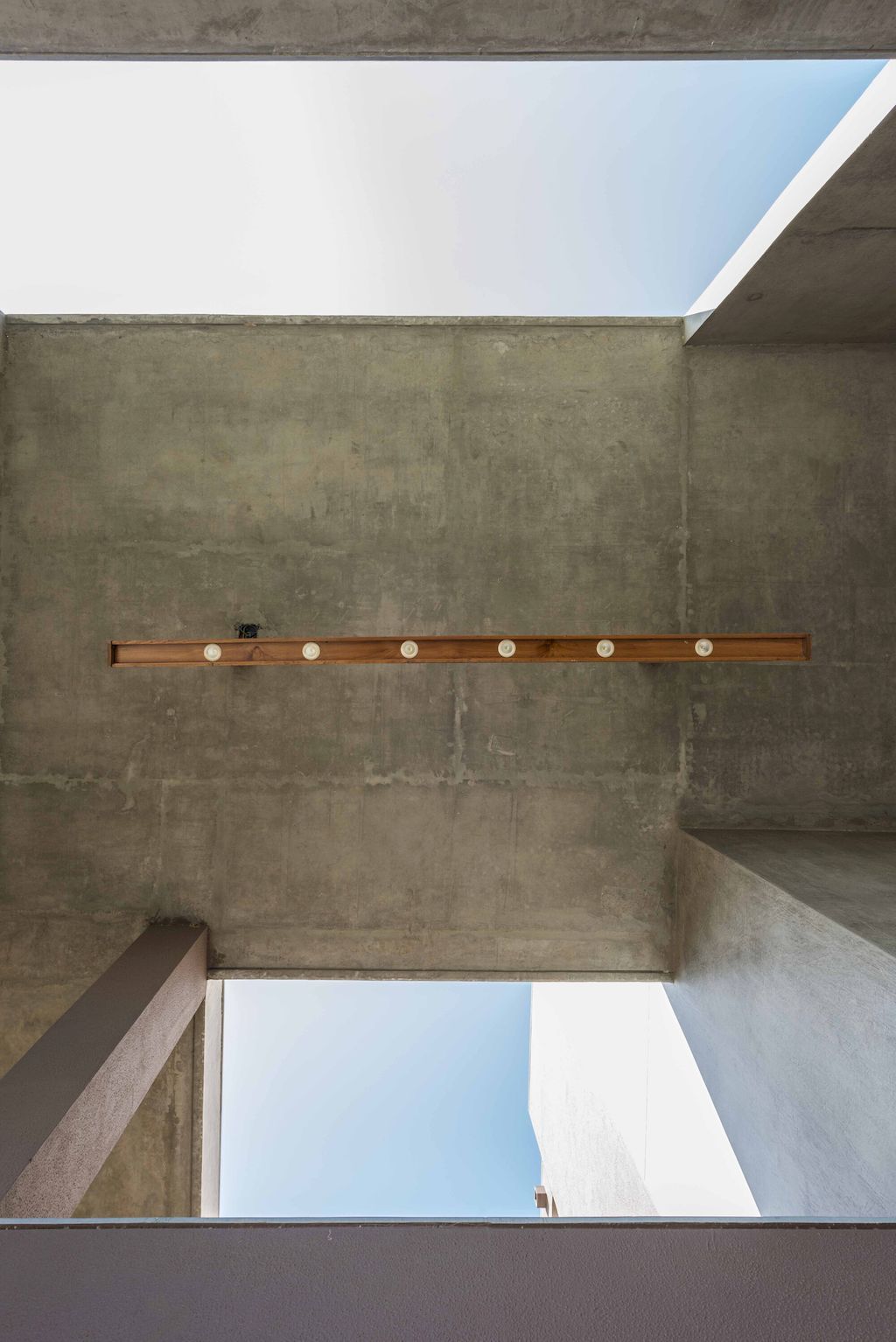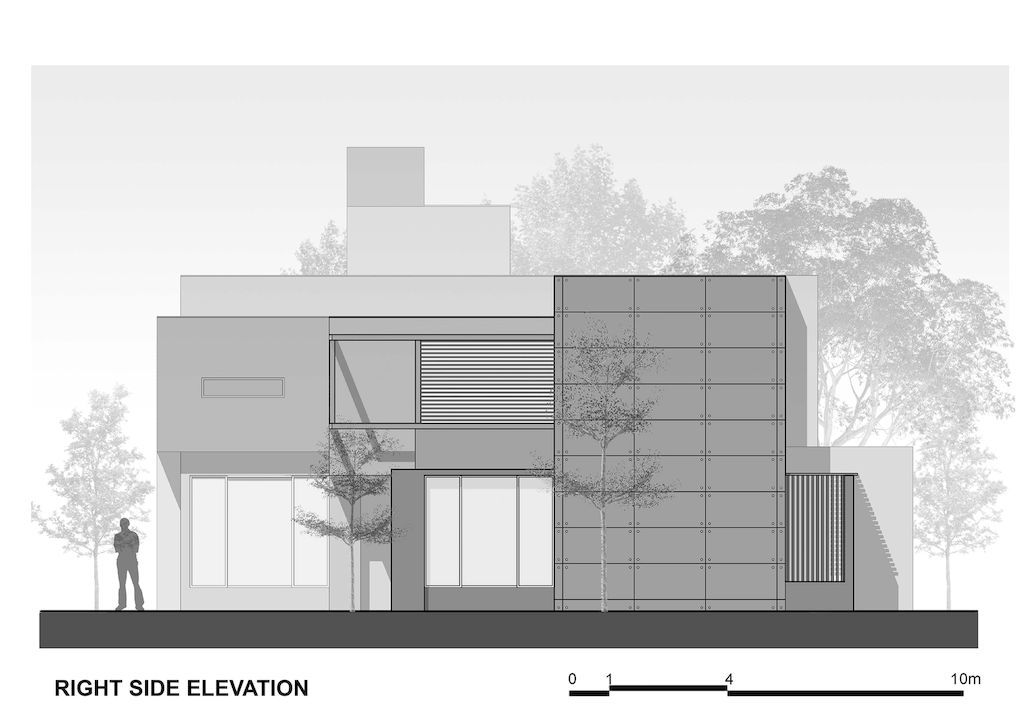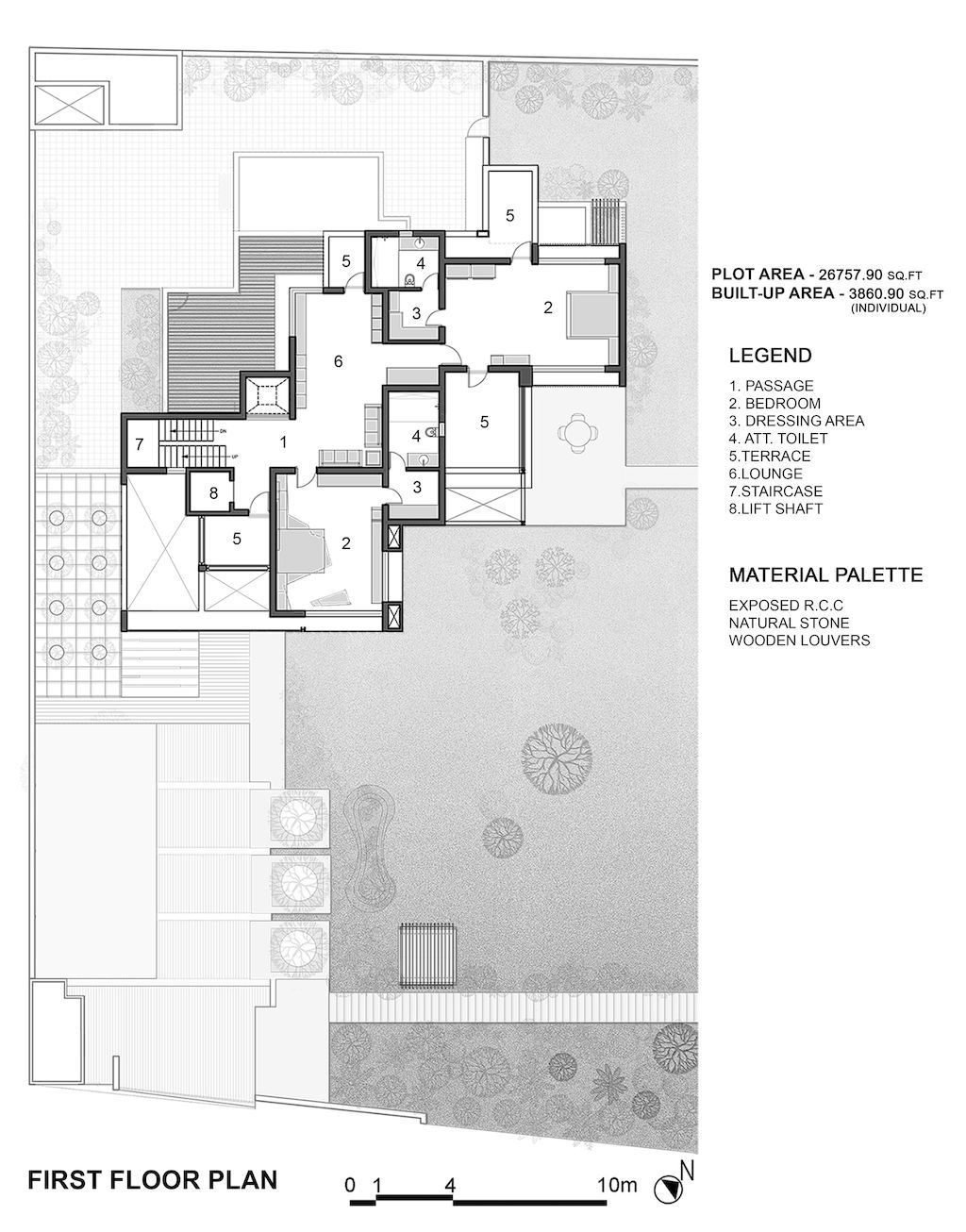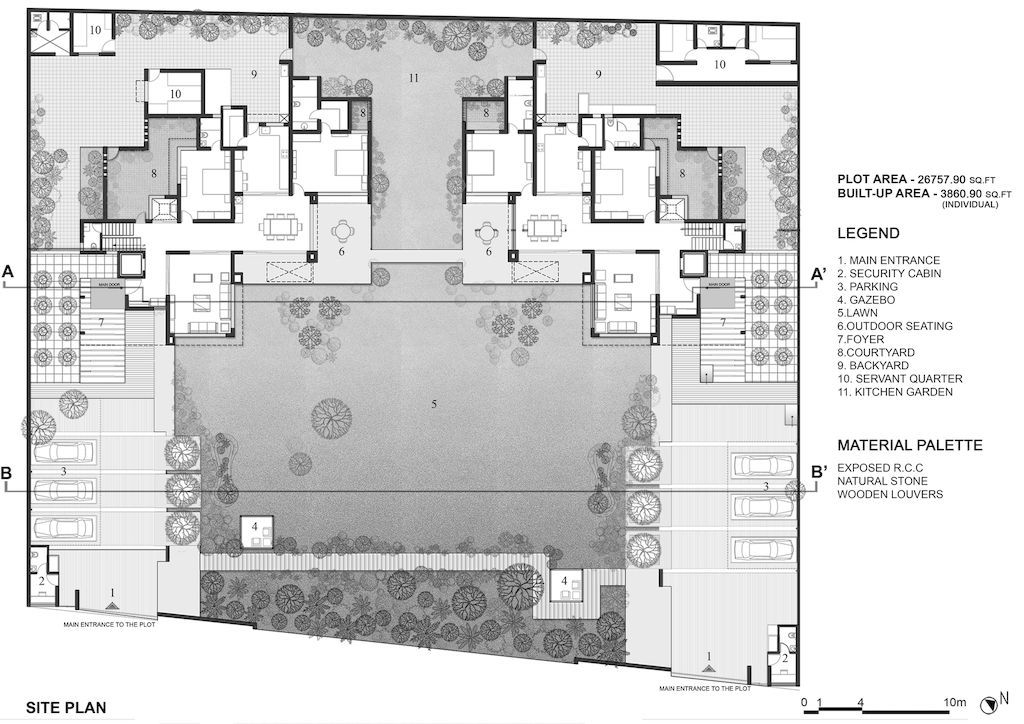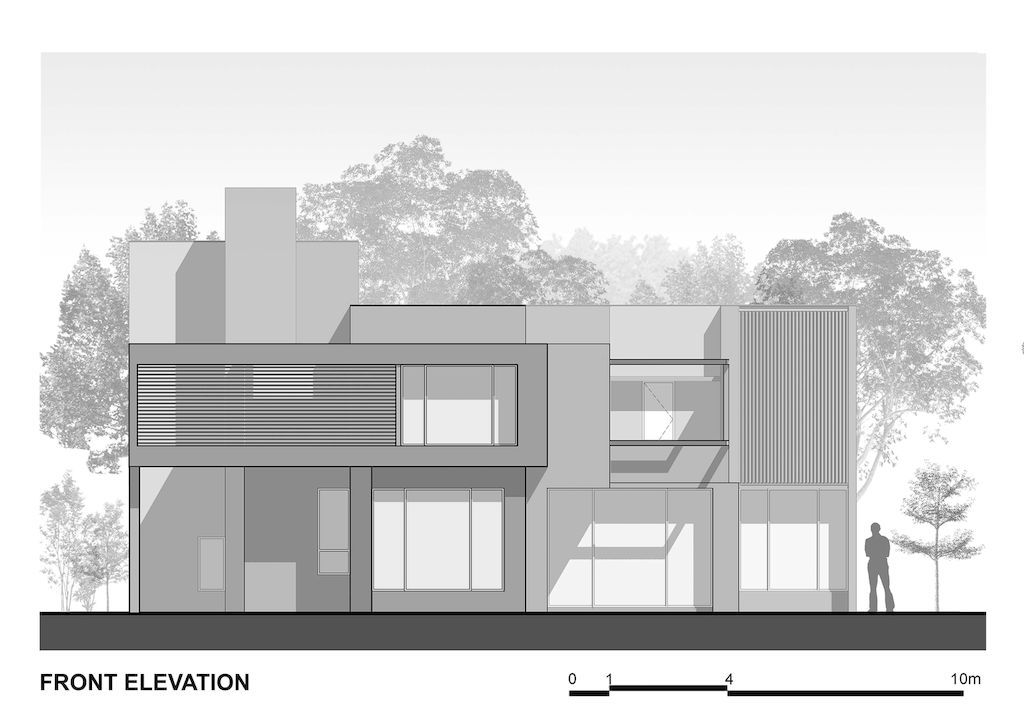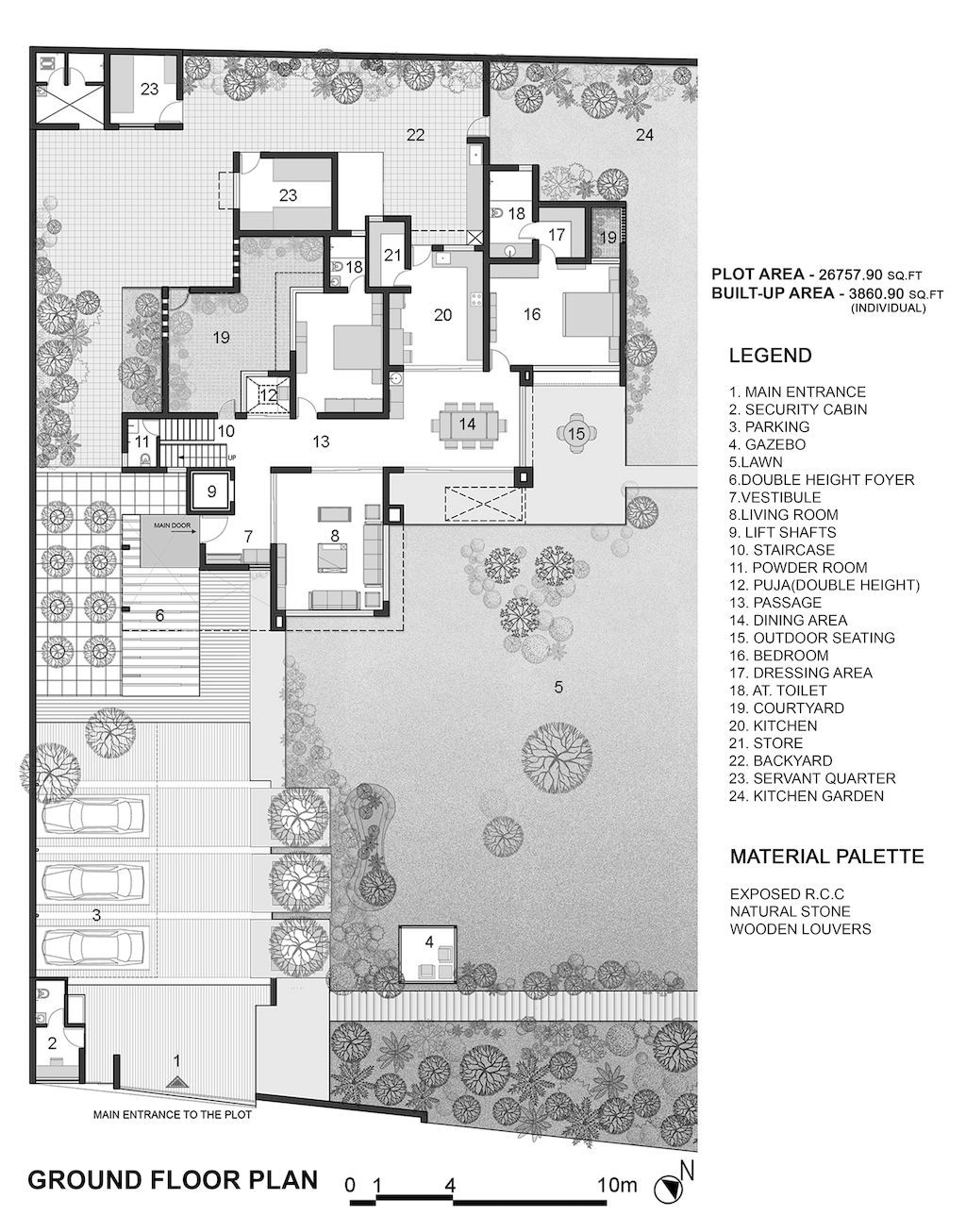 The Twin Home Gallery:
Text by the Architects: A recently completed residential project… The cuboids (representing diverse functionalities) that dominate the built – form orchestrated to create intimacy without being restrictive. The design consciously strengthens and unifies the landscape with the architecture. Sunlight treated with reverence: the house takes advantage of this natural resource as much as possible. And together with internal courtyards, ensures a living environment that is nourished by the sun and air. And embraces the features of biophilic design.
Photo credit: Inclined Studio| Source: The Grid Architects
For more information about this project; please contact the Architecture firm :
– Add: Ganesh Meridian, 1008, Vishwas City 1, Chanakyapuri, Ahmedabad, Gujarat 380081, India
– Tel: +91 79 4002 7009
– Email: [email protected]
More Projects in India here:
---