Date of Publishing:
Your kitchen should not only look good and be stylish, but it should also function well for up to ten years without deterioration. Trendy is great, but why not go with a kitchen design that will last as long as, if not longer than, the trend? Thousands of other great ideas for your home can be found at LUXURY PHOTO.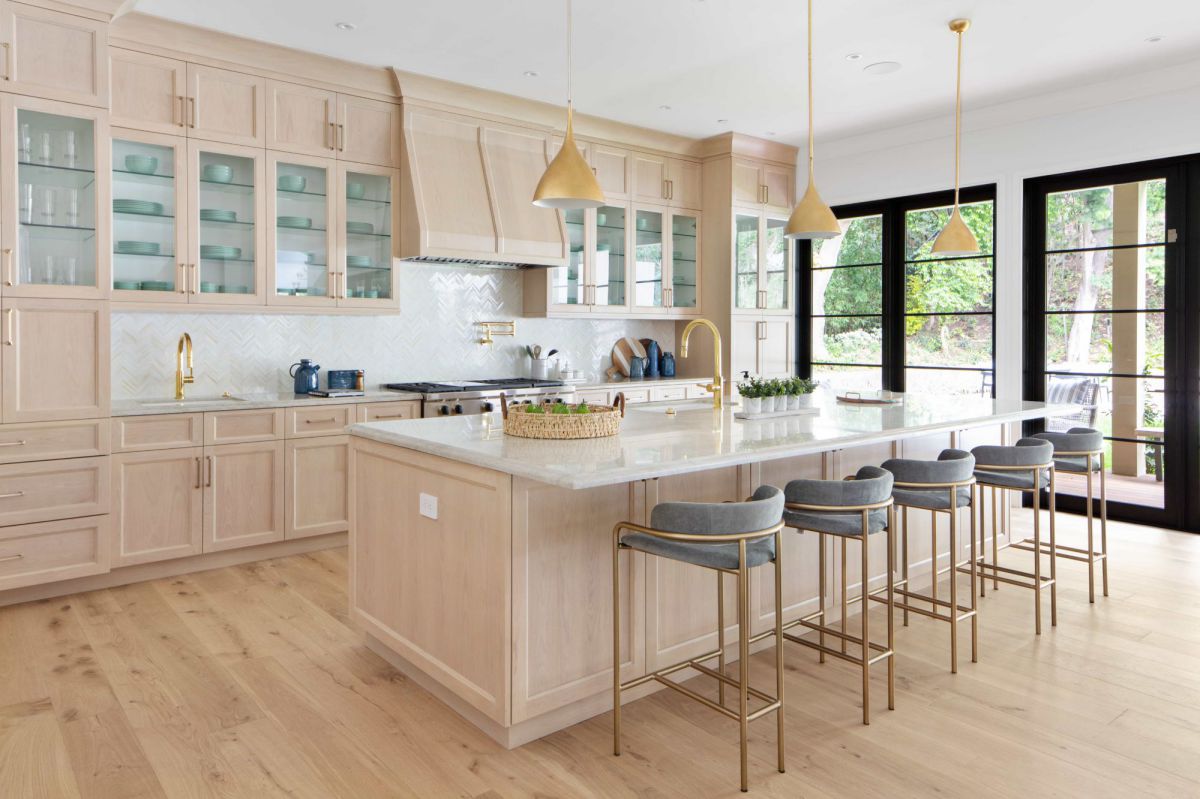 1 | With this classic brown and white neutral color combination as you can keep your kitchen looking uncomplicated Traditional Home in Stone Canyon, Los Angeles for Sale at $14.5 Million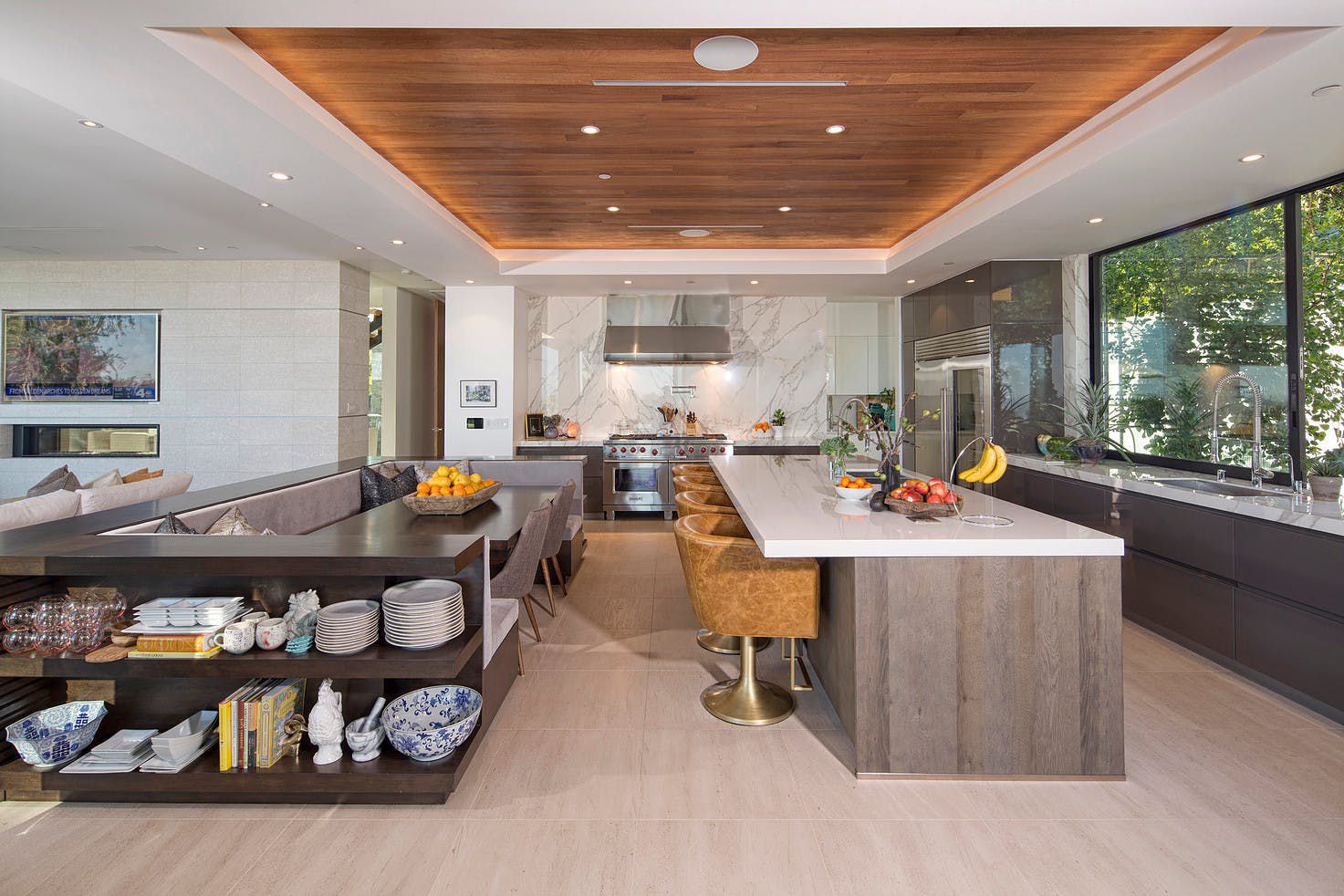 2 | Make the most of your kitchen island with these clever storage and space-saving ideas. Full photos of this Mansion available here Magnificent Luxury Roberto Lane Modern Home in Los Angeles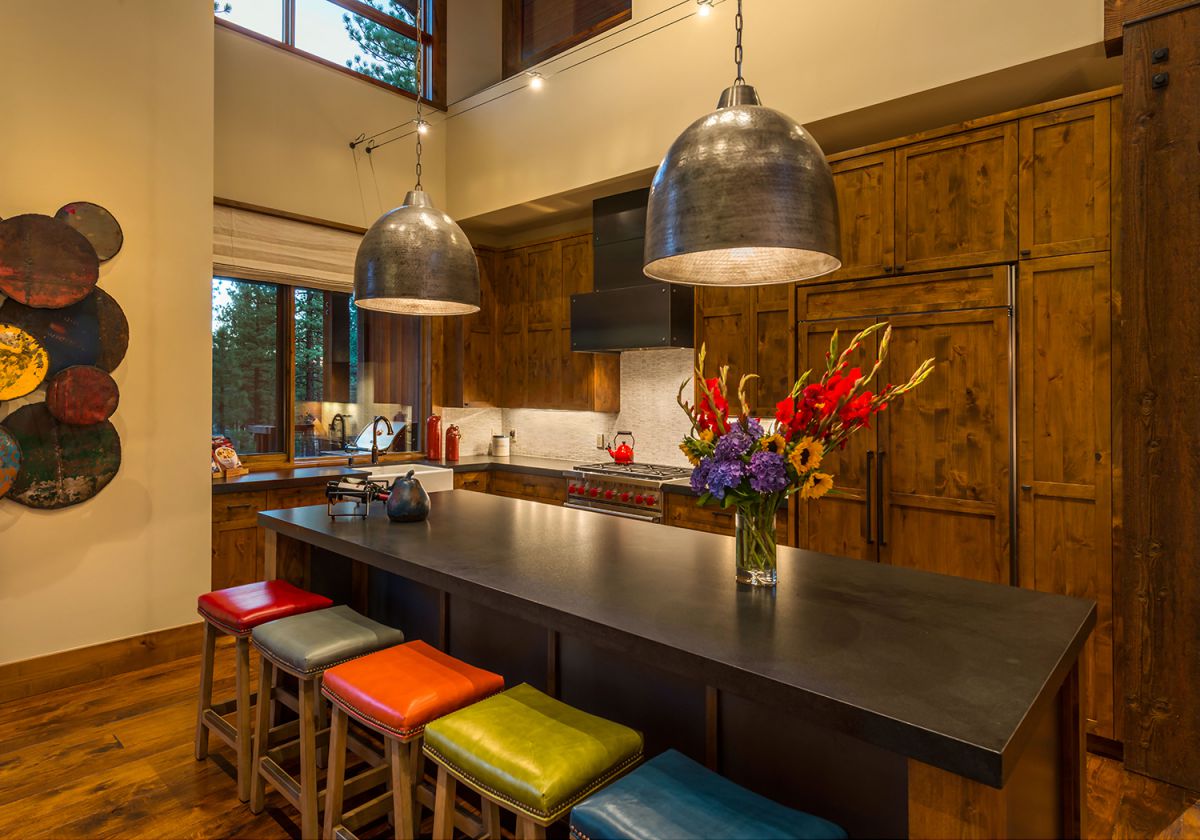 3 | Mixing and matching colorful tile is an unexpected way to perk up a kitchen. To get more taste about the mansion at Residence 440 in Martis Camp, Truckee by Walton Architecture + Engineering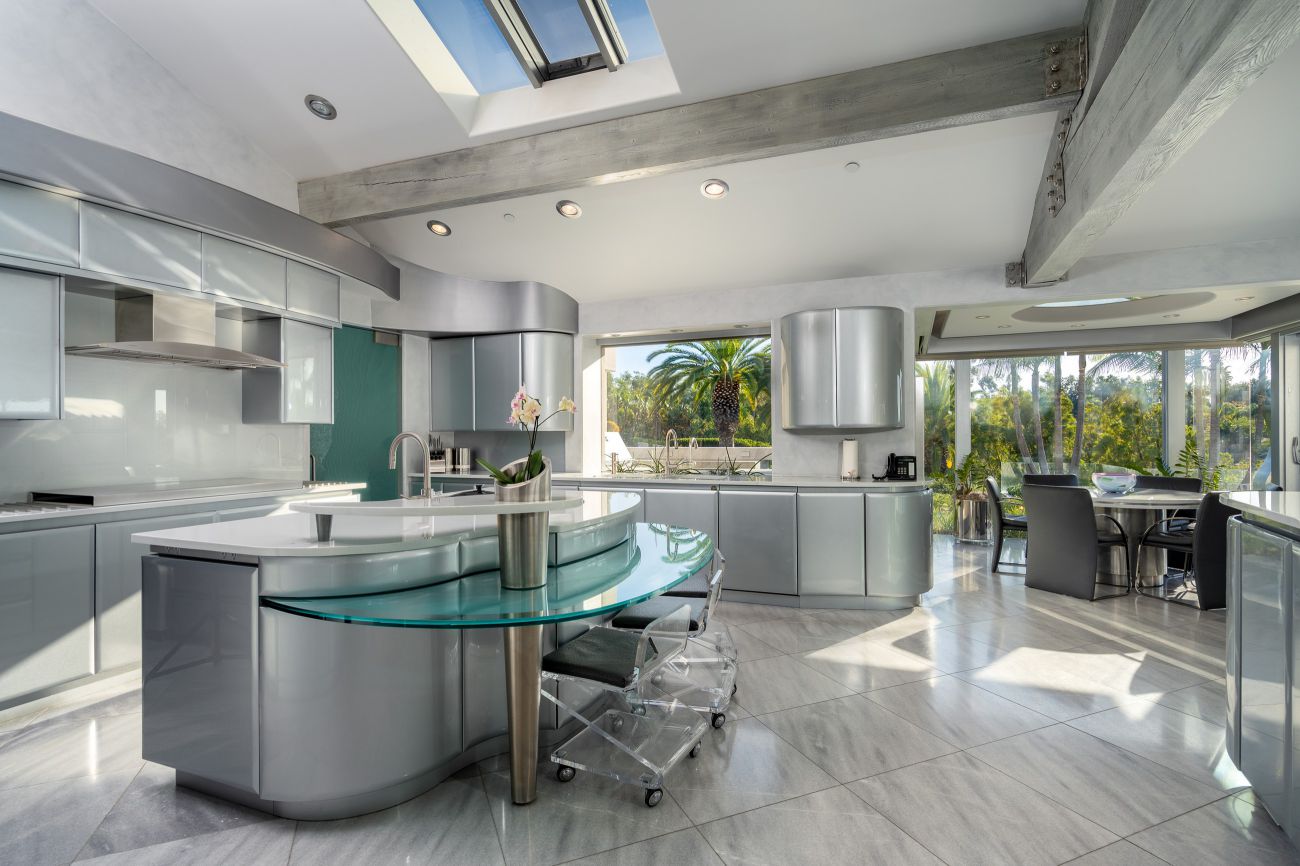 4 | Glass translucent and luminous appearance will give your kitchen countertop a unique personality and transform your dining area. Look more this Mansion here $12.7 Million Phenomenal Contemporary masterpiece in Rancho Santa Fe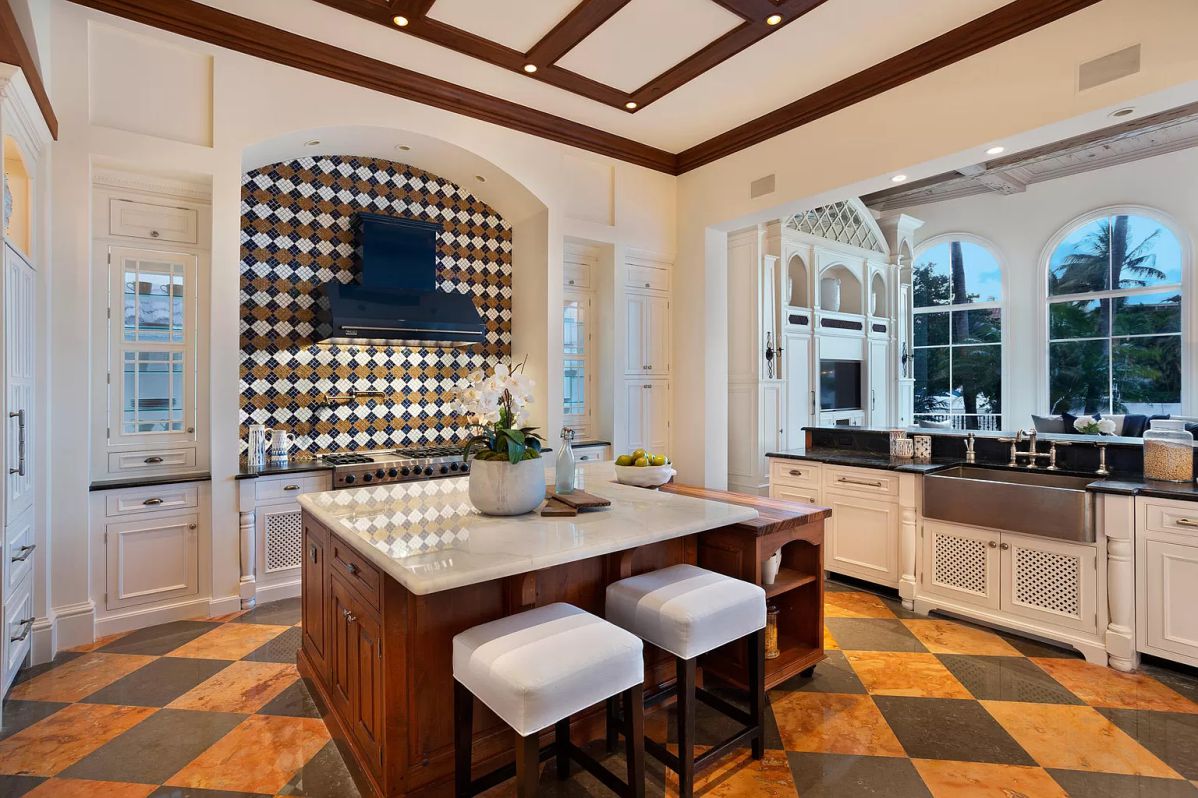 5 | The restful and serene kitchen color scheme is created by white countertops and a navy-blue range hood. Take a look into this mansion here Boca Raton Florida Deepwater Estate for Sale at $7.95 Million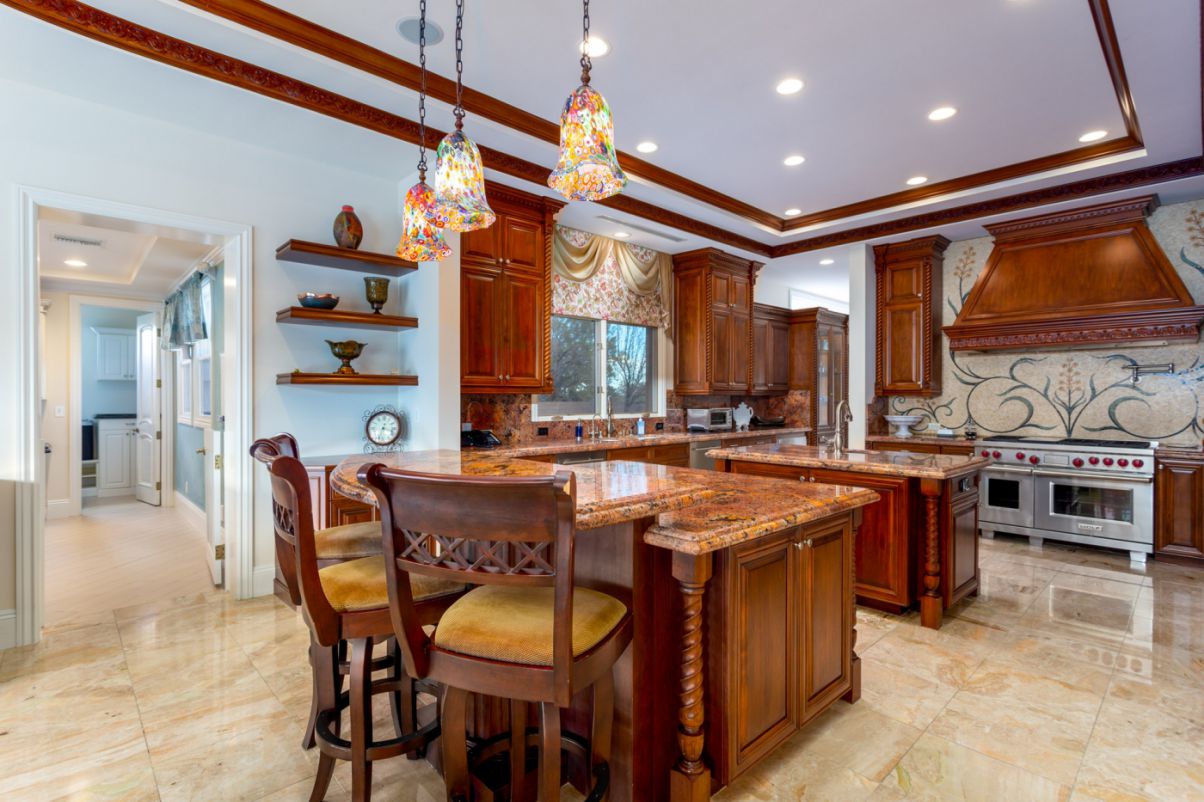 6 | If you prefer deep wood tones, you can use your island as an accent piece without white cabinets, creating a down-to-earth country look. Remarkable Las Vegas Home at Promontory Ridge Drive for Sale at $5.99 Million
---
More Ideas for Living Room:
---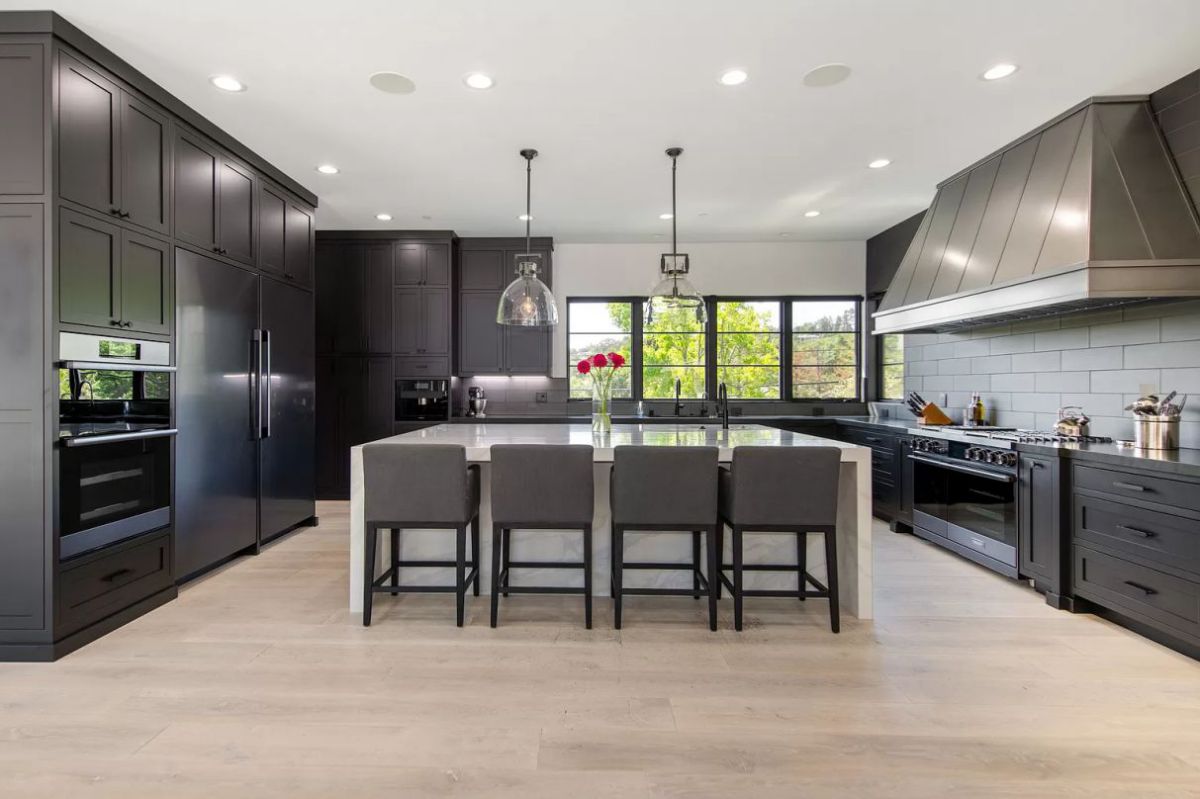 7 | The striking grey kitchen is a chef's dream kitchen. Storage space is provided by wide block shelving. Check-in the Mansion here Oneonta Residence in Los Altos Hills for Sale with Price $9.5 million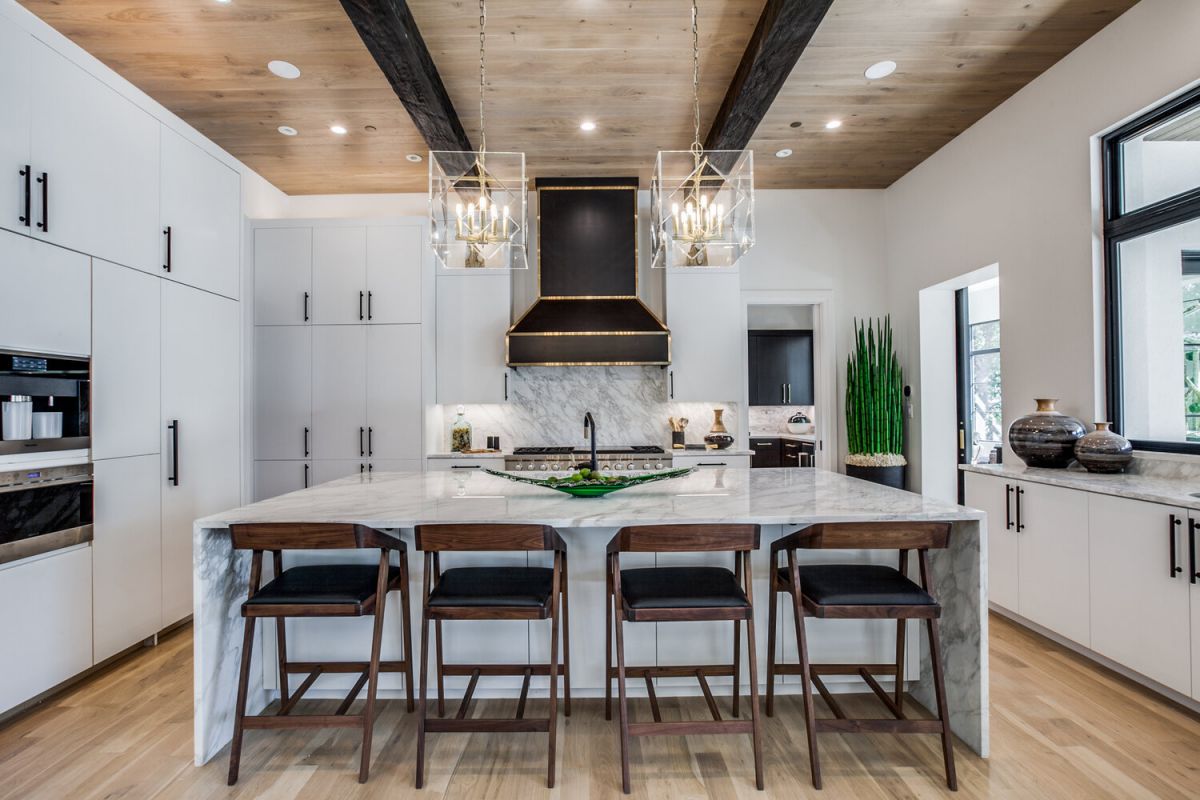 8 | The symmetrical kitchen layout includes a pair of pendant lamps, which helps to modernize the space; View more this Mansion at Spanish Westlake Modern Home in Austin, Texas by Vanguard Studio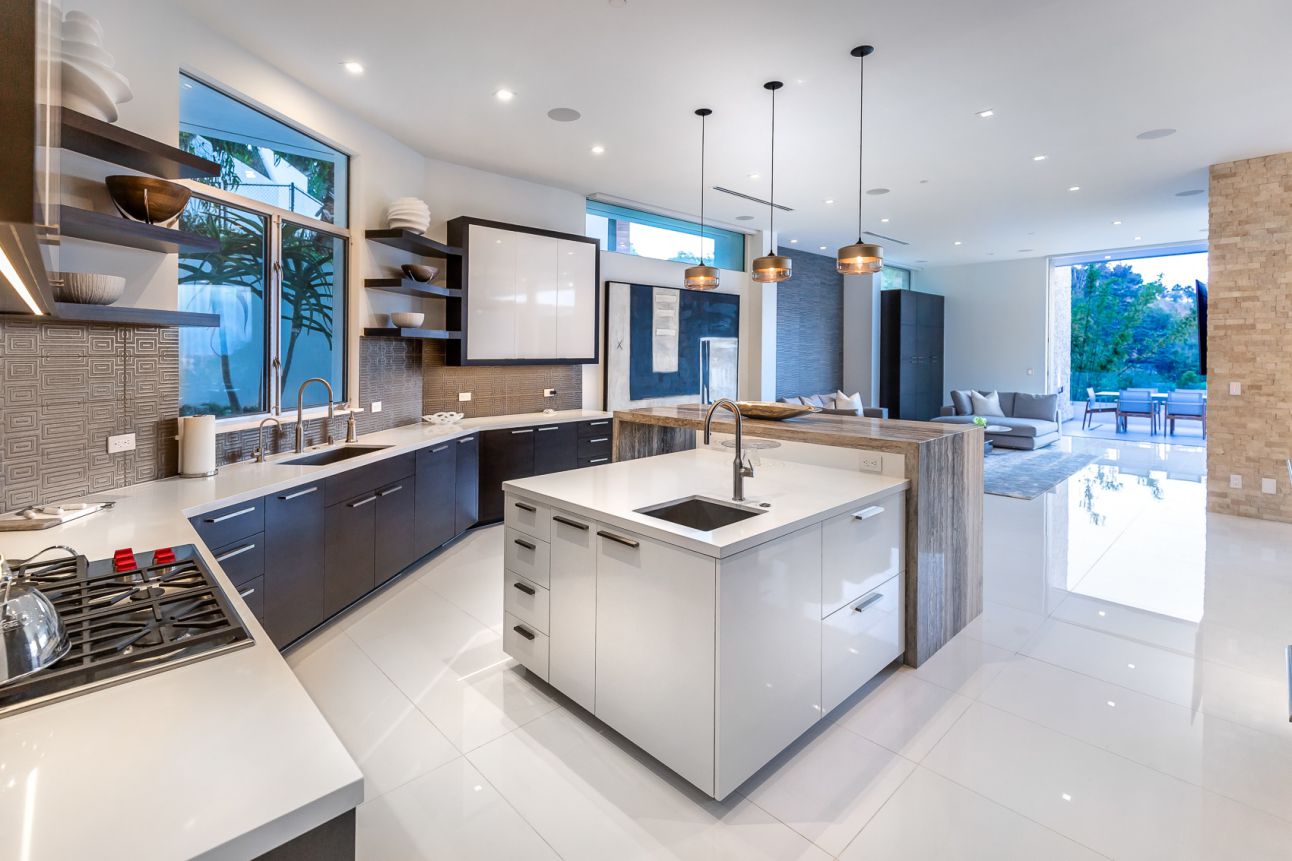 9 | Without taking up much space, you can create an incredibly efficient storage system with shelves for frequently used utensils. Readcrest Drive Modern Home with the finest in high-end finishes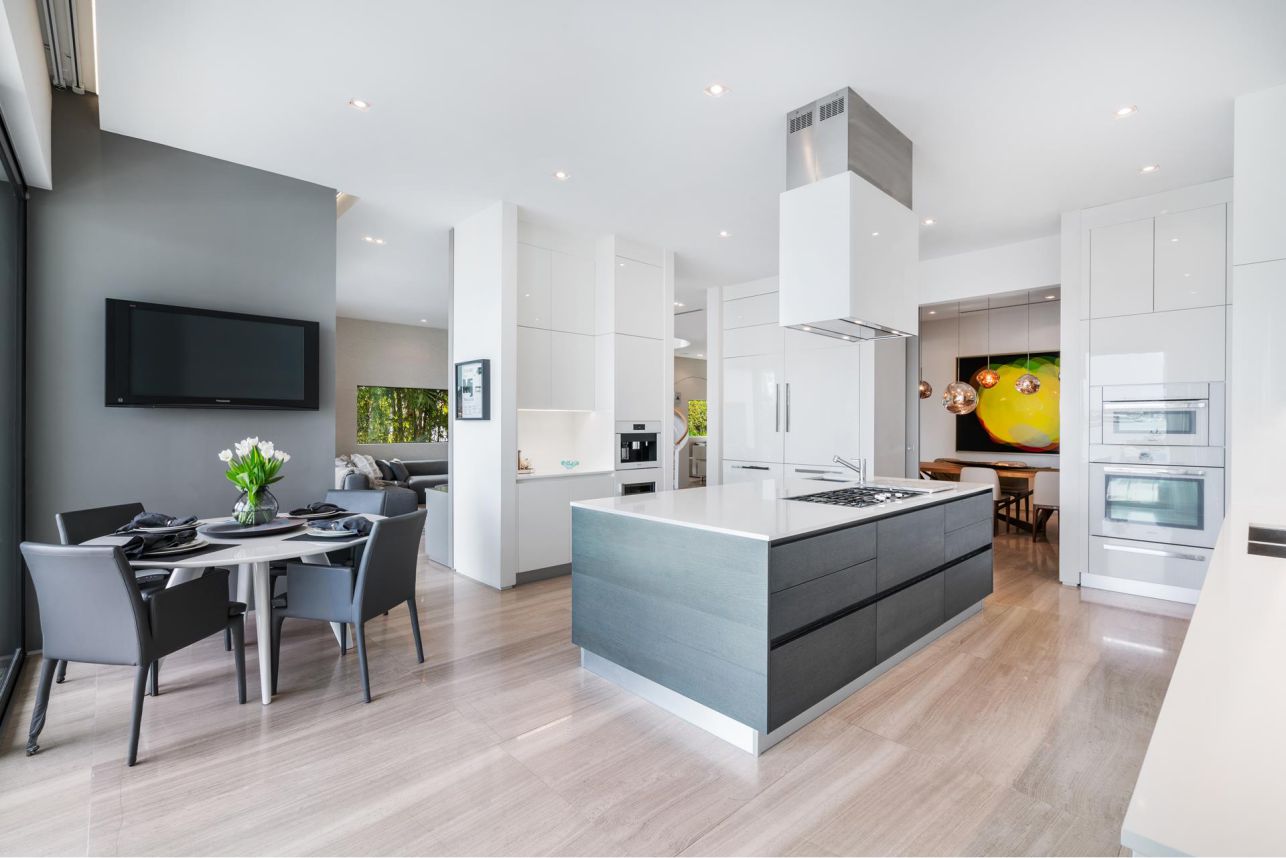 10 | Do you have a dining room? Install a small TV on the wall above you; Tropical Modern Home in Miami Beach, Florida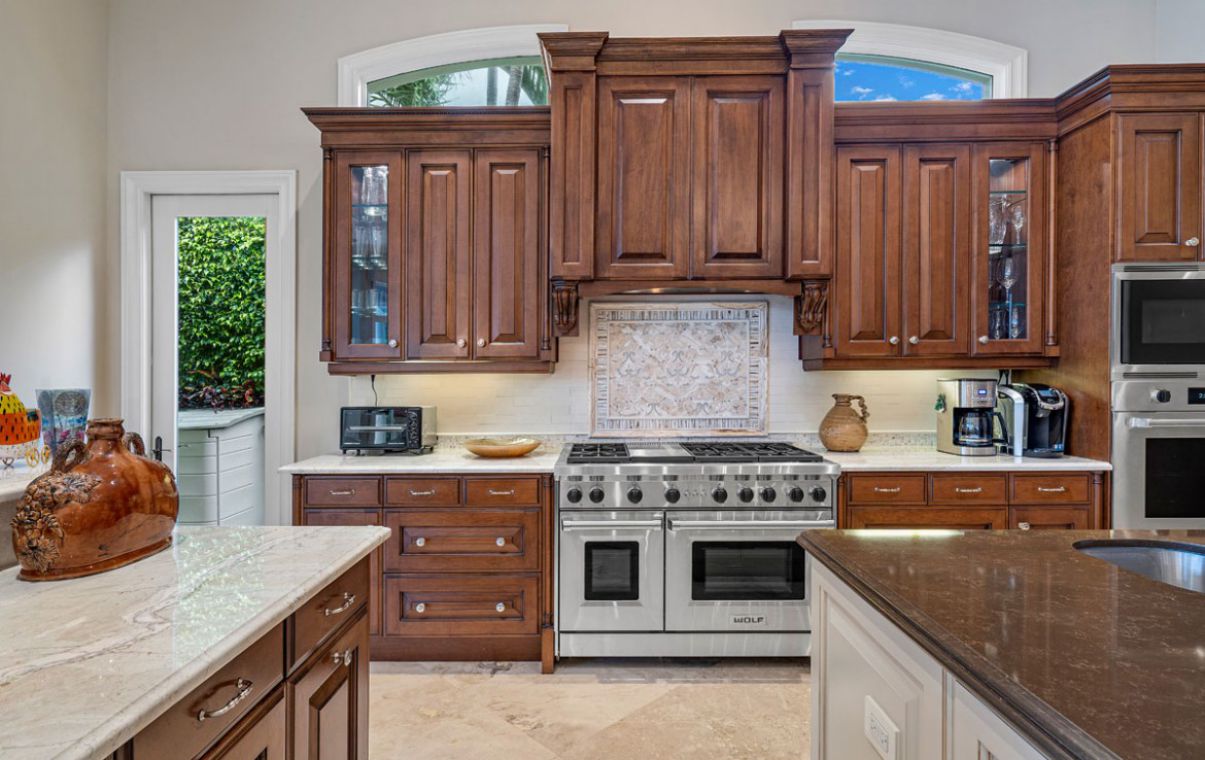 11 | When it comes to creating a room that everyone will enjoy, the traditional kitchen is one of the most popular design styles. Stunning Villa Paradiso in Boca Raton for Sale at $7.6 Million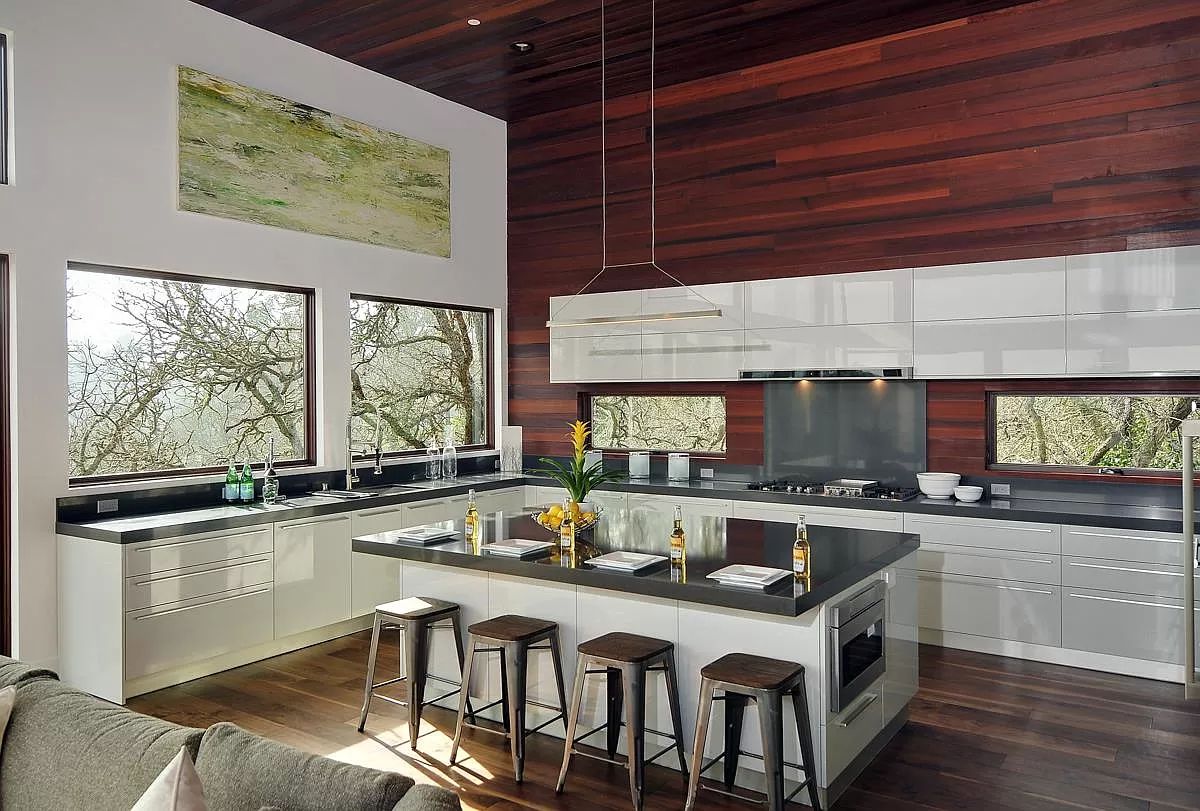 12 | Nothing beats a well-thought-out use of natural light to brighten up your kitchen area. Alta Modern Home in Los Altos Hills, CA by M. Designs Architects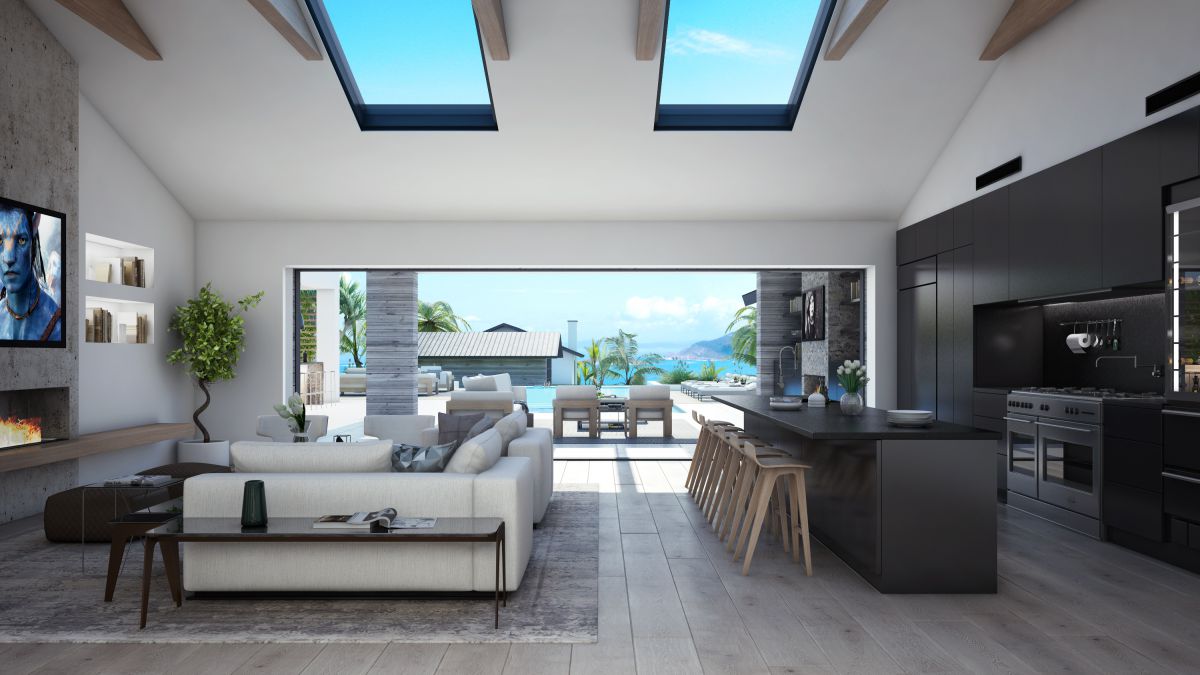 13 | One of the ways to separate the kitchen and living room is to build an island counter in between as it likes a bar when entertaining guests. Malibu Contemporaty Residence Concept by CLR Design Group
---
Thousand of high quality images of Great Rooms, Living Room, Family Room and more you can see at Living Room Gallery.