Date of Publishing:
Architecture Design of B 99 House
Description About The Project
B 99 House, meticulously designed by DADA Partners, nestled in the heart of modern architecture, showcases harmonizes living and workspaces. Indeed, embracing a courtyard-centric layout, the structure impeccably blends function and elegance.
Strategically organized, the house divides spaces, placing the formal living zones at the forefront and private areas towards the rear, coalescing around a central courtyard. Serving as both a climatic moderator and social hub, the courtyard faces the south, offer a seamless visual link from the ground to the first floors.
The architectural brilliance of interlinked voids fosters floor to floor connectivity and harnesses natural ventilation. It cleverly employs the stack effect, ensuring a cooler and more comfortable atmosphere during sweltering summers. Abundant large window openings flood the interiors with natural light, significantly reducing the reliance on artificial lighting throughout the day.
Strategically addressing the relentless afternoon western sun, the design incorporates motorized louvers for the west-facing study. This innovation brilliantly curtails the harsh glare, offering a serene and functional working environment. The B 99 House exemplifies the fusion of functionality, sustainability, and aesthetic appeal in modern architectural design.
The Architecture Design Project Information: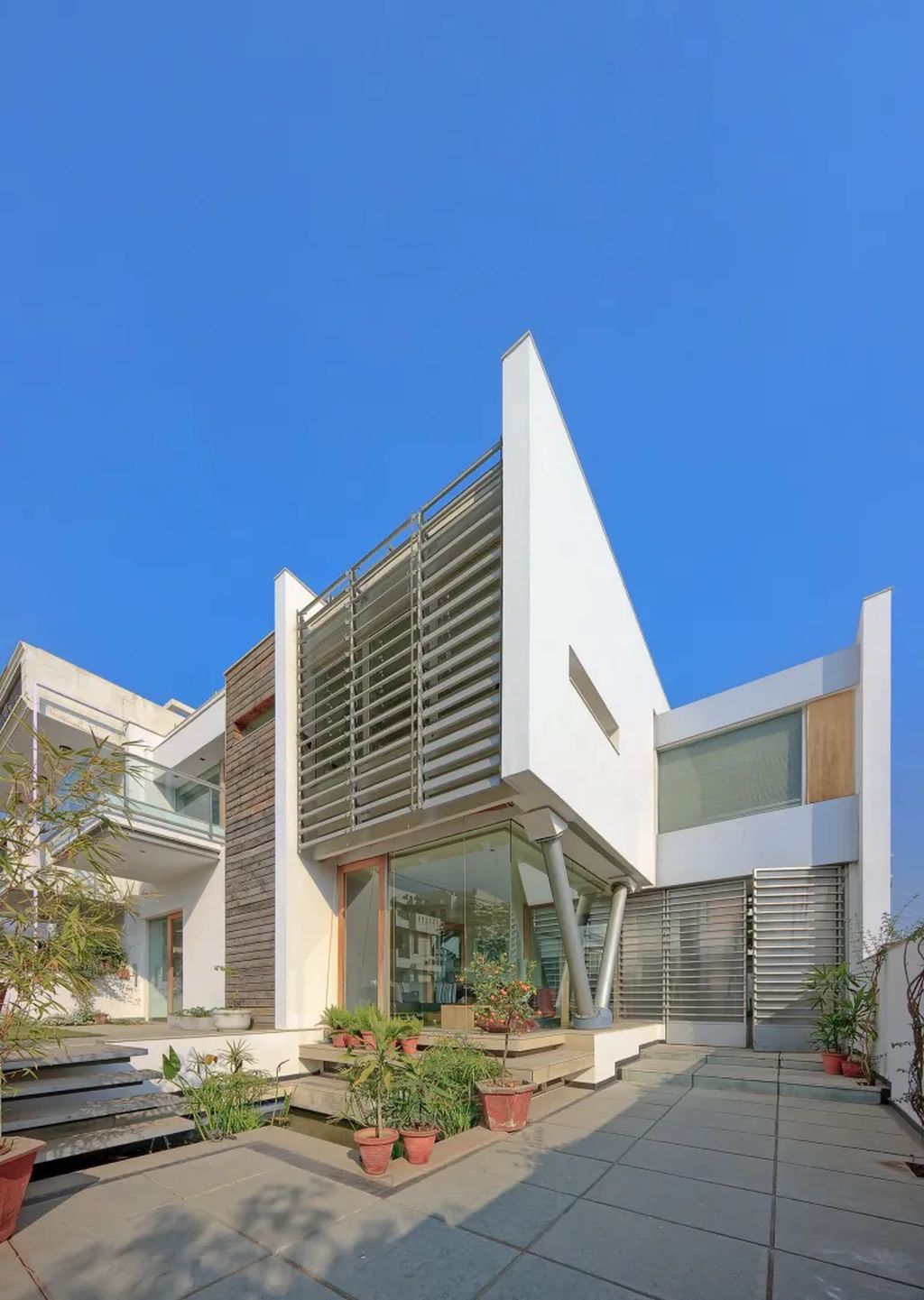 Leveraging the stack effect, the design naturally cools the living spaces during summer, enhancing comfort.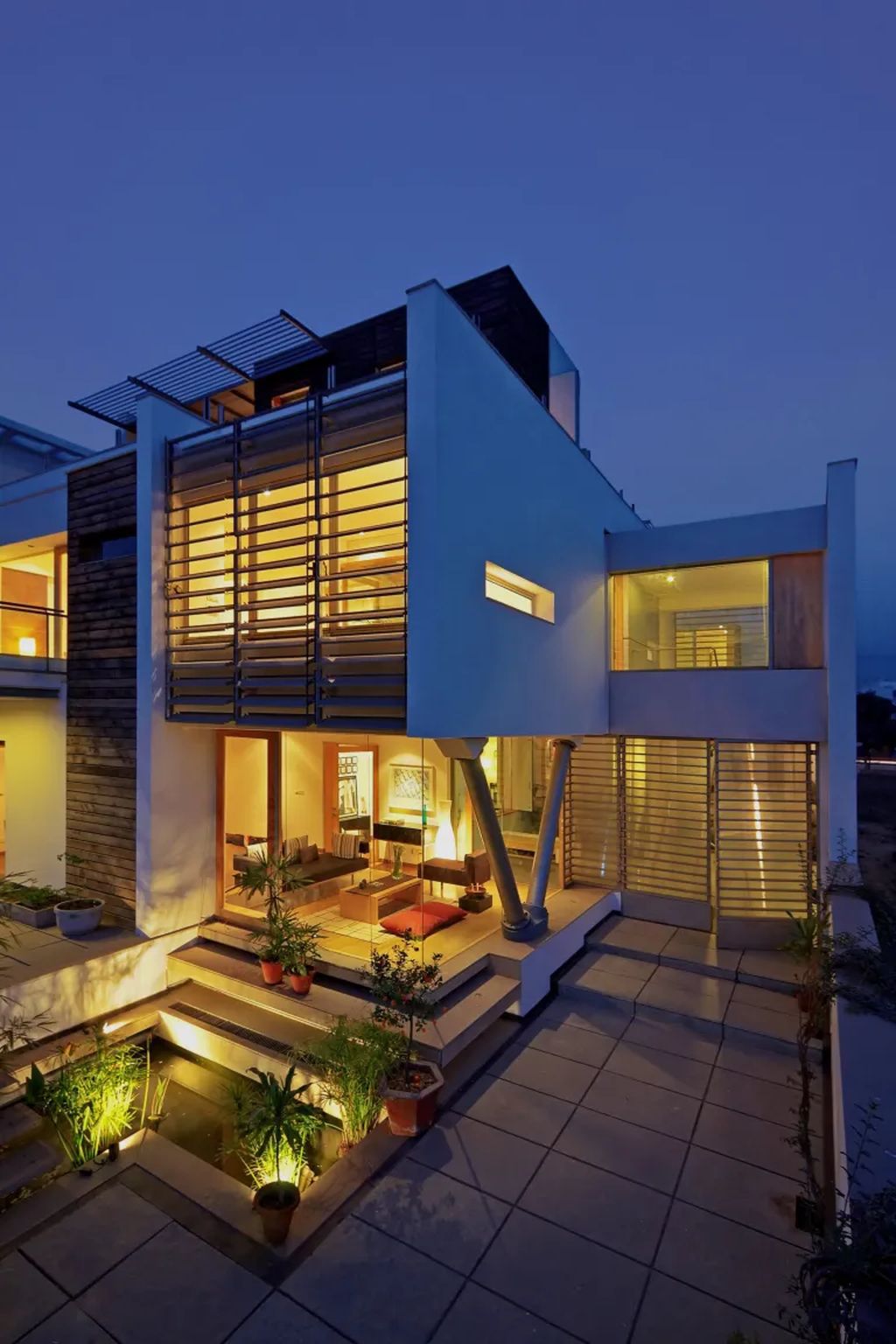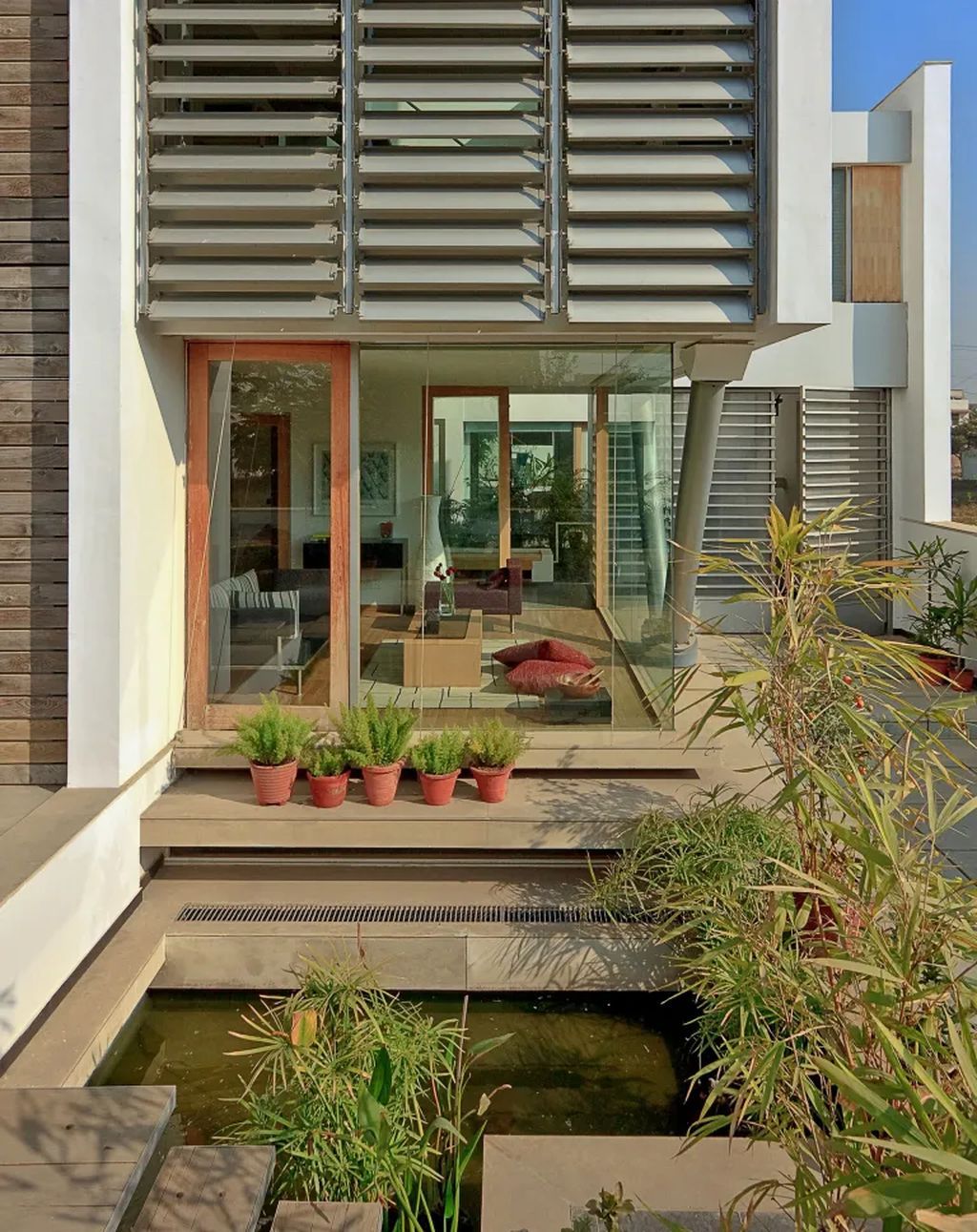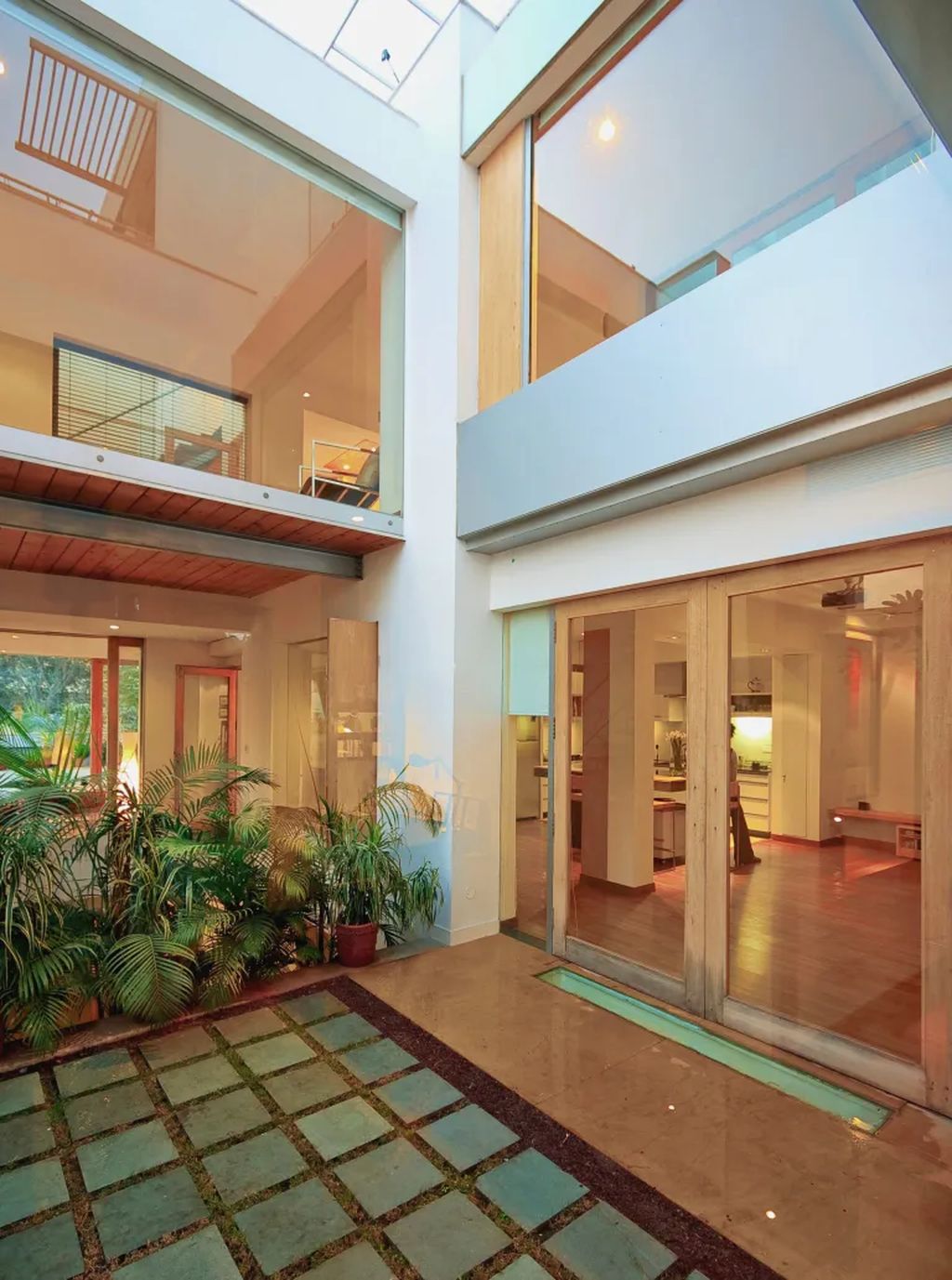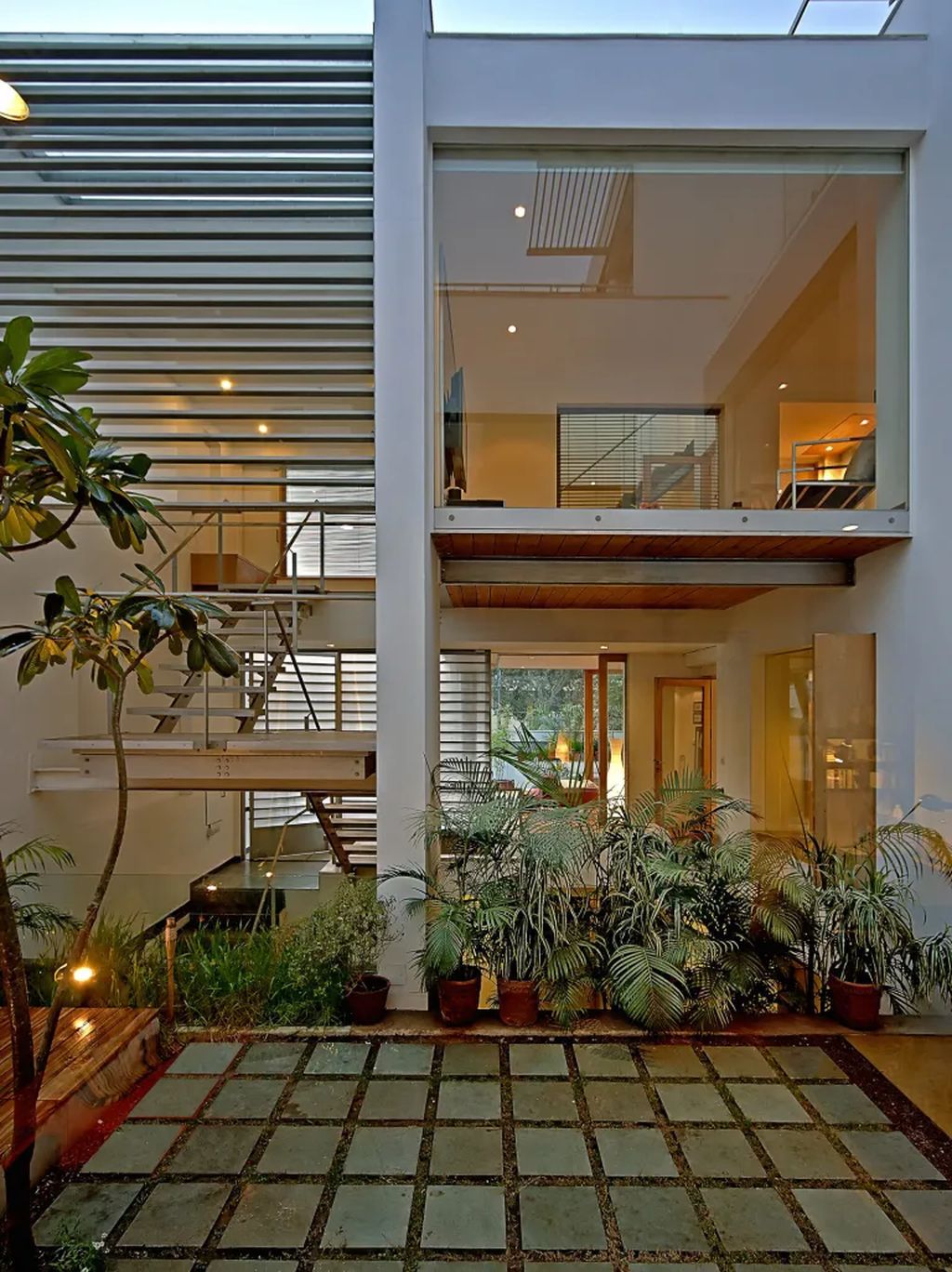 The heart of this architectural gem lies in the south-facing central court, fostering a comfortable microclimate and acting as a communal hub for social interactions.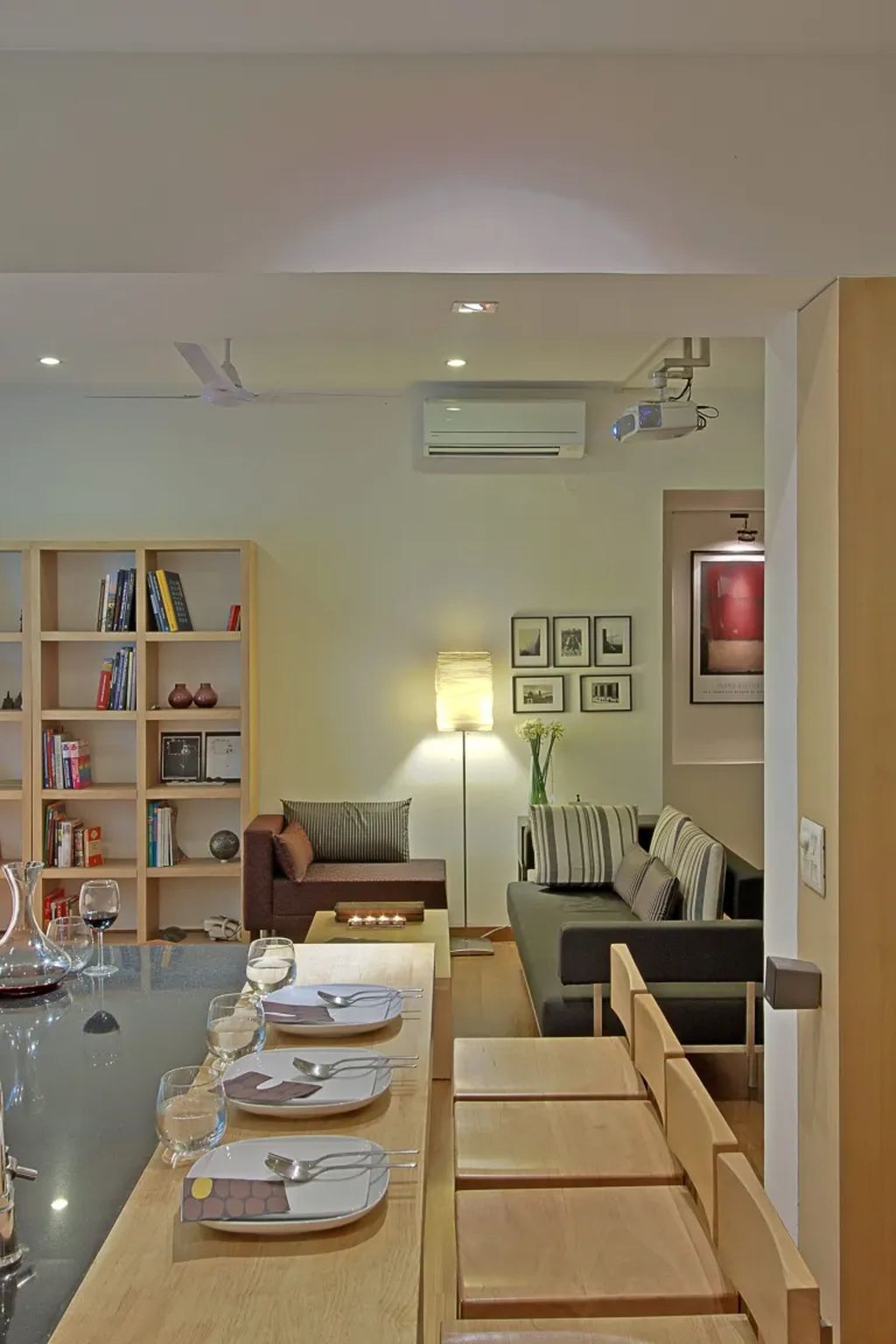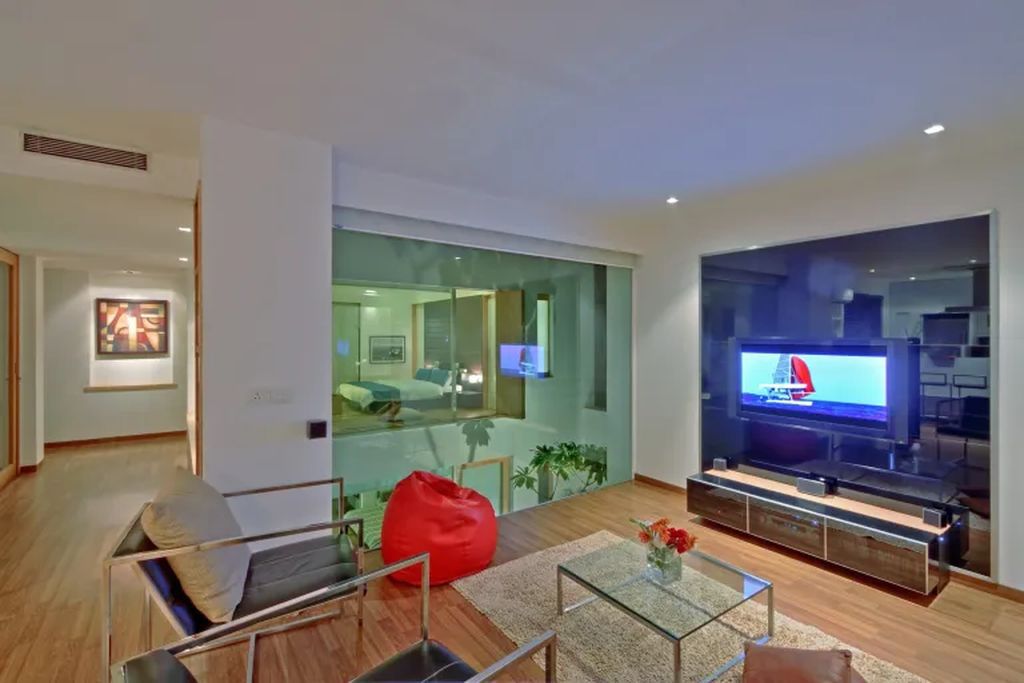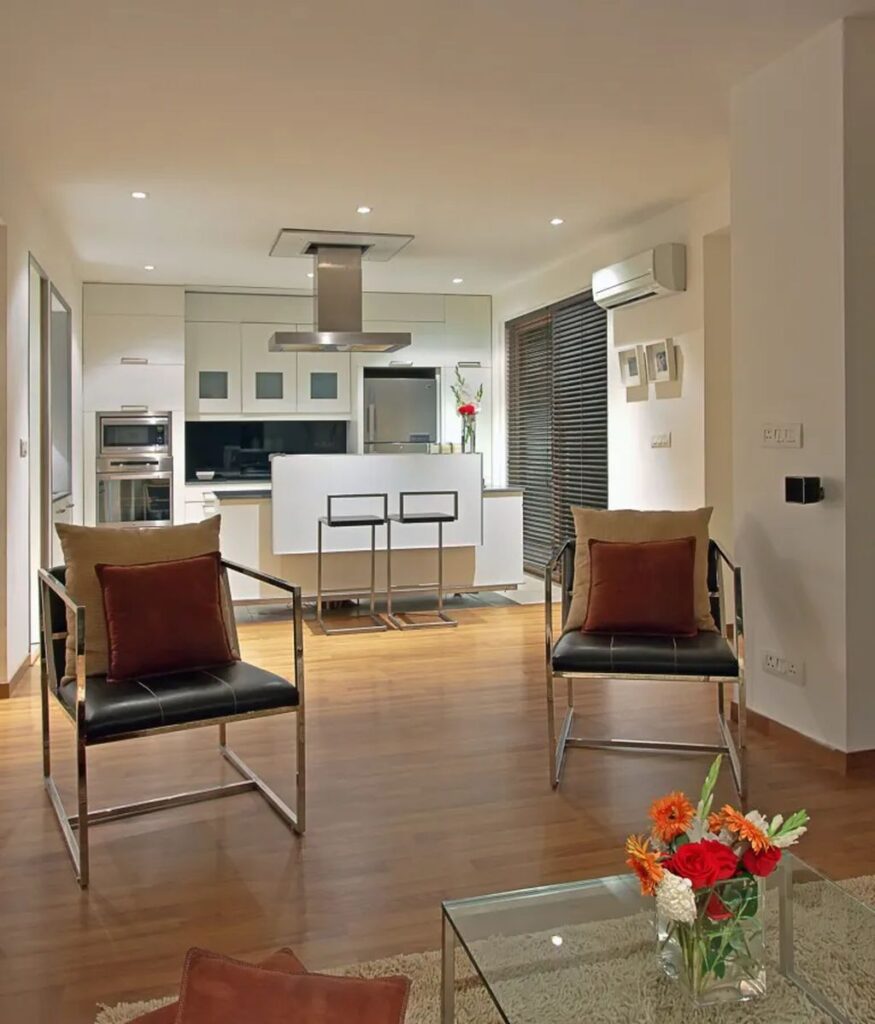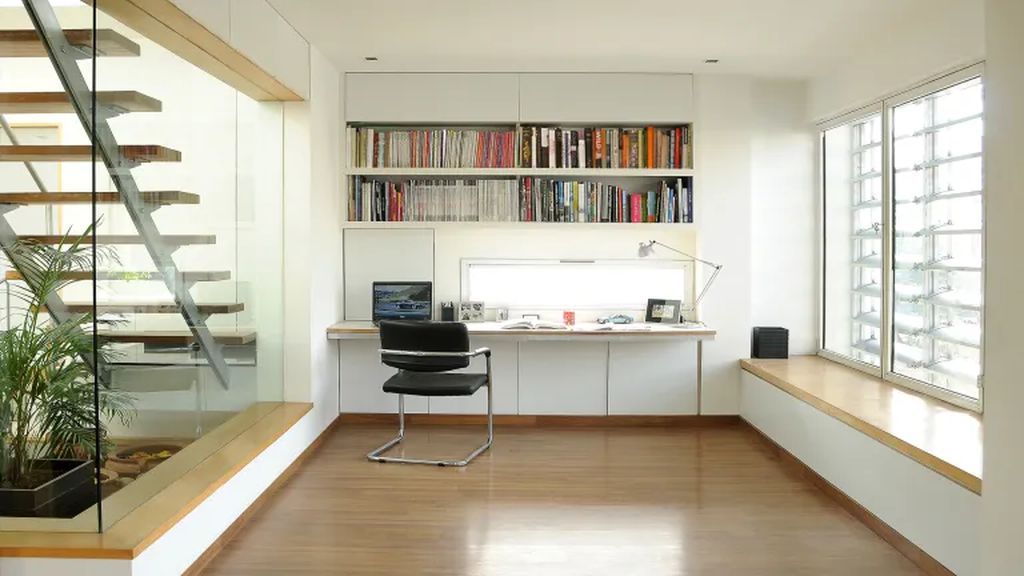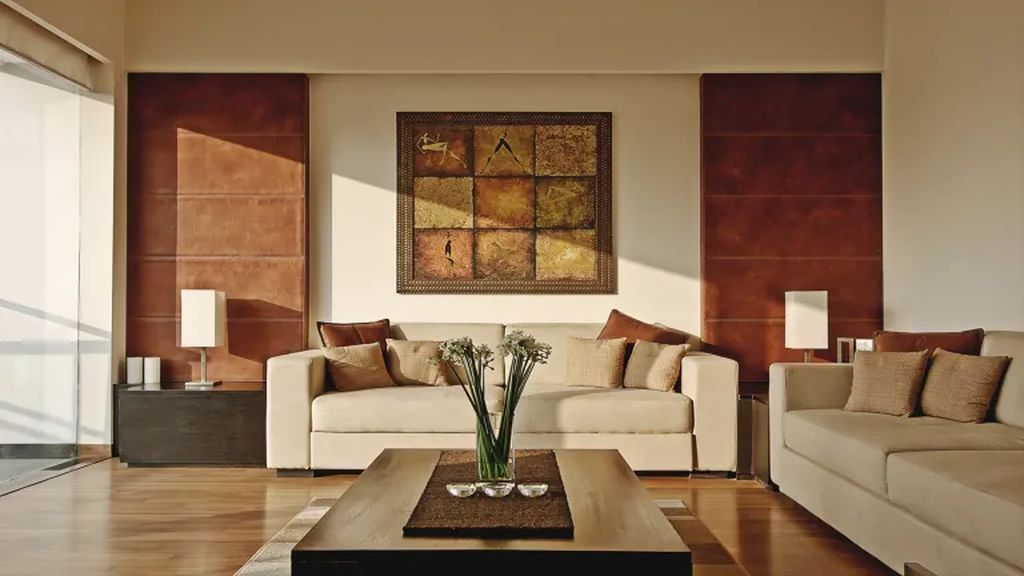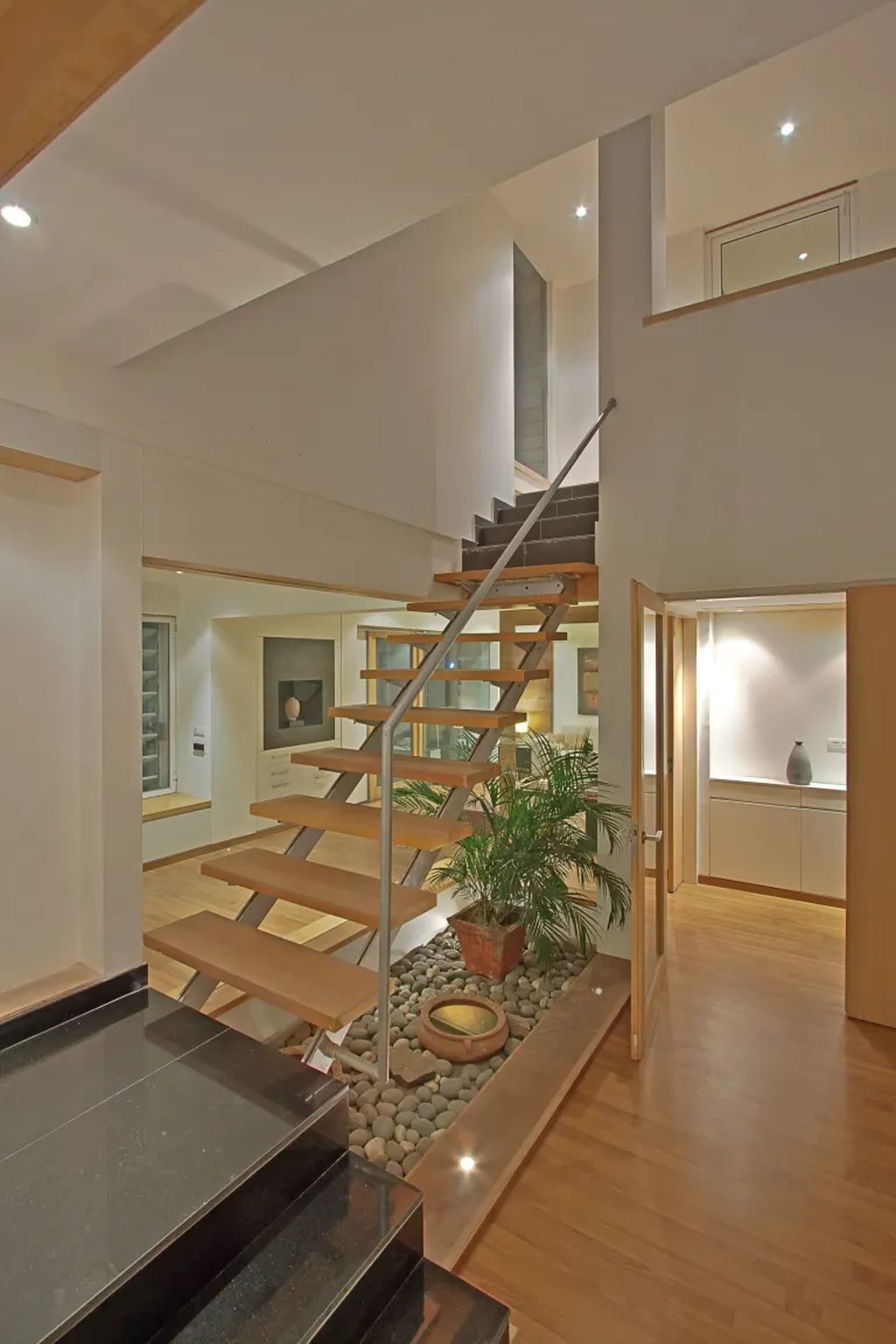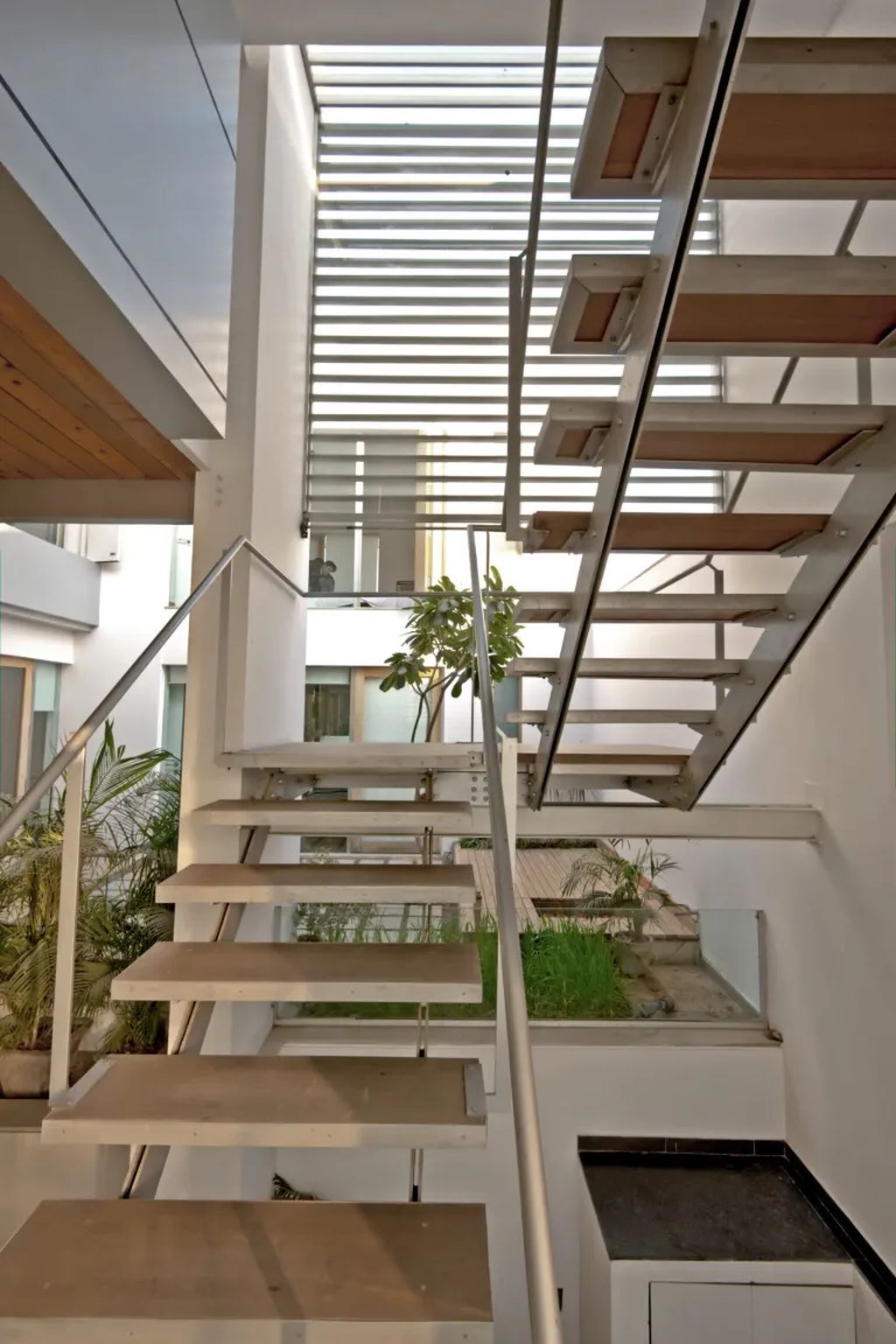 The incorporation of extensive window openings ensures ample natural light, curbing the need for artificial lighting sources during daytime hours.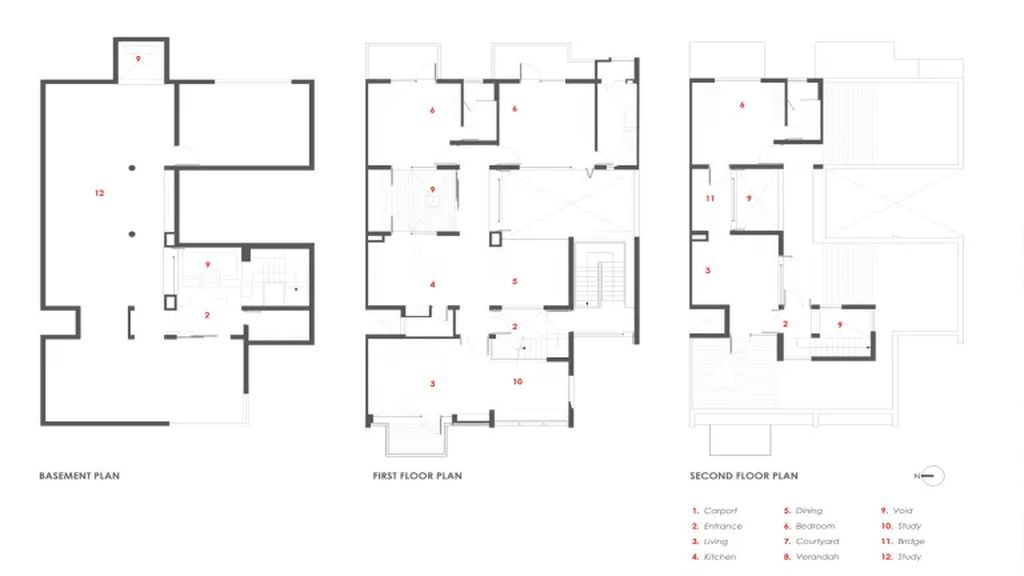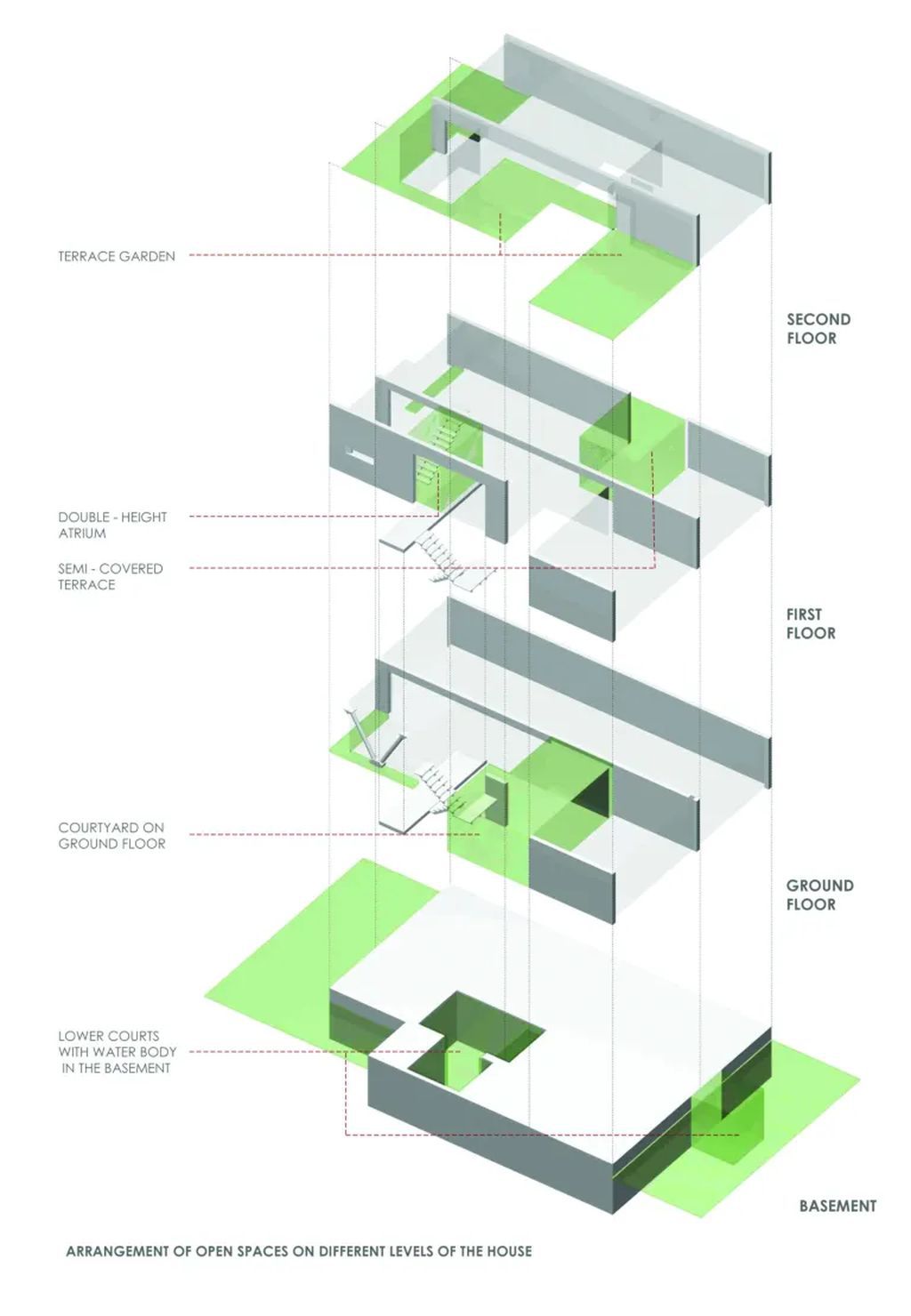 The B 99 House Gallery: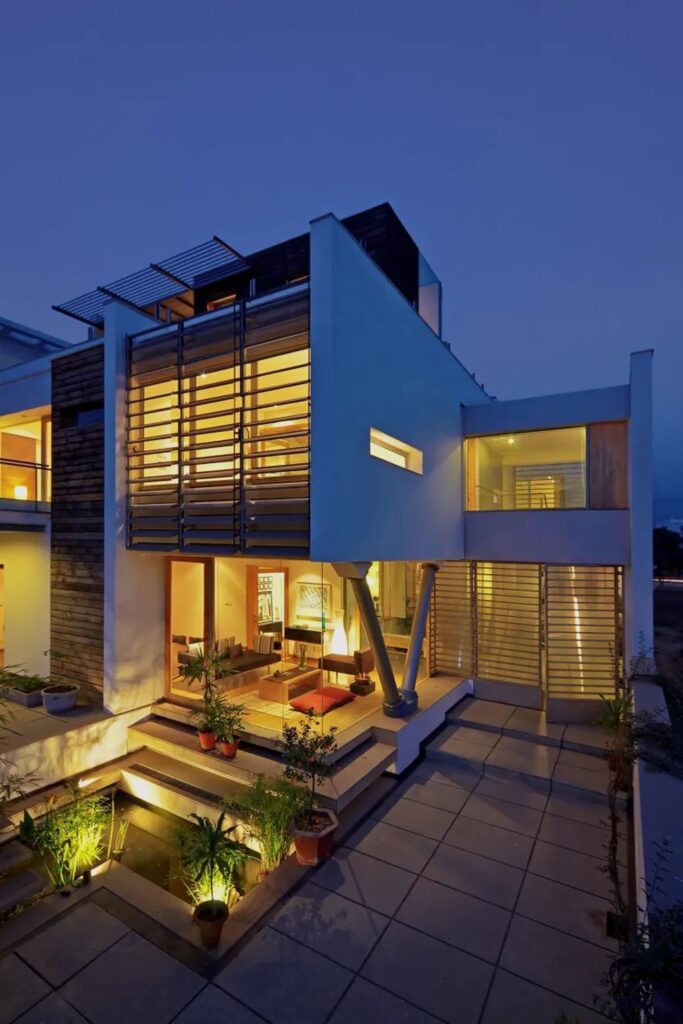 Text by the Architects: Designed around the courtyard, this live-work house incorporates hierarchy of zones with formal living spaces in front and private areas at the back; while the central court serves as a climate modifier and as a social gathering space. The courtyard faces south and is overlooked by living and bedroom areas on the ground and first floors.
Photo credit: | Source: DADA Partners
For more information about this project; please contact the Architecture firm :
– Add: B 99, Sushant Lok 1, Gurgaon Haryana 122002, India
– Tel: +91 124 4040076
– Email: contact@dadapartners.com 
More Projects here:
---