Date of Publishing:
Architecture Design of Creekside House
Description About The Project
Creekside House, a featured gem in Mountain Living, stands as a testament to sustainable mountain home design in Western Montana. This exceptional 4,550 square foot residence, accompanied by a spacious 1,430 square foot detached garage, thoughtfully situated on a property graced by a meandering creek in its backyard.
The property itself presented a myriad of design challenges, from its steep slope to its riparian area and flood plain considerations. These complexities demanded careful planning and execution. The ingenious design places the majority of interior spaces on the main floor, reserving only the master suite for the second level.
One of the defining features of Creekside House is the seamless connection between its interiors and the breathtaking outdoors. While the street-facing facade maintains a discreet and unassuming profile, the creek facing side of the house reveals a series of inviting indoor outdoor spaces. Among these are the protected backyard sanctuary and a captivating cantilevered dining deck, which boasts its own fireplace, providing the perfect setting for outdoor gatherings and relaxation.
What truly sets Creekside House apart is its unwavering commitment to sustainability. The residence incorporates forward-thinking eco-friendly features, including photovoltaic panels and a green roof, aligning harmoniously with its natural surroundings. This remarkable achievement in sustainable design is the result of a fruitful collaboration between Balance Associates Architects and Studio Zerbey Architecture. Creekside House is not just a home; it's a testament to the artful fusion of architectural brilliance and environmental responsibility.
The Architecture Design Project Information: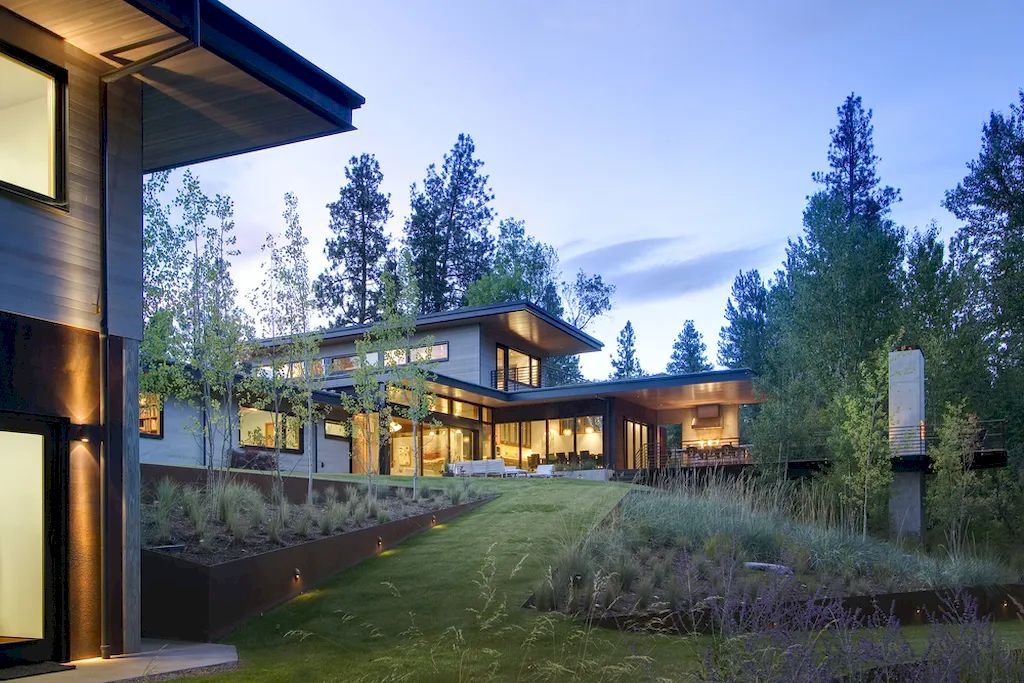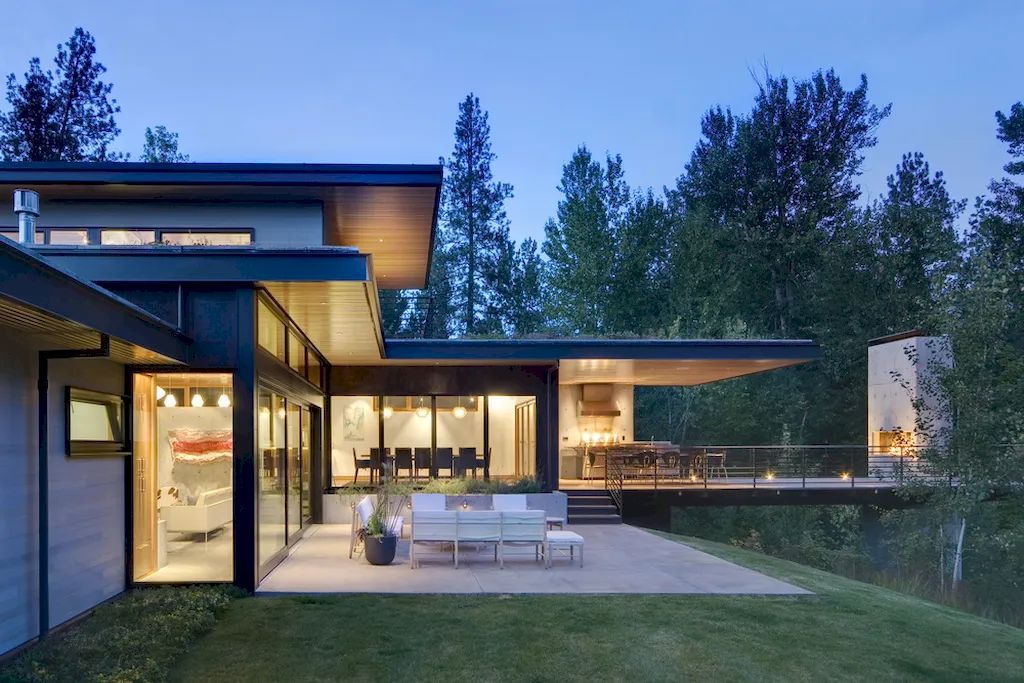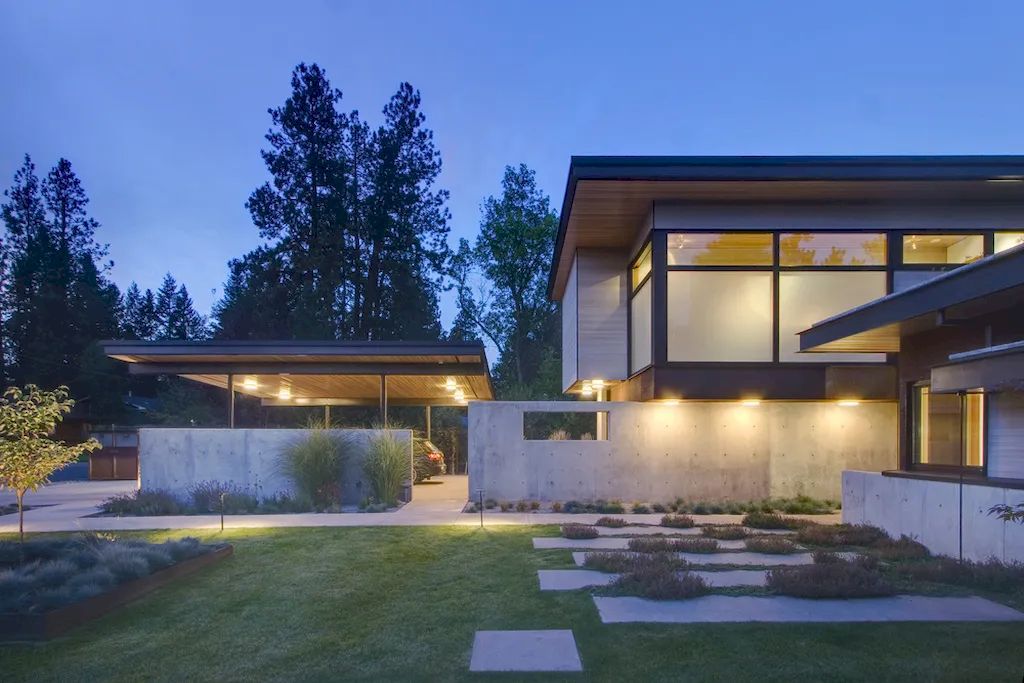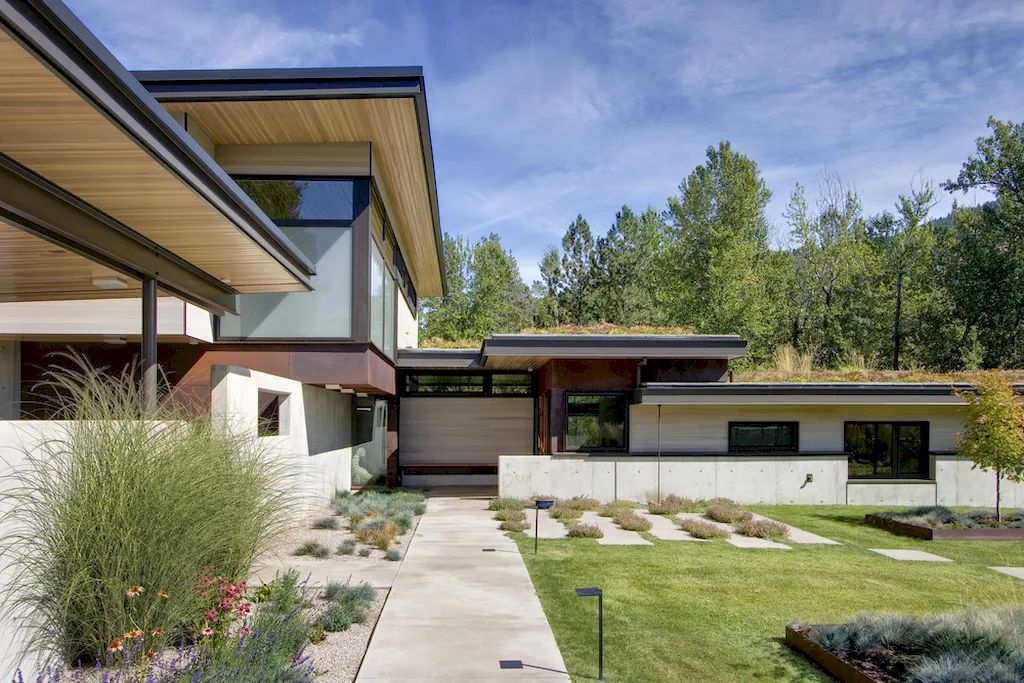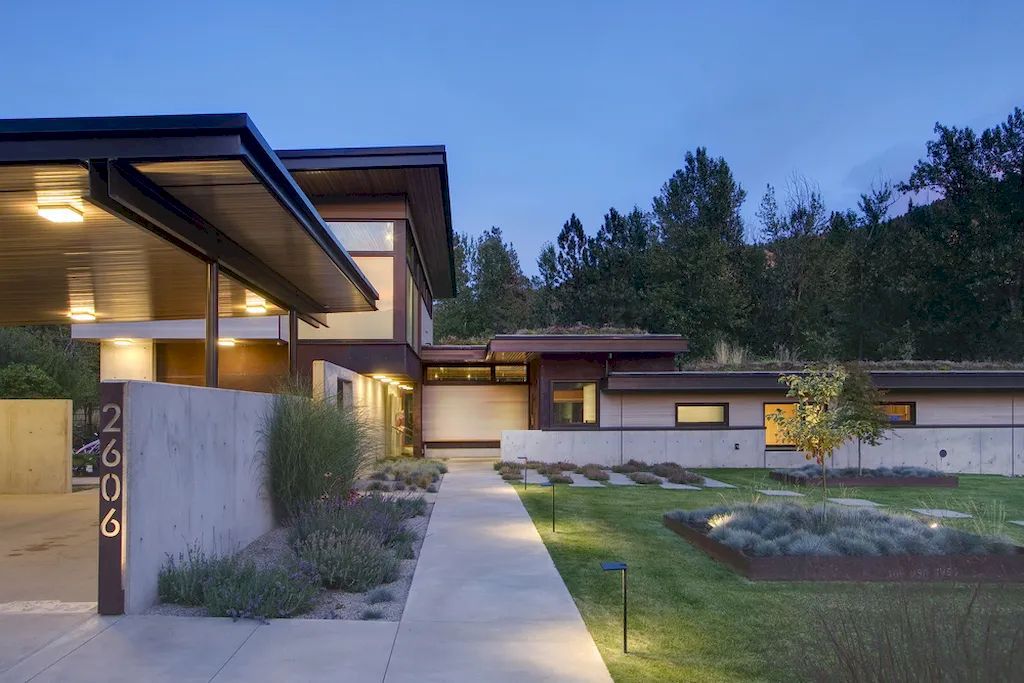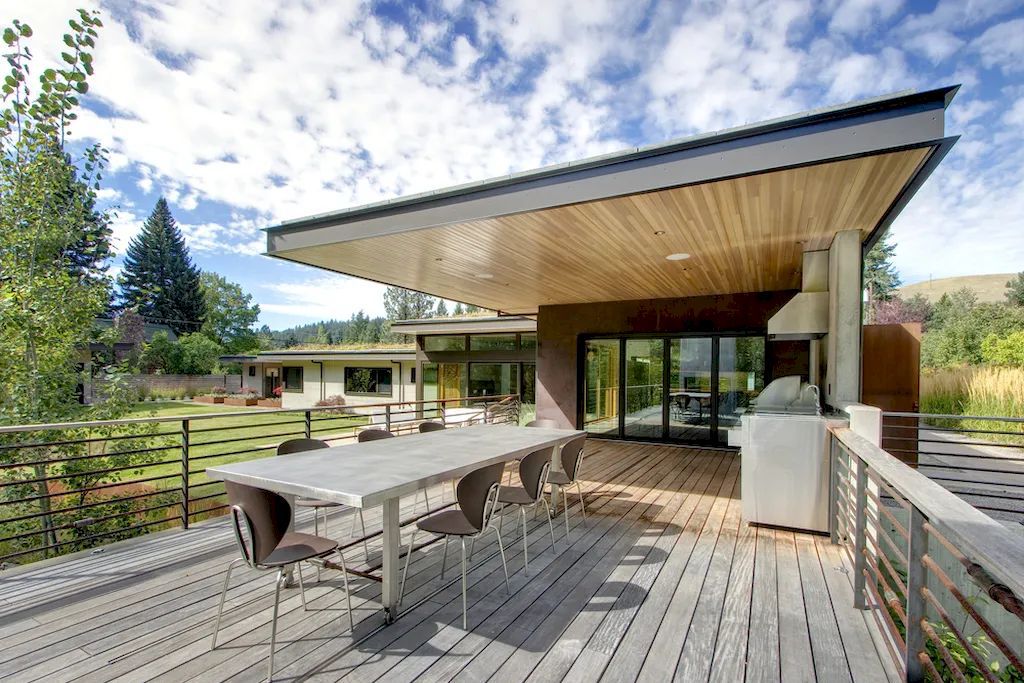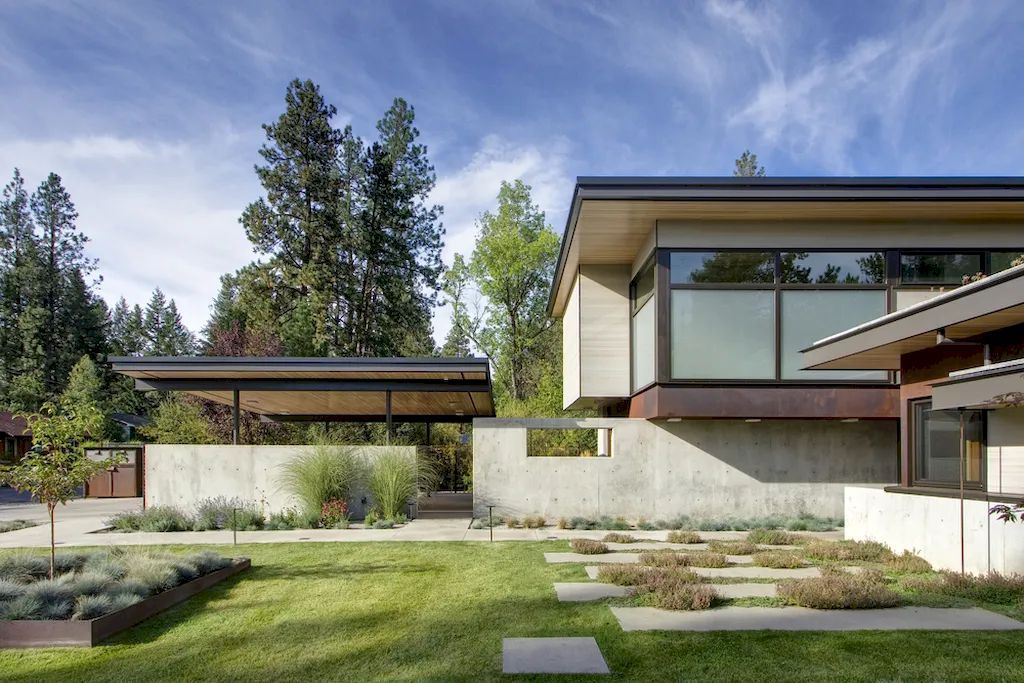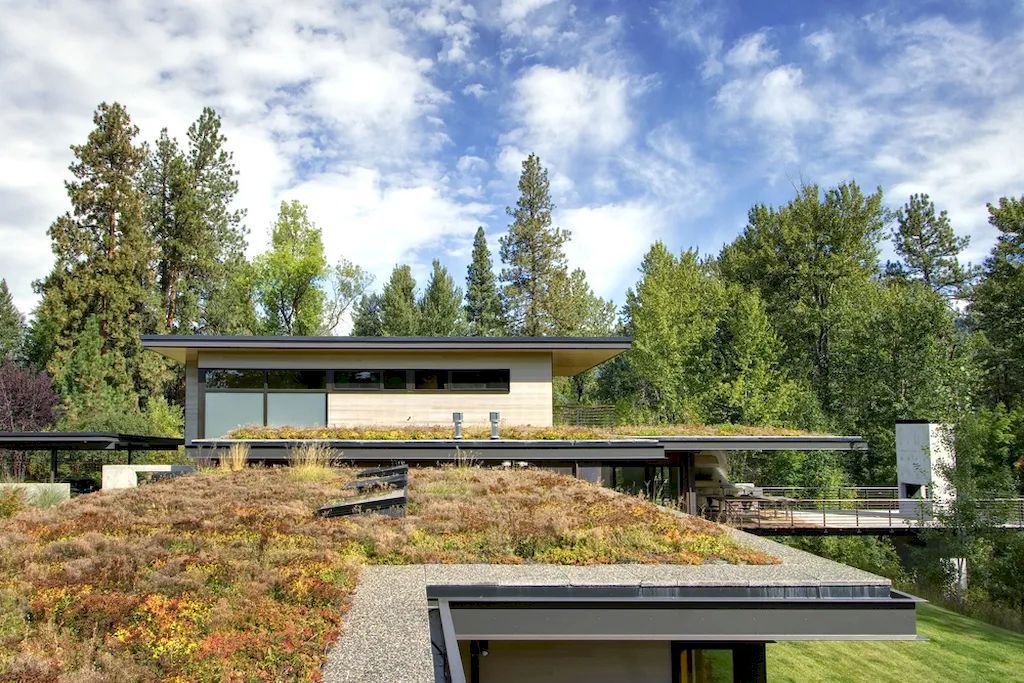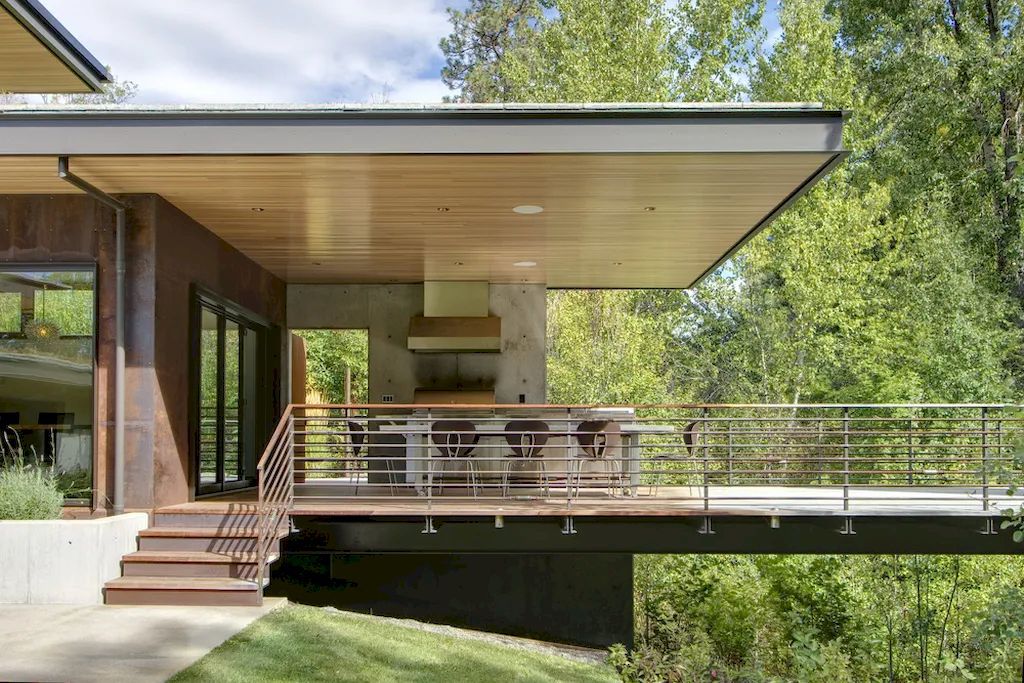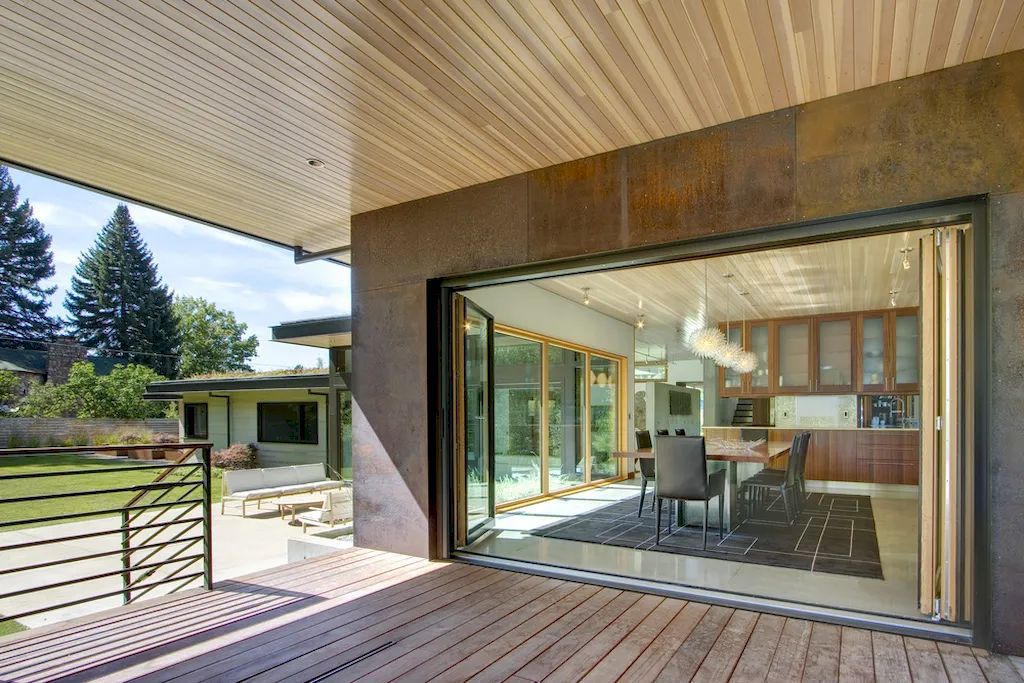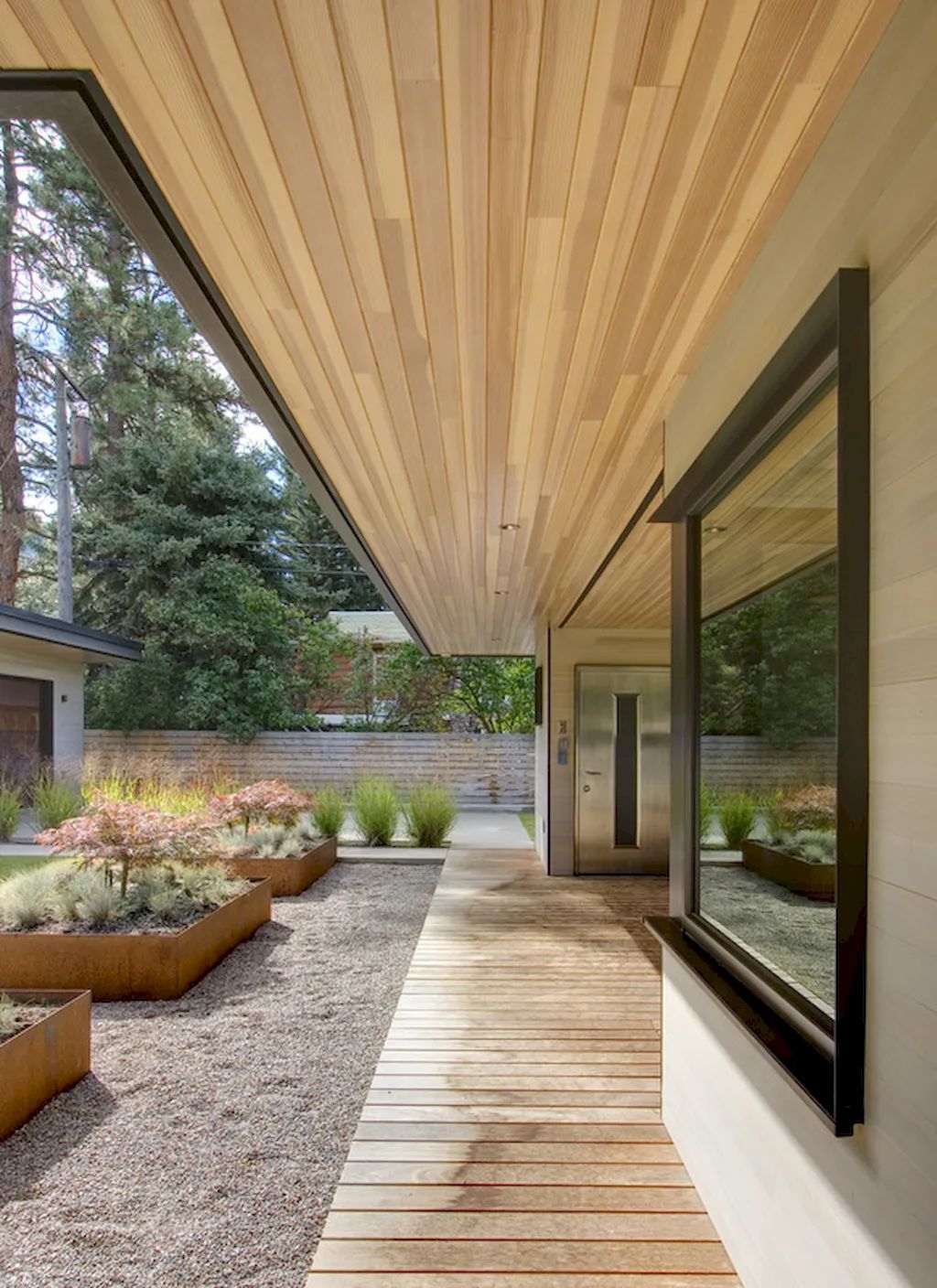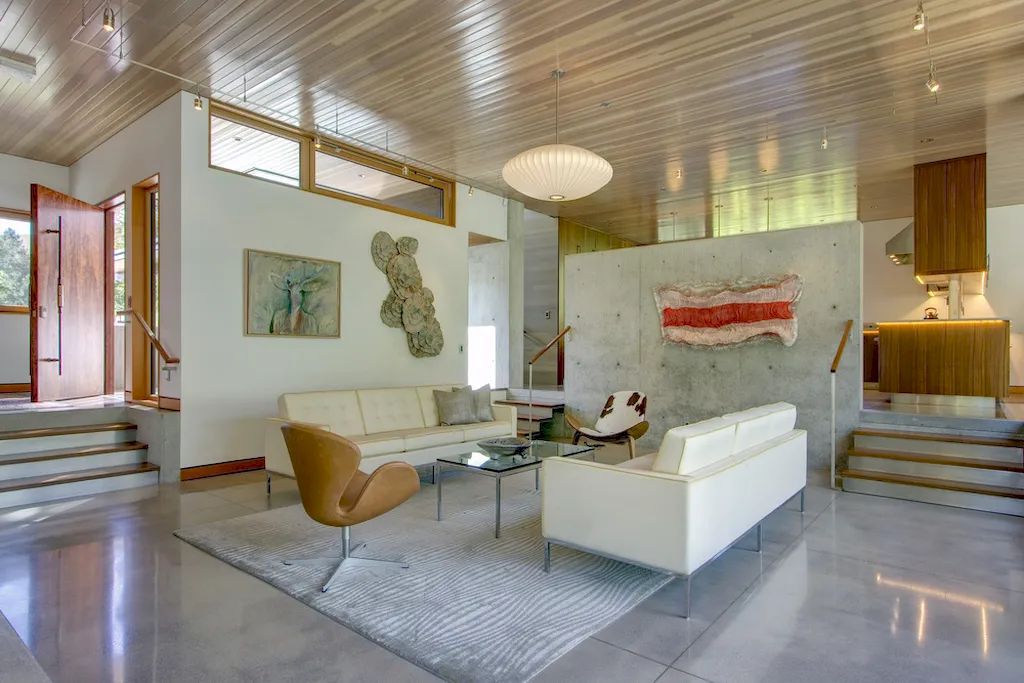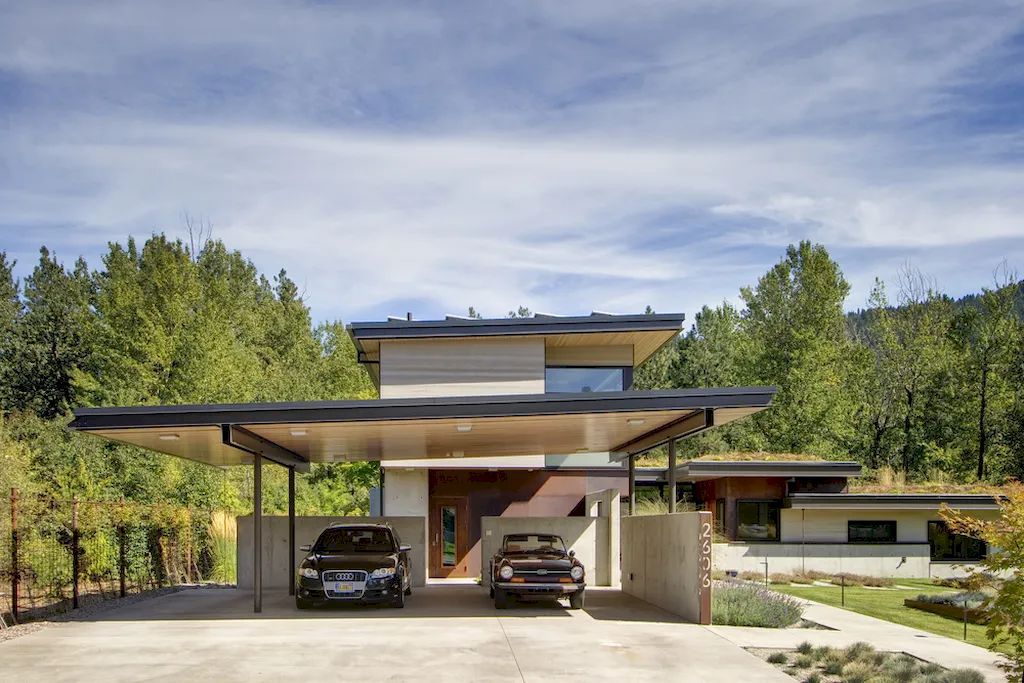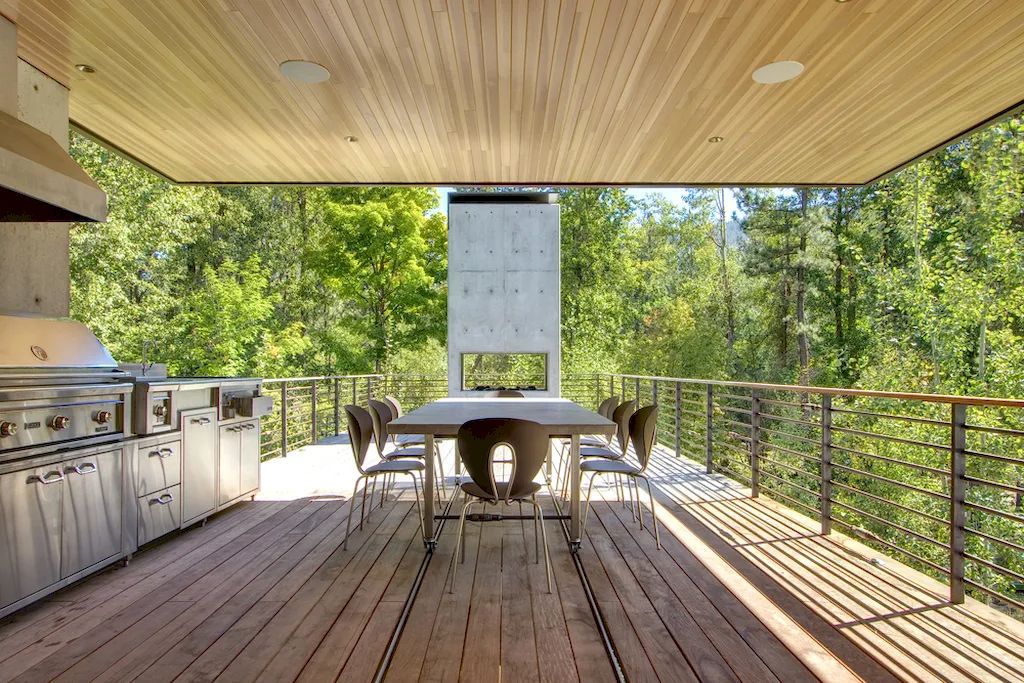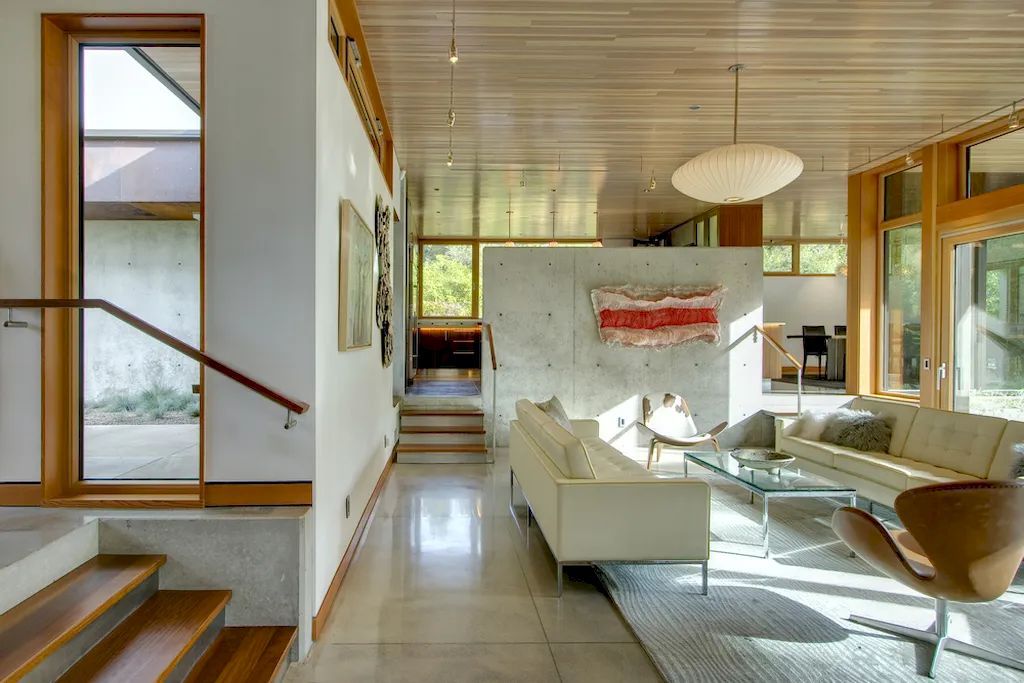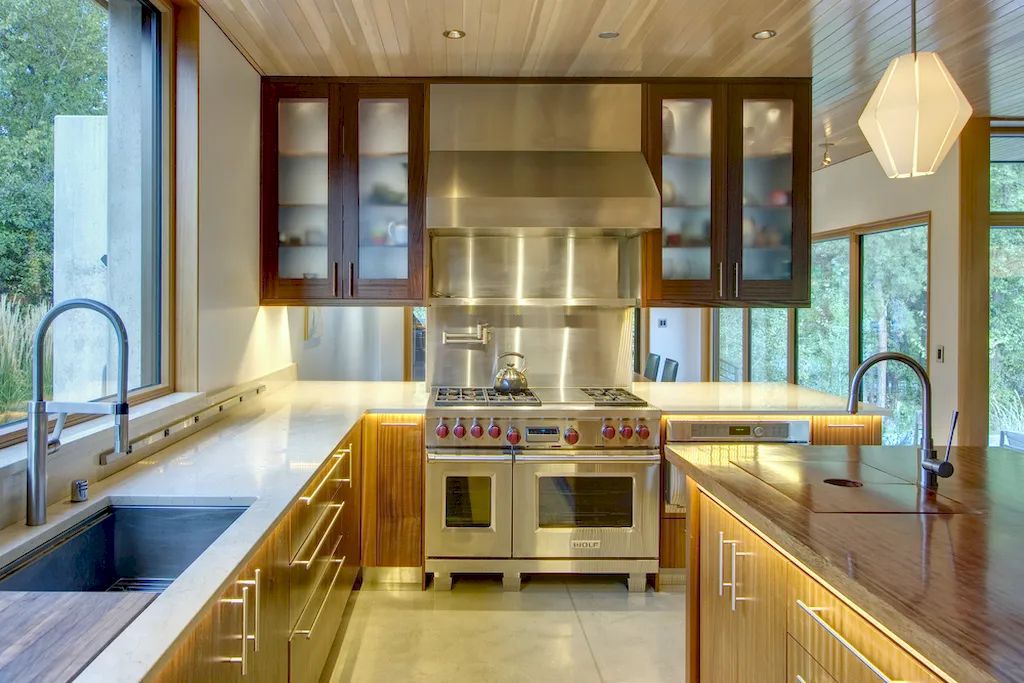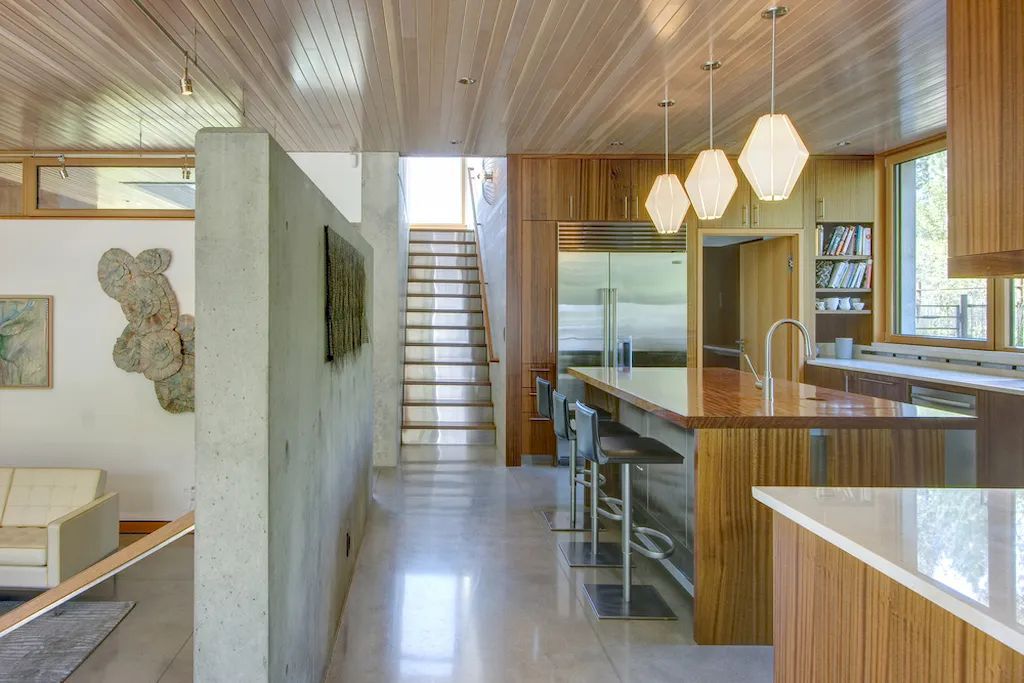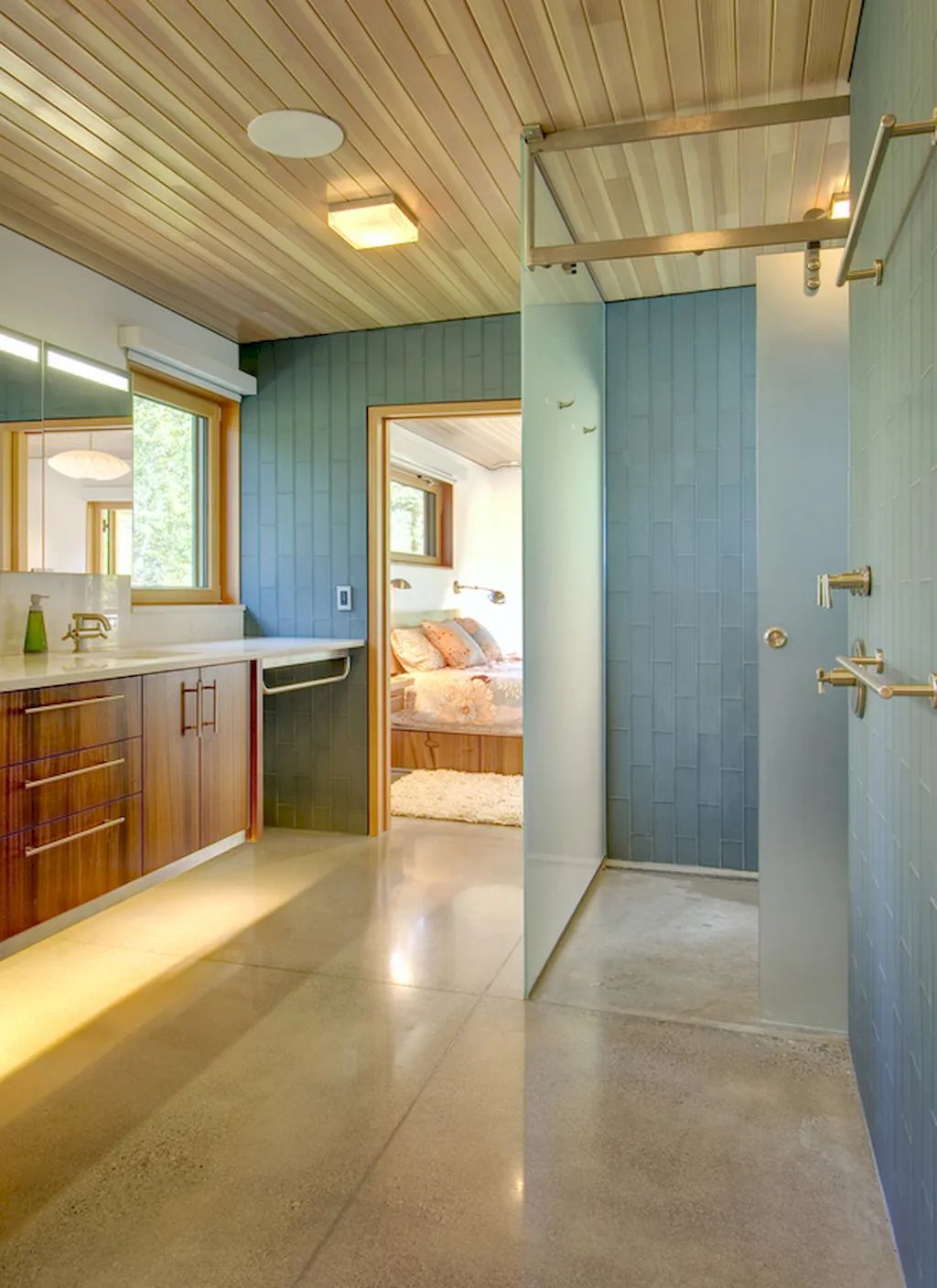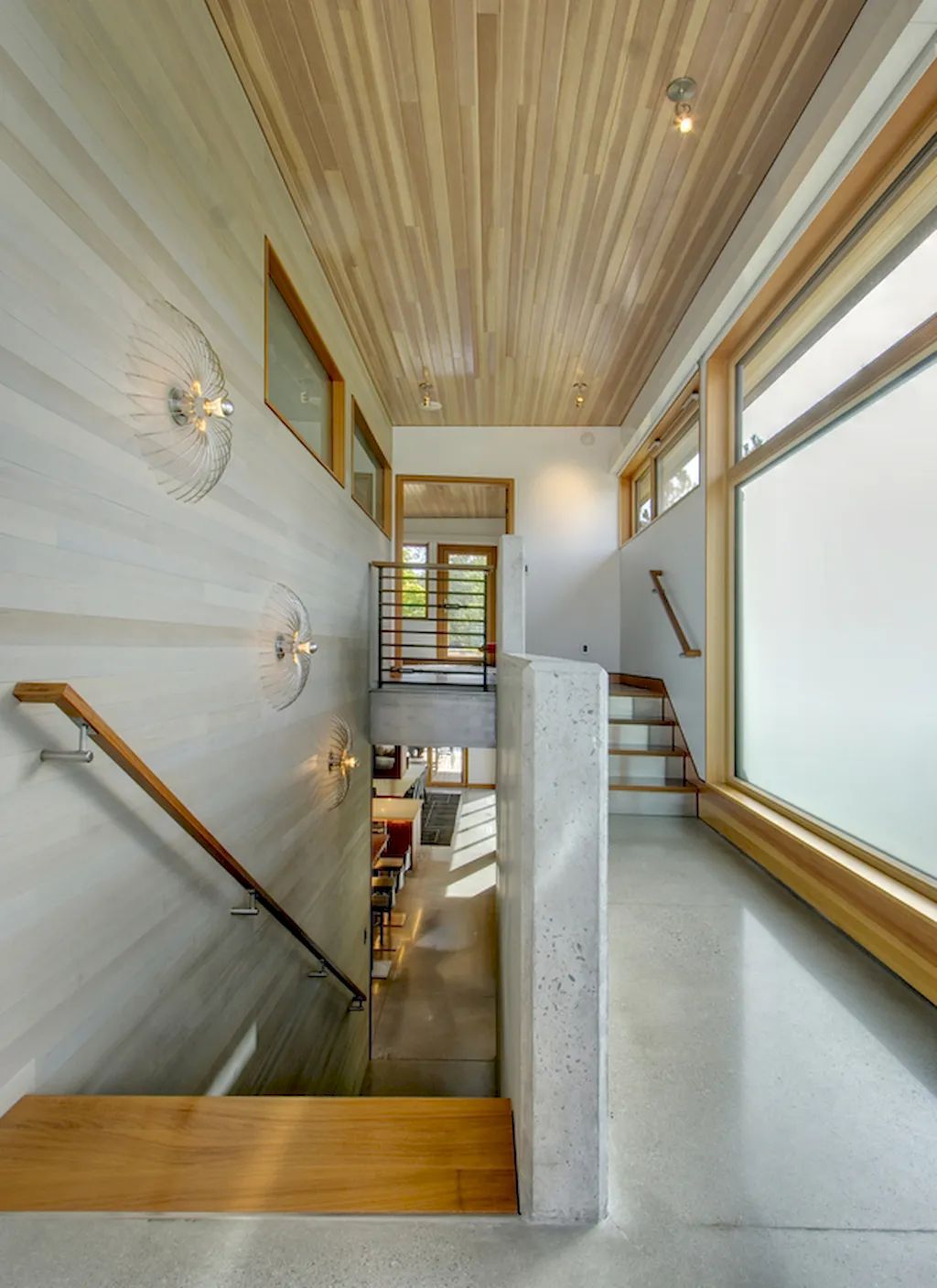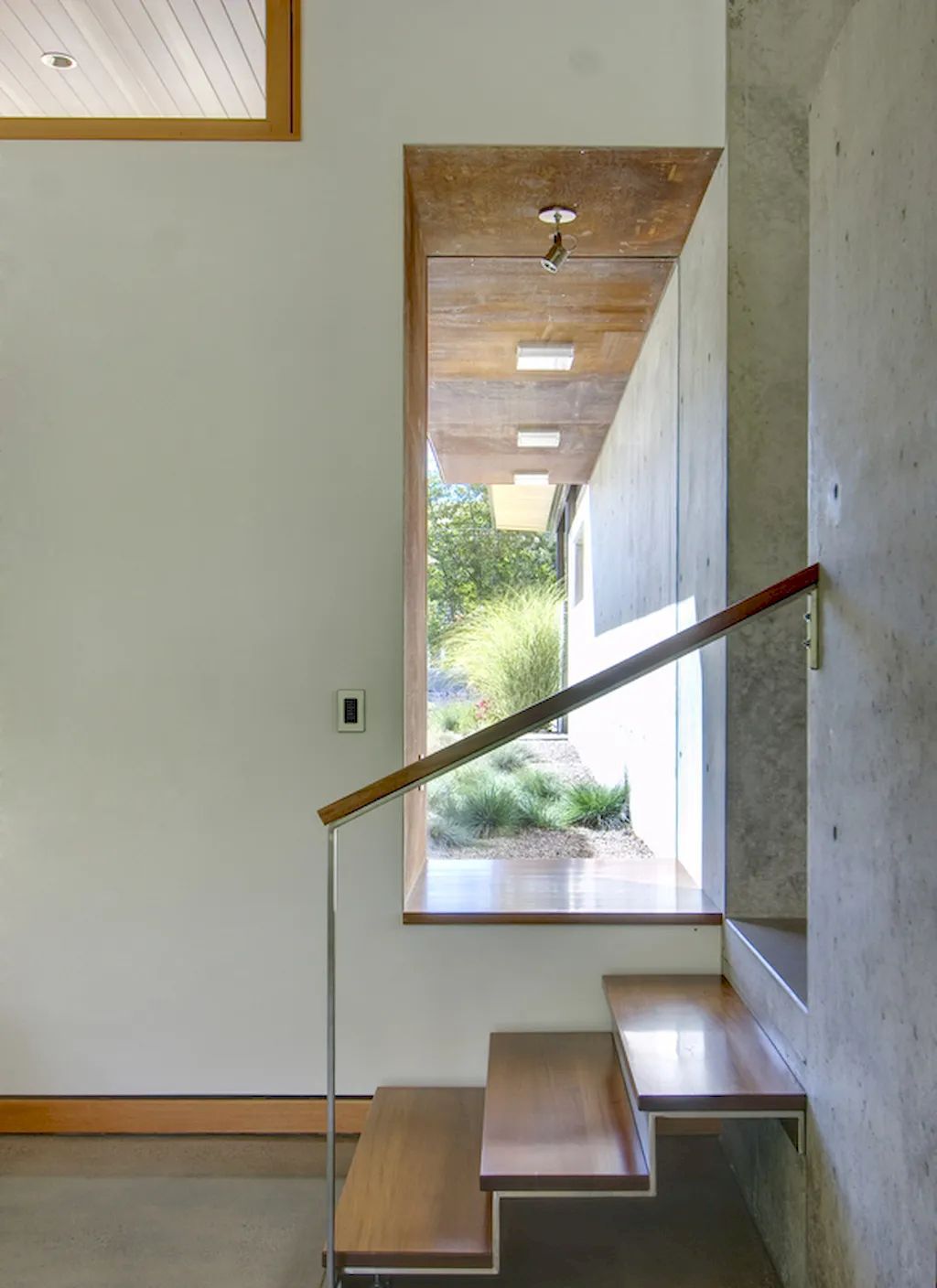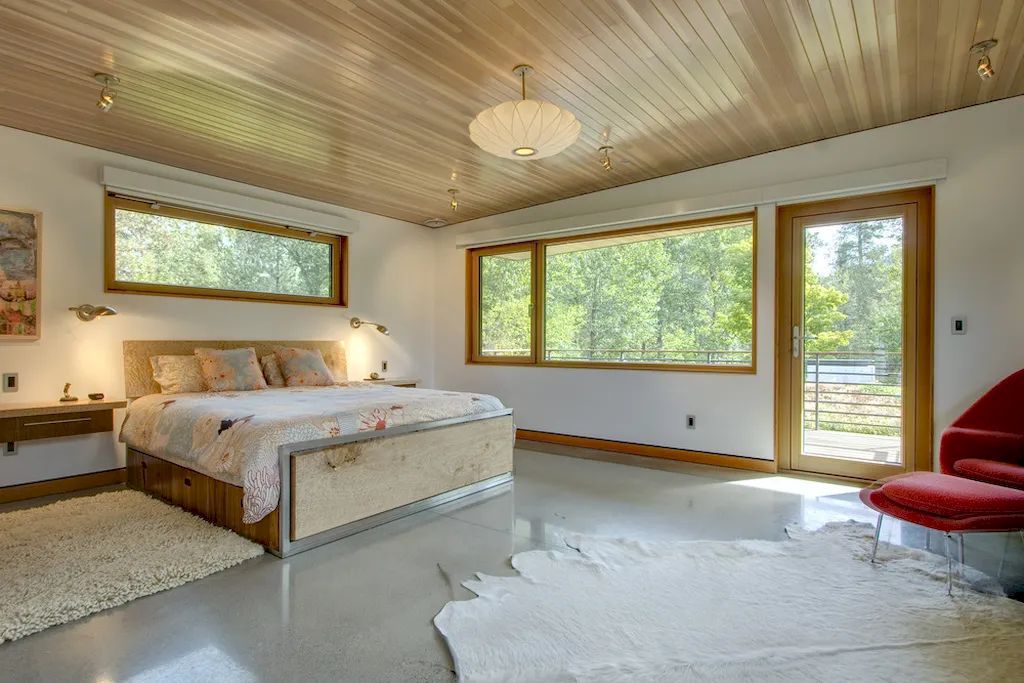 The Creekside House Gallery: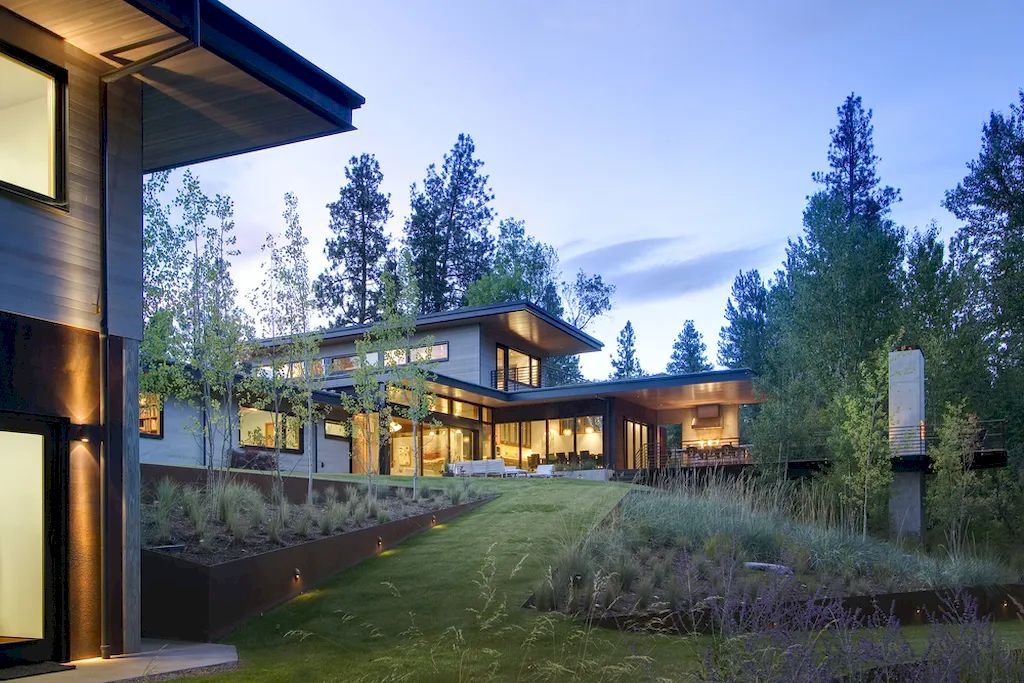 Text by the Architects: Featured in Mountain Living! Located in Western Montana, this 4,550 square foot home with 1,430 square foot detached garage is sited carefully on a property with a creek running through its backyard. The site has many complex design requirements, including a steep slope, riparian area and flood plain. Most of the interior spaces are located on the main floor with only the master suite on the second floor.
Photo credit: | Source: Prentiss + Balance + Wickline Architects
For more information about this project; please contact the Architecture firm :
– Add: 224 West Galer St Seattle, WA 98119
– Tel: info@pbwarchitects.com
– Email: hello@pbwarchitects.com
More Projects in United States here:
---