Date of Publishing:
Architecture Design of Patio House
Description About The Project
Patio House, a masterpiece by Caio Persighini Arquitetura, embodies a harmonious blend of architectural innovation and client trust. The concept of a central patio, a free and open space, was at the project's core from its inception. Indeed, the clients' openness and trust allowed the architect to explore uncharted territory in design. Their brief included a spacious living area, a gourmet kitchen, three suites, a living room, laundry, and an unconventional request – a brewery within the house.
As the project evolved, a pivotal moment occurred when the site's topography was fully embraced. The slightly sloping terrain was ingeniously integrated into the design, resulting in distinct levels: the second floor, semi – basement, and ground floor, thanks to the clients' unwavering trust and willingness to explore creative possibilities.
In the social areas, an open layout seamlessly connects the interior with the exterior. The entrance hall serves as the home's distribution hub, linking the basement, ground floor, and first floor. Upon entering, you're greeted by a captivating patio framed by the house's parallel blocks, featuring a white ipê tree, a deck, and an integrated pool within the suspended block.
Circulation within the house is dynamic, offering various pathways and a unique experience for residents. The careful placement of spaces and elevation changes creates intriguing sightlines, ensuring every corner is captivating.
The Patio House is a testament to how trust and creative exploration can result in a truly exceptional living space. It celebrates architectural innovation and the seamless integration of nature within the built environment.
The Architecture Design Project Information: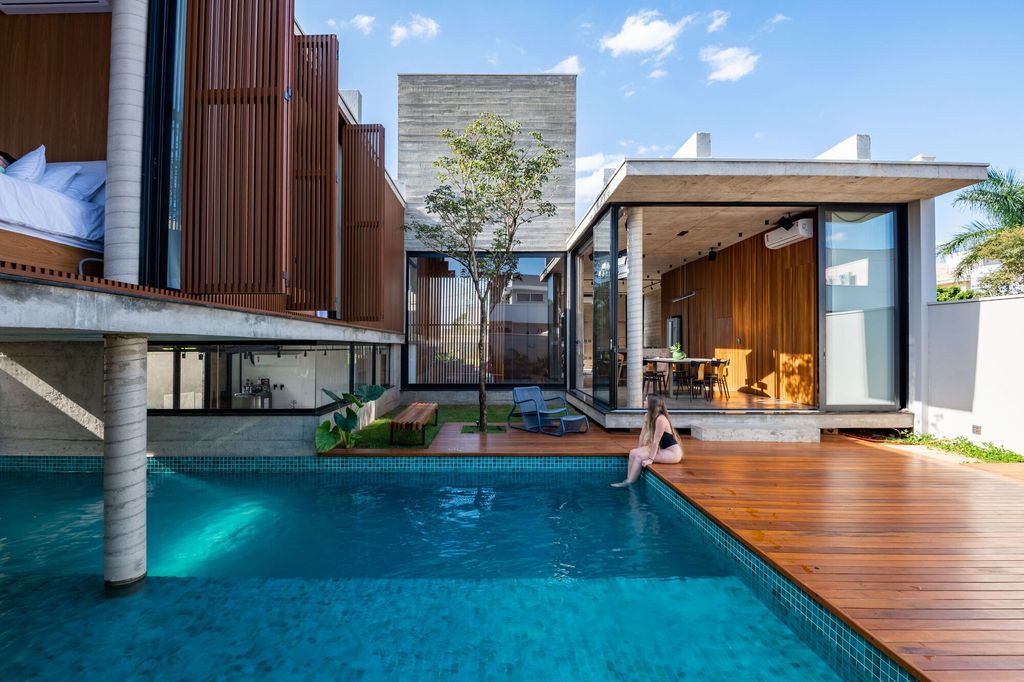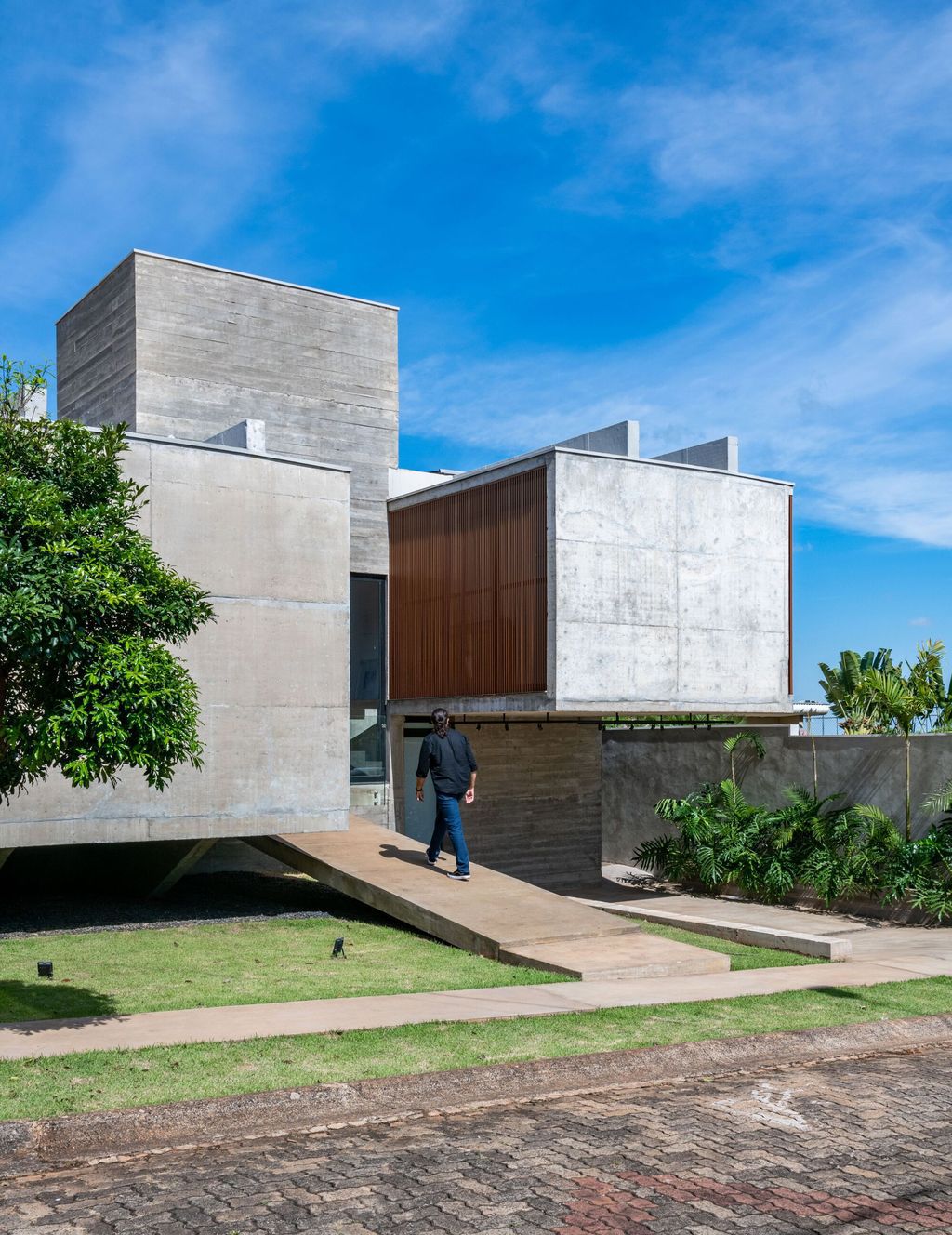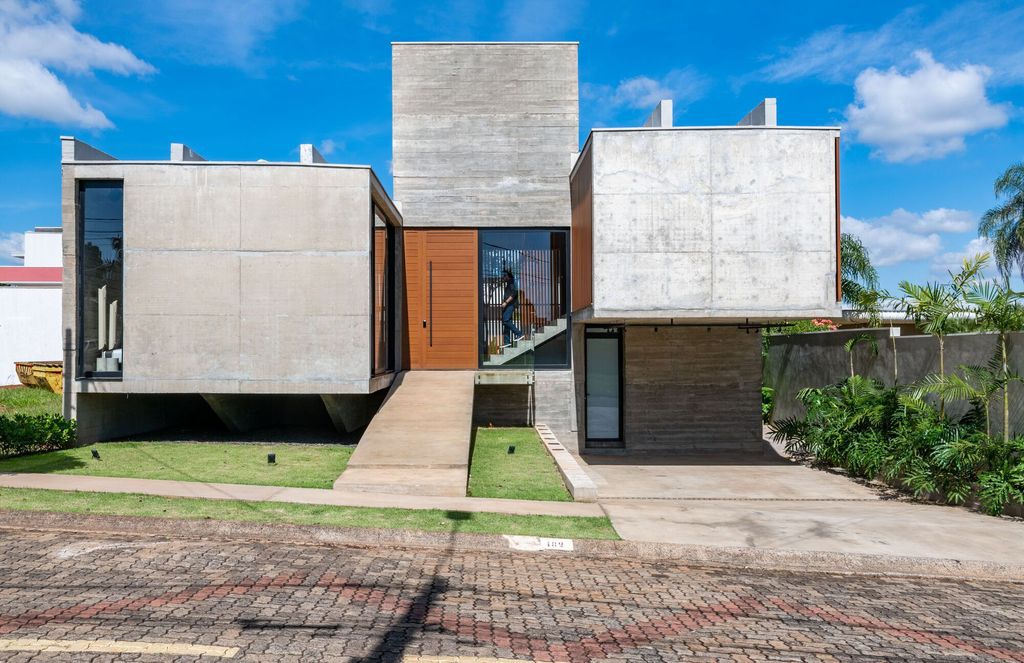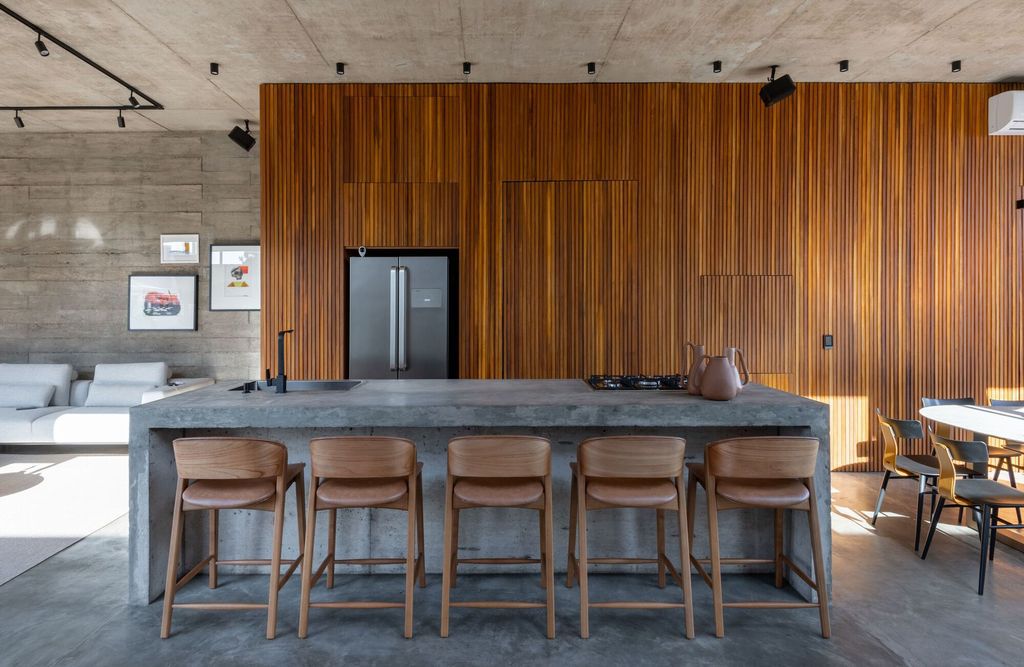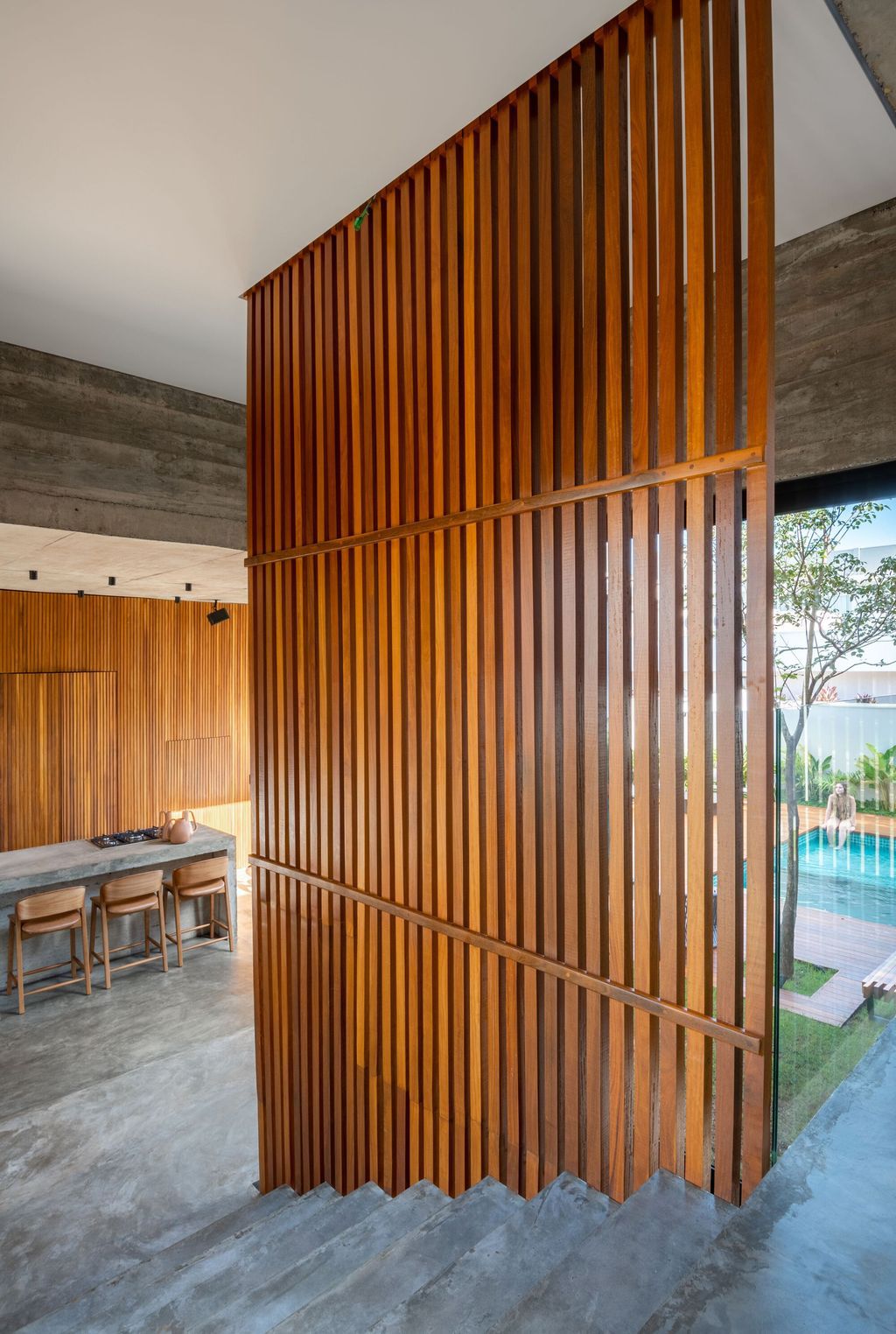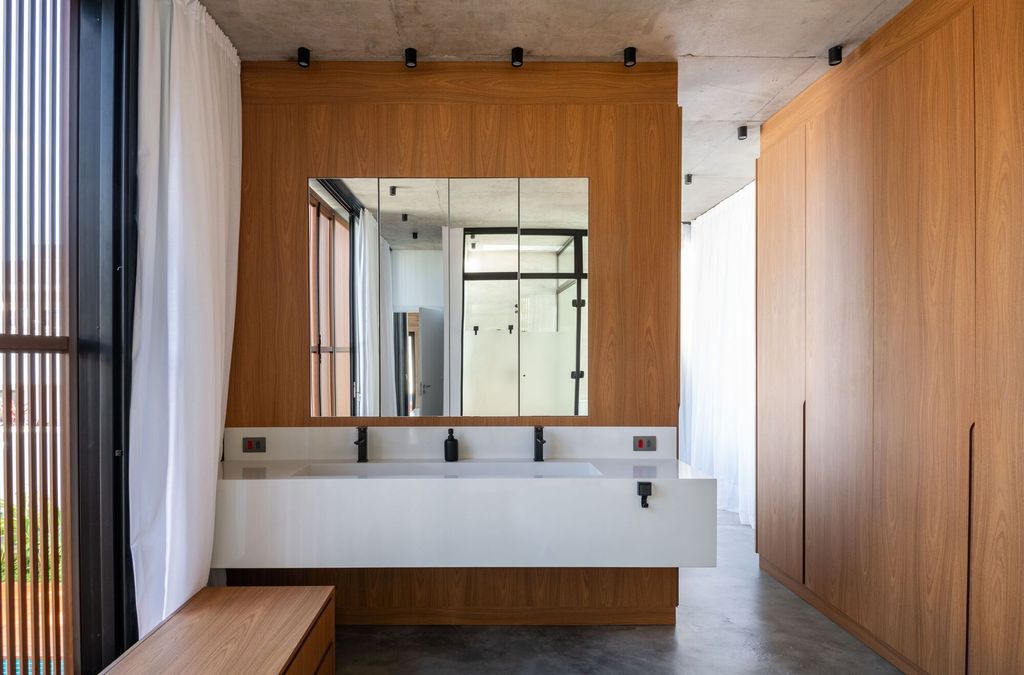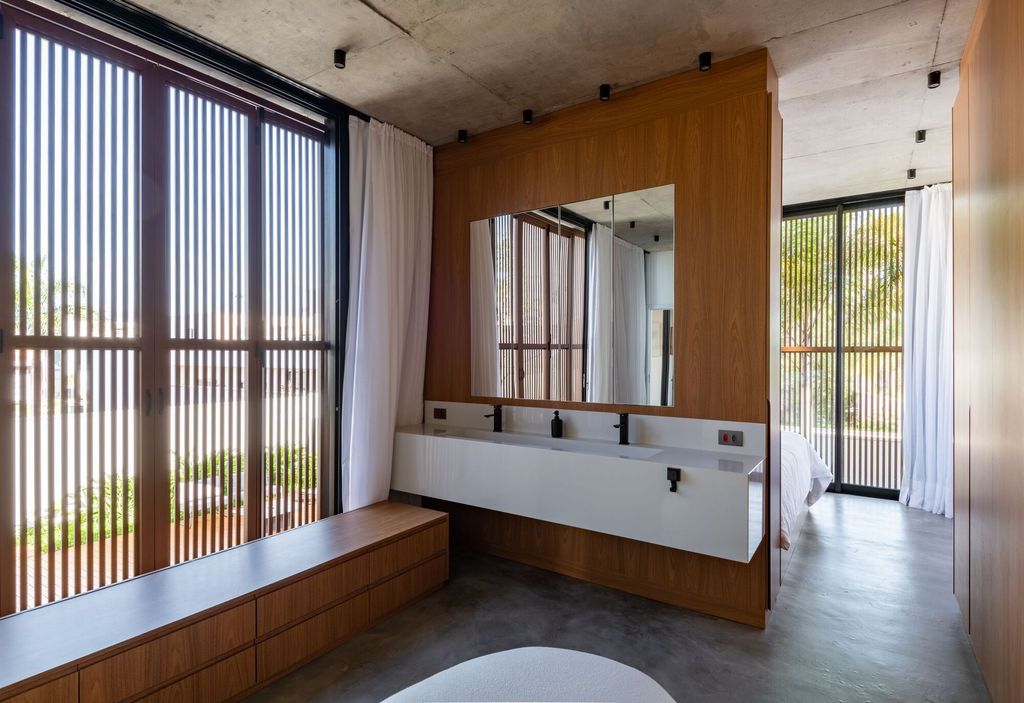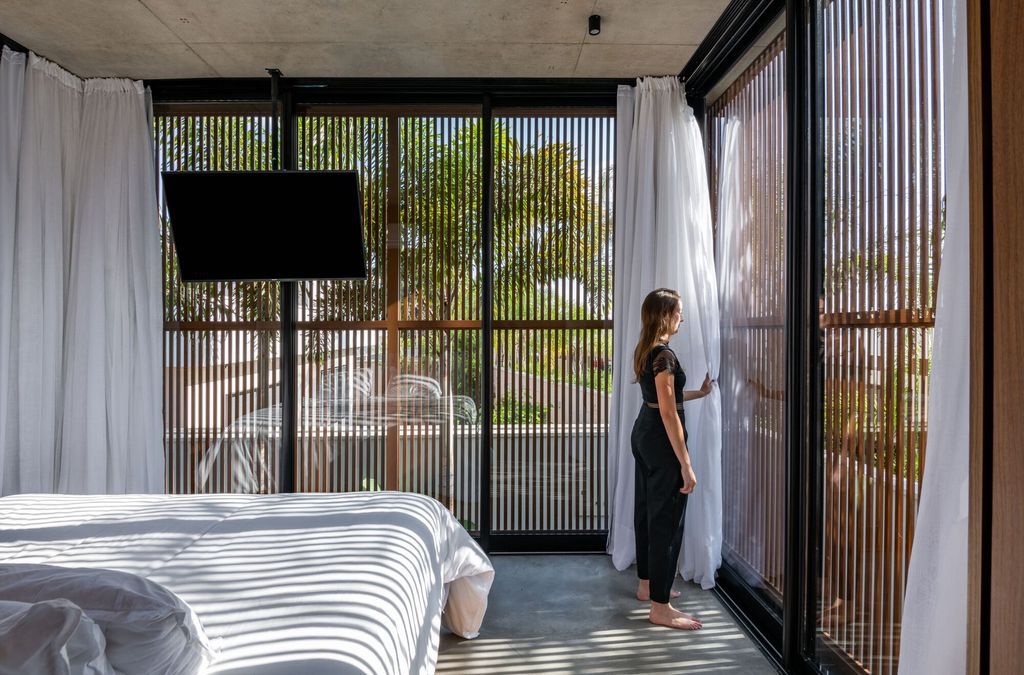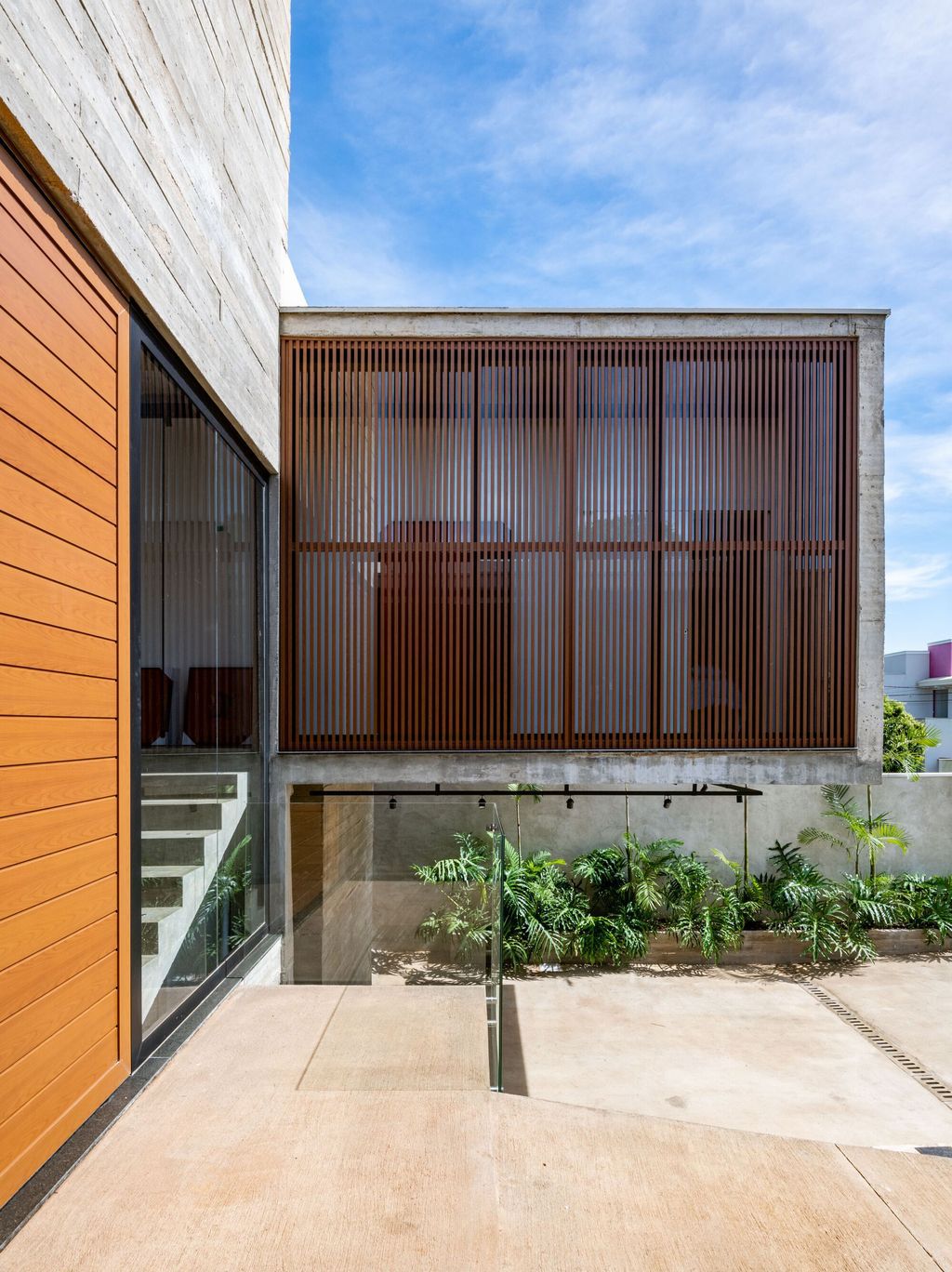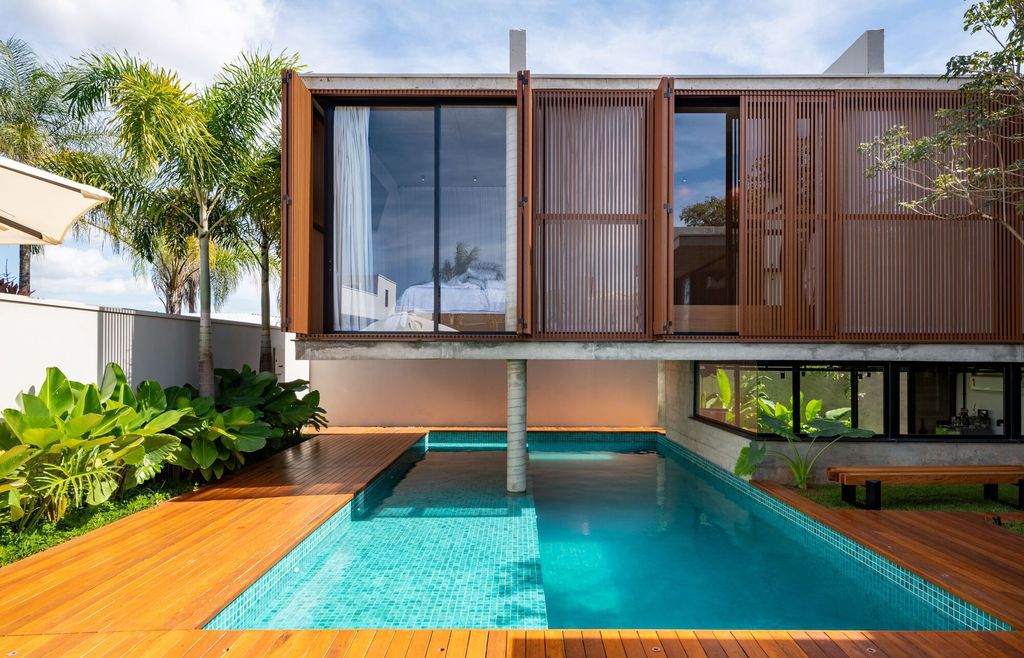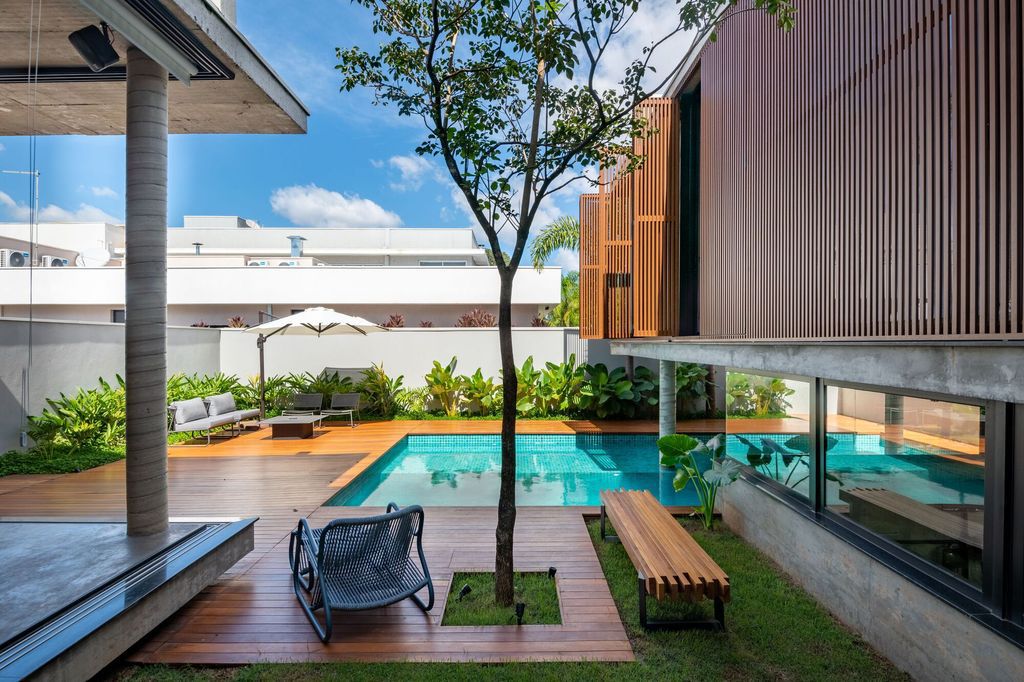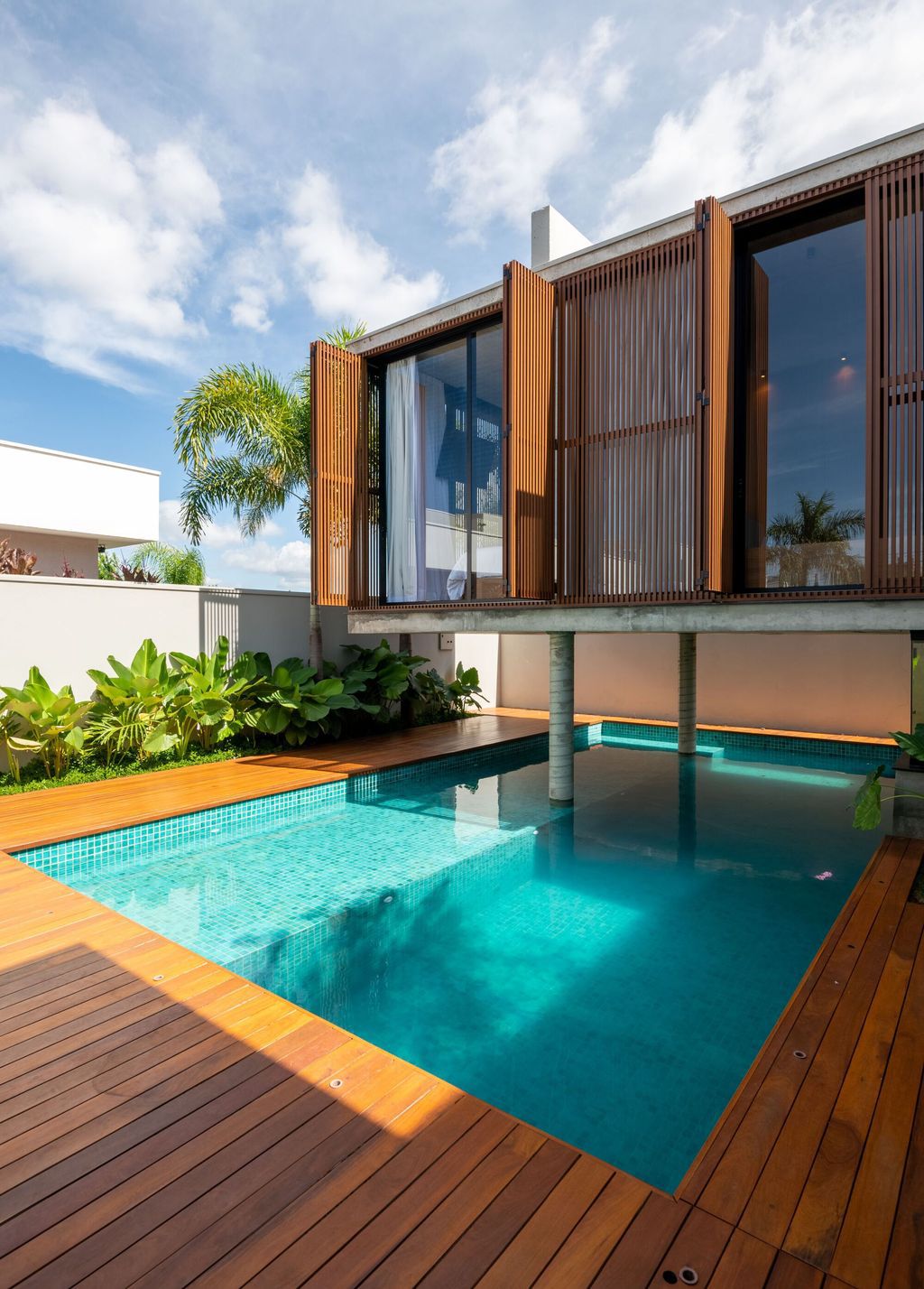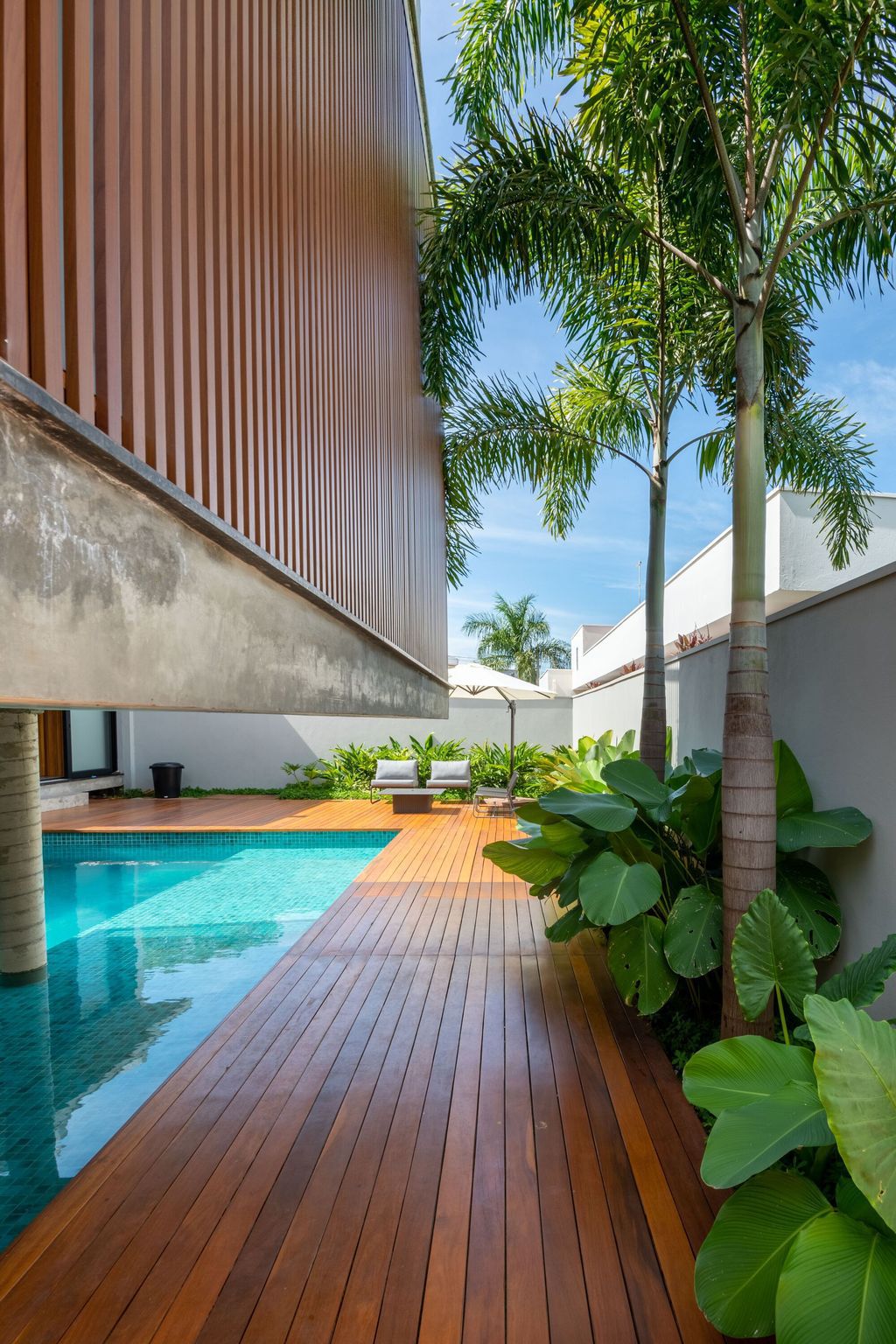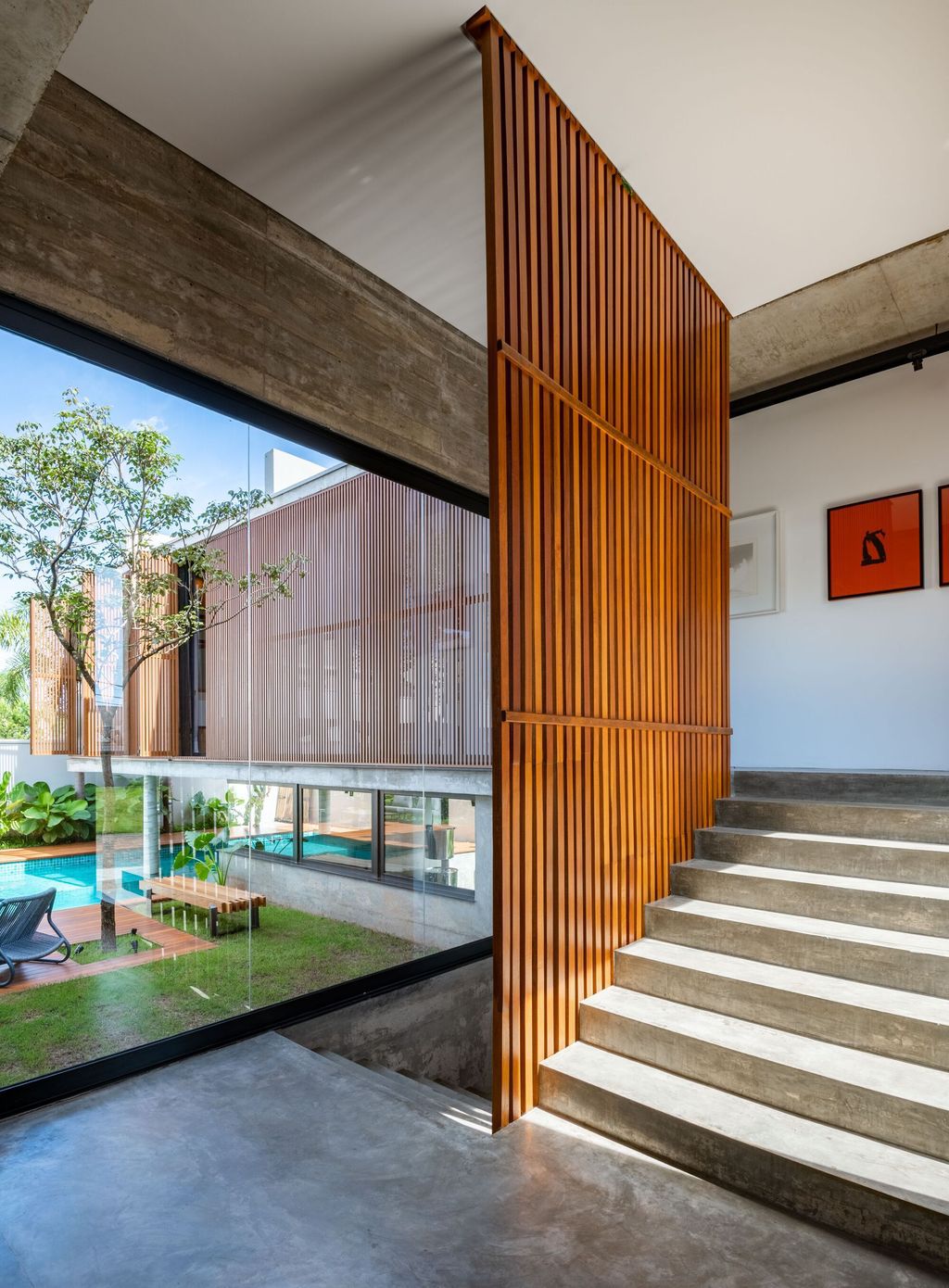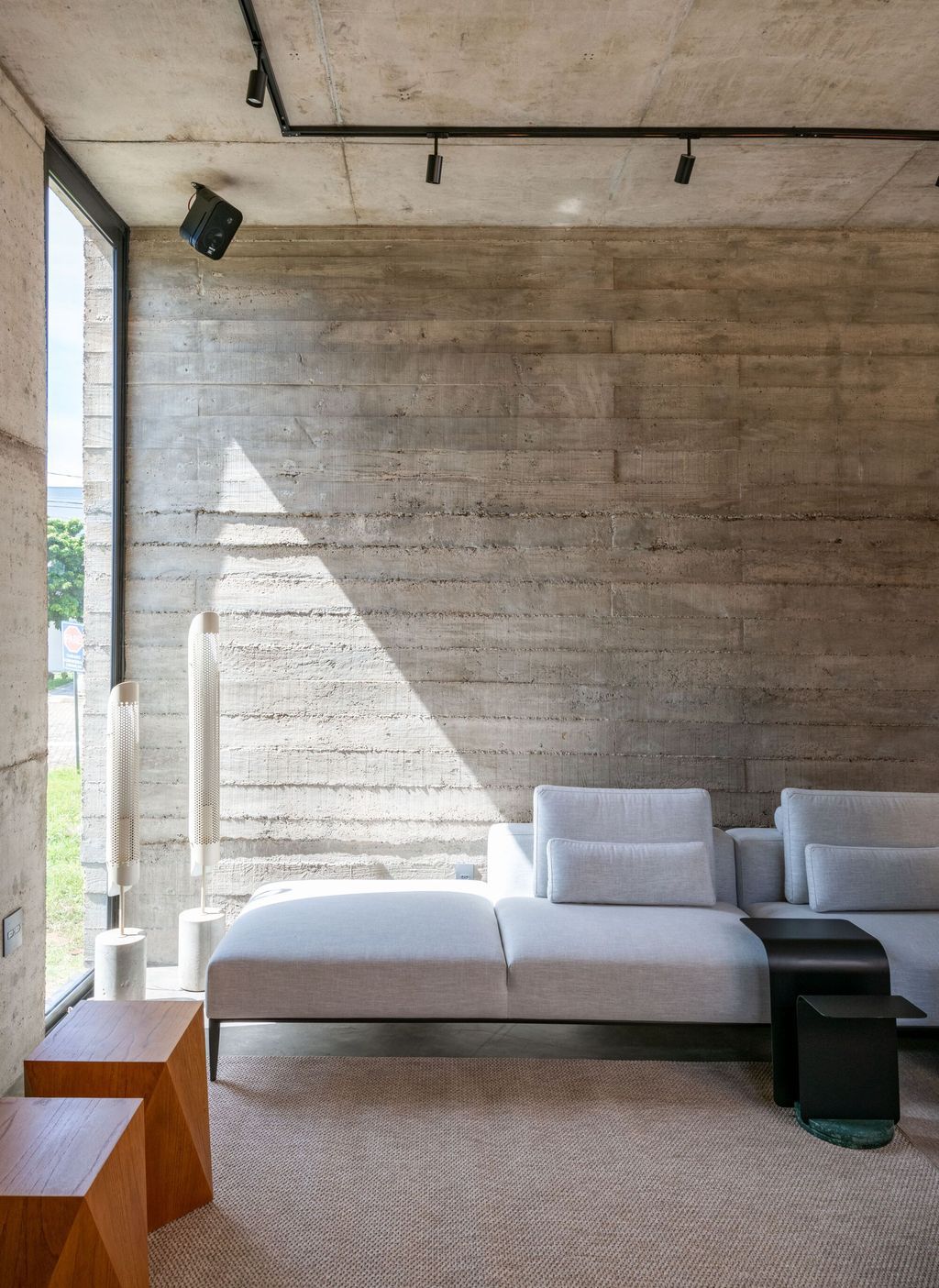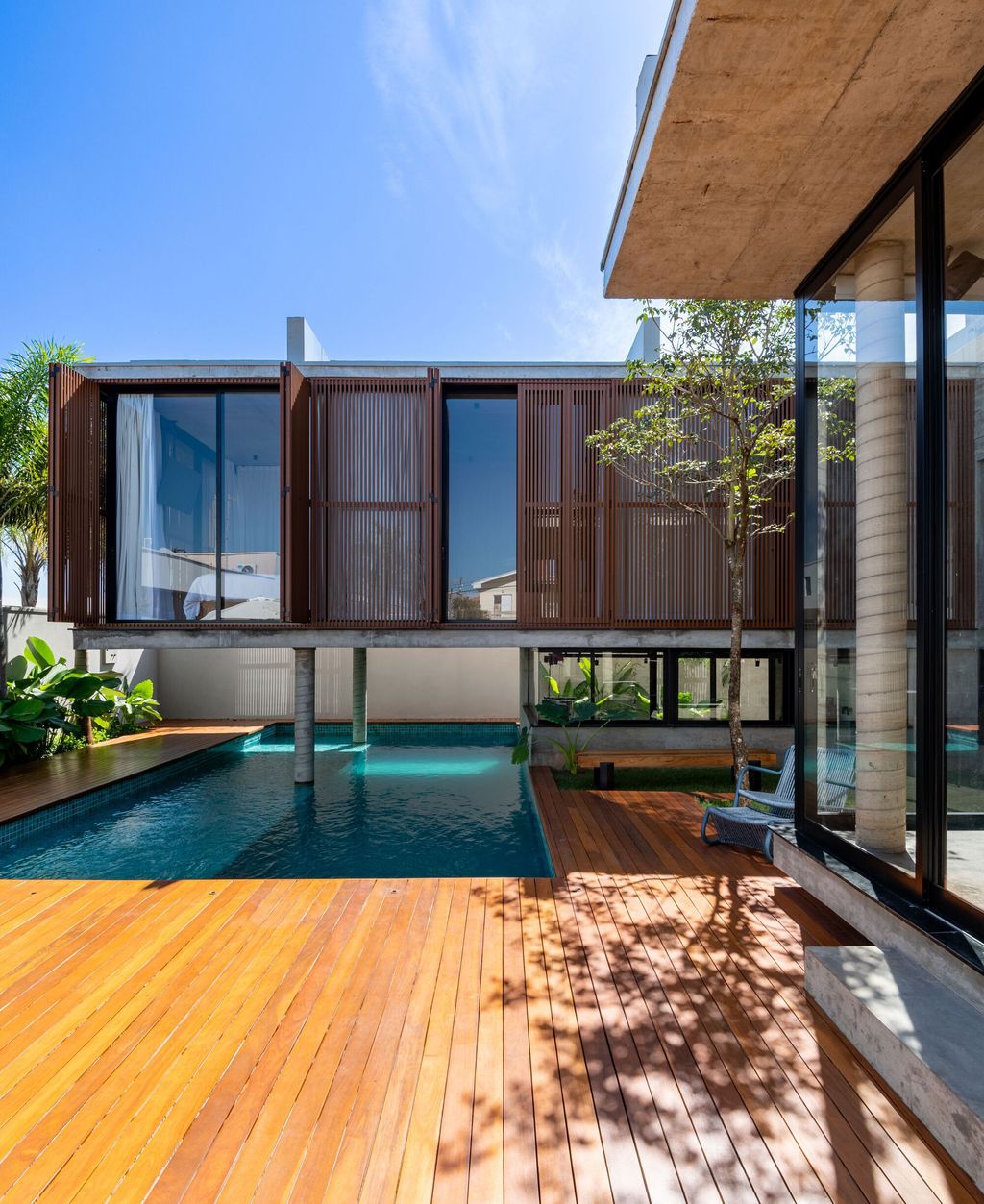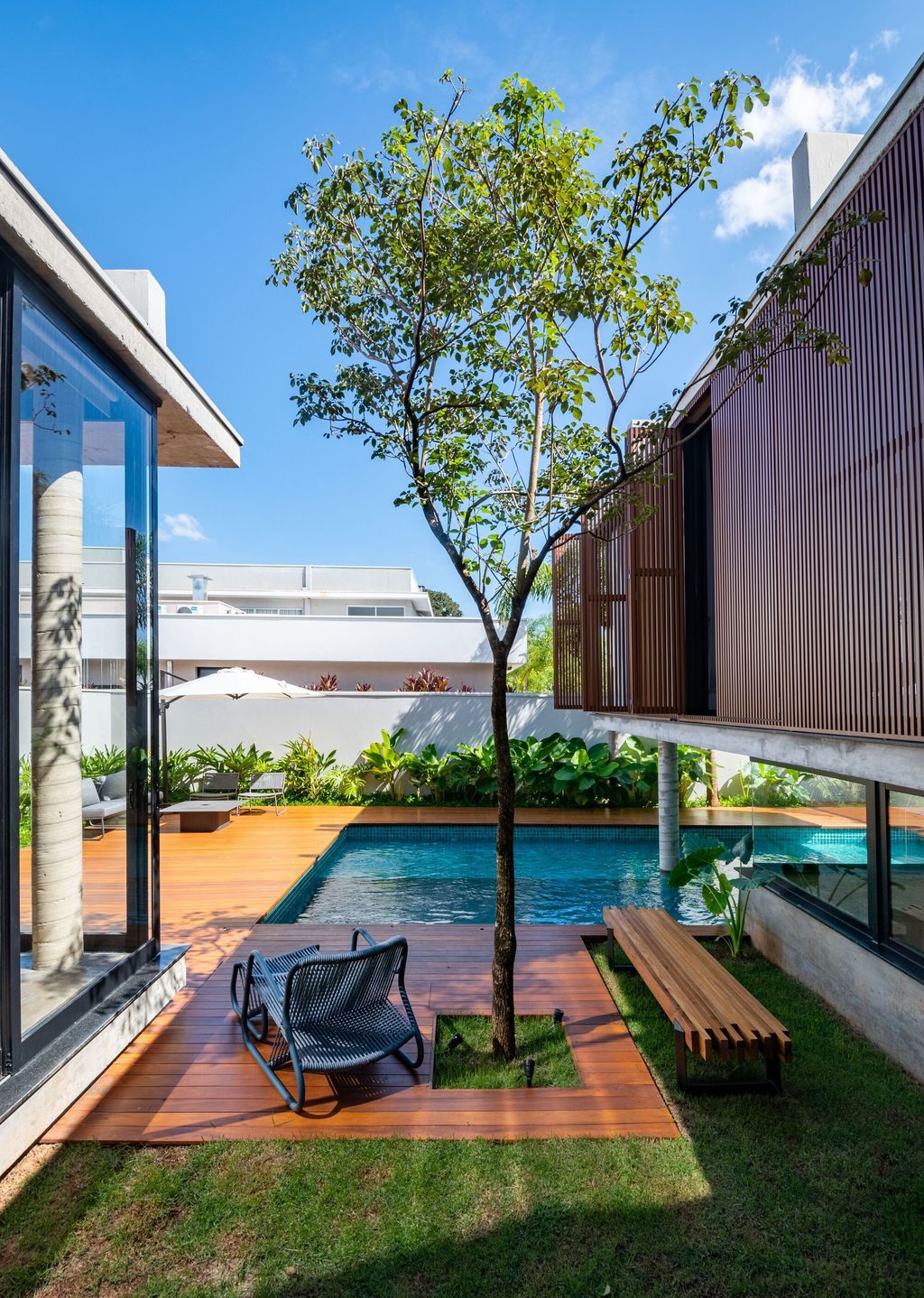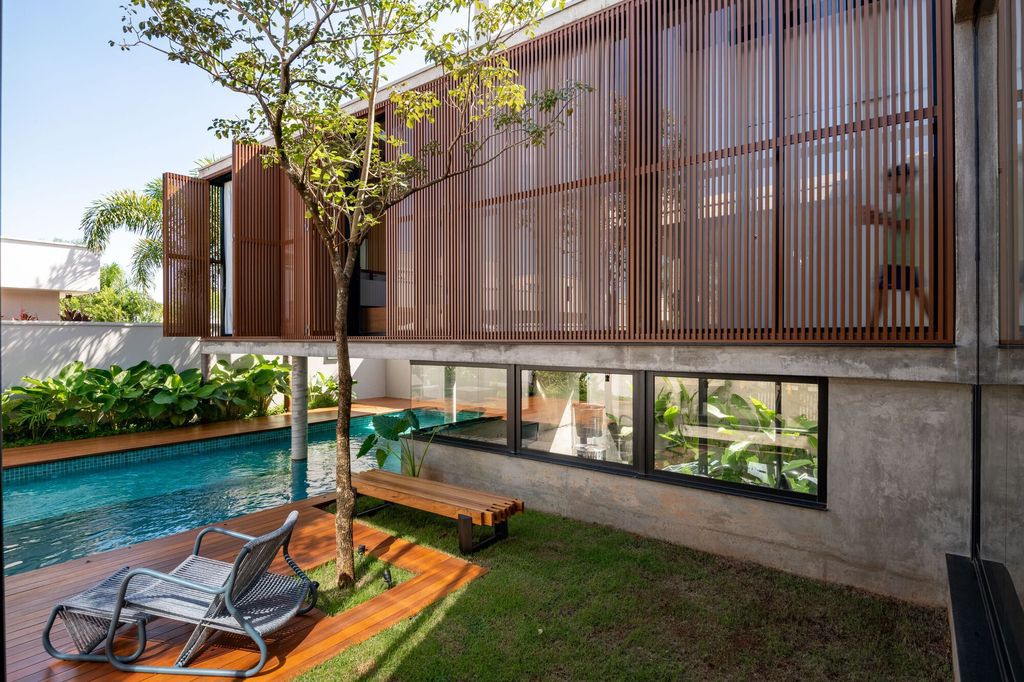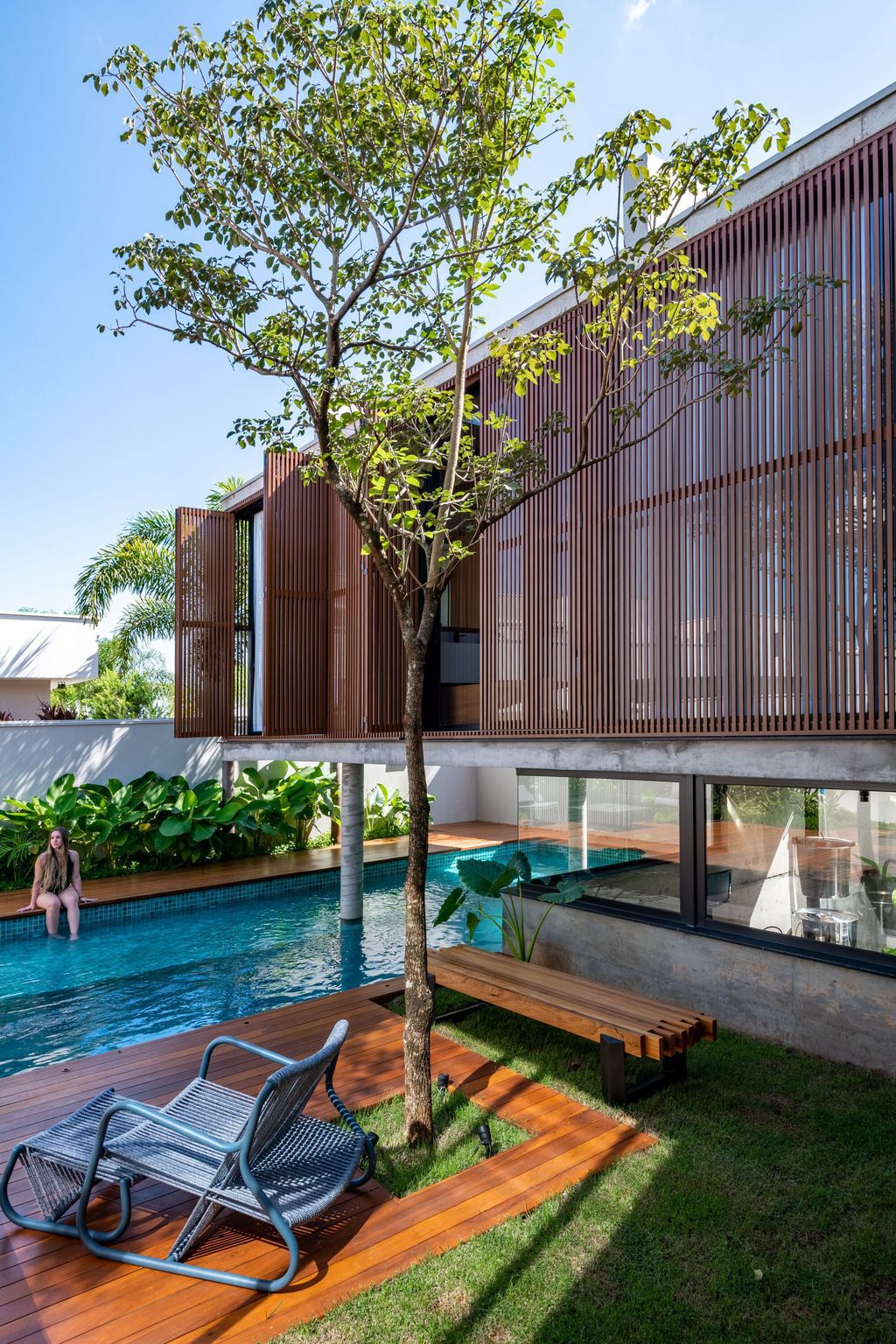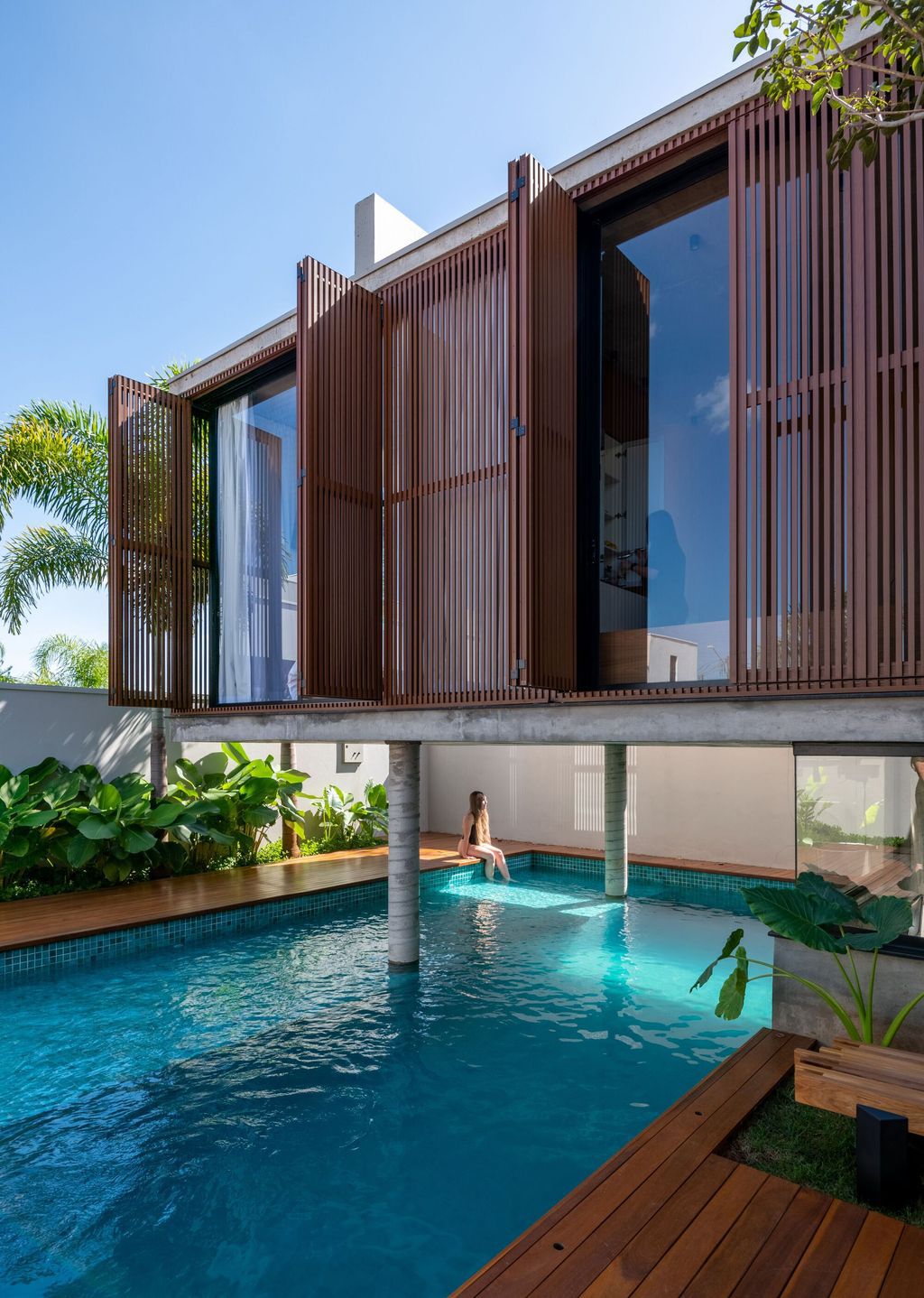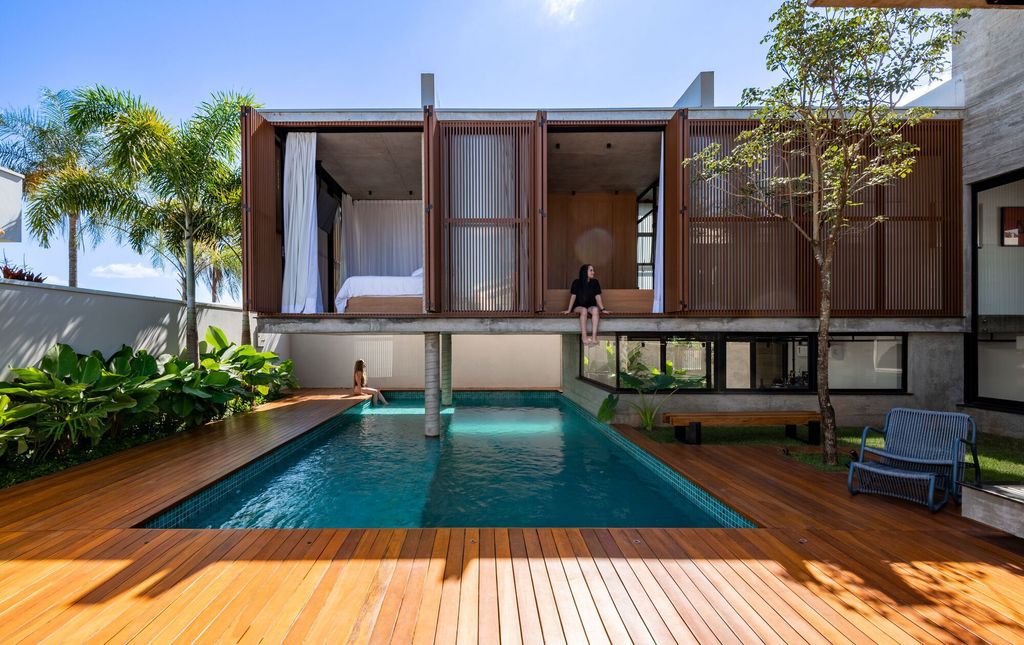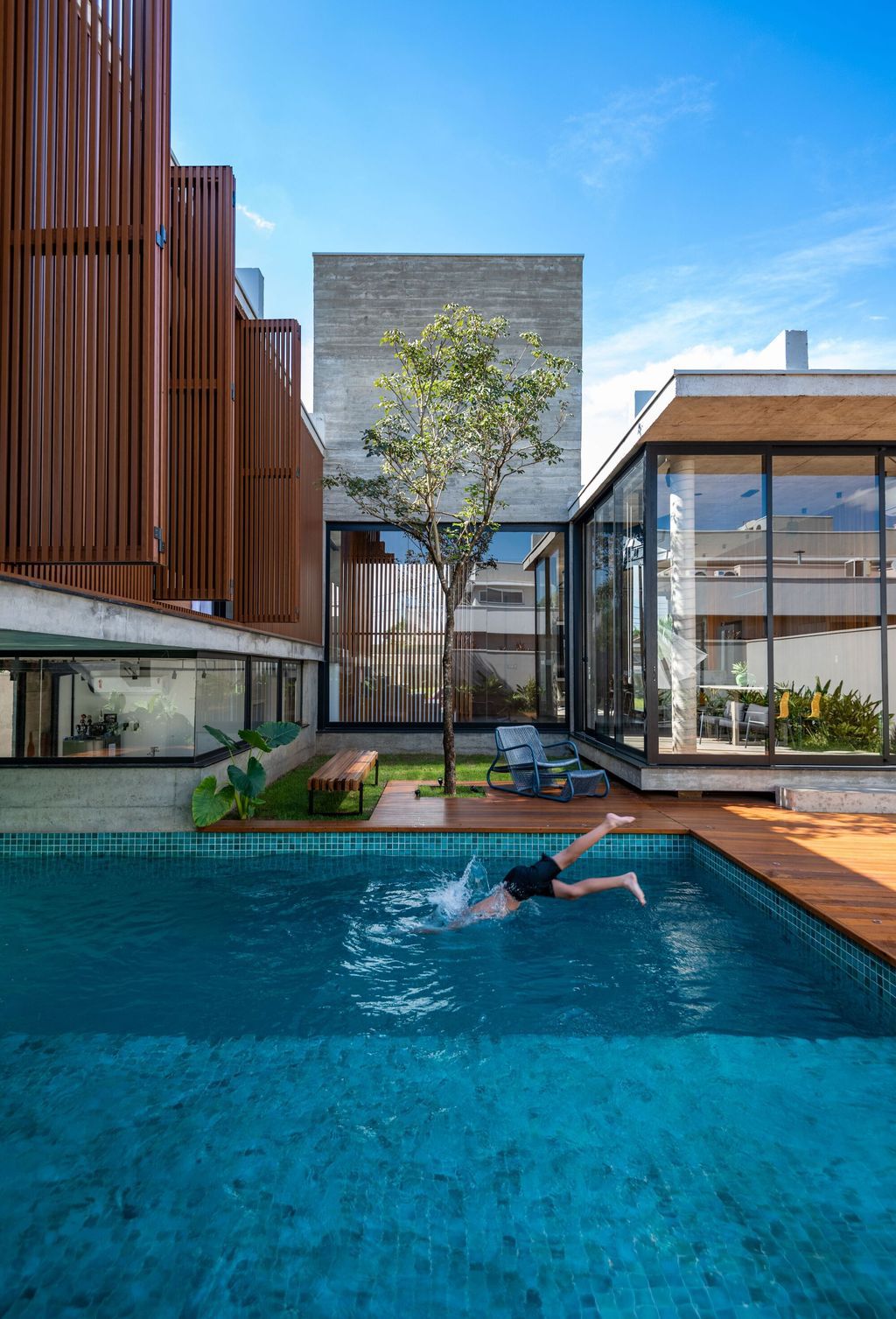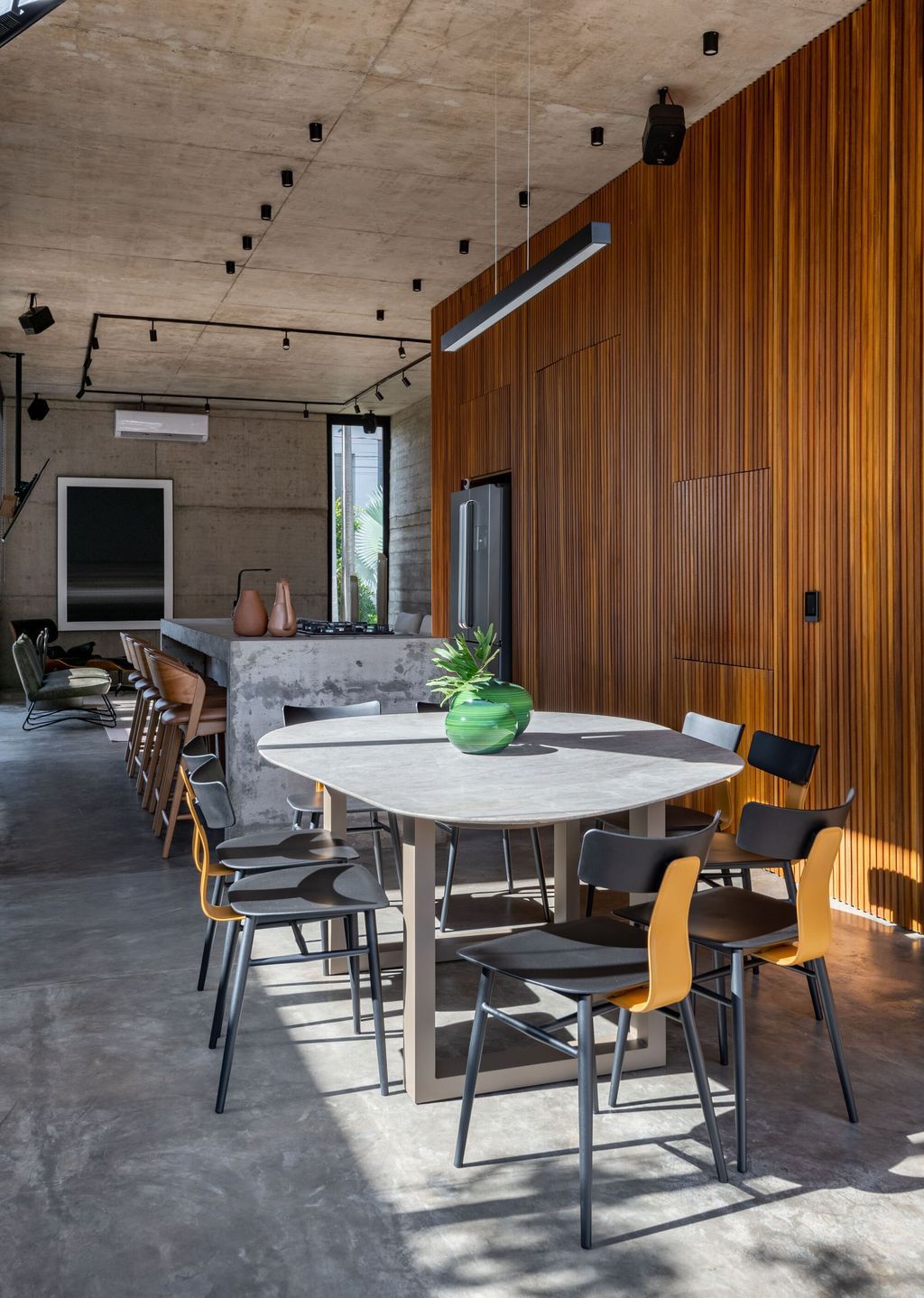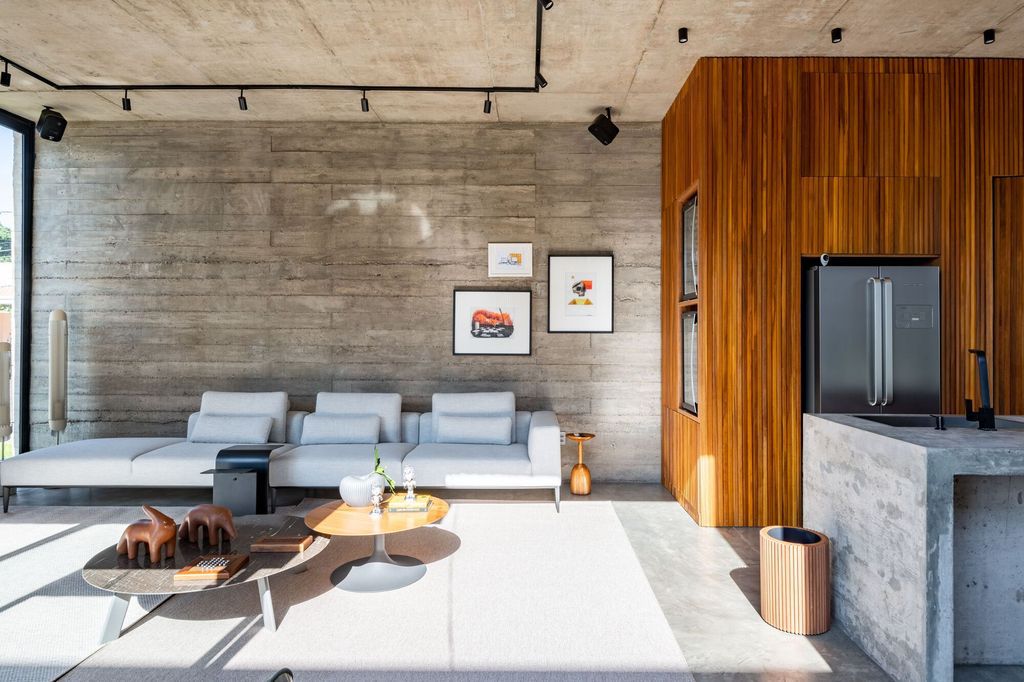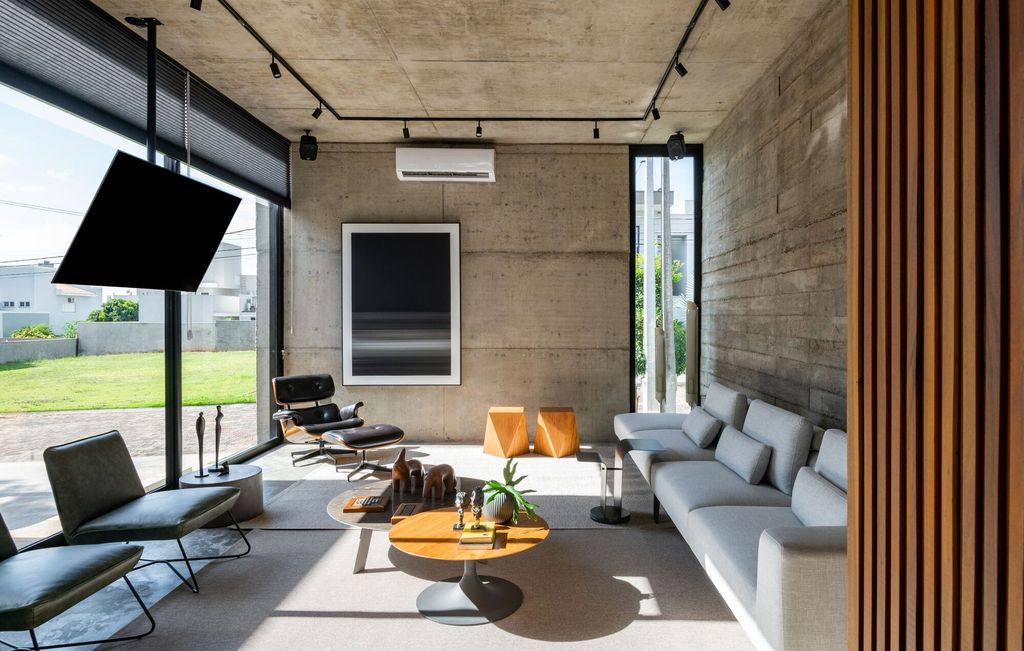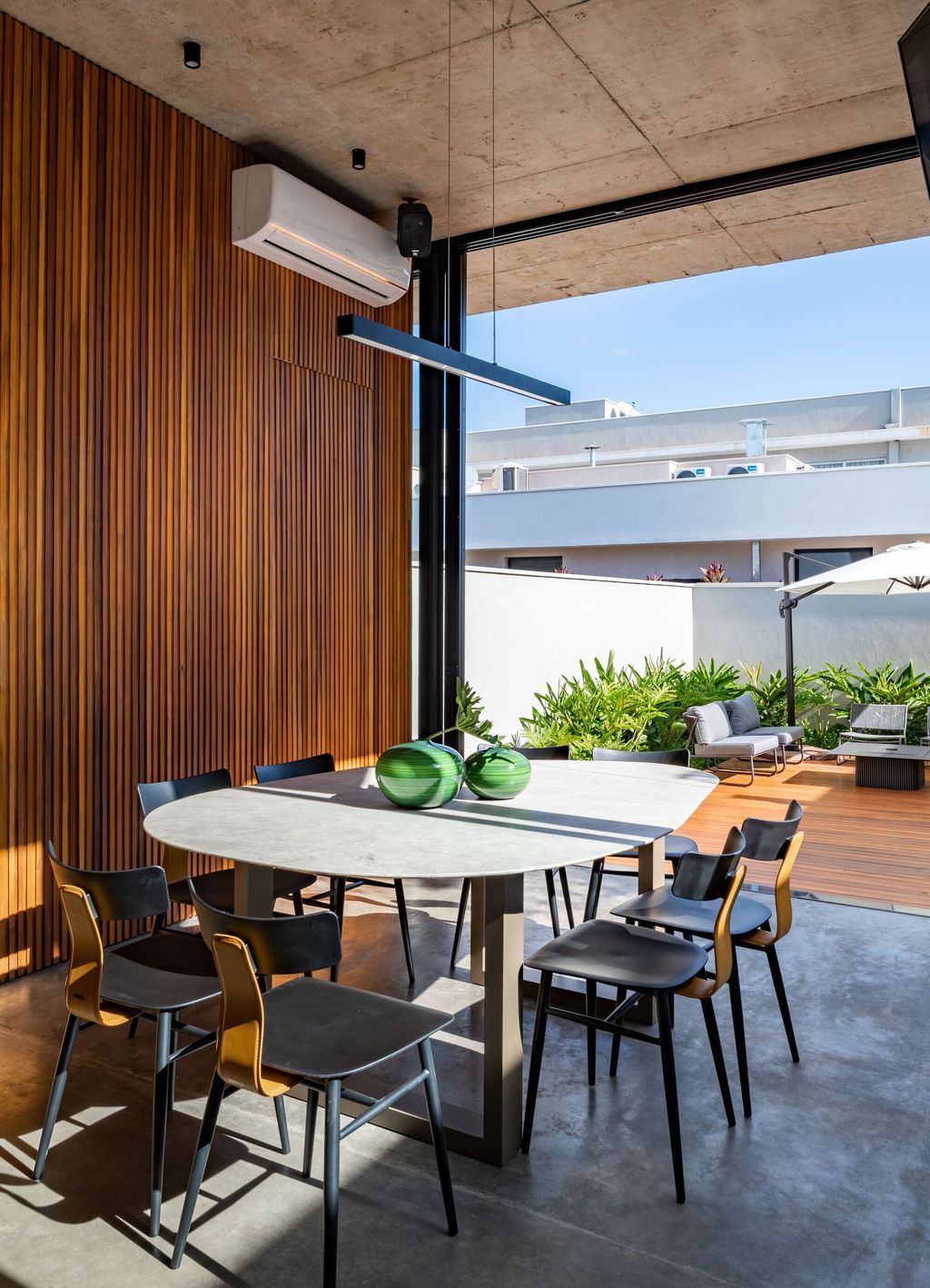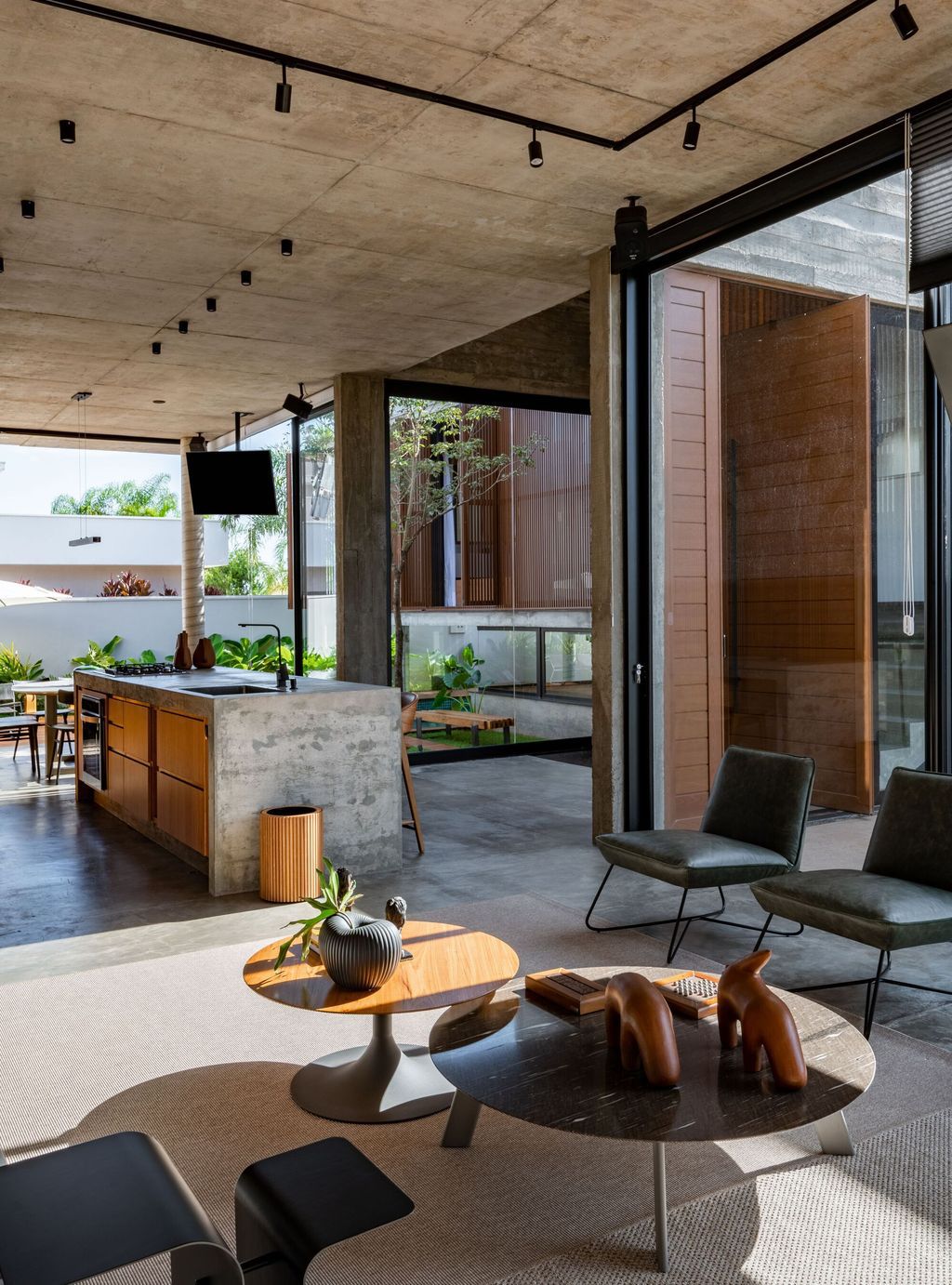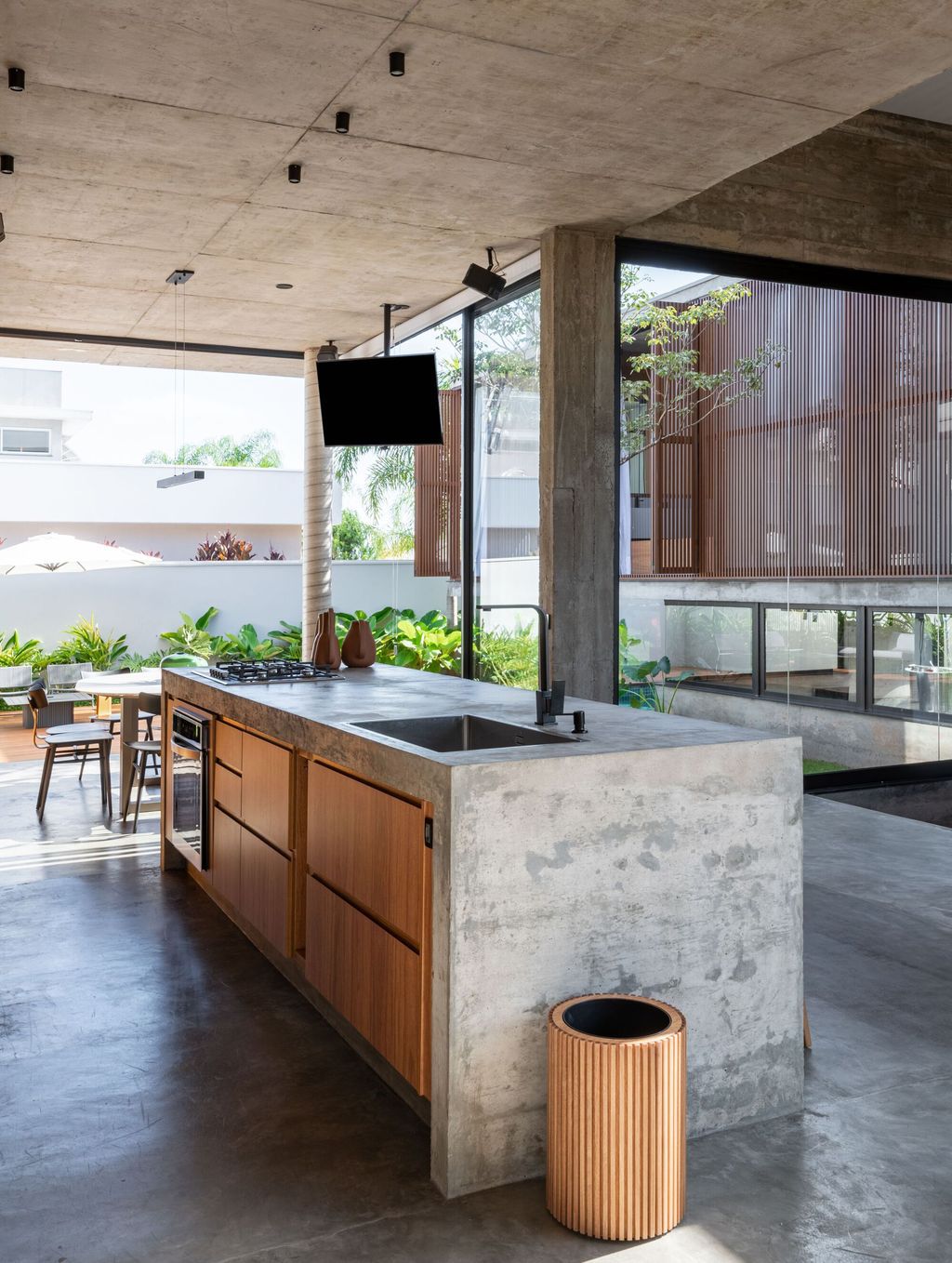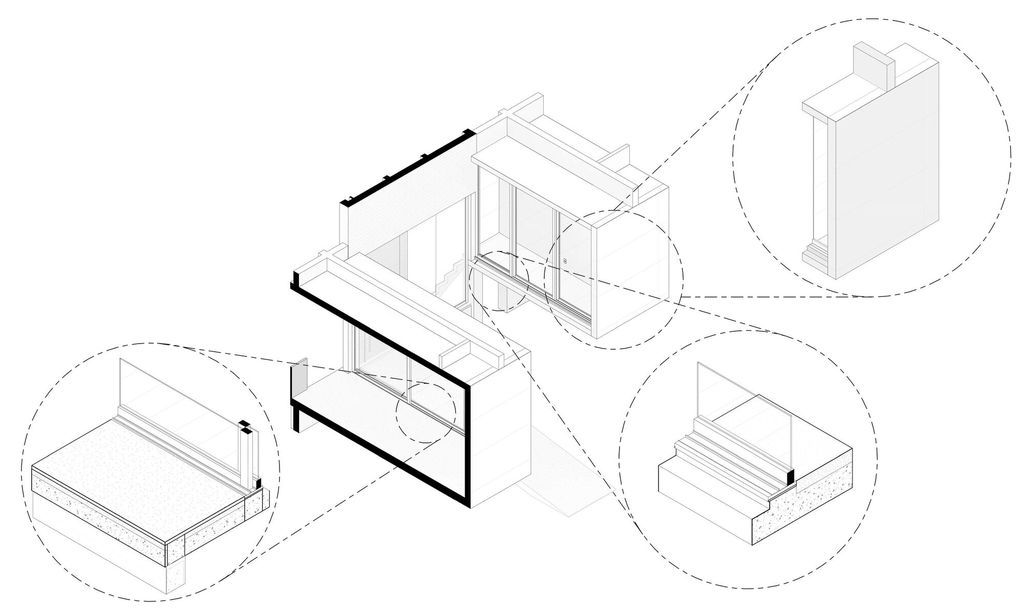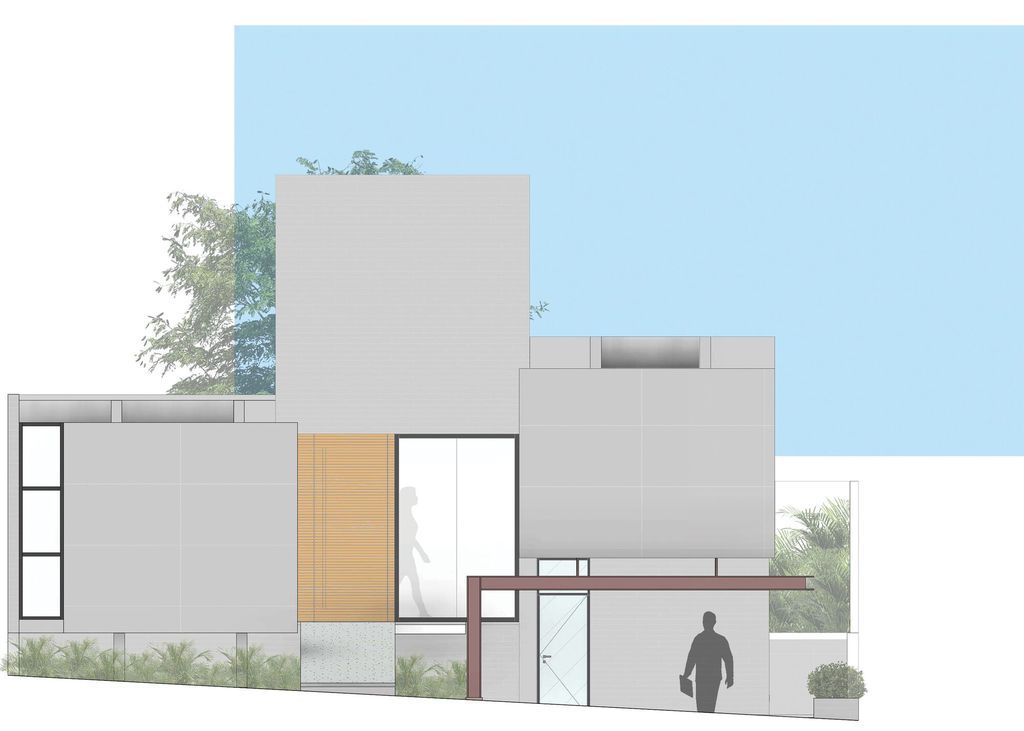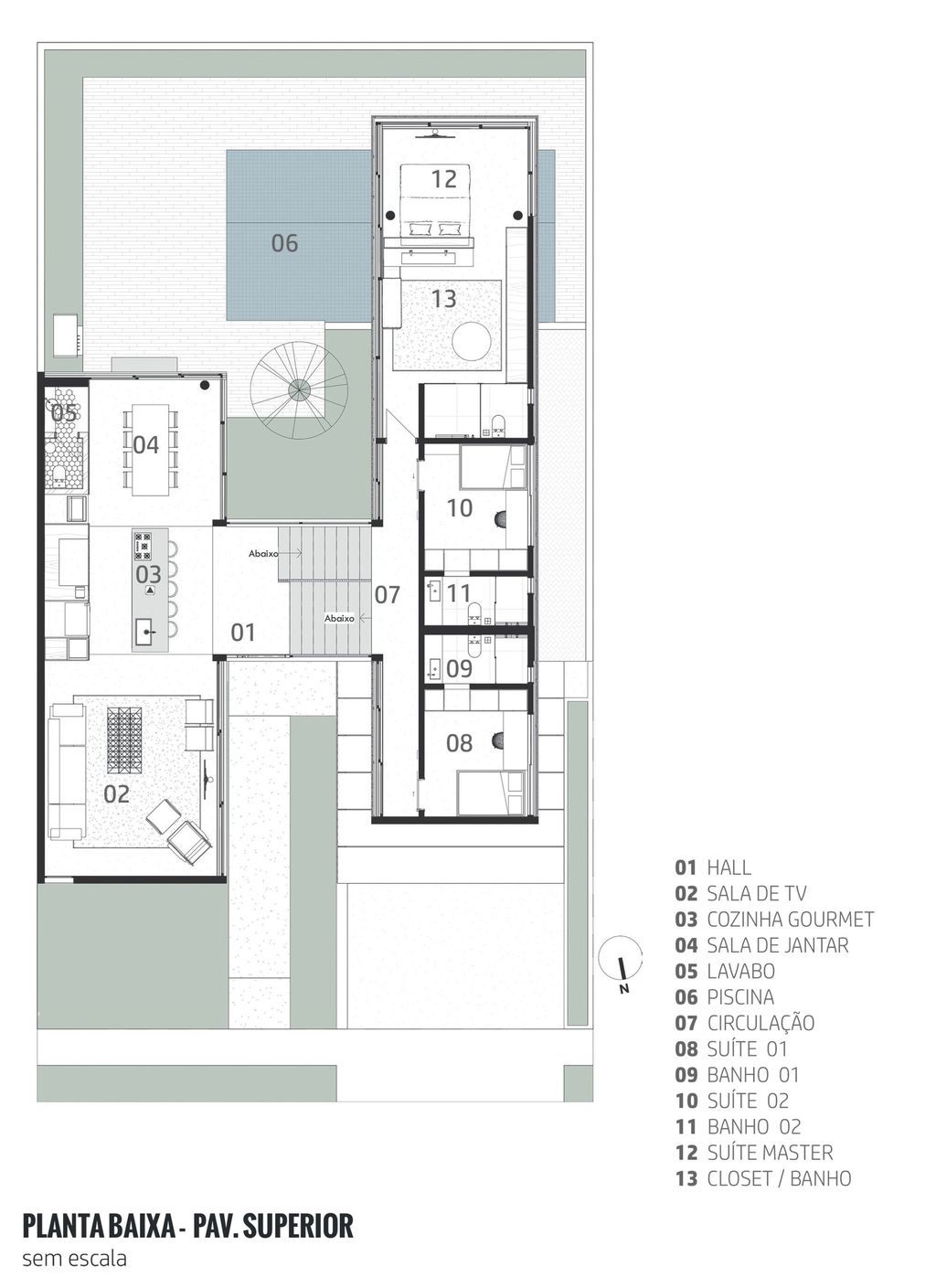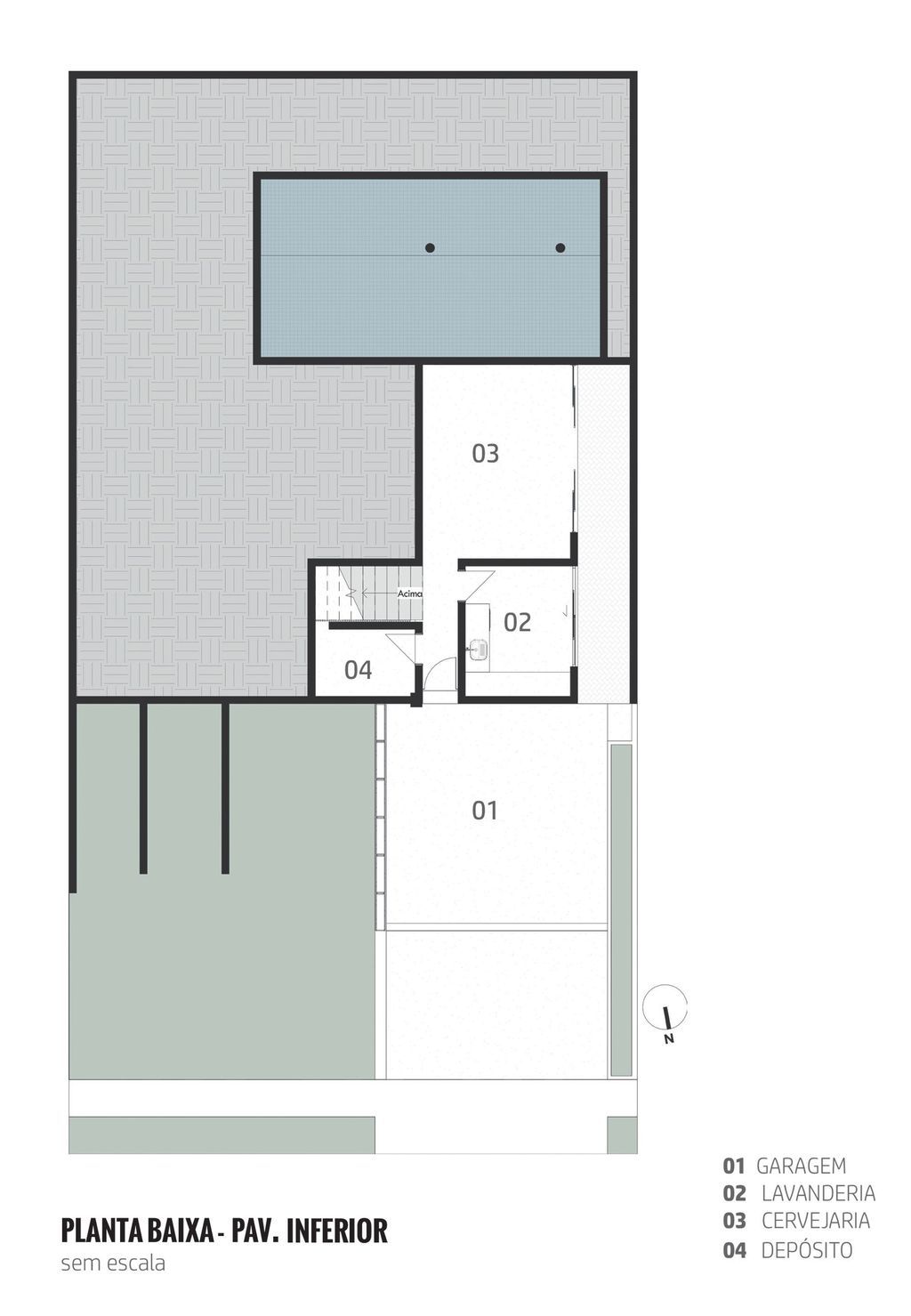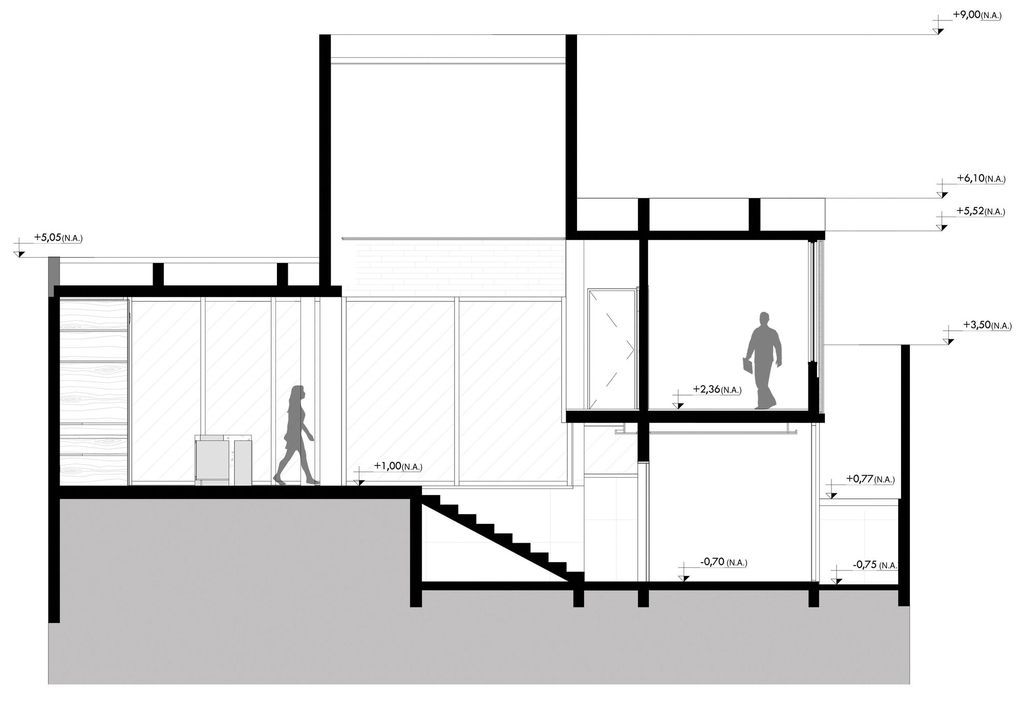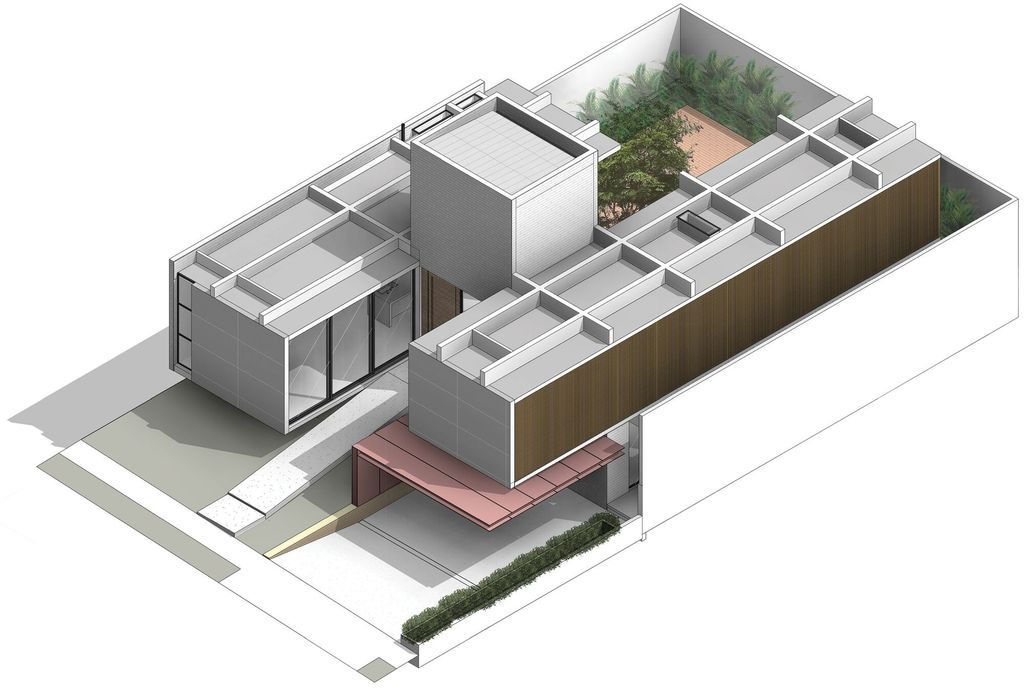 The Patio House Gallery: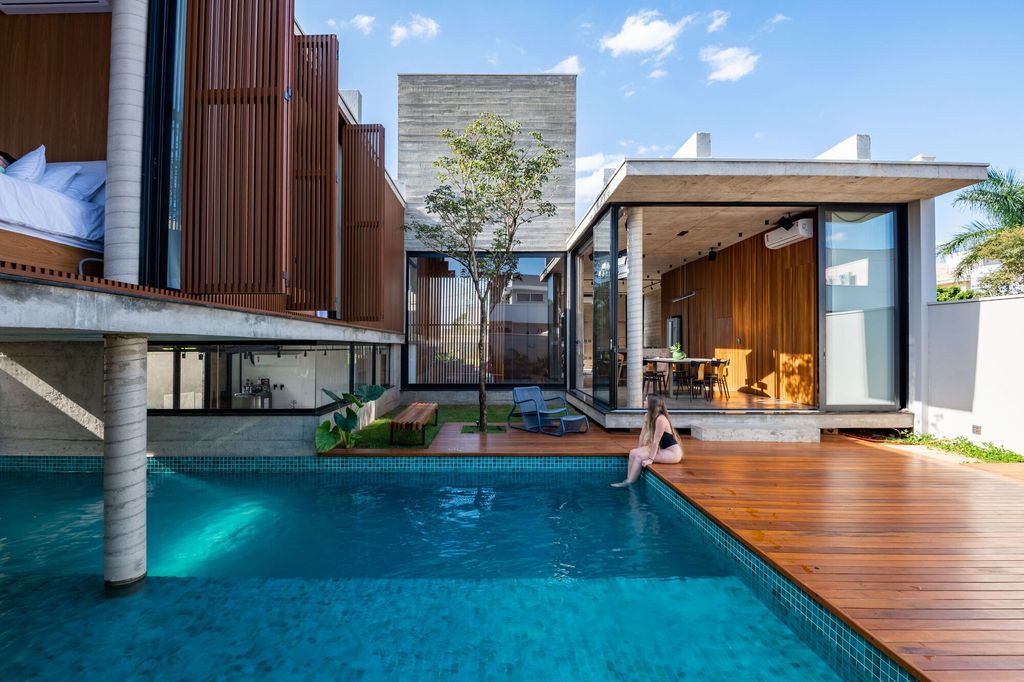 Text by the Architects: From the beginning, there was a discussion about the possibility of building a two-story house for Casa Patio. However, there was a constant concern about maintaining an open area, a free space. This concern was always present, and in a way, the concept of the patio was already implicit from the start of the project.
Photo credit: Favaro Jr. | Source: Caio Persighini Arquitetura
For more information about this project; please contact the Architecture firm :
– Add: Av. Rodrigo Fernando Grillo, 207 – 13º andar, sala 1304 – Jardim dos Manacas, Araraquara – SP, 14801-534, Brazil
– Tel: +55 16 99735-6811
– Email: caioparquiteturaedesign@gmail.com
More Projects in Brazil here:
---