Date of Publishing:
What do you find appealing about a black wall? It's always a good idea to use this classic color throughout the house, but there's something particularly striking about a black living room. A black living room idea is always a good choice, whether you live in a modern apartment or a vintage loft. Thousands of other amazing home design ideas can be found at LUXURY PHOTO.
1. Choose Moderation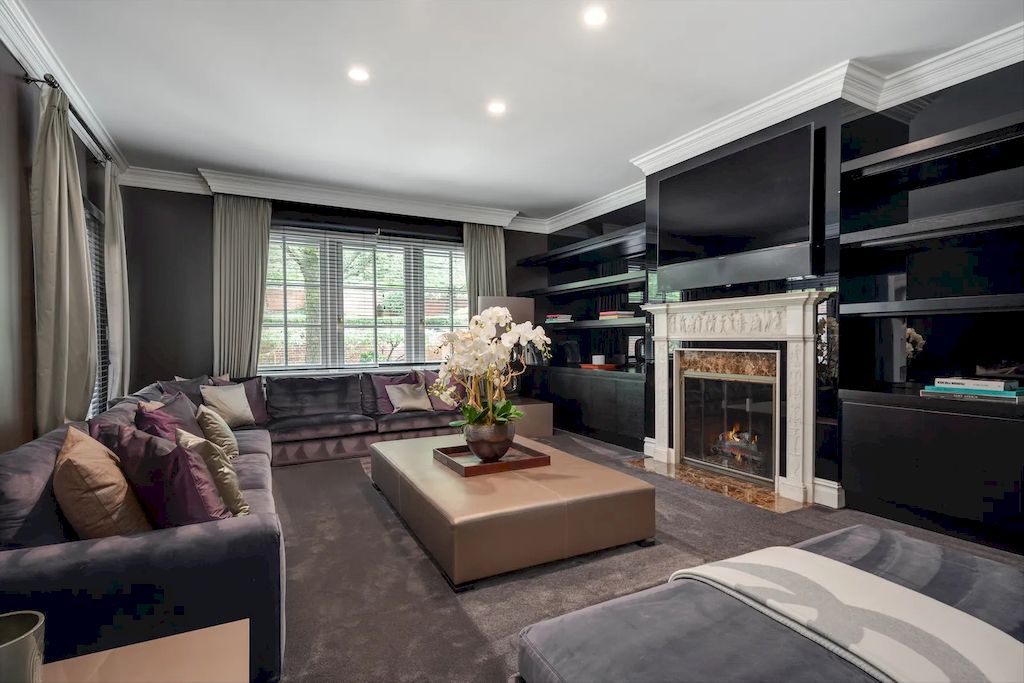 Maintaining an open, airy look by keeping window trims and bookends grey while coating a wall in glossy black can help maintain a room's open, airy look while still having fun with pillow color. Brick Mansion of Luxury Living Spaces and Endless Recreation World in New Jersey Priced at $9,990,000
2. Go Glossy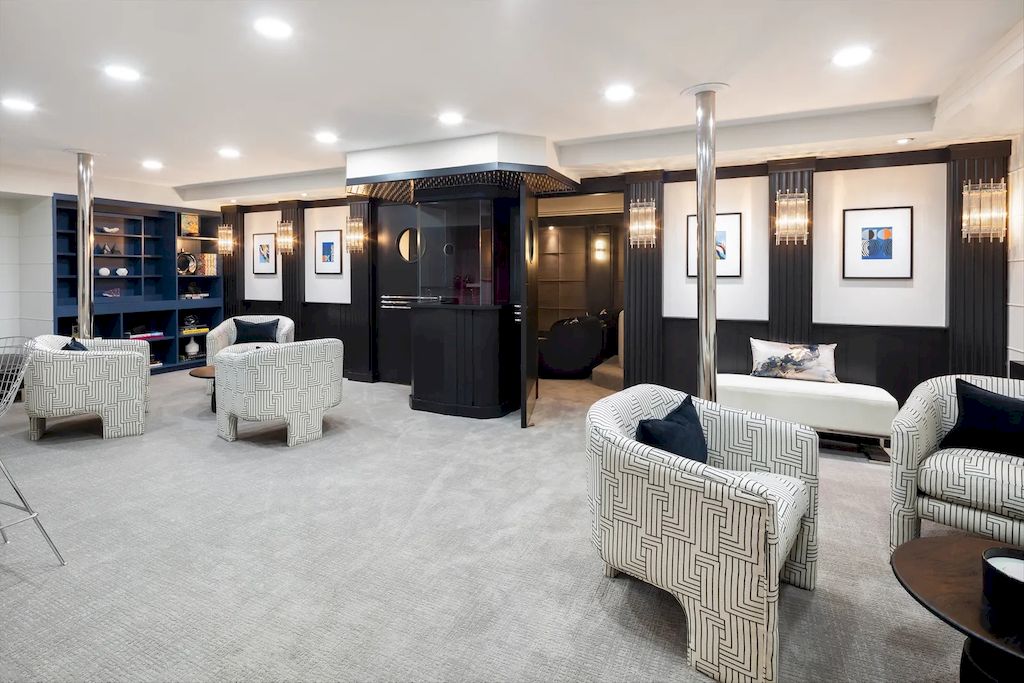 A round mirror and a few shiny silver house pillars are among the playful, neutral accents in this room. Brick Mansion of Luxury Living Spaces and Endless Recreation World in New Jersey Priced at $9,990,000
3. Black Velvet Lay Down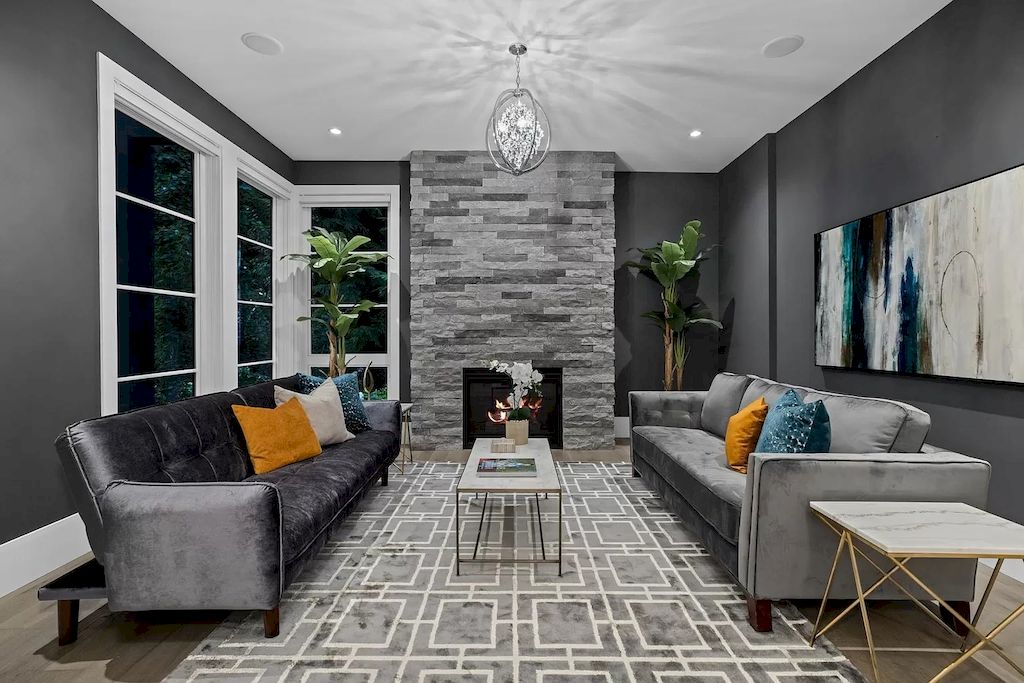 In a more light design area that offers the relax feeling, bright black walls match beautifully with a sofa in snow velvet fabric. The Beautiful Landscape Presents Ultimate Privacy Making this C$7,488,000 Stunning Estate in Surrey truly Special
4. Apply Black Paint To Sofa Set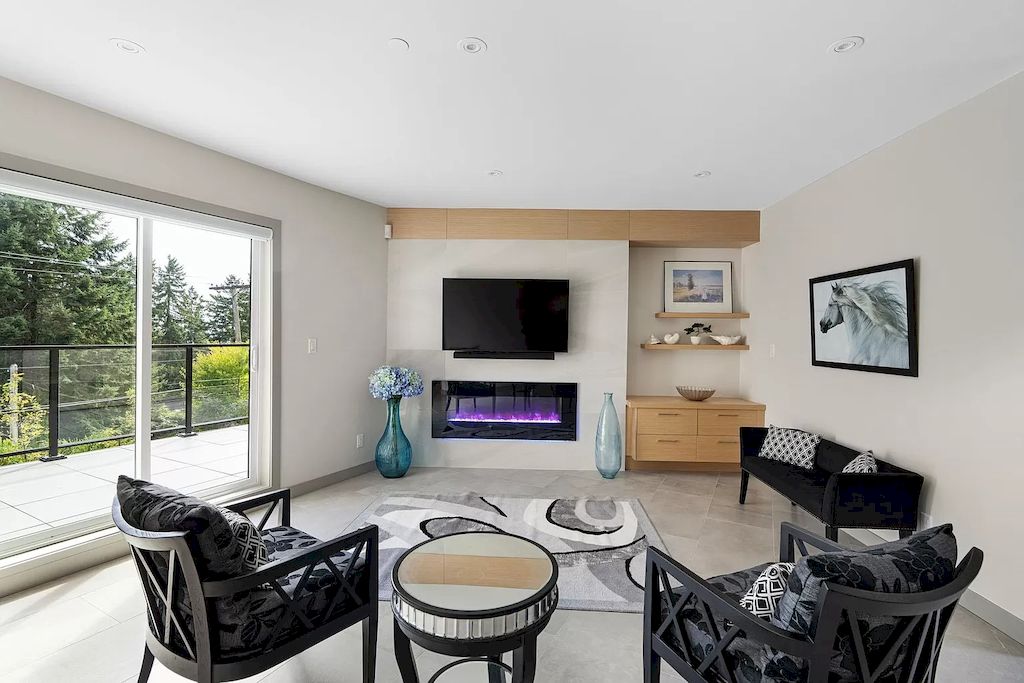 The designer has added a modern black sofa to the room to contrast with the white paint on the walls. Park-like Estate in West Vancouver Surrounded by Nature and Professional Landscaping Sells for C$3,880,000
5. Hiding Television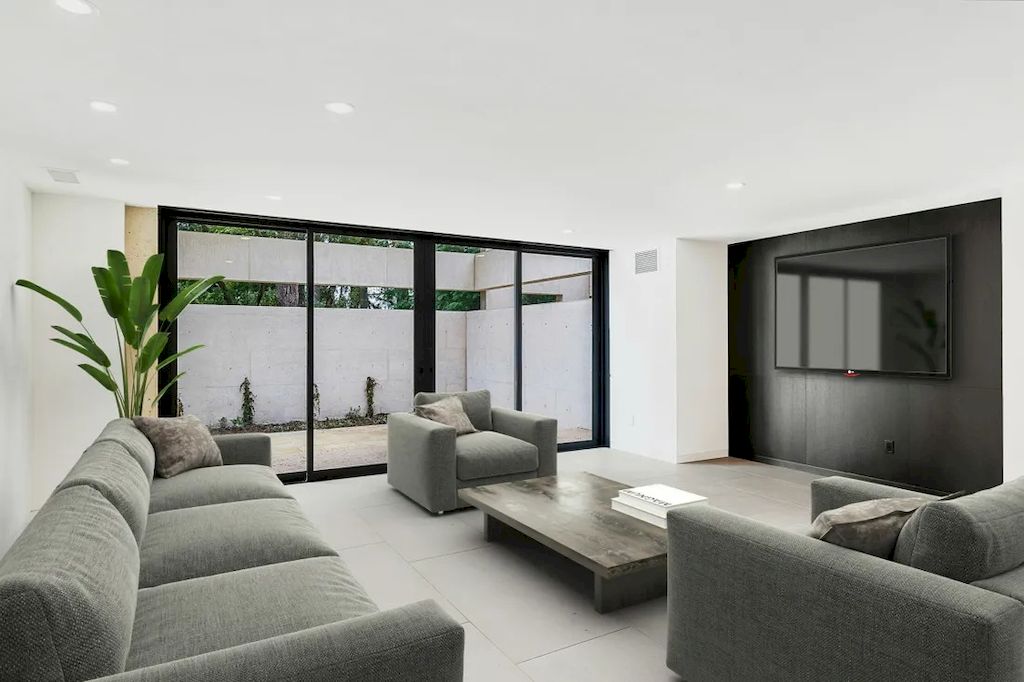 As shown in this black living room idea, a black wall paired with a grey sofa set is a winning combination that will add plenty of dramatic dark color while also concealing your television. This $8,500,000 Incredible House in Washington is a Masterpieces of Modern Art with Space and Light
6. Use Black In Leather Sofa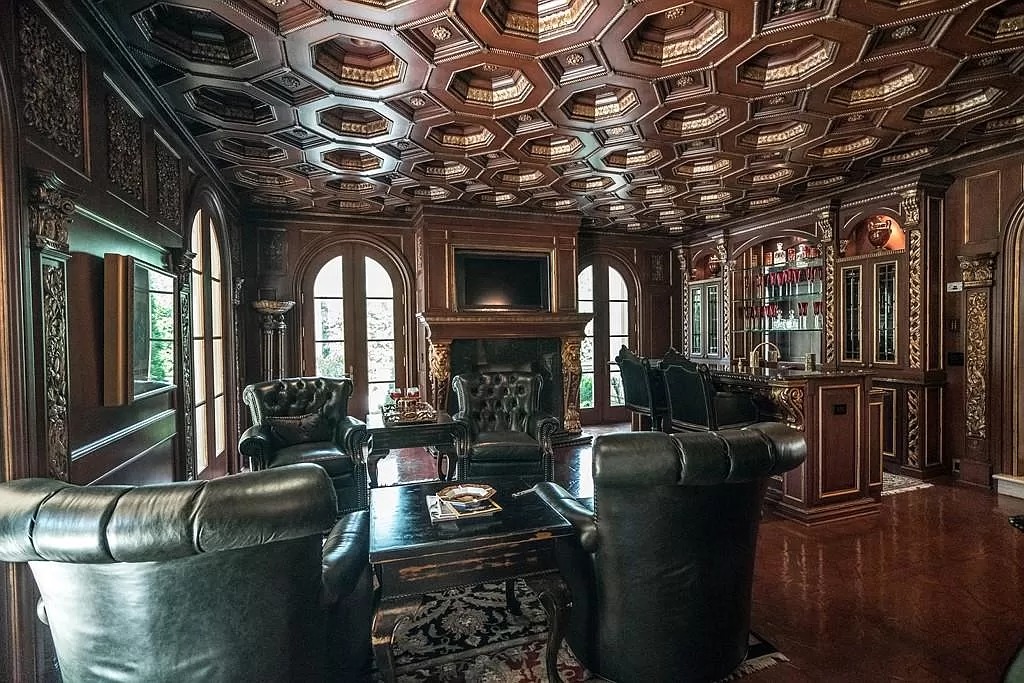 When following the formal and noble design trend, leather and wood materials are always the first choice. The soft black leather  chair, for example, is the most cost effective option with a strong design. This $9,800,000 Mediterranean Masterpiece in Georgia Features Moroccan Hardwoods, Italian Tile, Ornate Floors and Ceilings
7. Use Black To Bring Harmony To A Large Area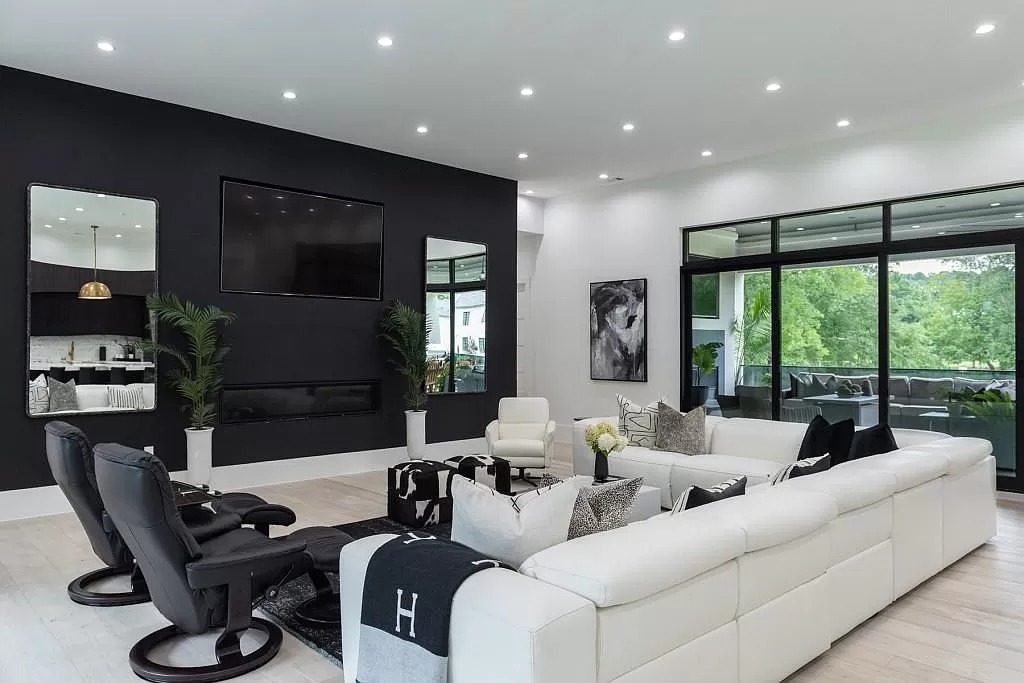 Black walls can help to soften a more maximalist space, making it appear more curated rather than cluttered.. Modern Riverfront Masterpiece in Georgia Listed for $3,800,000
More Ideas for Bedroom:
8. Touching With Pillows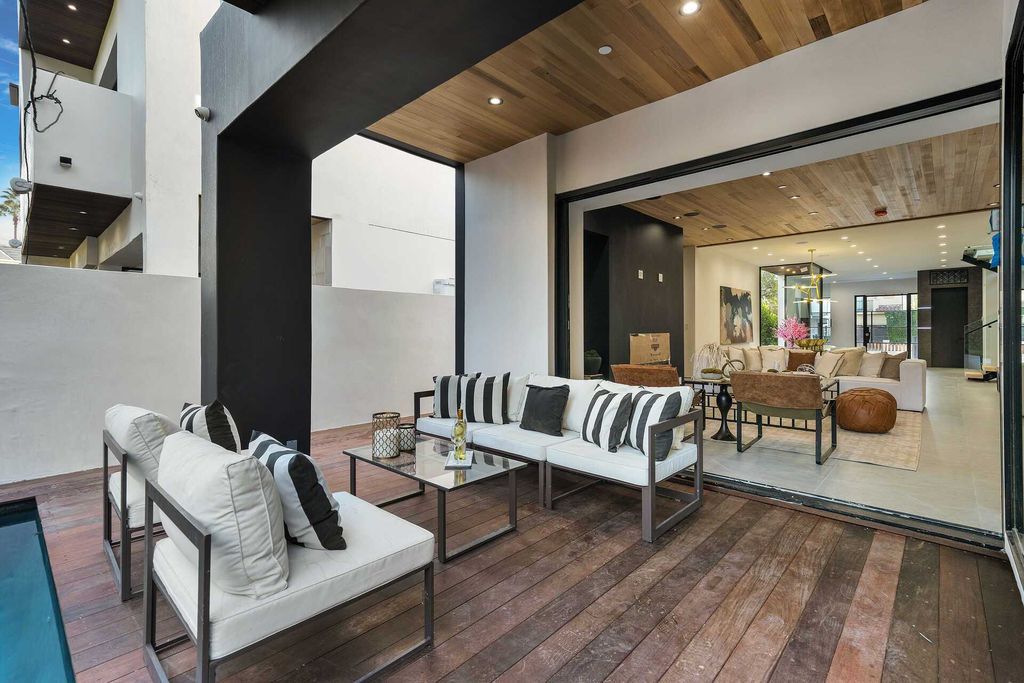 Adding pops of color in the form of throw pillows to a large black beam proves that a little bit of brightness can add energy to your living room's decor. This $3,595,000 New Los Angeles Home showcases Exquisite Contemporary Design
9. Consider Wallpaper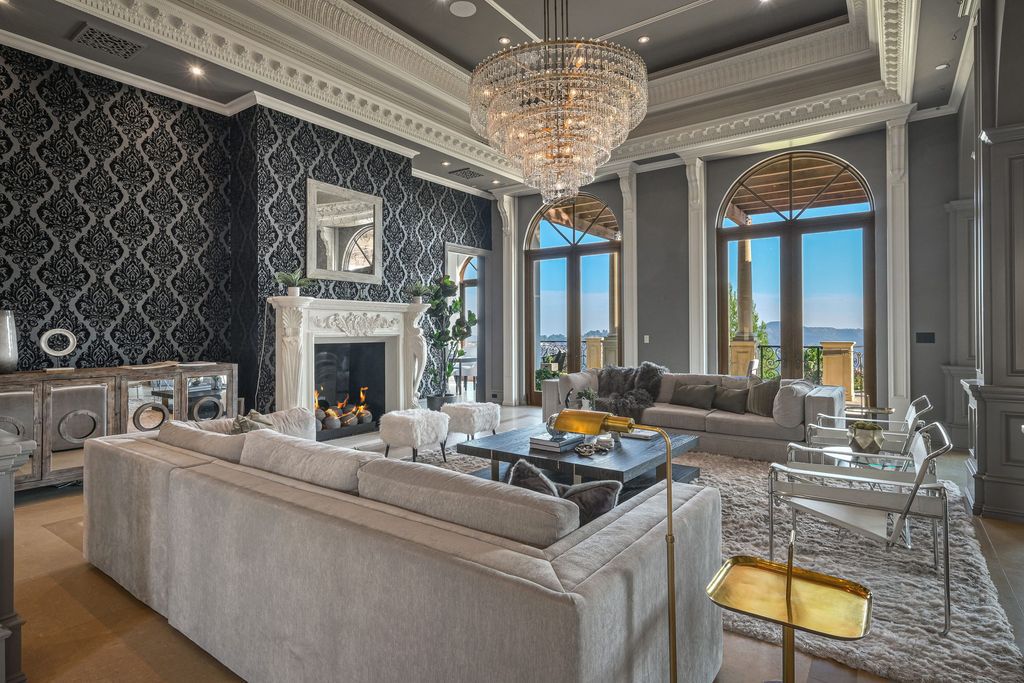 Paper with cheerful prints atop a black background can be a nice alternative to a solid painted black wall if you're looking for something a little less severe than a solid painted black wall. Exquisite Modern Spanish Villa in Beverly Hills comes to Market at $12,500,000
10. Mysterious With Tan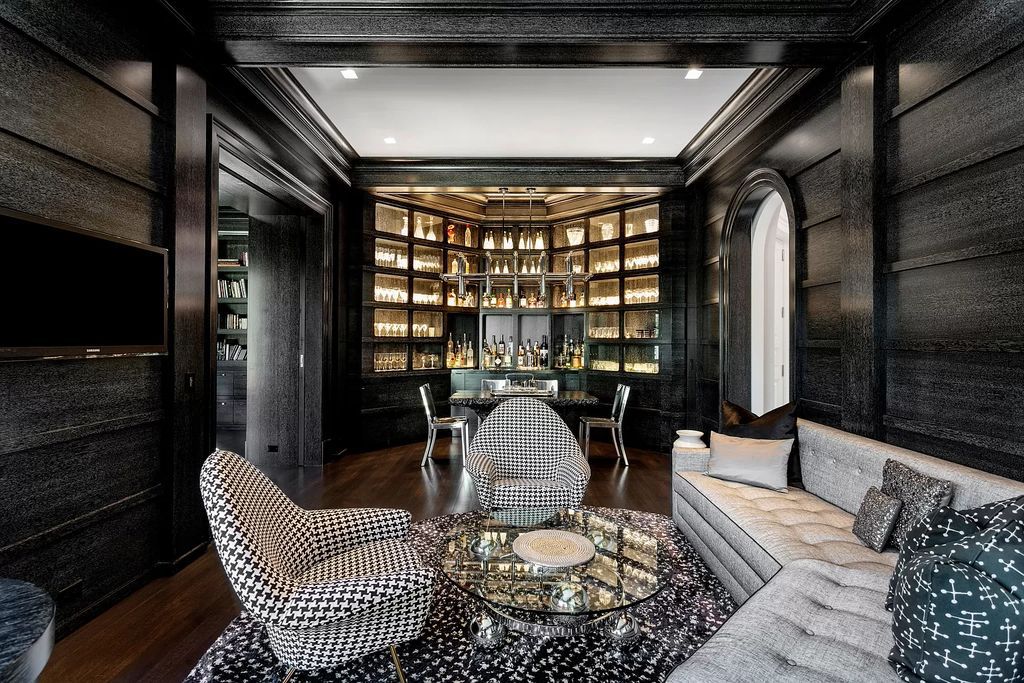 From wall paints to sofa and carpet textures, designers experiment with black living room ideas. Tranquility Luxury mansion in New York city hits Market for $16,500,000
11. Consider A Black Main Door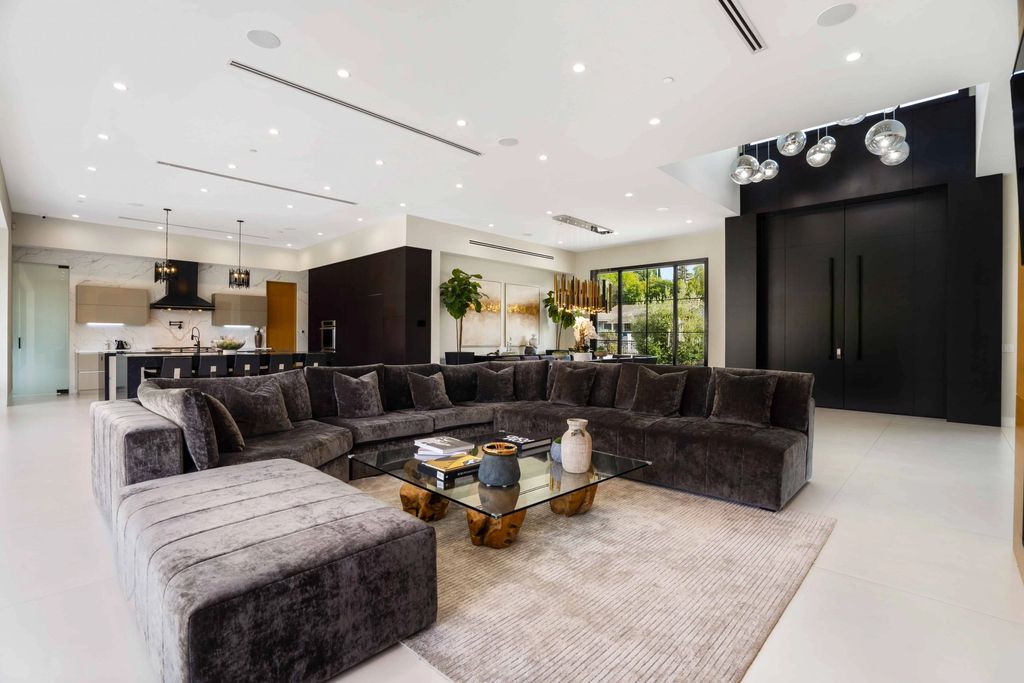 Your other accents will stand out when you pair a black main door with a dark velvet sofa in a large living room, so choose them wisely! Exquisite Design meets Pristine Architecture in This $4,895,000 Tarzana Home
12. Embrace The Brown Finish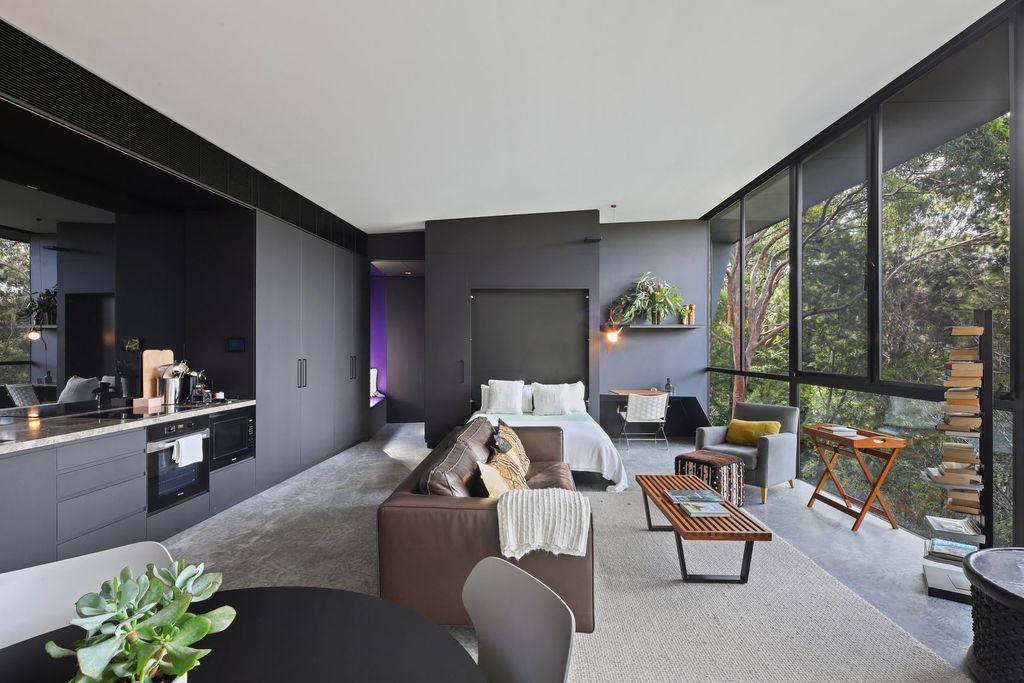 The use of black with various color tones, from equipment to window frames, is also an interesting way to highlight the wooden interior or use brown leather. Visionary serene home in New South Wales with monumental view for Sale
13. Energetic Space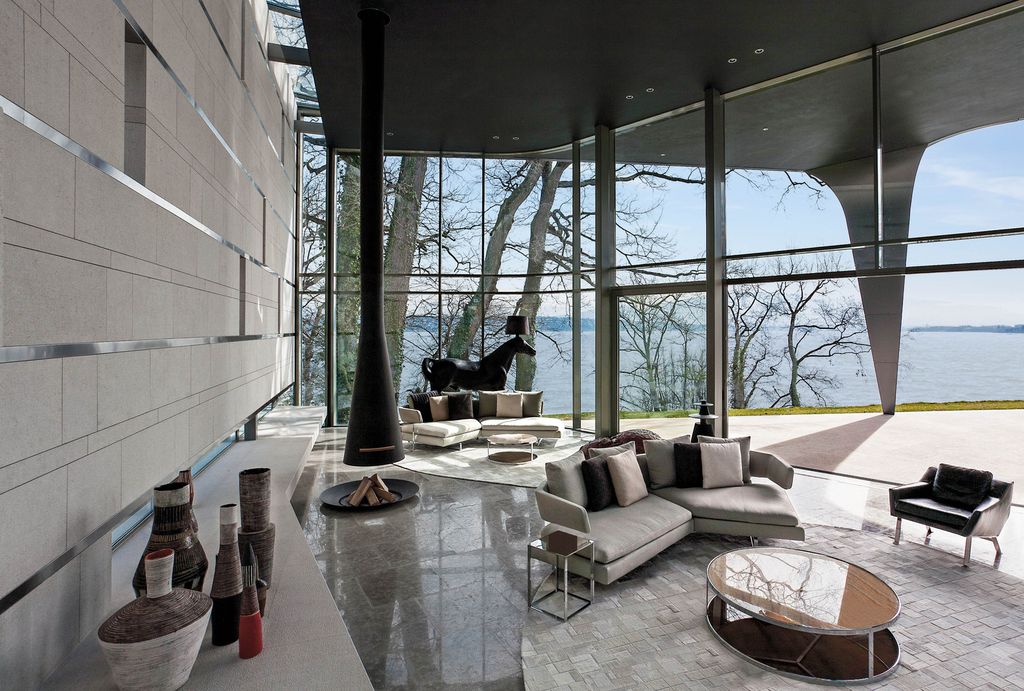 The space uses two contrasting colors and unique furniture in an artistic design inspired by luxury hotels. An Impressive Lake House with Dramatic Triangular shaped site by SAOTA
14. Exceptional Artistry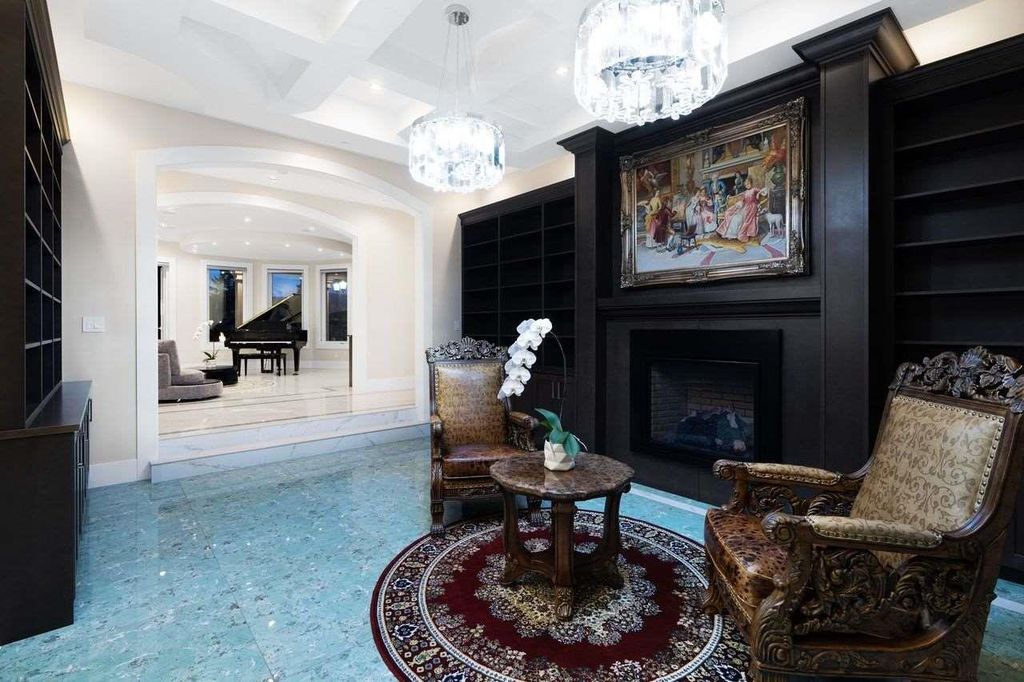 Your home will be transformed by black walls, a glass chandelier, and boutique-style furniture and accessories. European-Style Luxury Mansion in West Vancouver with Breathtaking Ocean Views lists for C$22,800,000
---
Thousand of high quality images of Living room and more you can see at Livingroom Gallery.