Date of Publishing:
Architecture Design of Frame House
Description About The Project
Frame House, designed by Ming Architects, is a modern family home located in Singapore, directly across from a beautiful park with a children's playground and towering rain trees. The design of the house carefully planned to provide direct views of the lush green canopies formed by the rain trees from the master bedroom and roof terrace. The clients, a young couple with a child, desired a private and comfortable family home. To ensure privacy on the first floor, the external wall made solid, with only a small glass viewing panel facing the street. On the second floor, sliding screens incorporated to control views into the master bedroom, offering privacy when desired.
The exterior design concept revolved around creating framed views of the park. The front elevation of the building features maximized openings, expressed through stacked stone-cladding frames and movable timber screens for privacy. Chamfers were used on the structural elements to refine the building's appearance and create a sense of lightness. Light-toned materials such as Bulgarian limestone cladding, off-form concrete walls. And brushed oak paneling were chosen for both the exteriors and interiors.
The entry experience intentionally designed to guide visitors through a sequence of spaces before entering the house, with varying heights and lighting conditions along the way. The layout revolves around an internal open courtyard, which serves as a central focus for the living and circulation spaces. The courtyard not only brings in natural light, breeze, and ventilation. But also incorporates nature into the living environment, centered around a single Caesalpinia tree. In addition to this, a double-height void created over the dining and dry kitchen, with a small library reading area overlooking it from the second floor.
The Architecture Design Project Information: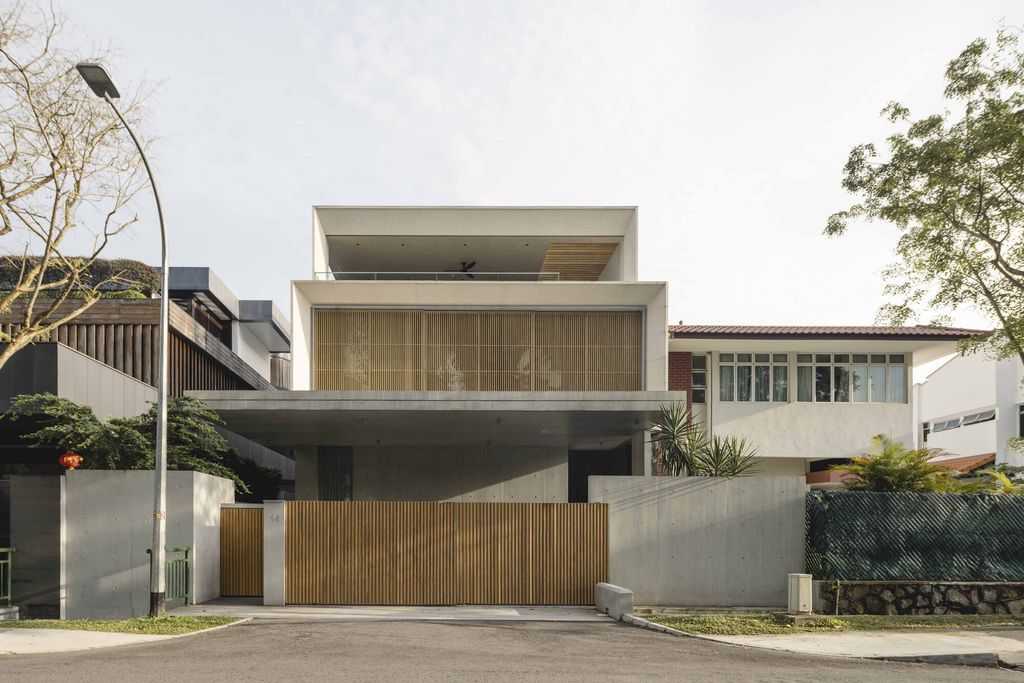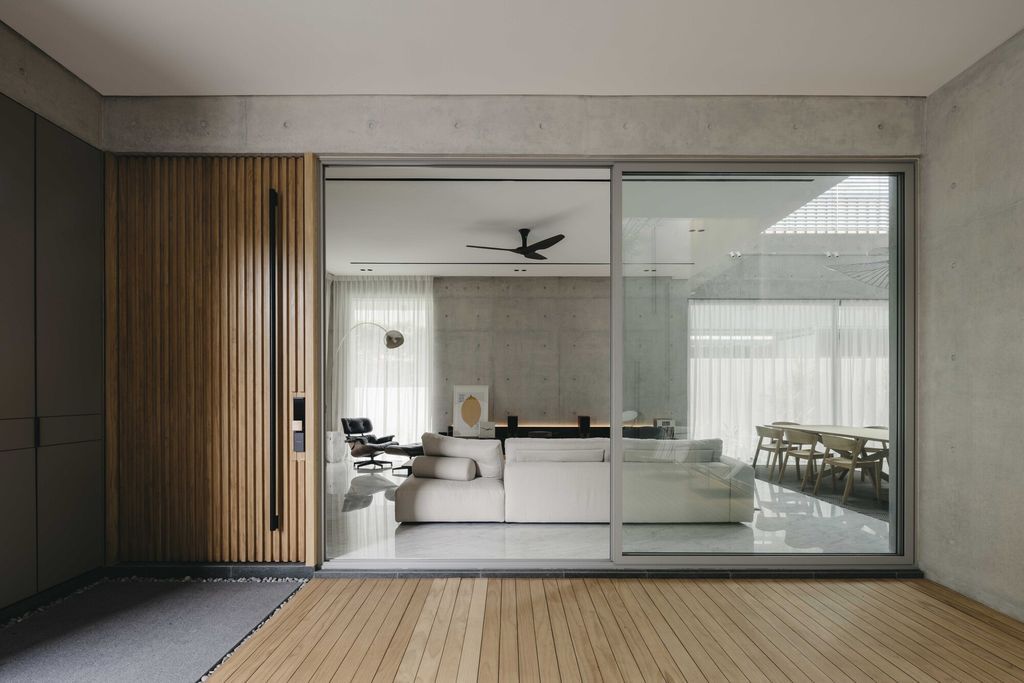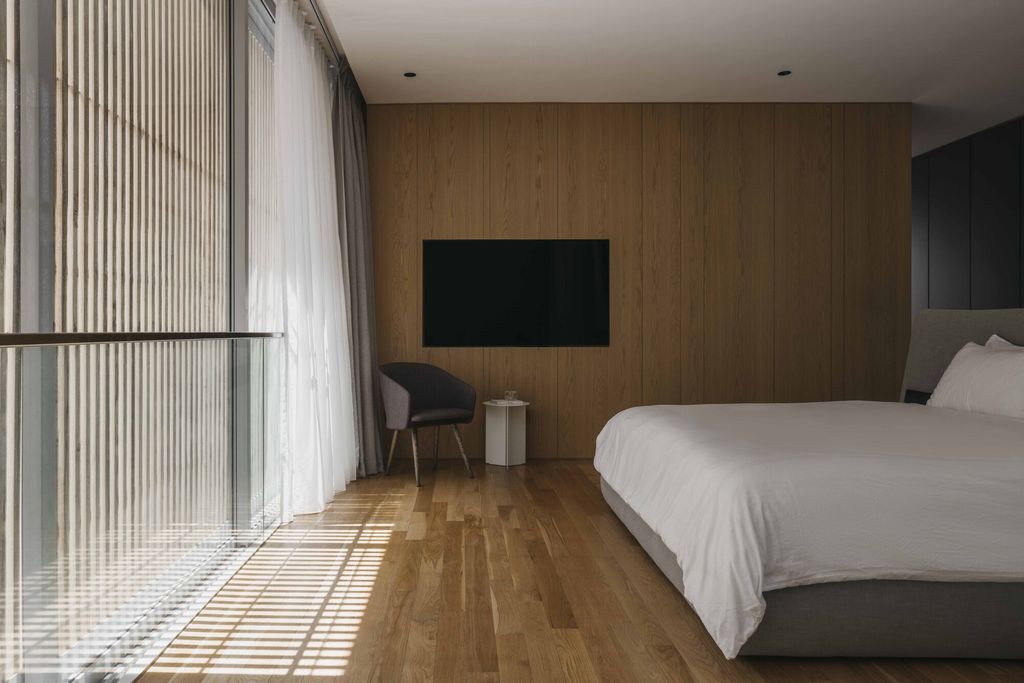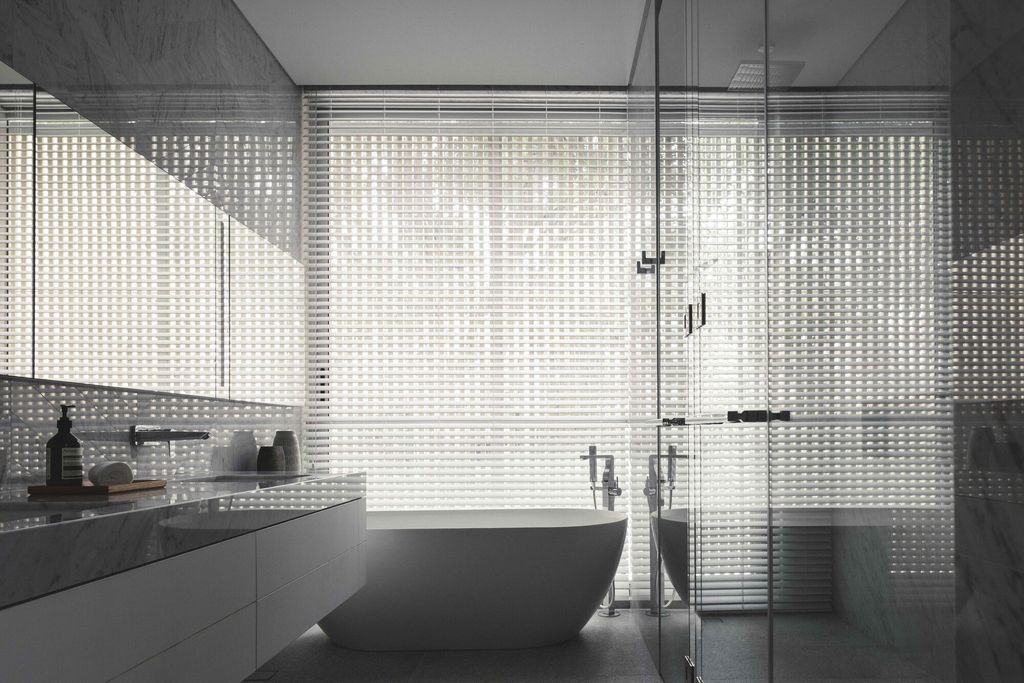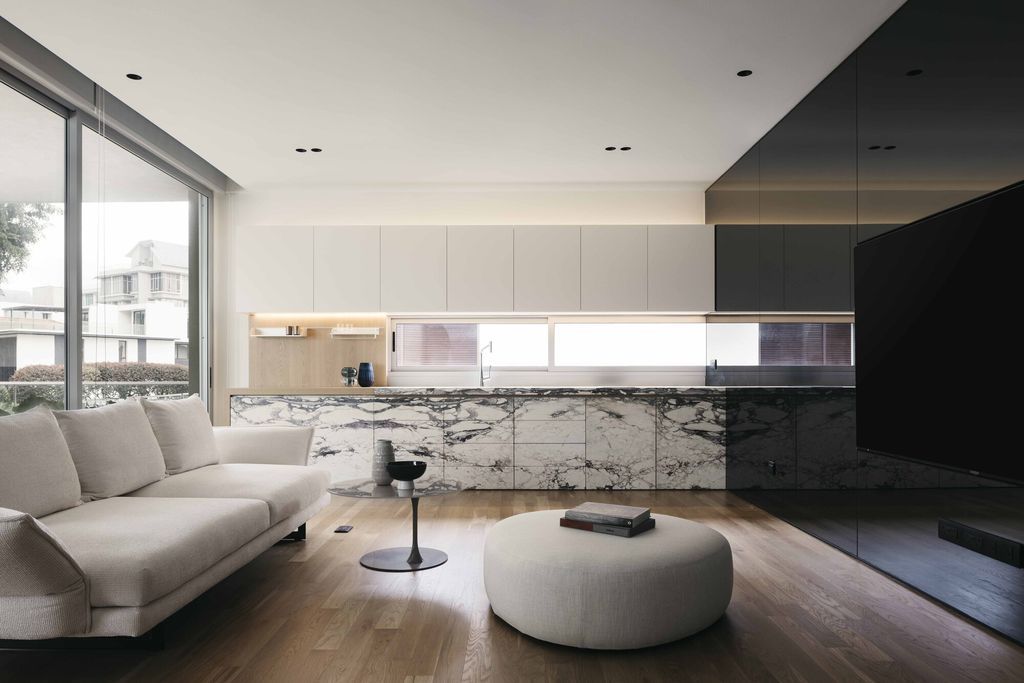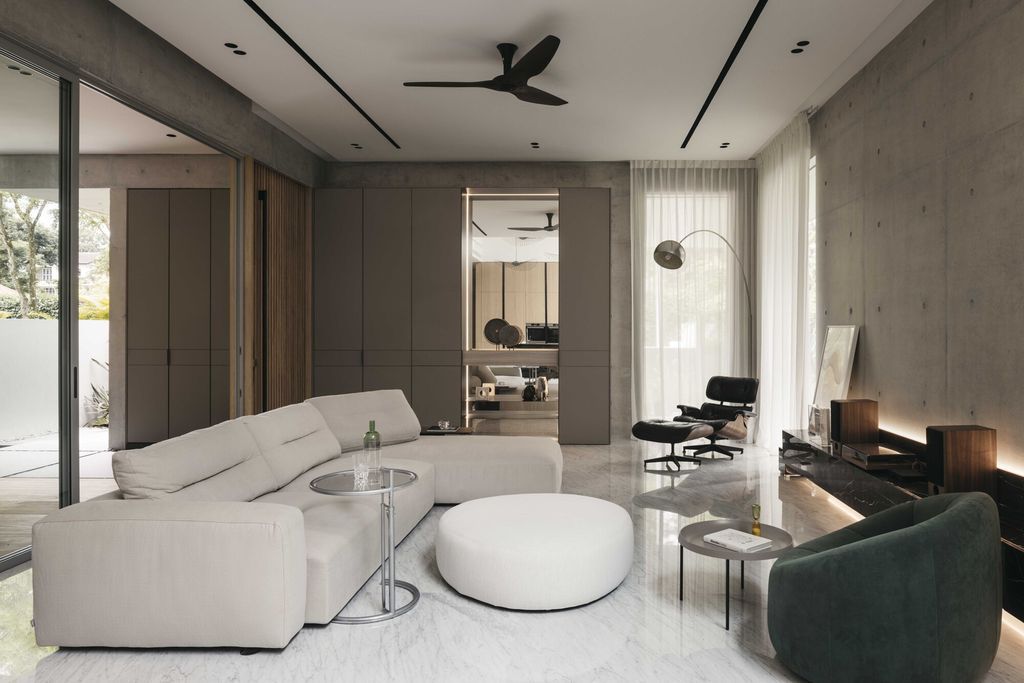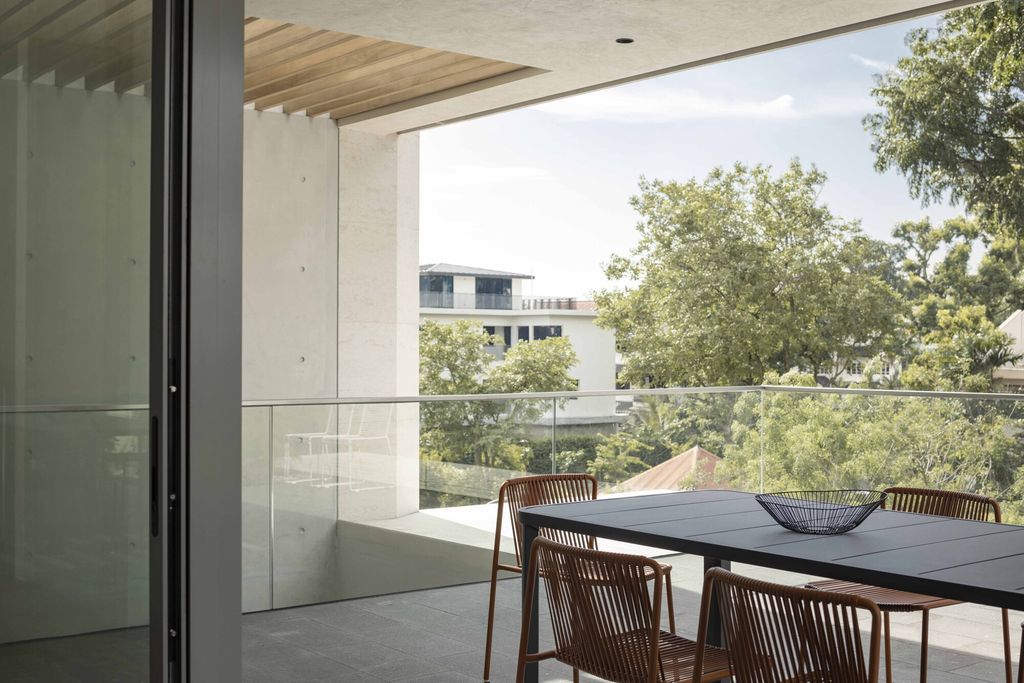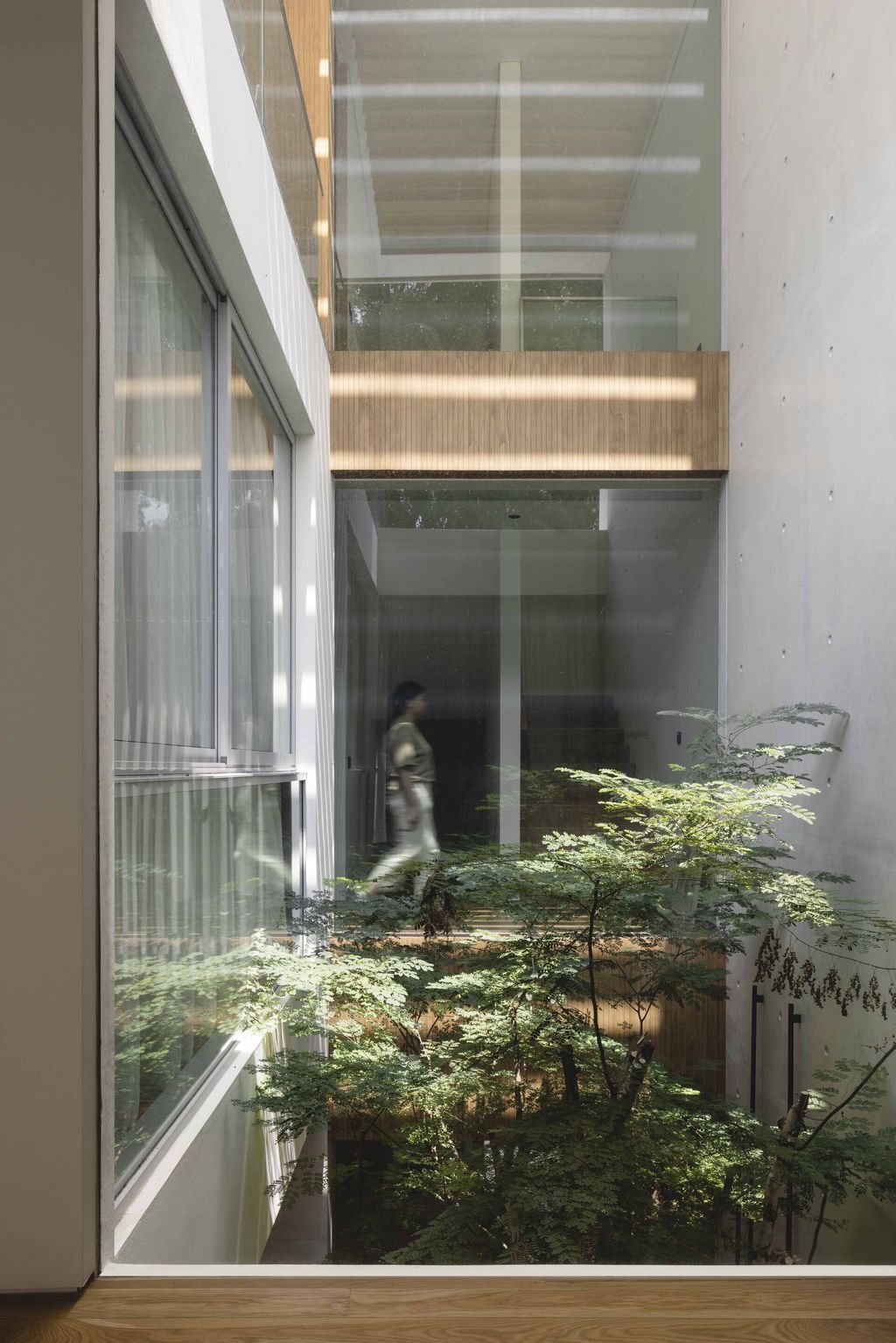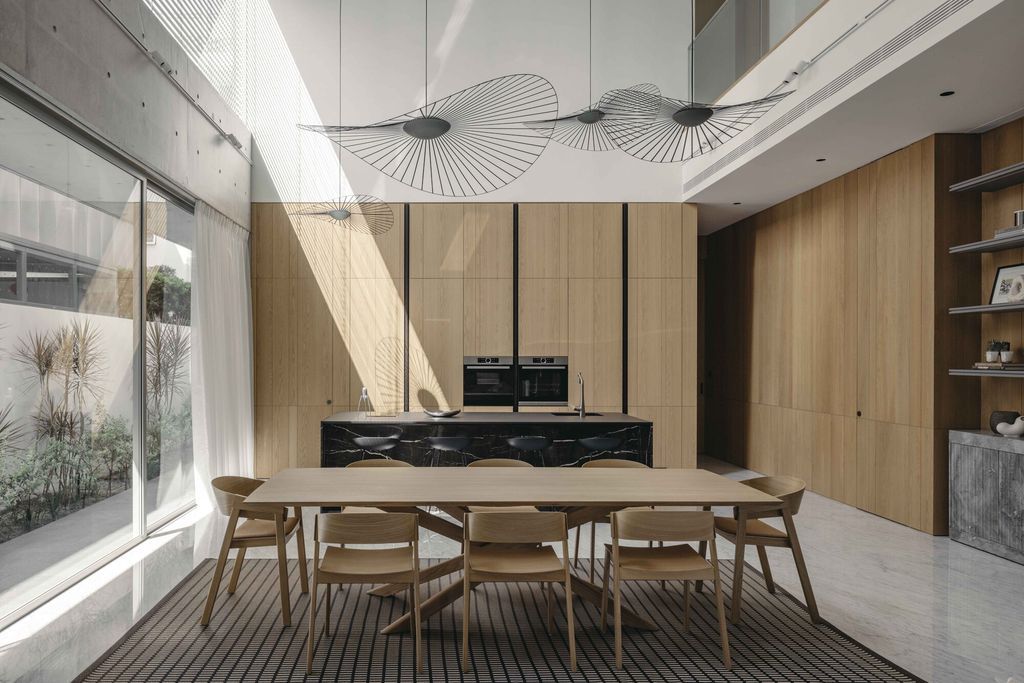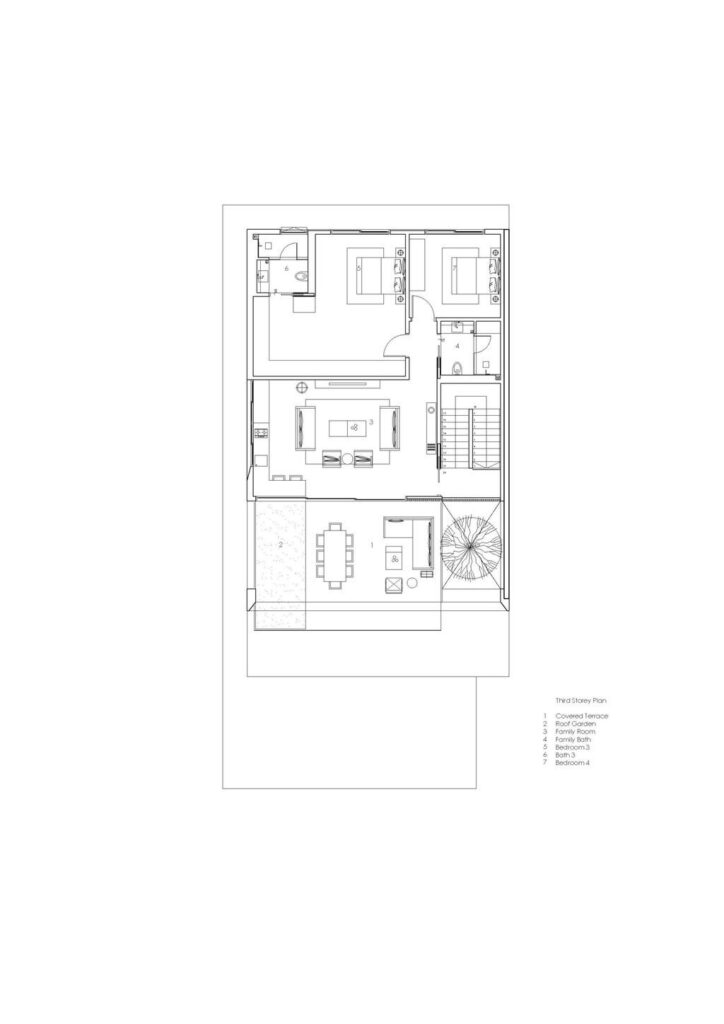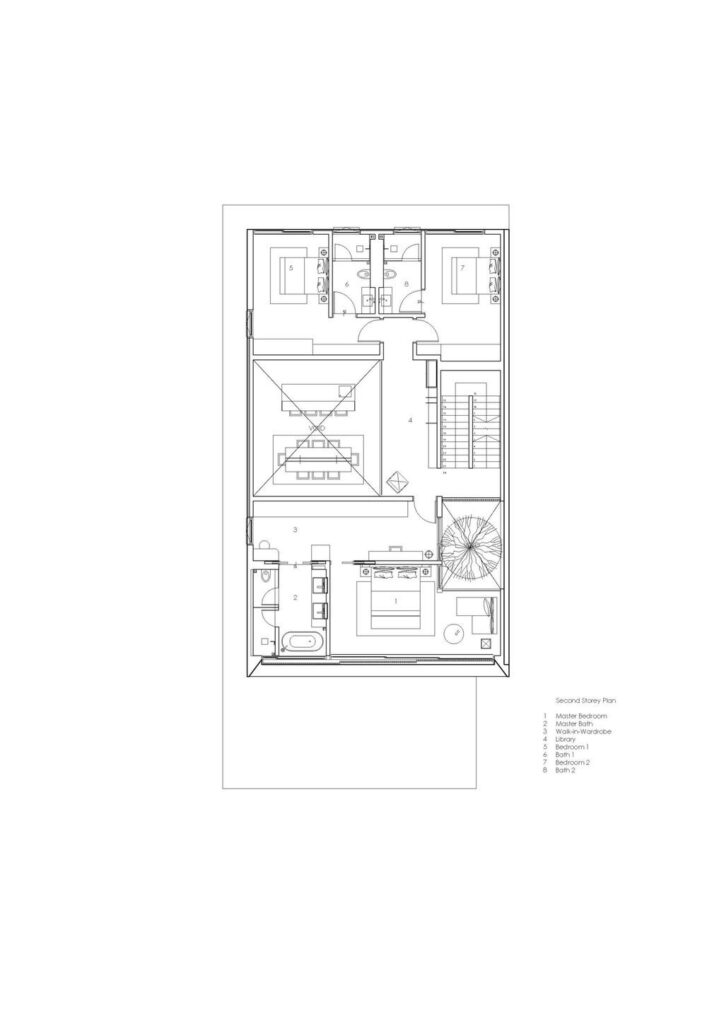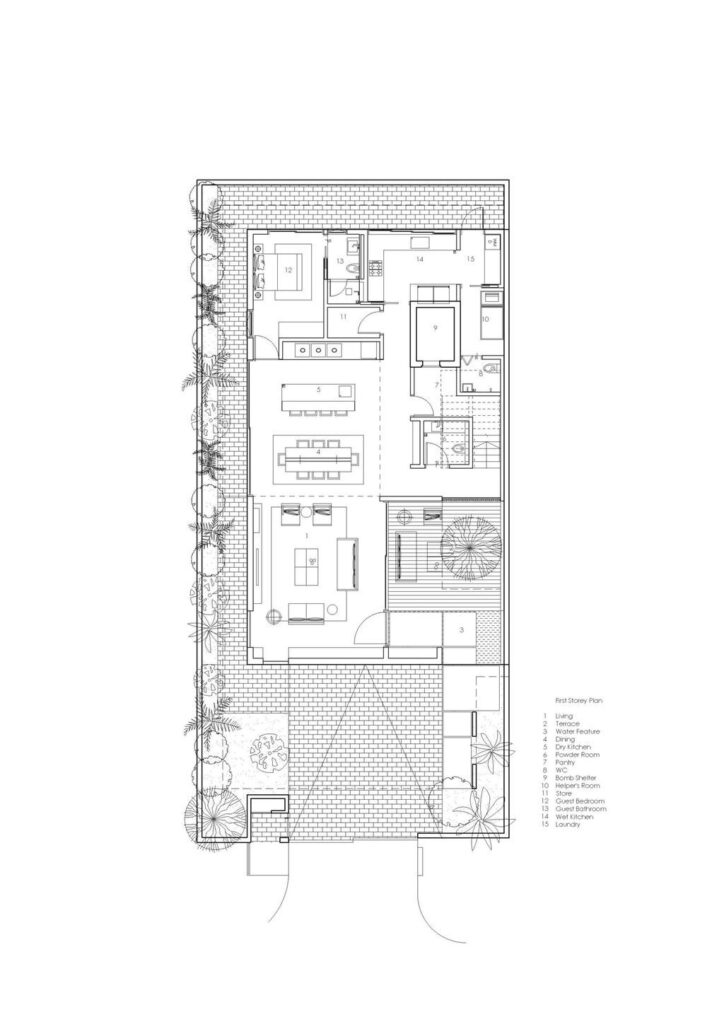 The Frame House Gallery: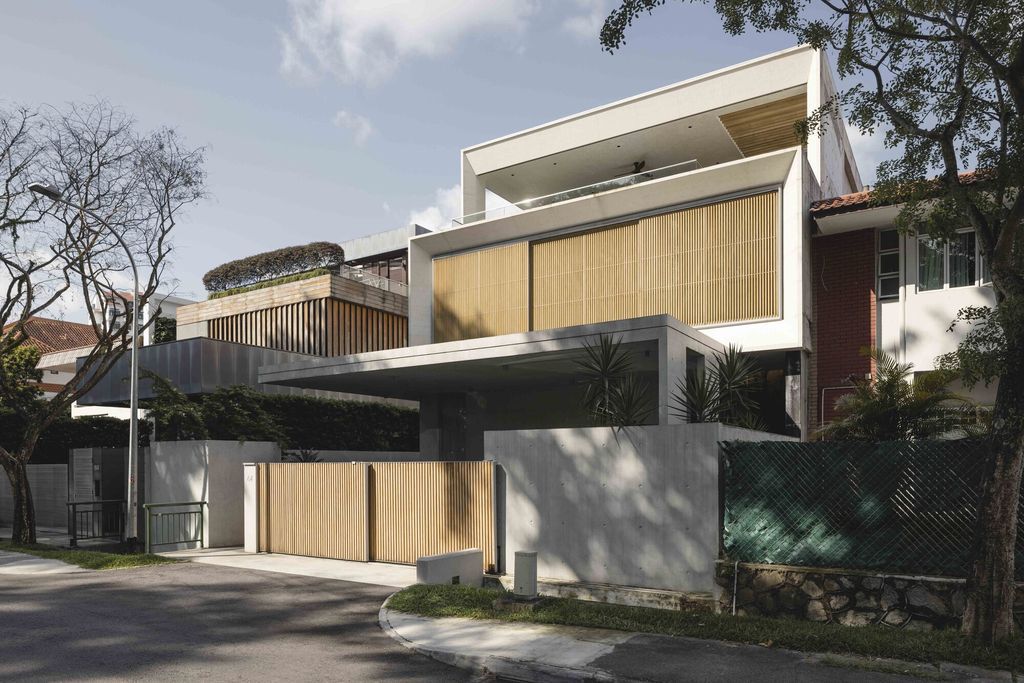 Text by the Architects: This contemporary family Frame House sited directly opposite a lush park containing a children's playground, lined by a row of mature rain trees which reach towering heights of ten to fifteen meters above the street. The house designed to create direct views from the master bedroom and roof terrace onto the lush green canopies formed by the rain trees lining the park. The client's brief was for a family home for a young couple with a young child. On the first floor, privacy was important, so we solidified the external wall, except for a small glass viewing panel to the street. On the second floor, to control incoming views from pedestrians looking into the master bedroom, we designed a set of sliding screens that can be closed for privacy when needed.
Photo credit: Derek Swawell | Source: Ming Architects
For more information about this project; please contact the Architecture firm :
– Add: 399A Jln Besar, Singapore 209008
– Tel: +65 6513 2625
– Email: info@mingarchitects.com
More Projects in Singapore here:
---