Date of Publishing:
Make Your Guests Feel Welcome And Amazed By Your Choice Of Christmas Living Room Décor
Ideas for Christmas living room décor are crucial for making the most significant room in the house feel festive as well as welcoming and comfortable for overnight guests wishing to rest at the end of the year.
With the help of your Christmas decorating ideas, you may help us relax and fully appreciate this special time with our loved ones. We've gathered our favorite ways to decorate this essential festive space because there's no place like the living room to gather around a fire, look up at the dazzling tree, and exchange gifts.
1. Make Your Tree Your Own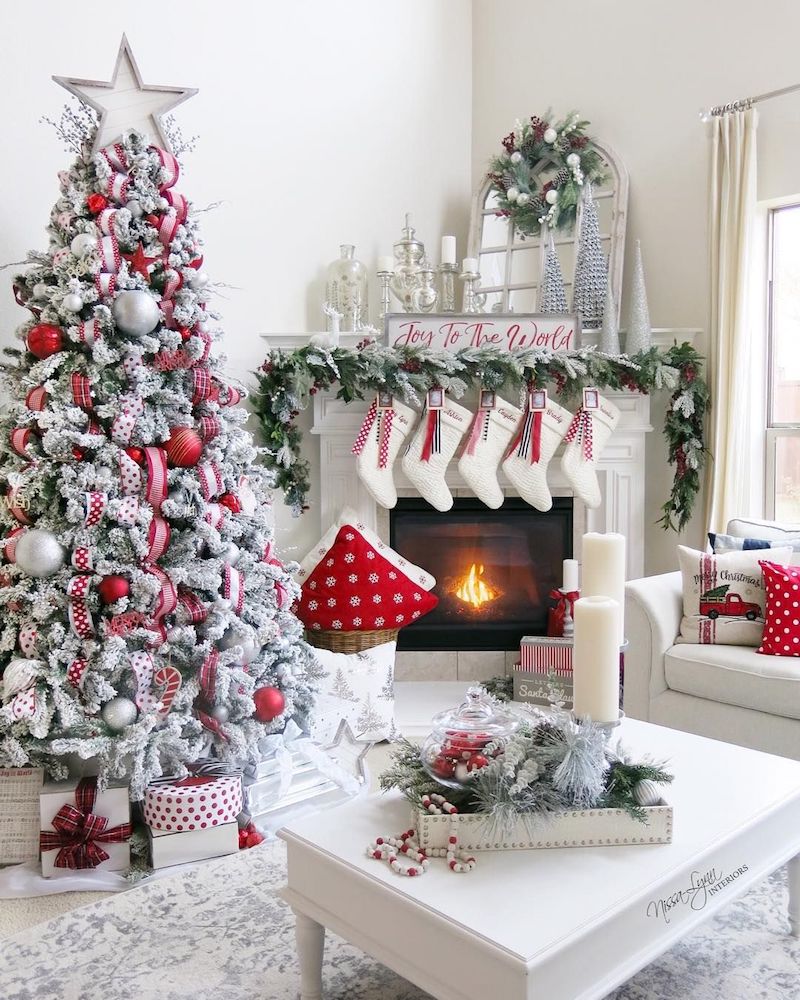 To make a statement, scale your Christmas tree to the size of your space. The tree is then adorned with a variety of decorations that are also personal keepsakes for the family. All of it is connected by a ribbon with two prominent colors that is braided through the tree. This $2.5M Contemporary Home in Bothell Features Elegant Finishes Throughout
2. The Extra Impact of a Mirror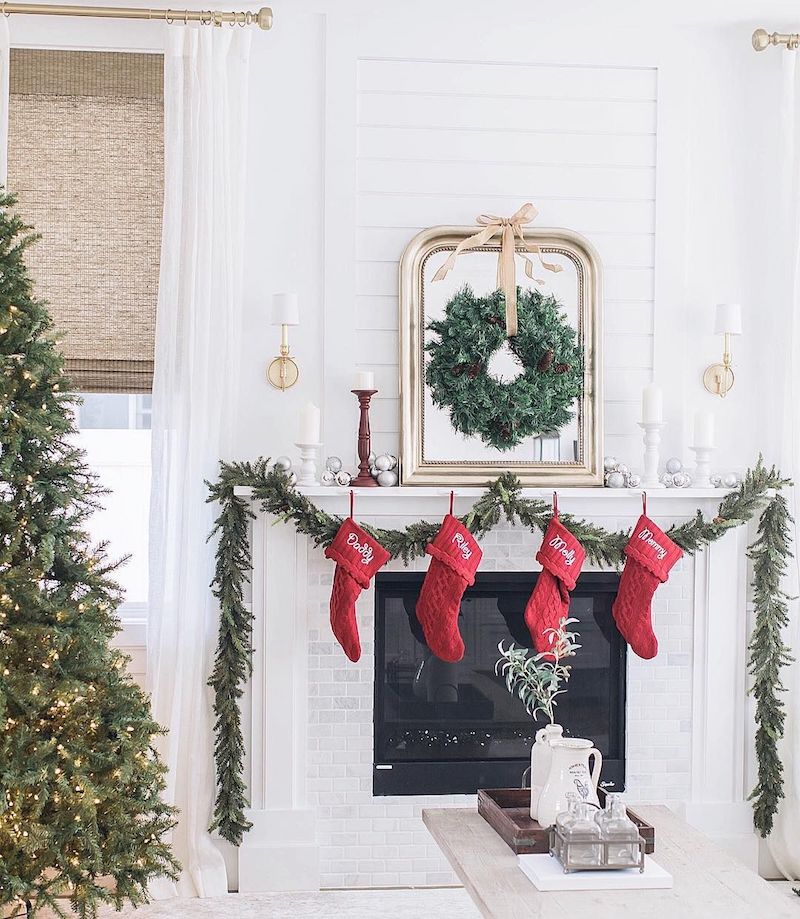 The mirror in this room not only reflects the brilliant tree across the room but also enlarges the preserved boxwood wreath that is suspended from it with a pale yellow silk ribbon. The bird of paradise plant's pitcher is encircled with the same gold lights that is weaved throughout the Christmas tree. Boxwood that has been preserved gives the appearance of fresh foliage, but because it is coated in glycerin, it lasts and looks new for a number of years. Boca Raton's Foxborough Lane Modern Home on Market for $4.8 Million
3. Establish the Main Draw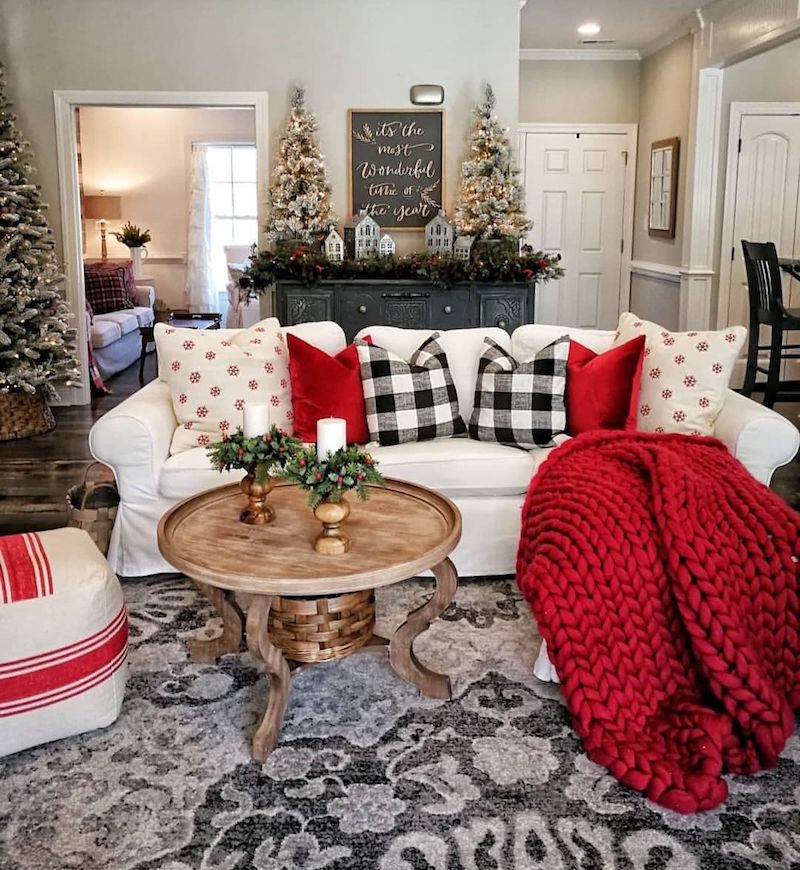 The enormous Christmas tree that faces the door and glitters in the corner serves as the focal point of the interior's ivory and white living room. A glittering attraction is produced by the assortment of metallic balls dangling from the branches. Other than the stunning tree, the holiday decorations are straightforward and organic—red peonies, crimson amaryllis, evergreens, and magnolia greenery. West Silver Palm Coastal Contemporary Masterpiece listed for $5.4 Million
4. Add a Touch of Coastal Charm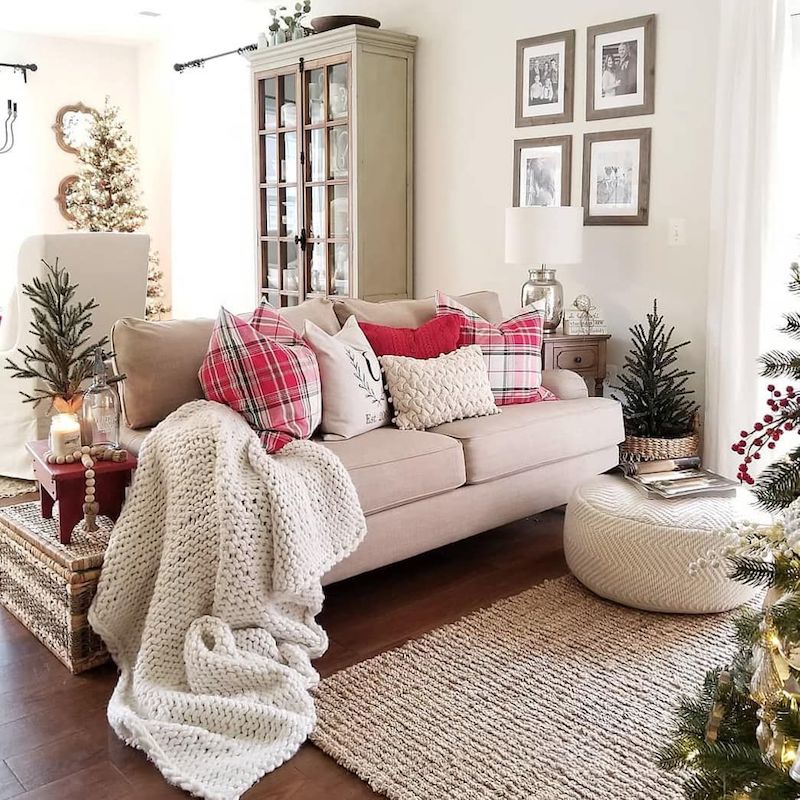 Avoid forcing yourself into a typical red and green Christmas color scheme if coastal chic is more your thing. With scattered delicate pinecones, flashes of sea glass blue, and exquisite palm fronds, this all-white mantel delivers a fair dose of holiday cheer. Most mantels serve as the focal point of living rooms. La Barranca Residence in Austin by Bernardo Pozas Residential Design
5. Use Your Favorite Colors as a Tool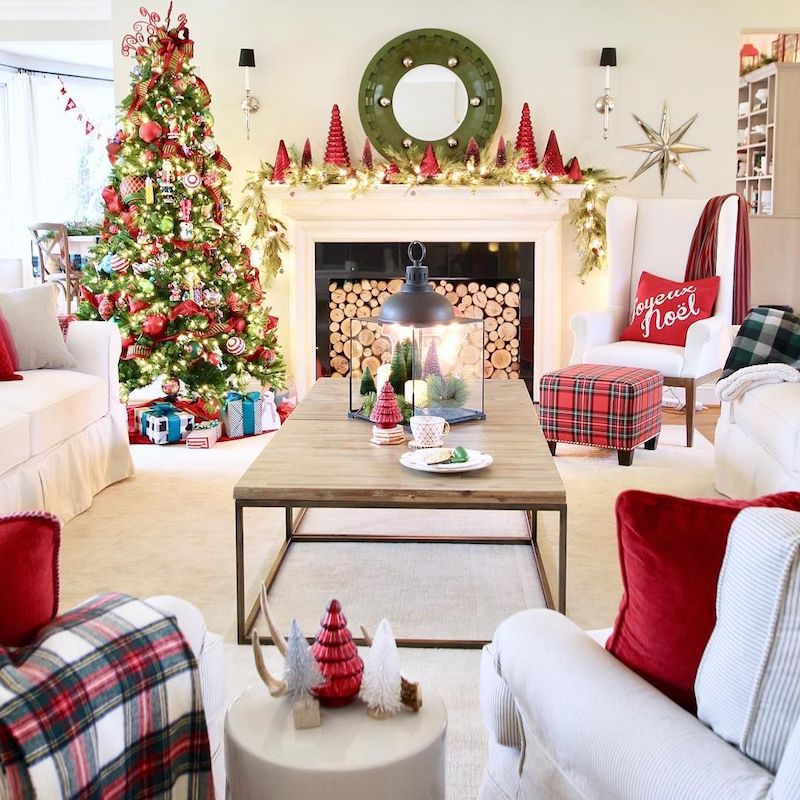 Connecting your Christmas theme to the color scheme of your home will make it appear seamless and easy. The holiday decorations—sapphire, aquamarine, amber ornaments, and gift wrapping—in the same color scheme enhance this jewel-toned home décor.  4081 Ibis Point Residence in Boca Raton with An Asking Price of $9.5 Million
6. Featured Artwork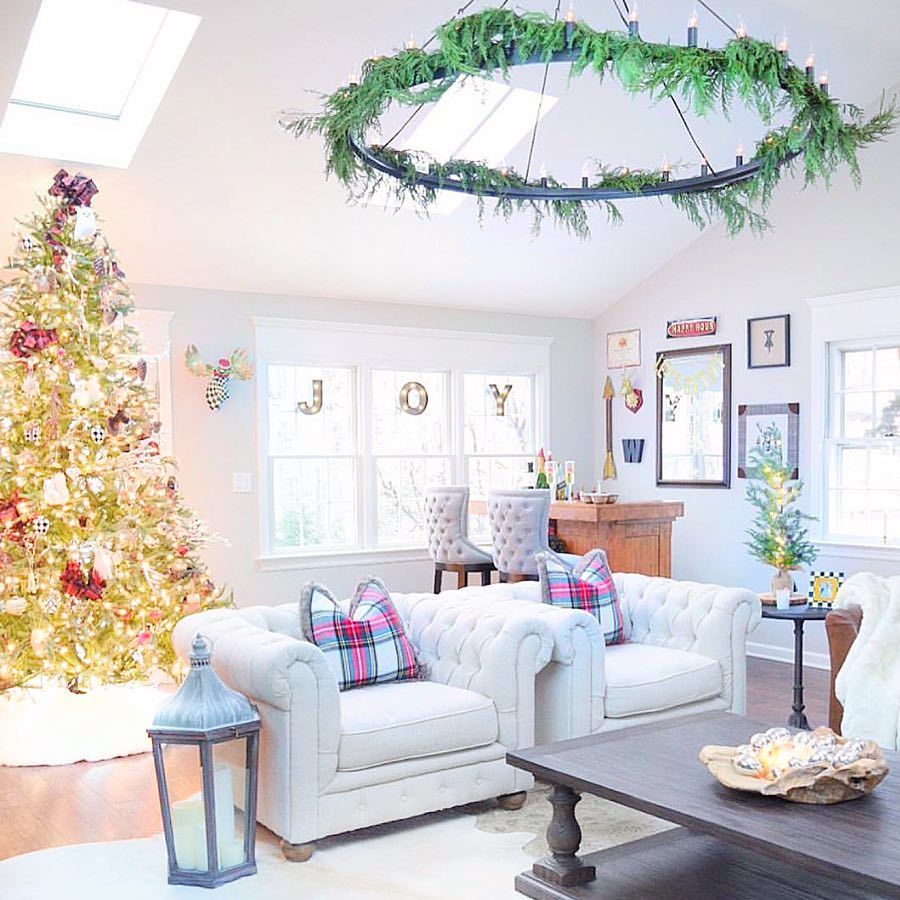 Greenery can be used to accentuate furnishings and works of art. You may make your living room festive and fragrant by searching your space for ways to add some seasonal flair to commonplace items. Pick up some greenery at your neighborhood garden center, and then add festive touches like ribbon, ornaments, and pinecones to the boughs. GL Contemporary in Nuevo Leon, Mexico by Bernardo Pozas Residential Design
7. Simple and Chic
The ideal setting for a refined and chic Christmas center is a white room. To avoid creating contrast, stick to a tight color scheme of reds, whites, and gold for your Christmas tree motif. Use foliage liberally and adorn it with crisp, white touches like lovely mistletoe or delicate snowberries. South Harbor Residence in New York by Blaze Makoid Architecture
8. Add a Touch of Holiday Scent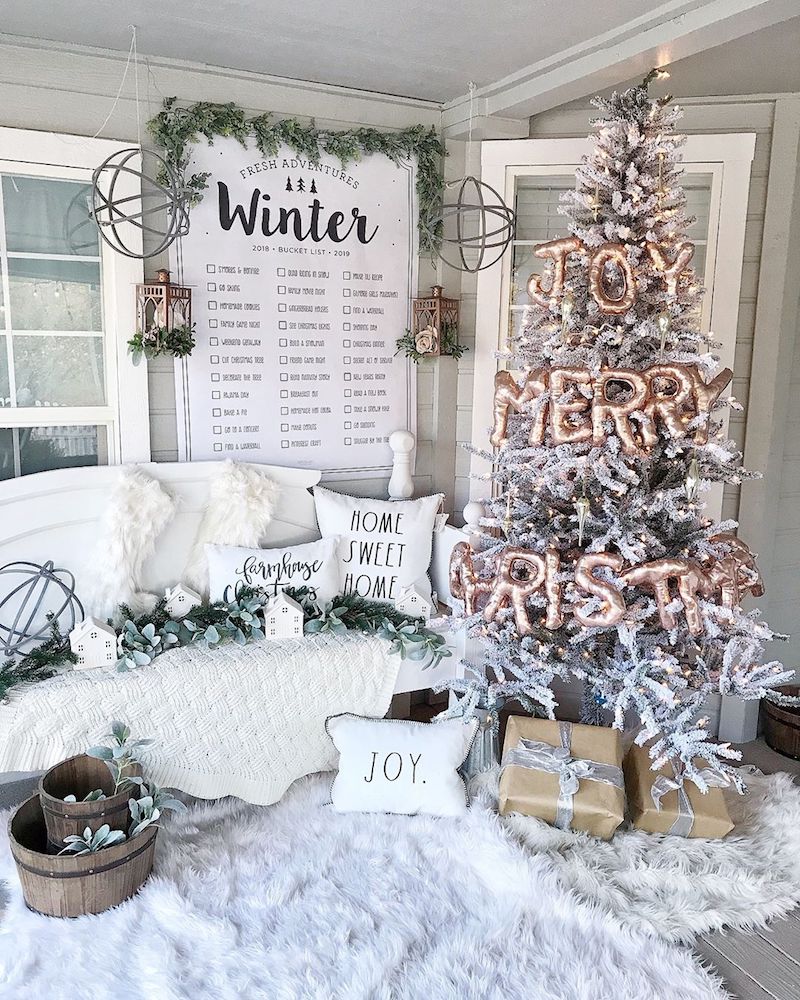 Use fresh foliage to fill your living room with the aroma of Christmas, but go for a garland, wreath, centerpiece, or swag rather than a full tree, which requires a lot more upkeep. Discover the eight different types of holiday greenery that are seasonally offered at garden centers to adorn your home space. In this house, the formal living room is balanced by a wild garland and a contemporary painting. GL Contemporary in Nuevo Leon, Mexico by Bernardo Pozas Residential Design
9. Keep it Low-key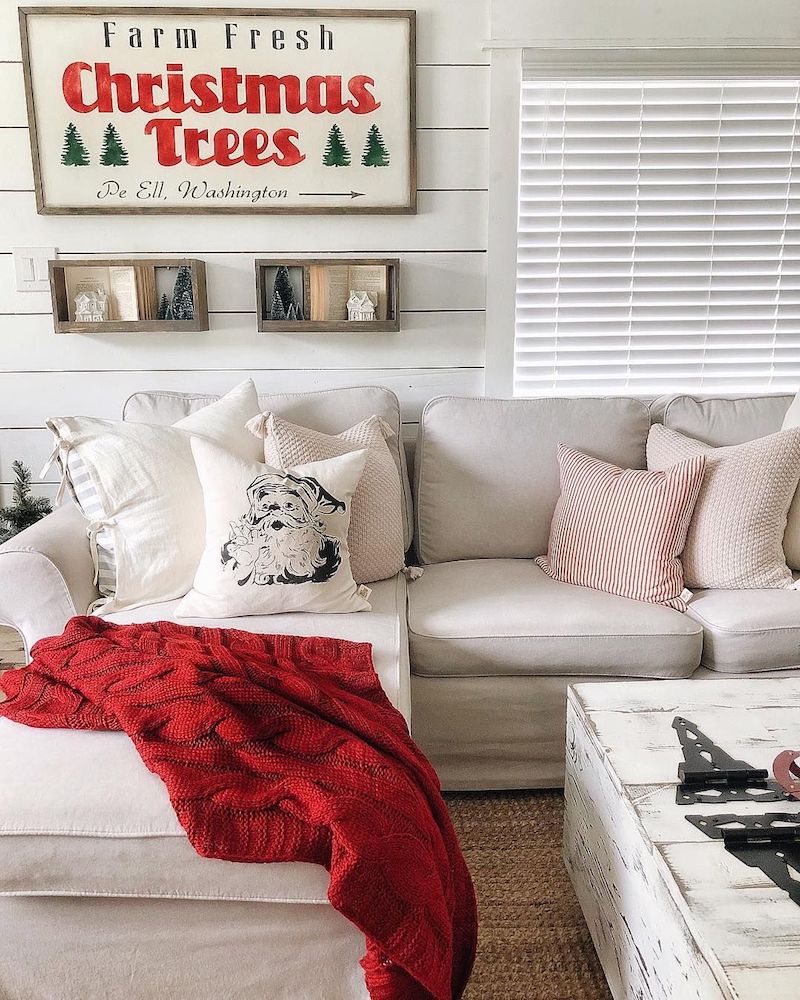 Christmas is a busy season, so it's important to make your living room a relaxing space for you and your guests. Delivering successful living environments requires designing areas that invite visitors and hosts to unwind together and dissolve formal boundaries. Giving the seating spaces plenty of blankets and cushions will promote relaxing downtime, and they also go well with the farmhouse Christmas decor ideas. Majestic Mediterranean Estate in Granada Hills on Market for $11.6 Million
10. Be Neutral and Natural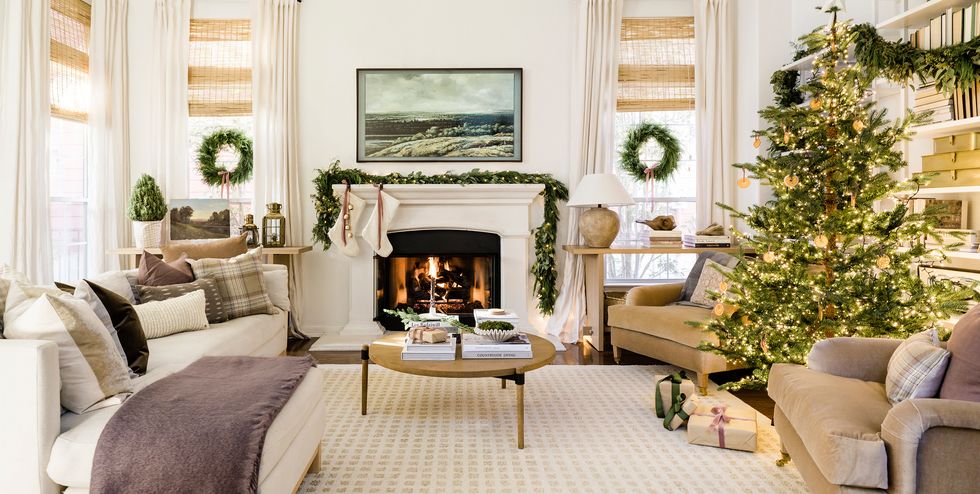 You can still create a festive space without over-the-top Christmas bling. This house with views of ancient live oak trees, so homeowner chose to bring the outside in with unadorned greenery for a more seamless experience. Fragrant cedar garlands frame the living room's stunning architecture punching up this neutral living room with the traditional green of the holidays. South Harbor Residence in New York by Blaze Makoid Architecture
11. Draw Inspiration From Art
If statement artwork is the focal point of your living room, consider building your holiday décor around it. Here, the Christmas tree is decorated to coordinate with the room's existing oversized abstract painting, helping the room retain its modern, cohesive look. The beauty of Christmas trees is that they allow us express our personal style, from modern to traditional. Spectacular Classic Coastal Residence in Naples listed for $7.7 Million
12. Put Meaning Into It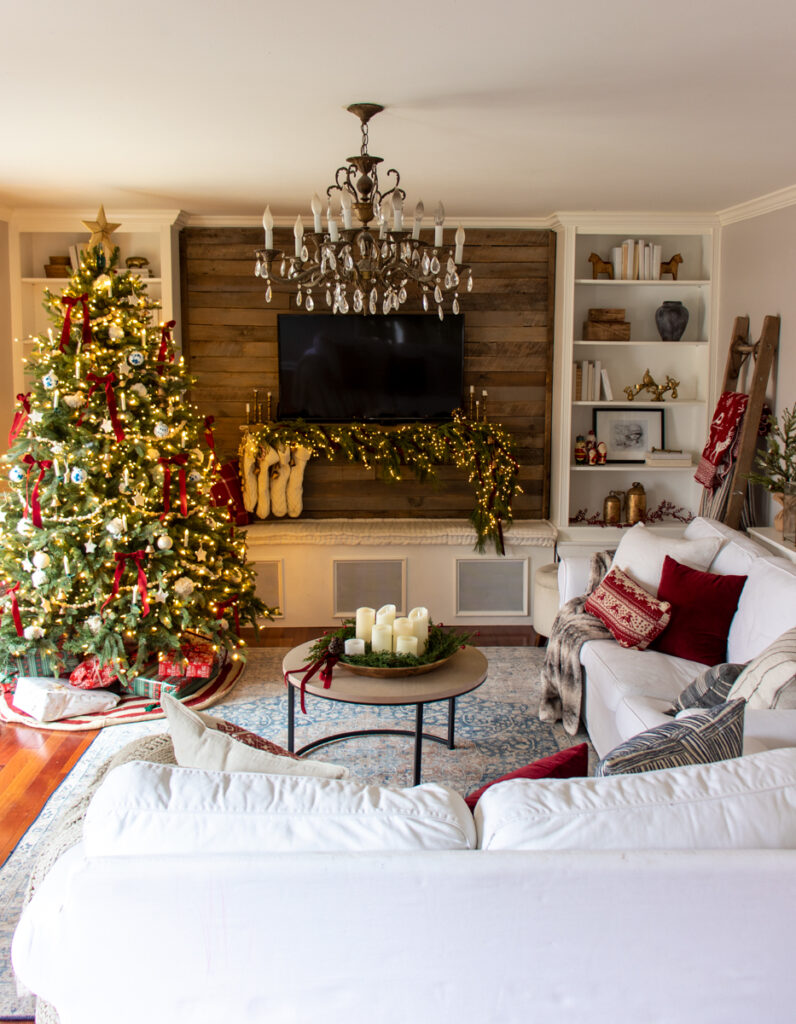 Decorate your home to honor your family. Family-made heirlooms foster a strong sense of connection to the season. Future generations will be able to inherit these needlepoint stockings made by family members as well as Christmas memories. Olana Residence in Martis Camp on Market for $3.8 Million.
You can truly have fun expressing yourself for Christmas in the living room of your house. Lean on the color scheme you use year-round (such as minimal, bright, or country) and center your holiday décor around this, or give the room completely other feels. You can check another article Top Small Living Room Designs To Make The Most Of Your Space for more living room ideas.
More Ideas For Living Room:
---
Thousand of high quality images of Living room and more you can see at Livingroom Gallery.