Date of Publishing:
Architecture Design of Louzada House
Description About The Project
Louzada House, situated in Tramandaí, Brazil, designed by Galeria 733 to ensure privacy while maximizing views of the surrounding trees and lagoon. The house features two wings, one for social activities and the other for intimate spaces, connected by a central axis and internal garden. A veranda extends diagonally from the interior, enhance the connection with the trees. While the garage cleverly integrated into the design. The upper floor includes a small mezzanine and a terrace for enjoying the exceptional natural surroundings.
On the other hand, the use of exposed concrete and brick contributes to the house's non-urban and rustic character, reminiscent of both beach and country houses. Natural wood also employed to capture the essence of this type of residence. Despite the rustic elements, the interior finishes and technological systems ensure comfort and convenience for the residents.
The design of this house embodies the principles of proportion, modulation, and molding, harmonizing the different architectural elements. The facades carefully composed, with the North and South sides being more intimate and feature solid gables. While the East side emphasizes the physiognomy with a play of full and empty elements. The West facade is open and exuberant, connect with the forest. The meticulous treatment of each architectural element adds to the overall aesthetic appeal, create a contemporary yet rooted in tradition residence that seeks harmony between human life, nature, and architecture.
The Architecture Design Project Information: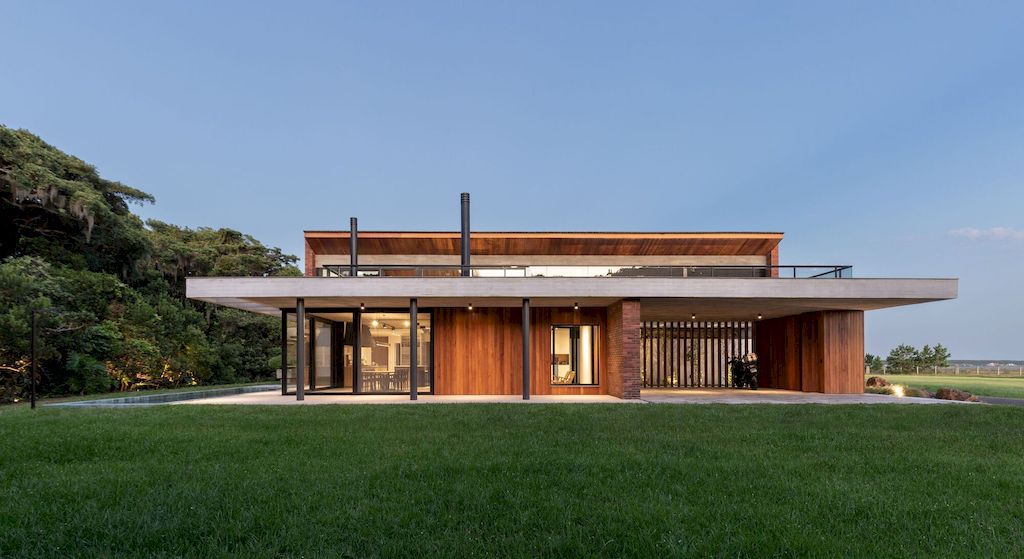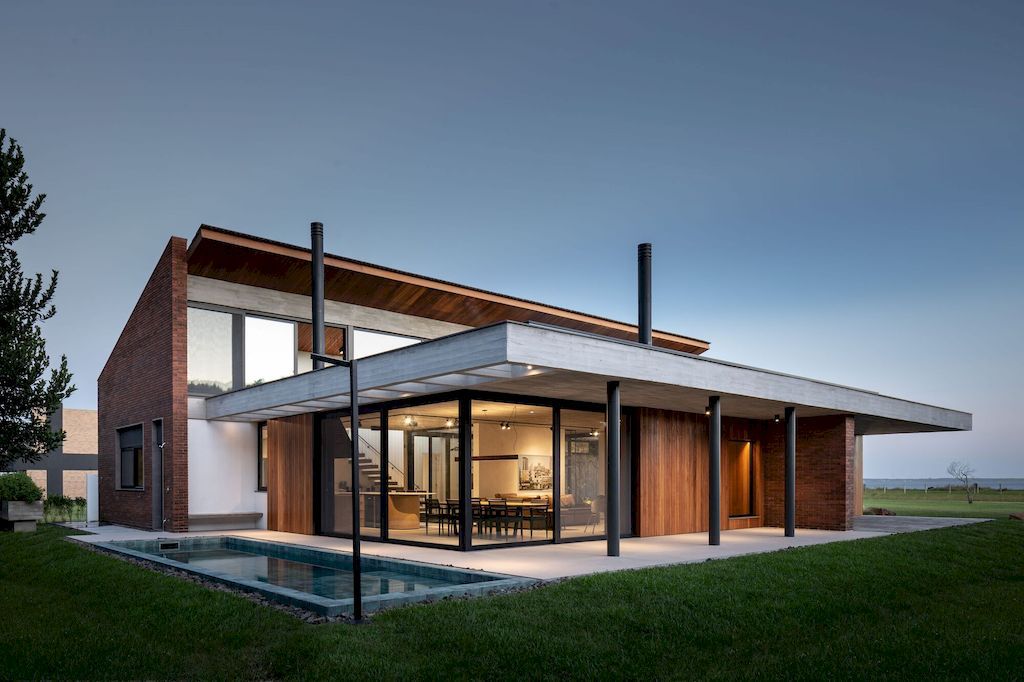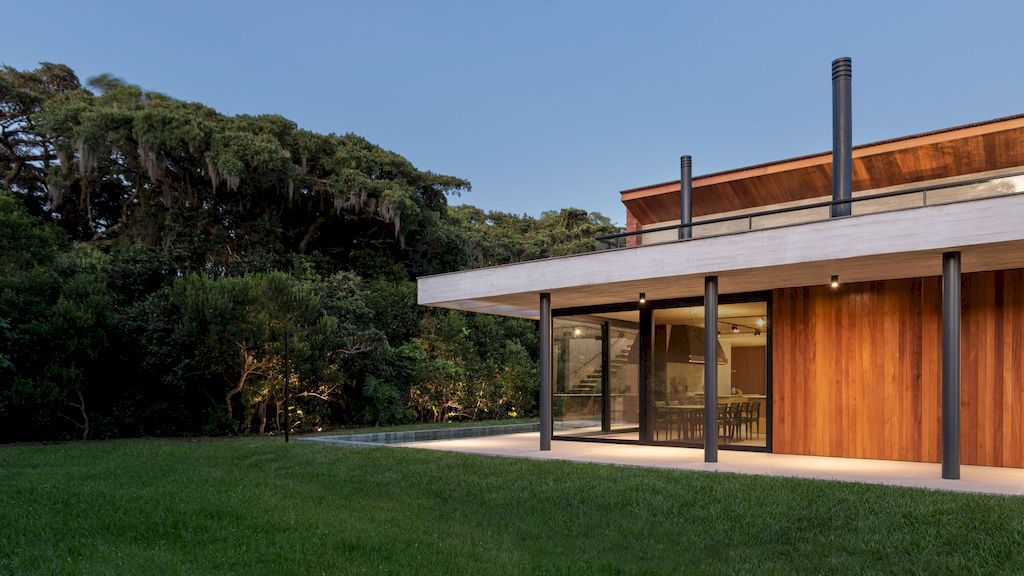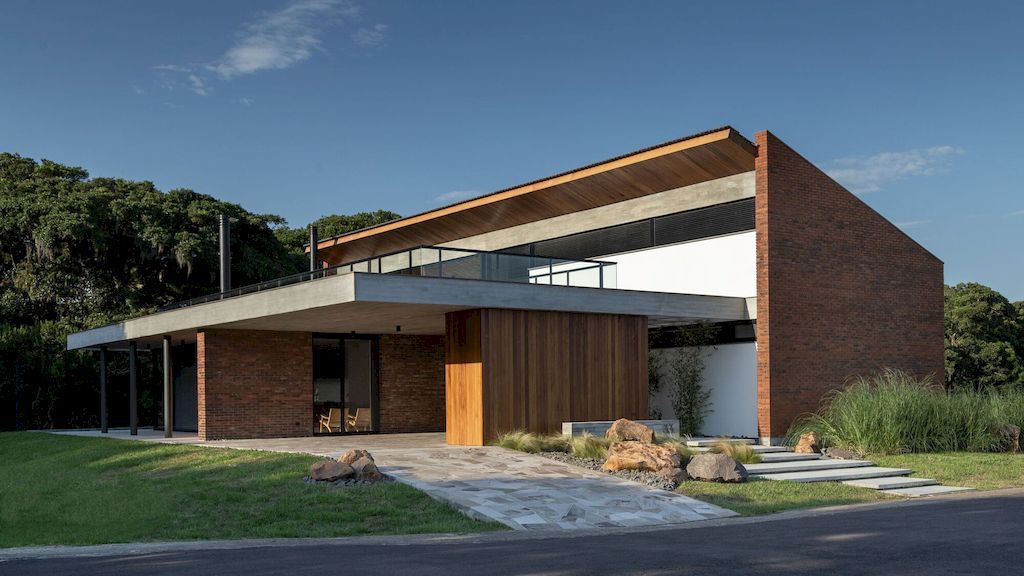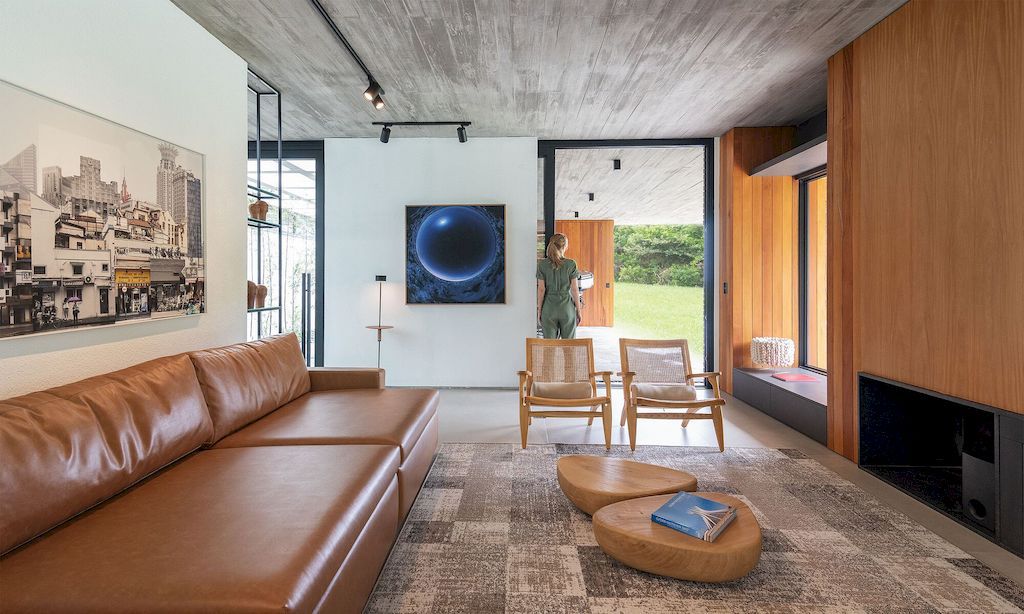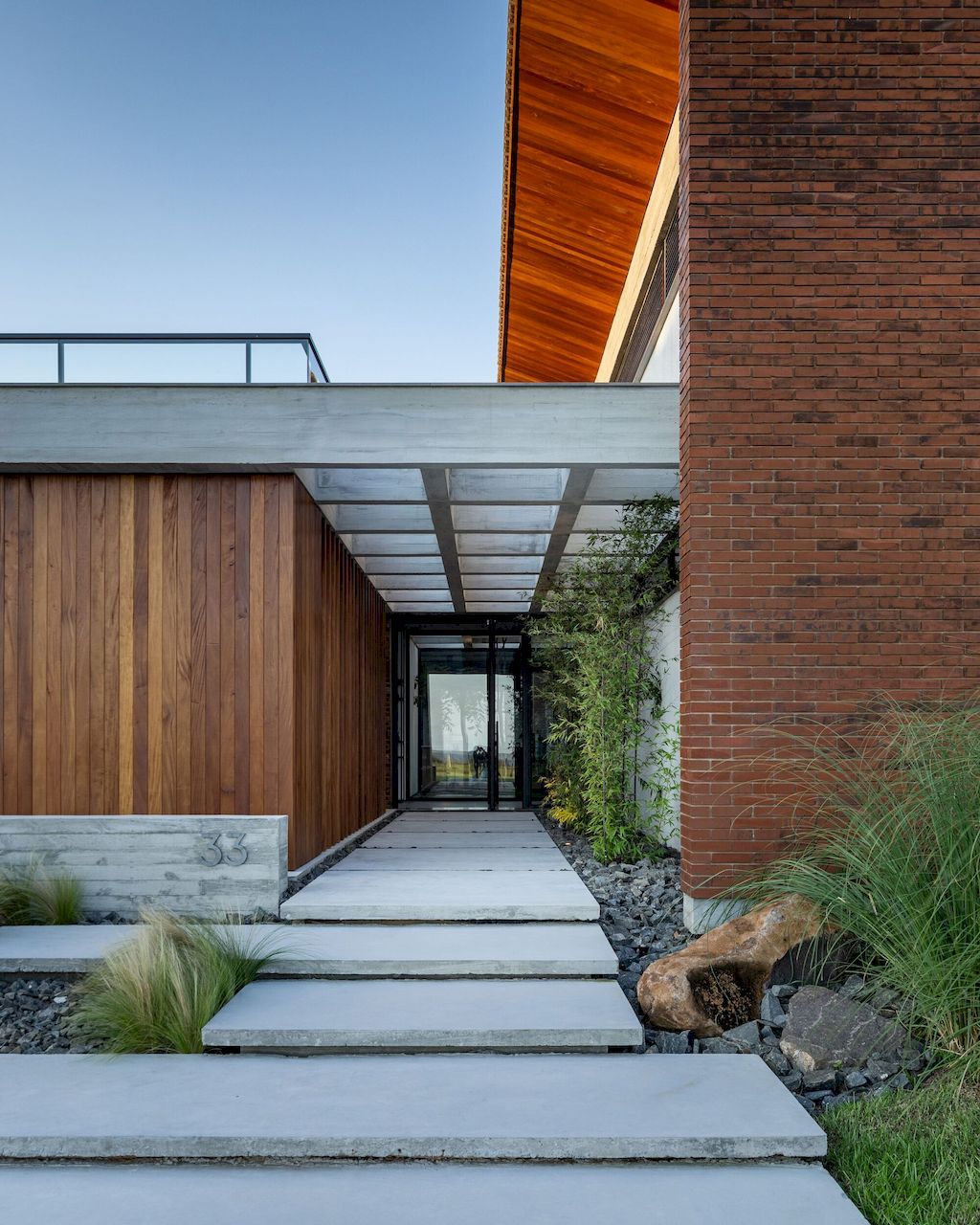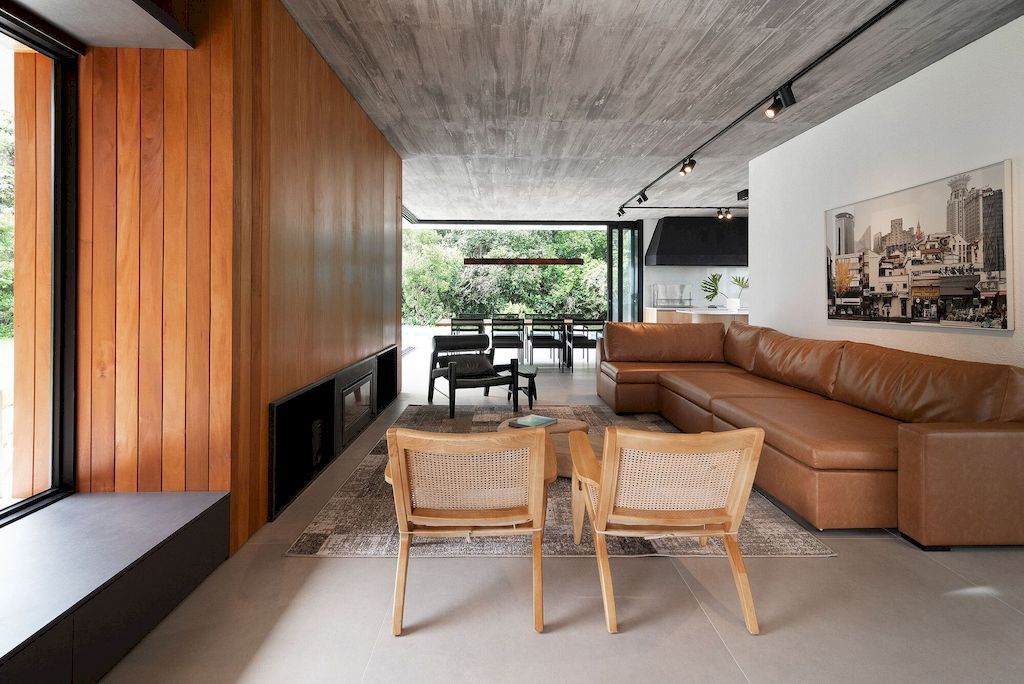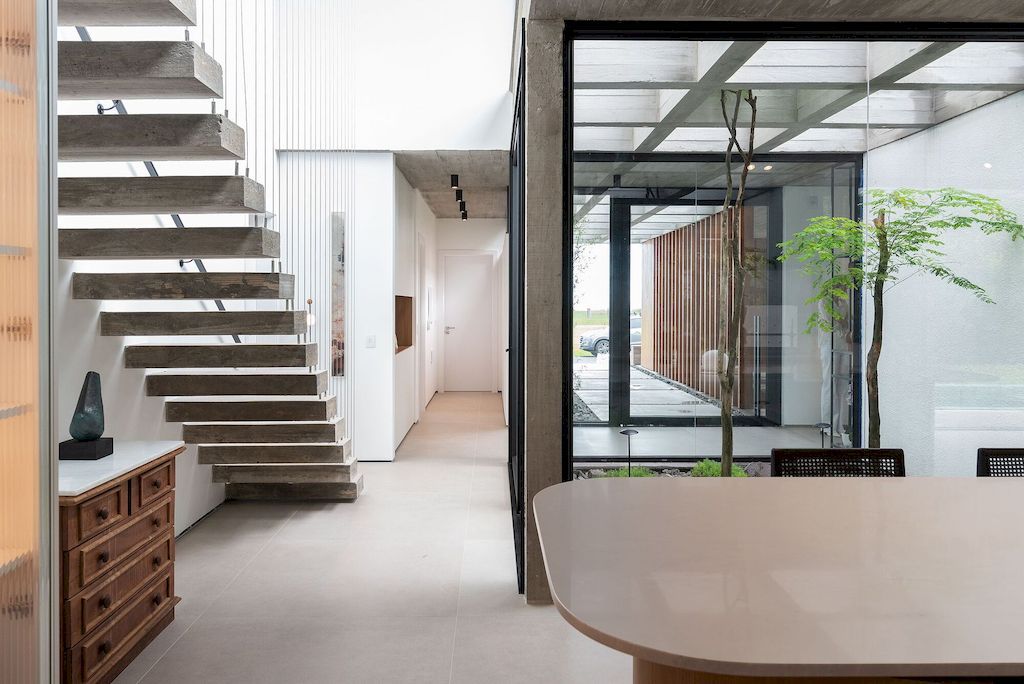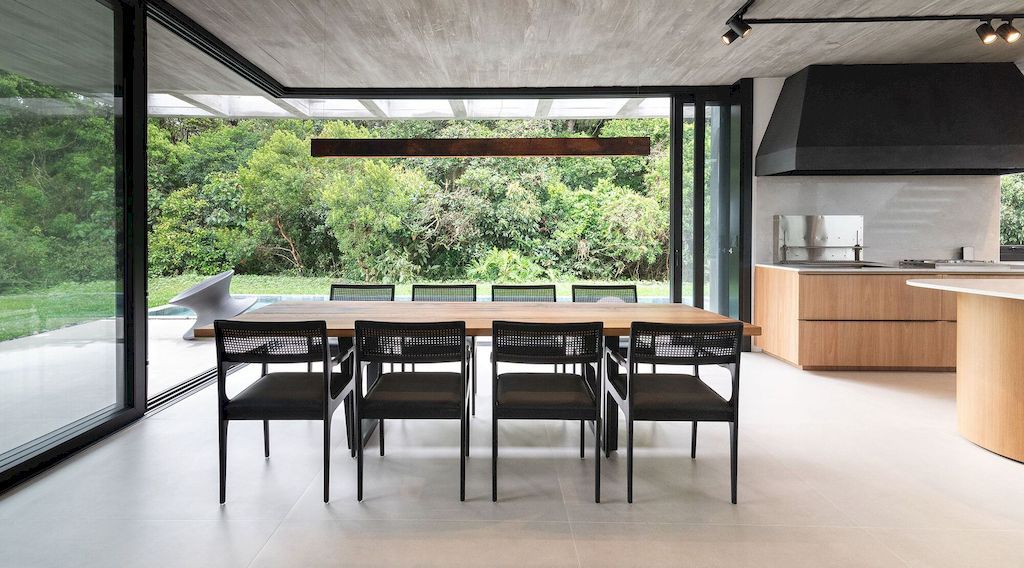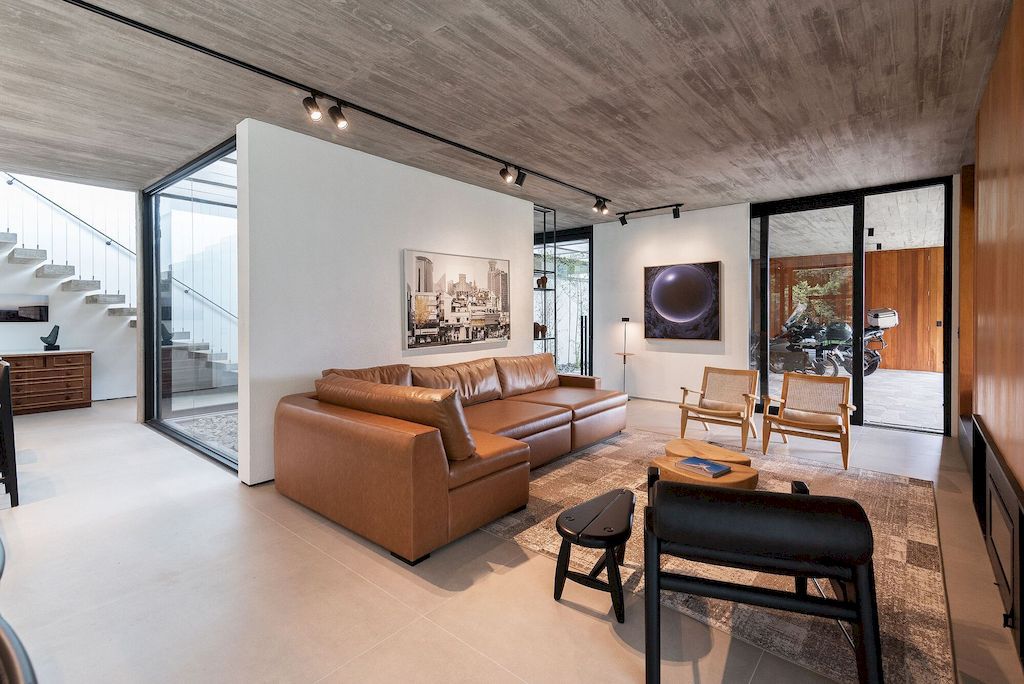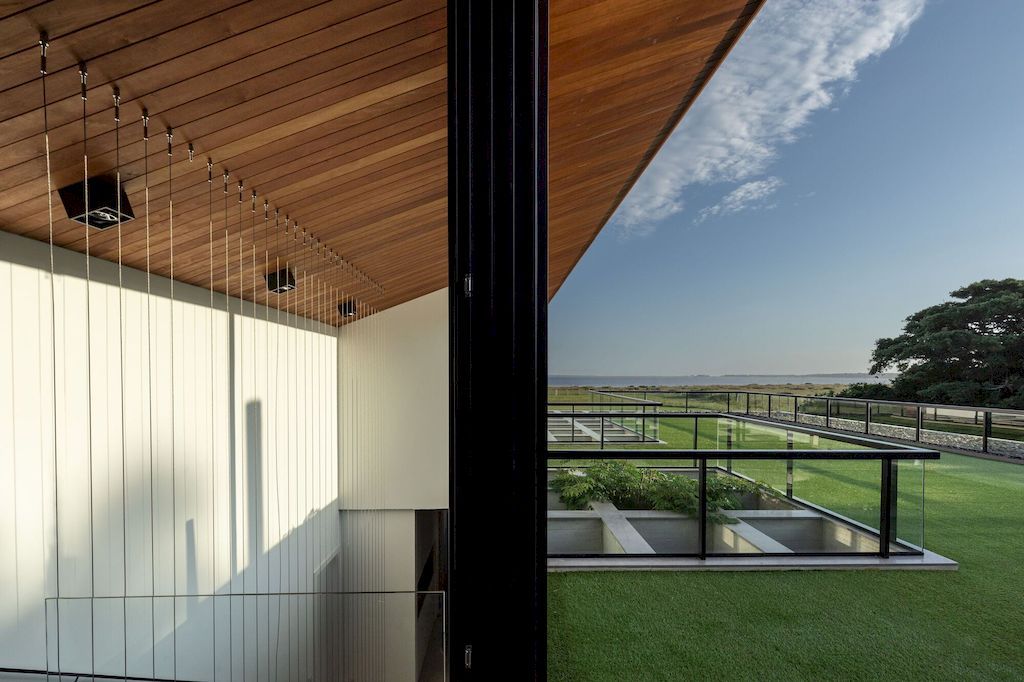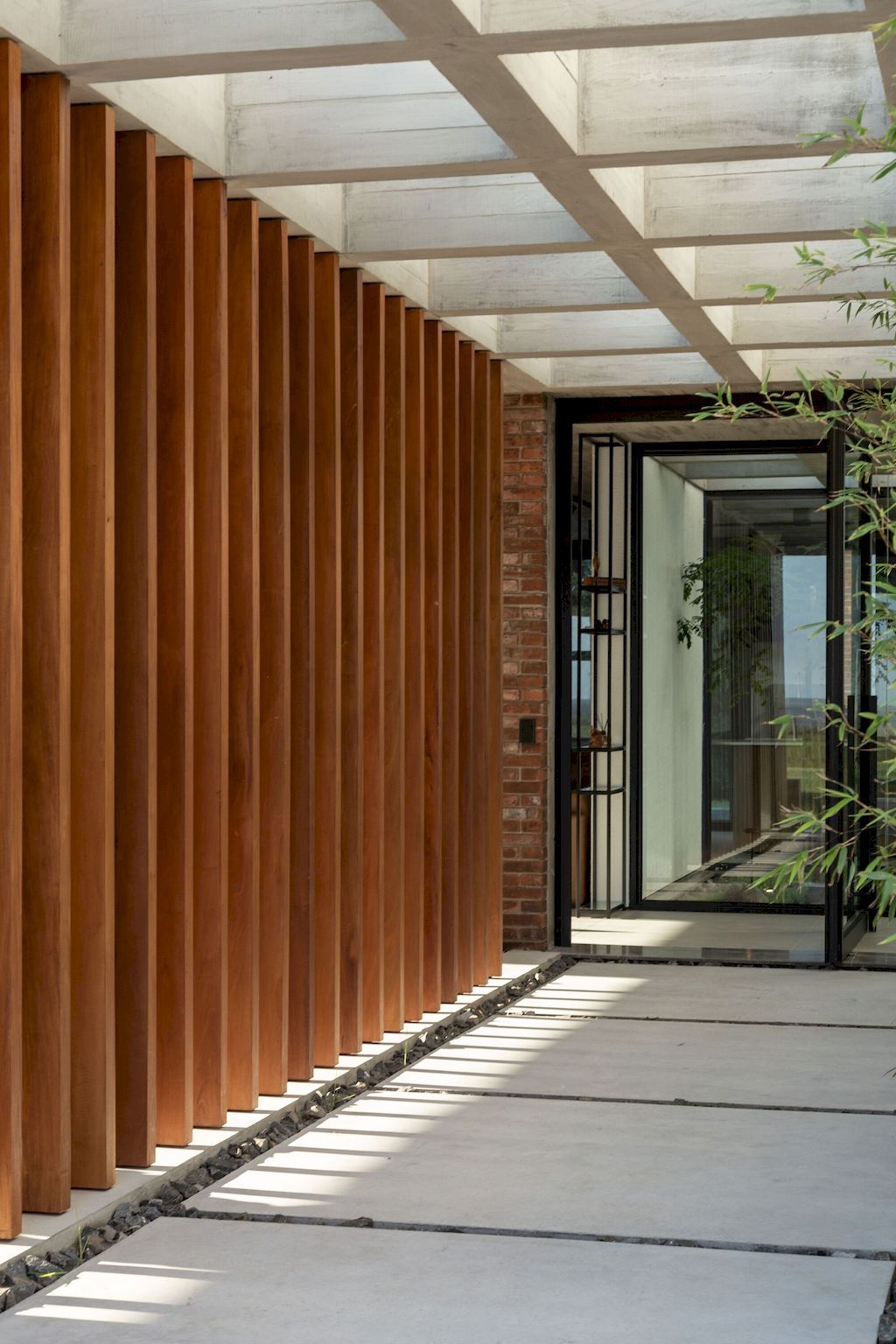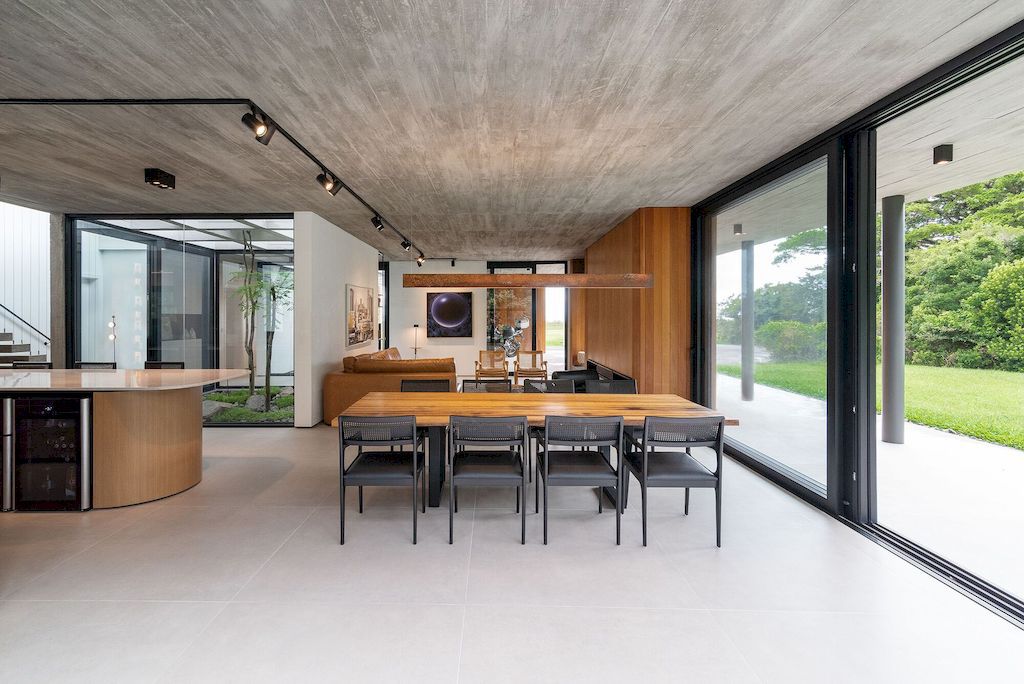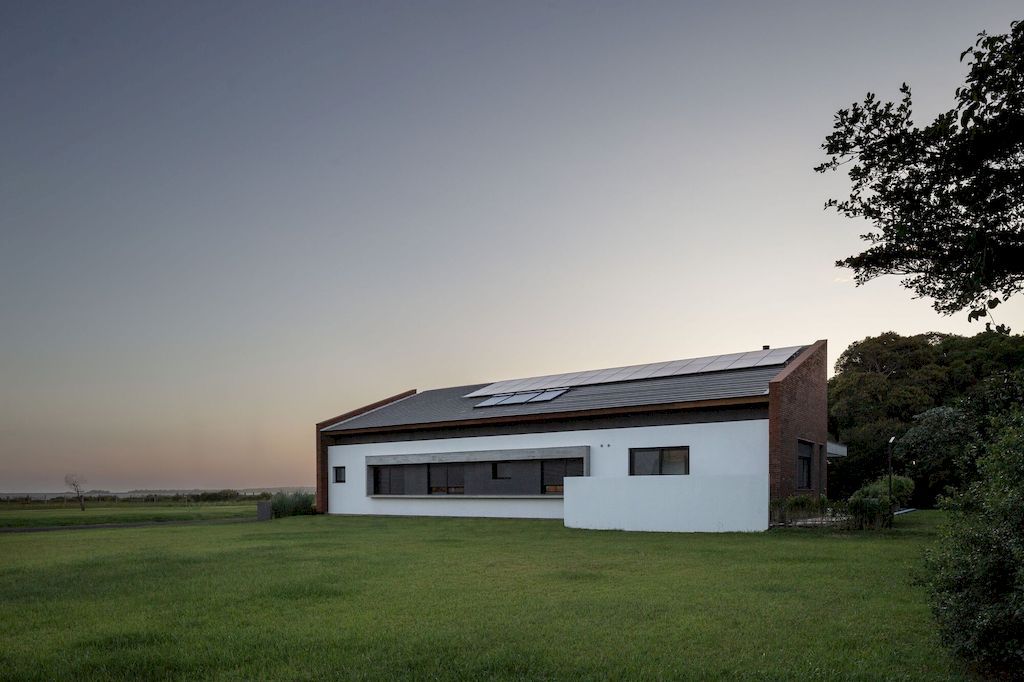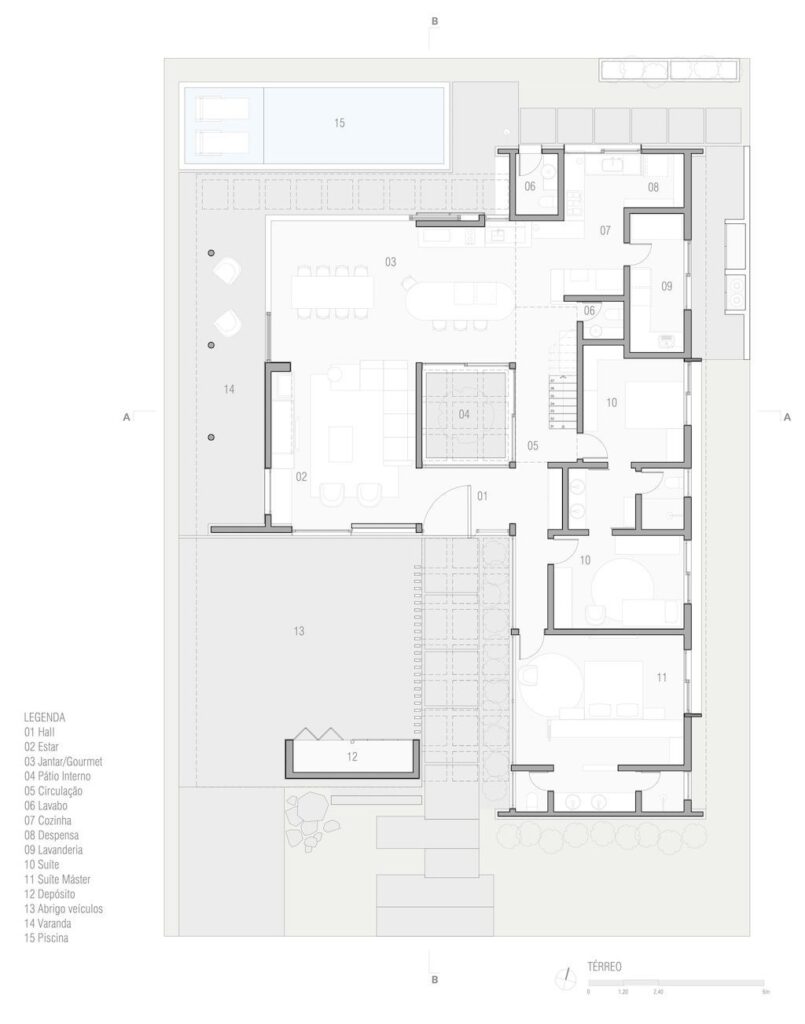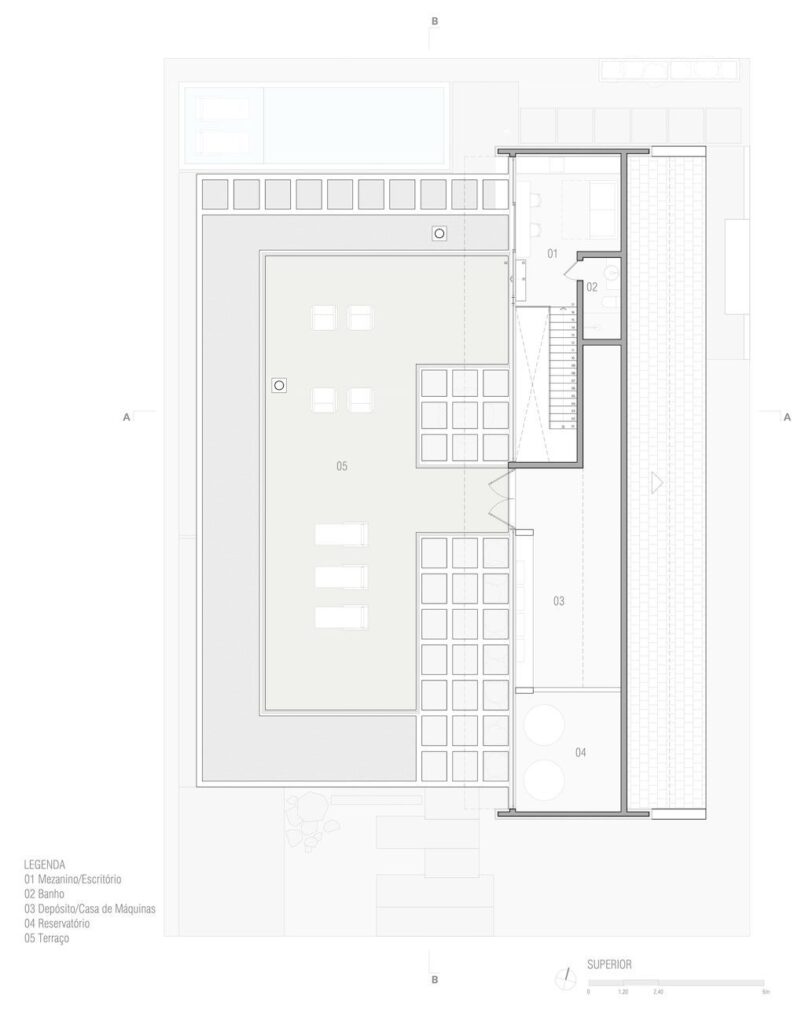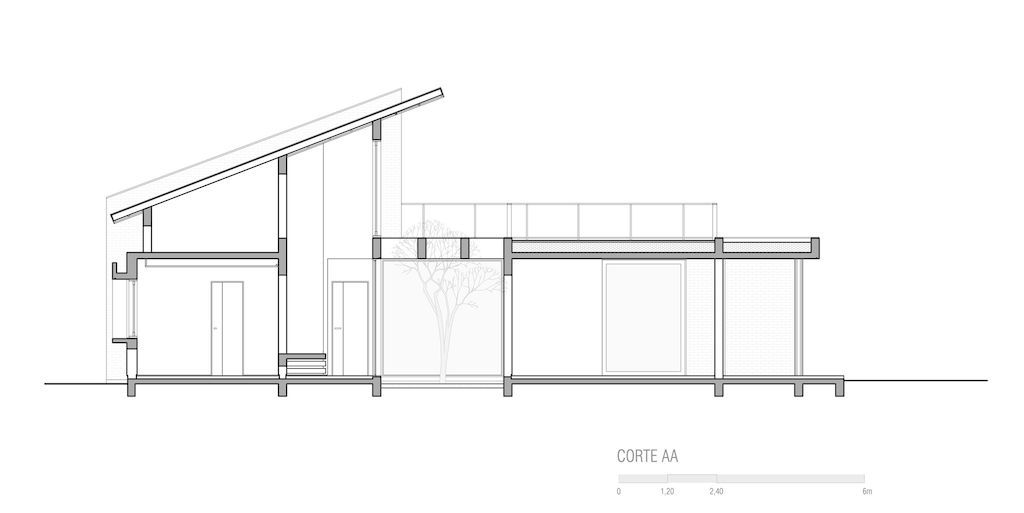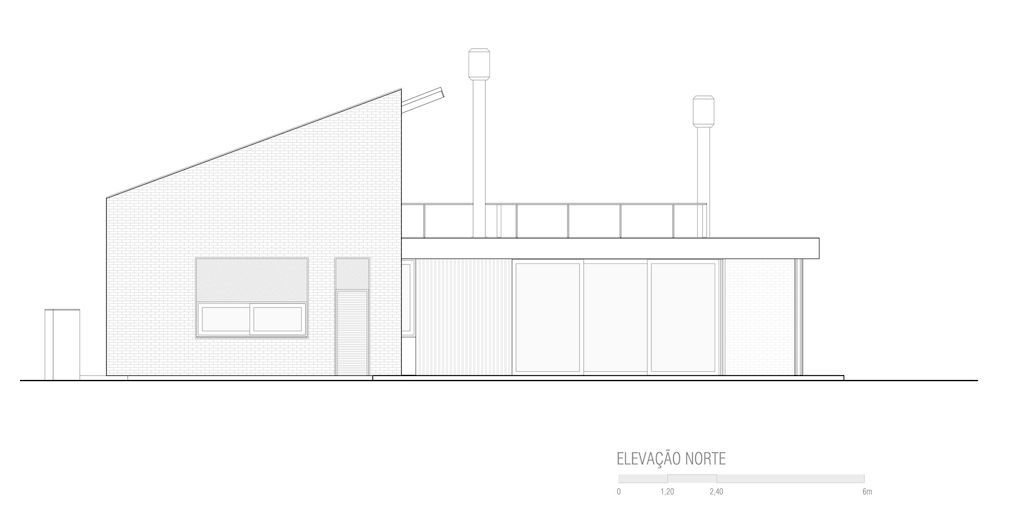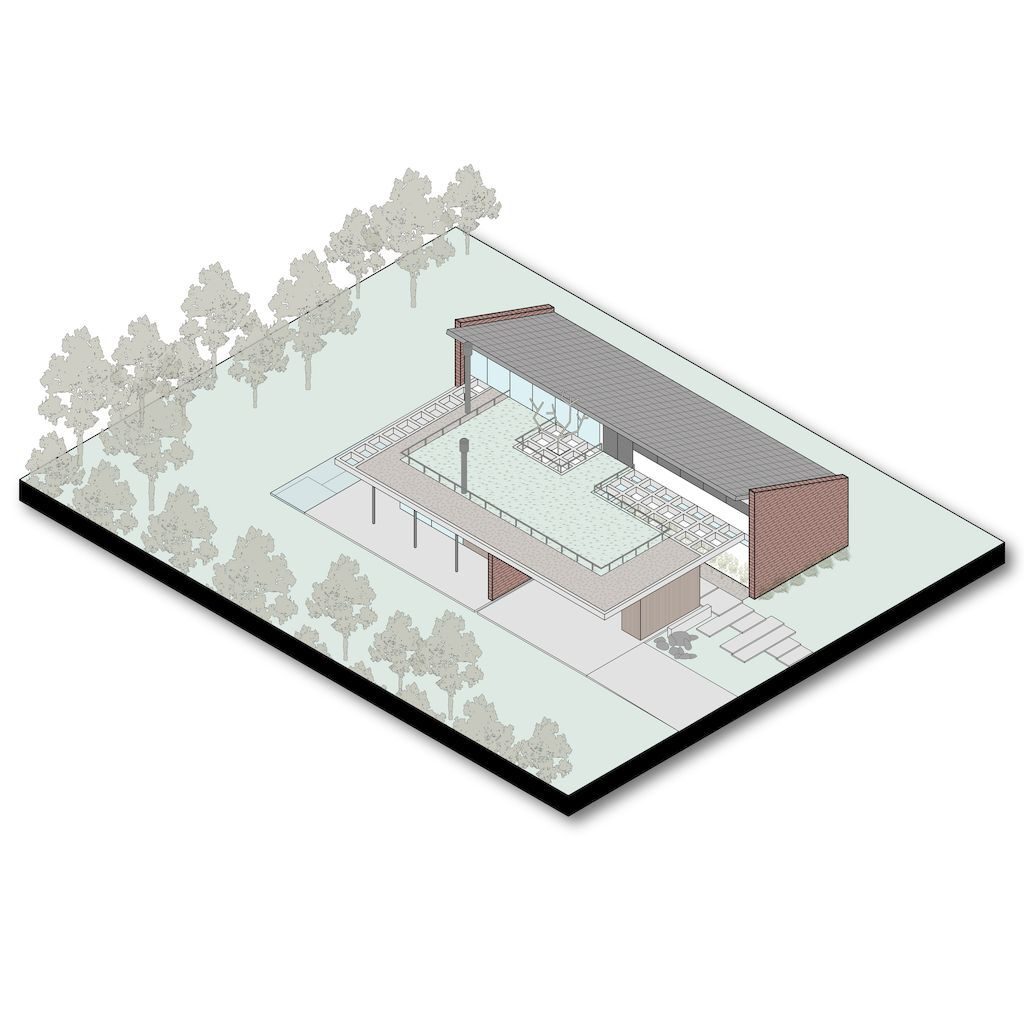 The Louzada House Gallery: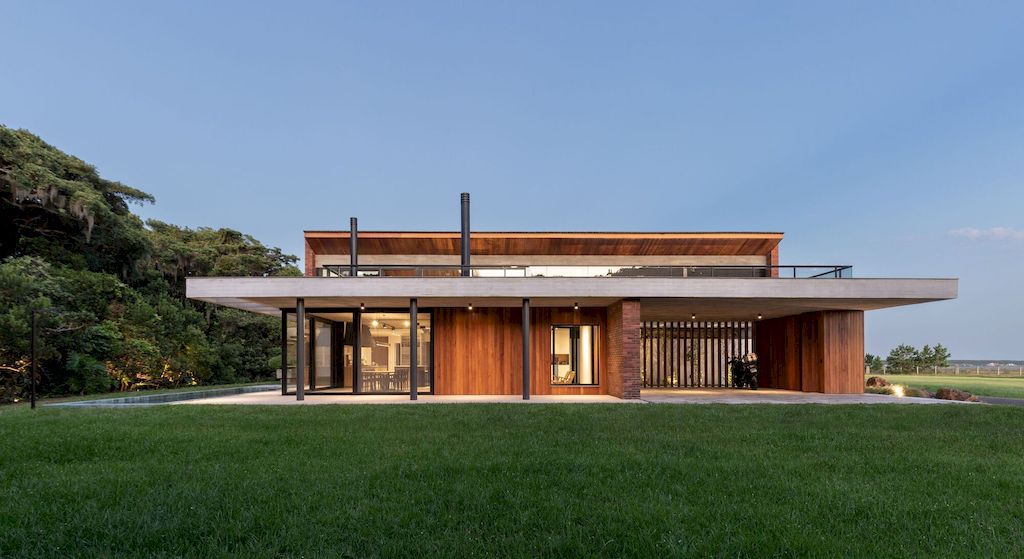 Text by the Architects: Louzada House was built on the South coast of Brazil, in the Maritime Condominium, in Tramandaí. The lot surrounded by exuberant native vegetation on the north and west faces; in the south, an extensive lagoon can be seen on the horizon. Two fundamental requests guided the design decisions: that the house be really private, not exposed to the street, and that the views of the trees and the lagoon be maximized.
Photo credit: Marcelo Donadussi, Christiano Cardoso | Source: Galeria 733
For more information about this project; please contact the Architecture firm :
– Add: R. Ivoti, 733 – Girassol, Capão da Canoa – RS, 95555-000, Brazil
– Tel: +55 51 99606-0497
– Email: arquitetos.galeria733@gmail.com
More Projects in Brazil here:
---