Date of Publishing:
Architecture Design of Suspension House
Description About The Project
Suspension House designed by Fougeron Architecture, is one of those rare architectural statements that only comes along once in a generation. The combination of site, vision, and skill is so often squandered, but the San Francisco – based architect Anne Fougeron has translated her clients' desires into spectacular reality. Also, respecting the wildness of the site without compromising on the clarity of the design.
The existing house occupies the kind of site that is not only rare but actually forbidden. So Fougeron and her team had to make the most of the opportunity. The original house had to be retrofitted with new structure to support the load of the new additions. All while touching only lightly on the ground. In addition to this, the goal with this unique site was to enhance the relationship of the structure to the nearby bodies of water and the rock face.
To allow for the expansion of the third floor and to remove previous structural columns in the creek bed, a steel structure inserted underneath the existing floors. Rather than hide this support system, it exposed on all the floors. The first two floors' structure and orientation follow the existing house, but the new third floor rotates 90 degrees to better relate to the site. This shift breaks up the mass of the structure, giving some levity and height, while differentiating itself from the lower floors. Once insides, with structural elements and fixtures like the staircase and kitchen finished in dark colors and floors, ceilings, and internal wall planes in white, the house set up as a simple, unassuming frame to the wilderness beyond.
The Architecture Design Project Information: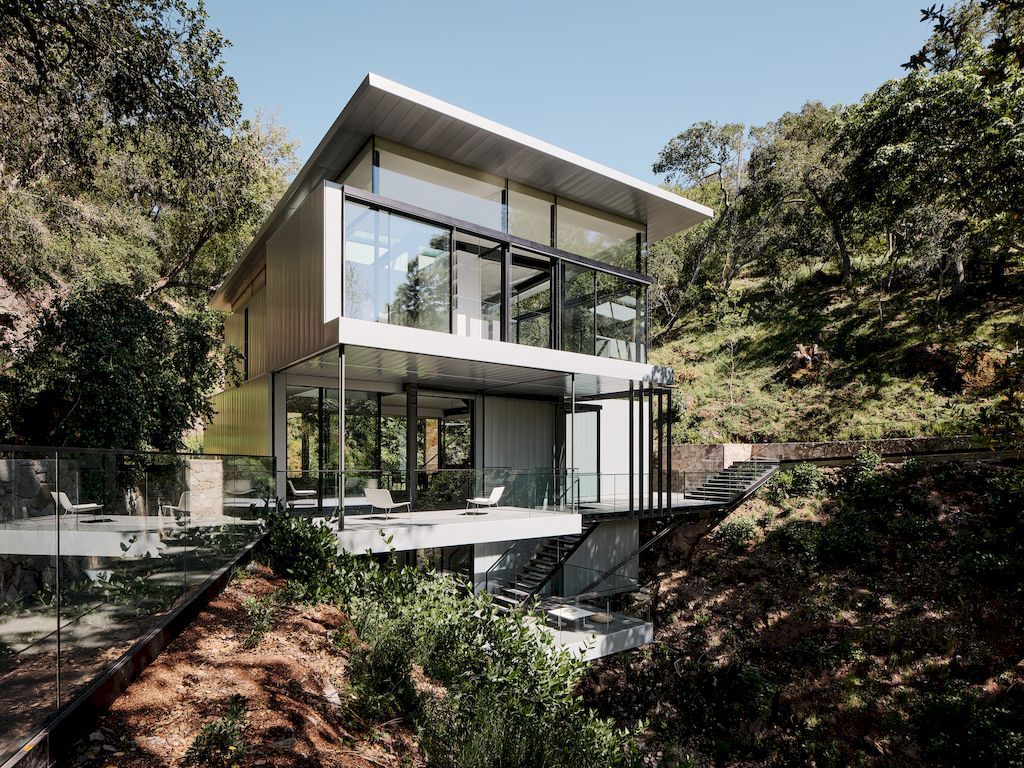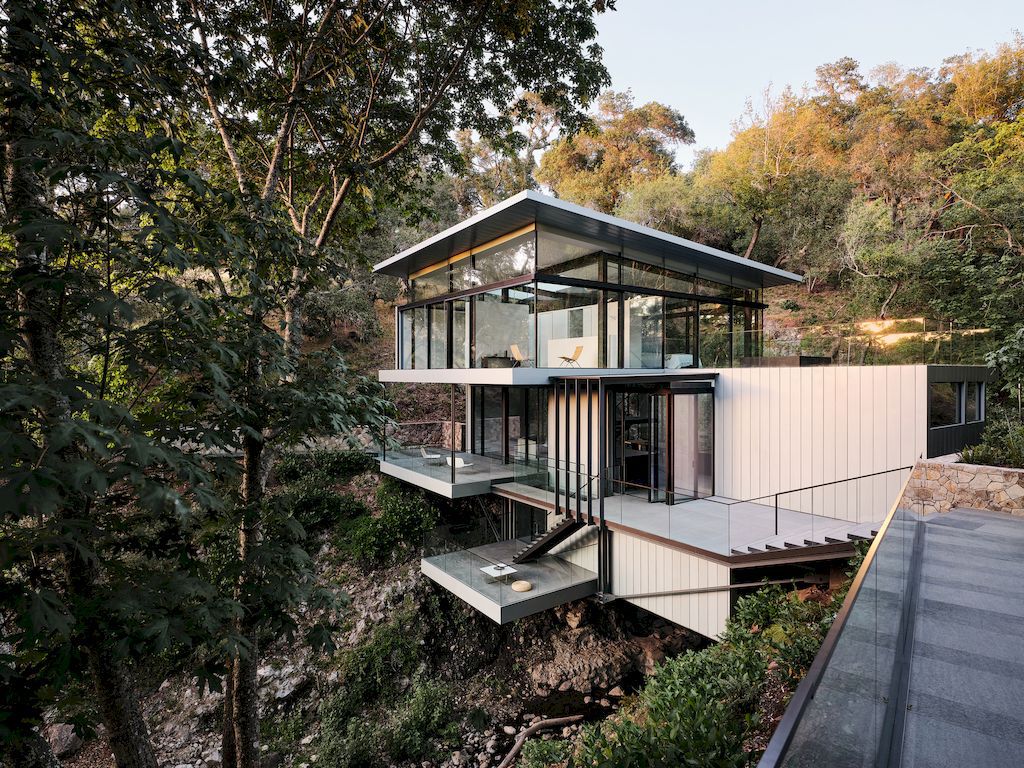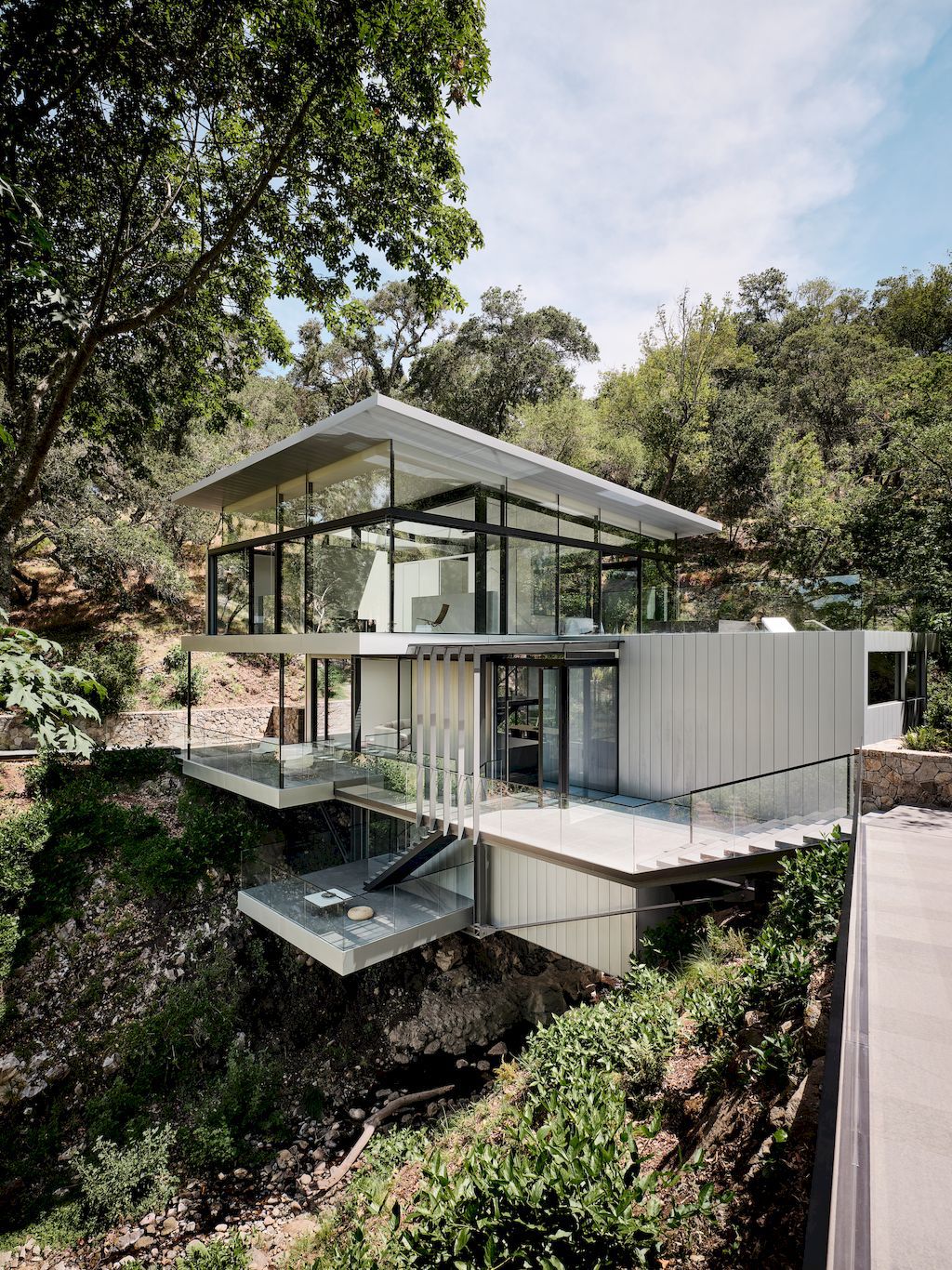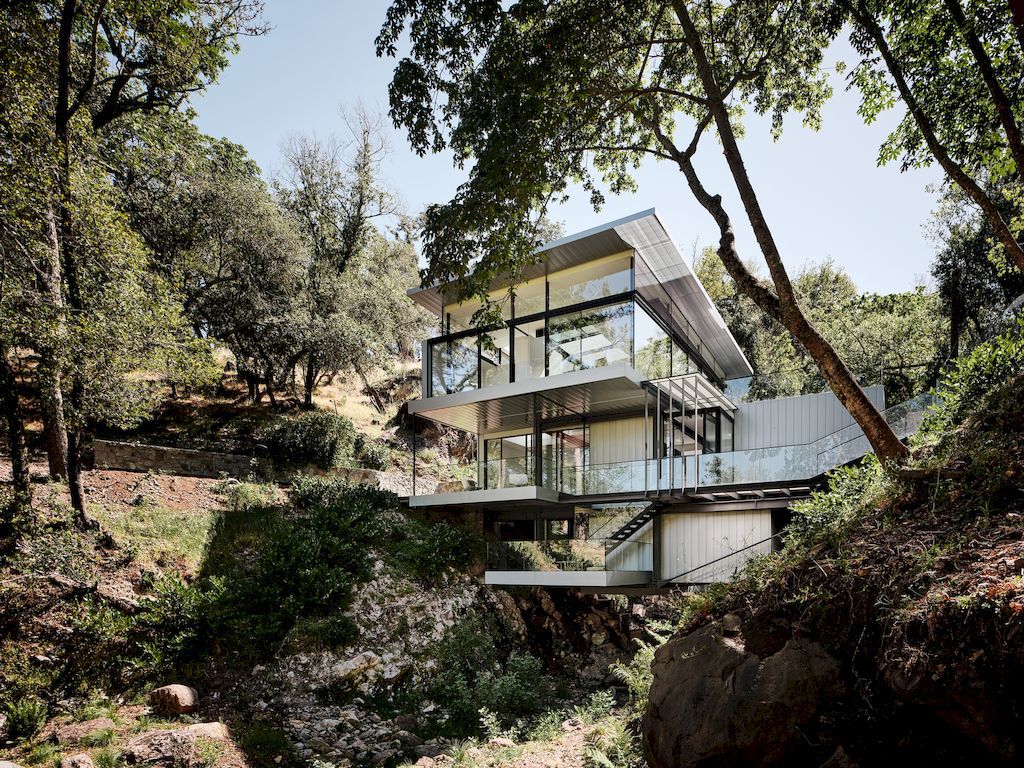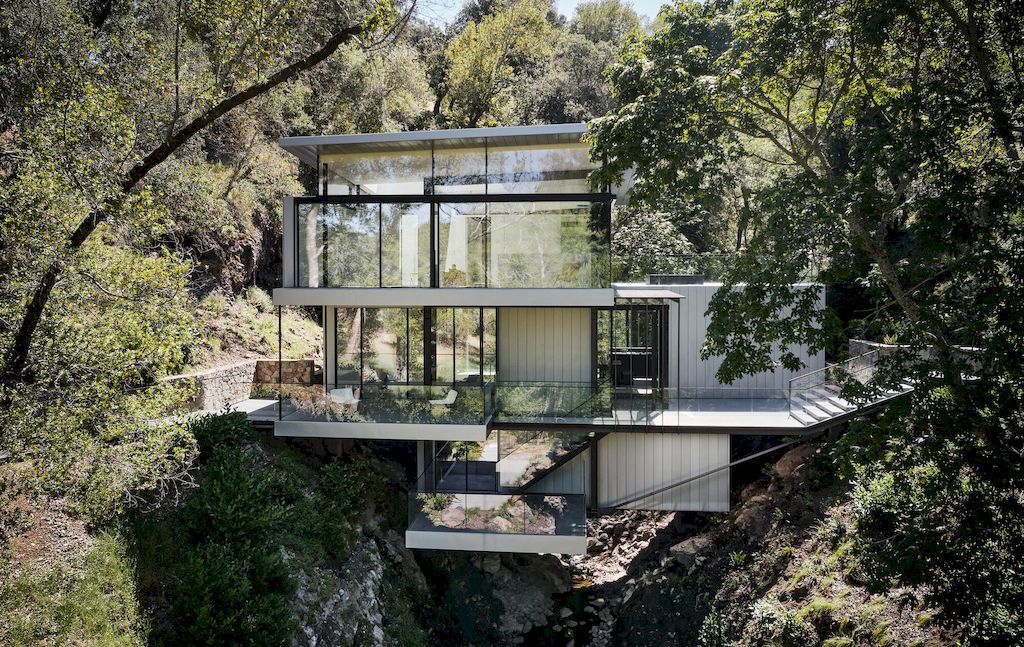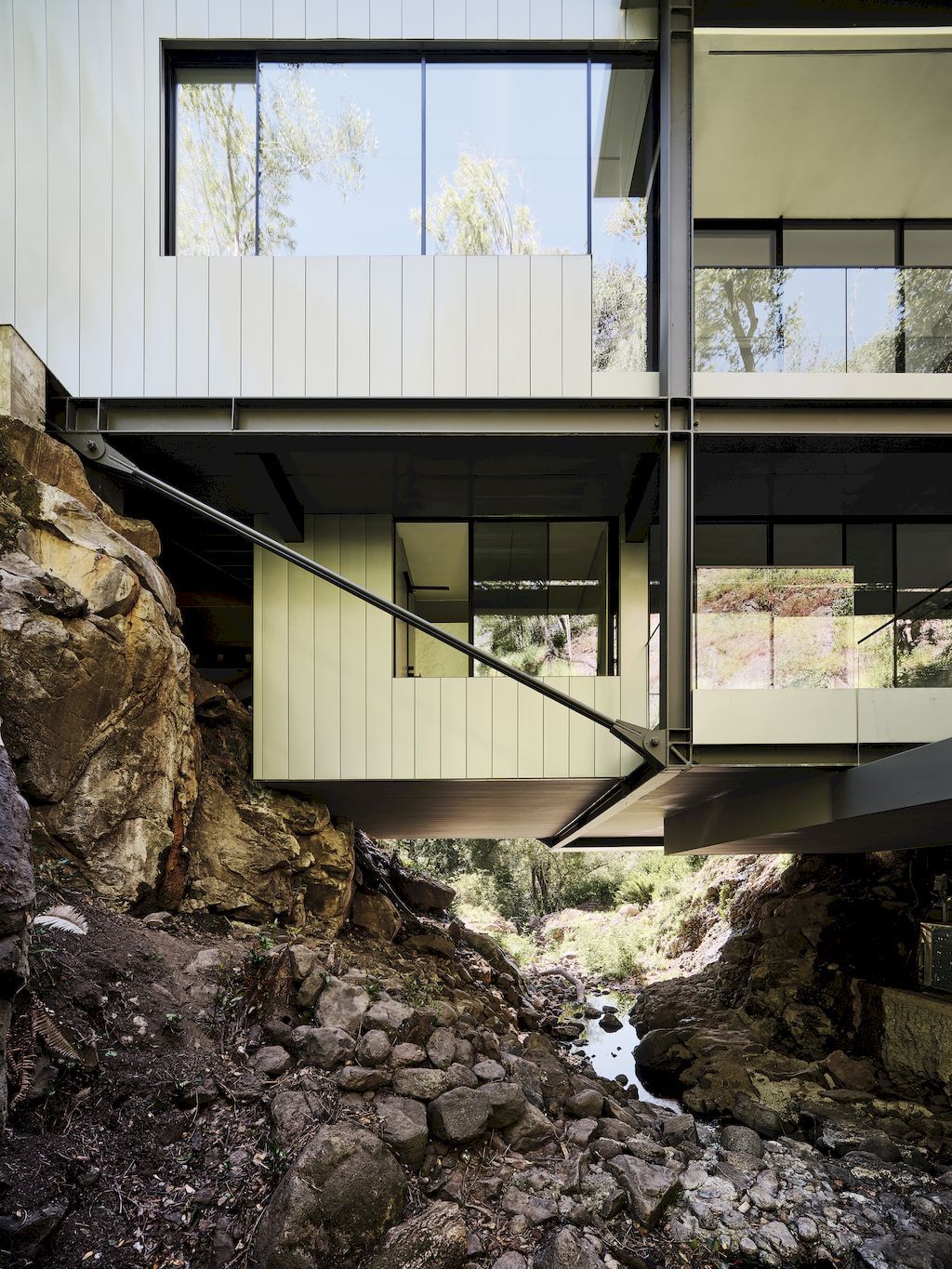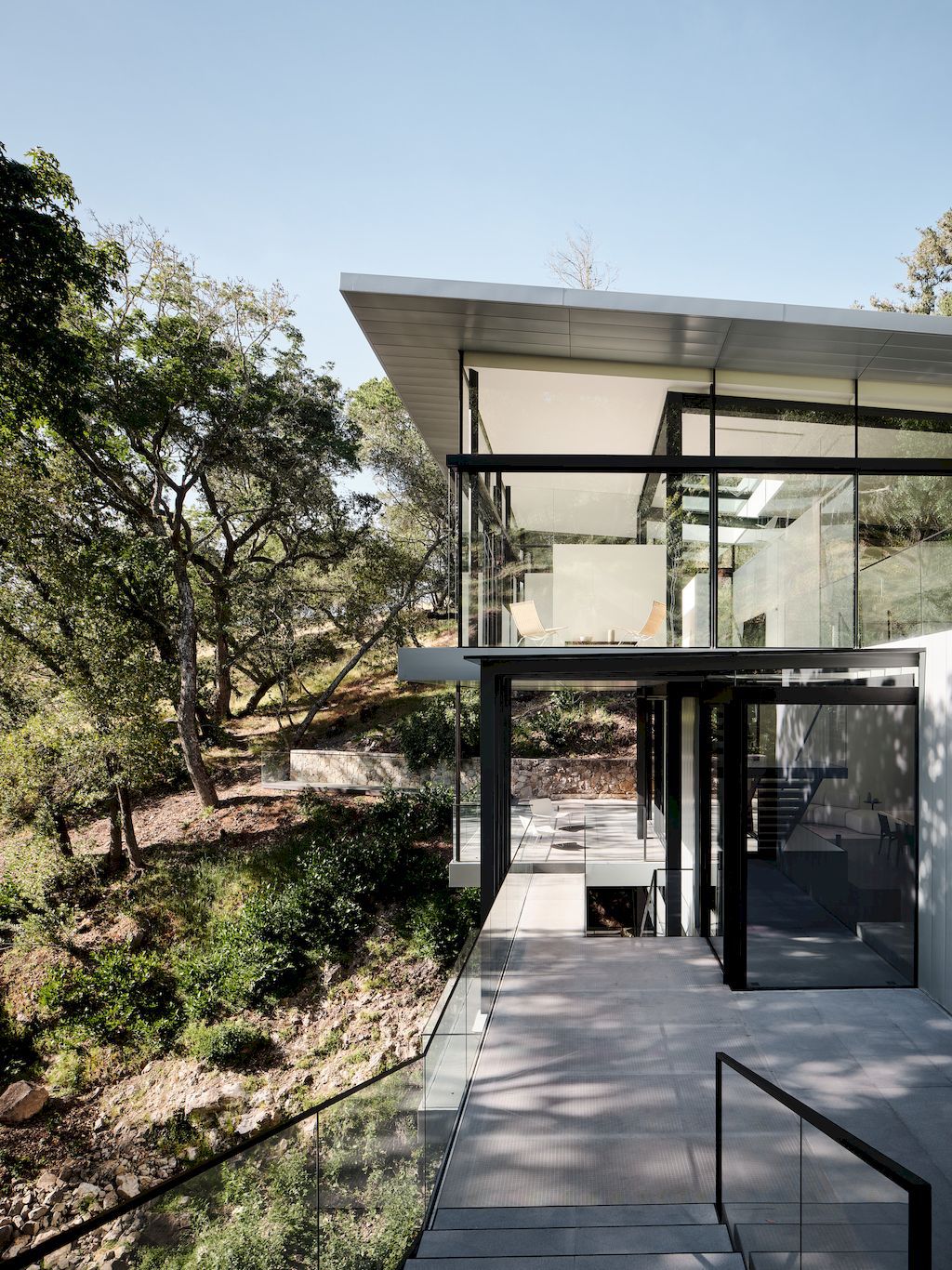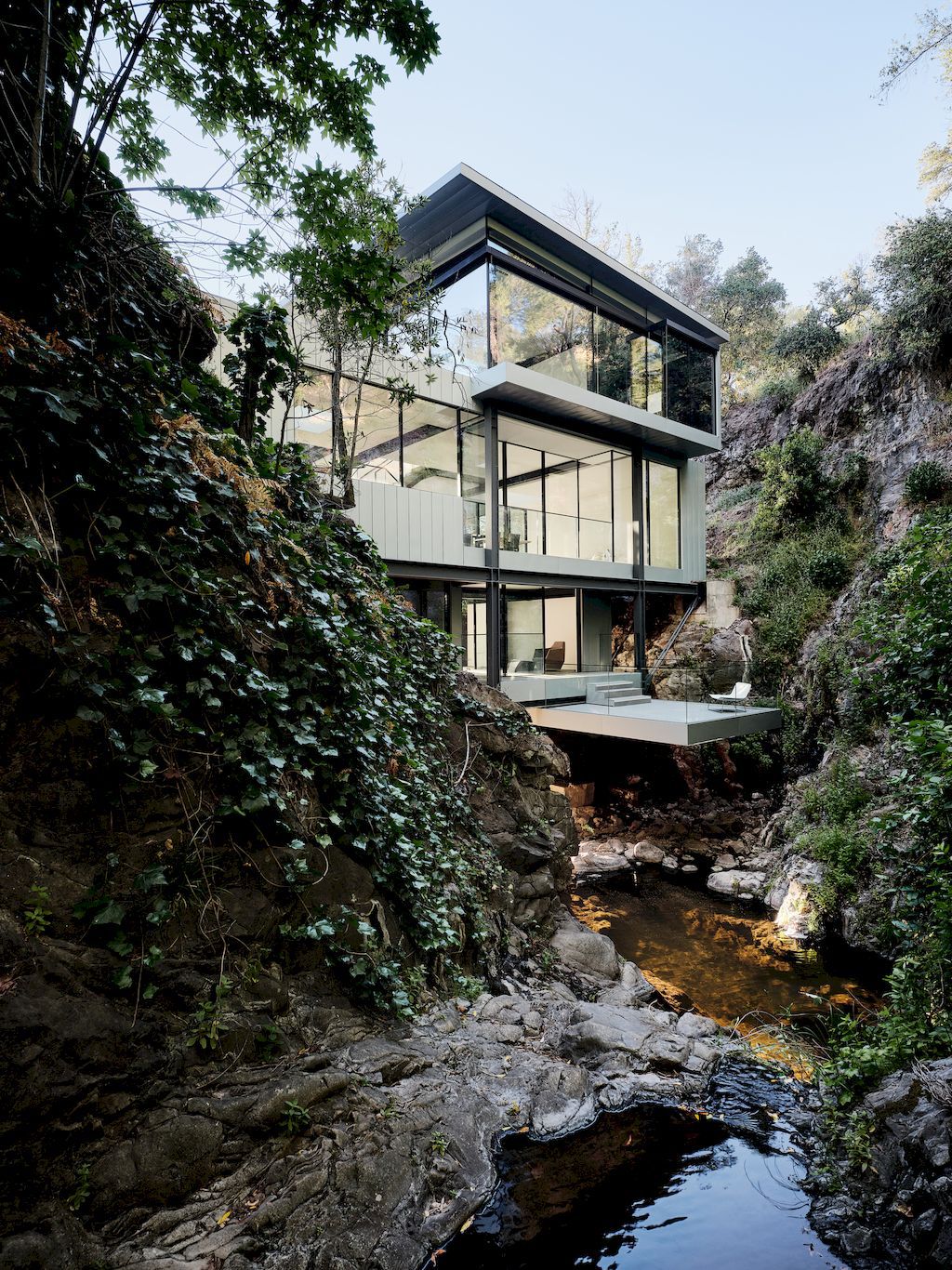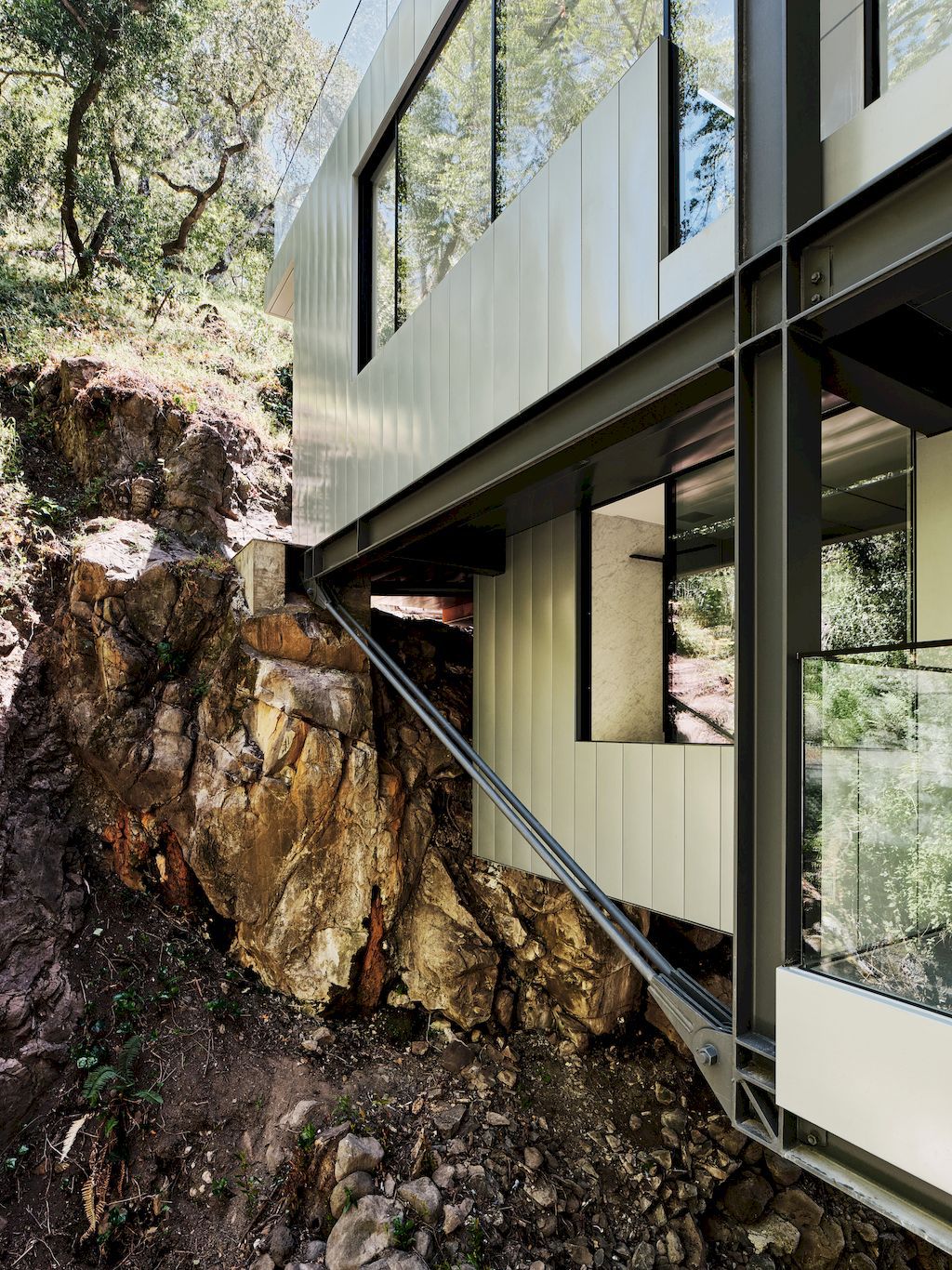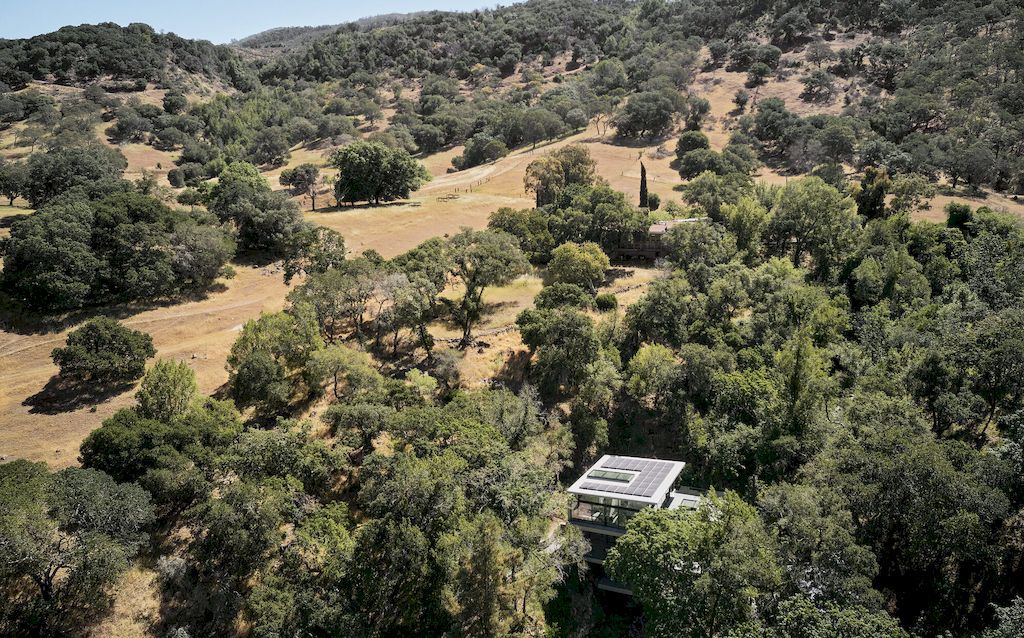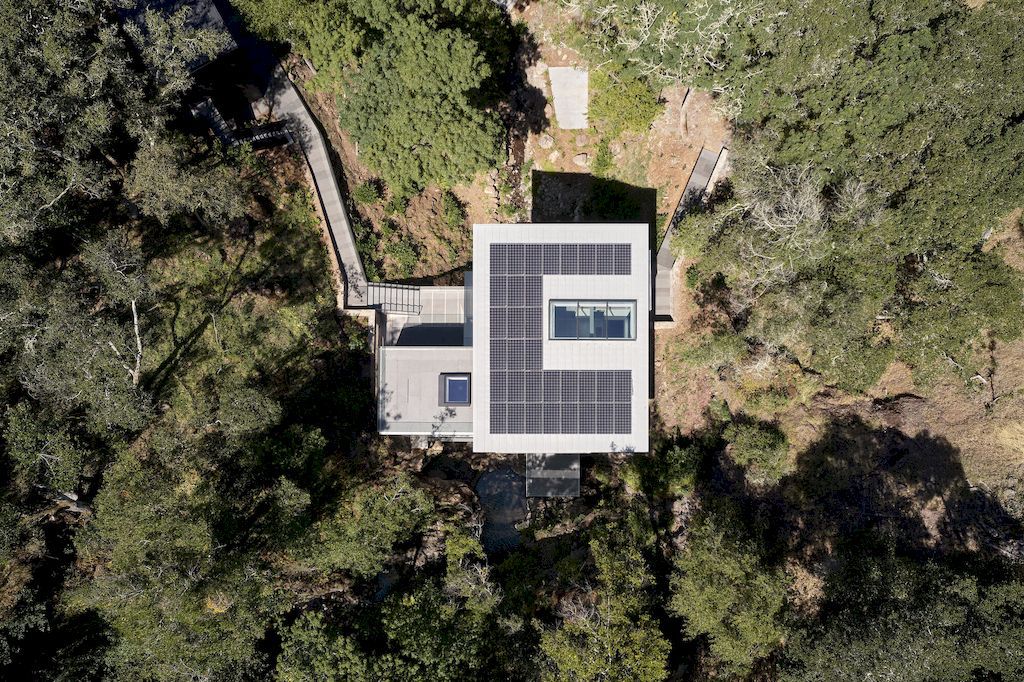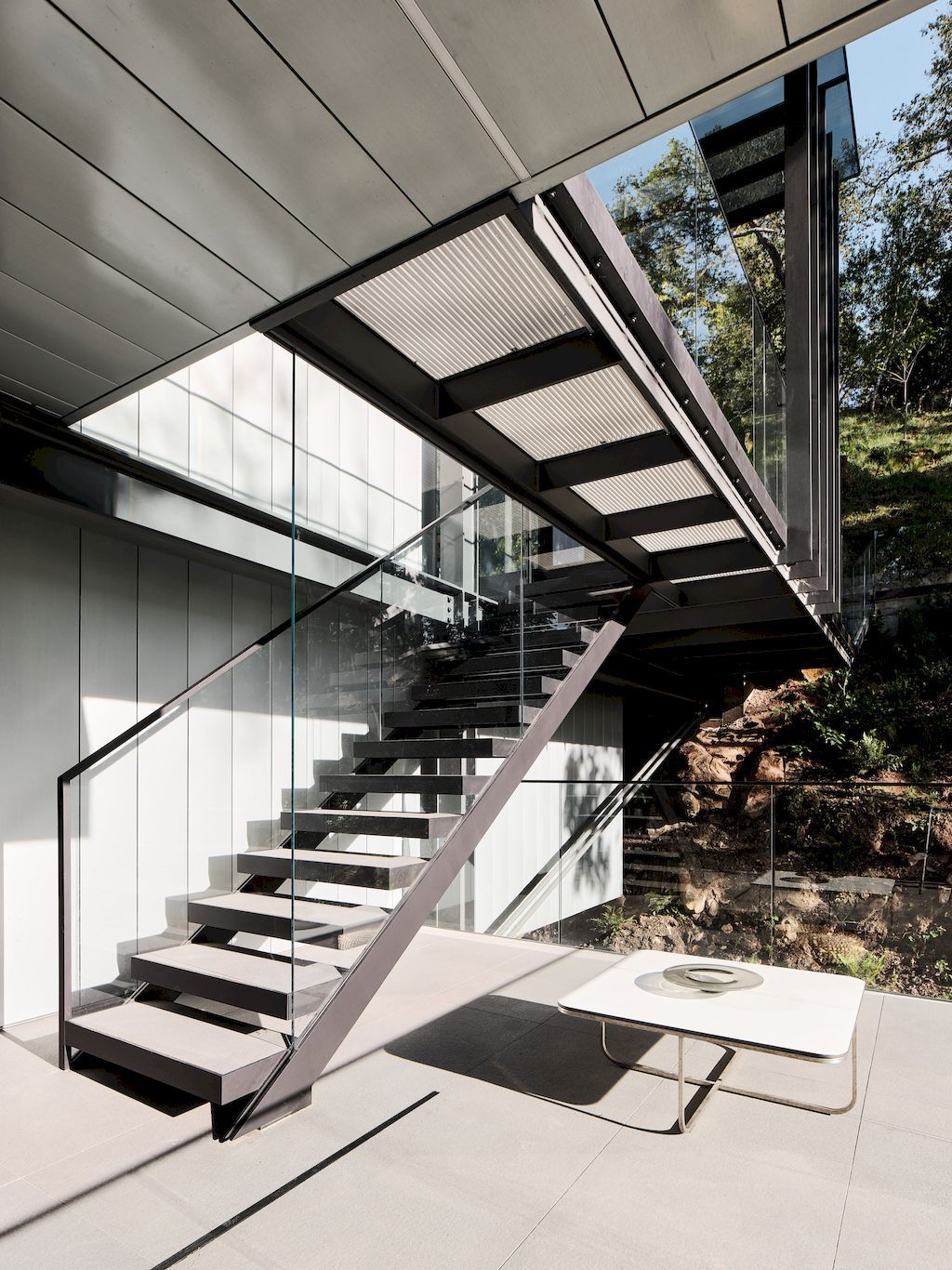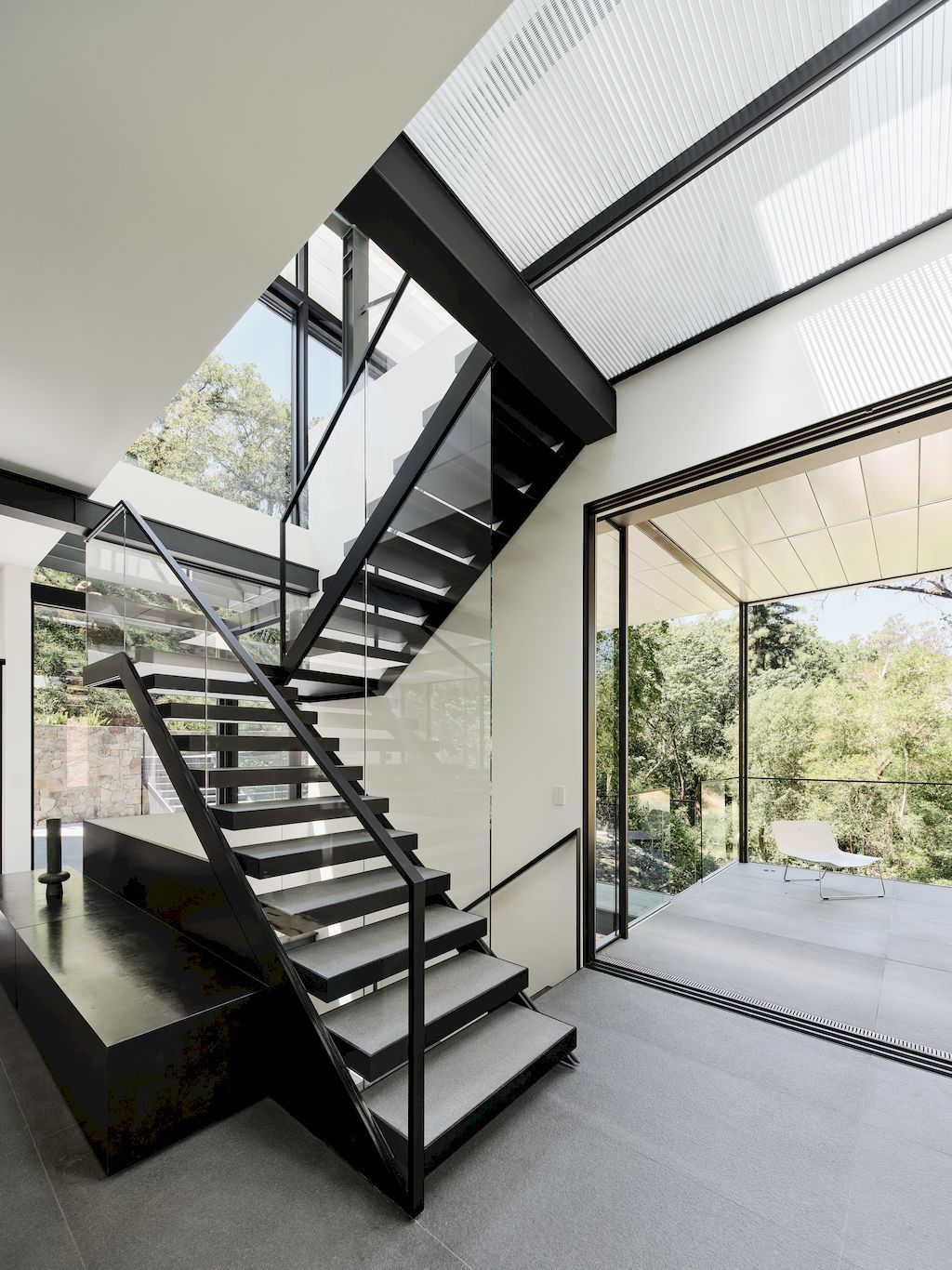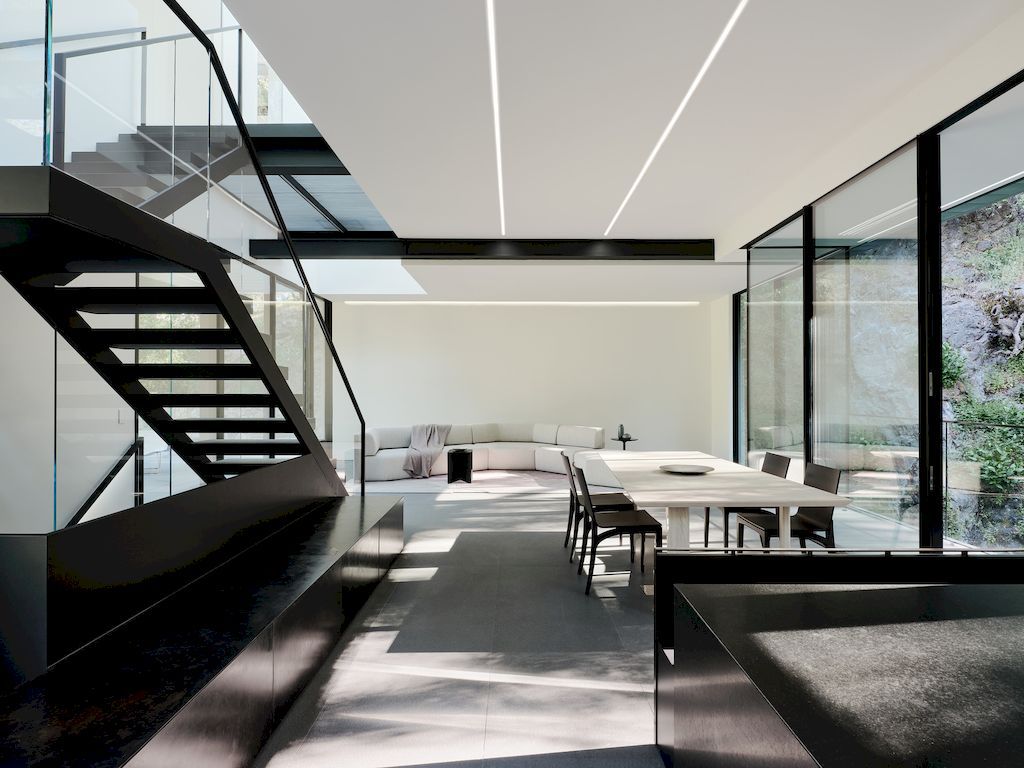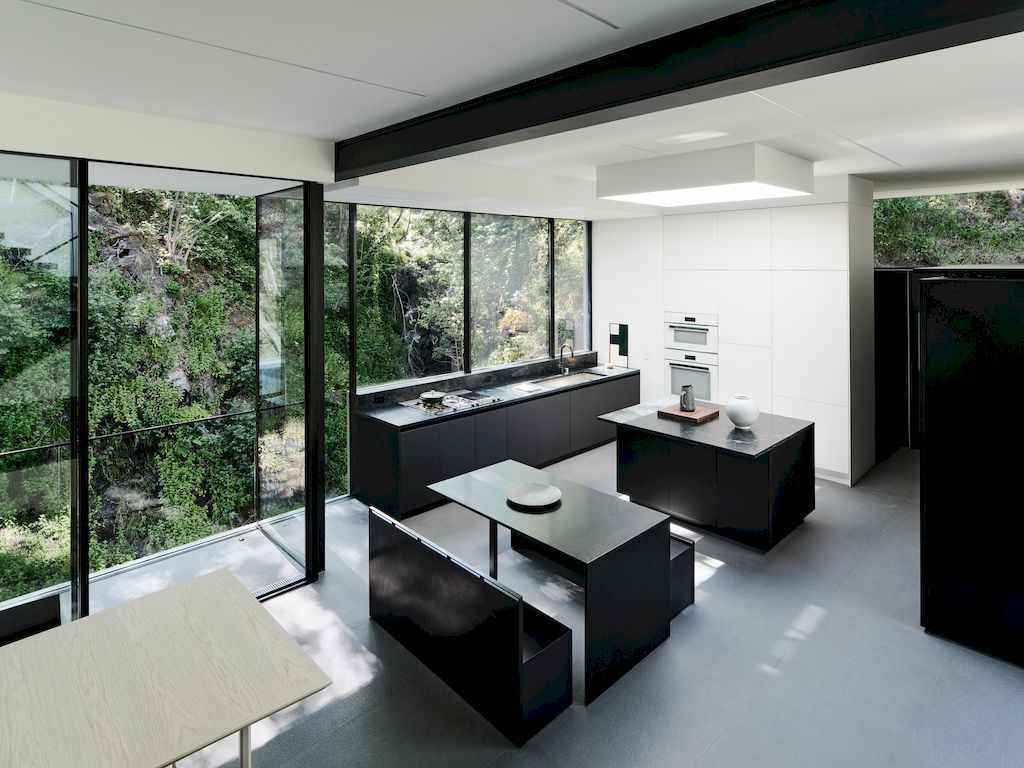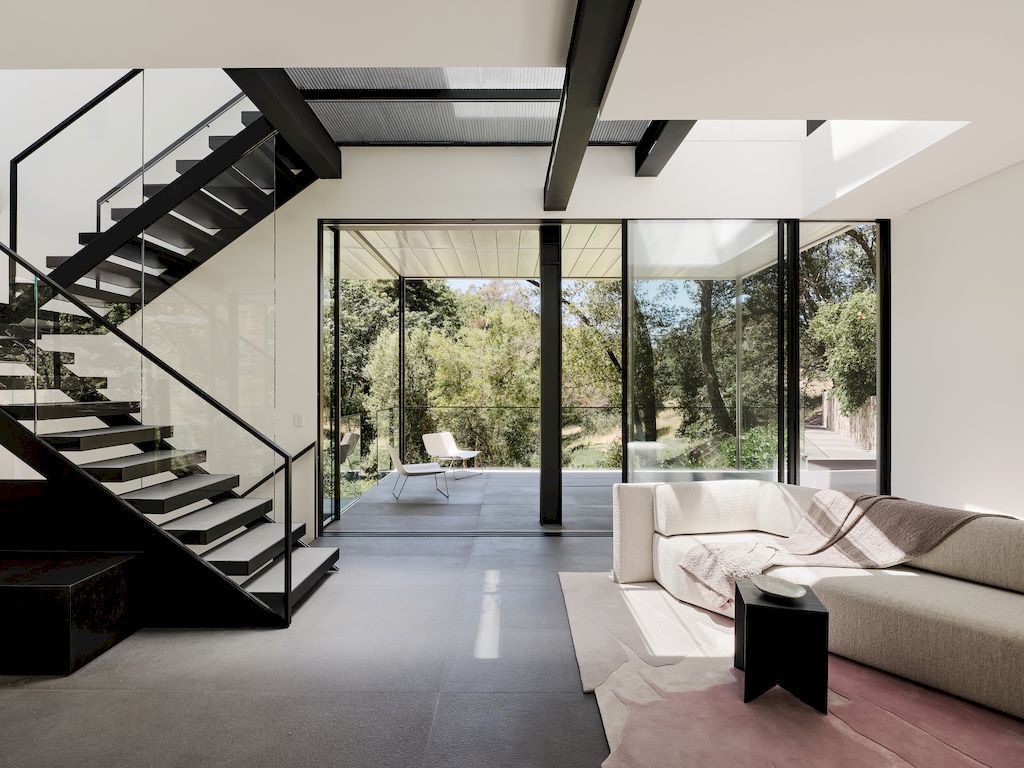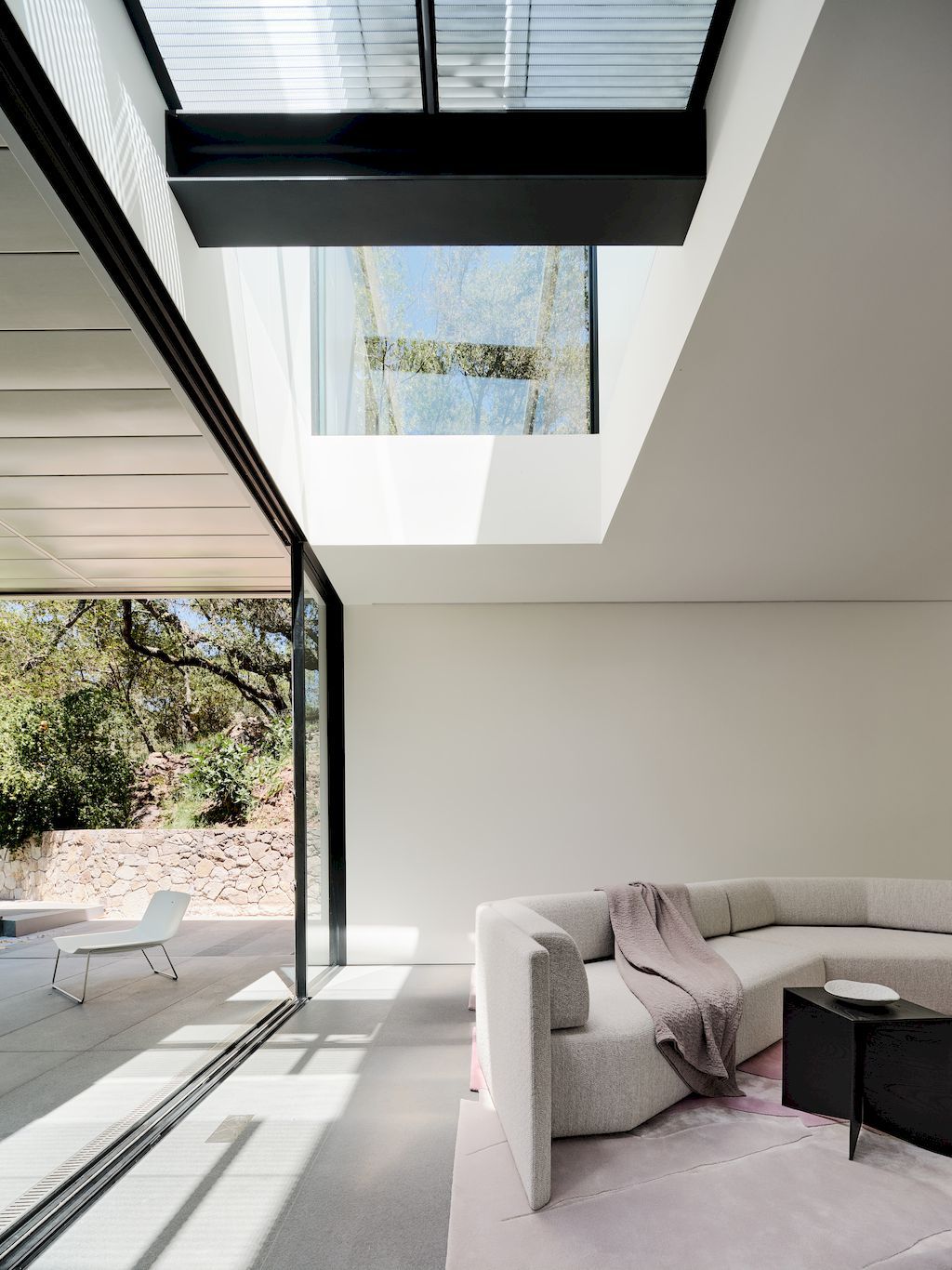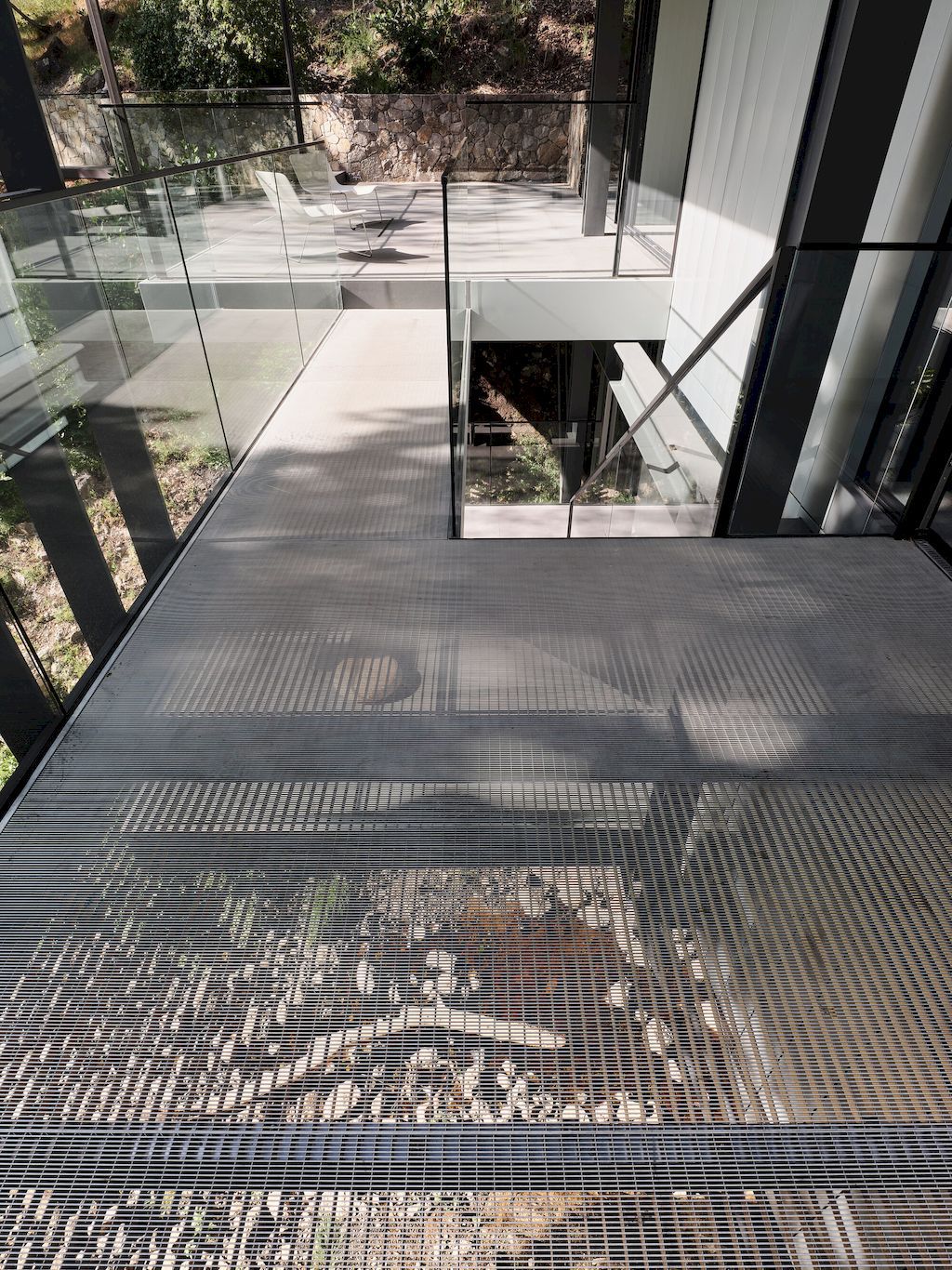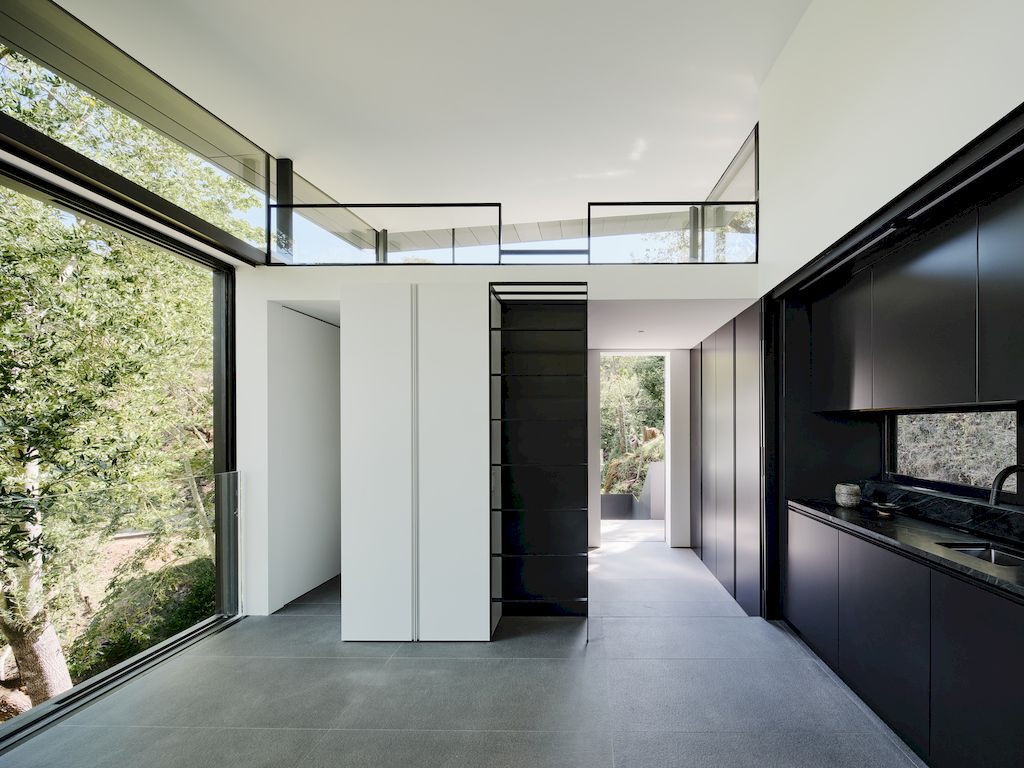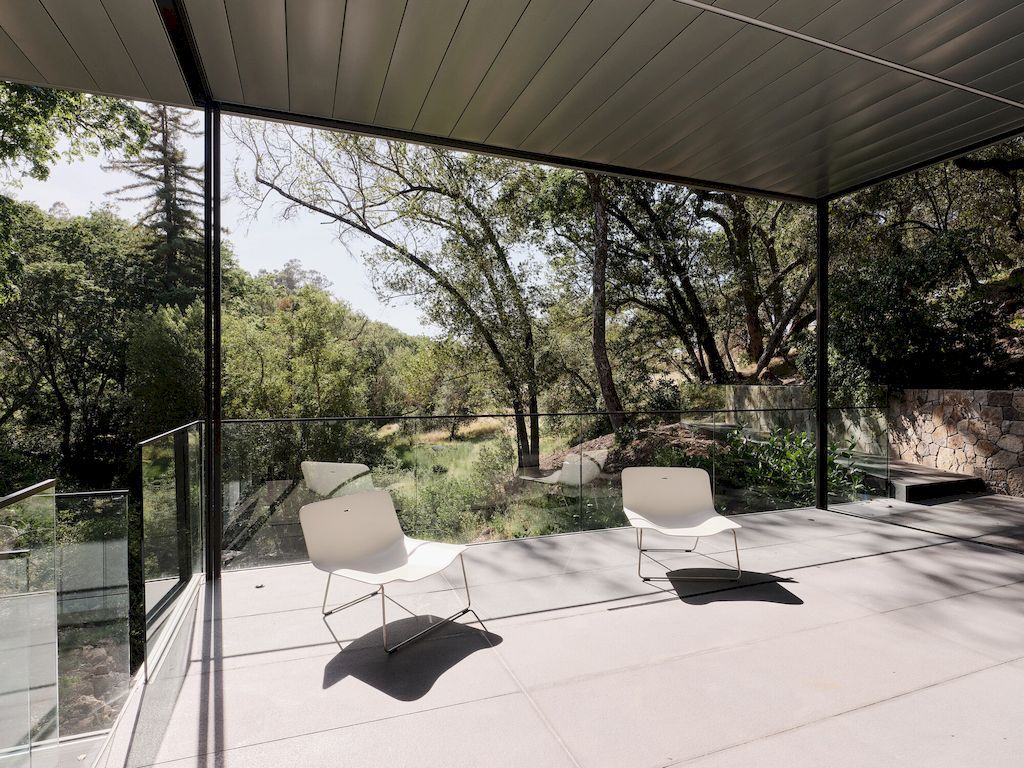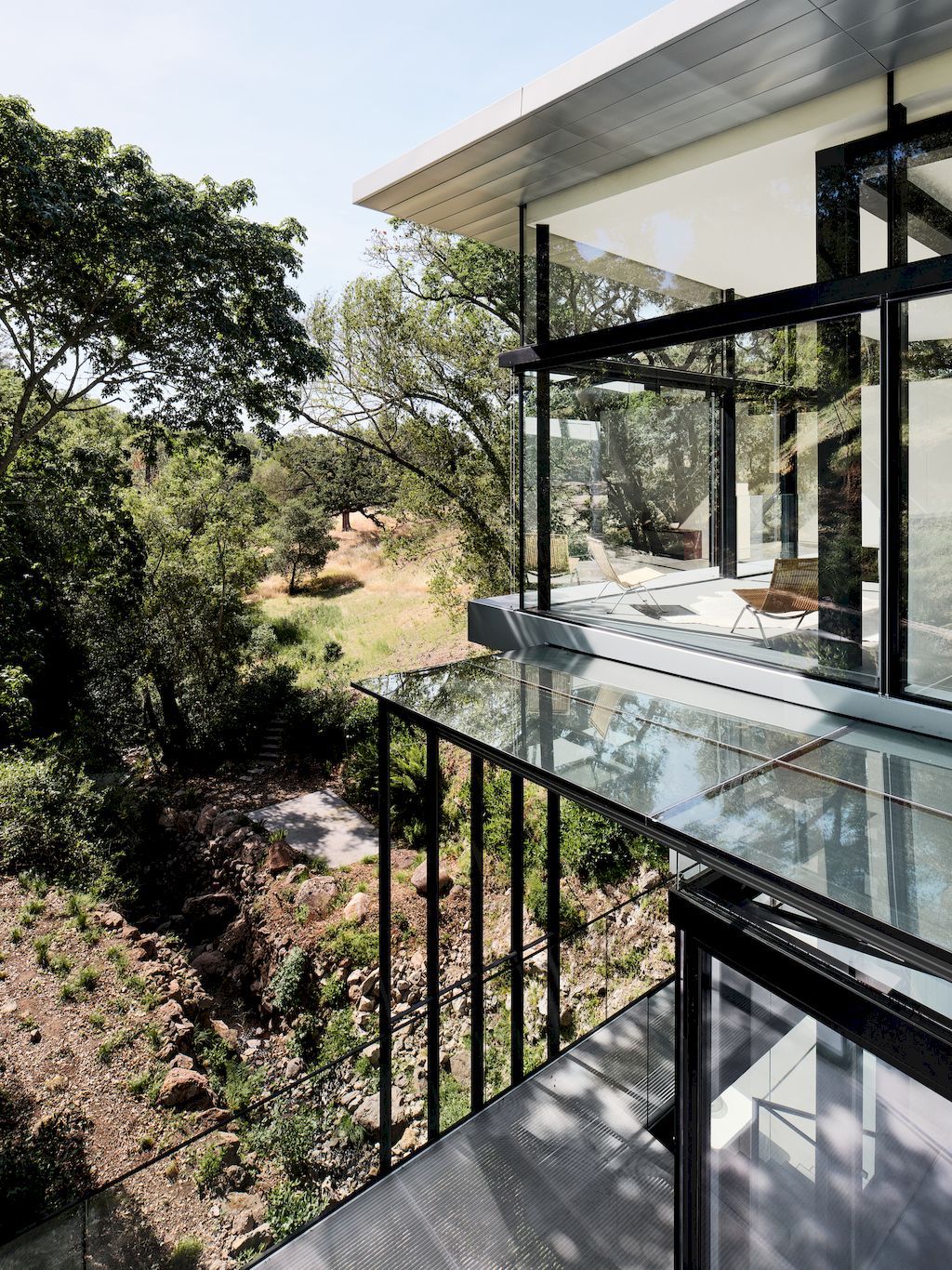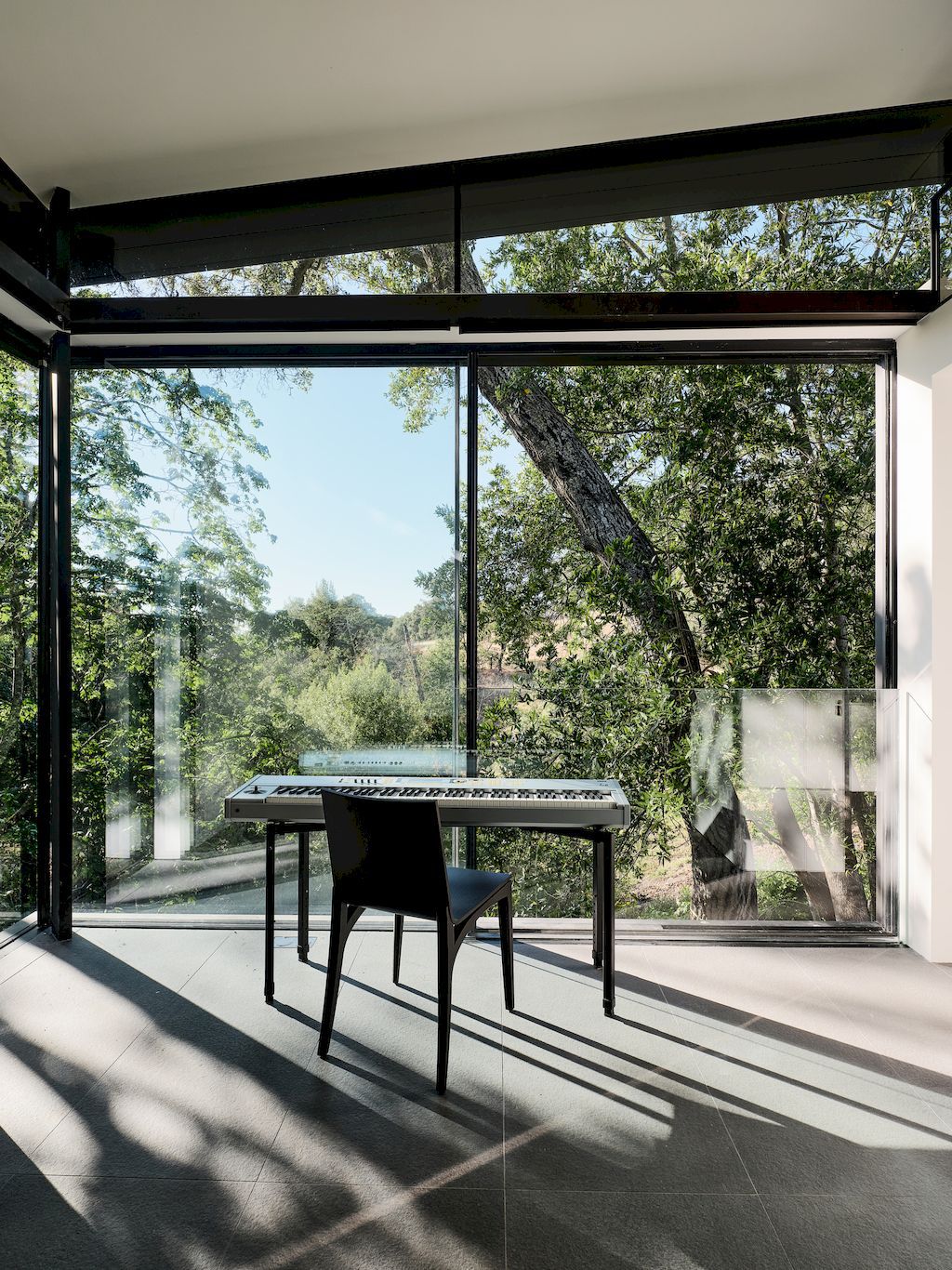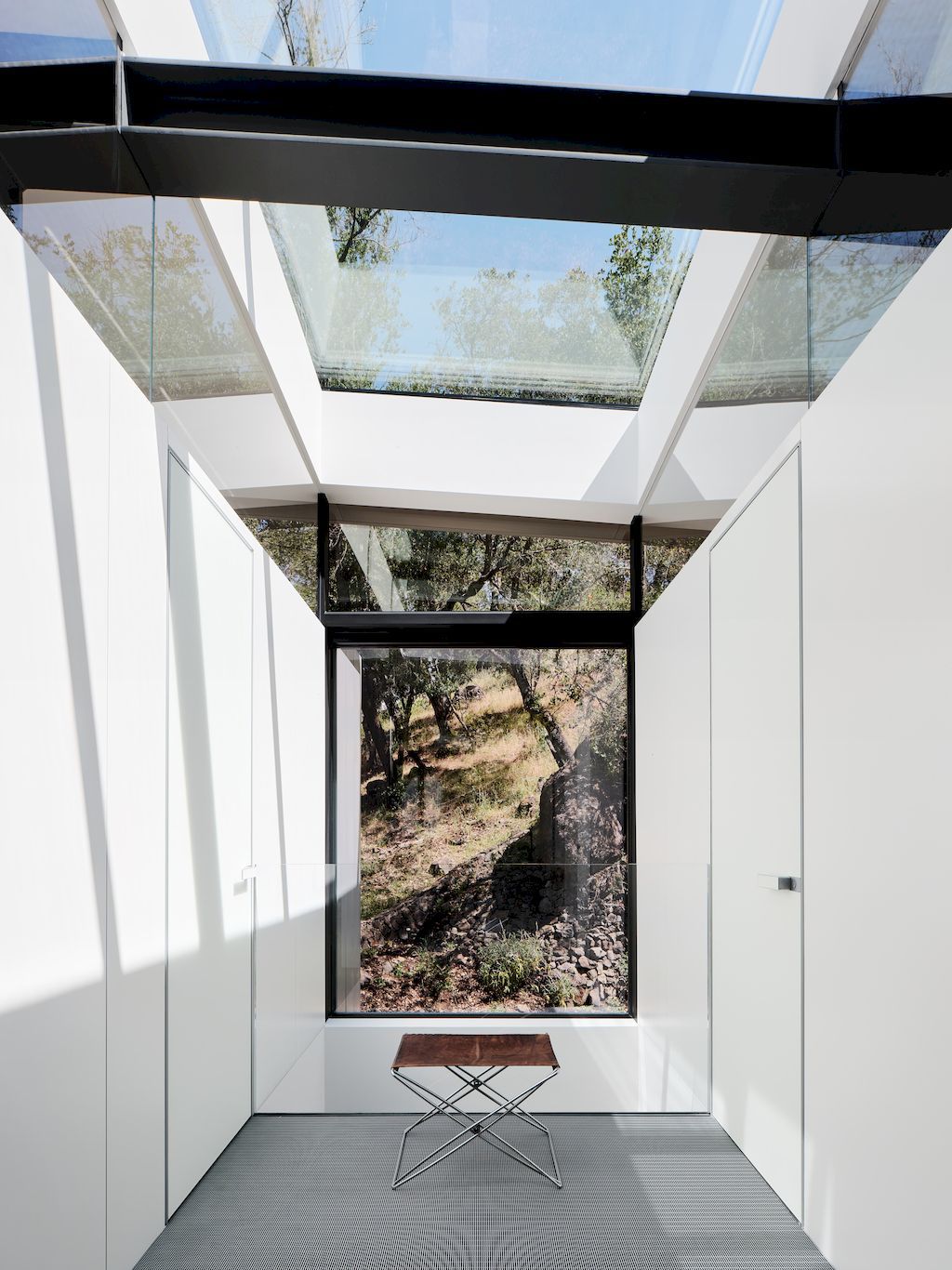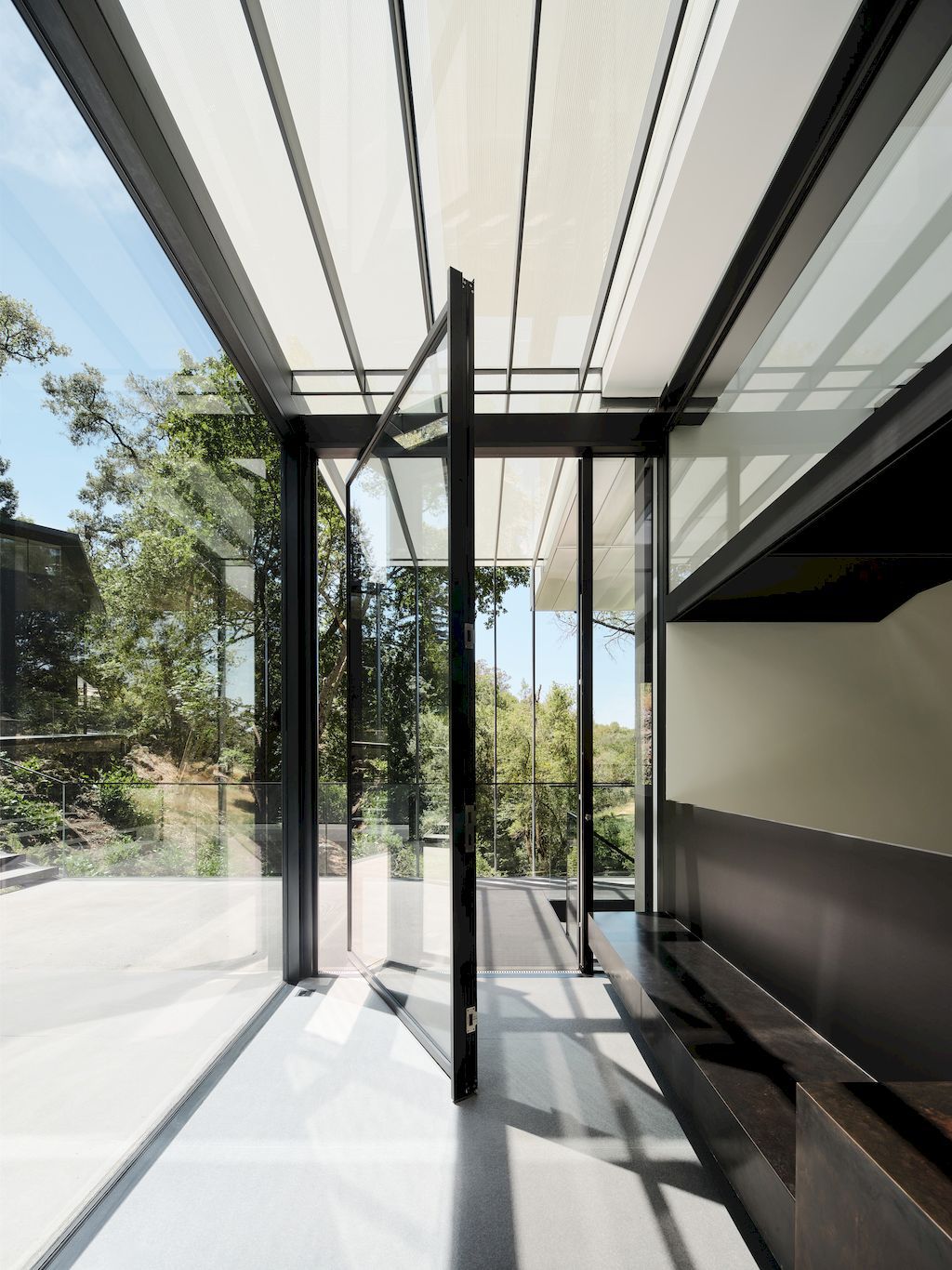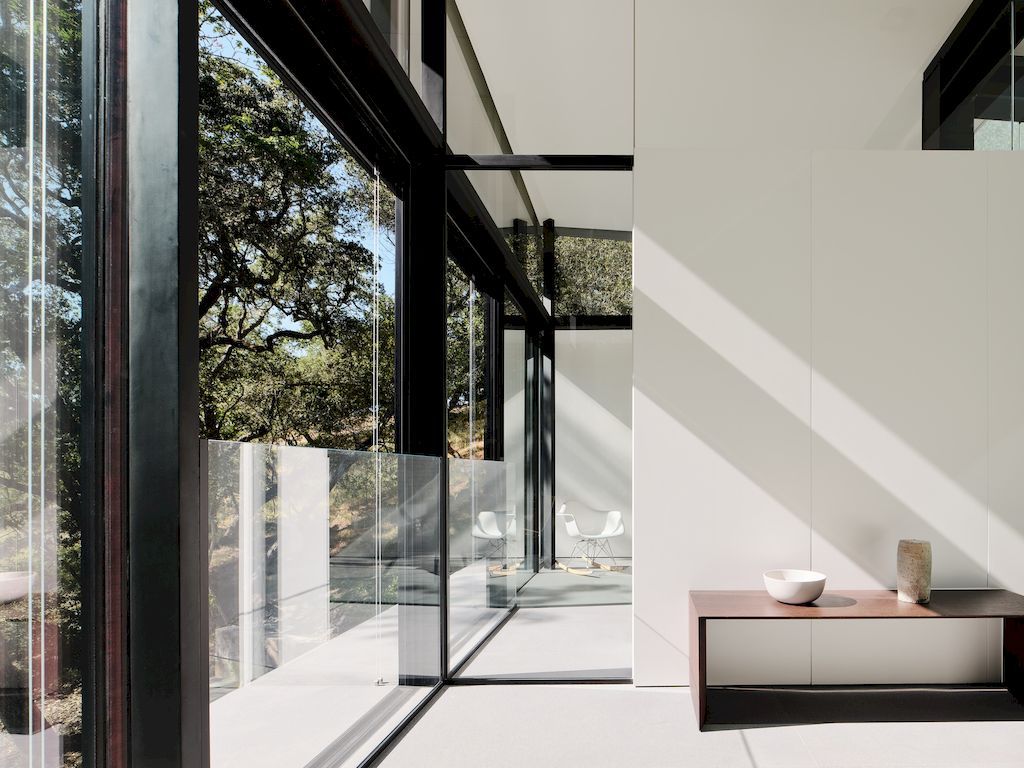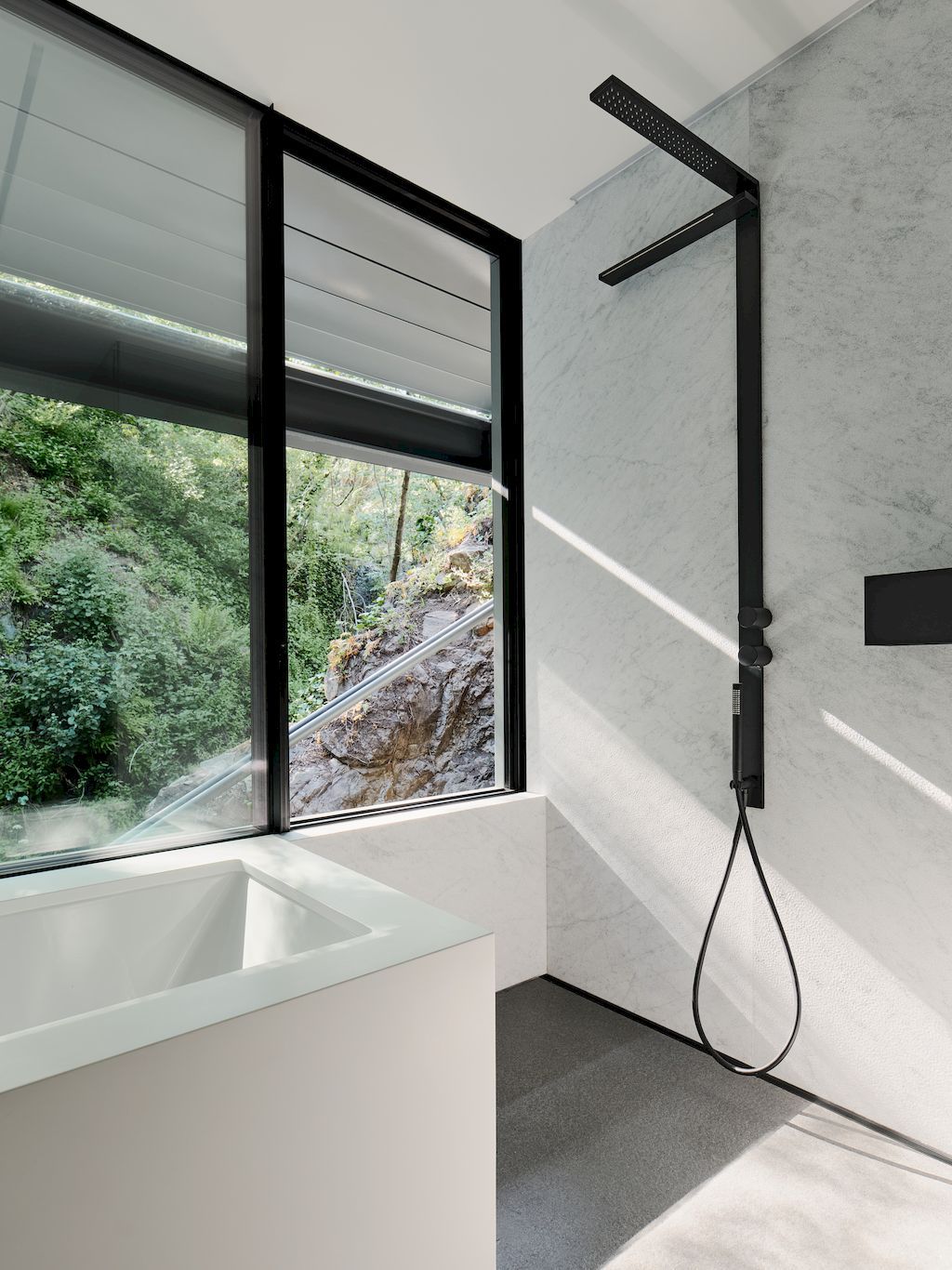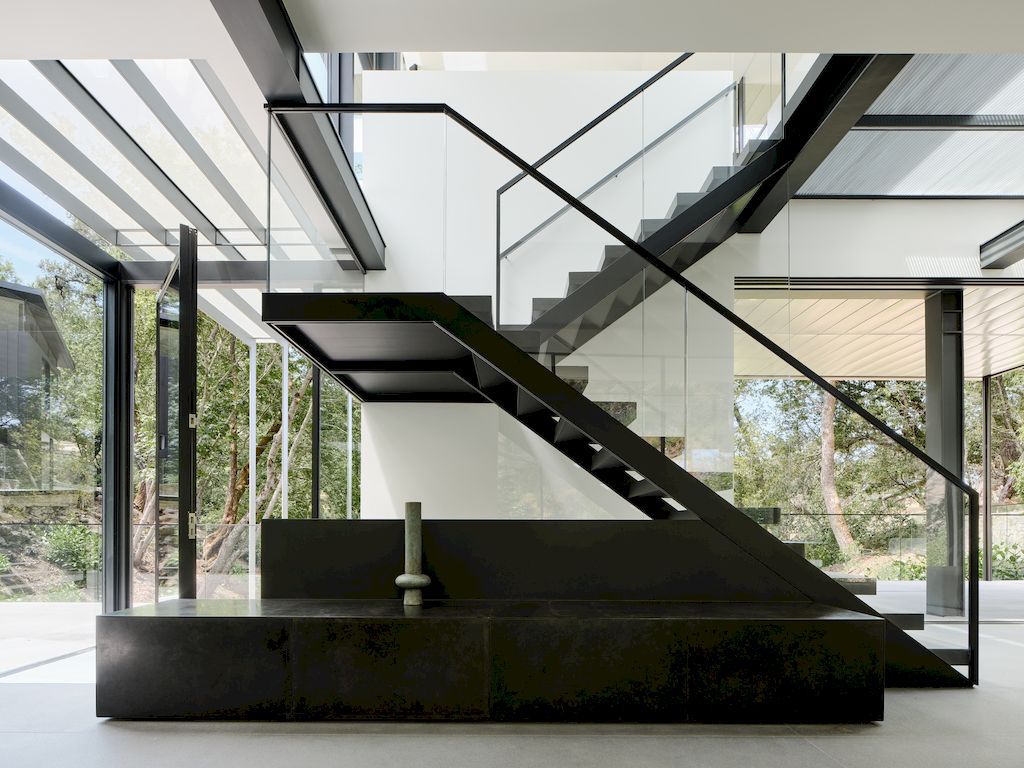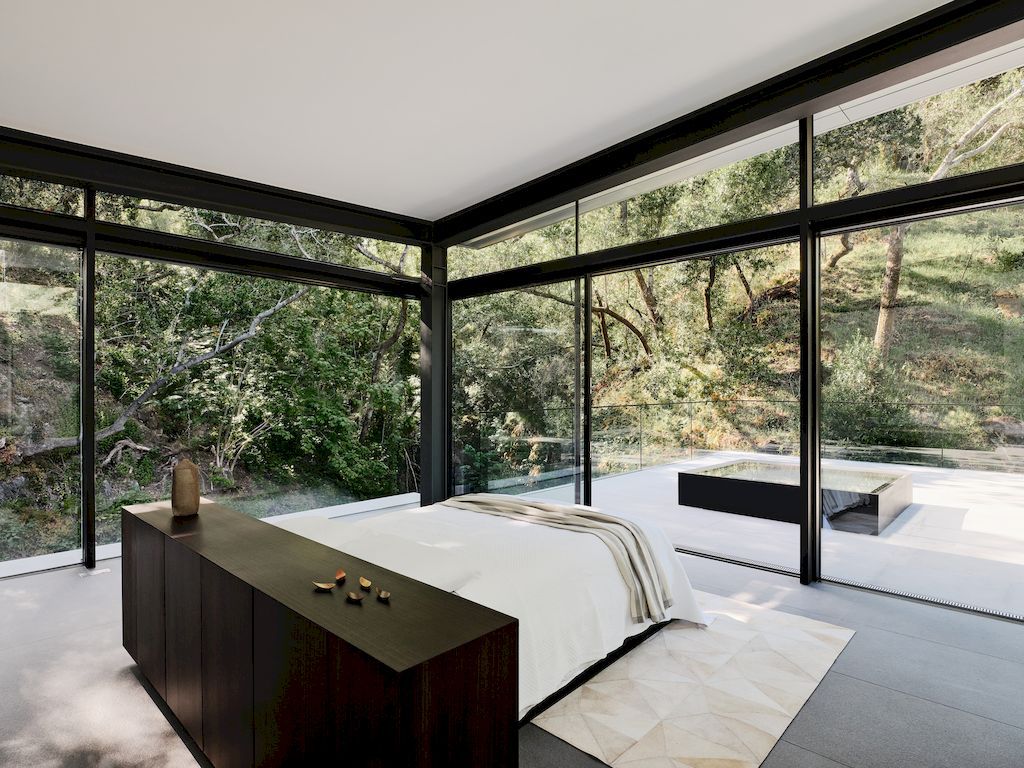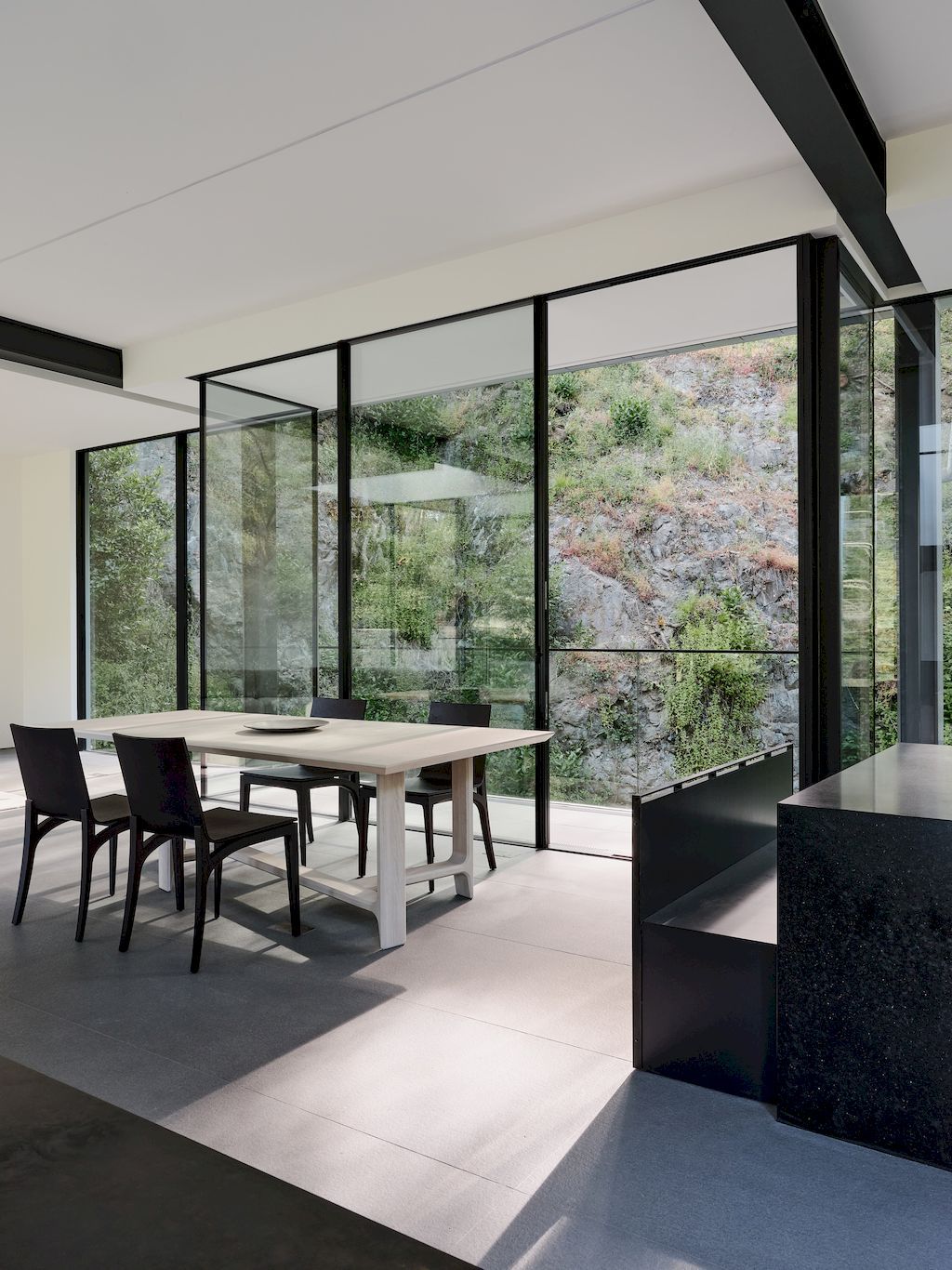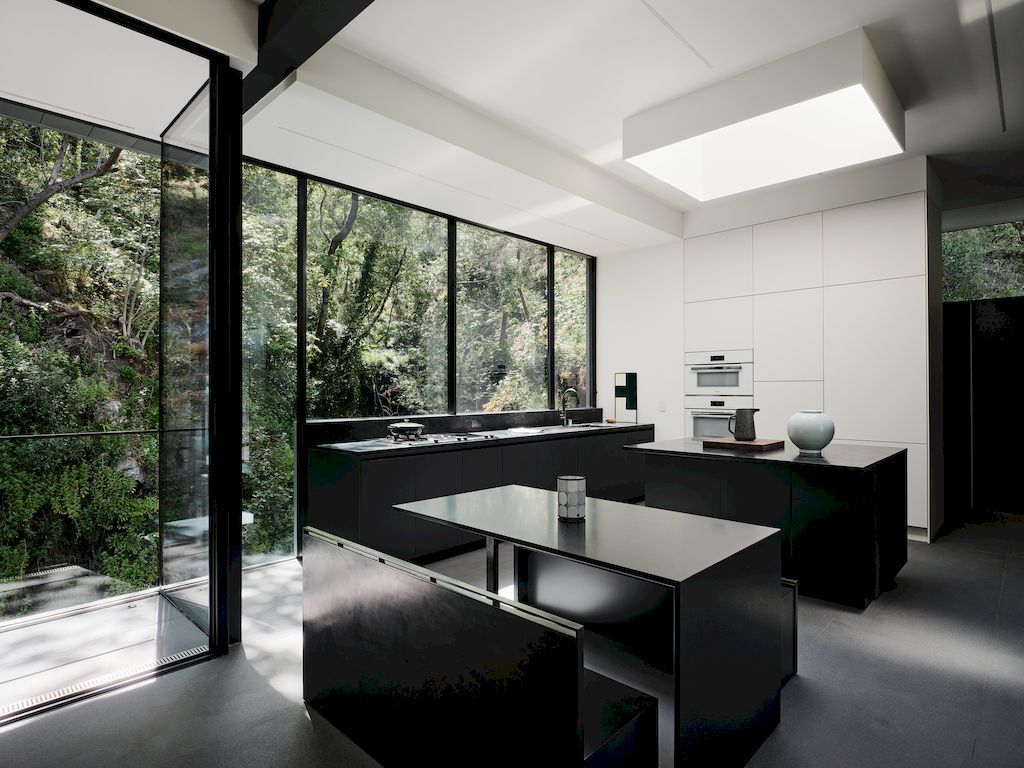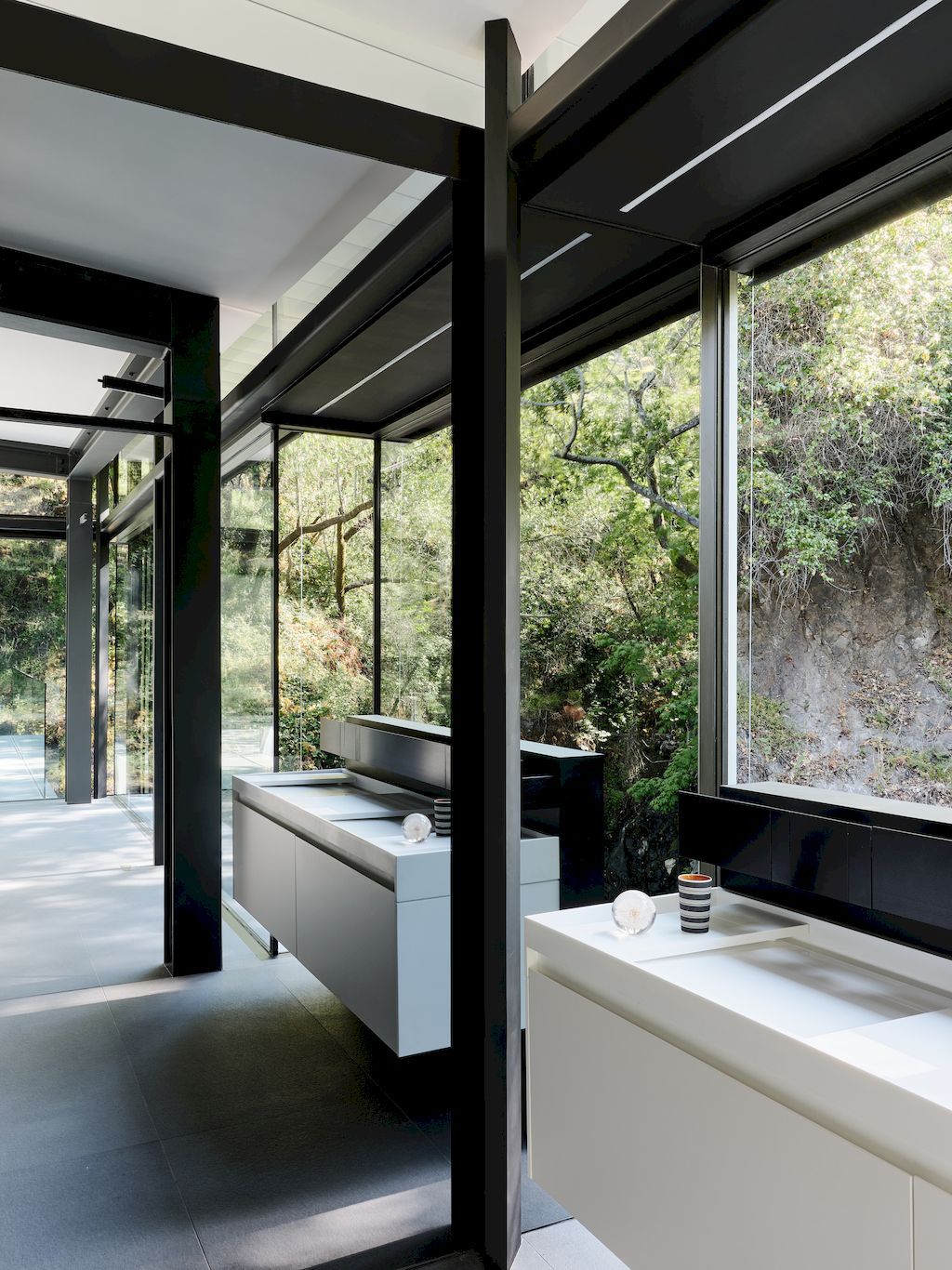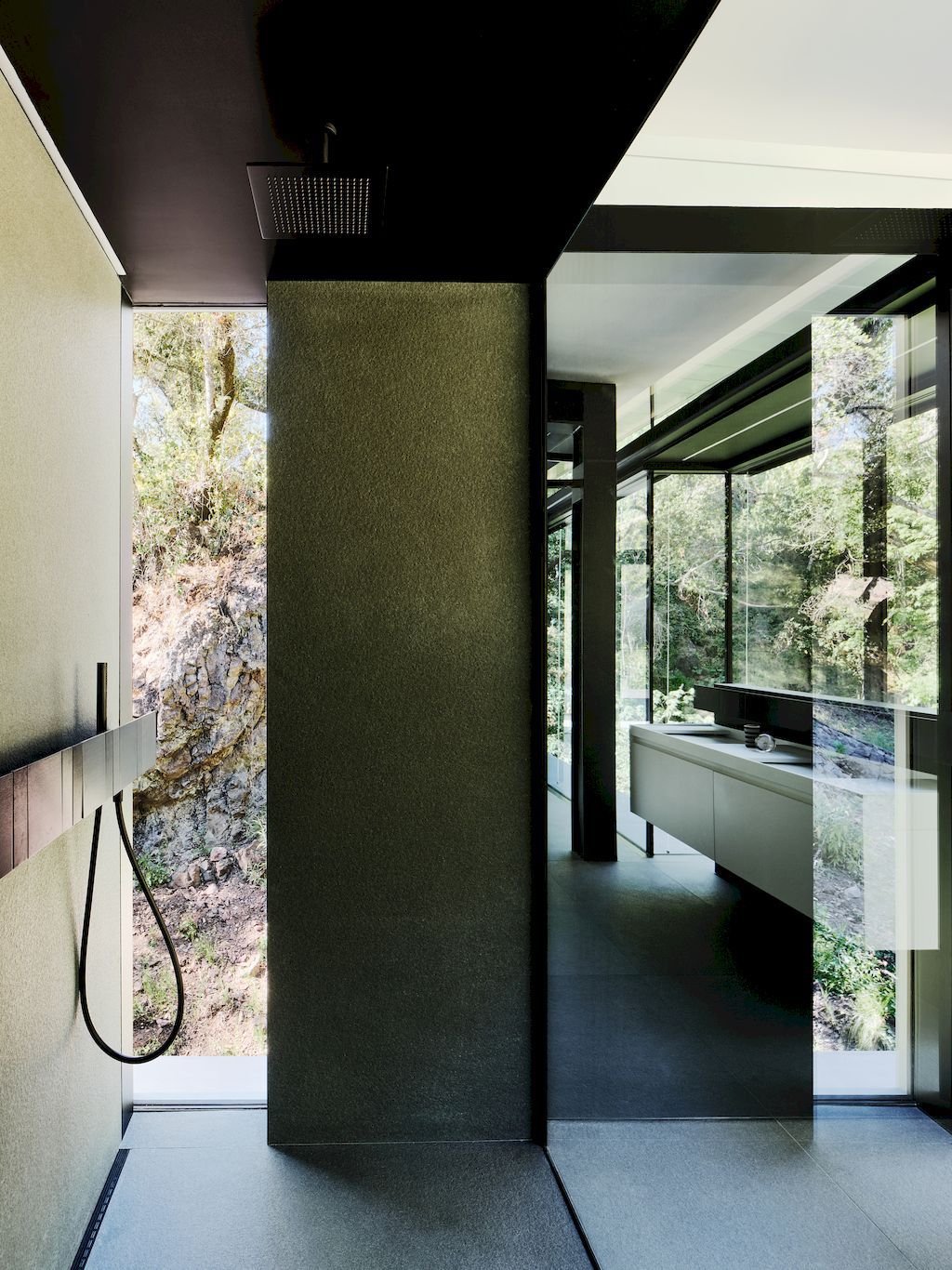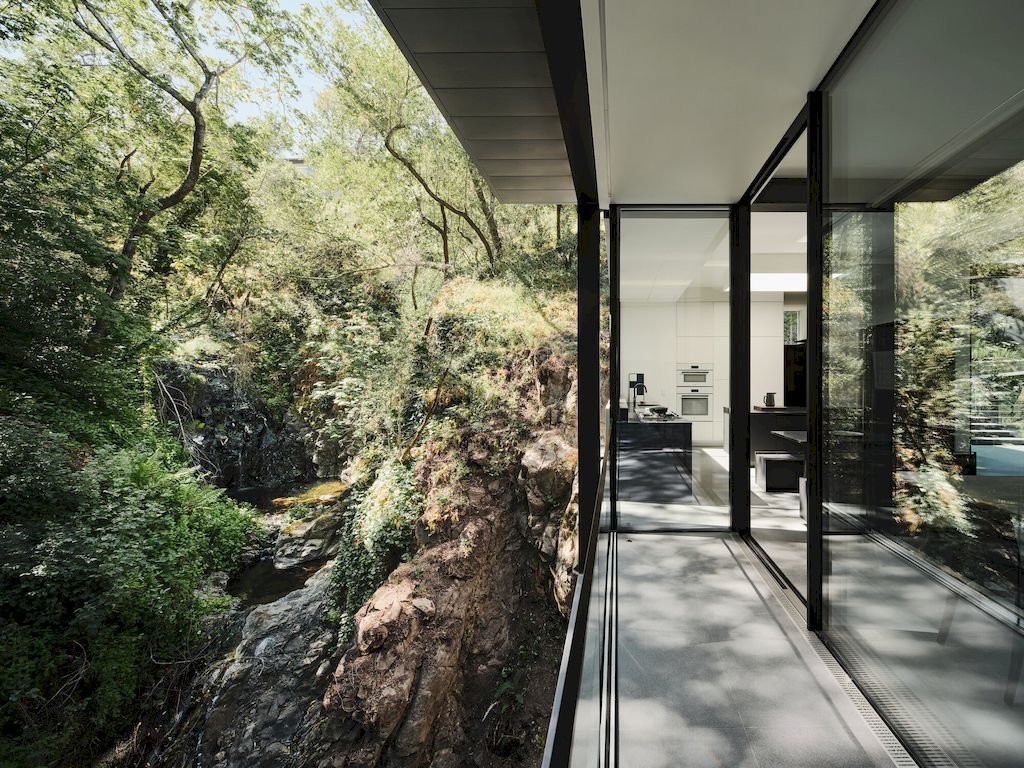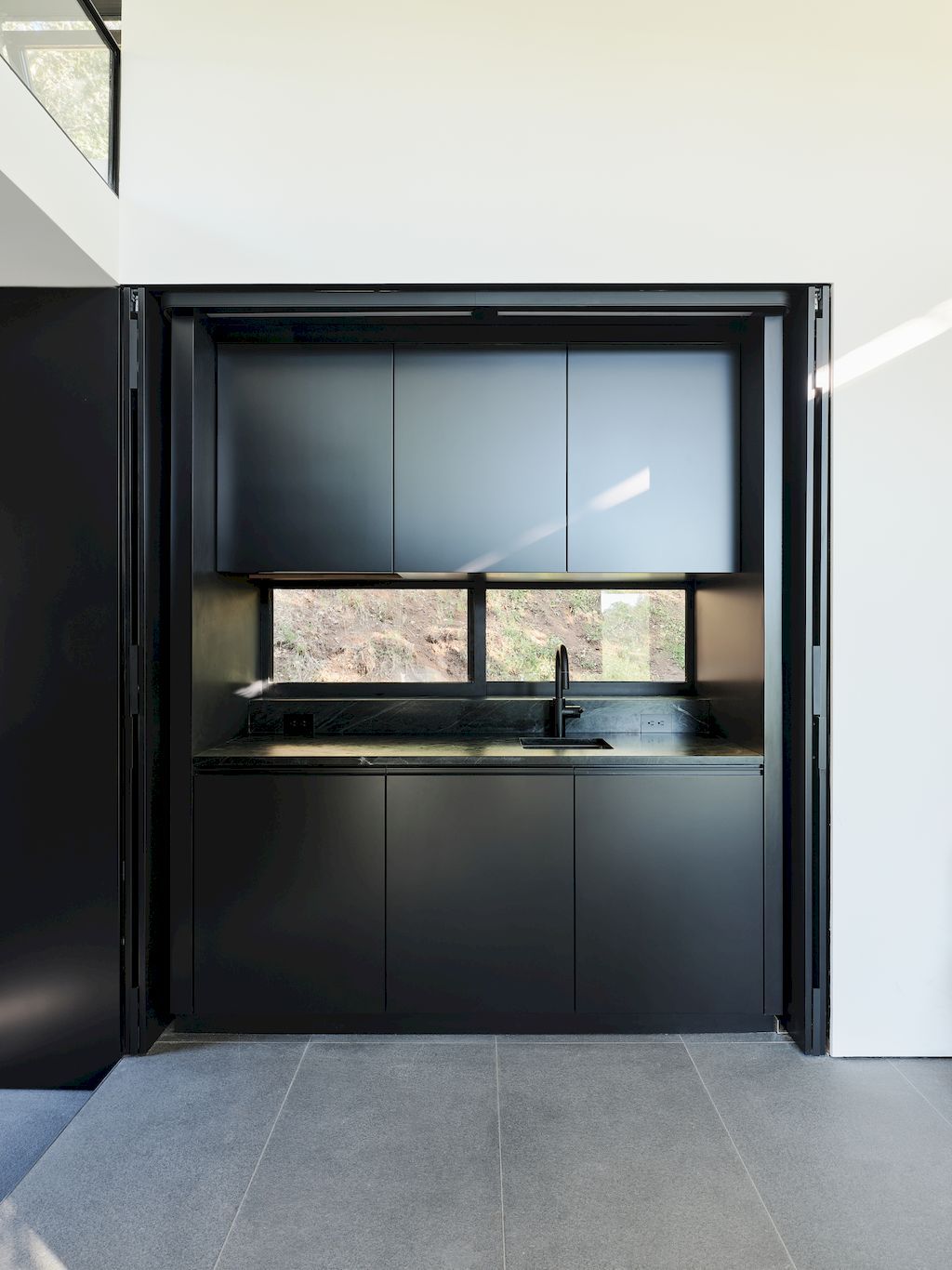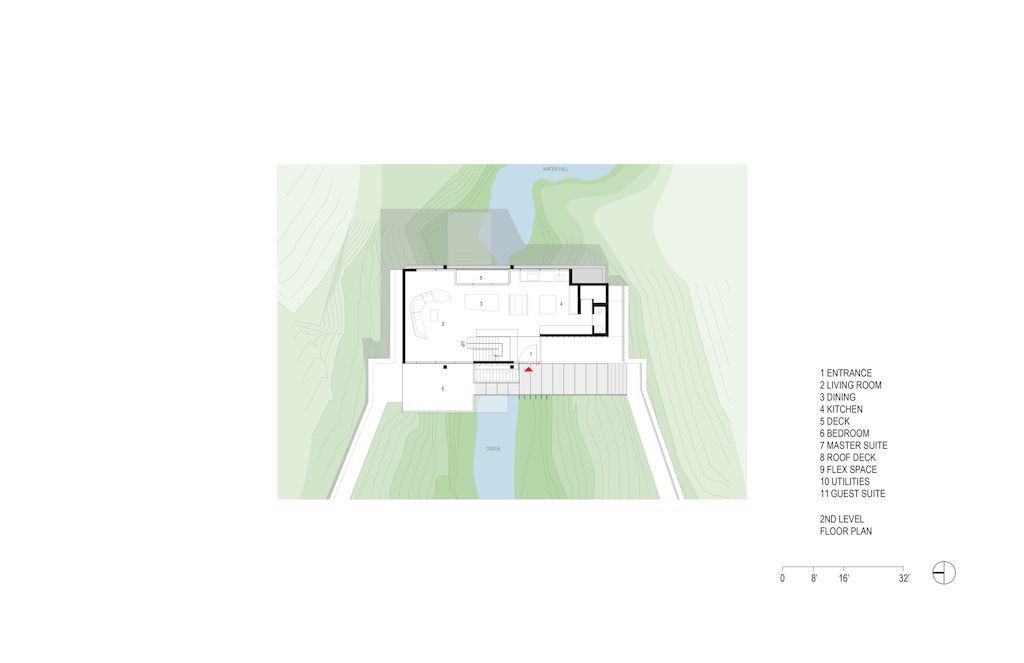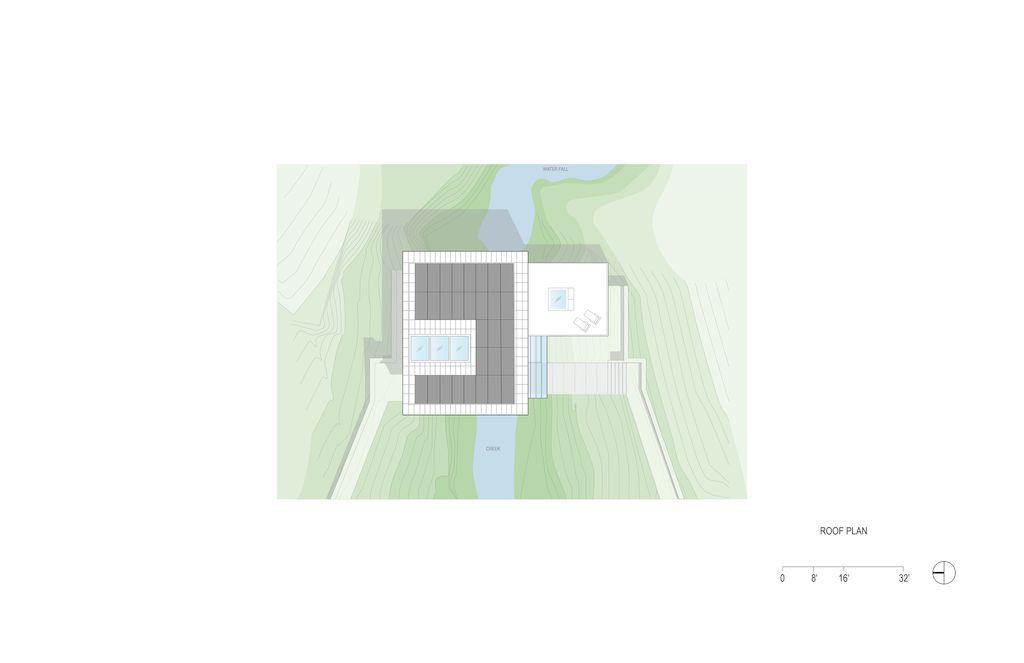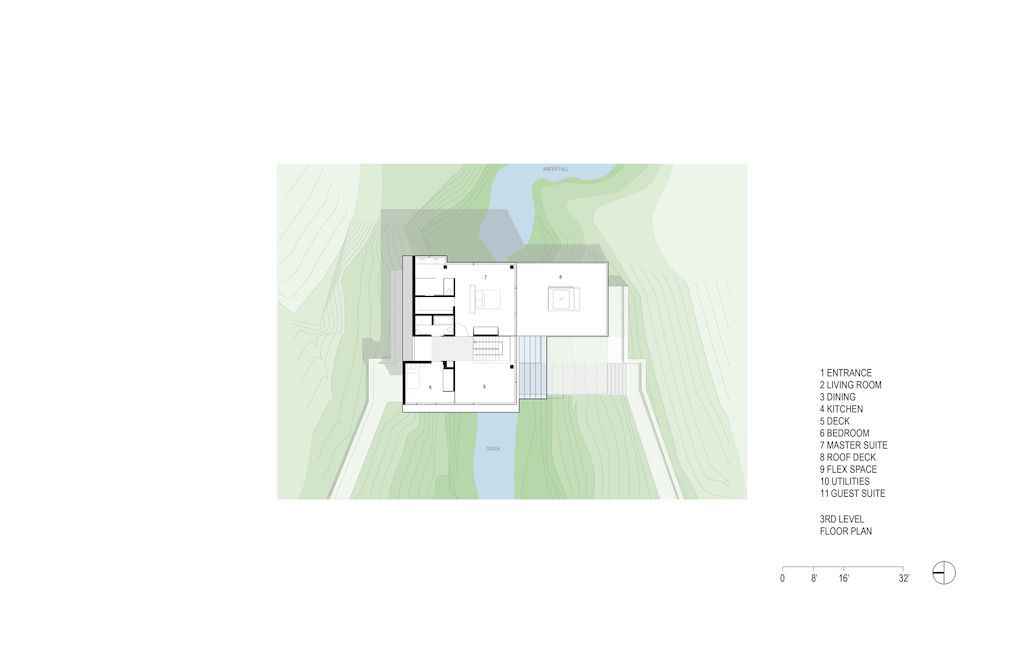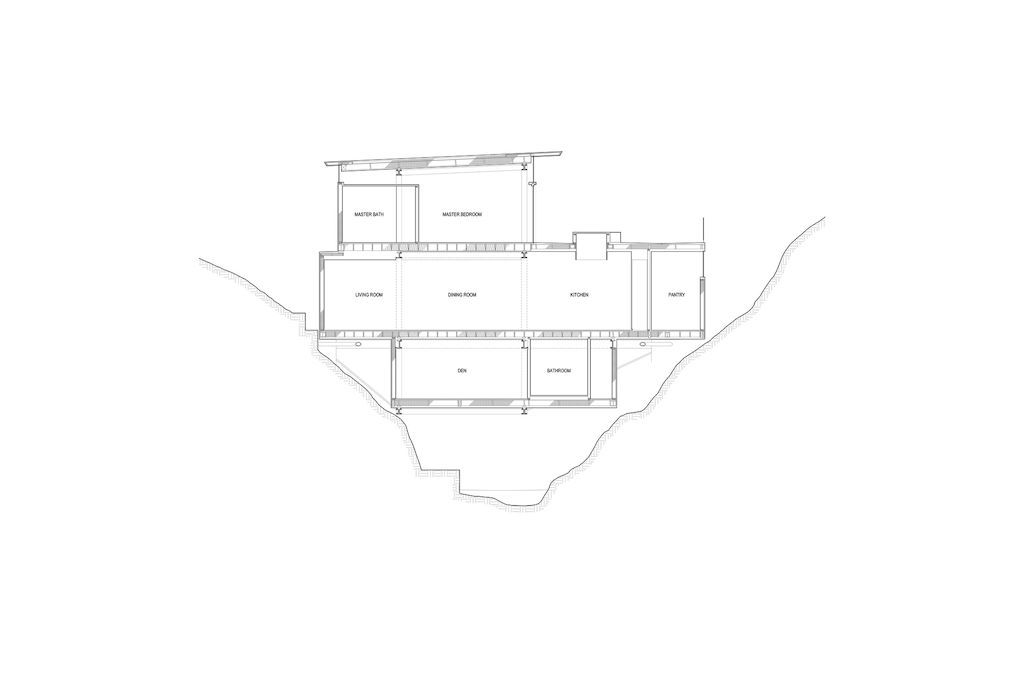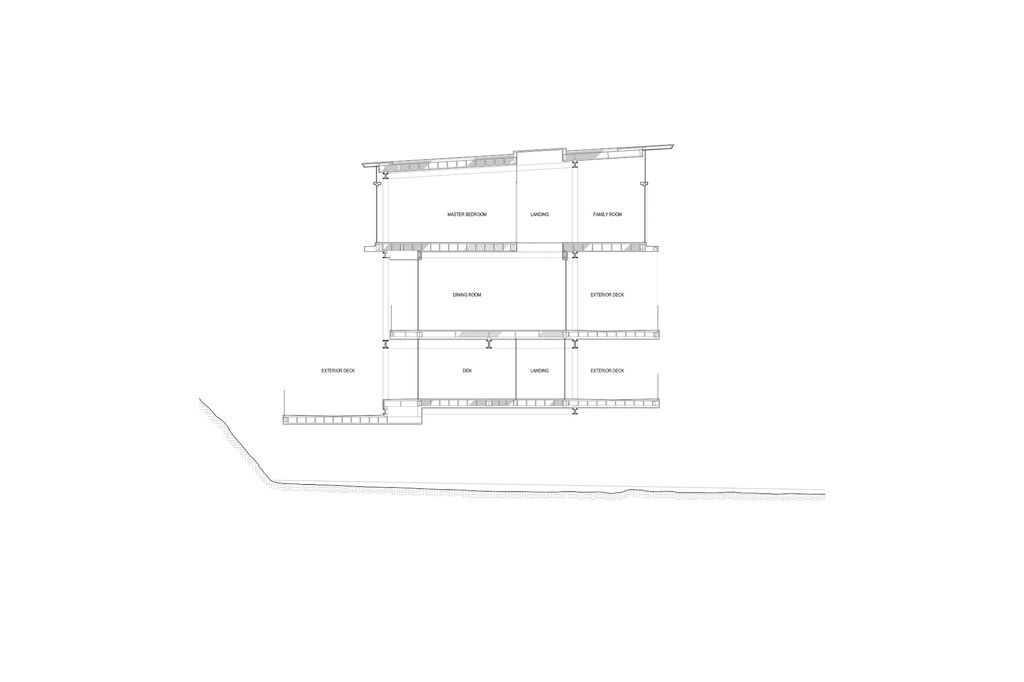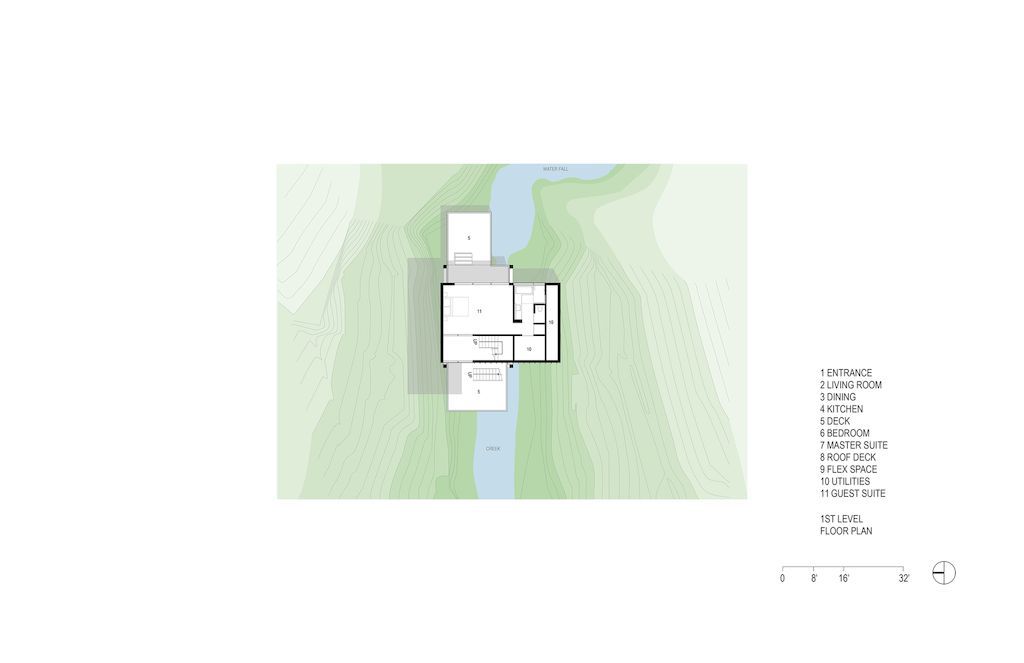 The Suspension House Gallery:
Text by the Architects: Suspended between two beautiful California hills, this remodel Suspension house spans a creek and boasts a waterfall in the back yard.
Photo credit: Joe Fletcher| Source: Fougeron Architecture
For more information about this project; please contact the Architecture firm :
– Add: 521 Francisco St, San Francisco, CA 94133, United States
– Tel: +1 415-641-5744
– Email: [email protected]
More House in United States here:
---