Date of Publishing:
Architecture Design of The Ring House
Description About The Project
The Ring House, nestled in the serene northern suburb of Ahmedabad known as Jaspur, is a testament to architectural harmony with nature. This idyllic setting features a water canal along its southern edge, surrounded by lush agricultural fields on all other sides. The property boasts over 120 trees, predominantly Mango and Chickoo (Sapodilla) trees, making it a haven for diverse bird species and a vital component of the local biodiversity.
Designed as a weekend retreat for a sizeable family of 14, including four young children, the architects at studio prAcademics approached this project with great reverence for the natural surroundings. They strategically positioned the house within a zone devoid of fruit-bearing trees, minimizing its environmental impact.
The circular design of the house mimics the layout of a traditional village with the entrance space ('faliya') serving as a gathering spot illuminated by skylights. The verandah ('osri') divides the living space from bedrooms, kitchen, and dining areas. This circular arrangement allows for strategic perforations in the brick-clad walls, creating captivating views of the natural landscape from within. Slanting, saucer-like slab projections provide shading for walls and openings.
At studio prAcademics, the architects explore the interplay between human dynamics and spatial subtleties. In the case of The Ring House, the architecture is a living, breathing part of the landscape, where space revolves around the natural environment and embraces the beauty of its surroundings.
The Architecture Design Project Information: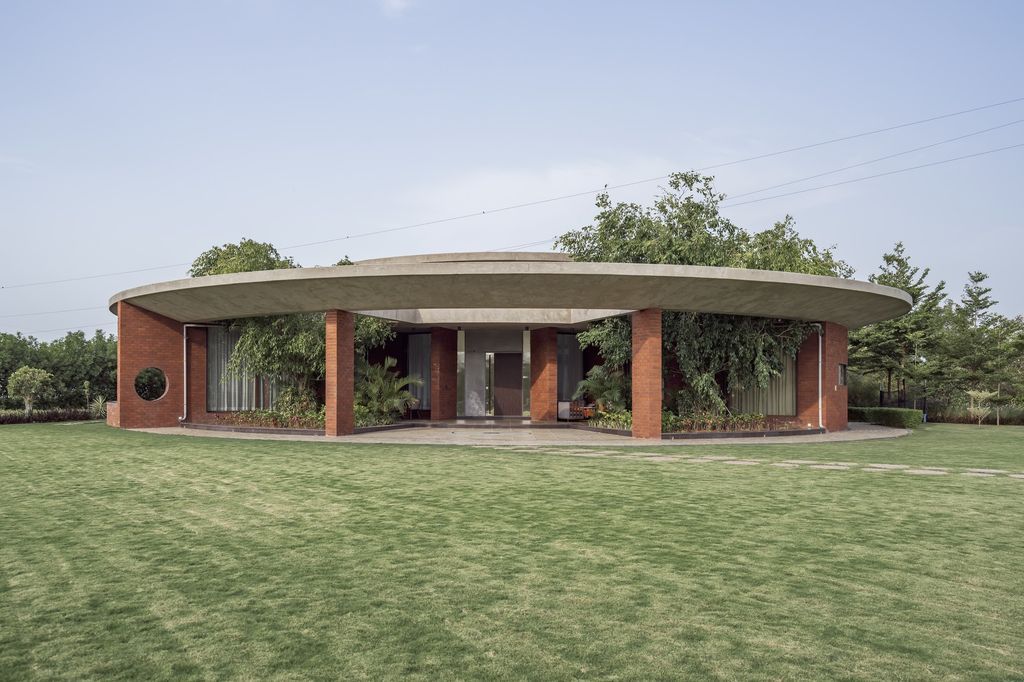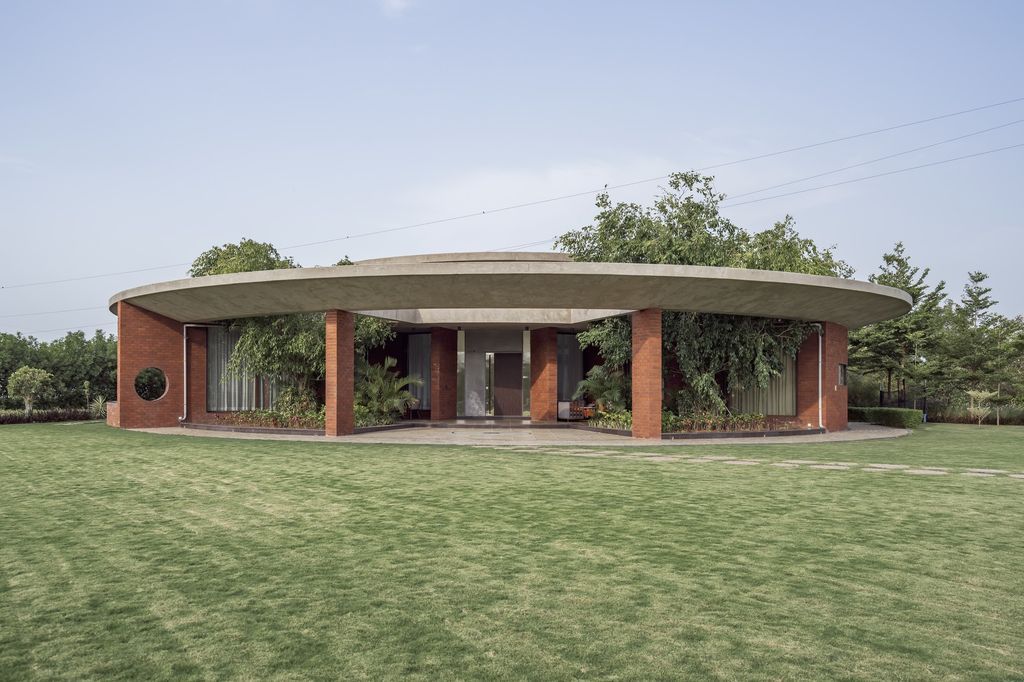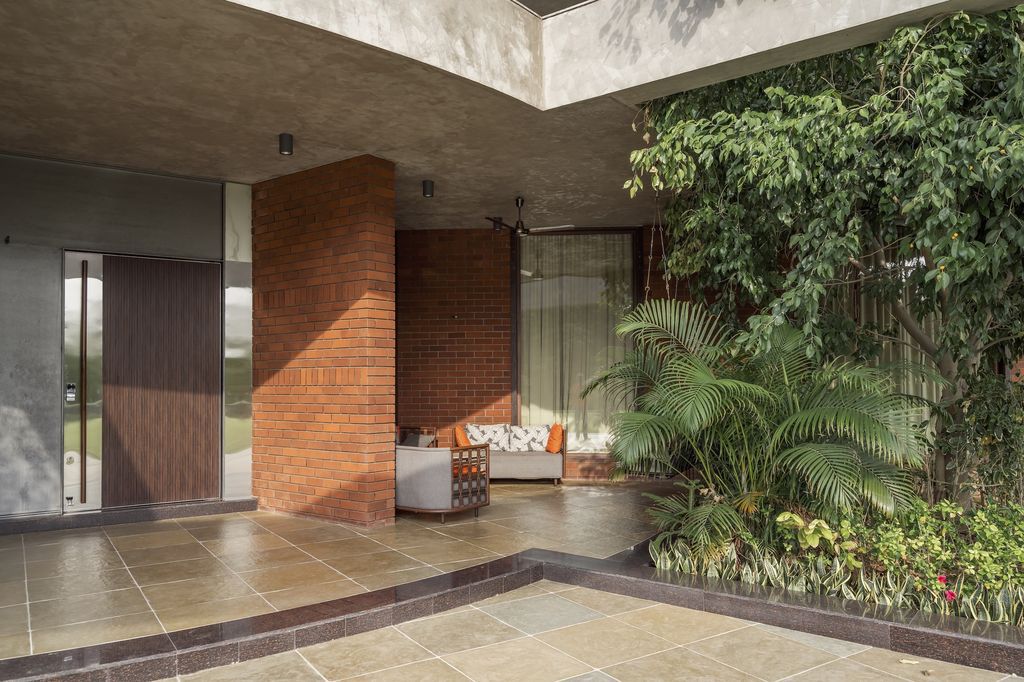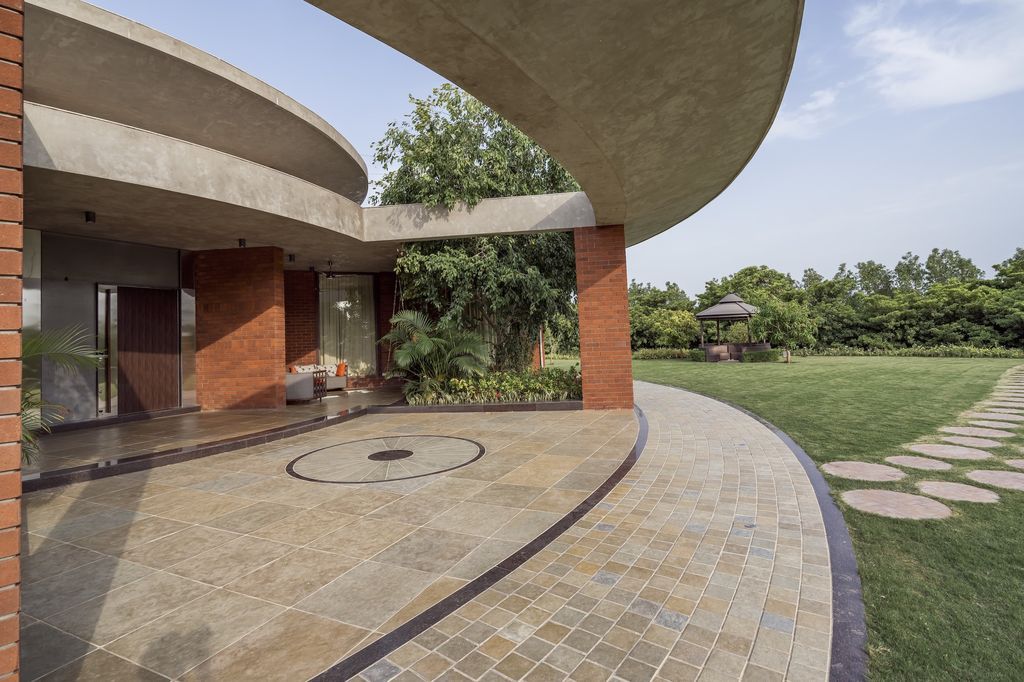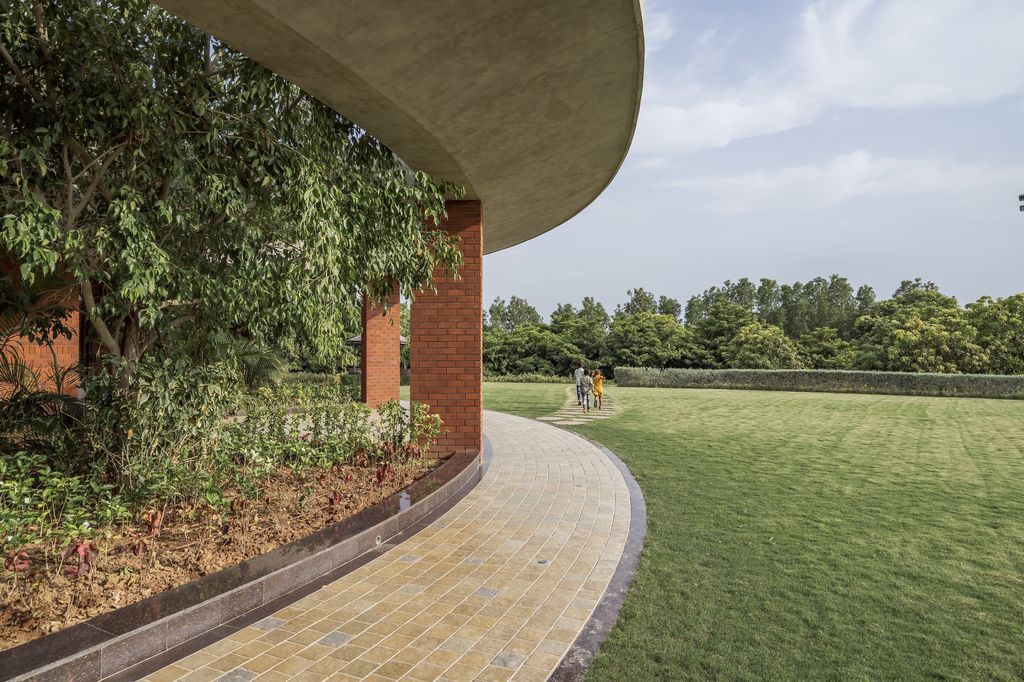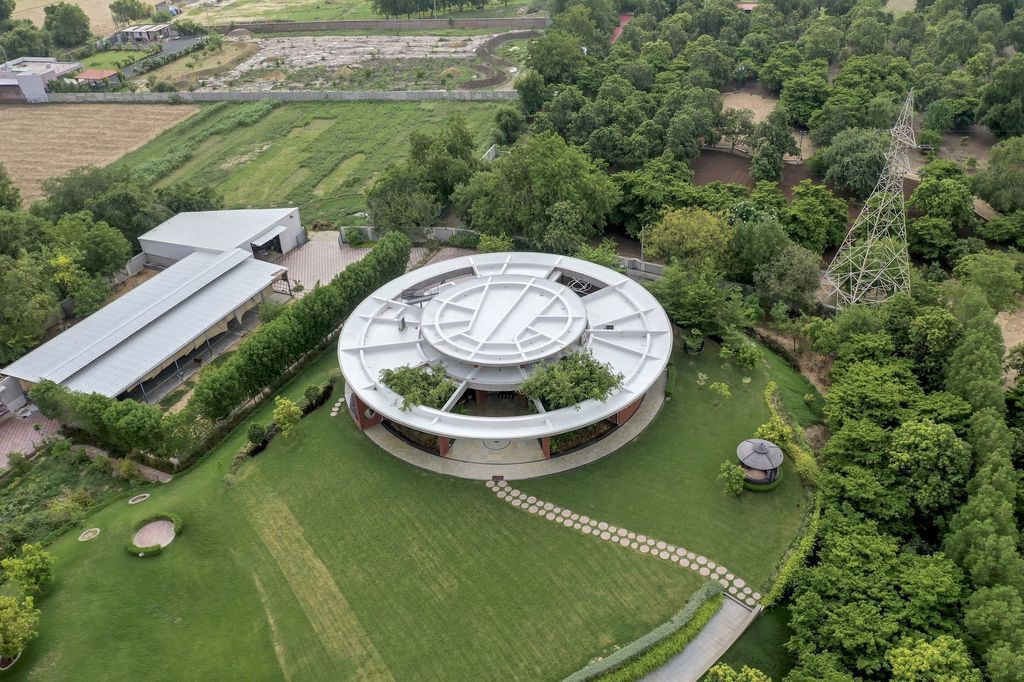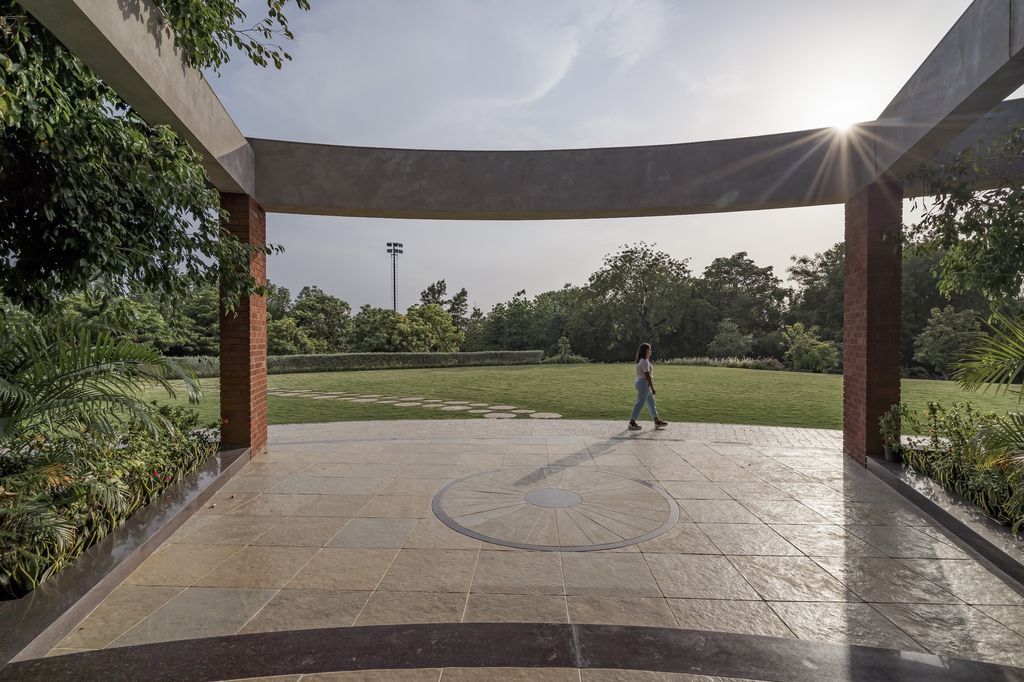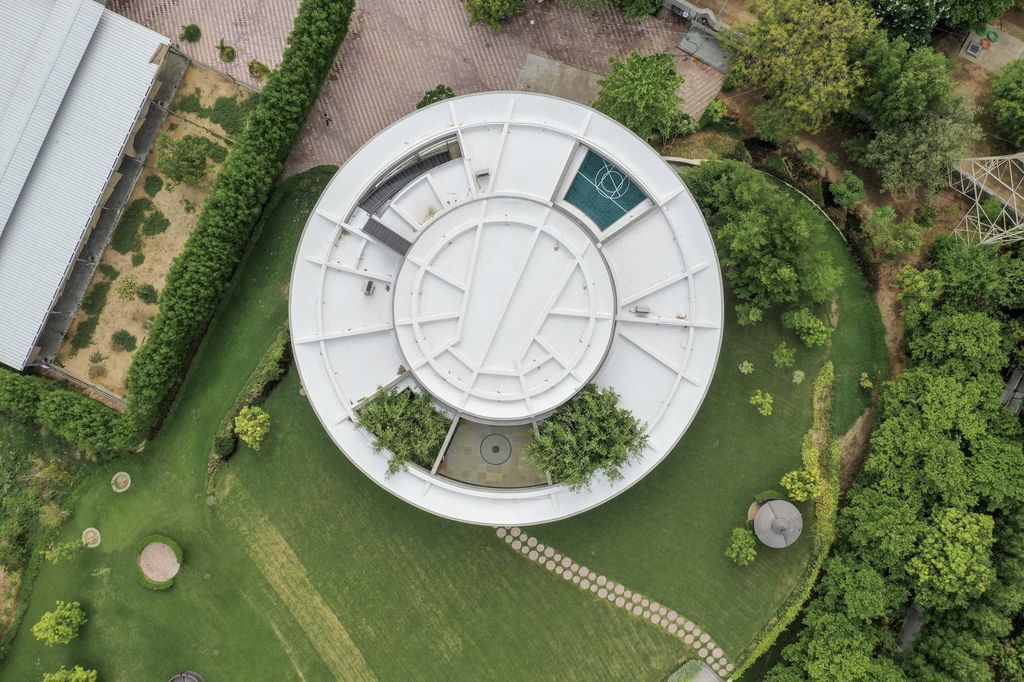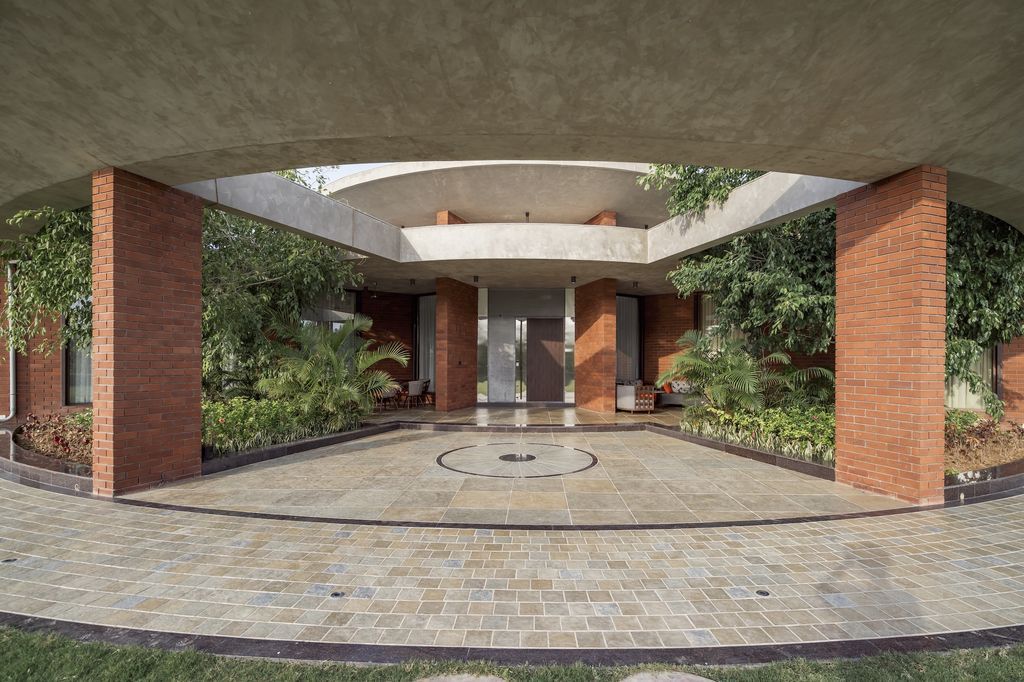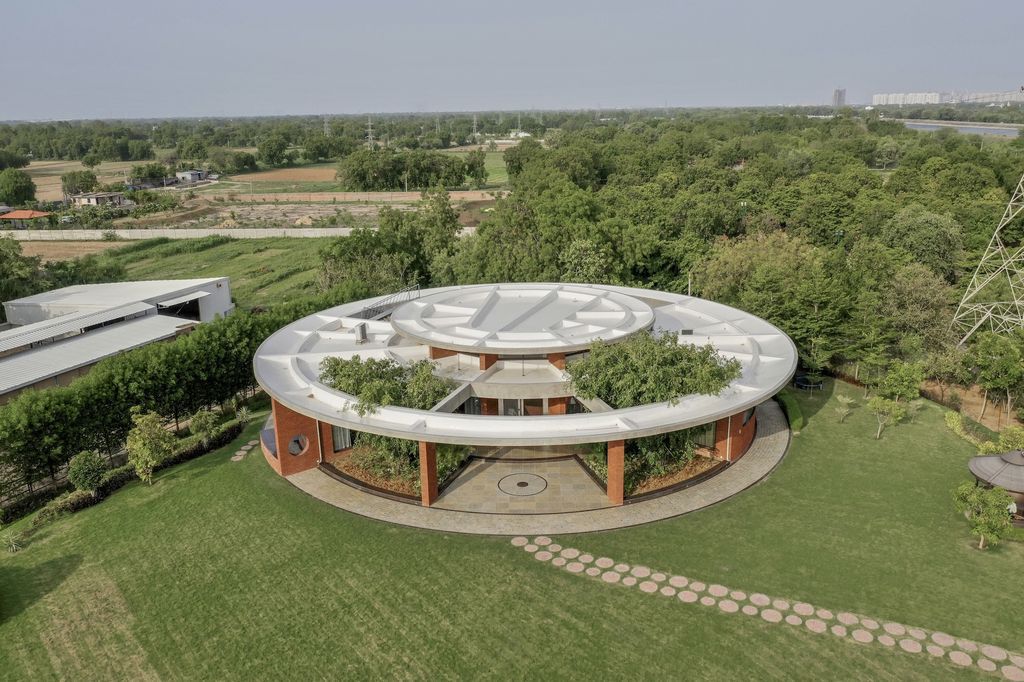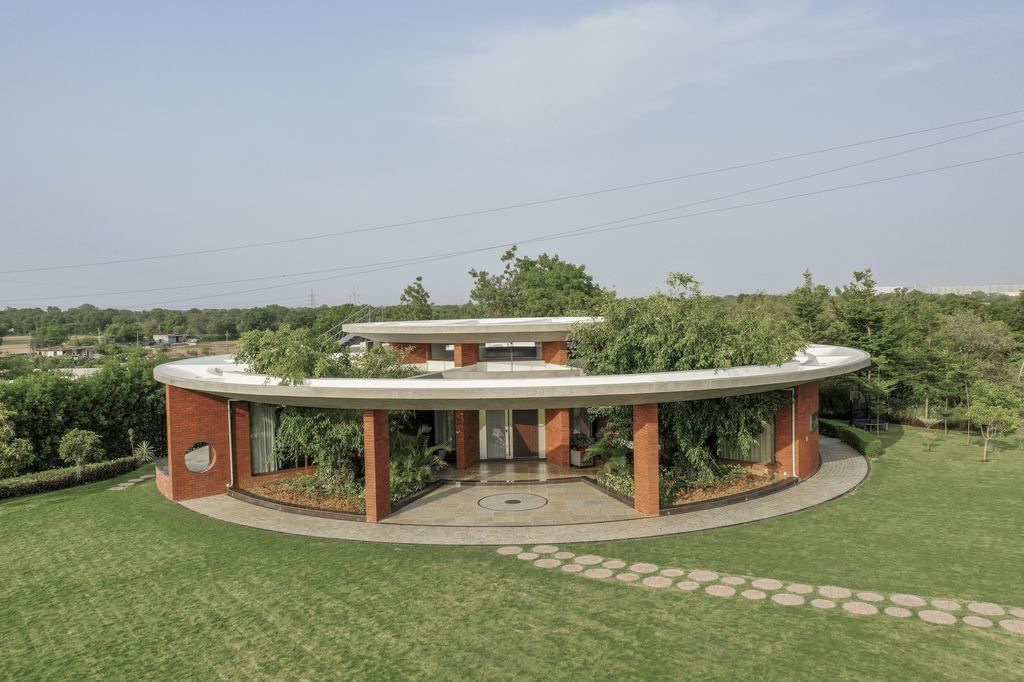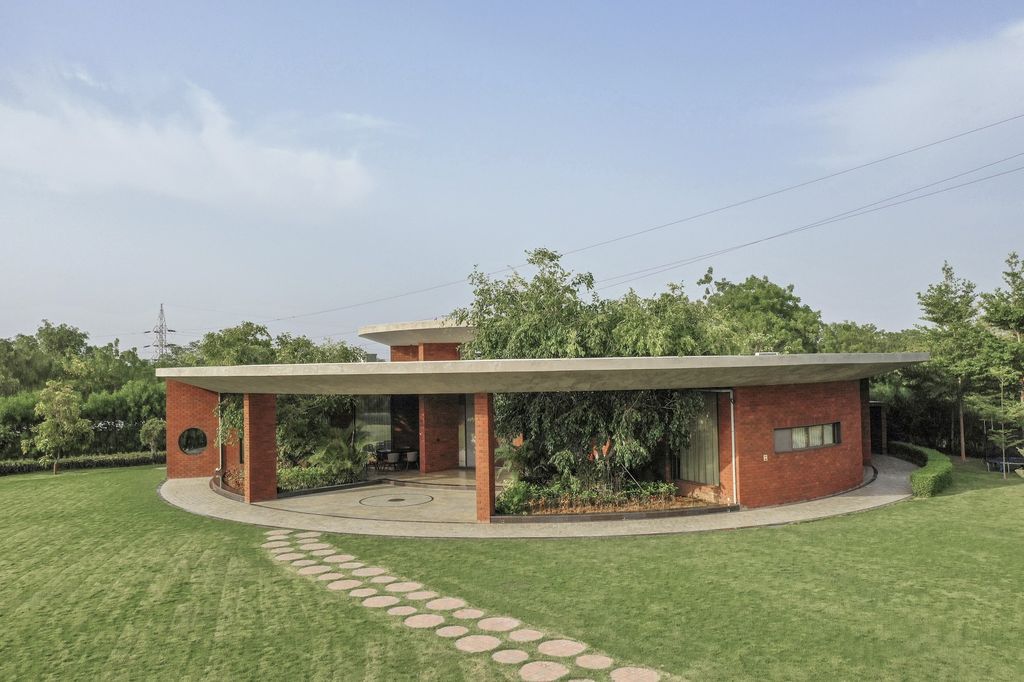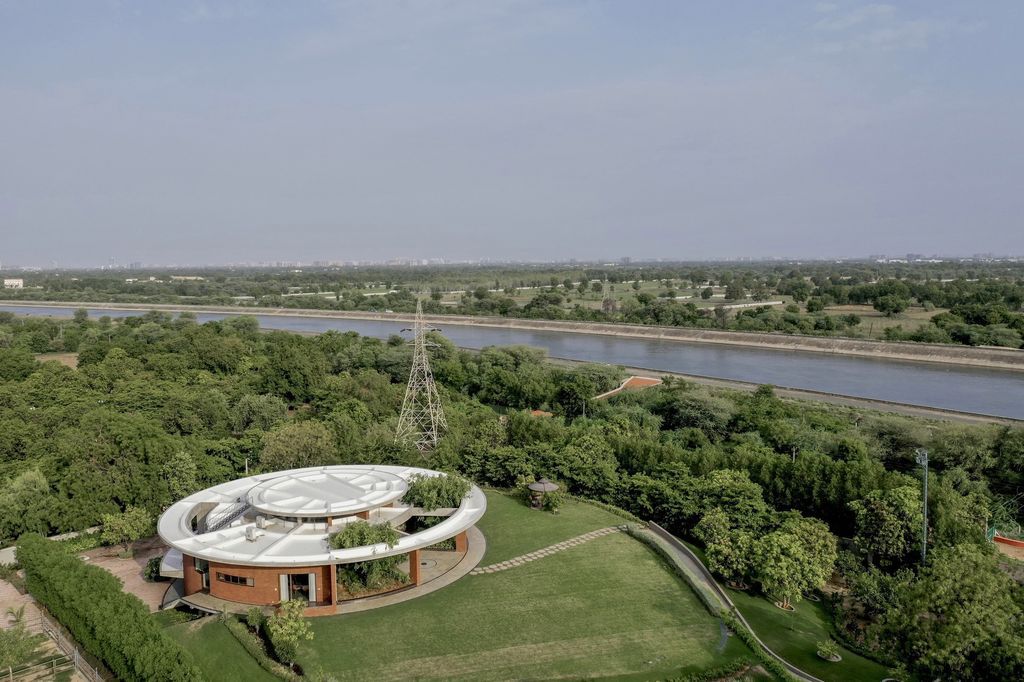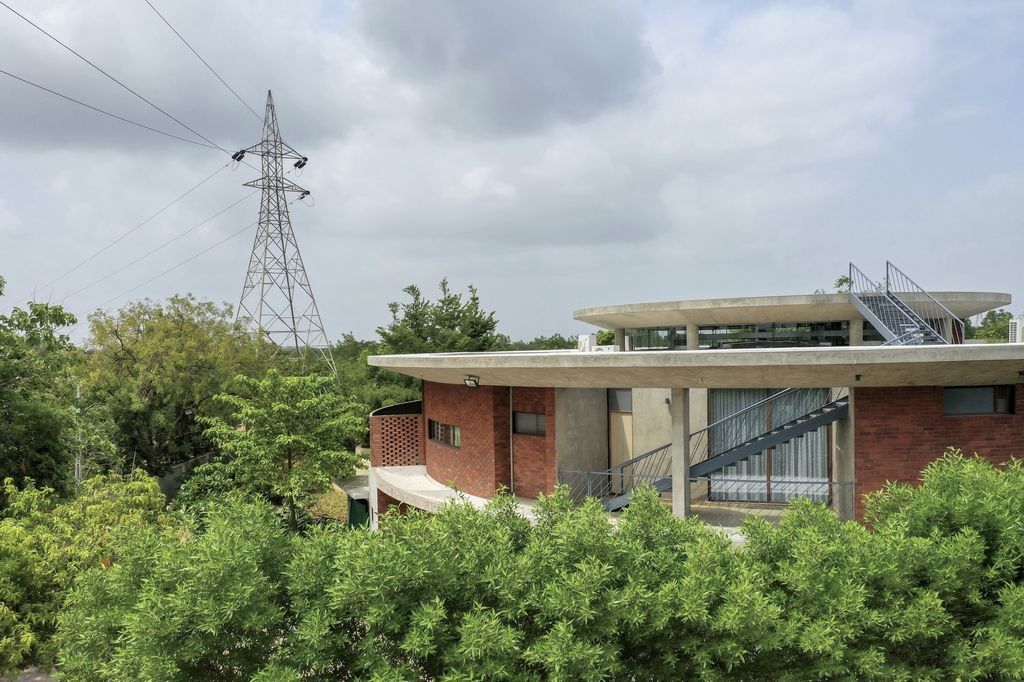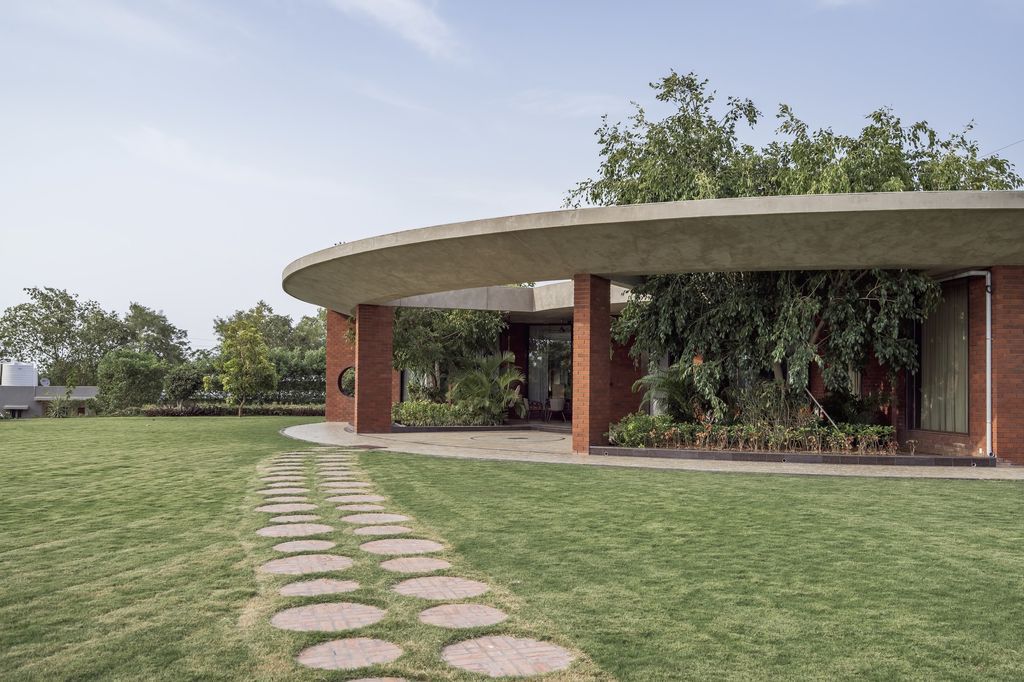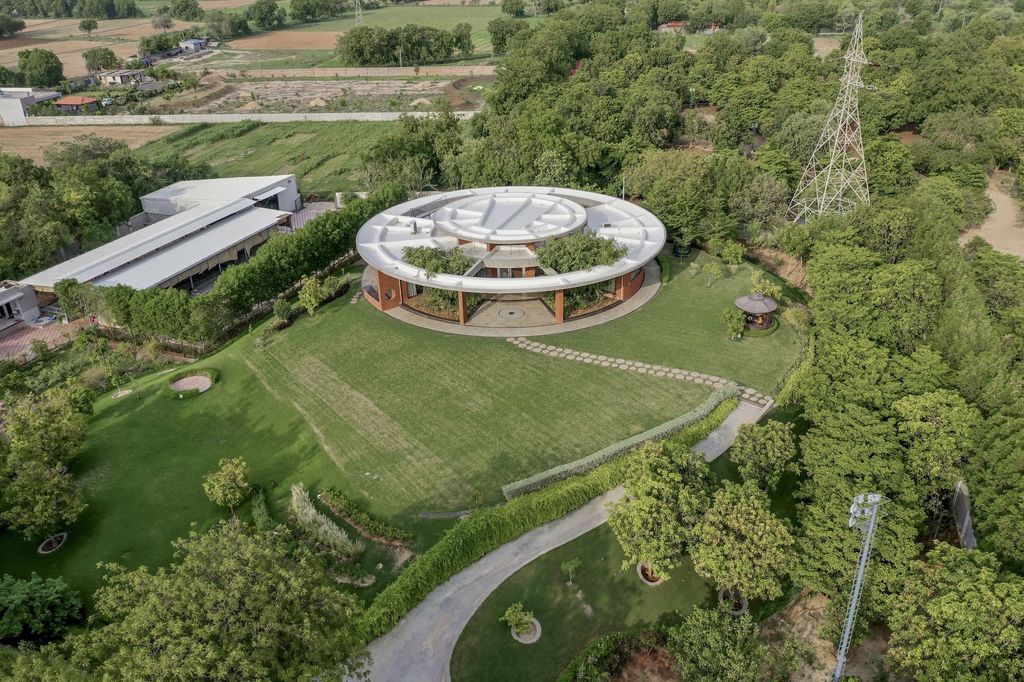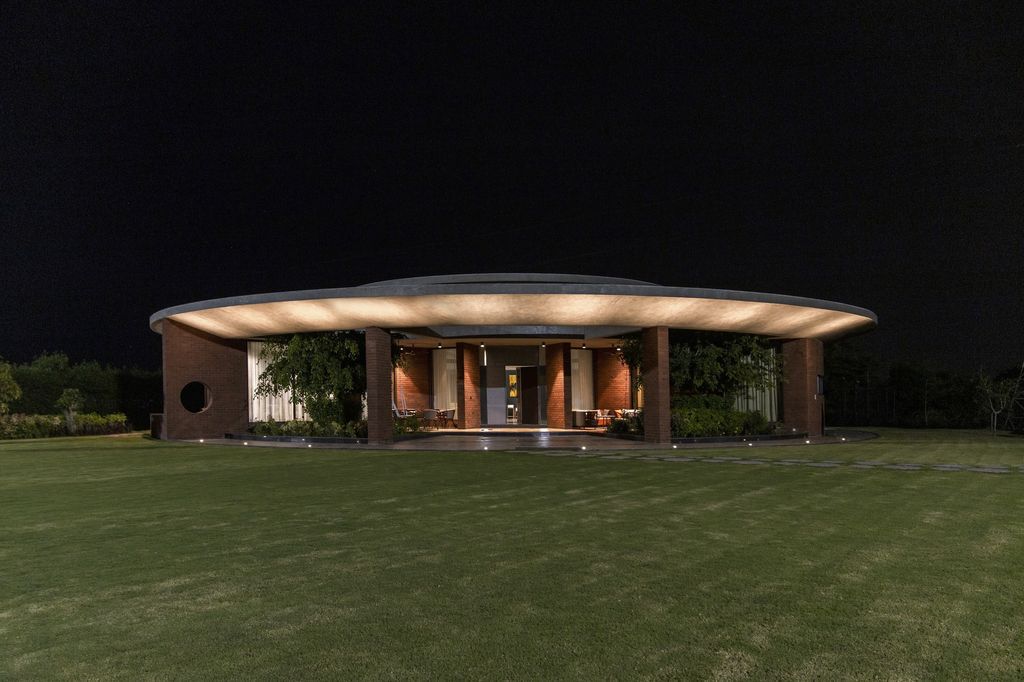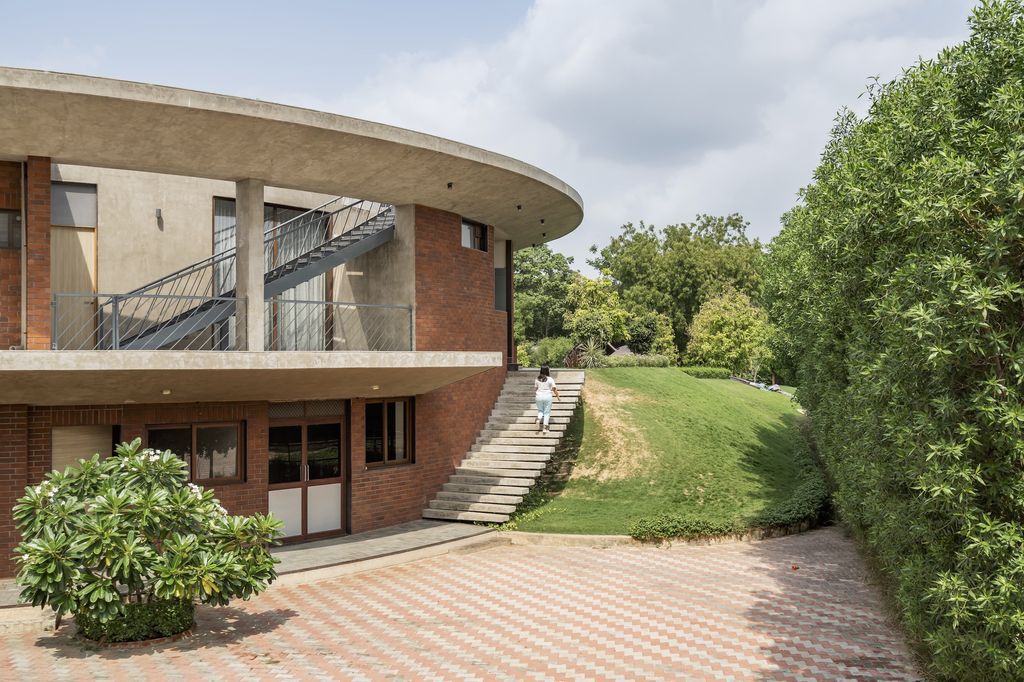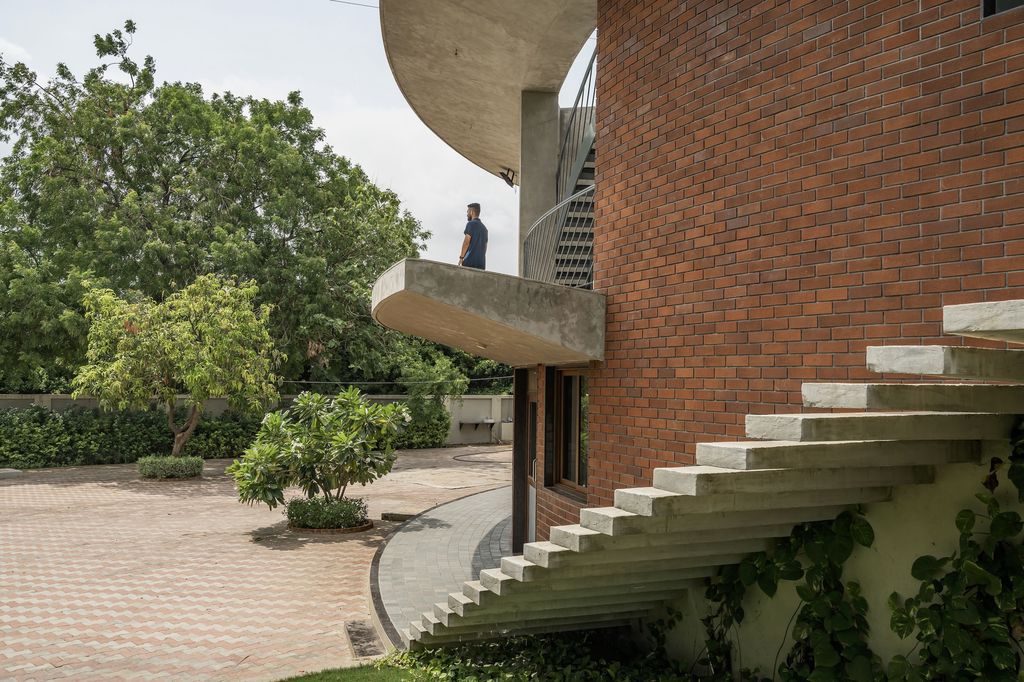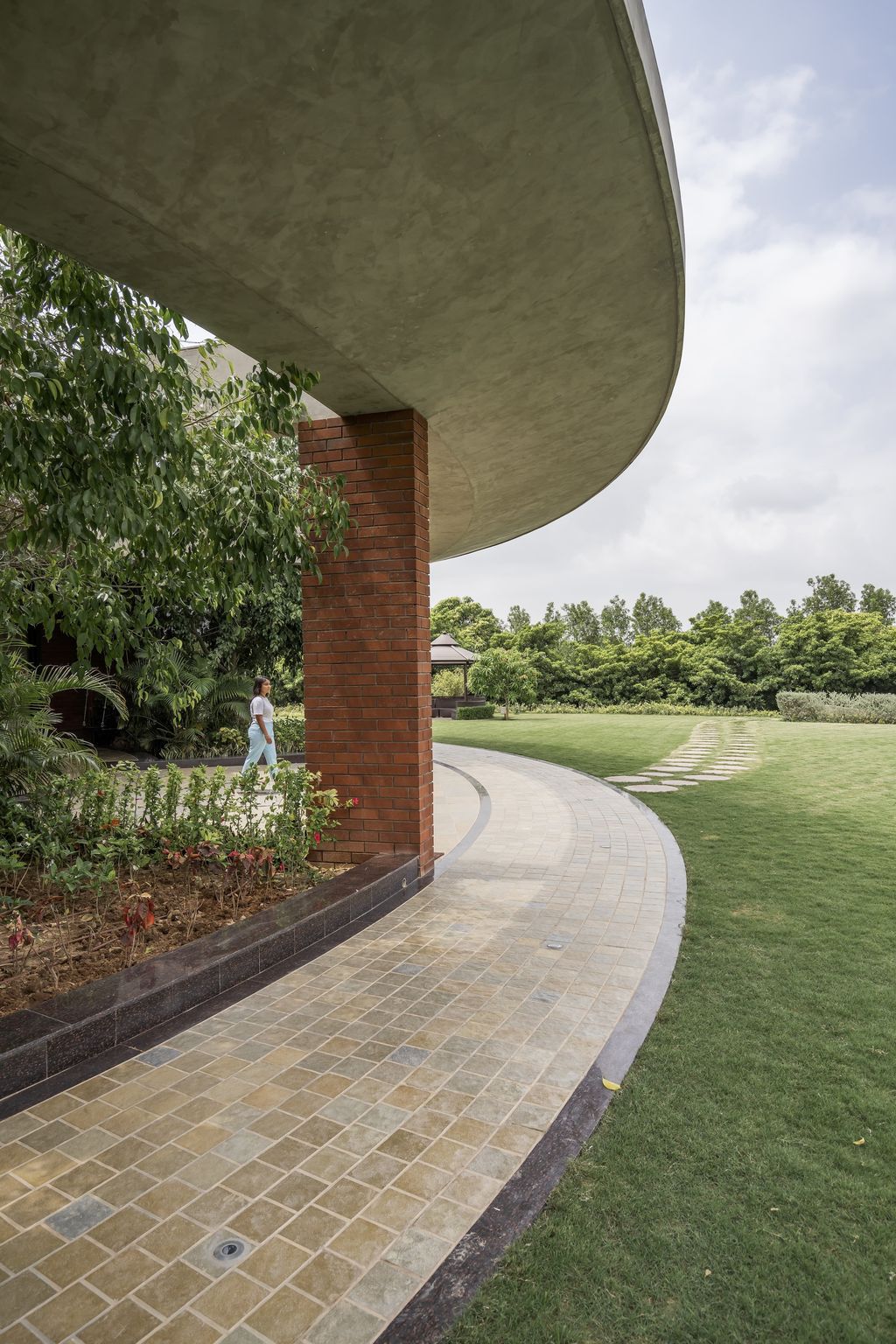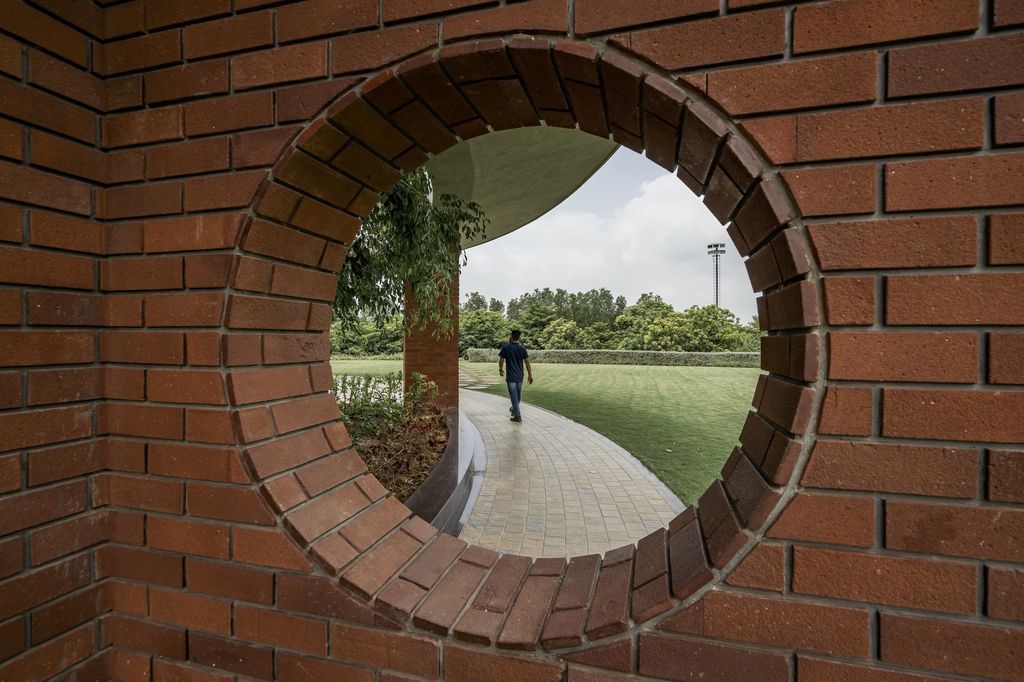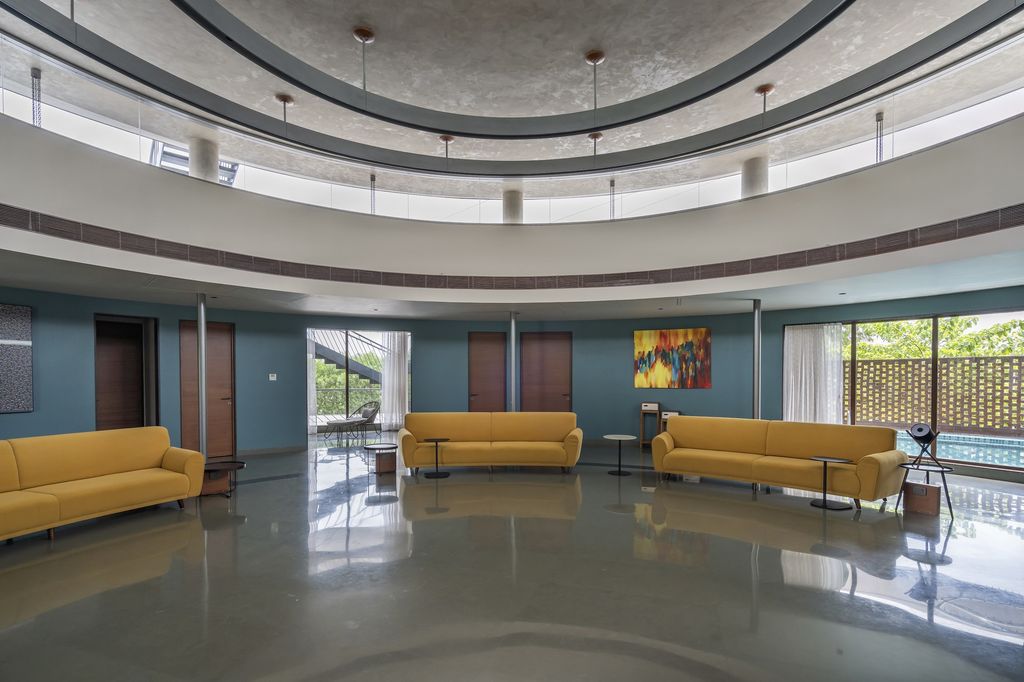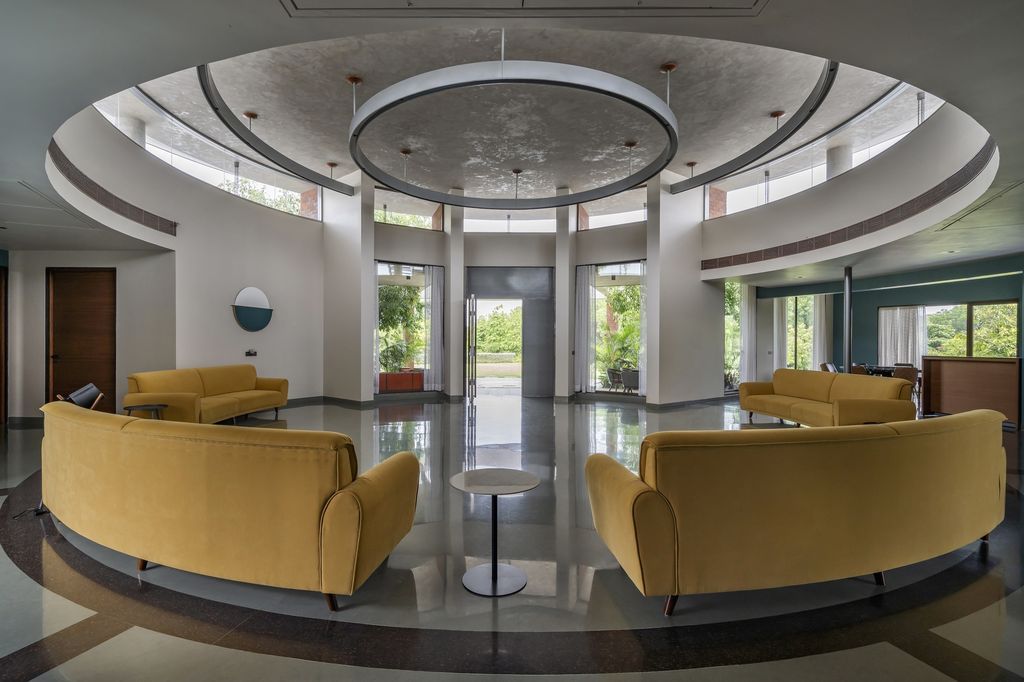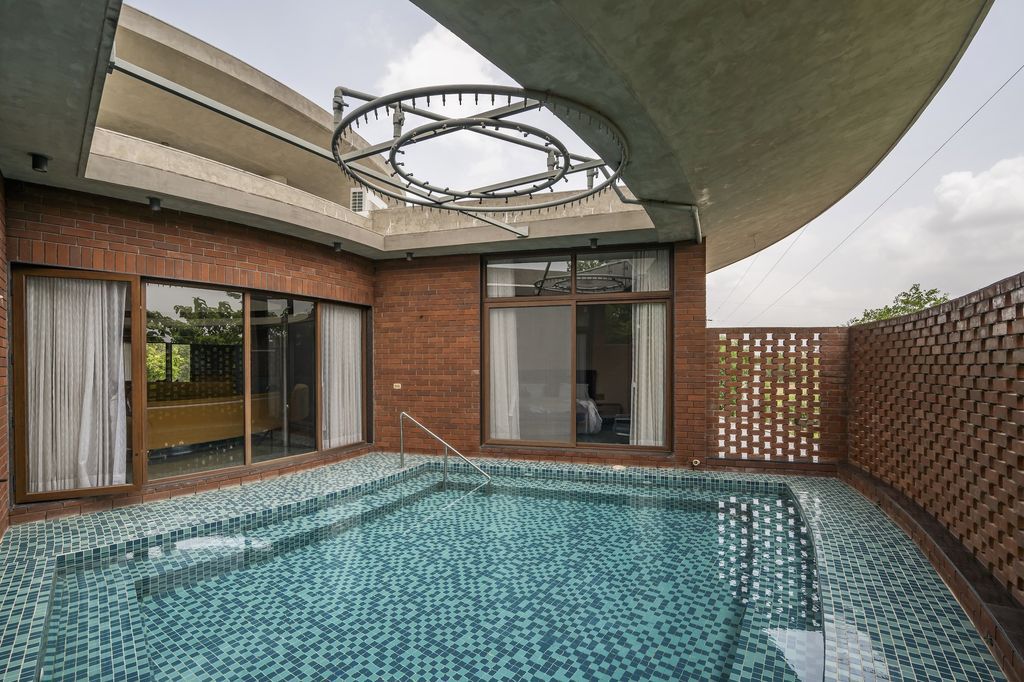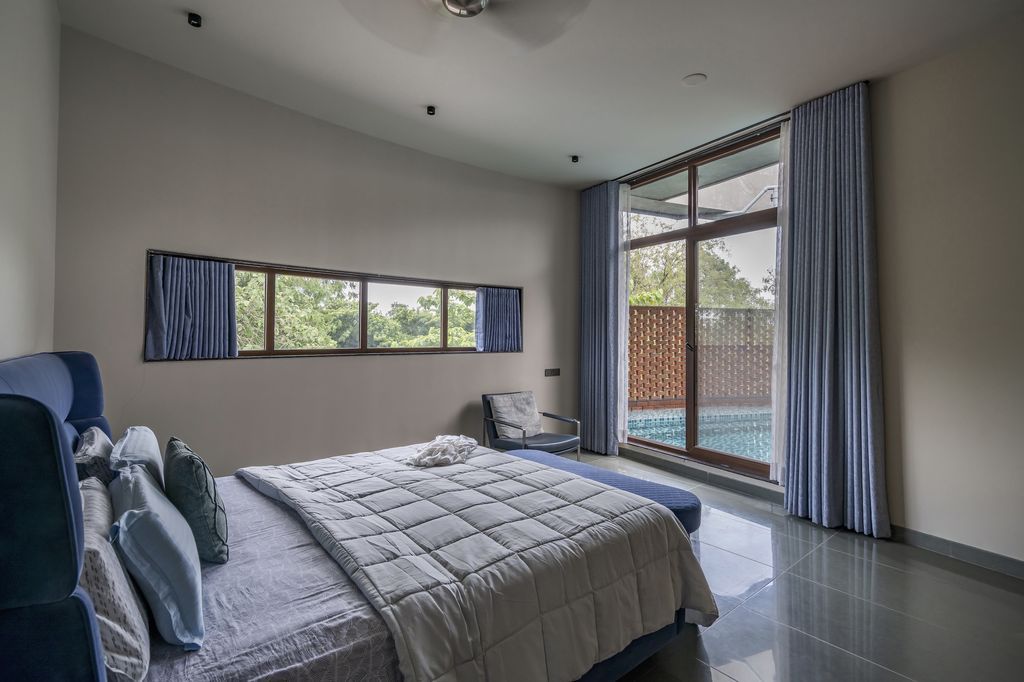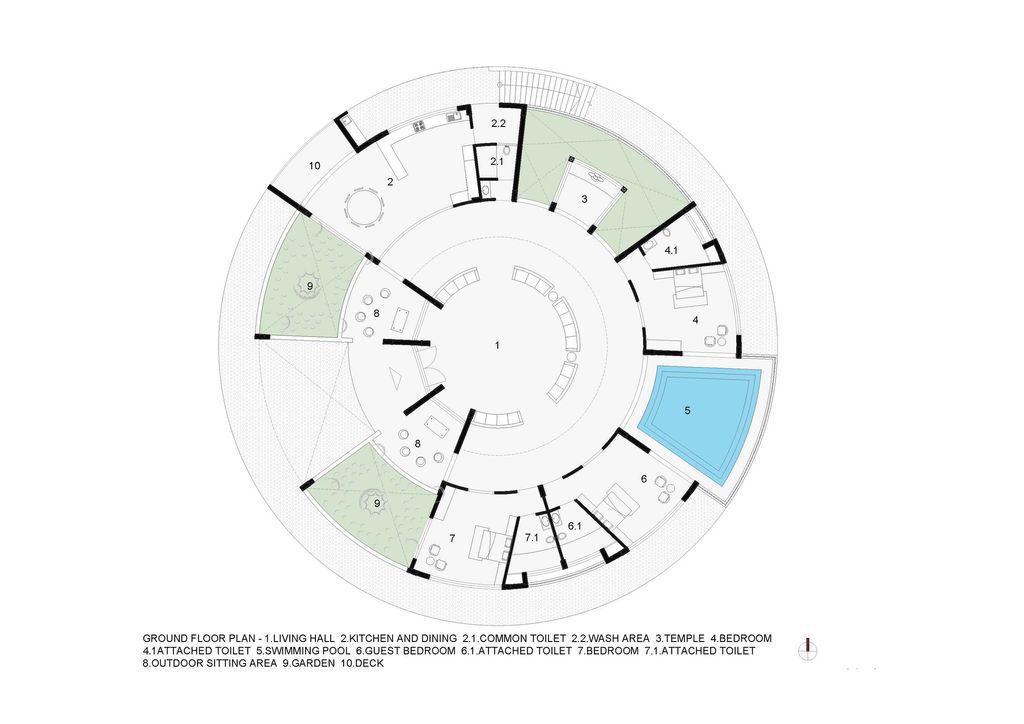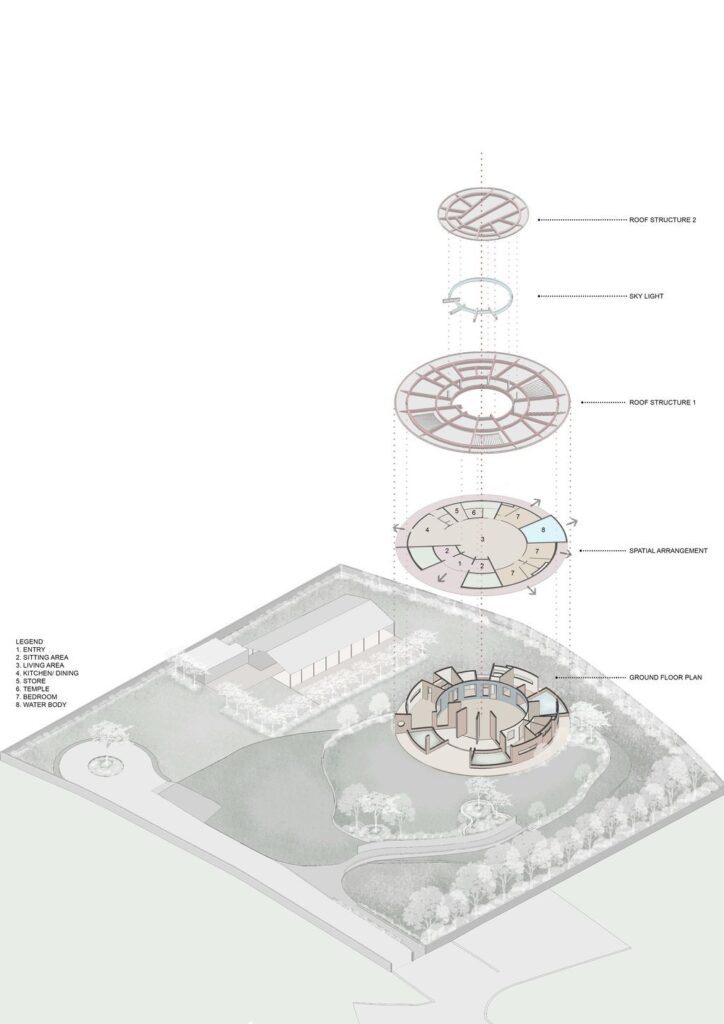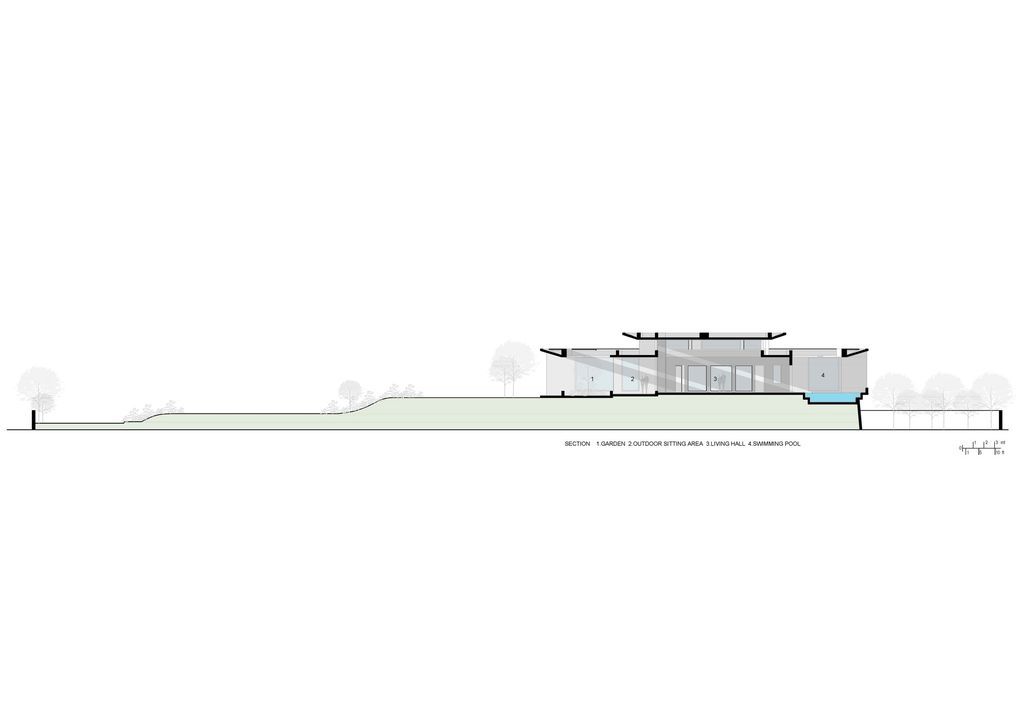 The The Ring House Gallery: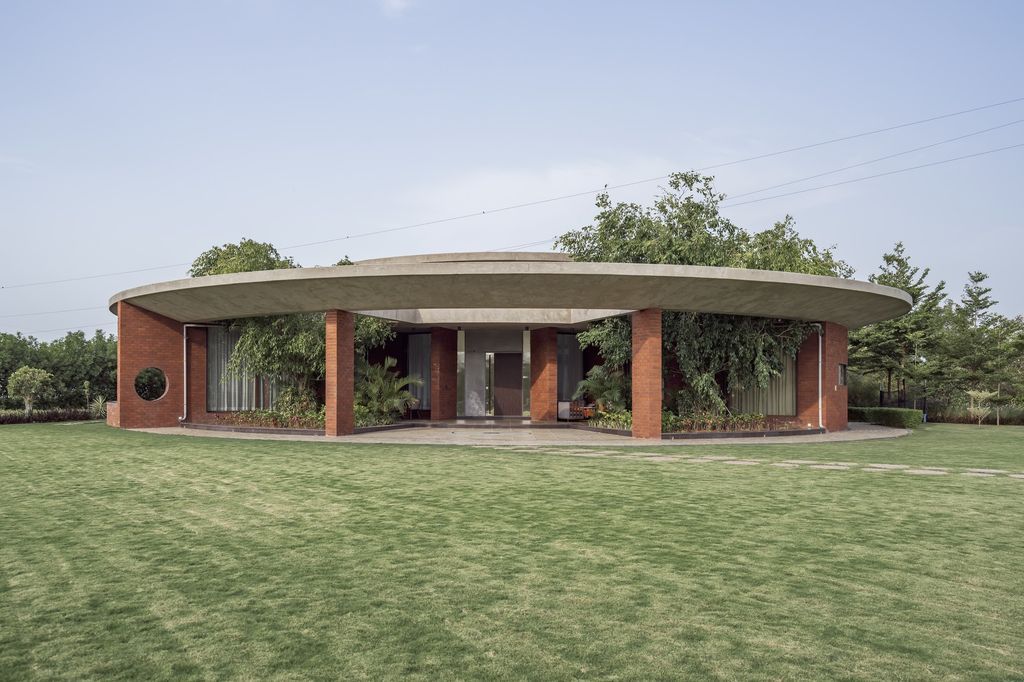 Text by the Architects: The Ring House is located in Jaspur, the northern suburb of Ahmedabad. While a water canal passes through the site's southern edge, agricultural fields surround the rest of the sides. With water and green fields all around and more than 120 trees, predominantly Mango and Chickoo (Sapodilla) trees, the site is an abode for a variety of birds, an important element of the biodiversity of the context. The proposed project is a weekend home for a large-sized family comprising 14 members, including four kids under ten years old. As the site is amid natural features, we intended to insert the built form carefully without tempering the existing set of features and trees.
Photo credit: Inclined Studio, Manan Surti Photography | Source: Studio prAcademics
For more information about this project; please contact the Architecture firm :
– Add: 1016, Times Square Arcade-1 Thaltej – Shilaj Road, opp. Rambaug, Thaltej, Ahmedabad, Gujarat 380059, India
– Tel: +91 79 4037 1711
– Email: mail@pracademics.in
More Projects in India here:
---